Ready to explore the very best things to do in Croatia? From extravagant ancient palaces to Game of Thrones location-spotting, you'll never tire of this wonderful country.
With its coastal cities branded jewels of the Adriatic, it's no wonder that I'm so smitten with this sleepy European country.
In fact, Croatia is a place I will return to time and time again. And I won't stop until I've traversed every inch of this beautiful place.
Whether you love the chilled-out pace of life found in Split or prefer the (albeit, only slightly) more bustling cityscape of Zagreb, Croatia is a feast for the senses. Beautiful sights, sounds, and, not to mention, delicious food can be found all across the country.
So how do you know where to start? I've written this guide to the very best things you need to do on a trip to Croatia – start here.
Looking for a hotel in Croatia? I recommend a stay at the beautiful Heritage Villa Nobile in Dubrovnik.
Top 5 Things to do in Croatia
Marvel at Diocletian's Palace in Split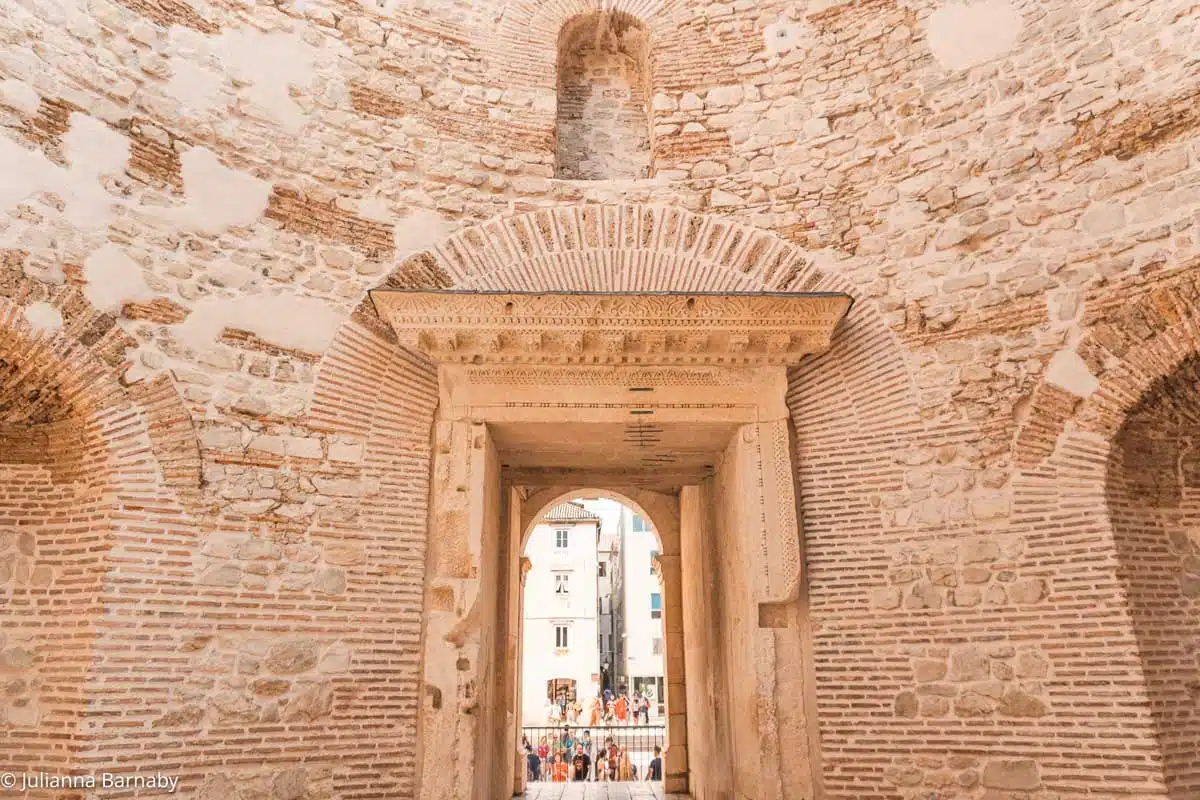 I'm kicking things off with one of the best places to visit in Croatia: Diocletian's Palace. Step foot into the Old Town and you'll be blessed (or cursed, depending on how you cope with getting lost) with a maze of palace buildings.
It's a UNESCO World Heritage site that was built in 305 AD for the Roman Emperor Diocletian, and you'll notice plenty of nods to the Roman dotted across the meandering palace walls.
Head in through the cellars just off the boardwalk, and you'll find yourself landed in the depths of a traditional market.
Also, don't miss the Peristyle (the centre of the Palace), the Cardo, and the cellar, which was used in the filming for Game of Thrones – more on that later.
Walk Dubrovnik's City Walls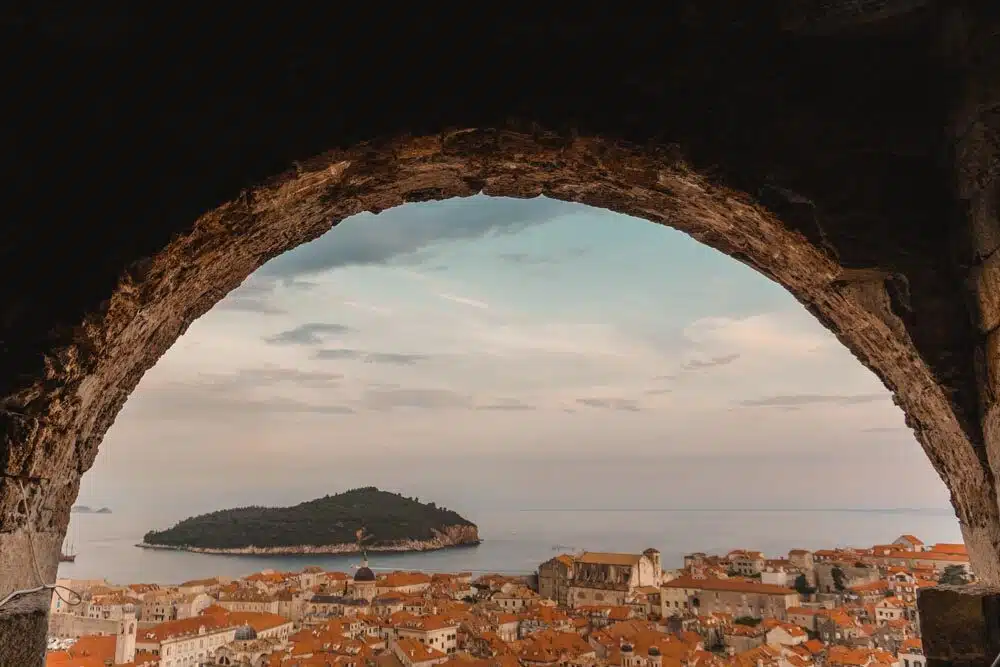 Dubrovnik is a beautiful city, but the walls that surround it are something else entirely. It's no surprise then that Walk the Wall is one of the most famous attractions in Dubrovnik, taking you high above the Old Town.
If you're really serious about nabbing the best views, opt for this sunrise tour of Dubrovnik's city walls – where you'll get to peek over the sun-drenched terracotta roofs with the help of a friendly guide.
Book Your Dubrovnik City Walls Tour Here
Explore the Capital City, Zagreb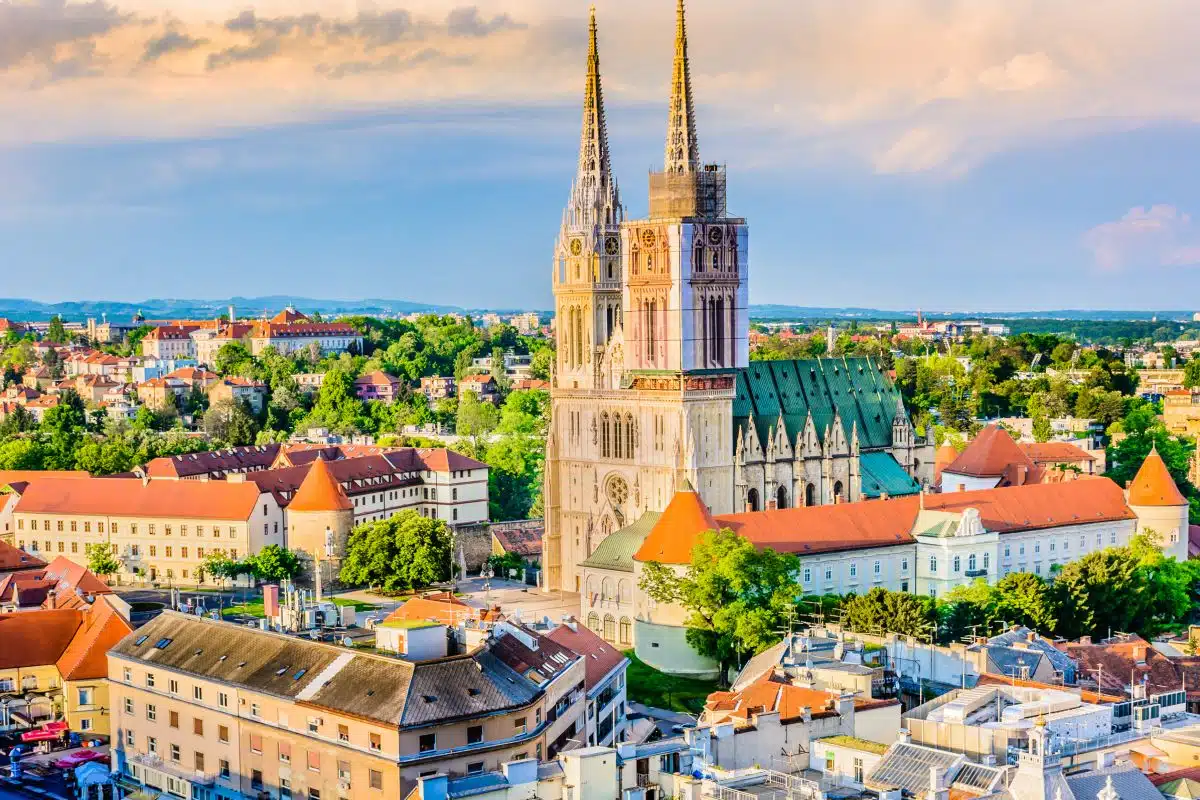 If you're wondering where to go in Croatia, there's no better place to start than Zagreb.
It's no secret that I'm a huge fan of the city – hence why I wrote this guide to why it's one of the coolest places in Europe.
But personal bias aside, there's plenty to do. From heading to the city's incredible markets – Dolac is my favourite – to the abundance of impressive churches and quirky museums, it's one of the most underrated places in Europe.
Heading to Zagreb? Don't miss my guide to 24 hours in the city.
Visit Plitvice Lakes National Park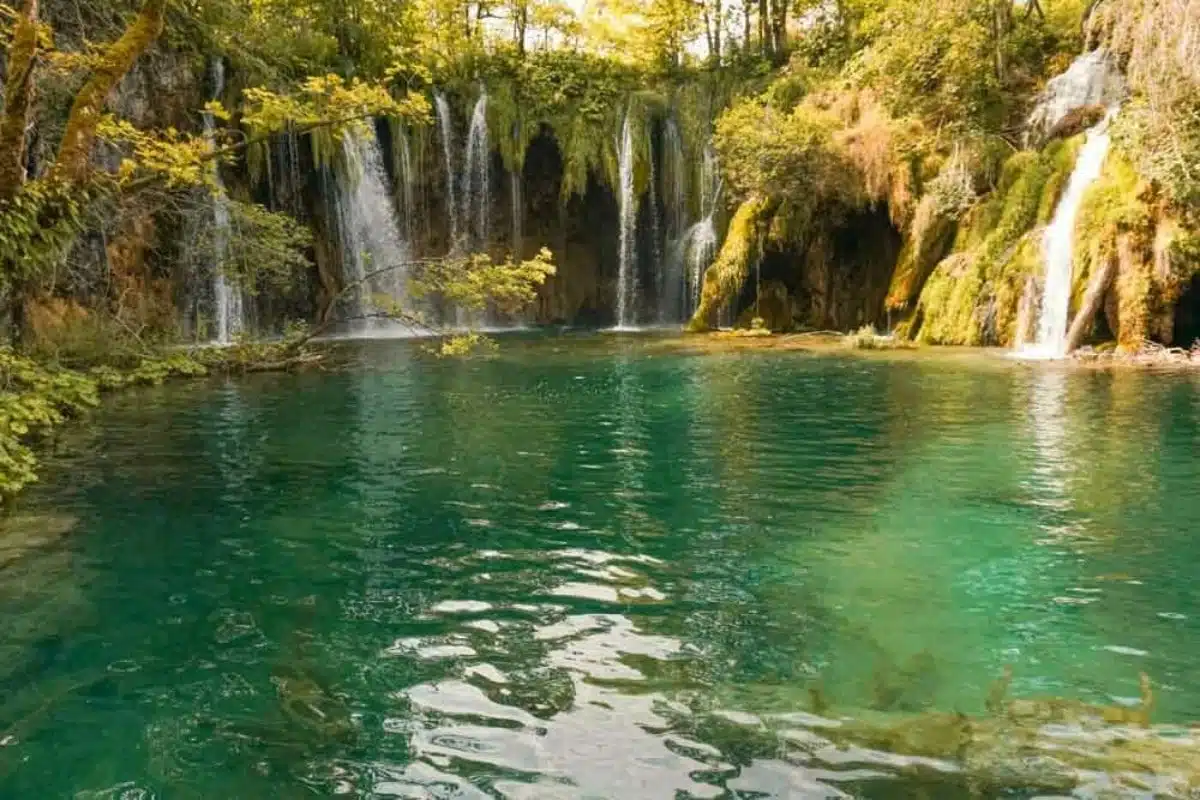 Plitvice Lakes may be Croatia's first National Park, but it's also one of the most impressive in the world.
With 16 interconnected lakes scattered across the park, there are so many beautiful photo spots and places to visit.
Word of warning: the ticket situation is complex, to say the very least. To protect the park from overtourism, entry is regulated and limited to a certain number of tickets every day.
I highly recommend booking your tickets well in advance – depending on the time of year you are visiting, and whether you opt for a one or two day pass, these tickets can cost between 60 and 250 kuna.
If that all sounds a little bit too complicated, you can opt for an easy breezy guided day tour of the lakes that includes hotel pick up and drop off from Zagreb.
Go Island Hopping in the Adriatic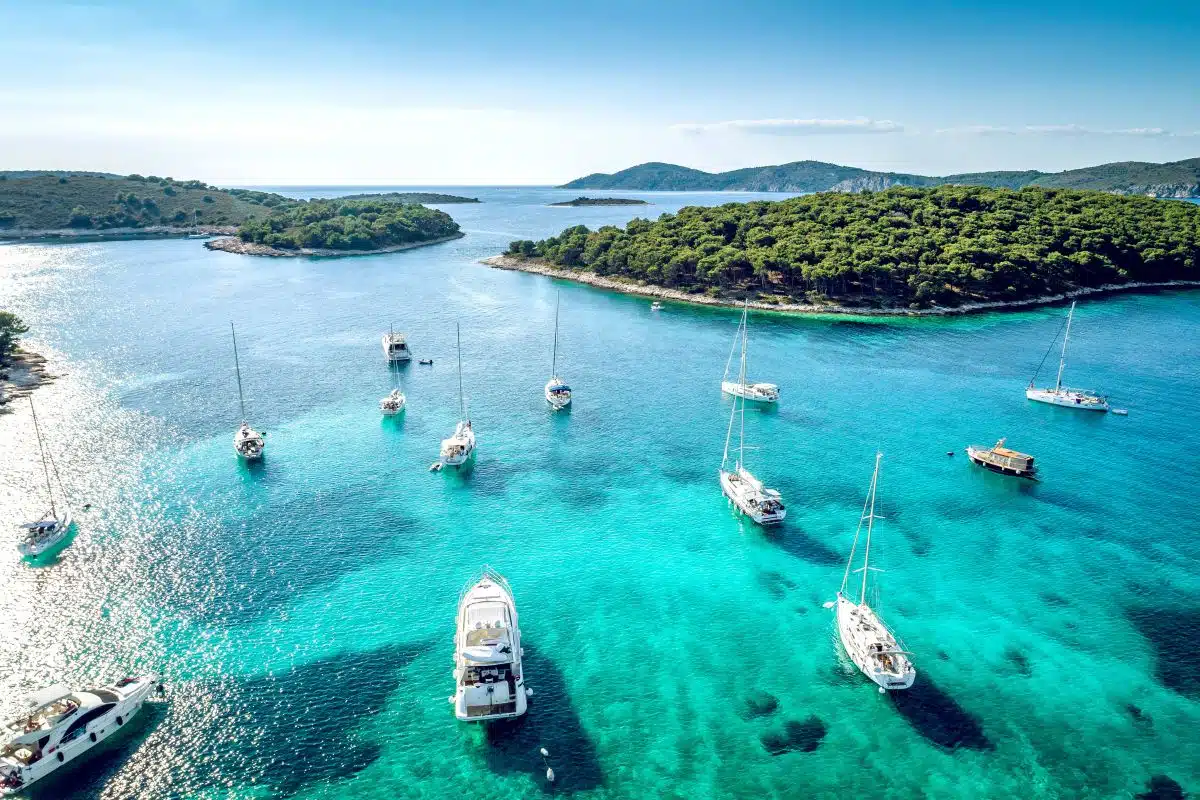 If you're wondering what to see in Croatia, listen up. With a hefty portion of Croatia's most beautiful towns and cities on the coast, it's so easy to spend a few days island hopping.
The easiest way to do this, without a doubt, is on a tour – save yourself the hassle of booking multiple boat rides, activities, and transfers.
This one is from Split and takes you to Biševo, Vis, and the Hvar islands, as well as the iconic Blue Cave. Across your exploration of 6 islands, you'll get the opportunity to snorkel, swim, and sunbathe in the glistening Adriatic.
Brilliant Things to do & Places to Visit in Croatia
Trace the Footsteps of Game of Thrones in Dubrovnik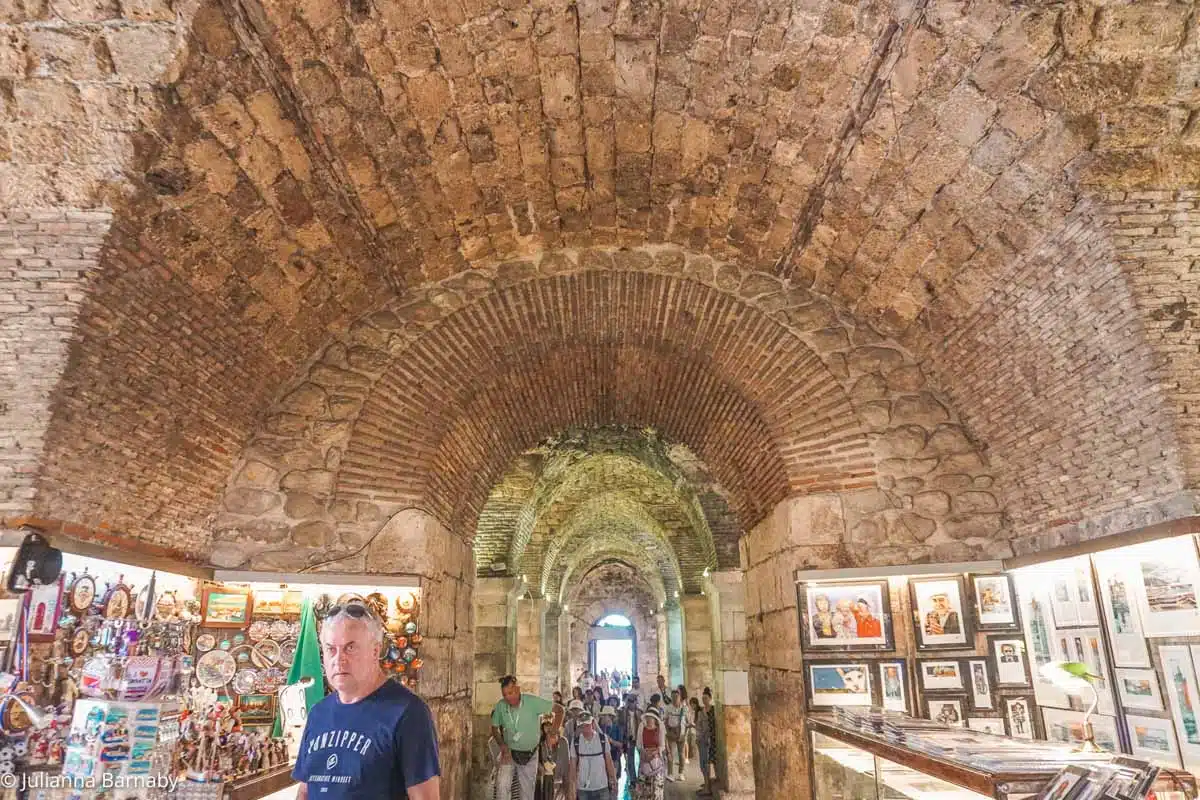 If you didn't know that Game of Thrones was filmed in Croatia, now you do. The country is dotted with iconic filming locations, though most of the cast and crew's time was spent in Dubrovnik – which is King's Landing.
I've written a complete guide to GOT in Dubrovnik here, including the ideal self-guided tour.
Alternatively, book yourself onto a guided tour to learn more behind-the-scenes information and all the gossip from locals. I actually did this too, and my tour guide was an extra on the show!
Go Sea Kayaking in Dubrovnik
It's all very well spending three days in Dubrovnik, but the very best way to view the town is from the water. Don't believe me? Opt for this sea kayaking tour and see for yourself.
You'll get to paddle past caves, secret beaches, and dramatic cliffs with the help of an expert guide (you might just spot a nudist beach along the way too – no laughing, you!).
Total beginners are welcome; you'll get a quick introduction to sea kayaking before you take to the water.
Book Your Dubrovnik Sea Kayaking Tour Here
Feast at a Konoba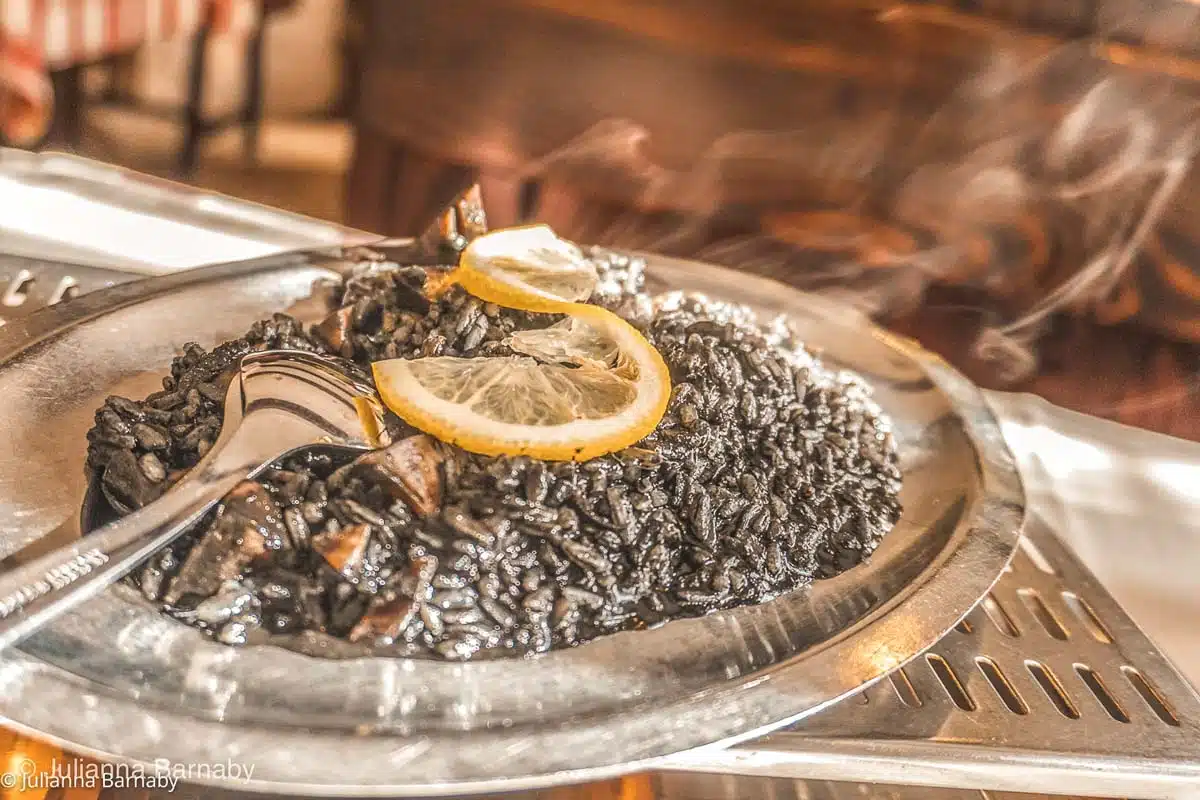 A southern Croatian tradition, a Konoba is akin to a little basement restaurant serving up authentic dishes. And I urge you to visit one.
If you're in Split, Konoba Fetivi is among my favourite places to gorge on seafood. Whereas Konoba Veranda and Konoba Tabak both make it onto my list of favourite places to eat in Dubrovnik.
Discover Beautiful Hvar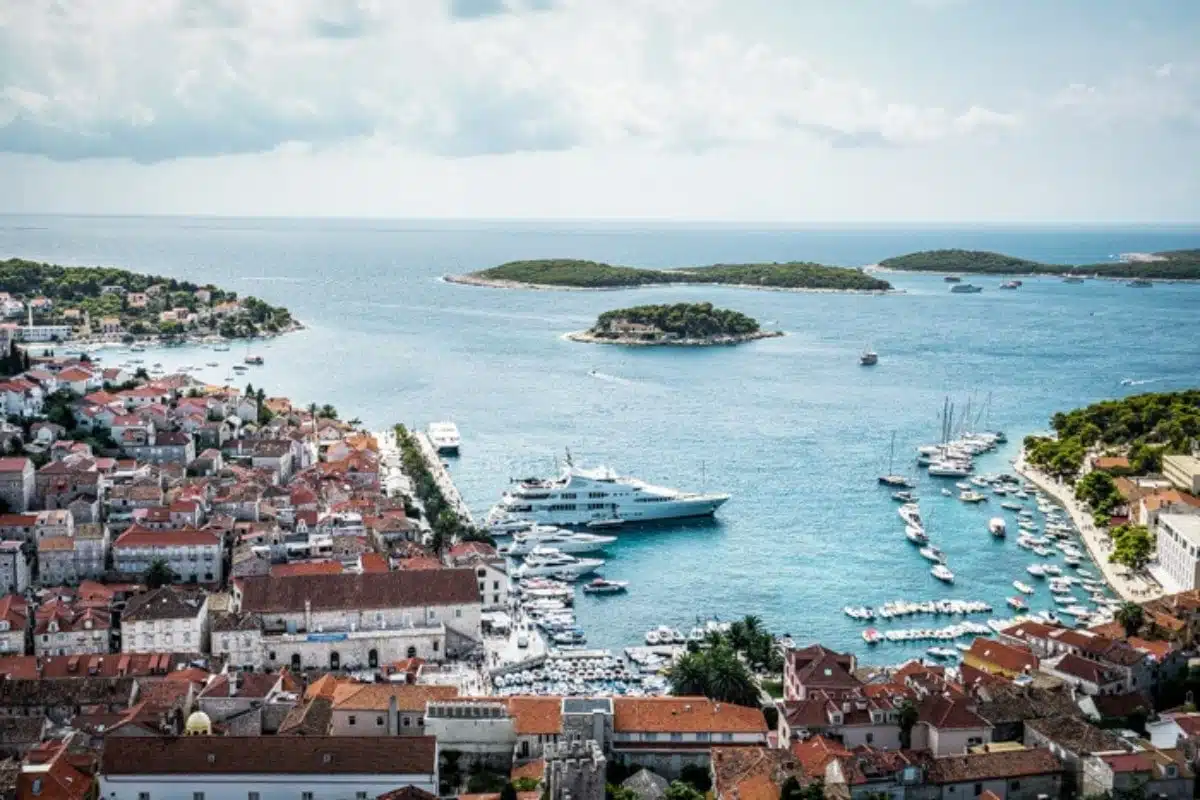 I'll let you in on a secret, Hvar might be gaining a lot of attention from tourists in recent years, but it's still my favourite place in Croatia – even aside from the fact that it's fast becoming something of a millionaire's playground.
This gorgeous little island town boasts historical walls, a fortress perched on a hilltop, and, of course, a Renaissance era cathedral overlooking the main square. Visit during the early summer, when it's lively but not overrun with tourists.
Hvar is also a haven for wine lovers – this guided wine tasting tour is one of my favourites.
Explore the Old Town in Zadar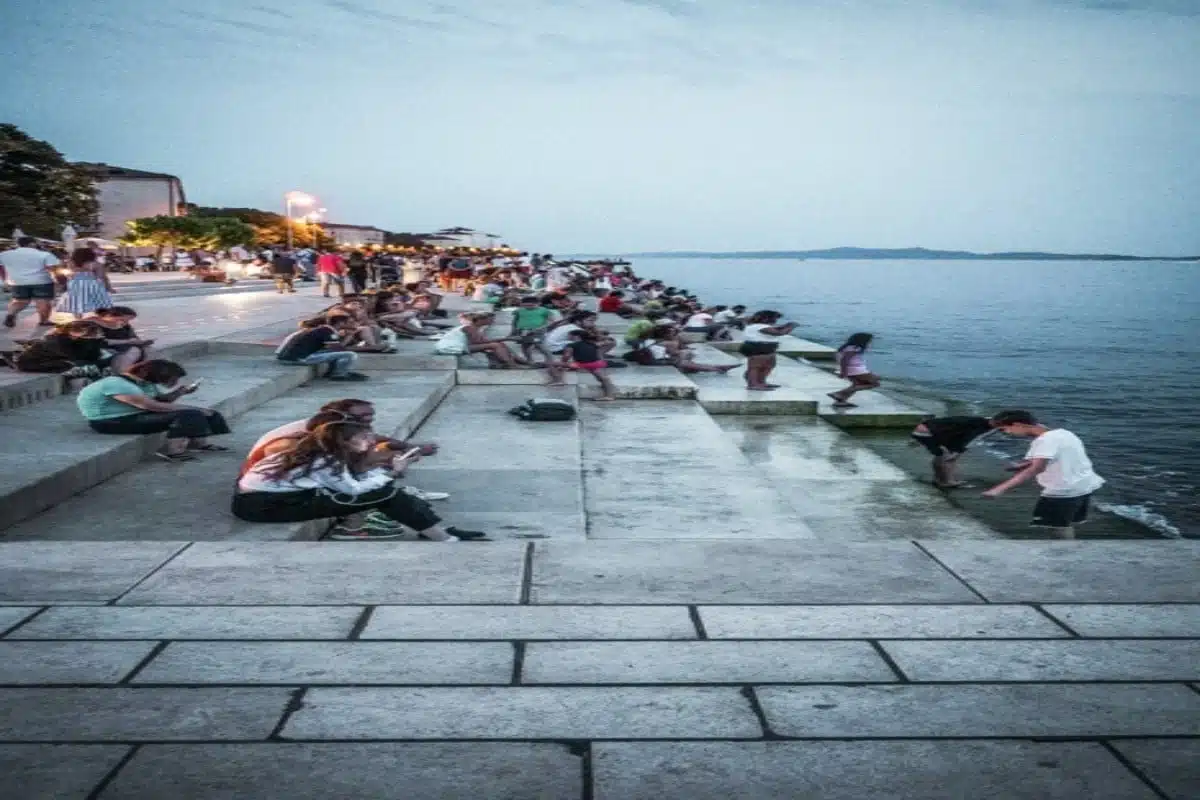 Croatia seems to have a knack for preserving its Old Towns, though the one in Zadar might just be my favourite (although, it's impossibly difficult to beat Diocletian's Palace).
The main square is decorated with centuries-old monuments, with white washed walkways underfoot. Stepping into this part of Zadar really feels like you've been transported back to Roman times – it's one of the top places to go in Croatia.
Visit the Roman Ruins in Pula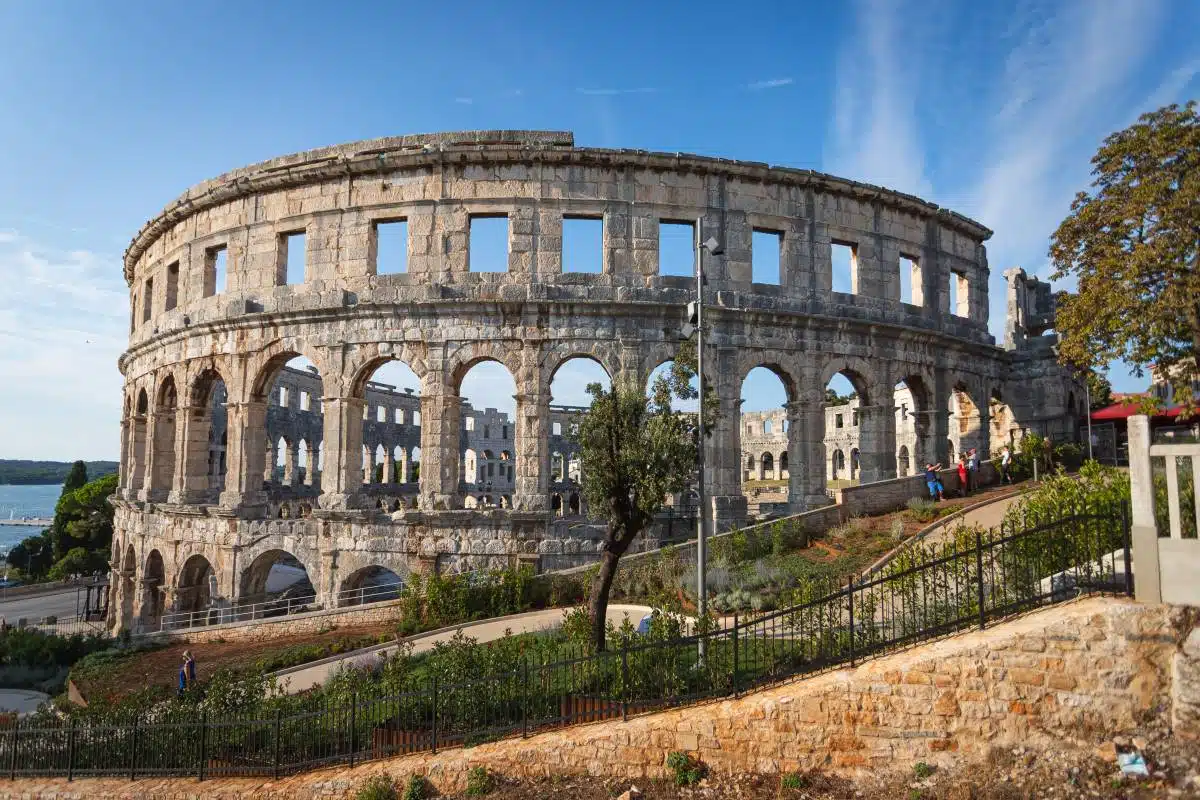 Pula is most famous for its Roman ruins – mainly the iconic Roman amphitheatre sitting in the centre.
Interestingly enough, this is the only remaining Roman amphitheatre with all four of its side towers totally intact. How it has quite managed that since it was constructed between 27 BC and AD 68, I don't know – but it's a fascinating spot, nonetheless.
Aside from the Arena, you should also check out the Temple of Augustus and Pula Forum whilst in town – I think that Pula rivals Rome in terms of its preserved ruins.
Book Your Pula Roman Ruins Entry Ticket Here
Explore Relaxed Korcula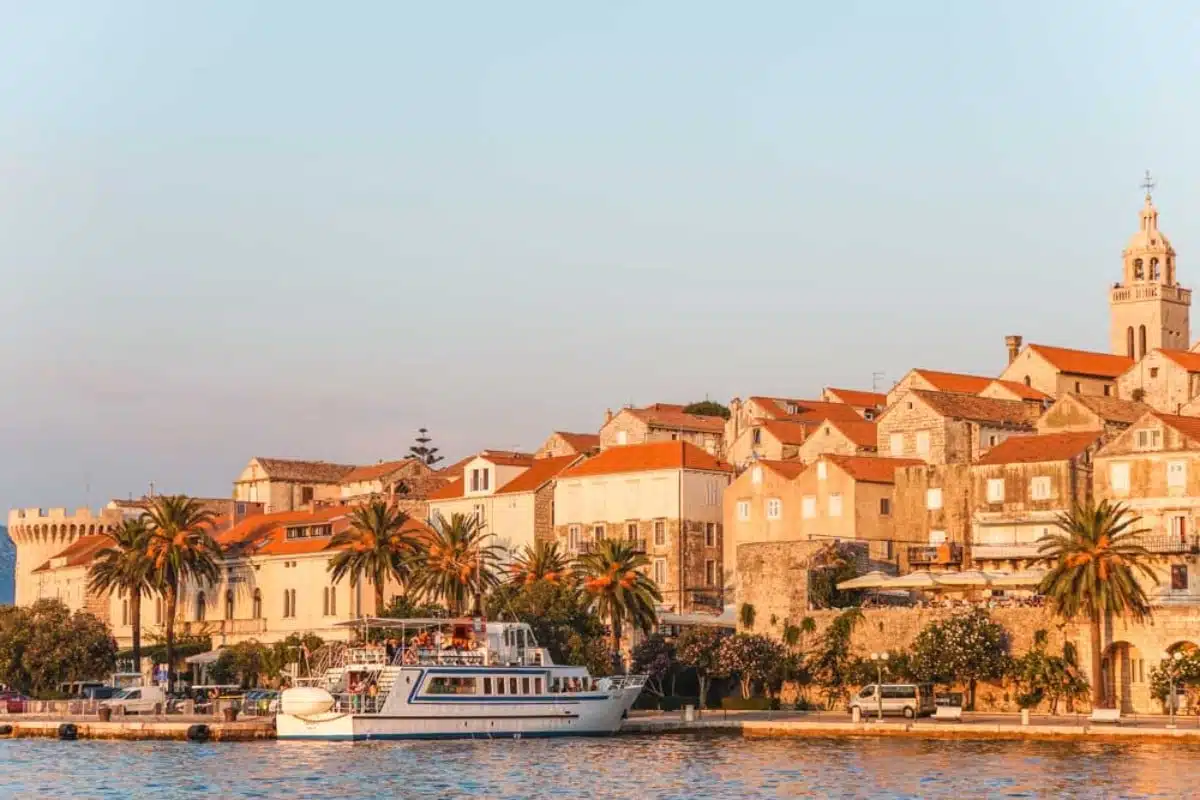 Lying just off the coast, smack bang in the middle of Split and Dubrovnik, Korcula is a stunning island well-worth visiting. In fact, it makes a wonderful day trip from Dubrovnik – this tour is great.
Why visit Korcula? Well, not only is it absolutely gorgeous, but it strikes just the right balance between having a few cool hangouts and lots of stunning landscapes for you to explore.
It's the rumoured birthplace of Venetian merchant Marco Polo, and is filled with fabulous things to do – from museums to vineyards and wonderful restaurants serving up delicious Croatian Cuisine.
This tour also allows you to explore Ston, which is famous for its old salt flats and for having the second longest city walls in the world (beaten only by the lengthy Great Wall of China).
Spend Time in Krka National Park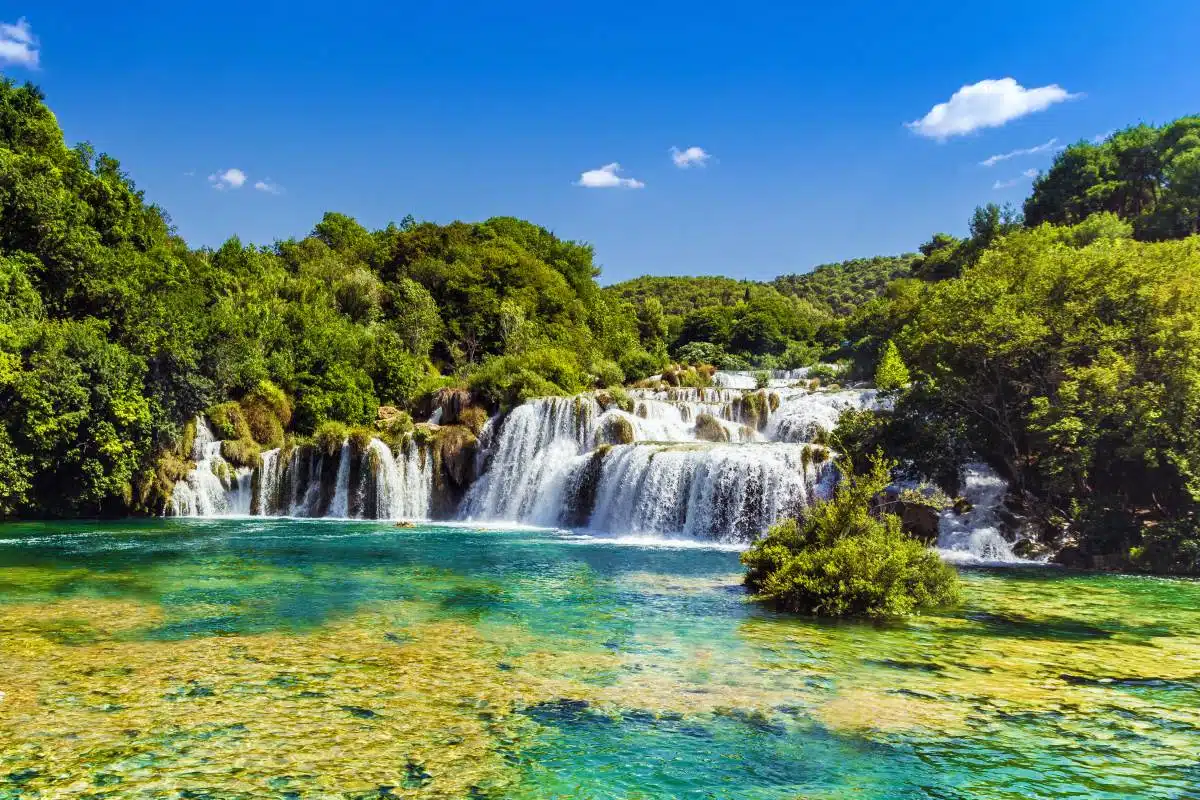 In my opinion, a visit to Croatia is not complete without a visit to Krka National Park – it's incredibly easy to visit as a day trip from Split and the best thing to do in Croatia.
Named after the river that flows through it, the park is famous for its stunning waterfalls and lakes. The most impressive of which is Skradinski buk, a cascading waterfall of almost 900 metres long.
The park also boasts plenty of wildlife, with more than 800 plant species, 200 types of bird species and an array of fish, amphibians and reptiles.
Book Your Trip to Krka National Park
Visit The Ruins in Salona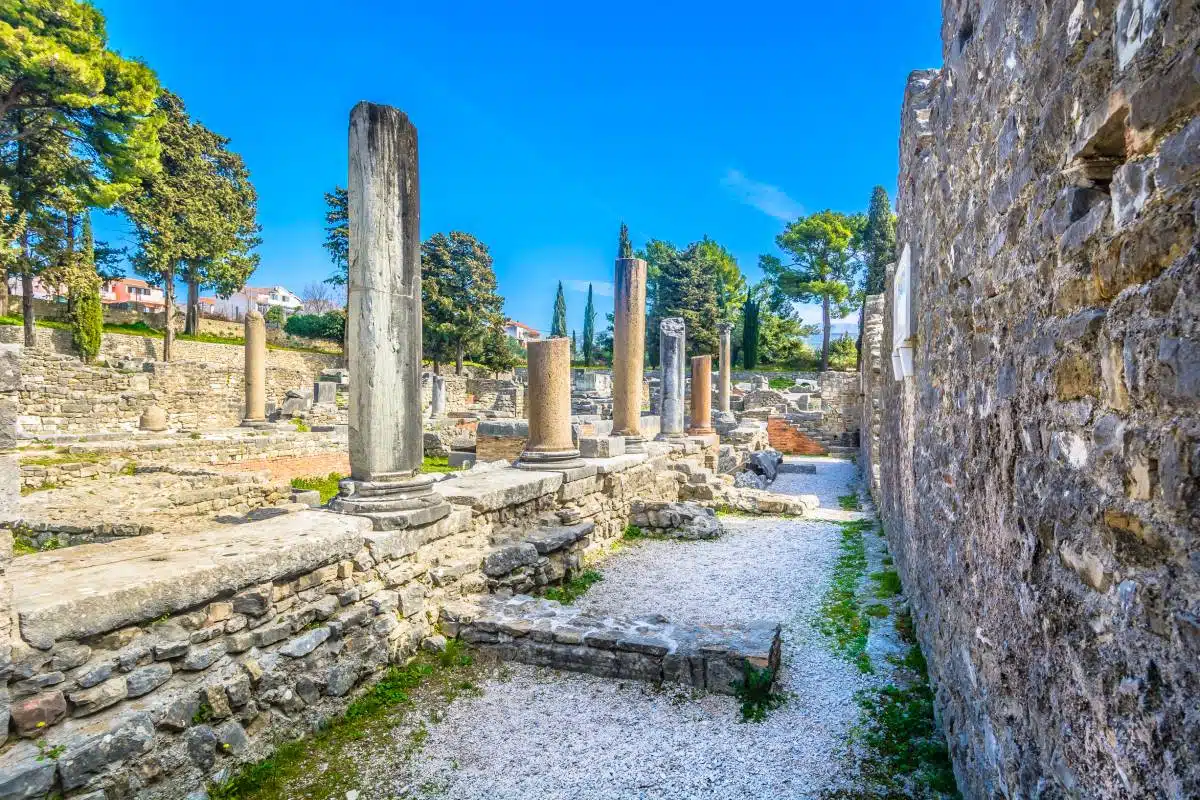 Situated just outside of Split, in a town called Solin, the Roman ruins of Solana is one of the most fascinating Croatian landmarks to visit.
Protected as part of an archaeological park, the ruins highlight just how important this area was during Roman rule – and they're pretty well-kept. This spot is less-frequented by tourists which means that this is one of the top unique things to do in Croatia.
I recommend booking yourself onto a guided tour if you're interested in learning more about the history of this hidden gem.
Spend Some Time on the Elaphiti Islands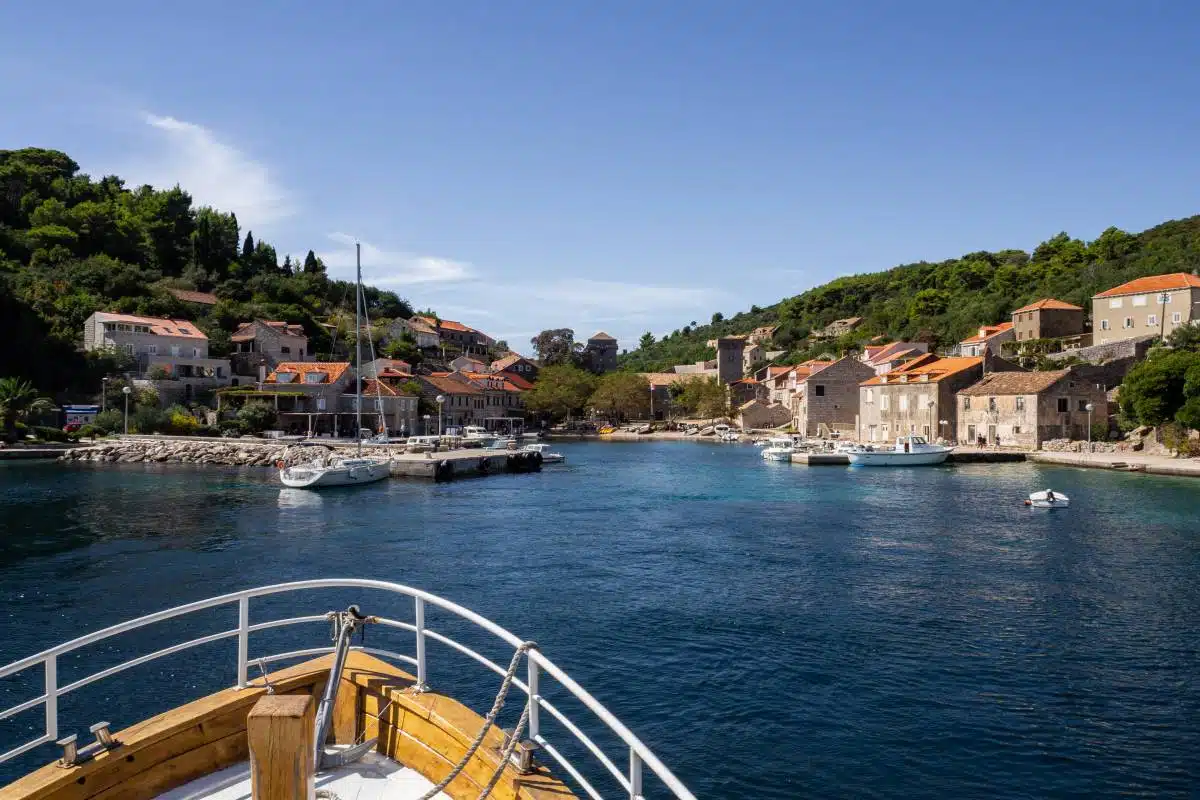 Looking to take a day trip from Dubrovnik? Allow me to recommend you take the time to explore the Elaphiti Islands – a Thailand-style archipelago, with each oozing its own appeal.
In fact, only three of the 14 islands are inhabited: Koločep, Lopud, and Šipan, so you're practically guaranteed peace and quiet during a trip to their verdant shores.
This day tour allows you to fully immerse yourself in dreamy island life, as well as giving you the opportunity to snorkel and sunbathe on some of the best beaches in Croatia.
Book Your Elaphiti Islands Tour Here
Mljet National Park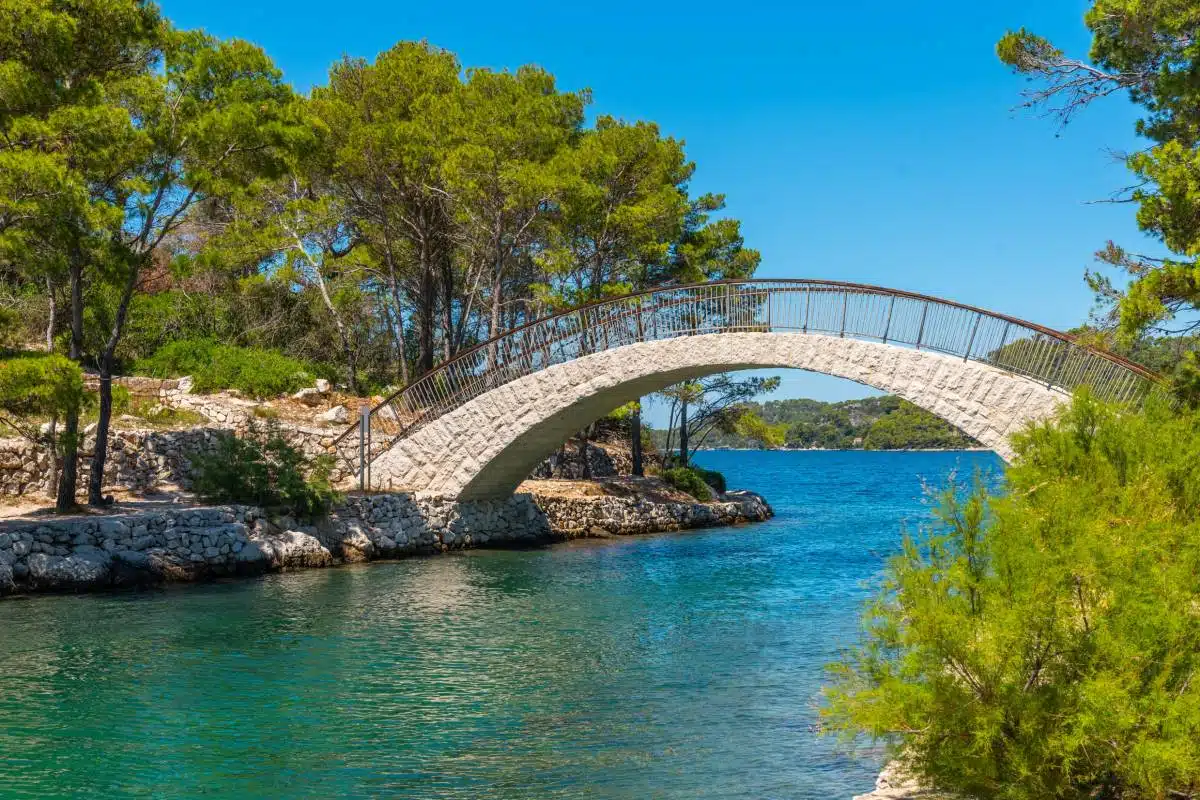 Wondering where to visit in Croatia? Take it from me – you need to take a tour of Mljet National Park.
Over half of the island is a National Park, which is exactly why you need to visit Mljet when you're spending time in Croatia. It's one of the most beautiful places in the country.
Top attractions include Big Lake and Small Lake, as well as Odysseus' Cave – said to be the very spot where the Ancient Greek hero Odysseus was seduced by the goddess Calypso
While Croatia's beaches can be hit or miss (as they tend to be rocky, rather than sandy), Mljet boasts Sapalunara and Blaće, some of the most gorgeous white-sand beaches in Europe.
Book Your Mljet National Park Tour Here
Try Croatian Peka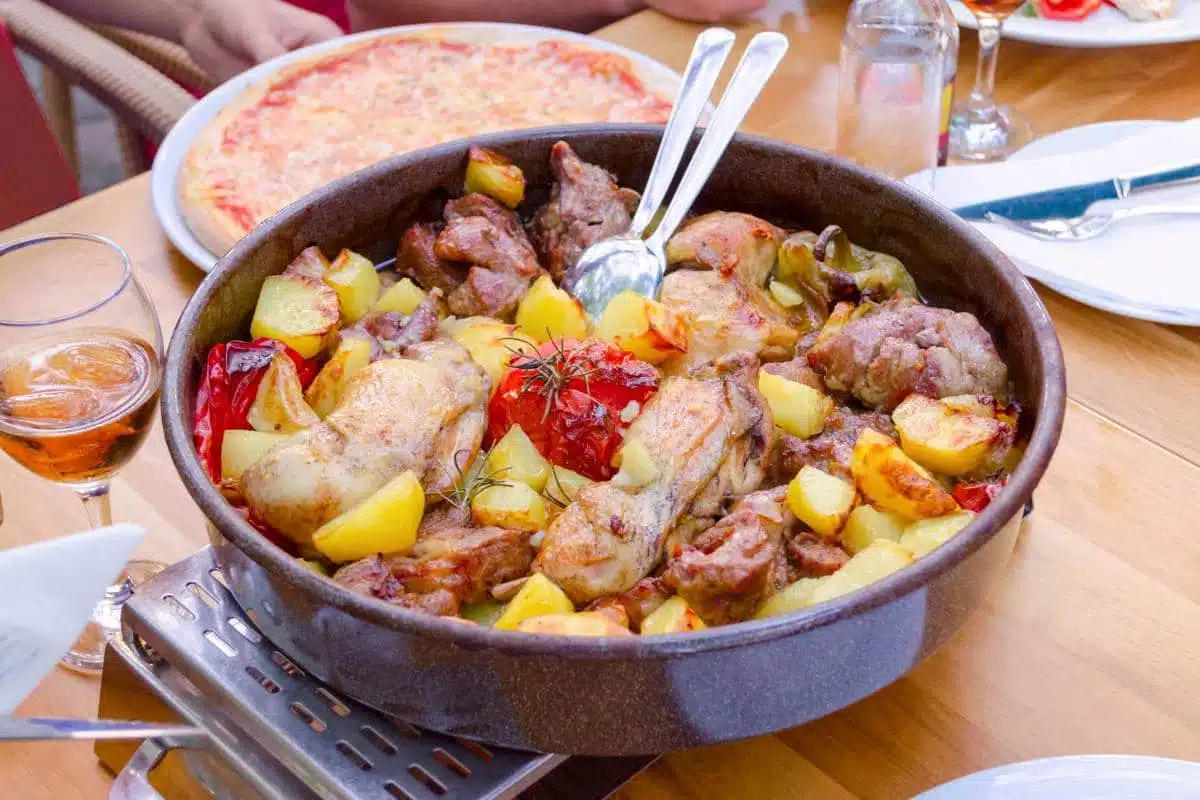 When it comes to cuisine, Croatia might not have quite the same reputation as their Italian neighbours across the water, but you would be a fool to visit the country and not indulge in some of what they have to offer. The local dishes are delicious.
Peka is one of the most popular dishes. Cooked in a cast-iron pan, Peka refers to a dish made up of roasted meat or fish (though it's usually lamb) with potatoes and veggies.
If you fancy something extra special, book yourself onto a private foodie tour that allows you to experience the very tastiest Croatian cuisine – including melt-in-the-mouth Peka.
Book Your Private Foodie Tour of Dubrovnik Here
Visit the Brijuni Islands (and Hunt for Dinosaurs!)
The Brijuni Islands have a rich history dating back to ancient times but didn't really become popular until President Josip Broz Tito, who ruled the country from 1943 until 1980, frequented these islands on his summer hols.
But that's not why you should visit. An underrated slice of heaven just off the coast of Croatia, these islands have recently been in the news again for revealing dinosaur footprints which you can, quite literally, go and track.
You'll want to head to the Brijuni Cretaceous Park on Veliki Brijuni Island, where there are more than 200 pieces of prehistoric evidence.
Rafting on the Cetina River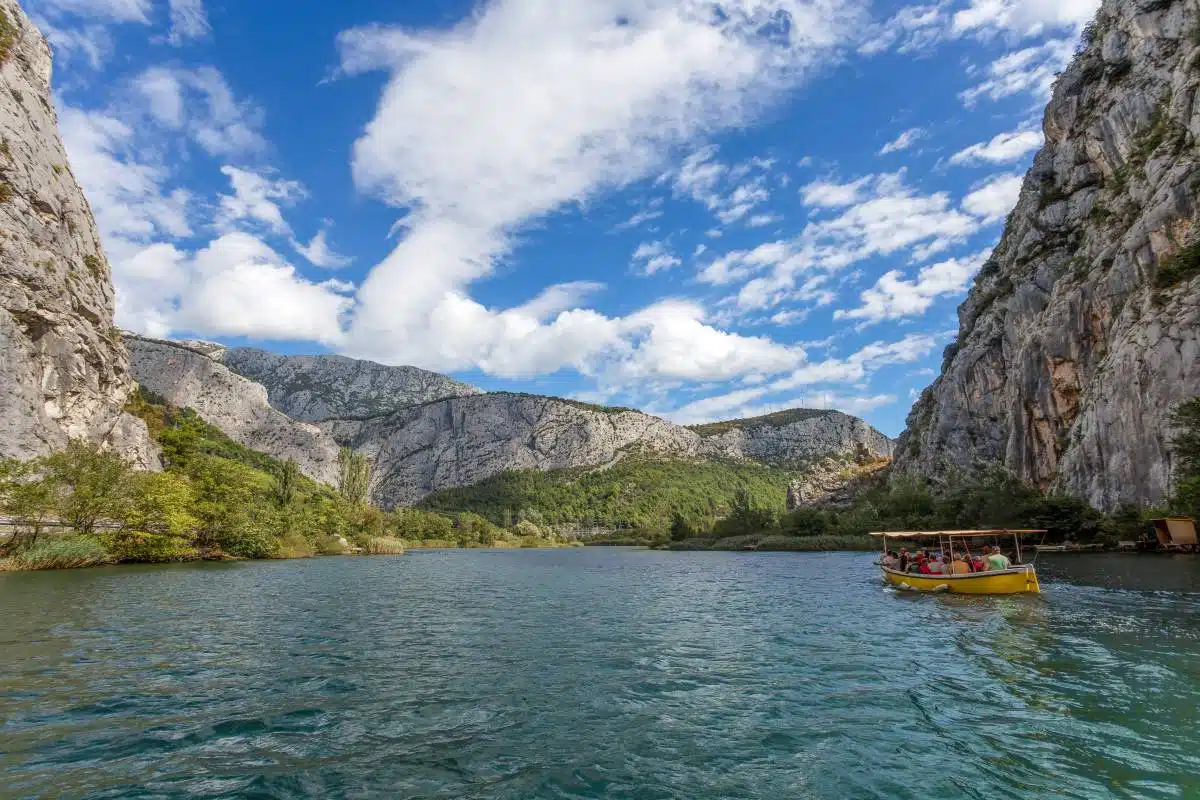 If you fancy your Croatian activities to feature a heavy dose of adrenaline, look no further than rafting on the Cetina River.
Located not too far from Split, this river features both gentle parts and third-grade rapids (which, from my experience, is fairly rough).
Throughout the entire route, it's possible tp raft 11,000 metres of distance, as well as 31 metres of altitude. You can book onto this tour that includes cliff jumping, too.
Go Wine Tasting
Wine tasting may not be the first thing that comes to mind when you're planning a trip to the Dalmatian Coast, but it's an excellent way to sample the high-quality Croatian wines that this region produces.
There are many companies that run wine tasting and tours, though this one in Dubrovnik is wonderful. This one which sees you travel from Dubrovnik to Korcula is equally fantastic, and especially ideal if you're short on time and desperate to visit the island during your trip.
Check Out Zadar's Sea Organ and Sun Salutation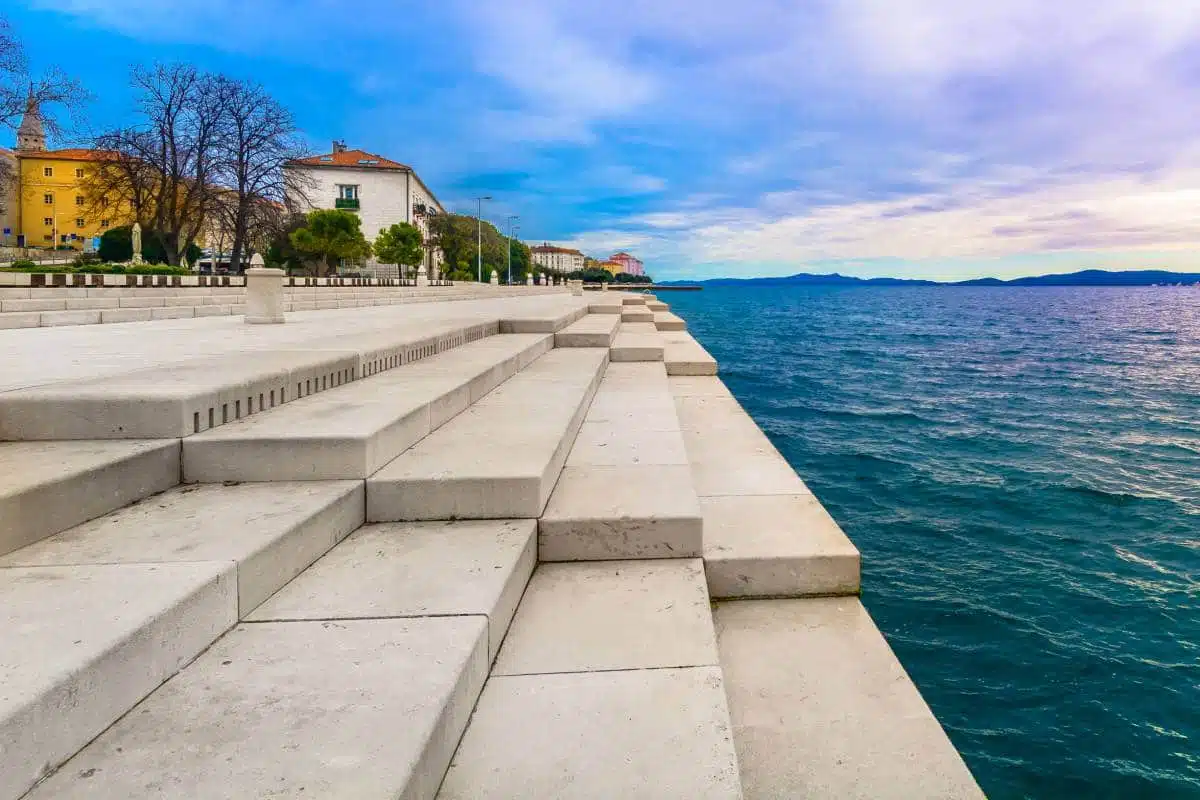 When it comes to fun things to do in Croatia, very few things beat the thrills of catching Zadar's Sea Organ in action. This is a musical instrument that is played by the sea. Yes, really.
Consisting of 35 organ pipes of different lengths and sizes built beneath a set of marble steps, musical notes are played when water from the sea flows into the pipes.
Nearby, the Sun Salutation is a 22-metre solar panel that absorbs energy from the sun throughout the day, and lights up the waterfront at night.
Attend a Music Festival in Summer
You've probably heard of Benicàssim and Reading and Leeds, and you've definitely heard of Glastonbury and Coachella, but did you know that Croatia has a whole host of music festivals that take place throughout the blaring summer months?
Hideout is the big'un, taking place in Pag each June. It's a haven for electronic lovers who fancy dancing until the wee hours on the beach.
Or, perhaps Ultra – which takes place in Split and features slightly more mainstream names in the genres of house and electro – is more up your street. Either way, you've not partied until you've partied with Croatians, I'm telling you.
Things to do in Croatia: Practical Tips for Your Trip
Where Should I Stay in Croatia?
Dezman Zagreb (Mid-Range)
Dezman Zagreb is a stylish hotel located in central Zagreb. Located just around the corner from the main square, nearby to all the attractions, this accommodation simply cannot be beaten. Rooms are huge, and many come with a kitchenette, though you should opt for Croatian cuisine instead!
Heritage Villa Nobile Dubrovnik (Luxury)
This beautiful hotel in Dubrovnik is a hop, skip, and a jump (quite literally) away from the Old Town, so you're right in the heart of the action. Rooms are modern and spacious, though it's the leafy garden that is most impressive about this Dubrovnik hotel – it's a wonderland boasting fruit trees and twinkling lights.
Recommended Tours in Croatia
Things to do in Croatia: Map
Love This? Save and Share on Pinterest