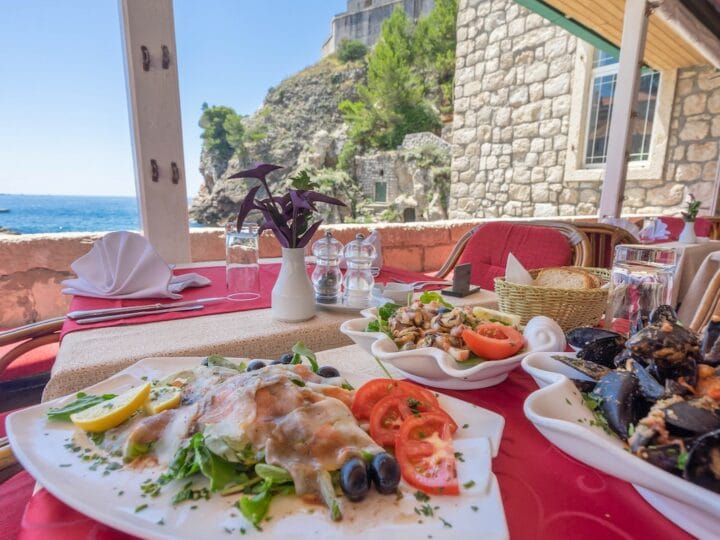 Discover the best restaurants in Dubrovnik with this insider's guide. From high-end spots to local eats – these are the Dubrovnik restaurants you need to try.
It's no secret that Dubrovnik is a beloved jewel on the coast of the Adriatic Sea. Once part of the independent republic of Ragusa, Dubrovnik traded with merchants from around the world – a history that has left an indelible stamp on the city's cuisine.
Head to Dubrovnik and you will find an eclectic culinary scene that's sure to delight. Seafood reigns supreme (of course) but even the most traditional eateries extend far beyond this.
Ready to explore? These are the best restaurants in Dubrovnik
The Best Restaurants in Dubrovnik
Restaurant Orsan
£££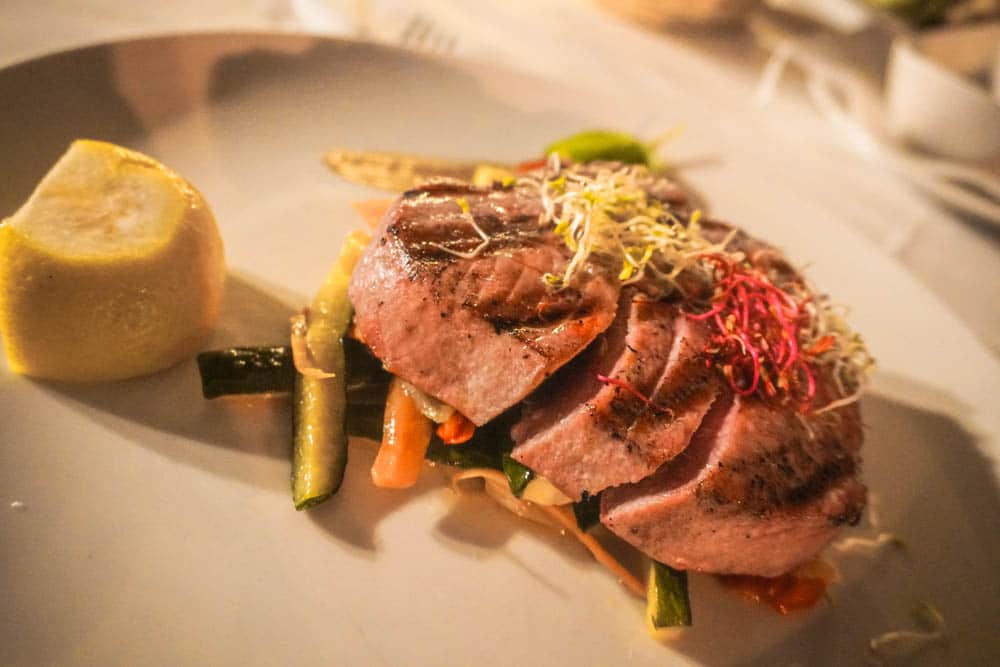 Restaurant Orsan is not only a fine dining restaurant, but also sports a (well-earned) reputation for being one of the best seafood restaurants in the town.
What's to love? The setting for starters – an idyllic location on the waterside overlooking the bustling Orsan Yacht Club.
Then there's the food of course. Simple and classy and oozing pure finesse. Local ingredients reign supreme – including sausage from the restaurant's farm and they even make their olive oil.
Taj Mahal
££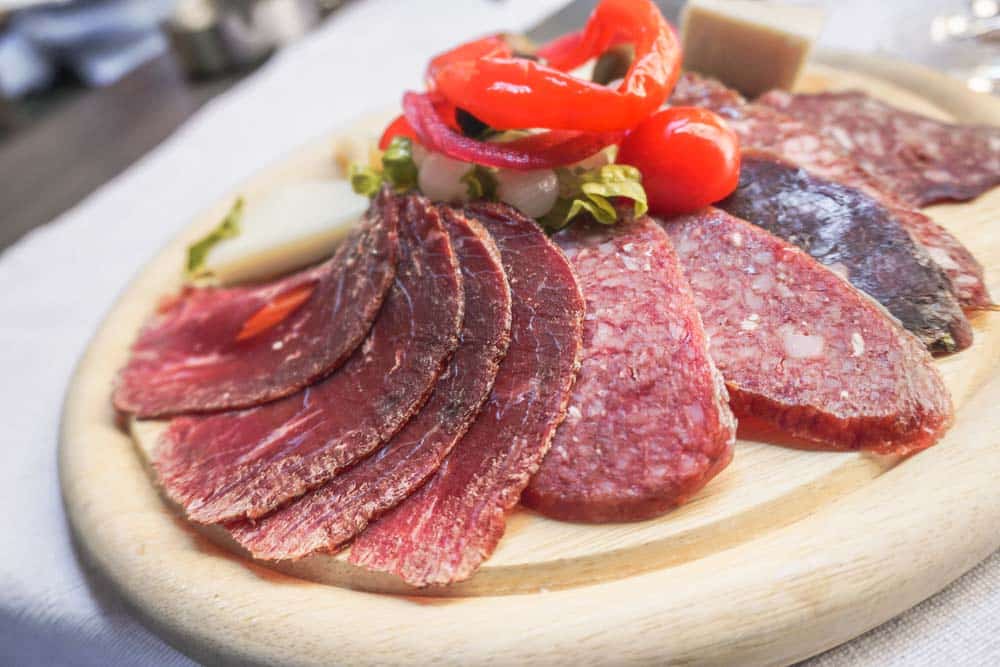 You could easily eat seafood for every single meal during your time in Dubrovnik. Do so and Bosnian restaurant Taj Mahal will come as a breath of fresh air.
If you don't know much about Bosnian cuisine – the Taj Mahal makes for a great introduction. Located in Old Town, and the menu celebrates the vibrant flavours of fresh herbs, vegetables and meat.
Have your own cooking facilities while you're in the city? The restaurant owns the butcher shop, Taj Butcheraj, which provides free-range sourced meat, and the vegetables are sourced from local farms throughout Croatia.
Panorama Restaurant
££
Dubrovnik's dramatic location means there is no shortage of eateries with jaw-dropping views, so it says something about Panorama Restaurant that it's often named as having one of the city's best.
Located on the hill of Srđ, and only accessible by cable car, the restaurant features stunning high elevation views of the coastline and sea.
The restaurant specialises in coastal seafood offerings – simple dishes but very well executed.
Sound good? Beware that the restaurant can be booked months in advance during busy times so be sure to reserve well in advance.
Kopun
££
Croatia's history has brought many influences to traditional Croatian cuisine. Kopun seeks to show off these diverse, but traditional offerings. The chefs focus on seafood and continental cuisine.
Less expensive than other similar restaurants in Dubrovnik, Kopun doesn't compromise on quality – it's a great mid-range dining spot.
Konoba Veranda
££
Konoba Veranda aims to combine the feelings of comfort, grandparents, and the family kitchen. The family of restaurant operators and staff want to create memorable dining experiences for their guests.
The atmosphere is cosy and family-oriented, and the chefs prepare traditional dishes from five regions of Croatia.
Take note that the restaurant is located just outside of Dubrovnik, but it is well worth the effort to have the experience.
Glorijet
££
Glorijet is a family-owned establishment that offers gourmet Mediterranean cuisine and local dishes. As with many Dubrovnik restaurants, I can wholeheartedly recommend opting for the catch of the day.
Veggie? No problem – Glorijet is one of Dubrovnik's few vegetarian-friendly restaurants – with a wide range of tasty dishes to tuck into.
La Caravelle
££
La Caravelle is located in the Grand Villa Argentina hotel, one of the oldest hotels in Dubrovnik. They offer breakfast, lunch, and dinner, and the option of indoor or patio dining. The chefs focus on prix fixe and a la carte selections of "punchy" flavors that keep guests impressed.
If you want to blend your meal and entertainment for the evening, La Caravelle is also a piano bar.
Azur
££
Dubrovnik offers many fusion restaurants and Azur is one of the best Asian-fusion options. That may be because Azur was actually founded in China, and then the owners brought the flavours to Dubrovnik.
They blend Mediterranean and Asian concepts to give guests a unique experience and choose to focus on "fun dining, rather than fine dining."
Azur is currently closed until March 2022 for construction, but you will want to visit this internationally-acclaimed restaurant when it reopens.
Levanat Restaurant
££
Levanat is a Mediterranean restaurant that is proud of its picturesque coastal views. They offer outdoor seating along the walking path that traverses the seaside. Guests note that the atmosphere at Levanat is a great option for a romantic setting.
The menu stays true to the Dubrovnik dining experience with hot and cold starters, plentiful seafood options, and eight meat dishes.
Stara Loza
£££
Guests who want to dine in a historic setting in the heart of Old Town should be sure to visit Stara Loza.
The restaurant offers traditional Dubrovnik cuisine, such as black risotto and many seafood selections. Stara Loza is located in Prijeko Palace, and it offers three unique dining areas.
Guests can dine on the street-level terrace, the third-floor salon, or the rooftop terrace. Breakfast, lunch, and dinner are served at street level, and the salon and rooftop serve dinner only.
Restaurant Dubrovnik
£££
Restaurant Dubrovnik is the choice for a fine dining experience of Croatian cuisine. The chefs use select local produce and seafood to create an experience that guests claim as a top dining choice.
The two chef choice five-course tasting menus are the best way to experience the talent and delicacy of the haute cuisine in this beloved restaurant.
Bistro Tavulin
£££
The chefs at Bistro Tavulin take pride in innovation. The four-course Dubrovnik Dinner is the best option for the price and the experience of a quality chef's guidance. The restaurant is situated in a richly historic area in Old Town, which adds a charm that guests adore. Tavulin is a one-minute walk to the Rector's Palace.
If you are planning a day of touring the history of Old Town, Tavulin would be an excellent accompaniment to the day.
360
£££
For the ultimate in Dubrovnik fine dining, travellers should experience 360. The restaurant is located in the city of Old Town and it's the only one in town with a Michelin star. The menu is uniquely Croatian, and guests recommend the tasting menu to get the very most of your experience.
The ambiance of the restaurant is just as lauded as the food, and many guests claim that 360 is a once-in-a-lifetime dining experience.
Places to Eat in Dubrovnik on a Budget
Dubrovnik has plenty of low-cost restaurant options for diners who need to stick to a budget. Here are a few great choices:
Konoba Tabak
£
Konoba Tabak offers a casual barbecue experience that is favoured by locals. Go for authentic, budget eats without the crowds.
Pantarul
£
Pantarul is another casual option that offers burgers and some traditional fare such as risotto, fish, and meat plates.
Pizzeria Tabasco
£
The Pizzeria Tabasco motto is "Better ingredients, better pizza." If you are craving an easy pizza experience known to locals and tourists as the best, Tabasco is the winner.
Practical Tips for Exploring The Best Dubrovnik Restaurants
To get the most of the Dubrovnik restaurant selections, it is best to begin planning your trip as early as possible.
Dining in a popular destination means you should check if the restaurant requires a reservation to dine. Calling the restaurant may not be as intimidating as you think. In addition to their Slavic language, about 80% of Croatians also speak English.
If you don't want to call ahead, many of the restaurants also have a reservation system online through their website.
Best Restaurants in Dubrovnik: Map