Want to know why you should be heading to Corfu this summer? We've got a few ideas.
Corfu. Otherwise known as Greece's emerald island and the birthplace of Prince Philip. The second-largest Ionian island has been a holiday hotspot since the 1970s but what else do you know about it?
I'm betting very little.
Is Corfu worth visiting? Yes. Here are a few reasons why.
Who Doesn't Want to Holiday on a Beautiful Greek Island?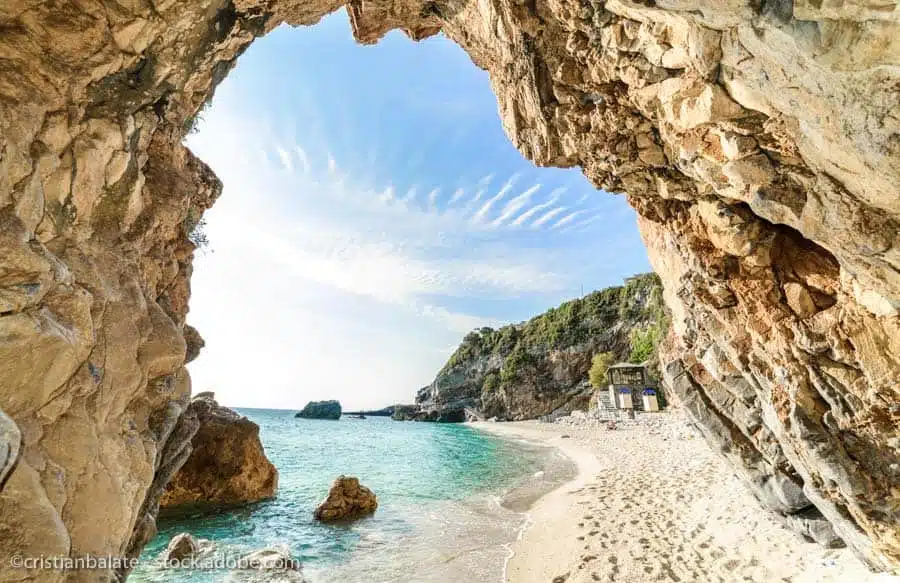 Really, it's a serious question. For all the things that you might have heard about Corfu (playground of the rich and famous, package holiday destination, a beautiful Greek island, next to Albania) the one thing that people forget to say is that it is beautiful.
The island's lush, hilly interior rolls down to the unbelievably blue Ionian Sea with a smattering of beaches, gorgeous villas, points of interest, old towns and tucked away restaurants in between.
Jump on a boat for a tour around the coastline to really appreciate Corfu's beauty from afar.
It's the Nature Lover's Playground
Corfu might not be the destination that jumps to mind when you are thinking about places to go and discover nature, but it should be.
The island is brimming with nature reserves and Corfu is particularly well-known for its unique birdlife. There are so many quiet places in Corfu for you to go and explore.
Head to the old salt pans and Corfiot wetlands of Alikes Lefkimmis to spot some of the island's rarest birds. If you time it right, you might even see the flocks of flamingos that take up residence in the wetlands from time to time.
Even if you don't spy the flamingos, taking time to enjoy the quiet whilst peeking at cranes, terns and swifts is a wonderful experience.
The Food is Wonderful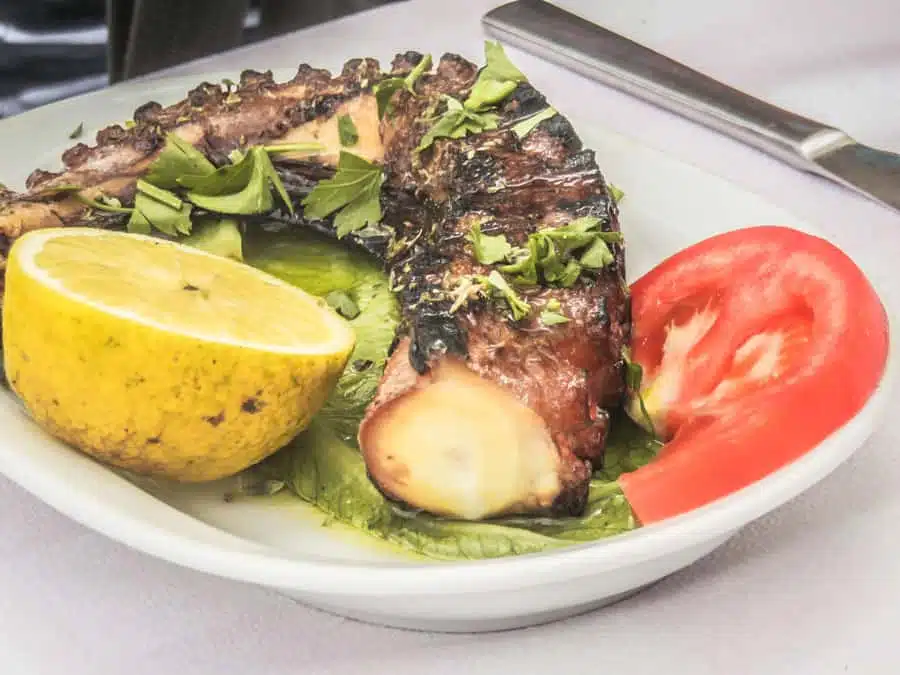 If we're completely honest, we would say you should visit Corfu, if only for the food alone. Greek food is delicious anyway, but Corfu's unique history means its cuisine is a blend of traditional Greek, Venetian and British influences.
Add in the freshest seafood, olives, fruits and vegetables and plenty of punchy flavours and you've got something to write home about. Corfu's inhabitants take their food very seriously and it shows.
Sail along the coast to the tiny fishing village of Petriti and grab a seat on the open-air terrace of Limnopoula seafood restaurant.
Nothing says "escaping from it all" like sitting a stone's throw away from the harbour in the sunshine and dining on an array of tapas-style starters followed by the catch of the day.
If you really want to delve into Corfiot food and flavours, reserve a table and feast on the traditional menu at Greek & Corfiot restaurant Platea. The menu features many lesser-known dishes from across the island including cod croquettes in fish broth and is matched with the island's increasingly popular Corfu Beer.
The Weather
Corfu boasts an average of 12 sunshine hours between now and the end of August and temperatures generally hover around the high-twenties. In other words, the perfect weather for a summer escape.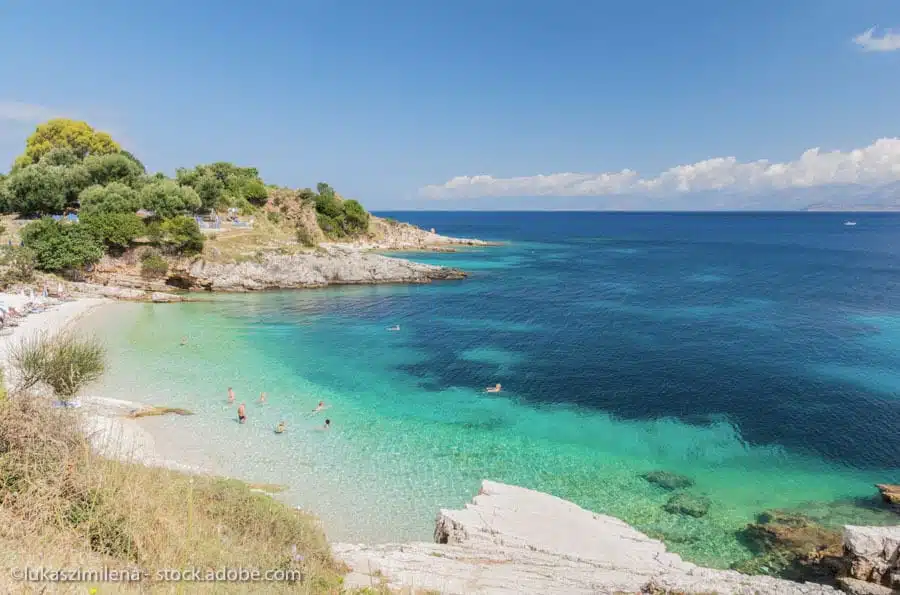 The weather's more than warm enough to satisfy the most dedicated beach-lover, but not so hot that it makes doing anything other than sitting on a sun-lounger impossible.
Weather-wise, Corfu's pretty reliable until mid-October when it starts to get colder and wetter. It rains a lot from November to February, so it's probably best to avoid it during that season.
Corfu's Unique Heritage and Identity
Historically, Corfu has been ruled by the Romans, Venetians, Napoleon and the Brits before it was ceded to Greece in the 1860s.
Visit Corfu and you'll discover that the island's varied history has left it with a unique heritage, food and identity that's unlike any other.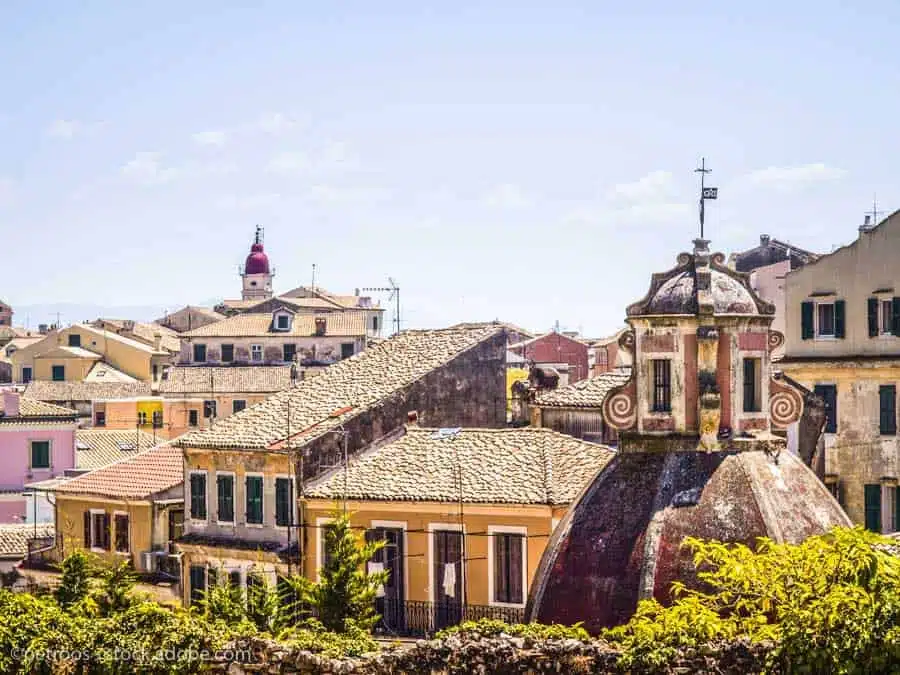 Walk around the capital, Kérkyra Town (Corfu Town) for a glimpse into the past. The charming town features a number of Venetian-style buildings, complemented with the French and English architectural styles.
The end result is an elegant and understated destination. Few of the island's visitors make it to Kérkyra Town, but those who do are well rewarded.
Corfu Beaches = Awesome Beaches
Corfu became one of the bastions of the British package holidays for good reason. The 200 kilometres of coastline claim some of Europe's best (and cleanest) beaches, framed with crystal-clear waters.
The waters on the east coast are generally calmer, thanks to its protected position – but the west coast rarely gets too choppy during the summer months either.
Searching for a more unusual beach destination? Check out our guide to the UK's most beautiful beaches to inspire your summer holiday.
Outdoor Pursuits
The island's calm waters and hilly interior are brimming with outdoor activities and pursuits for you to try.
The high-visibility and plentiful sea-life mean that snorkelling and diving are high-up on the list of popular outdoor pursuits in Corfu.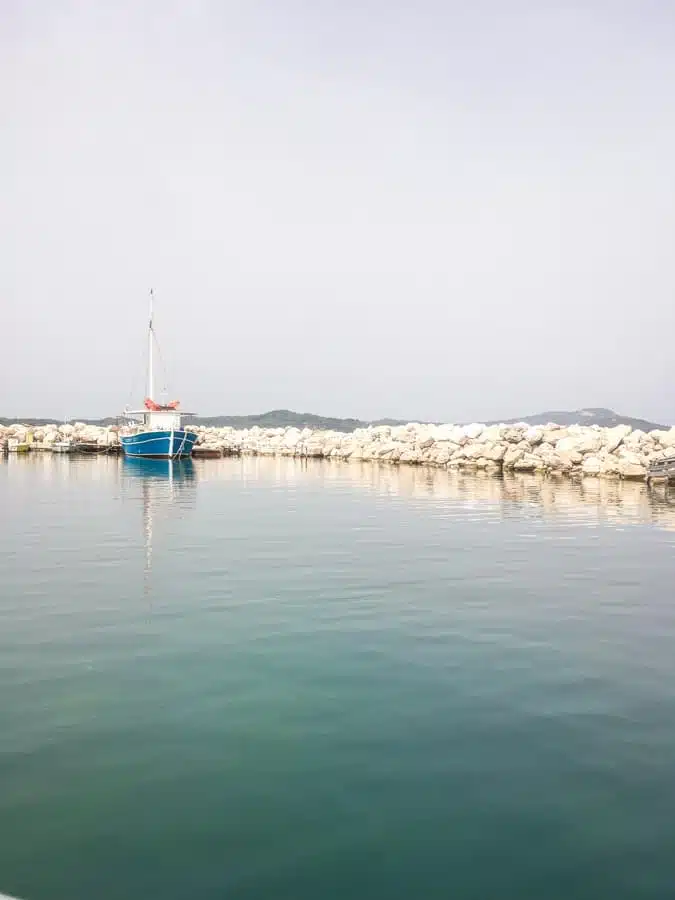 Watersports such as waterskiing, kitesurfing and windsurfing are available at many coastal locations. Alternatively, if you prefer exploring the terra firma, you can take up the challenge of the Corfu Trail.
The 220km trail runs the course of the island and offers a completely different perspective on the island.
Corfu is the Perfect Place to Get Away From it All
Not all holidays are relaxing. But Corfu is the perfect European island escape. There are large stretches of uninterrupted coastline with little-used beaches, hiking trails and picture-perfect views to go with.
Looking for where to stay in Corfu? Of the many high-end hotels on the island, our pick is MarBella Corfu, on the south-east coast. With gorgeous sea-view rooms, excellent restaurants, spa and facilities, it's the perfect destination for a summer-getaway in the sun.
If you're looking to go that extra step further, you can also book yourself onto the hotel's MASTERMIND 2.0 package.
Created by holistic psychotherapist, Dirk Stikker, each programme is personally tailored to the individual, but features a number of one-on-one stress management consultations, yoga classes and health and nutrition sessions.
MarBella Corfu offers rooms from €114 per double room per night on a half board basis. MASTERMIND 2.0 prices on request.
So… Is Corfu Worth Visiting?
So there you are. Is Corfu worth visiting? Beautiful views, great beaches, delicious cuisine. We're certainly booking our return trip this summer.
Looking for more holiday inspiration? Check out these perfect summer break destinations