With buzzing cities, gorgeous islands and incredible natural scenery, Croatia is one of Europe's coolest destinations. Planning your travels? Check out this step by step Croatia itinerary for the perfect 10 days in Croatia.
So, I'm just finishing up my time in Croatia. It's been pretty fabulous in truth. It's the third time that I've travelled in this magical country and what a trip it's been.
From the stunning setting of Dubrovnik to my last few days in Zadar, Croatia is fast becoming one of my favourite countries.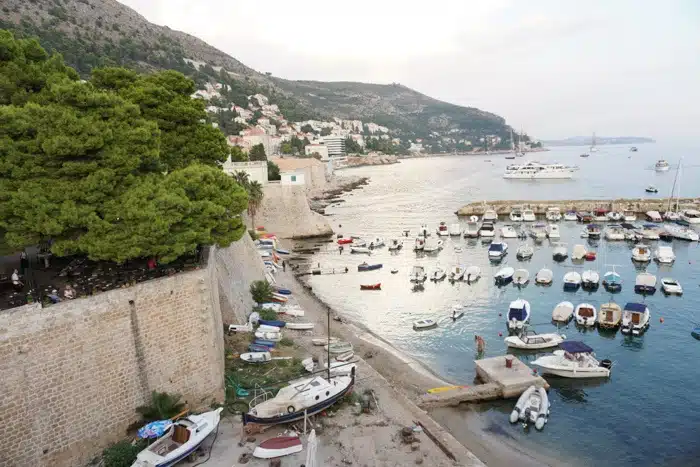 Anyway, enough about me. So you're planning your Croatia itinerary? With Croatia's countless cool cities and towns, over 1,200 islands and beautiful national parks, deciding on where to go can be tough.
I'll level with you – 10 days in Croatia is not enough to see even a portion of what the country has to offer – but it's enough time to see some of Croatia's coolest spots.
Heading to Croatia? You should also check out my other Croatia travel guides.

Cool Things to do in Dubrovnik

24 Hours in Zagreb Itinerary

The Game of Thrones Guide to Dubrovnik

The Best Things to do in Split
The Perfect 10 Days in Croatia Itinerary: At a Glance
Planning Your Croatia Itinerary for 10 Days
Self-Guided or a Group Tour?
This is obviously completely down to personal preference.
I give you lots of information and pointers in this piece to make planning your 10 days in Croatia a complete doddle but you might want to take a completely hands-off approach and book onto a group tour, especially if you are travelling Croatia solo and would like to meet some other travellers.
Don't want to plan your trip? This 8 day Explore Croatia tour takes you on a whirlwind adventure between Split and Dubrovnik, or G Adventures' Dalmatia Tour offers pre-planned Croatia itineraries with the added bonus of extra company too.
Check out G Adventures' full range of Croatia tours.
Alternatively, Croatia's huge shoreline makes it the perfect sailing destination.
What do I Need to Pack for Croatia?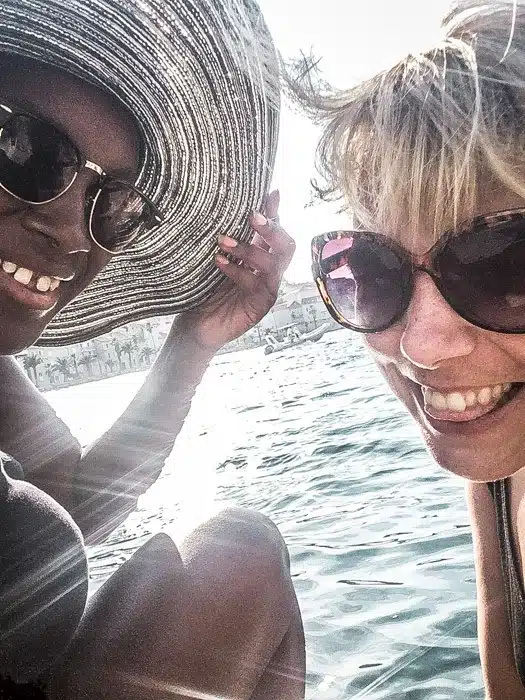 Obviously what you will need to pack for your Croatia itinerary will depend on what season you are going in. For warmer months you will need.
Useful Resources for Planning Your Croatia Trip
Croatia Itinerary Days 1 + 2: Dubrovnik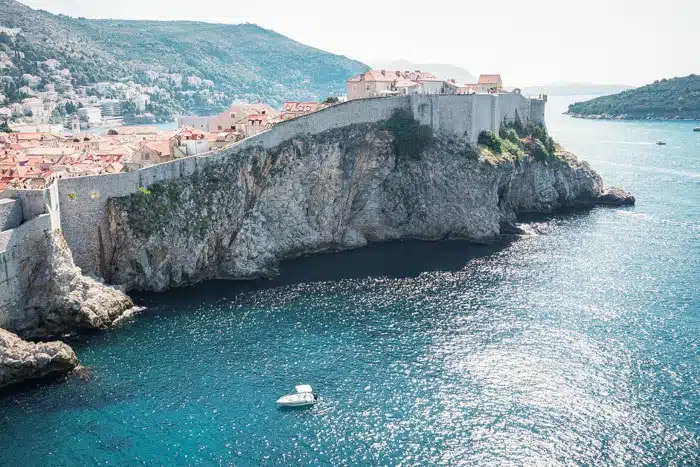 So we start our Croatia itinerary in Dubrovnik. OMG. Can we talk about Dubrovnik?
Sure, you've heard the hype, but until you've seen this city, it's impossible to grasp how impressive it is.
Catapulted to international attention as King's Landing in Game of Thrones, Dubrovnik's secret is well and truly out.
Unless you go in the winter, Dubrovnik is going to be pretty busy – almost chaotically so. But it will charm you nonetheless.
The old capital of the Republic of Ragusa, Dubrovnik oozes old-world charm, its marble walls gleaming in the sun.
The old town is pretty compact and easily walkable in a day. Try to time your visit to coincide with a day when there are fewer cruise ships in dock (you can check here). Believe me, you'll be thankful for it.
Practical Information for Dubrovnik
Getting to Dubrovnik
You can fly to Dubrovnik from a number of international destinations (recommended).
Alternatively, you can fly to another airport, such as Split and drive or take the bus to Dubrovnik (which takes between 4.5 – 8 hours depending on the bus route).
Check flights to Dubrovnik on Skyscanner.
Getting Around Dubrovnik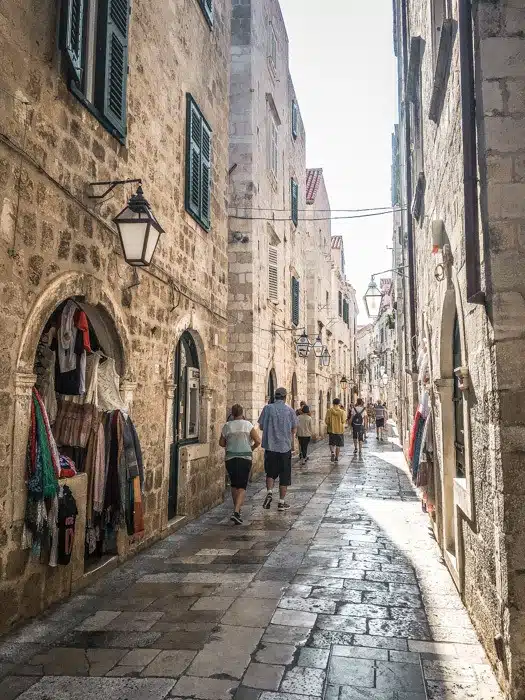 Dubrovnik is a very walkable city. Stay in or as close to the Old Town as possible and you will be in the best position to get around the city. There's an extensive bus network, as well as Ubers and taxis too.
Suggested Places to Stay in Dubrovnik
Read More: Where to Stay in Dubrovnik
Things to do in Dubrovnik
Dubrovnik is packed with things to do – but as you're on a tight schedule, these are the things that I'd say you shouldn't miss
Game of Thrones Tour of Dubrovnik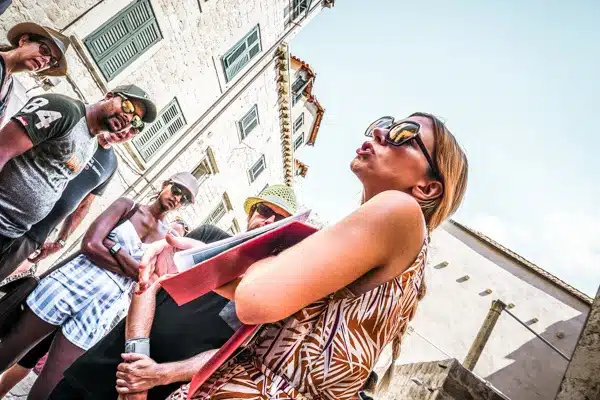 Obviously this is one for the Game of Thrones fans (me!). Dubrovnik is the setting for King's Landing in the hit TV series. Immerse yourself in the Machiavellian plans, gorgeous sets and filming locations on a tour (I took this one – highly recommended) or read my guide to exploring King's Landing in Dubrovnik here.
Walking the City Walls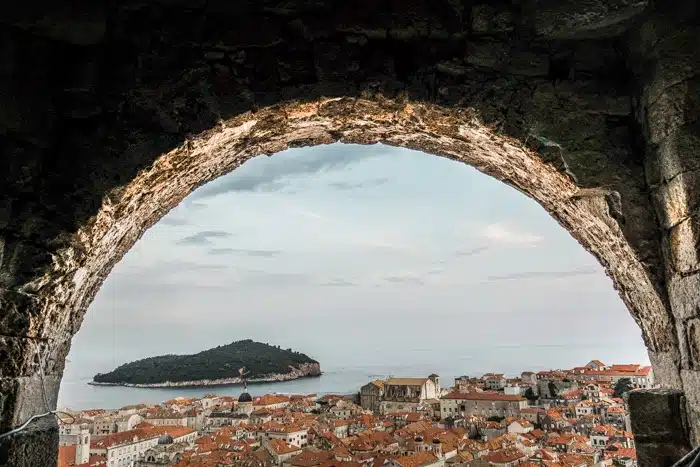 This was hands down one of the best things I did in Dubrovnik. Dubrovnik's city walls completely encircle the Old Town and are a must for any Croatia itinerary. Visit just before sunset and watch the city change hue with the fading light.
You can buy tickets for the walls on the door, or book a spot on a city walls tour for a more in-depth experience.
War Photo Limited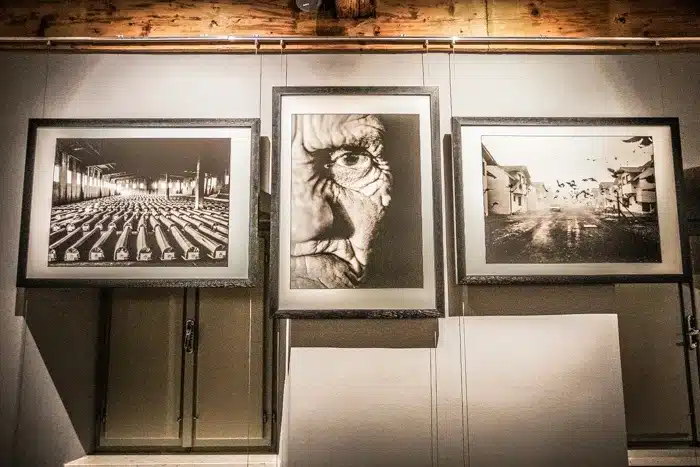 It's hard to believe that in 1991 Dubrovnik was under siege and being bombed as part of the Croatian War of Independence. War Photo Limited displays photos taken in the wars that ravaged this region during this time. Gut-wrenching and powerful.
Lokrum Island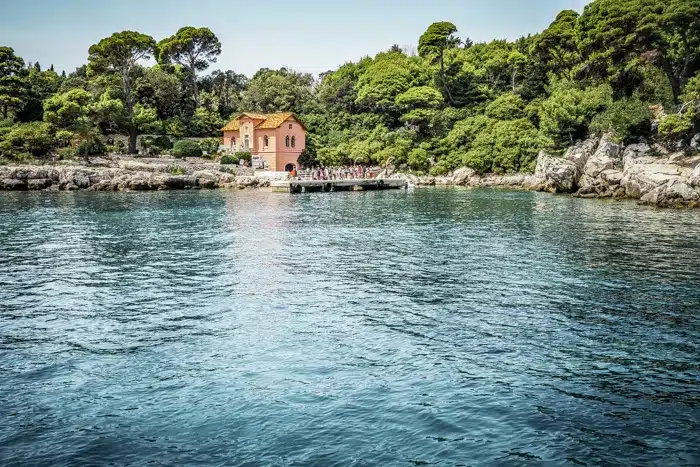 Even though you only have a few days in Dubrovnik, I'd highly recommend taking time to visit Lokrum island.
A mere 15 minute boat ride from the Old Town, the island is home to peacocks, crystal clear coves and a Benedictine Monastery. Not to mention panoramic views of the city.
Spend a full day if you can or book a short kayaking tour around the island leaving from Pile Harbour in the city.
Fort Lovrijenac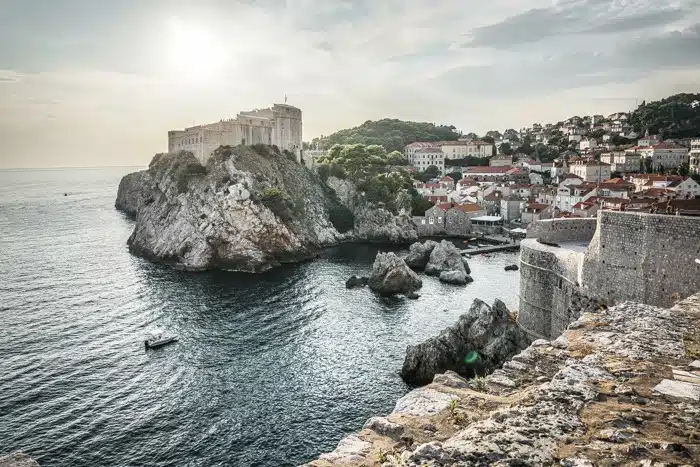 It's a steep pull to the top of Fort Lovrijenac, but it's worth the effort. The fort boast quintessential views of the Old Town – a cluster of red roofs leading out to the sea.
Cable Car to the top of Mt Srd
Can you believe that I ran out of time to hop on the car to the top of Mt Srd? Atrocious. Particularly as everyone I know who's been has loved it. Facepalm.

Buza Bar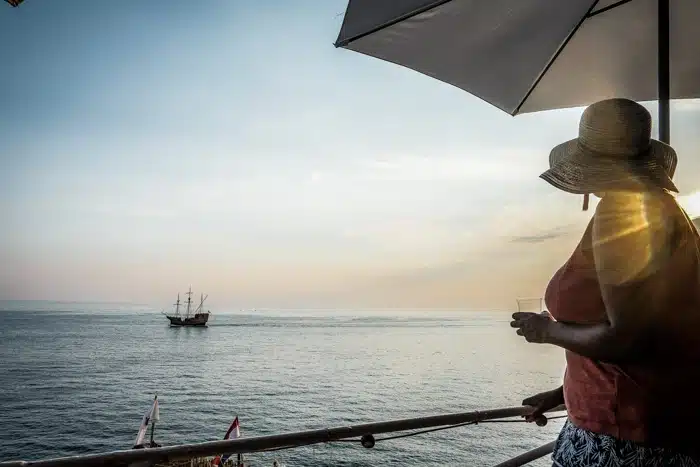 This bare bones bar (one of three Buza Bars on the cliffs of Dubrovnik), is one of my Dubrovnik faves. Get there a while before sunset to grab a table.
Check out my guide to visiting Buza Bar Dubrovnik for what to expect.

Where to Eat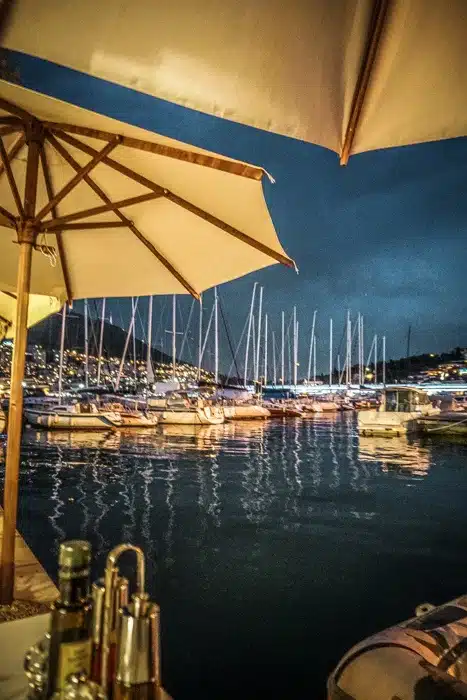 Splash out on a delicious meal with marina views at Restaurant Orsan (book ahead). Taj Mahal sits slap bang in the centre of the walled town and serves Bosnian cuisine at reasonable prices. Meanwhile quick and delicious food is the name of the game at Barba – very tasty.
Read Next: The Best Dubrovnik Day Trips
Croatia Itinerary Days 3 + 4: Korčula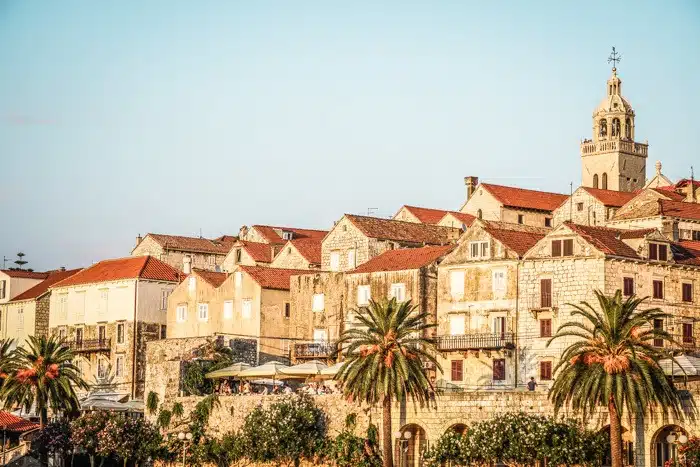 The next stop on our whirlwind around Croatia in 10 days is Korčula.
Korčula is a large island on the Dalmatian Coast – only a stone's throw away from the mainland – but well worth visiting. It's beautiful.
I wasn't really sure whether to include Korčula on my itinerary during my two weeks in Croatia last month, but boy was I glad that I did.
What's to love? The main town for one is a maze of winding streets with independent shops and stellar bars and restaurants.
Korčula has a thriving wine industry, sandy beaches and some of the clearest waters you will find in Croatia. In short, it's the perfect place to unwind after the hectic pace of Dubrovnik.

Practical Information for Korčula
Getting from Dubrovnik to Korčula
Ferries run to Korčula from Dubrovnik several times per day. Tickets cost around 140 kn. Jadrolinija is fractionally more comfortable than the other operators but there isn't much between them.
The ferry terminal is in Korčula Town.
Getting Around Korčula
There's a reasonably efficient bus network that serves the island. However, if you really want the true Croatian experience you should hop on a water taxi.
I loved using the water taxi to jet between different parts of the island. As if you need an excuse to gorge yourself on more sea views right?
If you're feeling adventurous, you can also hire a speedboat and jet around the island at your own leisure.
Suggested Places to Stay in Korčula
Base yourself in quaint Korčula Town. I'd heard it was nicknamed Little Dubrovnik thanks to its creamy stone buildings and terracotta roofs and when I clapped eyes on it, I couldn't help but agree.
Things to do in Korčula
You don't have much time in Korčula, so I'd recommend spending a day in the town itself and then catching a water taxi to Lumbarda for a spot of beach time and wine tasting.
Korčula Town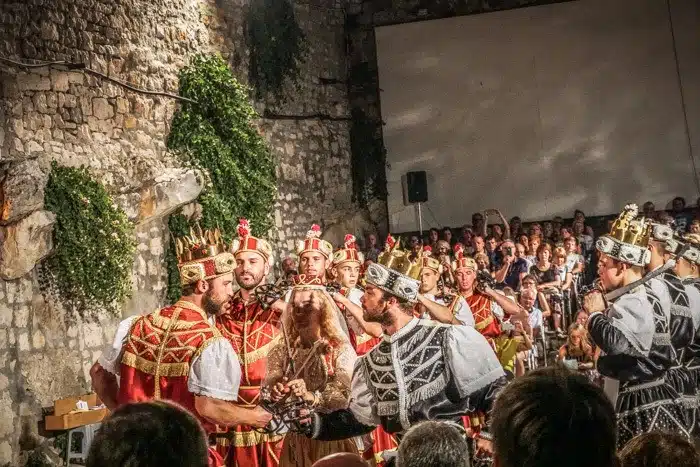 There's enough to keep you entertained in Korčula Town for a morning or afternoon – even more if you take things at a slow pace.
If you're in town on a Monday or a Thursday night, book to see the Moreska performance – an entertaining sword dance that's been performed in Korčula for centuries.
Climb to the top of the Cathedral for panoramic views of the island and the coast. Beware, it's a tight squeeze and not recommended if you have a thing with heights. There were a couple of moments where I had to steel my nerve, but it was totally worth it.
Eat in Konoba Eterina – the food is wonderful, as is the wine.
Lumbarda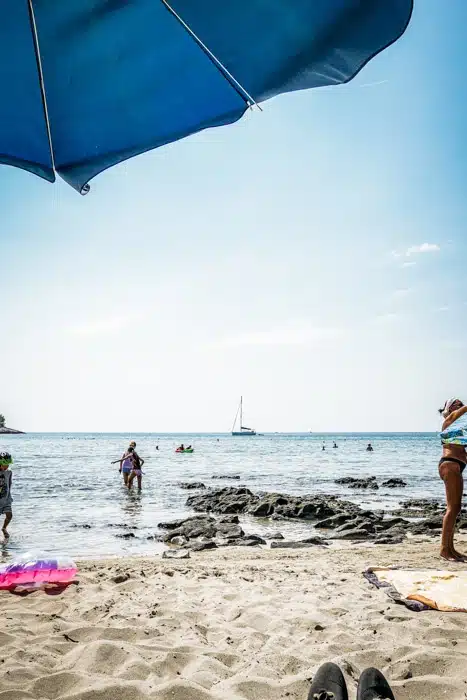 Take a day trip to the Lumbarda region.
Lumbarda has a lot going for it, not least a few of Croatia's rare sandy beaches, Vela Przina and Bilin Zal.
I prefer Vela Przina – get there early to nab a spot (and a sun lounger). There's a basic but delicious cafe restaurant on the beach too.
It's a short walk from the beach to another of Lumbarda's biggest draws – the vineyards.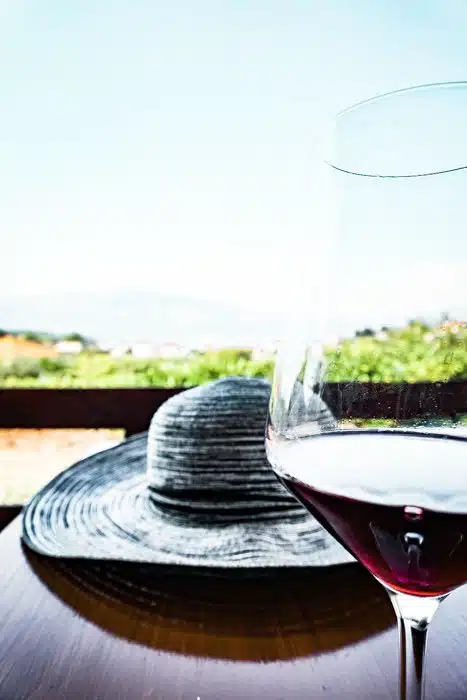 This is the only area in the world where the Grk grape thrives, don't miss the opportunity to try the unique wine made with it. Popić Winery is friendly, with a reasonably-priced tasting menu and very drinkable wines.

Croatia Itinerary Days 5 + 6: Hvar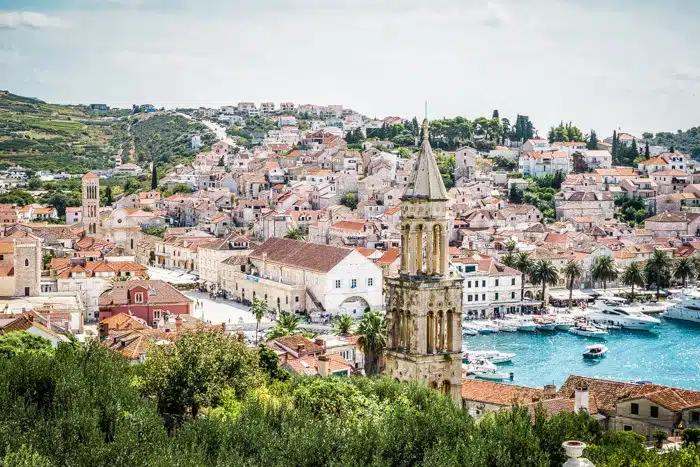 Hvar has a reputation as Croatia's party island. That news might fill you with glee or a sense of impending doom depending on what you're after. Either way, don't worry, Hvar has (to use a very hackneyed phrase) something for everyone.
Party people are well-catered to, with bars and clubs pumping all night and into the dawn – filled with the rich and glamorous who pop in on their rather dazzling superyachts.
Now, I wouldn't blame you if that sounded like your idea of hell. Guess what though, there's a tonne of stuff on Hvar to explore.
Start with the charming old town and then escape to Hvar's numerous vineyards, rocky but sun-drenched beaches (Hvar has the most hours of sunshine per year in the whole of Croatia).
If you have more time, you could also explore the quaint town of Stari Grad or set sail for the idyllic Pakleni Islands – an easy day trip from the island.
Practical Information for Hvar
Getting from Korčula to Hvar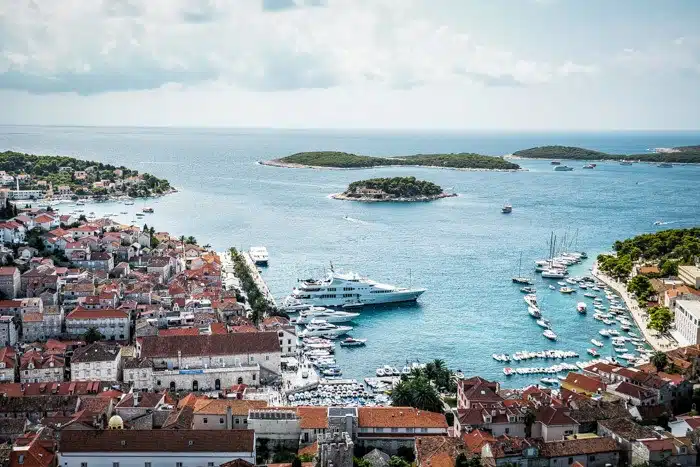 Frequent ferries jet travellers between Korčula and Hvar. Book ahead in high season as they do tend to sell out.
Hvar's ferry terminal is right in the centre of Hvar Town. The centre is easily walkable, but you might want to consider hopping in a taxi if you are staying up at the top of the town.
Getting Around Hvar
There are buses covering Hvar's four main regions but timetables change seasonally.You can check bus times and routes on Cazmatrans – the bus operator's website.
Taxis are readily available but, like the rest of Croatia, they are pretty expensive.
Where to Stay in Hvar
Things to do in Hvar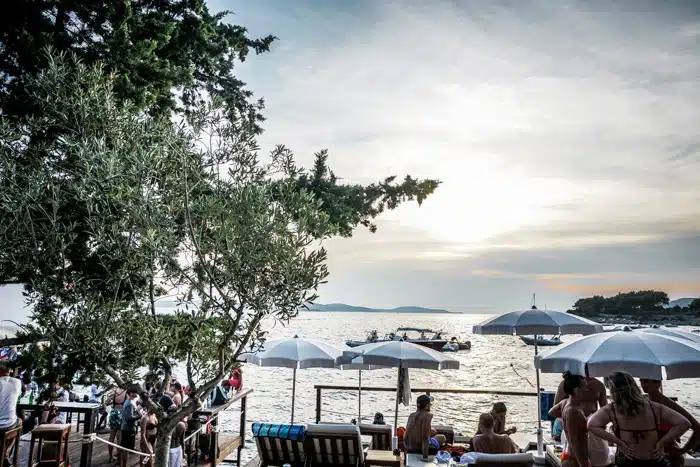 Party Hotspots in Hvar Town
I'll start by saying that I didn't really love the bars and clubs in Hvar.
Some, like Hula Hula were pretty cool, with great views and OK music. Others like Splash were dreadful (I don't know who thinks the combination of overpriced drinks and terrible service was a winning one: they might want to rethink that one).
Overall, I thought that the nighttime scene came across as a bit hollow and it definitely was not my cup of tea.
But if you're heading to Hvar to party, Hula Hula, Carpe Diem Hvar, Kipa, Veneranda and Red Baron are good places to start.
Explore Hvar Town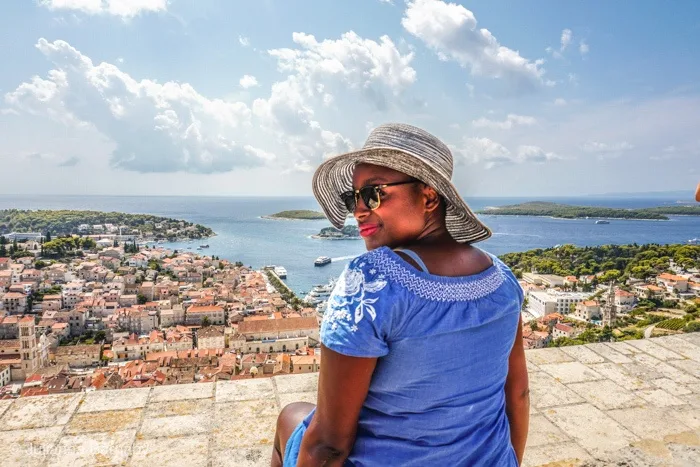 Away from the party spots, Hvar is a lovable town – with a smattering of medieval buildings, a compact old town and plenty of places to lay down your towel and soak up some sun.
I huffed and puffed my way up to Hvar Fortress (Fortica) early in the morning. I'd recommend that you do the same unless you like being sweaty mcsweaty.
The fortress is a cool spot that's played an important role in the town's history throughout the year. It's also the best place to catch gorgeous views of Hvar Town from above.
The dining scene in Hvar is poppin'. What's more, it's not as expensive as you'd think either. Lungo Mare was my favourite spot – dishing up stellar seafood in a non-touristy part of town, the plates are big and the prices are low.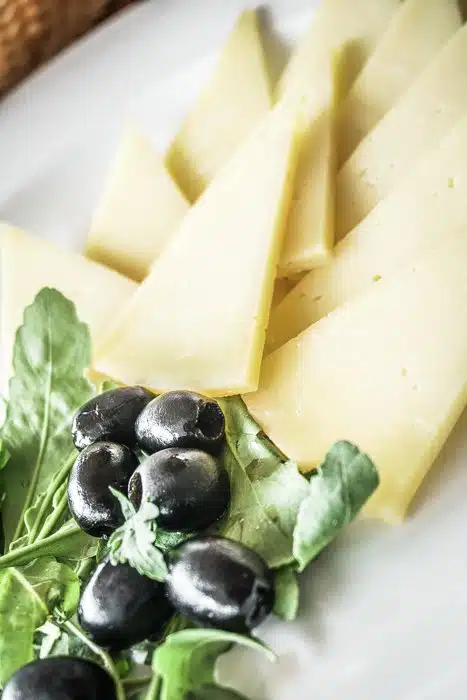 Much more cosmopolitan, teeny tiny Fig Cafe Bar serves an innovative international menu. Get there early – it fills up quickly at dinner.

Hop on a Taxi Boat to One of the Island's Secret Beaches or the Pakleni Islands
Escaping the crowds in Hvar is a simple matter of hopping on a taxi boat and setting off onto the high seas (well, not quite). Hvar's dotted with tiny coves and beaches where you can flop, drop and snooze in the sun.
Uber-pretty Robinson Bay might only be fifteen minutes from the town but it feels like a million miles away.
Want to try something a little different? Hop onto this kayaking tour to the idyllic Pakleni Islands, which stand temptingly close to Hvar town.

Croatia Itinerary Days 7 + 8: Split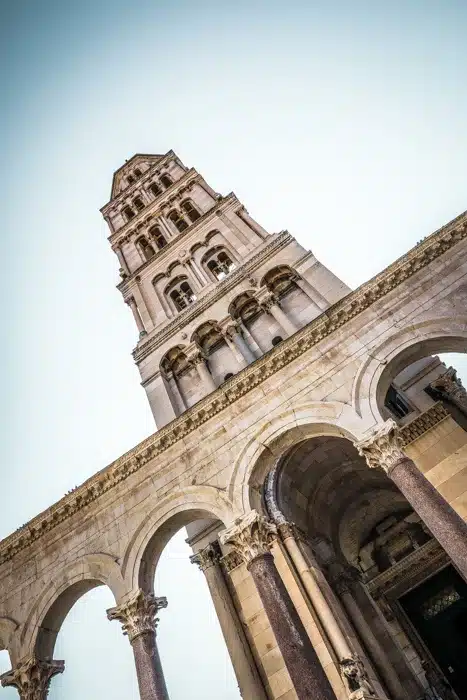 With darling Dubrovnik hogging so much of the attention, it can sometimes feel like Split gets a little left out of the limelight. Until recently that is.
People are waking up to Split's numerous charms. From the UNESCO-Listed Diocletian's Palace that's woven into the fabric of the Old Town, to the cool bars and restaurants that have mushroomed all over town, there's a lot to appeal.
All that before you even get to the surrounds. As well as being a gorgeous destination in itself, Split is also the jumping off point for exploring more of Croatia's natural wonders such as the Blue Lagoon and Blue Cave.
Read Next: The Best Things to do in Split
Practical Information for Split
Getting from Hvar to Split
Another day, another ferry… there are tonnes of catamarans that run between Hvar Town and Split – even so, you should definitely buy your ticket in advance during high season. There are fewer ferries in low season, so check timings.
The catamaran from Hvar Town to Split takes just over an hour.
Getting Around Split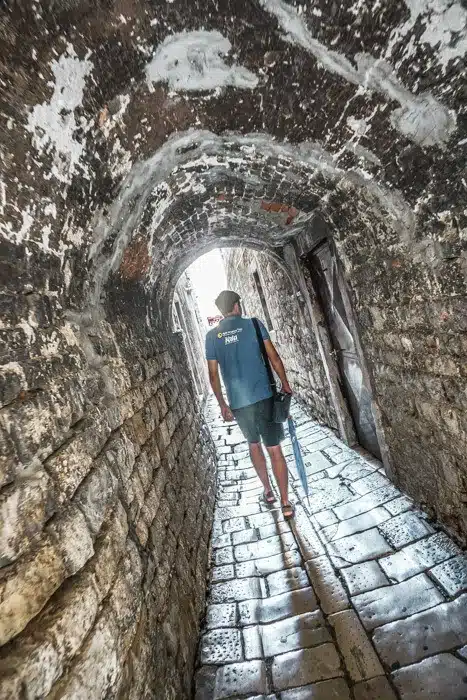 The centre of Split is very small and walkable. The centre of town is pedestrianised, so walking is pretty much your only option anyway!
Most sights are clustered around the center – it's unlikely that you're going to need to take a taxi or public transport at all.

Where to Stay in Split
Read Next: The Best Areas + Hotels for Your Stay in Split
Things to do in Split
Diocletian's Palace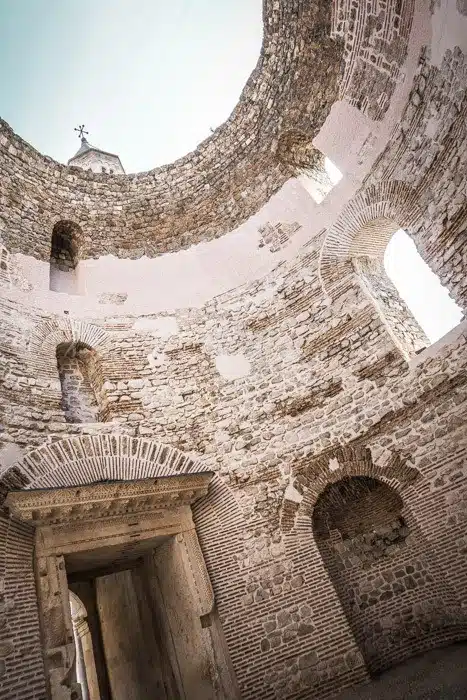 It would be impossible to spend 10 days in Croatia and not see one of its biggest historical marvels, Diocletian's Palace. Dazzling and spectacular – it's actually near impossible to avoid. The palace forms the backbone of of Split's Old Town.
Built as a retirement home for the Roman Emperor Diocletian (who actually hailed from Salona down the road), the palace is a living testament to Croatia's importance during the Roman Empire.
This tour of Diocletian's Palace and Split's Old Town may well be one of the best that I've ever been on.
My guide was a walking, talking, wise-cracking fact machine who breezed through the fascinating history of the city – maximum information, maximum entertainment. I couldn't recommend it more.
Insider tip: Book onto the 9am tour – I ended up having a private tour when I did as everyone else was still snoozing it up in bed. The early bird catches the worm and feels supremely smug about it too. Check times and availability.
Walk Up Marjan Hill for Cool Views
Just outside of the city centre, Marjan Hill is Split's vast woodland playground. It's a fifteen minute walk to the viewpoint where you can nab a widespread panorama of the city. Have more time? Go for a hike or head to one of the beaches on the Marjan peninsula.
Take a Stroll Along the Riva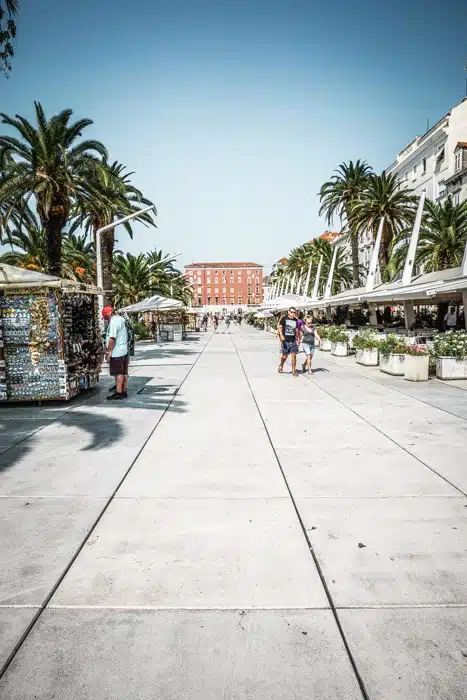 A long promenade that stretches along one half of the city's seafront, the Riva is the perfect place to order a glass of wine or a coffee and watch as the world passes by.
Hunt out Game of Thrones Filming Locations
What? More Game of Thrones? Yes, yes, yes. If you're not a fan, feel free to walk on by this section, if you are, sit up and pay attention.
Split was also used as a filming location for Game of Thrones – this time as the setting for Mereen. There are fewer locations to see in the centre of town, but half the fun is romping throuhg the city's streets working out what looks familiar.
Hint: you'll find a few spots in the basement of Diocletian's Palace.
Eating + Drinking Your Way Around Split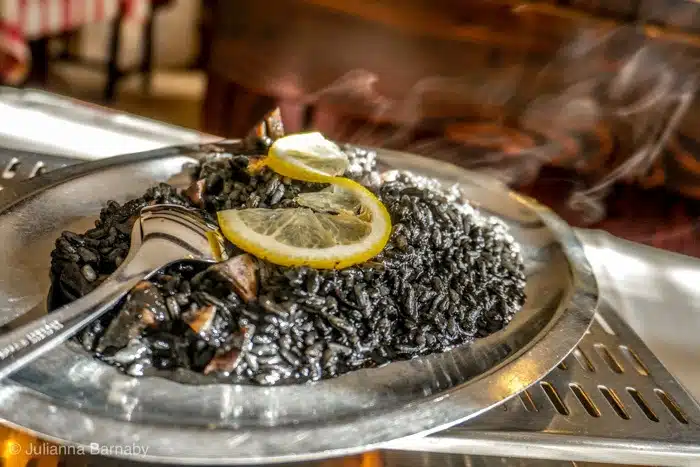 There are seemingly endless restaurants and bars to choose from in Split.
Head to Zinfandel Food & Wine bar for a selection of Croatian wines accompanied by live music in the evenings.
Traditional Croatian eatery Konoba Varos has been serving up hearty, well-priced Croatian specialties for decades. Grab a slice of the action – my cuttlefish risotto was absolutely divine.
Uje Oil Bar might be a bit pricey during the evenings (although it's totally worth it). They run an excellent value brunch deal between 10am and 1pm. For 120kn you get a selection of Croatian wines and cheeses, pasta and a glass of wine. Treat yo'self.
Croatia Itinerary Days 9 + 10: Zadar or Zagreb
Look guys, you have a choice to make here. You don't have enough time to visit both Zagreb and Zadar, so you will need to pick which one you like the look of most.
Travel-wise it's easy enough to get to both Zadar and Zagreb from Split. Zadar is closer, but there are more international flights from Zagreb so it might be easier for you to head home from there.
Zadar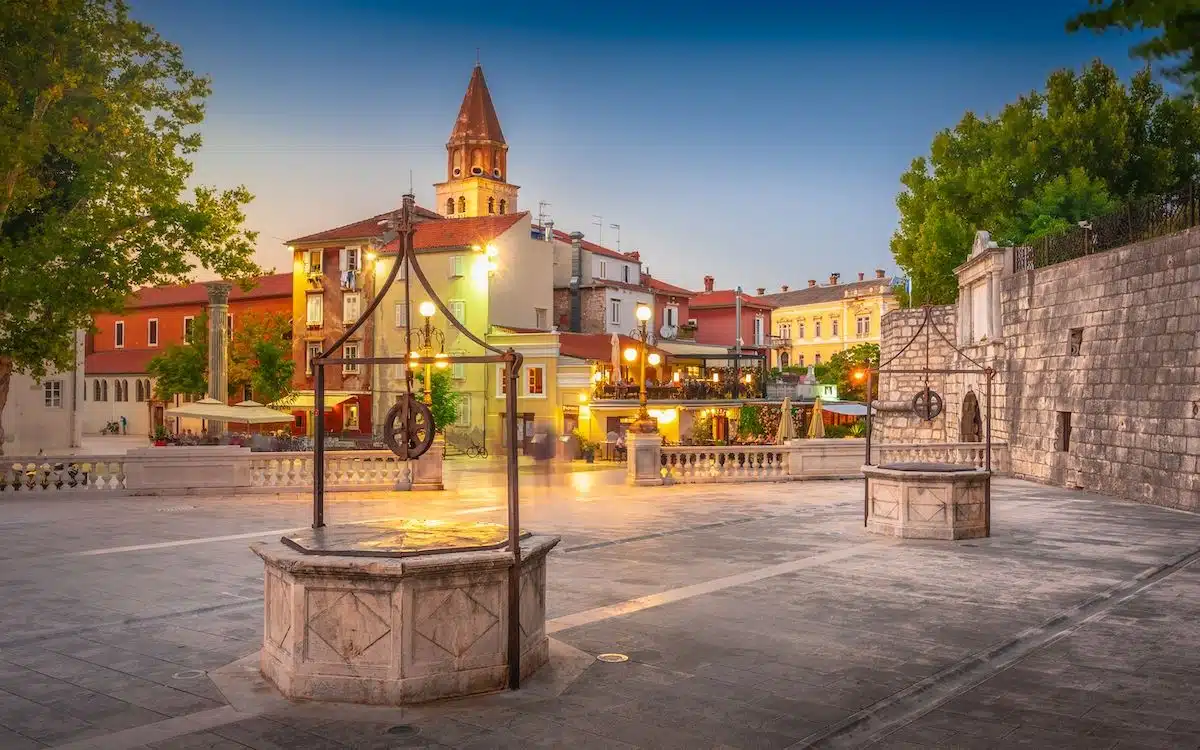 Zadar might be a city on the Adriatic coast, but it's got a whole different vibe to Split and Dubrovnik further south in the country.
It was heavily bombed during WWII, so the architecture is a somewhat quirky mix of medieval buildings, communist-era brutalism and contemporary chic.
Practical Information for Zadar
Getting from Split to Zadar
The easiest way to get from Split to Zadar is by car – it's less than a 90 minutes drive. Alternatively, you can take a bus from Split Central Bus Station.
Getting Around Zadar
The only form of public transport in Zadar is by bus, however it's a very walkable place so you'll only really need to use it if you're travelling from one side of Zadar to the other.
Where to Stay in Zadar
Things to do in Zadar
Krka National Park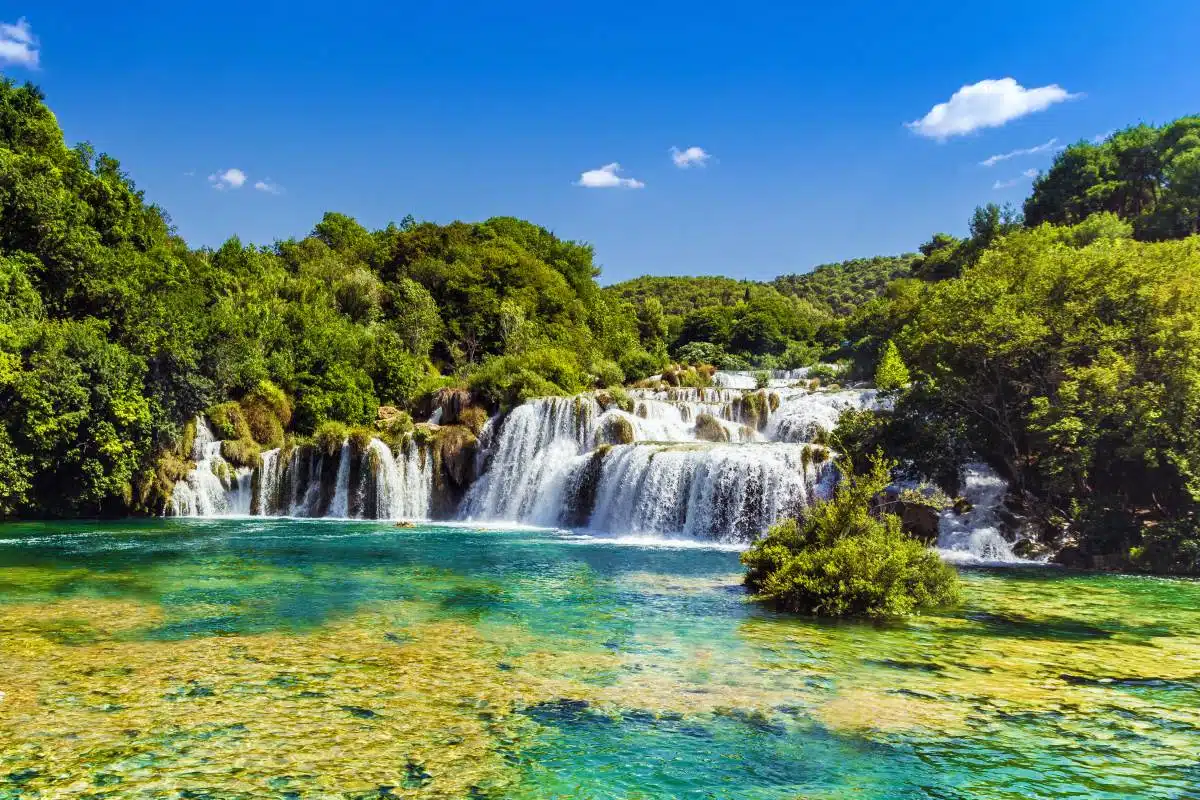 A couple of hours away from Zadar, Krka National Park is a haven of waterfalls, lakes and a hiker's paradise. Tours run from Zadar, or you can get the bus and visit independently.
You could head to Krka instead of Plitvice (unlike Plitvice, you can swim in Krka's lakes), or do both if you have the time.
Hunt out Historical Architecture
Zadar's modest cathedral is outdone by the immediately recognisable St Donat's Church round the corner. Romans, the Luxembourgish, Venetians, Austrians – it seems like everyone's ruled Zadar at one point or another – they've all left their mark.
The Sea Organ and the Greeting to the Sun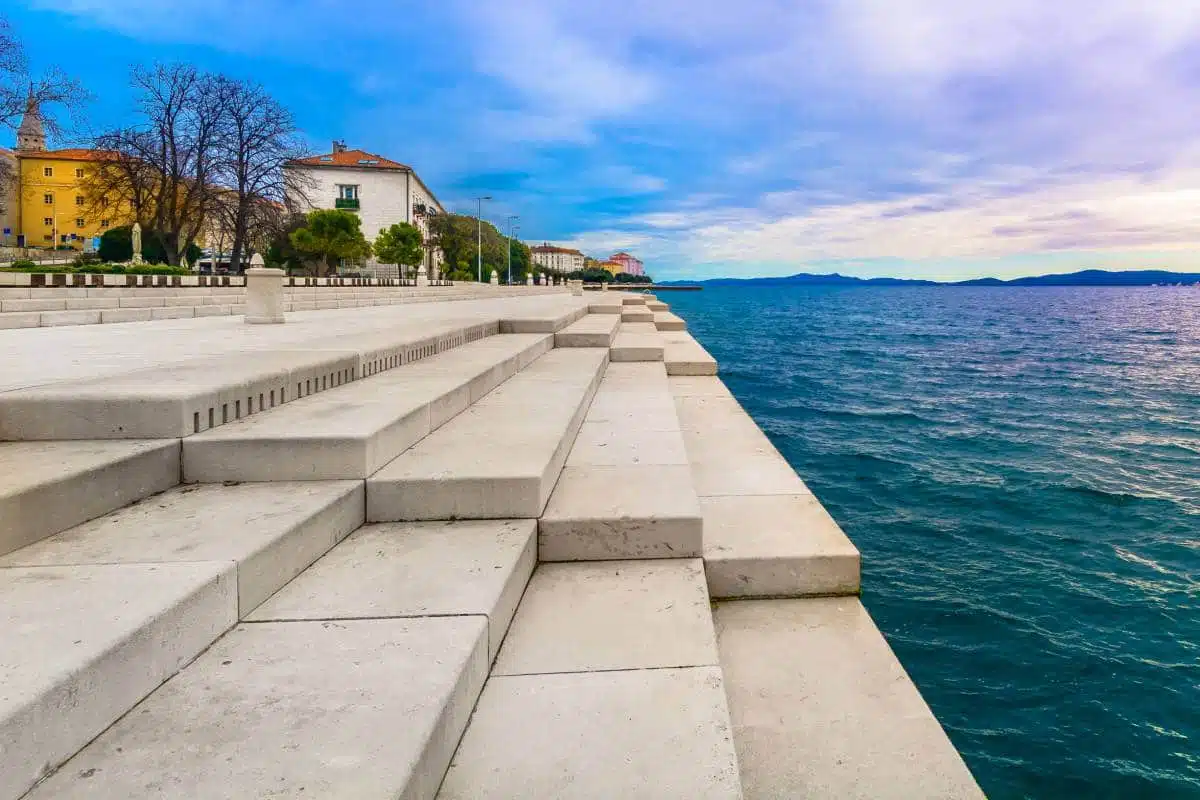 Zadar-educated artist Nikola Bašić created two of Zadar's most iconic attractions.
The Sea Organ uses the natural movements of the waves to play its eerily beautiful tunes, while the Greeting to the Sun is a solar-powered circular representation of the solar system that lights up throughout the night.
Sound interesting? It is.
Lounge in Zadar's Ultra-Cool Bars
Whether you're hanging out at uber-chic open air lounge The Garden or knocking them back in the numerous little boltholes in Stomorica, Zadar's nightlife is legendary.
Other top spots include Deja Brew (the clues in the name), or The Factory and Teatro for those evenings when you just want to let your hair down and party.
Zagreb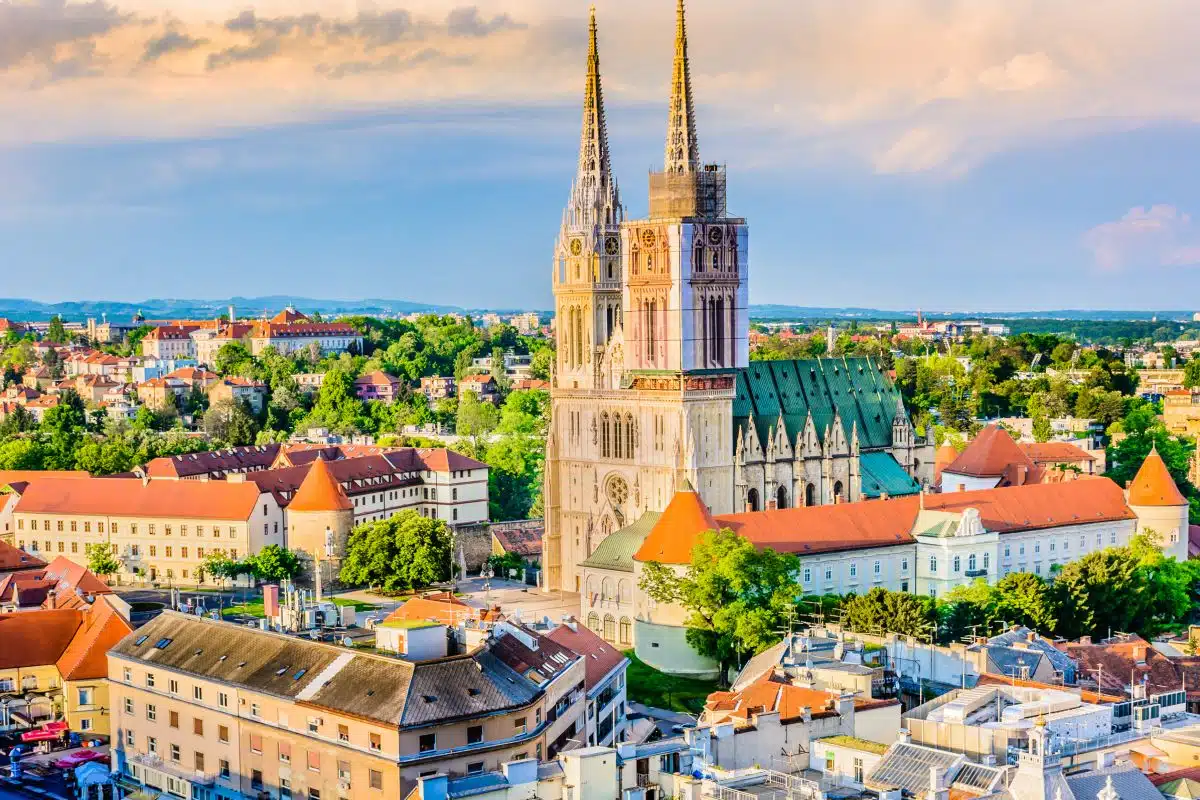 Zagreb is the country's capital. Far inland, it stands as a stark contrast to the Dalmatian islands and cities we've explored so far but it has a cosmopolitan charm of its own.
Practical Information for Zagreb
Getting from Split to Zagreb
You've got plenty of options: plane, bus, train, car. If you're looking to save some cash, getting a bus is the cheapest option and takes around 5 hours. If you want to get there ASAP, flights are still relatively cheap and take less than an hour.
Getting Around Zagreb
Trams and buses are the main ways of getting around Zagreb – they're really cheap and efficient. That said, Zagreb is a very walkable city.
Where to Stay in Zagreb
Things to do in Zagreb
Ban Jelačić Square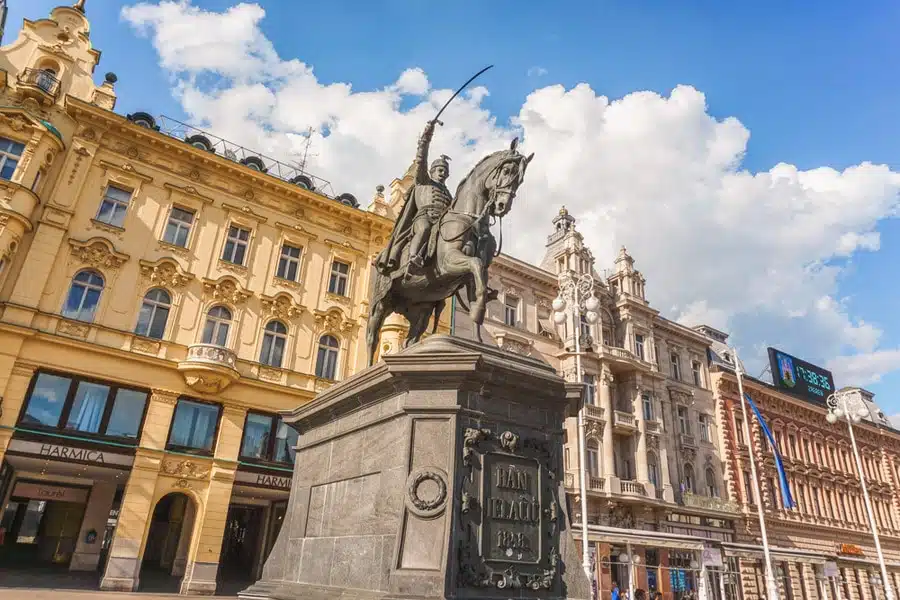 Now, if you want an in-depth guide to spending a day in Zagreb – start by reading my guide to 24 hours in the city – but you're going to want to start by heading to Ban Jelačić, the main square of the city.
The statue of Ban (Governor) Jelačić marks the square, with the Mandušsevac Fountain on the opposite side – this fountain that used to provide water to residents until the 19th century. Throw a coin in for good luck and get ready for a brilliant day in Zagreb.
Dolac Market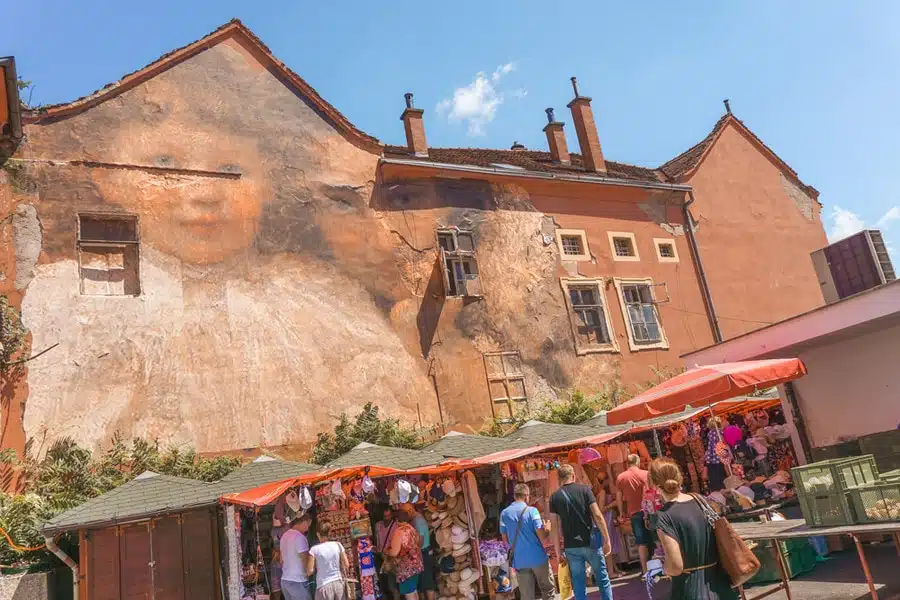 Dolac Market is the bustling heart of the city, where locals and tourists alike can pick up fresh fruits, vegetables, and ingredients.
I've raved about the nearby Bistro Amphora before, but it really is the perfect place to grab coffee and people-watch after you've explored the market.
Cannon Firing at Lotrsčak Tower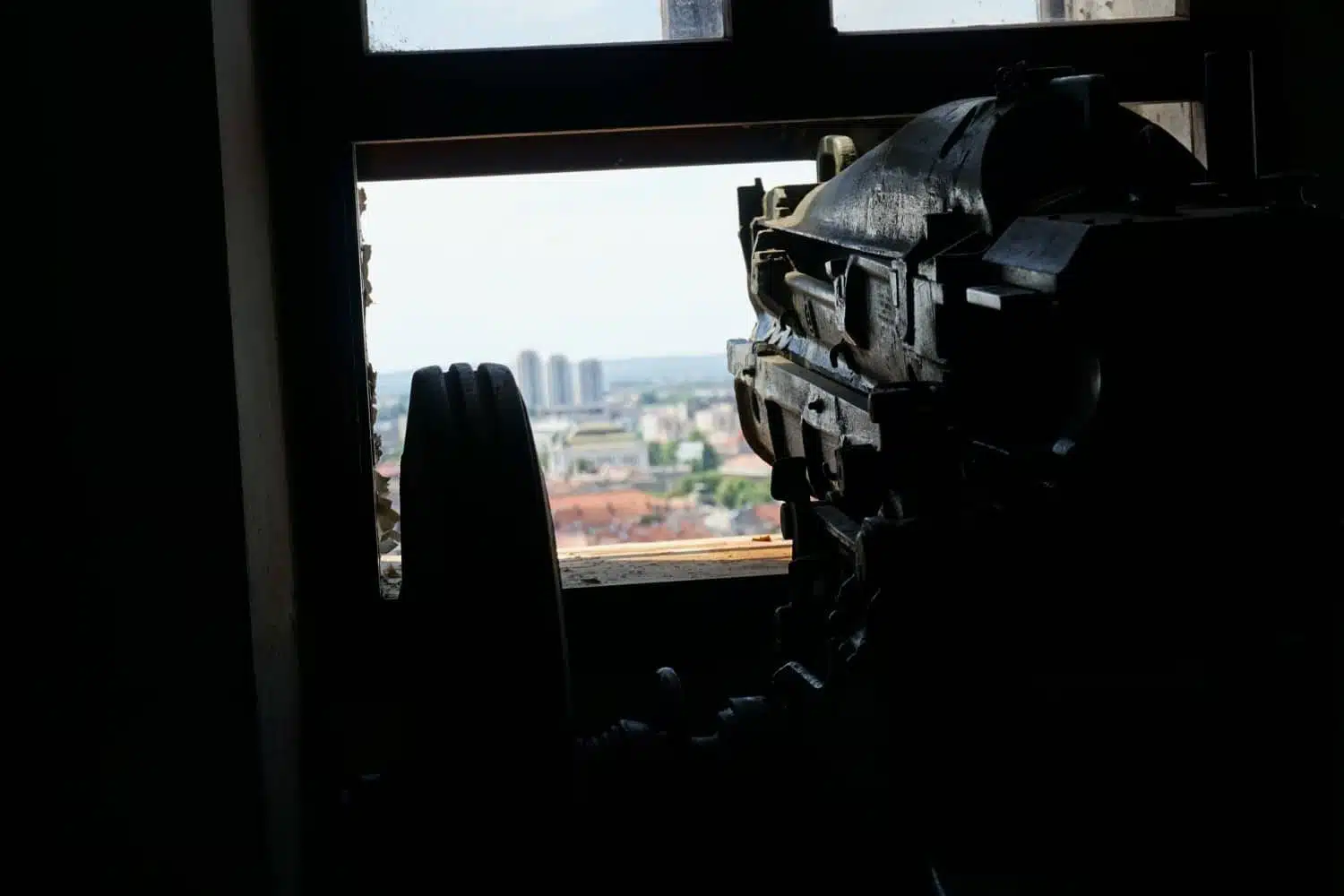 Lotrsčak Tower was originally built in the 13th century as a defence tower to guard the city. Time your visit to Lotrsčak Tower for around midday, as one of the best things to do in Zagreb is to listen out for the firing of the cannon every single day.
Museum of Broken Relationships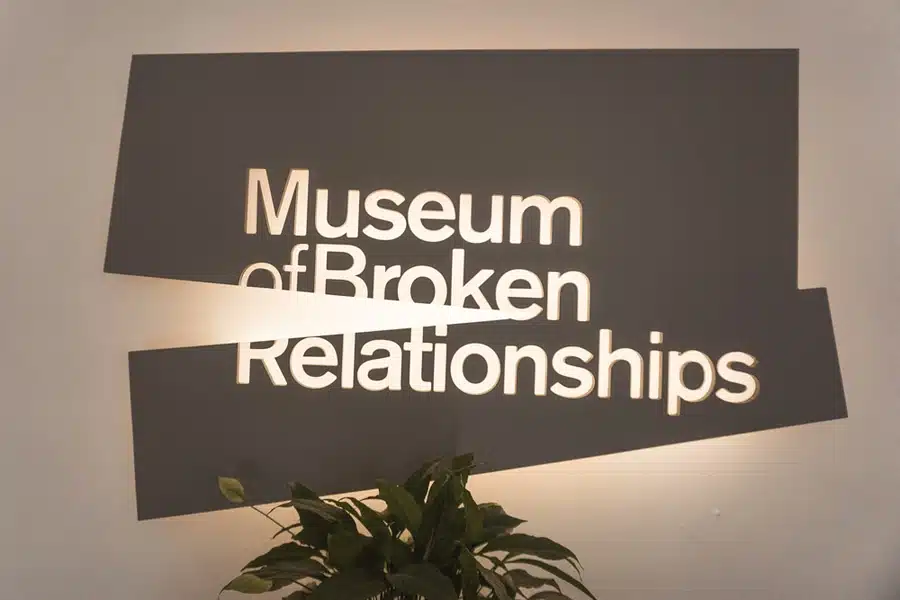 Okay, now you've appreciated some of Zagreb's history, it's time for a dose of weirdness at the Museum of Broken Relationships. This quirky museum is filled with donated items left behind after a relationship break-up (of any kind).
Expect everything from tear-jerking letters, friendship bracelets, and even an axe. Have a nose around and read the accompanying notes as to why something has been donated. It's heartbreaking and hilarious all in one.
Croatian Museum of Naïve Art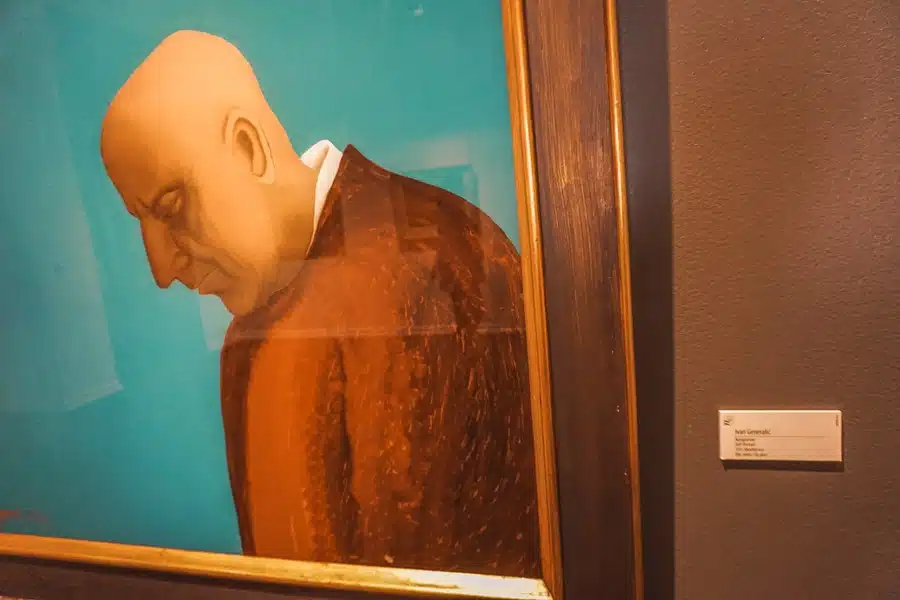 Now onto a slightly more high-brow affair: The Croatian Museum of Naïve Art. It's dedicated to naive artists – untrained yet revolutionary artists in the 20th century.
It's a fascinating but tiny museum situated just a short distance from the Museum of Broken Relationships. The display changes often and features works by (mainly) Croatian Naïve masters, including Rabuzin and Generalić.
Grič Tunnels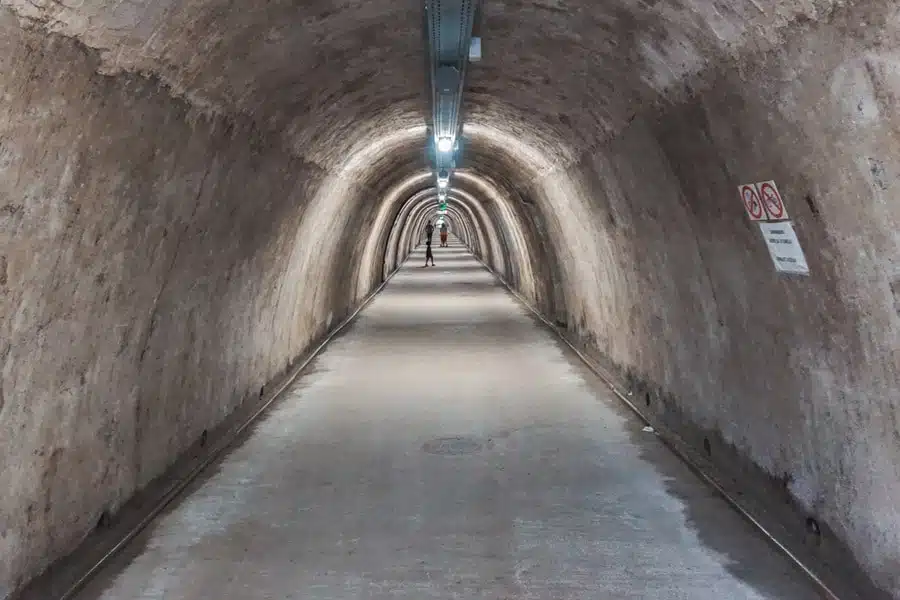 Next up: the curious Grič Tunnels.
These tunnels were built in the 20th century under the old Grič settlement that now makes up part of Zagreb's Upper Town. And, although they were closed for decades, they are now open for the public to walk through.
Don't worry if the thought of wandering through a dark tunnel makes your palms sweaty – take the passage from Radičeva, follow the second tunnel branching off to the left. Here you'll find the Art Park and lots of street art to admire.
Dinner and Wine at Lari & Penati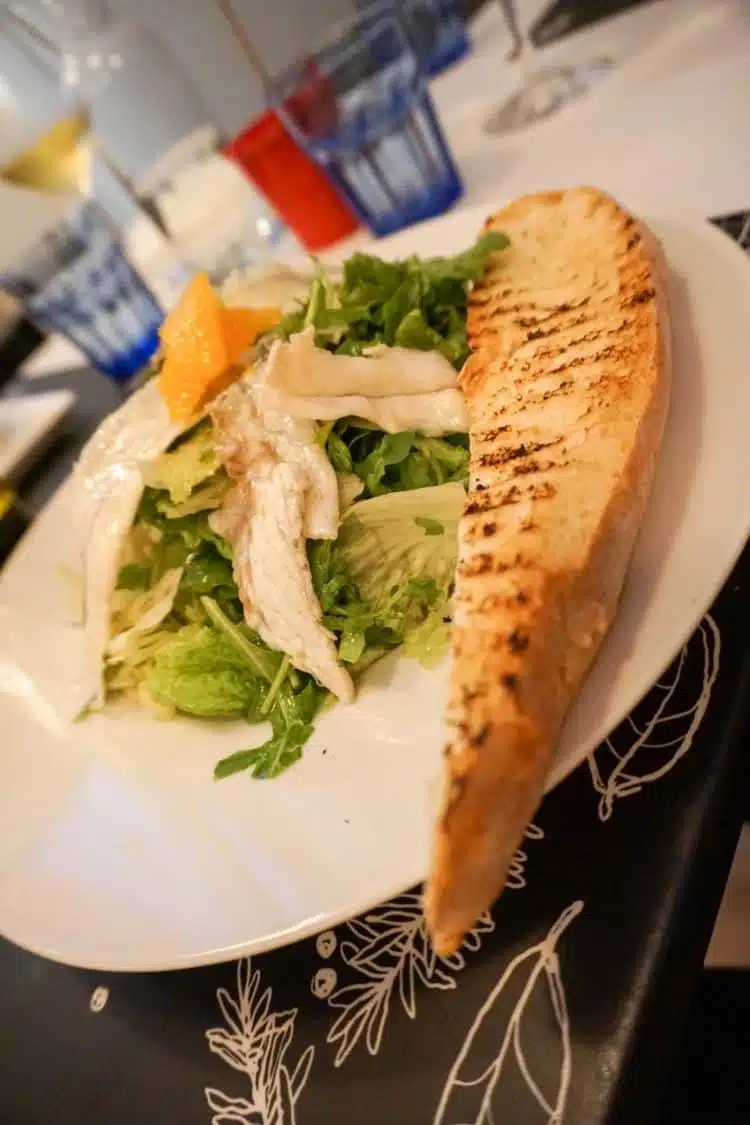 Round off your Croatia 10 day itinerary at Lari & Penati – it is the best wine bar in Zagreb and I will not argue on that. Yes, it's very small and can be difficult to snag a table, but it's worth every ounce of effort for the delights on offer.
Dishes change daily and feature the likes of salads and fresh seafood – I even spotted BBQ ribs on the menu when I visited. The food is great, but it's the wine you're really there for.
A glass of wine will set you back just £3-£4, and they've got bottles and bottles full of the good stuff from around the world.
Recommended Day Trip: Plitvice Lakes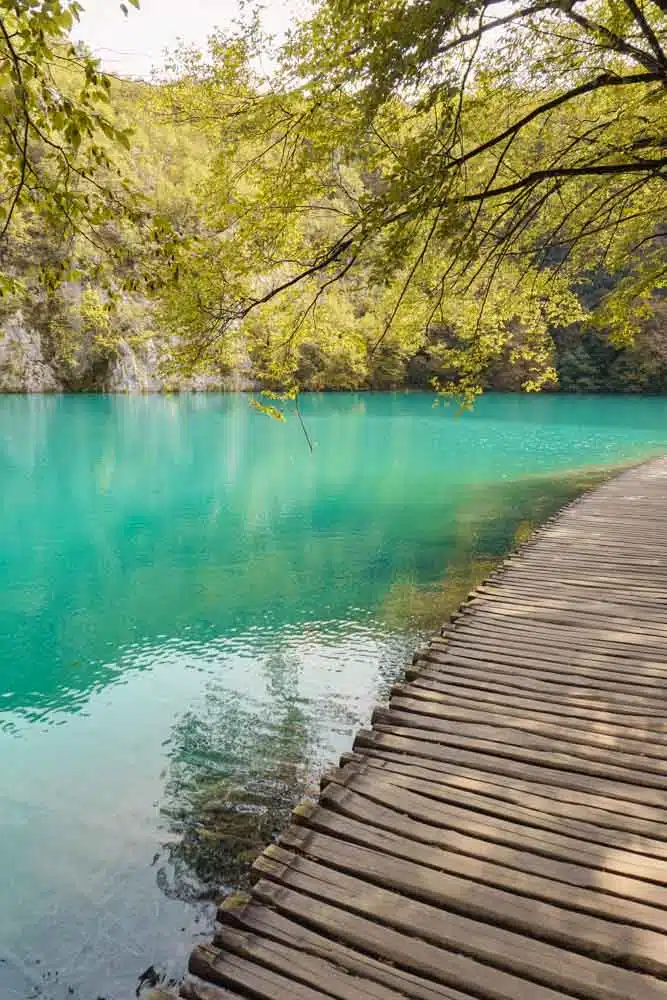 Both Zadar and Zagreb are within a relatively easy distance from Croatia's best-known natural attraction: Plitvice Lakes.
Shimmering emerald green amidst a series of waterfalls and forests that feel like they have been plucked straight out of the lost world, Plitvice is magical. The hordes of tourists that descend on it in the summer season, less so.
Read Next: The Insanely Practical Guide to Planning Your Visit to Plitvice Lakes
Do yourself a favour, avoid the tours – Plitvice's walkways can get crowded enough and you're not going to enjoy it as much if you are trooping around in a group of 30 people.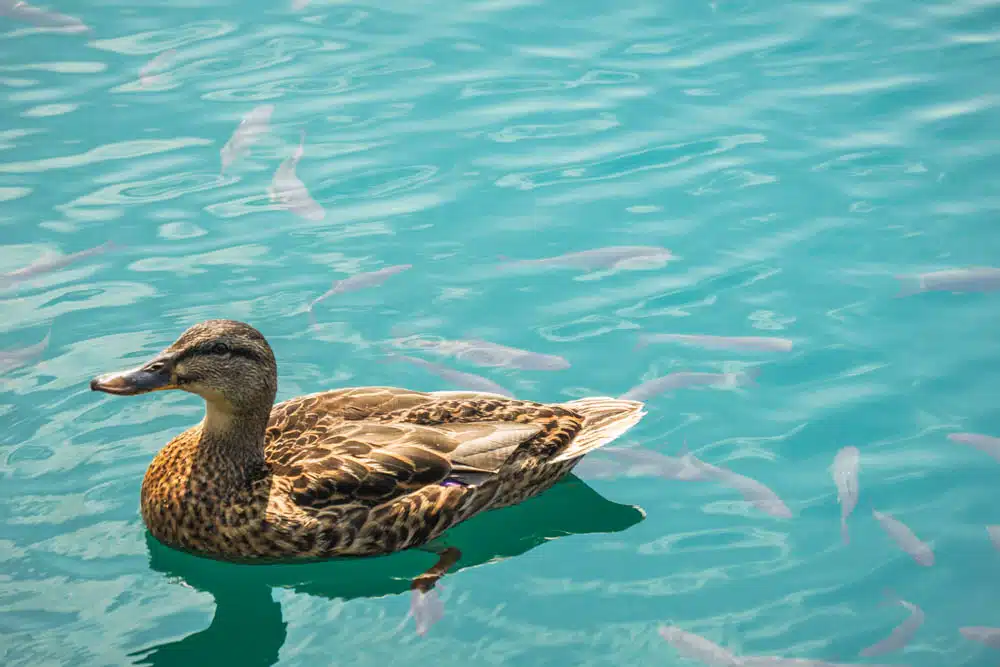 Buses to the park run frequently from Zadar and Zagreb – get there early and stay late so that you can explore in the morning and evening when it's quieter.
So there we are. Your 10 days in Croatia are over. I hope that you have an absolutely fabulous time on your trip. I'm sure you will!
Love this? Save and share on Pinterest.