Planning three days in Dubrovnik and not sure where to start? Don't miss this step-by-step itinerary – packed with handy tips and suggestions to help you plan your trip.
While locals call it the Pearl of the Adriatic, outsiders might only know Dubrovnik for its major role in Game of Thrones.
With marbled streets encircling the old town, breathtaking views of the Adriatic Sea, and not to mention the sheer number of fantastic activities available, you'll be glad you decided to take a trip to this charming city.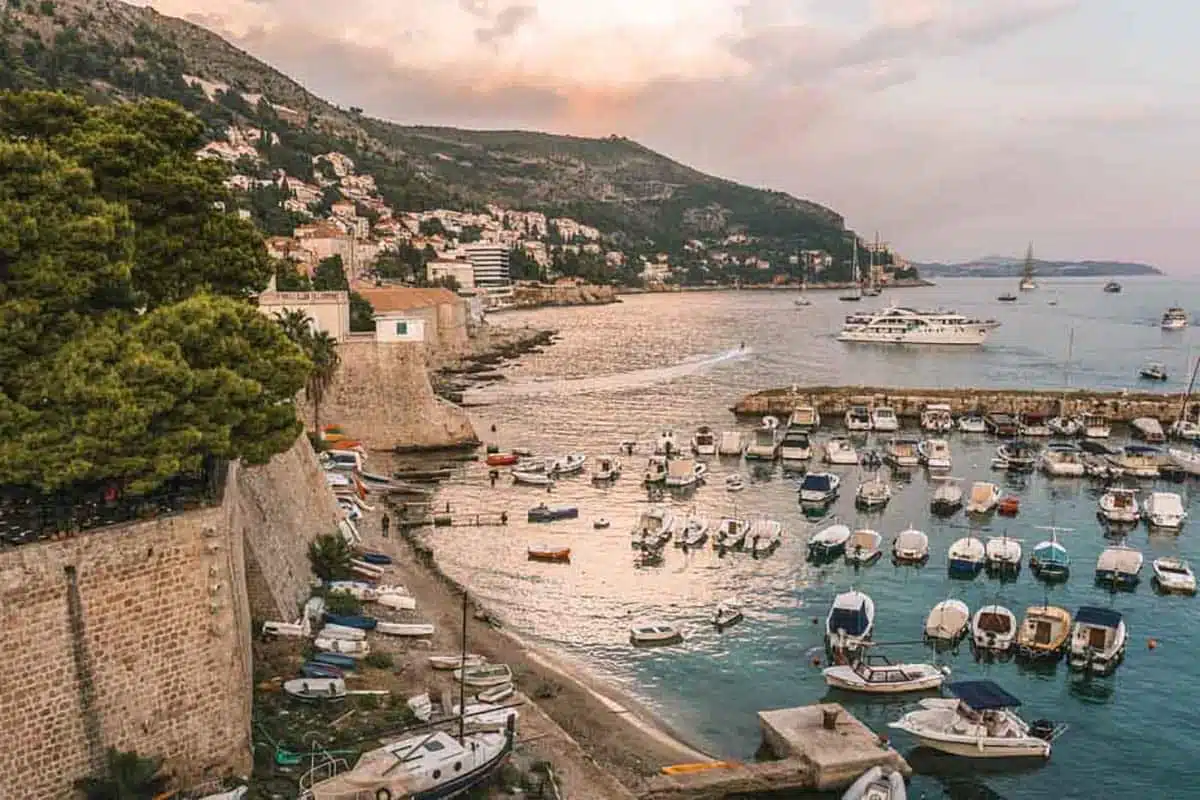 Over one million tourists travel to the popular Croatian destination every year, so timing your trip just right is absolutely crucial. I think the best time to visit Dubrovnik is in the early Autumn between September and October to avoid the massive tourist crowds, while still enjoying lots of things to do and warm weather.
Ready to get started? Let's go!
Top Tips for 3 Days in Dubrovnik
Looking for hotels for your 3 days in Dubrovnik? Whether you want to splurge at Hotel Dubrovnik Palace or are just looking for somewhere to rest your head (may I suggest Villa Ankora?), I've written a guide to my favourite places to stay in Dubrovnik here.
Tours are a great way to see the best bits of a city in a relatively short amount of time. This Old Town walking tour is a must.
Dubrovnik airport is located just along the coast from Dubrovnik – around 20 minutes by car. There's a bus shuttle service that drops you off right in the centre of Old Town, or you can book a taxi or rent a car.
Three Days in Dubrovnik Itinerary
Dubrovnik Itinerary: Day One
So you've just arrived in Dubrovnik – my top tip is to get moving as soon as you arrive. After all, there's plenty for you to explore, and it's best to take advantage of every second.
The Old Town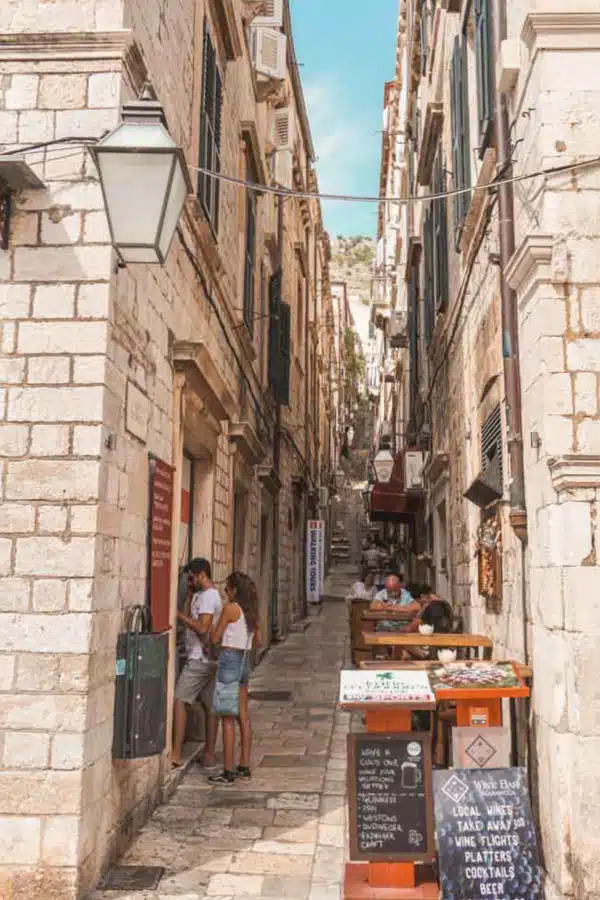 Like many other tourists visiting Dubrovnik, you've probably heard plenty about the Old Town. And for good reason – it's one of the most popular destinations in the city for walking around. Old Town is a pedestrian zone where the cobbled streets get jam-packed, even in the middle of the week.
I recommend trying to arrive as early as possible so you can spend more time enjoying the sights as opposed to fighting for space. Oh, and wear sensible shoes – those cobbles are a killer and will catch your ankles when you least expect it!
Be sure to enter at the Pile Gate – the best entrance, in my opinion – as it makes it easy to reach most of the top sites and attractions in the area. The central street is Stradun, where you'll find a lot of shops and restaurants.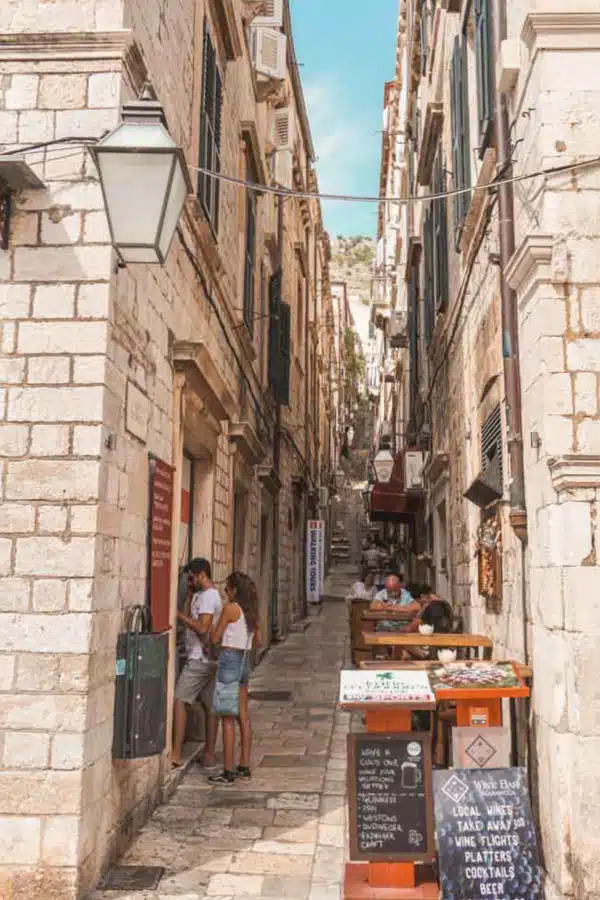 You can easily spend all day hanging out in the Old Town, so take your time and enjoy the beautiful labyrinth.
If you're feeling peckish, drop by the Old Town Market to pick up a few snacks for lunch, or head down to the Old Port to find some great restaurant options for dinner.
I particularly love Portun and Lucin Kantun – you'll struggle to find anything that beats fresh seafood during your 3 days in Dubrovnik.
Take a Guided Tour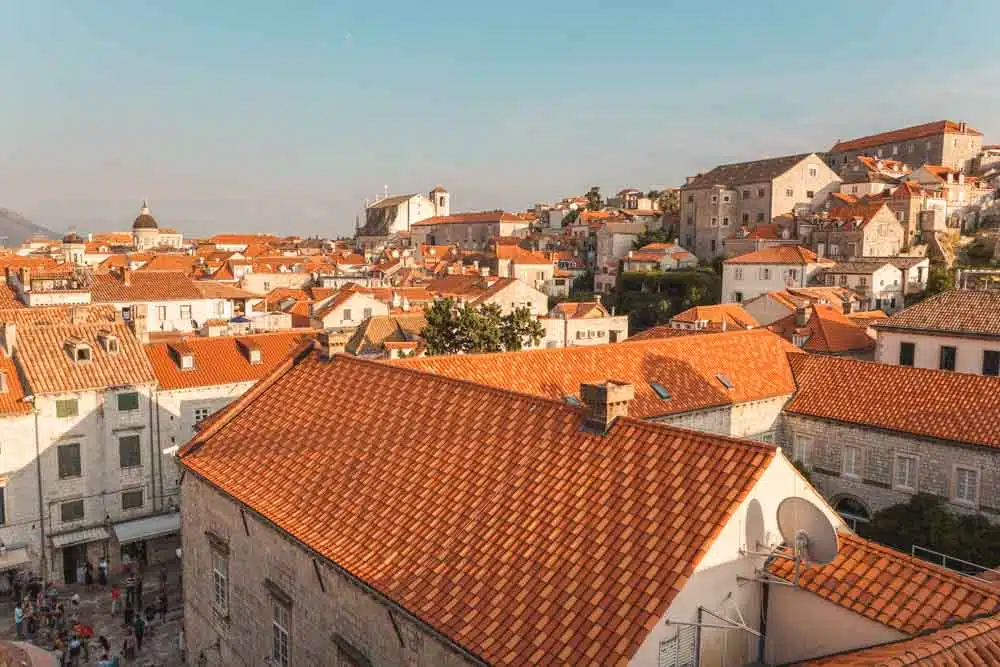 I highly recommend taking a guided tour in the Old Town to help you learn more about the many historical landmarks – some of them can be easy to miss so having a wealth of knowledge at your side is great.
There are even unique tours like this Game of Thrones walking tour, where you'll get the inside scoop on filming locations and be able to pretend you've plonked yourself straight into Westeros. I've also written a handy guide to GOT locations in Dubrovnik.
Book a guided walking tour of Dubrovnik here
Visit a Bar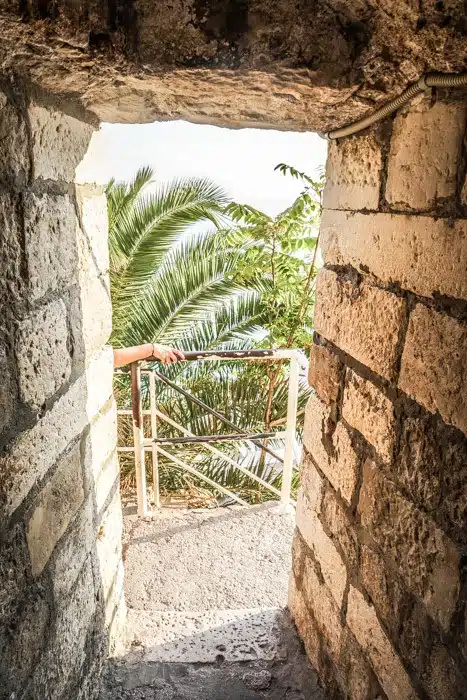 If you're impressed by the daytime action in Dubrovnik, you'll really love the nightlife.
While the summer months can be a little bit rowdy (great, if that's the vibe you're after), outside of peak tourist season is my favourite time to spend an evening at a Croatian bar.
One of the most famous places to grab a drink and enjoy magnificent views is at the Buza Bar. It's a favourite amongst both locals and tourists, so be sure to arrive early to get a table.
Tip for your first day: Beat the crowds. Whether you're exploring the Old Town or sipping a cocktail at Buza Bar, these are some of the best-known destinations in Dubrovnik.
Dubrovnik Itinerary: Day Two
The first of three days in Dubrovnik gave you the chance to experience the city from ground level. For your second day, get ready to take your trip up a notch by seeing the city from a new perspective.
Walk the Wall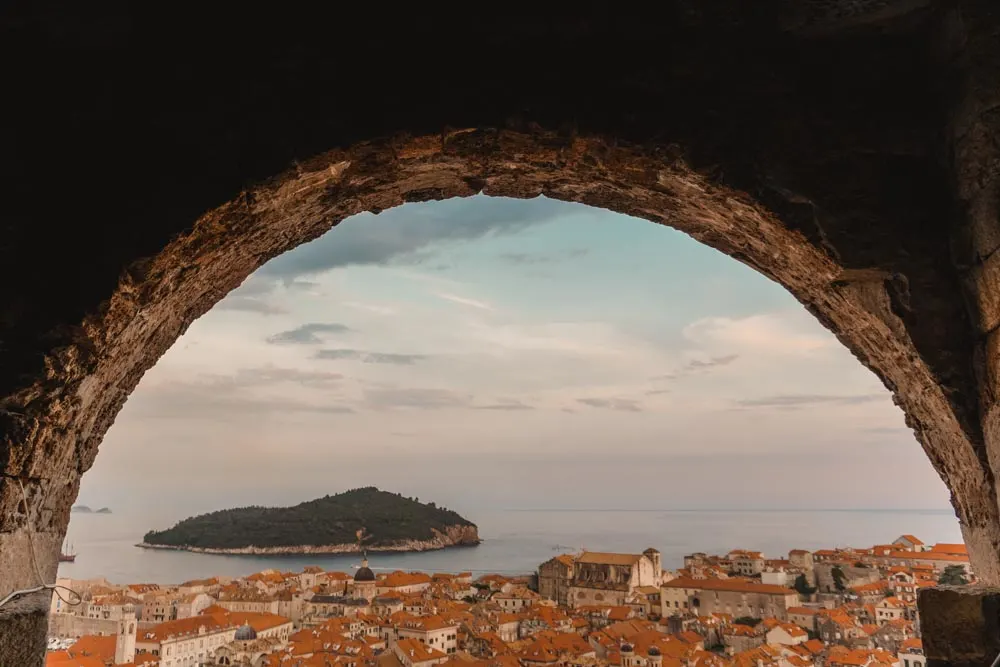 Be sure to wake up early and get to the wall as soon as it opens. Walk the Wall is one of the most famous attractions in Dubrovnik – it takes you up on the wall surrounding the Old Town.
Walk the Wall is another tourist hotspot, so the earlier you arrive, the better chance you'll have at snapping the perfect photos of the red-roofed town – I love this tour which also combines a trip to Lokrum island.
Wear your best walking shoes – it's an extensive walk that can go on for well over an hour, especially if you're taking pictures every few minutes. But don't worry, there are places to head down into the Old Town for a break.
Dubrovnik Cathedral
Some of the attractions you should add to your plans for the day are the St. John Fortress, located along the wall, and the Dubrovnik Cathedral, located in the Old Town. Both attractions give you a glimpse at some of the most famous historical landmarks in the city.
I absolutely adore Dubrovnik Cathedral (and it's free – although there's a fee for entering the treasury for artefacts). It's beautifully imposing, and you'll be able to spot its domed roof from pretty much wherever you are in the city.
Mount Srd
Time it just right so that you can hop on the cable car and ride to the top of Mount Srd for one of the best sunsets you've ever seen. Mount Srd serves as a backdrop to the city and provides the best viewpoint in Dubrovnik.
The cable ride lasts just a few minutes, but when you arrive at the mountain fort, which was built by Napoleon, you'll see just how high up you really are. The sunset is truly breathtaking, lighting up the city below and the calm Adriatic Sea.
I mean, you can also opt for a morning hike if you would prefer – but I like to know there's a reward… and that reward is Nautika.
Dinner at Nautika
For a dinner you won't regret, remember to make a reservation at Nautika.
Head to the panorama restaurant and bar; it offers some of the best views in the city, teetering over the edge of the water.
The menu is a combination of some familiar favourites, like a steak sandwich, as well as typical Dubrovnik specialities – opt for the Chef's King Prawns if you want to be wowed.
Another favourite spot to dine is D'Vino's wine bar (not far from the base of the cable car station) – you can enjoy a jam-packed charcuterie board whilst sipping savory local wine from vineyards just outside of Dubrovnik.
Tip for your second day: Look into purchasing a Dubrovnik Card to give you access to many of the landmarks, cultural venues, and other popular sites.
Dubrovnik Itinerary: Day Three
It's your final full day! Here's how you should spend it…
Kayak along the Coast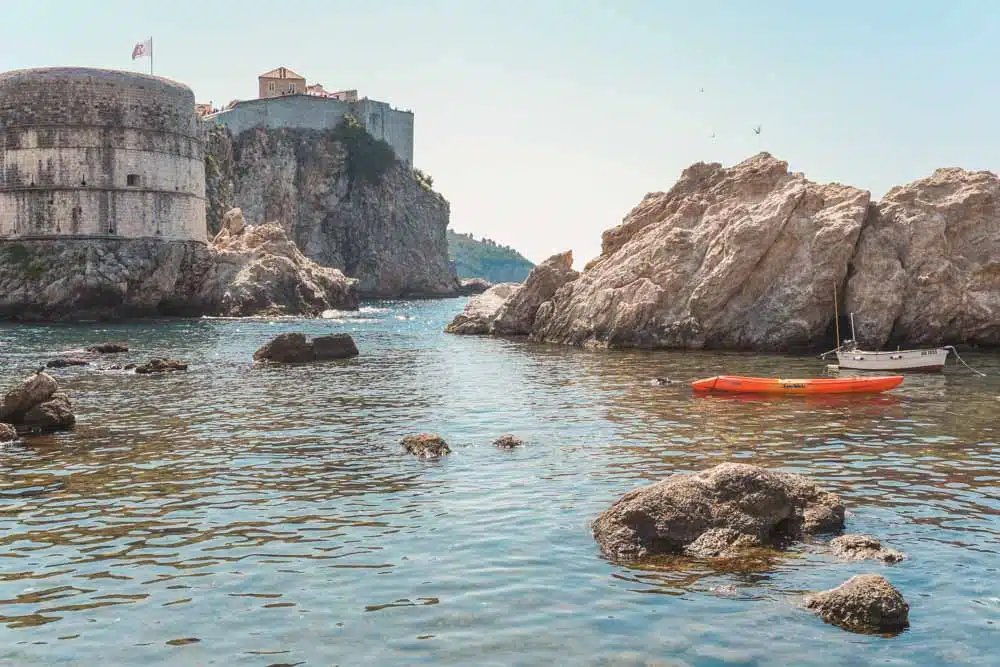 If you need some time to cool off from the Dubrovnik heat (boy, it can get very hot!) make sure to book yourself onto a kayak tour to explore just off the coast.
When spending three days in Dubrovnik, I couldn't recommend kayaking more. It's one of my favourite pastimes here – it allows you to explore hidden gems such as coastal caves and unique photo spots.
I recommend this brilliant tour, which takes you for a paddle around Betina Cave and Lokum Island.
Book a kayak tour of Dubrovnik here
Lokrum Island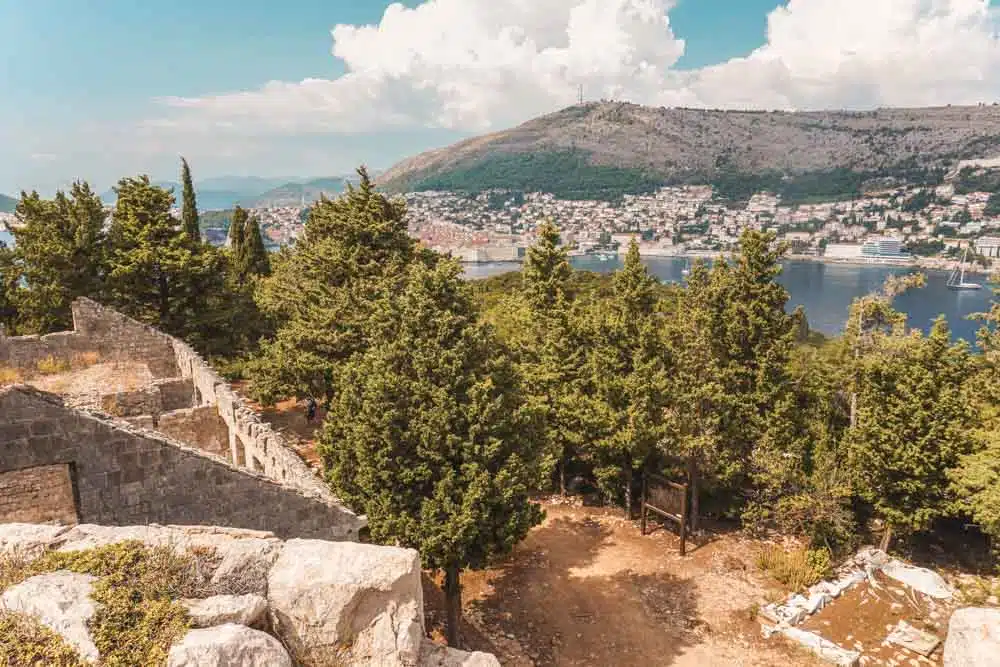 After kayaking along the coast, catch a ferry to Lokrum Island – it's a popular day trip from Dubrovnik (and if you've combined both, you've totally smashed it, you clever thing).
Lokrum Island is a nature reserve, a significant contrast from the cobblestone streets of Dubrovnik. It's a popular destination for outdoor recreation, lounging on the beach, or checking out some of the island's landmarks.
Some of the best sites on the island include the Old Fortress and the Benedictine Monastery. To be totally honest, Lokrum can be a whole day in itself – but it's also possible to do a whistle-stop tour just in the afternoon.
Hopefully, you've had enough time to venture around Lokrum Island as the last ferry returns at 6 pm daily. And you don't want to miss your final night's dinner now, do you?
Dinner at The West Harbor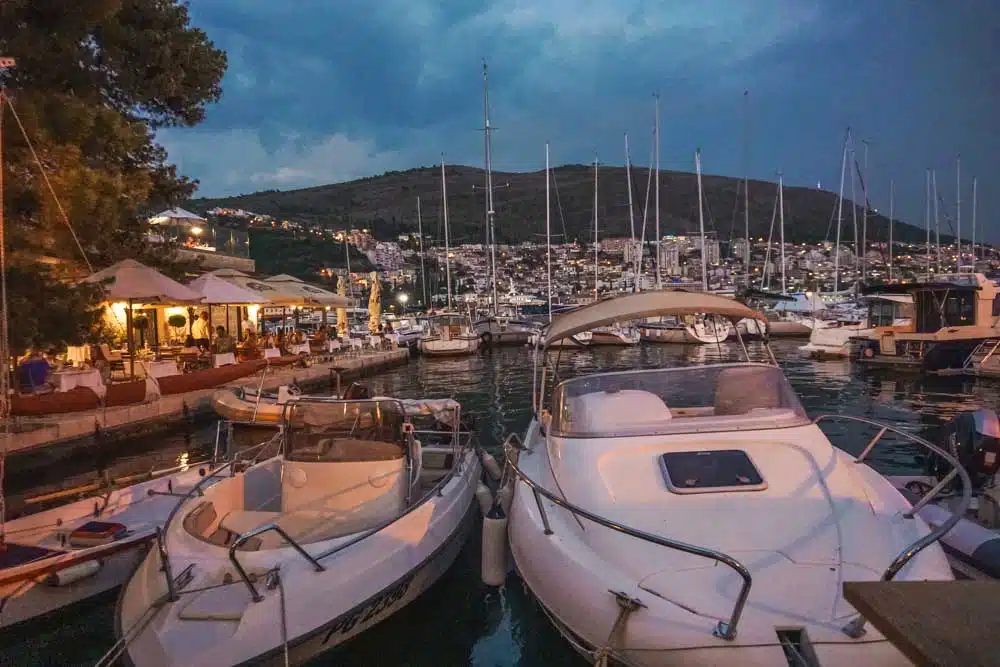 No doubt kayaking and exploring Lokrum has meant that you've worked up a nice appetite.
I recommend dining down at the West Harbor as there are lots of great local eateries with outdoor patio seating to enjoy views of the sea.
For your last night in Dubrovnik, there's really no better place to sip a cocktail than at The Sunset Lounge. Situated atop Hotel Dubrovnik Palace, the view is rivalled only by the one from Nautika.
Practical Tips for Making the Most of Your Dubrovnik Itinerary
Take your time! Whilst I recommend waking up early to beat huge crowds of tourists, there is so much to see in Dubrovnik and rushing around to try and cram everything in will lead to a less enjoyable experience.
Treat yourself to a view – if splurging on a fancy dinner is out of your budget, at least take the cable car to the top of Mount Srd to catch a glimpse of the glittering Adriatic Sea.