Ready for a Nordic adventure? Discover all the best things to do in Denmark – these are the things not to miss.
It's safe to say that Denmark charmed me. I fell in love with the country's quaint towns harbouring a fusion of modern and medieval architecture on its streets.
And I only became more enamoured once I ventured out of Copenhagen and headed into the wilderness of the Danish forests and parks.
I'm not kidding guys, you'll be greeted by landscapes that seem like they're straight out of a fairy tale.
Ready to discover the best things to do in Denmark? Here's what to add to your itinerary.
Looking for a hotel in the capital? The uber-stylish Grand Joanne is my top pick, with easy access to the Central Station a big bonus.
Top 5 Things to Do in Denmark
Wander Through Copenhagen's Gorgeous Streets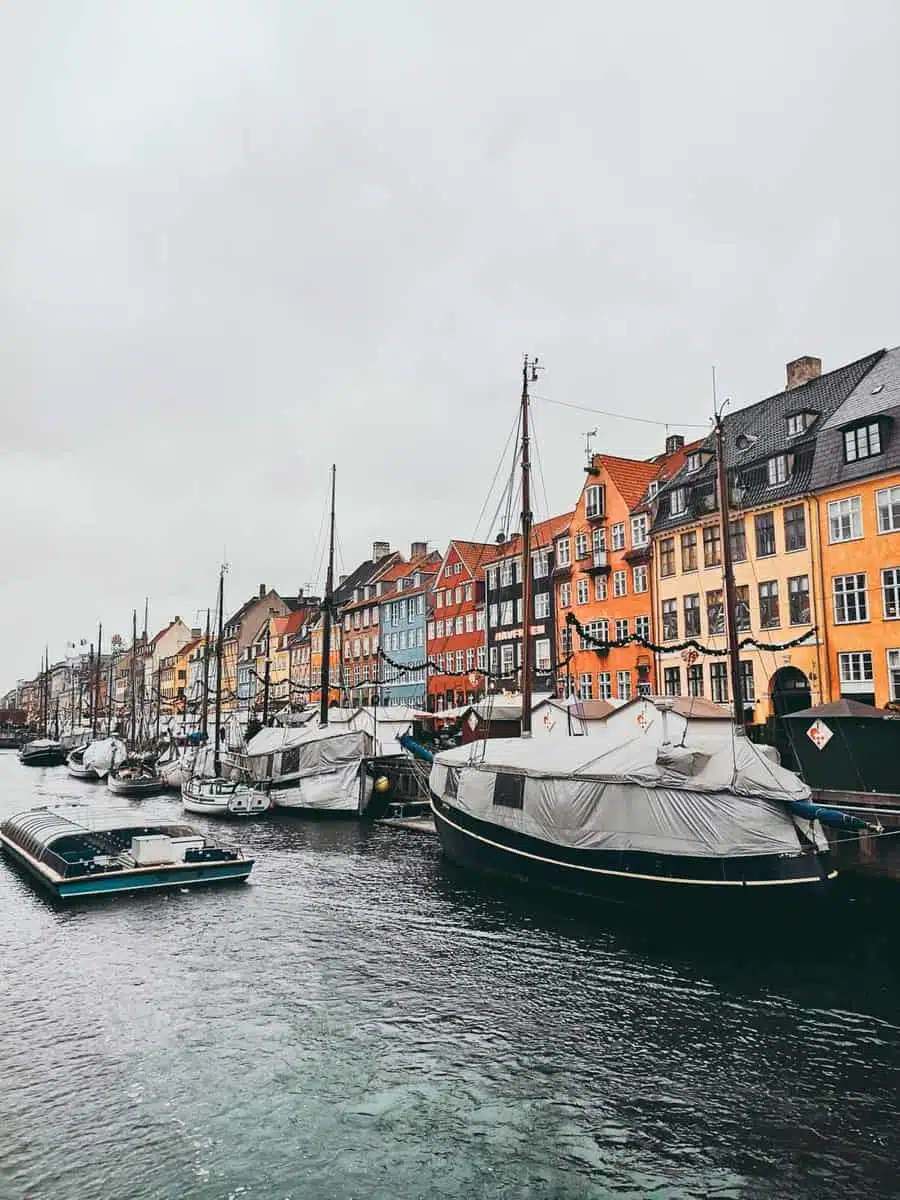 Copenhagen is one of those cities that's best explored on foot, a coffee in hand and (likely) a pastry in the other. The Danish capital boasts vibrant culture, stunning architecture and a unique charm.
There's plenty to do, too. One of the must-visit neighborhoods in Copenhagen is Nyhavn, a picturesque harbor lined with colourful buildings and historic sailboats.
Be sure to stroll along the quayside before hitting up the nearby street food market and feasting on local delicacies like smørrebrød (open top sarnies).
For beautiful views of the city, climb the Round Tower, a 17th-century tower situated in the Latin Quarter. Or, for a dose of culture (and, let's be honest, to escape the rain) the Danish Design Museum is another unmissable spot in the city.
Read Next: The Best Things to do in Copenhagen
Seek Thrills at Tivoli Gardens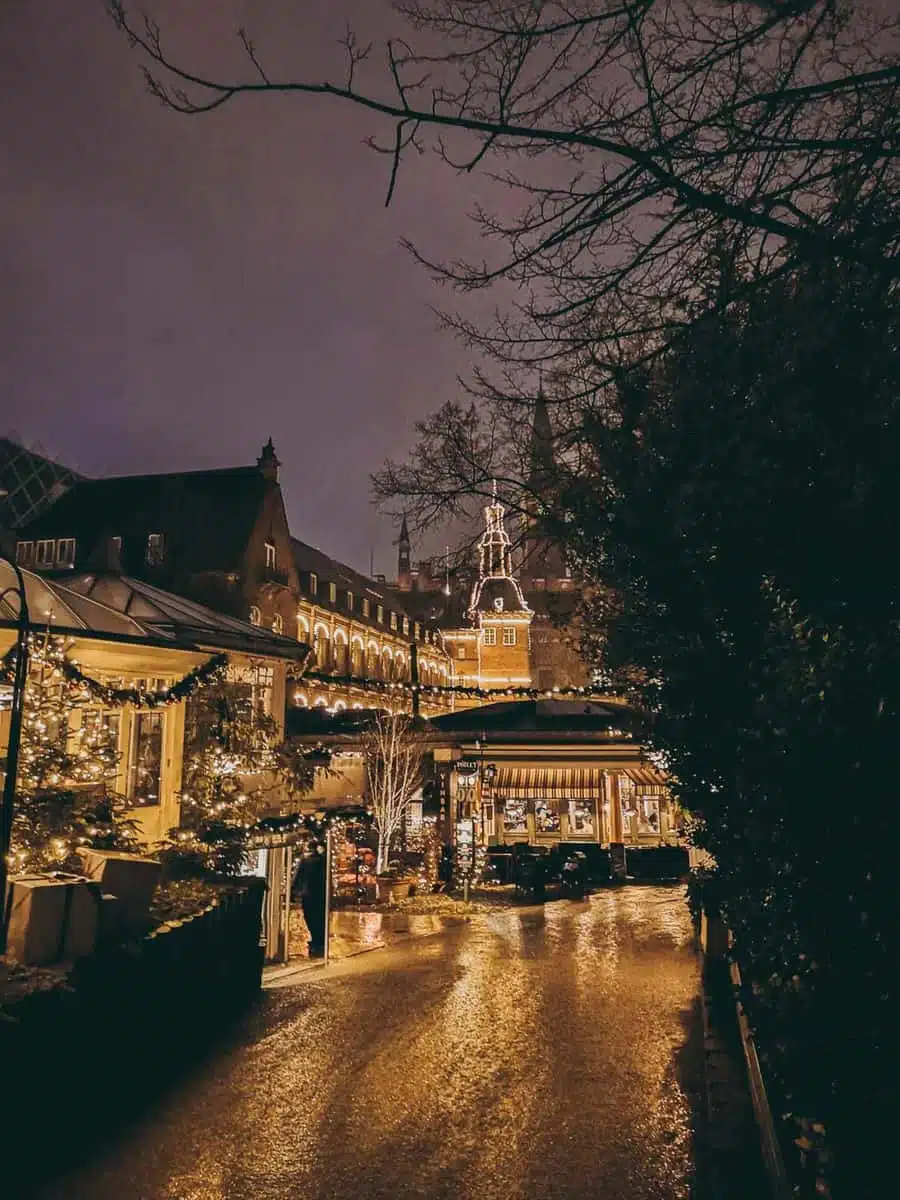 Heading to Tivoli Gardens is one of the most fun things to do in Denmark. And, while you can go during the day, going at night adds a special touch. The garden looks stunning when it's lit up for the evening.
Did you know that Tivoli is the oldest amusement park in the world? Now you do – it actually provided much of the inspiration for Disneyland.
The rides are a mix of some tamer options and some more hair-raising rides, though there are plenty of boutiques, cafes and restaurants to enjoy if that's more your thing.
Top tip: If you're in the mood to fill an entire day (which is a good idea), get an unlimited ride pass, which allows you to get on more than 30 rides throughout the park as many times as you want.
Visit Legoland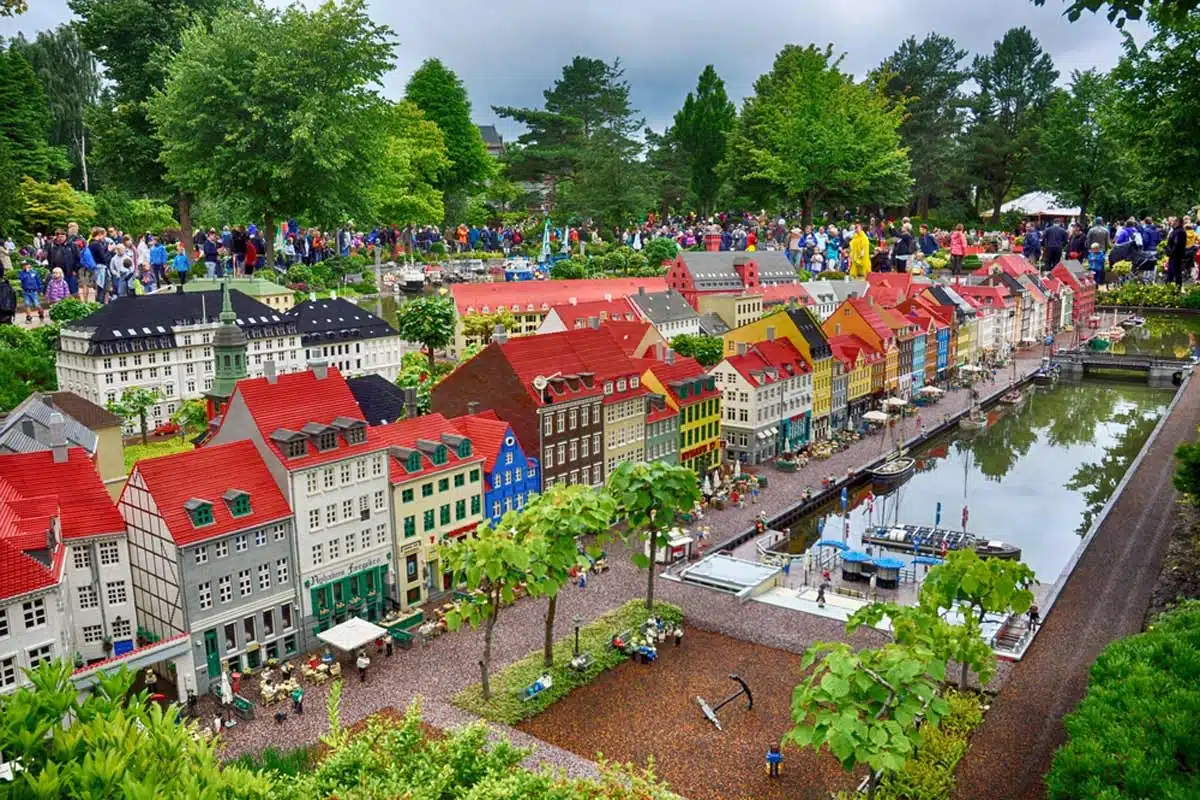 Bear with me on this one – visiting Legoland in the home of Lego is a pretty fun experience. Besides, who doesn't enjoy feeling like a kid again?
With more than 50 rides, and situated in Billund, you don't want to miss out on all it has to offer. If you're just here to play, you'll enjoy LEGO House, where there are 25 million LEGOs you can work with. You can take a weekend away to Lalandia or, if you're into wildlife, the Givskud Zoo is calling your name.
Top Tip: grab an easy-access entry ticket to all rides in Legoland.
Wander the Halls of Kronborg Castle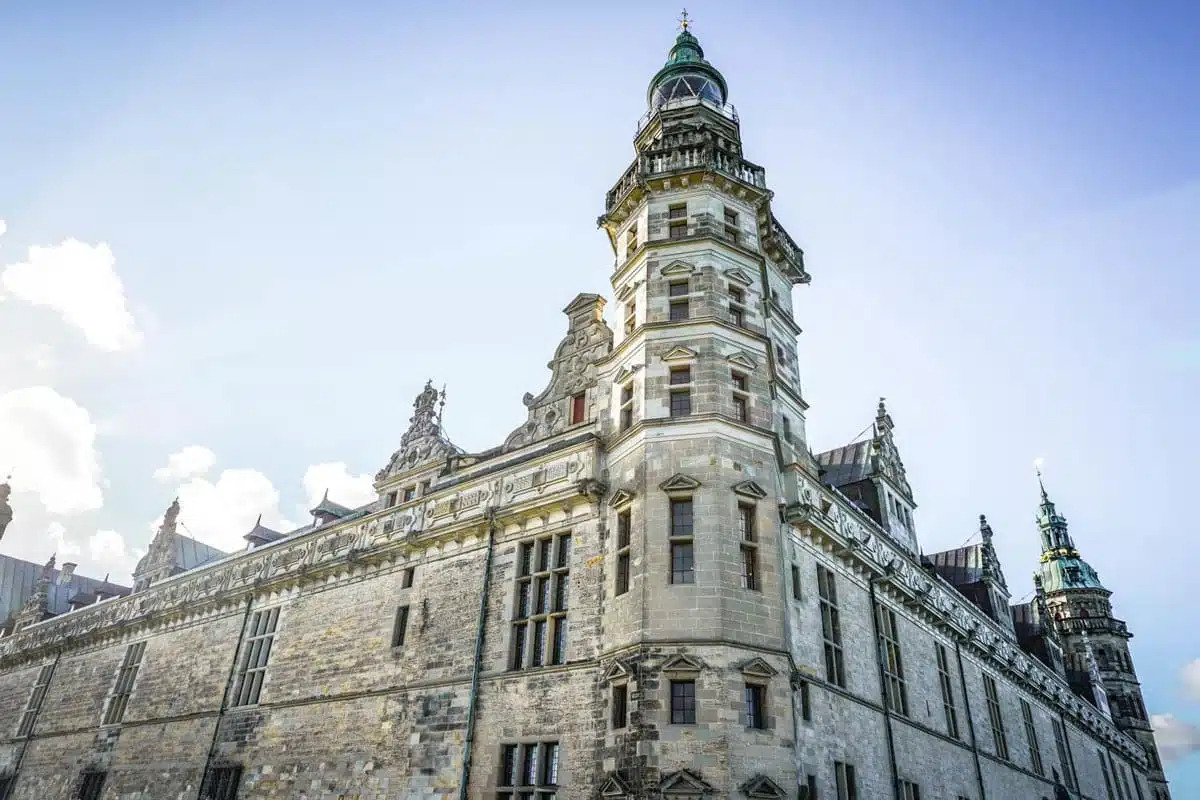 Literary fan? You won't want to miss this next Danish landmark. The Kronborg Castle is one of the most famous places in Denmark for its history – it stands tall at the Øresund Sound between Sweden and Denmark.
The main attraction of this looming castle is Shakespeare's Hamlet. Believe it or not, Shakespeare based the castle Elsinore on Kronborg, making it one of the more special Denmark destinations. If you want to go inside, guided tours are also available.
Read Next: The Best Castles in Copenhagen
Tackle the Camønoen Hiking Trail
Fancy escaping the cities? The Camøno is a popular Danish trail known as "the kingdom's friendliest hiking trail". This is where to go in Denmark for fresh air and to get blissfully lost in nature.
This 109-mile-long trail extends through Møn, Bogø and Nyord – but, don't worry, there's no need to tackle the entire thing. You can choose to hike just one mile if you want.
You can keep up your fitness levels while enjoying the beautiful scenery as the trail makes your walk a breeze, with several stops and benches along the way specifically dedicated to those on the trail.
Top Tip: the trail is well marked with orange signs, and there are bus stops along the way so you can leave the trail as and when you wish.
Brilliant Things to See & Do in Denmark
Get Immersed in the National Aquarium Denmark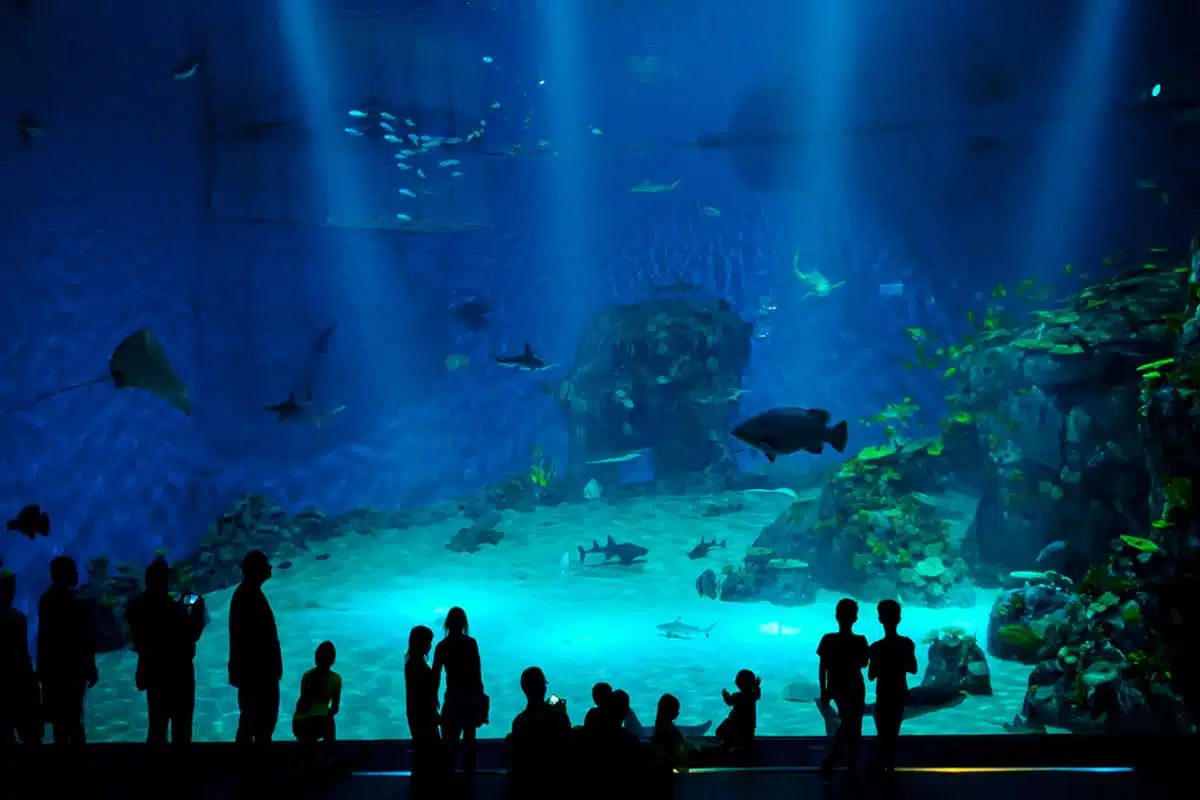 Ever wanted to take a trip under the sea? This is the perfect way to do it — and you don't need to hold your breath.
The National Aquarium Denmark, or Den Blå Planet, is the largest in Northern Europe. You'll get to experience different parts of the ocean from all over the world.
The Ocean Tank is the most mesmerising section. Here you get to be in a tunnel surrounded by water and sea life. There are also bird colonies housed here.
You can catch a snack while gazing out into the sea after you explore the aquarium, making a visit here one of the best things to do in Denmark.
Island Hop in the South Funen Archipelago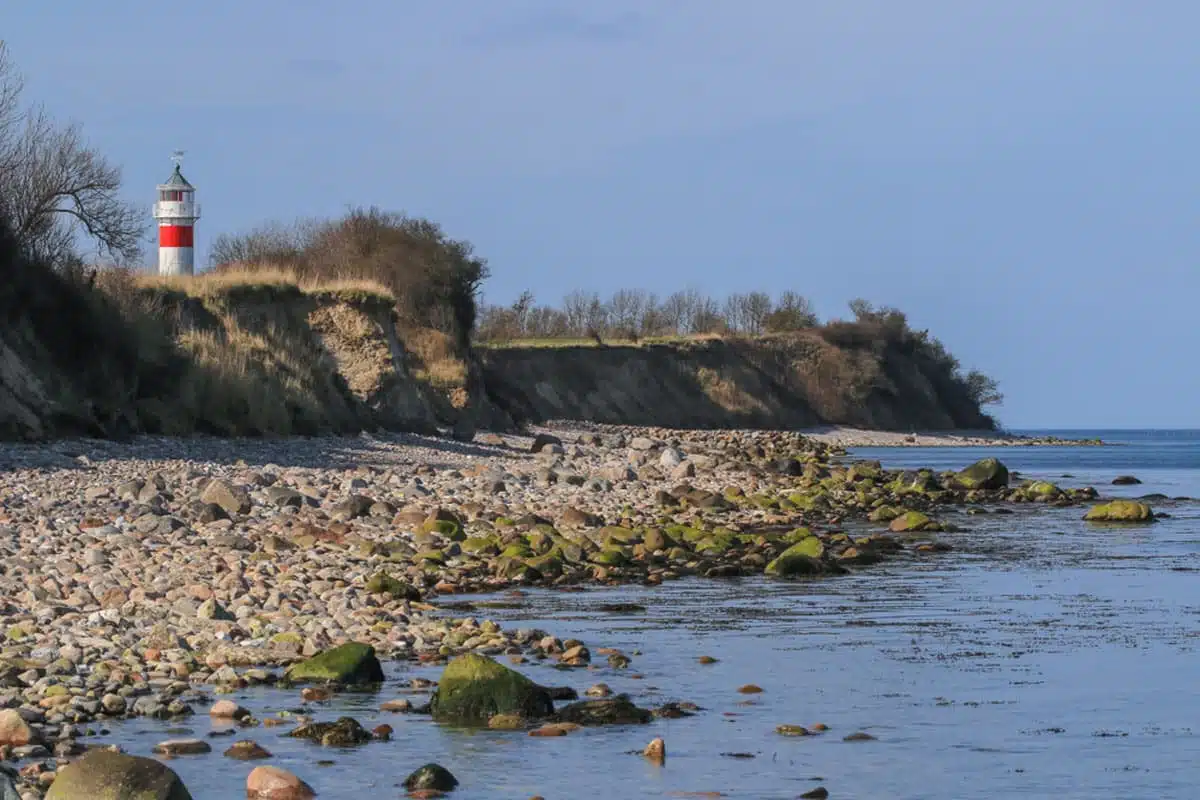 The South Funen Archipelago is a collection of over 60 islands, islets and pieces of land. It also just so happens to be one of the top places to discover in Denmark.
From quaint fishing villages to rugged, untouched landscapes, the South Funen Archipelago has it all. The best part? It's easy to explore by ferry; you can easily hop from one island to the next.
While I would usually tell you to avoid peak seasons, you want to plan your trip to the South Funen islands when the weather is perfect and the ferry services are in full swing. This is the best time to explore the archipelago and truly immerse yourself in its stunning natural beauty.
Experience Islander Life on Bornholm Island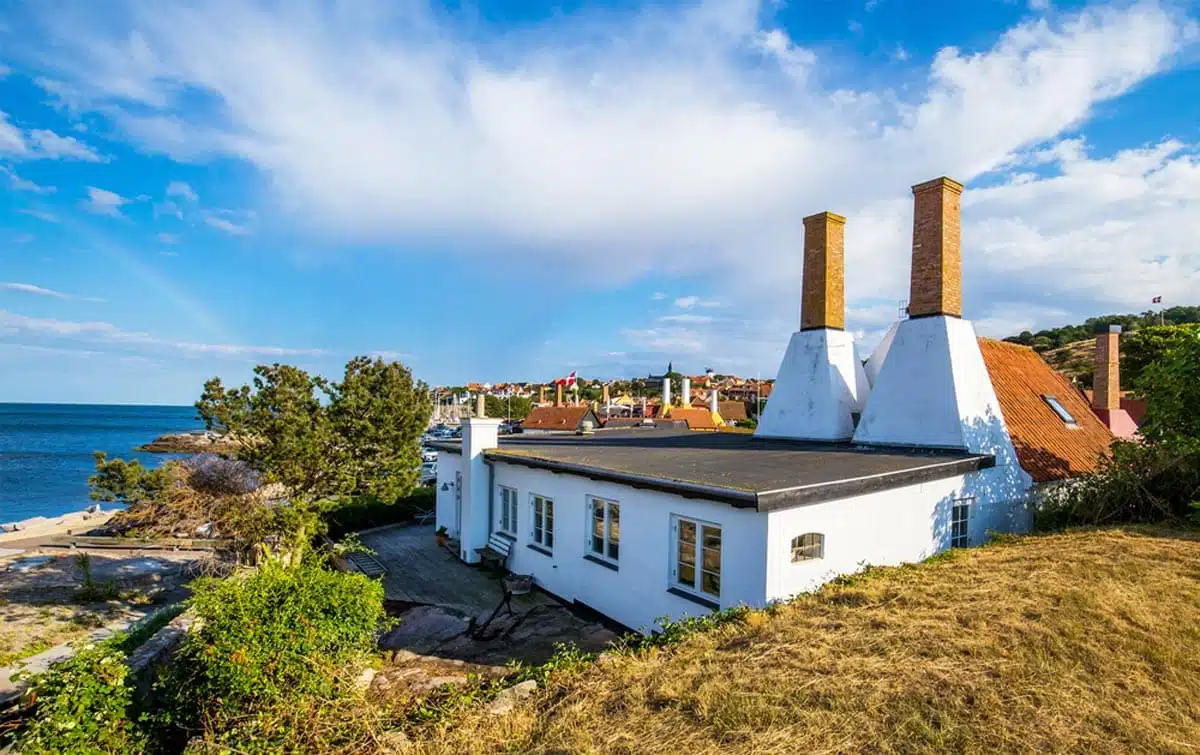 If you want to explore Denmark like a local, look no further than Bornholm. This is a holiday island and one of the coolest places in Denmark. I recommend heading to the little town of Hasle; this place is cosy yet modern and known for its handicrafts.
Head to Grønbechs Gård, Hasle's Centre for Crafts, to see amazing exhibitions and have some cake and coffee at the cafe.
You'll find Bornholm's more hidden gems in its landscape. Make your way to the Svartingedalen Rift Valley near Hasle to marvel at the sharp cliffs around you and the exciting wildlife.
Take a Trip to Møns Klint
The Møns Klint Cliffs are on the island of Møn, and the stunning white cliffs stand out as one of the most beautiful places in Denmark. You can live out your archaeological treasure-hunting dreams along its beaches and search for fossils.
You can explore this area in many ways – but the most interesting way is by horseback. Things get even better if you're a water lover; you can go diving or snorkelling in the clear water.
One of the best offers this area has is its intensely dark skies. This is the perfect place to go stargazing, so if that's your thing (it certainly is mine), this is one of the most interesting places to visit in Denmark.
Spend the Day at Vestre Fjordpark
Vestre Fjordpark is a public activity centre and water park in Aalborg. Entrance here is free for all ages, and once you see what awaits you inside, you won't wonder why it's one of the best free things to do in Denmark.
There is a beach area where people chill or take to the water swimming or kayaking. Or, if you would rather stay dry, the grass area is ideal for activities like football, parkour and running or biking on the well-marked paths.
Unique Things to See & Do in Denmark: Hidden Gems That Are Off the Beaten Track
Visit the Ny Carlsberg Glyptotek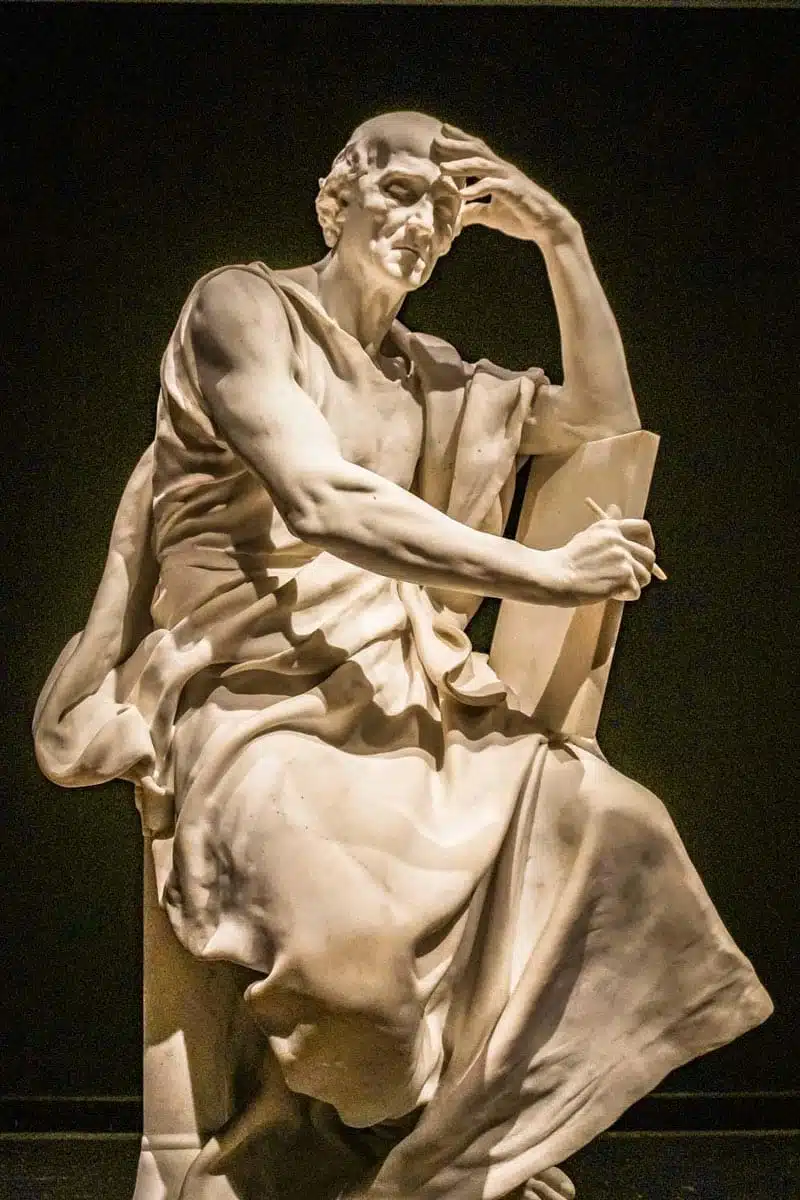 I'm not often speechless – or a fan of old art – but the Ny Carlsberg Glyptotek is an art and sculpture museum left me without words. A visit here is a must while you're in Denmark for its beautiful botanical conservatory alone.
In terms of art, there are paintings and sculptures from Greece, Egypt, Rome and even Etruscan period pieces that are a whopping 3500 years old. Each collection is a snapshot of time and one of the most interesting things to see in Denmark.
Not to mention that the building itself is seriously stunning.
Top tip: if you're travelling to Copenhagen, check out my guide on picking up the Copenhagen Card.
Enjoy Nature at the Mols Bjerge National Park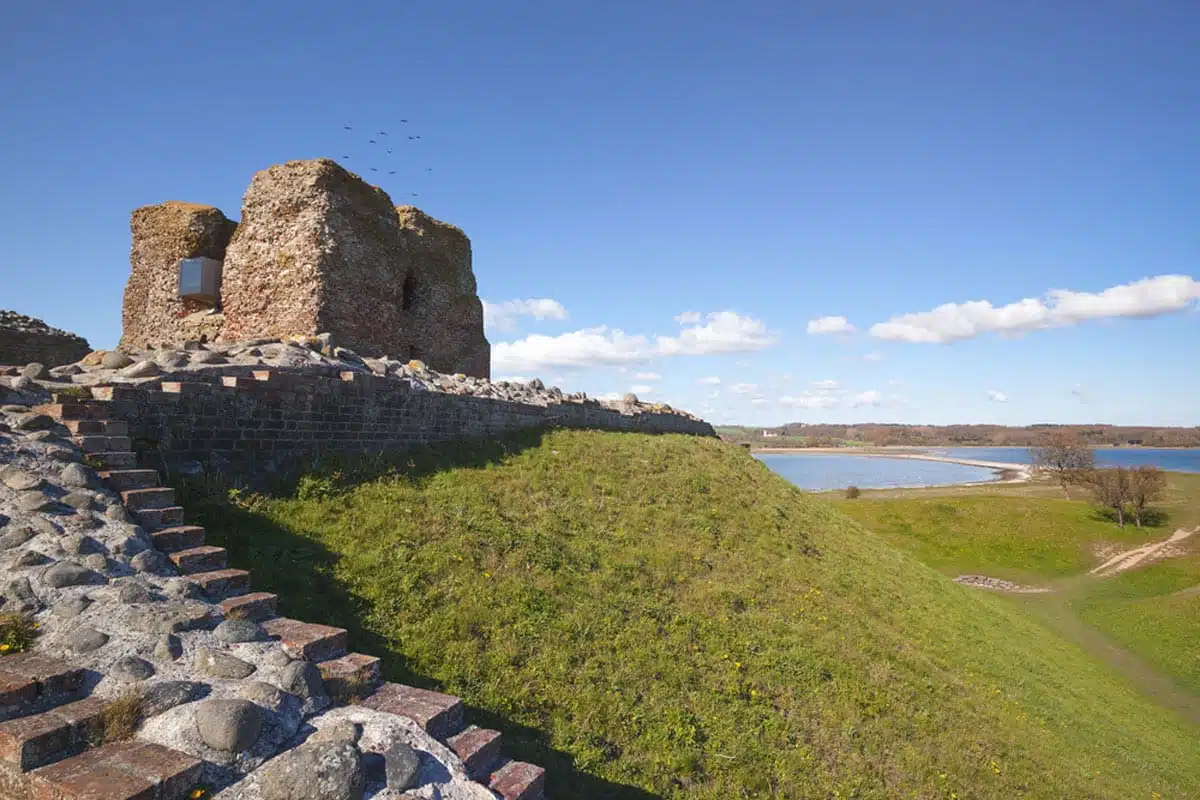 If you're less into art and more about nature, Mols Bjerge National Park is for you. Rare animals, insects and plant types fill this wondrous escape.
The park has both natural and cultural significance, namely the Kalø Castle Ruins in the park, which are a whopping 700 years old. Head here early and take a morning hike along the trails – it's one of the most refreshing things to do in Denmark.
Go to Odense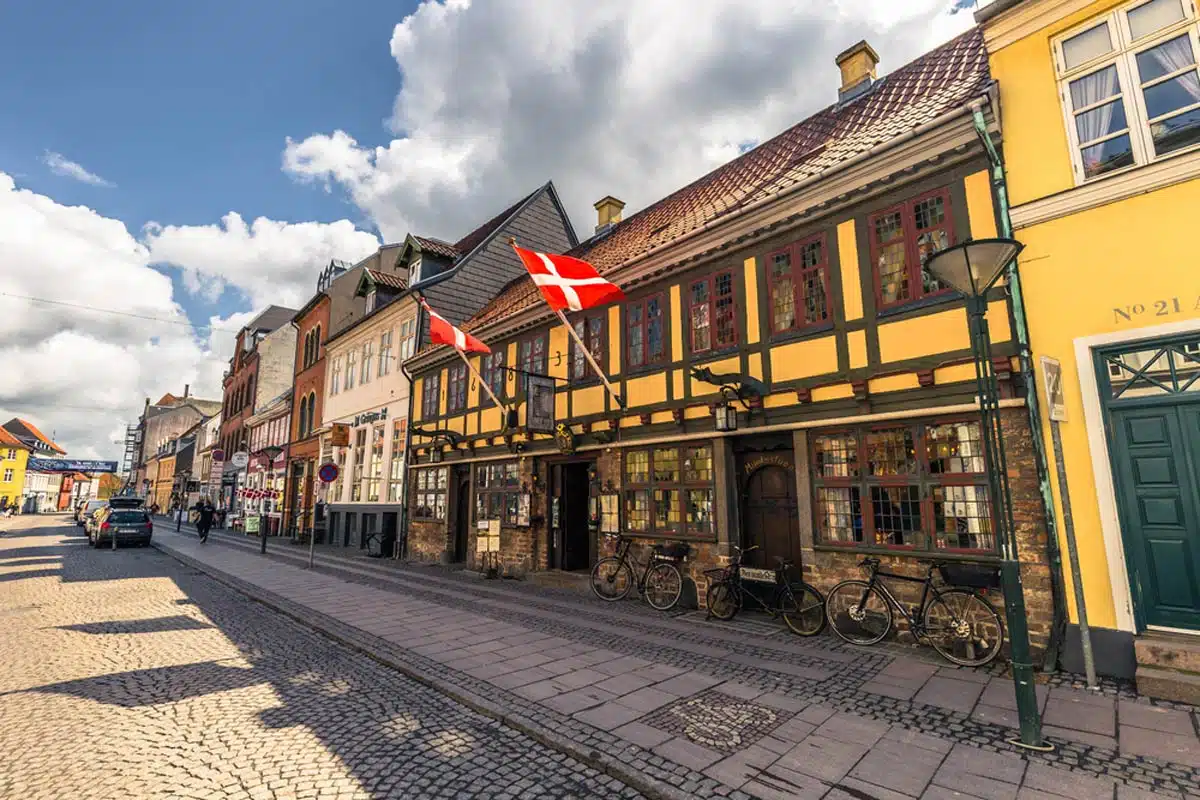 Interested in Denmark's more romantic side? I've got you – Odense is Denmark's fairytale city and one of the most charming cities to visit in Denmark.
It's perhaps more famous for being the home of the famous fairytale author Hans Christiaan Andersen. This Odense native authored the iconic The Little Mermaid, The Ugly Duckling, and The Princess and the Pea, among others.
While you're in town, make sure to visit the HC Andersen House in Odense – it's a unique museum that is a collaboration of works from artists around the world.
Take a Trip to Fur Island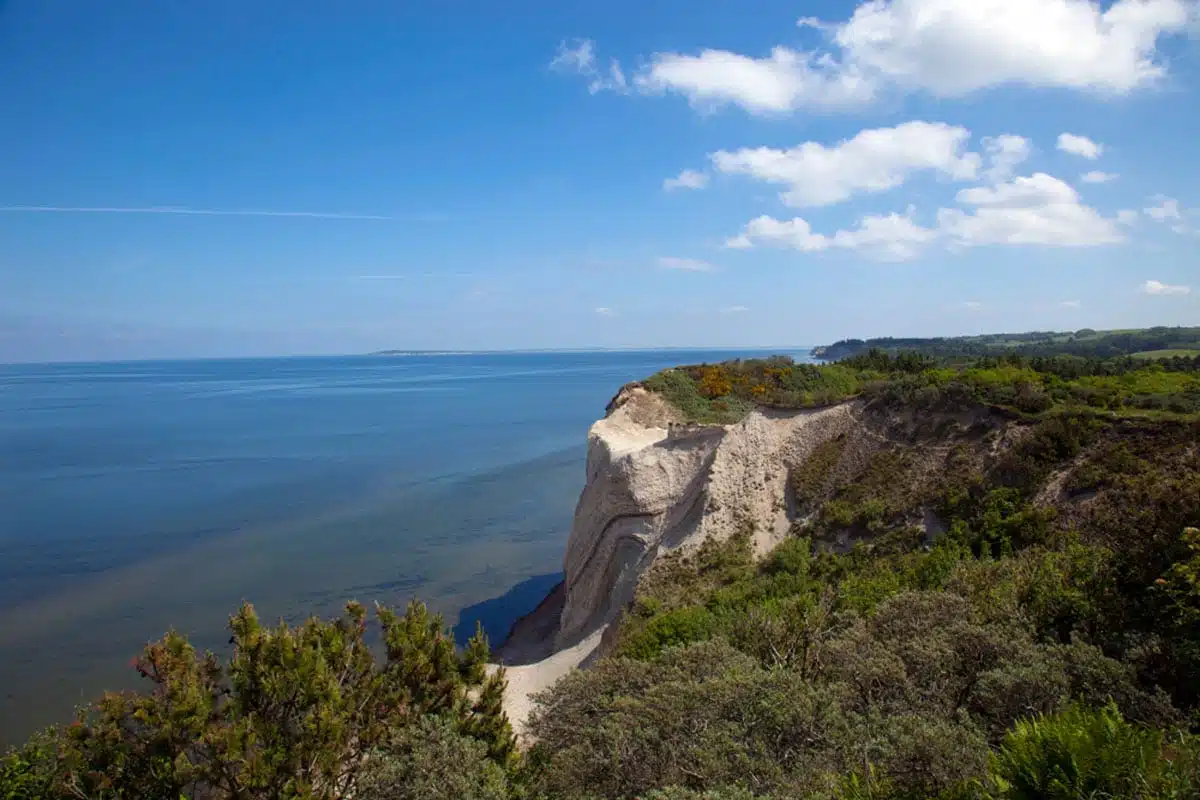 Fancy exploring Denmark off-the-beaten-path? Fur Island is one of the lesser-known Denmark attractions – it's a unique island offering a healthy mix of nature and culture.
I love that you can visit over 20 galleries and workshops around the island to get a taste of Danish art. But one of the more popular things to do on this island is going fossil hunting (yes, really). The island has mo-clay, and you can find fossils when you dig around. Pretty cool, I think.
Things to do in Denmark: Practical Tips for Your Trip
How Long to Visit Denmark?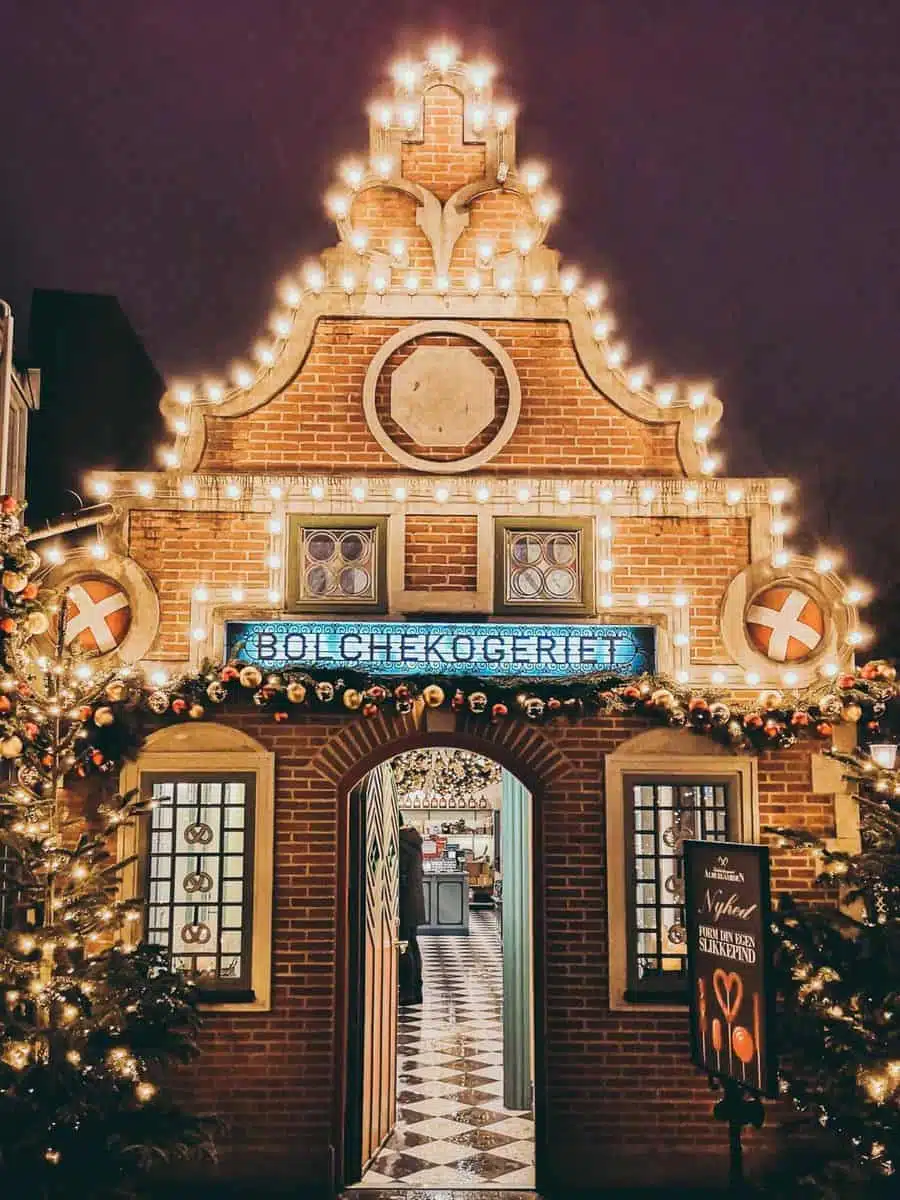 Denmark isn't super big, so you can get away with spending a week in the country. While 3 days is enough for Copenhagen, I would opt for 5-7 days if you want to see the rest of the country (and you definitely should).
Best Time to Visit Denmark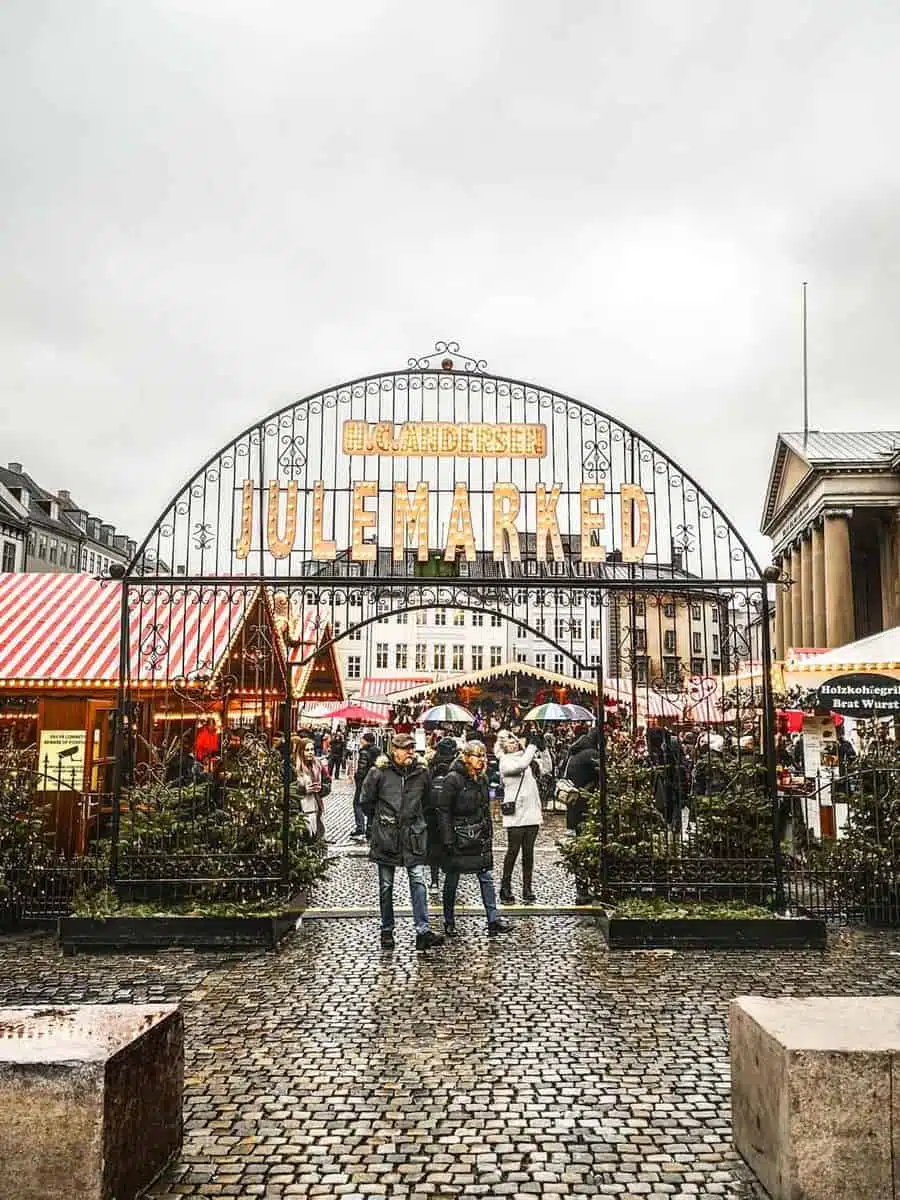 The best time to visit Denmark depends on the ideal weather for activities. If you don't mind the crowds, the peak summer season is the go-to.
Some attractions are closed during other parts of the year, but there are still plenty of things to do in winter.
Where Should I Stay in Denmark?
Copenhagen Go Hotel (Mid-Range)
The Copenhagen Go Hotel is a cosy yet modern hotel close to Central Copenhagen. If you want affordability and quality, you should head here. There are spaces to relax inside or out on the terrace.
Better yet, each room has a TV and a work desk, so you can still catch up on emails even if you're away (let's face it, it happens to the best of us!).
Grand Joanne (Luxury)
The Grand Joanne is a hotel with style, situated in the cool Vesterbro area of Copenhagen. The suites and rooms are all uniquely designed, so you'll experience something special in each space.
What makes this hotel so cool? How about a workout space, yoga studio, meeting rooms and a swanky bar, all on site? Thought so.
Recommended Tours in Denmark:
Things to do in Denmark: Map
Love This? Save and Share on Pinterest