If you're looking for street art in Lima, you should make your way to Barranco, the city's coolest neighbourhood. Here's my go-to guide to finding the best Peruvian street art in the capital.
Street Art in Lima
Lima is full of colourful street art – you should take the time to explore it. There's a large concentration of street art in hip Barranco, but there are pieces by local and international artists distributed throughout the city. Follow this guide to explore Lima's best street art.
---
My travels in Peru were full of surprises – and its quality street art was the best one.
I think you can tell a lot about a city from the quality of its street art. Lisbon had me enthralled, London too – now I can add a new city to my list of street art hotspots from my travels: Lima.
I didn't really expect to love Lima quite as much as I did. It's the perfect blend of old-school glamour and urban cool.
Sure, every guidebook will tell you to stay in Miraflores (which we dutifully did), but what they won't tell you is that there's a far cooler neighbourhood from which you can base yourself during your stay in the city – Barranco.
Barranco's street art is the best in Lima. There's so much street art in Barranco that you can say it is the home of Lima street art. Either way, it's definitely the coolest neighbourhood in town.
Looking for more Peru travel inspiration? Check out these handy guides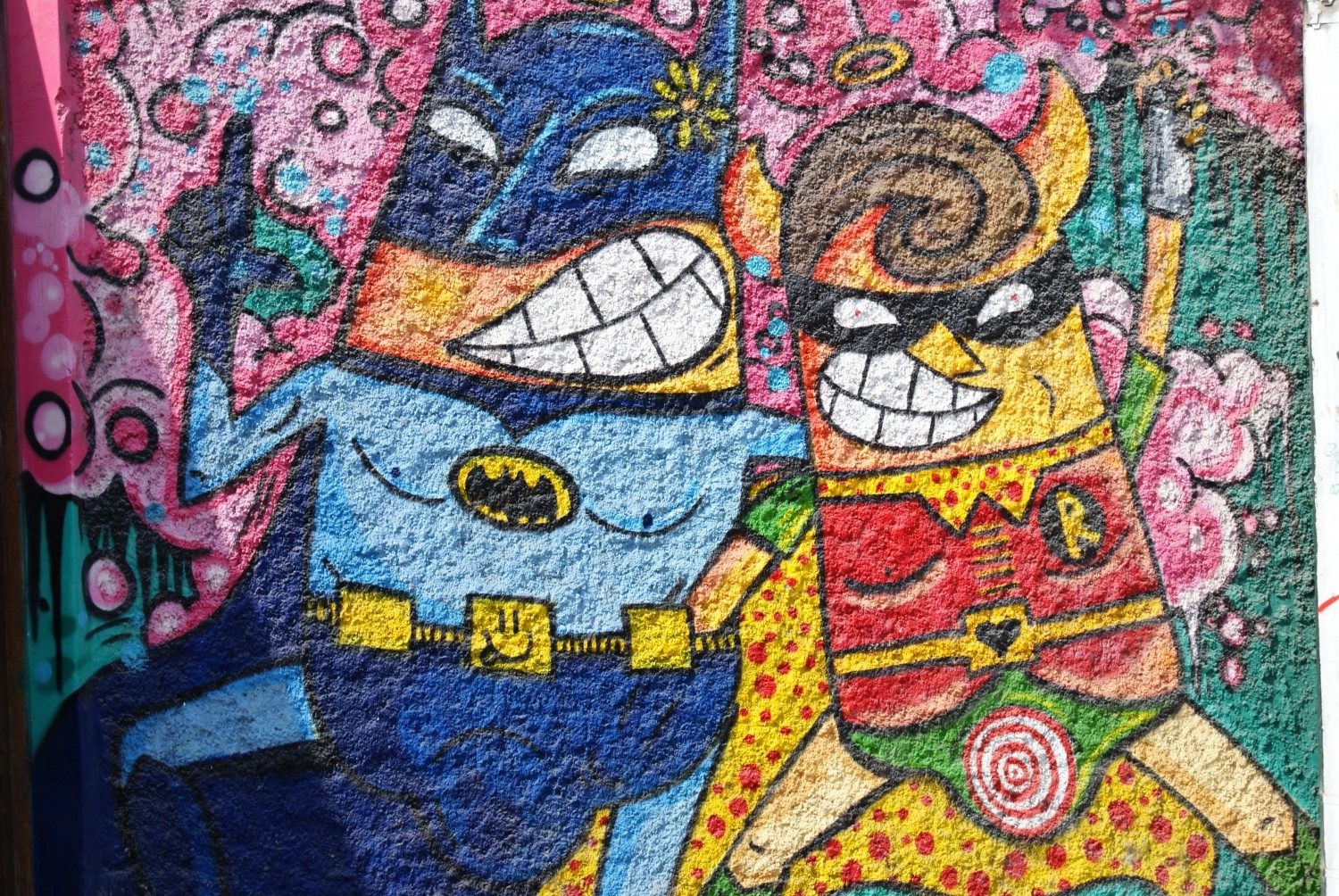 Street Art in Barranco, Lima
Barranco has a long tradition of producing engaging art – it was the birthplace of and is home to the museum dedicated to the famous portrait photographer Mario Testino.
These days Barranco is known for its bars, clubs, colonial buildings and the wealth of Peruvian street art.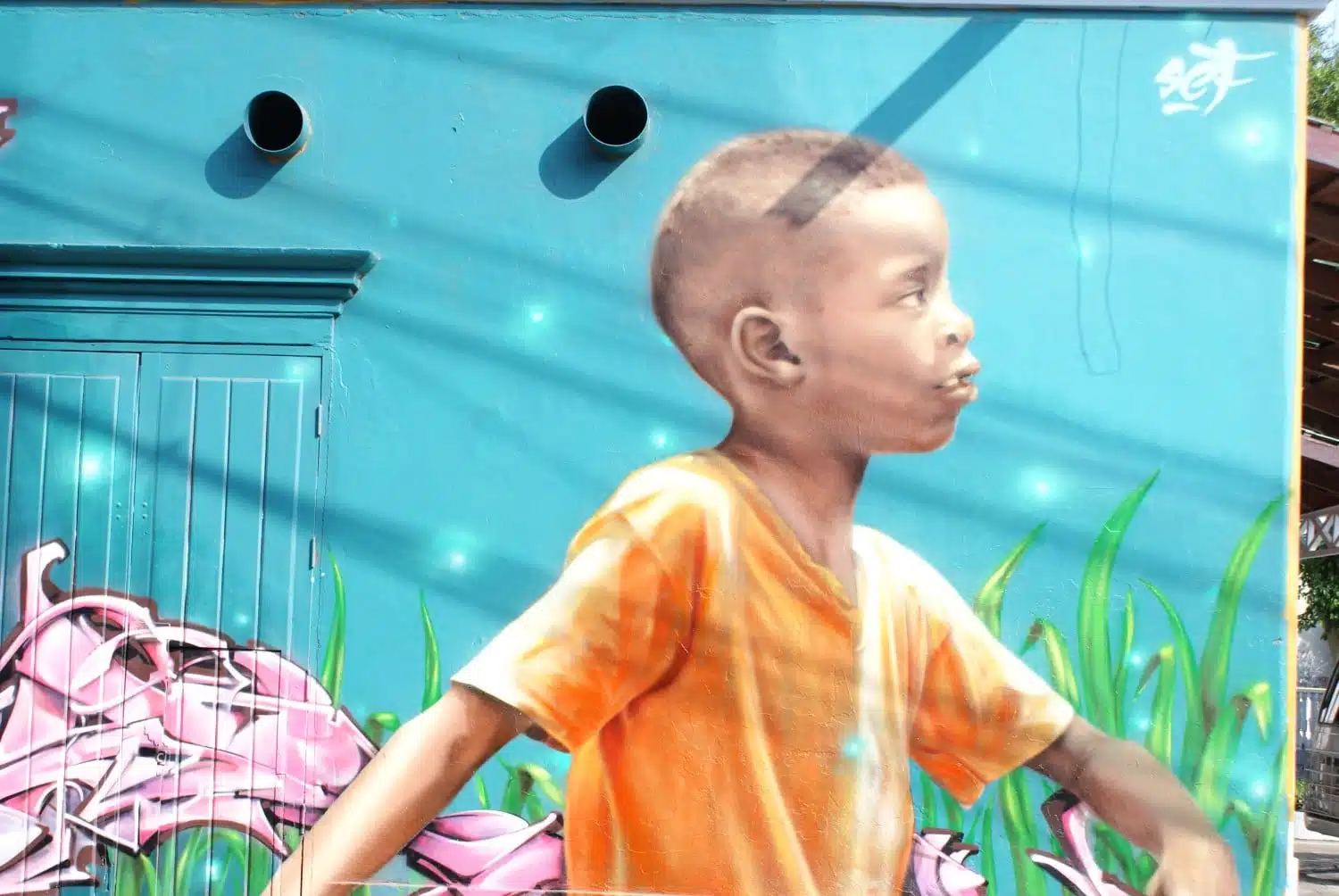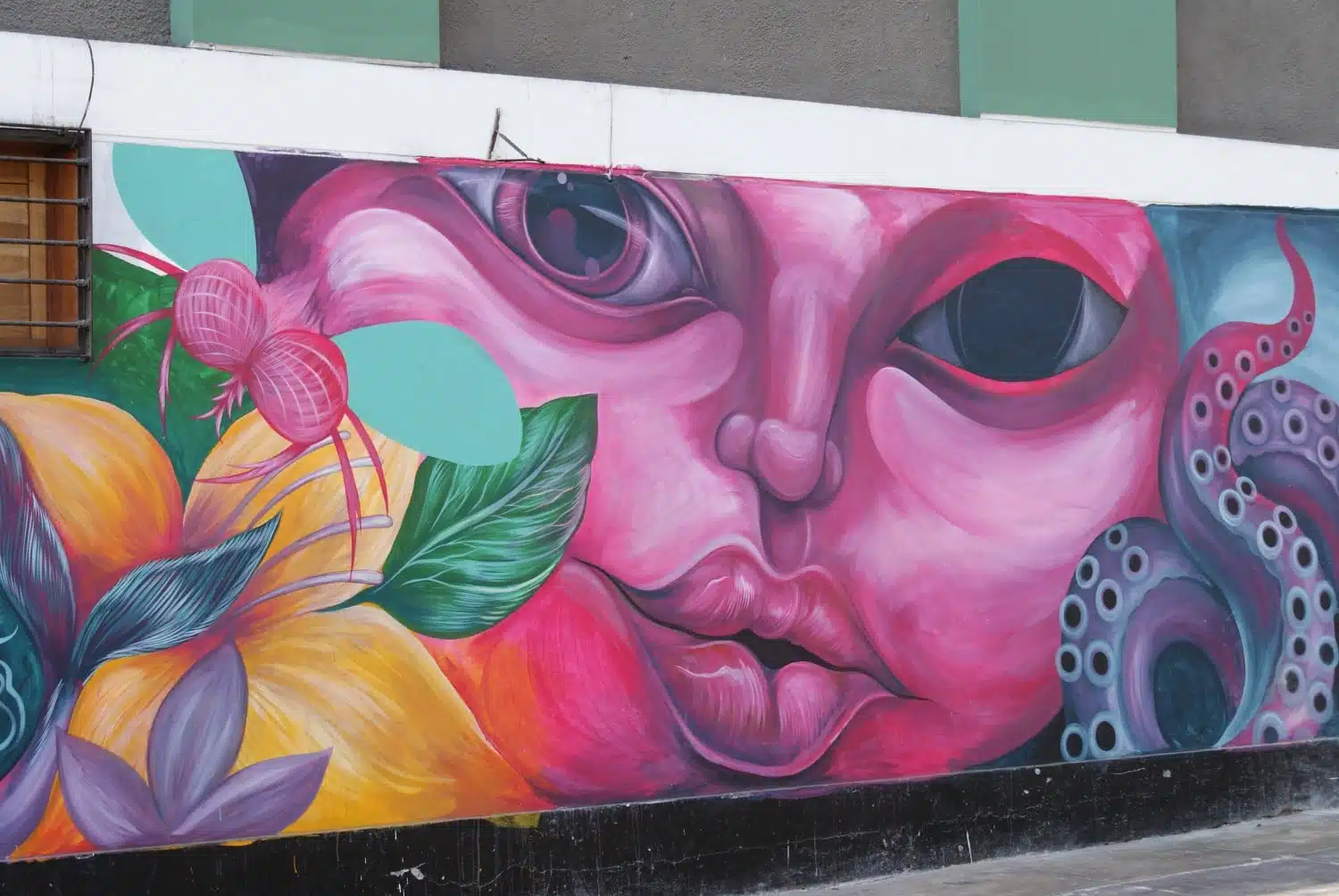 The Peruvian street art here is colourful, vibrant and completely charming. Sprayed on the outer walls of houses, bars, restaurants – you name it, it's been decorated.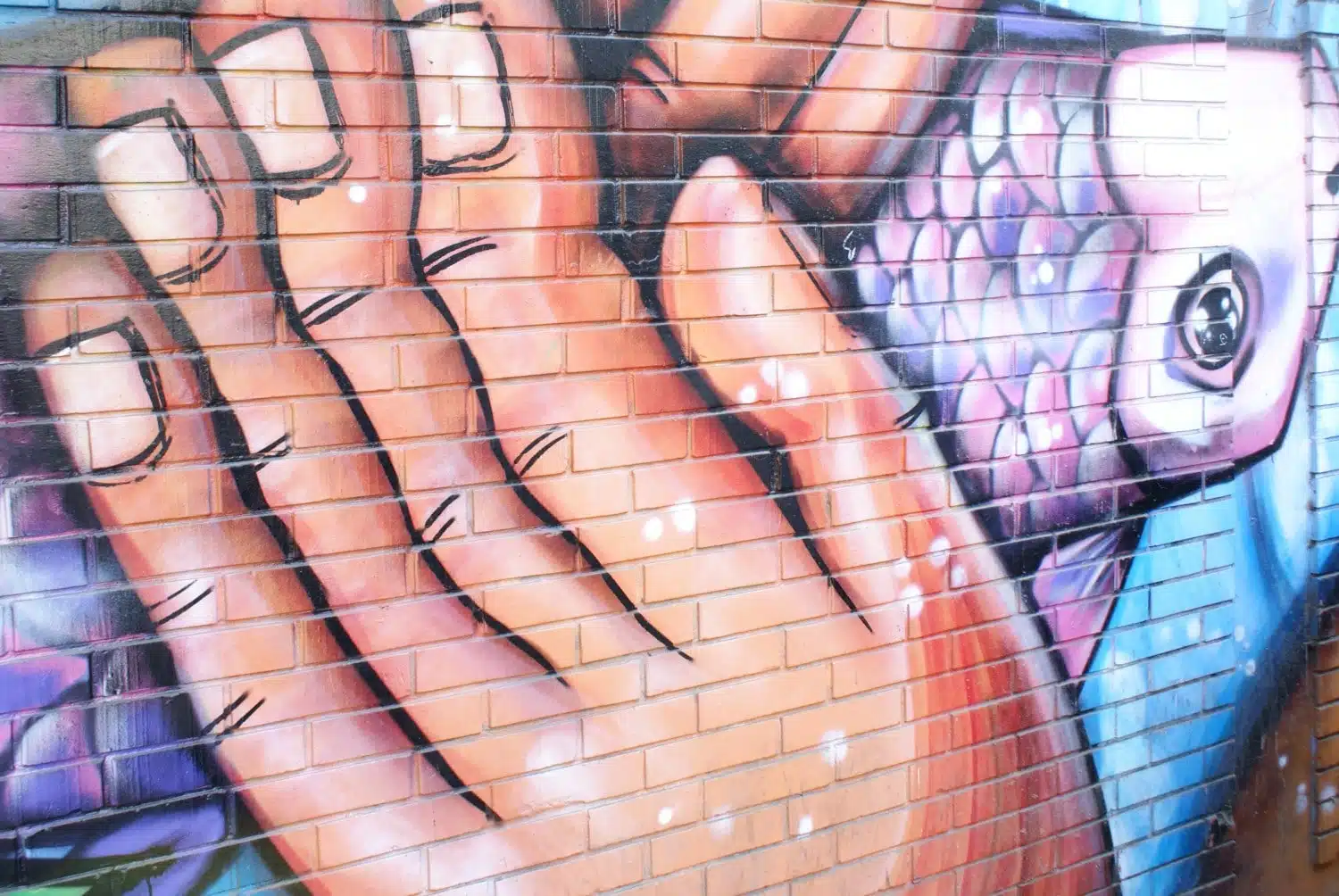 Other Neighbourhoods for Seeing Street Art in Lima, Peru
I might have done Miraflores a bit of a disservice earlier by dismissing it in favour of Barranco.
There's a lot of street art strewn around Miraflores too. But, it's spread out over a much larger area (Miraflores is vast), so it's harder to go on a stroll to take it all in.
San Isidro is another neighbourhood you should also check out if you are into the street art scene…Though again it's not quite as compact and concentrated as Barranco.
Lima's colonial centre or Centro district also has a few pieces worth seeing. It used to have quite a few more, but a clean-up initiative by Lima's mayor from 2015 onwards has resulted in a lot of Centro's street art removed (and some in other districts too).
Just goes to show right, one man's meat is another man's poison…
Luckily there are still plenty of murals and street art left for you to explore in Lima.
How Can I Visit Lima's Street Art?
There are a few tours that you can take to help you find Barranco's street art hotspots but it's literally everywhere.
I'm generally happy to wander around and take things in at my own pace but if you did want to take a tour of Lima street art, Tailored Tours Peru are the people to go to.
Who are the Artists on the Peruvian Street Art Scene?
So who are the folk behind Lima's street art scene?
Names like Decertor, JADE, Entes & Pesimo and Elliot Tupac might only mean something to you if you're an urban art buff, but they're just a few of the people who are responsible for bringing Lima's walls to life.
Many of the pieces they create have a clear message.
Each piece of Peruvian street art is different but catching a glimpse of artists' thoughts and beliefs as you go about your day to day life is one of the reasons that I think urban art should be celebrated.
Here are a few more pictures for you to ogle at.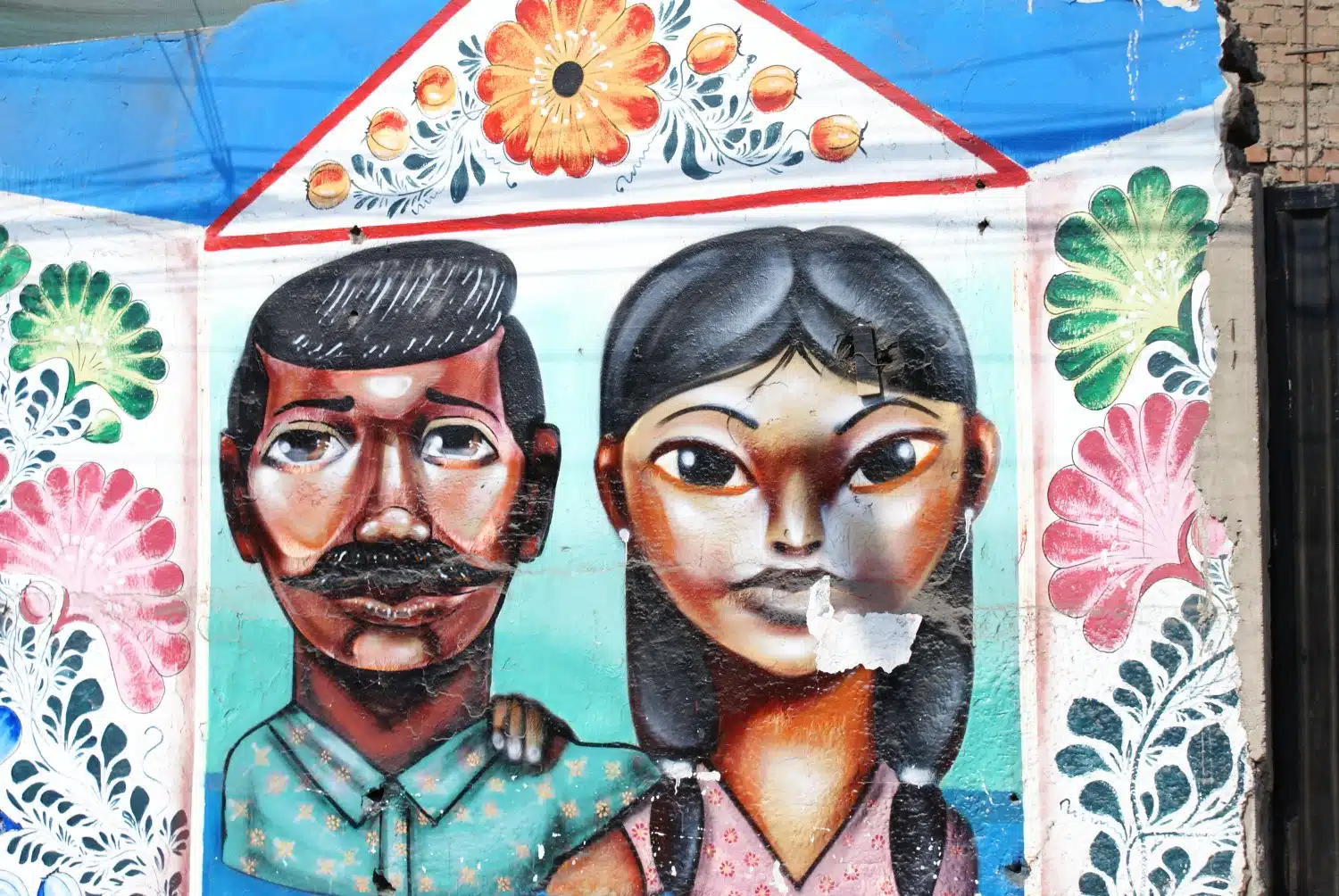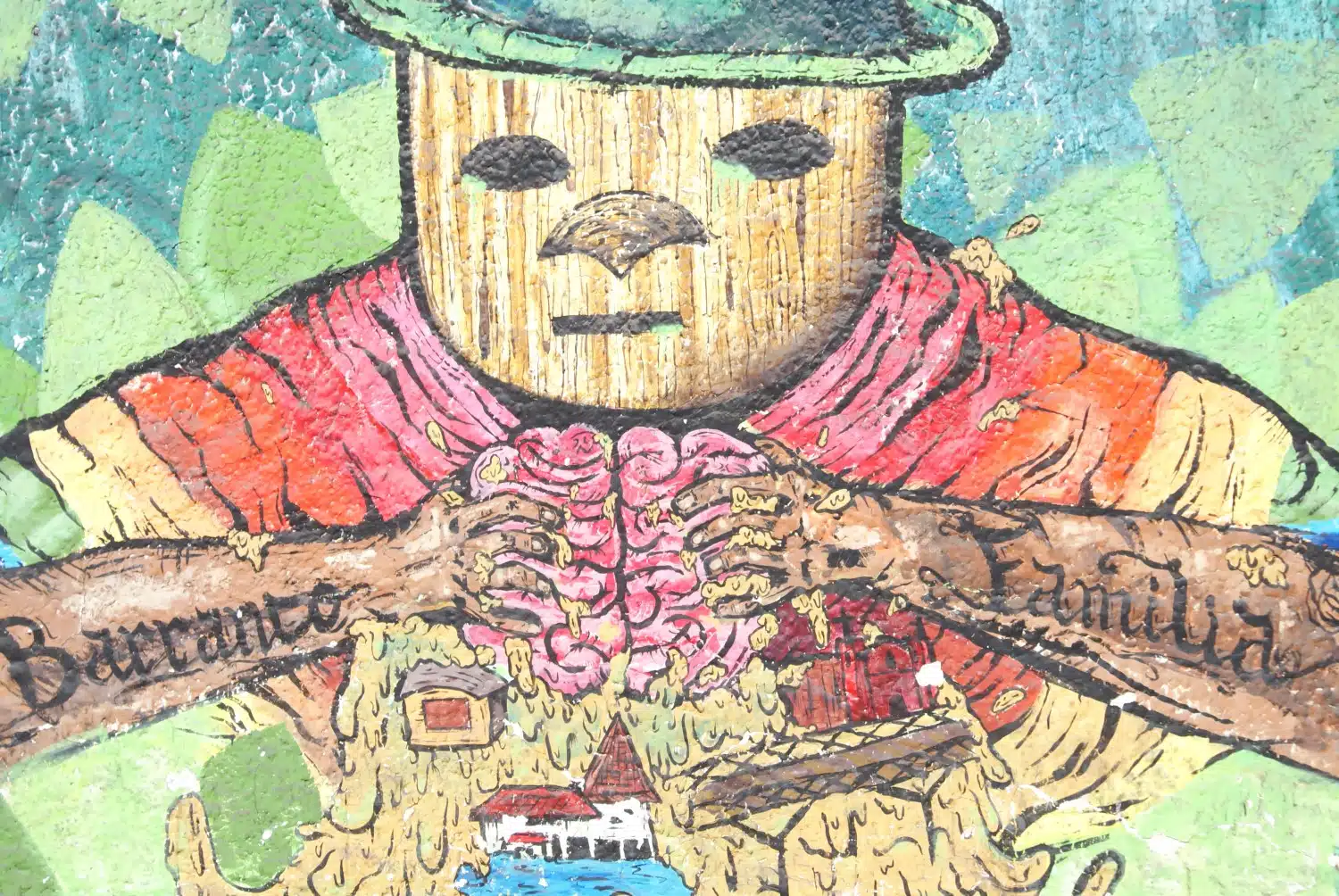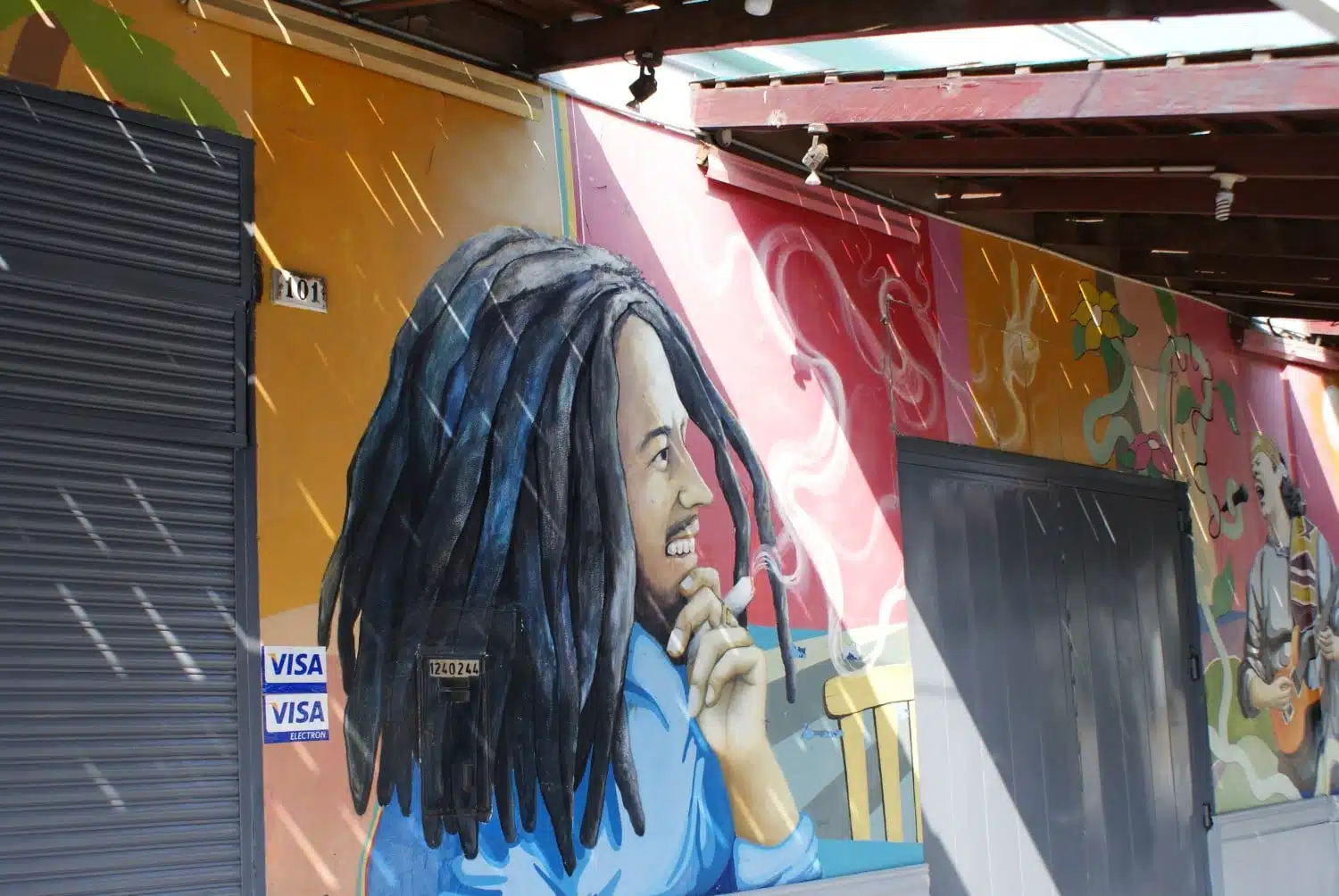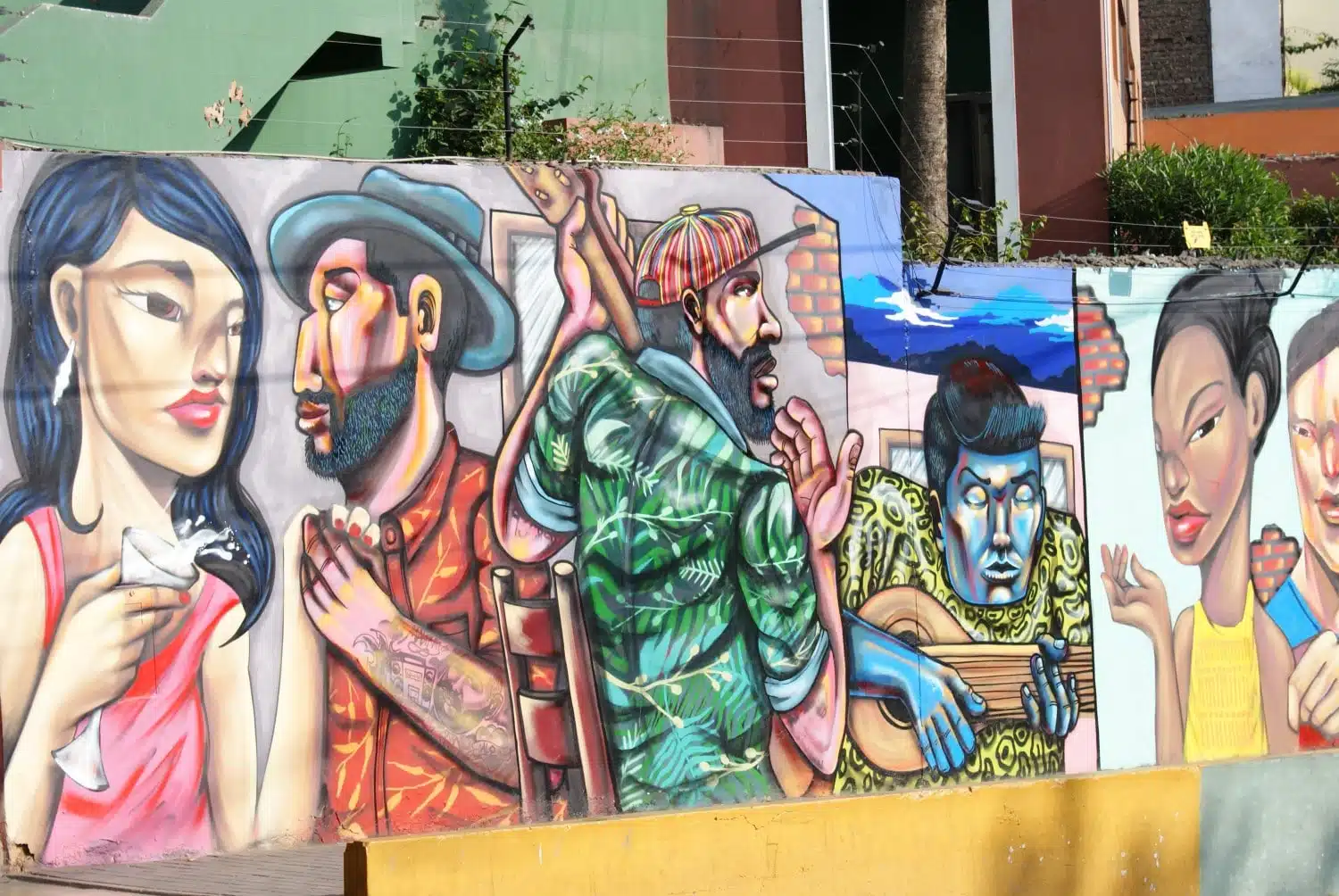 Have you checked out the street art in Lima? Which was your favourite neighbourhood? What was your favourite piece?
Street art lovers should check out my features on Street Art in Shoreditch and Street Art in Camden
Love this? Save and Share on Pinterest!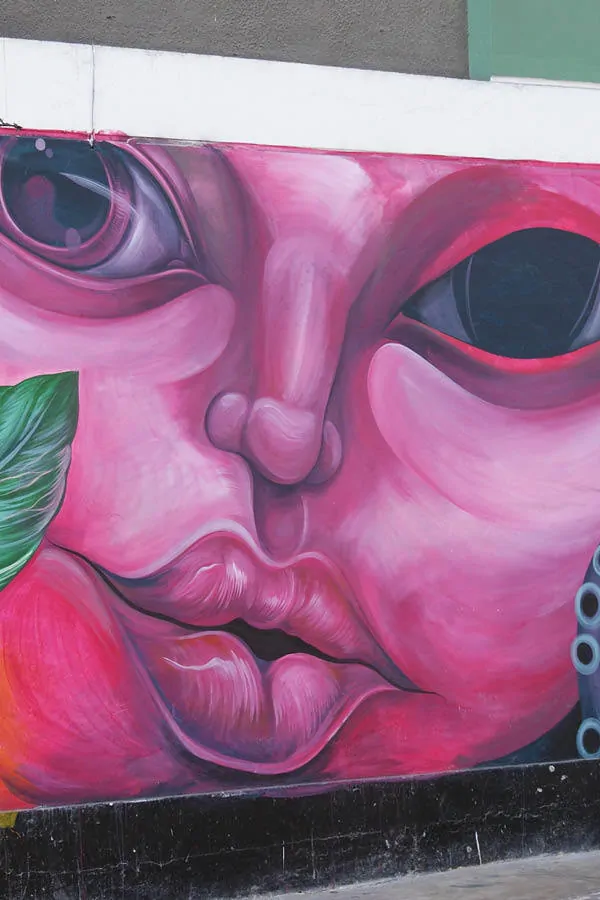 Looking for More Lima Tips and Guides?
Check these out…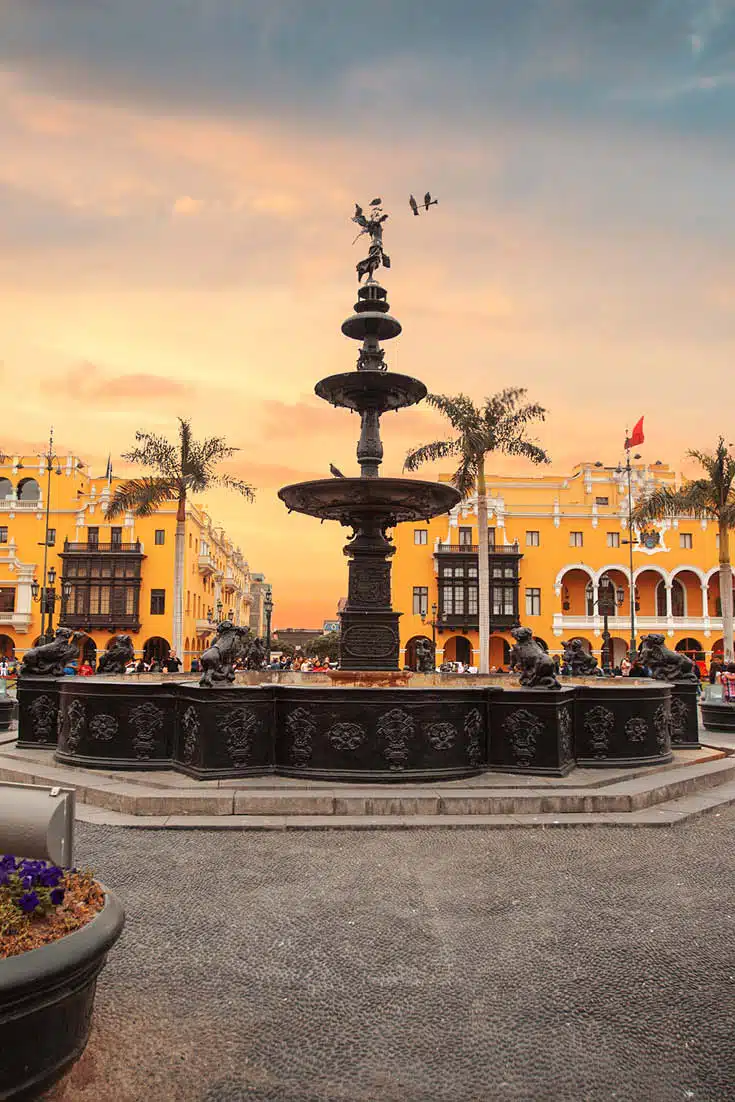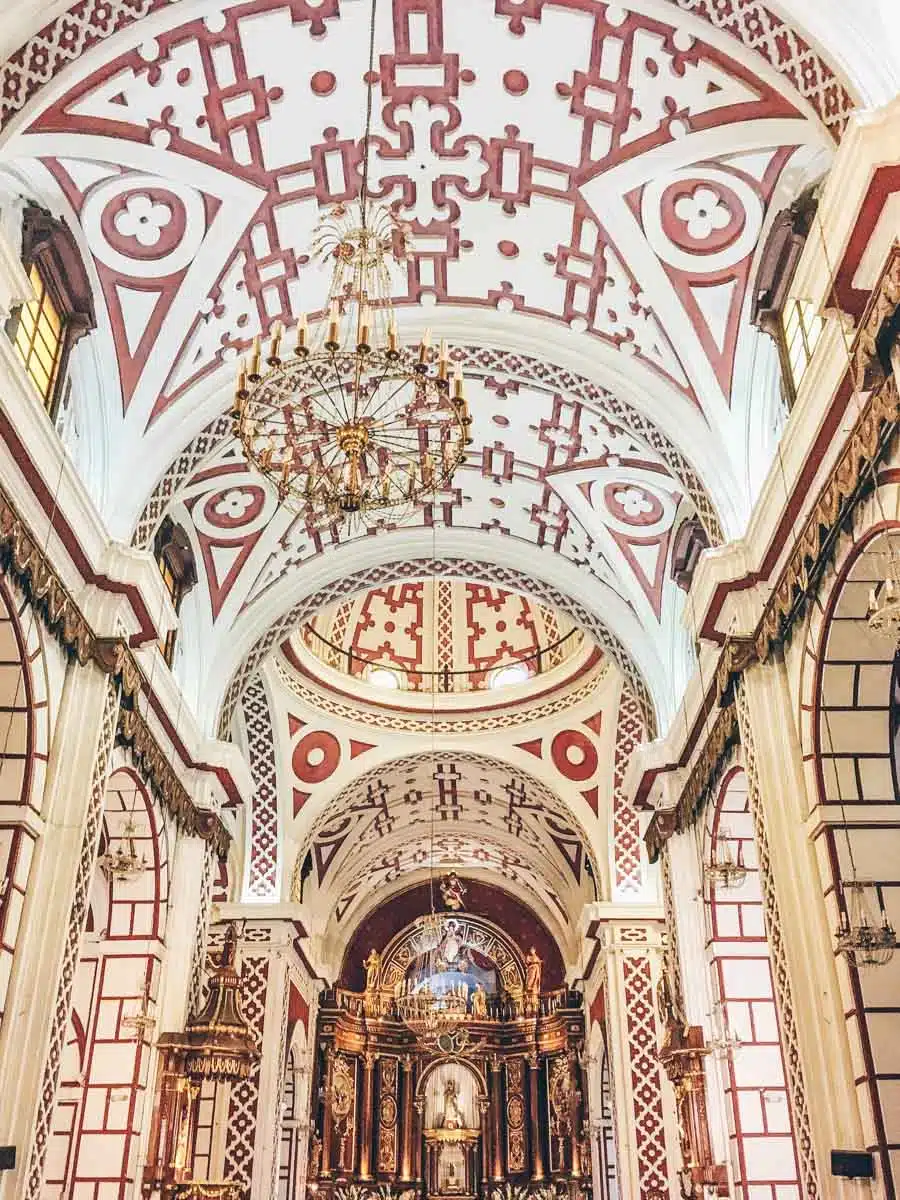 Visiting the Monastery of San Francisco, Lima
Where to Find the Best Ceviche in Lima