Traveling to Central Asia? This guide is filled with handy tips and tricks to know before you go.
Comprised of five "-stan" countries, Central Asia is a vast region that's relatively untouched by travelers compared to the rest of the world.
Despite widely held misconceptions about the area, it's actually a fascinating and safe place for intrepid travelers to experience the incredible history of the Silk Road, the perplexing culture of nomadic people, and the stunning beauty of the unique landscapes in the region.
For experienced travelers looking for a unique adventure in a less-trodden area of the world, traveling in Central Asia is definitely something to consider.
I spent 3 months traveling in Central Asia solo and, while it was one of the most challenging trips I've ever been on, I found it to be one of the most rewarding travel experiences I've ever had.
Intrigued? Read on to hear more about what I saw, observed, and learned during my three months in Central Asia.
Things to Know Before Traveling in Central Asia
General Tips & Fun Facts
There are five countries that comprise Central Asia.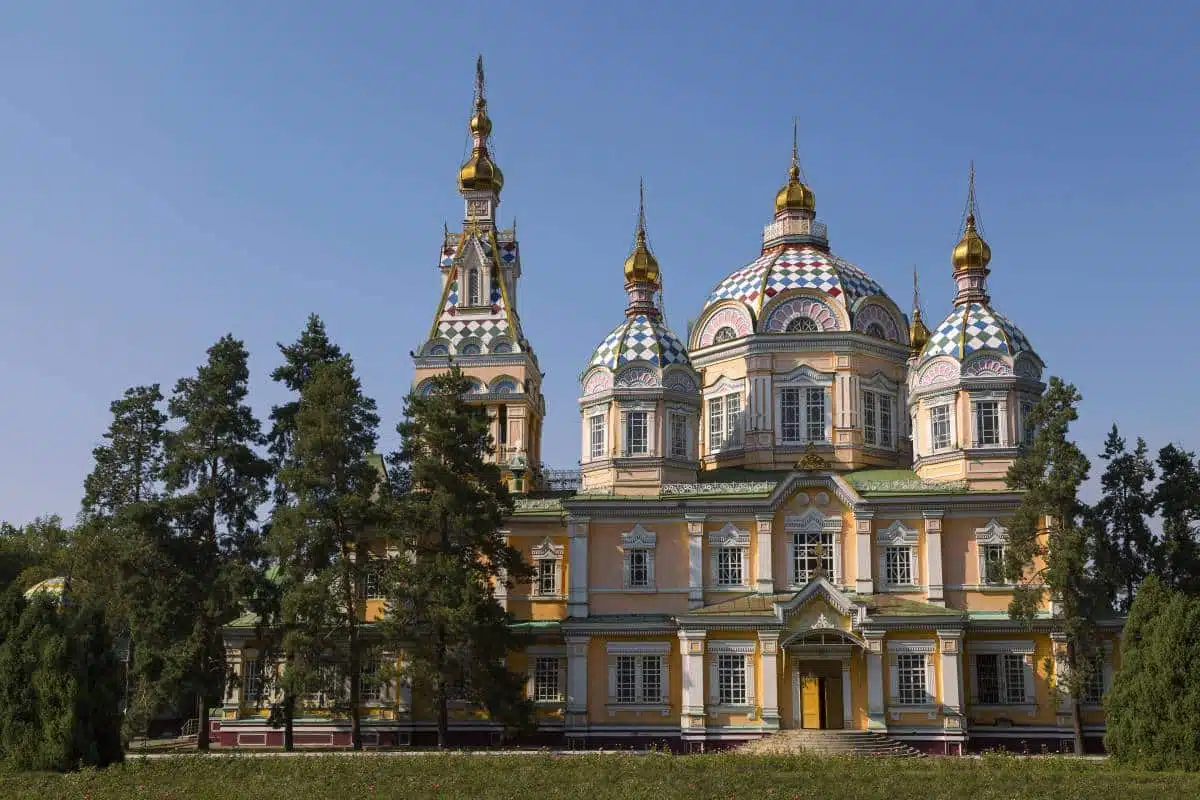 You might be wondering what the heck Central Asia even is. After all, we don't talk about it much in the American media, with the exception of Borat (who casts a slightly incorrect view of what the "-stans" are, IMO).
Central Asia, as it's defined by Encyclopedia Britannica, consists of post-Soviet countries bordered by China, Russia, Afghanistan, and the Caspian Sea. In short, that consists of five countries: Kazakhstan, Kyrgyzstan, Tajikistan, Uzbekistan, and Turkmenistan.
This guide discusses some facts, cultural norms, and traveler observations about all five countries of the region in general.
Russian is the lingua franca of the region.
The first rule of getting by in Central Asia is knowing at least a basic level of Russian.
Personally, I only know how to read and pronounce the alphabet, basic greetings, a few short sentences about myself, and how to count, and that was enough for me.
However, don't expect many people to be able to speak English: in my experience there, there were very few people who had a working knowledge of English, including some guesthouse and tourism staff!
I also found it extremely helpful to download the Google Translate app and the Russian offline data. This way, I could use Google Translate on the go without needing an internet connection. Yeah, basically magic.
The majority of people in Central Asia are Muslim, but there are religious minority groups.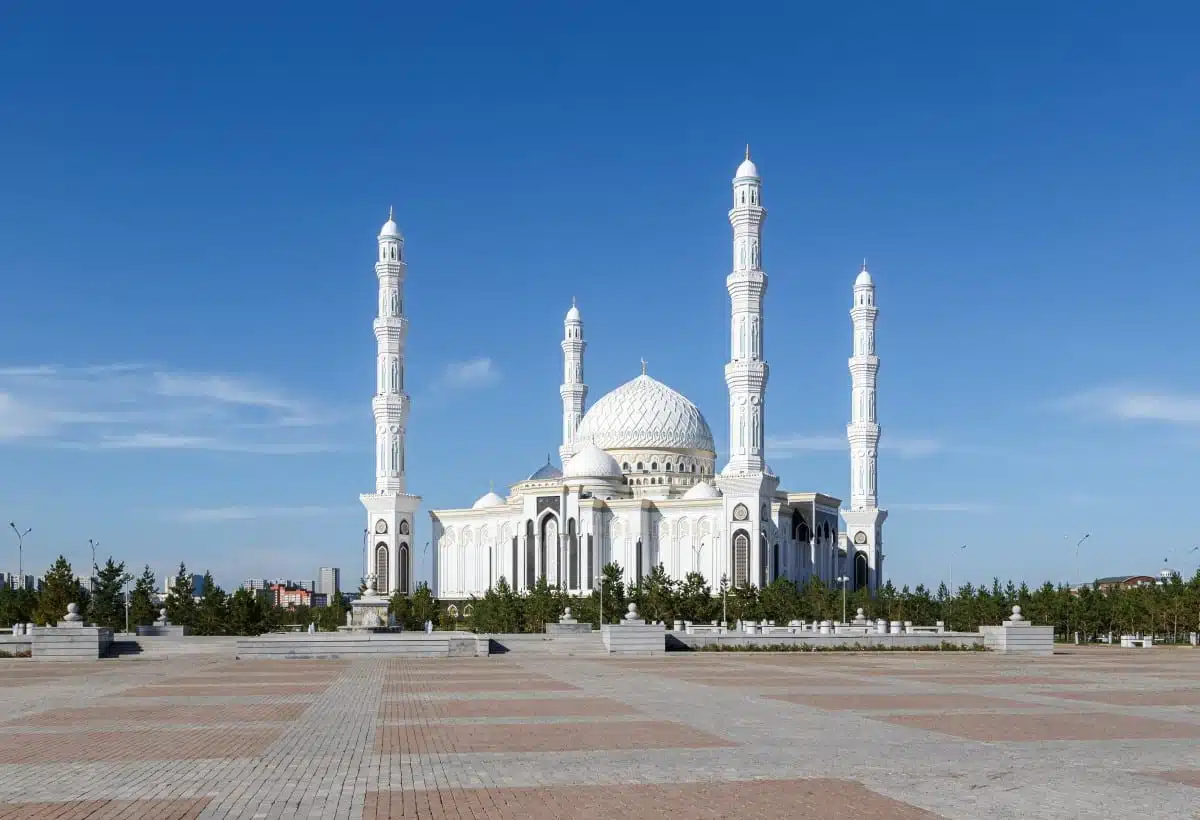 In all of the Central Asian countries, you'll see mosques EVERYWHERE and hear prayer calls instead of church bells. While most of the governments are secular, Islam infuses a lot of the cultures and traditions within each of the five Central Asian countries.
It's definitely not necessary, but it's helpful to have a working knowledge of Islam's roots and beliefs to help contextualize a lot of the religious sites and mosques you'll see in the area.
Although Islam is the predominant religion in Central Asia, there are religious minorities, including Christians and Jews.
You can find all kinds of remnants of the Soviet regime throughout the region.
From current architecture to abandoned places, evidence of the former Soviet occupation is everywhere. Their matter-of-fact, square, cold buildings are pretty much everywhere, especially in the larger cities.
My favorite example of Soviet architecture was a hotel I stayed in during the World Nomad Games. Everything was made of concrete and the elevators closed without any regard for people in the way of the door! Scary, but I suppose it gets the job done.
The high season for the region differs by country, but is generally May to the end of September.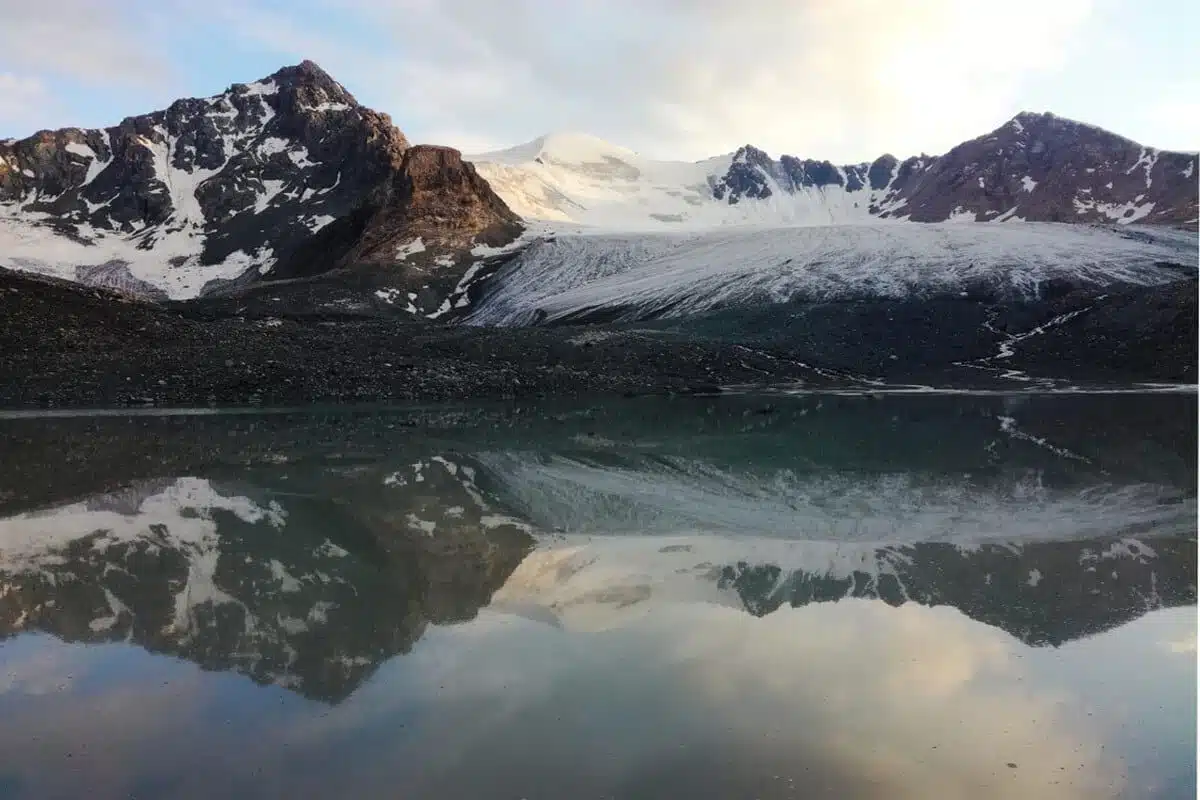 You won't want to get caught in the winter in this region – temperatures are generally VERY cold, especially in the mountainous terrains of Tajikistan, Kyrgyzstan, and Kazakhstan. If you're planning to spend time outdoors (which you should), be sure to plan your trip for the late spring or summer.
Even in high season, you won't find crazy tourist crowds.*
I was in Central Asia from July to mid-October, and I have to say the tourist crowds aren't anywhere close to those in Europe or New York City, even in the off-season.
During the very peak of tourist season, August, I hiked one of the most popular trekking routes in Kyrgyzstan and only saw one other person on my second day of trekking. You'll certainly find other tourists here, but it's definitely not "crowded" like some of the world's more popular destinations.
And yes, it's extremely refreshing.
*Except for Uzbekistan. I found myself standing in lines, elbowing my way through big bus tour groups, and refused service at restaurants there because it was so crowded. FWIW, I think late September/early October (when I went) is the busiest season for tour groups here.
You may need some visas, but most* are relatively simple and painless.
*All of the visas are simple and painless EXCEPT for Turkmenistan, which is a serious pain in the butt and requires a lot of planning and research.
When planning my trip, I was pleasantly surprised to learn that I didn't need complicated visas for all of the countries in this region. In fact, as an American, I only needed visas for 3/5 countries, two of which offered hassle-free e-visa programs. And, to make matters even better, I didn't have any problems at any of the borders…*knock on wood.*
See below for a brief overview of each country's visa situation:
Infrastructure is rapidly catching up with tourist demand.
Central Asia's tourism has grown by leaps and bounds in recent years, and its infrastructure is quickly catching up. But it's still far from perfect, as you'll see when you arrive.
Roads are under construction. Restaurants are not open during the hours advertised. But if you're willing to be patient with some of the tourism growing pains, you're sure to have a fantastic and eye-opening experience.
The cities are the only best places to get reliable WiFi.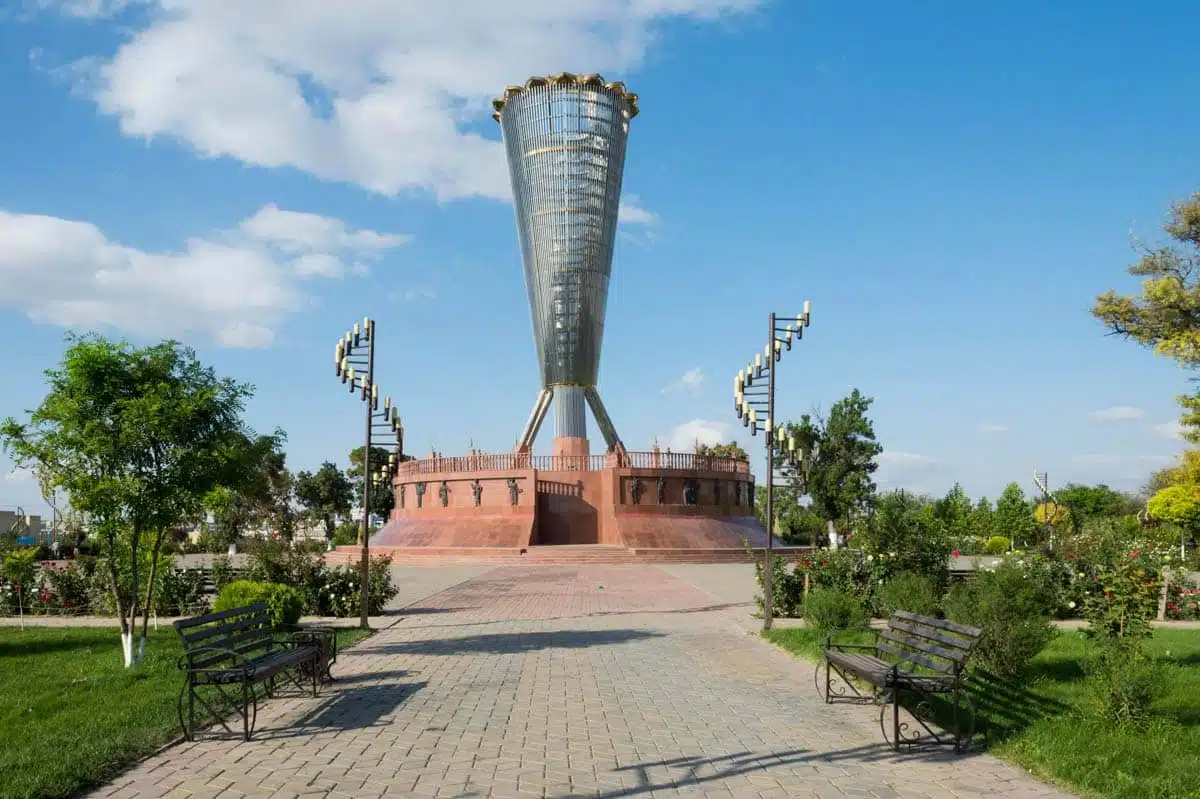 If you need steady and reliable WiFi, you'll be able to find it…but only in the big cities.
Most hotels and guesthouses advertise free WiFi but it rarely ever works better than being able to load iMessages and the occasional Google search (if that). Forget uploading photos or watching Netflix/YouTube almost anywhere except in the cities.
Personally, I found Almaty, Bishkek, Osh, and Dushanbe to have fantastic Internet connectivity, if you know where to look. On the other hand, the whole country of Uzbekistan – including the largest cities of Tashkent and Samarkand – had slow, almost unusable Internet.
The phone networks work somewhat better, but connectivity can be hit-or-miss depending on location and provider.
Central Asia is full of mountains!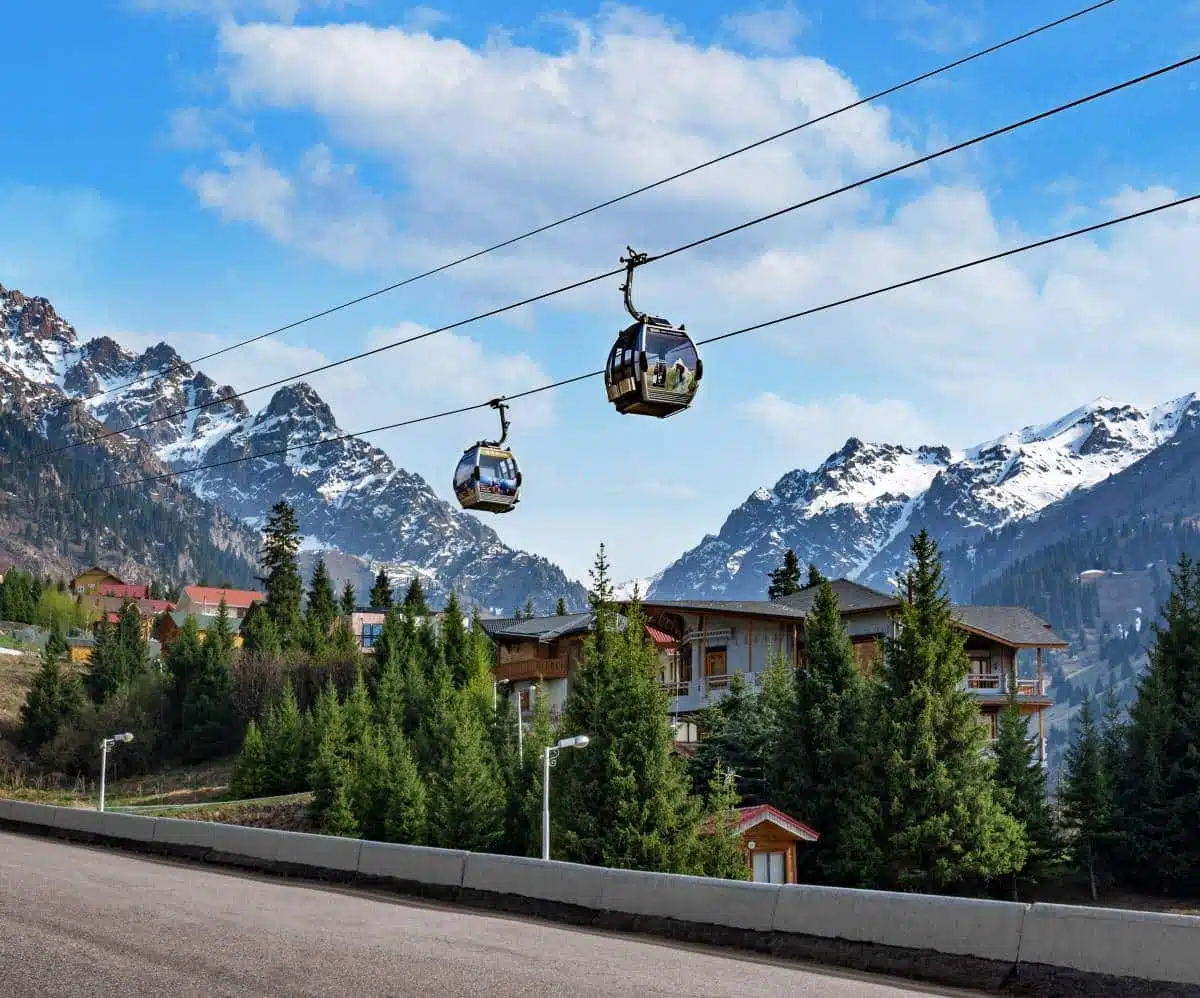 Because of its portrayal in the media, you may think that Central Asia is really, really flat. But that's totally not true! There are mountains all over the place here, especially in southern Kazakhstan, Kyrgyzstan, and Tajikistan.
Central Asia is truly a hiker's paradise and when you get here, it's easy to see why.
The Silk Road runs right through here.
If you're interested in history and the blending of cultures, you've come to the right place. This region is basically the heart of Silk Road activity, with many crossroads of the ancient trade routes spread out throughout the region.
Today, you can still see remnants of the old Silk Road in the ancient caravansarais, mosques, and city centers that were built around an industry of trade and knowledge sharing.
Central Asia, due to its place on the ancient Silk Road, is a blend of many different cultures, ethnicities, and histories. There are influences from the Chinese, the Russians, the Arabs, the Mongols, and the Turks, as well as ALL of the ethnic groups that call this region home.
It's safe for tourists.
Central Asia is an extremely safe region to travel in. Aside from the occasional bout of food poisoning and some really crazy drivers, you're unlikely to experience things like pickpocketing, armed robbery, etc.
The worst I got was taxi drivers trying to overcharge me for a ride from the train station to the city center, and that simply required some negotiation to navigate. Of course, never let your guard down as a traveler and always be aware of your surroundings, but in general, Central Asia is a safe and peaceful region to travel in.
Getting Around & Accommodation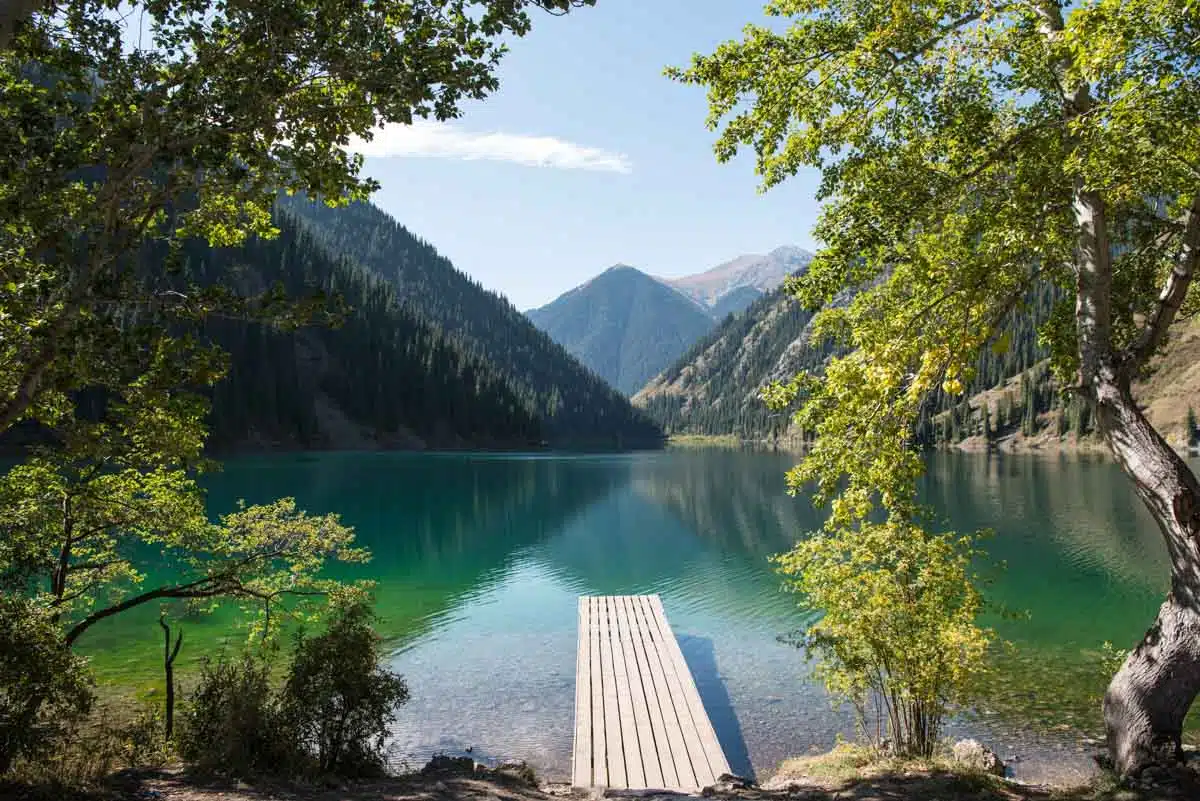 There are plenty of comfortable hotels, but don't expect high-end luxury.
Central Asia is many things, but it's not a place to visit if you hope to sit at a resort pool with waiters serving you fruits on golden plates. You won't find it (at least not at this moment).
With that said, you can find some real gems to stay at throughout the five countries that are comfortable, clean, and have working WiFi and English-speaking staff. Some might even have a pool.
To be honest, it's pretty refreshing knowing that the real sparkle of the country is outside the glitz and glamor of the big resorts. You'll surely find international-standard comfort here if you look for it, but as for five-star, five-diamond, five-dollar-sign properties with spas and pet giraffes on demand…not a chance.
If you want to save money, prepare to ride on marshrutkas and shared taxis.
Marshrutkas, or mini buses, are the cheapest and easiest way to get around most of Central Asia. Shared taxis are exactly the same thing, except in normal cars instead of mini buses.
Like a short sentence, they're direct and to the point. No frills. You'll likely be in a somewhat cramped seat, with no AC, sitting next to an older man in a kalpak, or a woman with a toddler in her lap.
But it's worth it for the low price tag and the local experience.
Most marshrutkas and shared taxis don't run on a schedule, instead waiting until all of the seats are filled to leave for the desired destination. However, with that said, it's important to try and get to the bus station early on your departure date to secure a seat, as sometimes marshrutkas stop running in the afternoon.
I loved riding the marshrutkas. I always had the funniest and strangest interactions with locals on there, and I felt like they were generally judgment-free zones. Everyone's just trying to get from point A to point B.
Hitchhiking is the Central Asian form of ride-sharing apps.
Sadly, there's no Uber in Central Asia, but they have the next best thing: street taxis. This is just a fancy way of saying "hitchhiking." Here it's a cultural norm and everyone and their mother does it, including young children and older women and men.
To catch a ride, all you have to do is stand on the side of the street where traffic is moving towards your desired destination.
Stick out your hand (not your thumb). Someone will pull over eventually and ask you where you're going. You tell them. They either nod and say "da" and you get in or shake their head and drive off. Sometimes they'll ask for payment, sometimes not, but it's best to ask in advance if you're not sure.
If you don't feel comfortable hitchhiking, there's a handy app that works in some major cities called Yandex Taxi. It's basically Uber but you pay in cash, and it's a great way to avoid getting ripped off by cab drivers. The downside is it's not available everywhere, nor is it available all the time.
If all else fails, you can always have your hotel or a nearby restaurant call you a city taxi, but it's almost sure to be more expensive than either of the options above.
Within cities, public transportation systems are a cheap and effective way to get around.
If you're not keen on hitchhiking and you're exploring during the day, public transportation in the cities is actually pretty good and it's super inexpensive.
The best way to navigate through public transportation is with an app called 2GIS. It's an offline map of most major cities in the region that has all of the bus routes and stops saved.
You simply input your destination and it tells you the hours, bus line, and time estimate to get there. Pretty snazzy, eh?
Always clarify the price of transportation in advance.
When taking a taxi or a marshrutka, always clarify the fare before you board. This helps to mitigate any communication issues and potential overpayment. It also empowers you to be able to say "yes" or "no" if a fare is unreasonable.
If you don't ask, you run the risk of the driver charging you willy-nilly because you're a foreigner (and nobody wants that, right?).
The roads here in general can be pretty dismal.
While major roads are usually fine, you'll probably find that as soon as you leave the major metropolitan areas, the roads become really bumpy and poorly maintained.
This is most important if you've decided to rent a car, but even if you're simply a rider, you should be prepared for a LOT of bumps. Marshrutka rides are usually several hours, and sometimes traverse these kinds of roads for a huge majority of the time.
Be prepared, and bring dramamine if you're susceptible to motion sickness.
Many of the most incredible places require a private driver or car.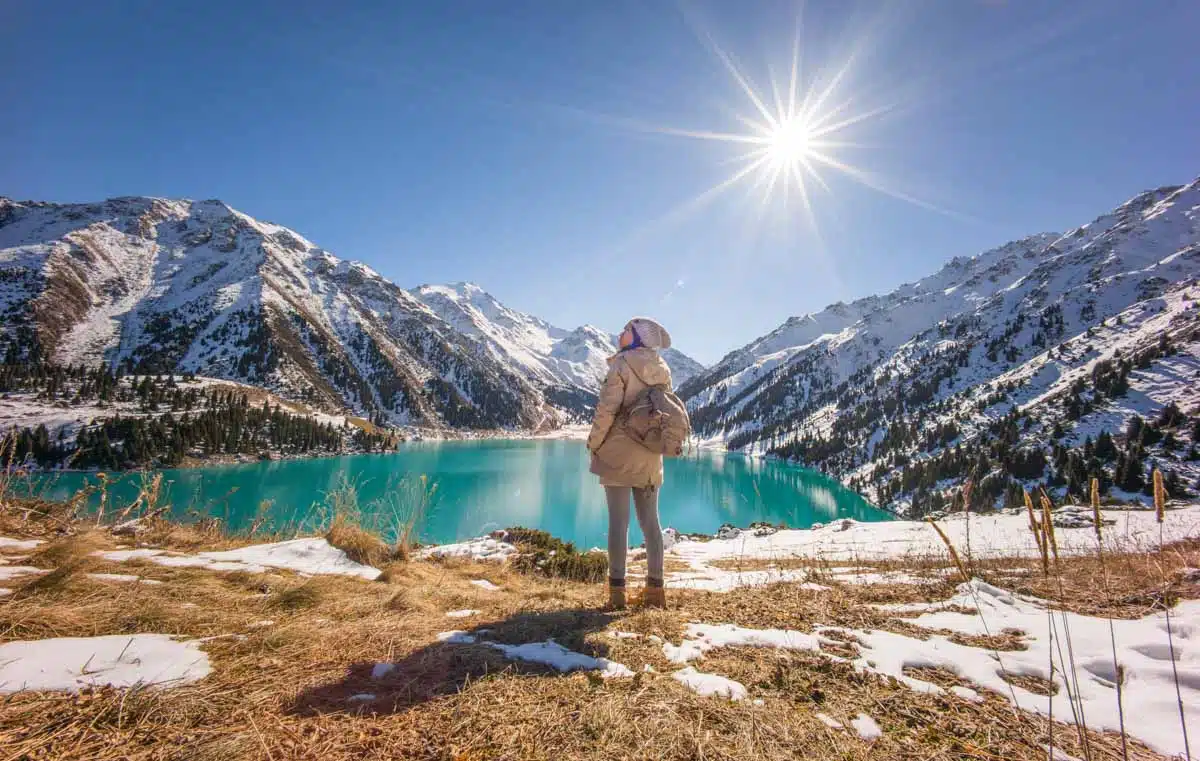 While marshrutkas will get you to most of the main cities, to get to some of the more beautiful mountain villages and hiking areas, you'll most likely need to have a private car.
The easiest way to do this is to hire a car and driver, but it can get expensive, especially if you're traveling alone (like me). The Community Based Tourism (CBT) offices can help organize drivers and rides in their respective regions. They can also assist in finding you a group to travel with if you're on your own..
Another way to get to these remote places is to rent a car. You can do this in the main cities, but there's not a ton of agencies who are willing to rent cars to tourists, so be sure to research and book in advance.
Etiquette & Cultural Norms
People will invite you for tea all the time.
Tea is to Central Asia as coffee and happy hour are to American yuppies. When someone wants to get to know you or show their hospitality, they'll invite you to tea.
Usually, the tea is taken in their own home. It's a way of showing hospitality and respect, and it's really, really nice. There are usually all kinds of snacks, like traditional boorsok bread, and small salads involved, too!
You'll need to be really obvious with your waiters and service staff.
When dining out in Central Asia, your wait staff will probably take your order and then disappear into the ether for all eternity.
And by that, I mean they'll never come back to check on you once you've ordered your food. This means that when it's time for the check, you'll have to do some searching to a) find your waiter and b) communicate that you want to pay.
Often this requires much more hassle than anticipated, so be prepared. Worst case, just get up and walk around the restaurant to find them.
If you aren't firm, you'll get cut in line.
In general, people in Central Asia are really friendly, but all of that friendliness goes out the window when you're at the border, or the airport, or the bank. Why? Because many people are eager to cut you in line. They aren't subtle about it either – people will often simply come and stand next to you in line, then squeeze before you when it's your turn.
But just because it happens often doesn't mean you need to tolerate it.
To avoid getting cut in line, hold your own and stand as close to the person in front of you as you can. When that person is finished at the counter, move immediately.
Be ready to shove your passport in front of anyone who is trying to cut you. And be really firm in your movements, or else you WILL lose your place in line, over and over again.
People who speak English LOVE to practice with foreigners.
Although they are few and far between, people who've been able to learn English in Central Asia LOVE any opportunity to practice, and more than likely they'll start up a conversation with you.
It might take you by surprise or seem overly friendly, but many of these people are simply being nice and are eager to converse with someone from abroad. A lot of the locals I met on my travels were people who just randomly came up to me and asked where I was from, or what the United States is like.
You'll have to work hard to get accurate information.
To be honest, this was one of my biggest pet peeves about Central Asia: when people (especially service workers) don't know the answer to something, it seems like they just…make something up. A typical conversation I'm alluding to might go like this:
Me: "Hello! Do you know where the marshrutka to X picks up and how much it costs?
Bus station employee #1: "Over there [motions to left], and it's 200 som."
Me: [Walks over to bus] "Hello, I'd like to take this marshrutka. It's going to X right?"
Bus station employee #2: "No, this marshrutka is going to Y. The marshrutka to X is over there [motions to right]."
Me: [Walks to right] "Hello, I'm looking for the marshrutka to X. Is this it?"
Bus station employee #3: "No, marshrutka to X hasn't arrived yet."
And so on and so forth. I hate making generalizations like this, but it's something I experienced as a tourist in almost every destination, town, hiking trail, border, airport, and bus station I visited. It happened regularly at the international World Nomad Games event.
Even at Ashgabat international airport, I almost missed a flight because the gate number printed on my ticket didn't exist and none of the airport staff could tell me where to go. A lot of times people just didn't really seem to know what was going on, but instead of saying "I don't know," they just came up with whatever answer they could think of.
To help you navigate this strange tourist issue, I'd double and triple check any information you get offhand with other sources. Ask 2-3 employees your question rather than just one. Try to find an official source to verify. And always, ALWAYS arrive early for any scheduled departure so you can figure out where to go.
It's a real test of patience, but it gets better the more accustomed to it you are.
Food & Drink
2You shouldn't travel to Central Asia for the food.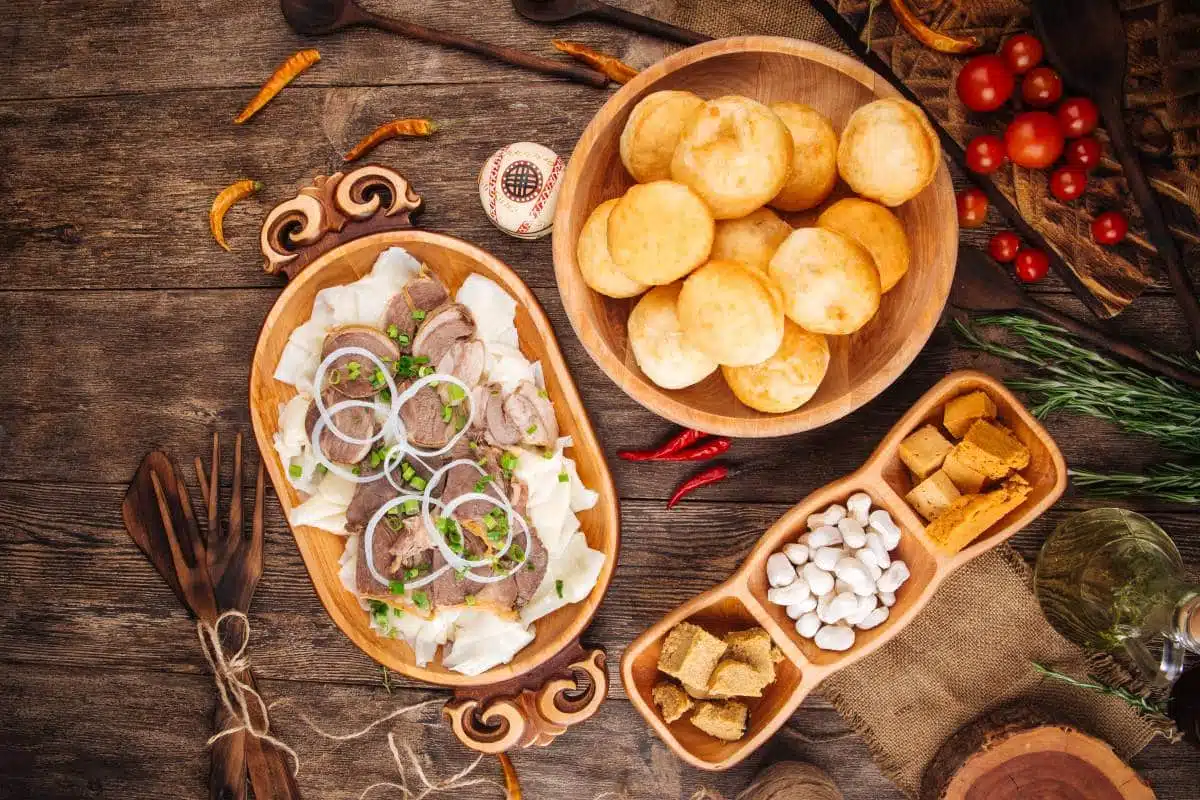 I know it's a bold statement and everyone has their own dietary preferences, but I really wouldn't recommend Central Asia as a "food travel" destination. Will you find some excellent food? Of course! But more often than not, the food options are limited to some kind of carbohydrate, a large helping of oil, and some kind of meat.
You want vegetables? It's raw cucumber and tomato for you, if you're lucky they'll be mixed with a little bit of dill. As you can imagine, especially for travelers staying here more than a week or two, it can be really repetitive.
In the cities, there's more variety in food, so I suggest taking the opportunity there to eat different things and cleanse your palate. I had some pretty decent Korean and Turkish food while in Central Asia simply because I was looking for a change from the usual fare.
Being a vegetarian is extremely difficult, but not impossible.
Given the traditional food patterns above, you can probably imagine that being a vegetarian would be very, very tricky. Although I'm not a vegetarian while traveling, I did meet a good number of people while traveling who are.
They said that being a vegetarian in Central Asia was very challenging, but with some preparation and foresight, it was definitely doable.
On many excursions to more rural areas, the vegetarians I met usually brought their own food to cook and had to carry along their own stoves and mess kits.
Just because there's a menu, doesn't mean that anything on it is available.
In restaurants, servers will likely give you an extensive menu with many delicious-looking options. Your mouth might even water at the thought of that mushroom pizza or Caesar salad. But don't get your hopes up, because you'll likely get the dreaded "we don't have that" many times in restaurants all over Central Asia.
This happens all the time, so much that it became a running joke between many friends I made in the area. Most restaurants have a menu, but few actually offer everything that's on it.
As someone who traveled in the region for 3 months, what baffled me the most was why the menu exists if the food offered is sometimes completely different. But I learned, after many rejected entree orders, to choose 3 items on the menu that I want – a plan A, B, and C – in every restaurant that I went to.
And if they didn't have any of them (which actually happened a few times), time to go into a corner and cry.
Want real coffee? You'll have to hunt for it.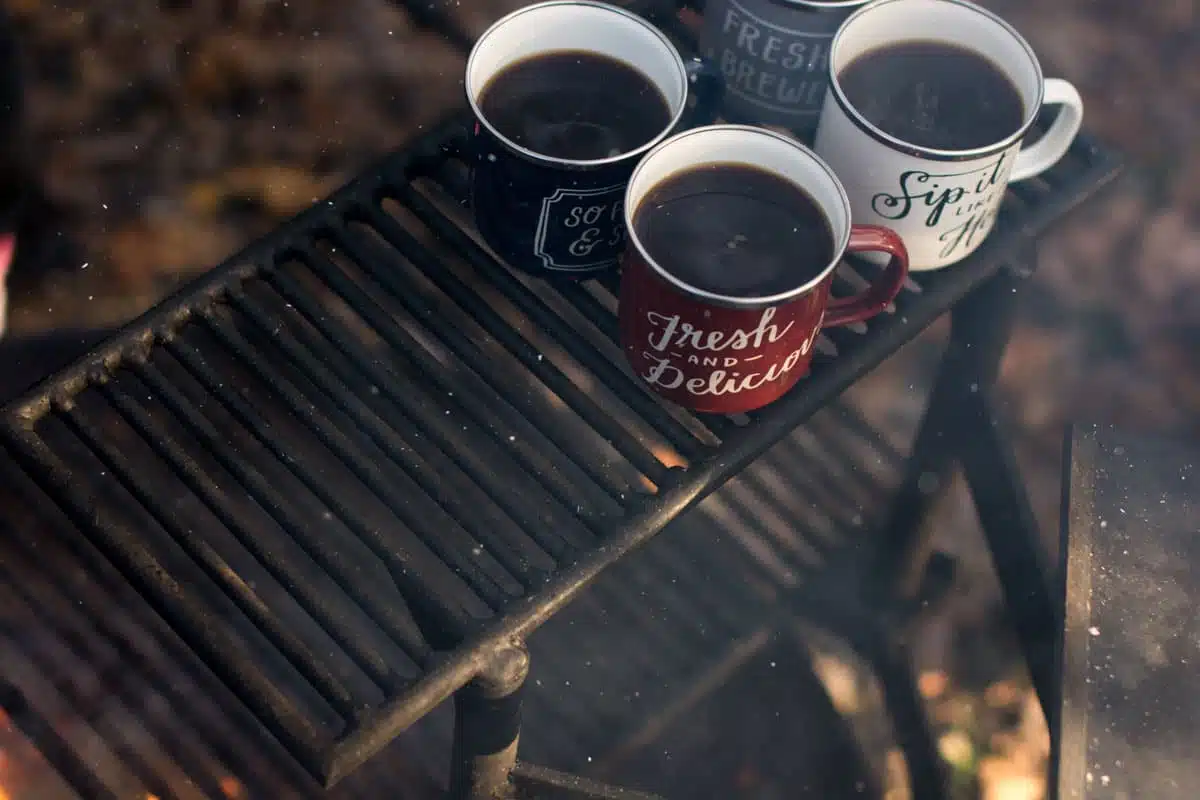 While tea is as abundant as air, non-instant coffee is surprisingly difficult to find in Central Asia.
Of course, it's much less of a challenge in the cities, where hipster coffee shops are definitely becoming a thing. But at guesthouses, hotels, and villages, you'll be confined to instant 3-in-1 if you don't bring your own.
A friend of mine from Germany had a great solution to this: bring her own jar of (better) instant coffee everywhere she went.
Hygiene (AKA, the TMI Section)
There's no such thing as a perfect bathroom.
Real talk: the bathrooms in Central Asia are always missing something. Sometimes it's toilet paper. A flush button. Soap. A toilet in general.
Anyway, it's good to mentally prepare yourself for the bathroom situation in Central Asia, because if you've never traveled somewhere without Western bathroom facilities, you'll be in for a real culture shock. More details below…
Be ready for squat toilets.
Of the toilets in Central Asia, I'd say 75% of them are squat toilets and the other 25% are Western. The Western ones are usually found in hotels and high end restaurants. Everywhere else, expect squat toilets.
Some are modern and ceramic with normal flushing mechanisms, while others are literally a hole in the ground surrounded by two wooden planks to stand on. Anyway, I put this one on here just to warn you that you should be ready to squat. A lot.
Always have toilet paper and hand sanitizer with you.
This should be a given pretty much anywhere in the world, but it's especially important in Central Asia because bathrooms often don't have sinks, soap, or TP. Just expect that the bathrooms won't have any of the above, and you'll always be prepared.
Be prepared for less-sanitary food and water conditions.
In much of the developing world, you should come prepared to purify water and take care of any foodborne illnesses. There are a lot of livestock communities and – as with any area filled with animals – it's important to purify any tap or river water before drinking it.
For this, I always use a SteriPen AND/OR my Sawyer Mini water filter. I have both, which is awesome because I dropped and broke my SteriPen during the first week of my trip (klutz…). I've been using my Sawyer Mini the whole time and it has worked well.
On the same topic, food poisoning is a real risk here. Food sanitation guidelines and norms are much more relaxed here than in Western countries. The food in Central Asia is usually cooked well but be on the lookout for the usual risks of potential food poisoning: things like not-quite-boiled water for coffee or tea, undercooked meats, fresh vegetables washed in tap or river water, etc.
I'll be honest: I experienced a heightened amount of food poisoning while in Central Asia. So did almost every other traveler I met while I was there.
Maybe it's because I'm lactose intolerant and there's lactose in literally everything. Maybe it's because I ate too much street food. But either way, it's good to be prepared, and given that many of the places you'll visit are rural without pharmacies or shops, this is a situation where you'd rather be safe than sorry.
Odds & Ends
Souvenir shops are oddly hard to come by (except in Uzbekistan, where they're oddly hard to avoid.)
In all of the countries I visited, except for Uzbekistan, I had trouble finding a souvenir shop where I could buy local handicrafts and postcards. In Kazakhstan, I had trouble finding a single souvenir shop. I went to one in Karakol, Kyrgyzstan where there was no one manning the shop: the door was just wide open with no one inside.
In Tajikistan, there were a few roadside stands on the Pamir selling local designs and wool socks, but otherwise nada. And in Turkmenistan, there were some in the hotels but they were mostly closed. I finally found a small corner of the bazaar in Ashgabat with some local things to buy.
If you want to buy a souvenir, you'll have to search for them.
Except in Uzbekistan. In Uzbekistan's main tourist cities (Samarkand, Bukhara, and Khiva), the souvenir sellers will be on you until you either run away in fear or buy something. It's not as bad as in the most touristed places of the world, but it's something to be aware of as you won't find this behavior in any other parts of Central Asia.
SIM cards are cheap and often the most reliable form of connectivity.
Remember what we said about the WiFi? Well, there's one easy way to get around it, and that's by buying a SIM card.
They're really cheap and you can usually get a good amount of data from them for just a few USD or EUR. The data isn't the fastest, but it's reliable and it works (which is more than can be said about most WiFi connections!).
If being connected is important to you, invest in a SIM card for your unlocked phone. It's worth it.
The nomadic traditions and culture are still alive and well here.
There are few places in the world where you can still find semi-nomadic shepherds living and working as they have for many centuries. Especially in Kyrgyzstan and parts of Tajikistan, people still continue to live in yurts and herd animals across the vast alpine pastures during the summer months.
A marshrutka ride or drive across the rural areas of the country will expose you to yurt camps dotting the side of a mountain and horse-riding cowboys herding hundreds of animals across the valleys.
Even in places like Kazakhstan, Uzbekistan, and Turkmenistan where people no longer live this way, the remains of the nomadic way of life still infuse their cultures and identity. It was an incredible and unique experience getting to experience this way of life firsthand, and to immerse myself in a society so deeply ingrained in the outdoors.
I think there's a lot we can learn from the people of Central Asia, and I'm thrilled I got to experience this vast region first-hand.
Central Asia Travel Tips: Final Thoughts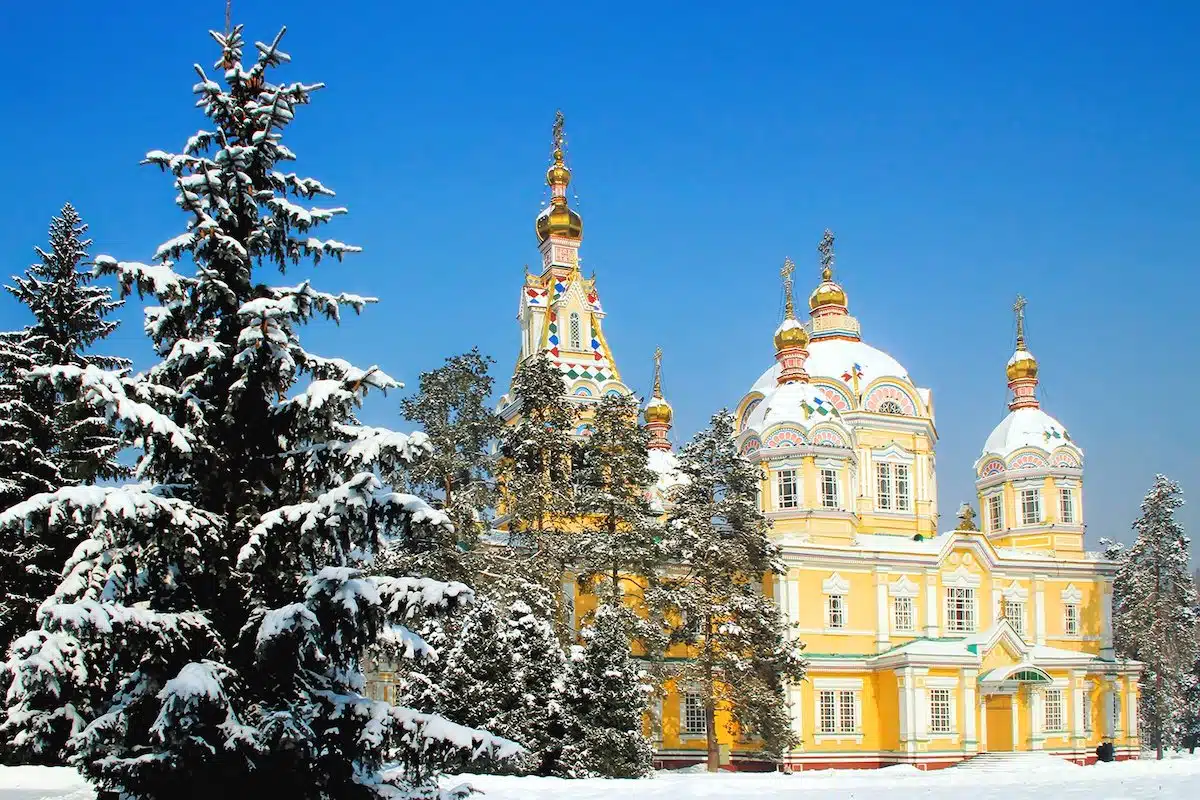 Despite the challenges, Central Asia is a really special and magical place to visit.
Aside from a few culture shock-related challenges, you'll be amazed at the pure generosity and kindness of many of the people in all five countries of this region. Many people approach travelers with a kind of friendly, warm curiosity that instantly disarms you and makes you feel at home.
Despite many challenges of traveling in Central Asia, I found that the pristine nature and the kindness and warmth of the locals really made the experience worthwhile for me.
Love This? Save and Share on Pinterest