If anything, thoughts of unforgettable adventures and unimaginable beauty don't usually pop up when you think of South America. The joke's on you, however, I'm about to blow you away with the best things to do in Colombia.
I could pop off and rant about the best beaches in Colombia. I could rave about iconic South American landmarks you'll find in this country. Or I could do something absolutely incredible.
How about bringing every sight, sound, flavour, smell, and Insta-worthy highlight of the country together in one list?
Oh, wait. That's precisely what I'm doing, and you're heading along for the ride.
The anticipation is palpable. Let's get going.
Speaking of rides, if you're keen on a home-away-from-home for the thrill ride that is Colombia, check out Hotel El Dorado Bogota. The perfect kick-off point for the trip of a lifetime.
Top 5 Things to do in Colombia
Explore Tayrona National Park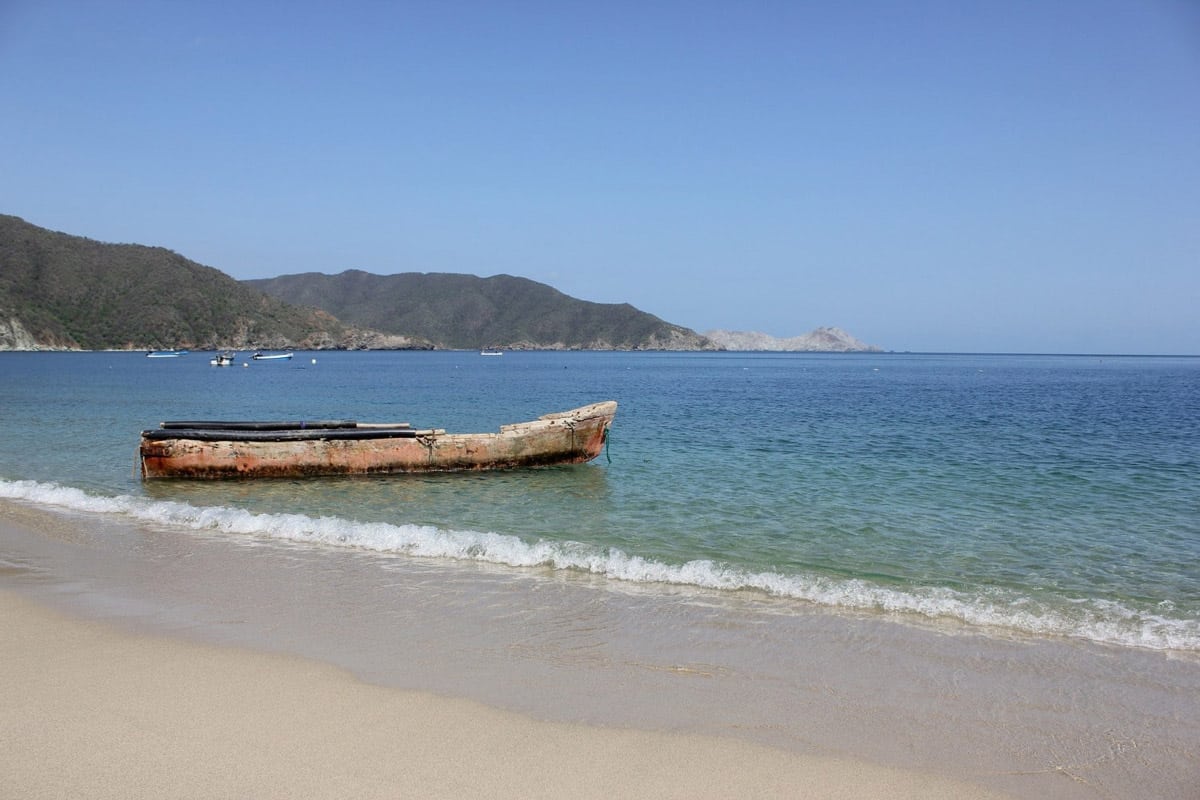 If you're not in the loop yet, let me introduce you to Colombia's stunning northernmost coastline, which sits, by divine design, bordering the Caribbean Sea. Regarding first impressions, prepare yourself for Tayrona National Park (Parque Nacional Natural Tayrona).
Its landscapes include countless hiking trails that follow the shoreline, rock formations to make you look twice and a crowning jewel…
In the paradise that is Tayrona, venture to the park's natural reef lagoon, an icon in its own right, La Piscina.
Wander Through Cartagena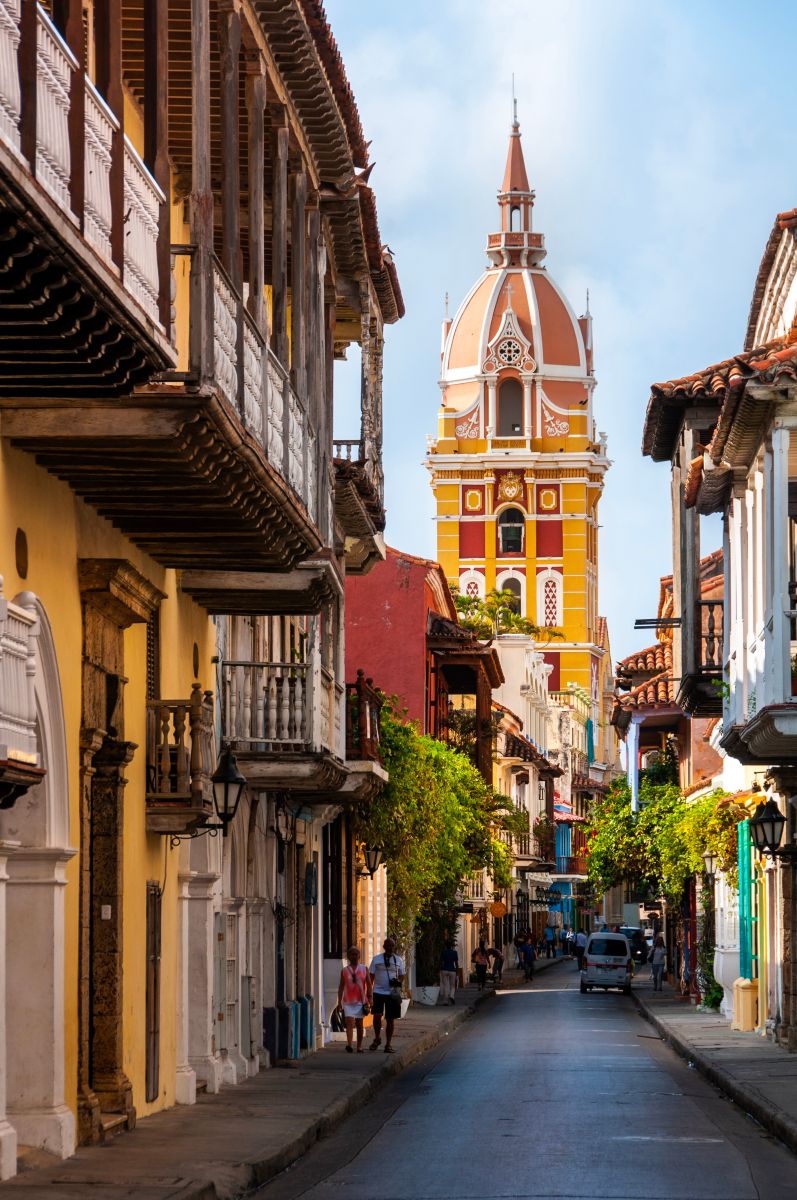 Saying that Cartagena remains one of the best-preserved colonial destinations in the Americas would be an understatement. And I do not deal in understating anything: This historic walled city is a picture cut from the cloth of an era long gone.
Many things make this one of the premier Colombia destinations. From stunning restored restaurants and world-class hotels to labyrinthine streets leading to ancient Catholic churches, it's pure bliss.
If you're looking for the best places to go in Colombia, within Cartagena, highlights include Getsemani and Bocagrande.
Visit The Salt Cathedral
As far as Colombian tourist attractions go, with a name like The Salt Cathedral, there's an undeniable attraction in waiting.
Officially, The Salt Cathedral of Zipaquira is a testimony to the salt-mining wealth of the country. And as a short day trip from Bogota, within the region's salt capital, lies this beauty.
An actual underground temple, breathtaking to see, is a carved-out, abandoned salt mine that now serves as an operational cathedral.
As a visitor, you can learn about the history of salt in Colombia and, on Sundays, attend the weekly Mass service that attracts more than 3,000 parishioners.
Discover Cocora Valley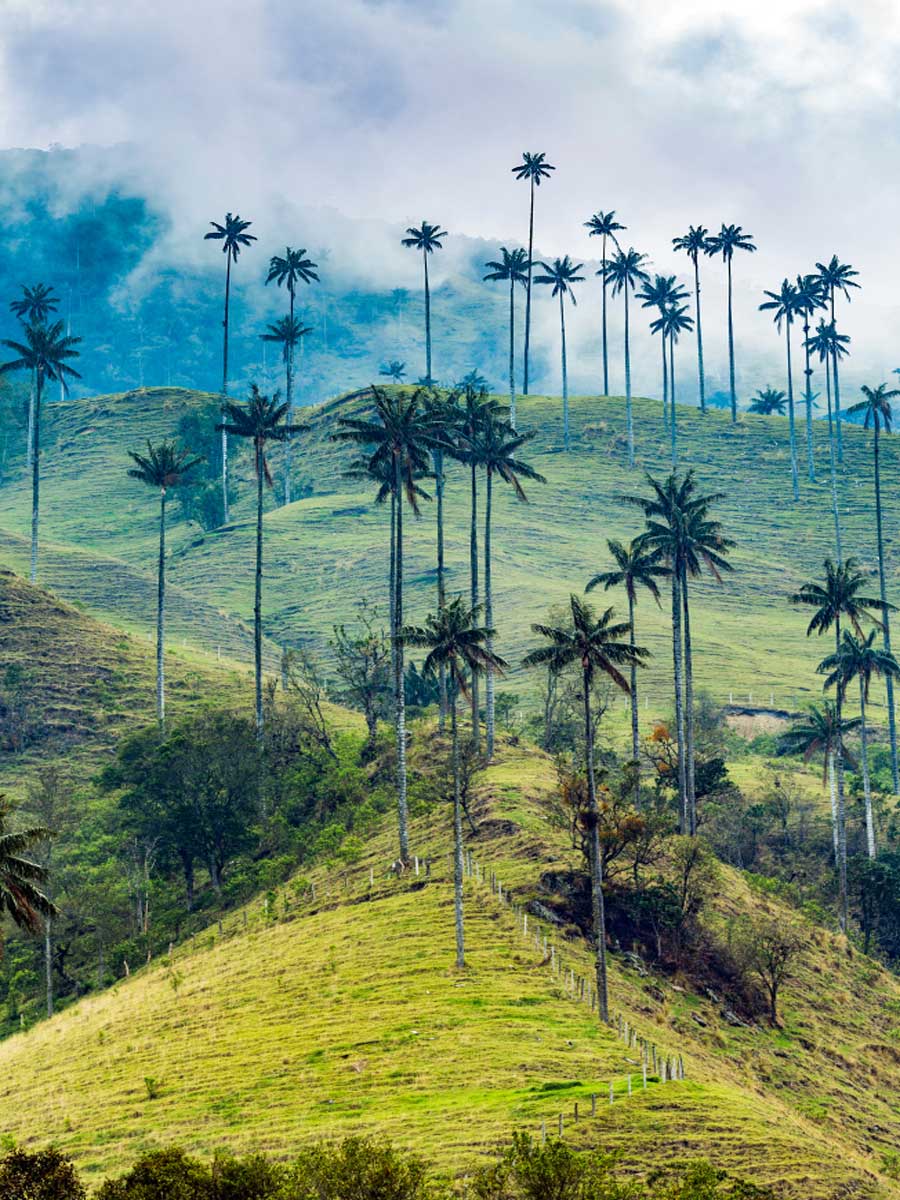 Ever been to the home of the world's tallest palm trees? Well then, count your lucky stars as an excursion to Cocora Valley is one of the most famous tourist attractions in Colombia.
It's a painting-like landscape where you can hike numerous captivating guided trails that lead through almost ethereal regions.
But if you're not an avid hiker (not everyone is), you can venture through the valley on a guided horseback tour. I know, awesome AF.
Alternatively, for the more adrenaline junkies out there, head off-road on a Jeep ATV wheezing through ridges and valleys of gorgeous palms.
Tick Bogota off Your Bucket List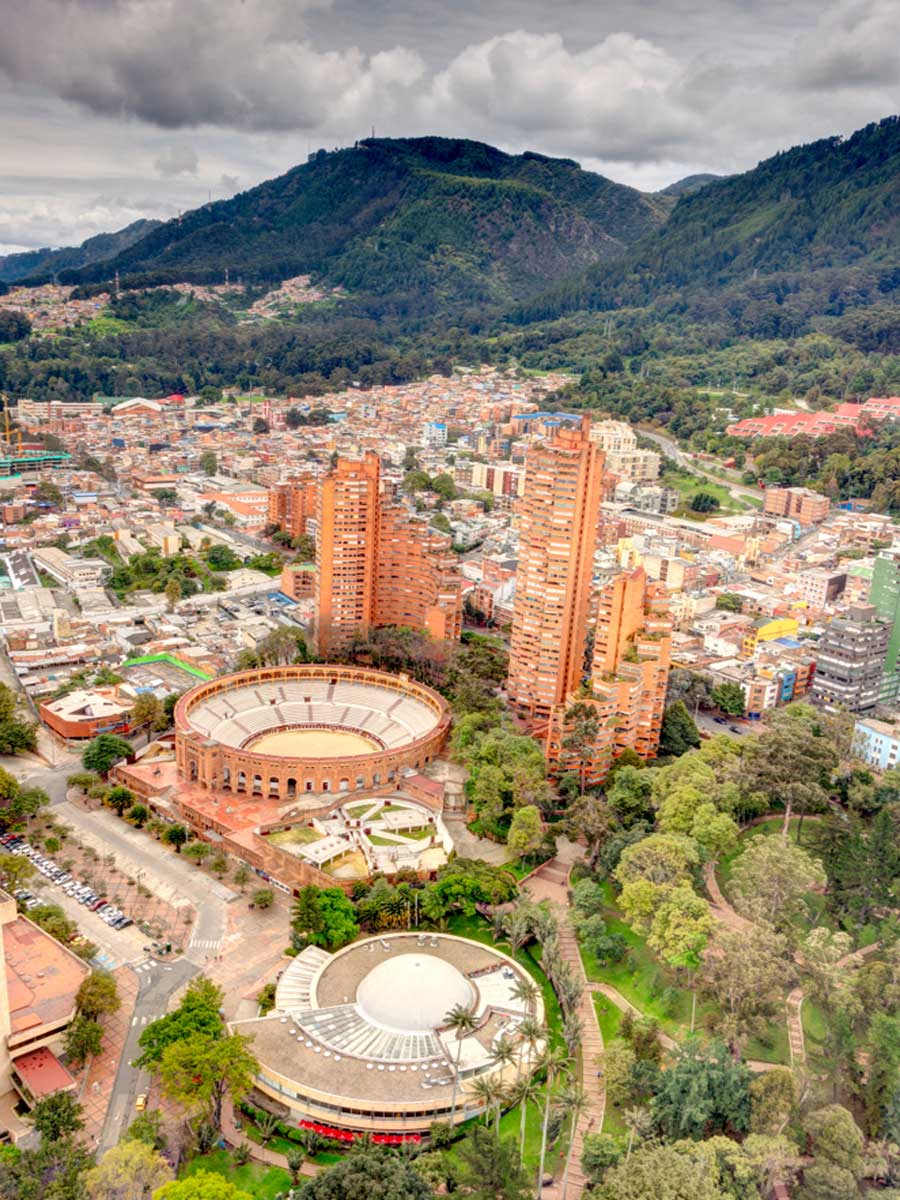 Quite simply, the capital of Bogota is one of the best places to go in Colombia. This is the country's beating heart and you need to add it to your ultimate bucket list instantly.
It perfectly blends colonial charm with a distinct urban sophistication few other significant cities could ever dream of.
Whether you choose to sightsee the historic centre of La Candelaria, marvel at the architecture of Plaza de Bolivar, or get lost in the culture of the Museum of Gold, what's not to love?
Brilliant Things to See & Do in Colombia
Party in Medellin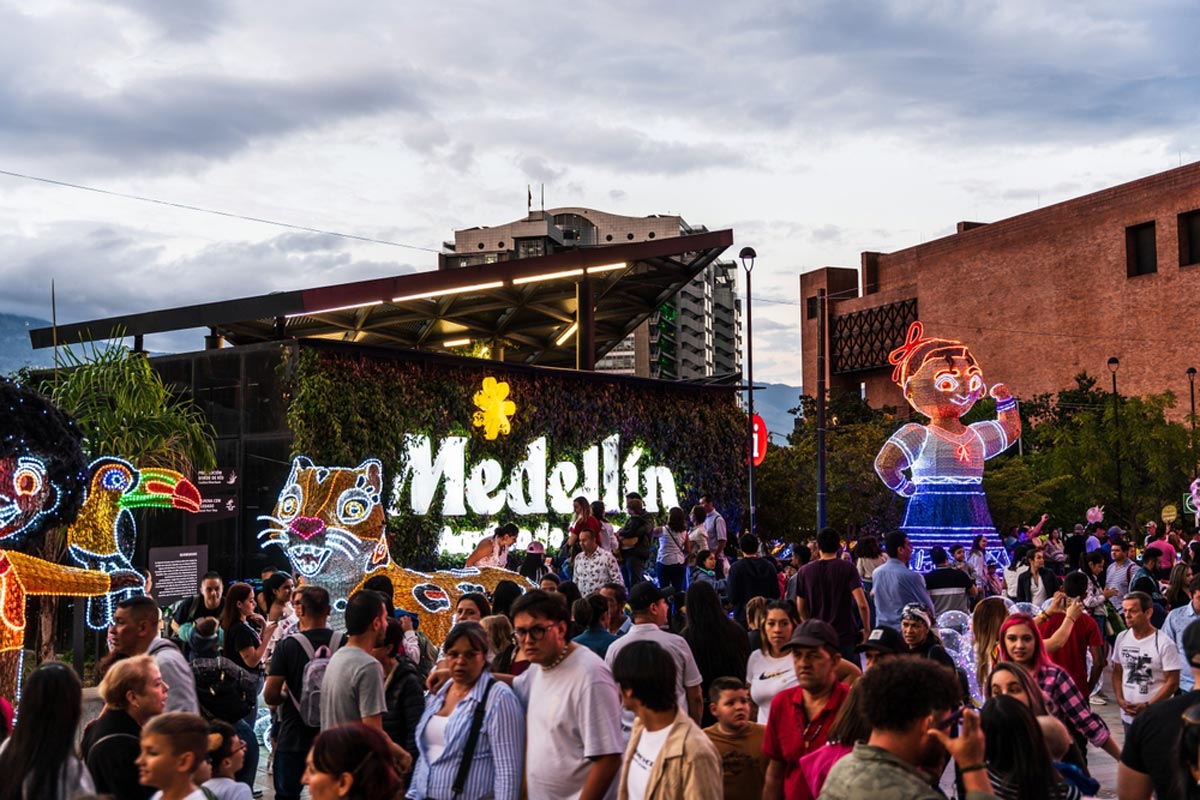 Diving into Medellin's nightlife is unquestionably the most fun thing in Colombia.
Venture into Parque Lleras (La Zona Rosa) if you want to be in the heart of the city's vibrant party scene. But other spots offer just as much fun (and just as many drinks).
Head around the town from one watering hole to the next. From Barrio Colombia to Las Palmas, find nightclub nirvana in La 70 and La 33.
Feed Your Wanderlust at Guatape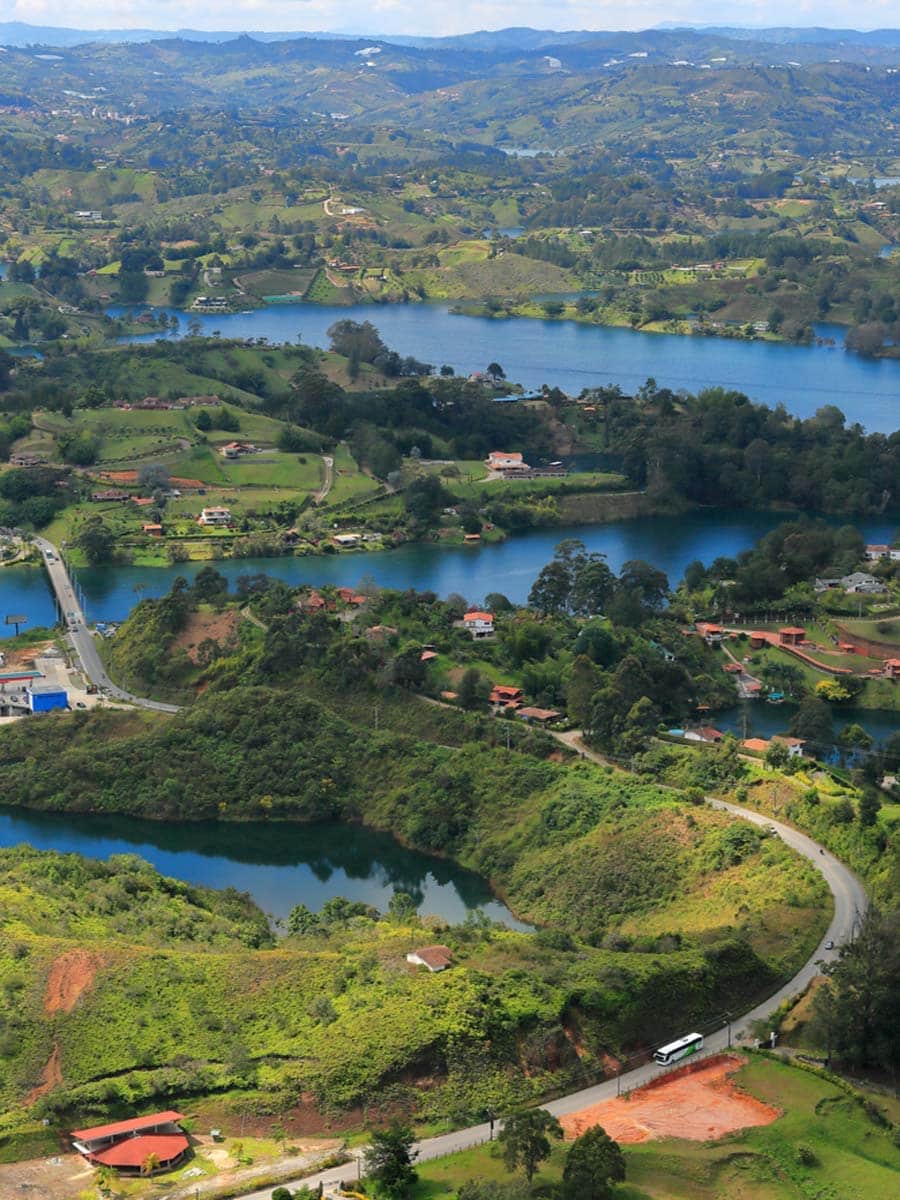 It's difficult to shake an almost never-ending wanderlust. Trust me, I know. But for an amazing day trip from Medellin that'll melt away your yearning for it, head to Guatape.
When it comes to what to see in Colombia, this charming and colourful village takes the cake.
But, its true claim to fame is a mammoth rock looming over numerous surrounding lakes that sits just beyond the town's edge.
At nearly 65 million years old, it's no stranger to a visitor or two. And touring to "Piedra del Penol" or climbing its 675 steps to the summit is a great way to add yourself to the growing number.
Trek to The Lost City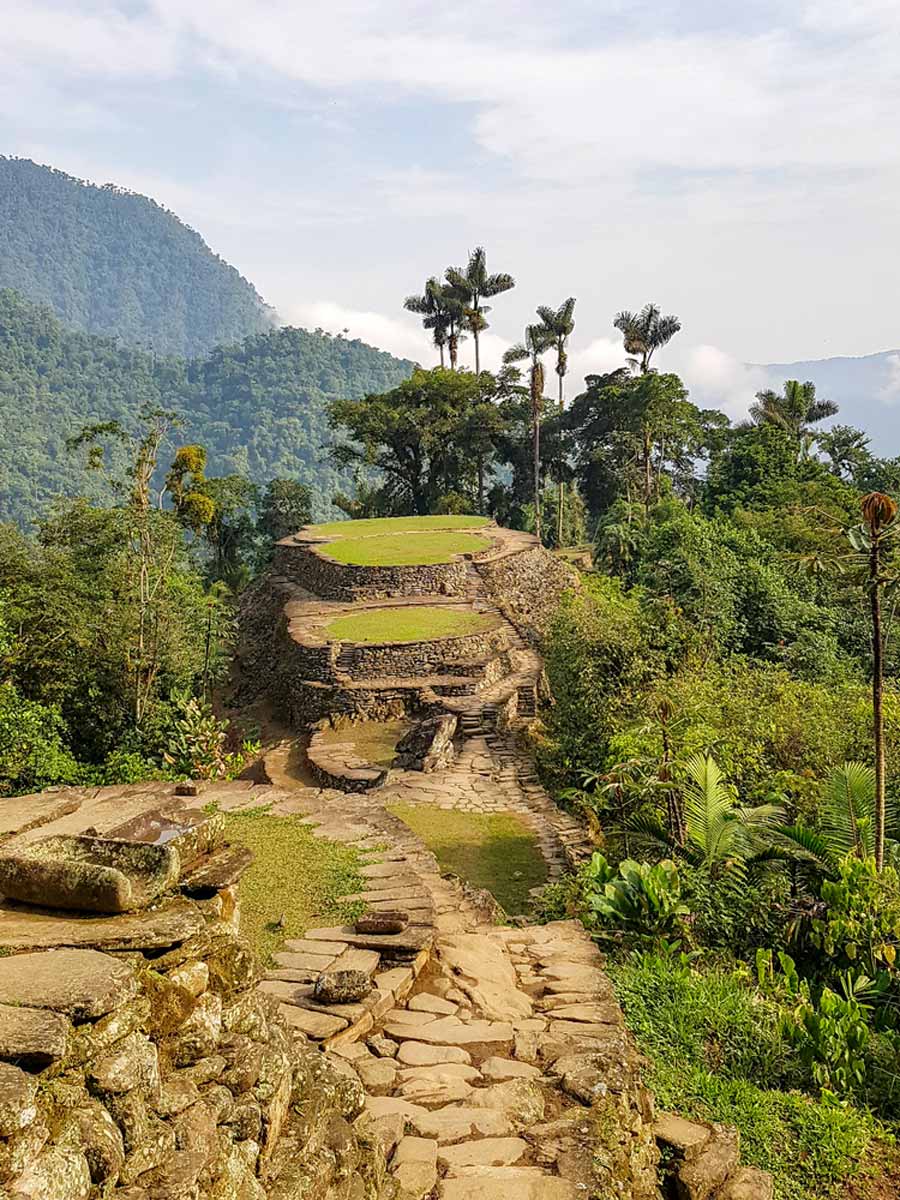 Fancy yourself as a wannabe Indiana Jones? Well, then, why not add one of the most unique places to visit in Colombia to your bucket list?
Fair enough, "Ciudad Perdida", or The Lost City, does not compare to the grandeur of Machu Picchu, but it rivals it as one of South America's best adventure sites.
It's not for the faint of heart, that's for sure. However, this four-day, 27-mile trek to a deeply hidden (literally lost city) in the Sierra Nevada de Santa Marta Mountains rewards in many ways.
It's not all work and no play, though, as you can look forward to spectacular jungle views and multiple rivers and ponds perfect for some swimming.
Head into the Amazon Jungle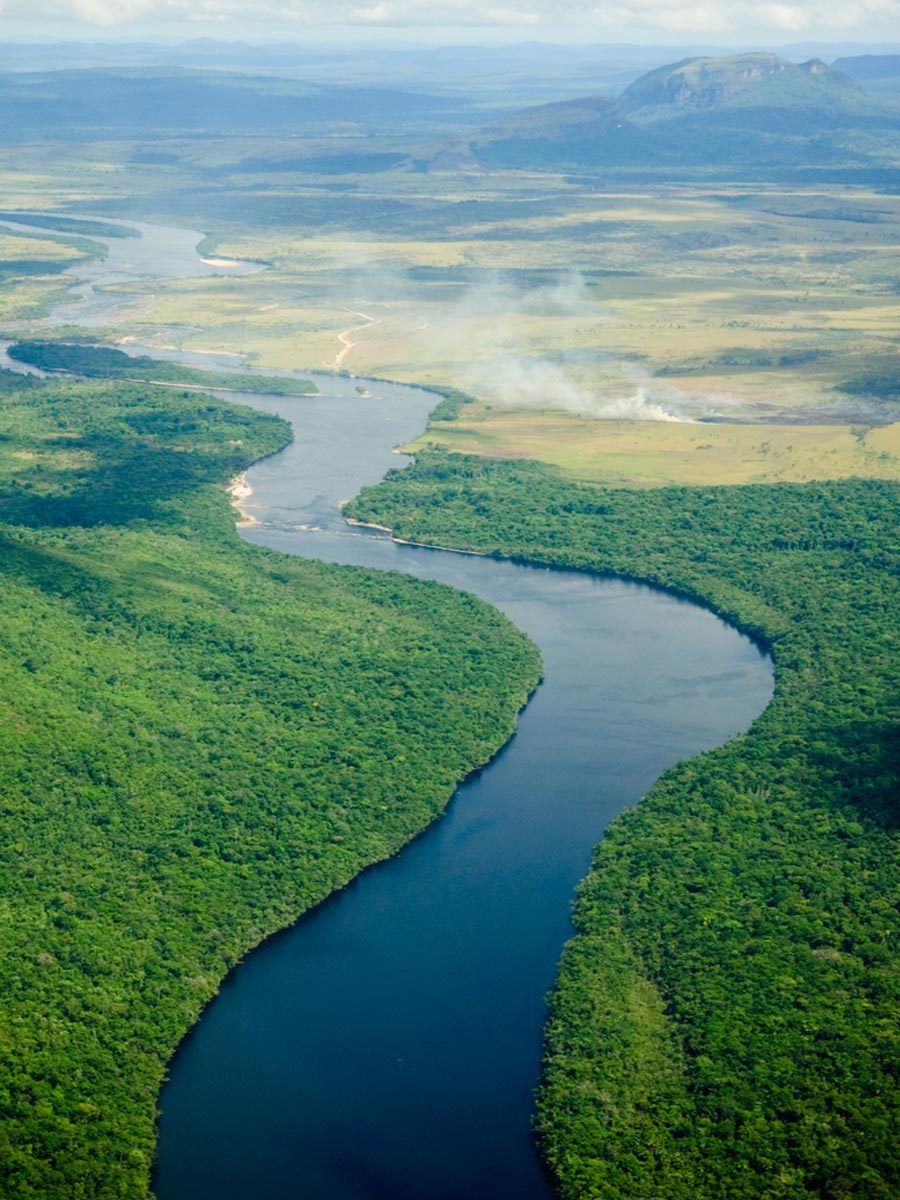 If the thought of journeying into the Amazon jungle slightly frightens you or excites you, then this is the coolest thing to do in Colombia.
This thick and vast jungle landscape is the stuff of legends and brave explorers. So why not join their ranks – how? Well, by heading into the Amazon Basin to the tiny frontier town of Leticia.
Sitting along the banks of the magnificent Amazon River, this unassuming village houses itself right where Colombia meets Brazil and Peru.
And before you think it's just a jungle village, here you can learn about eco-tourism, go on wildlife safaris, and even tackle an Amazon hike or two.
Read Next: Two Week South America Itinerary
Unique Things to See & Do in Colombia: Hidden Gems That are Off the Beaten Track
Experience Tranquillity at Villa De Leyva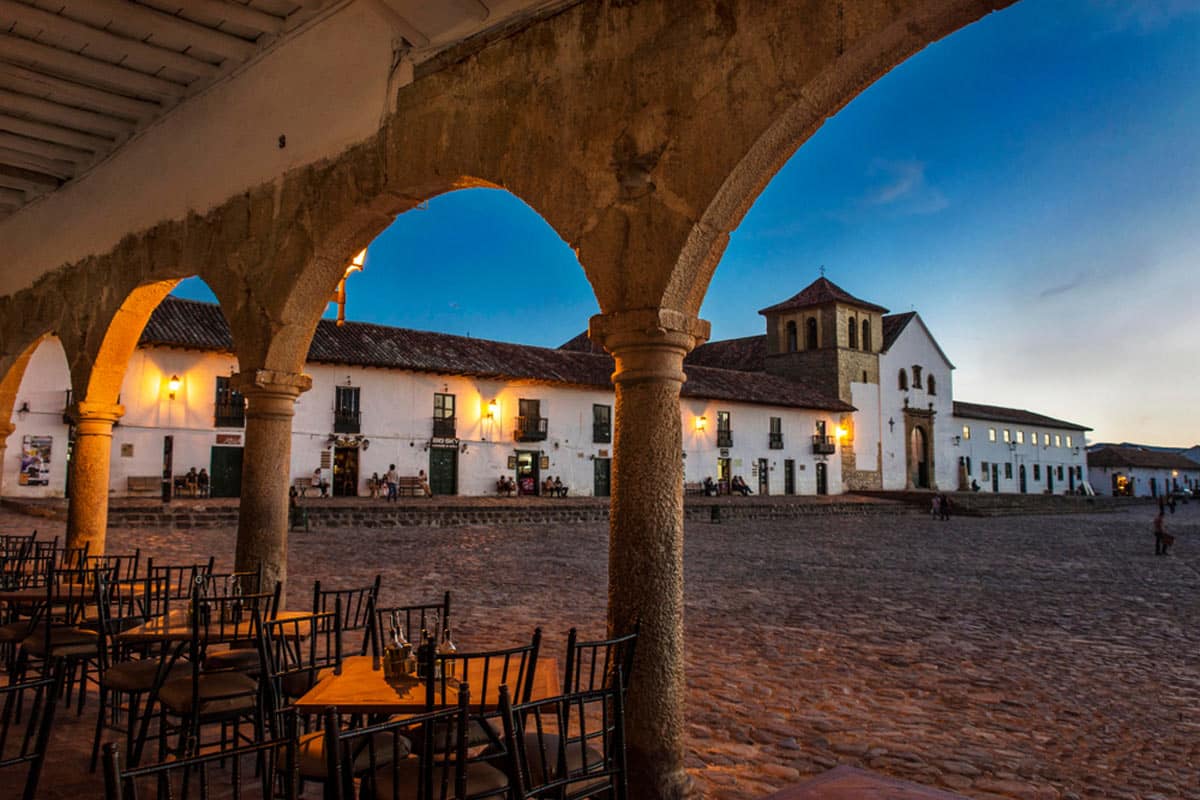 Clearly, Colombia brims with massively alluring attractions, so I think it's time for a tiny gem to take centre stage. Set in the foothills of an awe-inspiring mountain range, the scenic Villa de Leyva is a cobbled street and whitewashed picture of perfection.
This is the perfect place to throw your cares to the wind and genuinely escape the hustle and bustle of big city life.
Also, coincidentally the best place to glimpse into Colombia's past right down to hand-painted tiles that prohibit horse riding in the town.
Tour the Tombs of Tierradentro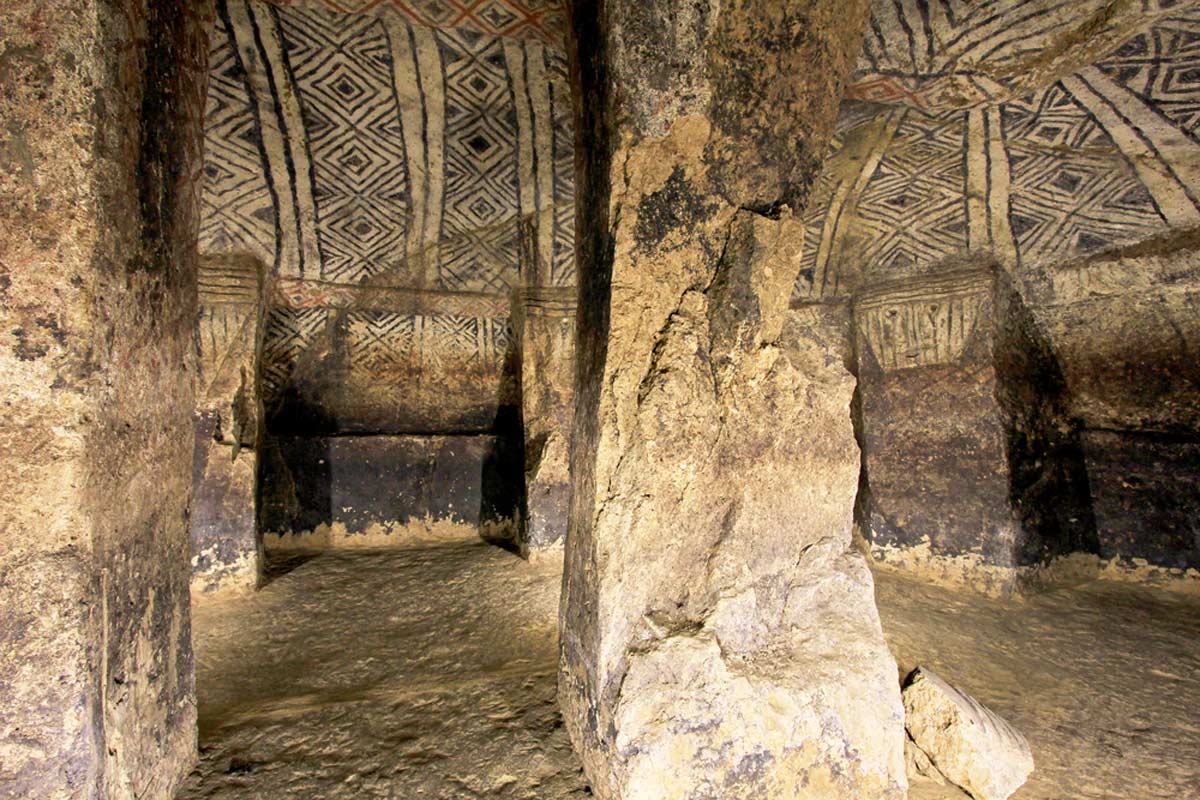 Ready to explore ruins? I hope so because the Tombs of Tierradentro aren't just your run-of-the-mill collection of ruins. These are magical, almost mystical underground remains that form part of the country's most prized archaeological complex.
It's a feast for the curious and a glorious showcase of pre-Hispanic hypogea that dates back more than a thousand years.
Throughout, some staircases lead down into the depths of this ancient city which is, without a doubt, one of the best attractions in Colombia.
Things to do in Colombia, South America: Practical Tips for Your Trip
Where Should I Stay in Colombia?
Hotel Blue Concept (Mid-Range)
The name could fool you, but the design, service, and atmosphere of the Hotel Blue Concept are nothing short of perfectly planned and executed. Set within the lively Bocagrande; it's modern luxury at an affordable price tag.
Hotel Habitel Prime (Luxury)
A stunning display of Colombian luxury meeting contemporary modernism, the Hotel Habitel Prime takes elegance to a new level.
Features include a lavish spa and wellness centre, a fully-equipped fitness centre, and some of the best on-site dining in Bogota.
Recommended Tours in Colombia
Top Things to do in Colombia: Map
Things to do in Colombia: Read Next
Love This? Save and Share on Pinterest