Discover the best things to do in Tanzania. Kilimanjaro, the Serengeti and beyond – here's what to add to your itinerary.
Tanzania (and Zanzibar) were destinations that remained at the very top of my bucket list until I finally got to visit a few years ago. And they did not disappoint.
I spent an incredible couple of weeks animal-spotting, culture-soaking and beach bathing – let me tell you, if you're not already planning a trip, you seriously need to.
Mention Tanzania, it should conjure up images of lustrous pink flamingos gliding over shimmering lakes and zebras casually strolling by. But there's more to this country than its animals. Much more.
Read on to discover the best things to do in Tanzania – and everything you need to know before you plan your trip.
Wondering where to stay in Tanzania? The Johari Rotana Hotel is just what you need, central to many attractions in Dar es Salaam and gorgeous.
Top 5 Things to Do in Tanzania
Go on Safari at the Serengeti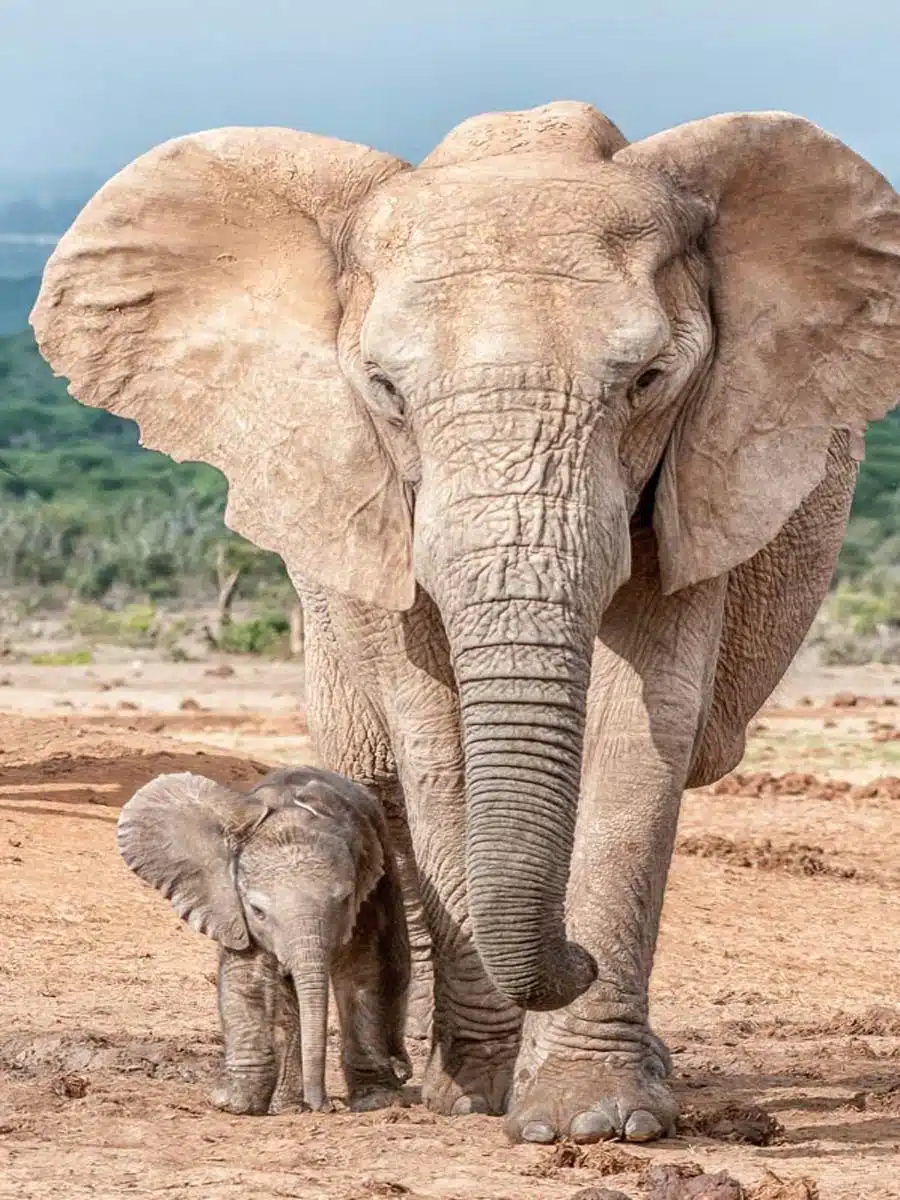 I won't beat around the bush (wink), the number one thing to do in Tanzania is to head straight to the Serengeti National Park and hop on the first safari you can.
It's the oldest National Park in Tanzania and contains the largest concentration of mammals on the planet during peak migration season — around five million.
That's 1.5 million wildebeest, 300,000 zebras, and 500,000 gazelles. Not to mention 3,000-odd lions and large populations of buffalo, antelopes, and giraffes. Look out for slumbering cheetahs and leopards during the day, too!
The park also has several hundred variants of bird species, so it's not all about the game. So yes, you have a very high chance of seeing animals, so this is one of the best places to go in Tanzania.
Top Tip: for an unforgettable experience, book yourself a sunrise balloon safari. You'll get to enjoy the national park from above as the animals wake from their slumber.
Head to Ngorongoro Conservation Area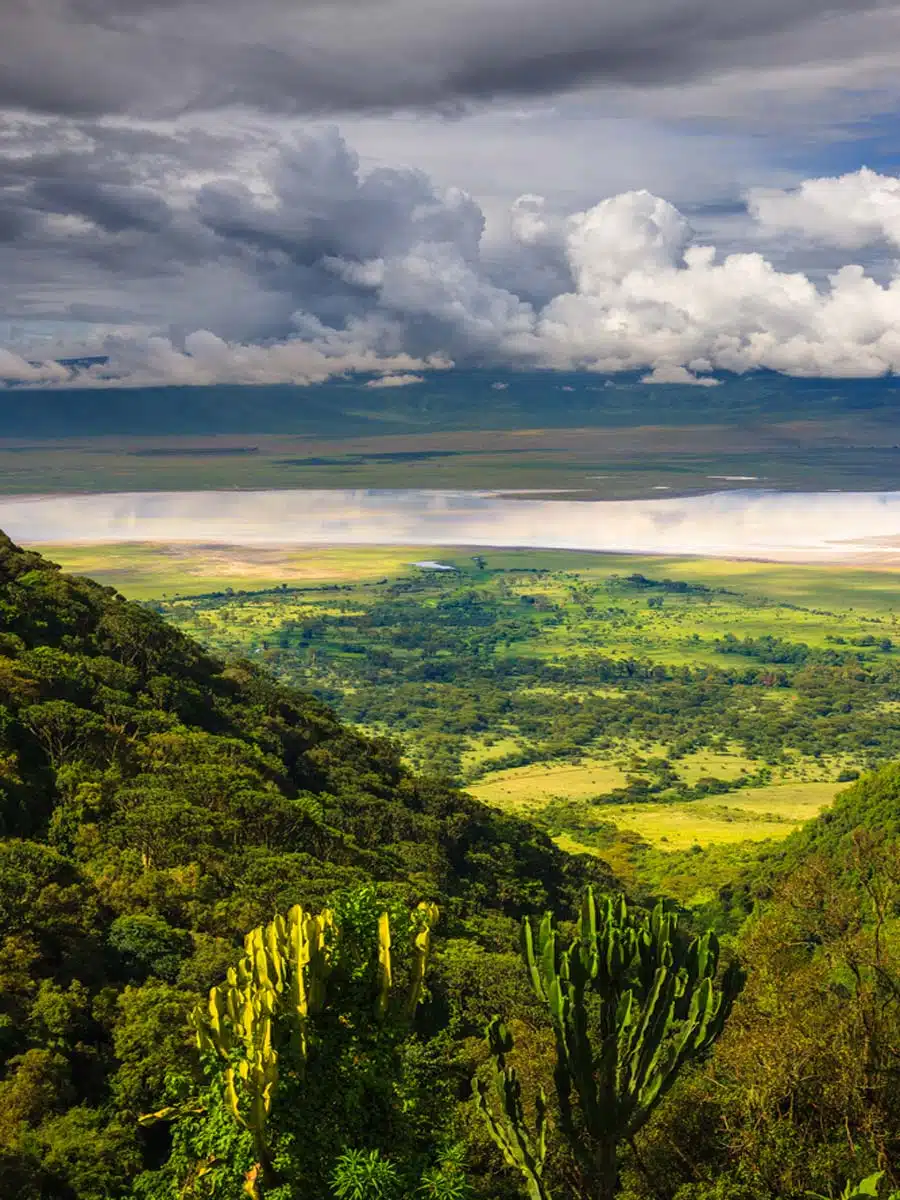 Ngorongoro – this eighth wonder of the world is a nature-lover's heaven on earth. It's 3,200 square miles of untouched flora and wild fauna.
Pass through the Lodore Gate and travel up through the Oldeani Forest to the lip of the Ngorongoro Crater, the world's largest intact, inactive and unfilled volcano.
The area's varied habitats basically guarantee sightings of the Big Five, but there are also zebras and giraffes (amongst others) to marvel at. If you want to immerse yourself fully, head out on a camping safari at the Crater and prepare for the most incredible experience.
Top Tip: not sure when to plan your trip? The best time to visit the Crater is April to May.
Immerse Yourself in Gombe Stream National Park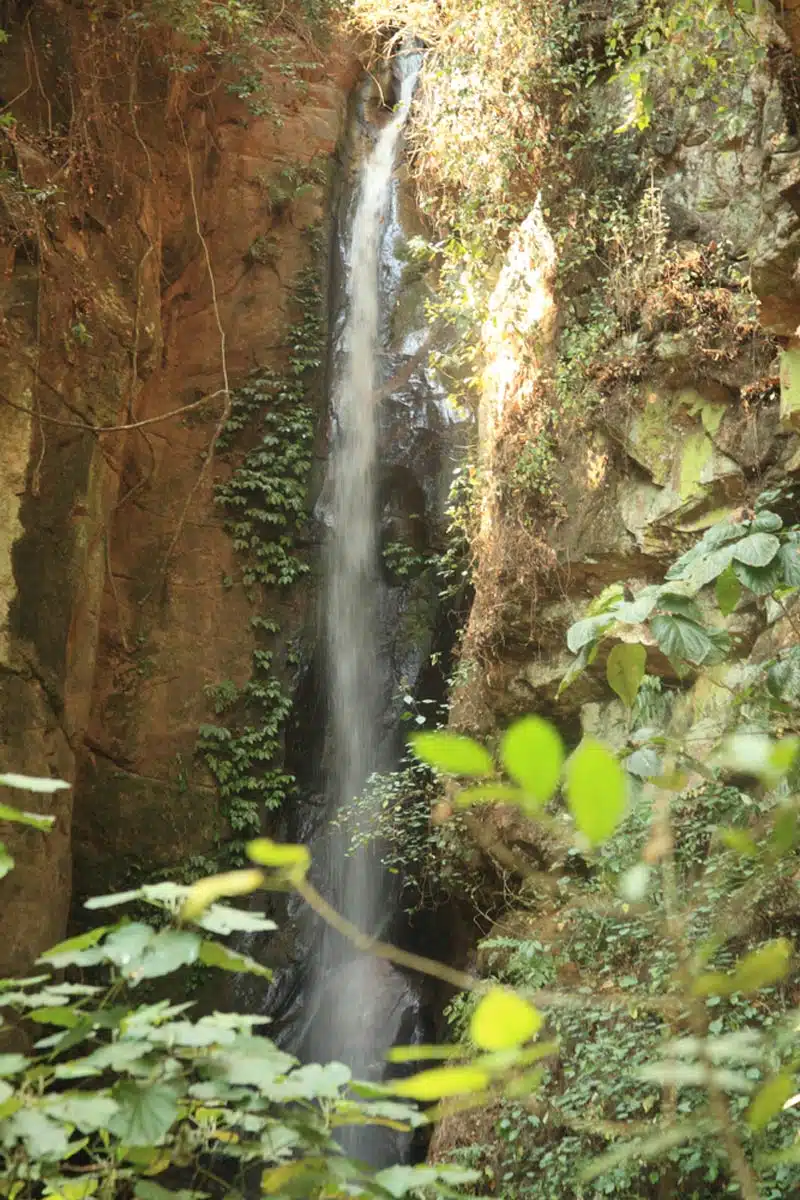 Does the name Jane Goodall ring a bell? She made Gombe Stream National Park famous in the west, although, with 13 wild river valleys and a hiking opportunity to the crest of the Rift Valley ridge, the place speaks for itself.
Of course, its populations of olive baboons, redtail monkeys, blue monkeys and red colobus monkeys make it stand out. The true champs, though, are the chimpanzees.
You can track alongside them, watching them in their natural habitat — it's an experience that'll touch your soul and imprint itself on your memory forever.
Top Tip: Gombe is one of the most expensive national parks in Africa at a $100 conservation fee per adult plus a $20 chimpanzee guided tour fee.
Visit Dar Es Salaam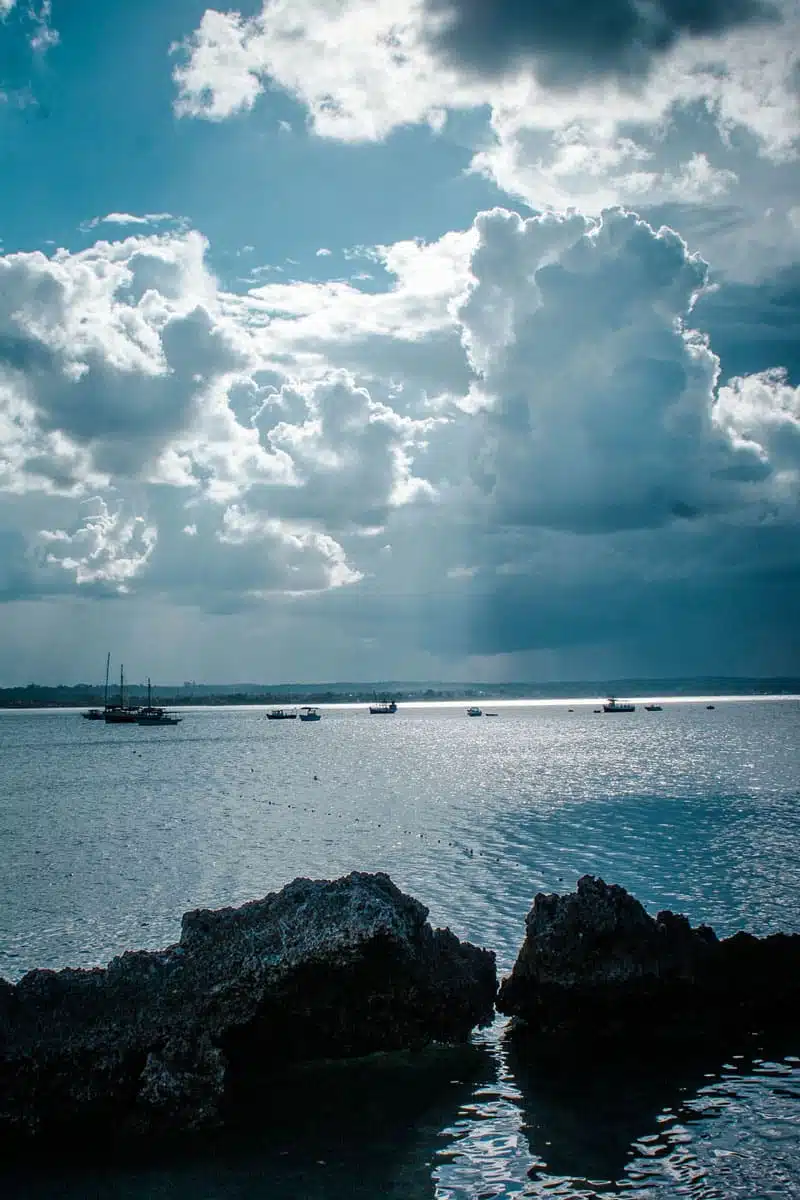 Often abbreviated to "Dar," Dar Es Salaam is the largest city in Tanzania and a mixing pot of Arabic, African and Indian cultures. So you know you're in for a good time when it comes to food and attractions.

It's one of the must-see places in Tanzania thanks to its laid-back vibe and eclectic seaside atmosphere. The architecture mixes German, Swahili, British and Asian influences, so prepare for some exciting constructions.
Stop by the National Museum for fossils of our earliest ancestors, or go shopping for tanzanites at the Slipway Shopping Centre. For the local hustle and bustle and a kaleidoscope of colourful wares, head to the Kariakoo Market that spans several city blocks and buy spices, baskets and fresh food.
Top Tip: why not take a city tour while you're in Dar Es Salaam? It's an incredible way to see the city.
Dare to Climb Mount Kilimanjaro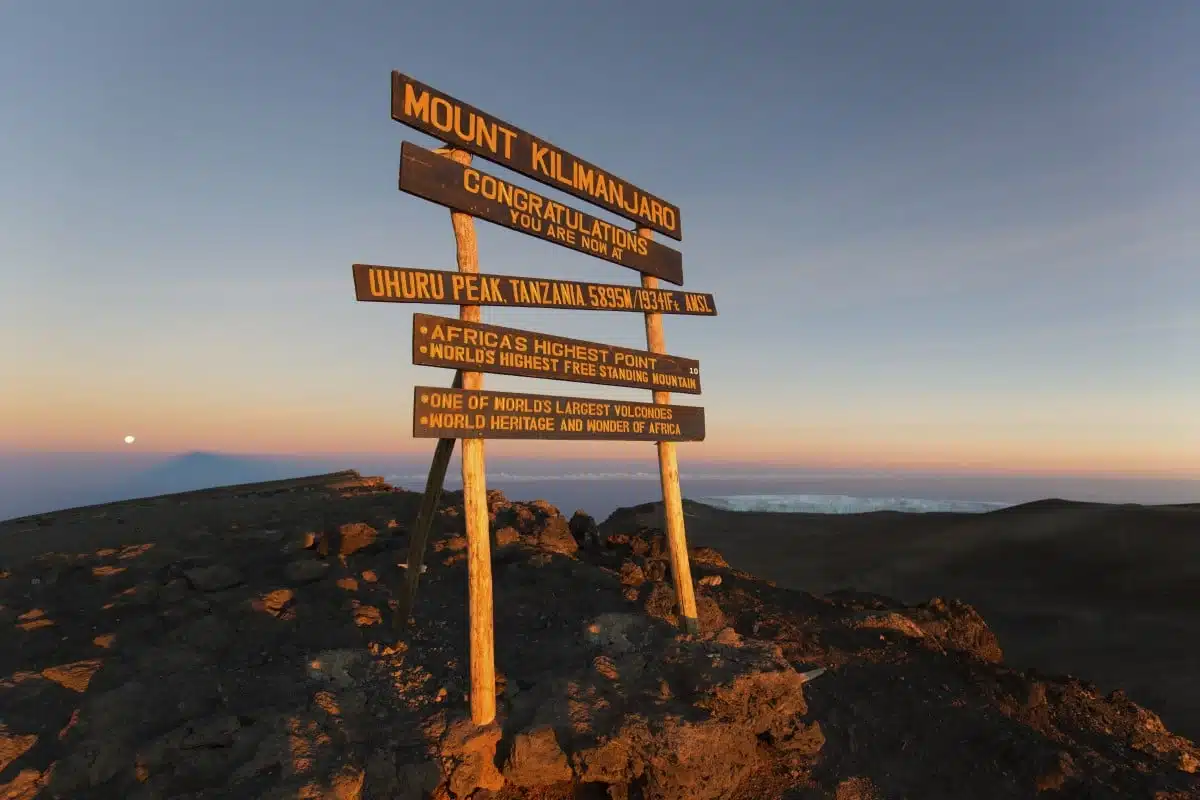 Mount Kilimanjaro is incredible in a landscape vista, but do you dare tackle it on a hike? This dormant volcano peaks at 19,330 ft with a crunchy ice cap on its massive top. It makes an ethereal contrast to the African brush below, especially at sunrise or sunset.
Scaling this Tanzania tourist attraction is something to tick off your bucket list — if you're up to the challenge. It's easier than you'd think: you don't need technical skills to reach the top. But (and it's a big but) its high altitude means altitude sickness is common for climbers.
Instead, you can stroll through the rainforest along the lower slopes or just tour the national park and see this beautiful behemoth from a slight distance.
Brilliant Things to See & Do in Tanzania
Head to Kivukoni Front Fish Market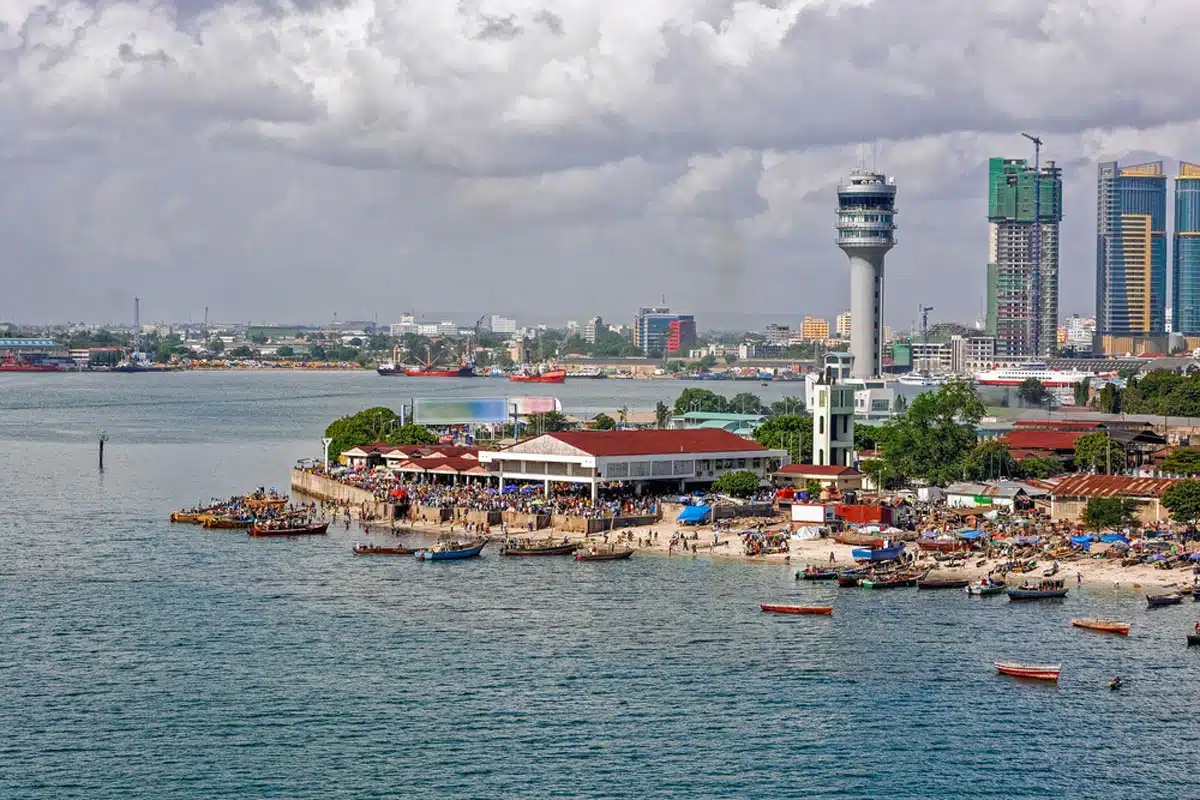 It stinks — literally. But Kivukoni Front Fish Market is an enormous outdoor fish market with hundreds of stalls and bustling bodies, so what can you expect?
It may be an odd place for Tanzania sightseeing while in Dar. But it's fun to watch the auctions of fresh seafood and all. Even so, I hustled back to the other side of the market, where the smells were much more tolerable and bought cooked dishes and shelly trinkets.
Top Tip: visit in the morning before the hot sun reaches the seafood, making the smell even riper.
Hike in the Rondo Forest Reserve
Feel up for another hike? The indigenous coastal forest that is the Rondo Forest Preserve has a multitude of nature trails and experiences waiting for you to discover. Not only is it a lush paradise of wild jungle greenery, but it's also home to some rare animals.
The Rondo dwarf galago is the smallest bushbaby in the world, so keep an eye out for this adorable creature. Rare birds also call this forest home, and some of the best examples are the spotted ground thrush, east coast akalat and Rondo green barbet.
Explore Tanzania's Great Lakes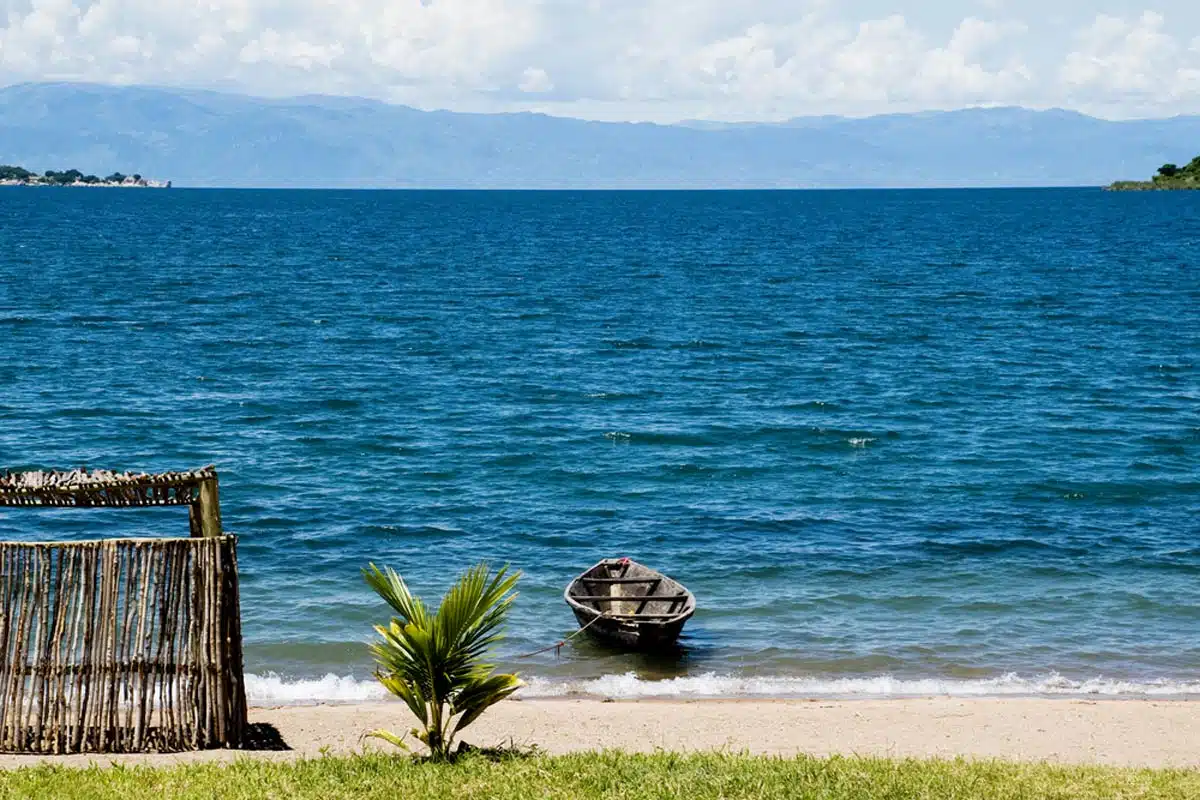 Maybe you've heard of them — Lake Tanganyika, Lake Victoria, and Lake Nyasa – Tanzania's Great Lakes. They all have ferries that glide you across their waters, offering different views of the wild Tanzanian landscape.
Lake Victoria is famous for being the largest freshwater lake in Africa, even though it isn't very deep. It's rather shallow and spread out, making it the perfect spot for thousands of vibrant pink flamingos to call home. You might even see the rare Rothschild's giraffe, too.
Lake Tanganyika and Nyasa are both deeper and more elongated by comparison. Tanganyika is the second-largest freshwater lake in the world and the second-deepest at 4,700 ft, thanks to its home in the Great Rift Valley. It has over 2,000 species of fish, crustaceans, plants and birds – 500 or so of them not found anywhere else on Earth.
Fair warning: Lake Nyasa is the third deepest freshwater lake but is also home to many water-borne diseases. So I wouldn't recommend a dip.
Unwind on Coco Beach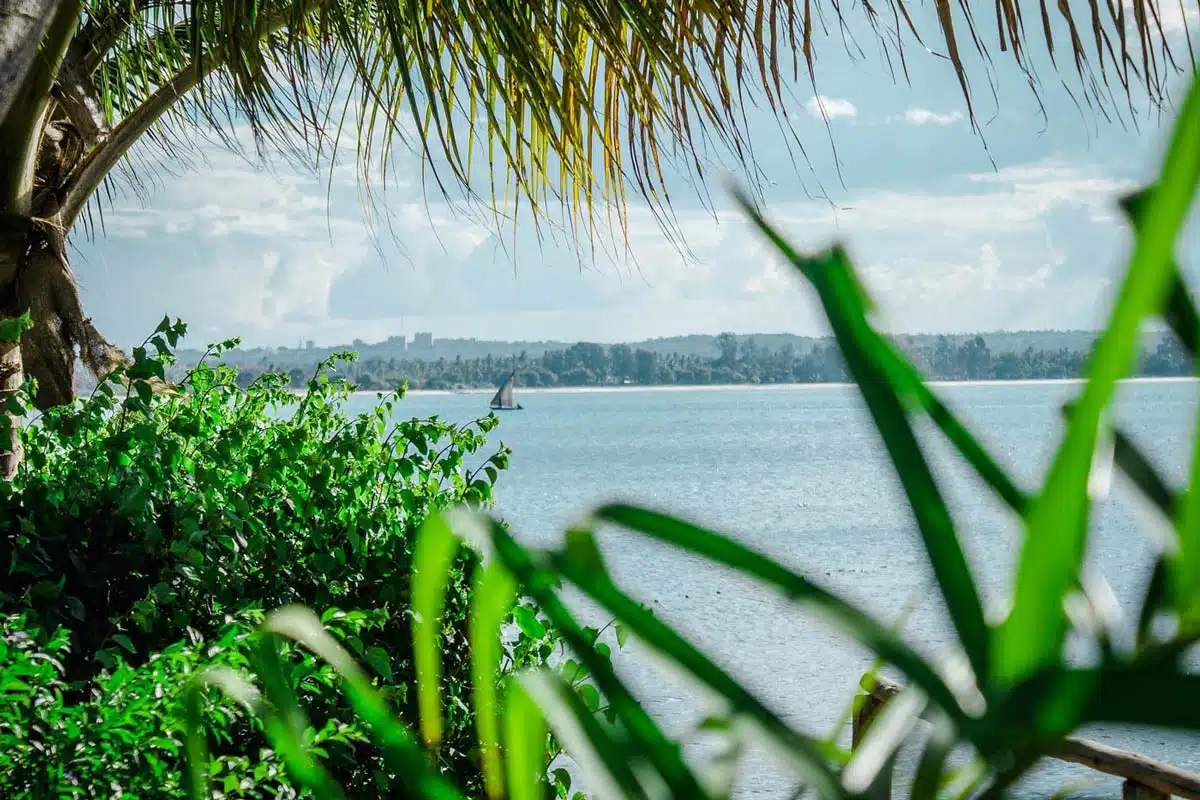 You didn't think I would skip out on Tanzania's gorgeous beaches, did you? Coco Beach is a blissful stretch of coastline in the Oyster Bay area within Dar es Salaam.
This beach is famous among locals and tourists alike – holiday beach parties are frequent, and festivals happen during summertime (December to March) on its silky sands.
A dead barrier reef breaks up the waves, so don't expect big surf here – and it can get packed on public holidays. But you'll find a plethora of restaurants, food stands, and rental stores toting beach equipment every day.
Go Snorkeling on the Mafia Archipelago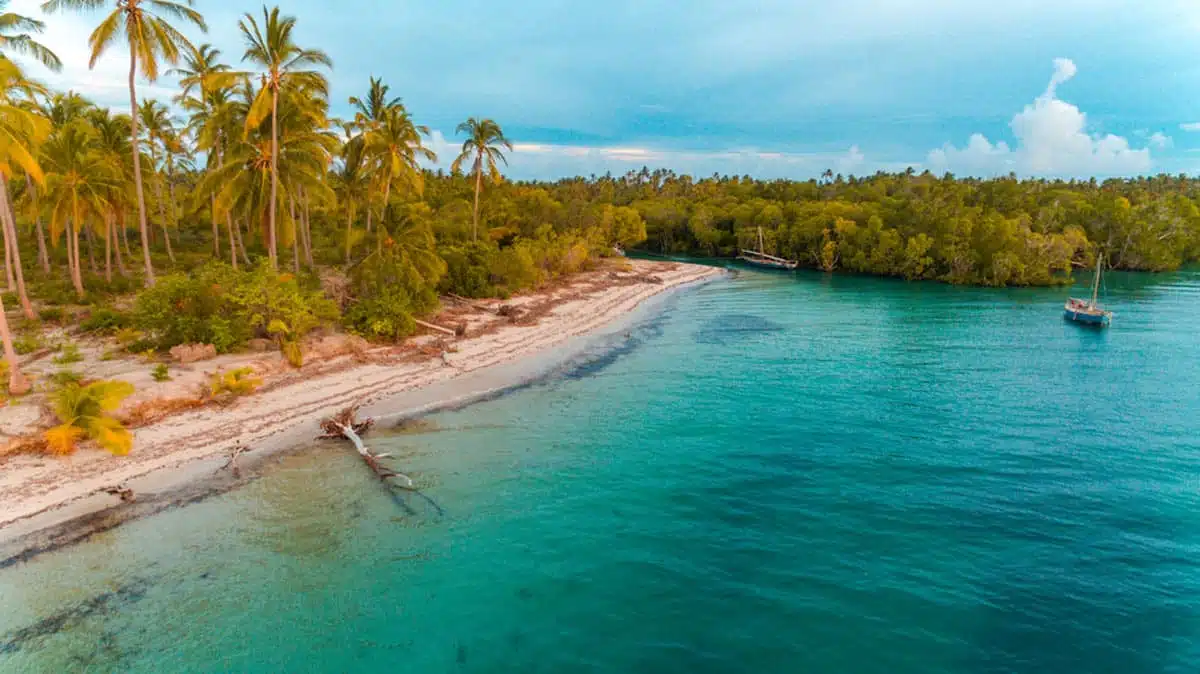 No, Mafia Archipelago has absolutely nothing to do with mobsters, I promise. Mafia comes from the Arabic word for group and refers to a small archipelago that packs a real punch.
These coral reefs off the coast of Tanzania host more than 400 species of fish, 140 sorts of sponges, seven mangrove species and over 60 coral types. It's also a significant nesting site for green turtles and hawksbills. It's also a delayed stopover for enormous whale sharks from October to March during the North Monsoon.
The best place to snorkel has to be in the horseshoe-shaped Chole Bay – it's teeming with wildlife.
Spot Animals at Tarangire National Park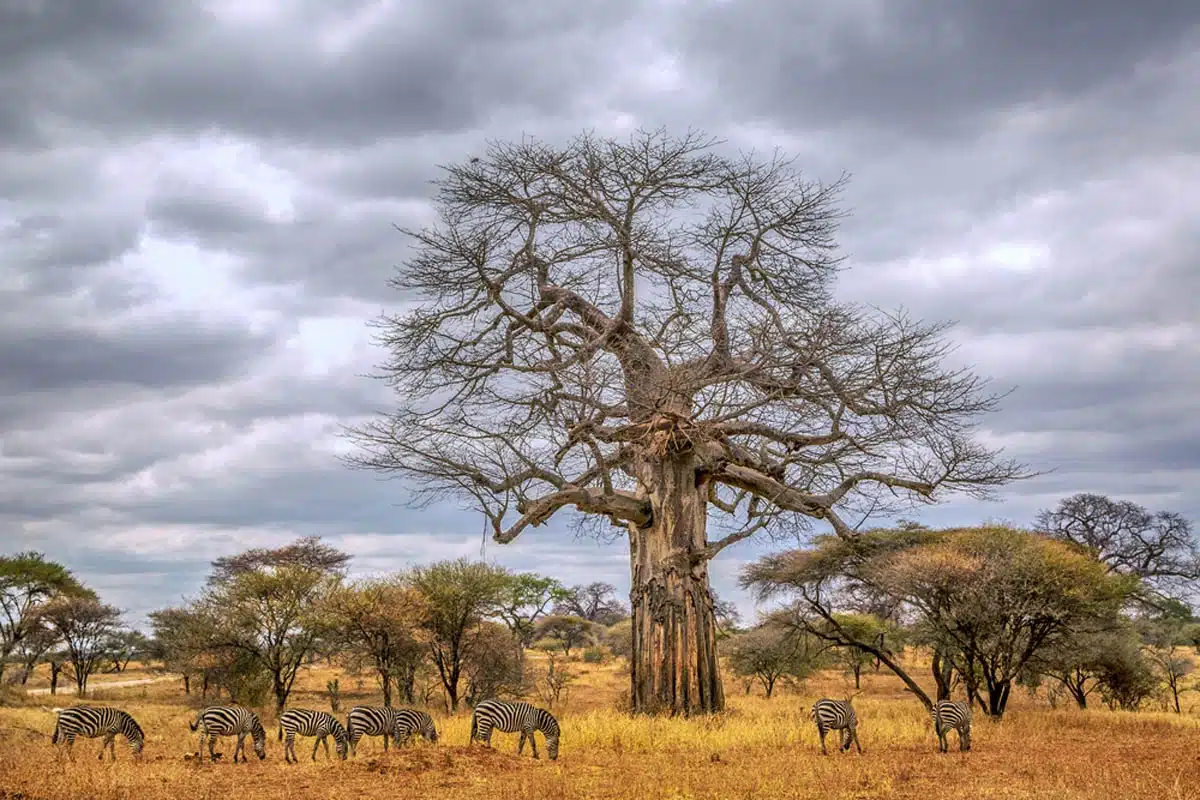 I'll let you in on a little secret: if you want to see elephants, head to Tarangire National Park in the dry season from July to October. As the herds migrate, they make a pitstop at the Tarangire River's various pools for a sip (and dip).
Three thousand elephants pass through the park during this time, not to mention 30,000 zebras and 25,000 wildebeest. You'll even get to see rare African specialities like the fringe-eared oryx.
There are woods and grassland in the north of the park and low hills with swamp land to the south, so trust me when I say you're in for some incredible landscapes.
Watch the trees — Tarangire's known for its tree-climbing lions.
Top Tip: head out on a safari, and you'll see what I mean about this gorgeous national park.
Visit the Askari Monument
Located in the centre of Dar, the Askari Monument pays tribute to the askari (African soldiers) who battled in the British campaign against the Germans while carrying out their duty.
Unveiled in 1927 and erected in honour of the Carrier Corps and the King's African Rifles, it seems relatively small compared to other great monuments. But the meaning behind it is no less sobering.
Take a Day Trip to Zanzibar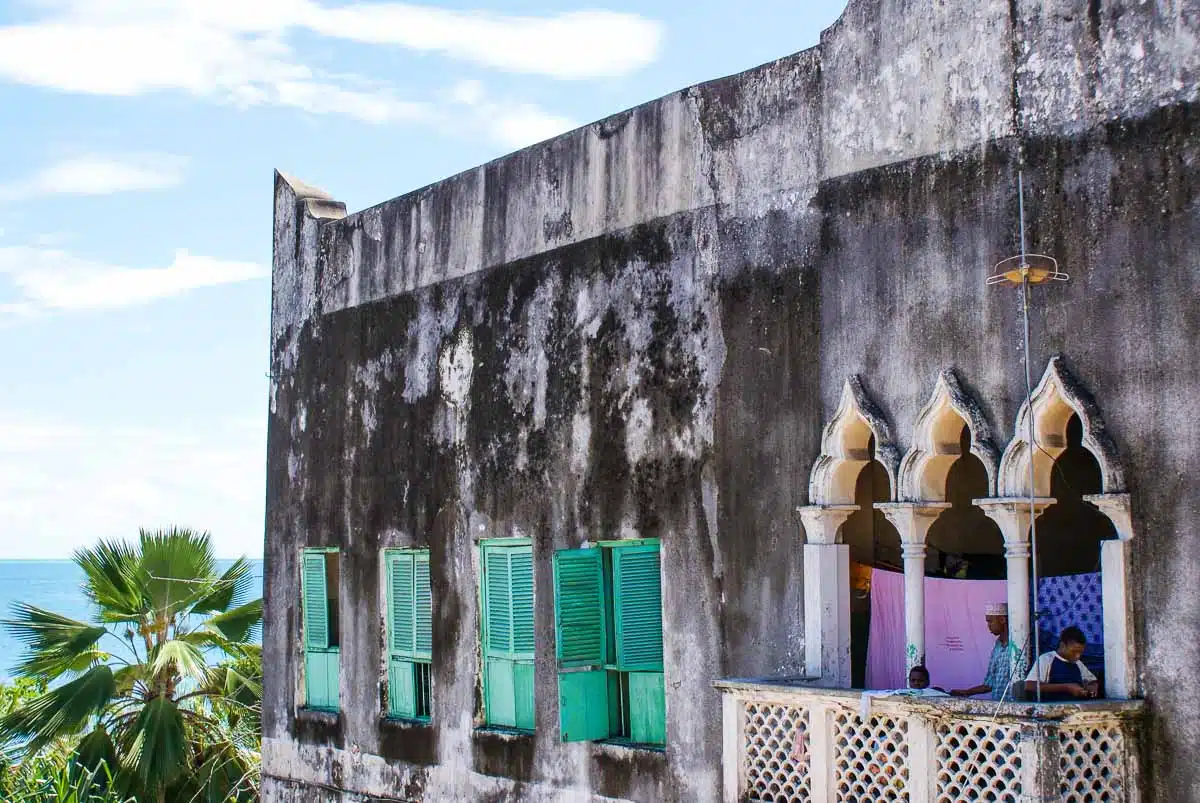 After exploring Tanzania's alternatively dusty and lush landscapes, why not take a day trip to Zanzibar and hit up the beaches? The sand is soft and white, and the waters are clear and shallow.
As for the surf, it depends on what side of the island you're on. But you can expect a pleasant beach bumming experience at Bwejuu Beach, known for its relaxing vibes. Or you can take a flight kitesurfing at Paje Beach.
The top beach for a gorgeous sunset and lovely dip in the sea is, hands down, Kendwa Beach. It's, without a doubt, one of the best things to do in Zanzibar and Tanzania.
Unique Things to See & Do in Tanzania: Hidden Gems That Are Off the Beaten Track
Explore the Ruins of Kilwa Kisiwani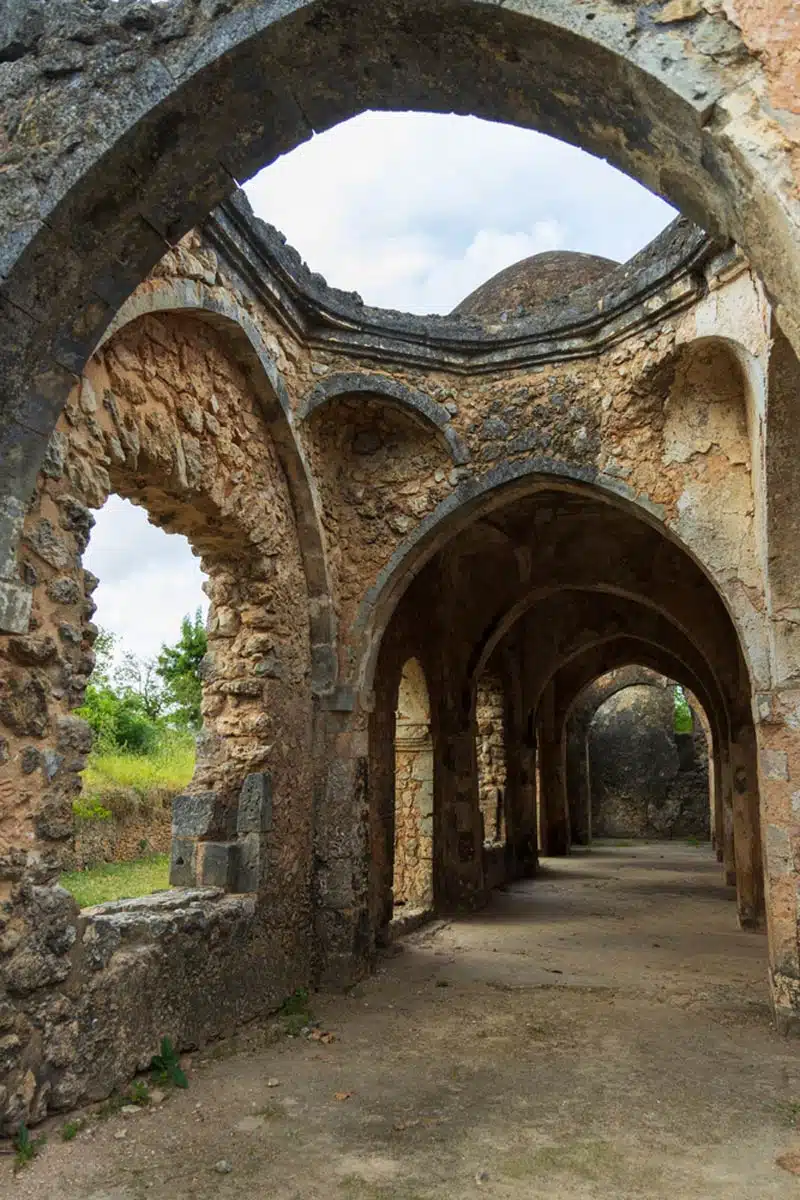 History buffs, hear me out. The UNESCO World Heritage Site of Kilwa Kisiwani is one of the most incredible Tanzania destinations.
The mangrove-rimmed island bears spectacular ruins is just 1.2 miles from Kilwa Masoko's port. Some include a 14th-century palace, several mosques, an Omani fortress and Shirazi graves amid baobab trees.
The number of ruins is a testament to the importance of the island as a trade centre on the East African Coast, where gold, ivory, and (horrifically) the slave trade made it rich. It's one of the most eye-opening places to visit in Africa.
Top tip: Kilwa is about 4 – 5 hours from Dar and you'll need a permit to visit. The easiest way to get here is with a tour, though they usually span multiple days.
Educate Yourself at the Village Museum
For a deep dive into how ancient tribes have influenced modern day life in this corner of Africa, you'll want to visit the Village Museum. Just 6.2 miles north of Dar's city centre, this museum showcases the traditional dwellings of Tanzania's 120 ethnic groups.
You can stroll about the replicas spanning 15 acres of land, learning about traditional customs and crafts. Each hut has signs detailing its construction, so most people opt for a self-guided tour. But guides are available for hire if you prefer.
Huts aren't the only thing to experience here, though. Various cultural activities are also held throughout the year, including exhibitions of tribal dances.
Marvel at the Kondoa-Irangi Rock Paintings
I love petroglyphs – there's something so fascinating about getting to see ancient art preserved. It's no wonder then that I'm including this next attraction in this guide.
A gorgeous place to see in Tanzania sits between the Masaai Steppe and Singida. Here you'll find some of the earliest records of human history in the form of 1,600 rock paintings, collectively known as the Kondoa-Irangi rock paintings.
The most ancient are about 30,000 years old, making them some of the world's oldest expressions of human art. There are 14 main sites, each with about three painted shelters.
Top Tip: the best time to see them is sunrise or sunset when the colours shine in the golden light.
Things to Do in Tanzania: Practical Tips for Your Trip
How Long to Visit in Tanzania?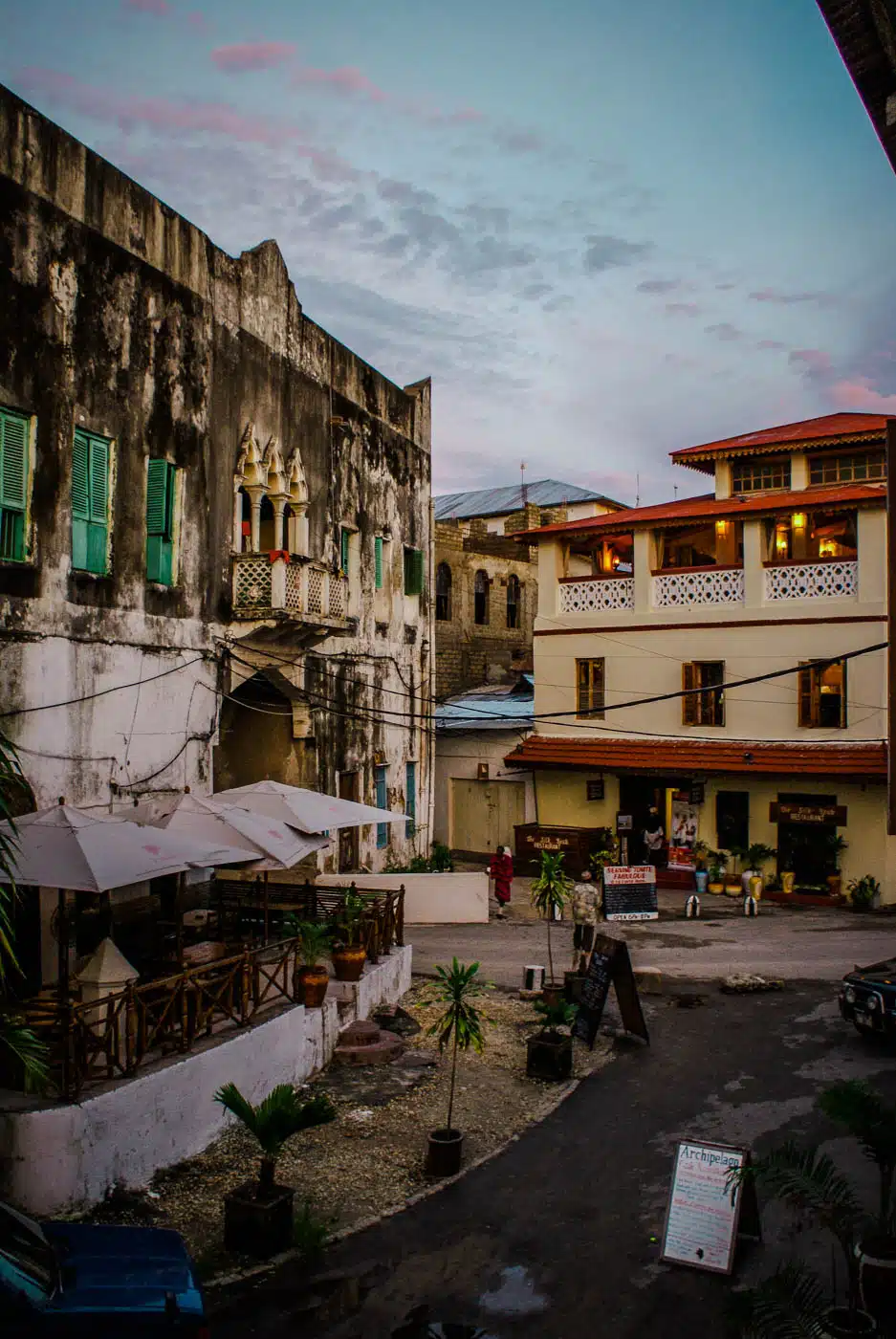 So, you've got your list of what you want to see and do in Tanzania – but how long is enough? Seven days is enough to see the country's highlights, but 10 to 14 days is better to see more of the parks and sites.
Best Time to Visit Tanzania?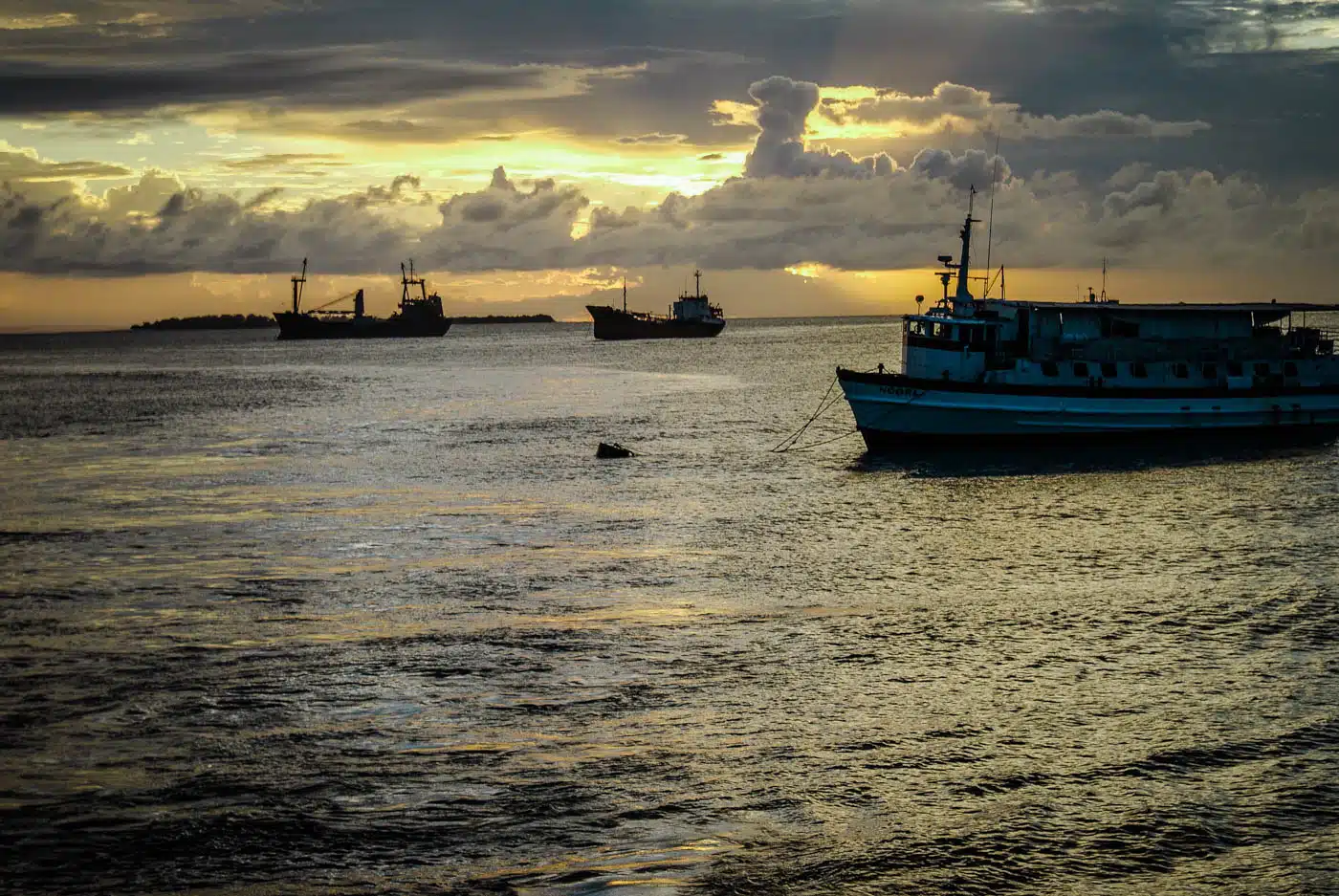 The long dry season from July to September is the best time to head to Tanzania. This is when the Great Migration occurs, so safaris are top-notch, and beach holidays in nearby Zanzibar are prime.
Where Should I Stay in Tanzania?
Blackwood Boutique Hotel (Mid-Range)
Talk about luxury on a budget! The rooms at Blackwood Boutique are ultra-modern and cosy, and the bar keeps the cocktails coming. Enjoy the fitness centre or the on-site restaurant, or pop outside for a swim if you fancy. There's always the spa if you crave a massage.
Johari Rotana (Luxury)
Contemporary with clean lines and warm tones, the comfy and luxe Johari Rotana hotel offers evening entertainment, a fitness centre and an infinity pool. Get pampered at the spa or enjoy some fantastic dining at the on-site restaurant.
Recommended Tours in Tanzania
Things to Do in Tanzania: Map
Read More Tanzania and Zanzibar Guides
Love This? Save and Share on Pinterest