When's the best time to visit Sedona? Wonder no longer, friends – this guide has got you covered.
I can't tell you how often I've heard, "go visit Sedona!" — and I'm so glad I finally did. The vast red rock landscapes are pure magic.
Sedona might be best known for its link with the spiritual realm thanks to the vortexes of swirling energy that people claim dot the landscape, but it's also a jaw-droppingly beautiful destination – all good reasons to stop here on an Arizona road trip.
Yes, there's a touch of commercialism in the town itself — ok, quite a lot of it — but it's worth putting up with for those enormous vistas that spread to the horizon.
But when's the best time to visit Sedona in all its glory? Let's get stuck into that right now.
When is the Best Time to Visit Sedona? At A Glance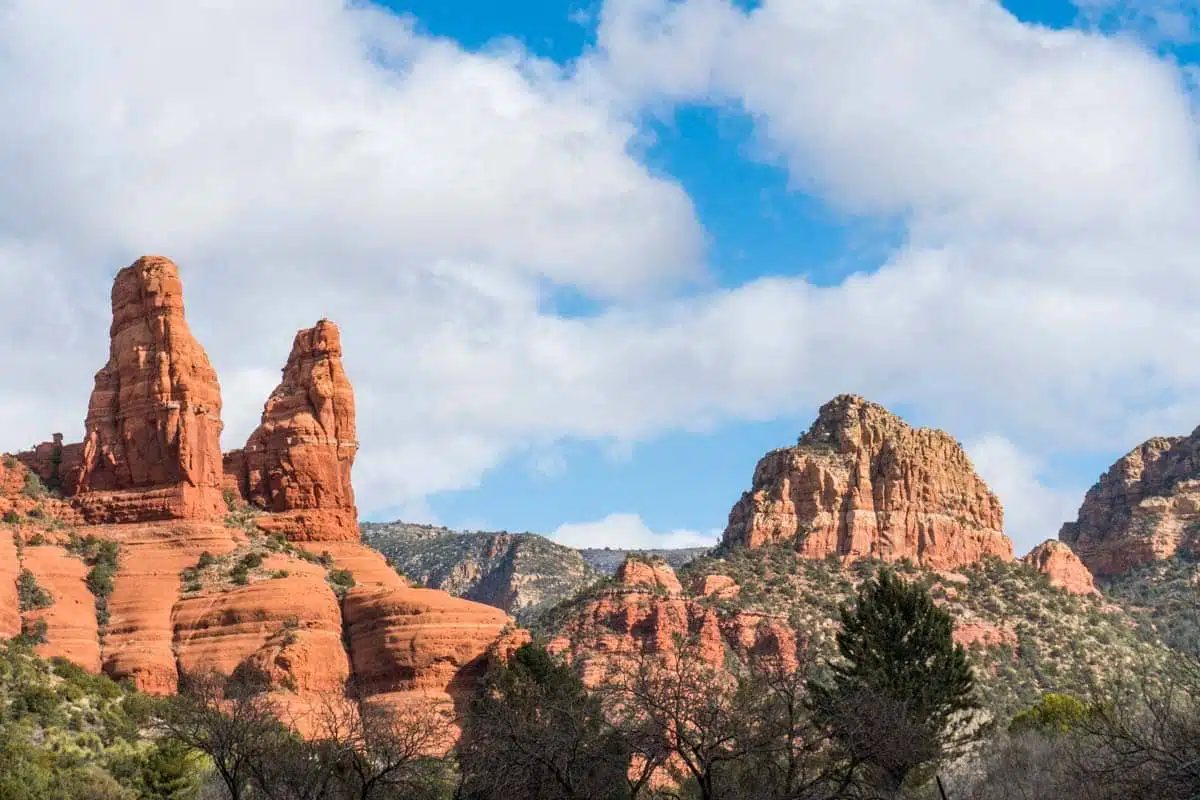 Spring is generally the best time to visit Arizona, Sedona. It's when you'll find the most pleasant temperatures and a range of fun festivals — plus, it's a hiker's dream.
Summer is a hot heap of fun, with swimming holes and ice cream parlours being the hotspots in the 38ºC+ (100ºF+) weather — but it's a busy season, and most won't find it enjoyable.
Autumn stays pretty warm at first, and it's a highlight for those who love to attend seasonal events (and boy, are there a lot!). While winter is the quiet season once Christmas dies down and the city cuddles up against the chill – but the cold isn't too intense thanks to Sedona's mild climate.
The Best Time to Visit Sedona
What is the Best Month to Visit Sedona?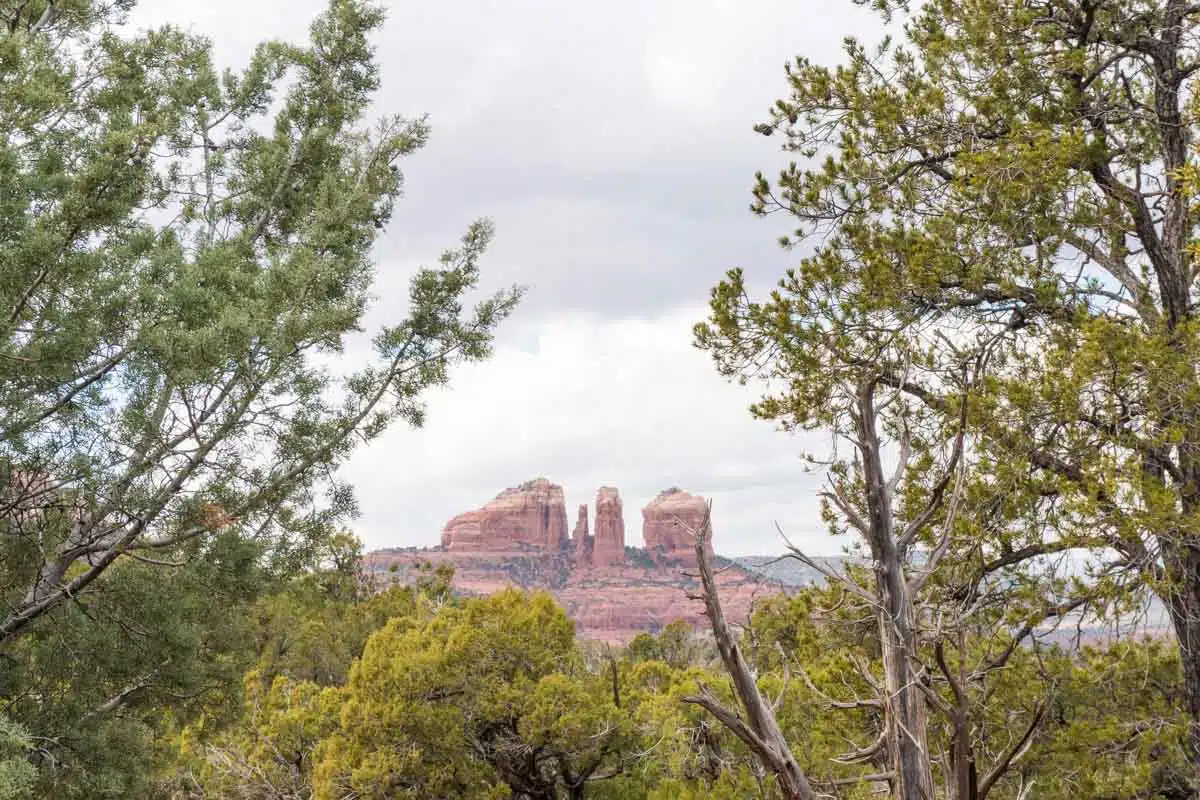 Generally, any month from March to May is a great time to visit Sedona. But April is the perfect in-betweener. March is on the cooler side, with the fallout of winter still lingering, and May ramps up to hotter temperatures reaching 30ºC (86ºF).
When's High Season in Sedona?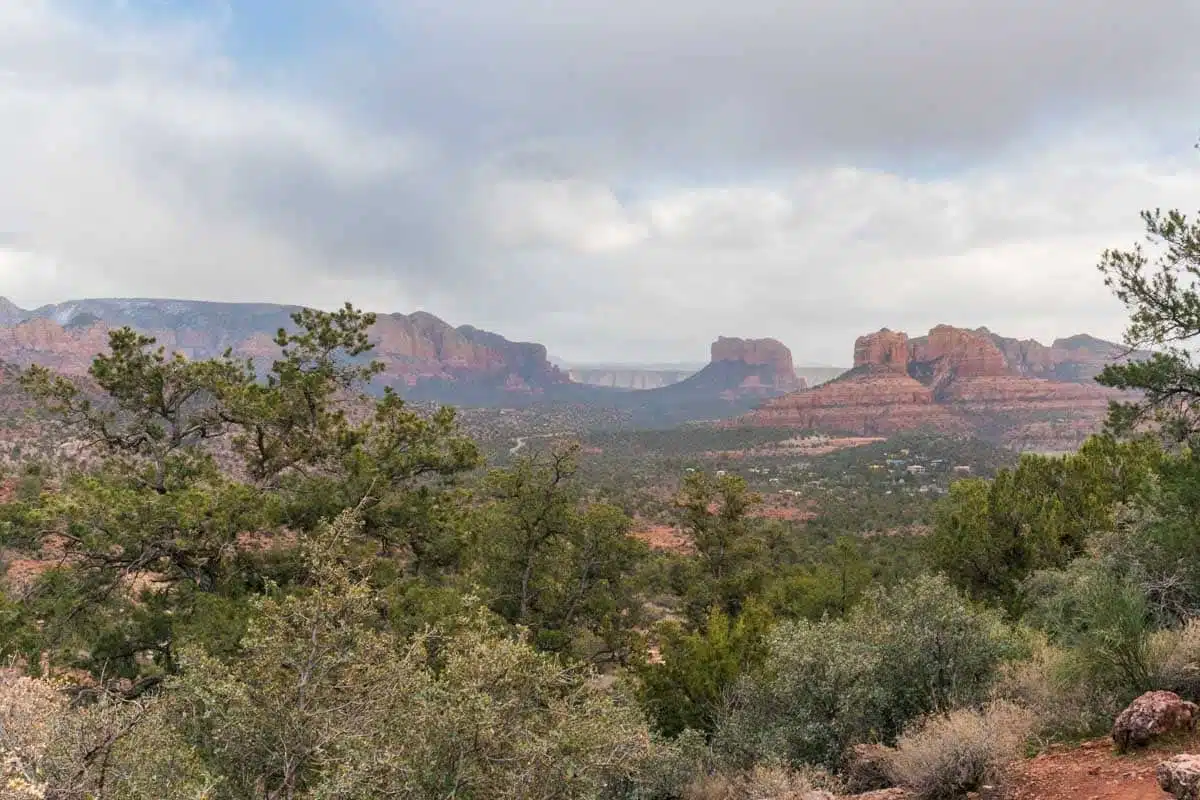 Sedona has two high seasons. The first is from March to May, and the second is from September to December. However, the spring rush is much bigger than the autumn crowds, thanks to the incredible pre-summer weather.
The Cheapest Time to Visit Sedona
From early January to mid-February, accommodation prices are at an all-time low in Sedona. The next cheapest time to visit is July and August, with lower rates than peak season prices.
To Go Hiking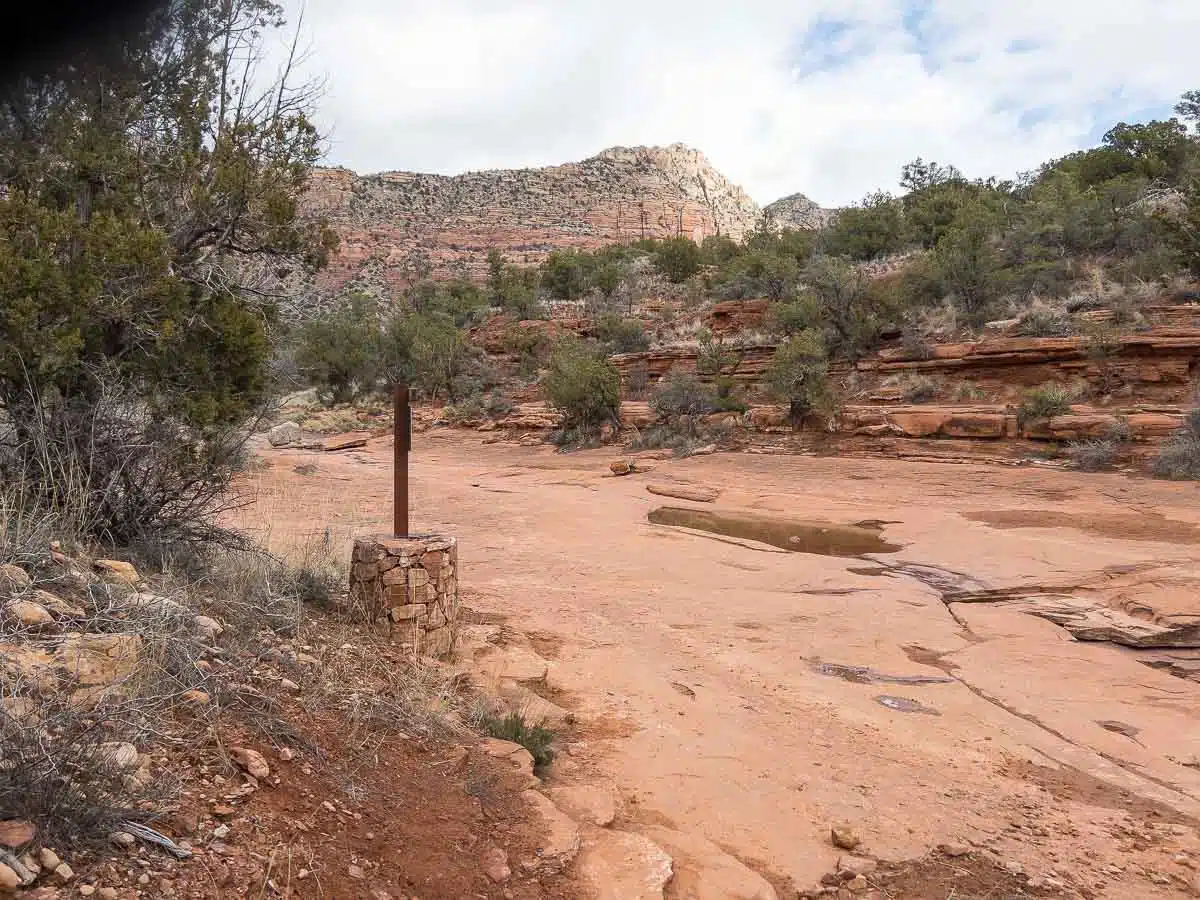 April and May are the perfect months to go trekking.
The red rocks the city is famous for sure look pretty under a dusting of snow, but trust me, the trails like Courthouse Butte Loop (my personal fave) look even better with pops of vibrant wildflowers scattered along them.
Plus, the weather is at perfect temperatures to enjoy your hikes.
To Enjoy Outdoor Activities
Summer is the ultimate time for biking, tubing, fishing and picnicking besides a creek. The best way to chill out is to visit Slide Rock State Park, a hotspot for cooling off thanks to its legendary swimming hole and natural "waterslide".
To See Palatki Heritage Site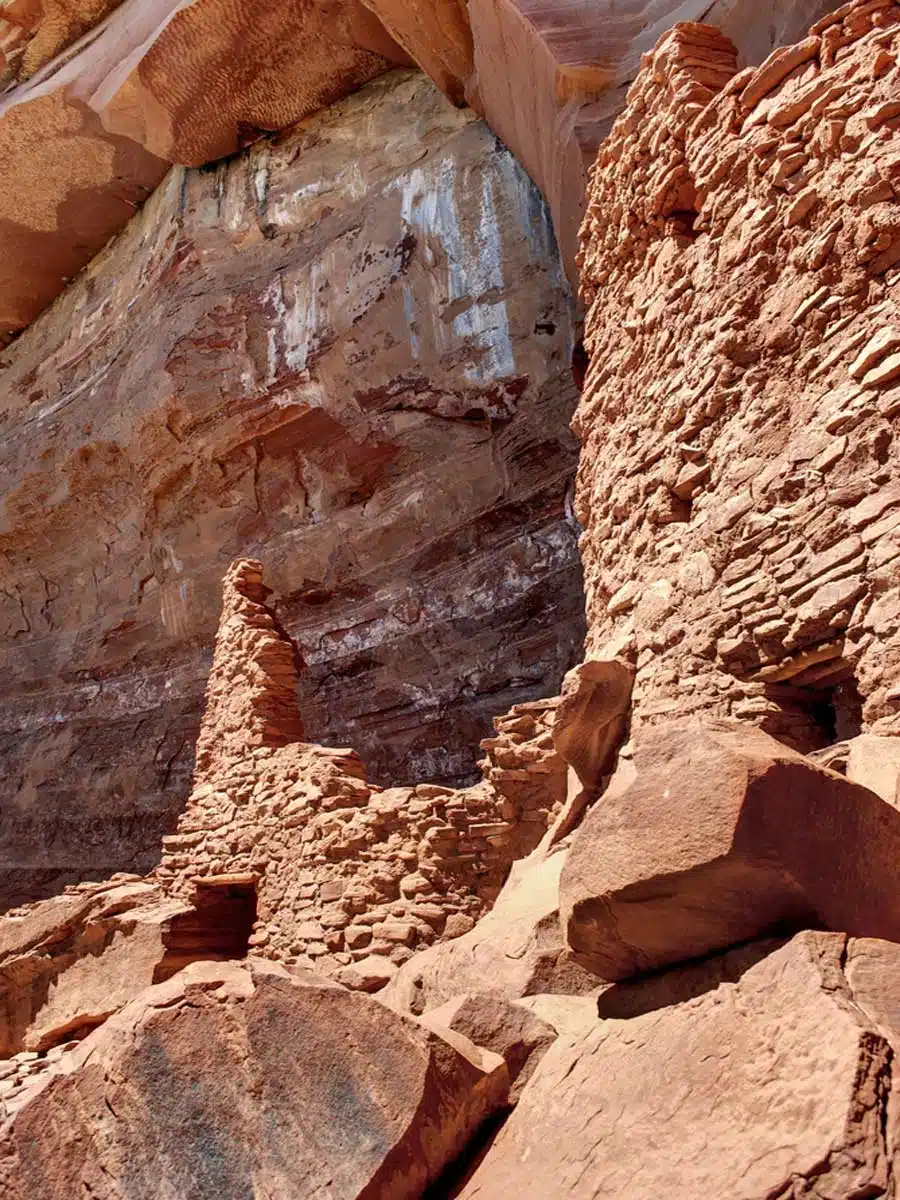 Petroglyphs and pictographs, oh my! Palatki is a wondrous sight, best enjoyed in sunny weather. You must reserve your spot to see the site in advance, so June is the perfect month to guarantee good, dry weather.
Sedona by Season
Spring in Sedona
March-May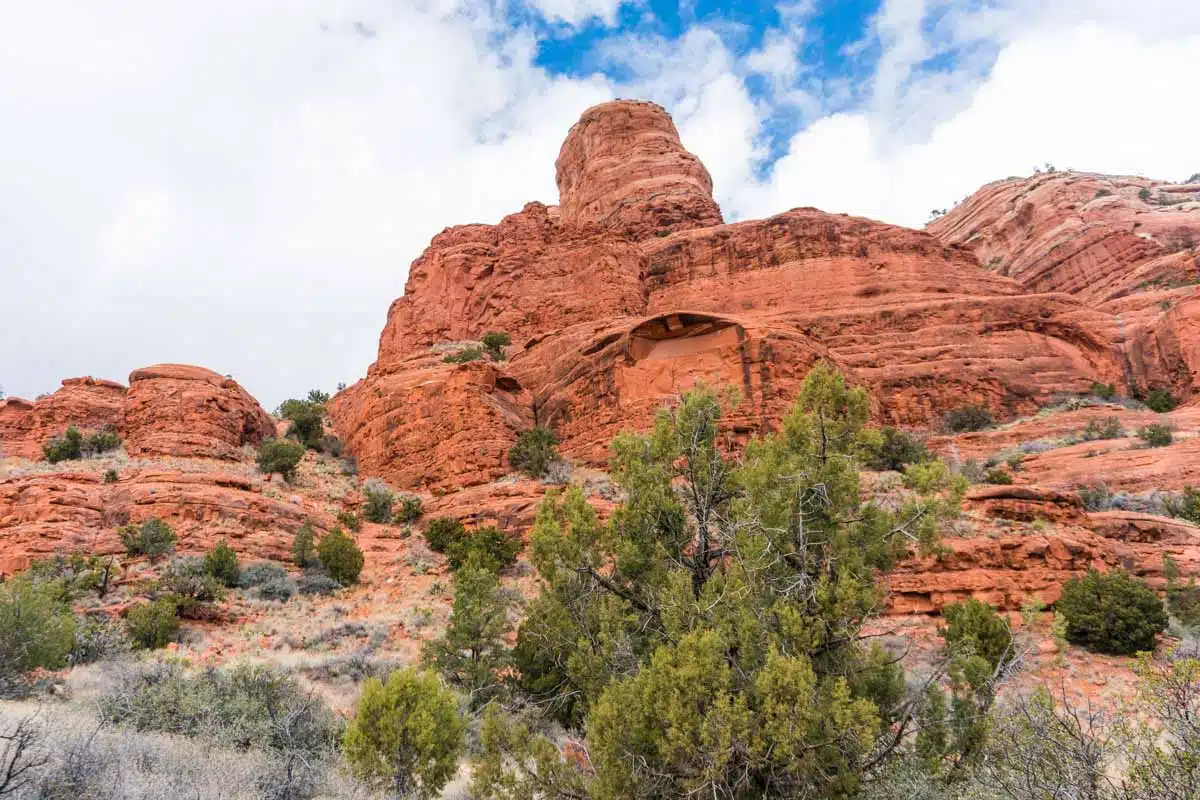 Spring signals the end of social hibernation, and it could be the best time to go to Sedona if you enjoy cultural events.
Not only are they aplenty, but the pleasant weather with mild temperatures ranging from 20ºC – 30ºC (68ºF – 86ºF) is the best to experience the city and all it has to offer.
March can still be a little rainy, but April dries up nicely. This is the perfect time for hiking — all those wildflowers blooming on the red rocks are ridiculously beautiful.
There are also plenty of arty events and other festivals for holiday enthusiasts, as well as an opportunity to get in touch with your inner self at a yoga festival.
Key Events and Things to Do in Sedona in Spring
1st Friday in the Galleries (a must for art enthusiasts)
Sedona Mountain Bike Festival, a three-day-long event
Sedona St Patrick's Parade
Celebration of Spring (which is more than just an egg hunt)
The Sedona Yoga Festival
Piano of the Rocks International Festival with internationally acclaimed musicians
The Cinco de Mayo Celebration highlights the cultural heritage
Pros to Travelling to Sedona in Spring
Temperatures are pleasantly warm
Hiking trails are in full bloom
Plenty of events
Cons to Travelling to Sedona in Spring
It can get crowded and expensive
Summer in Sedona
June – August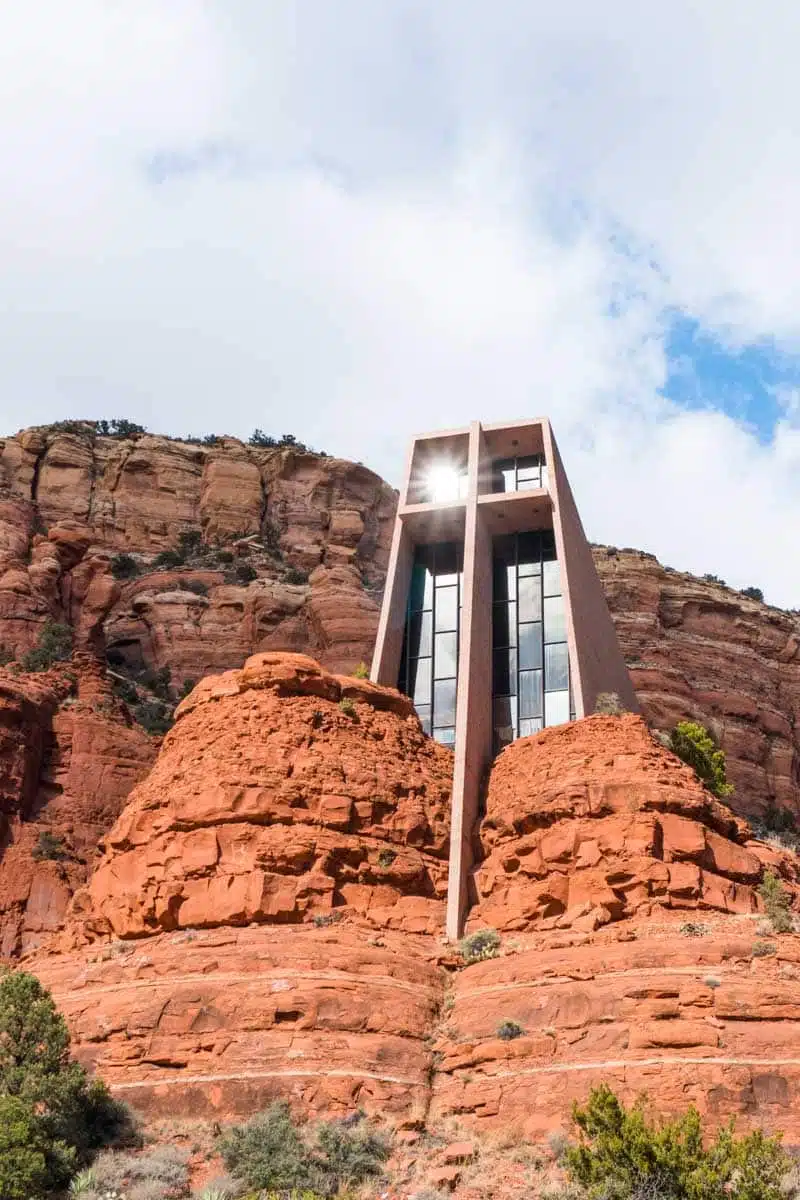 June is a hot month in the city with highs of 36ºC (96.8ºF) and the driest with only 0.3 inches of rain. But the temperatures remain pretty consistent through the summer months.
Fair warning: The weekends get super busy with tourists, so try to avoid them.
Northern Arizona experiences monsoon season from late June until the end of September, though, which can rain on your parade and plans for the day.
But don't fret — August (the rainiest month) gets an average of only 2.1 inches of rainfall, so even if you catch a bit of wet weather, it won't be disastrous.
Key Events and Things to Do in Sedona in Summer
Stargaze at Lowell Observatory
The 4th of July Wet Fest is a fun celebration, including music, giant water slides, food trucks, and fireworks.
National Day of the Cowboy, where you settle down for a classic Western screening.
The Sedona Hummingbird Festival celebrates the hummingbird population in the area, and they host garden tours where you can see them up close.
Pros to Travelling to Sedona in Summer
June is the driest month and best for stargazing
Hot summer weather is a plus for pool-lounging
Cons to Travelling to Sedona in Summer
August is the rainiest month in Sedona
Big holidays like the Fourth of July bring in big crowds
Some places can come to an almost standstill due to groups of visitors
Autumn / Fall in Sedona
September – November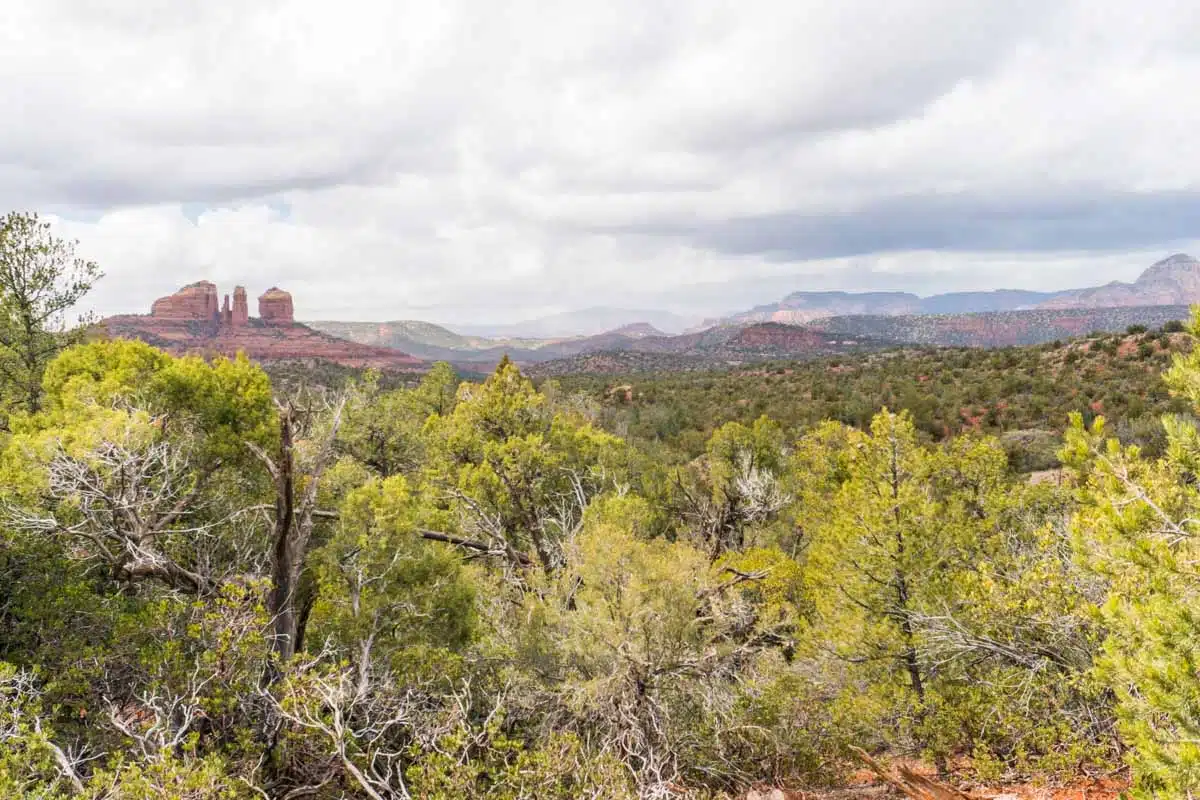 Autumn is one of the best times to visit Sedona; so much is happening. The weather is pretty grand, too.
September keeps warm temperatures of up to 33ºC (91.4ºF) and rain is pretty scarce, so it's the perfect time for a colourful fall visit to soak up all the festivities.
The best time to visit Sedona in the fall is undoubtedly October when Sedona pulls out all the stops. Only in November do the temperatures plunge to 5ºC – 20ºC (41ºF – 68ºF), and the chill hits the air. But all the more reason to indulge in seasonal hot drinks!
Key Events and Things to Do in Sedona in Autumn
The Sedona Winefest
Historical Red Rock Loop Round-Up
A multitude of arts and music festivals
Red Rocks Oktoberfest (yes, there's lots of beer)
Dia de los Muertos celebrations
Veterans Day Tribute
The Annual Turkey Trot — who can say no to a Thanksgiving fun run?
Pros to Travelling to Sedona in Autumn
Plenty of festivals and events to choose from
Pleasant weather
Cons to Travelling to Sedona in Autumn
Big crowds, especially on the trails
Winter in Sedona
December – February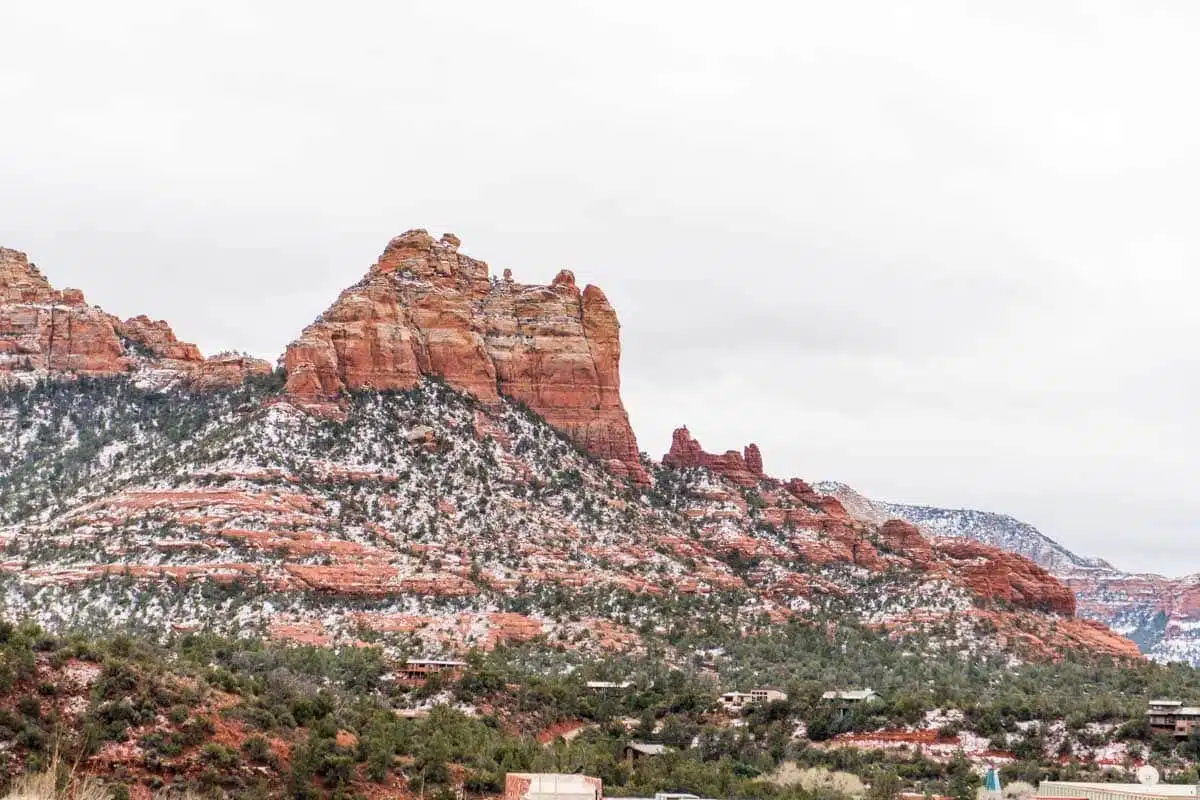 December brings Christmas-themed delights, so if you're heavy into the Yuletide, it might be the best time of year to visit Sedona. Be prepared for a chill, though — the highs might be at 15ºC (59ºF), but the lows reach near-freezing — and a few inches of snow isn't uncommon.
January is quiet while everyone keeps warm and recoups from the December festivities. In February, the city starts to wake up again as temperatures rise (albeit slightly), and fun events are back on the cards.
I went in February, and I can't say it was the best time to see Sedona – least of all due to the heavier clothes you need to pack for the cold. But on the plus side, it was so peaceful compared to the chaotic summer months.
Key Events and Things to Do in Sedona in Winter
The Festival of Lights
Sedona's Tree Lighting and Santa Visit
SO MANY Christmas events, everything from workshops, carol concerts and movie nights
Sedona International Film Festival and Workshop
Pros to Travelling to Sedona in Winter
Fewer crowds
It's way cheaper than during peak season
Cons to Travelling to Sedona in Winter
It gets pretty cold and can snow
Not ideal for hiking
There aren't many scheduled activities after Christmas
When to Travel to Sedona: Practical Tips + Tricks
Start hikes early, especially if you're hiking in warmer weather, and bring enough water. Avoid the midday heat when possible – you'll thank me.
Book accommodation at Sedona hotels far in advance to get better deals if you plan on going in peak season. They fill up fast, not to mention the price spikes can be crazy.