Wondering when is the best time to visit Argentina? Read this guide to discovering the country, season by season.
There's no getting away from it; Argentina is a euphoric cocktail of wanderlust. Its landscapes are beautiful and intense, with a level of seduction few places on Earth can match.
As gorgeous as it might be, picking the best time of year to visit can be somewhat overwhelming. But, just like I narrowed down the most amazing things to do in Argentina, I've also written this guide to help you decide when to visit. Thank me later.
Ready to explore? Read on to discover the best time to travel to Argentina.
When's the Best Time to Visit Argentina?: At a Glance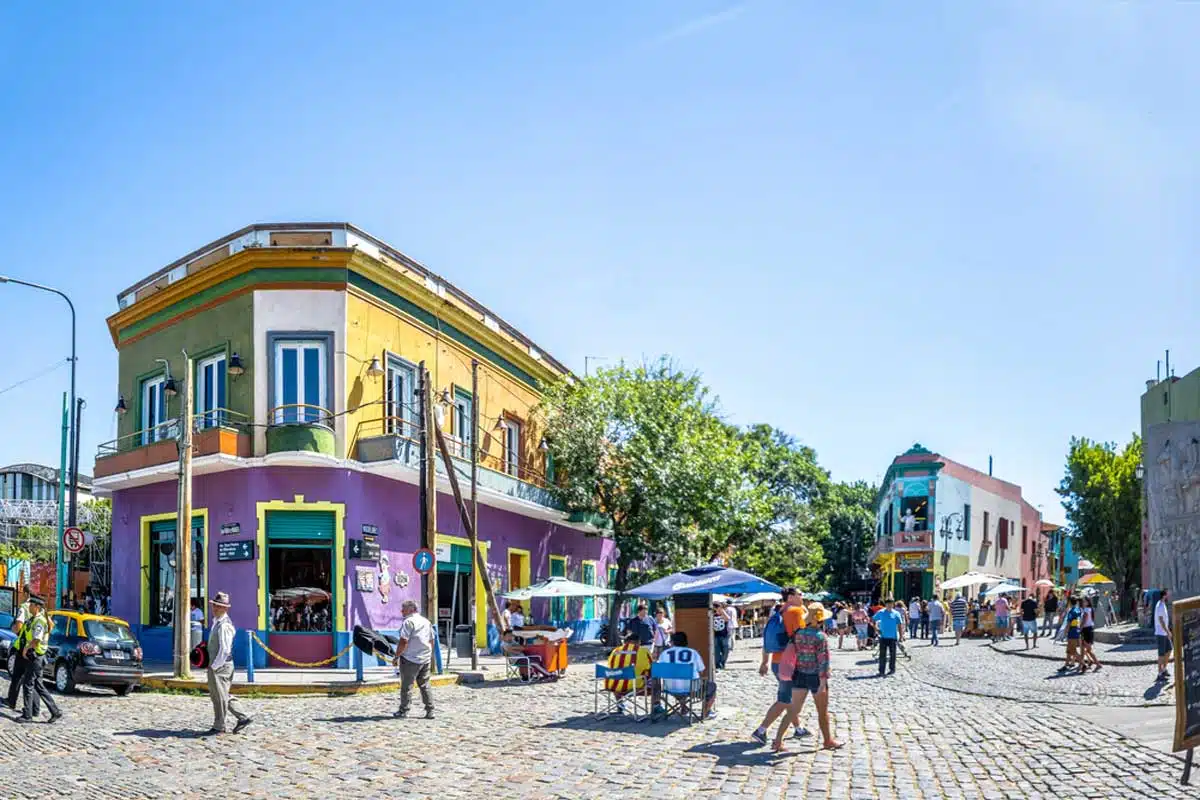 It's not an overstatement to say that Argentina is a massive country. Covering an enormous landscape, with each region large enough to have its own climate, you'd be correct in assuming that each has a best and worst time to visit.
An obvious example of this is in the tropical climate found in the northern regions juxtaposed with the polar environment in the south. Summer brings warmth to the country from late December to February, while July to September welcomes winter with icy and snowy conditions.
In short: The best time to visit most of the country is from October to mid-December or from April to mid-June. These are its shoulder seasons of spring and autumn, respectively.
The Best Time to Visit Argentina
What is the Best Month to Travel to Argentina?
Thanks to its diverse climate, deciding the best time of year to go to Argentina is a little bit trickier. Breaking it down makes it easier to choose the best month to visit a specific region.
Northern Argentina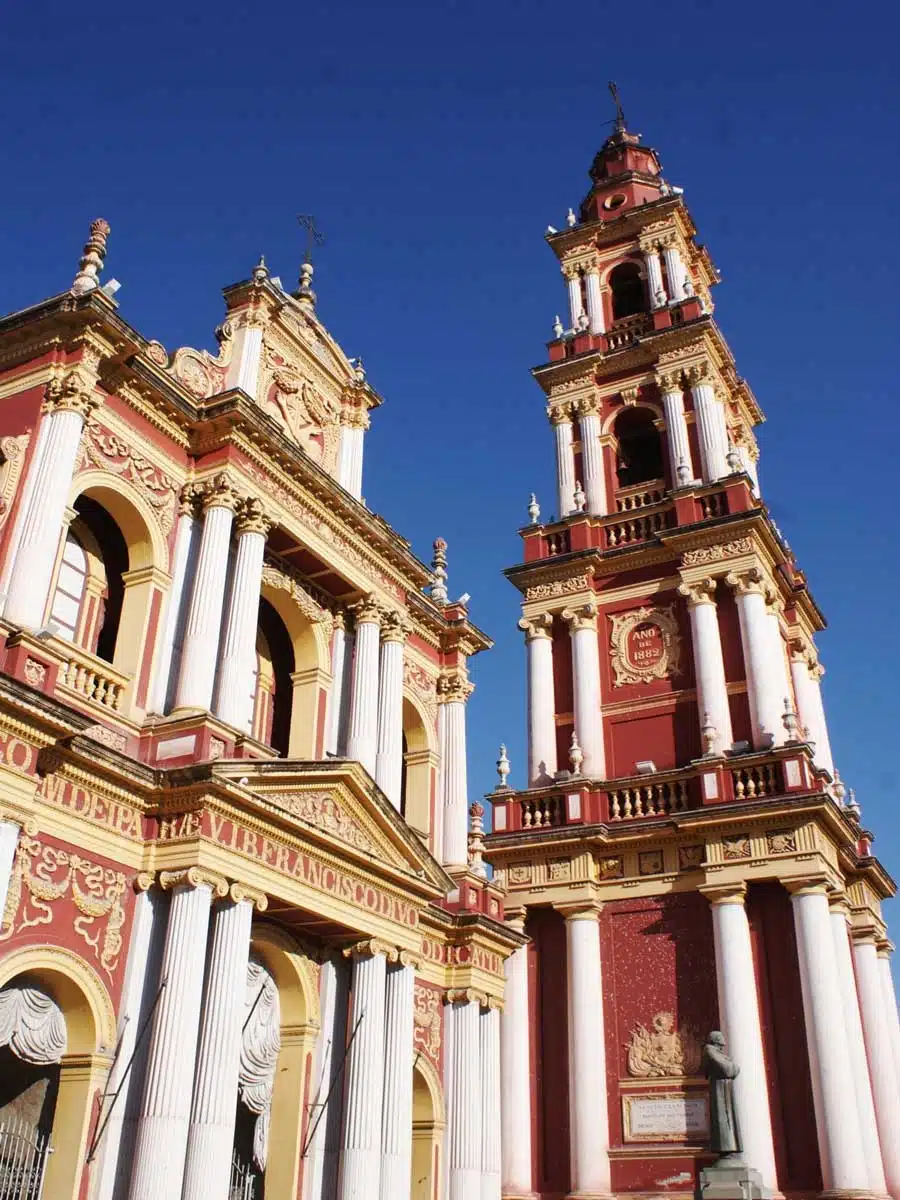 The north of Argentina covers a blend of three climate zones. Iguazú Falls and its surrounding areas are tropical, with warm and humid weather year-round. The western region around Salta is relatively arid, while you should explore the Atacama during winter.
Central Argentina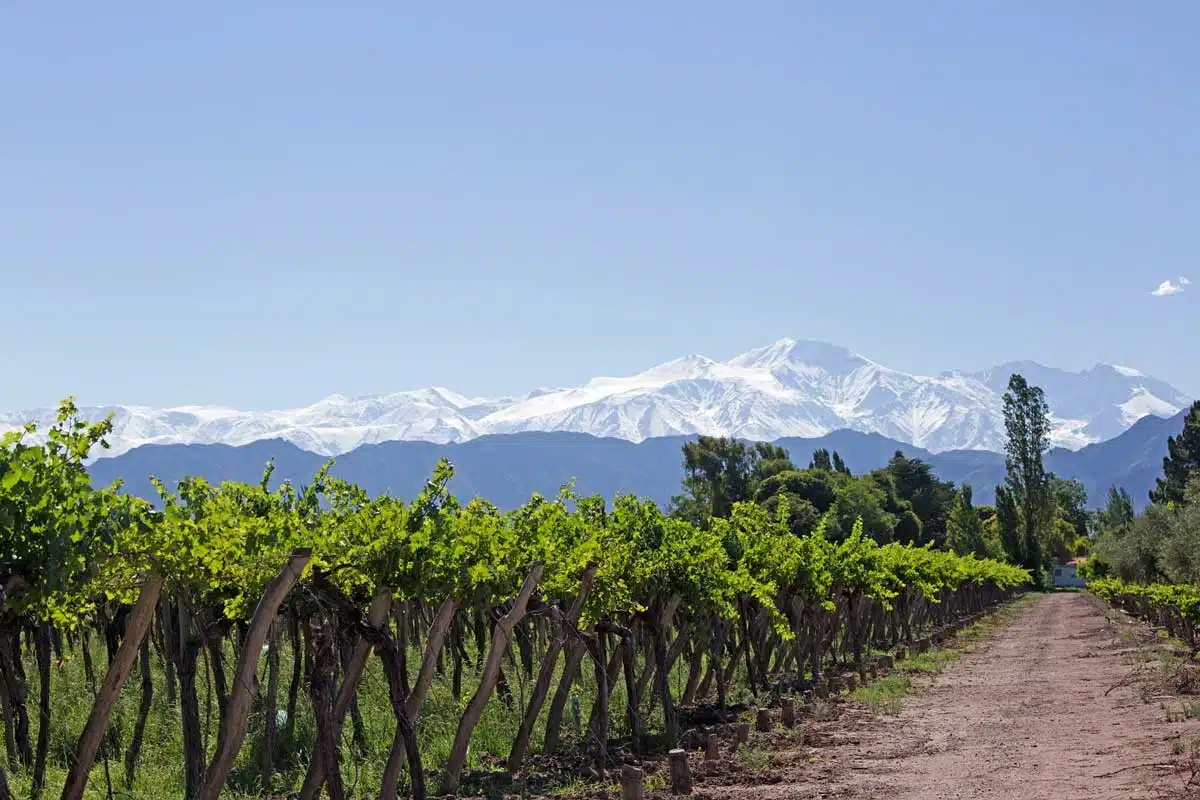 If you're planning to visit Buenos Aires, it's better to do so during summer, from December to February. While the best time to visit Mendoza, Argentina, which benefits from a Mediterranean climate, is year-round. 
And, if you're a wine lover (guilty!), harvest season happens during March and April.
Southern Argentina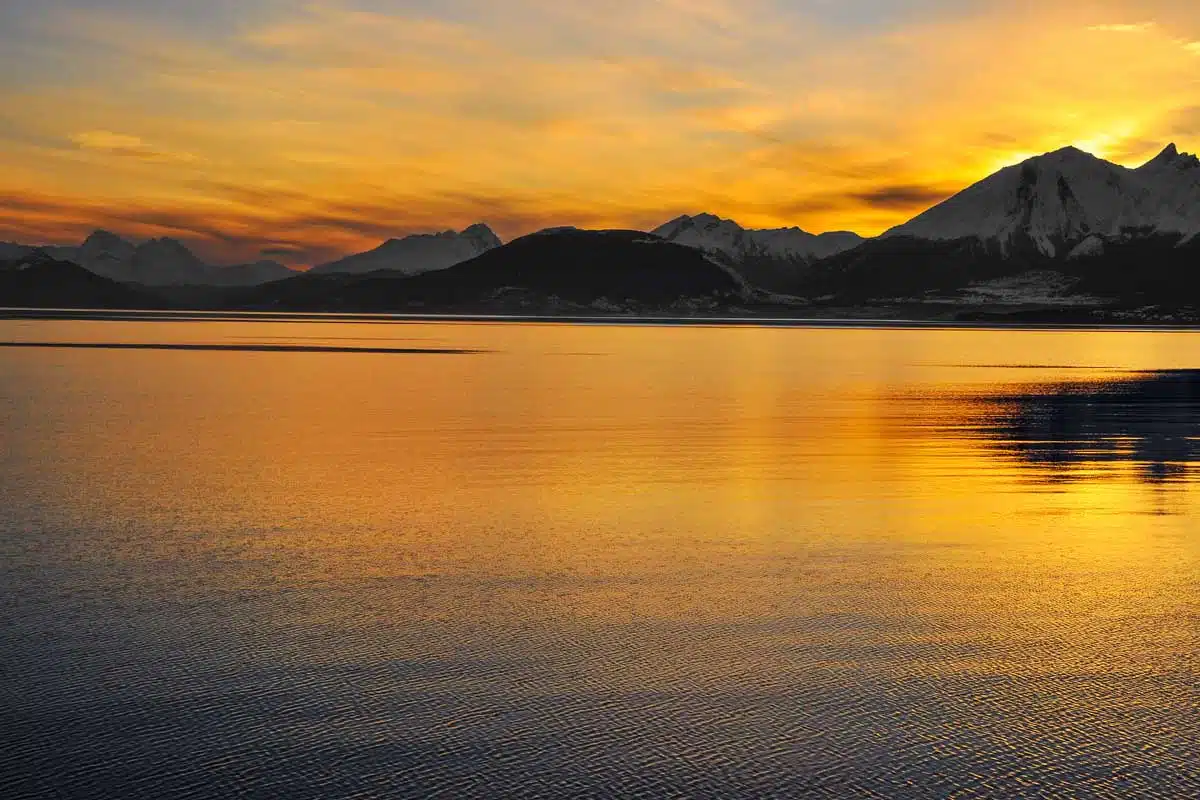 Within southern Argentina lies its Patagonian region and popular attractions such as Tierra del Fuego.
You'll find predominantly cold weather throughout this part of the country, with highs of 11℃ during summer and −2℃ in winter. Thus, the best time to visit is January.
When's the High Season in Argentina?
Probably the easier question to answer (well, only slightly easier), high season in Argentina starts in November and lasts until February.
During these months, the temperatures around the country reach their peaks, and tourist numbers rise significantly. The country's beaches see a rise in visitors and there are plenty of activities to get involved with, including horseback riding.
Fancy hitting the slopes? July is the peak season for skiing in Patagonia and Mendoza. Ski resorts in and around these areas see a rise in seasonal activity starting in late June. Bariloche specifically has some of the best slopes in the country during this time.
The Cheapest Time to Visit Argentina
Undoubtedly the cheapest time to visit Argentina is during its low seasons. These are its shoulder seasons before the start of summer and winter – or just after the end of both.
Spring runs from October till early December, and Autumn begins in April and ends in June. During these months, tourist numbers drop, as well as prices for many things, including accommodation and transport. This is a great time to visit if you're trying to stick to a stricter budget.
Tip: Read my 2-week South America itinerary to find out how to fit the best of Argentina into your next adventure.
To See Buenos Aires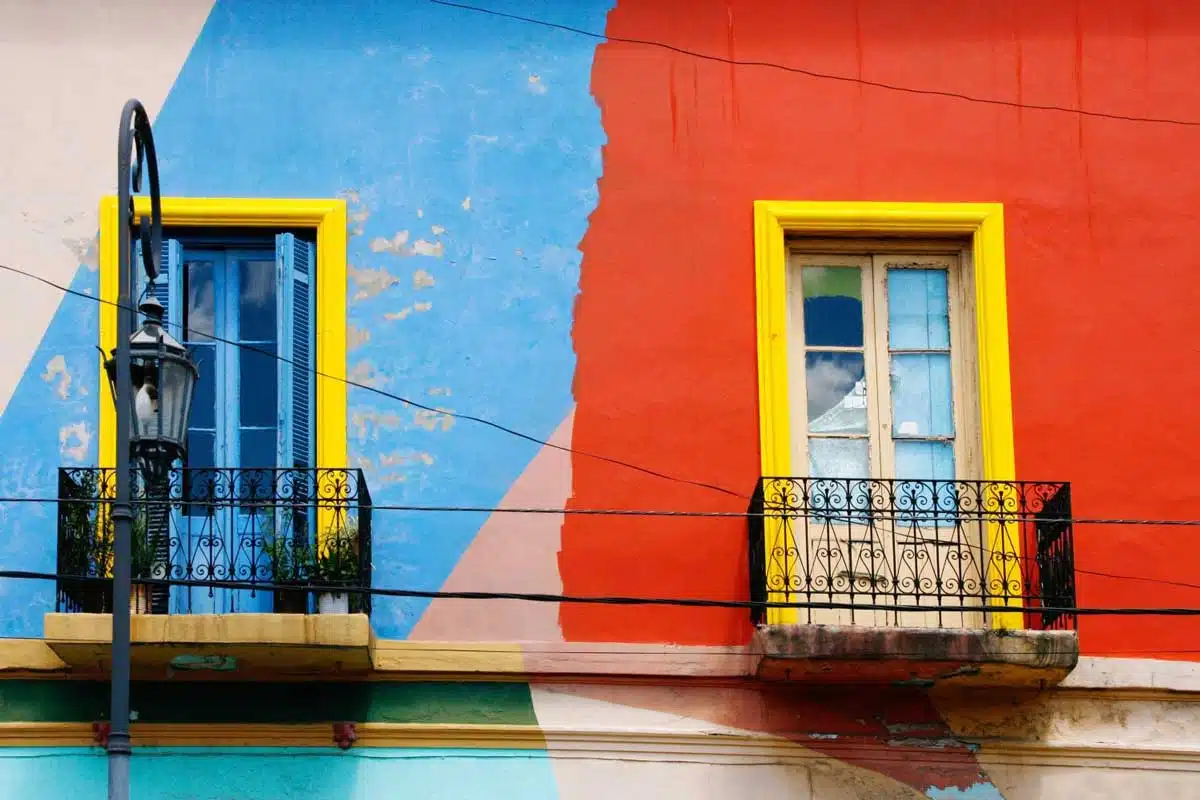 Argentina's capital city of Buenos Aires does benefit from the best of the country's shoulder seasons, if you ask me. Between March and May, temperatures reach highs of around 26℃, and from September to November, 25℃.
To See Patagonia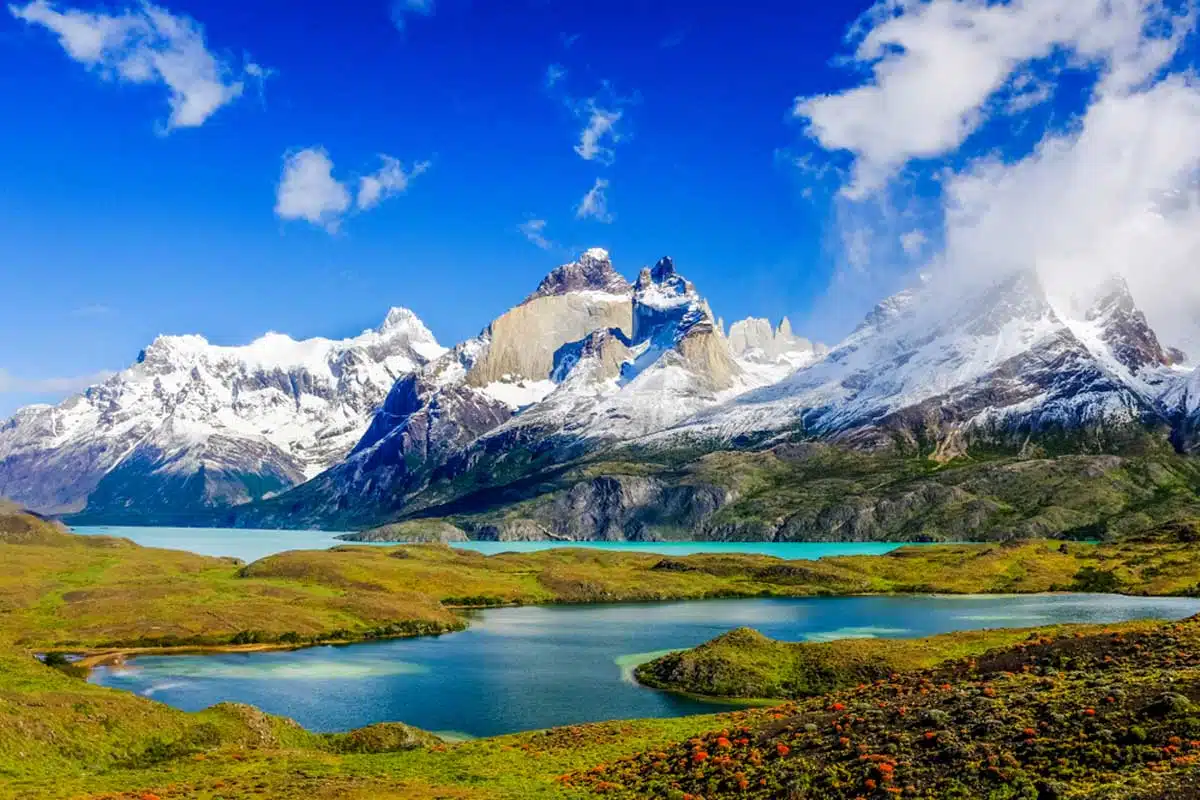 If you're planning on visiting the stunning natural landscapes of Patagonia, the best months to do so are from October to April. As the region comprises areas that feature the worst of what winter offers, spring is the best and cheapest time to visit.
Springtime is the best time to visit Patagonia, Argentina, and its highlights, such as Tierra del Fuego or the Torres del Paine National Park.
To See Bariloche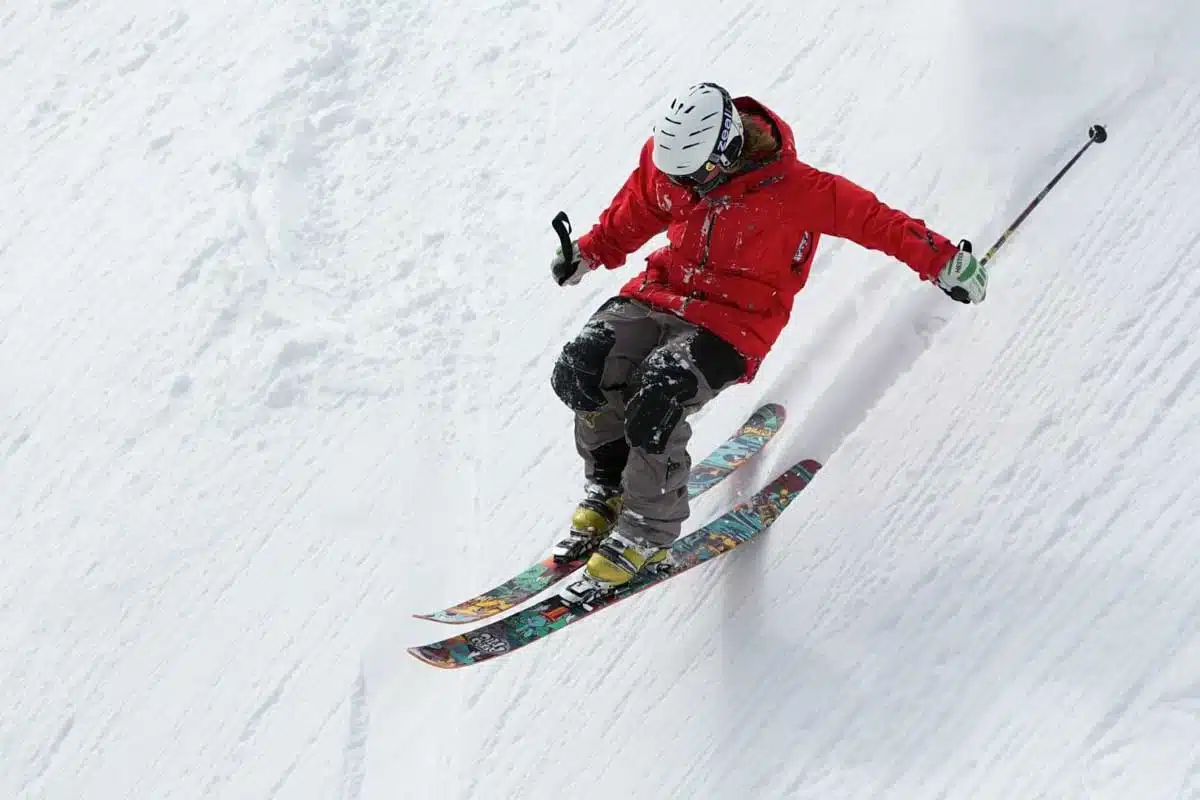 San Carlos de Bariloche, in western Argentina, is a small alpine town surrounded by majestic lakes and breathtaking mountains. Benefitting from summer and winter activities, you can expect it to be quite busy for most of the year.
For nature lovers, the summer months of December and January are the best to visit, but if you're here for winter sports, visit from June to September.
To See Iguazú Falls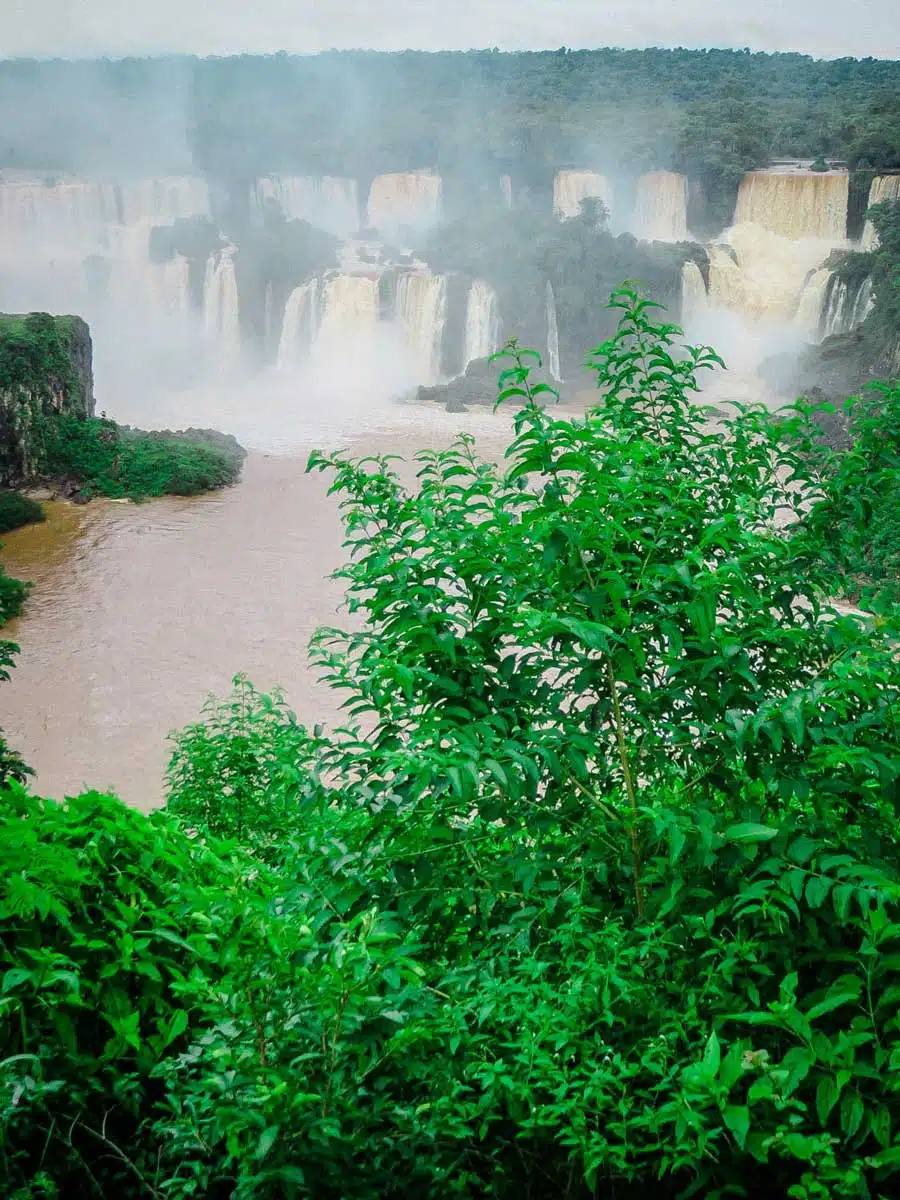 Simply put, the best time to visit Iguazú Falls, Argentina, is when the cold days of winter begin. This means fewer tourists and cheaper tour prices. Thanks to its location, seeing it from April to September is ideal.
But, if you want to visit during its low season (summer), expect high temperatures but fewer crowds and cheaper accommodation.
Argentina by Season
Spring in Argentina
September – December
Key Events and Things to Do in Spring in Argentina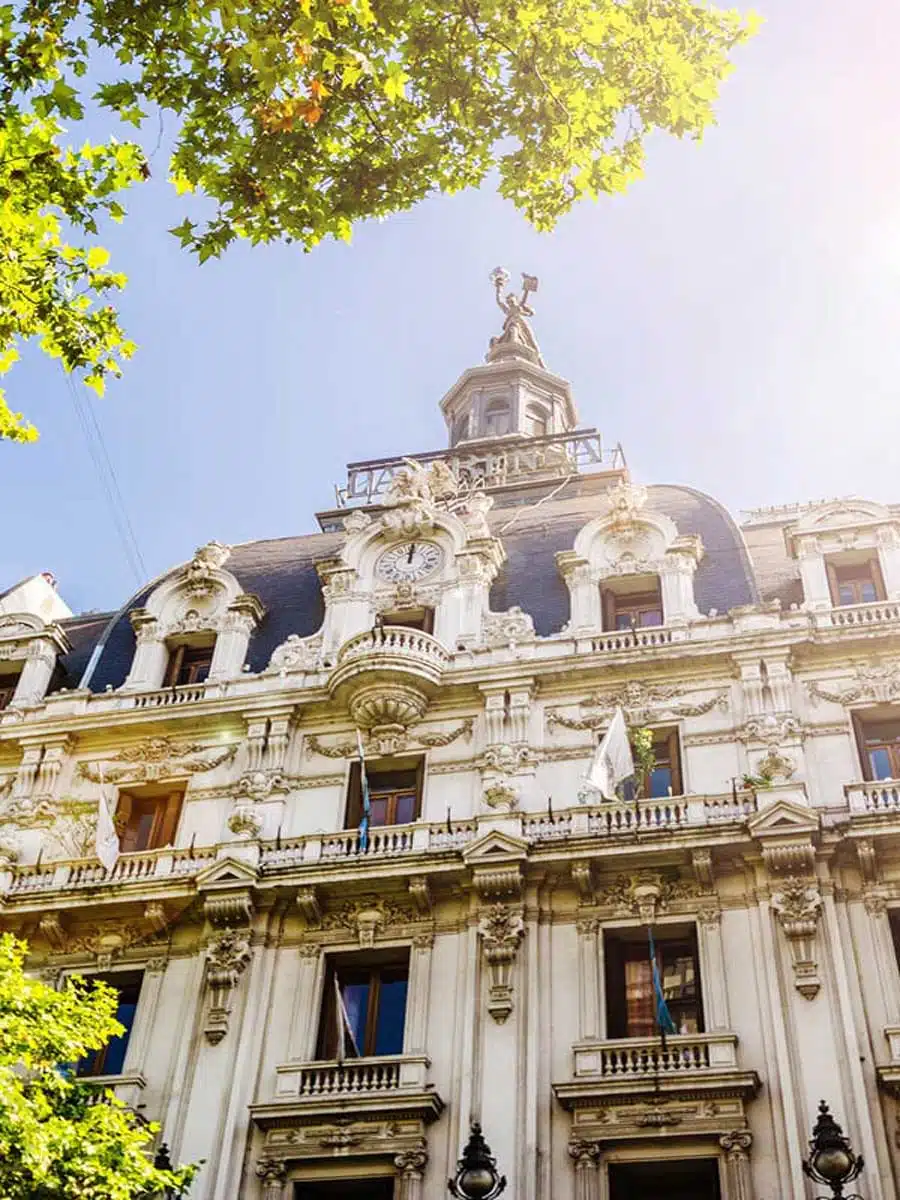 With pleasant weather conditions, spring in Argentina is its most comfortable season. Some of the best things to experience during spring include Oktoberfest, the Fiesta de la Tradición, and the Buenos Aires Jazz Festival.
Pros of Travelling to Argentina in Spring
Temperatures are neither extraordinarily high nor low, and there is a generally lower chance of heavy rains.
Cons of Travelling to Argentina in Spring
Visit too early in spring, and some attractions might not have opened, or visit too late, and crowds might drown you.
Summer in Argentina
December – March
Key Events and Things to Do in Summer in Argentina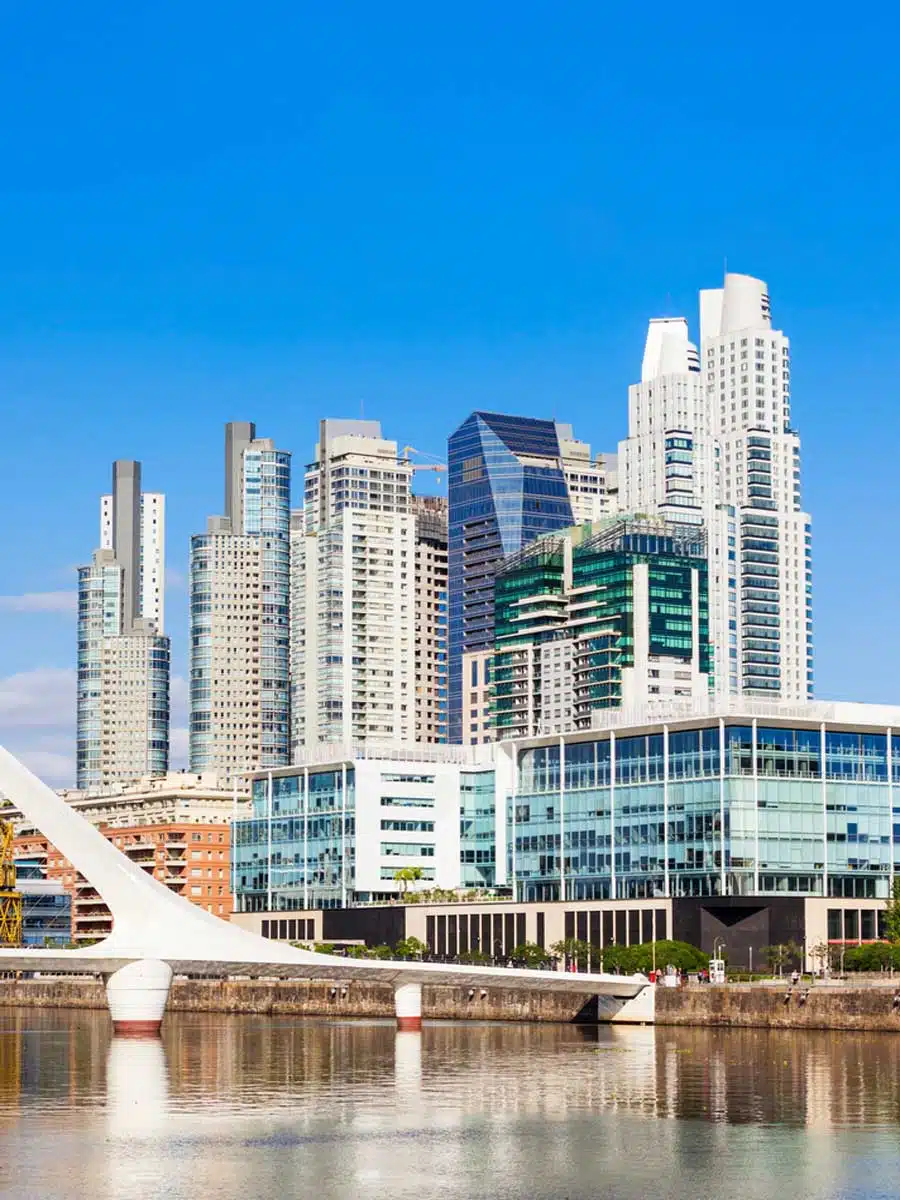 Considered peak season in Argentina, the hot and humid temperatures during these months mean a lot of joyous celebrations. These include the Festival Nacional del Folklore, Carnaval in cities such as Corrientes, and the Fiesta Nacional de la Vendimia in Mendoza.
Pros of Travelling to Argentina in Summer
Outdoor activities across the country flourish during summer, including hiking in Patagonia. Summer also has the highest number of festivals throughout the country.
Cons of Travelling to Argentina in Summer
Temperatures can reach incredible highs of 40℃ in some areas. Tourism numbers skyrocket, as do prices for nearly everything.
Autumn / Fall in Argentina
March – June
Key Events and Things to Do in Autumn/Fall in Argentina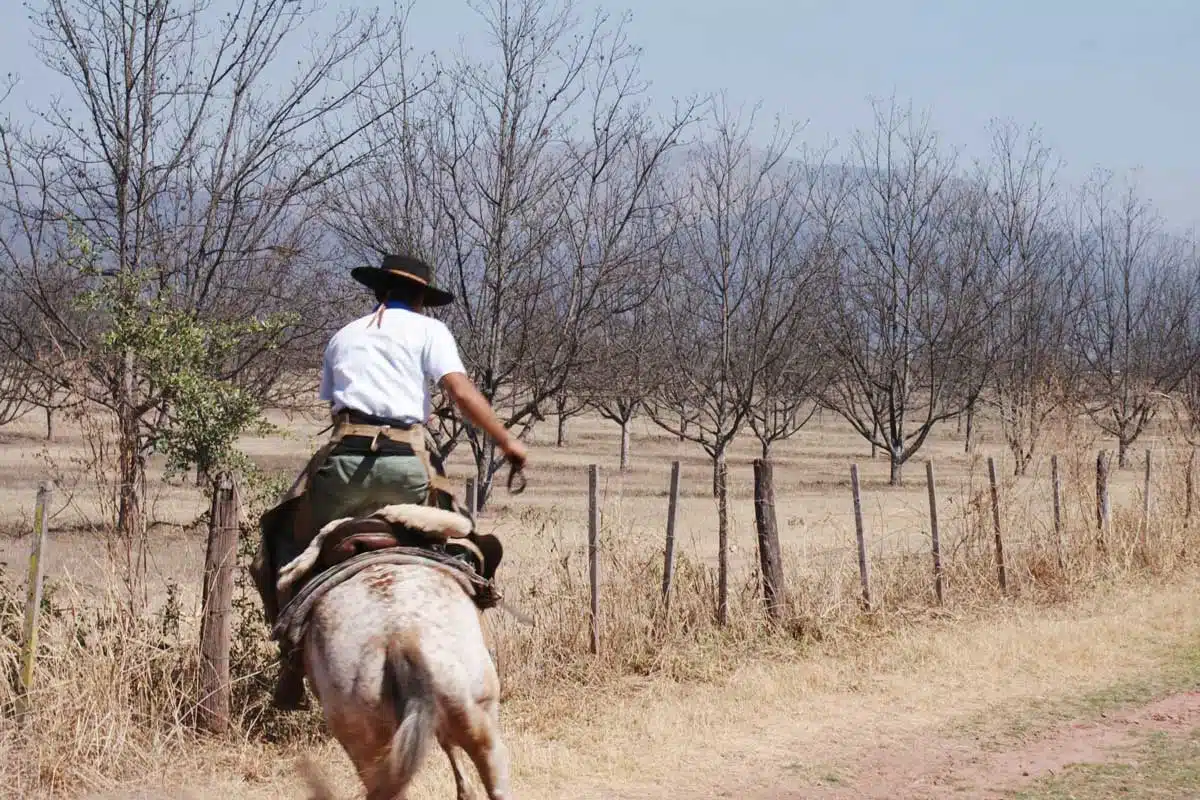 As the weather changes from summer to winter, temperatures and tourist numbers decrease.
Celebrating Easter with events such as the Festival Nacional del Chocolate in Bariloche, and Ushuaia sees ten days of music and live shows during the Fiesta de la Noche Más Larga.
Pros of Travelling to Argentina in Autumn/Fall
Autumn/Fall in Argentina is the quietest season in the country, with almost no crowds, and it's also prime wine harvesting time (bonus).
Cons of Travelling to Argentina in Autumn/Fall
Weather during the autumn months is sometimes unpredictable and can differ significantly from day to day.
Winter in Argentina
June – September
Key Events and Things to Do in Winter in Argentina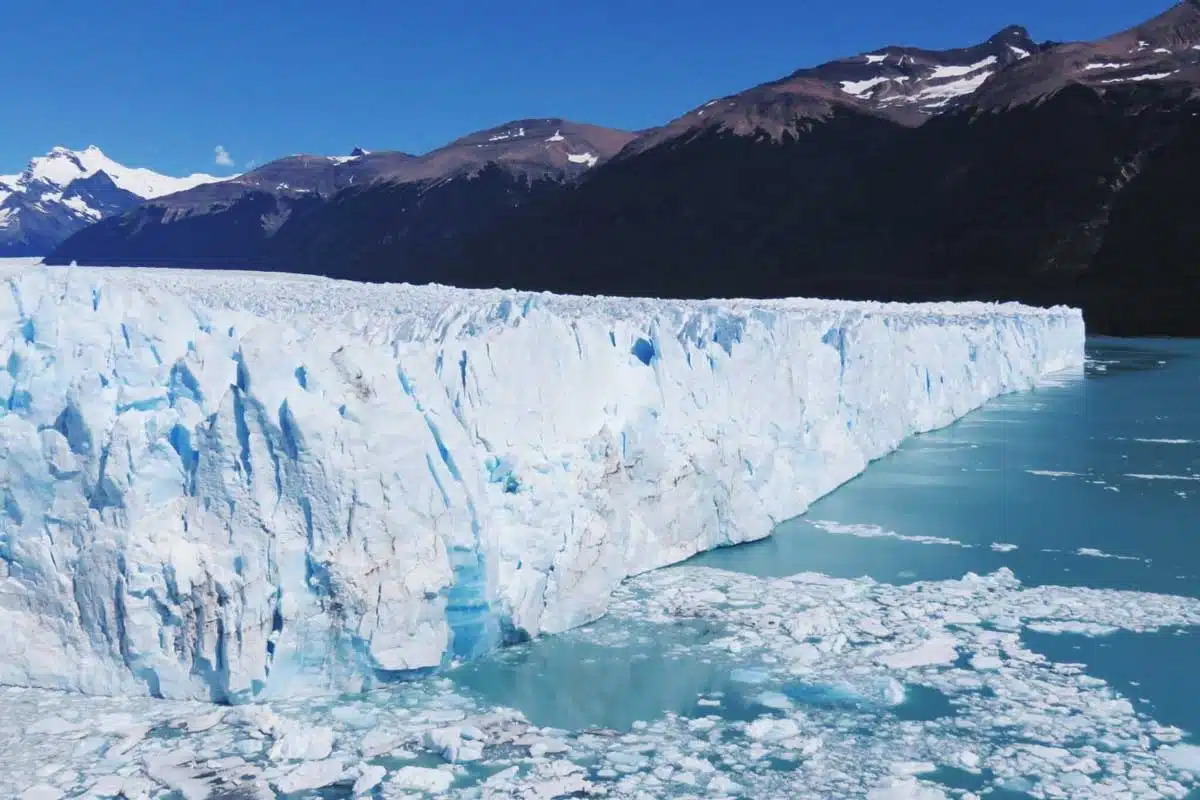 Although winter in the country might, for some, not be the best time of the year to visit Argentina, the season does have its advantages.
Celebrated in Tucumán on the 9th of July is Día de la Independencia. In Buenos Aires in August, highlights include the Tango BA Festival y Mundial.
Pros of Travelling to Argentina in Winter
The biggest advantage of heading to Argentina during winter is the abundance of skiing and winter activities. The best time to go to Argentina and whale watch is also during winter in Puerto Madryn.
Cons of Travelling to Argentina in Winter
Beyond the freezing temperatures in certain areas, Argentina's winter holidays also mean more local visitors to some attractions.
When to Travel to Argentina: Practical Tips + Tricks
Plan your trip to include as many top attractions as possible, but remain aware of weather changes. To help with this, look at my packing list ideas to ensure you're covered no matter the weather.
If you're on a budget, always plan your trip for the low seasons throughout the country. Rest assured, however, that even these seasons have their highlights.
Travelling to Argentina? Read Next