Deciding where to stay in Portugal? Read on to discover the most exciting locations and which hotels to book with my handy guide.
The small(ish) country lining most of the Western edge of the Iberian Peninsula hasn't always been atop every travel itinerary – my, how things have changed.
Now Portugal is in the conversation with places like Italy, France, and Spain for offering up the very best in culture, food, and architecture you'll find anywhere in Europe.
When I think of Portugal, I dream up images of freshly caught seafood, adventure-filled walks along seaside shores, and meandering city streets that can tell their own stories.

In short, to say that Portugal is remarkable is the understatement of the century. And I'm here to tell you why you need to visit.
Read on to learn the top places to stay in Portugal and the resorts that will make your trip truly special.
Best Places to Stay in Portugal: At a Glance
Where to Stay in Portugal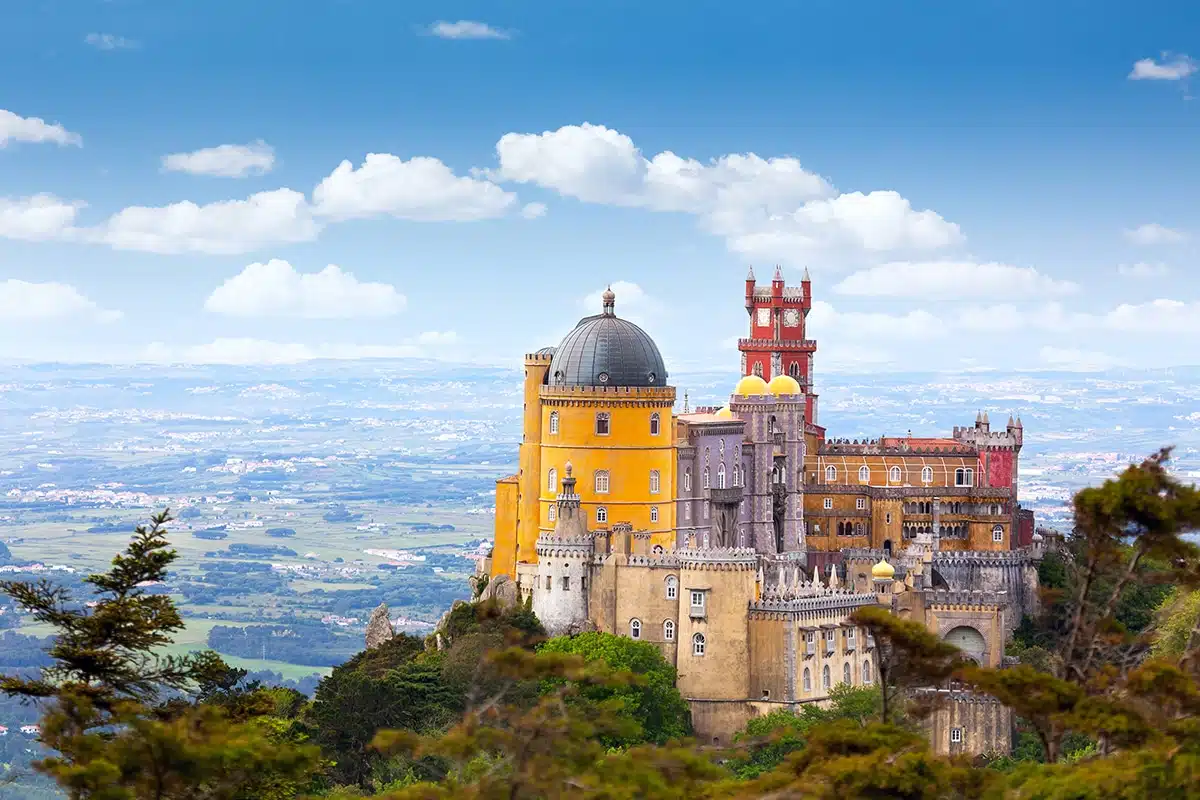 Finding the best places to stay in Portugal depends on your interests, timeframe, and priorities. Whether you're deciding where to stay in Portugal for a week or where to stay in Portugal for a month, I'll give you a look at my list of Portugal's best overall places to stay.
Porto and the Douro Valley: Best Overall Place to Stay in Portugal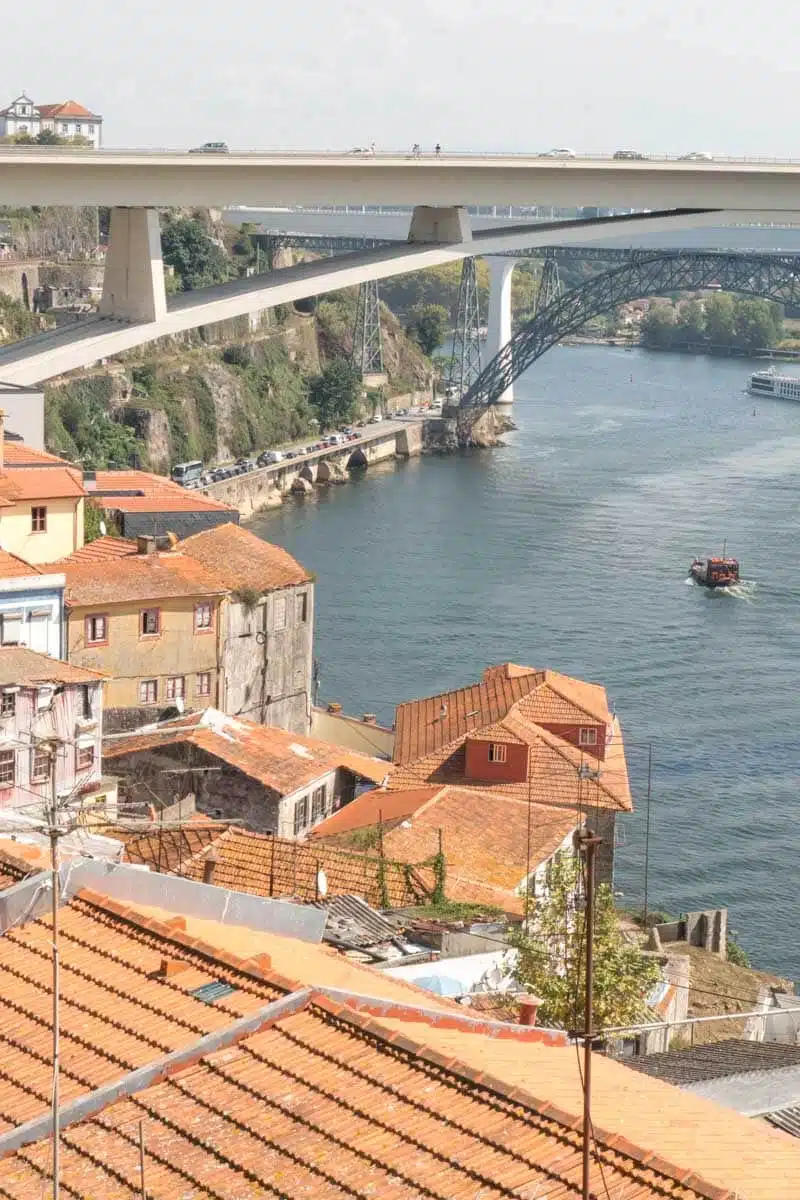 If you're asking where the best area to stay in Portugal is, I struggle to find a single reason why a trip to Porto and the Douro Valley isn't the ultimate Portuguese holiday.

Whether it's part of a one-week in Portugal itinerary or if you want to stay a bit longer, flying into Porto and driving to the Douro Valley is a vacation I dream of repeating far too often.

Why? Let's start with the city of Porto and the incredible hillside architecture home to some of the best restaurants, cafes, and charming Porto Airbnbs that make me return to this idyllic city time after time.
Porto is a perfectly walkable urban centre that's a destination of its own. But when I come to Porto, my top priority is scheduling day trips and overnight stays in the nearby Douro Valley, Portugal's best-known wine region.

Still, there is much more to do besides tasting the incredible wines (though I don't mind visiting the historic vineyards for a taste). Here are just a few of my favourite places near Porto and the Douro Valley.
Porto and the Douro Valley Highlights
Centro-Baixa – Want a great way to see what Porto is all about? Spend a few hours in Centro-Baixa and enjoy the best food, shopping, and people-watching in Porto.
Quinta de Santa Eufemia – Ok, no trip to Douro and Porto is complete without wine tasting. This long-standing family-owned vineyard is a perfect place to sample the region's famous wine and snacks.
Parque Natural do Douro Internacional – Hiking in Douro is one of my favourite activities, and for a good reason. One of my favourite trails? Try the Trilho do Castro e do Contrabando while you're here; you won't be disappointed.
Guimarães – If you want to add a day trip to your Northern Portugal itinerary, visit Guimarães. Be sure to walk the ancient city and visit sites like Castle Bragança and the Palace Duques de Bragança.
Suggested Top Hotels in Porto and the Douro Valley
The Yeatman — This 5-star hotel just across the river from Porto offers the best of both worlds; close access to Portugal's second-largest city and the flavours of the Douro Valley thanks to a massive wine cellar and 2-Michelin star restaurant.
Torel 1884 — The boutique hotel in a historic 19th-century building offers unfussy sophistication at a reasonable price. I recommend the Superior Apartment for a little extra space and style (you deserve it).
Six Senses Douro Valley — If you want to stay at a historic residence high up on the hillside with spa treatments, fine dining, and luxurious suites (sign me up), look no further.
Lisbon: Where to Stay For a Dreamy City Break in Portugal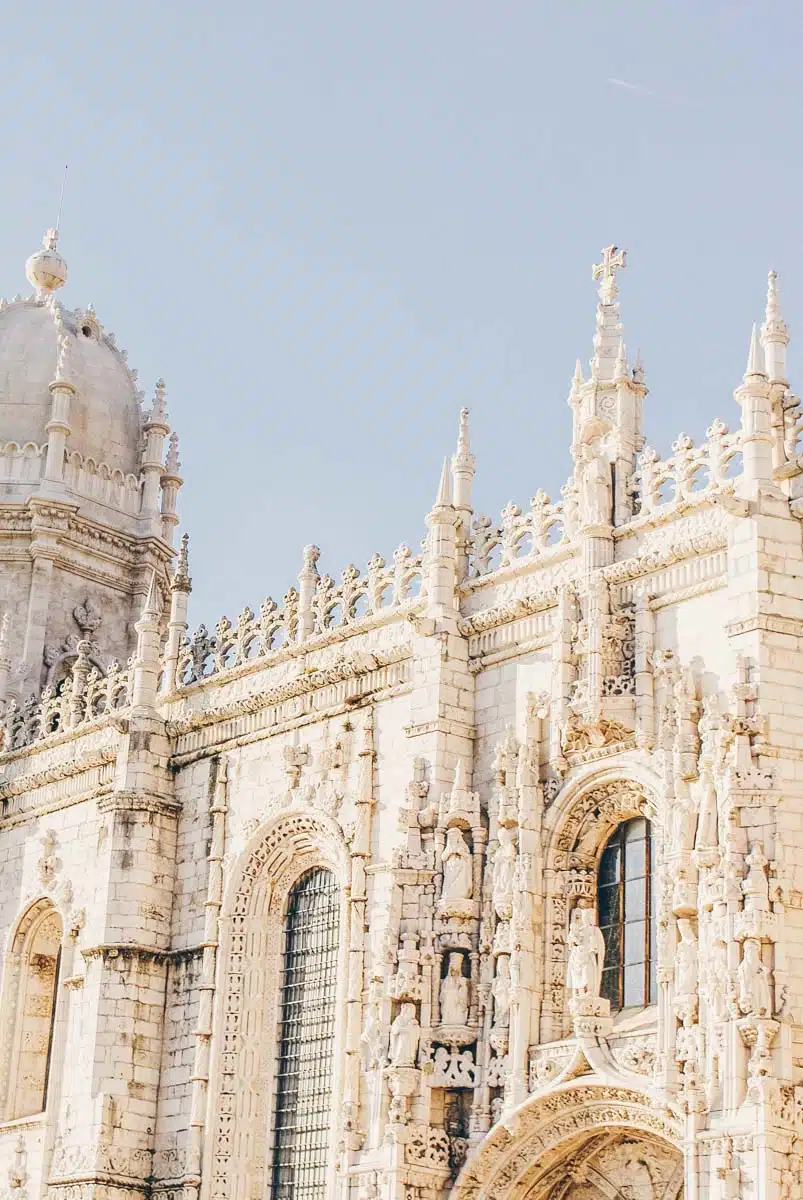 The capital of Portugal is where you'll want to stay to soak up Portuguese culture.
Lisbon is an excellent location to stay without a car, and it's also one of the most walkable cities in Europe (as long as you don't mind climbing a hill or two).

You can get around Lisbon without wheels even if you don't bring your best hiking shoes. The trams run frequently and are one of my favourite ways to see some of the lesser-known parts of town (as well as more famous sites like the Castle of Sao Jorge).
Lisbon isn't just easy to get around; there are some fabulous places to stay here, too.
Whether you want to be in the heart of the city in Baixa or Chiado or a lesser-travelled area like Santos Design District, there are many incredible boutique spots and high-end hotels for your stay in Lisbon.
But suppose you want to explore nearby areas you can't access by public transportation. There are plenty of places to rent a car in Lisbon and at the Humberto Delgado Airport, although you can schedule day trips to nearby Sintra and Cascais by train.
Lisbon Highlights
LX Factory — The industrial district became a music, shopping, and dining hub and is one of the city's coolest spots. Head over here on the weekend, and thank me later.
Belém Tower — This historic landmark is a can't-miss location for your trip to Lisbon; I really mean it. The 16th-century tower on the Tagus River is a destination on its own. Still, I can't stop thinking about the neighbouring Belém district with its fantastic seafood eateries and the remarkable Pastéis de Belém that's worth every minute of your wait in line.
Alfama — If you want to get lost in the tight alleyways, hilly streets, and charming storefronts that appear out of nowhere, do yourself a favour and walk around Alfama, perhaps the most quaint neighbourhood in Lisbon.
Suggested Top Overall Hotels in Lisbon
Epic Sana Lisboa Hotel — Rooftop bars are kind of (ok, definitely) a thing in Lisbon. And UpScale at the 5-star Epic Sana Lisboa Hotel is a great reason to stay at this classy, modern, and simply unrivalled hotel in Lisbon.
Four Seasons Hotel Ritz Lisbon — Where to stay in Lisbon if money isn't an object (or you just want to treat yourself)? Book a Grand Suite King Bed and experience the opulent decor and attentive hotel staff that make this one of the most luxurious places to stay in Portugal.
The Algarve: Best Place to Stay in South Portugal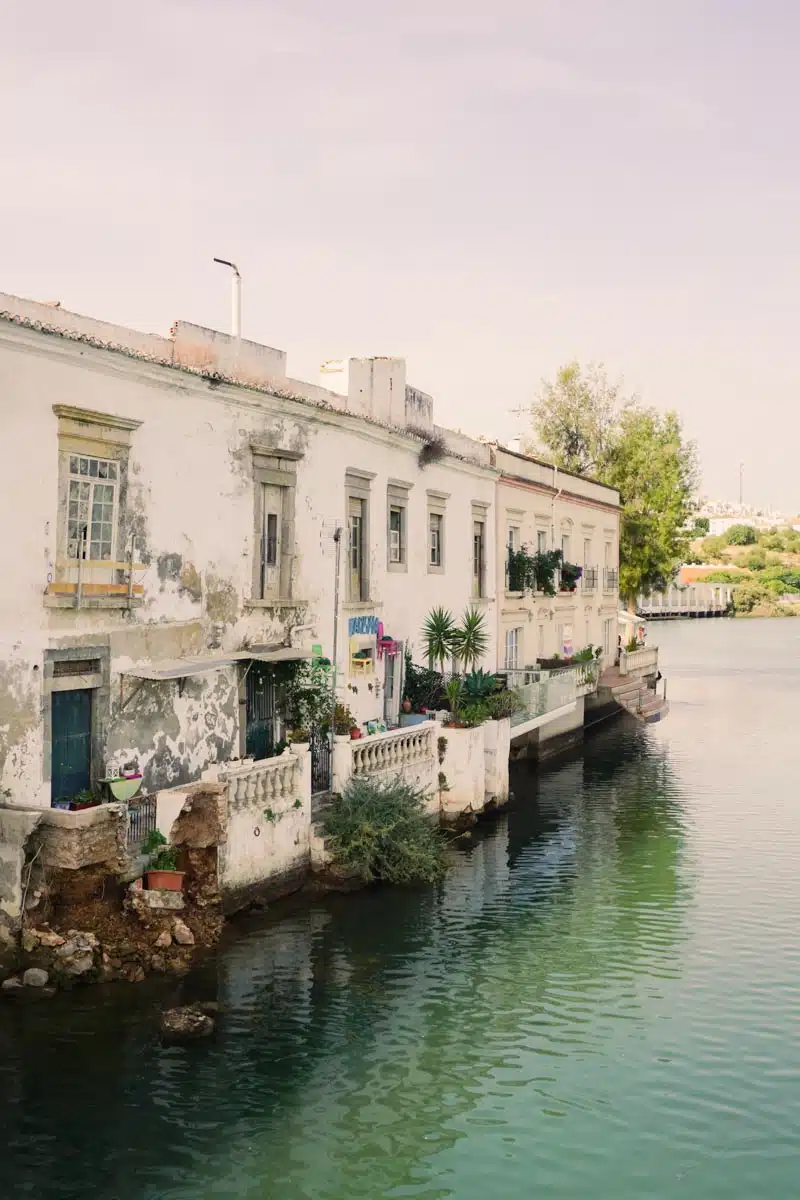 Wondering where to stay in the southern part of Portugal? I have some advice you'll want to listen to: go to the Algarve.
I used to consider the Algarve one of the best-kept secrets in Portugal. And, although it's not exactly a hidden gem anymore, people often overlook the gorgeous region filled to the brim with dramatic cliff-lined coasts, world-renowned sea caves (for real), and ancient landmarks dating back hundreds of years.
Bonus? If you're wondering where to stay in Portugal for beaches, look no further than the Algarve.
There are so many cool things to do in Portugal, but the Algarve has some of my favourites. Whether you're planning an epic hike to Fishermen's Trail, Rota Vicentina, or just want to mellow out and admire the breathtaking beauty of Praia do Camilo, the Algarve has all the outdoor activities you can dream up.

Nightlife in the Algarve is also as exciting, with the unlikely Albufeira being one of my personal favourites for dancing until the wee hours of the morning.
The Algarve Highlights
Tavira — Want to find a sneaky fantastic day trip in the Algarve? I think Taivra is an overlooked candidate for the best place to stay in the Algarve. Be sure to visit Praça da República while you're here.
Lagos — If beaches, mediaeval fortresses, and excellent shopping are a few of your favourite things (as they are mine), you'll fit right in when you visit Lagos.
Faro — The capital of the Algarve is renowned for its famous architecture, endless beaches, and delicious coastal cuisine.
Vilamoura — Fancy luxury hotels, world-class golf courses, and pristine beaches? I thought so. Head to Vilamoura, one of my top places to indulge on holiday in Portugal.
Suggested Seaside Hotels in The Algarve
Anantara Vilamoura Algarve Resort — Splendid luxury accommodations near the best beaches in the Algarve? Yes, please. And while this quiet hotel isn't right on the water per se, it's close enough to Falésia Beach, one of my favourites in the Algarve.
Pine Cliffs Gardens — Perched up on a hill overlooking the Atlantic Ocean, the fabulous resort has two year-round swimming pools, 11 dining options, and a spa for those days you want to pamper yourself (you are on holiday, after all).
Palmares Beach House Hotel — The adults-only accommodations have seaside views, private balconies, and more than enough room to spread out and enjoy your stay in the Algarve.
Portuguese Islands: Best for a Secluded Stay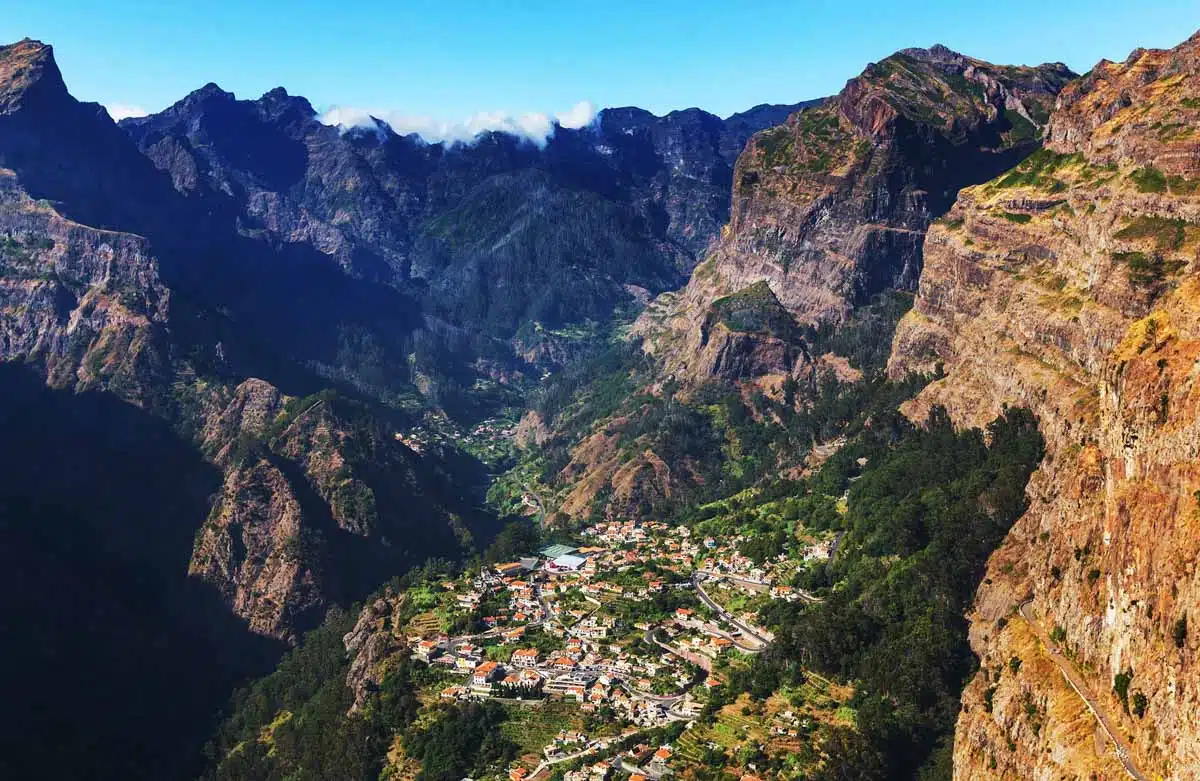 Portugal is the Westernmost country in continental Europe. It's a small nation next to Spain that has its own rich history, culture, and cuisine that rival anywhere in the world.
So where is the best place to stay in Portugal? It's tough to choose just one, as the country has many regions and locations that still remain undiscovered to the average traveller.
A few things I look for when finding my favourite places to stay in Portugal are access to great food, nightlife, and outdoor activities to keep me on my feet during the daytime.
But what if I told you that some of the best places to stay in Portugal are, in fact, not really all that close to Europe at all? Well, it's not hearsay, it's a fact, and I'll show you the best (and very affordable) places to stay on the Portuguese Islands.
Portuguese Islands Highlights
Madeira — Looking for one of the more unique holiday destinations to visit when the weather in Europe is a bit chilly? Madeira is a fabulous place to hike, find unique flora and fauna, and enjoy a glass of wine while admiring the natural beauty year-round.
Azores — Want an idea for the best one-week vacation in Portugal? Try exploring one of the nine Azores islands. Snorkelling, hiking, and photographing the gorgeous hydrangeas are just a few of my favourite things about the Azores.
Suggested Budget Hotels in Madeira and the Azores
Senhora da Rosa, Tradition & Nature Hotel — If you want to enjoy a peaceful retreat on São Miguel Island, this cosy hotel is great. Get some rest before you wake up within driving distance of the best beaches in the Azores.
Hotel Costa Linda — Nestled in the small coastal village of Porto da Cruz, you'll have views of the mountains and ocean from your private terrace. And trust me when I tell you, the price seems too good to be true.
Alentejo: Where to Stay in Hidden Portugal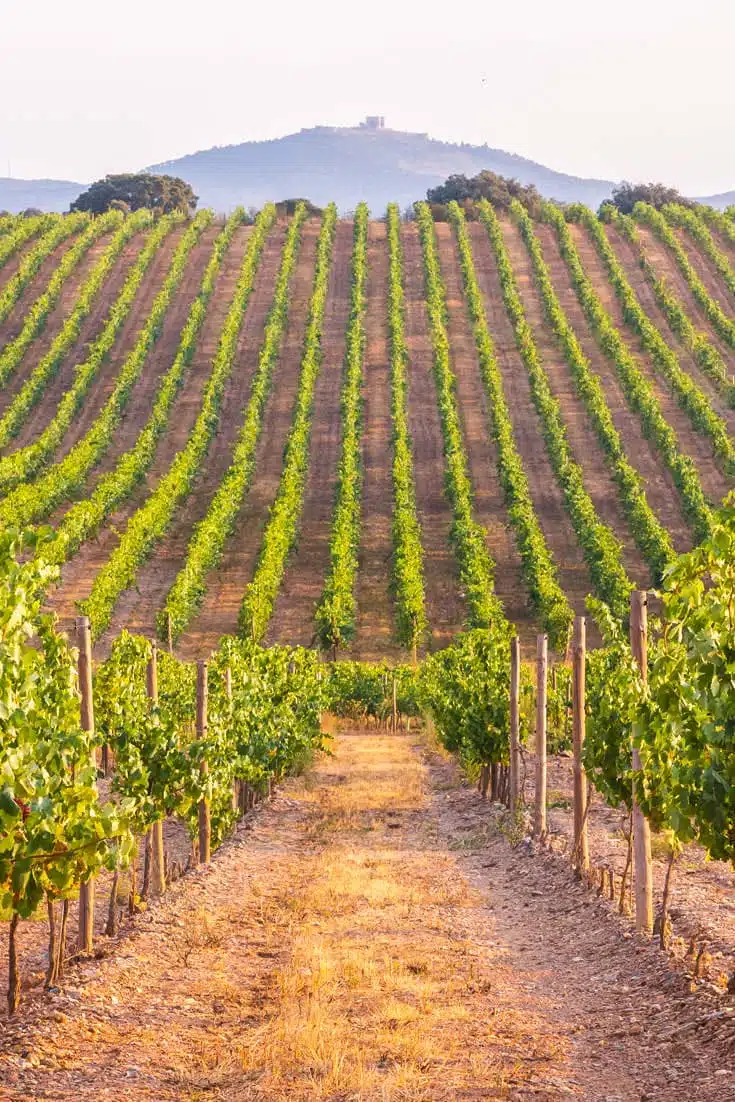 Remember reading about Fishermen's Trail? Well, it's one of the best hikes in Europe and takes you from Algarve to Alentejo over several days, pleasing the most dedicated hikers.
The trail explores the rocky coasts and historic fishing villages of the incredible Alentejo region. It will allow you to admire the natural beauty and chat with local fishermen who share their love for their profession and craft.
But hiking isn't the only reason Alentejo is home to some of Portugal's top-secret travel spots. Let's look at why Alentejo should be on your radar.
Alentejo Highlights
Santiago de Cacém — Most well-known for being the start of the Historical Way (another epic hike in Alentejo that explores the famous cork groves), the town is home to gorgeous streets, houses, churches, and a castle.
Monte da Estrada — Speaking of cork forests, Monte da Estrada is an excellent place to see plenty of ancient trees while getting in some well-earned steps on very steep trails.
Évora — Far from a secret now, Évora is still one of my top places to visit in Portugal. Take time to really explore this city and the Gothic, Baroque, and Moorish architecture.
Suggested Hidden Gem Hotels in Alentejo
L'AND Vineyards — On the outskirts of Évora is a stunning architectural masterpiece featuring luxury suites where you can (wait for it) sleep under the stars. Add to that a celebrated restaurant, indoor and outdoor pools, and an on-site vineyard. Enough said?
Hotel Sao Joao De Deus by RIDAN Hotels — This boutique hotel in the charming city of Elvas is only a few miles from the Spanish border. The rooms are clean, the garden grounds are delightful, and you can see the walls of the UNESCO World Heritage Site from the hotel.
O Lugar — A charming coastal gem in Porto Covo, the rooms are quaint yet welcoming, with a breezy seaside charm highlighted by the views from your private balcony.
What is the Best Area to Stay in Portugal?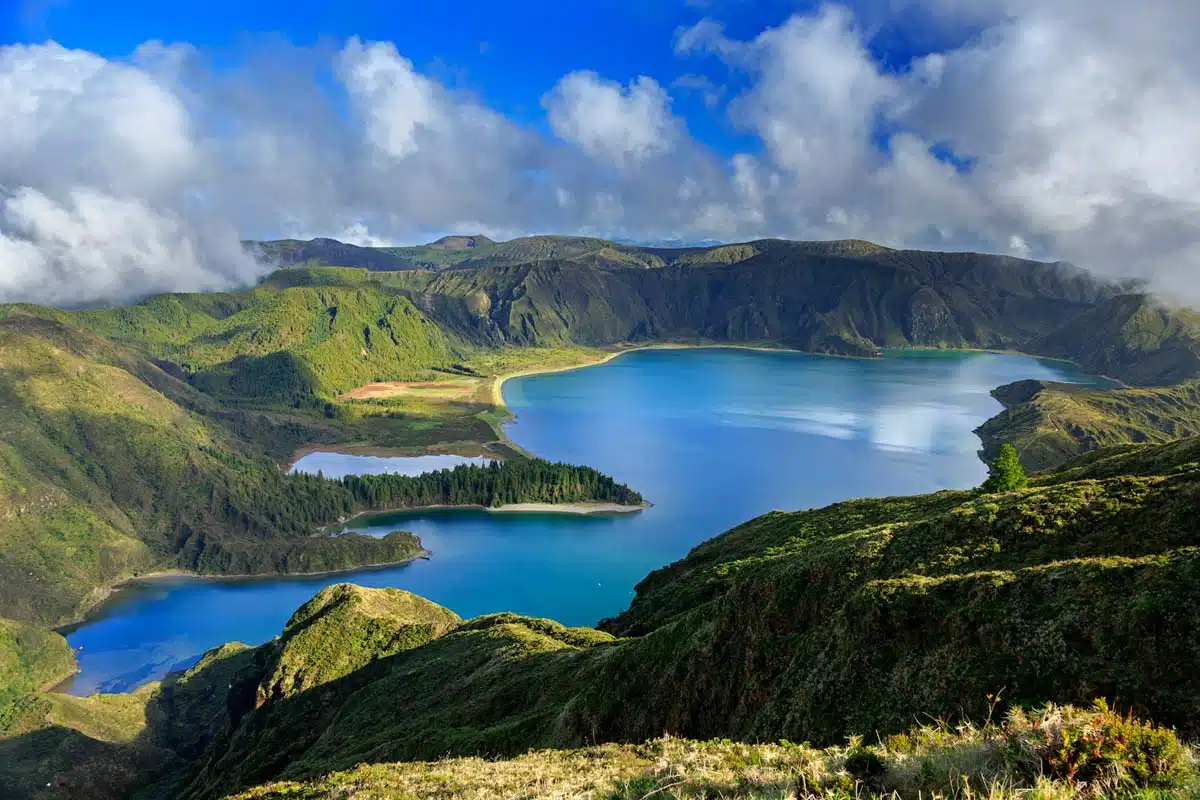 Alright, alright. I've given you an overview but you're still waiting for my opinion. Wonder no more – if I have to name one area to book the perfect stay in Portugal, I'd be hard-pressed not to say Porto and the Douro Valley.
Because you can fly directly into Porto, and it's a short drive to the incredible vineyards, restaurants, and hiking that define the country, I think Porto is a great place to stay for your first trip to Portugal.
There are also great beaches in & around Porto, which make it an excellent choice no matter your travel itinerary.
Related Searches FAQs
Practical Tips to Consider Before Booking Your Portugal Accommodations
Summer weather is hot (like sweltering), so you should reserve a room with AC if possible.
Plan at least one week in Portugal. I fell in love within a few hours of being in the country and immediately wished I had more time to explore it before my next adventures.
Many people eat dinner late in Portugal, so you can often catch dinner after 8 pm.
Visit the beaches in the spring and fall for warm weather and fewer people.
Brush up on your Portuguese. I'm not saying you'll need to be fluent, but the more you know, the easier time you'll have, especially in smaller towns.