Ready to discover Loulé? This charming Portuguese town should be the base of your next trip to the Algarve – here's why.
More often than not visited as part of a day trip from nearby locations in the Algarve — make no mistake, Loulé is a fantastic place to spend more than just a few hours.
Naturally, many of the coastal villages in the Algarve are the region's biggest draw. But do yourself a favour and add a couple of nights in the landlocked city of Loulé to your Portugal itinerary.
The bustling market town is a treat to explore. From excellent marketplaces with deliciously fresh food to surprisingly impressive architecture, Loulé is a true gem you need to add to your Algarve bucket list.
Top Tip: If you're looking for an excellent hotel in Loulé, stay at Loule Jardim Hotel. It offers complete luxury with an excellent price tag.
Top 5 Things to do in Loulé
Visit the Castelo de Loulé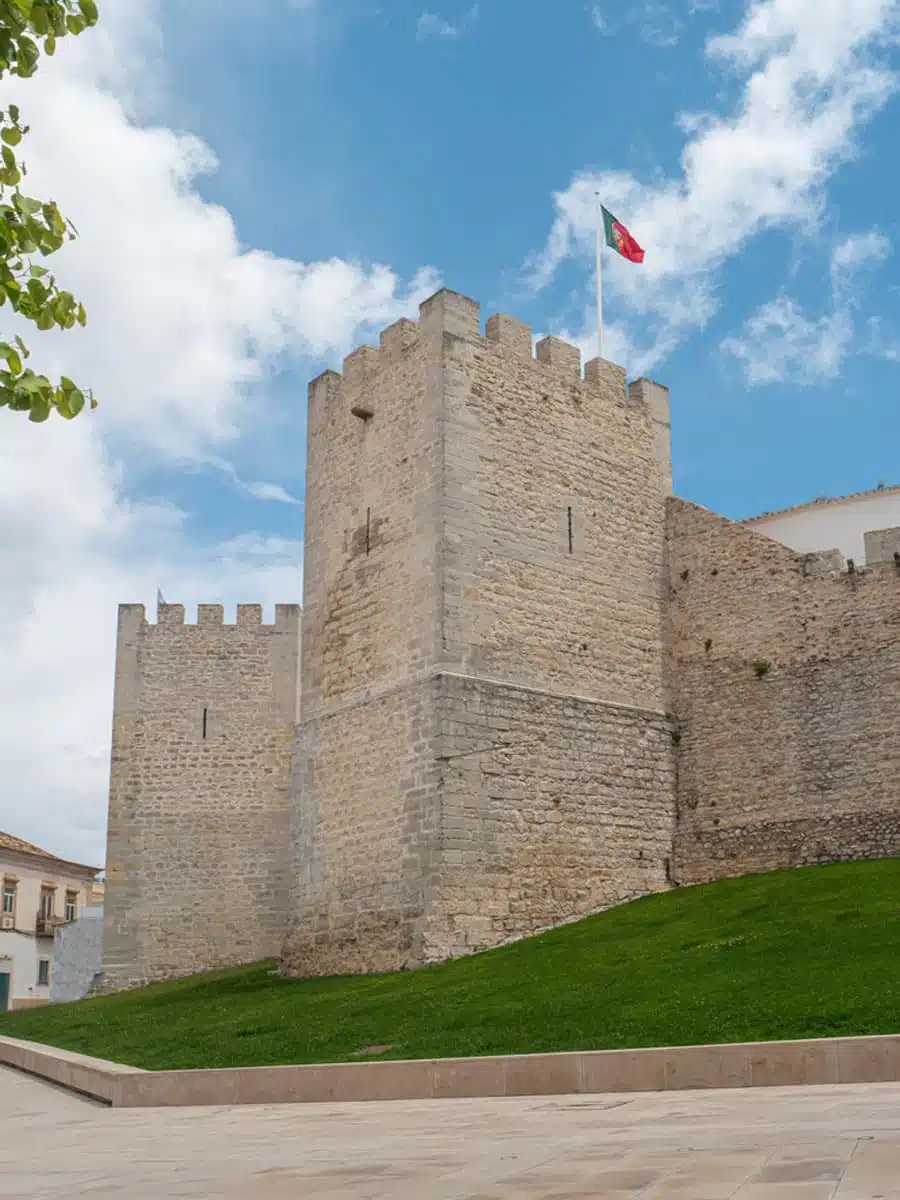 One of the most impressive architectural sites in the Algarve, the history of the Castelo de Loulé dates back to Roman times. It changed hands several times after, but the fact remains that whoever occupied this castle at any given time had some plush digs.
It's smaller than some of my other favourite Portugal landmarks, so you won't need more than an hour or two to admire the rich history inside the palace walls. Be sure to pair it with the Museu Municipal de Loulé located on-site.
Explore the Mercado de Loulé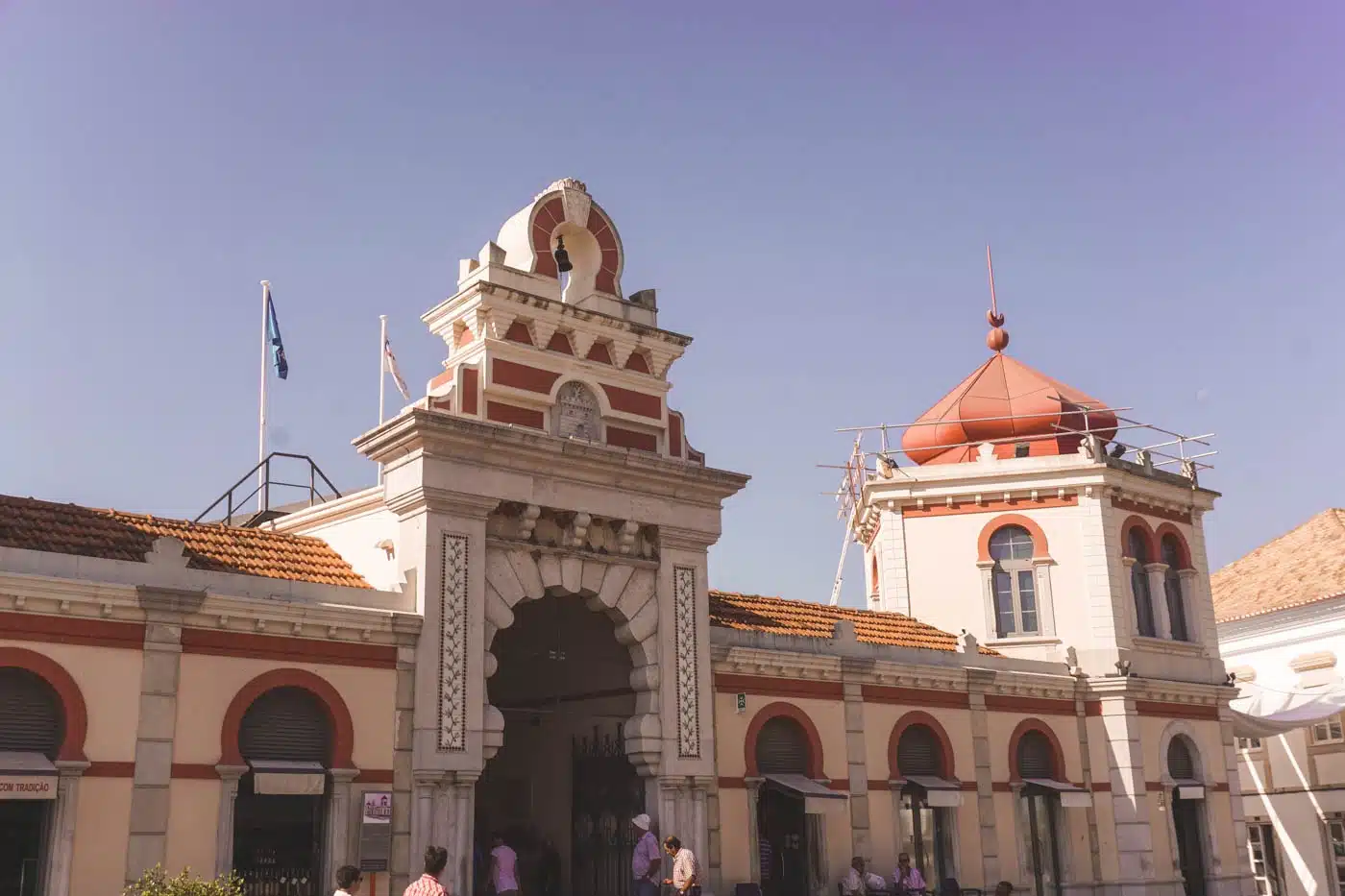 Shopping at Mercado de Loulé isn't just a little something to do when you're visiting Loulé, Portugal — it's half the reason many people visit the small village, to begin with.
In fact, I'm not kidding when I say that the Loulé Market is one of the best in Portugal – quite the statement when the country is filled with so many brilliant mercados.
It's open nearly every day of the week – bar Sundays – and I could spend hours marvelling at freshly caught seafood, hyper-local produce and brilliant artisanal food products (homemade piri piri, anyone?)
But it's also a wonderful place to enjoy a glass of wine, an incredible meal and conversation with friends (or friendly strangers) at one of the many cafes and restaurants that skirt around the outside of the market.
Head Out to a Kayak to Benagil Cave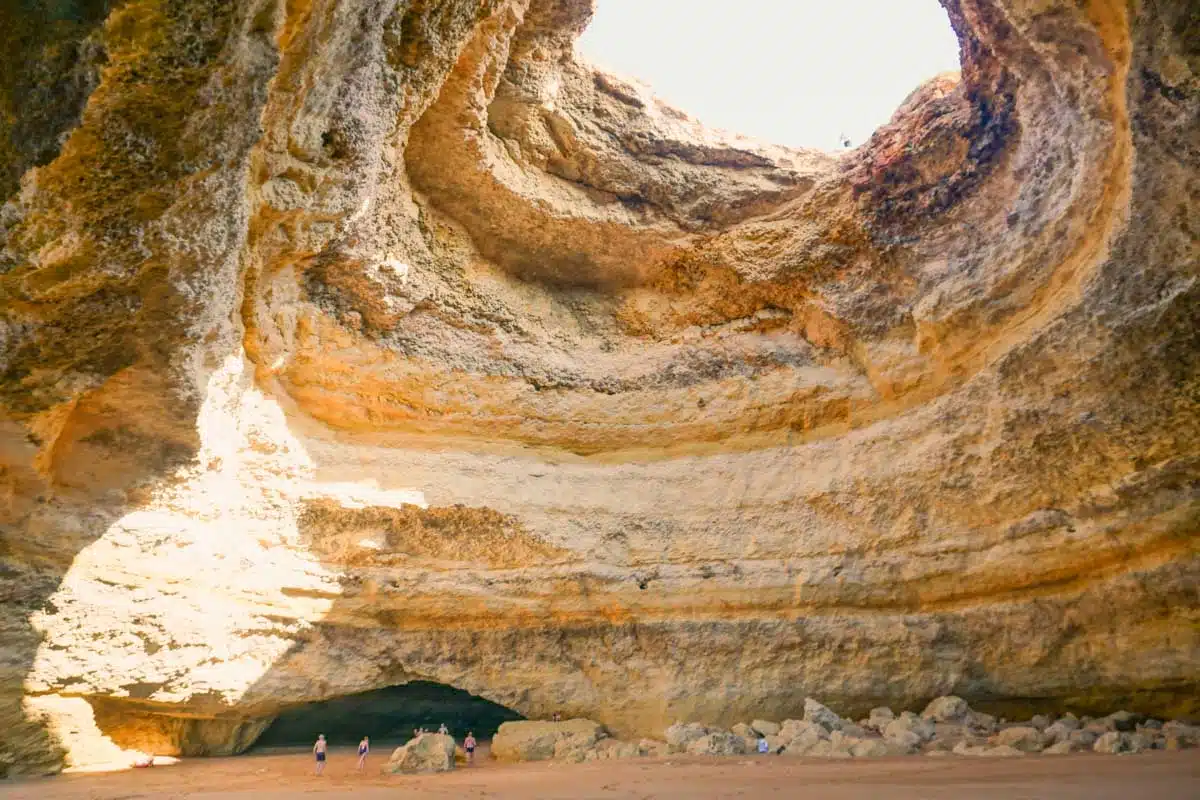 Though not immediately in Loulé, you need to add a trip to Benagil Cave to your travel plans in the Algarve.
The insta-famous Portugal sea cave is second to none in terms of wow factor, and it provides the perfect backdrop for incredible photos.
While you can swim out (in very low tide and ONLY if you're a competent swimmer) to the cave, I recommend you take a tour to make the most of your visit. This allows you to learn about how the ancient structure formed in the first place while admiring it from the best possible angle inside the cave via kayak.
Book Your Benagil Sea Cave Tour Here
Take a Day Trip to the Beach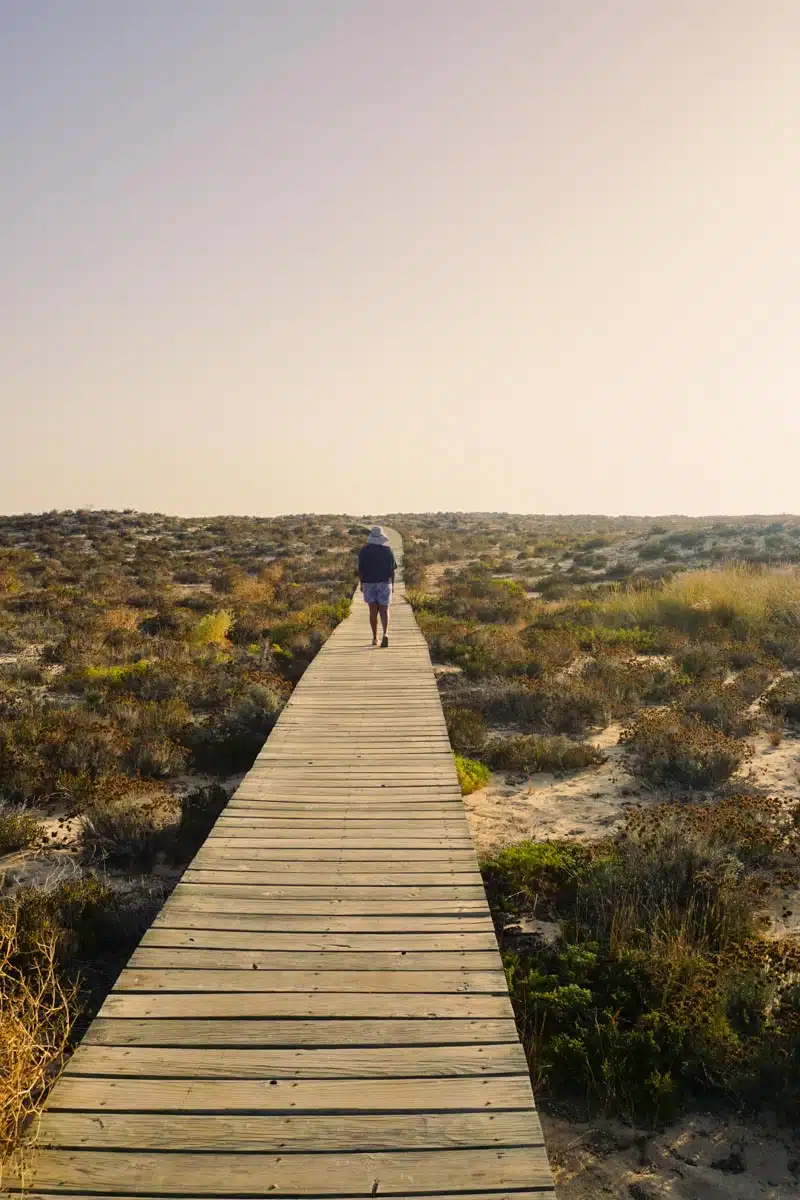 Portugal's beaches are some of the best in Europe – and, even though Loulé isn't right on the sandy shores or perched high above the limestone cliffs surrounding the Algarve coast, it's close enough for a chilled-out day trip.
Whether you want to bring your lounger to the golden sands of Praia do Forte Novo or check out the one-of-a-kind Cemitério das Âncoras (the photo-worthy tribute to the fishing village of yesteryear), taking a day trip to the beach is a must.
Enjoy Libations at Taberna dos Frades
Find a table and pull up a chair at the small but friendly Taberna dos Frades – you're in Portugal, after all. This is a stellar restaurant with an impressively curated gin selection.
The food here is good, but they're known for their cocktails and hospitable service, so arrive thirsty and ready to have a great time. You'll find me cosied up with a glass of Portuguese red and a few tapas plates.
Brilliant Things to See & Do in Loulé
Step Inside Igreja de São Lourenço de Almancil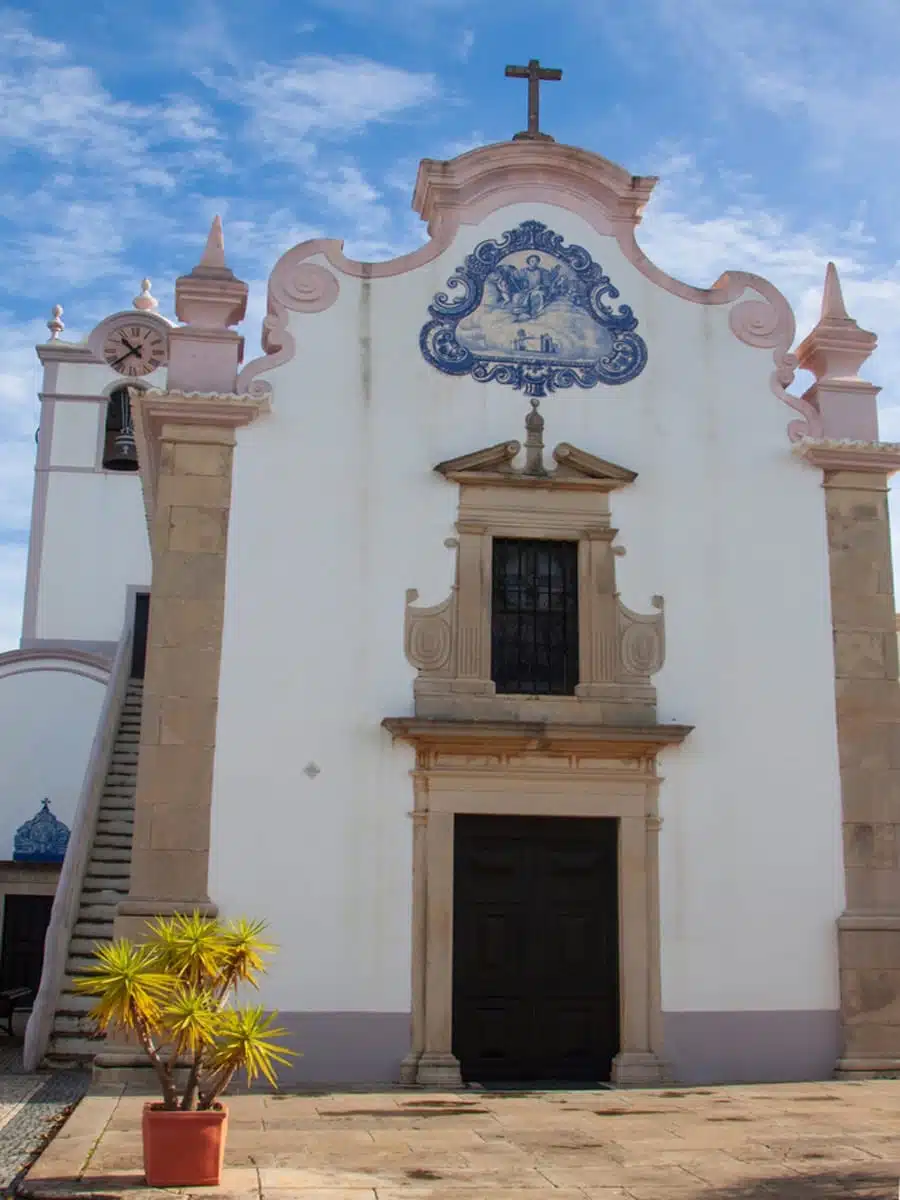 A short drive from Loulé, Portugal, is the picturesque church: Igreja de São Lourenço de Almancil.
The baroque architecture and whitewashed exterior are impressive, but it's inside that you just can't afford to miss. The endless sea of blue and white tilework leads to a sparkling altar with sweeping arches adding to the majestic decor.
Europe is known to go a little OTT with churches, but there's none that quite manages to match the beauty inside these walls.
Go Wine Tasting at Quinta da Tôr
While visiting the beaches in Algarve or sightseeing near your hotel might take up plenty of your time in Loulé, oenophiles need to schedule a guided tour to Quinta da Tôr and taste the incredible wines from this region in Portugal.
Though it's not as famous as the many wineries in the Douro, you'll get to try some fantastic examples of why this region is making it onto wine lists at top restaurants near and far at this small, family-operated winery.
Book Your Wine Tasting Tour Here
Must-Try Bars & Restaurants in Loulé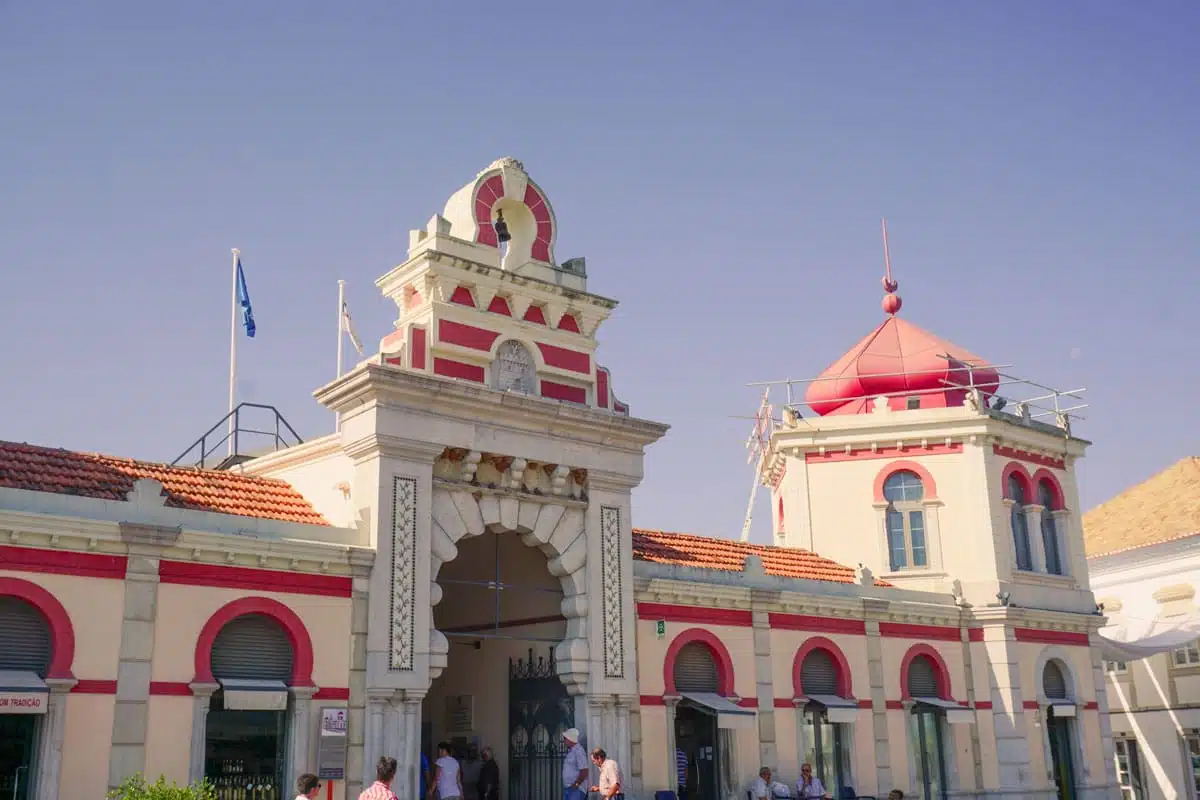 Churrasqueira Jolibela
Just a short walk from the Castelo de Loulé, do yourself an enormous favour and stop by this fan favourite, Churrasqueira Jolibela. Even if it means queuing up for a less-than-ideal amount of time.
Why? Put simply, the barbequed meats are absolutely delicious. They pair perfectly with a glass of the aforementioned wine, too.
Perfect for a late dinner or lunch (albeit a hefty one), I promise you'll be more than happy you stopped by after tasting the next-level chicken here.
Café Tentação 2
Visiting Portugal without scoffing a Pastel de Nata (or three) should be illegal – you wouldn't go to France without eating a croissant, would you? Thought not.
There's no better place to treat yourself than at Café Tentação 2. The famous flaky pastry, ensconces a creamy, eggy custard – the result is a next-level food experience.
While not as famous as the original in Lisbon, this popular cafe has excellent desserts and is the perfect landing spot after sightseeing or eating lunch at nearby Churrasqueira Jolibela (if you can stomach any more food, that is).
Bica Velha
An integral part of the local scene in Loulé for over 40 years, Bica Velha recently pivoted to become a more laid-back version of its former self, and I am all about it.
The food is of the highest quality, emphasising serving guests fresh, flavourful cuisine from local producers. Seafood, pastas and breads make up the bulk of the menu, while a top-notch wine list highlights the amazing wines of Portugal, specifically from the Algarve.
Best Hotels in Loulé
Loulé Jardim Hotel
To be honest, I love everything about Loulé Jardim Hotel. Despite being within walking distance from the main attractions in Loulé, the hotel pulls off a low-key luxury feel that is perfect for couples or solo travellers looking for a quiet retreat.
On-site parking, a stylish bar and a spectacular outdoor pool rank it at the top of my favourite hotels in Loulé, Portugal.
Casa Beny 1897 Guesthouse
This boutique guesthouse shines with comfortable confidence from the expertly run Casa Beny 1897 Guesthouse team. Hardwood floors, high ceilings and charming interior design touches add a cosy warmth to each of the eight rooms.

Want a room with a view? Look out your balcony window and admire the quietly bustling city streets below.
Conrad Algarve
The fabulous Conrad Algarve is just a few miles from Loulé in Quinta do Lago. You'll need to drive into town to see the market and other popular destinations, but you won't mind the commute from this plush 5-star hotel near Loulé.
If you want more of a resort feel complete with multiple dining options, a luxury spa and access to the best golf course in the area, I think you'll feel right at home here.
Loulé: Practical Tips for Your Trip
How Long to Visit Loulé?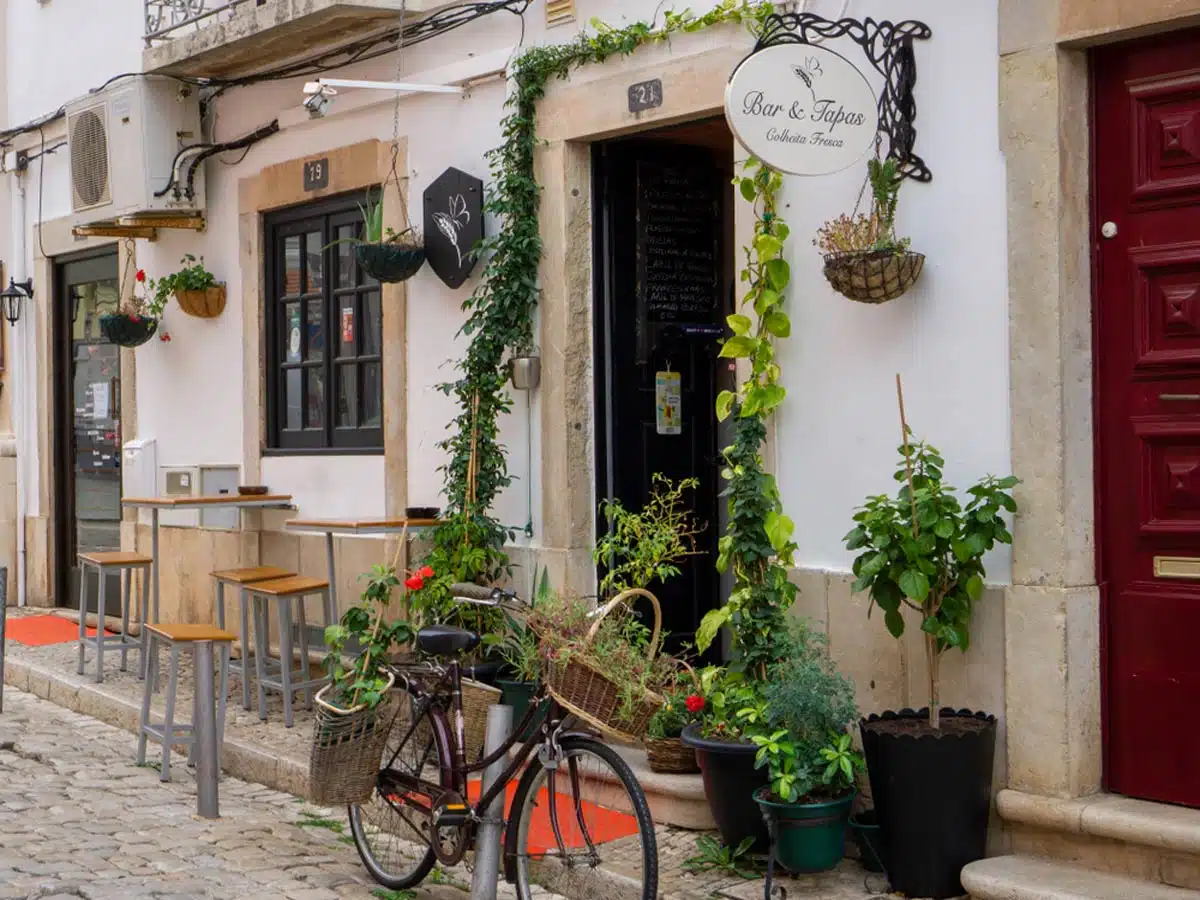 So how much time is the right amount of time for your trip to the charming village of Loulé, Portugal? If it's your only stop in the Algarve, I'd make it at least seven days.
A full week gives you ample time to fit in day trips to the beaches, caves, and restaurants that make this region shine.
If you're taking on some more Algarve spots, I recommend allowing a couple of days to see Loulé.
Best Time to Visit Loulé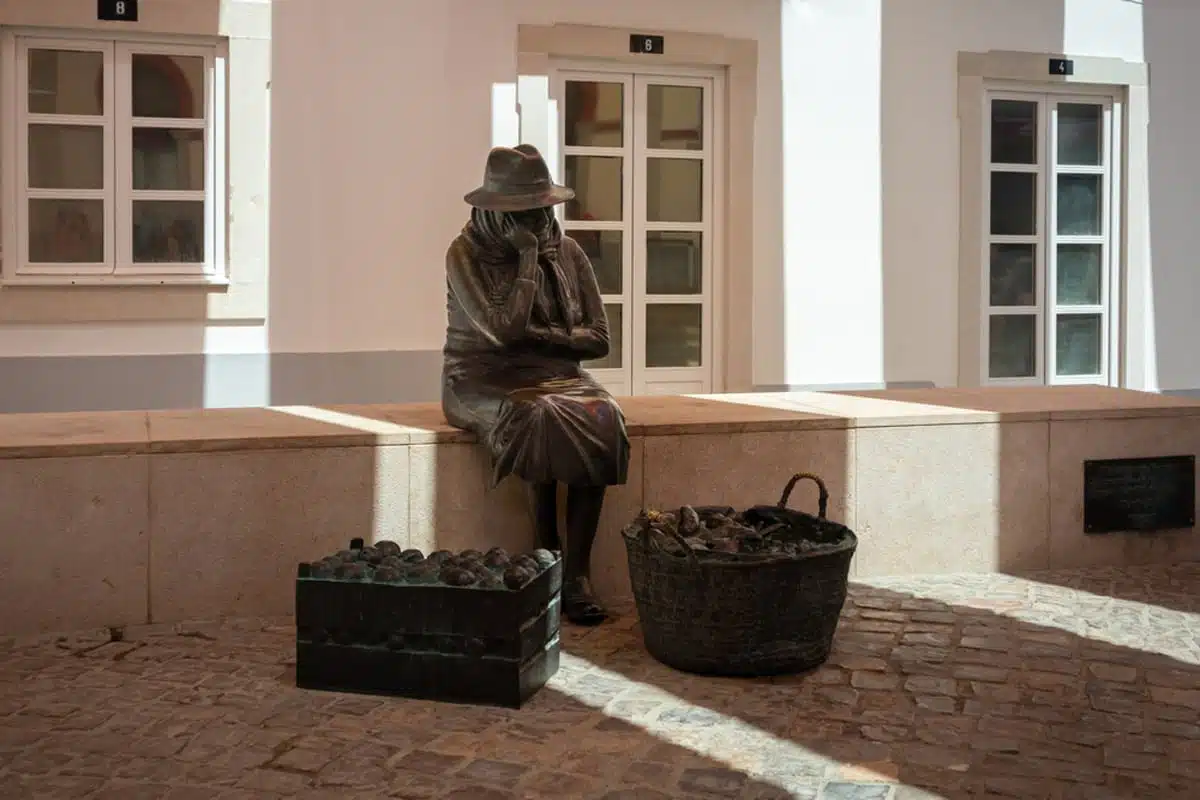 One thing I adore about the Algarve is it's one of the rare European winter sun destinations you can count on just about any month of the year.
But because Loulé is tucked away from the sunny coasts of the Algarve, you may experience colder weather here in the winter. Visit Loulé, in the summer or early fall/autumn for the best weather.
Where Should I Stay in Loulé? Loulé Hotel Picks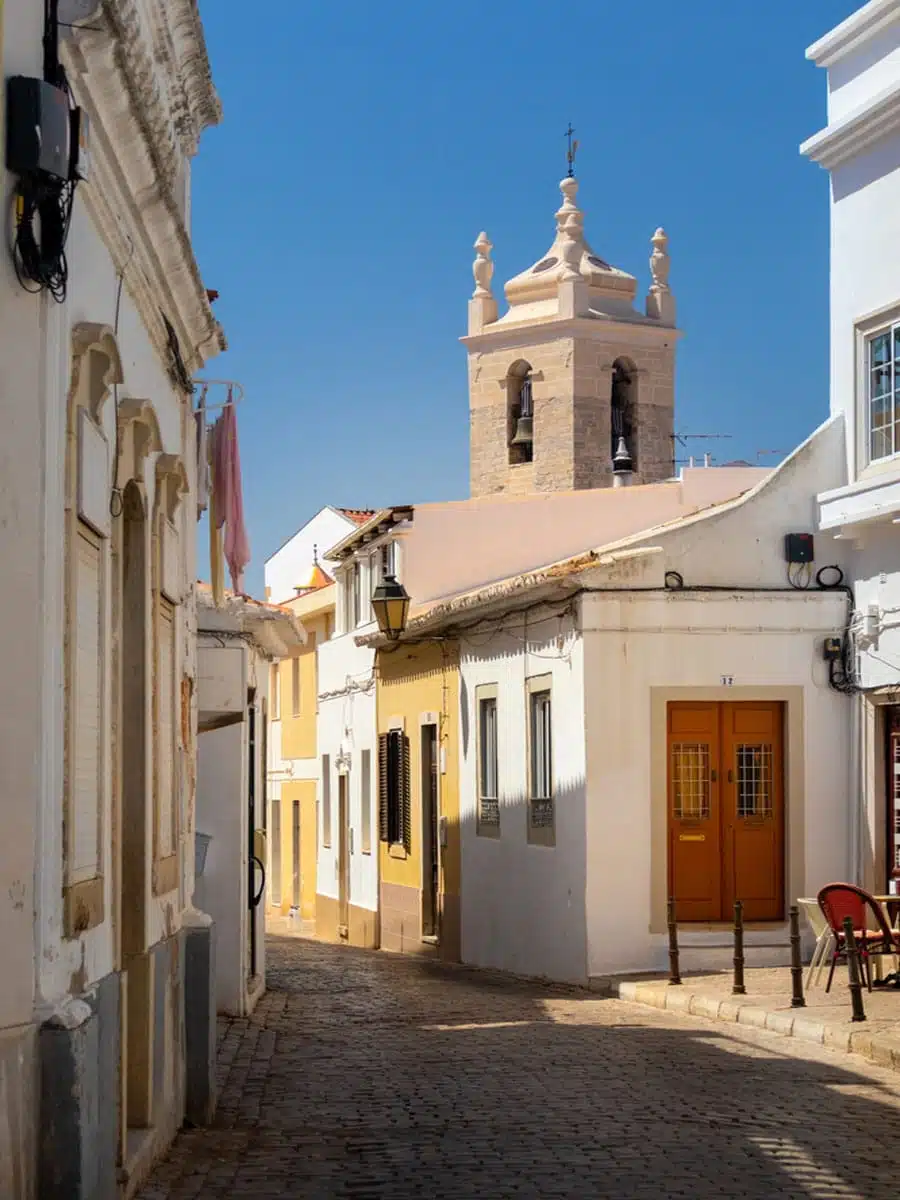 If you plan to stay in Loulé, I can't recommend Loulé Jardim Hotel enough. It's within walking distance from the best sightseeing in Loulé and is a tremendous value at its price relative to the luxury rooms and property grounds.
For travellers who want to be closer to the brilliant beaches in the Algarve, you can choose from some of the best hotels in the Algarve in Lagos, Albufeira, or Tavira.
How to Get to Loulé?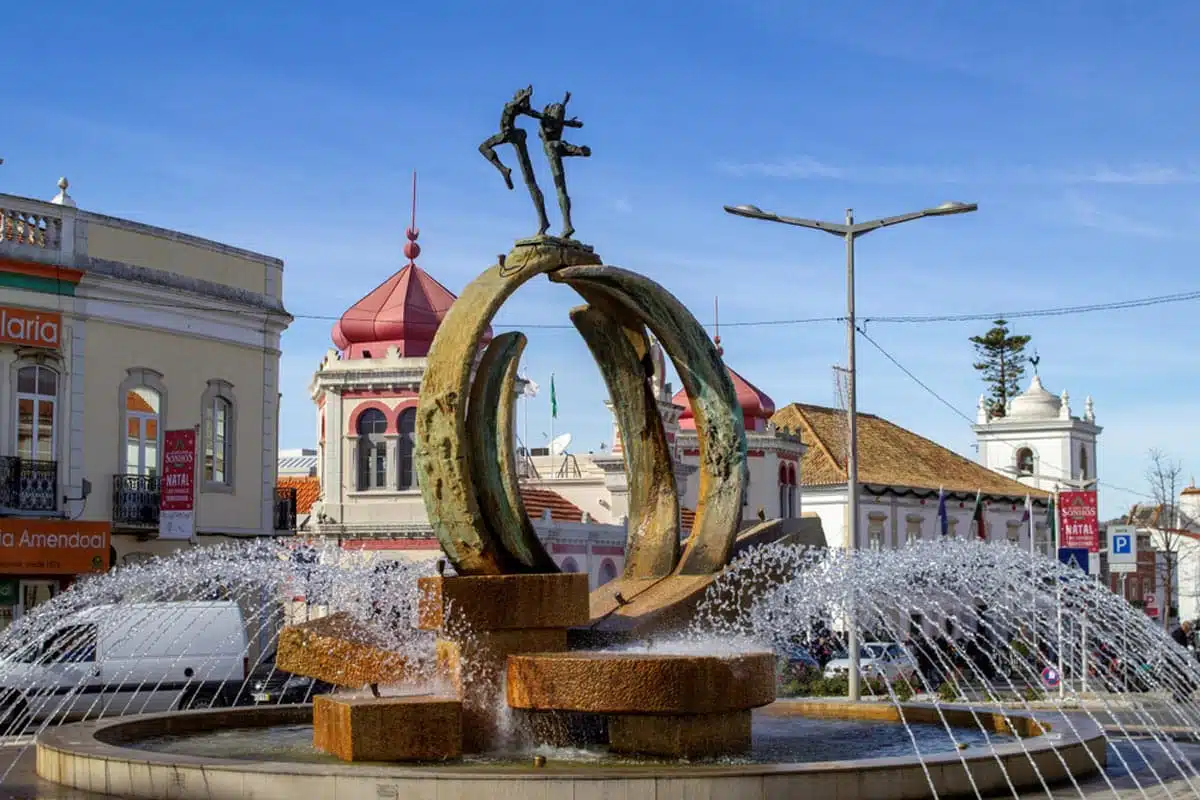 What's the best way to arrive in Loulé, Portugal? Hiring a car will be your easiest mode of transportation when staying in Loulé.
Some buses can take you from Faro to Loulé, often in under an hour. But remember, you'll likely want your own vehicle to explore the amazing Portugal hikes and beaches nearby.
Recommended Tours in Loulé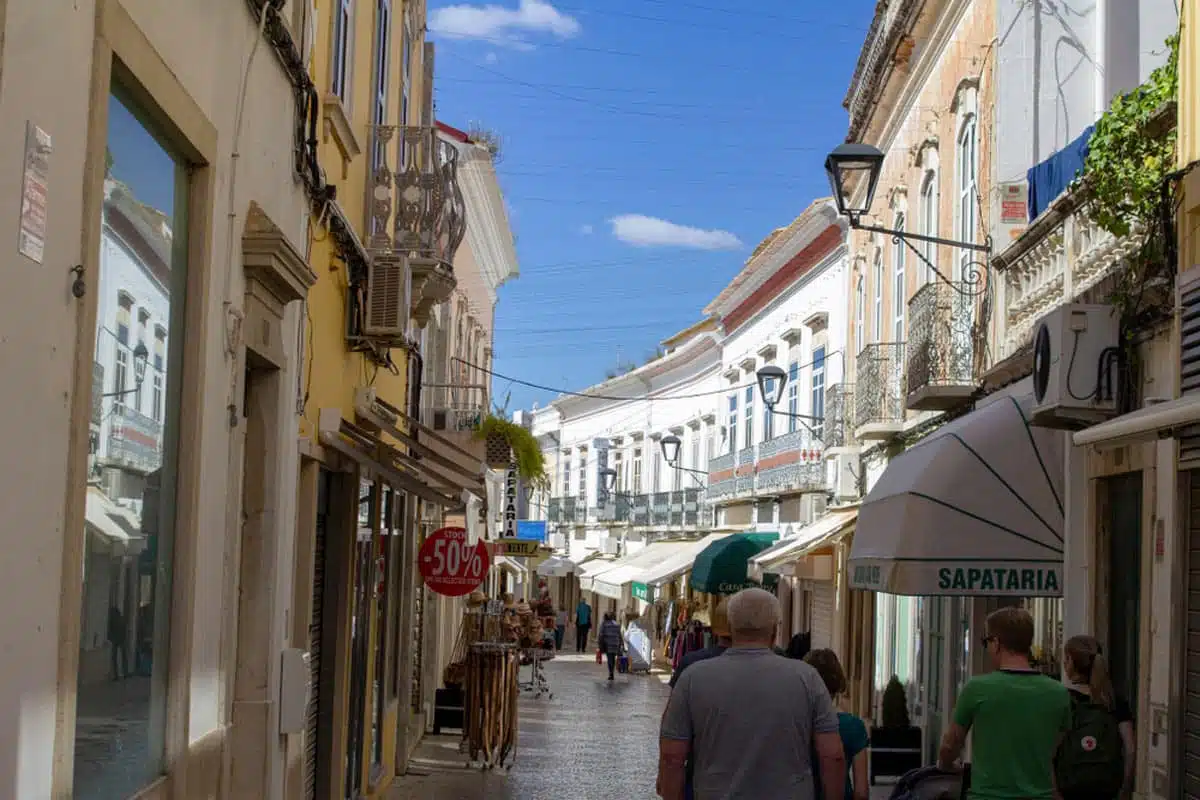 If you're staying in Loulé, you'll want to schedule a tour to one of the surrounding areas.
My favourite ideas for a guided tour near Loulé are kayaking to Benagil Cave, visiting a local winery, or touring the magnificent salt mines far below the ground.
Things to do in Loulé: Map
Like this post? Save and share on Pinterest