Spread out over a relatively small area, Alfama is the quintessential Lisbon – the traditional aspects of the city, shrunk down in miniature.
A warren of narrow alleyways that open up into small squares without any notice, interspersed with churches, viewpoints and small shops and bars. There's a lot to love about this part of Lisbon.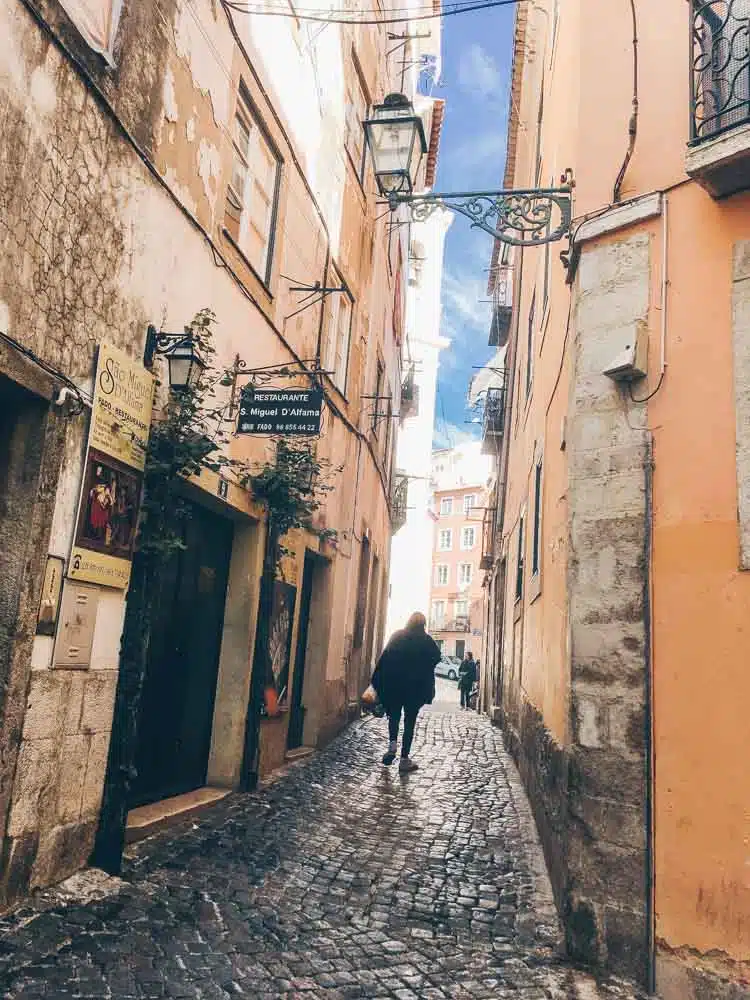 What was once a tight-knit community in which locals lived for the whole of their lives has slowly evolved into something different – in no small part due to its increasing popularity as the city has established itself as one of Europe's coolest getaways.
Alfama is also one of the few areas to have survived the earthquake of 1755 that razed most of the city to the ground – as such it's one of the few places you can see architecture that predates the disaster.
Ready to explore Alfama? Don't go without this handy guide.
Cool Things to do in Alfama, Lisbon
Take a History Tour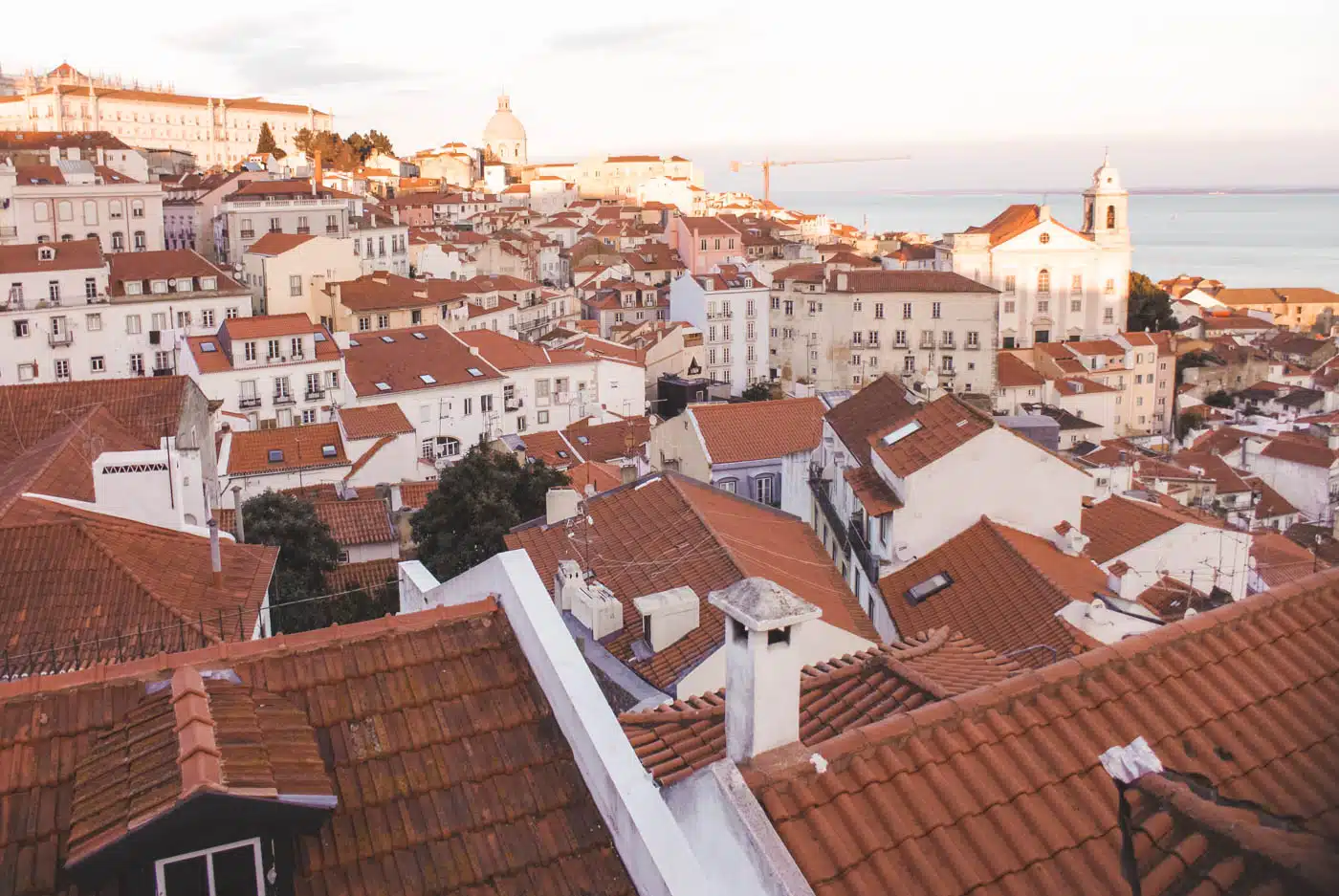 A history tour might not be for everyone, but in my not so humble opinion, it's hands-down the best way to get to know Alfama.
History abounds in this small area, a microcosm of Portugal's past and present – settled by the Romans and Visigoths, it's most associated with the Moors who even gave it its name (Alfama comes from the word alhama which means springs – due to the hot springs found in the area).
The Voyageurs Collection runs fascinating history tours that help visitors to discover the best of Alfama. From São Jorge Castle to Cathedral Sé, I learnt about the Alfama of times past and present on a 2.5 hour tour with a knowledgeable and friendly historian.
Castelo de São Jorge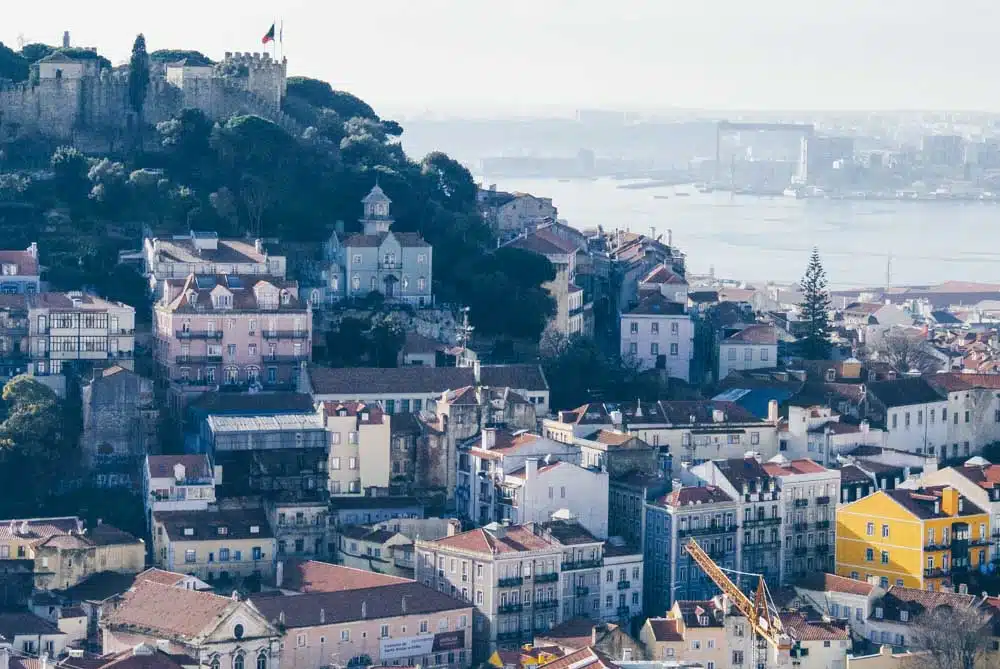 The Castelo de Sao Jorge is one of the best places to visit in Lisbon for a glimpse at the Lisbon of days gone by.
You might not expect to find a medieval Moorish fortress in the heart of Lisbon, but then again, Lisbon is a city that's full of surprises.
The hilltop fortress is a reminder of the fact that Lisbon, like much of Portugal, was under Moorish rule – the fortress served as a lookout and a base for defending the city.
The Castelo de Sao Jorge has seen the city change drastically since it was built in the 11th century, but still sits serenely, boasting fabulous views of Lisbon today.
Book Fast Track Tickets with Escort
Sunset at Portas do Sol
At sunset, make your way to Portas do Sol for snap-worthy views of the sun setting over your new favourite city.
Don't forget to pop in for a sundowner too, their terrace is the perfect place to sip on a cocktail and watch as the last light fades from the day.
Lisbon Cathedral (or Cathedral Sé)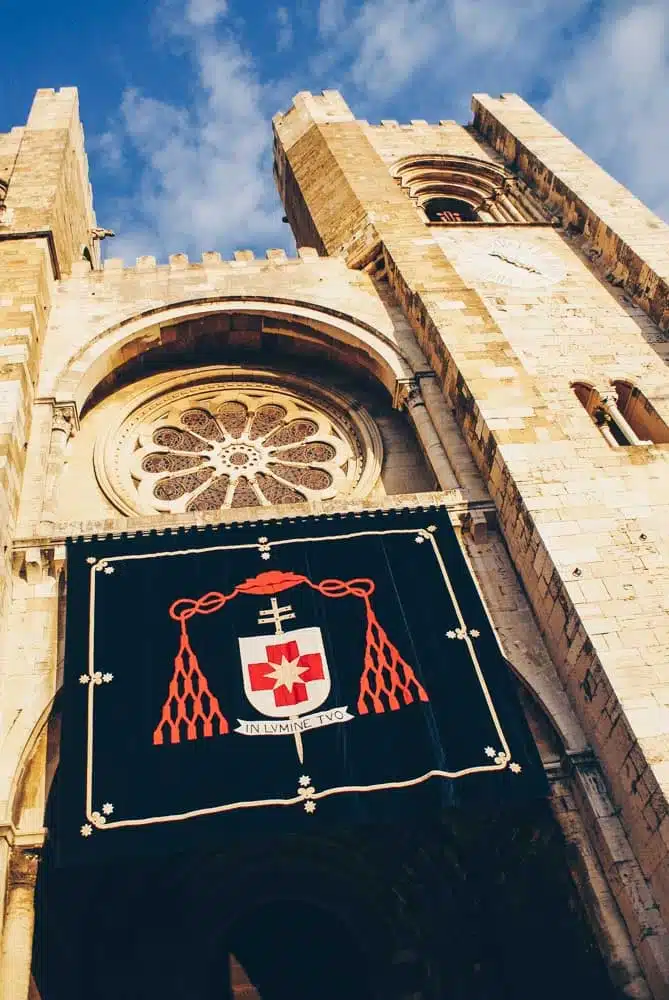 Lisbon's Cathedral (otherwise known as Catedral Sé de Santa Catarina) is the oldest church and one of the top things to do in Lisbon.
Tucked away in between Baixa and Alfama, the Cathedral has been a central part of Lisbon's religious life since the 13th century.
The fort-like exterior is dramatic and imposing, a pale stonework structure that catches the late evening glow of the sun and reflects its tawny hues as the day ends.
Sé Cathedral is one of the oldest buildings in Lisbon and one of the city's must-see landmarks.
Largo da Sé, 1100-585 Lisboa, Portugal
Listen to Fado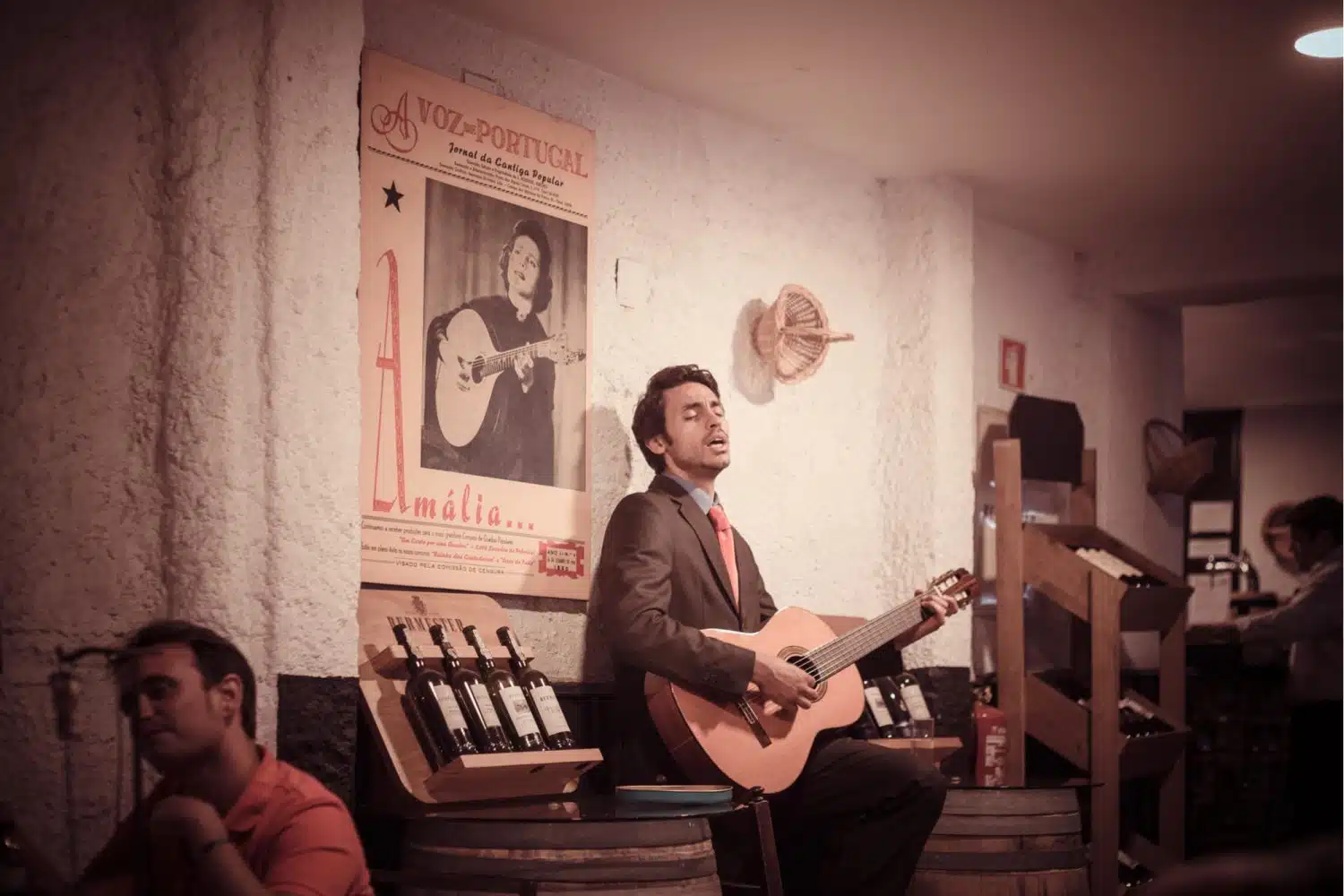 While areas such as Mouraira and Barrio Alto are well-known for Fado, the haunting, powerful music originating from Lisbon – Alfama has its own share of historic spots stemming from the genre.
It's no surprise really – fado, which talks about the hardships of life for the working class, grew and developed in poorer areas such as Alfama, with the result that it's still one of the go-to spots to hear it today. Tasca do Chico, Parreirinha de Alfama and Casa de Linhares are good places to start.
Church of Santa Engrácia
Nicknamed the National Pantheon, the domed roof of the Church of Santa Engracia is one of Lisbon's most iconic buildings.
It's also the site where some of Portugal's iconic historical figures are buried – including Prince Henry the Navigator, Fado singer Amalia Rodigues and the famous Portuguese poet Luís de Camões.

Eat and Drink at A Muralha Tapas e Vinhos
These days there are plenty of overpriced spots serving substandard fare in Alfama, but if you know where to go, there are still some standout gems to be found. A Muralha is certainly one of them.
Ensconced at the bottom of Alfama, near to the cruise terminal, this inconspicuous joint serves up traditional Portuguese tapas with wines sourced from around the country. Honestly, everything, from the fresh and zingy octopus salad to the flaming Morcela or tart, crumbly sheep's cheese, is a delight – particularly when washed down with a glass or two of hard-to-find local wines.
Read More Lisbon Travel Tips and Guides
Love this? Save and share on Pinterest!