Ready to hike to Horseshoe Bend. This short trail leads to one of Arizona's stunning landmarks. Here's what you need to know.
It's little wonder that Horseshoe Bend, with its towering sandstone walls cut into a dramatic U by the Colorado River, is on many a US bucket list – but not that many people know that you have to hike there.
OK, OK – hike might be a teeny bit of an exaggeration – it really is an easy 25-minute trail on a boardwalk that winds its way through the desert. Even so, you should certainly go prepared.
This guide will walk you through what you need to know about the Horseshoe Bend trail – with a few tips on how to plan your visit to this colossal Arizona landmark.
Top Tip: Need more inspiration for your Arizona trip? Read this.
Hiking the Horseshoe Bend Trail: At a Glance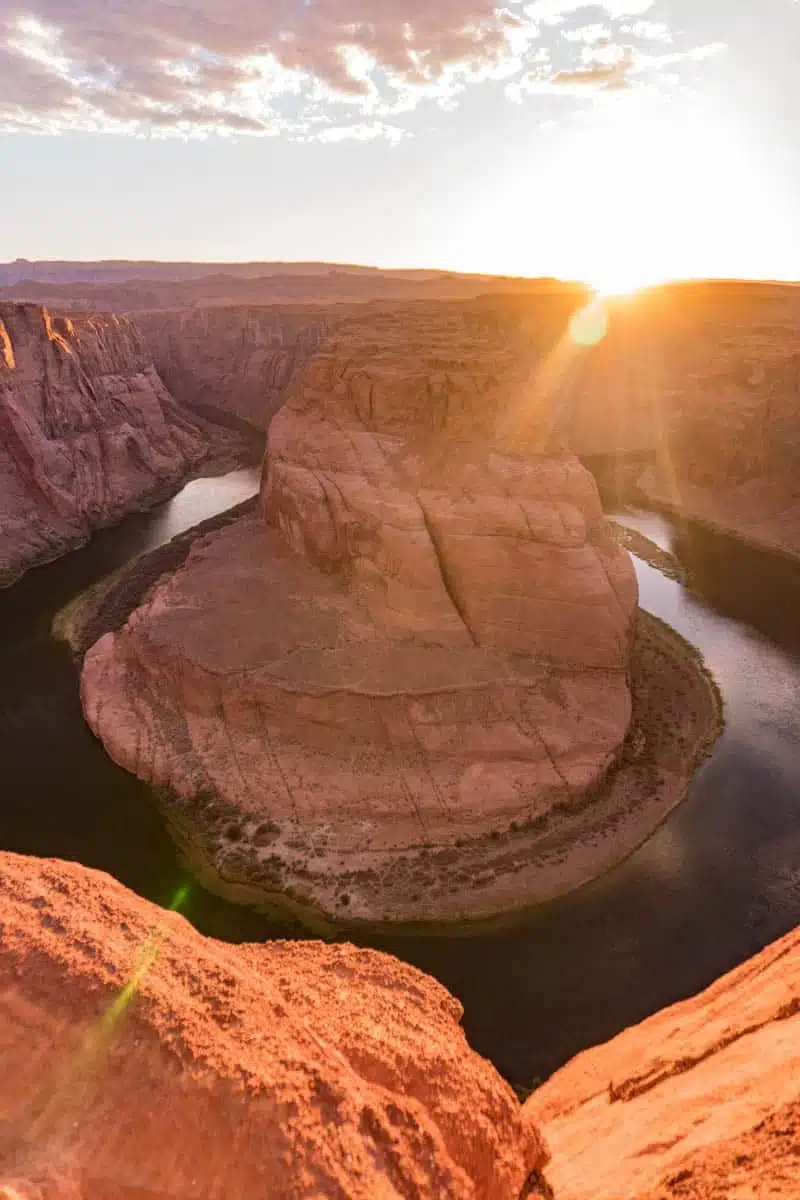 First off – you need to know that this trail is relatively easy and just about everyone can get to Horseshoe Bend.
Next up, you'll also want to know how long the hike to Horseshoe Bend is. The answer – 25 to 30 minutes and covers 2.4 kilometres round trip.
This is an out-and-back trail, and the elevation gain is no more than 42 metres, which is very doable. You'll be hiking from the landmark parking lot to the viewing deck, where unforgettable views show off this glorious part of the world.
Top Tip: If you have a dog, your furry friend can join you. They'll just have to stay on a leash, though.
Hiking the Horseshoe Bend Trail: In Detail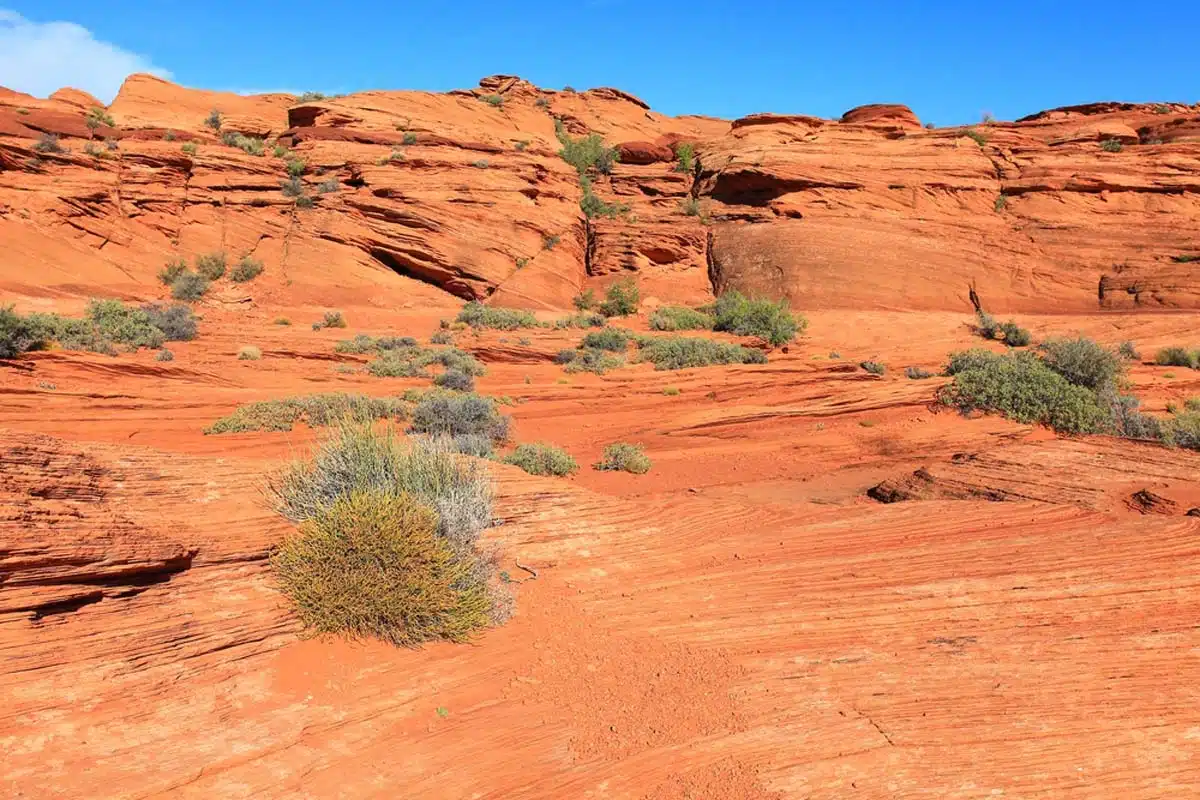 Now that you know what to expect, here is everything you need to know about the hike in detail.
The Horseshoe Bend Trailhead Entrance
If you want to avoid crowds, I suggest paying careful attention to this next part.
The busiest times are from 9 am to 11 am and 4:30 pm to 6:30 pm. This is mainly because midday in Arizona can be scorching, and most people want to see the sunset over Horseshoe Bend.
Before entering the Horseshoe Bend trailhead parking lot, you will have to pay an entrance fee of $10 for a car and $5 for a motorcycle.
You can also get free entry to the park on the following days:
January 17 – Birthday of Martin Luther King, Jr.
April 16 – The First day of National Park Week.
August 4 – The anniversary of the Great American Outdoors Act.
September 14 – National Public Lands Day.
November 11 – Veterans Day.
Top Tip: As the Horseshoe Bend parking area is a part of the city of Page, you can also get a 7-day vehicle entrance to all the park areas of the city.
The Horseshoe Bend Hike, Arizona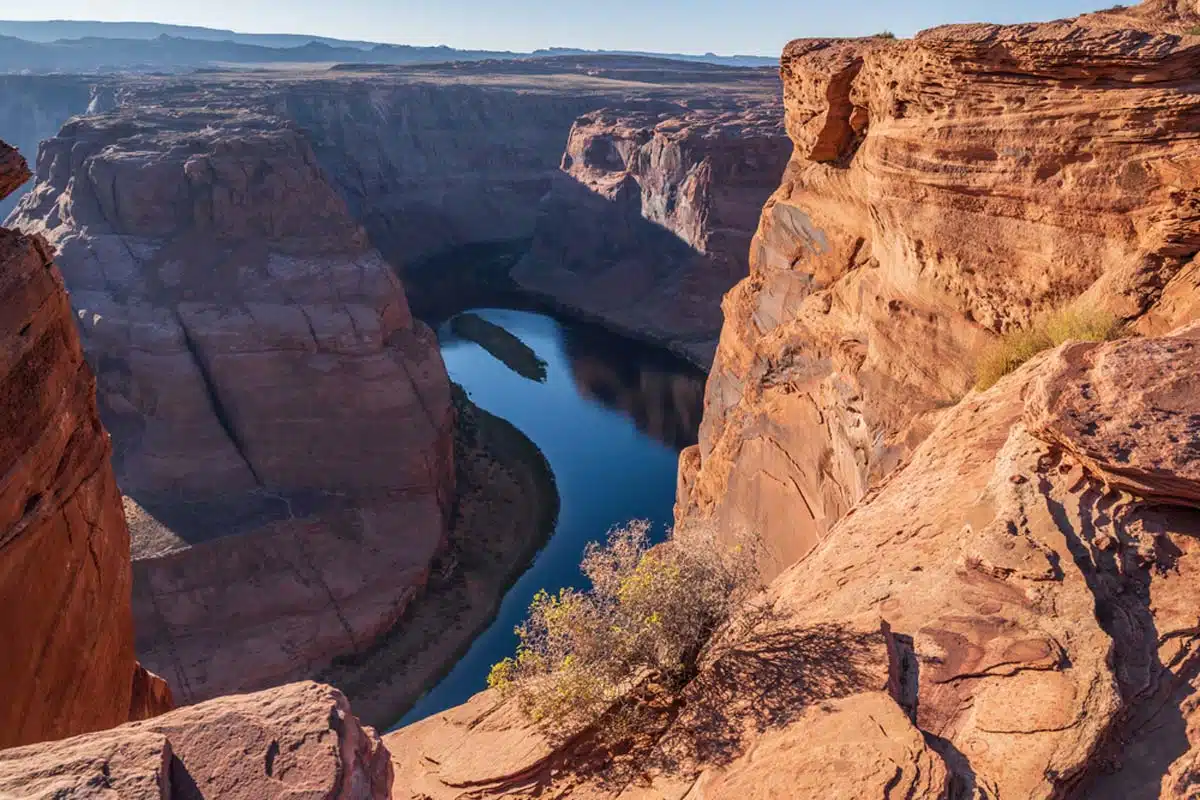 After you park, it's time to begin your hike through this golden landscape. The path is wide, and you'll have more than enough space to walk without feeling crowded.
Aside from the occasional shrub, the land is pretty flat, and Horseshoe Bend only begins to reveal itself in the last 50-metres of the hike.
Horseshoe Bend Viewpoint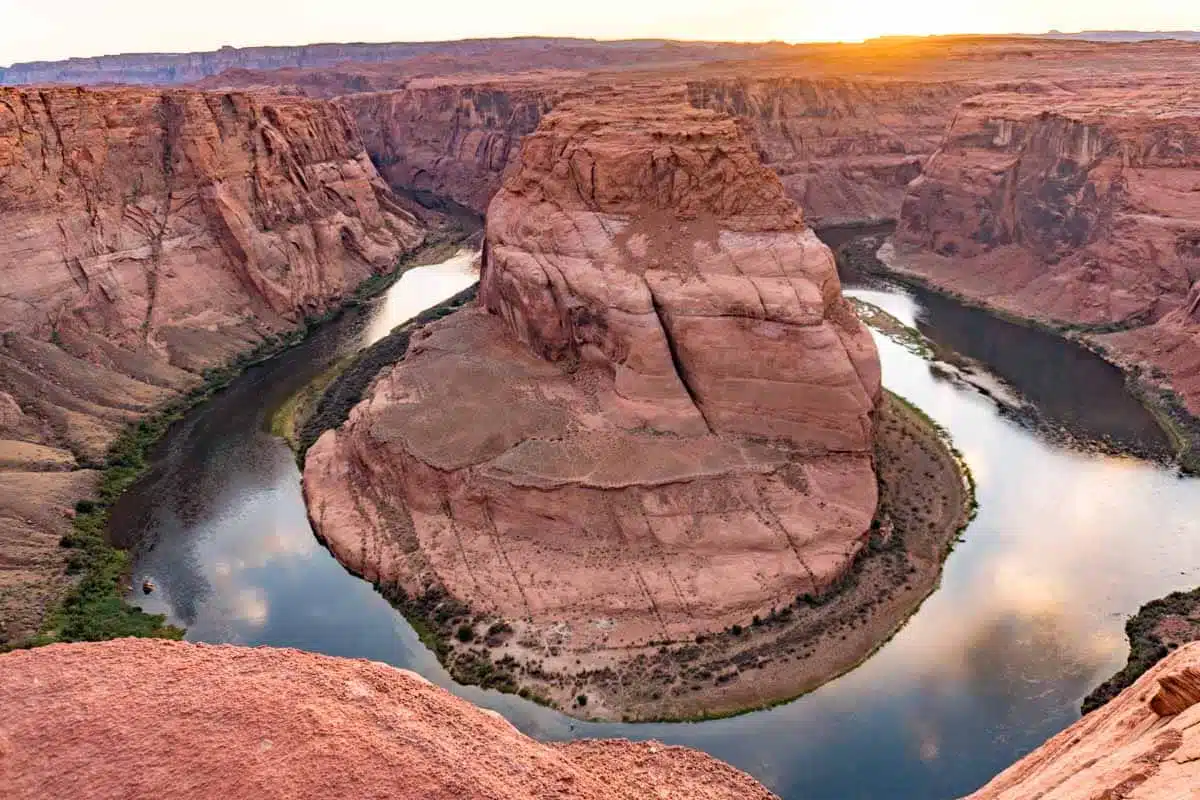 After the first half of your hike, the breathtaking views of Horseshoe Bend will meet you. You can view the landmark from the fenced viewing deck, but you can also go to unfenced areas of the overlook if you wish.
Remember to be careful as the sandstone cliff isn't always stable, so try to keep a safe distance from the edge.
You will be able to see the flowing Colorado River as it cuts through the Arizonian landscape. The sheer 304-metre drop from the viewing deck to the base of the river will leave you in awe of the natural beauty of Horseshoe Bend.
Practical Tips for Hiking the Horseshoe Bend Trail
Now that you know what to expect, here are some practical tips you should consider.
What You Need for Horseshoe Bend Hikes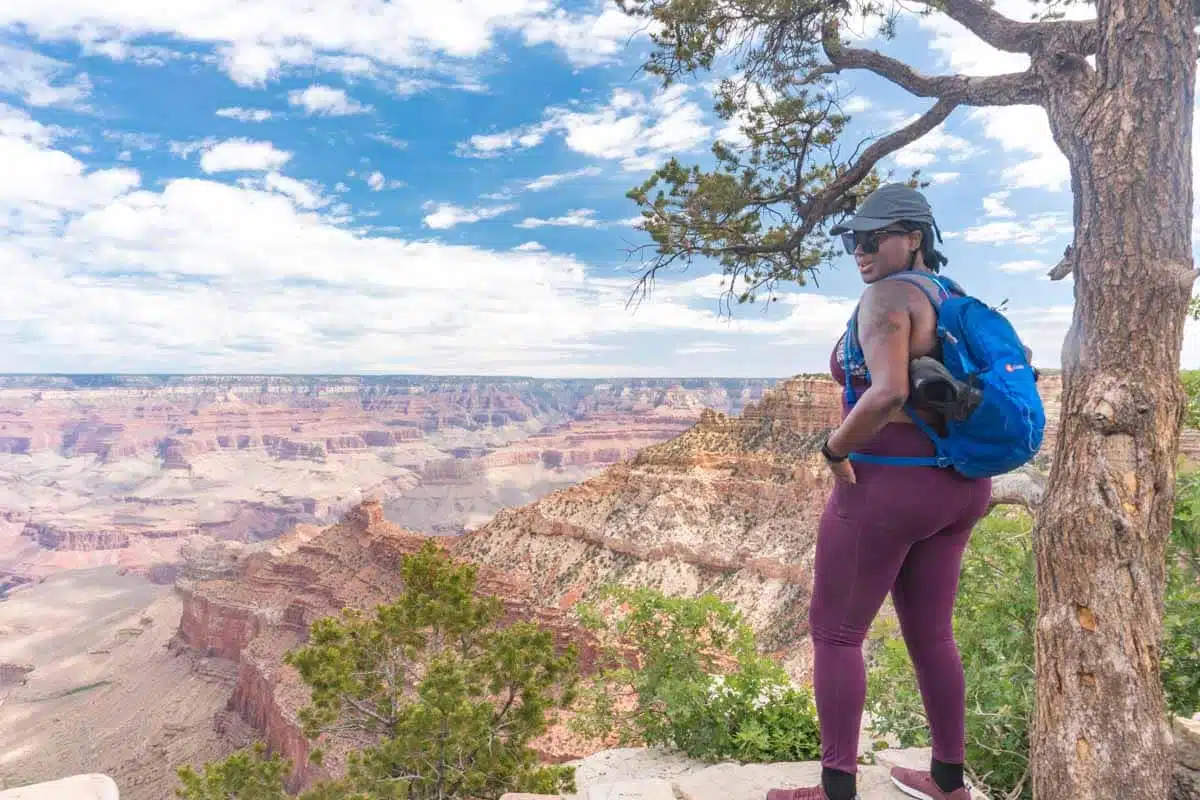 Water – Make sure you pack plenty of water. Although this is a short hike, the Arizonian sun can be intense, and dehydration is highly possible.
Hiking Shoes – To prevent those pesky blisters from ruining your day, it's best to bring a comfortable pair of hiking shoes with you. My favourites for this kind of trail are the Tropicfeel Canyon shoes.
Backpack – Bring a good-quality bag to make carrying your stuff easier.
Hat – I did say that the Arizona sun can be fierce, even outside of the hottest part of the day. Be sure to bring a hat for shade.
Camera – If you're visiting a breathtaking site like this, it only makes sense to bring a good camera.
Other Hikes Near Horseshoe Bend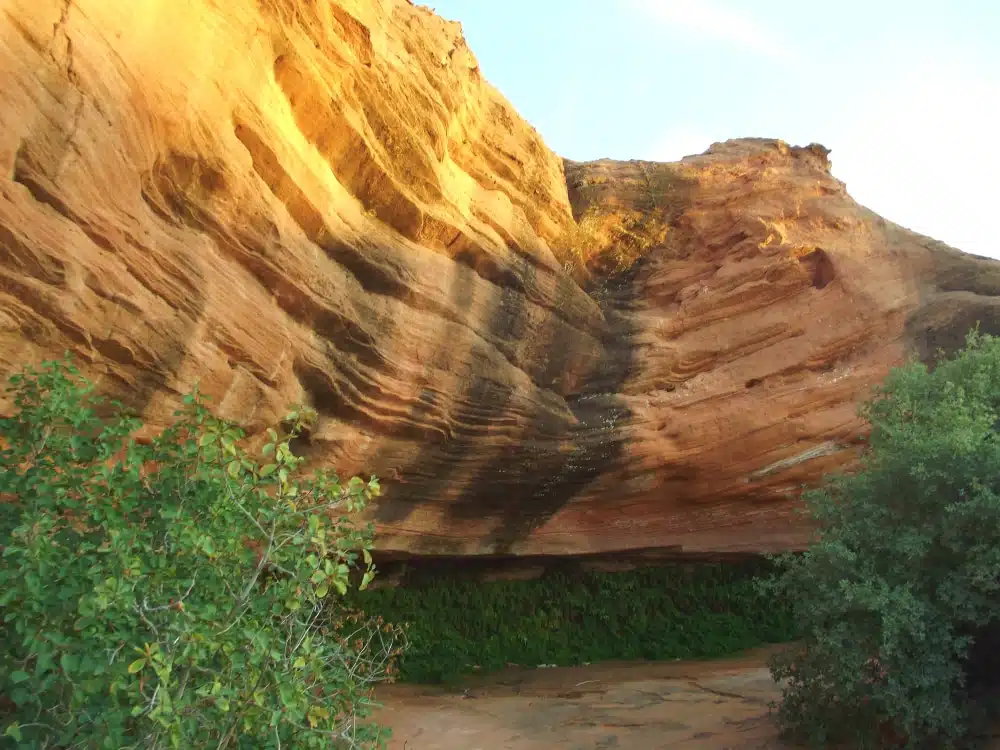 Although the Horseshoe Bend overlook trail is one of the most famous in the area, it's not the only hike you can enjoy. Here are some other fantastic trailheads in and around the area.
Hanging Garden Trailhead – A short 8-minute drive (7,5 kilometres) from Horseshoe Bend, this 1-kilometre loop trail. The hike takes you past the Glen Canyon Dam to a hidden garden within mesa sandstone.
Owl Canyon – A short 10-minute drive (9 kilometre) from Horseshoe Bend, Owl Canyon is another beautiful hiking region in Arizona. This is a short 15-minute hike but is very reminiscent of the famous Antelope Canyon hike.
Spencer Trailhead – Despite their proximity, you'll have to drive around and over the Colorado River to get to the Spencer trailhead from Horseshoe Bend. This hike is a 6,1-kilometre out-and-back hike and is the perfect day challenge for those wanting to see the Marble Canyon.
Horseshoe Bend Hike: FAQs
Horseshoe Bend Trail Zion Map