Are you planning a holiday to the Cyclades Islands? If so, look no further than the breathtaking Airbnbs in Naxos, Greece, for the perfect place to stay.
Naxos is one of the most mesmerising holiday destinations in Greece. The island is well known for its rolling mountains, glorious white-sand beaches, and a never-ending supply of delicious food.
But where do you stay on an island such as this?
Don't worry; I've got you covered with this list of the best Naxos, Greece Airbnbs to help you find the perfect base for your time on this island paradise.
P.S. Airbnb provides a vast range of options at affordable prices. But, I prefer to use Plum Guide, as their extensive listing criteria and vetting process mean only the best accommodation is available.
Best Airbnbs in Naxos, Greece: At a Glance
Best Airbnbs in Naxos
Here are my top picks for Naxos Airbnbs with Plum Guide
Blue & Twine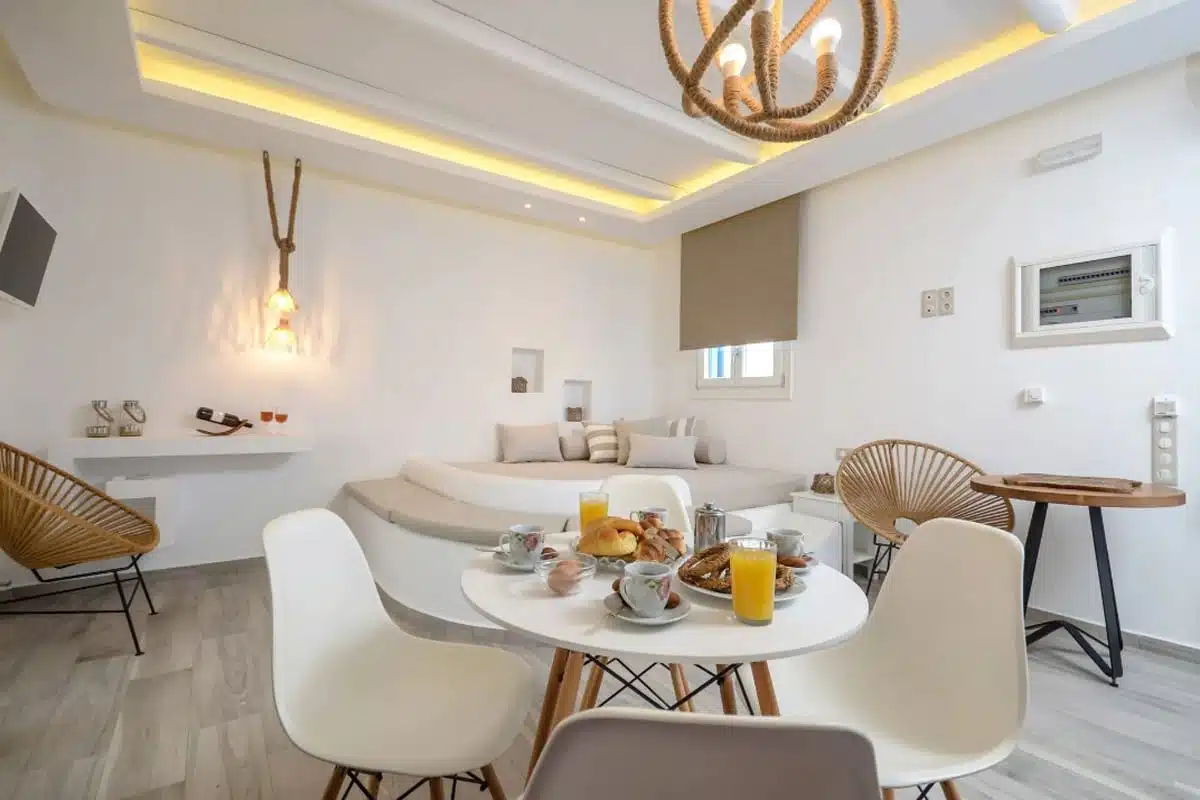 The Blue & Twine is a beautiful accommodation outside Plaka and offers a classic Greek stay. Believe me when I say the Cycladic architecture of this house is spectacular.
And if the architecture won't sway you, how about the unforgettable setting between mount Apano Kastro and the Aegean Sea? This four-bedroom house has a communal pool, and you can expect delicious Greek meals every morning.
Location: Plaka
This house is just outside Plaka, so you're close enough to the local tavernas but far enough to have a relaxing holiday.
Blue Morning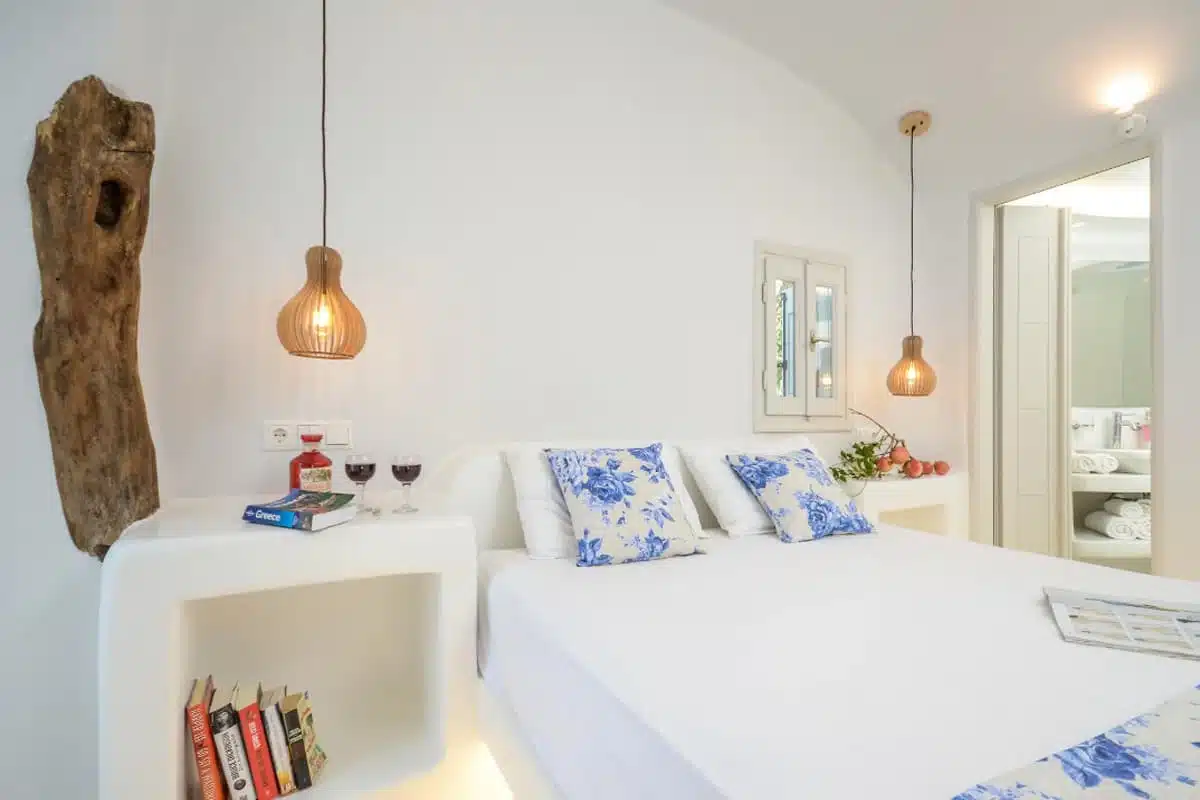 Blue Morning is a peaceful three-bedroom home that always puts you first. Its minimalist style serves as a Cycladic masterpiece. With white decor and aesthetic blue accents, you'll have an unforgettable stay.
The hosts can also provide VIP services, such as guided island tours, transportation, and daily cleaning services. If all this isn't enticing enough, wait until you see the breathtaking views from the rooftop hot tub.
Location: Agia Anna
Blue Morning is only two minutes from Agia Anna beach, so it's every beach-goer's ideal Airbnb. Agia Anna, Naxos is one of the best beaches on the island, with sun loungers and fantastic watersports on the beachfront.
Cycladic Glow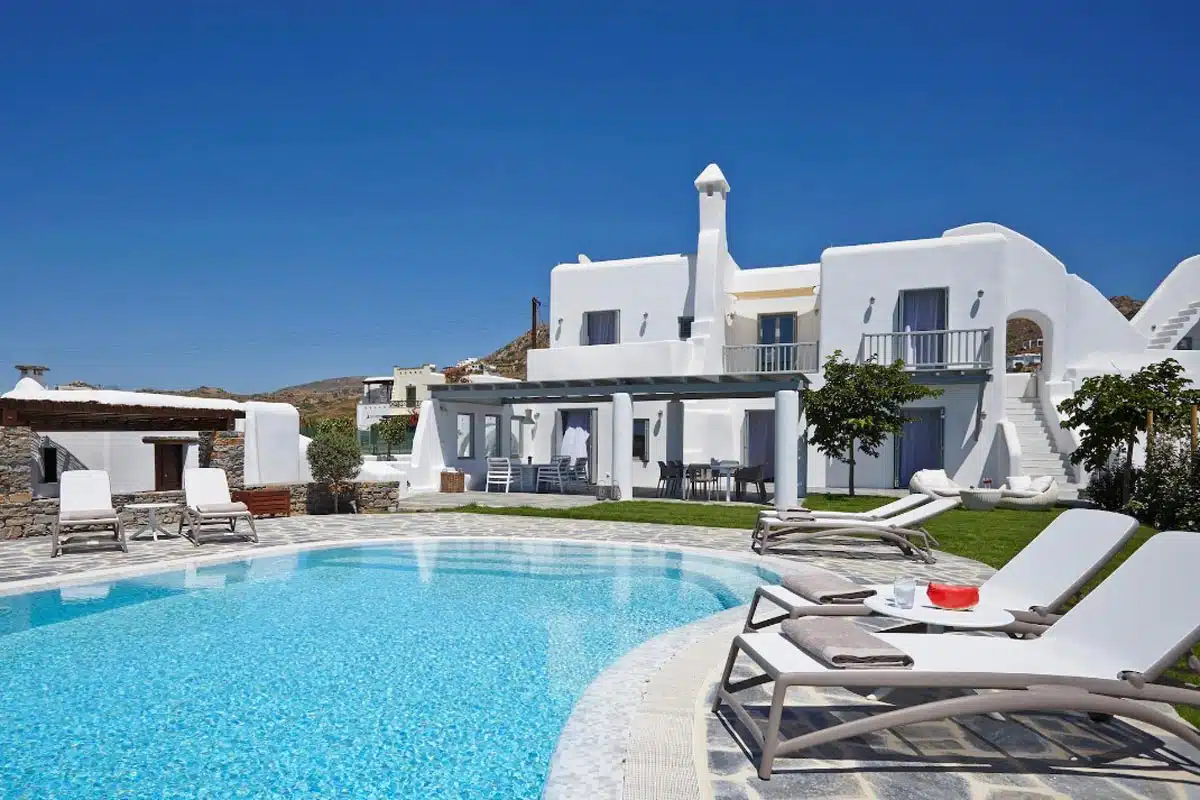 Simplicity is key. This is exactly what this Cycladic Glow does so well. The clean finishes throughout the house and the pristine pool make this stylish accommodation an inviting and calming space.
Planning on having a dip in the sea? Don't worry; your host will provide fresh beach towels between each swim.
Location: Plaka
With no more than a minute's walk to Plaka Beach, you might as well say the beach is your front garden. Located within the main town, you can visit restaurants without travelling far.
Cycladic Palace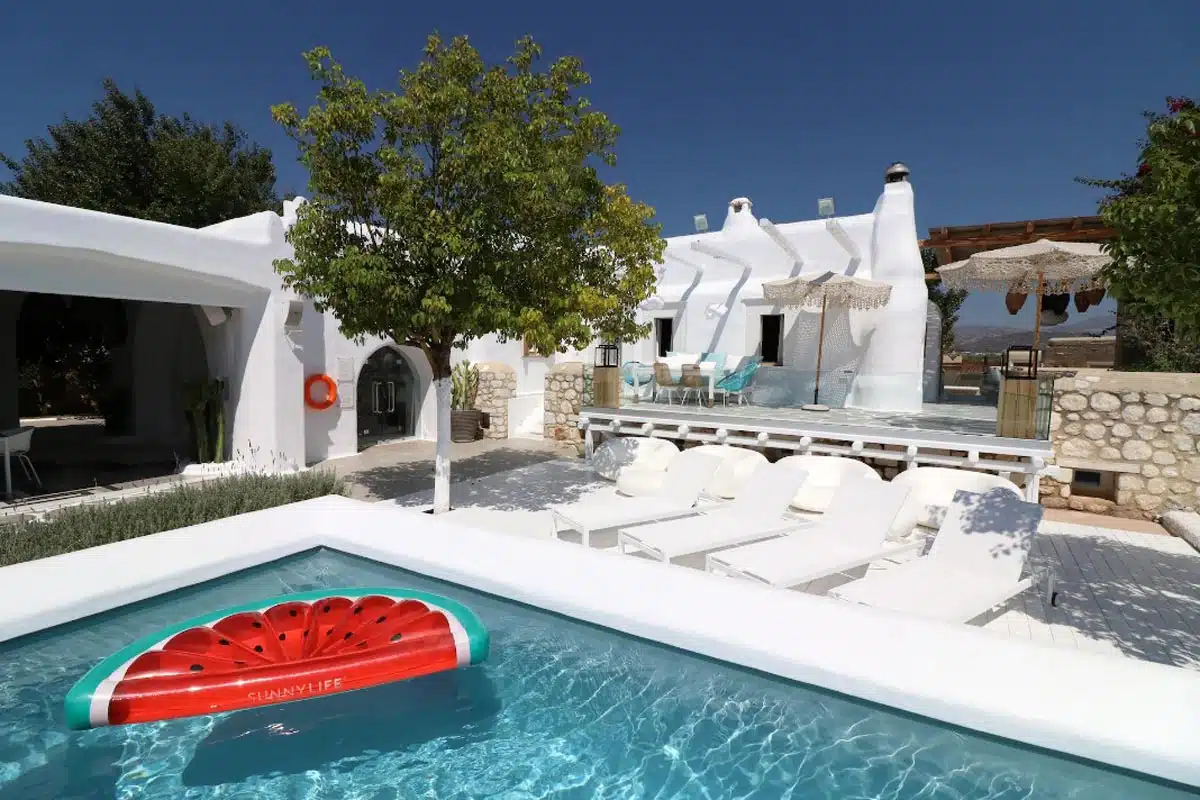 Just outside of Naxos town, Cycladic Palace is a quiet reprieve within this island. Each room has a unique mixture of Cycladic decor and Moroccan-style finishings.
Here, you can relax on the pool terrace or use one of the handy bikes provided by the host to ride into the town. You will have an unforgettable stay here with Wi-Fi, a modern taverna-style bar, and an open-plan living room.
Location: Naxos
This Airbnb in Naxos town is close to all the popular tavernas on the island yet still provides a quiet oasis.
Cycladic Star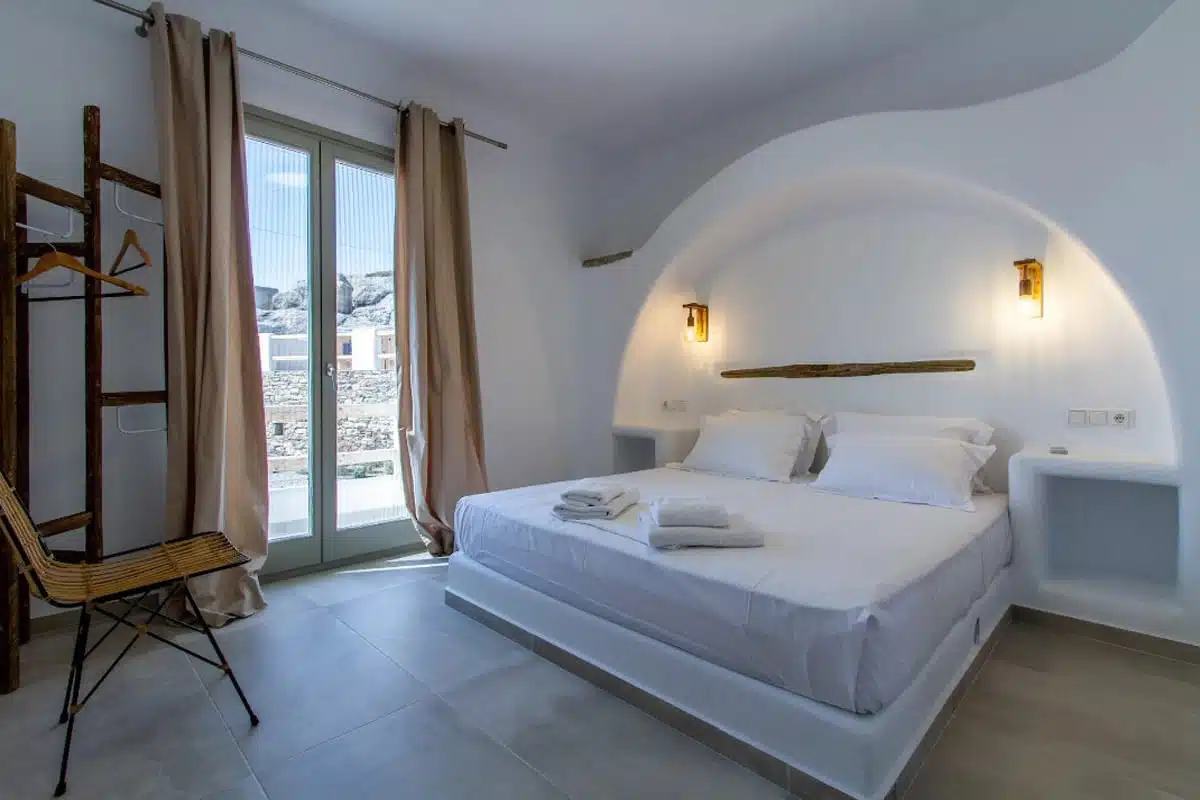 The Cycladic Star is a dreamy four-bedroom villa that offers unparalleled views of the Aegean Sea. With a modern design, all-white decor, and accents of pale wooden furniture, you will fall in love with this picturesque house.
Location: Mikri Vigla
After a short five-minute walk, you'll reach the golden sand of Mikri Vigla beach. There is also a charming local bakery down the road and easy access to a local market.
Keep The Lights On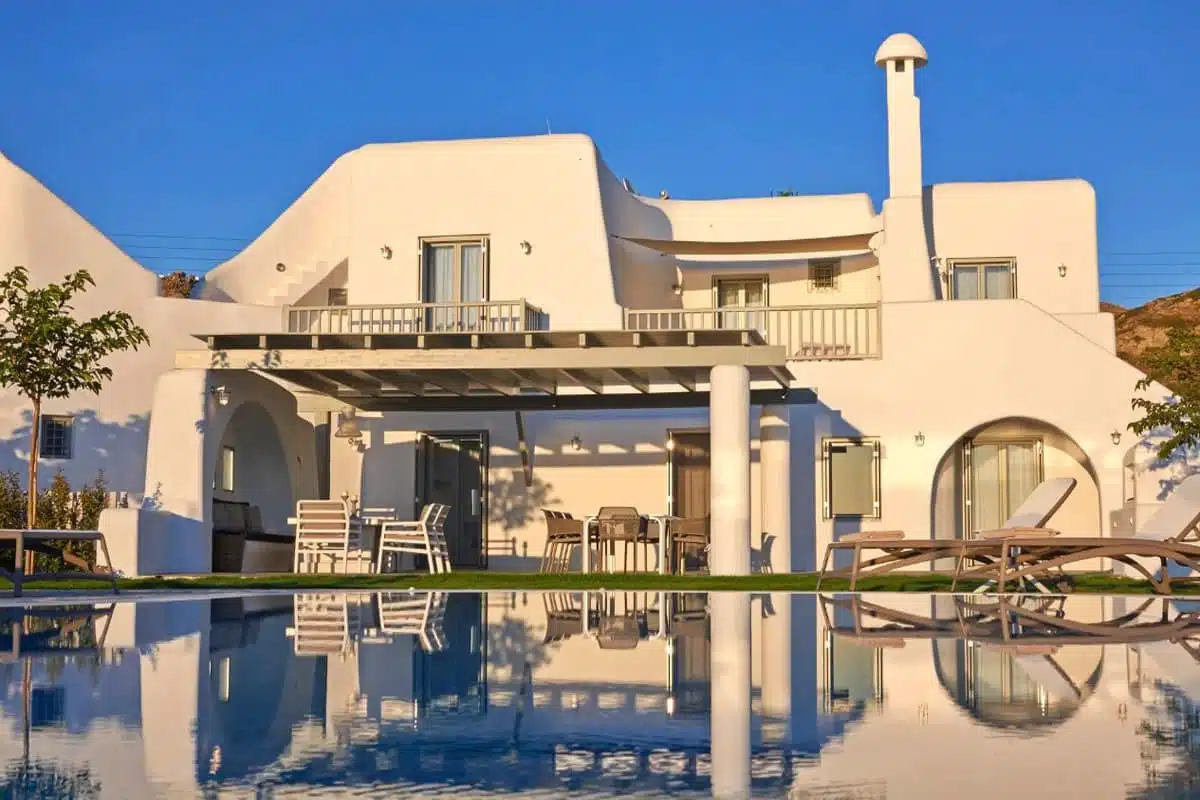 Picture a white-washed building with golden lights reflecting in a crystal clear infinity pool. Okay, do you see it? Well, that's what this lovely four-bedroom abode is, oh, and I can't leave the mesmerising views of Plaka beach.
With a delightful alfresco prepping station and space for up to 10 people, you can host large crowds and admire the sunset from the rooftop seating area.
Location: Plaka
Of all the destinations for an Airbnb in Naxos, Plaka beach is possibly the best of the lot. And this accommodation is less than a minute away.
Salt Lake Safari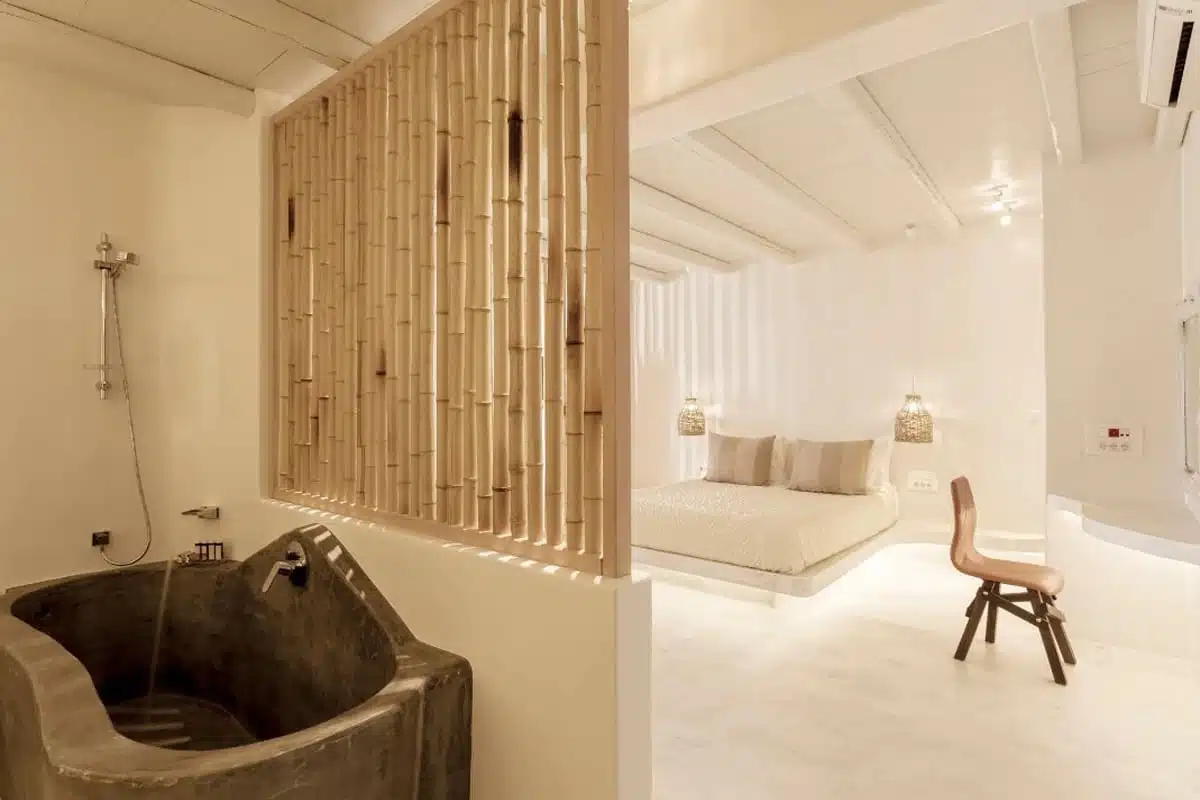 If you want all the luxuries of an African safari in the heart of the Cyclades, look no further than Salt Lake Safari. This accommodation uses the simplicity of material to the max, with a neutral colour palette.
With a sauna and private pool, this pet-friendly abode is one of the top Airbnbs in Naxos.
Location: Agios Prokopios
Close to Agios Prokopios beach, this lodging provides fantastic views of the Naxos hillside.
Sea of Dreams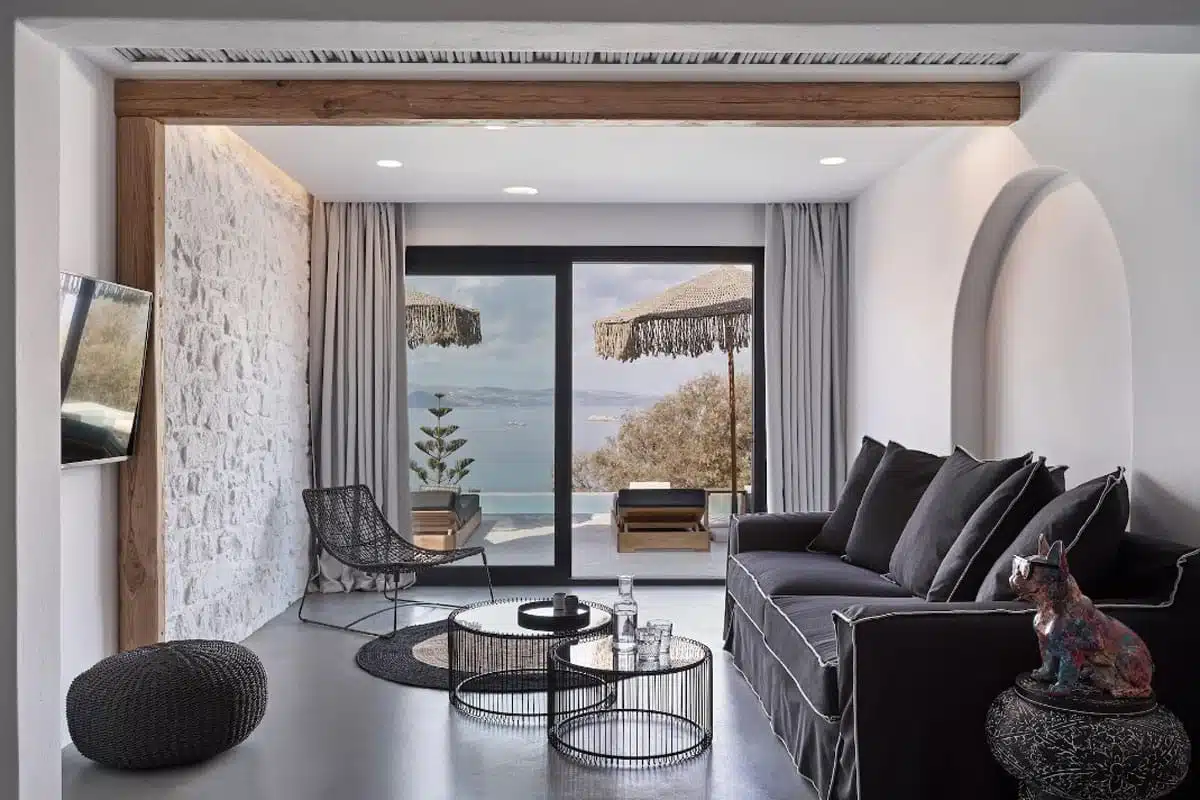 Looking for the best views of the Aegean Sea? The Sea of Dreams should be your top choice. This idyllic lodging includes everything from a rooftop terrace to an infinity pool overlooking the town below.
This nine-bedroom accommodation is simply breathtaking with a bespoke combination of exposed brick walls and natural wooden tones. And let's not forget about the hot tub.
Location: Plaka
The destination is near the top of the hill in Plaka town, providing stunning views. The nearest beach – Plaka – is a short seven-minute walk away.
The Bohemia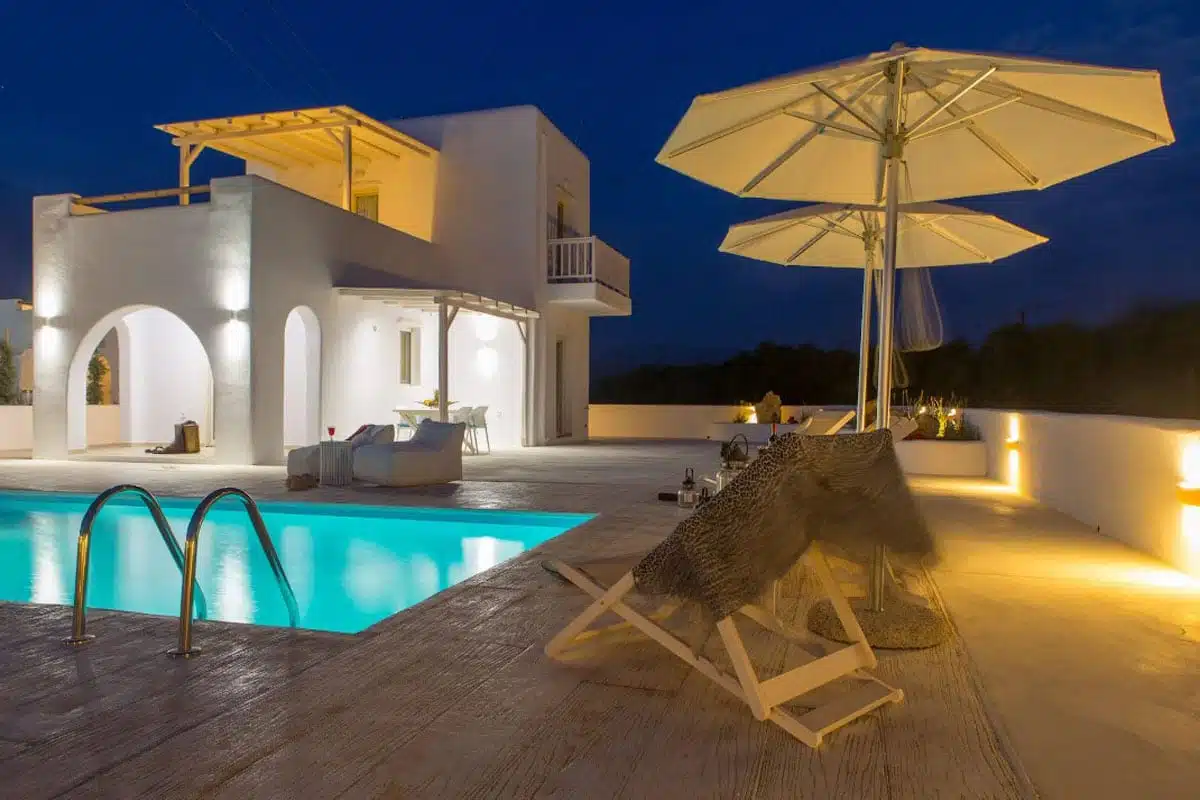 The Bohemia is a quaint one-bedroom accommodation that provides serenity within the bustling town of Naxos. Feel at home with the simple luxuries of a private pool, veranda, and tranquil garden.
P.S. The home is 800 metres from the airport, so you may hear the occasional plane.
Location: Naxos
This home is only 1,5 km from Naxos town, which has the best nightlife on the island.
Wicker & White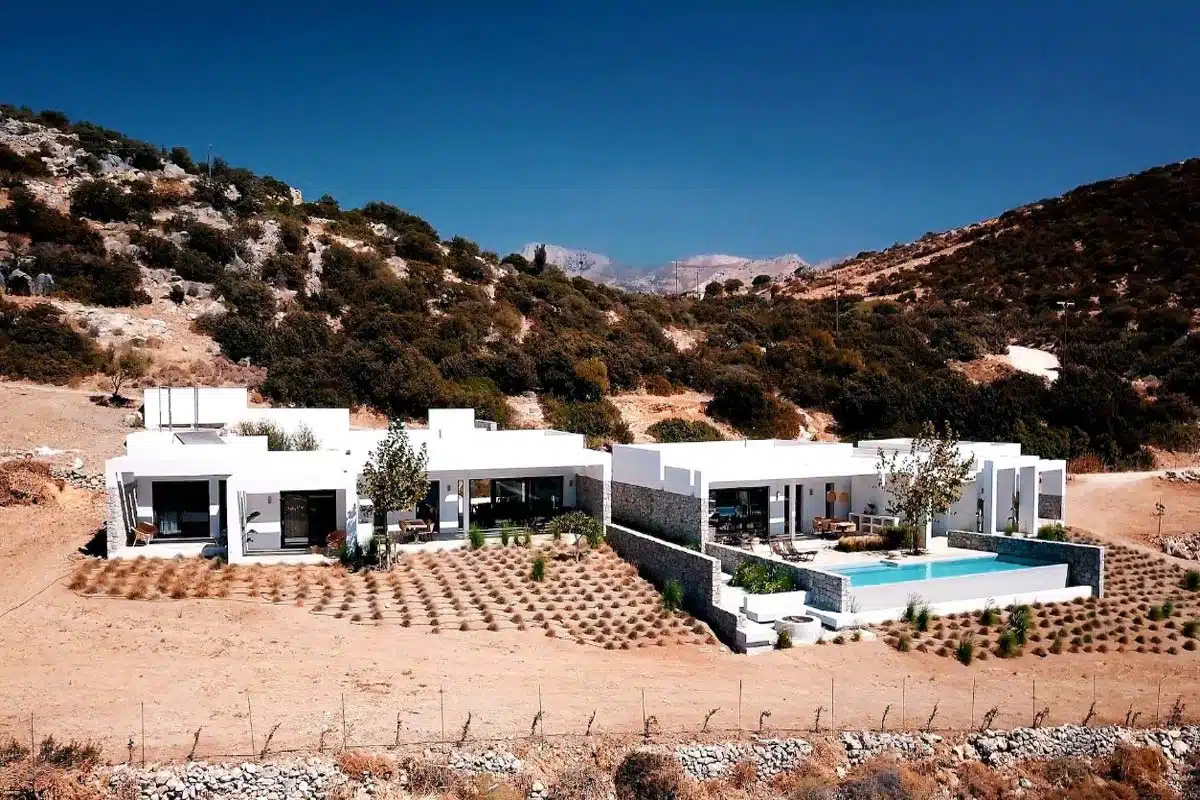 Nestling in the green hills of Pirgos Oskellou, this sophisticated three-bedroom villa is the height of luxury. With a home gym, swimming pool, office workspace, and outdoor cooking area, it wouldn't be surprising if you fall in love with this house.
Location: Kastraki
On the outskirts of Kastraki, this villa offers privacy with breathtaking views of the Aegean Sea.
Practical Tips to Consider Before Booking Your Airbnb in Naxos
Think about how you intend on getting around Naxos. All the Airbnbs provide free parking if you decide to rent a car.
Most of the accommodation in Naxos is on the west coast. Choose your accommodation according to the sites you intend on seeing.
The number of people you will be travelling with is important. The last thing you want is to be cramped.
Airbnb Naxos: Map