These short travel quotes will have you packing your bags to discover somewhere new in no time.
Welcome wanderlusters. When it comes to travel, sometimes less is more – especially when it comes to words. A snappy, short travel quote can inspire, motivate or even change the way you see the world.
Celebrate your next adventure with these succinct and impactful travel quotes.
The Best Short Travel Quotes
These short quotes about travel might be bite-sized, but they pack a punch in significance for your next trip — regardless of the location.
"If it scares you, it may be a good thing to try." – Seth Godin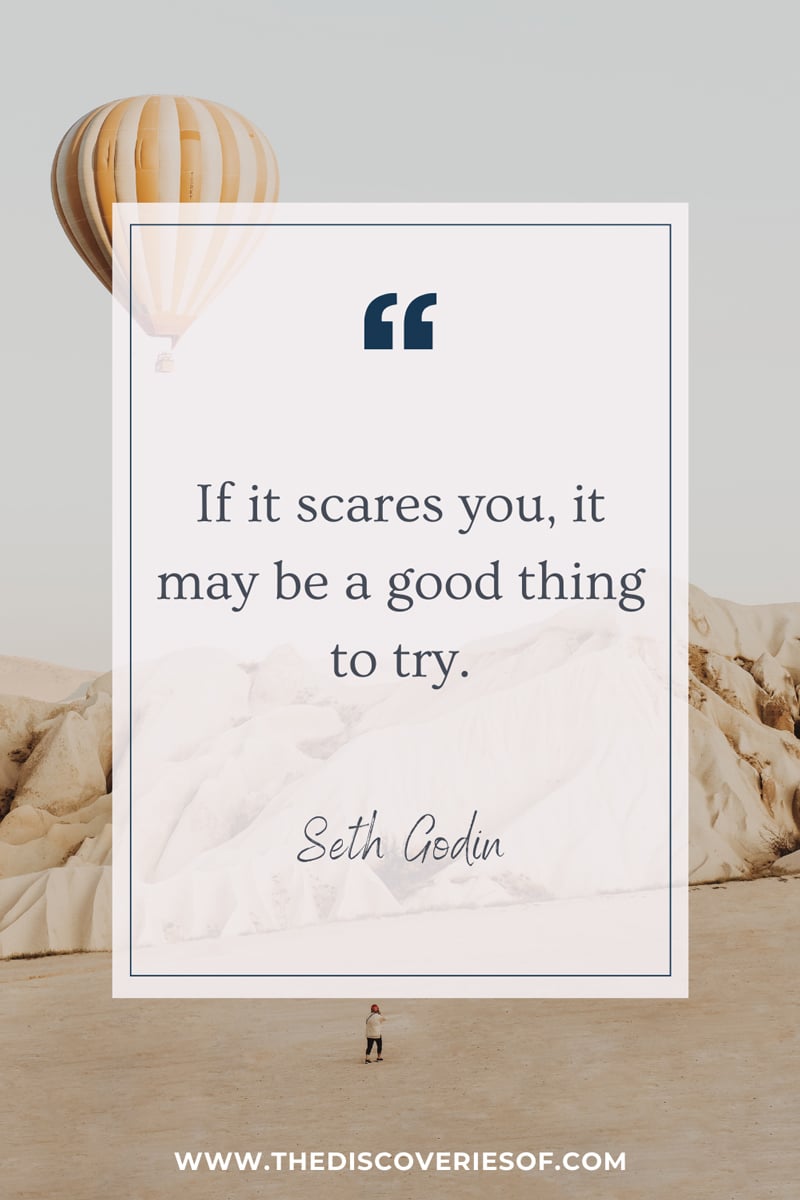 Travel experiences that push you beyond what's ordinary and predictable are worth exploring; go boldly and fearlessly.
"My favourite thing to do is go where I've never been." – Unknown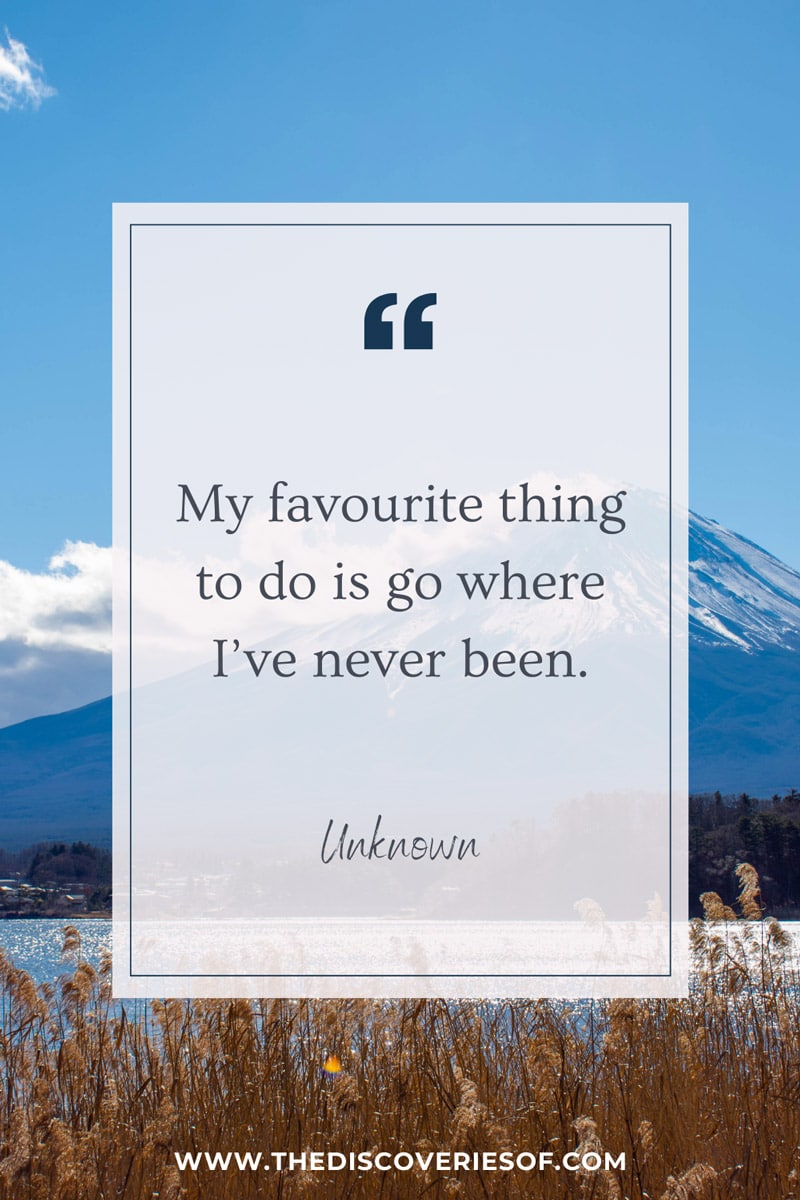 This quote speaks to a broader life philosophy: staying open-minded and embracing the unknown.
"When was the last time you did something for the first time?" – John C. Maxwell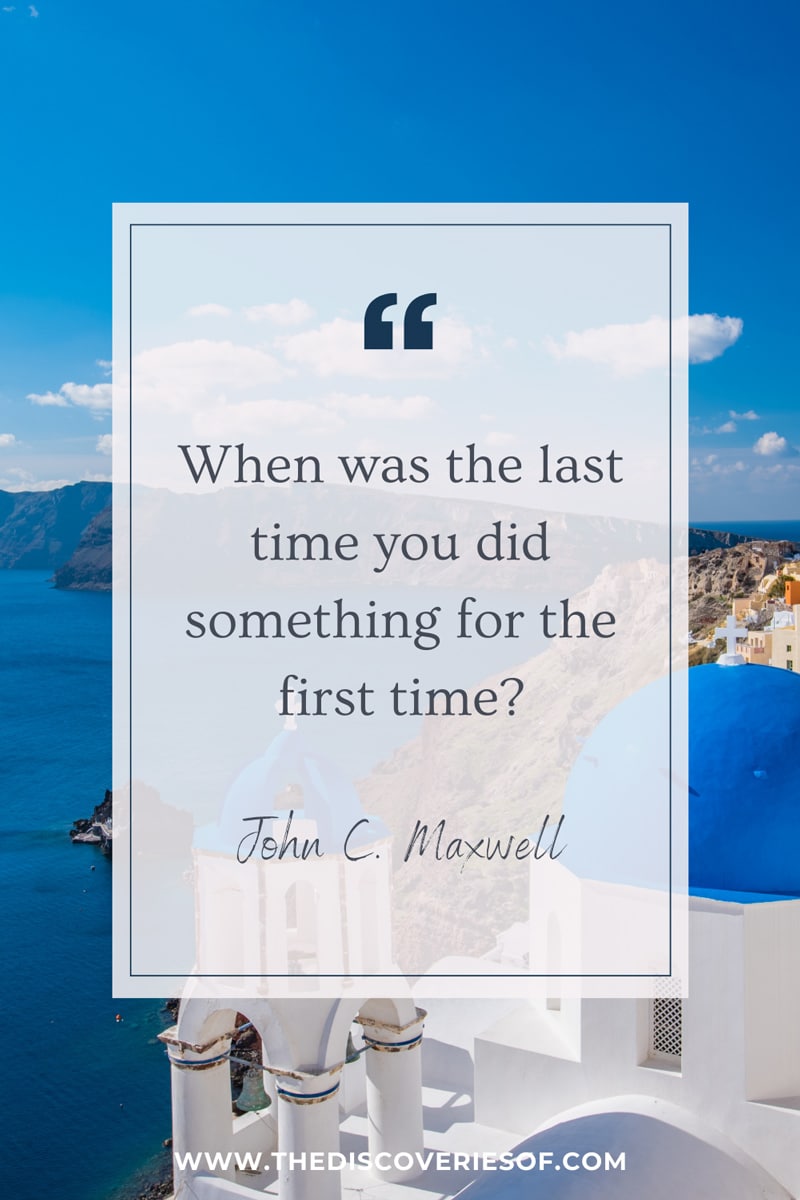 Nothing beats the first time you travel somewhere enchanting.
"You don't have to be rich to travel well." – Eugene Fodor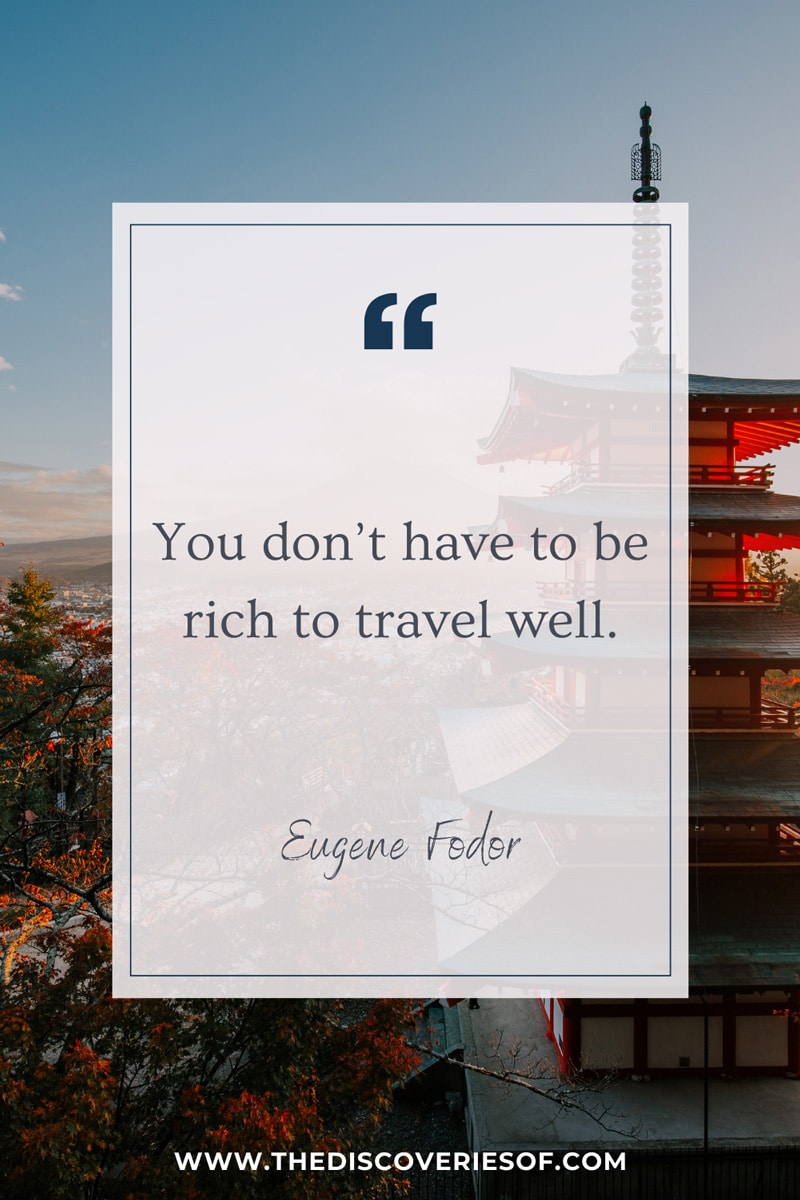 With a few travel hacks and expert tips, it's possible to see the most amazing places in the world… without breaking the bank.
"Jobs fill your pocket. Adventures fill your soul." – Jaime Lyn Beatty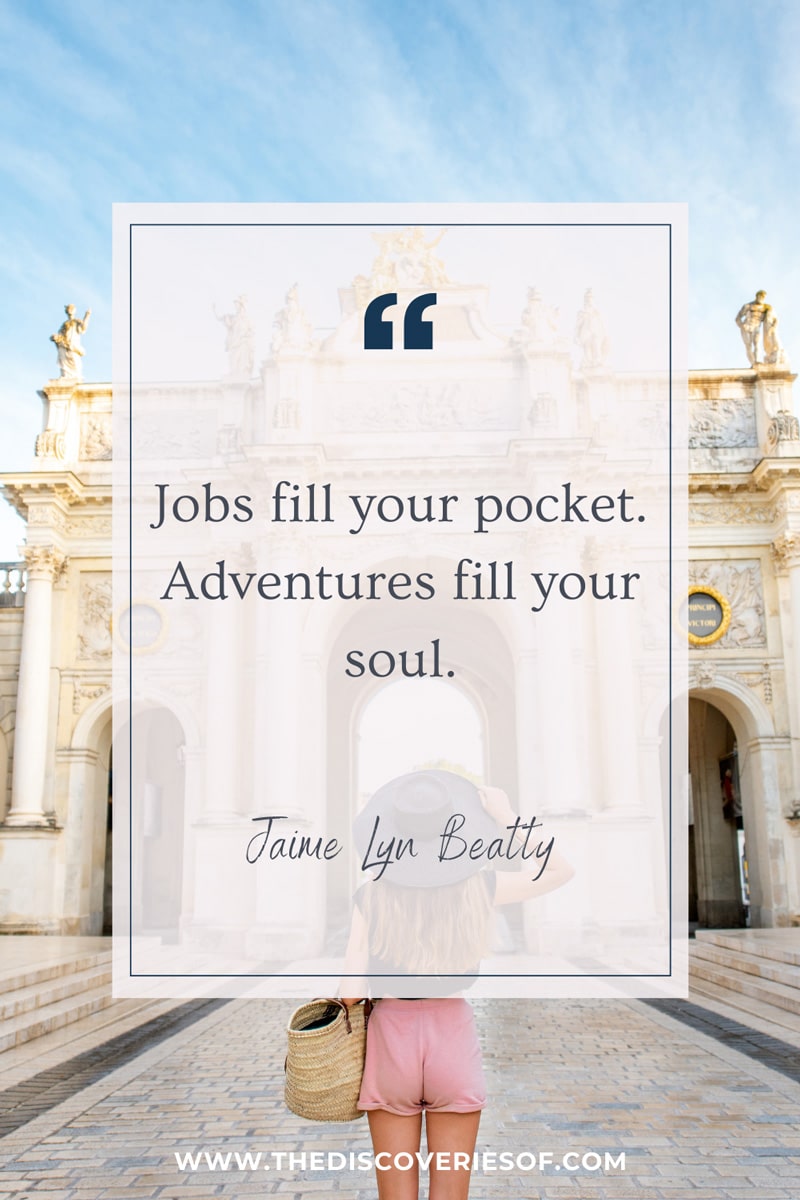 Remember what I said about food for the soul? Travel pours into your sense of being abundantly.
"Life begins at the end of your comfort zone." – Neale Donald Walsch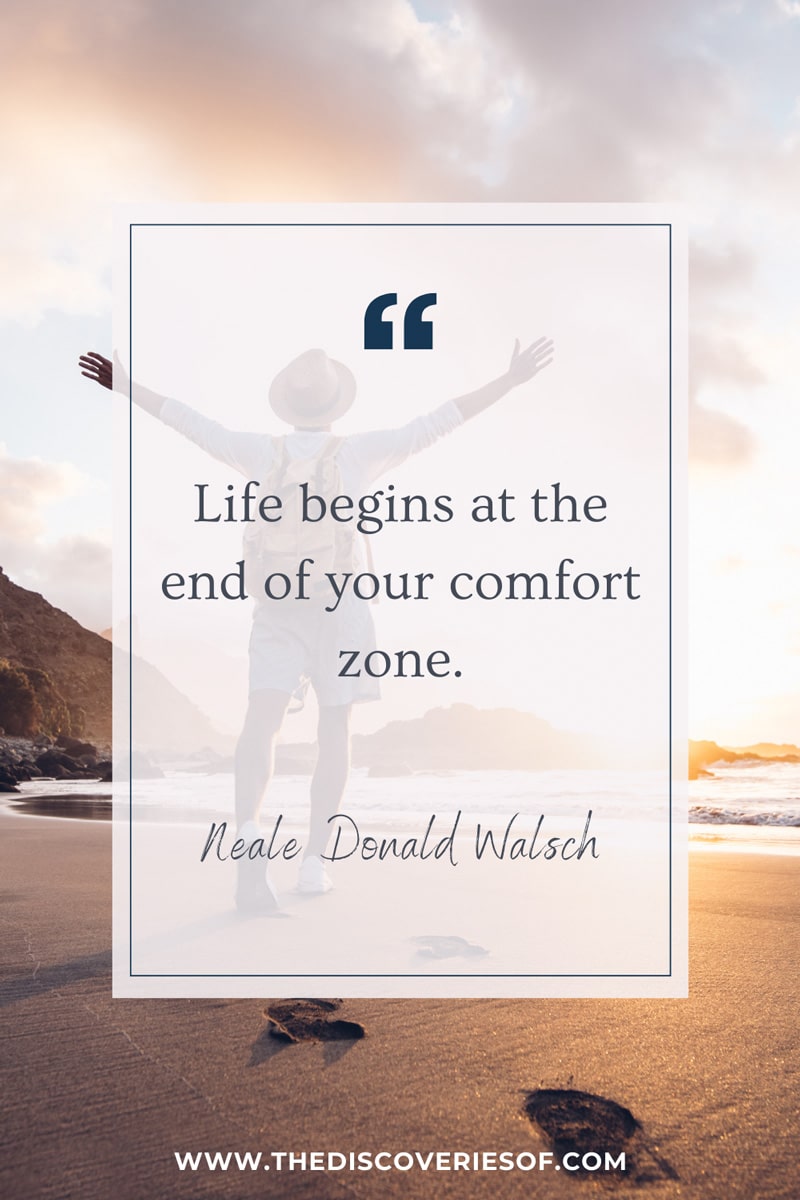 Sometimes, new travel experiences require you to try things outside of your norm, and that's okay.
Short Unique Travel Quotes
It's the unique, short inspirational quotes about travel that are most fitting when the journey takes you somewhere unusual. These unique sayings are perfect for rare travel opportunities.
"Travel is never a matter of money, but of courage." – Paulo Coelho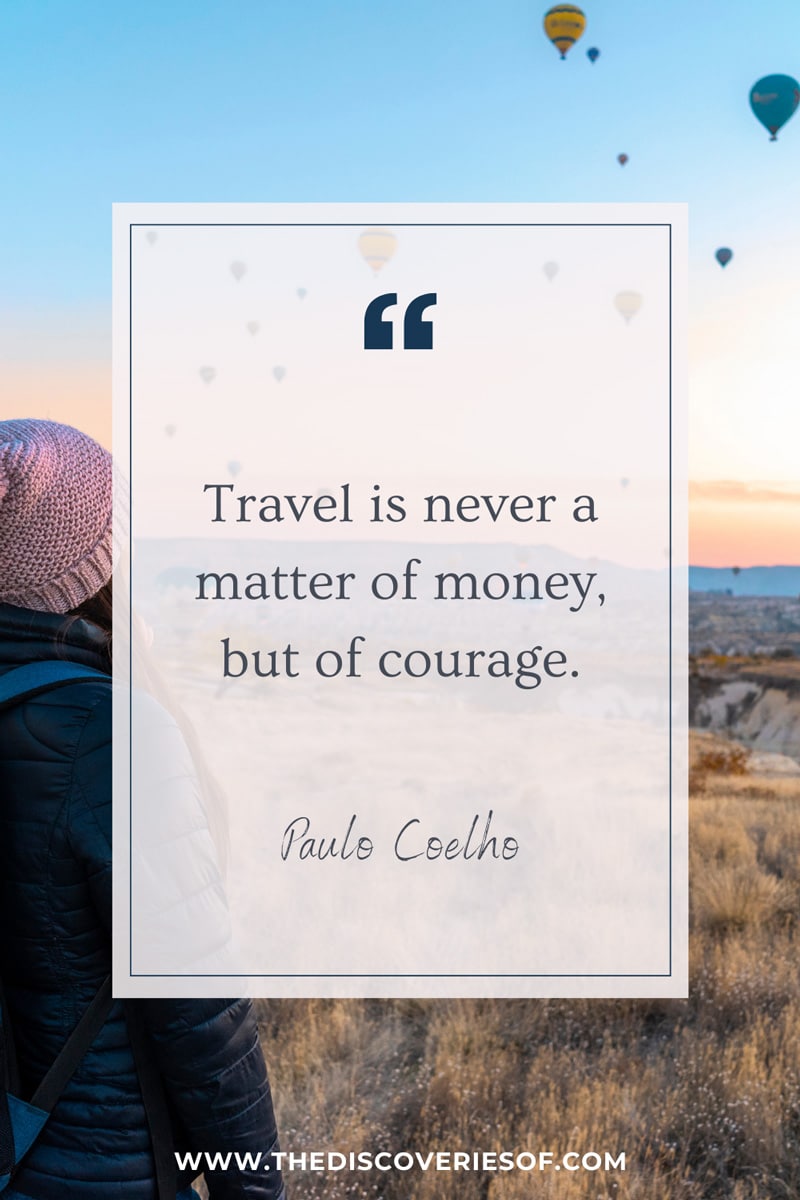 Outside the cost of jet setting, being brave enough to travel makes all the difference.
"Surely, of all the wonders of the world, the horizon is the greatest." – Freya Stark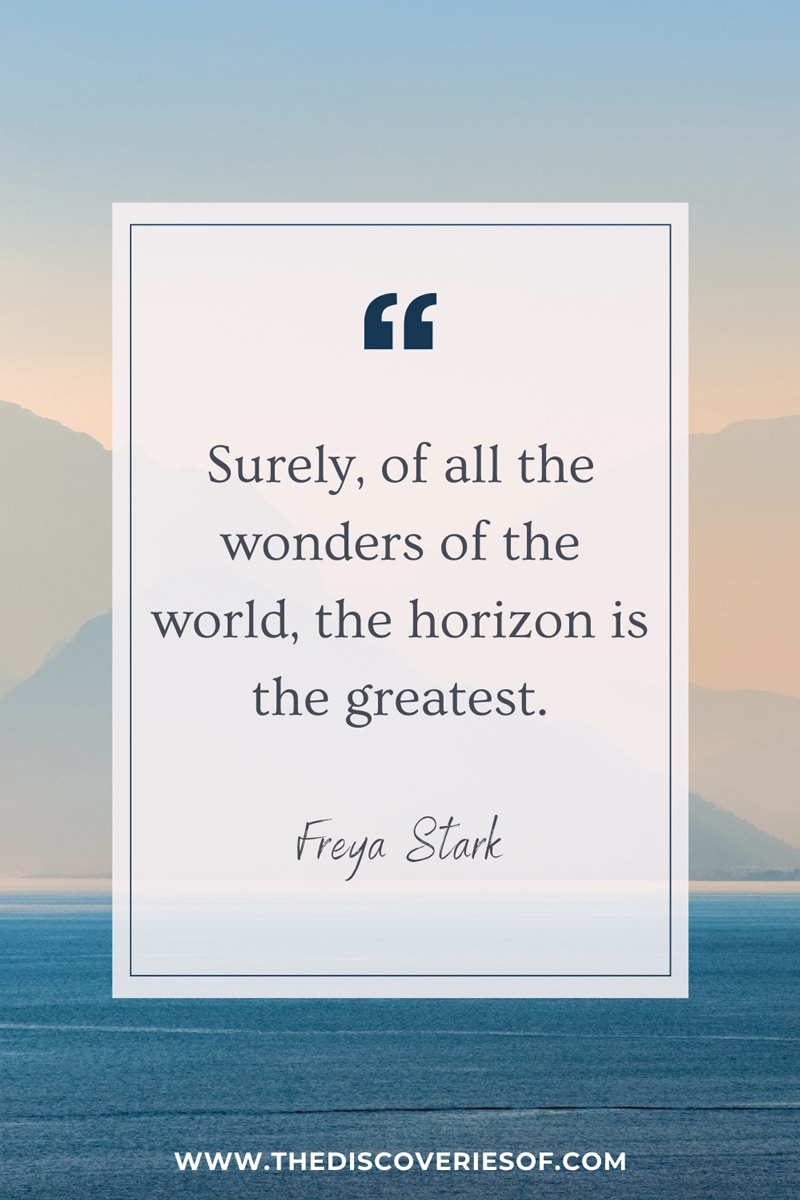 Travel is your opportunity to satisfy your inherent sense of wonder, intrigue, and curiosity.
"We travel, some of us forever, to seek other states, other lives, other souls." – Anaïs Nin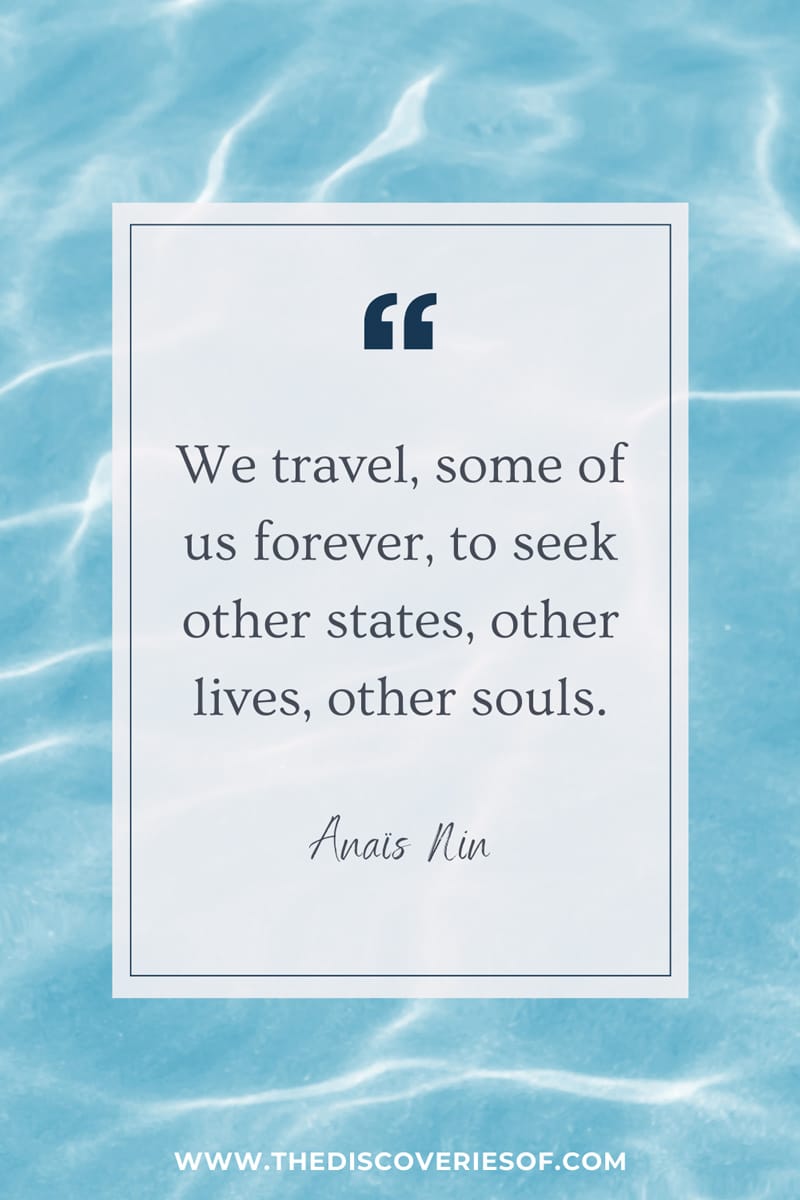 When you travel, part of the journey is finding something new — even within yourself.
"Travel far enough, you meet yourself." – David Mitchell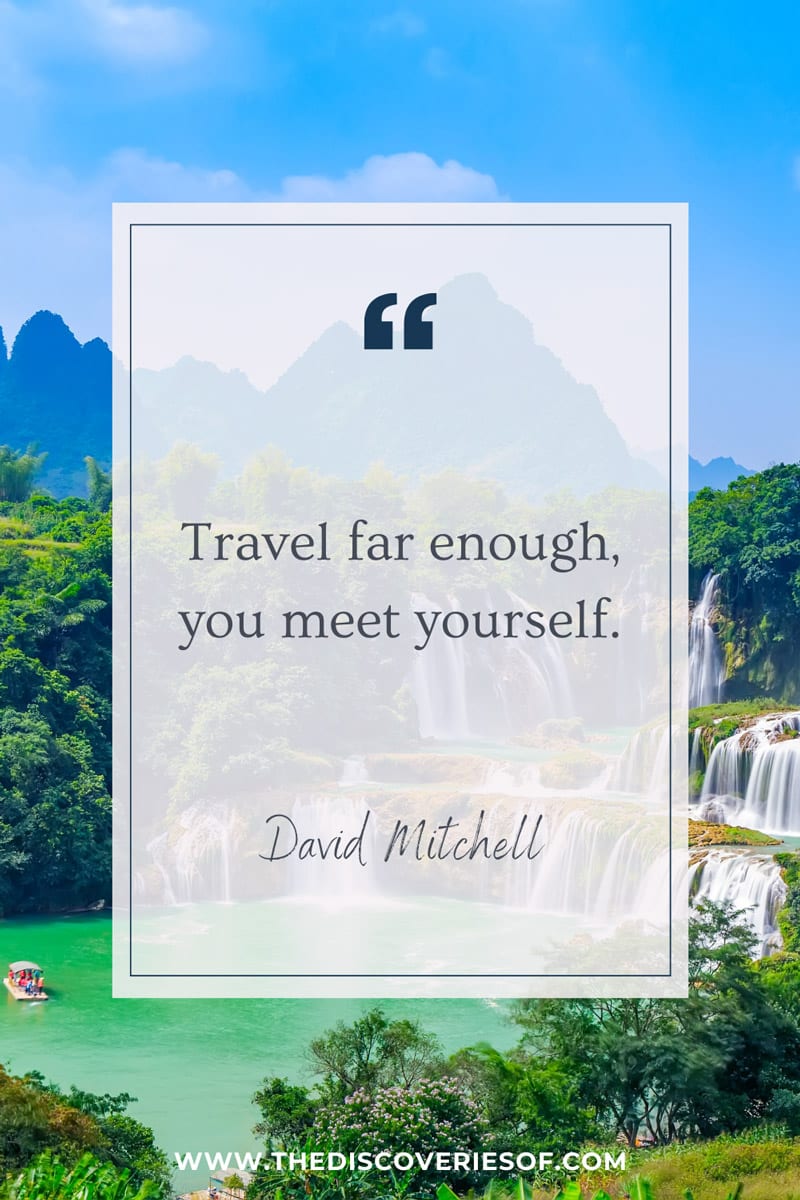 The more of the world you see, the better you'll get to know the essence of who you are.
"The world is big, and I want to get a good look at it before it gets dark." – John Muir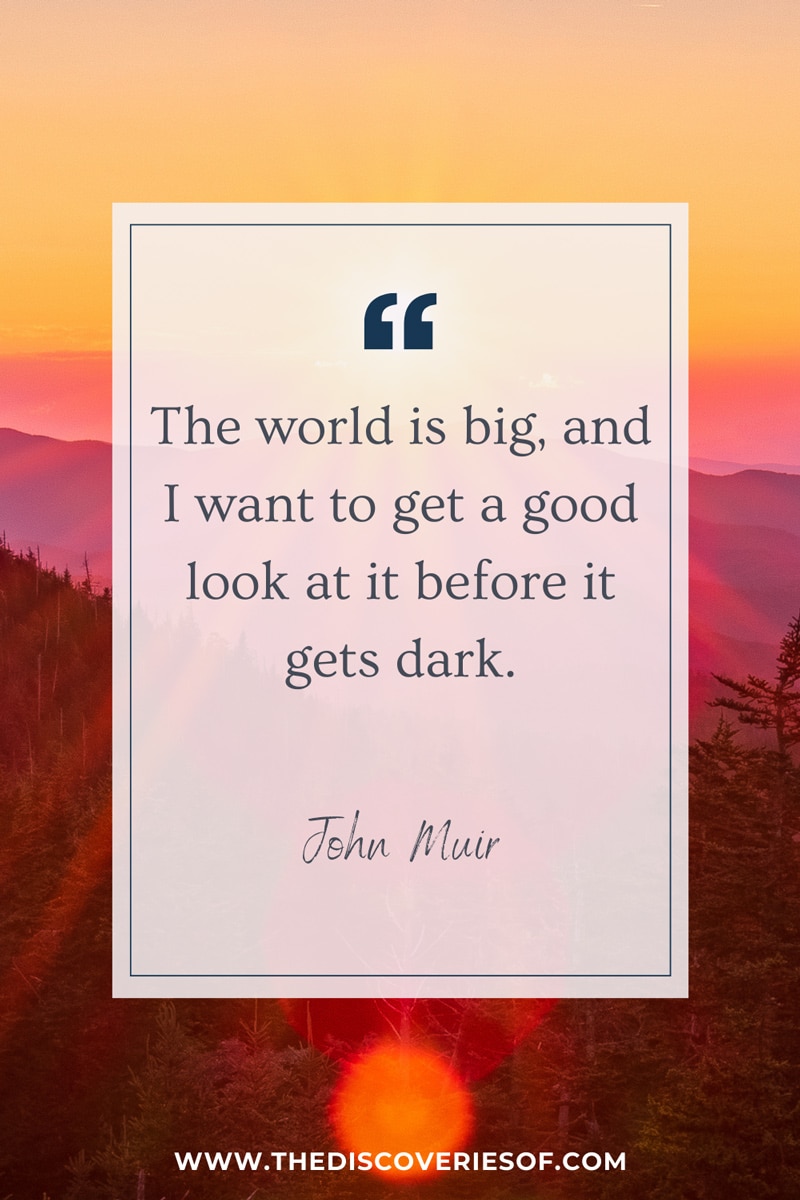 Life is brief and unpredictable; you ought to travel as much and as far as possible while you still can.
"Travel is the only thing you buy that makes you richer." – Unknown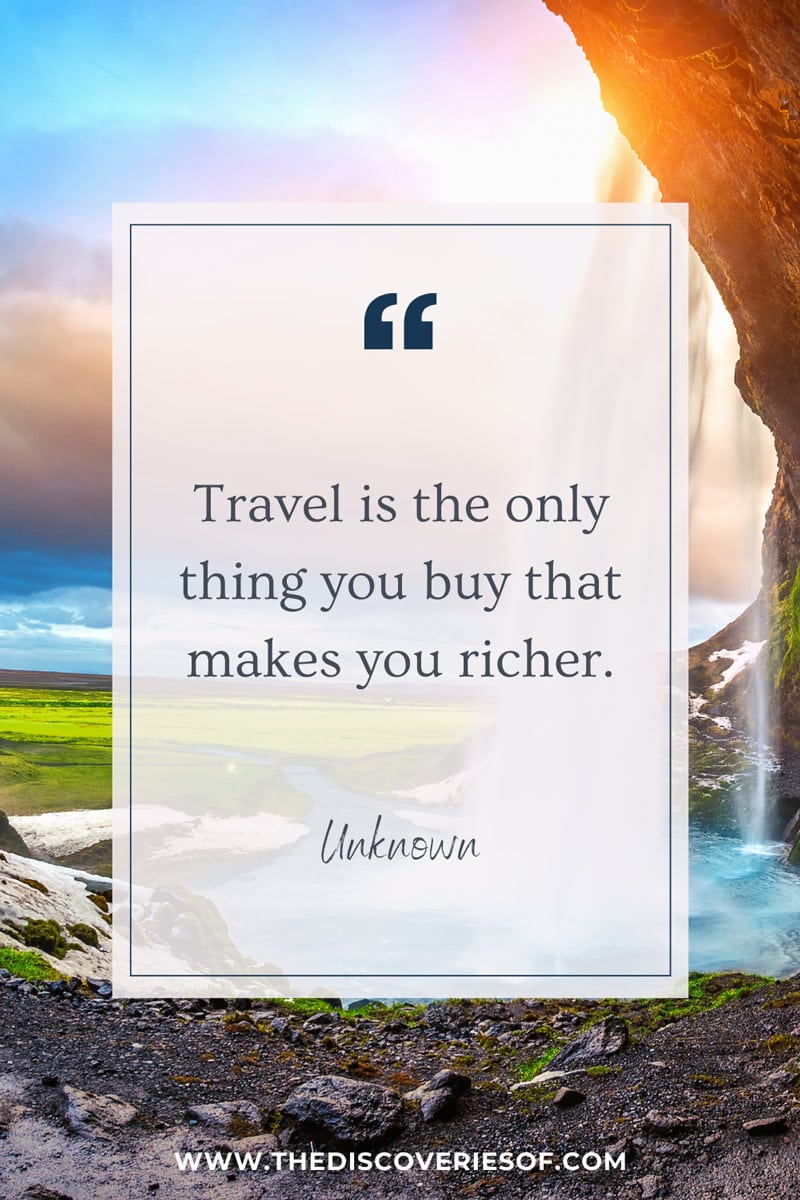 The essential things you get from travel aren't material; they're deeply gratifying over and above what's tangible.
Short Travel Quotes for Instagram
When the travelling quotes are short and witty, you better believe they deserve a spot on your Instagram posts. This is especially useful when you're in luxury destinations and only want short aesthetic travel quotes to accompany breathtaking snaps.
Here are some of my favourite Insta-ready travel quotes.
"The goal is to die with memories, not dreams." – Unknown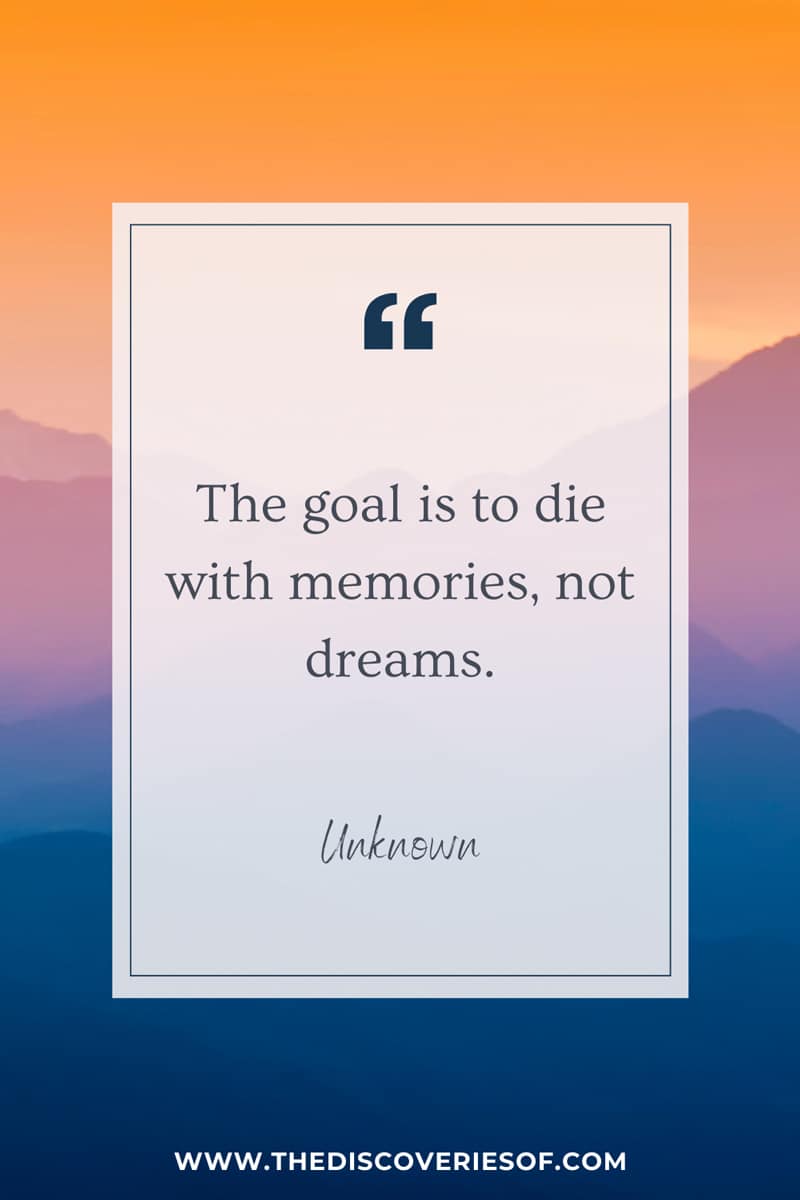 Travel guarantees memories and can be part of fulfilling your wildest dreams.
"To travel is to live." – Hans Christian Andersen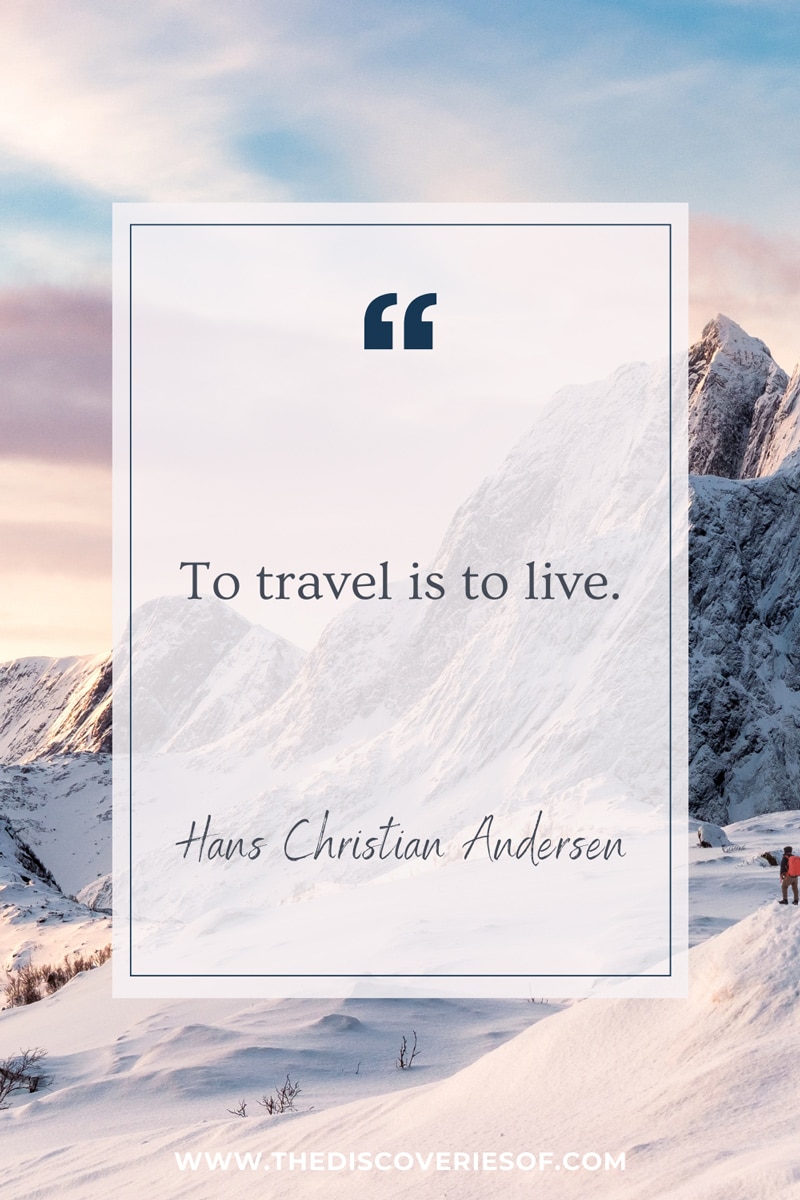 Travel unlocks more ways to enjoy the act of living itself.
"The most beautiful thing in the world is, of course, the world itself." – Wallace Stevens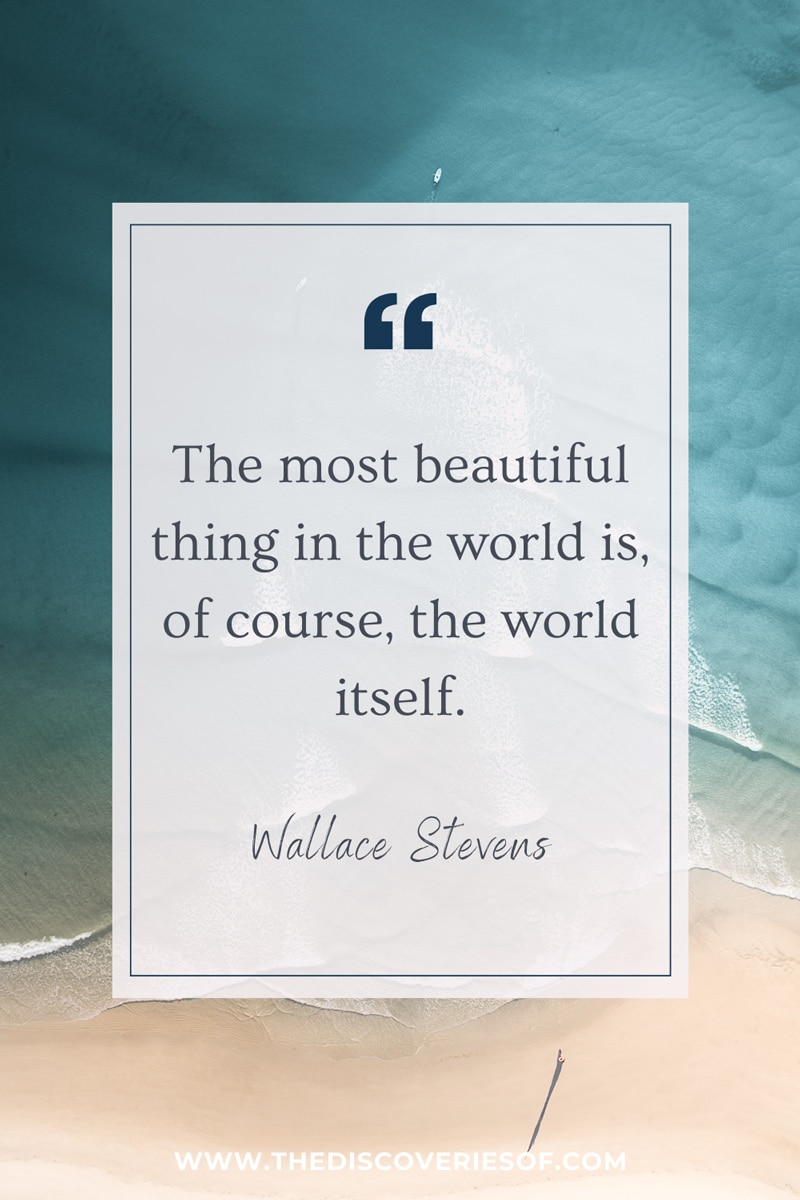 The entire world is an astonishing wonder worth seeing and exploring.
"Life is either a daring adventure or nothing at all." – Helen Keller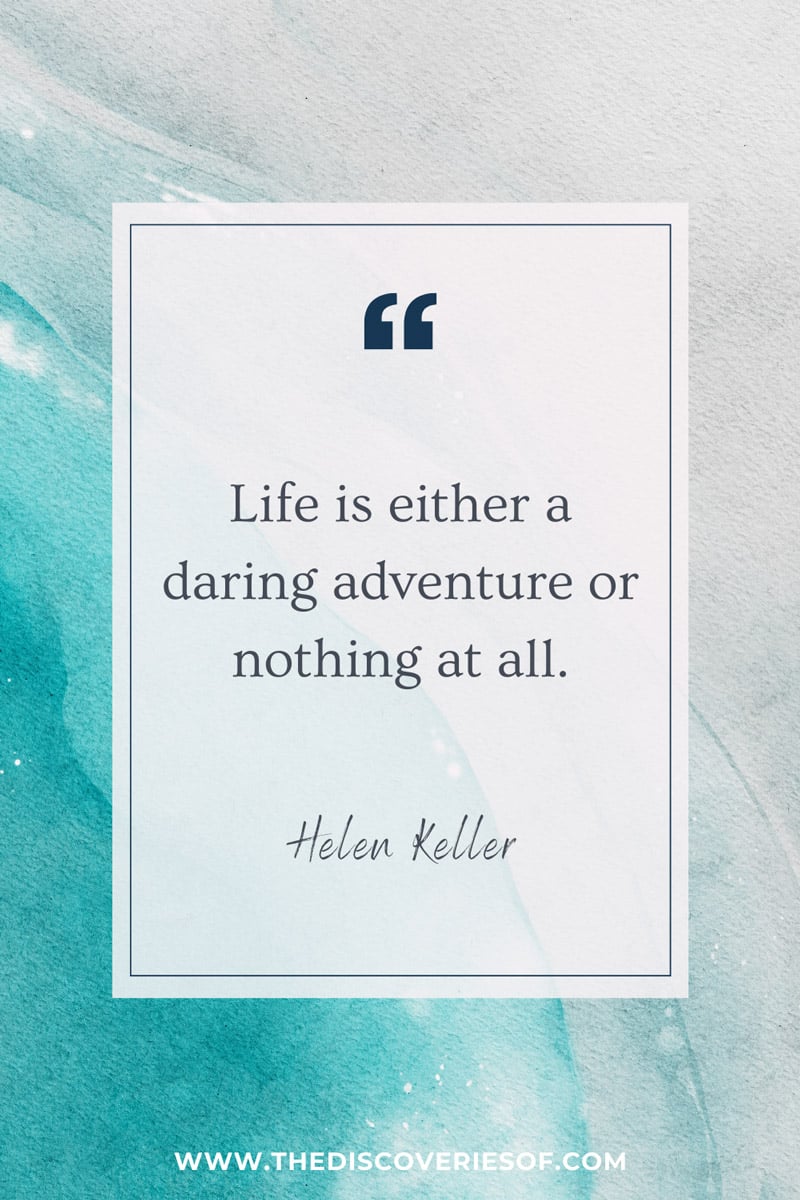 Like many other areas in life, risk-taking makes travel much more enriching.
"Don't listen to what they say, go see." – Unknown (Chinese Proverb)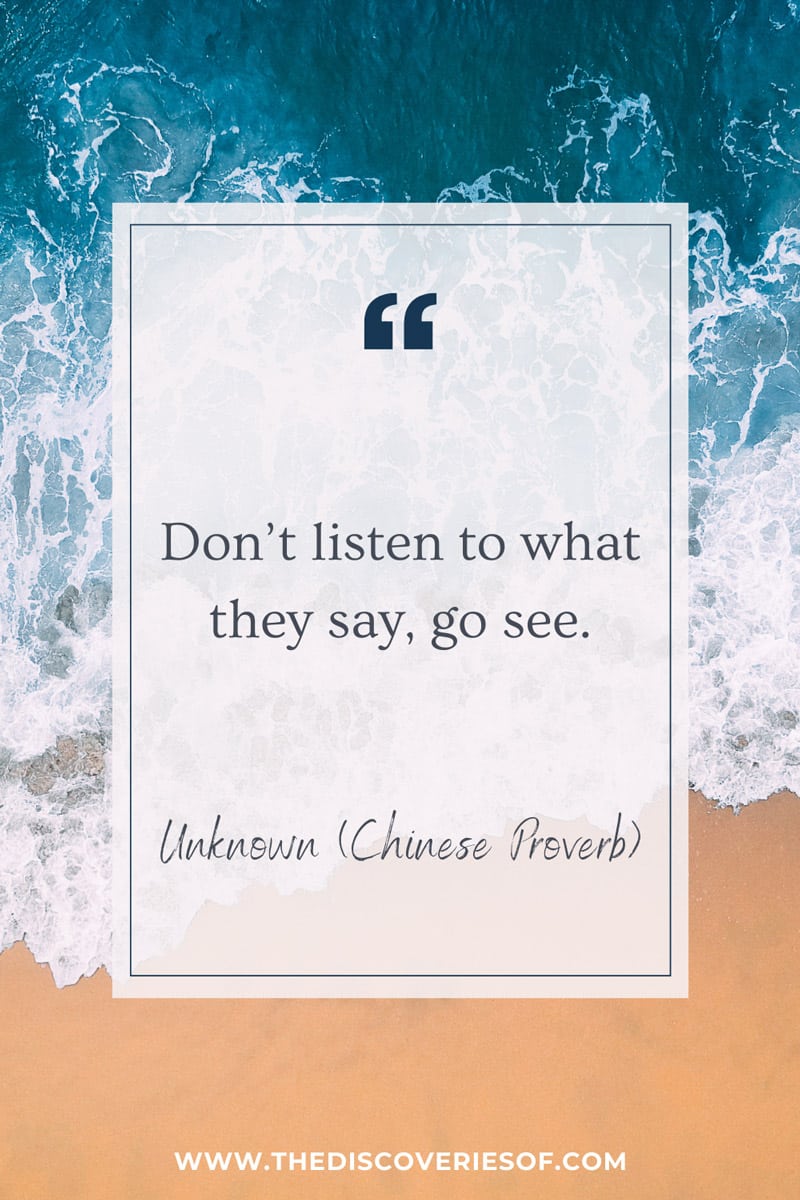 Nothing beats travelling to a destination and being there in person for visceral experiences.
"Take only memories, leave only footprints." – Chief Seattle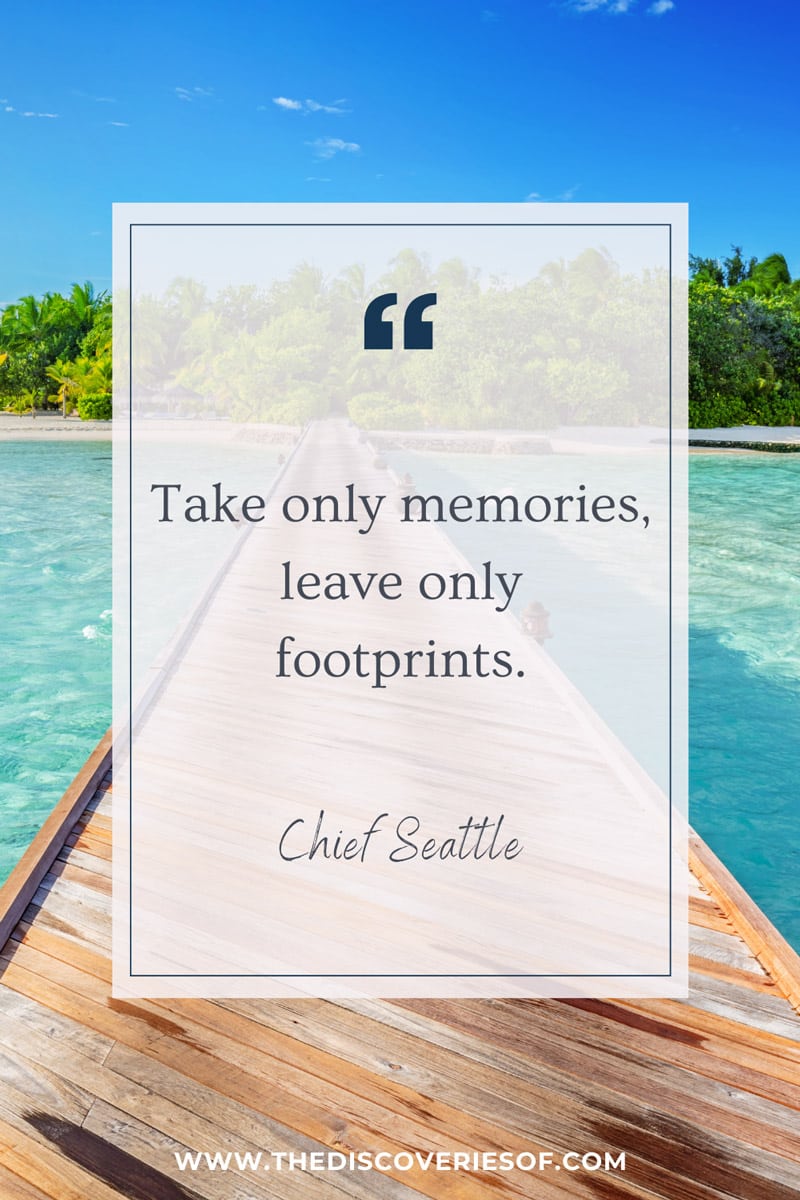 Soak up all the richness in new lands, but always tread carefully and respectfully.
Next Read: The quote above lends itself to buzzwords like slow travel and sustainable travel. Learn more about what these mean and how you can see the world this way.
Short Travel Quotes for Couples
Looking for short cute travel quotes to symbolise your couple's trips? Take your pick from the ones below.
"In life, it's not where you go, it's who you travel with." – Charles M. Schulz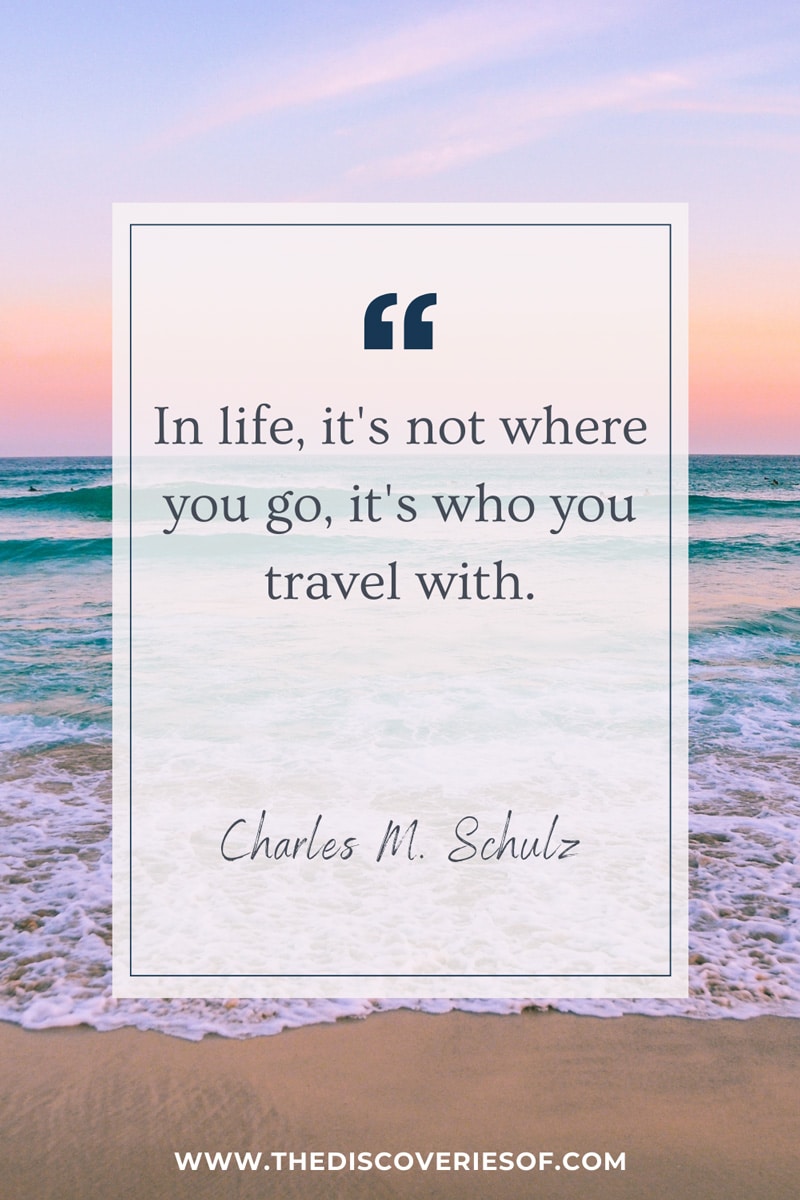 Sometimes, the destination is simple, but your partner can elevate the travel experience beyond measure.
"We'd rather have a passport full of stamps than a house full of stuff." – Unknown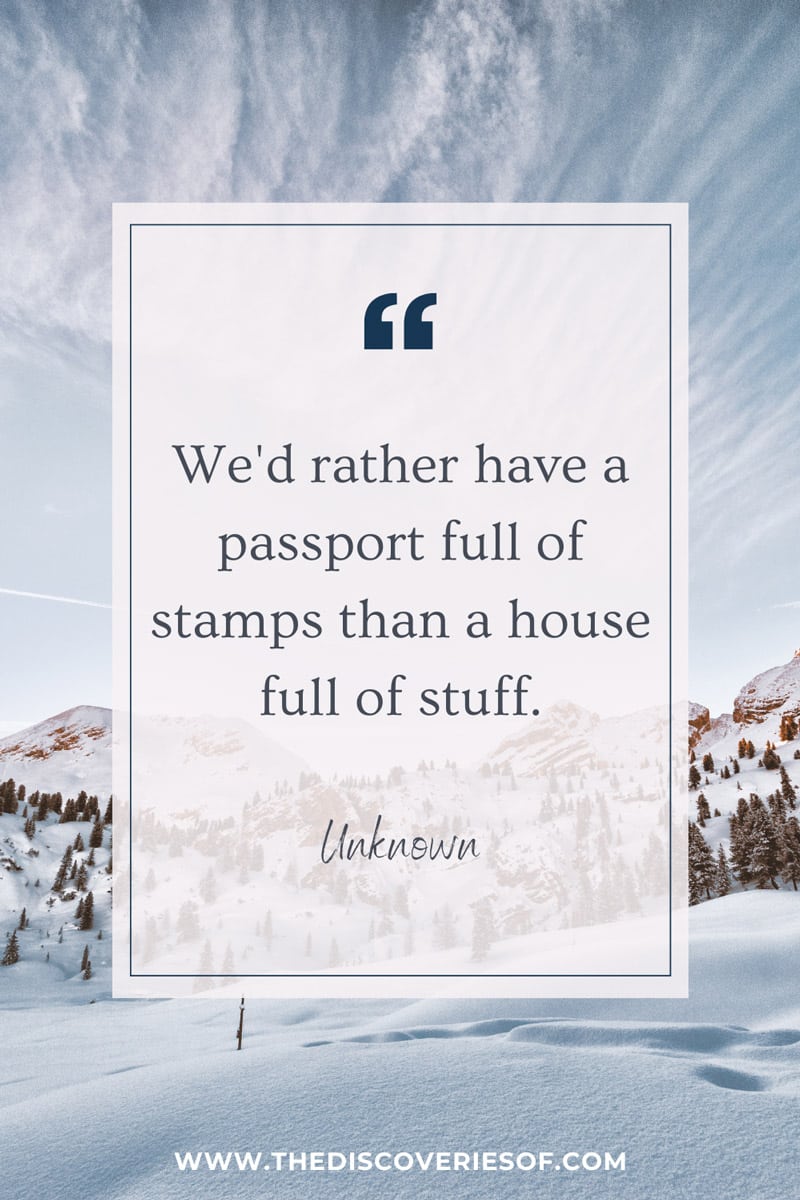 Worldly goods aren't bad, but travel offers a different kind of wealth.
"A couple who travels together grows together." – Ahmad Fuadi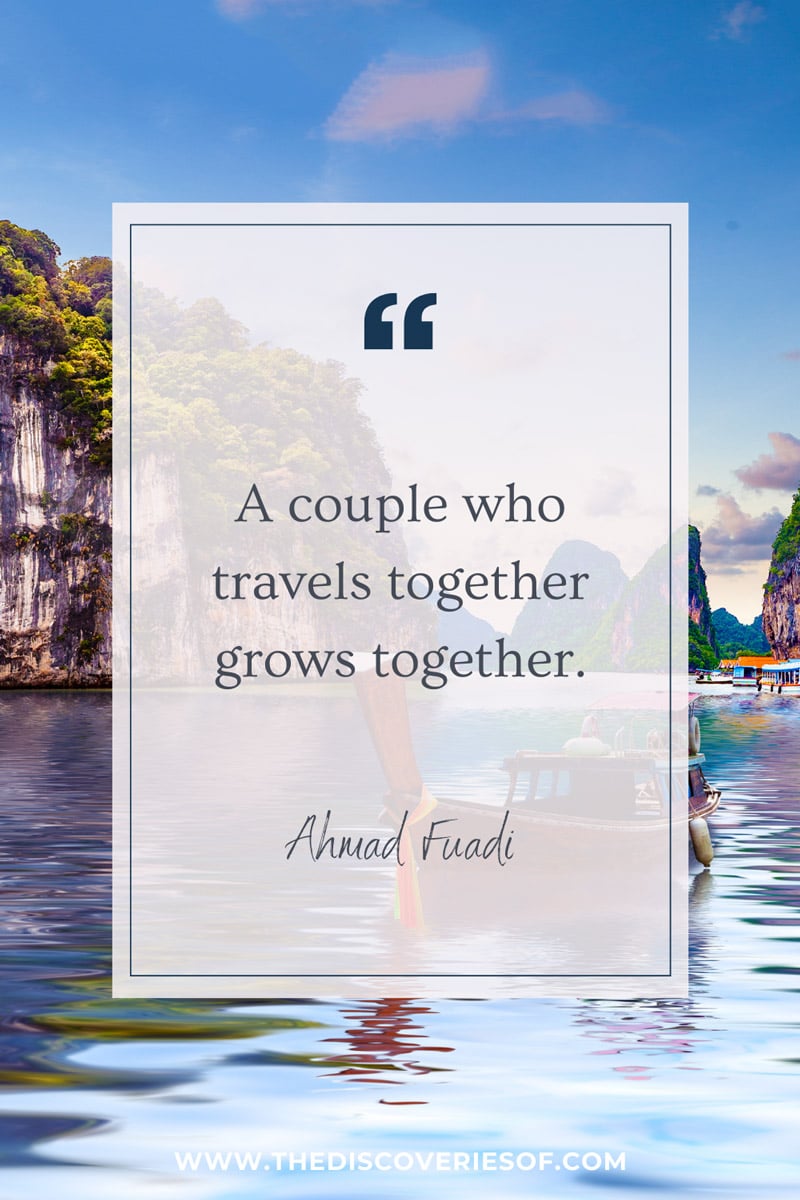 If you want to get to know someone, live, work, or travel with them.
"All you need is love and a passport." – Unknown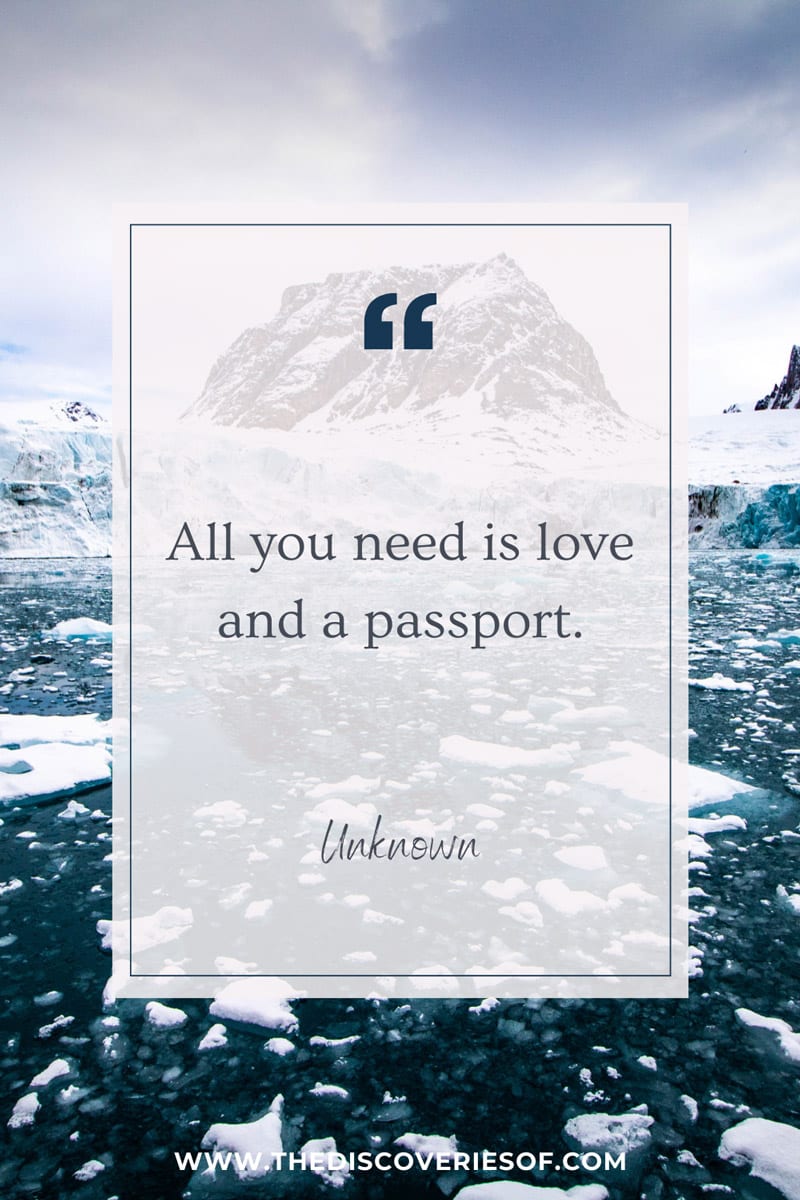 With the right person on your arm, discovering the world always feels right.
Next Read: Ever wondered how to maximise your time in a different setting, fully absorbing new cultures and traditions? Read all about the joys and rewards of immersive travel here.
"Good company in a journey makes the way seem shorter." – Izaak Walton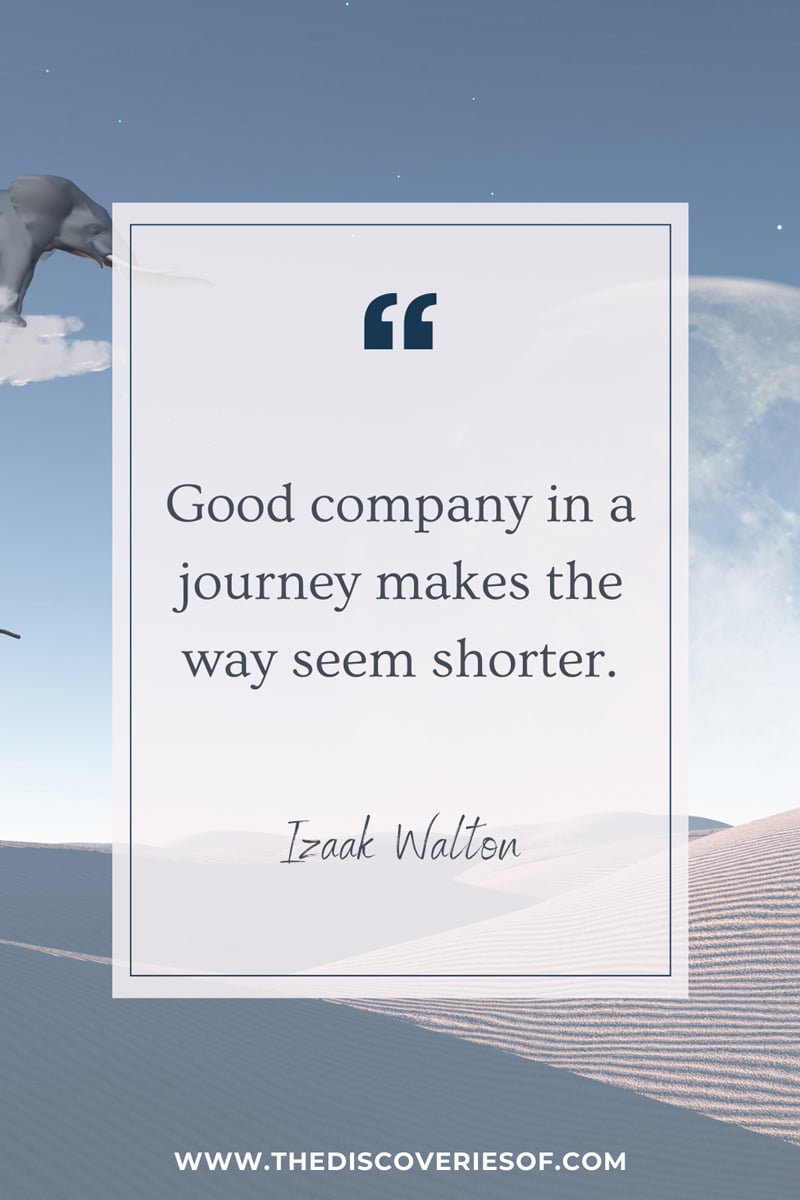 You won't feel the miles and hours when embarking on thrilling journeys with a loved one.
"We have nothing to lose and a world to see." – Rainie Navarro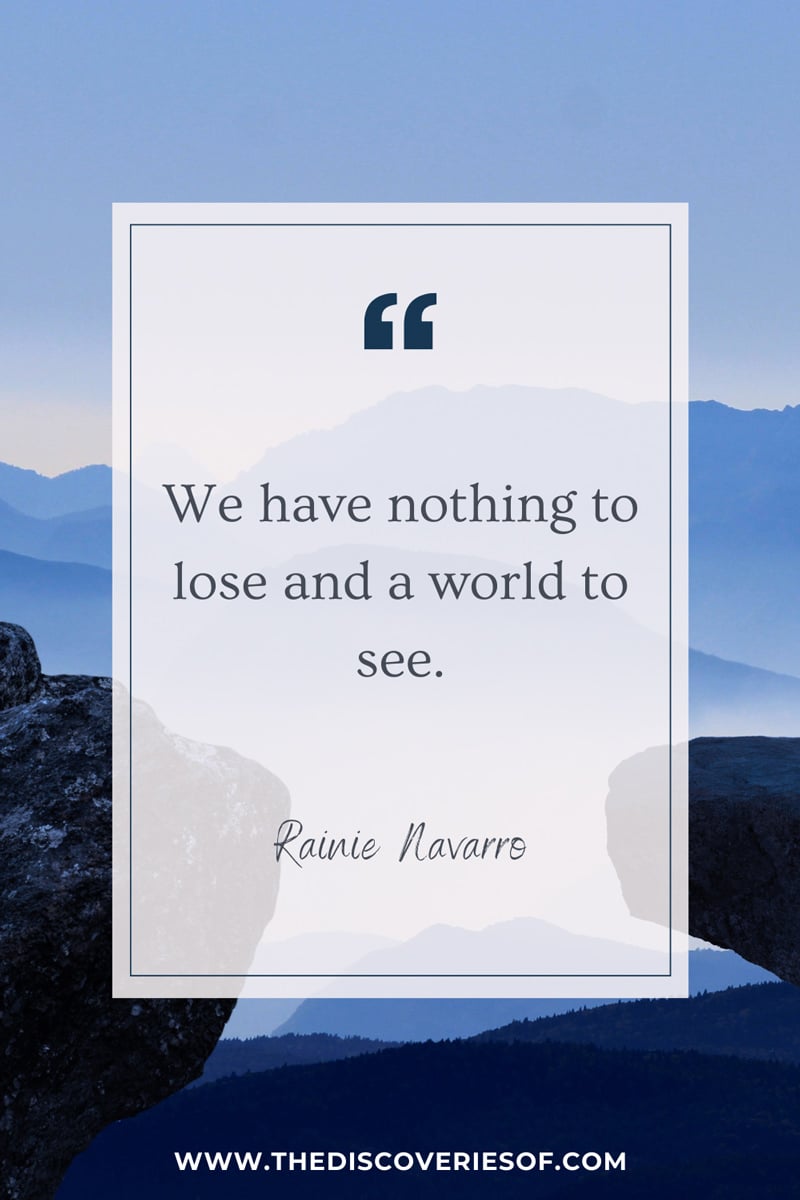 In romantic partnerships, you can't lose as long as you keep finding new places to make memories in together.
Short Travel Quotes With Friends
It takes a little practice to master how to travel alone before you become a pro, making some of the best quotes about travel those celebrating time spent with your favourite crew. These endearing short travel quotes are apt for your group adventures.
"Life is short, and the world is wide." – Simon Raven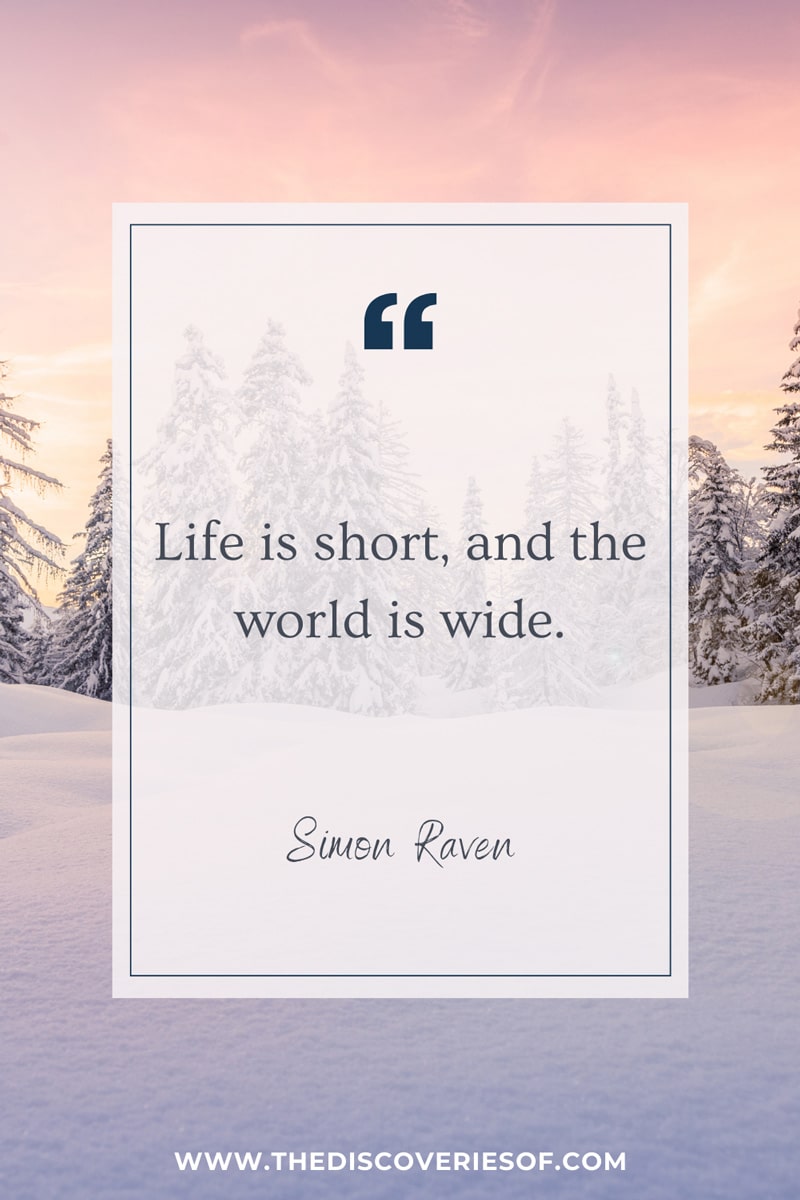 There's a massive planet to behold; share its discovery with special people.
"Life is meant for good friends and great adventures." – Unknown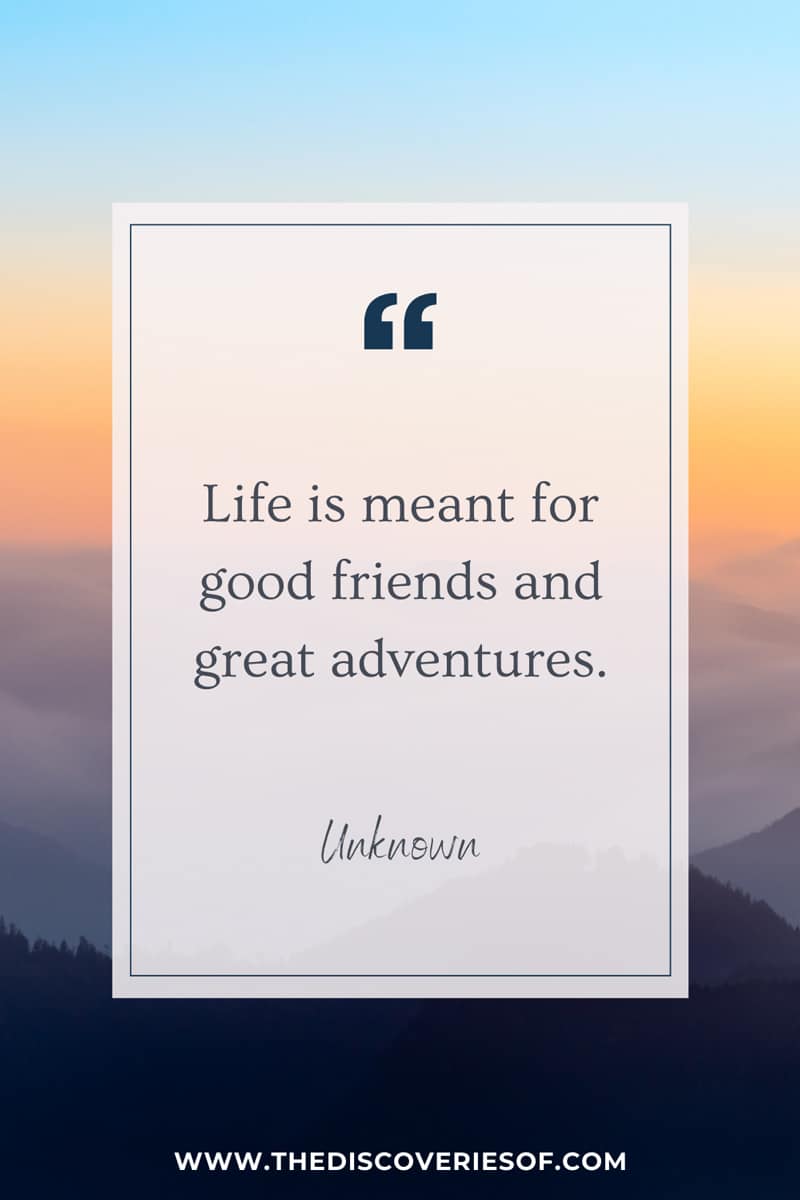 Go encounter phenomenal places with treasured people to truly enjoy the fullness of life.
"Blessed are the curious, for they shall have adventures." – Lovelle Drachman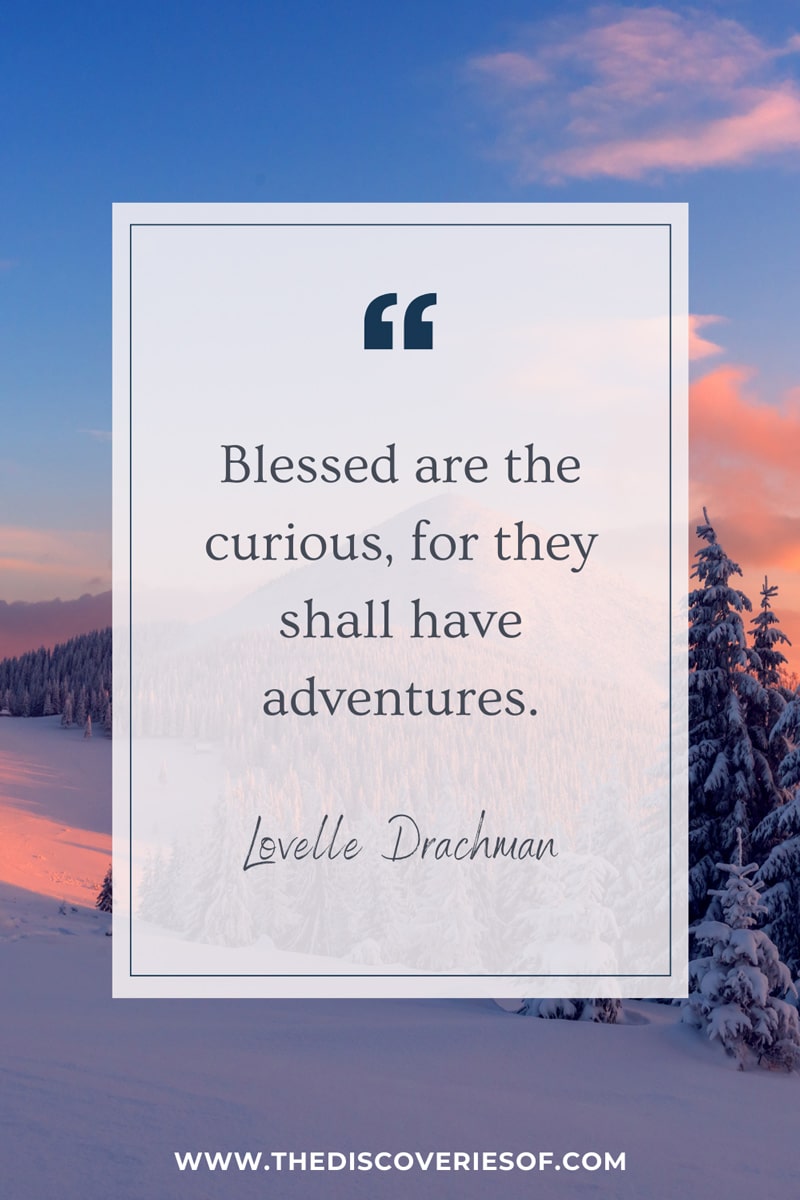 The more curious you and your travel companions are about the world, the more you'll reap in return.
"Fear makes strangers of people who should be friends" – Shirley MacLaine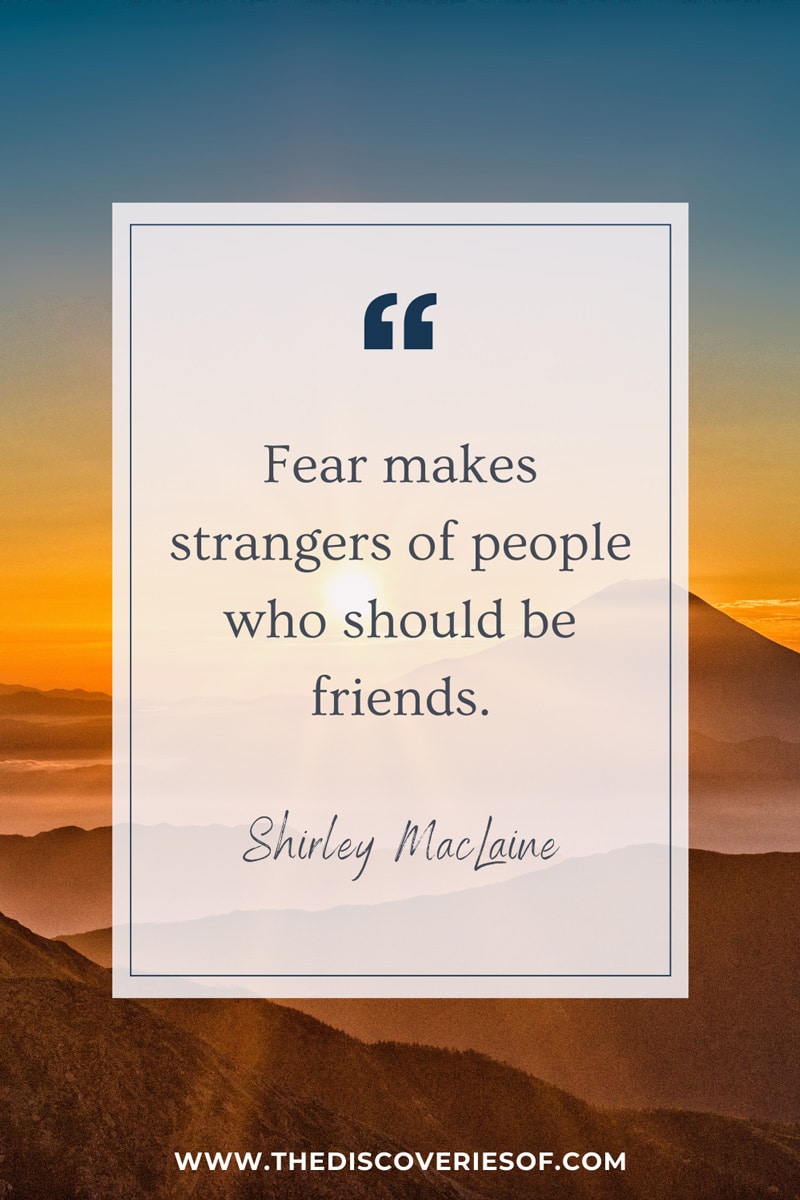 When you travel, you interact with different people and often make new lifelong friends in the most fascinating parts of the world.
Next Read: Going boldly into the world without fear is priceless, but it's wise to cover your bases. Get the 411 on the importance of travel insurance in this article.
"A journey is best measured in friends, rather than miles." – Tim Cahill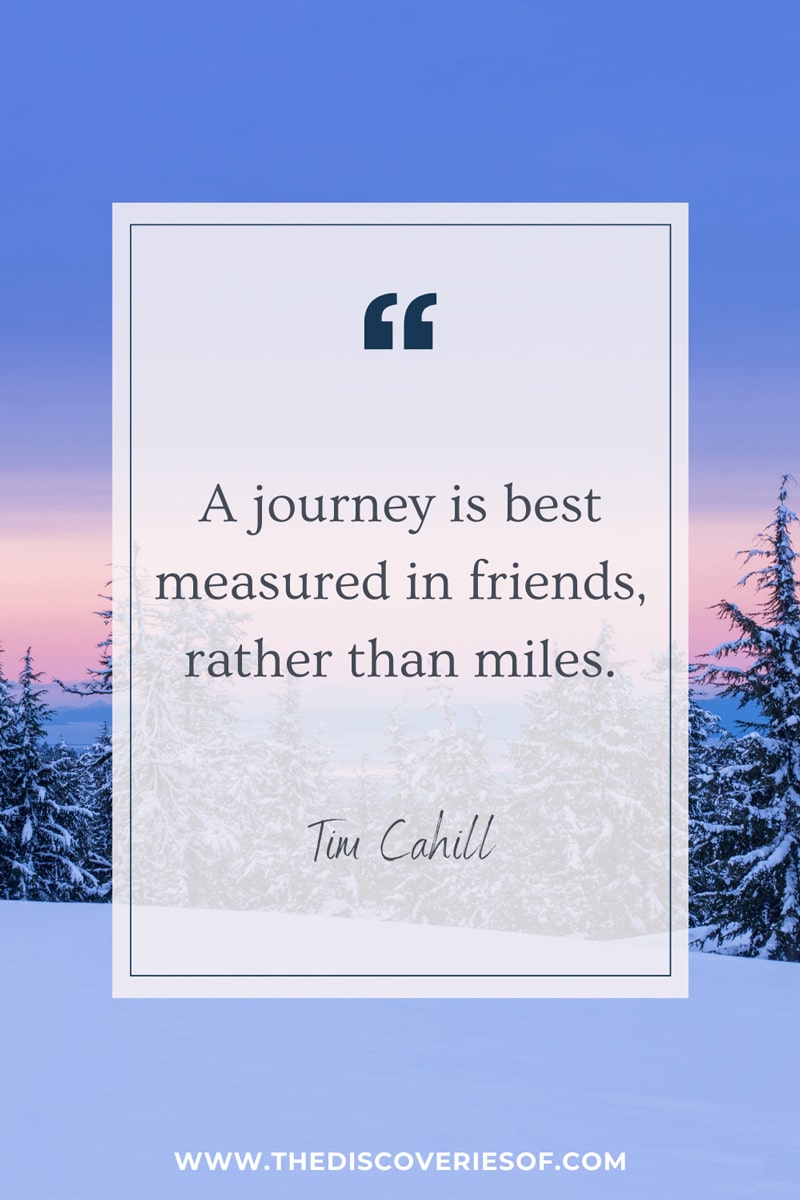 Meeting people and forming genuine connections are central to your biggest travel takeaways.
Short Funny Travel Quotes
I love travel memes and find funny short-trip quotes just as amusing. There will be travel escapades that feature unexpected, unplanned, or hilarious quirks. They're part of the stories you'll share over and over. So why not use clever short quotes to capture the humour?
"Jet lag is for amateurs." – Dick Clark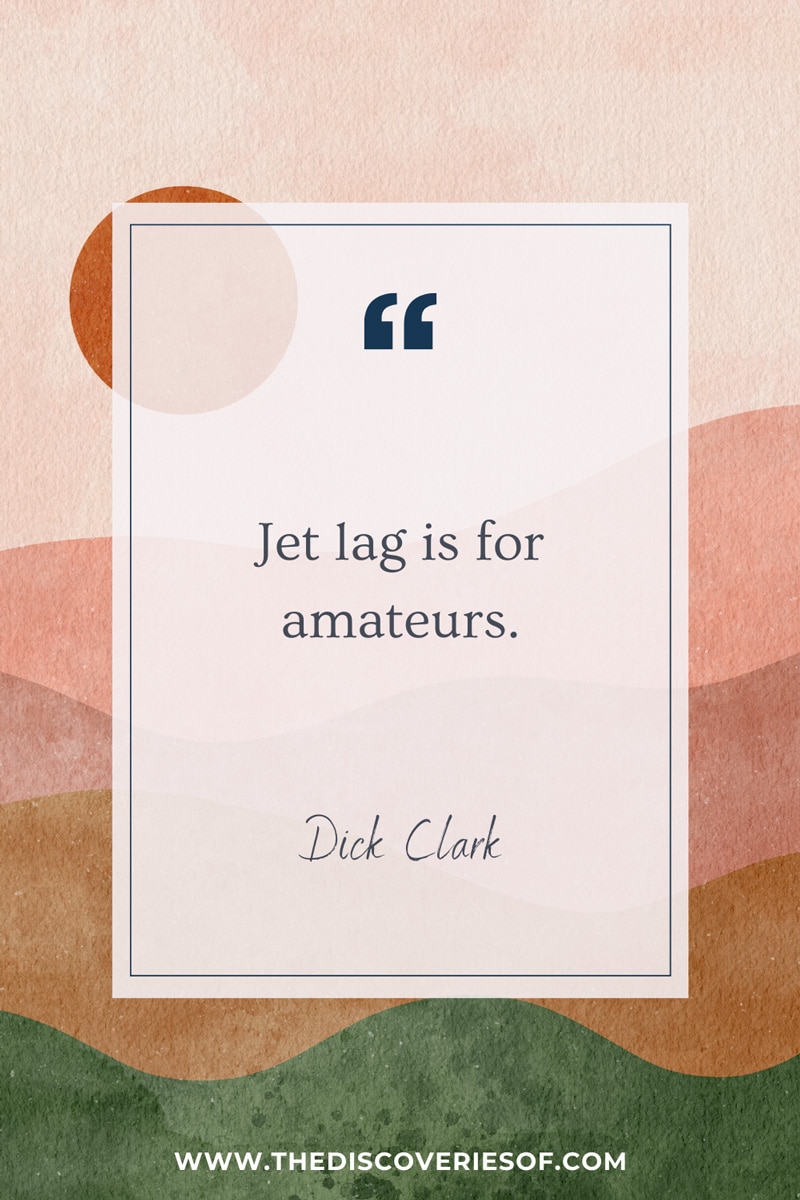 Approach each trip with enduring enthusiasm and energy.
"I love to travel, but hate to arrive." – Albert Einstein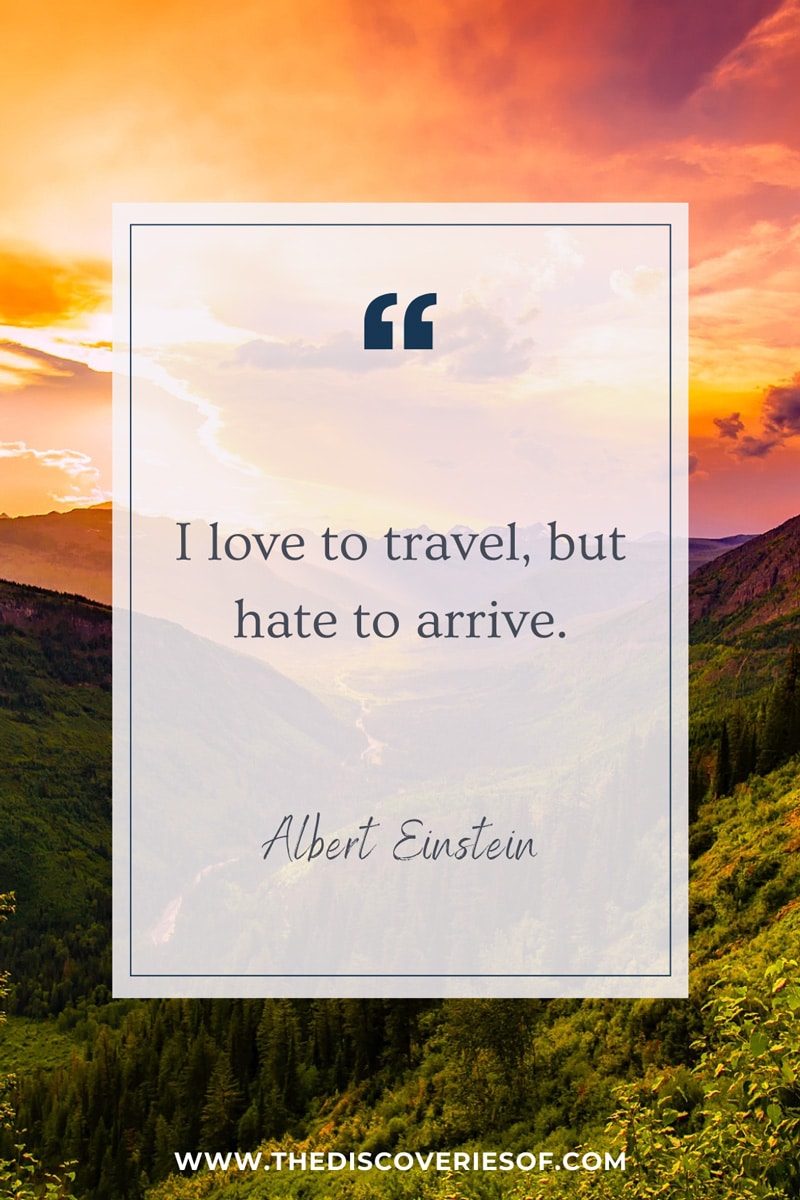 Always try to enjoy every aspect of the full journey, not just the final destination.
"I haven't been everywhere, but it's on my list." – Susan Sontag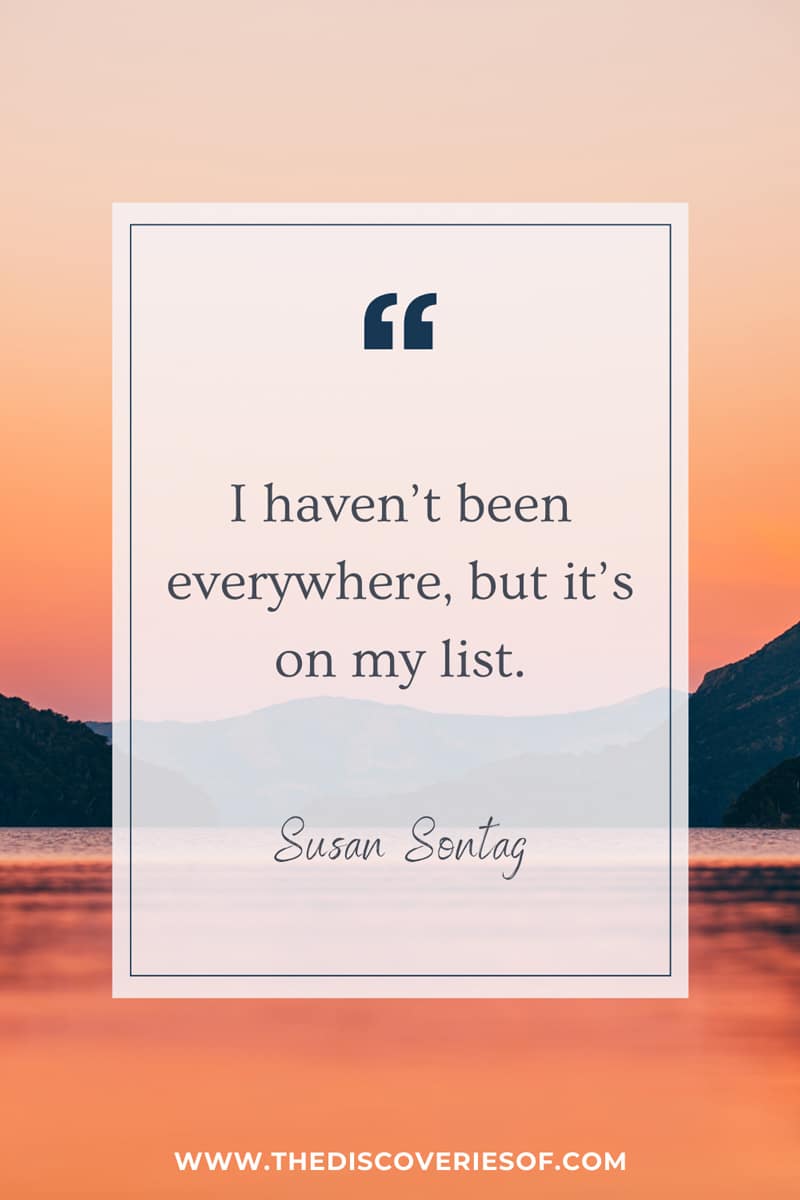 You might not be able to see it all, but you can certainly try.
"A hangover suggests a great night, jet lag suggests a great adventure." – J.D. Andrews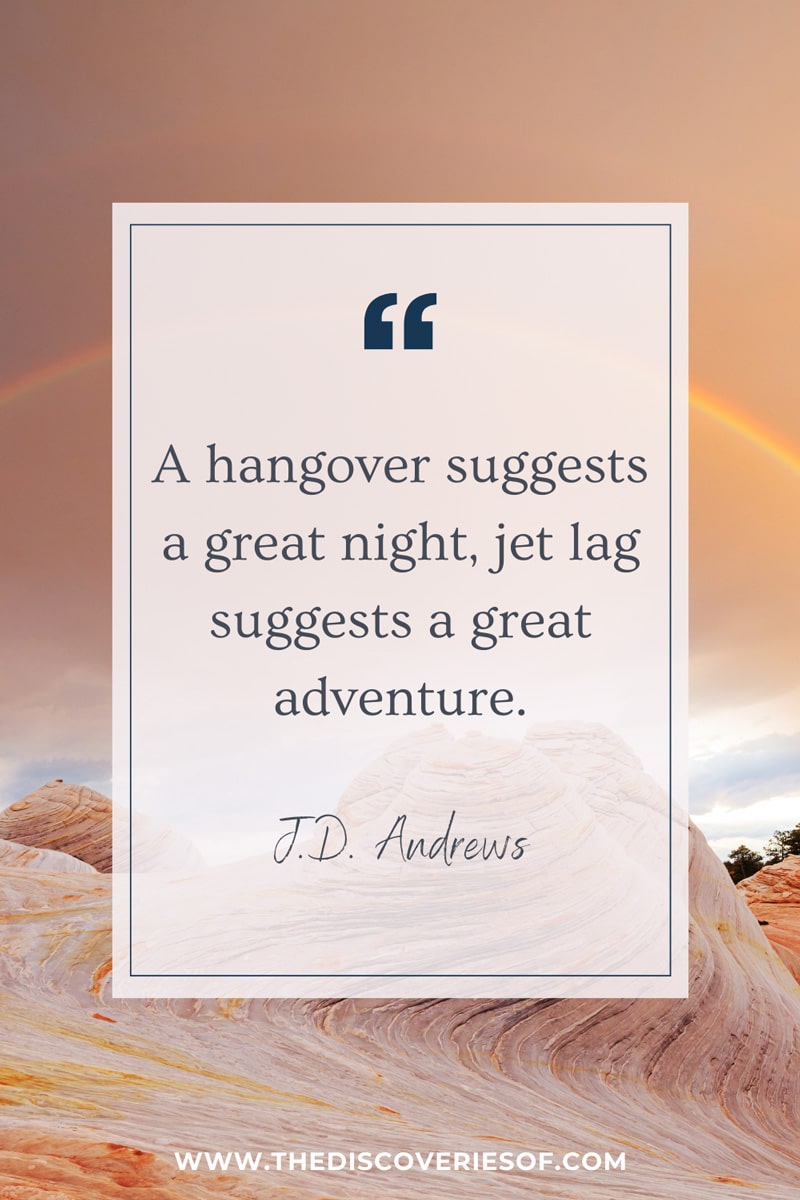 While partying is fun, don't let it hinder the full scope of your travel experiences.
"I'm in love with cities I've never been to and people I've never met." – Melody Truong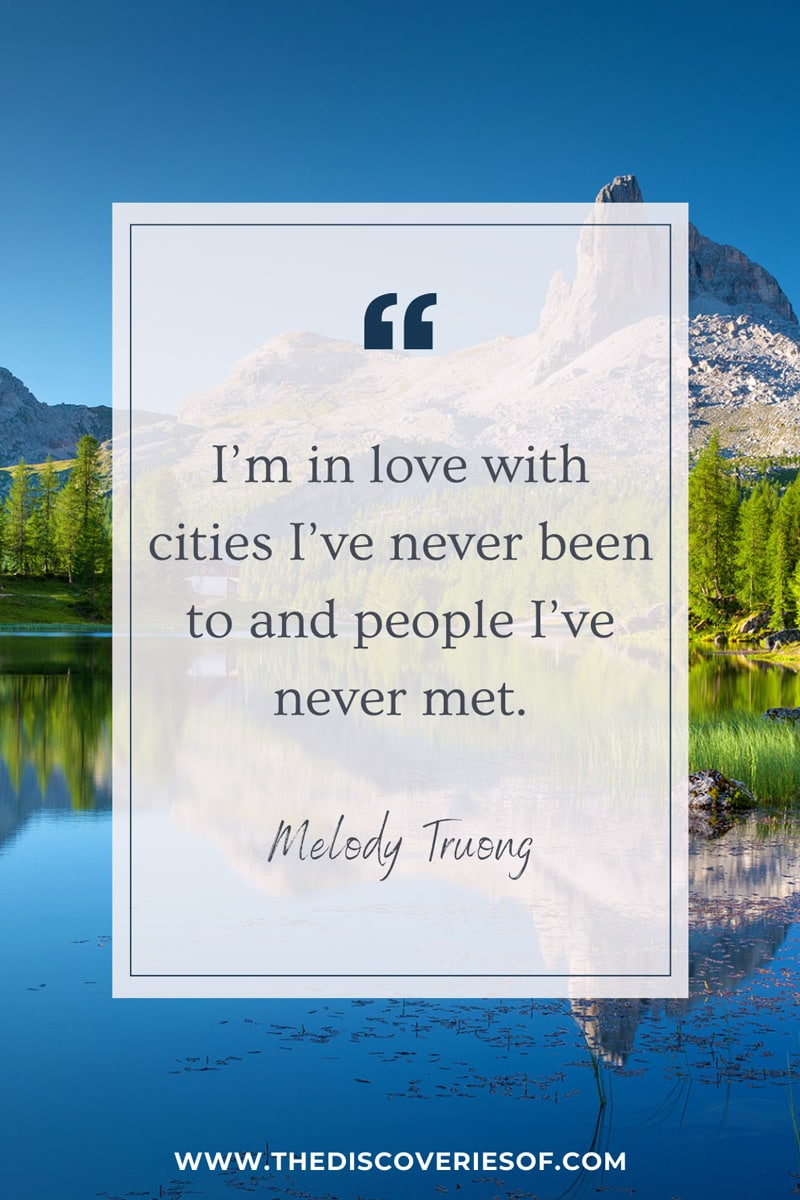 This is one of the most poetic ways to describe what wanderlust means for some people.
"I dislike feeling at home when I am abroad." – George Bernard Shaw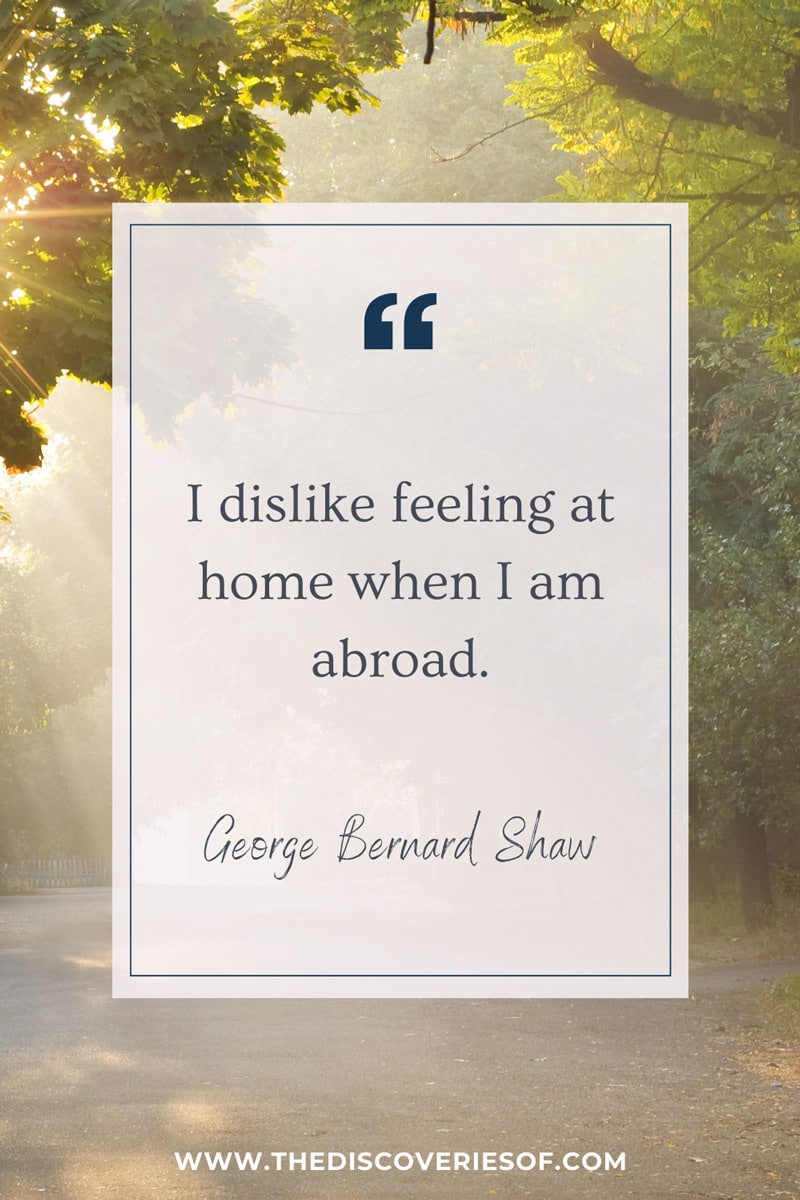 Embrace trips that are nothing like what you're used to at home; put the comfort zone on the back burner.
"A good traveller has no fixed plans and is not intent on arriving." – Lao Tzu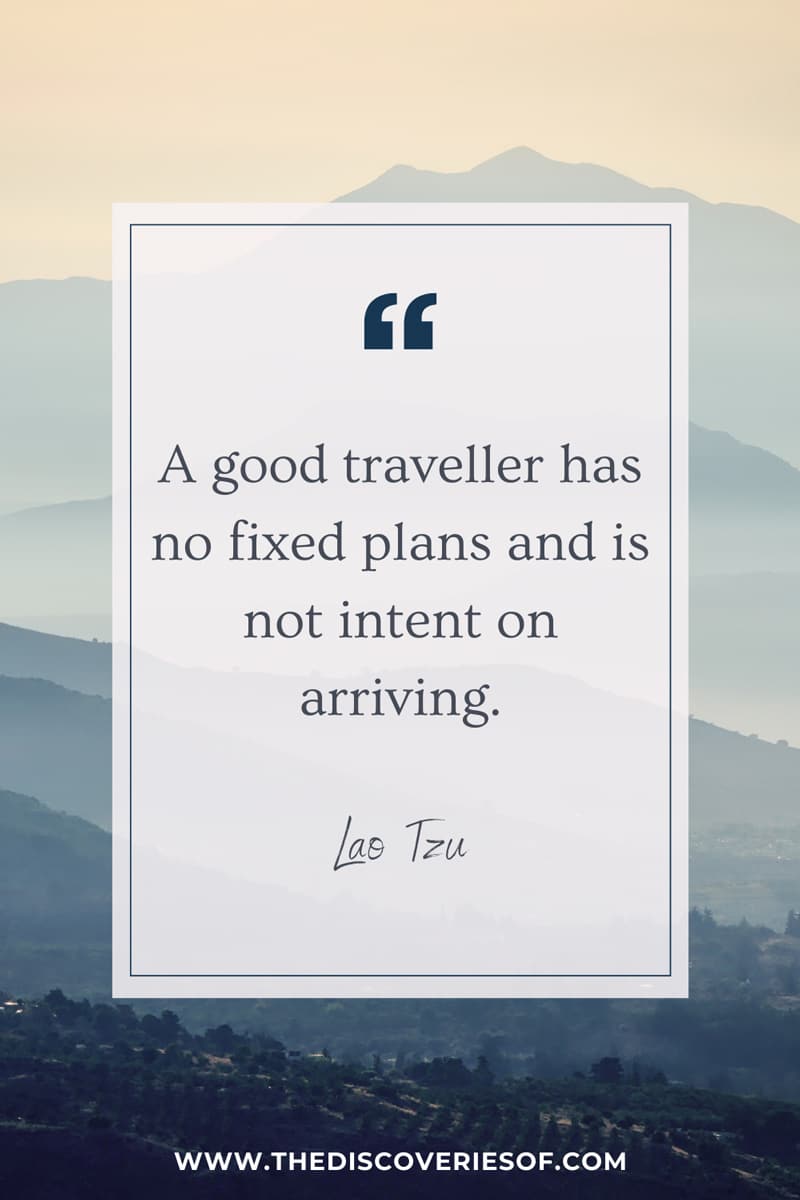 Let spontaneity drive all the elements of the voyage from start to finish.
Short Travelling Quotes | The Final Say
There it is, some of the best, unique, funny, inspirational, and Insta-worthy short quotes about travelling the world. With this fun list of what to say to inspire an unforgettable vacay, it's time to let your passport do all the talking.
Whether your next dream destination is an island escape, a trip to a flashy city, or a desert retreat, you've got meaningful short quips to capture all your memorable moments.
If your upcoming journey involves exciting, action-packed activities, here are winning adventure quotes to match your one-of-a-kind holiday exploits.
Explore More Travel Quotes