The Elqui Valley is a small but beautiful region in Northern Chile. Learn all about this magical oasis at the southern tip of the Atacama Desert.
Nicknames like "mystical," "enchanting," and even "supernatural" get tossed around when describing the seemingly out-of-place vineyards, farms, and bright stars surrounding the world's driest desert. It's not hyperbole.
I didn't really know what to expect the first time I started researching Chile's Elqui Valley – but within five minutes, I was already checking my travel calendar for when to book a flight and I finally made it on my most recent visit to the Atacama Desert.
It might be the rich history of Pisco production (that delicious brandy made from local red and white wine grapes). Perhaps it's the whispers of UFOs or that astronomers are flocking here in record numbers to catch a glimpse of the 300+ clear nights a year.
Whatever your reason for visiting captivating villages and cities like La Serena, Vicuña, and Paihuano, exploring in and around the Elqui Valley is a must on your trip to Chile.
Top 8 Things to Do in the Elqui Valley
Explore the Town of Vicuña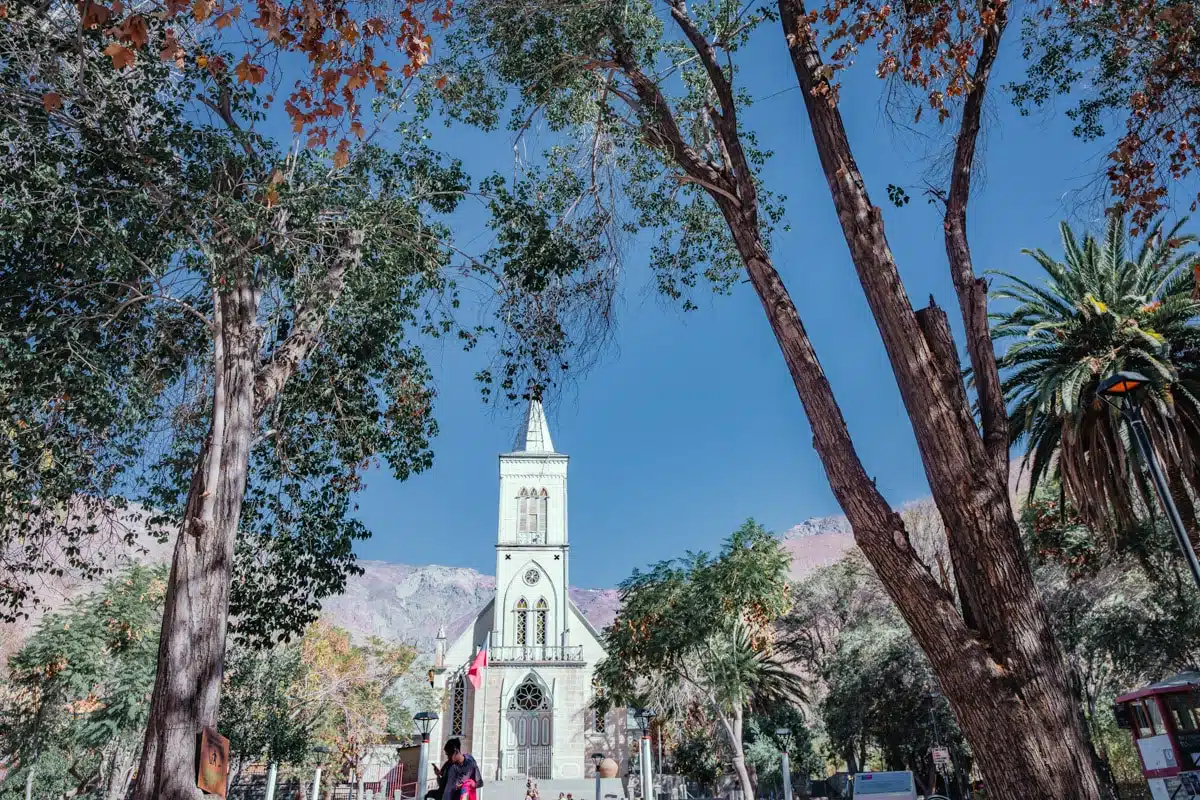 The hometown of Nobel-winning poet Gabriela Mistral, Vicuña, is a lovely town worth visiting for its gorgeous central plaza during the day and stargazing observatories like Solar Elqui Donde Martita at night.
Explore delicious dining options near the town centre, like Cafe Zamora and the two solar-powered restaurants in nearby Villaseca.
Go Stargazing at Centro Astronomico Alfa Aldea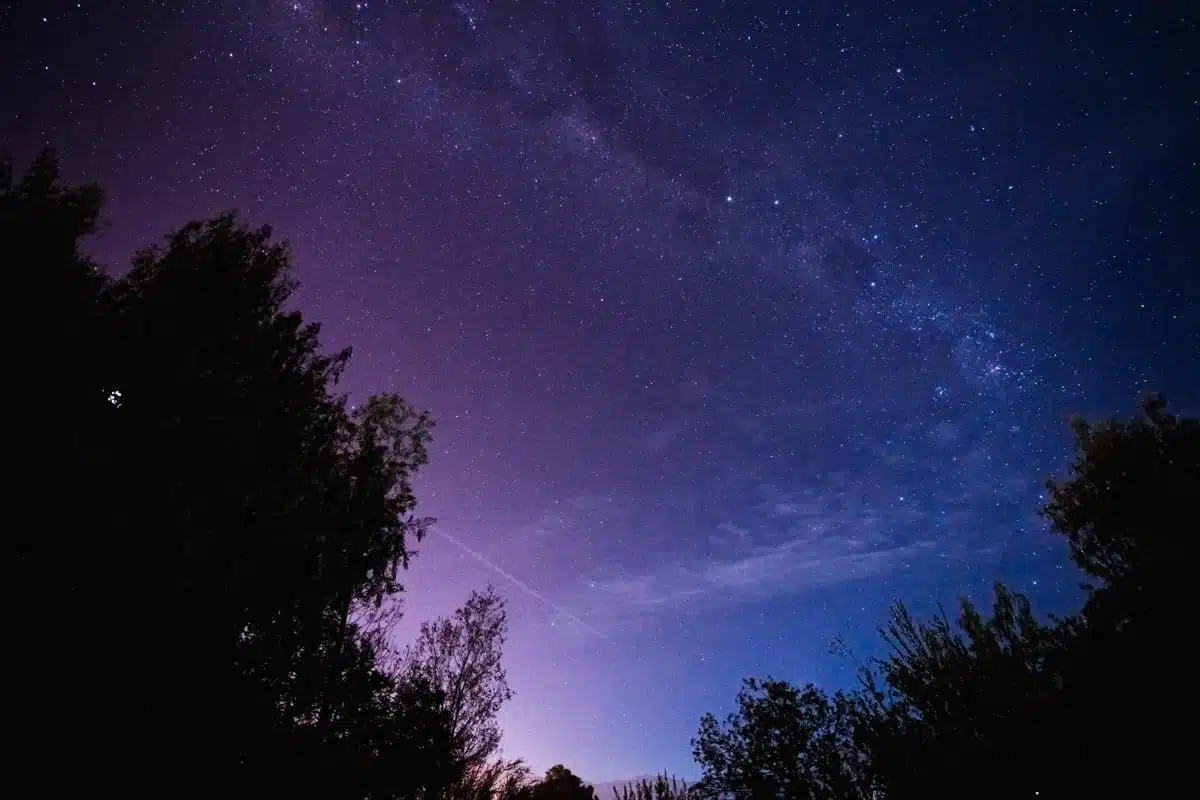 One of my favourite ideas for a trip to the Elqui Valley is to admire the quiet, dark night skies from one of the world-class observatories.
Centro Astronomico Alfa Aldea features incredible guided tours just outside of Vicuña. It's a small group setting with access to telescopes, a 3D video tour of the galaxies, and a glass of wine (yay).

You can also try Observatorio del Pangue, which has professional-quality telescopes and tours available in English, Spanish, and French.
Go Wine Tasting at Alcohuaz Vineyards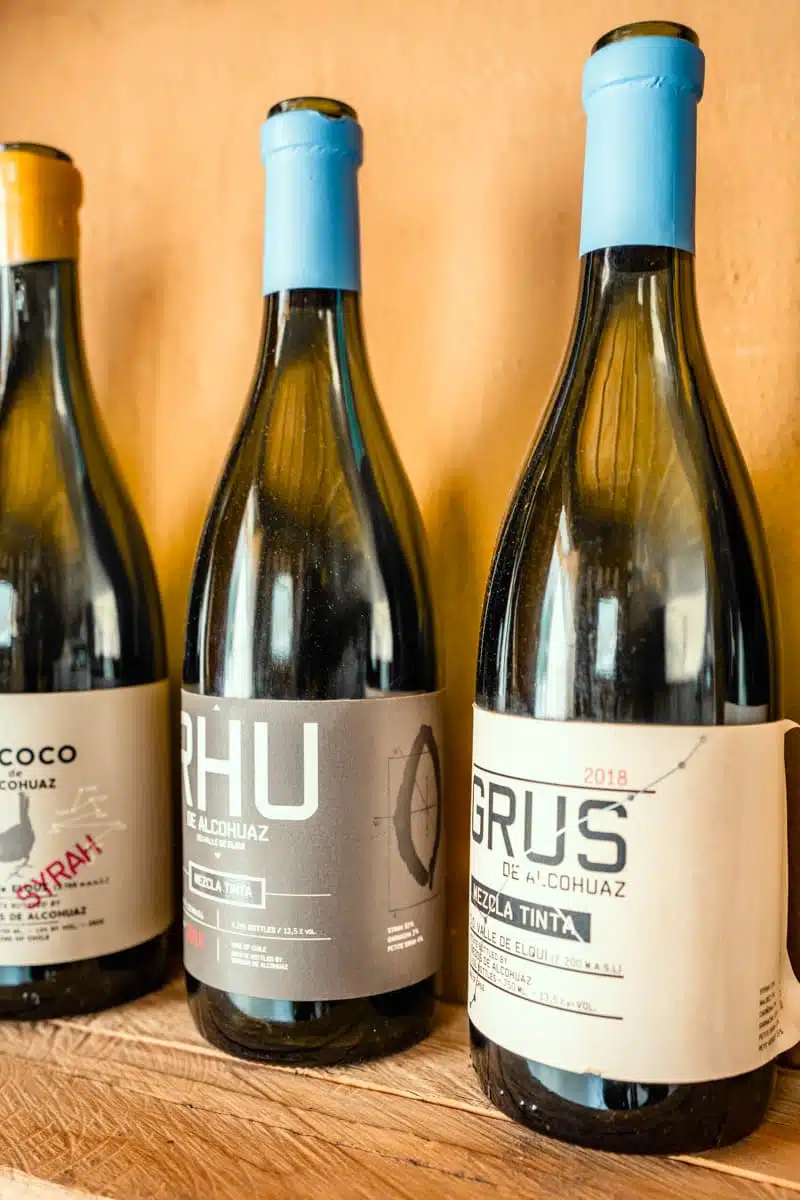 Look at Elqui Valley, Chile, on a map, and you'll see a fair share of wineries. Alcohuaz Vineyards is one of the best.

Visit for an afternoon of tasting incredible Malbec and Grenache in a beautiful setting below the Andes in Pisco Valley. Schedule a tasting here.
Take in the Views of Paihuno from Mirador Cerro Pachón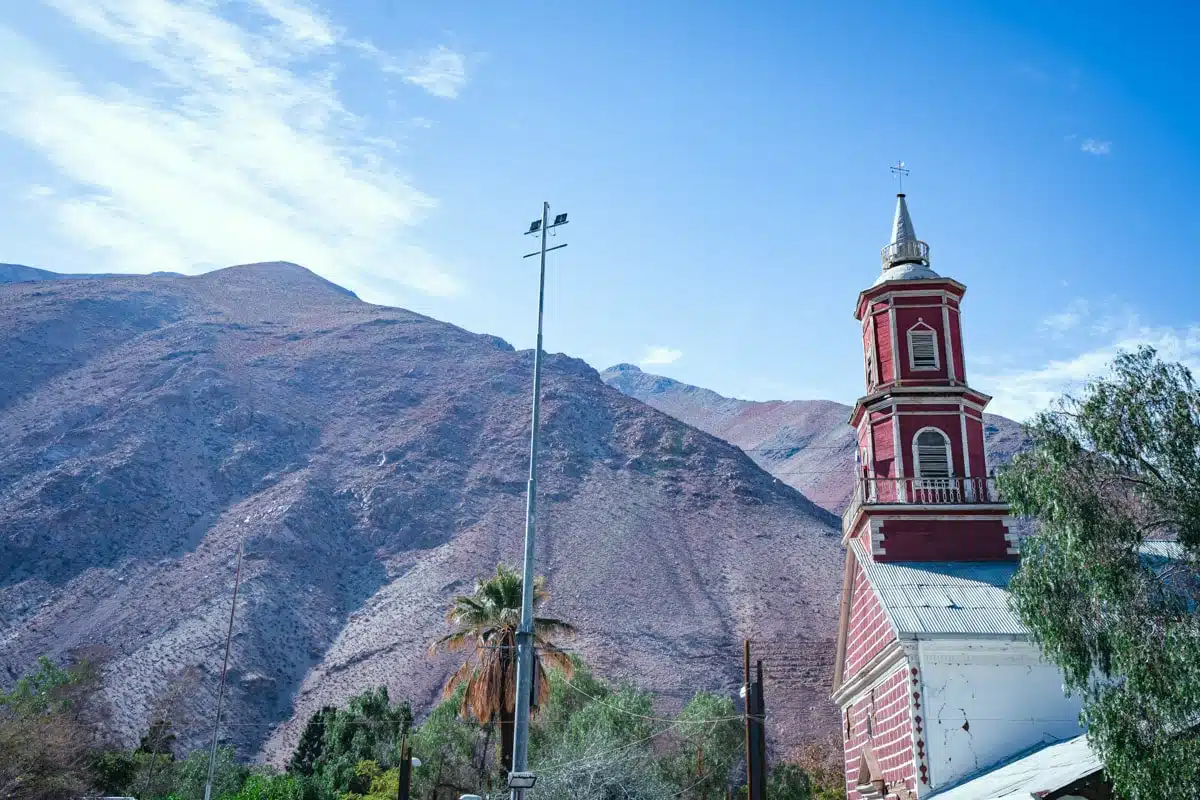 Located in the charming town of Paihuano, you'll experience the most scenic panoramic vistas of the Elqui Valley from Mirador Cerro Pachón. Grab a sweet treat from a vendor during the day, like the mote con huesillos – a delicious drink made of grains and peaches.
Visit the Church of the Immaculate Conception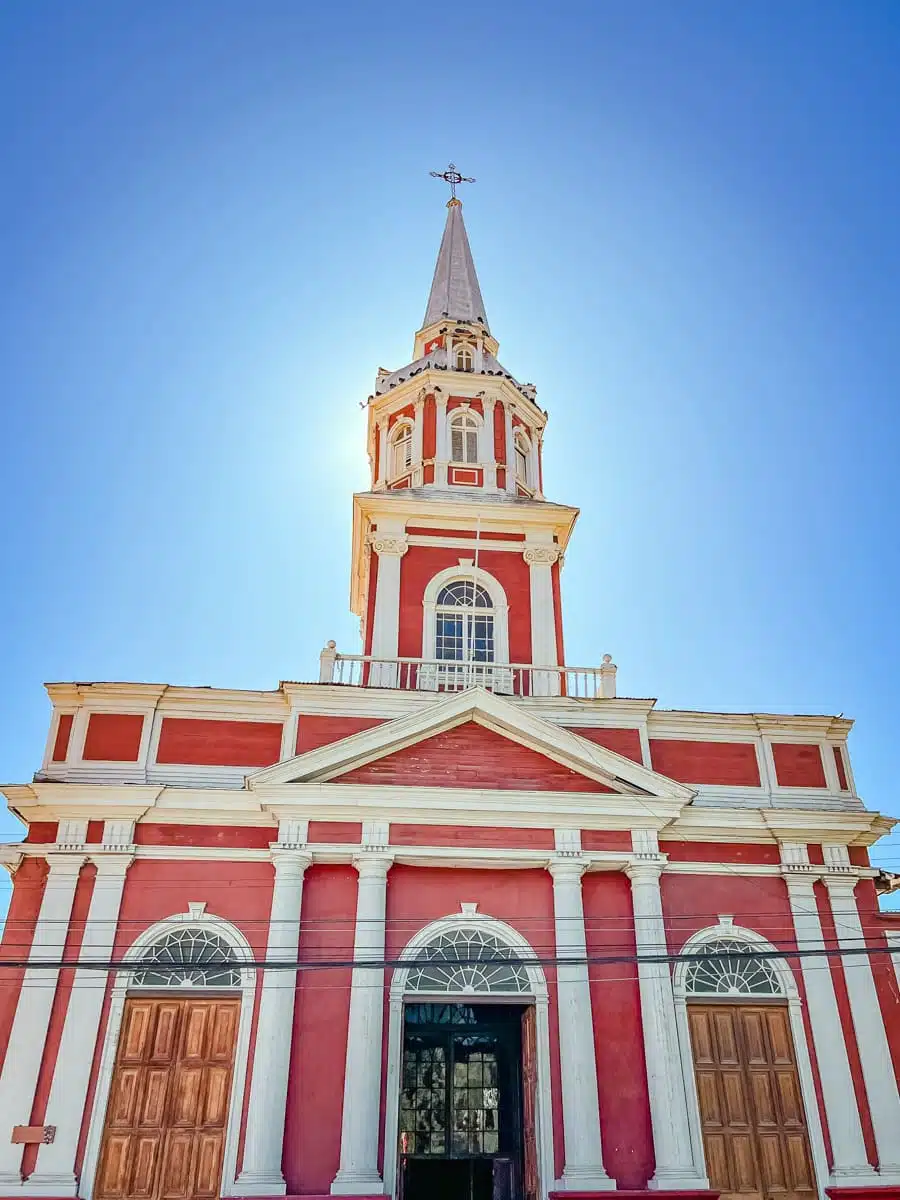 The stunning exterior and tower of the Church of the Immaculate Conception in Vicuña draws you in from the town square with its bright red and white paint contrasting with the (mostly) clear blue skies.
See the Petroglyphs at Centro Magnetico Piedra del Guanaco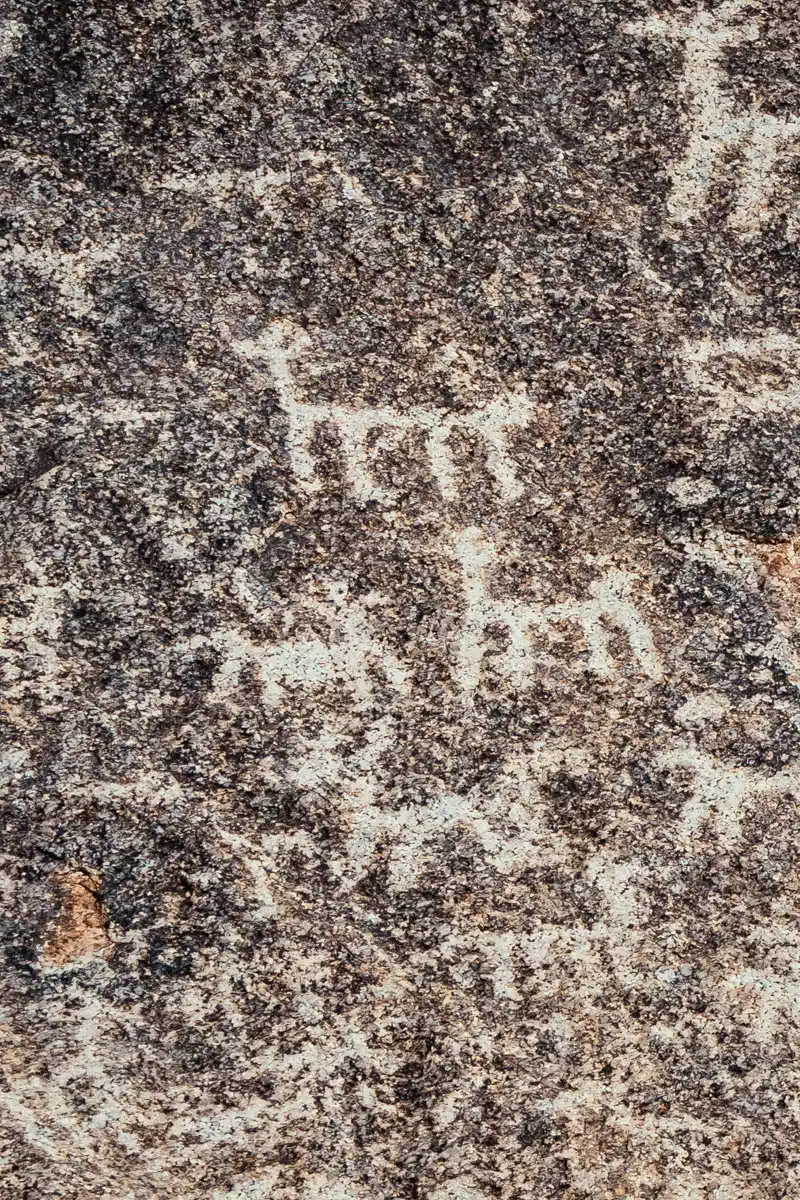 You can see a bit of ancient history when you walk along the Quebrada del Pangue, where Indigenous Chileans left perfectly etched drawings of guanaco in the large rocks along the Route of the Stars. This guided tour is an excellent option.
Take a Day Trip to Humboldt Penguin National Reserve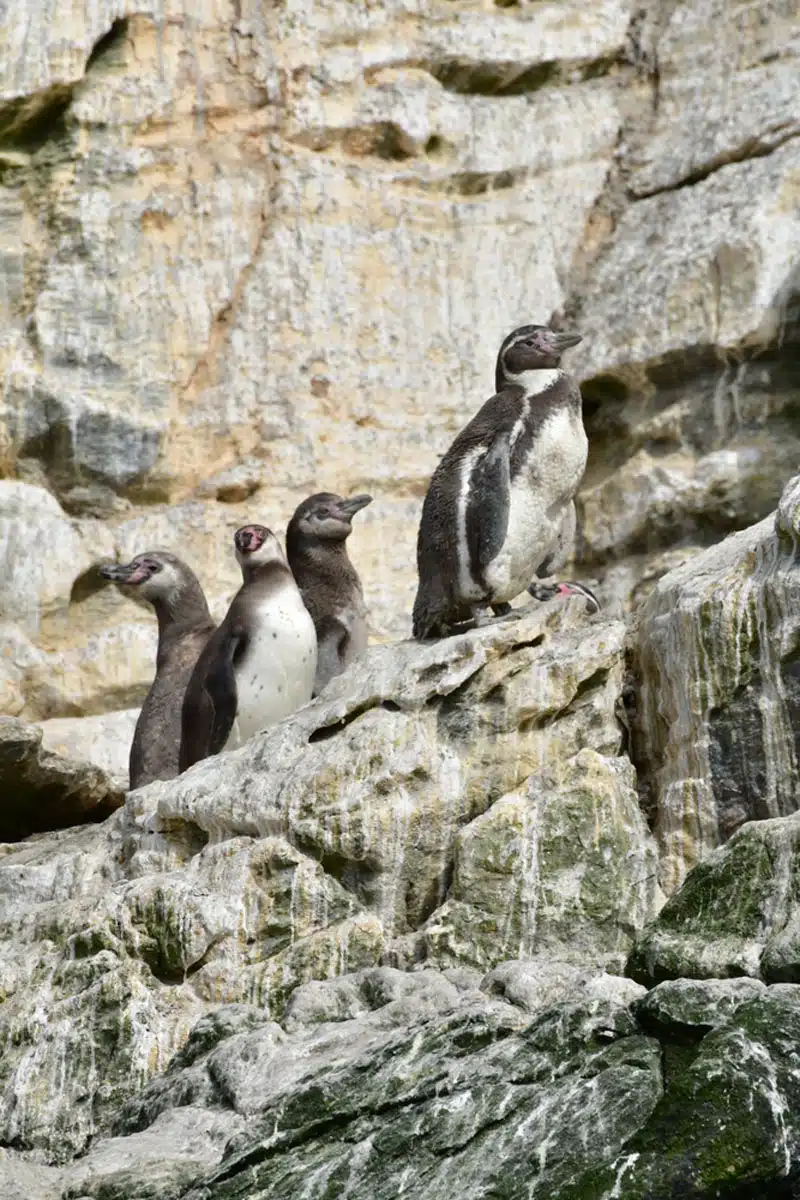 When you're in La Serena, be sure to plan a day trip up to Humboldt Penguin National Reserve to see the adorable village of penguins on Choros Island.
Top Tip
The easiest way to reserve a spot on a boat to the island is a guided tour like this one, where you'll also stop by the fishing port of Punta de Choros.
Gabriela Mistral Museum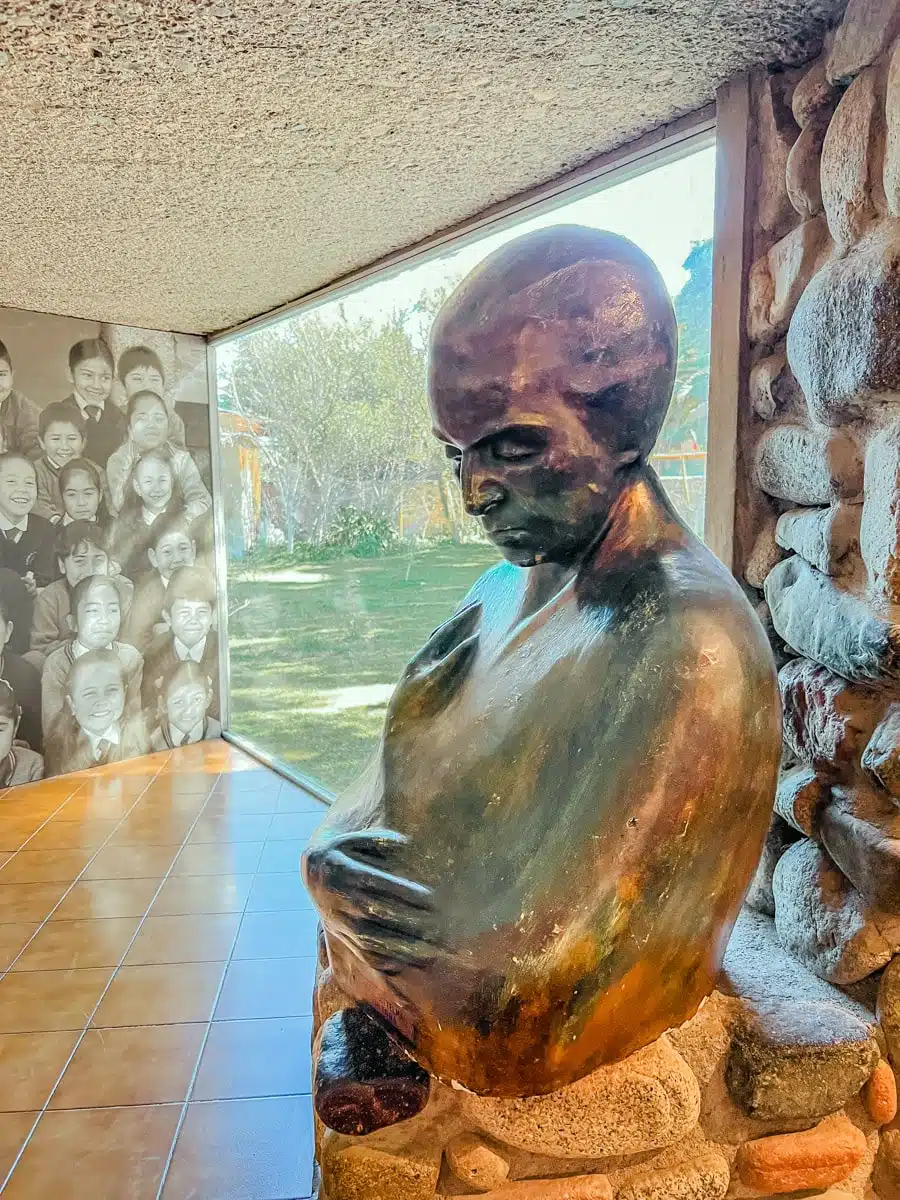 Visit the Gabriela Mistral Museum, where you'll see artwork and photos dedicated to the famous poet, alongside passages from some of her brilliant work and objects from her home.
Elqui Valley Visitor Guide: What to Do During Your Elqui Valley Trip
Hidden Gems – Elqui Valley Off the Beaten Path
Fundo Los Nichos Pisco Distillery Tour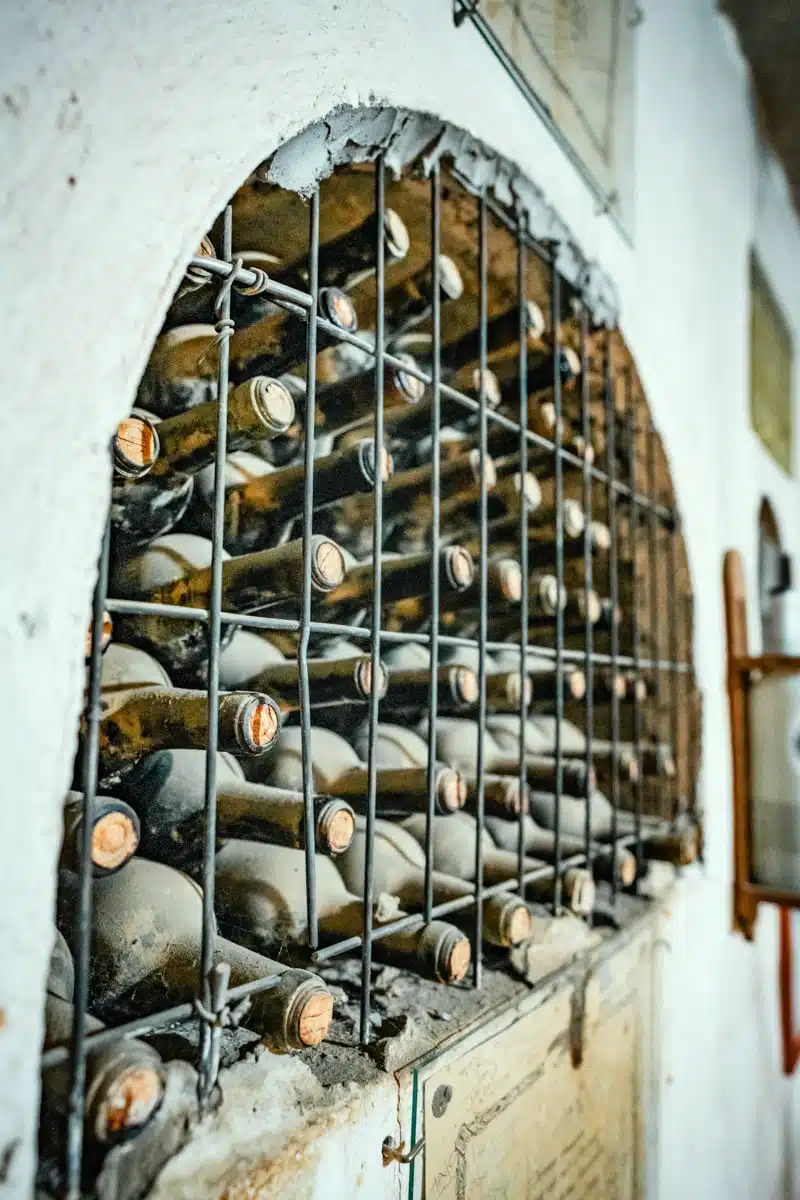 If you only have time for one distillery in Pisco Elqui, be sure to take a tour of Fundo Los Nichos – which makes my favourite Pisco in the area.

Tours run throughout the day from 10:30 am to 5:00 pm and include tastings.
Solar Restaurants in Villaseca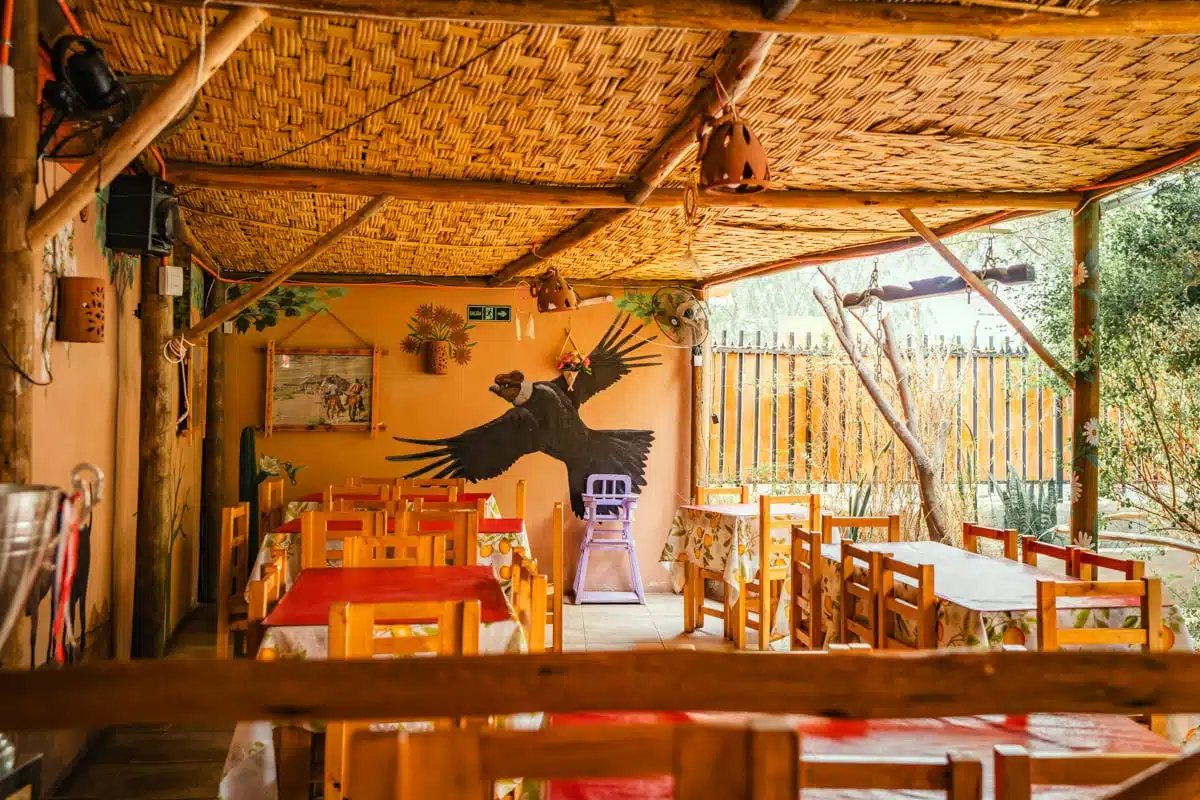 Looking for a fun place to eat? Head to Solar Elqui Donde Martita to experience chefs cooking up tasty dishes like empanadas and stewed chicken (Pollo Arvejado) on solar-powered grills.
Alternatively, you can try Entre Cordillera Restobar Solar – another popular solar-powered restaurant in town. You choose your favourite.
Hike Cerro Grande in La Serena
If you spend a couple of nights in La Serena, adding this moderate 4.4-mile out-and-back trail allows you to see panoramic views of the gateway to the Elqui Valley and the Pacific Ocean.
How to See the Best of the Elqui Valley for Free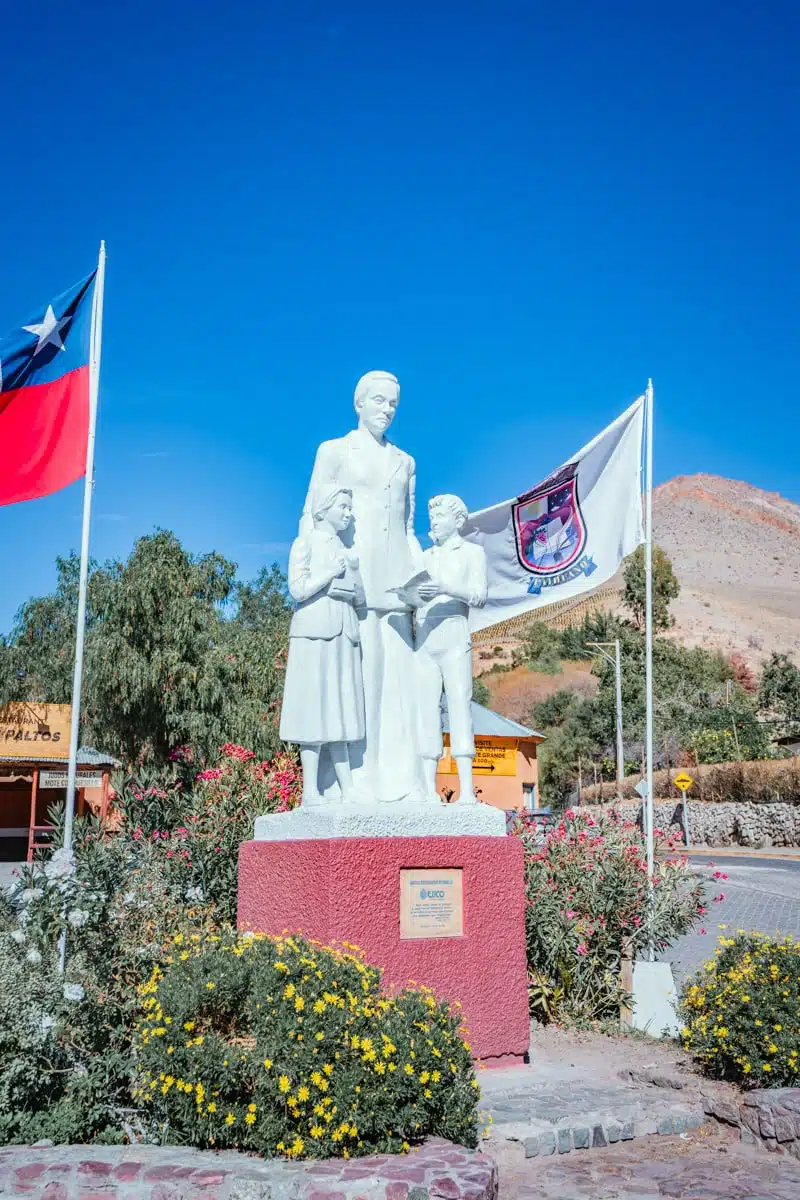 If you're looking for what to do in the Elqui Valley for free, I have good news for you.

You can experience many of the top activities, like stargazing near your hotel and taking a stroll through the valley for free.
Or, let an expert guide walk you through a Pisco tasting at distilleries like Doña Josefa de Elqui free of charge.
Suggested Elqui Valley Trip Itineraries
One Day in Elqui ValleyTour
1 Day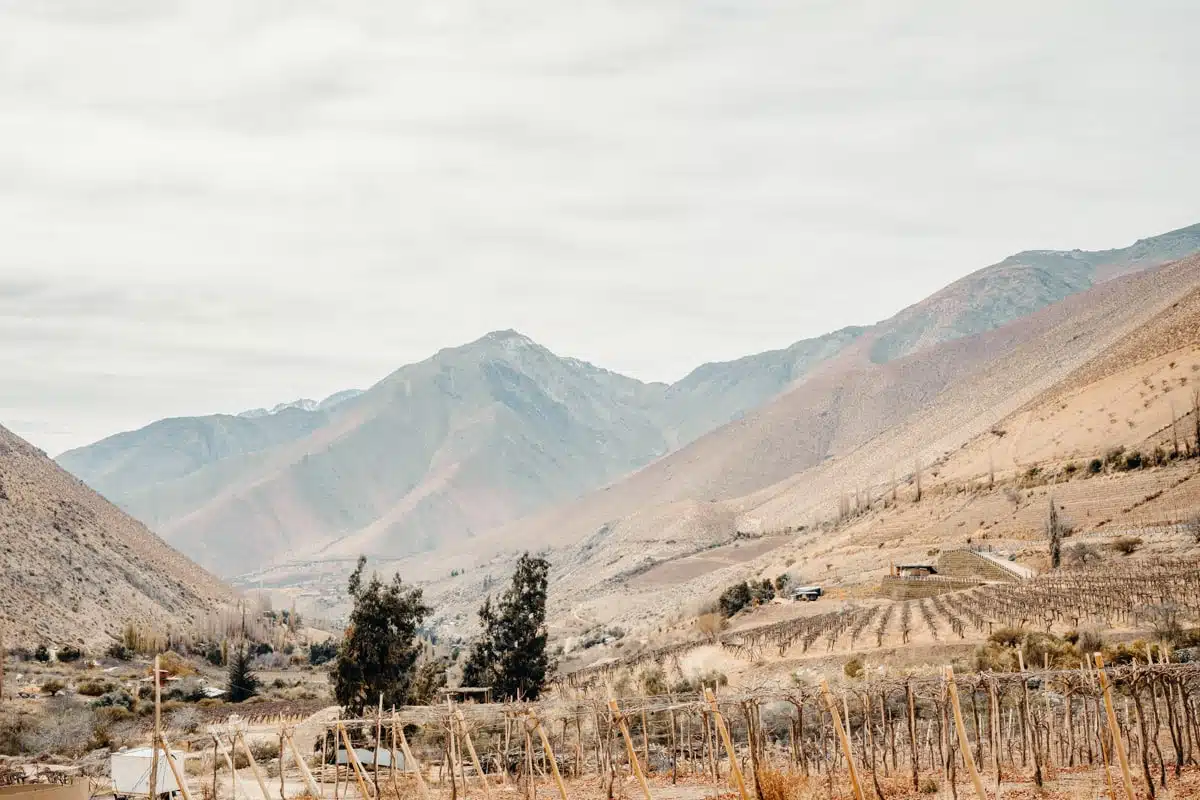 Gabriela Mistral Museum – Plaza de Vicuña – Lunch at Solar Elqui Donde Martita – Pisco Tasting in Pisco Elqui – Dinner at Cafe Zamora – Stargazing at Centro Astronomico Alfa Aldea
Begin and end your day in Vicuña with a stop in Pisco Elqui for a Pisco tasting before dinner.
Two Days in the Elqui Valley
2 Days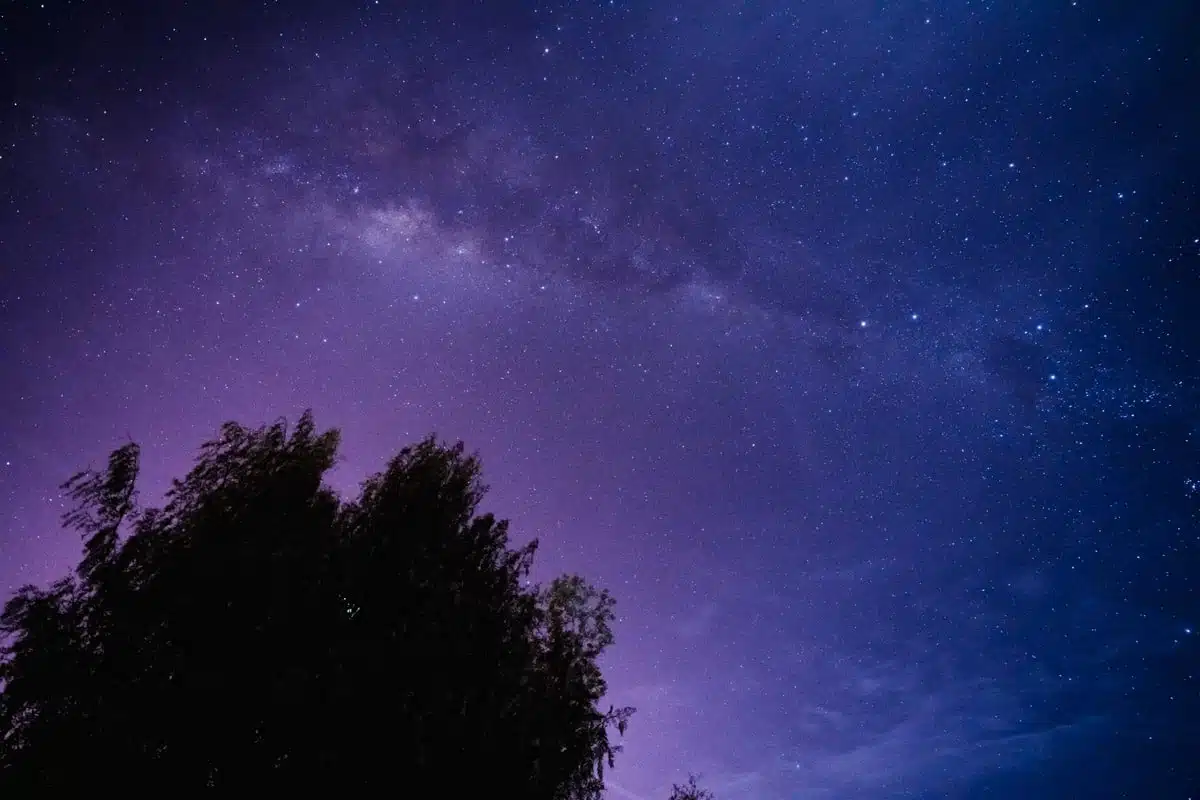 Museums and Lunch in Vicuña – Wine Tasting in Alcohuaz Winery – Stargazing in Pisco Elqui – Hiking the Route of the Stars – Beaches in La Serena
One Week in the Elqui Valley
7 Days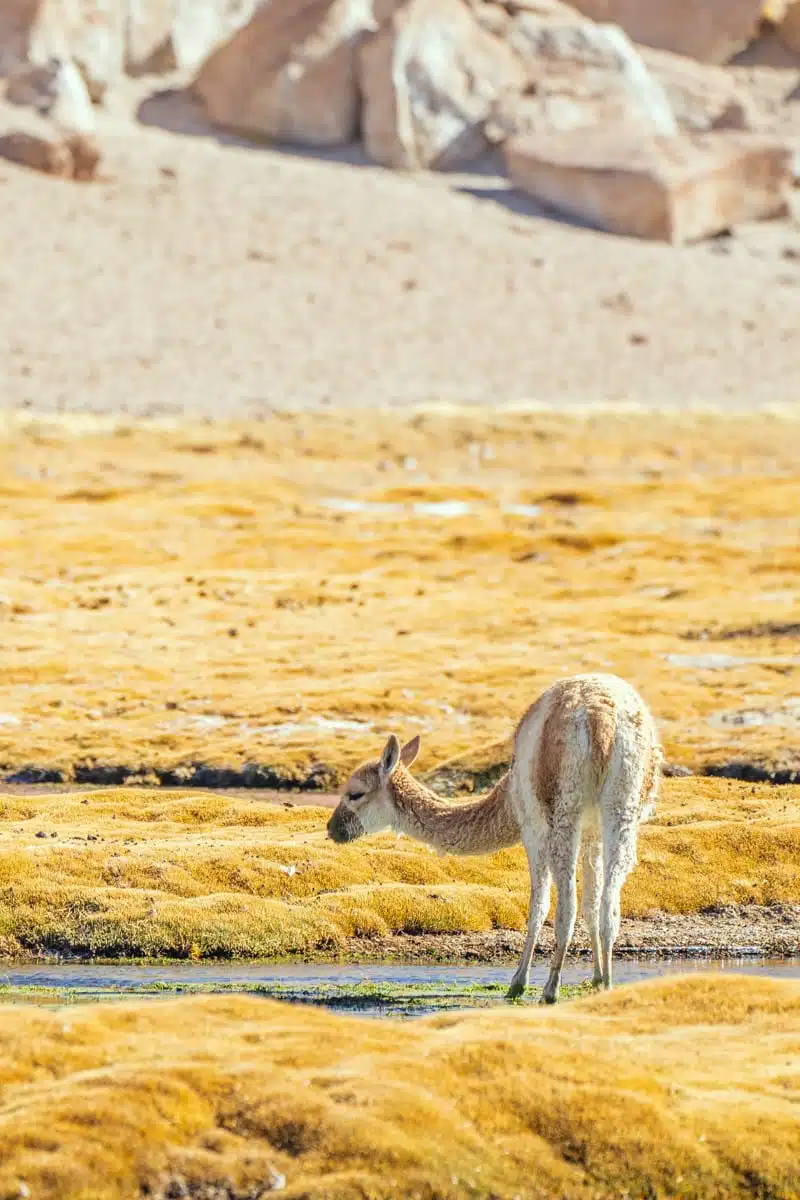 La Serena – ​​Humboldt Penguin National Reserve – 2 Days in Vicuña – Paihuano – Pisco Elqui – La Serena
Must-Try Bars & Restaurants in the Elqui Valley
Cafe Zamora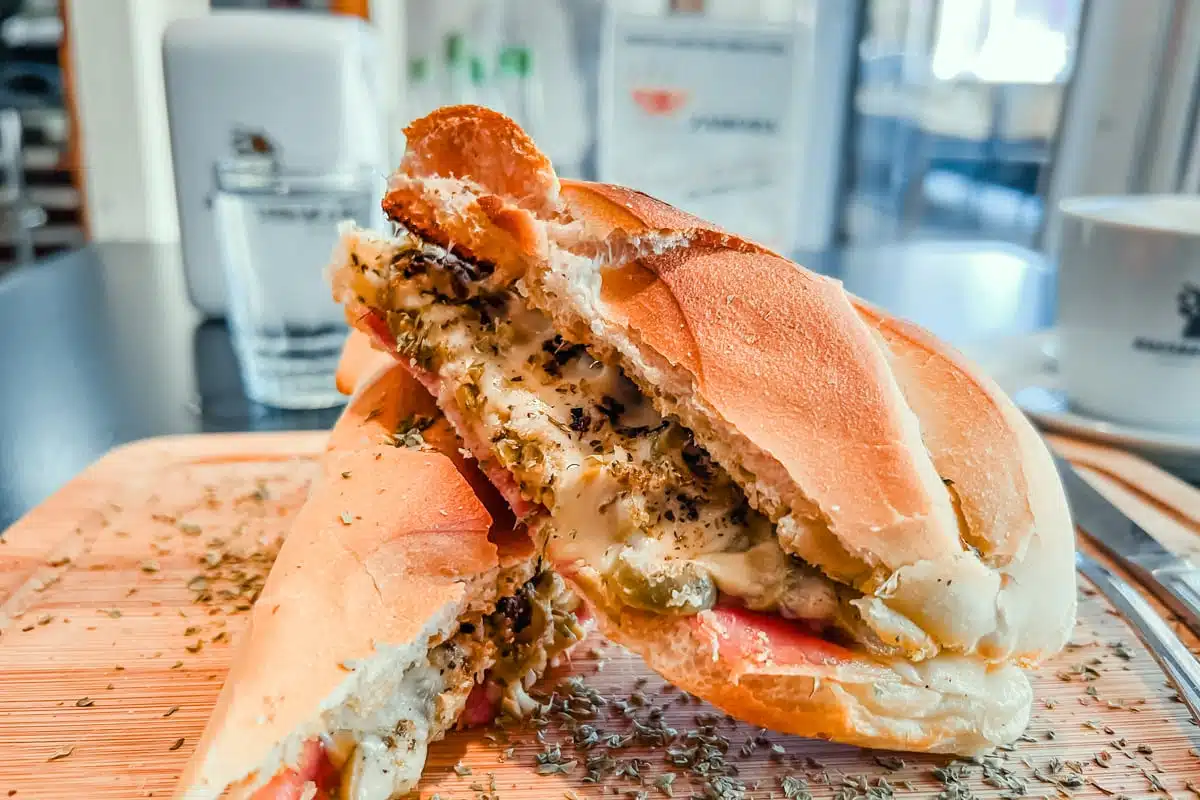 Stop by this cafe in Vicuña for some coffee and a snack on the charming patio nestled against the small storefront on Gabriela Mistral street near the town square. Try any of the rotating selection of baked goods and an above-average cup of coffee for breakfast, or a home-style meal for dinner.
Antawara Bar de Pisco
One of the best (and most centrally located) spots in Vicuña, Antawara Bar de Pisco, is located next to the famous Observatorio Mamalluca.

Expect bright flavours and excellent dishes featuring seafood, steak, and surprise treats like curried squash. The ambiance is just festive enough to order a second or third Pisco Sour.
Valle Adentro
Valle Adentro serves up excellent local cuisine and cocktails in a charming outdoor setting in Paihuano. Be sure to try a pisco sour, and a special of the day, with tortas and ceviche being two sure-thing choices in this popular local restaurant.
Cervecería Guayacán
The Elqui Valley is renowned for wine and Pisco, but craft beer aficionados rejoice – Cervecería Guayacan serves up some excellent pints of beer.

Order a hazy IPA, stout, or pale ale, all expertly brewed at this favourite haunt.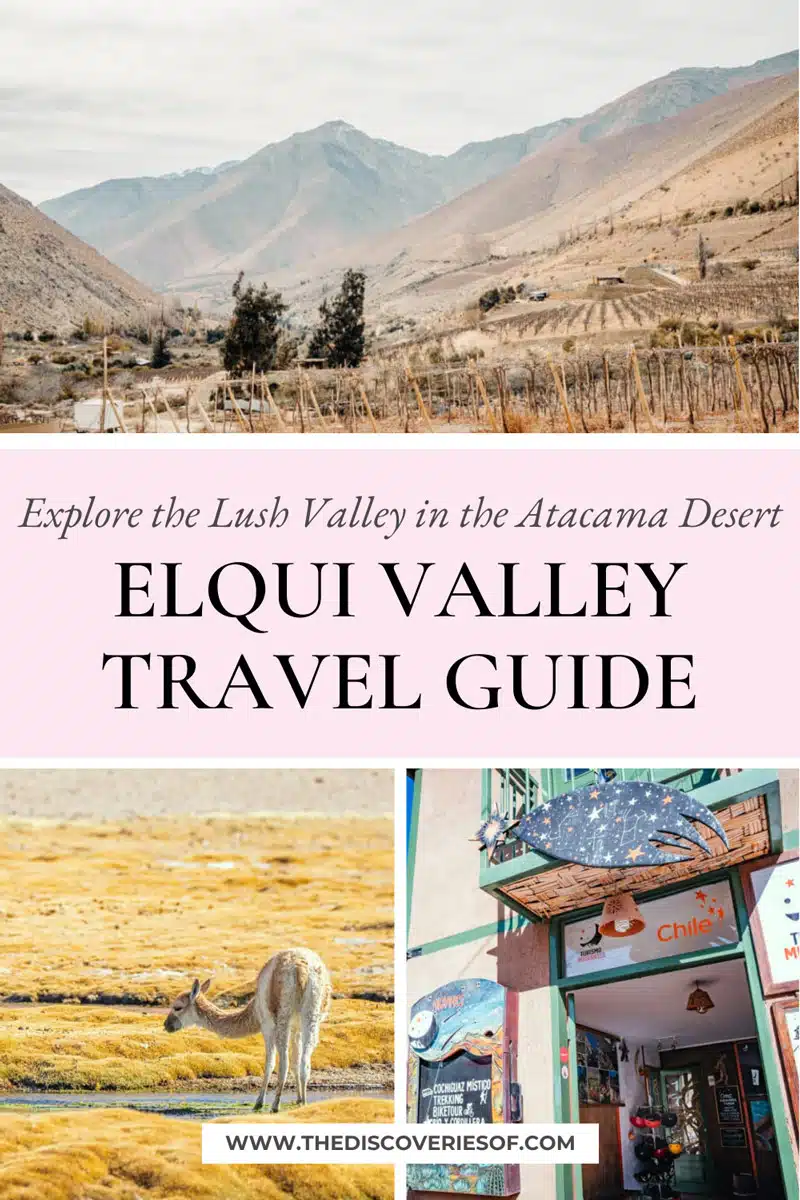 How to Plan a Trip to Valle del Elqui: Top Tips for Your Elqui Valley Trip
Best Time to Visit the Elqui Valley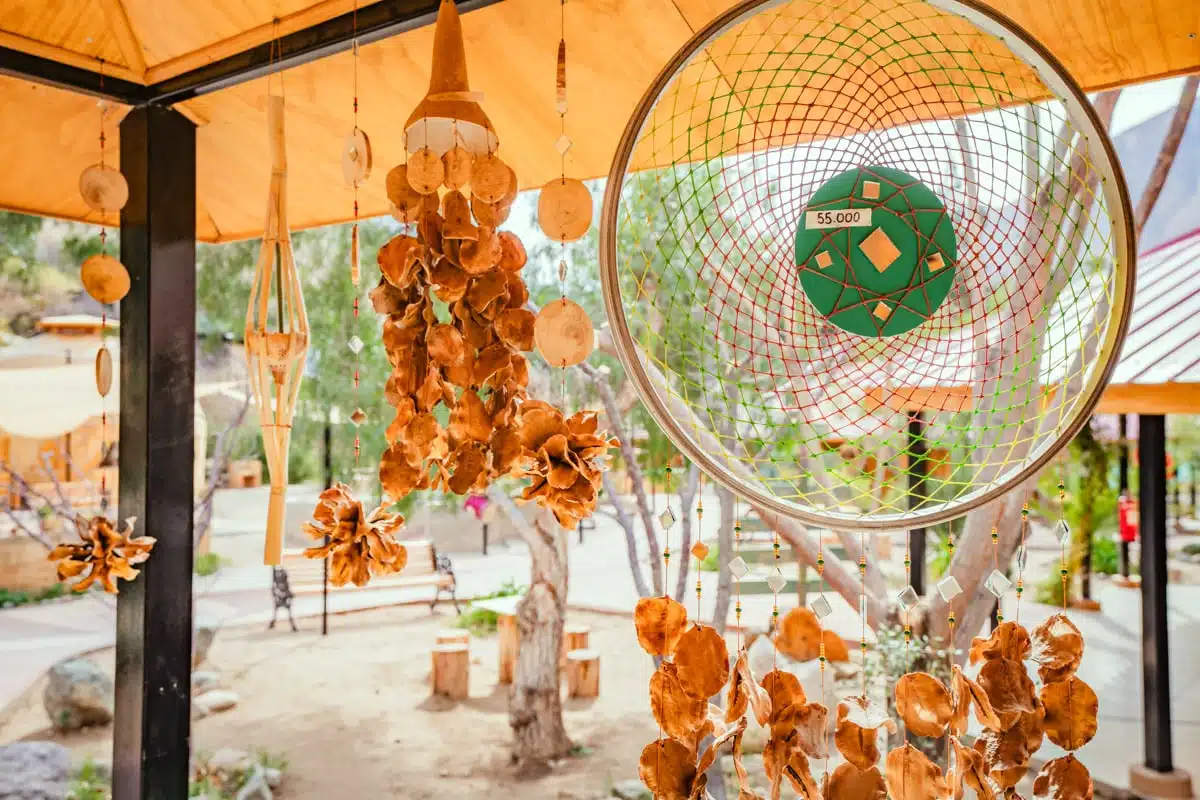 The best time to visit the Elqui Valley is November to March. You'll enjoy great beach weather near La Serena and perfect temperatures for hiking and sightseeing in the interior villages.
Stargazing – June to September often provides clear skies.
Wine Tasting – February to May is a busy time for harvesting the grapes used for Pisco.
Handy Resources for Getting To Elqui Valley
Where to Stay
Paihuano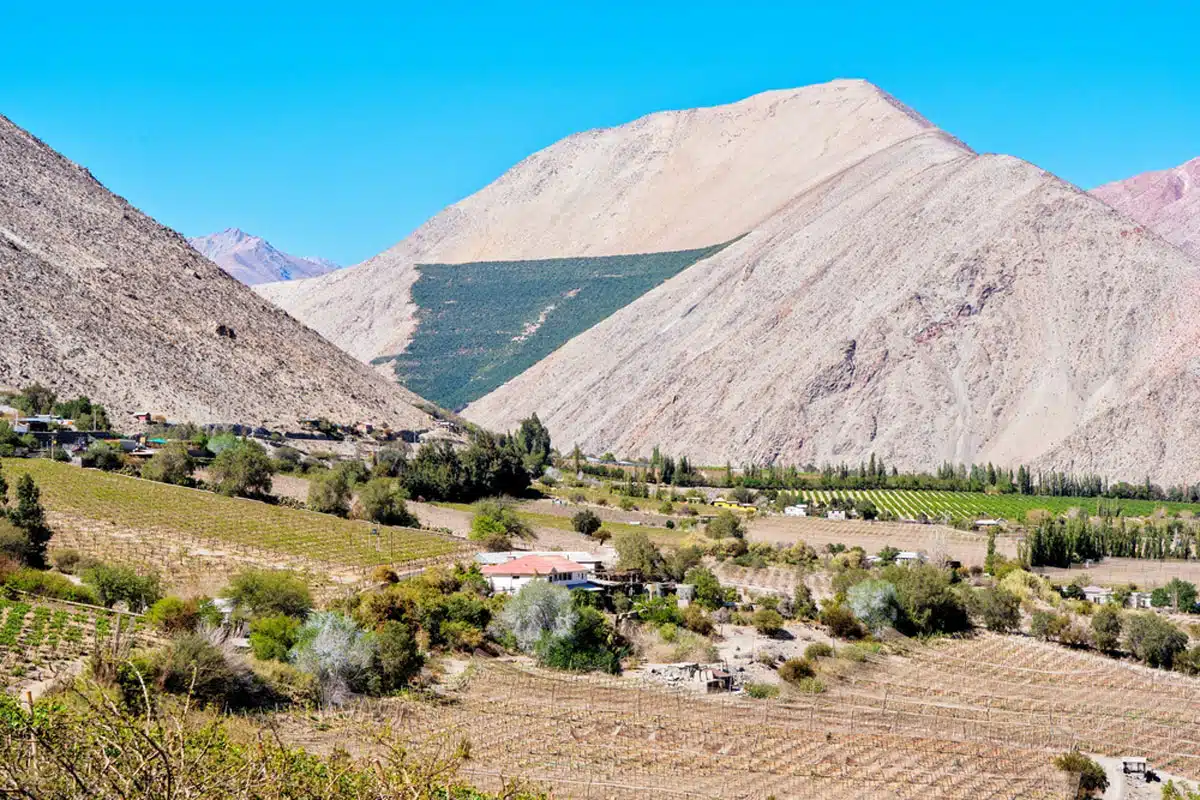 This small village is close to excellent Elqui Valley stargazing spots like Observatorio Solaris and Cielo Sur, hidden restaurant gems like Valle Adentro, and plenty of outdoor adventure.

Stay at the Hotel Boutique Terra Diaguita & Spa for luxury accommodations and close access to a popular Elqui Valley observatory.
Vicuña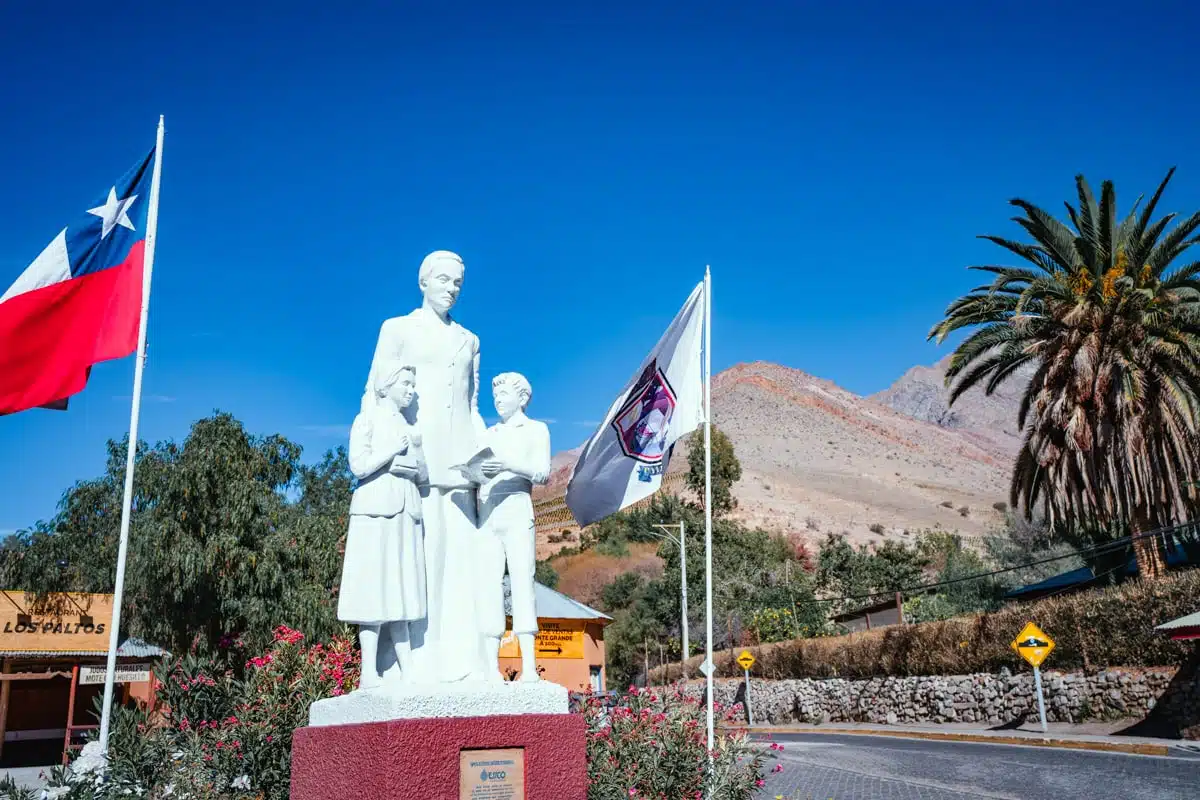 You'll find many of the best restaurants, stargazing observatories, and things to do in and around Vicuña.

There are also some wonderful places to stay, like the Terral Hotel & SPA, which features luxury rooms and suites, an outdoor pool, and two restaurants.
La Serena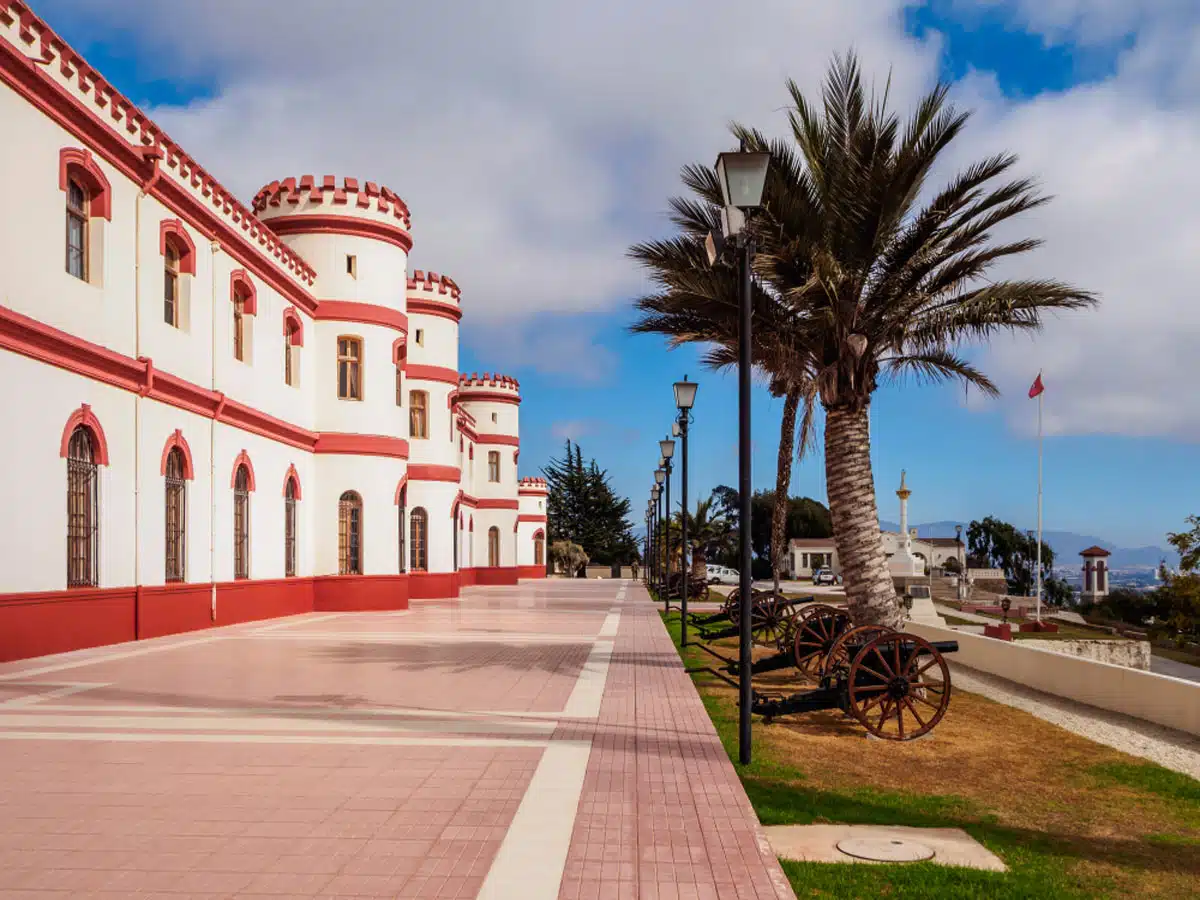 Most travellers begin and end their journeys to the Elqui Valley in La Serena. Bring your swimsuit if you come in the summer; this coastal town has convenient access to the Pacific Ocean. Domos Dream offers unique accommodations poolside, just blocks from the water.
Pisco Elqui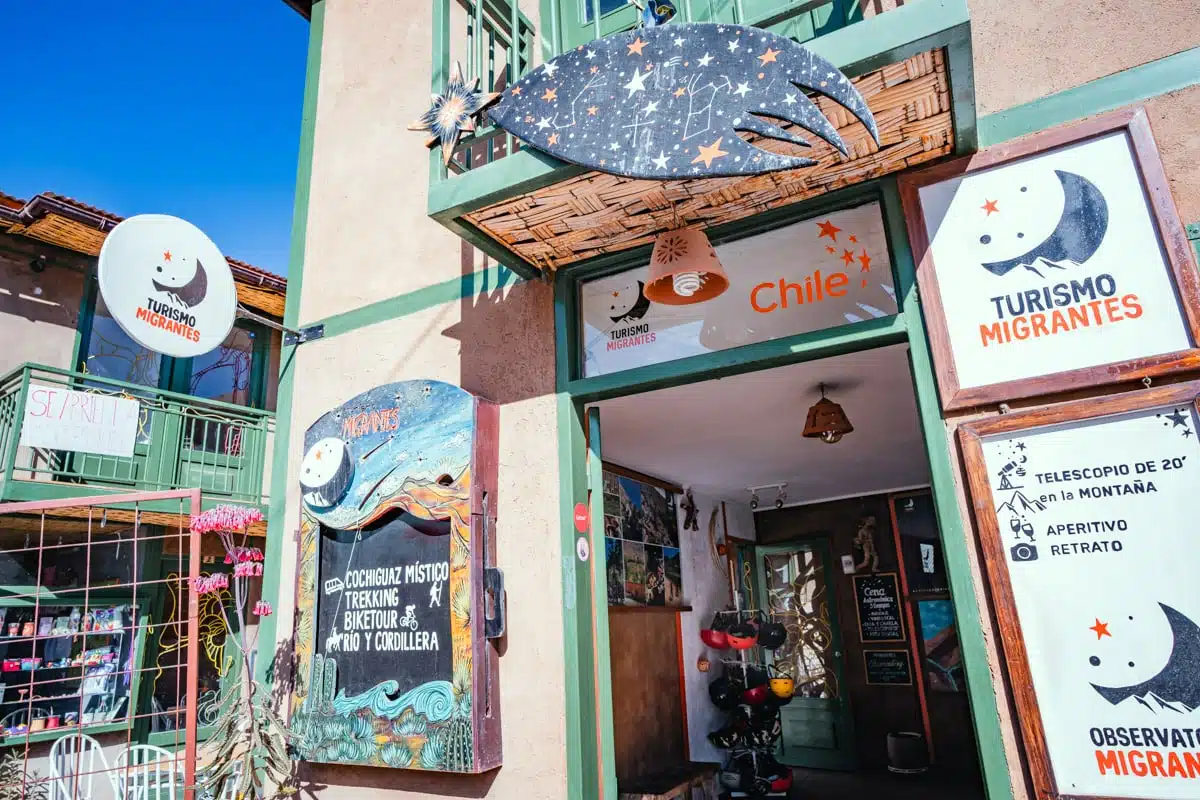 With such a high concentration of great pisco in a small town, I'd recommend staying at Hotel el Tesoro de Elqui. You'll enjoy a beautiful garden, outdoor pool, and close proximity to the best distilleries.
Packing for Your Elqui Valley Trip
Packing for your Elqui Valley trip? Don't forget…
A warm fleece for stargazing at night.
Red flashlights for stargazing.
A comfortable pair of walking shoes like these for exploring the different villages.
A GPS unit and compass for hiking and stargazing.
Wireless chargers like this one are useful when you can't find power.
Travel Insurance
Ready to explore the Valle de Elqui, Chile? You'll want to look into a travel insurance plan before your trip.
Not only is adding international medical insurance never a bad idea, but trip cancellation protection and luggage loss coverage through AXA Travel Insurance is something I always recommend when heading to remote locations like the Elqui Valley.
Suggested Guidebooks
Elqui Valley Travel Guide: Things to Know Before You Go to Valle de Elqui
Tips for Travelling to the Elqui Valley
Visiting the Elqui Valley is one of the best places for stargazing in the world. You can see a lot on your own, but booking a trip to an observatory like Centro Astronomico Alfa Aldea is next-level.
You want to avoid full moons when scheduling your stargazing tours.
The Elqui Valley is near some fabulous beaches, including a few around La Serena, like Playa El Faro and La Herradura.
Remember, summertime is the opposite of the USA and Europe, so the warmest weather in the Elqui Valley is from December to February.
You can take a bus from location to location, but hiring a car will likely make your trip more enjoyable.
Tipping In the Elqui Valley
Add 10% gratuity if it's not on the check already, as that's the standard tip in most restaurants.

You can round up about 500 – 1,000 CLP (approximately $1) when getting groceries or riding in a cab.
Interesting Facts about the Elqui Valley
The Elqui Valley is next to another of Chile's most famous tourist destinations: The Atacama Desert.
Famous poet Gabriela Mistral was born in Vicuña.
You can travel from sea level to 2,000 metres within Elqui.
Most Pisco produced in Chile comes from the Elqui Valley.
Handy Phrases for Travelling to
Hello – Hola
Goodbye – Ciao
Yes – Sí
No – No
Please – Por Favour
Thank You – Gracias
How Much Is – ¿Cuánto es?
Where Is – ¿Dónde está?
Where can I see stars? – ¿Dónde puedo ver estrellas?
Wine – Vino
Stargazing – Estudio de las estrellas
How do I get to? – ¿como llego a?
Can I have a pisco sour? – ¿Puedo tomar un pisco sour?
Time Zones
Change the time on your phone or watch to UTC – 4 or UTC -3 for Chile Standard Time or Chile Summer Time in Elqui Valley.
Electricity + Adapters
You'll find type C and type L plugs in Elqui Valley hotels and other businesses. It's helpful to bring a universal travel adaptor like this one when you visit Chile.
Health
While you don't want to drink tap water in San Pedro de Atacama, it's generally safe in Elqui Valley to drink tap water. But it's heavy in minerals, so it may take some getting used to.
Be sure you're up to date on your hepatitis, tetanus, and other standard vaccines.
Getting Around
Wondering how to get to Elqui Valley? Most visitors fly from Santiago to La Florida International Airport (LSC).
Once you land, there are guided tours and rental cars that can take you to other villages in the Elqui Valley.

But buses are a good way to get around for cheaper. On average, you'll spend about ($3 to $6) on a bus from La Serena to Pisco Elqui and other locations in the Elqui region.
Safety
Visiting the Elqui Valley is mostly safe. Like other parts of Chile, you may need to watch out for some petty crime – but most villages are relatively safe.
The main safety concern is knowing where you're going, as the vast Atacama Desert is very close by. Always have a compass or GPS in case you don't have cell service when driving.
Costs of Travelling in the Elqui Valley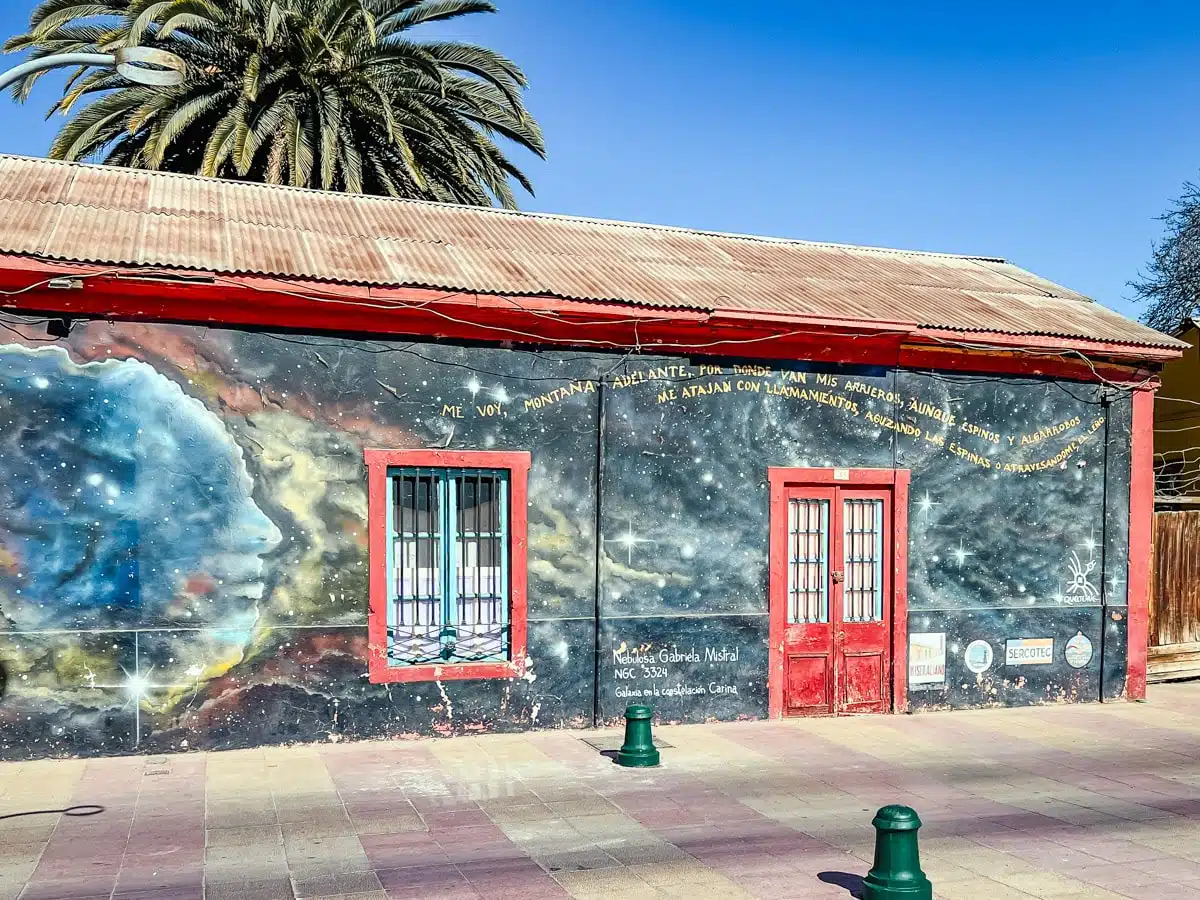 Expect to spend between £91 and £218 ($115 and $275) per day with accommodation on a mid-range basis. Add £99 to £159 ($125 to $200) if you're travelling on a luxury basis in Santiago.
Average Daily Costs
Hotel

Mid-Range – £32 to £60 ($40 to $75) per night.
Luxury – £65 to £120 ($80 to $150) per night.

Food – £4 to £20 ($5 to $25) per meal.
Public Transport to Nearby Attractions – £.80 to £4.75 ($1 to $6) per ticket.
Attractions – £0 to £12 ($0 to $15) for tickets.
Tours – £28 to £118 ($40 to $200) per tour.
Elqui Valley Map
Love This? Save and Share on Pinterest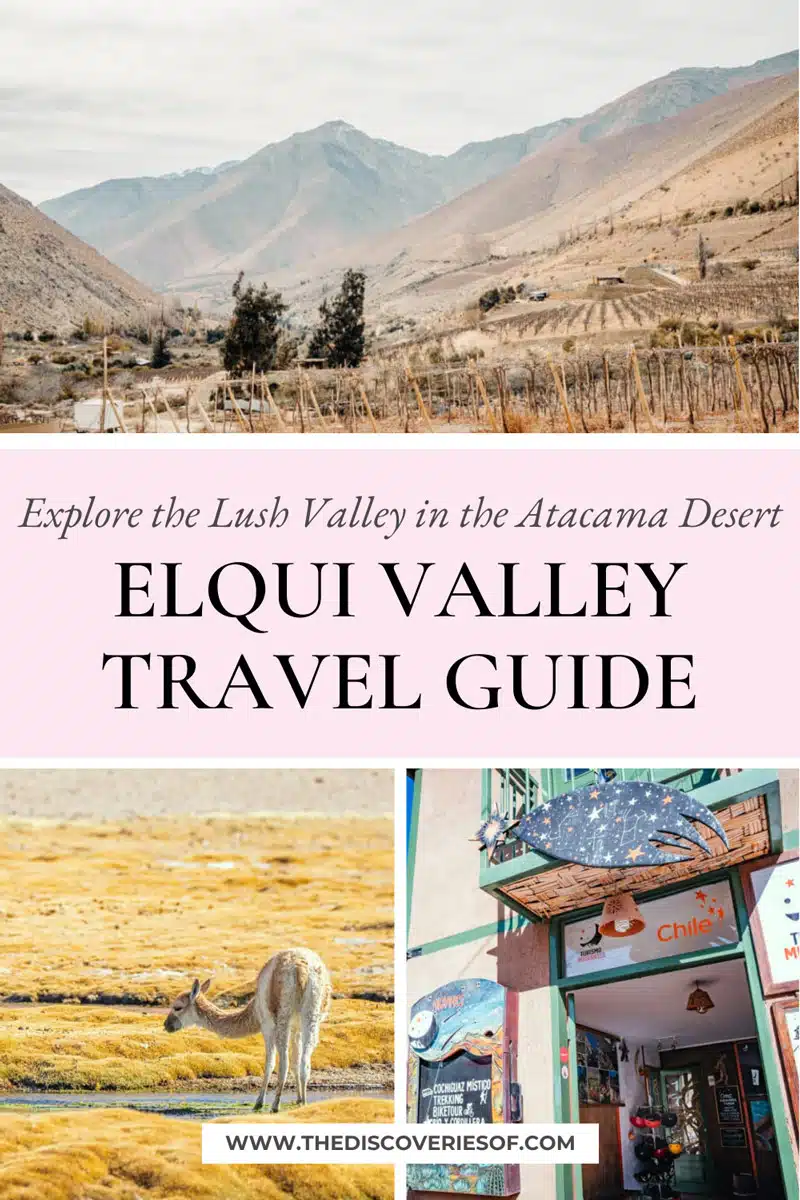 Now You've Travelled to Elqui Valley, Read These