Heading to San Diego? Add these epic San Diego tours to your itinerary and thank me later.
With magical views of the Pacific flanking one side of the city and quirky neighbourhoods peppering the other, it's no surprise that I am San Francisco's number one fan. Take one visit to San Diego, and I guarantee you will be, too.
From cool foodie districts to thrilling watersports, and some spooky tales that haunt the city, the options for San Diego tours are endless.
But where do you even begin? That's where I come in.
I've curated this epic guide to the very best San Diego tours, so you can spend less time planning and more time enjoying this wonderful Californian city. Let's go.
Best San Diego Tours
San Diego: Harbour Cruise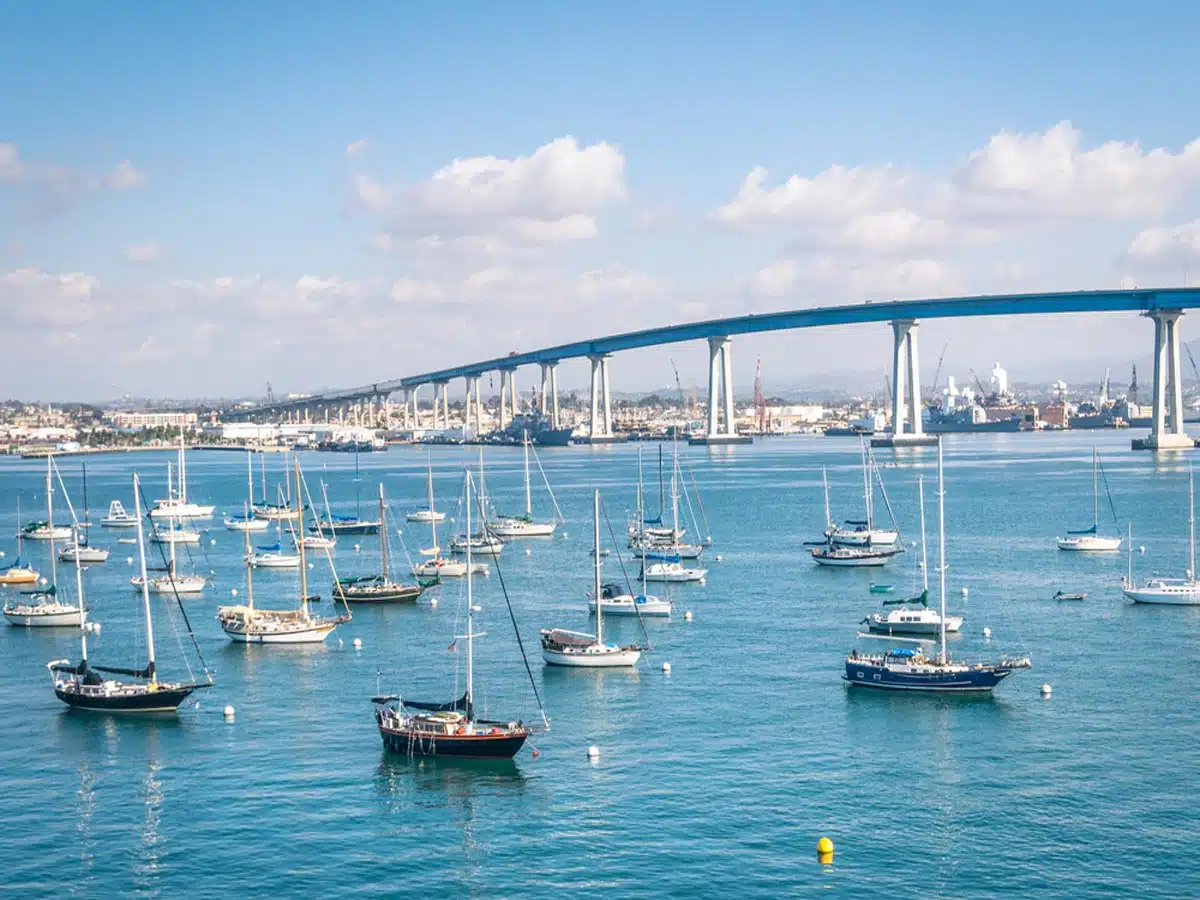 If you ask me, there's nothing quite like admiring the San Diego skyline from the water and seeing some top landmarks along the way. That's why San Diego boat tours in the bay and the Pacific Ocean are one of the best things to do in the city.
On this particular tour, a modern yacht sets sail from Pier 2 before passing under the mesmerising Coronado Bridge. After exploring the bay – where you'll get to see sculptures like the Unconditional Surrender – the ship loops back and heads for open water.
Get your camera at the ready; you'll pass the breathtaking Sunset Cliffs and get a coastal view of Cabrillo National Monument.
Raining? Not a problem, as three indoor floors provide 360° views and serve some tasty snacks (at an additional charge).
San Diego: Seal City Tour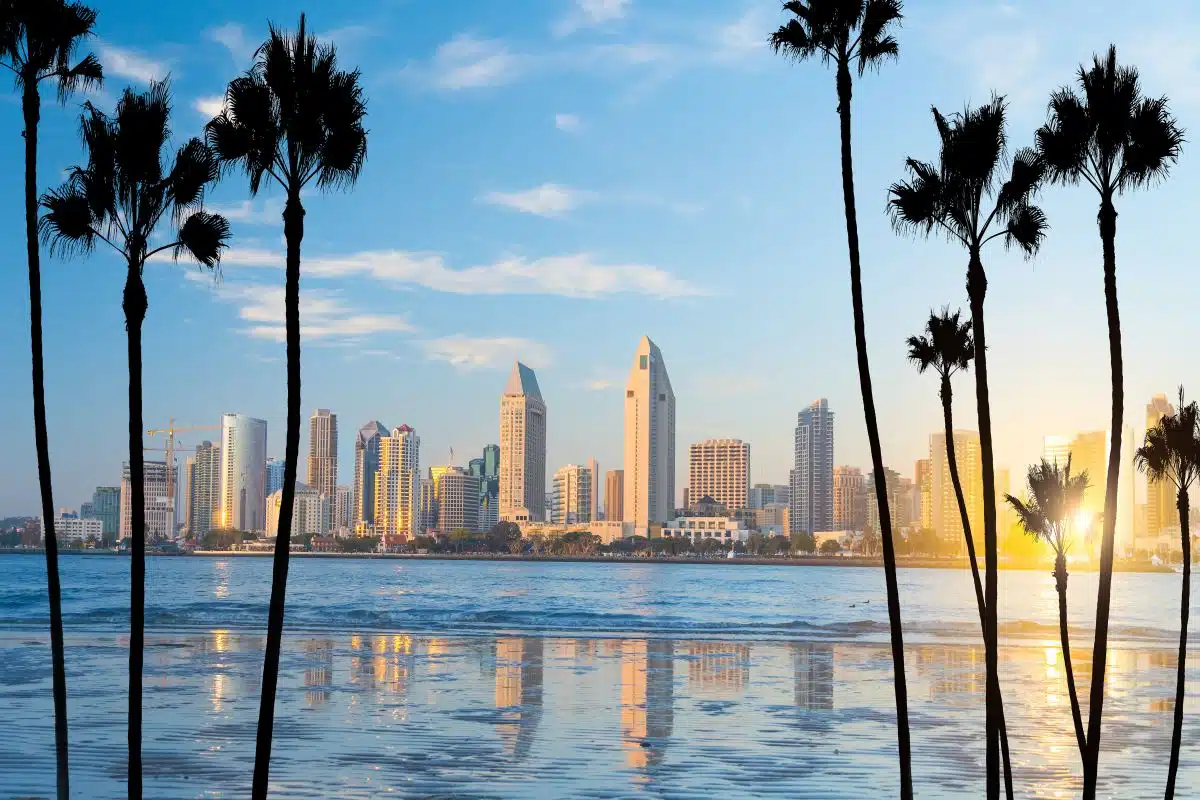 I'll take a punt and say that you'll never find a more unique San Diego bus tour than this one – you get to tackle land and sea all in one vehicle. That's right, this is an amphibious bus, so after winding through the city's streets, you'll cruise into San Diego Bay.
You'll take a deep dive into San Diego port's history, from its creation in 1962 to its importance as a military base today. The goosebumps (or nerves, if you're partial to some seasickness) will hit as the bus/boat leaves land and enters the water.
You'll get to explore Shelter Island, where all the San Diego seal tours go. And you'll also be able to admire the mighty sea lions that dominate the island and occasionally spot a pod of dolphins.
San Diego: Hop-on Hop-Off Narrated Tour of Old Town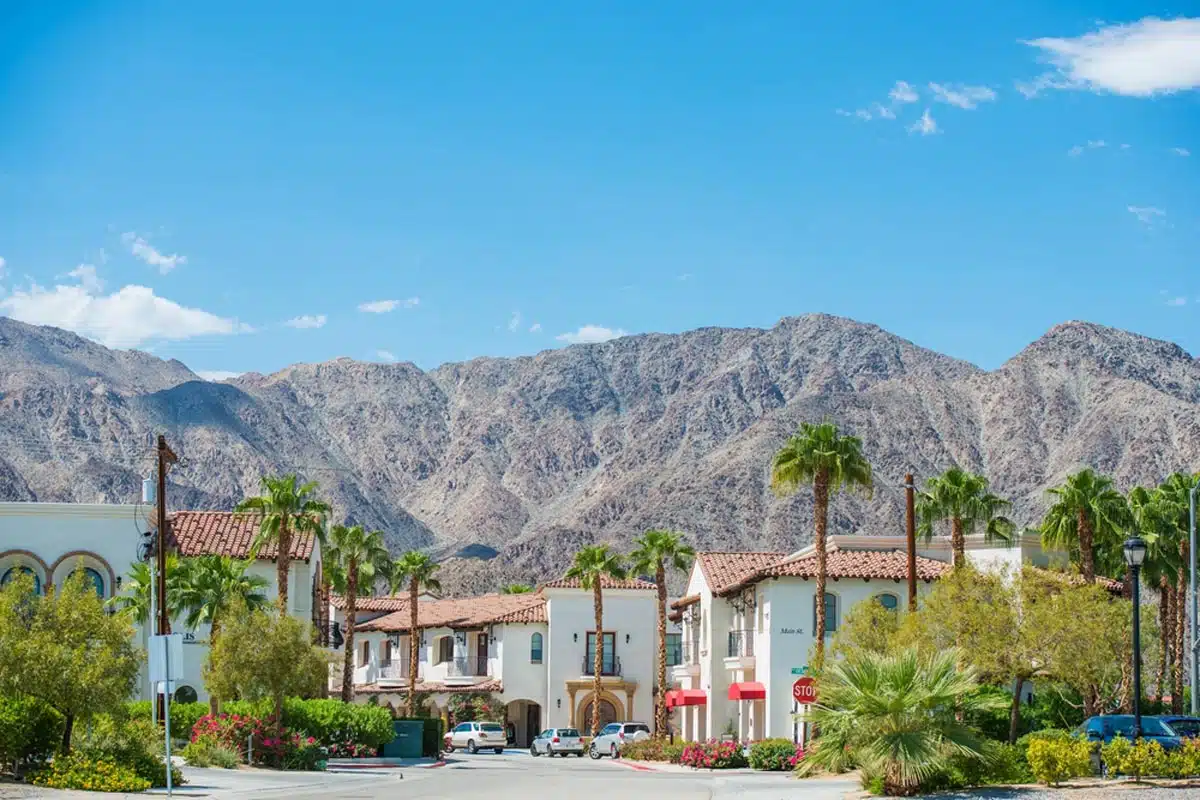 Now, I'm not one to recommend bus tours (they're usually yawn-worthy), however, nothing beats a classic San Diego tour bus. And this hop-on hop-off journey through Old Town is simply fantastic.
There are over 100 points of interest in Old Town and Coronado, and you'll learn about them from the tour guide.
You'll visit plenty of sights like the Mormon Battalion Historic Site, which uncovers the Mexican-American war of 1846. Other iconic sights include La Casa de Estudillo, built in 1827, a walk through Balboa Park, and the culinary delights at Gaslamp Quarter (my fave area of San Diego, FYI).
This is a one-day ticket. But if you need more time to explore everything, you can always upgrade to a two-day tour.
San Diego: Sightseeing Dinner Cruise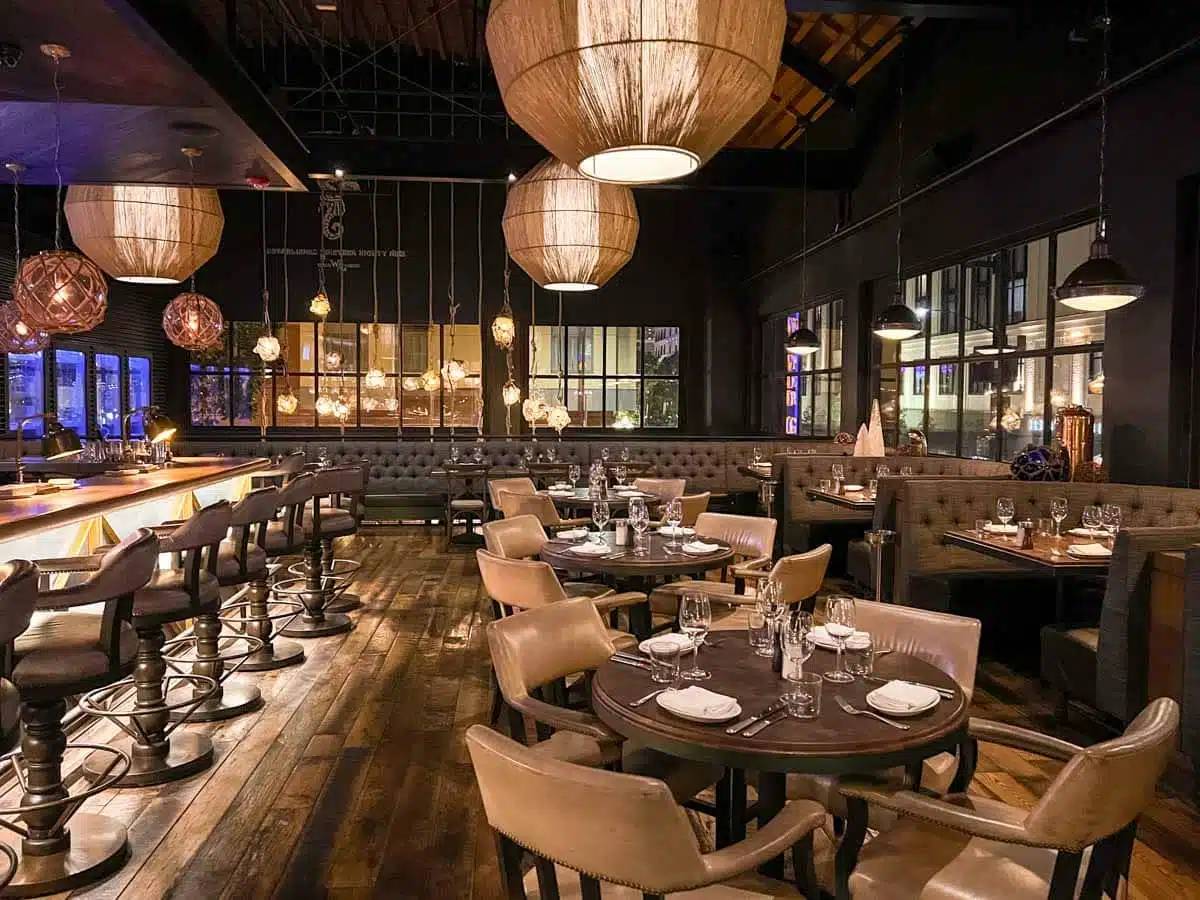 Excursions in San Diego don't get much better than a sunset dinner cruise through the city port. During this three-hour trip through the Pacific Ocean, you'll be able to revel in the stunning sunset.
After a magnificent display of colour from the sun, you'll head to your table, where a three-course meal awaits. Drinks are at an additional cost but, if you ask me, pairing a good wine with braised ribs or a crisp garden salad is a MUST.
The live DJ helps keep the vibe alive on the boat. And the dazzling lights from the city make for a truly romantic evening.
Book Your Sightseeing Cruise Here
La Jolla: Sea Cave Kayaking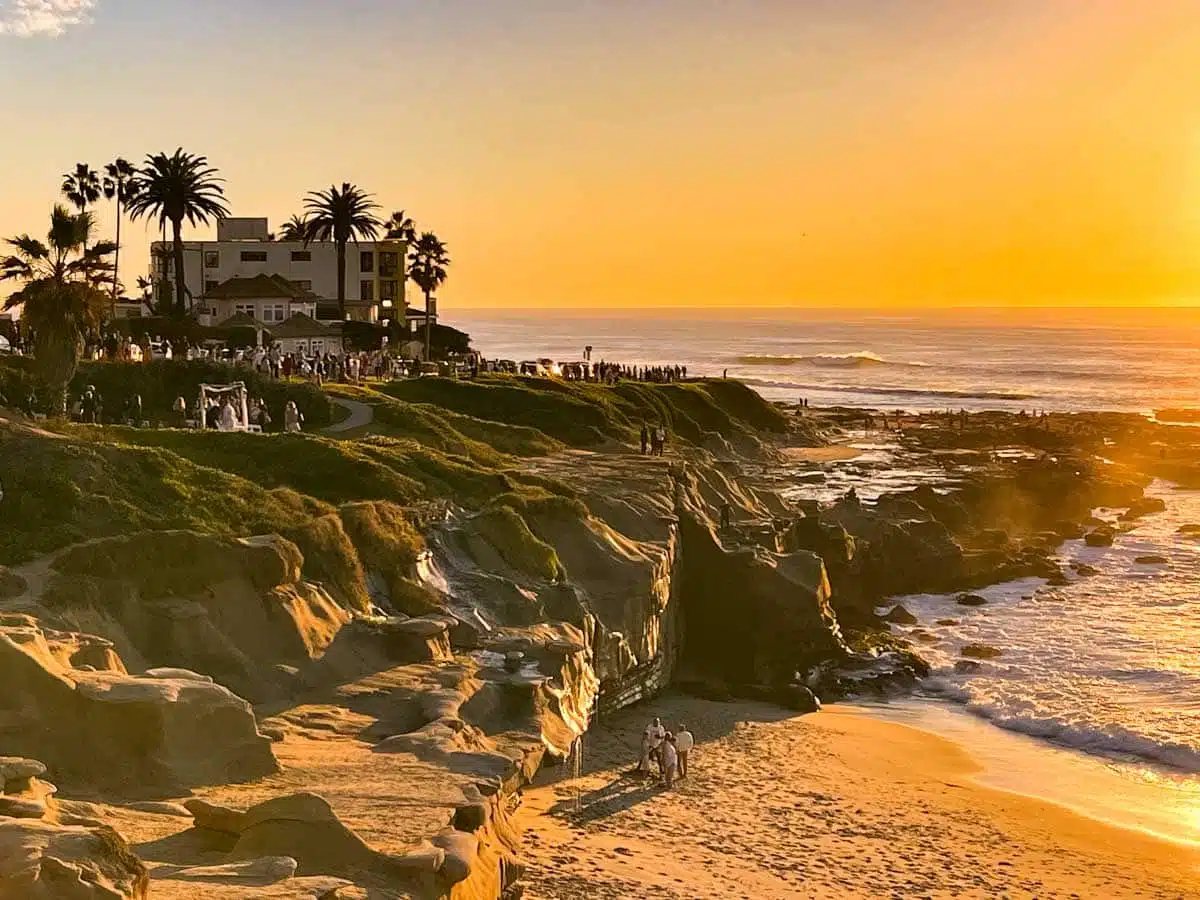 Looking for an action-packed San Diego guided tour? If so, a sea cave kayaking tour is the way to go. Along the northern coast lies the gorgeous La Jolla Cove, where you'll spend a magical hour and a half exploring its mysterious caves.
Your guide will take you through the emerald waters and pale sandstone coves. You'll also see plenty of wildlife in this sanctuary, from sea turtles to orange garibaldi fish among the vibrant seagrass.
It's a glorious San Diego sightseeing tour in one of the city's beautiful wildlife regions.
Psst… If you join the tour in the fall, you can see the majestic leopard sharks. While in winter, you could spot the mighty grey whales as they migrate south.
Carlsbad Village: 3-Hour Local Food Tour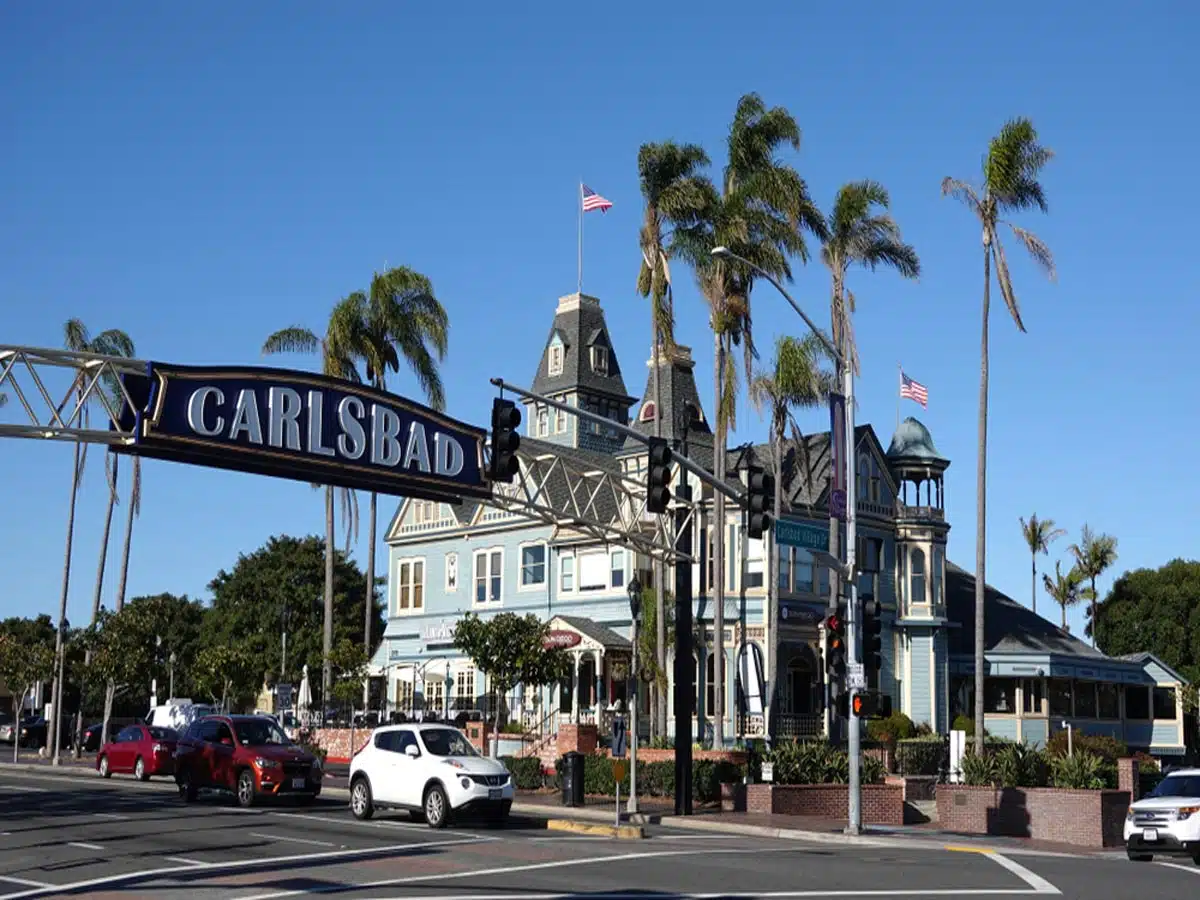 Call me biased, but the best way to explore the city is on a San Diego food tour. Less than 40 minutes from San Diego is the picturesque coastal village of Carlsbad, which is also well-known for its culinary delights.
On this three-hour tour, you'll visit eight eateries across town. Each spot is unique, and the food is guaranteed to impress. You'll dig into classic Mexican tacos, divine crab cakes, and light sponge cakes.
The murals across the town make the walks between restaurants a joy. You'll kill two birds with one stone, as it's also a San Diego wine tour, which introduces you to all the award-winning wines from the region.
San Diego: Brothels, Bites, and Booze Gaslamp Quarter Tour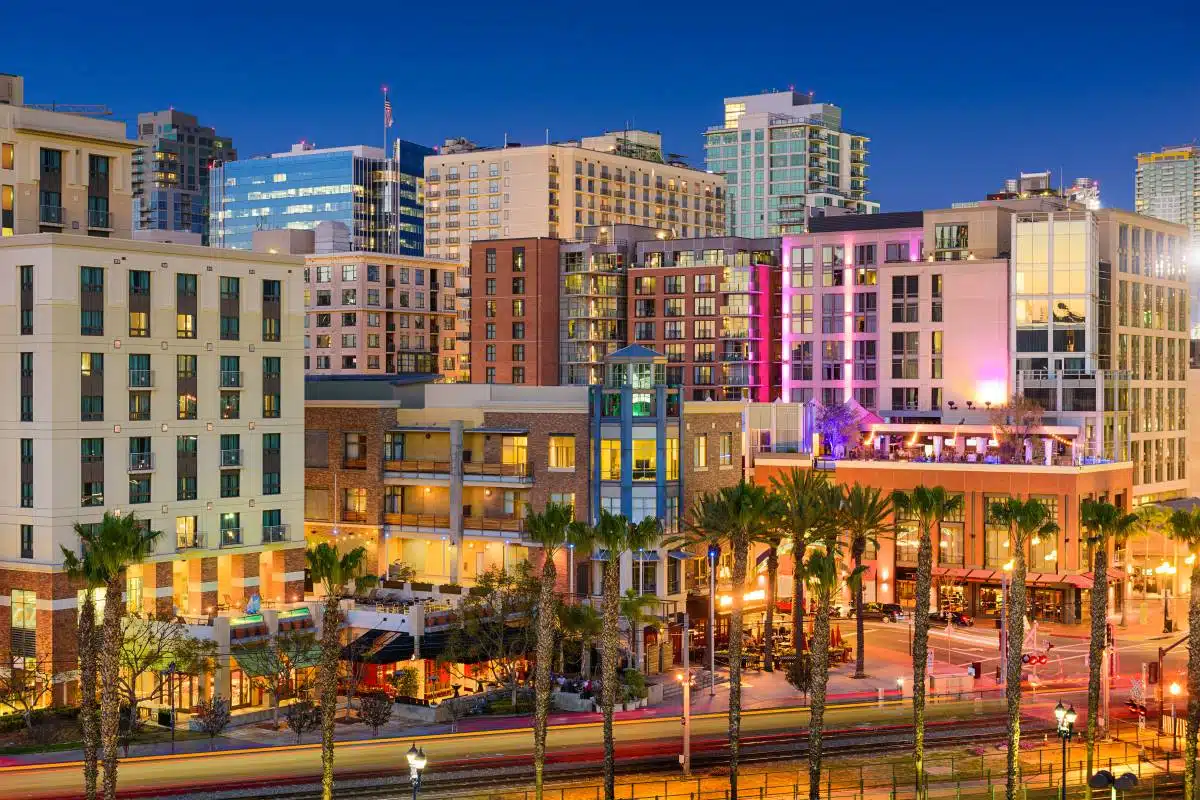 Ready for an epic San Diego brewery tour? This journey through Gaslamp Quarter will leave you wishing you could move into this trendy neighbourhood.
This part of town was once a host to a whopping 120 brothels. Today, it serves as a vibey hub where you can visit over 100 restaurants and bars. On this tour, you'll learn about the history of the Gaslamp Quarter through old stories that'll leave you chuckling.
You'll visit some iconic breweries like Rustic Root and Barleymash. And it's not just drinking, as some of the area's top restaurants offer tasty treats.
You'll top up your drinks so often that it's no surprise that it's called the San Diego glass bottom tour.
Book Your Gaslamp Quarter Tour Here
San Diego: Ghosts and Gravestones Trolley Tour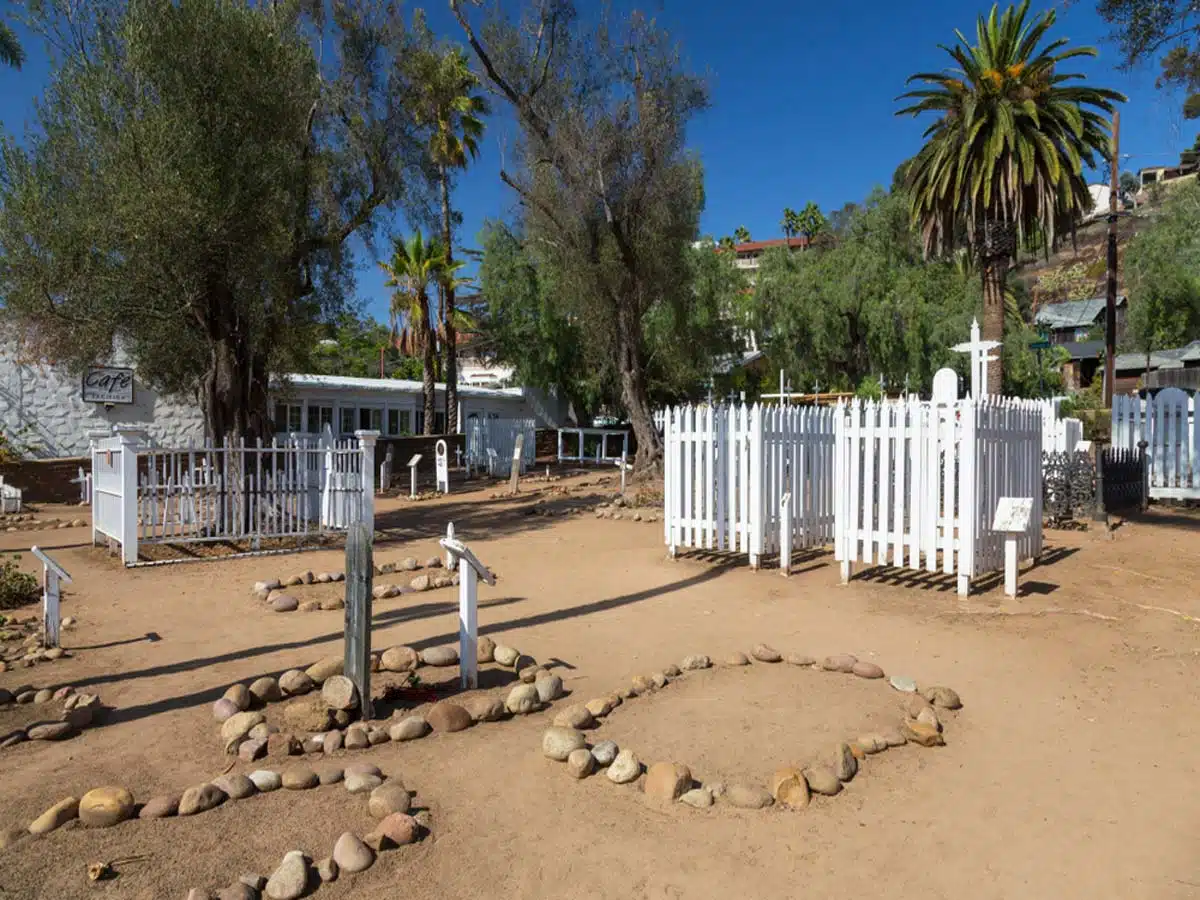 If you want to hear some spooky stories, jump onto this trolley-led San Diego ghost tour. You'll explore some ominous spaces, like the paranormal Whaley House and Pioneer Park.
You'll learn stories about famous gunslingers like Bill Longley and the spirit of Yankee Jim Robinson that haunts Whaley House. The ghostly El Campo Cemetery is a place that sends shivers down your spine, so you can bet it's on this tour.
This San Diego city tour is at night, so it's even more hair-raising. It is a fantastic way to explore San Diego, and popping into one of the lovely bars in Old Town is a great way to calm your nerves beforehand.
Book Your Ghost and Gravestones Trolley Tour Here
San Diego: Drive Your Own Speed Boat 2-Hour Tour
Thrillseekers will want to head out on a two-hour speed boat tour. You'll be the captain of your ship – in a way – as you drive your speed boat behind the tour guide, who'll point out some famous landmarks.
Don't worry; it's not just driving around the bay willy-nilly. The two-way intercom will mean you'll hear all the guide's witty commentary about the bright red Russian Submarine at the San Diego Maritime Museum. And how about passing Point Loma and the historic lighthouse that guides boats safely through the bay?
You'll also pass Hotel del Coronado, a luxurious spot along the coastline. And the fun doesn't end there. You'll step back a bit – or float back, I guess – and admire the breathtaking views of San Diego's skyline.
This is the perfect opportunity to snap an unforgettable photo that'll freeze this moment.
Book Your Speed Boat Tour Here
San Diego: Whale and Dolphin Watching Cruise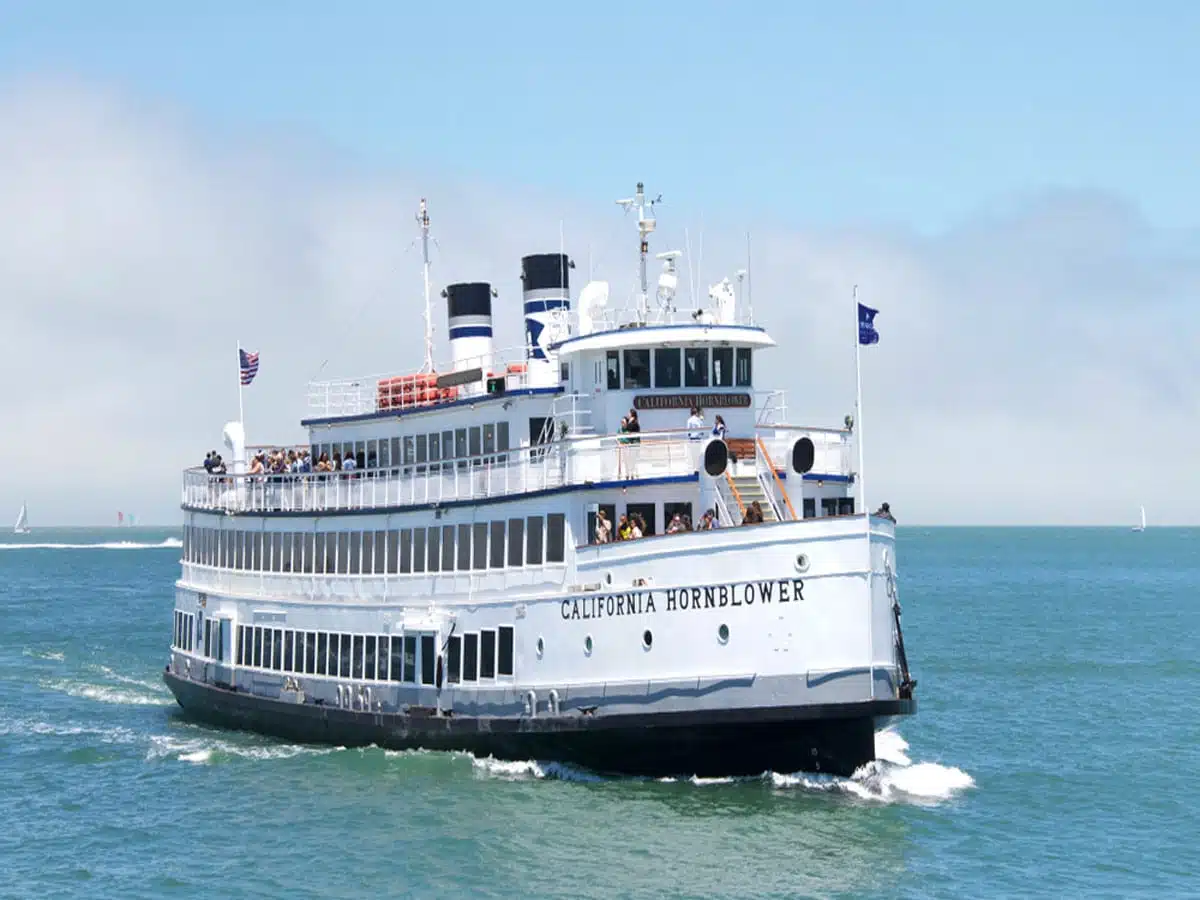 San Diego whale-watching tours are a great way to spend the day, and this four-hour whale cruise is no different.
The Adventure Hornblower sets sail for the Pacific Ocean, where you'll (hopefully) spot blue whales, grey whales, and dolphins. The Minke, Spot Fin, and Humpback whales are also common creatures.
You're more likely to spot grey whales between winter and spring as they migrate towards the California coast for warmer breeding grounds. But if you want to spot the largest animal in the world – the blue whale – join this tour in summer.
It's a long tour, so you'll need to buy snacks and drinks onboard (or beforehand), and the outdoor and indoor seating areas are fantastic for all-around viewing.
Top Tip: If you get seasick easily and want a quick fix, focus on the horizon and breathe deeply.
Book Your Whale Watching Cruise Here
Practical Tips for Exploring the Best San Diego Excursions
Plan your days so you can have as much fun as possible. The vast majority of these tours take place in the afternoon or at night, so plan a day that ends in the area before a relaxing nighttime excursion.
Aim to arrive at the meeting point at least 15 minutes before the tour begins. This will help prevent any delay and make it a stress-free experience for both you and the guide.
My top tip would be to include San Diego as part of a banging California road trip. It's a good idea to have a car to get you from tour to tour.
Budget accordingly. You'll want to see as much as possible, so pick the top activities that fit your budget and enjoy the wonders of San Diego.
San Diego Tours: Map
San Diego Tours: Read Next