The Caribbean is a mash up of gorgeous beaches, lively cultures and delicious cuisines – does it get any better? Here are the best places to visit in the Caribbean, so get planning your next vacation.
If you're dreaming of a tranquil escape to the Caribbean, look no further. This archipelago of paradisiacal islands is a must-visit for anyone in search of pristine beaches, shimmering turquoise waters and a blissful climate that makes sunbathing all day oh-too-easy.
But, believe it or not, there's plenty more to the Caribbean than sun and sand.
It's a region that pulsates with energy. And the best way to experience this is through its colourful carnivals, nightlife and epic music scene.
Excited? You should be. Let's explore.
Best Places to Visit in the Caribbean
Nevis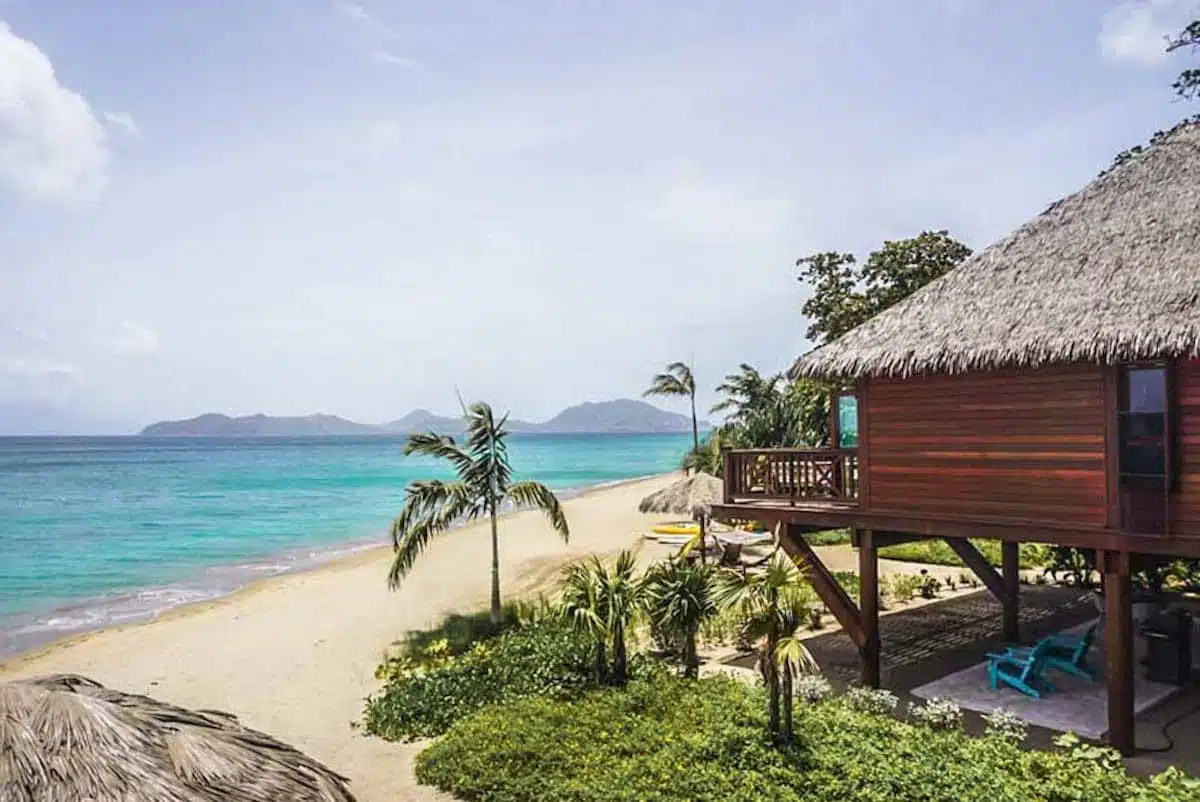 Attention all thalassophiles; I present the beach haven. Nevis.
This small island with palm-fringed, sandy beaches, is often overlooked by its more crowded neighbour St. Kitts. But that is, quite frankly, a crime.
This beautiful island is unspoilt and secluded, giving you the best of nature, including Pinneys Beach and Nevis Peak, a potentially active but equally verdant volcano.
Nature aside, get to know the culture and locals by visiting the island's colourful capital, Charlestown, dotted with Georgian-style buildings. Pop in at vendor's markets, quirky shops, the Nevis Historical Museum and quaint restaurants for traditional flavours.
Top Tip: Book ahead, as Nevis has limited accommodations with several high-end resorts and quality hotels.
Montego Bay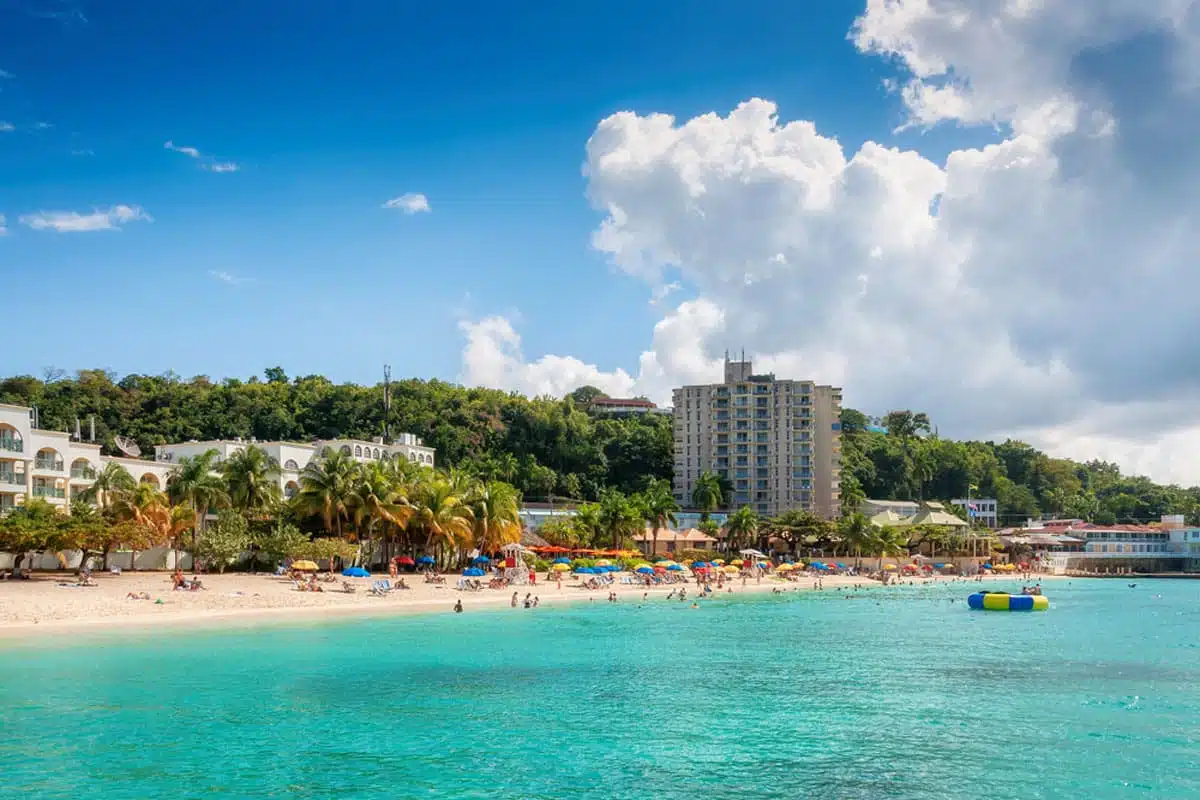 Montego Bay is one of the best places to go in the Caribbean if you're craving a luxurious and relaxing stay. Why? Lavish resorts and golf courses line its dreamy shores.
The city's most famous, Doctor's Cave Beach, boasts snorkelling and diving opportunities to see vibrant coral reefs.
Try bamboo rafting down Martha Brae River in the small village of Trelawny – just remember to bring a camera and cash for beers and souvenirs. Chukka's horseback ride 'n' swim is also another unique adventure to consider.
I'm not done with Montego Bay just yet. This city is in northern Jamaica, so it's only fitting to dip your toes in the warm Jamaican culture. And Gloucester Avenue, or the Hip Strip, won't disappoint you.
You'll also find top restaurants, buzzing bars, resorts, and shops here. The world-renowned Margaritaville is the strip beating heart, serving savoury treats, tropical sips, and good vibes. Coral Cliff is a lively bar with games and entertainment; Hard Rock Cafe will elevate your mood, then end your night on Pier 1's busy dancefloor.
The Pitons, St. Lucia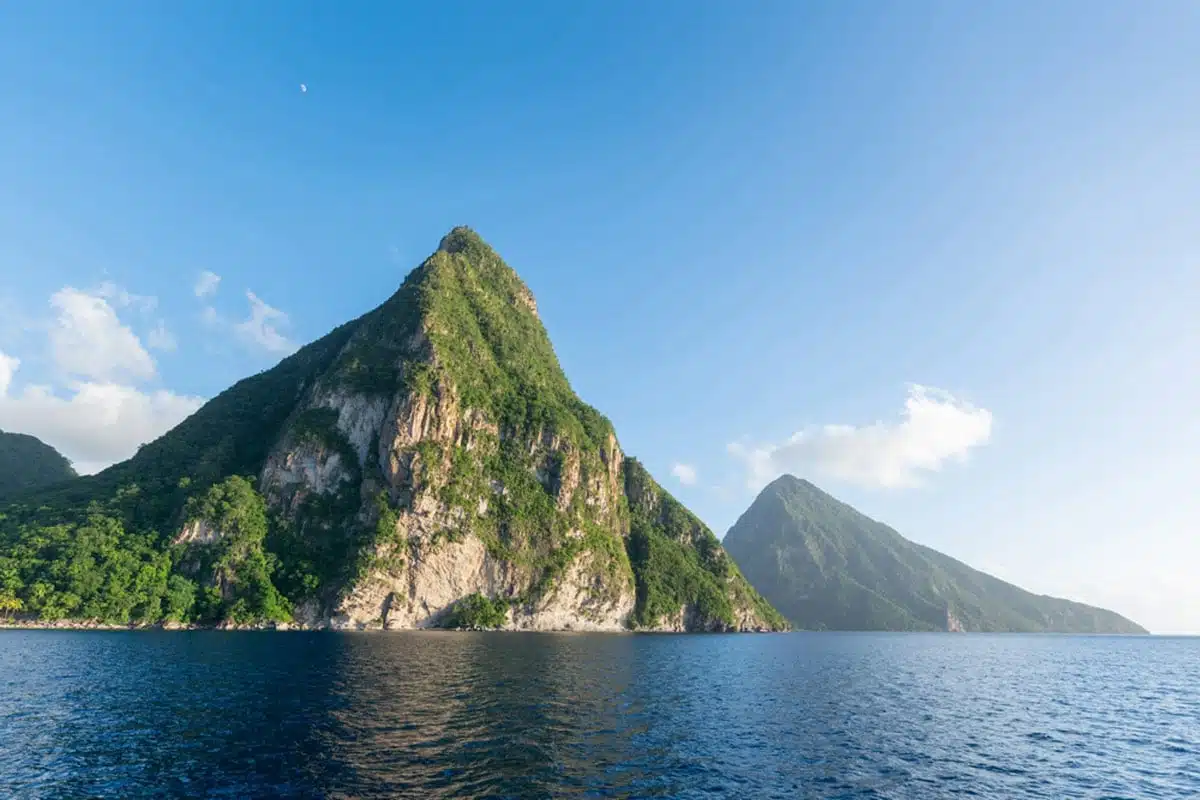 The Pitons are two volcanic spires in beautiful Saint Lucia, the Gros Piton and Petit Piton. What's so significant about these twin peaks? Firstly, their imposing appearance will take your breath away.
It's also the best place to travel in the Caribbean for photography. This World Heritage Site also boasts gorgeous black sand beaches and magical waterfalls.
Many tours will let you climb the iconic peaks, but this Gros Piton Hiking Tour covers a boat ride, a hike to the top with scenic panoramas, and ends off with a hot sulphur spring bath.
Psst: Can't wait for summer? Check out my favourite Caribbean islands for winter getaways.
Antigua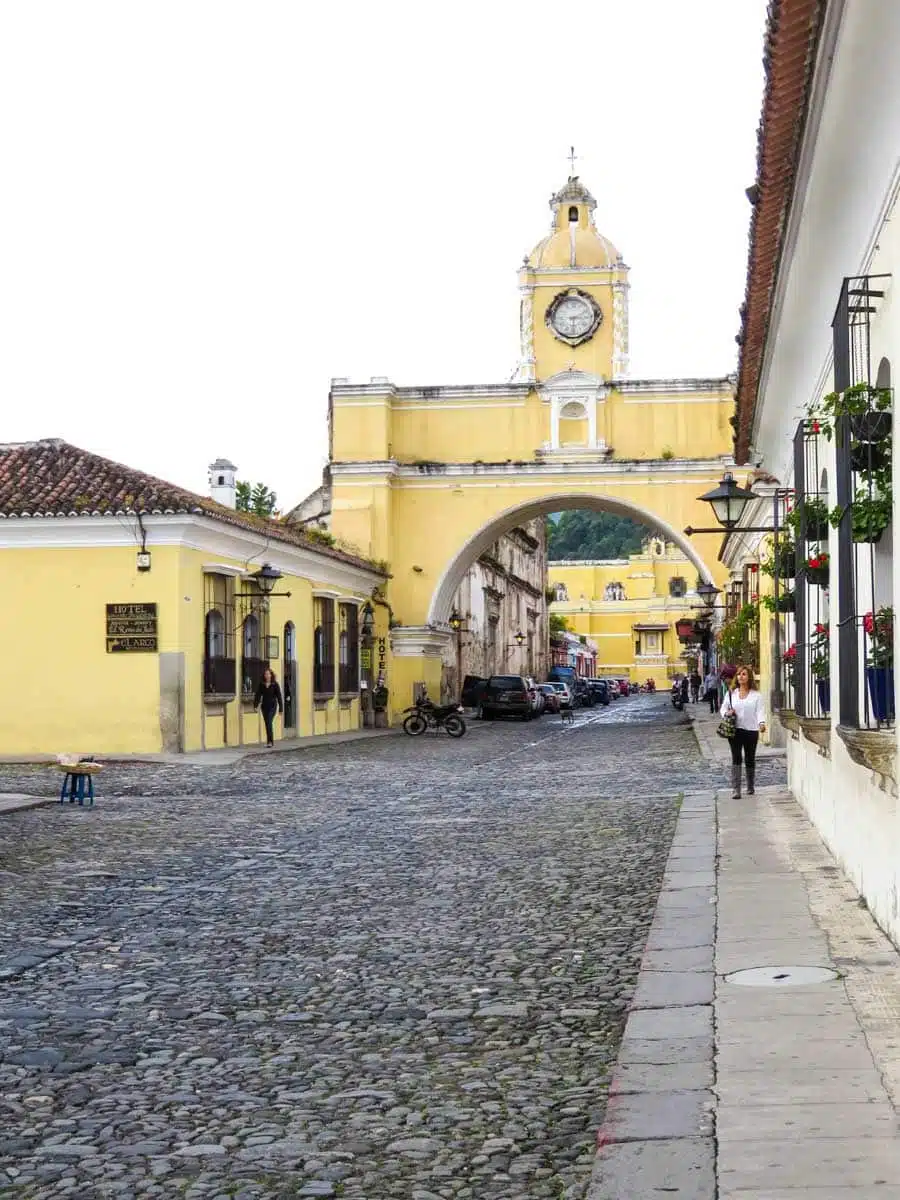 Antigua is an island in the country of Antigua and Barbuda. This might just be the best place for a Caribbean vacation. But don't take my word for it – check it out yourself.
People flock to Antigua for its sunset parties with rum and barbecues, museums and historical landmarks. You could spend hours wandering its three picturesque harbours, enjoying boat tours or hiking through the rainforest.
Speaking of which, the Lookout Trail starts at Galleon Beach and goes to Shirley Heights for the most stunning vistas. It's a challenge, but the scenery is worth it.
What else can you do? Brush up on some history at Nelson's Dockyard, see the beautiful natural rock arch at Devil's Bridge National Park and go on a shopping spree at Heritage Quay Complex.
San Juan, Puerto Rico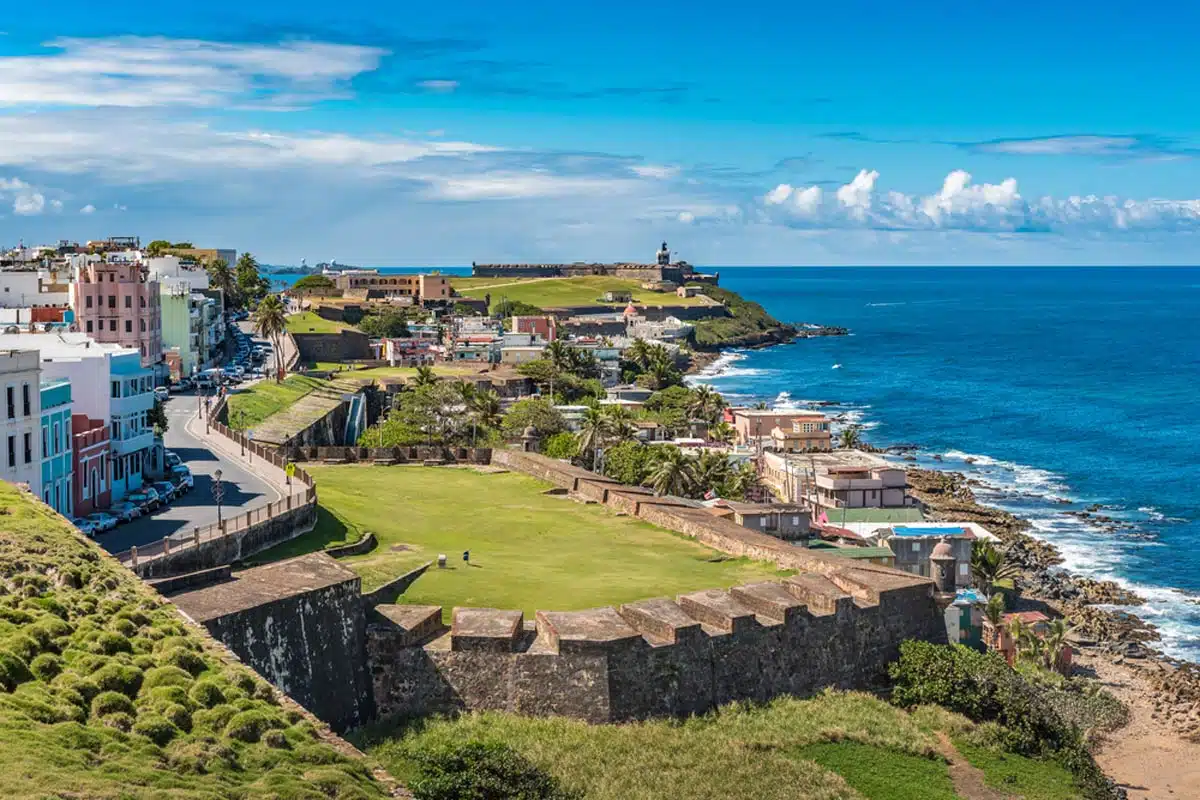 Let's take a trip to Puerto Rico's capital, as San Juan offers a captivating mix of historical sights and modern attractions.
First up on your itinerary should be exploring the heart of the city – Old San Juan, a UNESCO World Heritage site decked out with cobblestone streets, pastel colonial buildings and imposing fortresses.
But foodies will also be in heaven here. I'd argue that the food in Puerto Rico is some of the best in the Caribbean. Don't believe me? Taste the likes of mofongo (mashed plantain) and lechón (suckling pig) for yourself. Head to Miramar food truck park for some of the tastiest eats in the city.
And, of course, soak up the sun on the pristine beaches, such as Condado Beach and Isla Verde Beach, while enjoying the warm Caribbean breeze. Sounds like paradise, right?
Punta Cana, Dominican Republic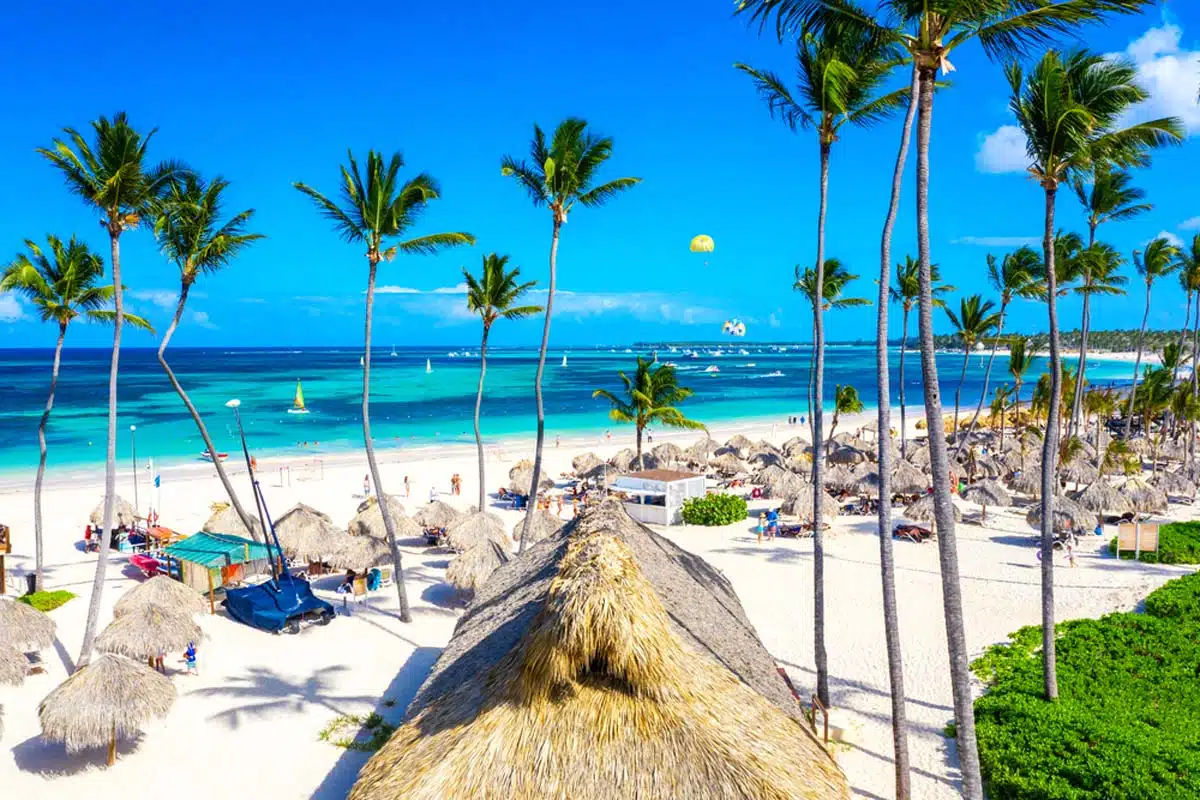 Situated on the eastern fringes of the Dominican Republic, Punta Cana is a quintessential tropical spot renowned for its palm-fringed beaches, clear waters and luxe resorts.
If you're looking for the ultimate escape, you'll find it here. Lounge around your bougie resort, or head out to the soft, white sands of Bavaro Beach or Juanillo Beach.
Though this region is primarily catered to those who want to chill, adventure seekers are also covered. Take part in various water sports, including snorkeling, scuba diving and sailing.
If you want to explore, you should take a trip to the Indigenous Eyes Ecological Park, a sanctuary of pristine lagoons and exotic plantlife.
Aruba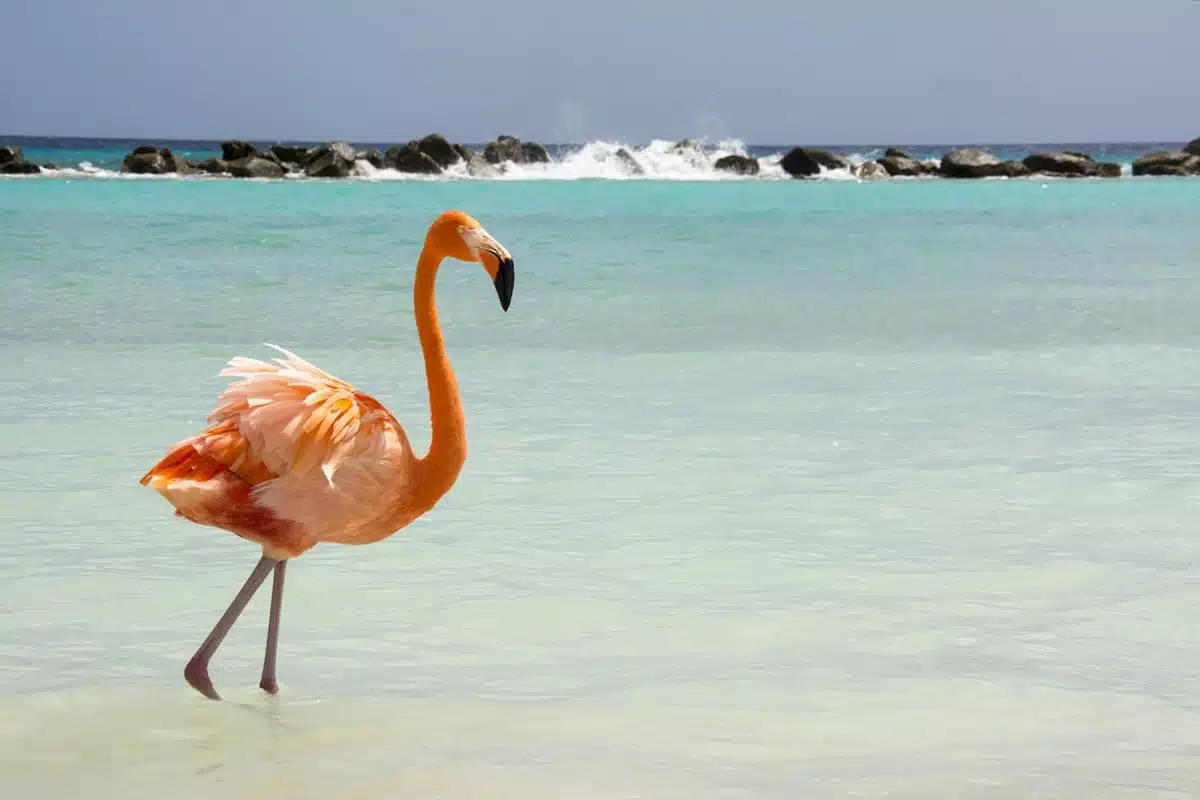 In need of a stress-free location where you can swim and sunbathe all day? Aruba is the perfect place, thanks to its dazzling white beaches with azure waters. It's the ultimate Caribbean travel destination to fill the 'Gram with beach vacation selfies.
With fabulous beaches comes tantalising seafood, and Aruba's got a ton of that on offer. Seafood restaurants like Ruinas Del Mar, Passions on the Beach and Atardi are exceptional places to dine.
Oh, and the sandy cove of Malmok Bay offers the most crystal clear conditions for snorkelling.
Where else should you go while in Aruba? Let me introduce you to Aruba's capital. Oranjestad. This picturesque city is famous for its Dutch colonial architecture, which you can admire while wandering the streets.
Oranjestad is like a mini version of Holland, showcasing ornate pastel-coloured buildings in blues, pinks, and yellows. You can learn more about the city's colonial past at the Historical Museum or the Archaeological Museum.
U.S. Virgin Islands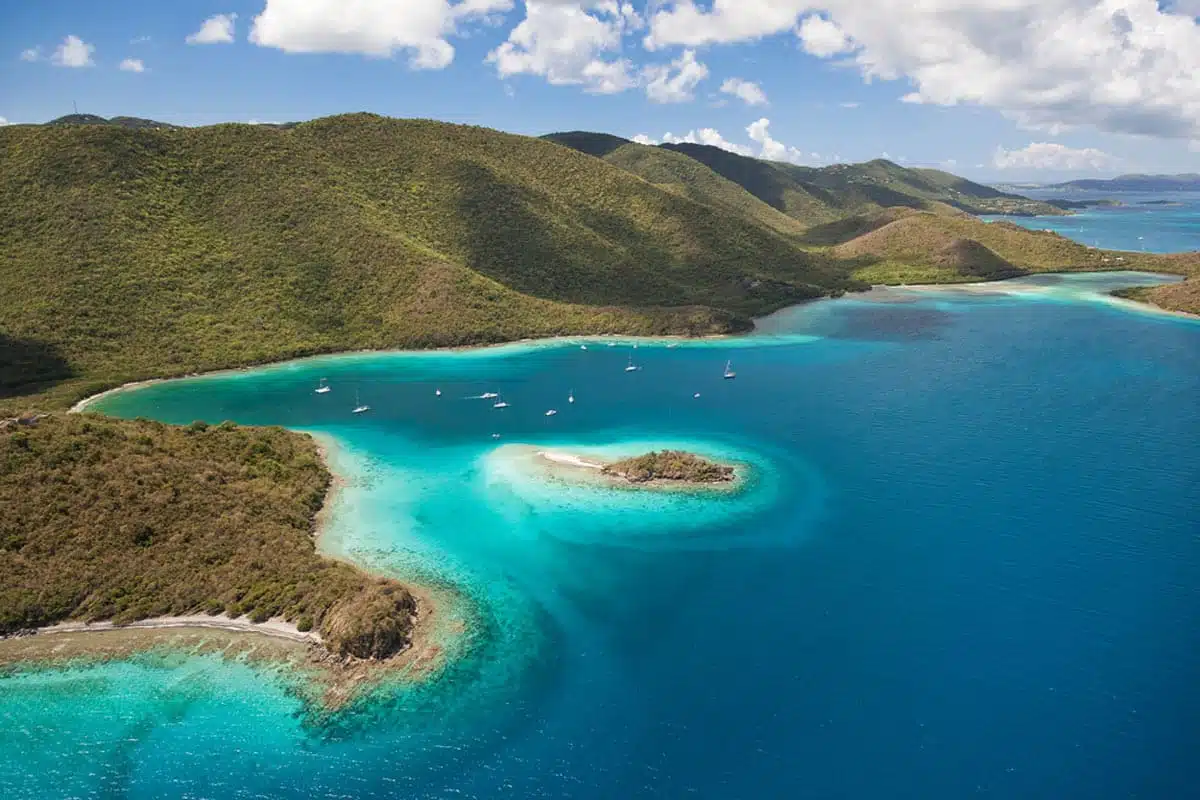 The U.S. Virgin Islands are a group of islands and islets best known for lush hills, soft white-sand beaches and bright reefs. The region has some of the best Caribbean vacation destinations, including Saint Thomas, Saint John and Saint Croix.
The scuba diving and snorkelling opportunities are pretty epic here. Top spots include the Wall Dive in Cane Bay on St. Croix and Buck Island's underwater national park.
Not a water baby? There are excellent land options for you, starting with the many carnivals and festivals throughout the year. This includes St. Thomas Carnival, St. John Carnival and the Crucian Christmas Festival.
St. Thomas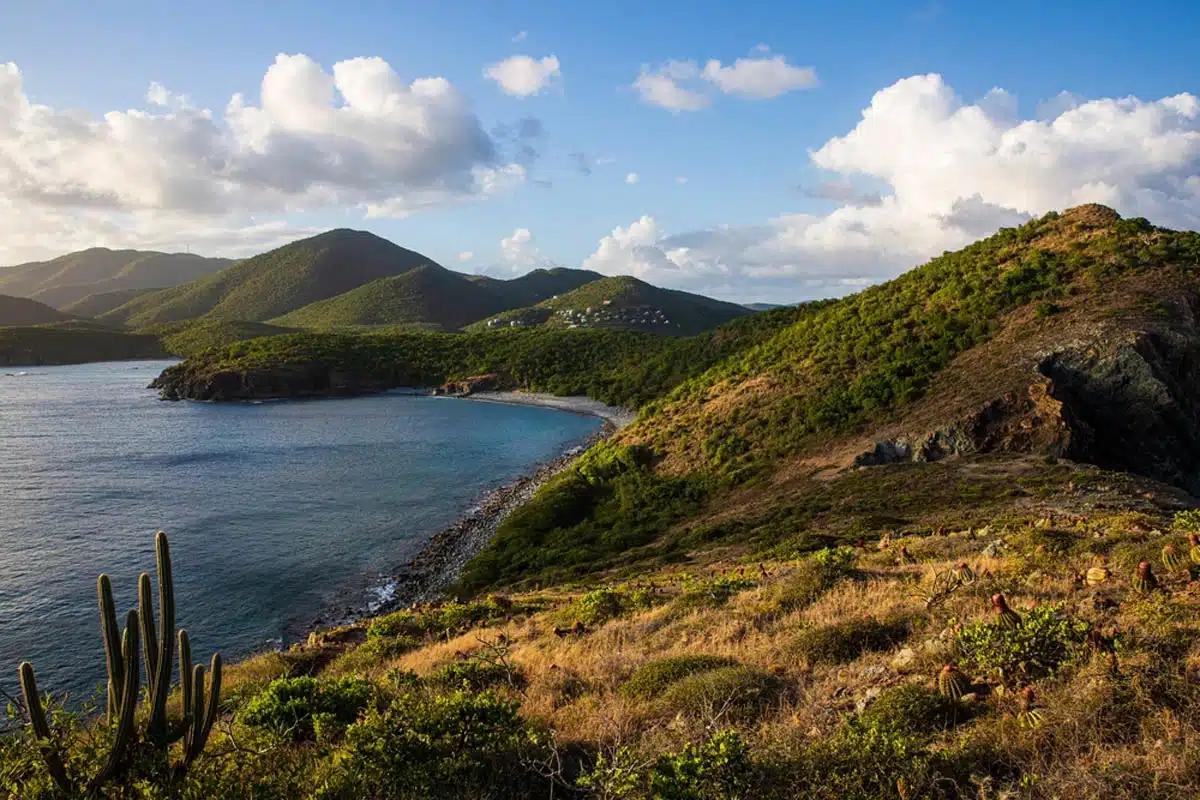 Ready for cultural immersion? Visit the U.S. Virgin Islands' top destination, Saint Thomas. Known as the shopping capital of the Caribbean, expect the hustle and bustle of people trying to get their hands on duty-free goods here.
Besides being the best place to visit in the Caribbean for shopping, more exciting adventures await on the island. Scuba diving amidst shipwrecks, pristine golf courses, balmy beaches, and dynamic nightlife are on the agenda.
The best part is that the friendly locals are always eager to point you to the top restaurants and attractions. Sample traditional dishes at local restaurants like callaloo stew, fish and fungi, and dumb bread. Thank me later.
Barbados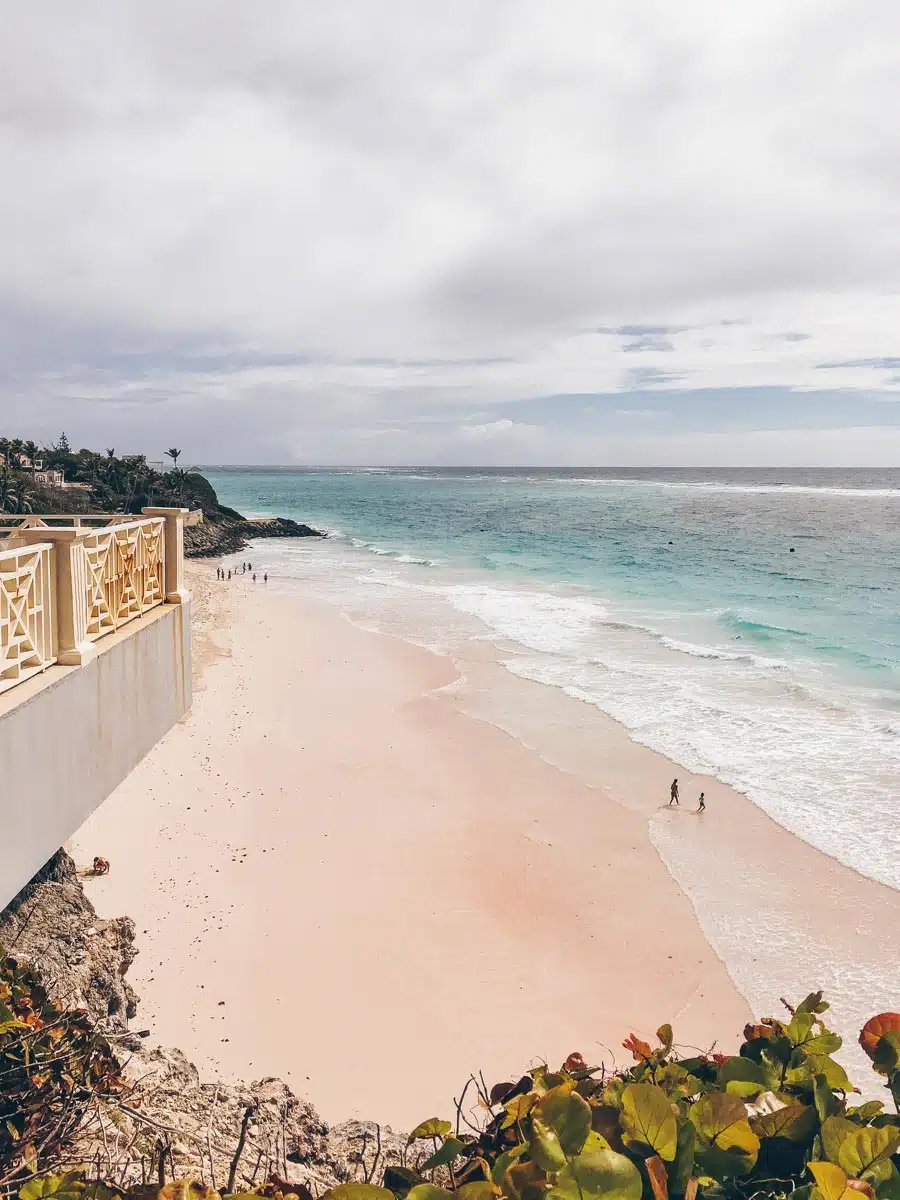 Most people only know Barbados as the birthplace of mega music mogul and businesswoman Rihanna. However, there's more to this island that makes it the best place to go in the Caribbean.
Firstly, Barbados has some of the most beautiful beaches in the Caribbean. And as with most islands, digging into traditional dishes should be mandatory. Barbados' national food, Cou Cou and Fried Flying Fish will send your taste buds into a frenzy.
Experience Barbados's rich culture and warm atmosphere by visiting its capital city, Bridgetown. This port city brims with fascinating history while dressed in British colonial architecture. Carlisle Bay boasts six shipwreck dive sites, and Nidhe Israel Synagogue showcases the country's Jewish history.
You'll find many buzzing bars and restaurants all over the seaside city; some of the best include Lobster Alive, Harbour Lights and Cuzz's Fish Stand. While here, pop into cute cafés and shops on the wooden Bridgetown Boardwalk featuring vintage-style street lamps and benches.
Top Tip: See this Caribbean island in all its glory on a 5-hour island tour, complete with tasty lunch and plenty of drinks.
Cayman Islands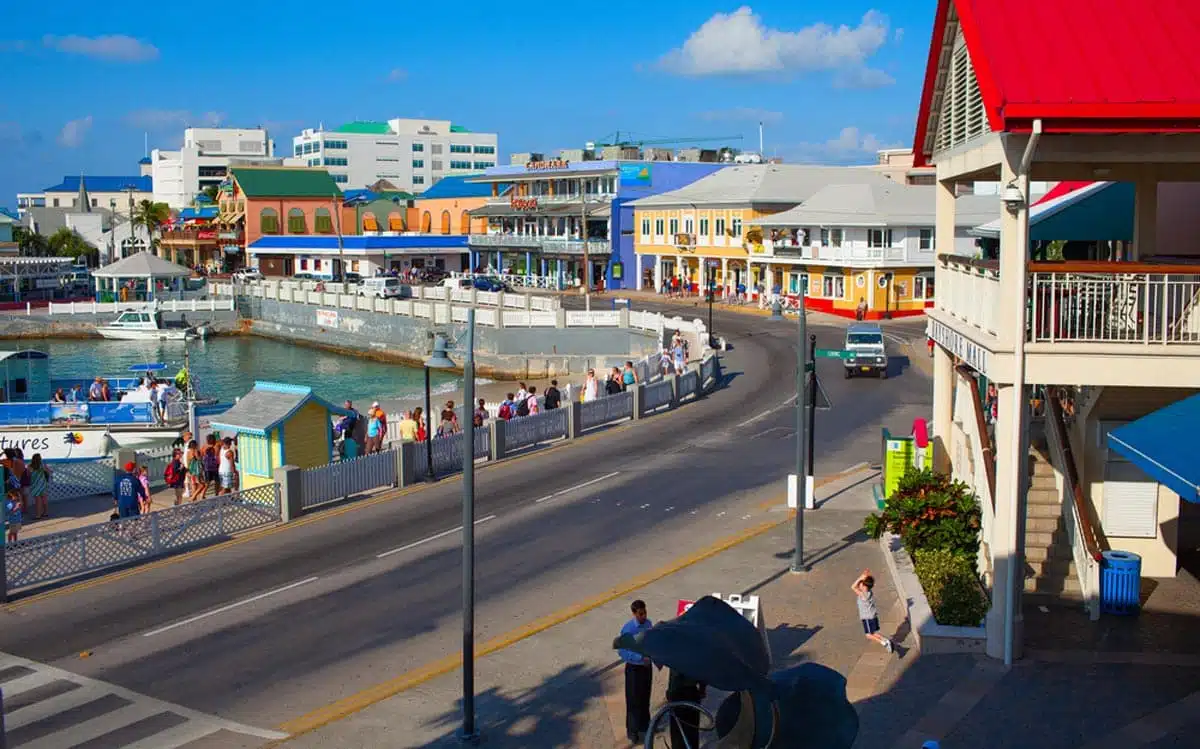 The Cayman Islands are a British Overseas Territory consisting of three islands, Grand Cayman, Cayman Brac, and Little Cayman. Each island is unique in its own right. Grand Cayman has the best beach resorts and snorkelling spots; Cayman Brac is a hit amongst deep-sea enthusiasts, and Little Cayman overflows with diverse wildlife.
These islands are a slice of paradise and the perfect place to travel in the Caribbean for a tropical getaway. Make a point to visit Rum Point on Grand Cayman, featuring watersports, lazy hammocks, and a restaurant that serves jerk pork and seafood.
Top Tip: Cayman Islands is the major world offshore financial centre with a high GDP per capita, so it gets expensive.
St. Barts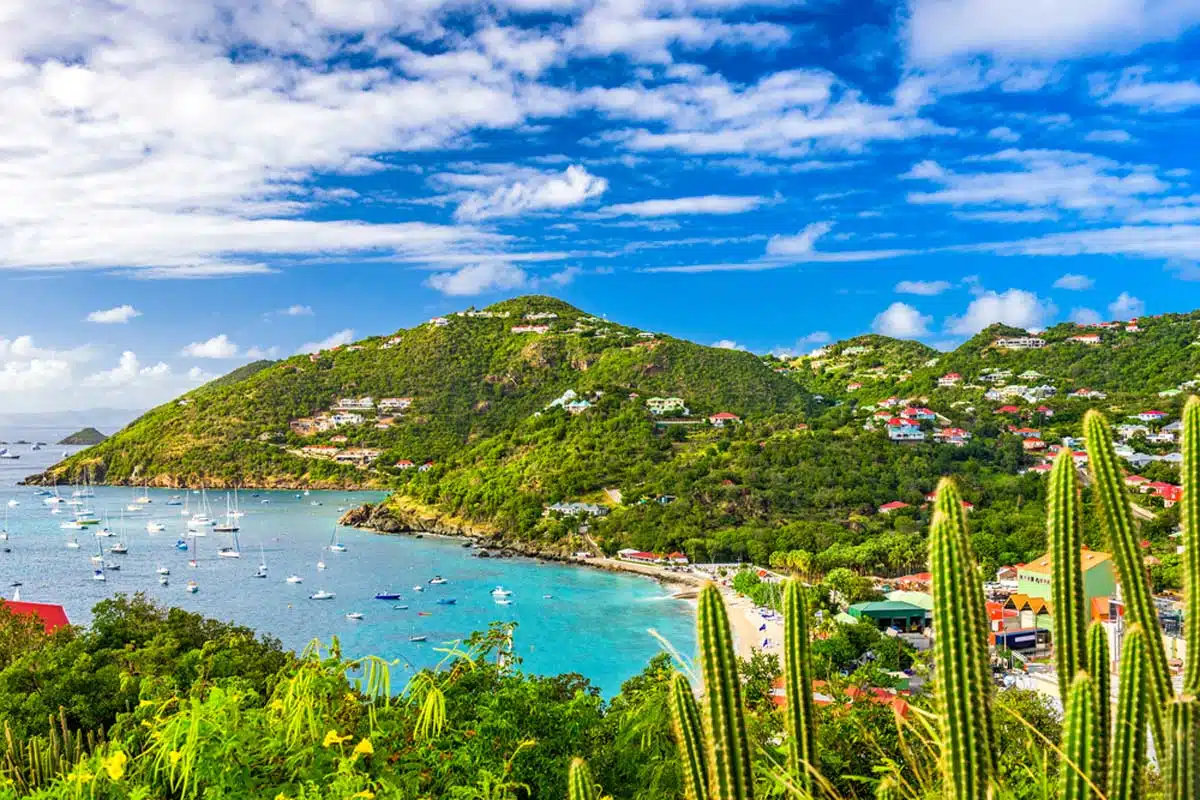 Looking for an uber-luxe experience with exotic scenery? Saint-Barthélemy Island is precisely where to visit in the Caribbean for just that. This island encapsulates luxury and a laissez-faire ambience like no other, with posh villas and fantastic restaurants.
Most Saint Barts restaurants serve world-class dishes, mainly around French, Indian and Creole cuisine. After working on your tan or jet skiing, pull up at a beach restaurant for lobster lunch and a boozy affair. La Cabane, Le Tamarin, Bonito and Fish Corner are all excellent choices.
Saint Barts is one of the most expensive tropical getaways that draws the likes of Jeff Bezos, Mike Tyson and the Kardashians, so you can imagine its resorts are top-tier.
Curaçao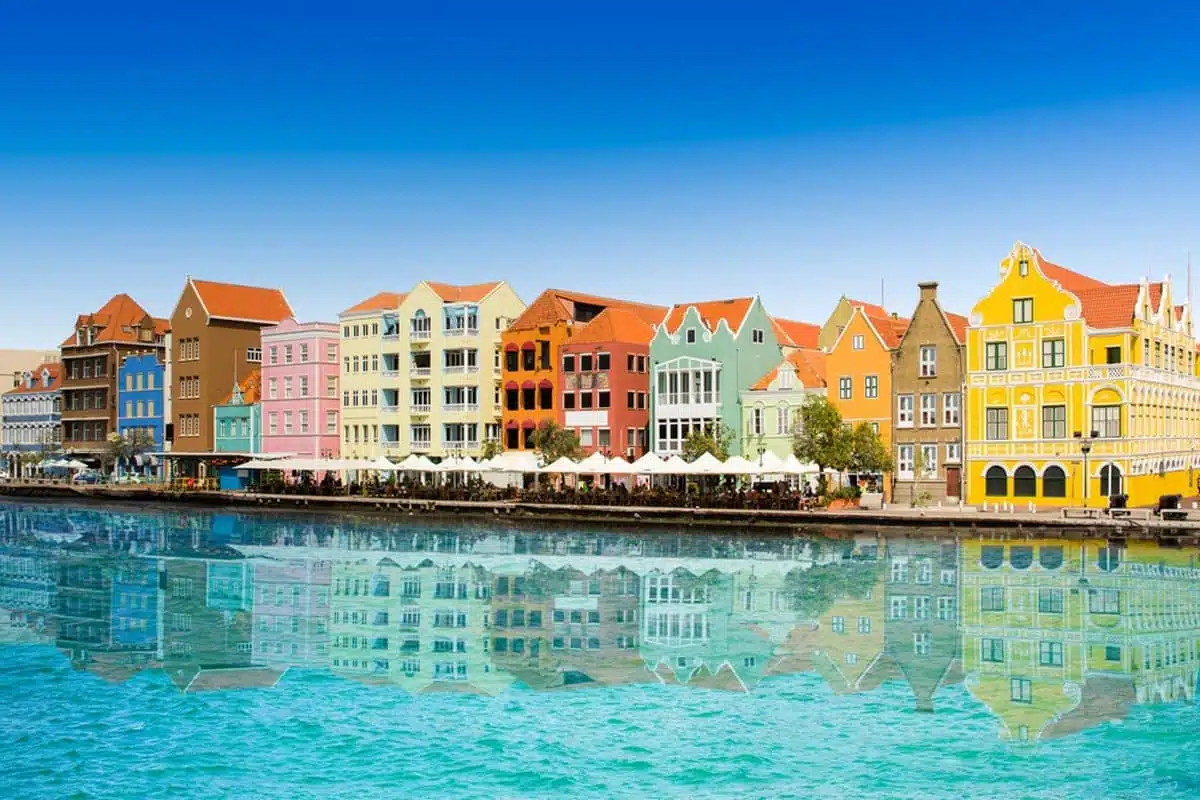 Allow me to introduce you to one of the most idyllic places to vacation in the Caribbean: Curaçao.
This Dutch Caribbean island is sunny year-round with stunning beaches, hidden coves and vivid coral reefs. Pastel-hued colonial buildings adorn its capital, Willemstad, full of Afro and Dutch-inspired restaurants.
Blue Bay is a popular beach for diving and sunbathing. Relax at Cas Abao Beach or Playa Porto Marie, oceanfront cafés, so that you can unwind on your beach chair with a cocktail.
Ready to party? Willemstad is also a gateway to beachfront nightclubs. Though it is also home to historical attractions like the Kurá Hulanda Museum, if you fancy being in bed by 9pm.
Marigot Bay, St. Lucia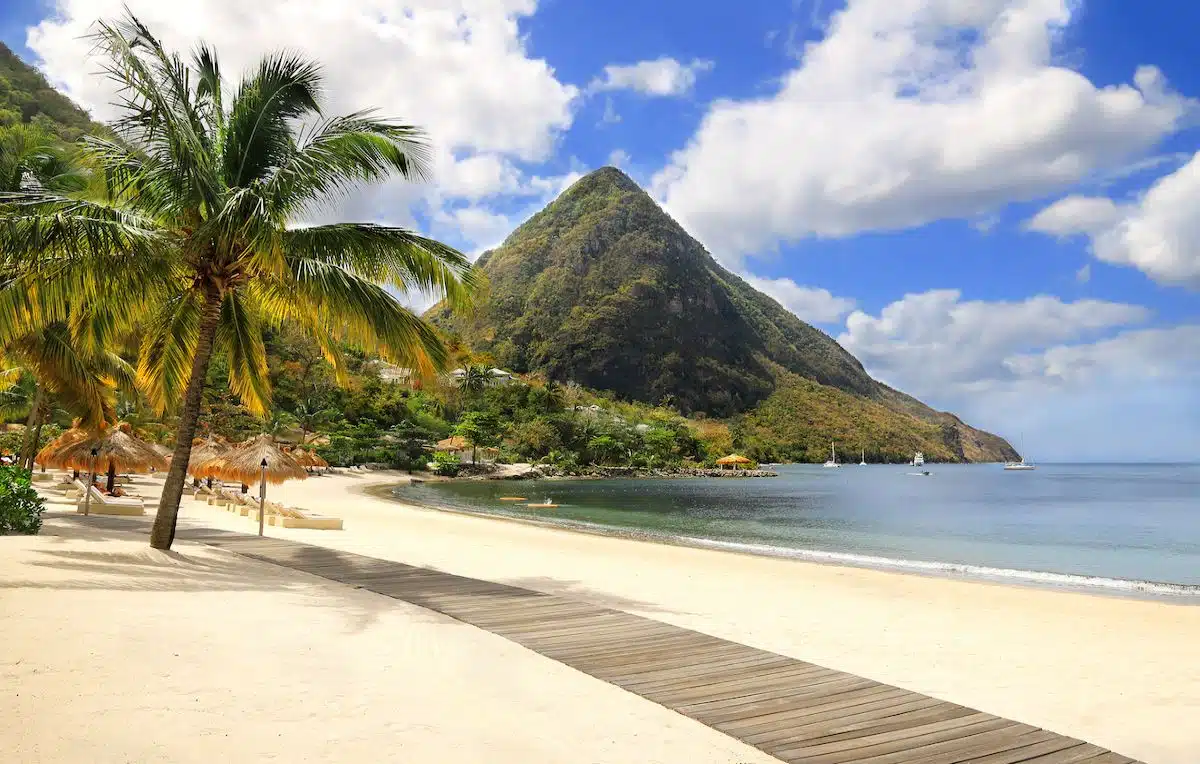 Welcome to one of the best destinations in the Caribbean, gorgeous St. Lucia. Its coast consists of volcanic beaches, quaint fishing villages and lavish resorts. The island's Marigot Bay is a historical landmark, once the location of naval battles between the British and French.
Green figs and saltfish, stewed meats, lambic and bouyon are among the delicacies you dip your fingers into while visiting St. Lucia.
While you can chill out in Marigot Bay, heading to the nearby capital of Castries makes for the ultimate day trip. Here you can explore the history of St. Lucia along the harbour or head to the main Central Market to indulge in local food and crafts.
Kingston, Jamaica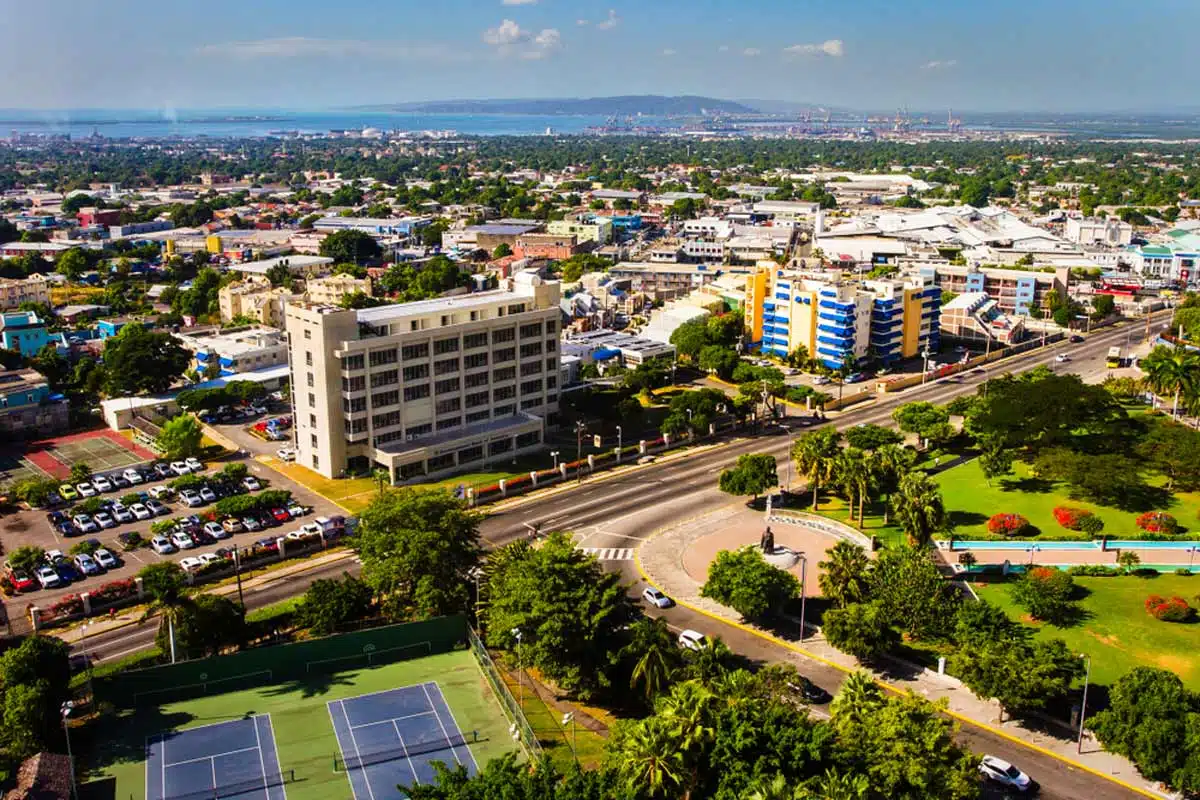 Jamaica's capital is one of the most sought-after places to go in the Caribbean. One big reason for this is the legendary Bob Marley's former home which is now the Bob Marley Museum.
Kingston is a sprawling city with strong roots in reggae culture. It's a chance to embrace Rastafarianism, dancehall music, and traditional food that originated in Jamaica. You can experience that at Dub Club for an authentic taste of Rasta Culture.
Ackee and saltfish is the national, must-try dish; as for where to eat, you'll have unlimited options, but Usain Bolt's Tracks & Records wins the race.
Santo Domingo, Dominican Republic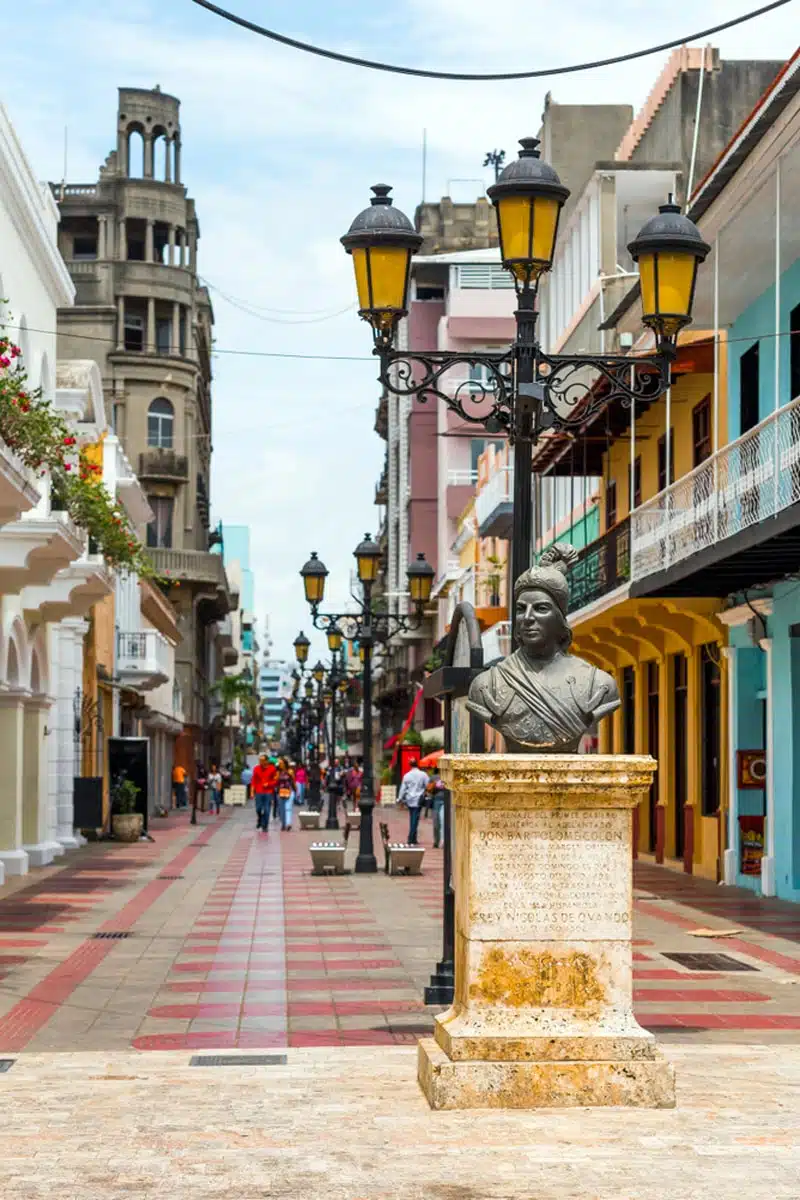 Another Dominican Republic destination you need to visit is Santo Domingo, the island's vibrant capital. SD seamlessly blends old-world charm with contemporary flair (namely a fun party scene).
By day, step back in time as you stroll through the narrow streets of the Zona Colonial, the oldest European settlement in the Americas.
Discover historical gems like the Cathedral of Santa Maria la Menor, the first cathedral in the New World, and the Alcazar de Colón, the former residence of Christopher Columbus' son.
At night, it's time to get wild. Your first stop should be the lively Malecón, a waterfront promenade offering stunning views of the Caribbean Sea. Prepare for merengue and bachata music to fill the air, and sample delicious Dominican cuisine at local restaurants.
Top Tip: Booking a guided walking tour of Santo Domingo's historical sites is one of the best ways to explore the city.
Nassau, Bahamas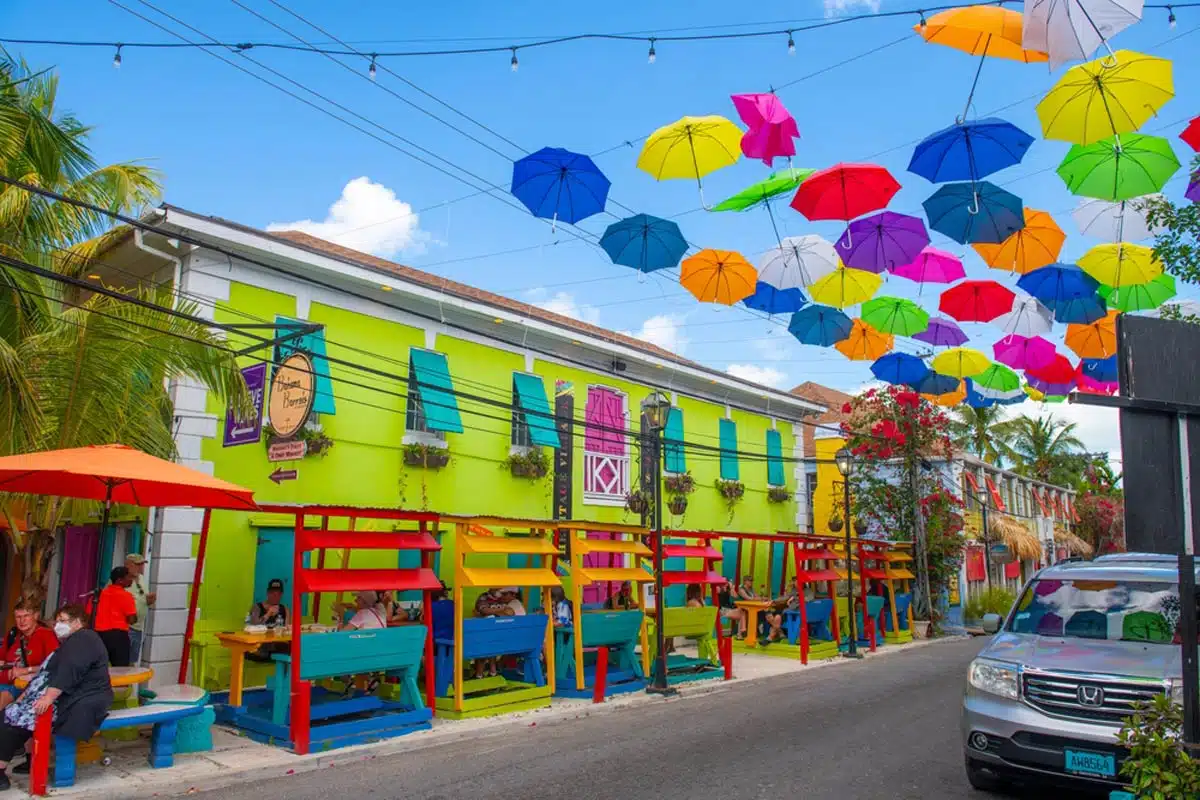 Last, but by no means least, Nassau is one of the best places to visit in the Caribbean.
Situated on the New Providence Island in the Bahamas, stunning beaches and colonial architecture are a given. However, the iconic Pink Sand Beach on nearby Harbour Island is totally enchanting – and a must-see.
One of the main draws of Nassau is its history. And nowhere is this more clear than at the Pirates of Nassau Museum, where you can delve into the captivating world of pirates through interactive exhibits and displays.
Make sure to swing by Fort Charlotte, too – this impressive fortress was constructed in the late 18th century and evidence of the many maritime battles it featured in can still be seen today.
For culture-seekers, heading to Straw Market is akin to a theme park. Pick up an authentic souvenir by Bahamian artisans, or simply marvel as the locals do their thang and craft in front of your eyes.
Another major reason people stop here is for its proximity to Exuma Cays – known for its famous swimming pigs. Swimming alongside these cuties in their natural habitat is a pretty magical experience.
Top Tip: Book your Exuma Cays tickets in advance – they sell out fairly quickly.
Practical Tips for Choosing the Best Caribbean Destination
Choose a destination that suits your desire for your trip. Do you want to be a beach bum all day, hit up bars or escape into nature? There's a Caribbean destination just for you.
Not sure what to bring with you? Check out my tropical holiday packing list to prepare for your trip.
Best Places in the Caribbean: Map
Read More Caribbean Travel Guides
Love This? Save and Share on Pinterest