Packing for a trip to the Caribbean requires some planning. Not to worry – I'll break down everything you need to know about how to prepare for a tropical island vacation.
So, you're hitting up the Caribbean? Lucky you.
It might seem like you can get away with bringing nothing but your favourite swimsuit, sandals and summer dress. And while, for the most part, you can – that's not the full story.
What about when the tropical storms hit? And what do you need to capture the best memories of your trip?
Fear not – these are the things you do not want to miss when packing for a trip to the Caribbean…
Caribbean Vacation Packing List: At A Glance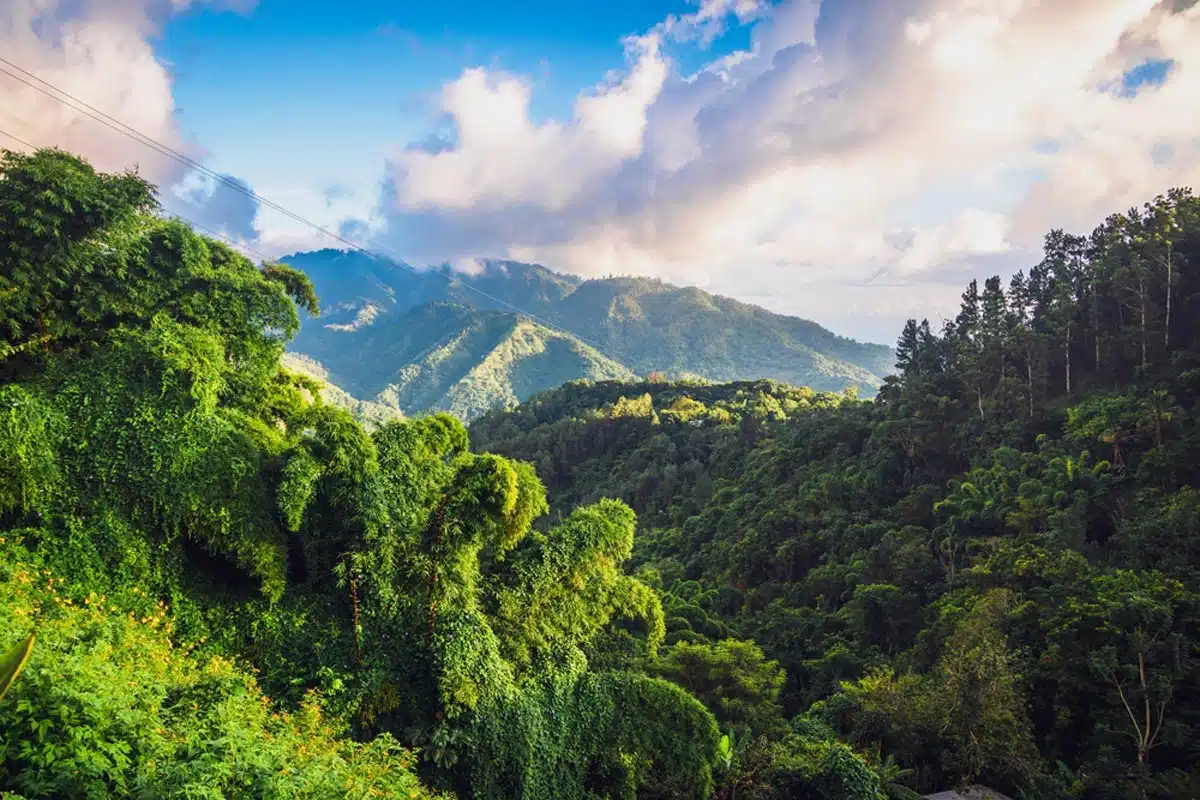 Waterproof Trainers – You'll want to bring comfy waterproof shoes you can use for walks on the beach or in the jungle. I love my Tropicfeel Monsoons.
Swimsuit — You're in the Caribbean, you'll need at least one of these.
Sunglasses — Grab your favourite pair. Just make sure they have UV protection.
Suntan Lotion — The island sun is no joke. Try to avoid sunburn whenever possible.
Sandals or Water Shoes — You'll be in the water… a lot, so bring the proper footwear.
Daypack — Organise your essentials in a backpack so they're easy to carry. It also doubles as your personal item on the plane.
Passport — This is a necessity. Tuck it away in your travel backpack or carry-on.
Shorts — You'll need these any time of year. Bring some you can dress up or down.
Dress — Bring a dress for when you want to style up for sundowners near the beach and seafood dinners.
Lightweight T-Shirts — Pack lightweight clothing to keep the heat at bay.
What to Pack for a Caribbean Vacation
These are the packing essentials for a Caribbean Vacation any time of the year…
Luggage
You'll want durable and versatile luggage for a trip to the Caribbean. Here are my favourites.
Carry-On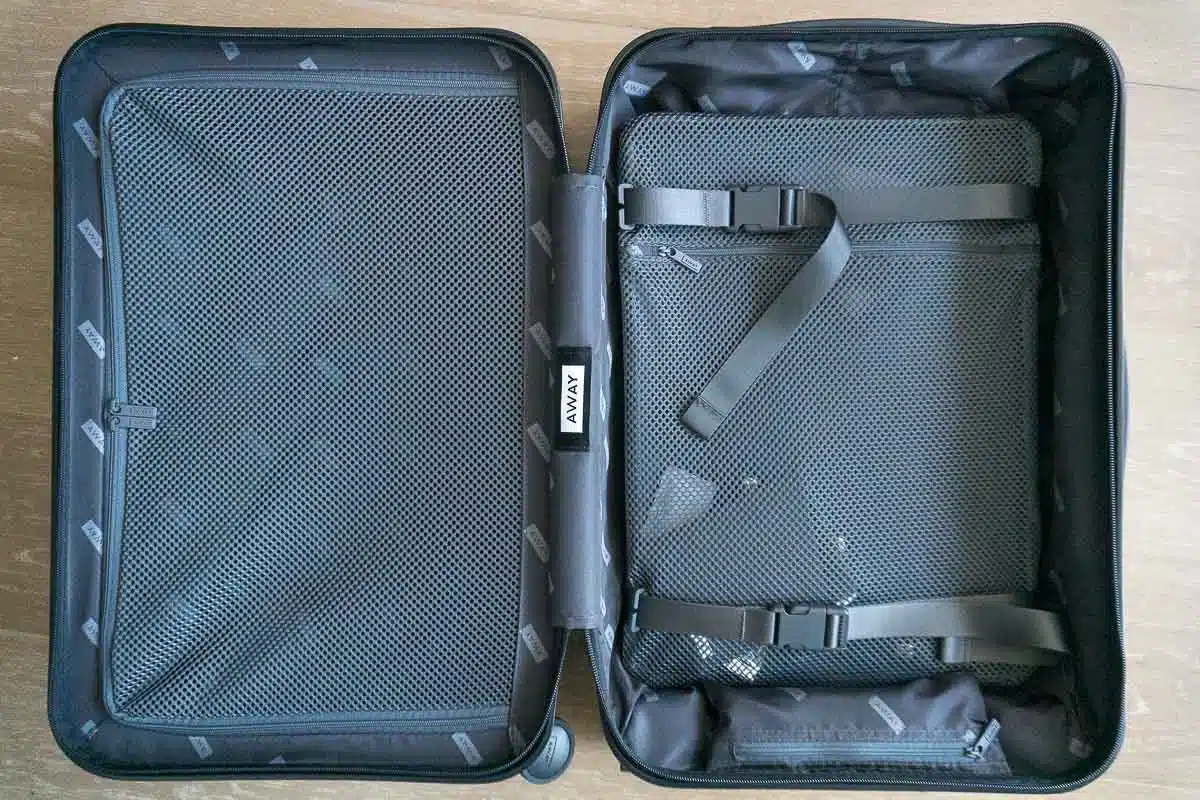 You can fit most of your Caribbean vacation belongings in an overhead suitcase, like this Carry-On from Away. Having hardshell luggage to protect your belongings when it rains (and from airport bumps and scrapes) is also handy.
Packing Cubes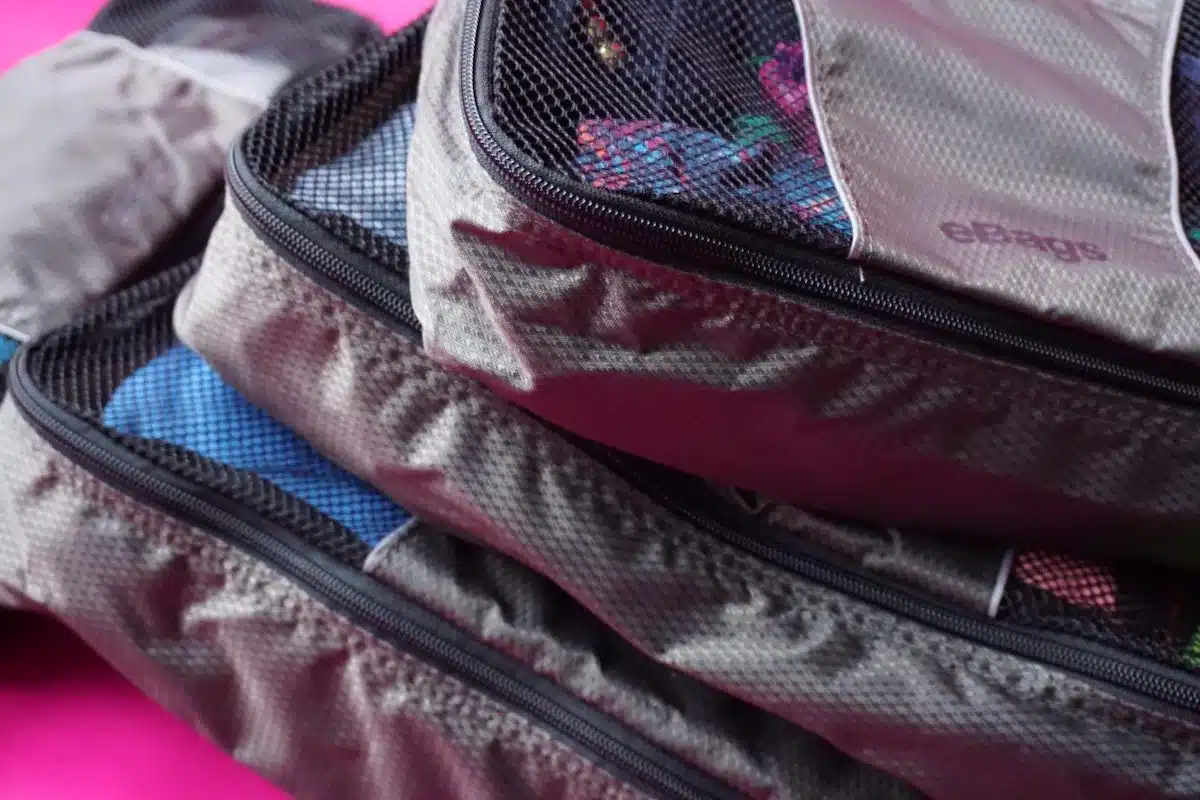 Packing cubes are a lifesaver. They allow you to separate your outfits and are excellent space savers. Trust me, they work great.
Daypack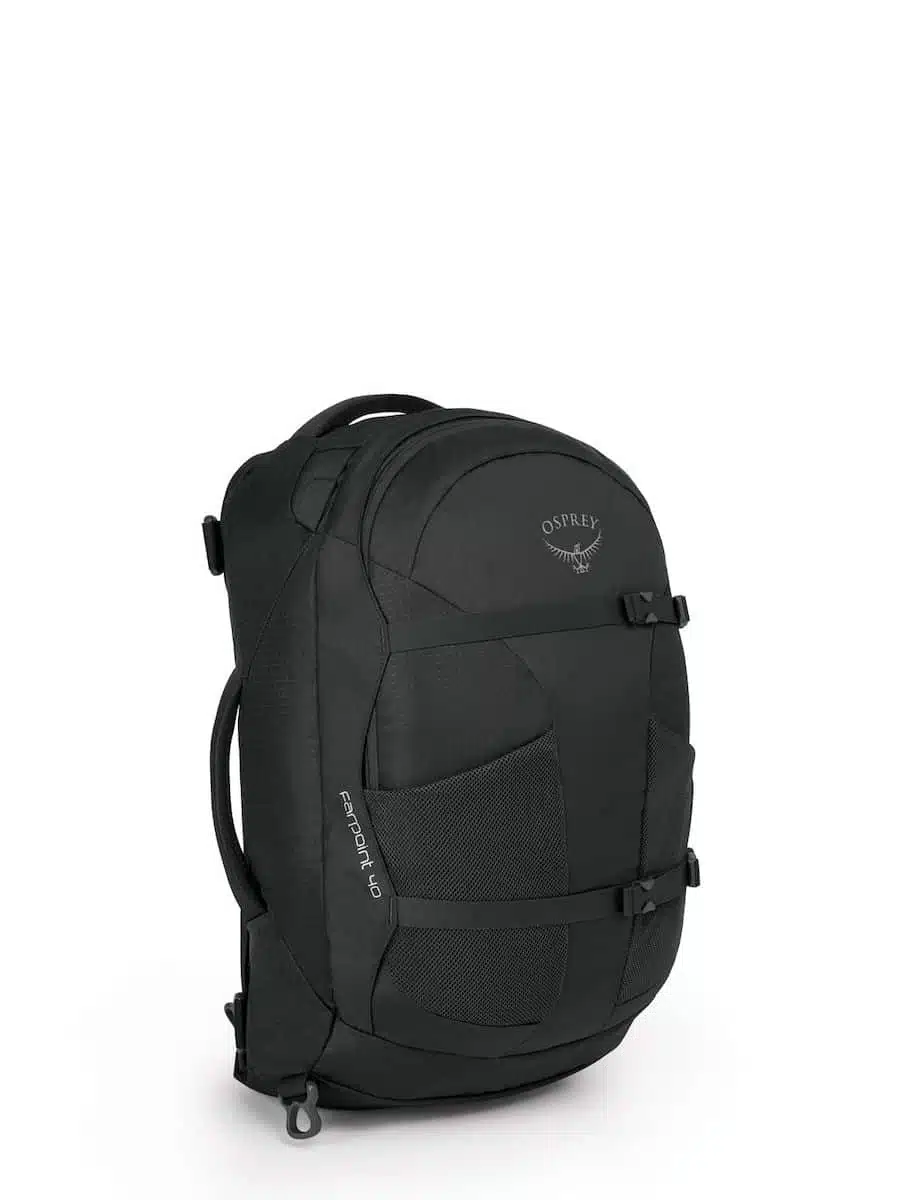 You'll need some beach and hiking essentials for long days of having fun in the sun. Storing them in a lightweight daypack like this one from Osprey makes life much easier.
Clothes
You'll want the right Caribbean vacation clothes depending on the season. Here's a look at some of the items you can't afford to leave out of your luggage.
Beachwear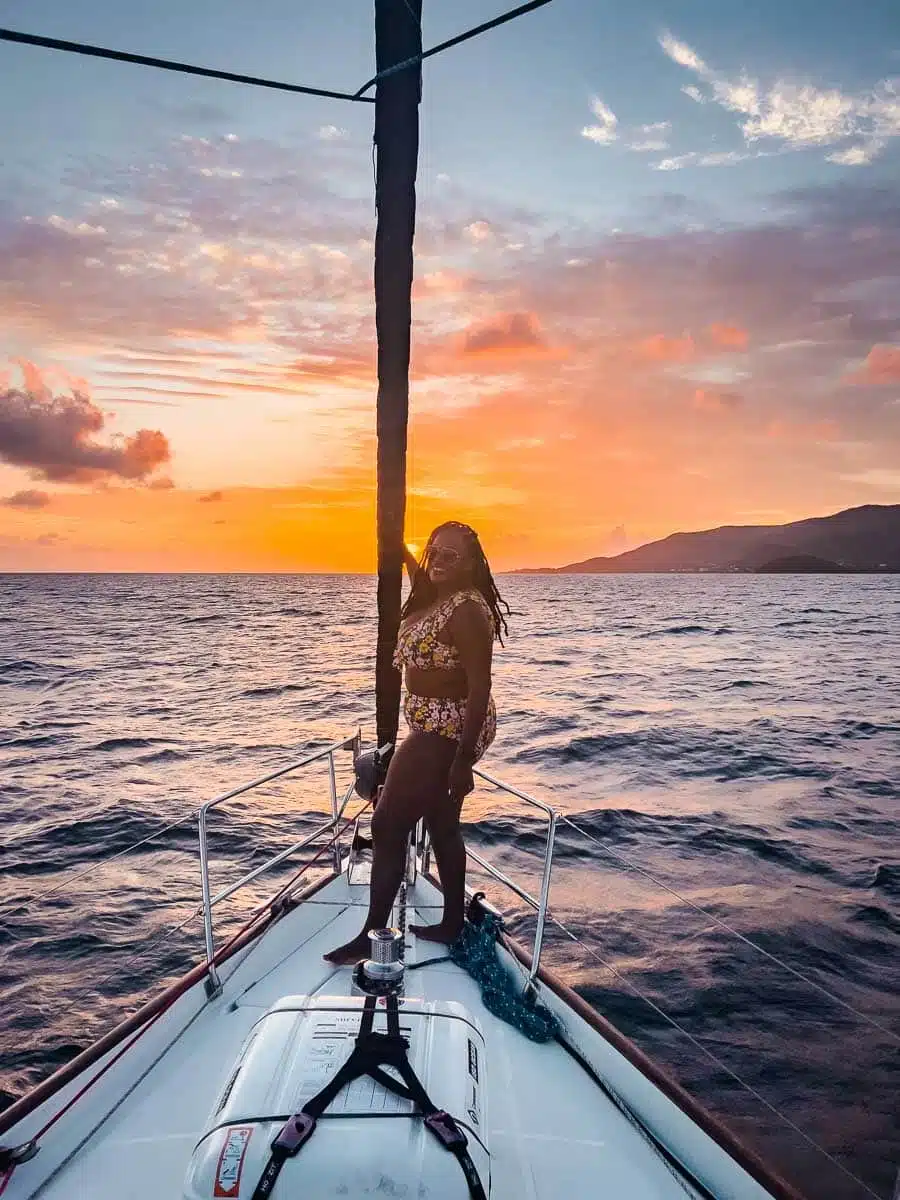 No matter when you go to the Caribbean, you'll want to bring your best beach clothing and accessories. Think swimsuit (or three), a coverup, a beach towel, sunglasses and flip flops. You'll also want to pack a sunhat for those long days in the sun.
Loose Fitting Shirts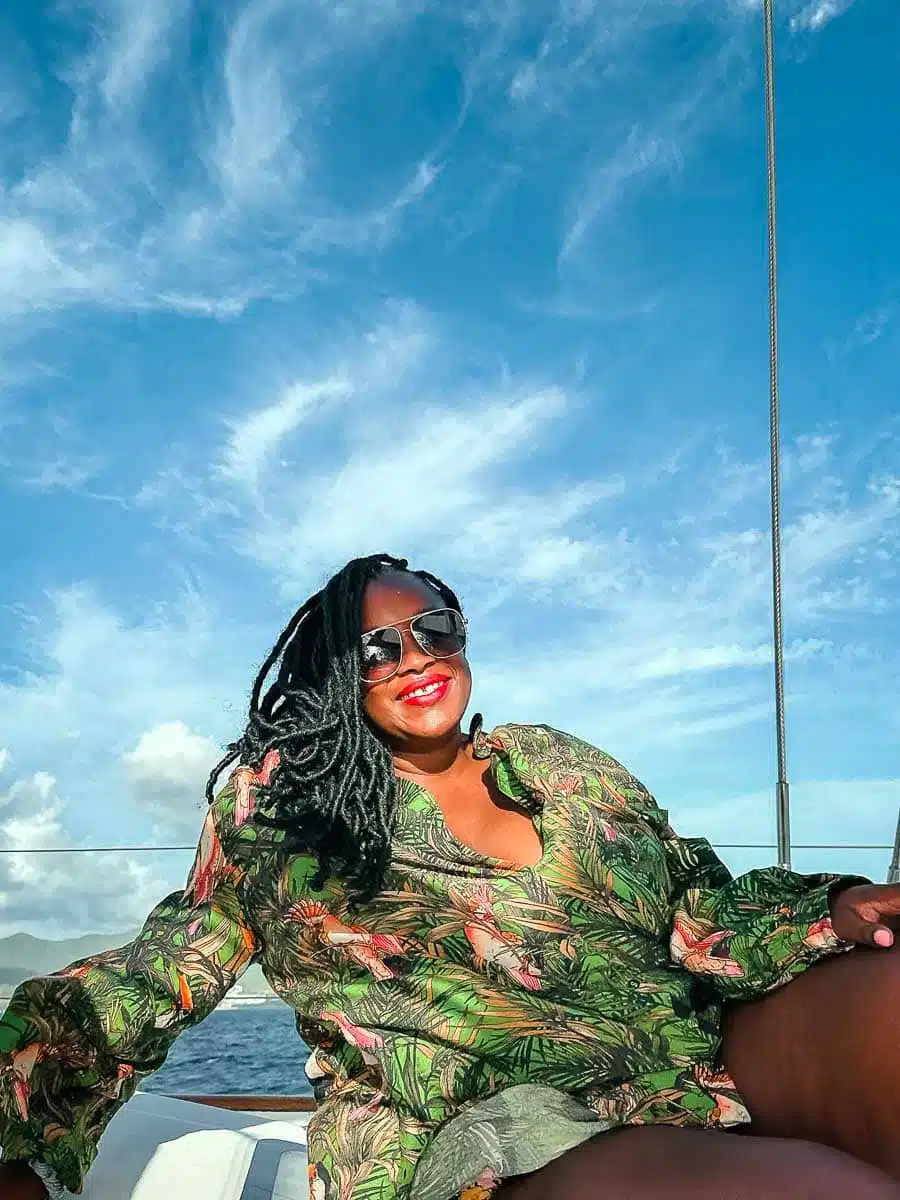 Stay cool with linens and boxy shirts in light colours. I like bringing both short and long sleeves that I can combine with shorts or linen trousers throughout the week.
Dress Shirts
Bring a button-up shirt (or two). Long sleeves are versatile, you can use them in a capsule wardrobe and they protect you from the sun and mozzies.
Shorts and Pants
You will want a few lightweight pairs of shorts and pants for your Caribbean holiday. Stick with neutral colours that look appropriate in casual and upscale settings to make packing even easier.
Dresses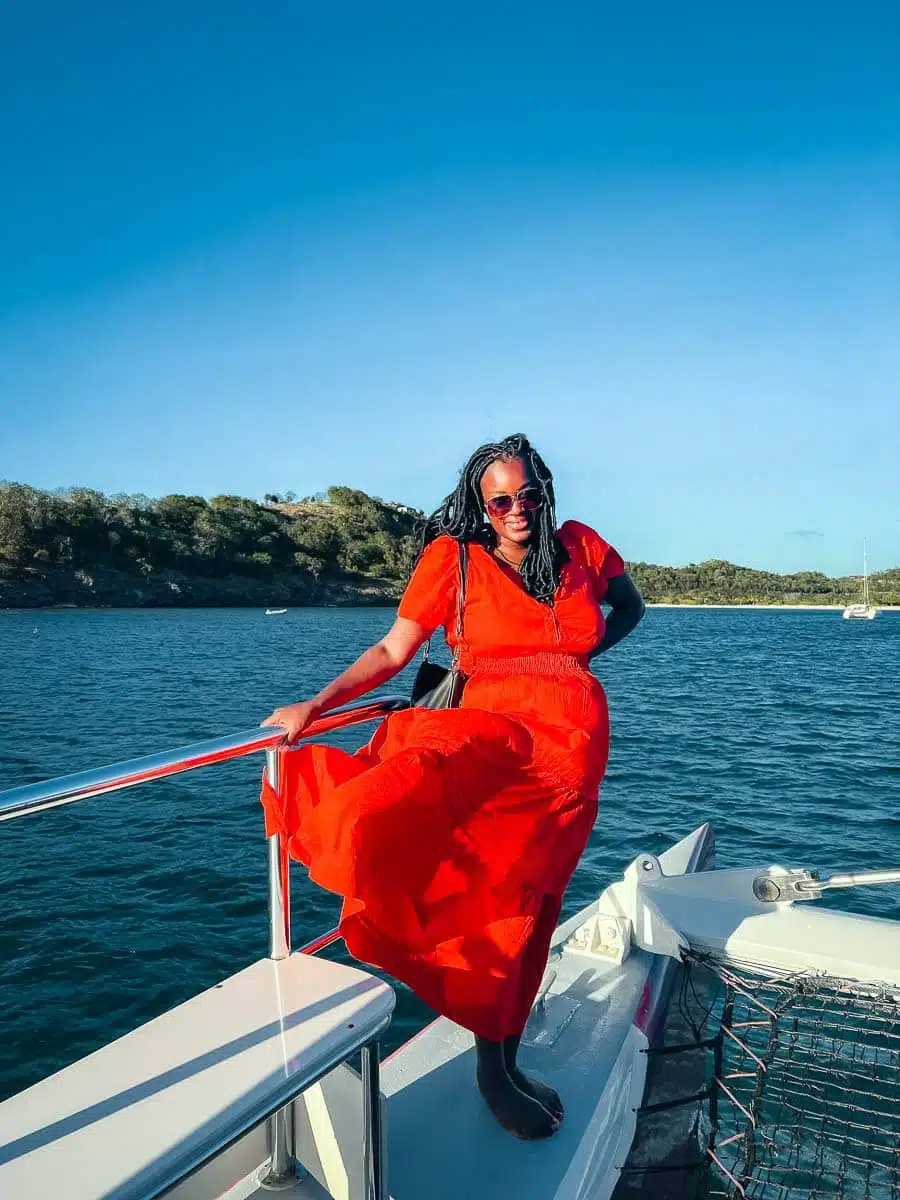 Bring a sundress for the afternoon and a longer option for those fine-dining dinners watching the sunset over the Caribbean Sea (does it get more romantic?)
Anti-Insect Sleepwear
Because the mozzies come out during the rainy season, it won't hurt to pack these cosy PJs that double as insect repellers. Don't forget to pack bug spray for the day, too.
Outer Shell
If you're travelling during the rainy season, be sure to bring along a lightweight rain jacket like this one from Rab. Trust me, it comes in handy.
Footwear
I can't stress enough having comfortable shoes for your Caribbean vacation. If you only bring one pair (besides sandals), I recommend the following:
Comfortable Trainers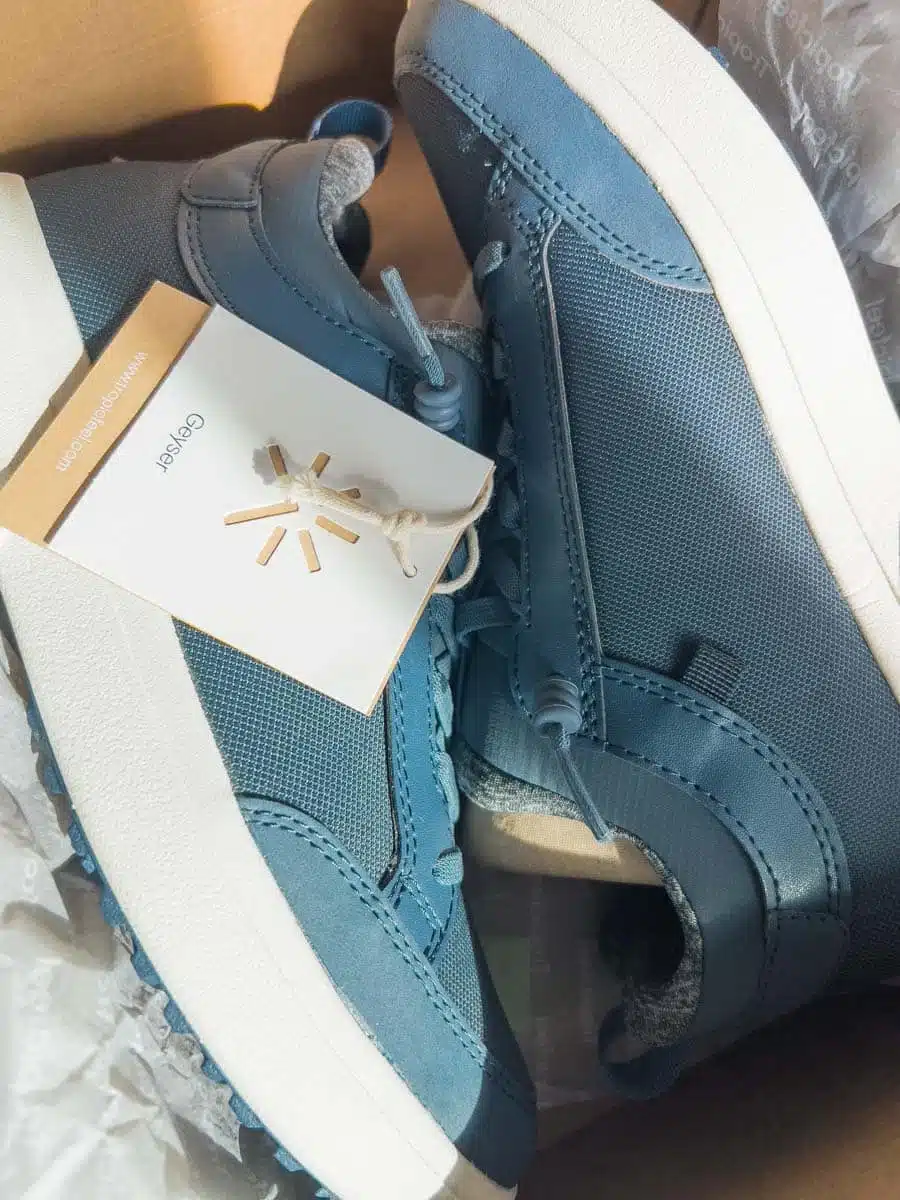 To tackle the many hikes and mountains on the islands, suitable footwear is key. These walking shoes are versatile enough for traversing cities or airports and can even take on some tropical hikes.
You'll want the best pair of water-resistant shoes for the island trails and beach boardwalks in the Caribbean. These dry quickly, are lightweight, and have enough tread to handle hiking trails.
Sandals
Long days at the beach or poolside require the best sandals. Birkenstocks are back in fashion, or classic flip-flops are also a great choice.
Dress Shoes
Whether you prefer high heels or a pair of stylish loafers, you'll want some modish shoes for dressing up at night.
Gadgets + Electronics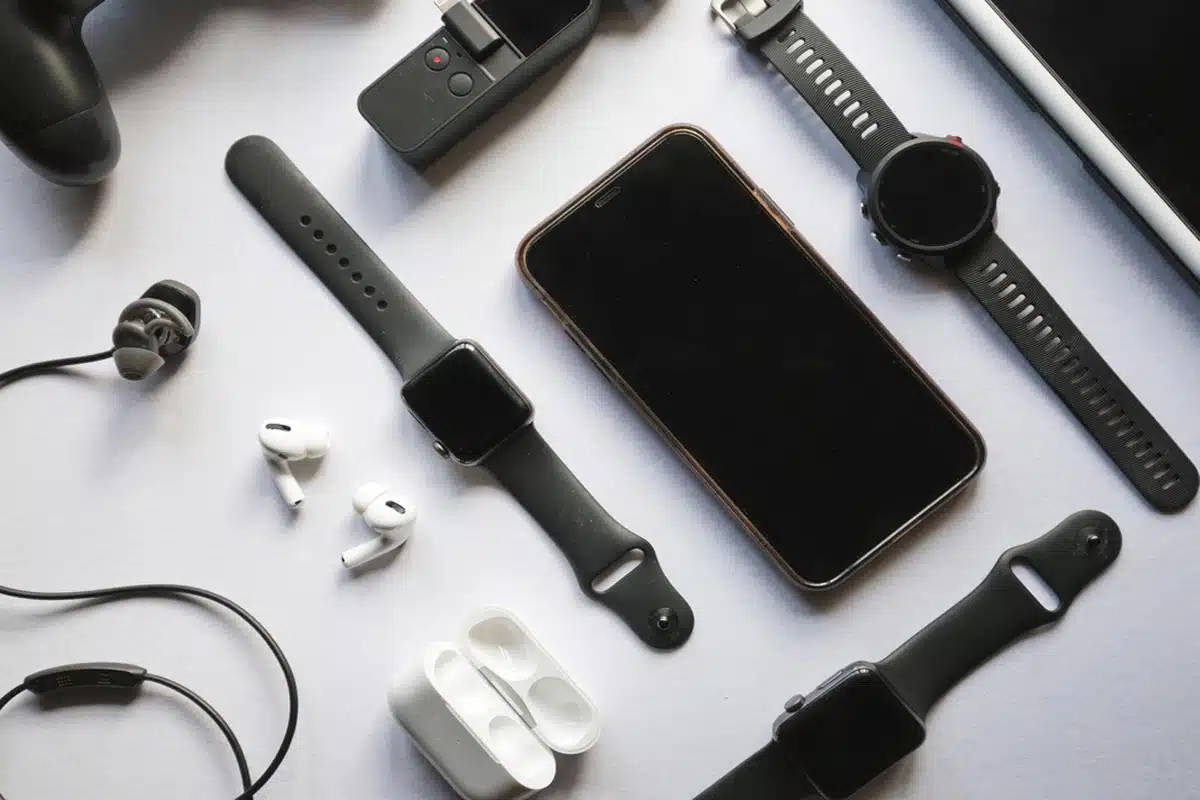 Getting away from it all? Good. But you also may want to capture the memories on some high-tech gadgets.
Camera
Sure, smartphones take better pictures than they used to. But ordering a new iPhone because you left yours in your swimsuit sucks.

I love my GoPro Hero11 – it's lightweight and takes epic 5k images.
Memory Cards
If you're spending any length of time on your Caribbean holiday, you'll want to pack an extra memory card. Nothing's worse than capturing the perfect shot and seeing the dreaded "memory full."
Spare Batteries
Bring spare batteries for your camera. They don't take up much space, and you never know when you need them.
Noise Cancelling Headphones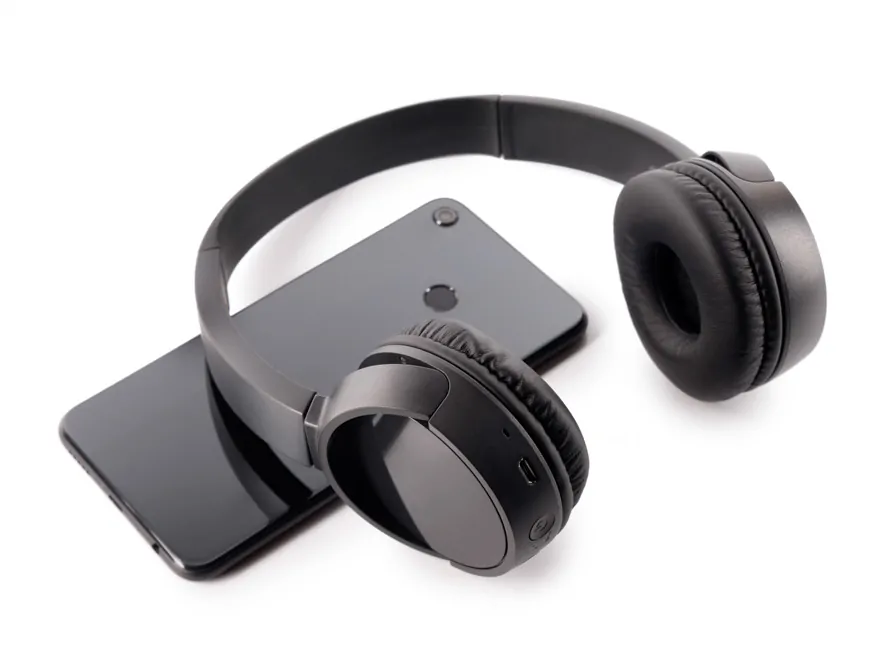 A flight to the Caribbean can last for many hours and involve layovers (or screaming children). Dive into your favourite podcast or show without interruption with noise cancelling headphones.
Travel Adapter
Travellers from North America, Central America and a few other countries won't need an adapter, as most Caribbean countries use Type A and Type B plugs. But you'll want a Multiway International Adapter anytime you travel away from Europe, plus it has surge protection for your tech gadgets during storms.
Torch
Tropical storms are real. Bring a torch in case your hotel loses power for extended periods. It can really come in handy while waiting for the lights to come back on.
External Power Pack
Portable power packs have saved the day for me more than once. If you can't find an outlet or the hotel loses power, at least you can charge up your devices once or twice.
Toiletries
Essentials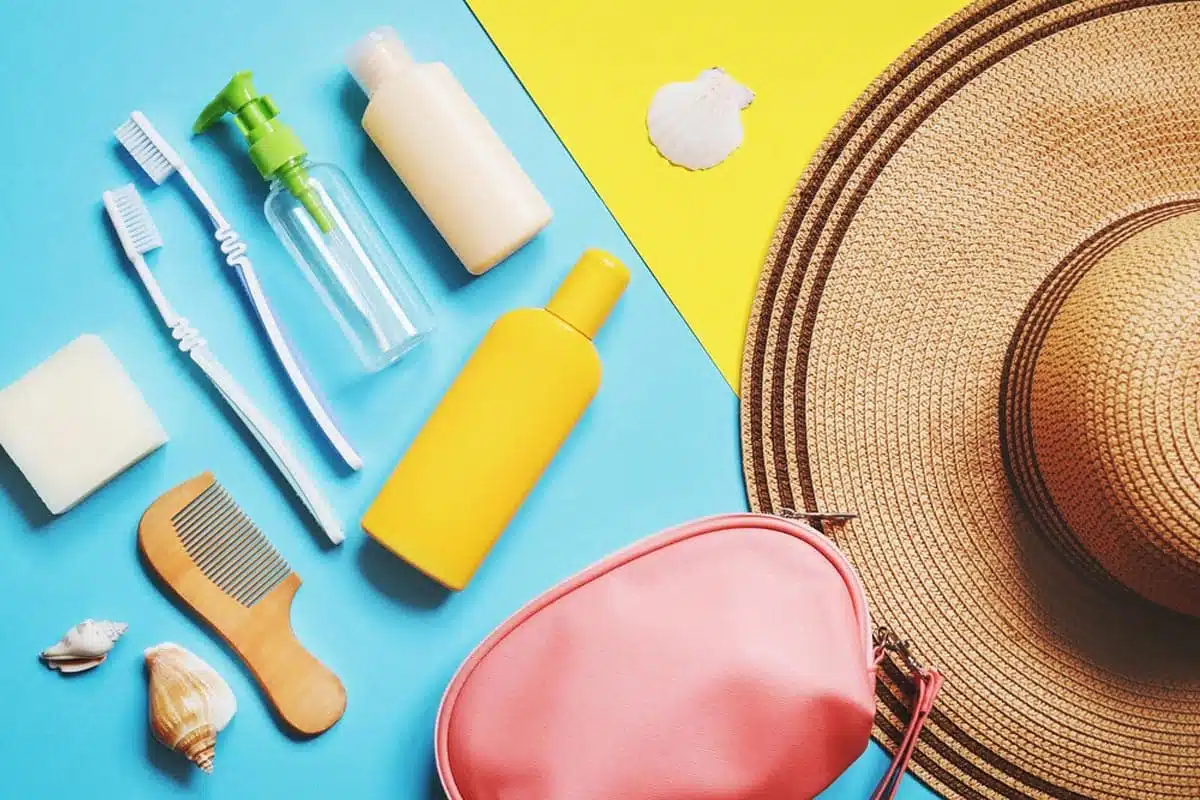 Don't forget those much-needed items like shampoo, toothpaste, a toothbrush, deodorant, lotion and your feminine hygiene supplies.
Medication
Every packing list for a Caribbean vacation should include any prescription medications, insect repellent and a first-aid kit.
Sunscreen
You'll need sunscreen daily. Choose a reef-safe option to avoid sunburn while protecting those adorable sea creatures.
Essentials
There are some items you legally can't leave off your Caribbean packing list. Here are a few.
Passport / Visas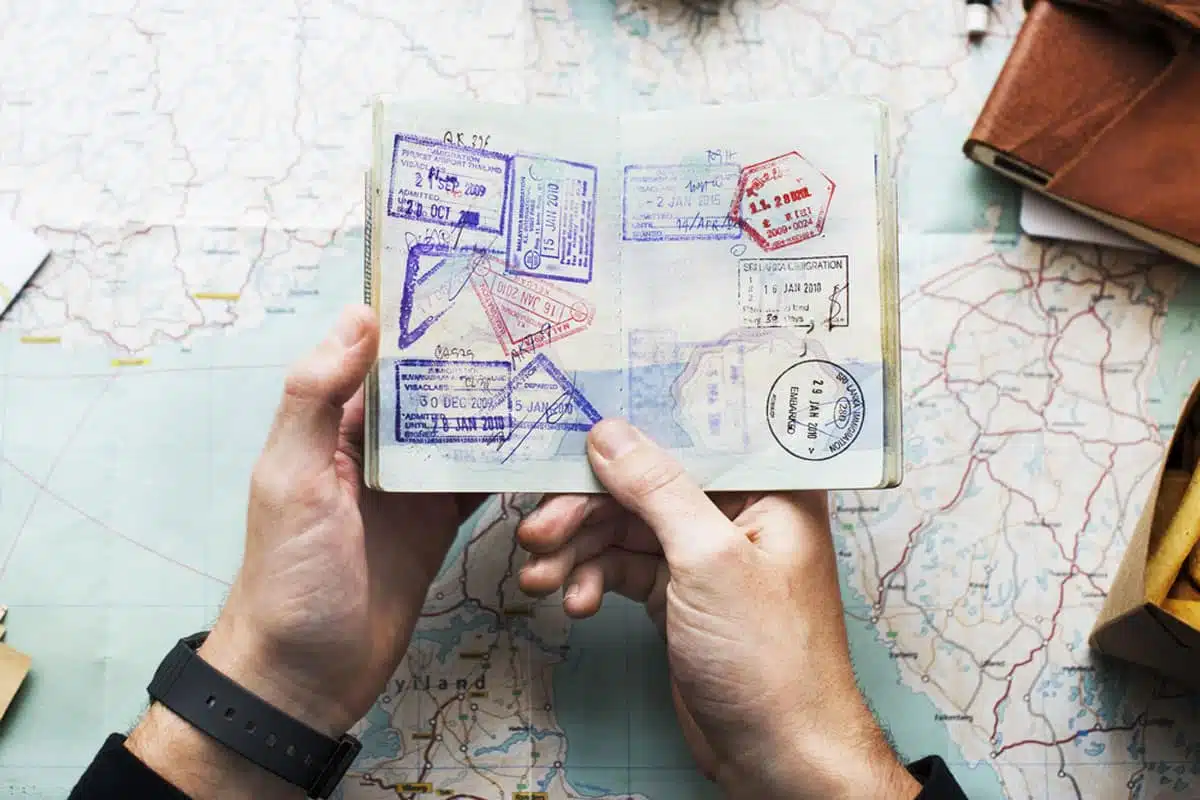 Unless you're a citizen in the country you're visiting, you'll need one of these. Check well in advance if you need a visa.
Travel Insurance
Ever had to cancel a trip last minute? You might feel differently about travel insurance going forward. It also comes in handy if you get injured or sick on your holiday.
Cash / Credit Cards
Tell your bank and call your credit card company before you go. And wait until you get to your destination (not the airport) to convert your money to the local currency.
Tickets and Reservations
Save any tickets and reservations you can on your phone or digital wallet. But paper copies never hurt, either.
Emergency Contacts + Addresses
Alert a close relative or friend to your travel itinerary. You never know when that information may come in handy.
Copies of Important Documents to Keep Separate from Wallet
If you're the victim of pickpocketing (rare but it can happen), it'll save you time and headaches having backup copies of important documents like your:
Passport
Visa
Health insurance
Reservations and tickets
Guide Book
Pick up a guidebook to your destination. Download a digital copy, too. Fodor's Caribbean Travel Guide is an excellent option.
Water Bottle
I recommend purchasing a refillable water bottle like the Hydro Flask to cool you down on the white sands or jungle mountains. Don't use plastic bottles – not cool.
What to Pack for a Caribbean Vacation in the Summer
Summers in the Caribbean are known for hurricanes. Here are a couple of items I always recommend for a summer Caribbean travel packing list.
Waterproof Hiking Trainers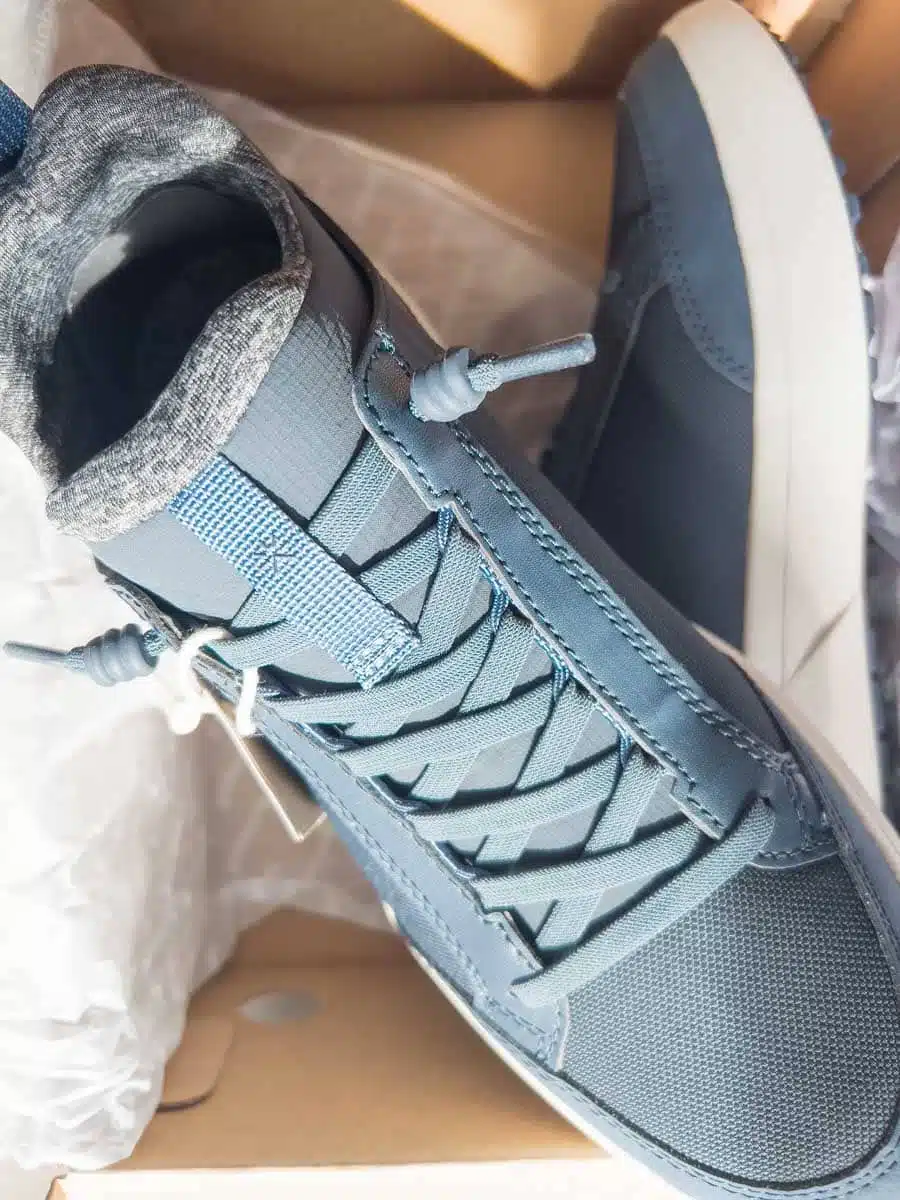 Check the weather report; wearing waterproof hiking trainers is a safe bet in the summer. I really love the Tropicfeel Geysers because they dry fast and don't weigh you down.
Outer Shell
Rab makes a lightweight outer shell that's excellent for wearing during the frequent summer storms.
What to Pack for a Caribbean Trip in the Spring
Looking at what to pack for a tropical island vacation in the spring? You can stick to all the essentials, but bring an extra tech gadget or two as the days start to get longer (more photo ops).
Drone
You can catch some epic photos with a drone anytime in the Caribbean.

But in the spring, you don't have to wake up quite as early to catch some phenomenal sunrises with a high-quality drone like this one. Don't leave it at home.
Memory Card
Trust me on this one – bring a memory card for all the extra photos you'll take on your camera or drone.
What to Pack for a Caribbean Vacation in Autumn / Fall
Autumn/Fall is still the rainy season, and you're not out of the woods yet regarding hurricanes.
Umbrella
Like in the winter, you should pack rain gear in case you get caught in any storms. An umbrella also might suffice because wet weather is less frequent in the fall.
What to Pack for a Caribbean Vacation in Winter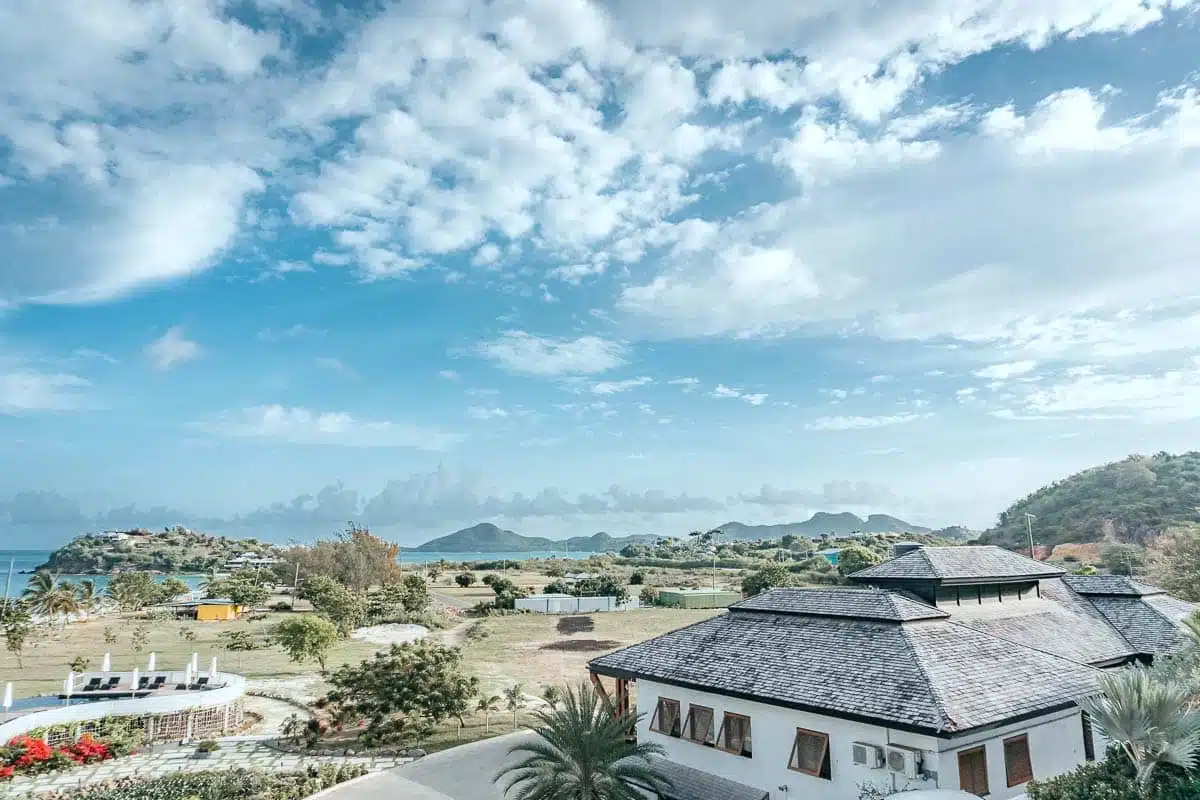 Winter is the most popular time in the Caribbean and gives you plenty of winter sun and ideal conditions for hiking or beach days. Pack accordingly.
Sunhat + Sunglasses
It's often sunny in the Caribbean, but if you travel in January or February, you're getting some of the brightest days, so be sure to pack a good sun hat. Don't forget sunglasses to protect your eyes from the rays, either.
Party Wear
The Caribbean comes alive with festivals in the winter months, from Sugar Mas in St. Kitts to the Festival of Light in St. Lucia. Bring comfortable, stylish clothes for celebrations and parties.
Caribbean Trip Packing List Tips
Packing clothes for a Caribbean vacation is a bit easier than somewhere like Iceland. Because you're bringing a lot of lightweight options, you can probably get away with carry-on luggage if you're visiting for a week or less.
Check the forecast before packing. Weather in the fall and winter may change from week to week.
Packing List for Caribbean: Read More Caribbean Travel Guides
Love This? Save and Share on Pinterest