It's time to delve into the past with these fabulous things to do in Cuba. From following in the footsteps of Hemmingway to climbing El Yunque, get ready to learn about some of the country's best attractions with this guide.
Where do I begin with Cuba? It was high up on my list of places to travel for a very long time until I finally made the journey a few years ago.
It's one of the most breathtaking Caribbean islands to visit (and also the largest). So, it's no wonder that Cuba is a bucket list destination for many travellers.
Cuba's streets are a time capsule of a bygone era, with plenty of historical landmarks to explore and old-time bars that transport you right back to the 1950s. The stunning beauty of the island and nature-filled destinations? That's the less talked about side of the island.
So, where do you start? Read on to discover my top picks when it comes to Cuba activities.
Need help to figure out where to stay? I recommend Havana's El Candil Boutique Hotel for deluxe, centrally-located accommodation (the cute vintage photospot outside is an added bonus).
Top 5 Things to Do in Cuba
Spend Some Time Exploring Historic Havana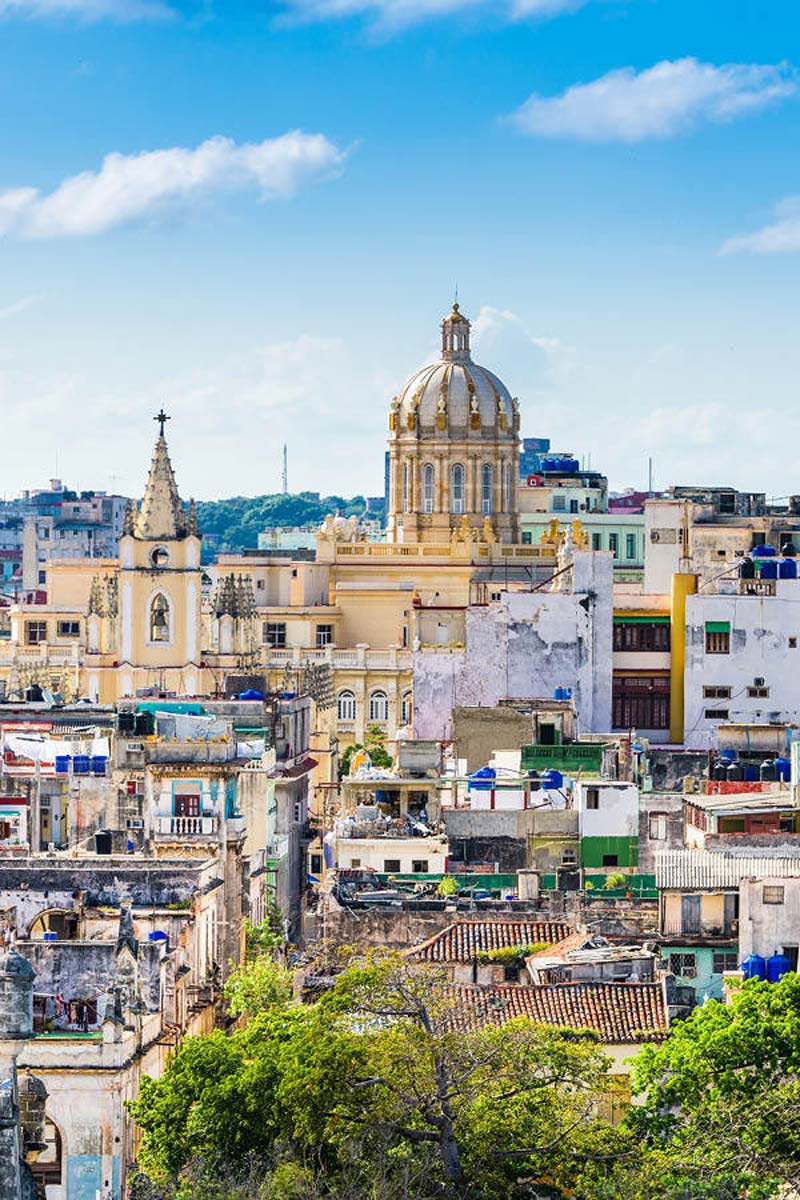 Visiting Cuba without exploring Havana? Huge mistake. The hype around this vintage-filled capital is worth it; the country's rich culture and history is reflected in its countless monuments and museums.
But where do you start? Kick off by exploring the cultural sites – Havana Cathedral and Revolution Square are two of the most iconic places in the city. To be totally honest, you could easily spend a couple of hours just wandering through the streets and snapping photos of the colonial buildings and cute cars (more on those later).
You should also take the time to delve into Havana's historical landmarks. I loved the Parque Historico Militar with its two towering fortresses, El Morro and La Cabaña. Time your visit just right (AKA at 9pm) to witness the firing of cannons – or El Cañonazo – at La Cabaña.
Admire Trinidad's Architectural Beauty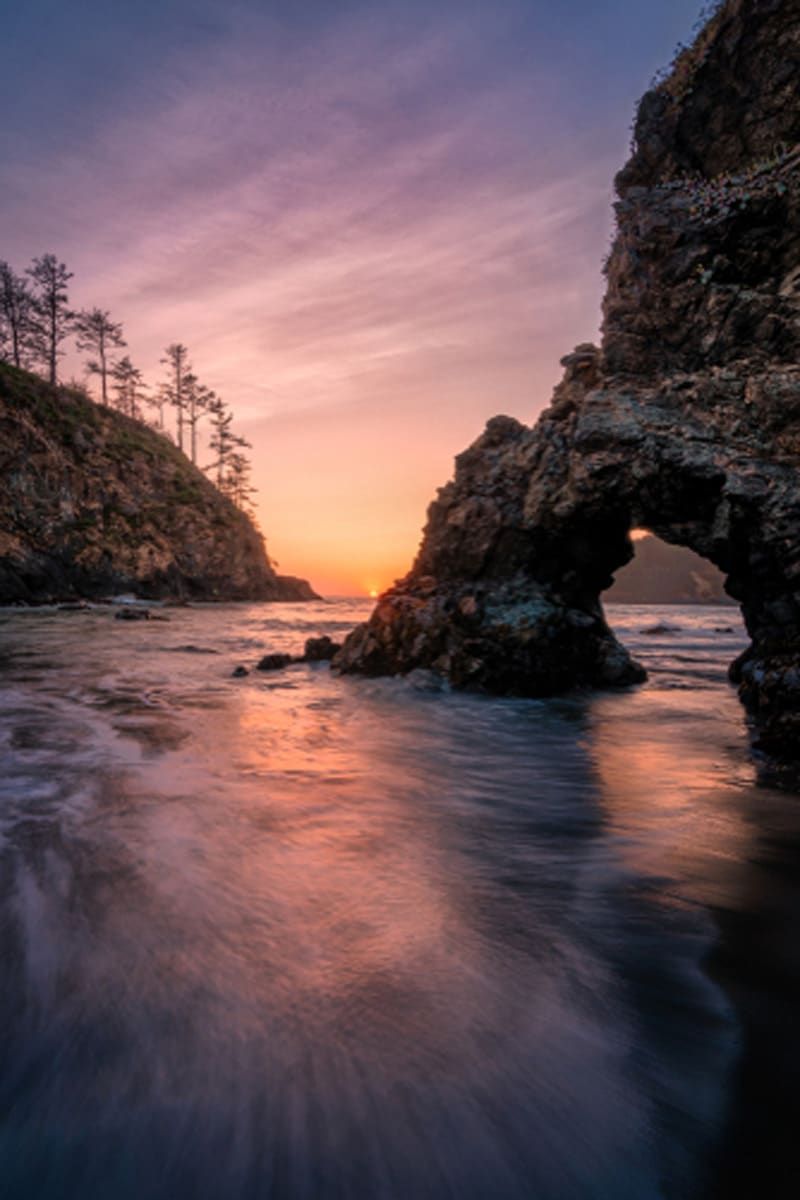 Situated in the centre of Cuba, Trinidad is another town you need to visit. From the distinct, colourful colonial architecture to countless galleries and museums, the city has an abundance of character and beauty.
One of the things I love most about Trinidad is that vehicles cannot enter the city centre. Which means, as you explore the cobblestone streets, you get the chance to appreciate the enchanting surroundings fully.
And there's plenty to gawp at – the Plaza Mayor is a great place to admire the city's kaleidoscope of architecture and mingle with locals. You should also climb the bell tower of the nearby Iglesia y Convento de San Francisco de Asis for picture-perfect views of the entire city.
Climb El Yunque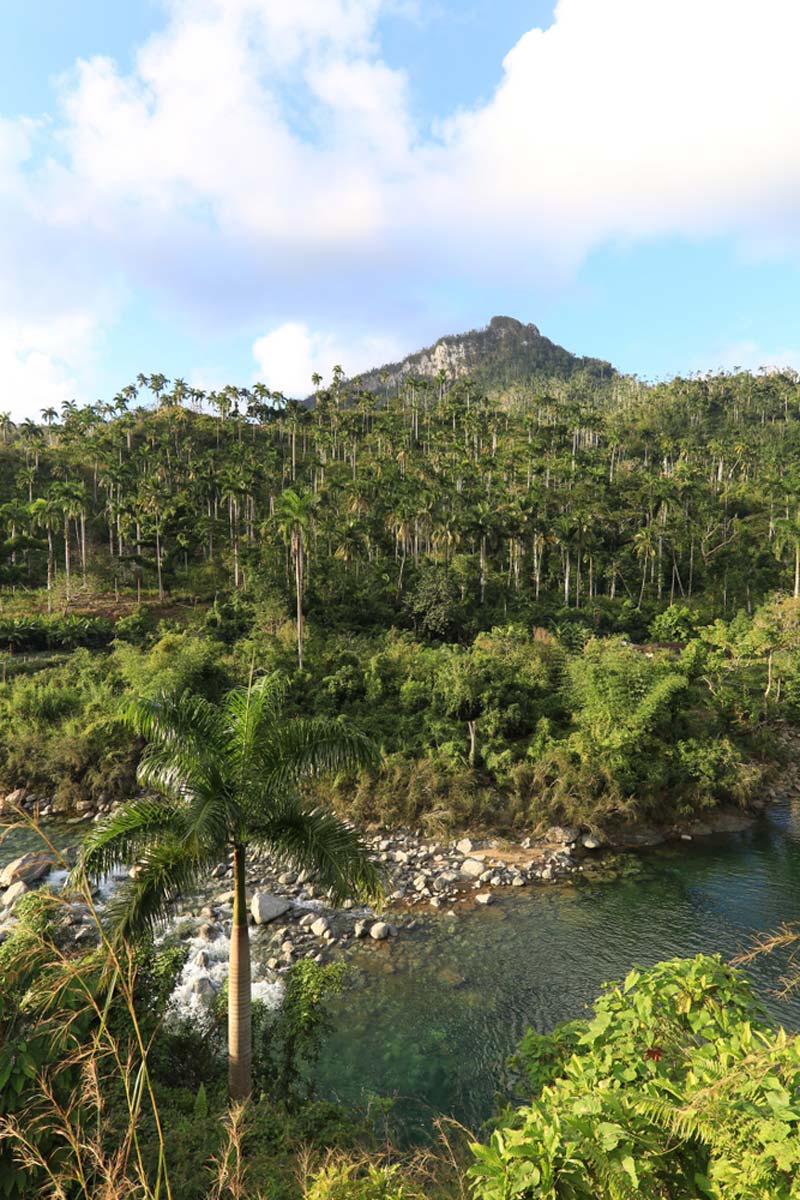 Climbing El Yunque is one of my favourite memories of visiting Cuba – and I'm sure you'll understand why. Located just outside of Baracoa, this flat-topped mountain has a peak of 575 metres (1,886 feet) and offers climbers several picturesque views as their reward.
With a relatively gentle slope, the trail suits pros and beginners. However, I still recommend hiring a guide at the reserve's entrance. These people will keep you safe and highlight all the local fauna and flora along your journey.
You'll find refreshing waterfalls and swimming holes at the trail's end. These are ideal for cooling down after a hike, so pack a swimsuit.
Hang Out on the Beaches in Varadero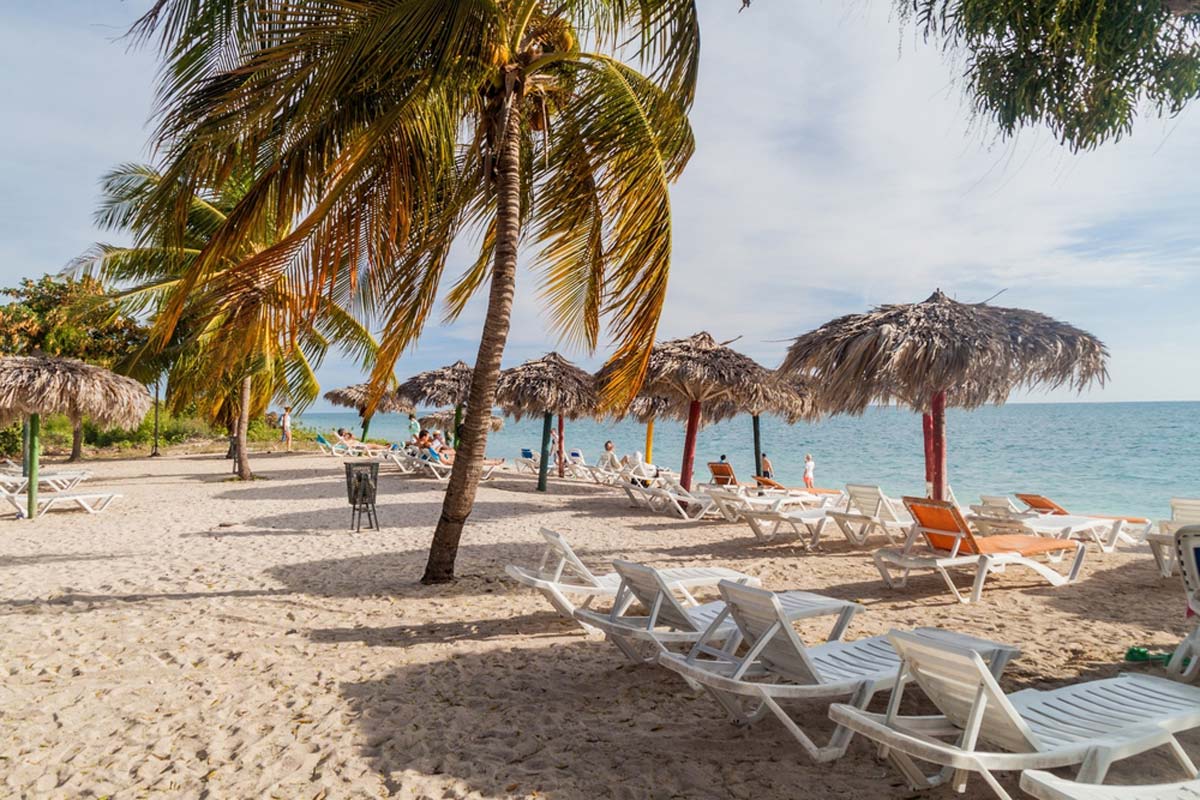 Fancy catching the sun? Just a couple of hours from Havana is Varadero, and this resort town is indisputably one of the best places to visit in Cuba. Mainly because it's home to many of the country's most idyllic beaches.
I'll warn you though: as a top-rated destination in Cuba, Varadero gets very busy – not ideal for people who want to escape the crowds.
However, if you don't mind the hustle and bustle, Varadero is perfect for unwinding under the Cuban sun.
Take Time Out in Viñales
The Viñales Valley in Western Cuba is a delightful mix of charm and serenity. Surrounded by mountains, this valley is mostly flat except for occasional mogotes — natural limestone 'domes' that often contain caves.
The calming atmosphere of Vinales is ideal for connecting with nature; you can explore the region through hikes, cycling, and horseback rides.
You'll also find some of Cuba's oldest plantations in this UNESCO World Heritage Site. The farmers utilise traditional agricultural methods and are well-known for their tobacco production. Chatting with the locals and learning about Cuba's unique cultivation practices is certainly a highlight for any visitor.
Brilliant Things to See & Do in Cuba
Trace Hemingway's Footsteps in Havana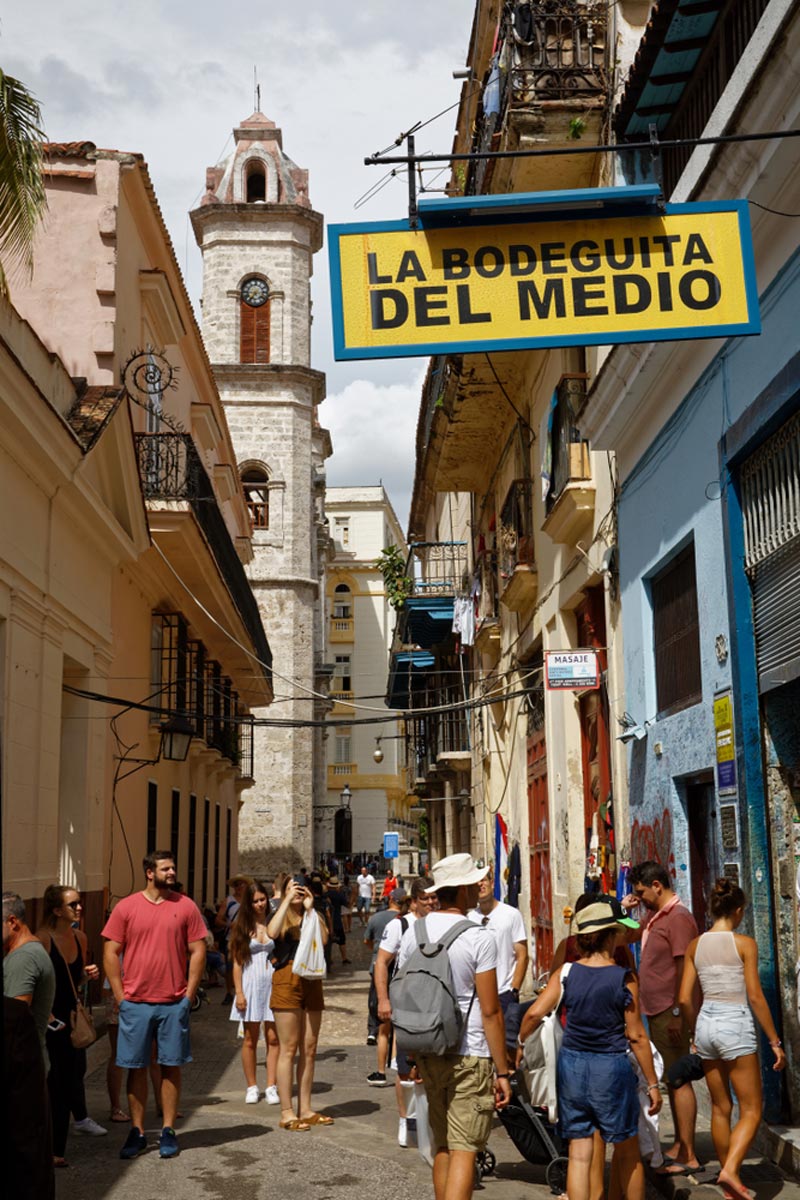 It was only a matter of time before we returned to Havana. Looking for an excuse to sip Mezcal until the wee hours? Tracing Ernest Hemingway's footsteps is just the quest for you.
This well-known author lived outside Havana and frequently visited La Bodeguita del Medio and El Floridita. Today, these popular bars are famous tourist attractions — not only because of their connection to Hemingway, but also for their world-class drinks.
For an authentic Cuban mojito, I recommend visiting La Bodeguita del Medio. However, if you're a daiquiri enthusiast like me, El Floridita is the place to go. Both cocktails are delicious, so go forth and enjoy a drink in Hemingway's memory. Cheers!
Speed Around Town in a Vintage Car
You've seen the photos – there's no better way to explore Cuba than in a vintage car. And you can read all about the experience here. Get ready to be whisked around the capital in a colourful relic from the 50s.
While spotting classic cars is often quite rare, this is not the case in Cuba, where you'll have a variety of vintage vehicles to choose from. This is due to some pretty complicated history, which meant that Cubans couldn't access modern cars (or their parts) for quite a while. And it seems that they decided to just roll with it.
Look Out for Pirates at the Castillo del Morro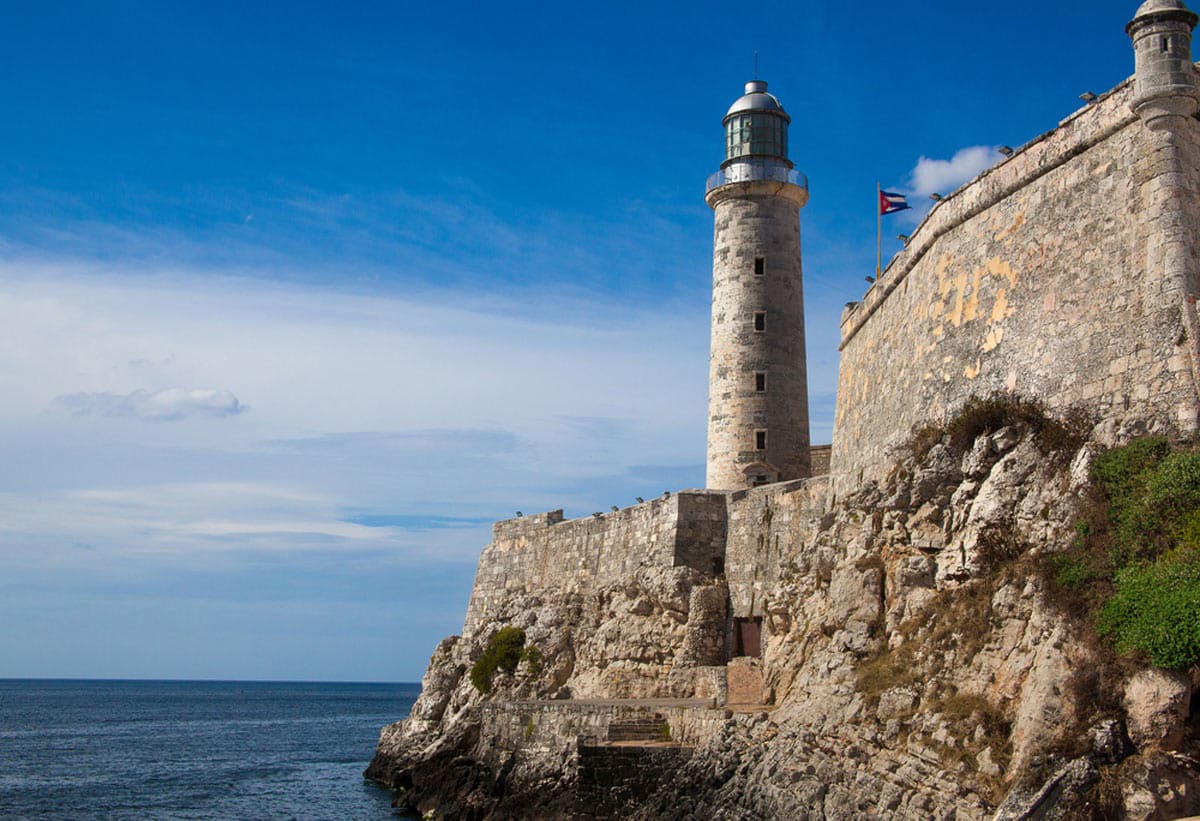 Another sight you don't want to miss is Castillo de San Pedro de la Roca (also called Castillo del Morro). This impressive 17th-century fortification protected the coastline of Santiago de Cuba and was a place to watch for incoming enemies, particularly pirates.
Gazing at the horizon from the fortress walls is definitely a pinch-me moment (and the perfect opportunity for some incred snapshots). I highly recommend visiting the on-site museum to learn more about the region's history and the castle's unique military architecture.
Immerse Yourself in Cuban History at the Museo de la Revolución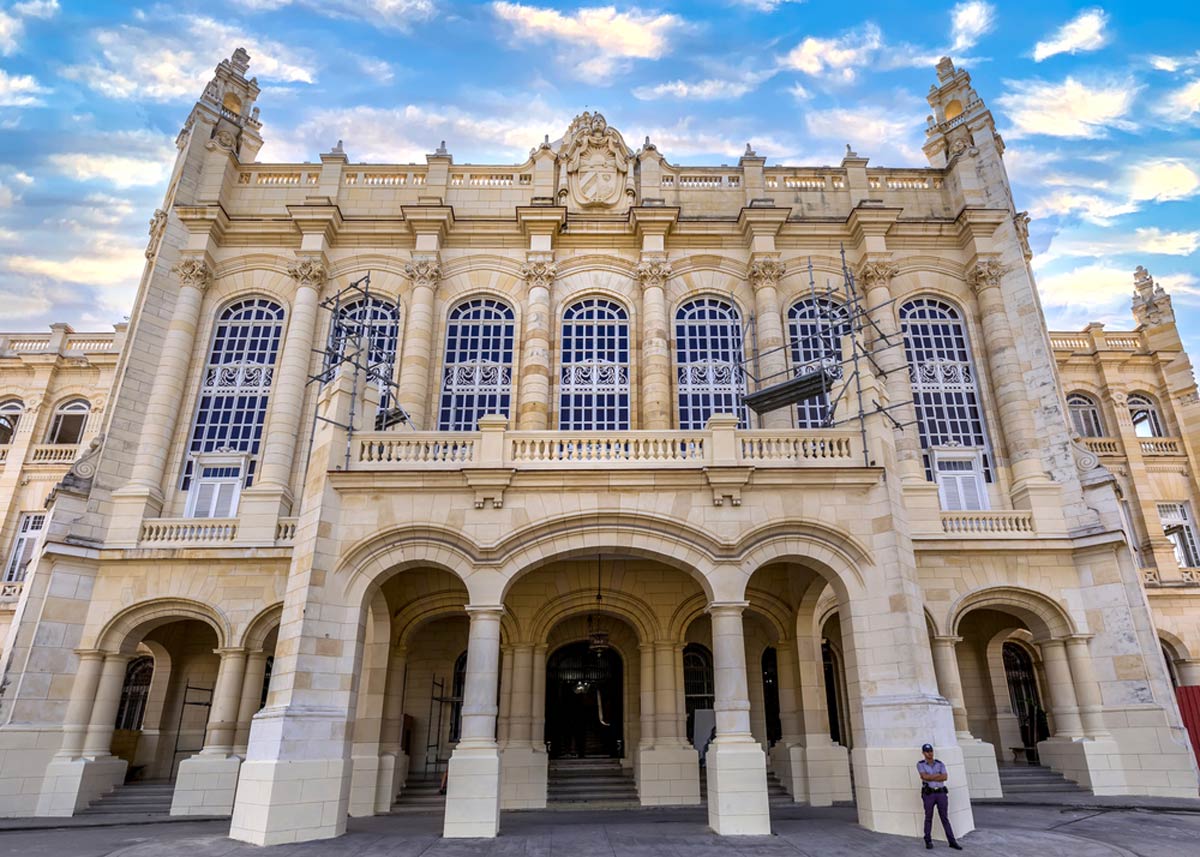 One of the (many) things I love most about travelling is discovering the history of a destination. While you can research beforehand, there's nothing like some hands-on education.
Visiting the Museo de la Revolución is a great way to learn about Cuba's fascinating history (one that includes invasions, revolutions and some downright bloody battles).
This museum has various artefacts that detail Cuba's past from the 15th to the 21st centuries. It highlights the 1950s Cuban Revolution and provides a unique look into local interpretations of the conflict.
Top Tip: Most exhibits are in Spanish, so I recommend hiring a museum tour guide or downloading a translation app.
Soak Up the Rivers of Baracoa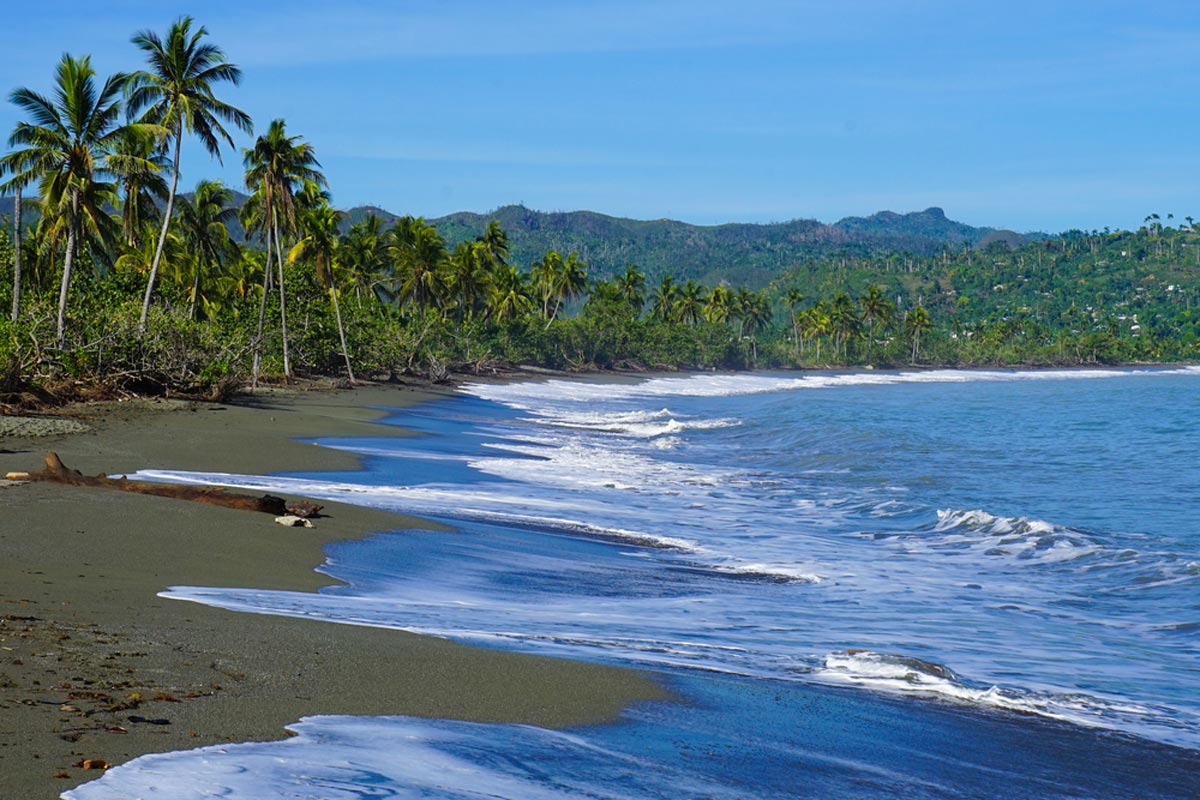 I've already touched on Baracoa, but did you know it's also home to 29 rivers? These gorgeous waterways are overflowing with Cuban history and culture.
One of the most famous sites is the Río Miel (River of Honey), which features in the region's popular Miel River legend. The tale states that anyone who swims in this river will one day return to Baracoa.
And trust me, after taking a dip in the refreshing water and admiring your surroundings, you'll want Baracoa on your list of places to revisit.
Party at the World-Famous Tropicana Club
Ready to let loose and party? Enter the iconic Tropicana in Havana. Filled with music, dancing, singing and themed performances, this extravagant club is the best place for an authentic taste of Cuban showbiz.
I suggest going to Tropicana's old-timey cabaret shows. Attending one of these performances will guarantee you a uniquely Cuban night of colourful costumes and exciting entertainment. You'll be salsa-ing in no time.
Experience Cuban Culture at Fábrica de Arte Cubano
No Cuban vacation is complete without an evening spent at Havana's Fábrica de Arte Cubano (FAC). This artistic space houses an enchanting blend of local creative and performing arts.
The line-up changes every three months, meaning FAC always offers fresh and exciting cultural experiences. And, with an array of films, concerts, exhibitions and miscellaneous performances, there's something for everyone to enjoy.
Top Tip: Tickets for FAC events and exhibitions are available at the door. However, there may be a line, so arrive slightly earlier (I suggest between 8 pm and 9 pm) to accommodate this.
Embrace Nature in Ciénaga de Zapata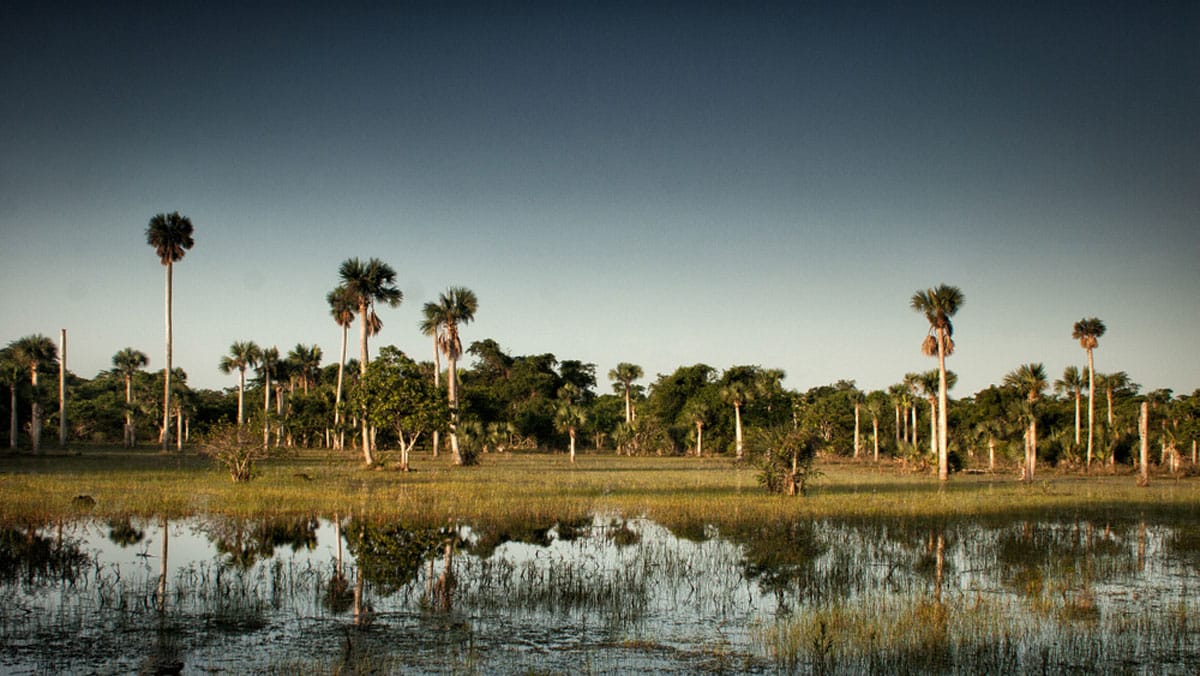 With so many urban gems, you would be forgiven for forgetting about Cuba's natural beauty. But Ciénaga de Zapata National Park is here to remind you.
Located within a sparsely populated UNESCO Biosphere Reserve, the park boasts a diverse ecosystem home to 70% of all Cuban wildlife species. You can spot everything from the world's tiniest bird (Cuban Bee Hummingbird) to impressively large crocodiles.
There are various activities for visitors, including kayaking, biking, photography and hiking. I highly recommend partaking in one (or all) of these options. Trust me when I say exploring this region is a once-in-a-lifetime experience you'll treasure forever.
Splash Around in the Bay of Pigs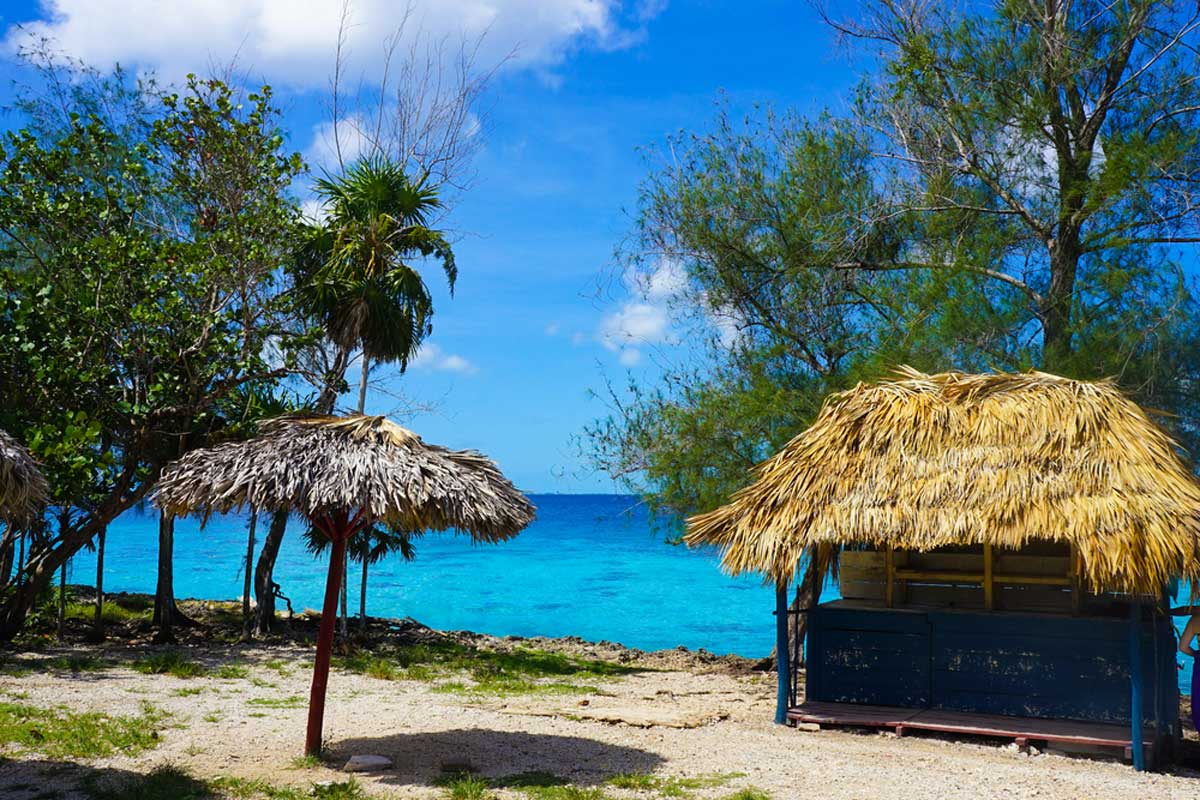 The Bay of Pigs is well-known as the location of American troops' 1961 failed invasion of Cuba. However, you might not know that this bay is also a dream destination for water lovers.
With clear waters year-round, this region is an excellent spot for snorkelling and scuba diving. Just picture yourself gliding through the Caribbean Ocean as you marvel at the vibrant coral reefs and colourful sea life around you.
I'd suggest starting your adventure at either Playa Larga or Playa Girón. These picturesque beaches are popular spots for underwater activities. They're also near the mainland, meaning you can conveniently rent equipment.
Unique Things to See & Do in Cuba: Hidden Gems That are Off the Beaten Track
Appreciate the Artistry of Cristobal Colon Cemetery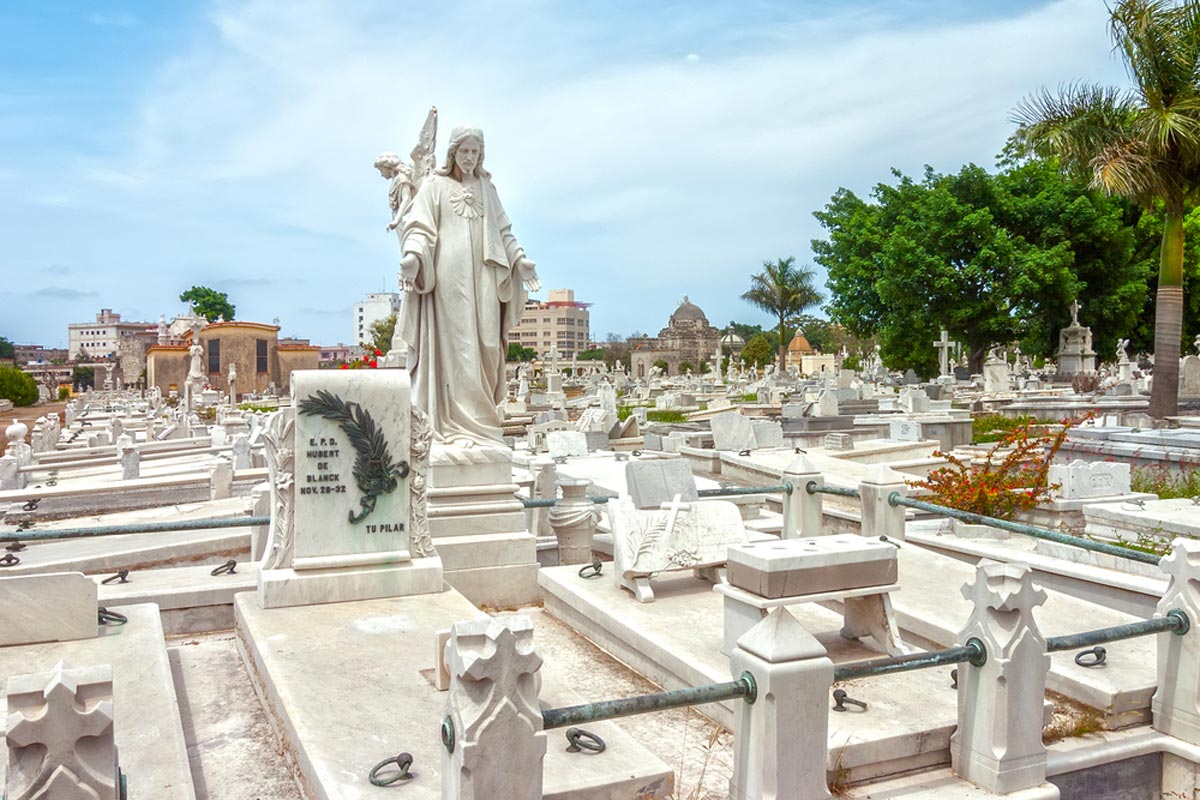 One of the most unique things to see in Cuba has to be the Cristobal Colon Cemetery. Okay, so you might not usually want to pop a graveyard on your holiday itinerary, but I promise this is one you won't want to miss.
The Havana cemetery is renowned for its breathtaking architecture, showcased in its various sculptures, monuments and mausoleums.
As you wander through this impressive site, you'll appreciate the scenery and the tangible history around you. Cristobal Colon Cemetery is unavoidably intertwined with Cuba's past and provides visitors with a deeper connection to the country's legacy.
Go to a Cave Rave in Trinidad
Spending an evening at Disco Ayala is decidedly one of the most exciting activities in Cuba. However, this is no ordinary disco. The club is inside an underground cave (yes, really).
With five dance floors, three bars, and various exciting performances like acrobatics and fire-eating, this 'cave rave' always exceeds expectations.
Top Tip: There's a ten-minute uphill walk from central Trinidad to Disco Ayala. I recommend wearing sturdy shoes for the trek and changing into clubbing shoes once you arrive to avoid sore feet.
Test Your Sense of Direction in Camagüey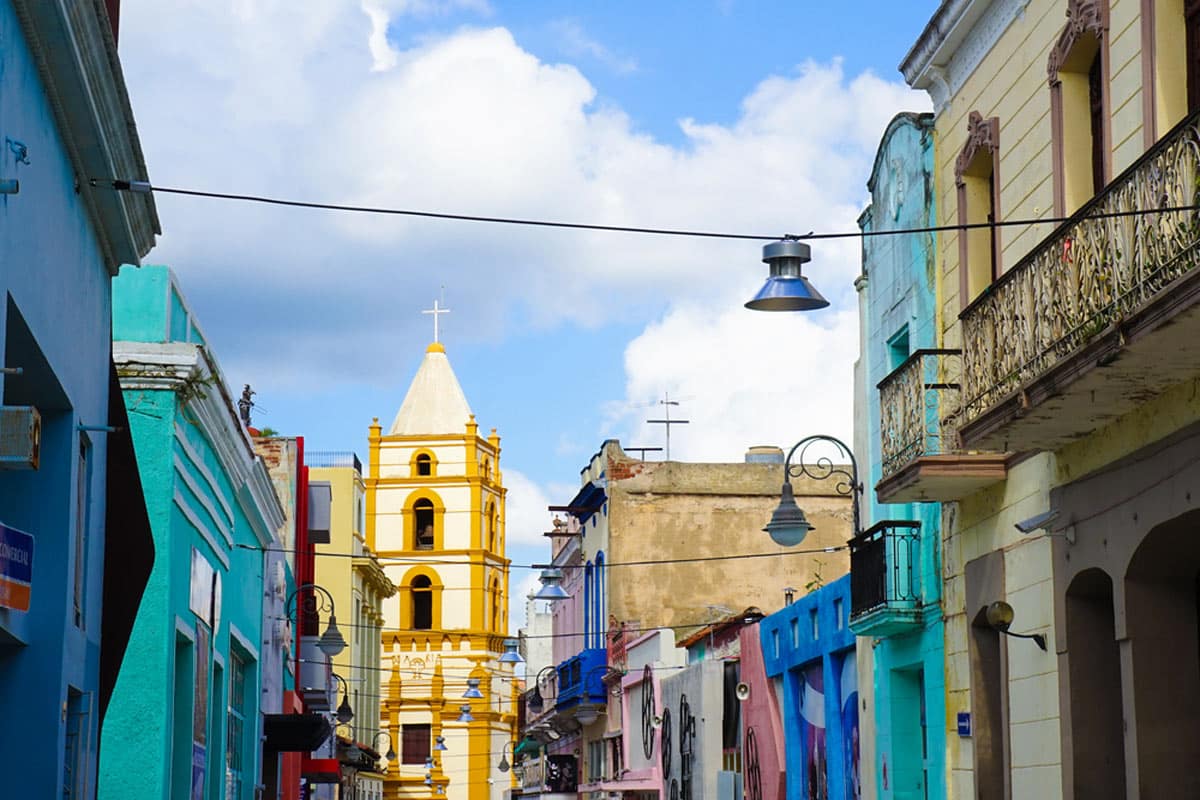 The complex architectural design of Camagüey's city centre is undoubtedly one of the most unusual things to see in Cuba. The streets are in a maze-like pattern that makes the city extremely difficult to navigate.
However, this UNESCO World Heritage Site is as enchanting as it is confusing. The labyrinthine layout supposedly originally served to hinder intruders. While modern visitors often still get lost, each wrong turn soon becomes a right as it reveals one of Camagüey's numerous art galleries, museums or parks.
Sleep Under the Stars at Cayo Jutias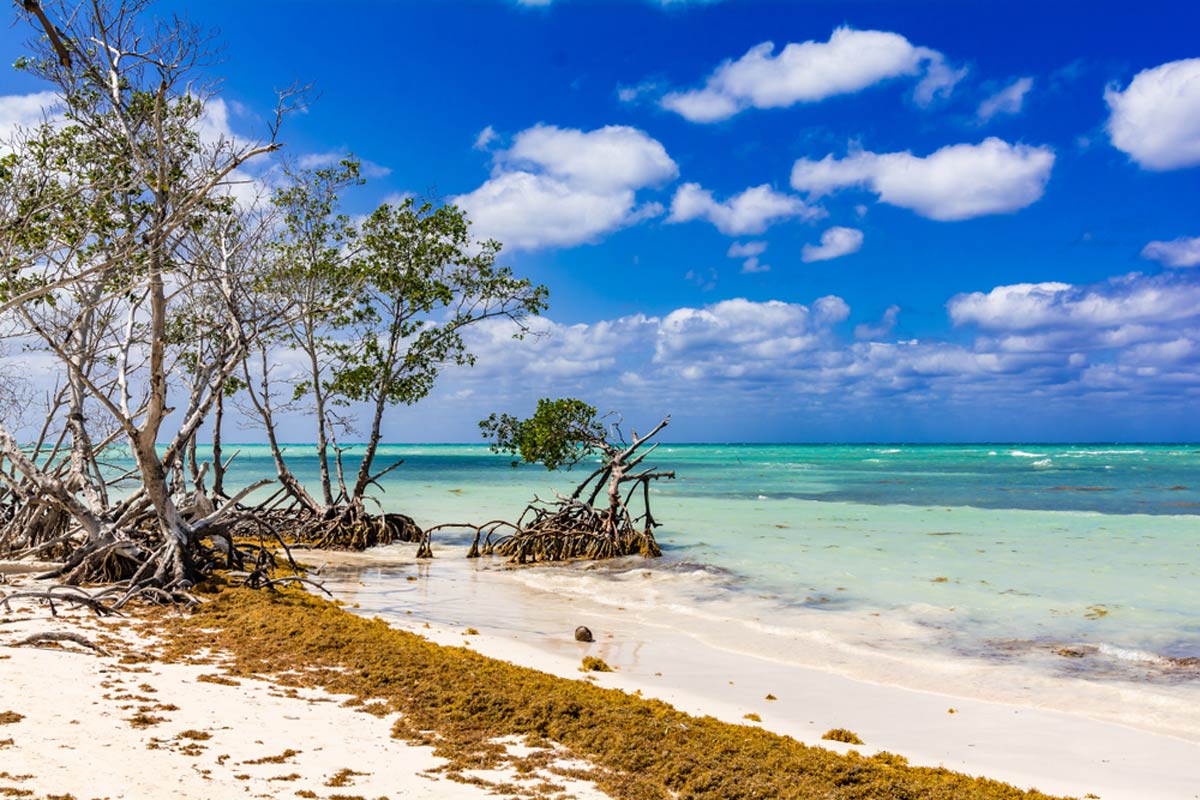 I recommend visiting a Cuban cay (mini island) for an exciting day trip. My top pick? Cayo Jutias and its famous Playa de las Estrellas — a beach with countless starfish.
While the cay is already idyllic, it becomes truly magical at dusk. As the sun sets, the ocean reflects the sky and eventually becomes a stunning pink. After this breathtaking display, you can head back to the mainland.
However, for an extra memorable experience, I'd recommend staying overnight. Cayo Jutias has no accommodation, though you can rent camping equipment on-site and sleep under the stars.
Things to do in Cuba: Practical Tips for Your Trip
Where Should I Stay in Cuba?
Casa Misladys Apartamento (Mid-Range)
Casa Misladys Apartamento in Trinidad is a quirky place to stay that won't break the bank. For real – the purple walls and green ceilings might give you a headache, but they're so fun.
The helpful 24-hour front desk will meet your every need. And, with major attractions like the Plaza Mayor within walking distance, you can easily explore your surroundings.
El Candil Boutique Hotel (Luxury)
El Candil Boutique Hotel offers luxury at its finest. Don't believe me? Here you can experience idyllic views of Havana from the rooftop pool while sipping a cocktail from the on-site bar.
The hotel's central location also means you're nearby some of the top attractions in the city – and the country.
Things to do in Cuba: Map
Love This? Save and Share on Pinterest