Think you've seen all there is to see in and around Phoenix? Think again. These brilliant day trips from Phoenix are bound to surprise you.
So, you've reached the end of your Phoenix itinerary but still have a few days to spare… Don't worry – there are plenty of places to venture out to nearby – both in Arizona and beyond.
Buckle up as I take you on a journey to all the best day trips from Phoenix. Whether you fancy visiting the Grand Canyon (is this even a question?) or would rather explore the iconic ghost town of Jerome, there are plenty of places surrounding Phoenix that make for stellar day trips.
Here's a guide to all my favourite spots.
The Best Day Trips from Phoenix
Saguaro National Park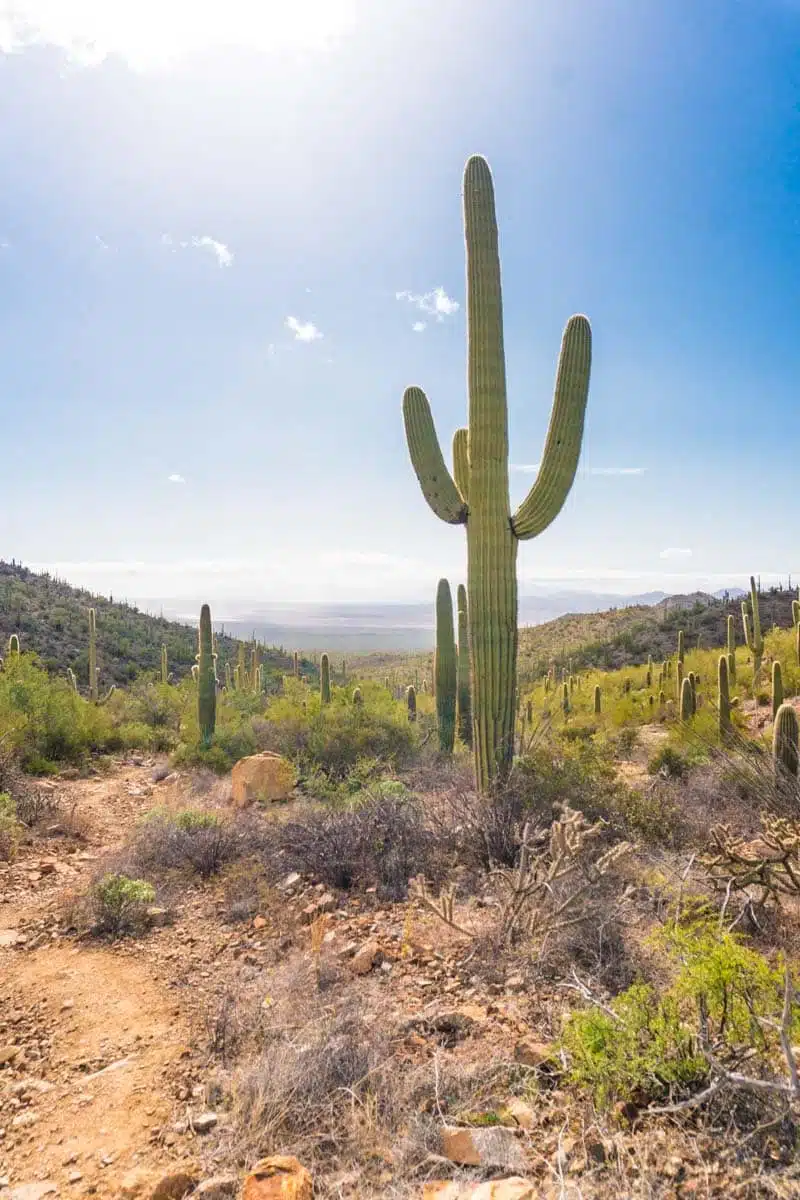 Your first pit stop on a day trip from Phoenix should be Saguaro National Park.
Consisting of two regions, Saguaro West and Saguaro East, you could easily spend a few days here. But I'll let you in on a little secret if you're short on time – the West is easier to tackle thanks to its smaller terrain.
That said, if you can, visit both. The East offers a challenge with a rugged landscape that'll test your fitness when you take to the trails.
Like I said, I recommend going West on your day trip from Phoenix, as it's more scenic. Hiking is top of the list, with ample fantastic trails like the King Canyon / Gould Mine Loop Trail or the Signal Hill Trail.
If that's too much leg work, watch the sunset at Javelina Rocks or go on the scenic Cactus Forest Drive.
How to Get There: Take a bus with Valley Metro or Flixbus USA from Phoenix Sky Harbor International Airport (PHX) to the University of Arizona.
Average journey duration: 2 hours and 45 minutes
Tucson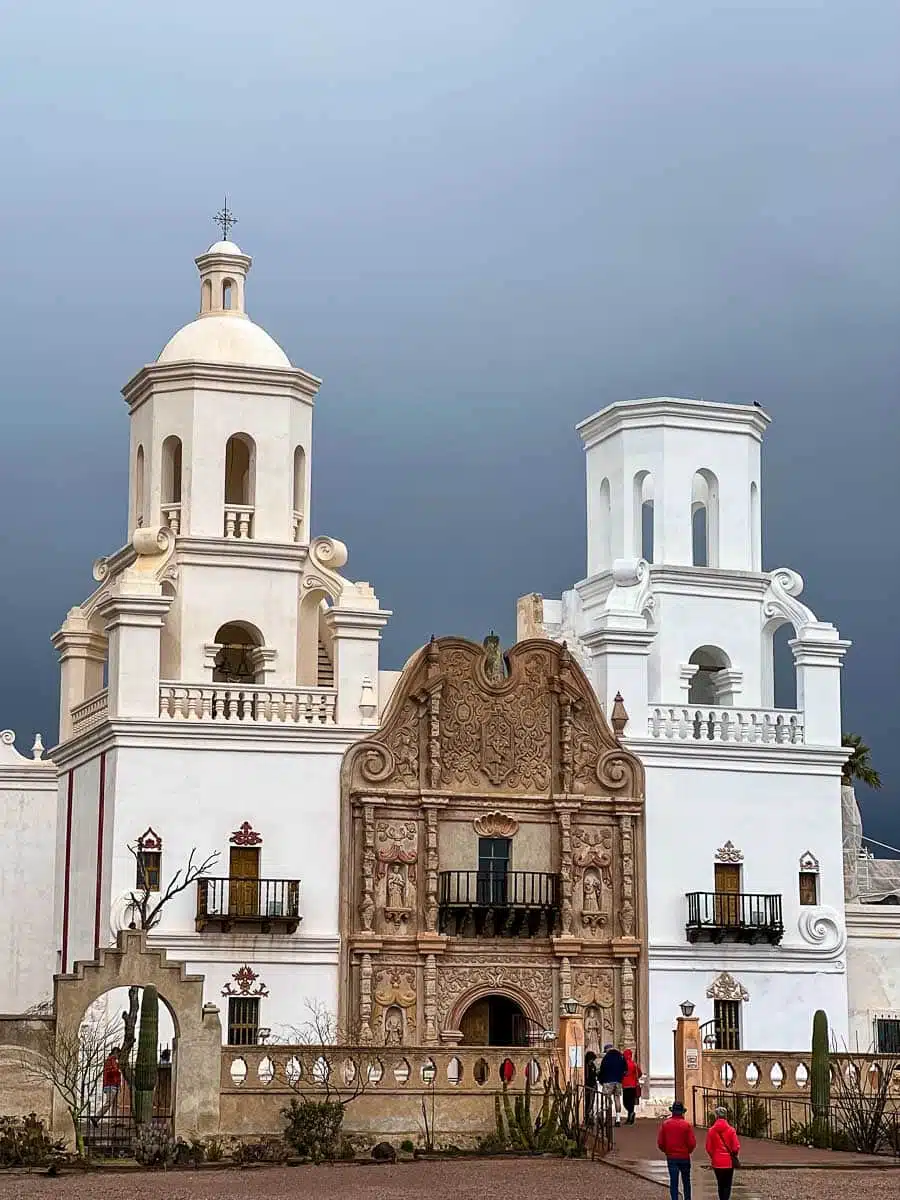 One of the best places to visit near Phoenix is Tucson. This vibrant city uniquely blends southwestern charm with serene desert-scapes and a chilled-out atmosphere. It's also the gateway to Saguaro National Park, so you can do both in one day.
Aside from a mountain of brilliant hikes, Tucson is a foodie haven with the title of the first UNESCO Creative City of Gastronomy in the United States.
But where should you dine? For breakfast, hit up Prep & Pastry for some of the best coffee in the city. And, for dinner, tou won't go wrong with the southern-inspired Tio & Pep – my meal here was 5 stars.
Other brilliant things to do in Tucson include taking a stroll through Barrio Viejo, Tucson's oldest neighbourhood, or checking out the Arizona-Sonora Desert Museum.
Read Next: The Best Hikes in Tucson
How to Get There: Take a direct bus ride with Greyhound USA from Phoenix Bus Station to Tucson Bus Station.
Average journey duration: 2 hours
Grand Canyon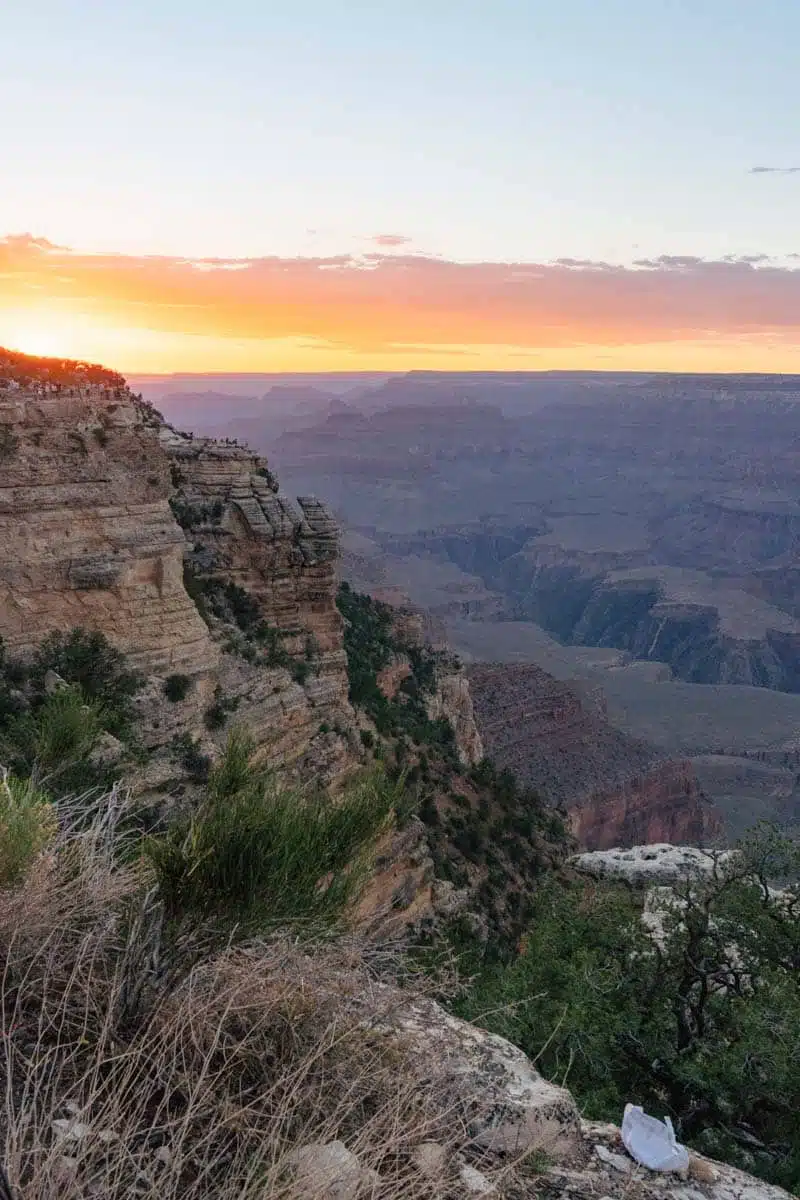 Another place that really deserves more than just a day trip is the Grand Canyon. This is quite the journey from Phoenix but I promise it's worth it.
This colossal natural formation is world-famous for more than just looks, as it boasts some of the best hikes in Arizona and endless fun things to do. These include bucket-list-worthy helicopter rides over the canyon, hidden caves and scenic drives.
Your camera won't catch a break from the jaw-droppingly stunning natural features that surround you – I'm talking about the likes of vivid red rock formations, breathtaking gorges and panoramas that seemingly stretch for miles.
How to Get There: Take a shuttle at Rental Car Center Station, Phoenix, and transfer at Terminal 4 Station to reach PHX, which takes you to Grand Canyon Village.
Average journey duration: 4 hours and 40 minutes
Hassle-free option: Book This Grand Canyon with Sedona Day Tour
Sedona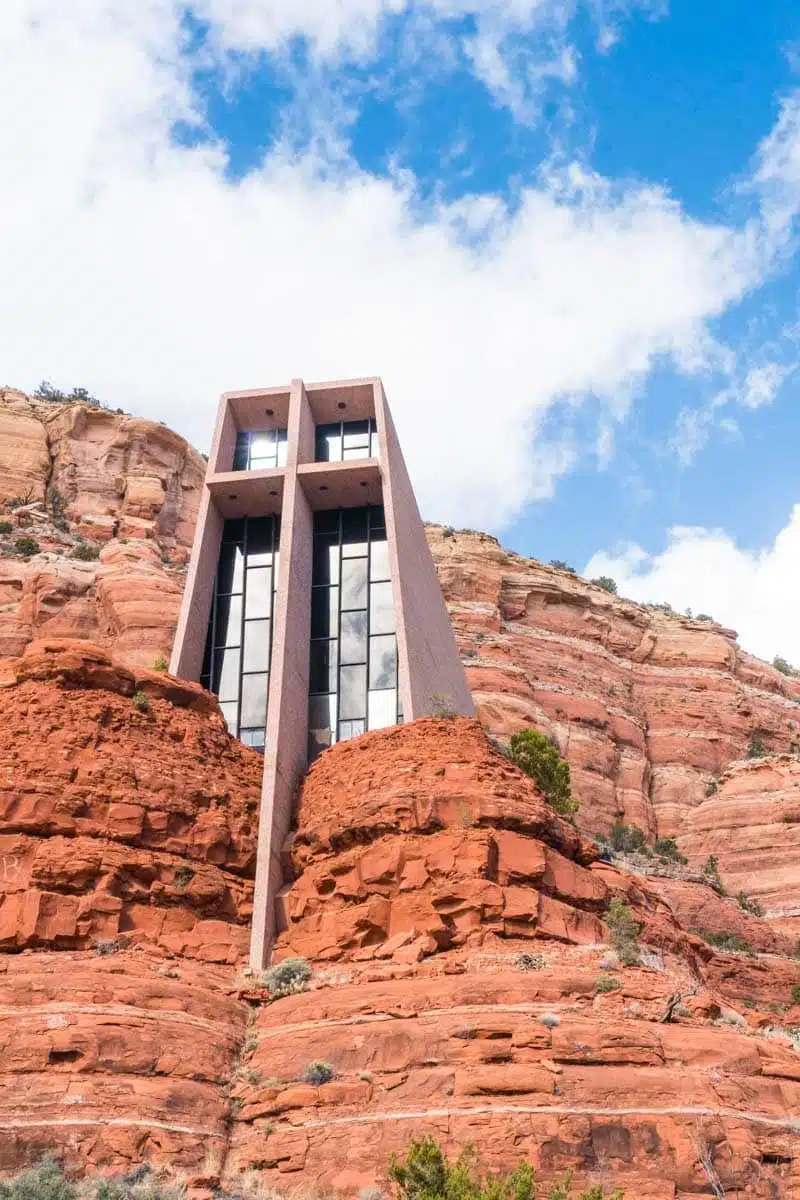 Sedona is a hippy town set in the Sonoran Desert with a taste for wellness gurus, yoga-practising and spiritual enlightenment. And this is so fitting, thanks to all the vibrating vortexes that many believe have supernatural energies.
You may feel tempted to spend a few days in Sedona. However, a day trip to Sedona from Phoenix should be enough to cover some of the major attractions. One of these is hiking to Cathedral Rock, the city's most powerful vortex.
What else should you do? That's easy – you can also visit Oak Creek Canyon for its beautiful scenery or watch the sunset at Airport Mesa.
How to Get There: Get on a Valley Metro rail at Jefferson/1st Ave to 44th St/Washington and transfer to a bus that takes you to Flagstaff Train Station. Finally, you'll move buses again in Flagstaff to reach the Sedona Amtrak Bus Stop.
Average journey duration: 4 hours and 40 minutes
Hassle-free option: Book This Sedona Full-DayTour
Flagstaff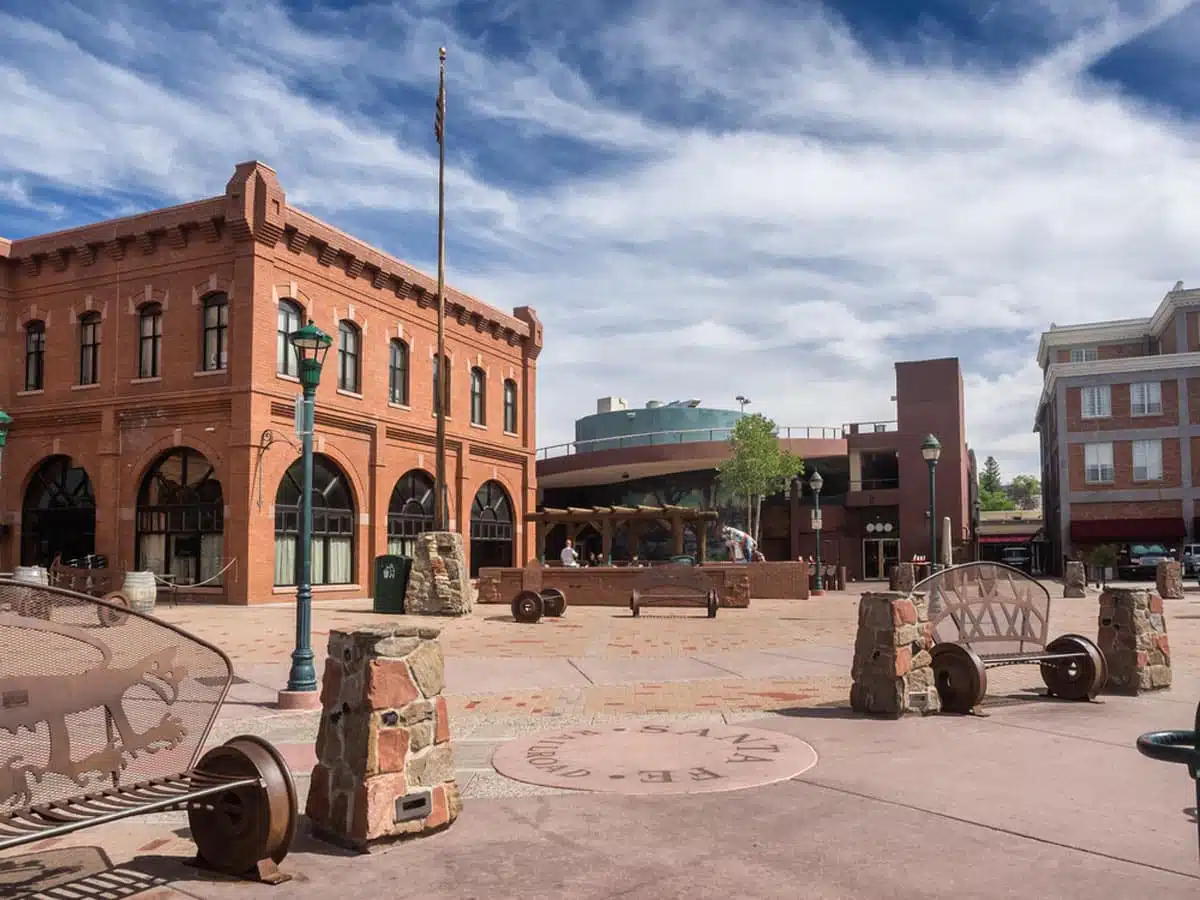 If you seek the great outdoors, there's no better day trip from Phoenix than Flagstaff. It's even known as the gateway to the San Francisco Peaks mountain range and the Grand Canyon – but don't forget that its historic town is worth exploring too.
Flagstaff gives off that small-town charm that's often overlooked, but there are so many fascinating things to see and do. The Wupatki National Monument, where the Hopi and Zuni people thrived, is a case in point.
And, between observing the stars at Lowell Observatory, visiting Walnut Canyon and exploring Riordan Mansion State Park, you'll find more than enough to fill your Flagstaff day trip.
How to Get There: Get on a Valley Metro rail at Jefferson/1st Ave to 44th St/Washington, where you'll transfer to a bus that takes you to Flagstaff Train Station.
Average journey duration: 3 hours
Montezuma National Monument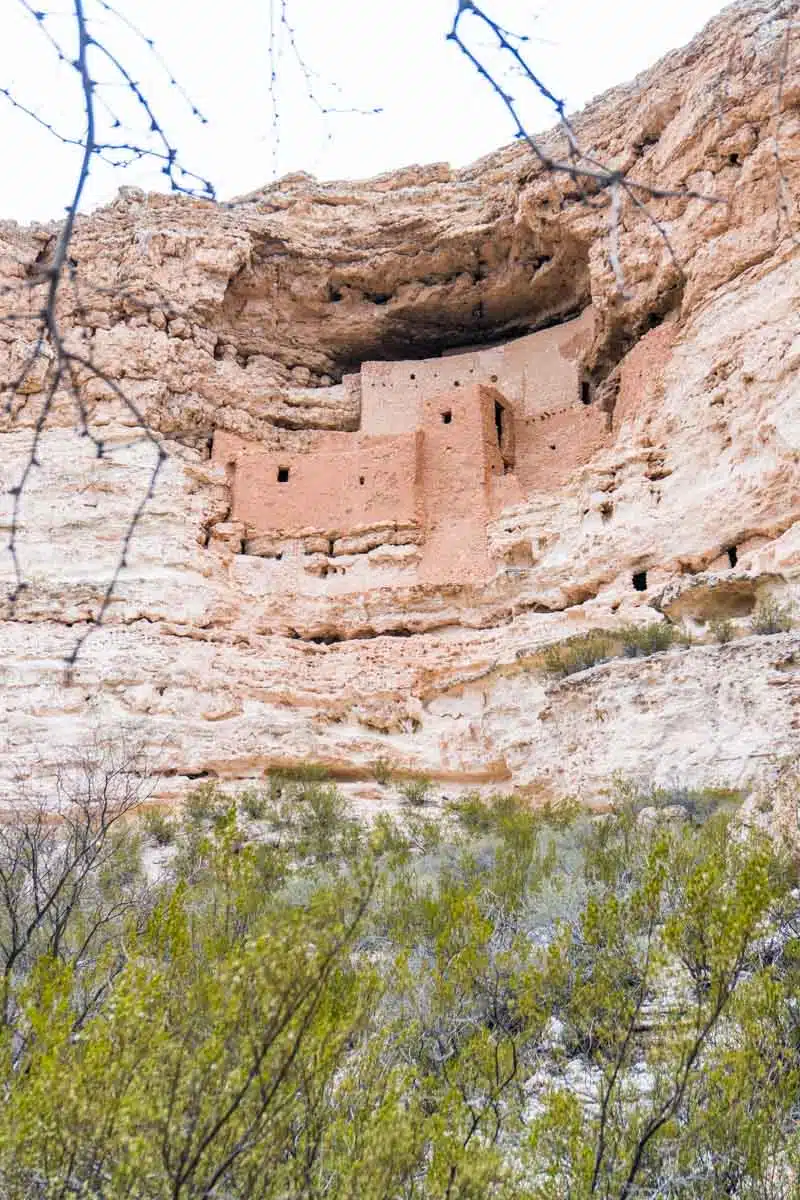 Without a doubt, one of my favourite day trips from Phoenix was the Montezuma National Monument – or just Montezuma Castle. This well-preserved site was built by the Sinagua people during the 1100s and, while you cannot enter the caves, they are truly impressive.
These dwellings are incredibly well preserved and etched into the side of the cliff. Head here to learn more about the culture and people who lived there.
Access the site by trekking the Montezuma National Monument Trail. This easy ⅓ mile hike offers unobstructed views of the cave dwellings with shady sycamore trees to keep cool.
How to Get There: Jump on a PHX, AZ bus using Arizona Shuttle to Camp Verde Chevron Station. Then take a quick taxi ride to Camp Verde.
Average journey duration: 2 hours
Hassle-free option: Book This Sedona, Jerome, and Montezuma Castle Tour
Jerome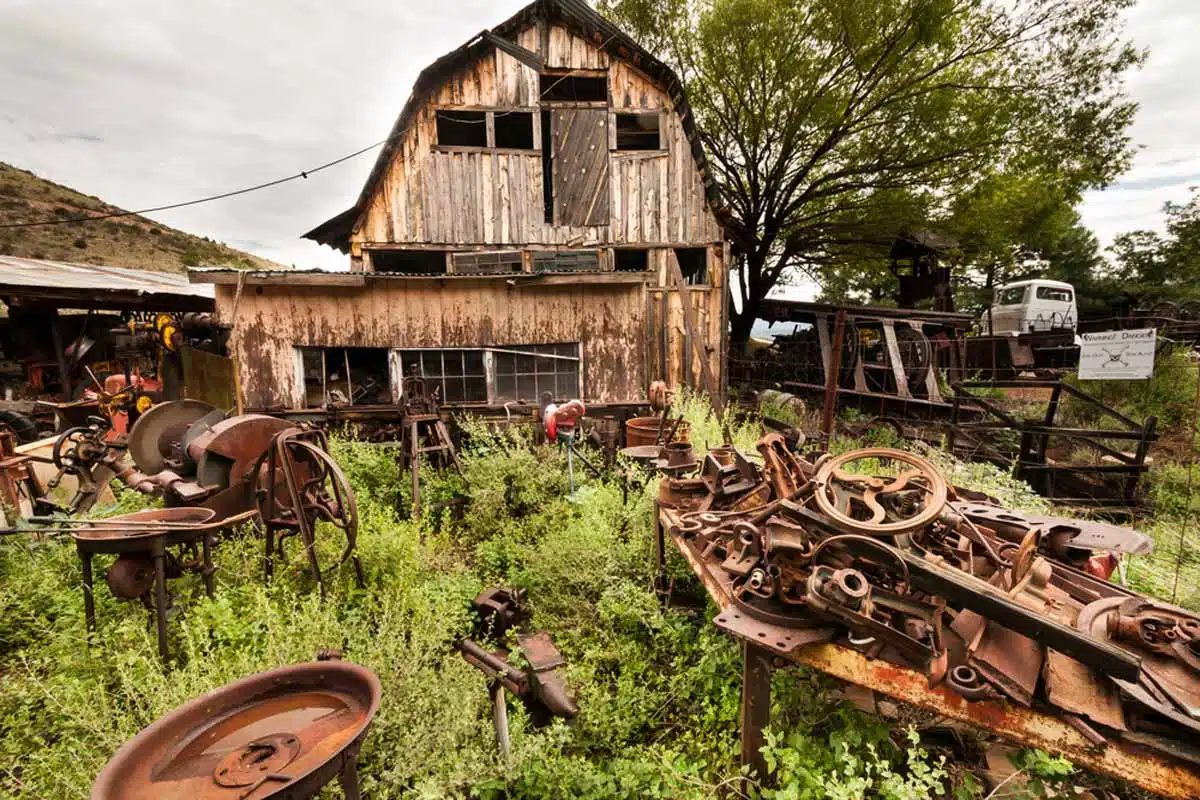 Many people wonder if Jerome is worth visiting. And I'm here to tell you that YES it totally is. The largest ghost town in the US is well worthy as a unique day trip from Phoenix.
Jerome was once a booming copper-mining town, so it has some mysterious stories to keep history buffs on their toes. You can explore its Mine Museum and then the quirky art galleries and wineries dotted about.
How to Get There: Take a bus at Buckeye Road & 24th Street until your first stop at Sky Harbor West. Transfer to PHX; from here, an Arizona Shuttle takes you to Camp Verde Chevron Station. The remainder of your journey is via taxi to Jerome.
Average journey duration: 3 hours and 30 minutes
Hot Air Balloon Flight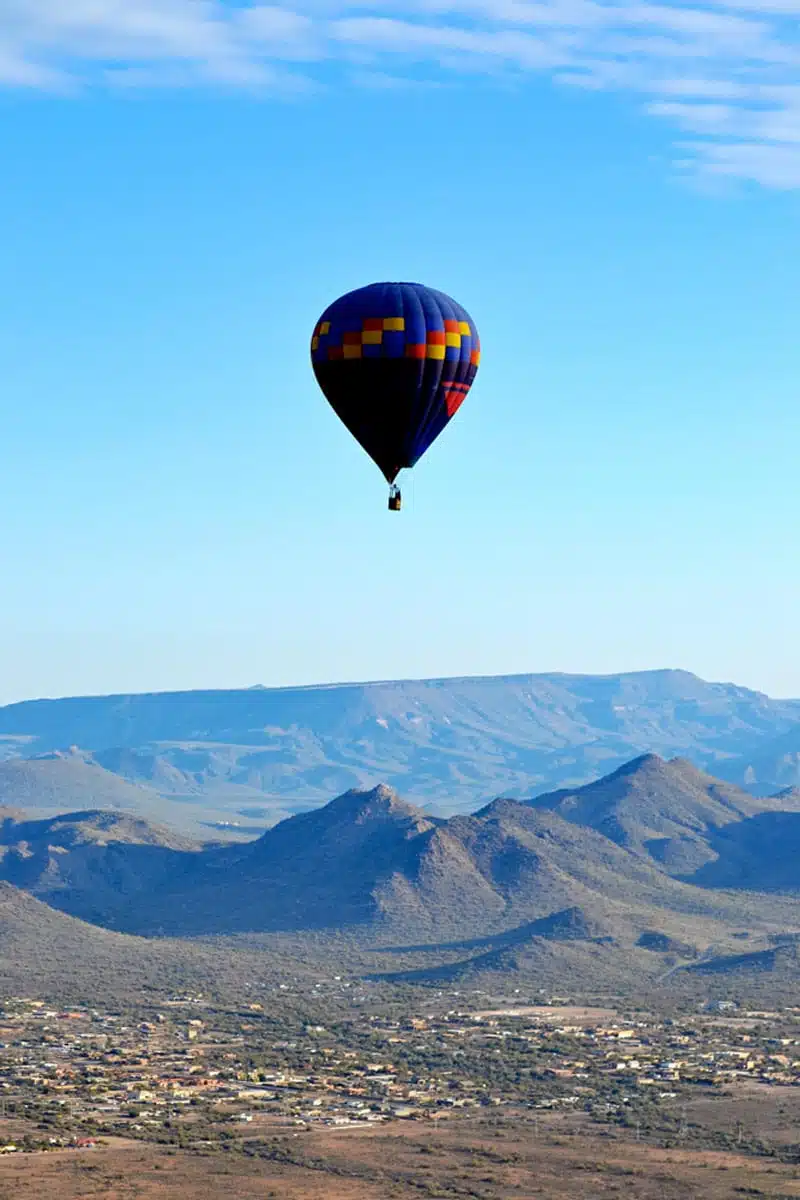 Dare to try a magical hot air balloon flight over the Arizona desert. You're not technically leaving the city, but I would argue that floating up into the sky is a cool day trip from Phoenix. Rainbow Ryders Hot Air Balloon offers this exciting activity with a champagne toast as you land.
You'll be in the hands of an experienced pilot as you glide through the air, with fresh air waking you up.
How to Get There: Use an Uber or a local taxi service to Rainbow Ryders Hot Air Balloon.
Average journey duration: Approx 10 minutes
Hassle-free option: Book This Hot Air Balloon Tour
Petrified Forest National Park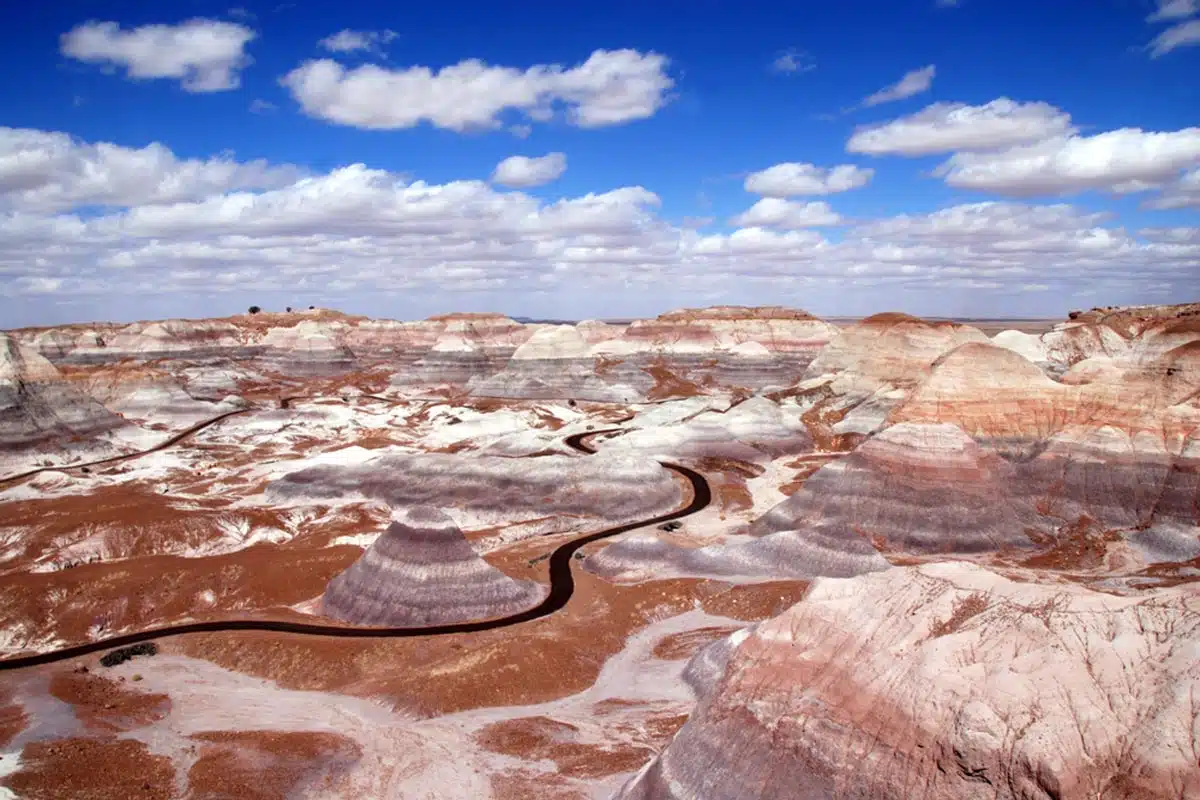 I'm not one to be speechless, but the Petrified Forest National Park will render you motionless with its natural beauty. It sure is a great day trip from Phoenix for stunning Instagram shots.
This epic park is home to the Rainbow Forest, the world's largest and most colourful cluster of petrified wood. But that's not all – the park also boasts archaeological sites, 225-million-year-old fossil displays, historic structures and parts of the vibrant Painted Desert.
The best way to explore such a vast natural beauty is by foot via the Tawa Trail or Painted Desert Rim Trail. Bring your best walking boots and make sure you've got plenty of water.
How to Get There: Hop on a Greyhound bus at the Phoenix Bus Station that takes you straight to Holbrook. From Holbrook, you can go to the park via taxi.
Average journey duration: 5 hours
Horseshoe Bend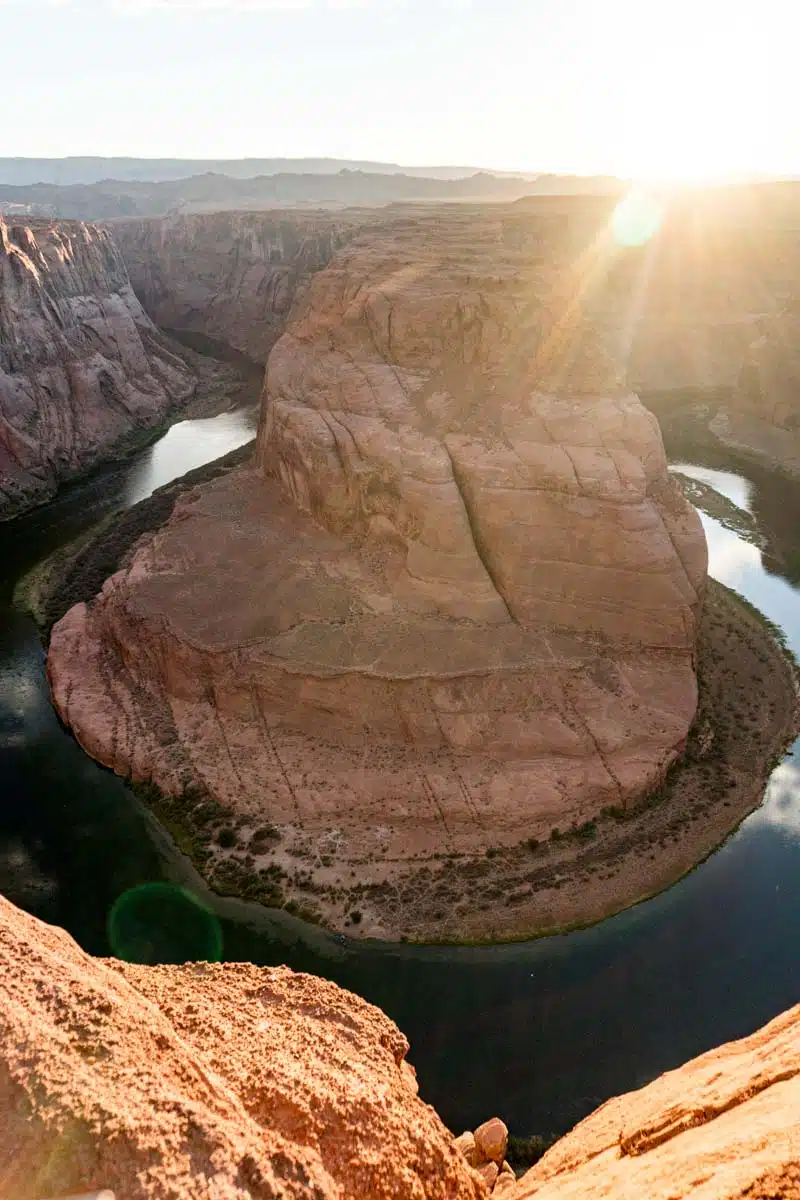 Gear up for a long day trip, as Horseshoe Bend is relatively far from Phoenix. However, marvelling at this stunning geological feature is worth the journey. I promise.
What exactly is it? Let me explain – it's a meander of the Colorado River that carved its way through layers of rock, eventually into a horseshoe shape.
Also known as the east rim of the Grand Canyon, this is one unmissable spot for otherworldly photography.
How to Get There: Take a shuttle from Rental Car Center Station to PHX, then another to Page. From Page, you'll take a 10-minute taxi ride to Horseshoe Bend.
Average journey duration: 5 hours and 20 minutes
Antelope Canyon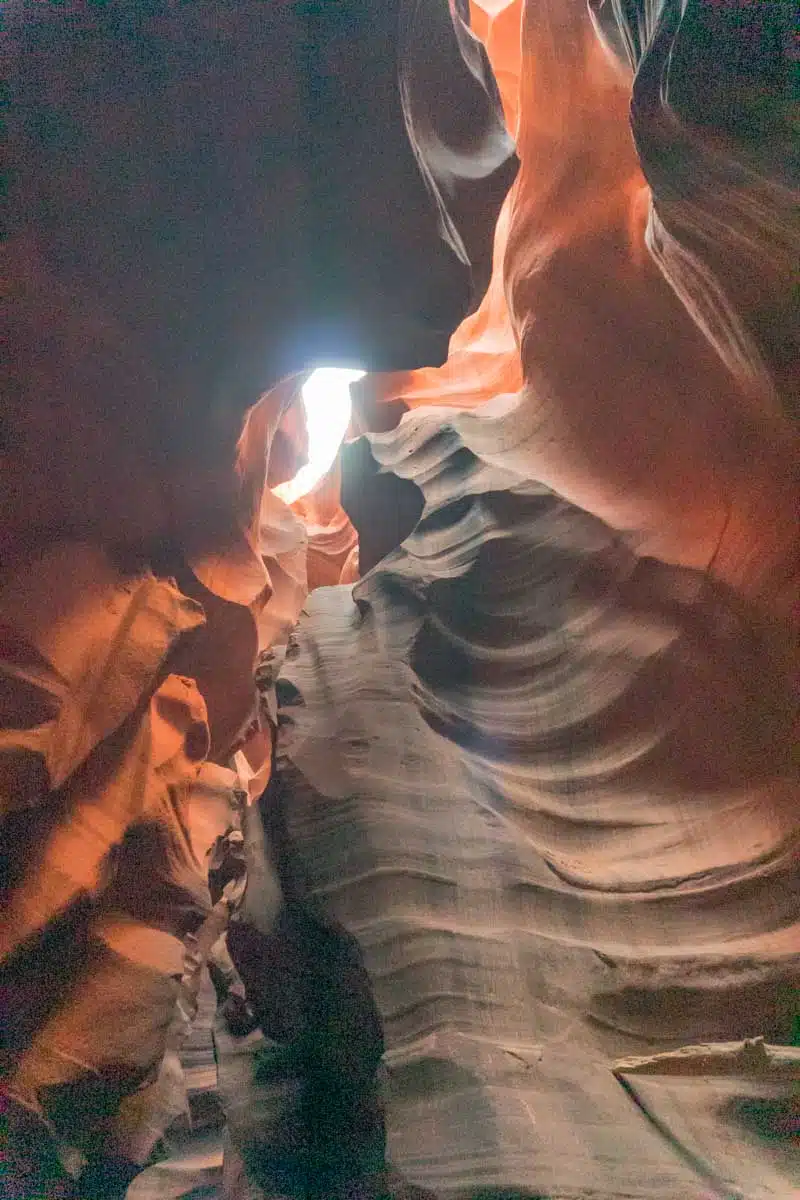 Antelope Canyon is another gorgeous natural phenomenon you should visit. Like Horseshoe Bend, prepare for another long day trip as it's 10 minutes east of Page.
Is it worth it? Absolutely. This must-visit canyon has wave-like patterns lit up by glorious light beams that seep through small gaps.
It's truly a sight to behold, so no wonder it's the most photographed slot canyon in the Southwest. Here's another opportunity to fill the 'gram with some captivating shots.
While you can opt to visit both upper and lower Antelope Canyon, for day trippers, I recommend visiting the upper section. It's far more accessible and it's the best place to see the sunbeams shine through. It is more expensive, though.
How to Get There: Follow the journey above to reach Page, then take a taxi to Antelope Canyon.
Average journey duration: 5 hours and 10 minutes
Hassle-free option: Book This Antelope Canyon and Horseshoe Bend Tour
Scottsdale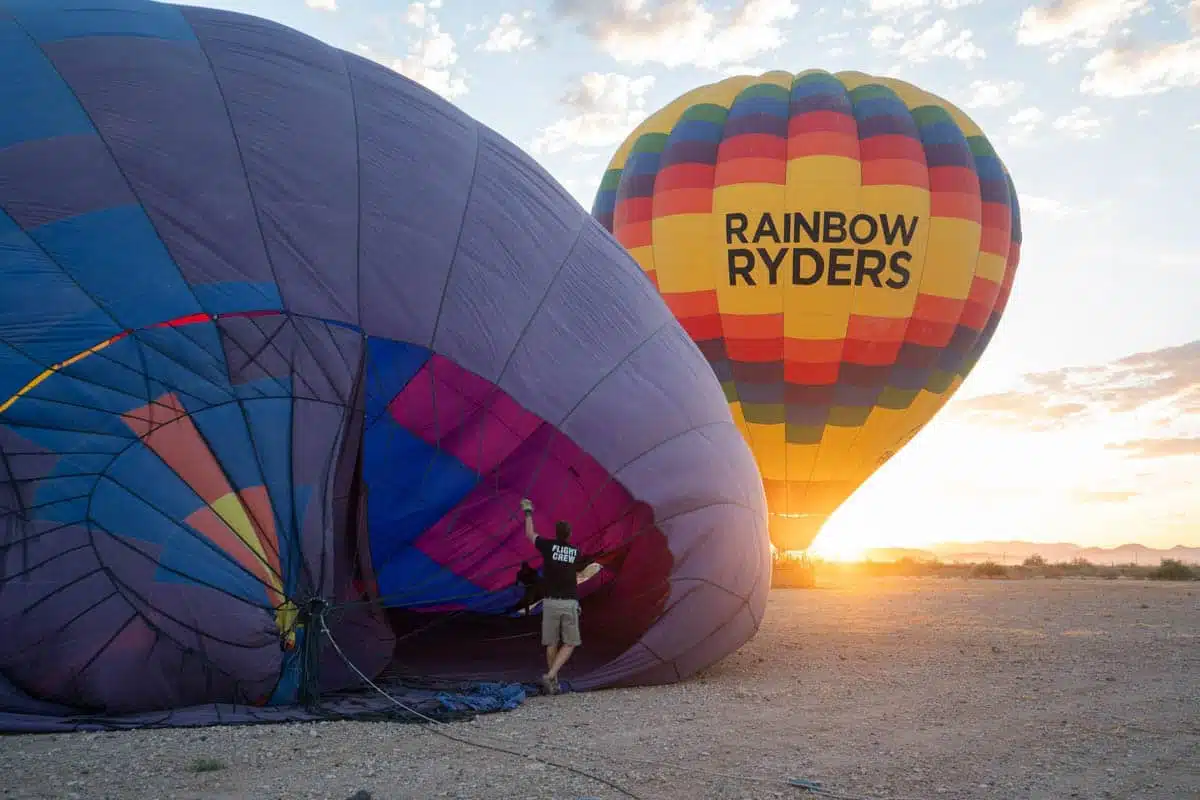 Looking for something a little more luxe? I've got the ultimate Phoenix day trip option for you – Scottsdale.
This is an affluent desert city near Phoenix known as a year-round opulent destination. It boasts lavish golf courses, high-end shopping centres, luxury resorts and renowned art galleries.
Wander through the Scottsdale Museum of Contemporary Art or pick up a trail through the scenic McDowell Sonoran Preserve. Also, make a point to visit Old Town Scottsdale, a western-themed building with high-end art galleries and quaint shops.
How to Get There: A short day trip from Phoenix with a taxi or the line 514 bus from Van Buren St & 1st Ave to Scottsdale CC PNR.
Average journey duration: 20 to 30 minutes
Mesa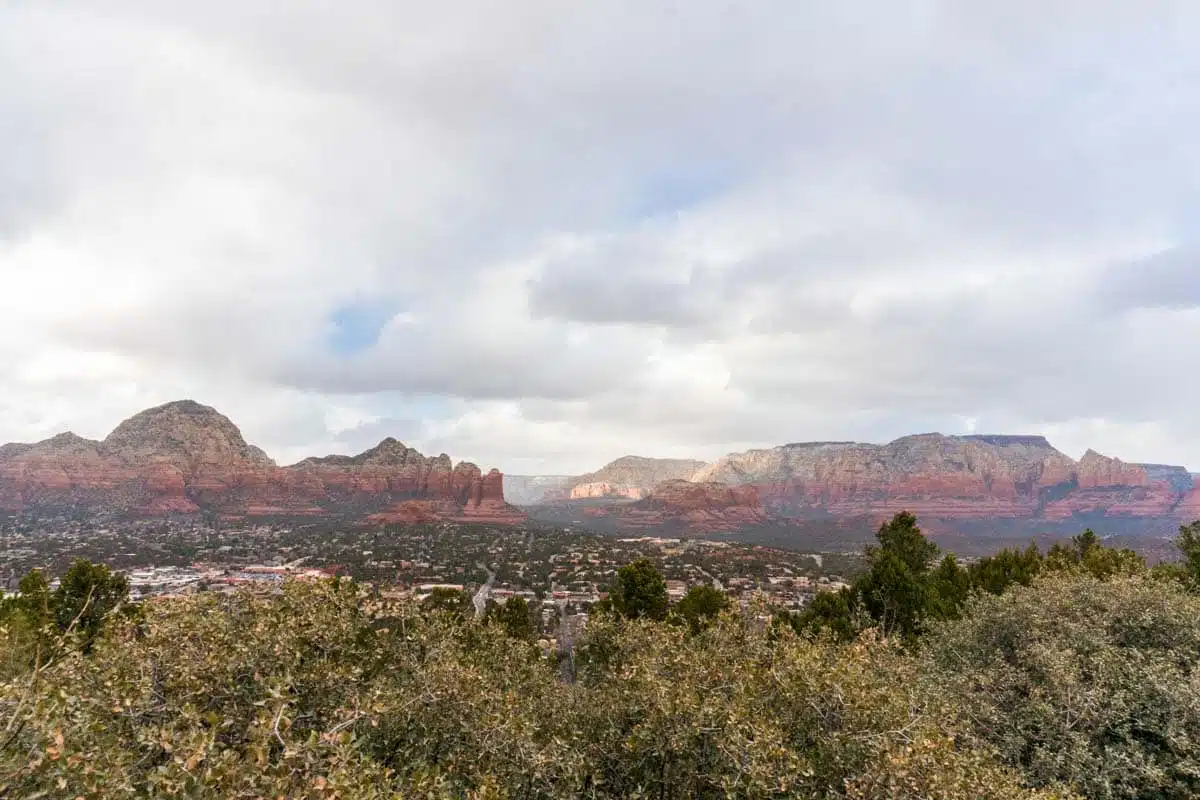 Next up: Mesa. This is an idyllic city for art lovers and history buffs – and it couldn't be further from Scottsdale in vibes. It also makes for a short road trip from Phoenix if you're worried about time.
Outdoors enthusiasts will love the historic Apache Trail that gives way to the eerie Goldfield Ghost Town and the Tonto National Monument. While museum-goers can visit the Arizona Museum of Natural History and the Mesa Grande Ruins.
Then, the award-winning Mesa Arts Centre awaits art lovers. See why I love Mesa so much?
How to Get There: Hop on a Valley Metro tram from Jefferson/1st Ave to Center/Main St, Mesa.
Average journey duration: 50 minutes
Paradise Valley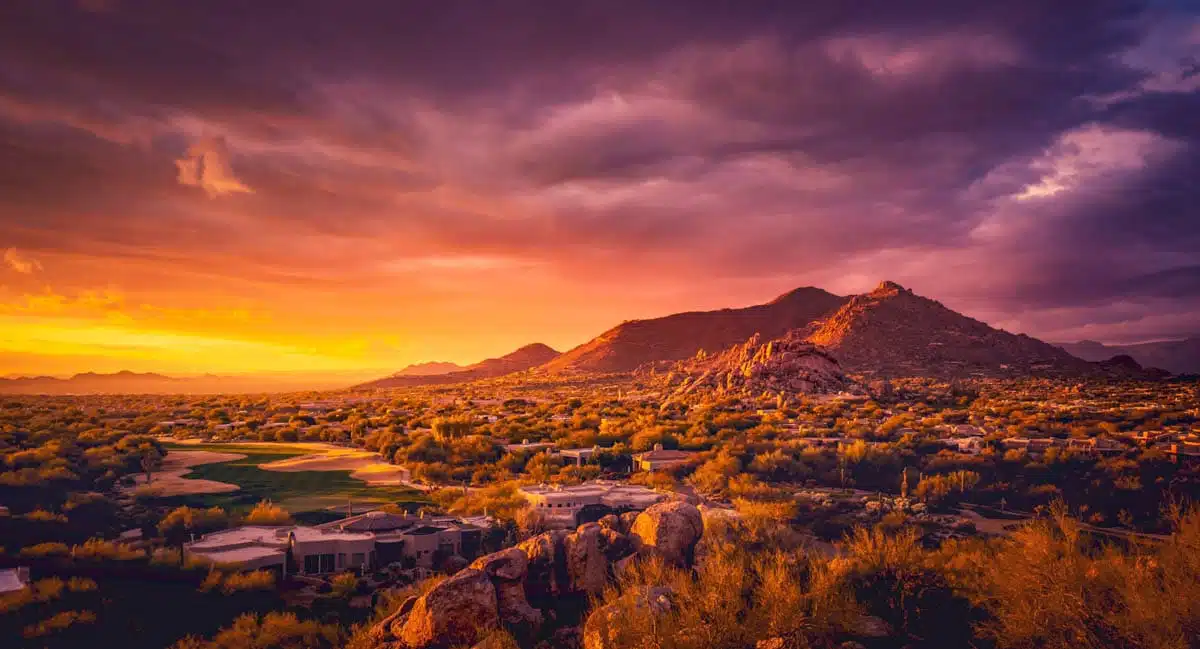 Welcome to Arizona's wealthiest municipality, Paradise Valley.
With world-renowned golf courses, high-end shopping and a vibrant restaurant scene, this is a ridiculously fun day trip from Phoenix. Much like Scottsdale, it's pretty posh, but you can still have fun.
But it's not all bougie business and high-end retail, I promise. Paradise Valley has epic desert hikes like the Mohave Trail, which reaches the top of Piestewa Peak for breathtaking vistas.
This town is also perfect for a pamper session as it features many luxury spas and has fantastic bars and breweries to enjoy – OHSO being the most popular (and the best, in my opinion).
How to Get There: Paradise Valley is an easy day trip from Phoenix. Pick up a Jayride shuttle or taxi at Phoenix Airport, and you're on your way.
Average journey duration: 25 minutes
Chandler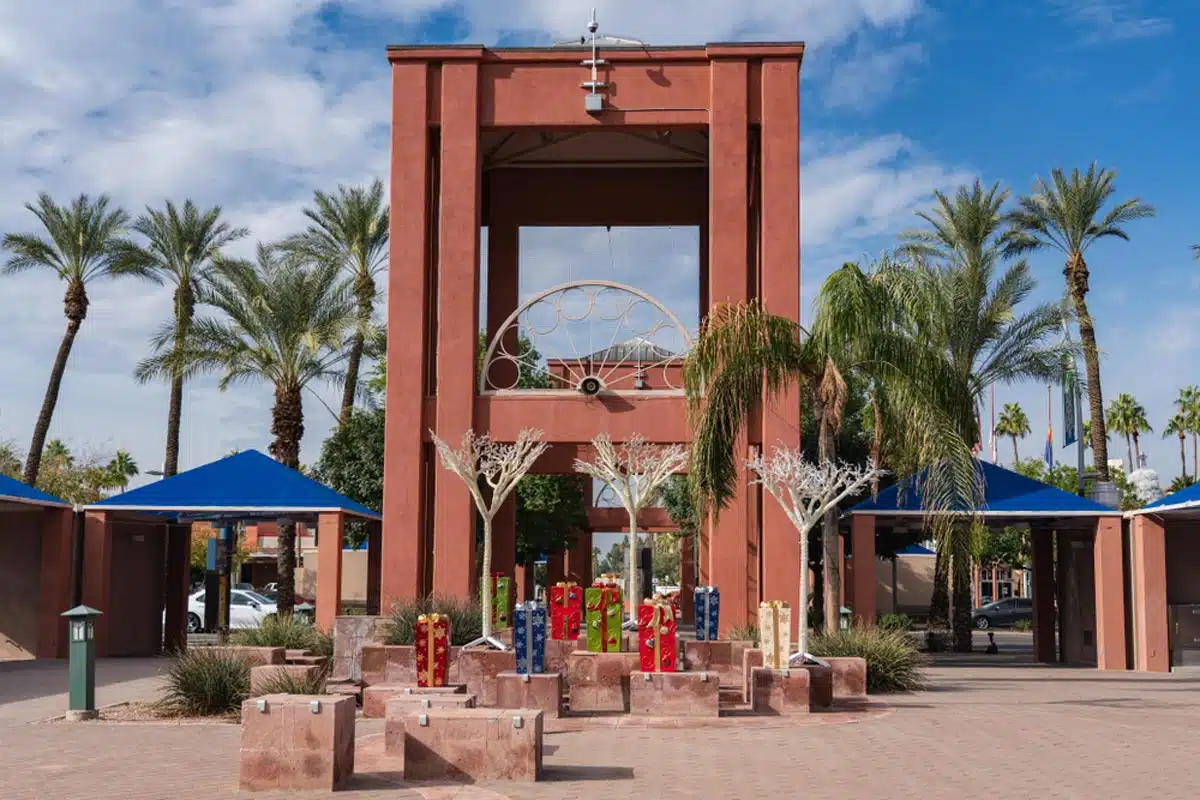 Those who fancy a shopping-centric day trip from Phoenix should head to Chandler. This city, located southeast of Phoenix, is known for its diversity, buzzing bars, quaint coffee shops, retail centres and revitalised downtown.
Despite this, Chandler still feels super intimate – many small festivals occur here throughout the year as the locals enjoy coming together to celebrate.
Downtown Chandler boats an array of eateries, pubs, breweries, and boutiques to keep you busy for hours. My top pick? The Eddie Basha Collection, an art gallery hosting over 3,000 Native American and Western art.
How to Get There: Get on the 542 line Valley Metro bus at Central Av & Van Buren St to reach Chandler PNR.
Average journey duration: 1 hour
Sun City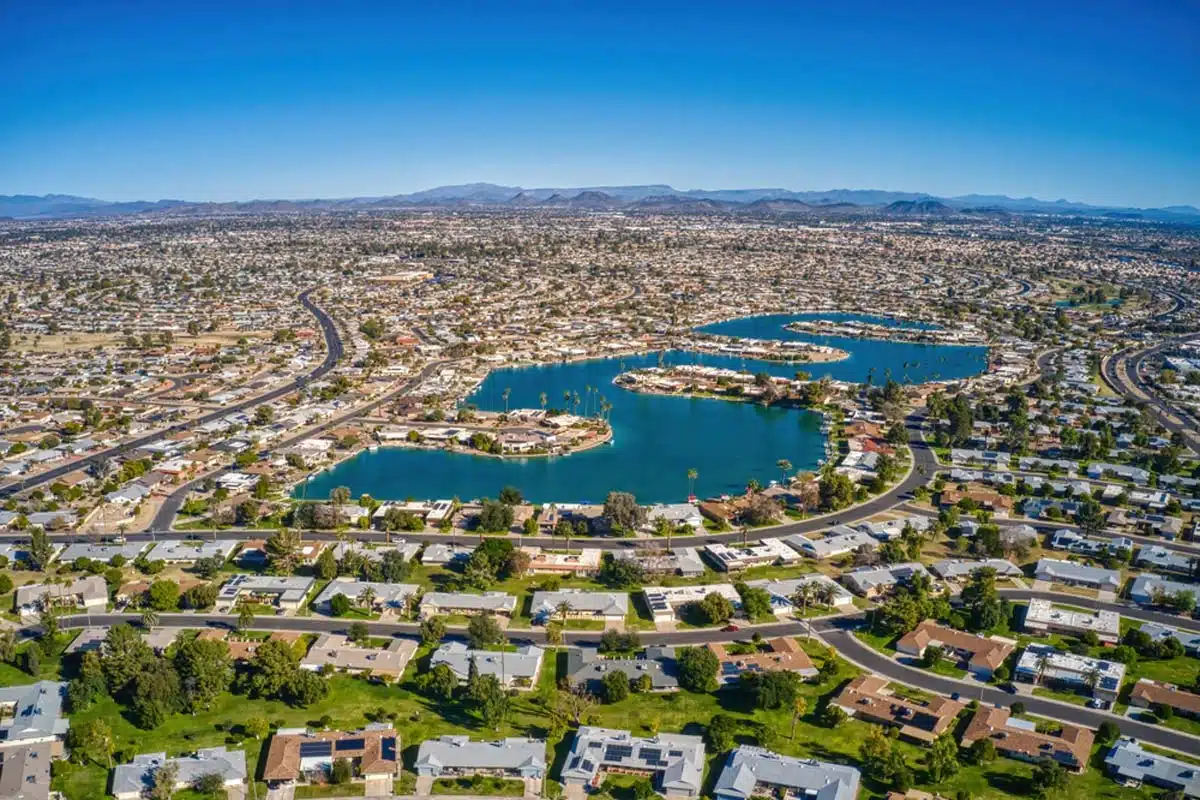 Not quite sure where to visit near Phoenix? Let me tell you why you should hit up Sun City. Known as the original fun city, this unincorporated community is jam-packed with lively events.
Sun City has a unique flair, sporting a vast collection of 70s-style homes where golf carts roam freely. It also features an open-air amphitheatre and multiple social clubs, so visit here for an event.
Sun City is also a hot spot for events and festivals near Phoenix – the open-air amphitheatre plays host to plenty of concerts and performances, while the local neighbourhoods frequently throw parties and events for residents and visitors alike.
Pssst… If you're lucky, you might even catch a glimpse of the famous Sun City Posse, a volunteer group of senior citizens who patrol the town in golf carts, helping to keep it safe and secure. It's all very adorable and kooky.
How to Get There: Hop on a Valley Metro bus at Central Av & ASU University Center to Peoria Av & 98th Av, Sun City.
Average journey duration: 2 hours
Practical Tips for Easy Day Trips from PHX
Believe me – it gets HOT in this part of the US. Carry a water bottle and make sure you slather yourself in sun cream regularly.
It's also likely that you're going to be walking a lot when heading out on day trips. As fancy as you might look in a pair of strappy sandals, they aren't always the most practical. Always wear comfortable shoes while travelling – especially if you're planning on hiking.
Map of Day Trips from Phoenix, AZ
Planning a Trip? Read More Arizona Travel Guides
Love this? Save and Share on Pinterest