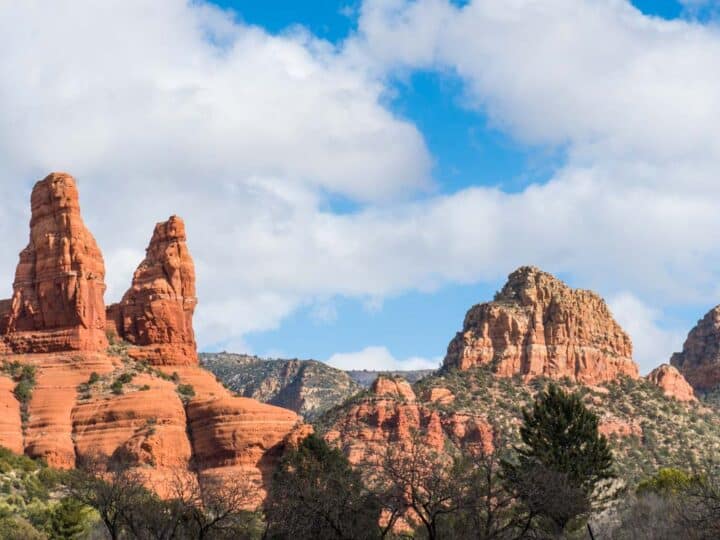 Discover red rocks, vortices, hikes and gorgeous views with this incredible 3-day Sedona itinerary.
What happens when you mix towering red rocks with stunning landscapes and cool pockets of urban space? I'll tell you – you get Sedona.
It's an absolute must-visit on any southwestern road trip – I guarantee you'll fall in love with this Martian-like environment.
There's just so much to see on a 3-day itinerary of Sedona that it's difficult to cram it all in. But that doesn't mean it's impossible. So how about I show you exactly how to do it?
From where to stay to what you need to add to your itinerary, this 3-day Sedona guide covers all…
Handy Tips for Planning Your 3-Day Sedona Itinerary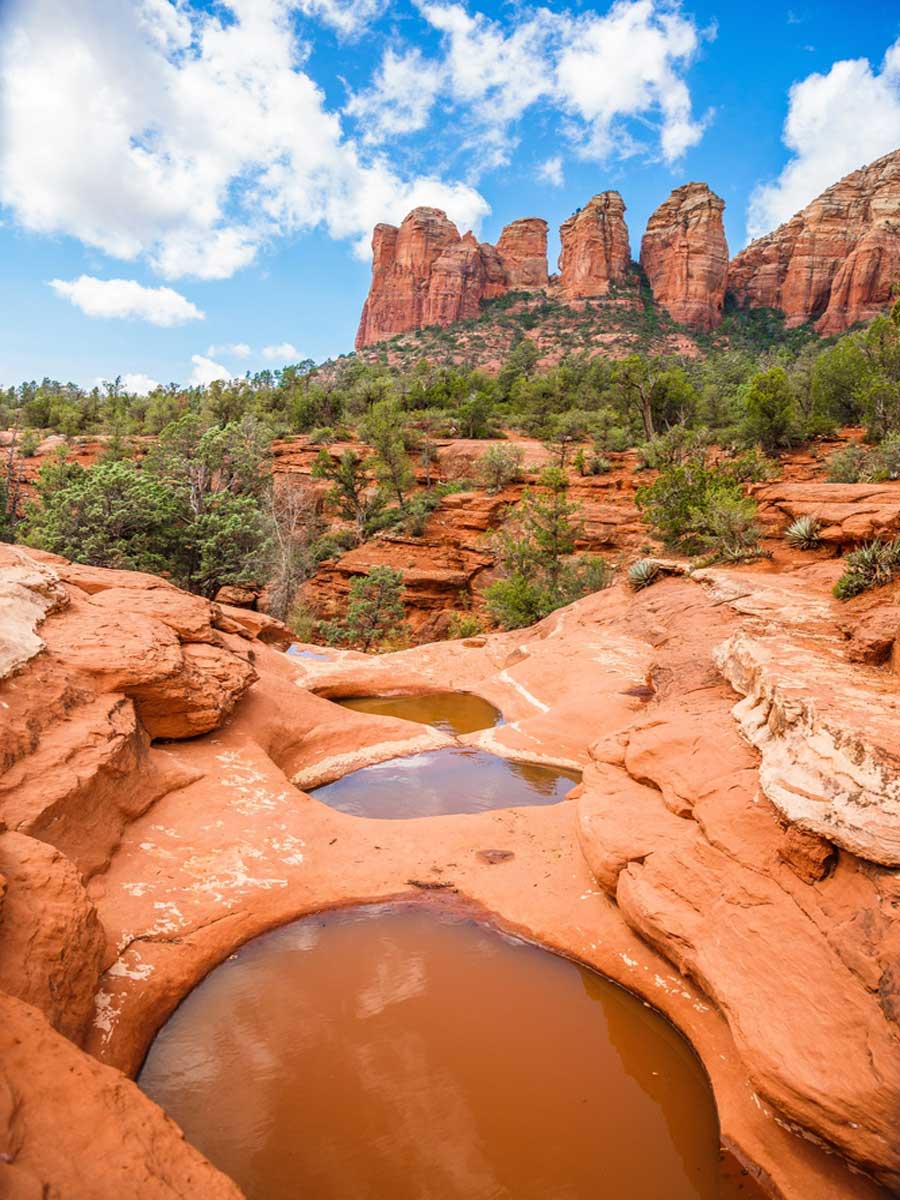 Top Tours for Your Sedona Itinerary
Small Group Vortex Jeep Tour — Sedona and vortexes go hand in hand (quite literally), so there's no better way to experience the city's spiritual side than on a Jeep tour. You'll pass some top sights, like Boynton Canyon, Bell Rock, and Airport Mesa.
Nighttime UFO and Stargazing Tour — Whether you believe in UFOs or not, there's no denying the alienness of Sedona's landscape. From the giant red rocks to the sweeping valleys, there's a reason so many sci-fi films are shot here. So why not have a unique stargazing experience?
Horseshoe Bend and Antelope Canyon Tour from Sedona — If you haven't had enough of the region's scenic beauty yet, book this tour to discover two of the most impressive sites nearby Sedona.
What to Pack for Your Sedona 3-Day Itinerary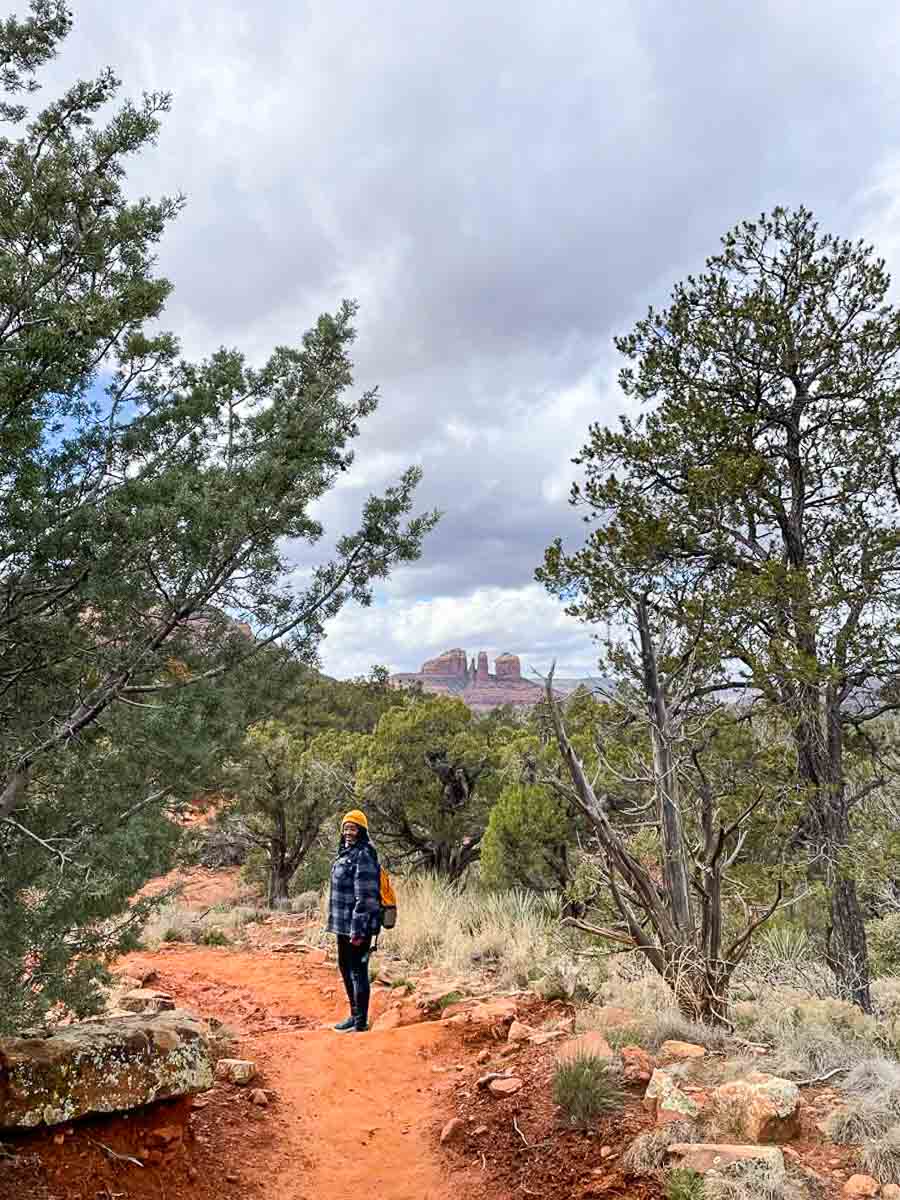 I went in February, and honestly, it was kinda chilly. You can enjoy a cold (but still beautiful) experience in winter or sweat your pants off in summer. There's no in-between.
I'd probably say the shoulder seasons — spring and fall — are the best times to visit Sedona. Whenever you decide to visit, there are some essentials you should bring with you:
Where to Stay for Your Sedona Trip Itinerary
Matterhorn Inn
If you're searching for a hotel with eco-friendly credentials and glorious red rock views from every room, look no further than Matterhorn Inn. Its recent renovations mean it's one of the most stylish stays in the heart of Sedona, so you can't go wrong here.
Wilde Resort & Spa
Feel like one with nature at the Wilde Resort, a glorious 4-star stay with majestic views of Airport Mesa.
Admire the sunset from the rooftop terraces, or enjoy a relaxing massage to loosen your tight muscles. And if you think that's it, think again, as the simple rooms provide a serene stay while the Rascal Restaurant has your tastebuds dancing for joy.
Quick Info for Your 3 Days in Sedona
Time Zone: Mountain Standard Time (GMT-7)
Currency: US Dollar ($)
Plugs: Types A and B
Nearest Airport: Sedona Airport, Arizona
5 Must-See Spots: Airport Mesa, Chapel of the Holy Cross, Cathedral Rock, Red Rock Loop Road, Courthouse Butte.
Top Tip: It's easy to get sucked into the commercial side of Sedona. Take on some hikes to truly experience the city and its many wonders.
Getting Around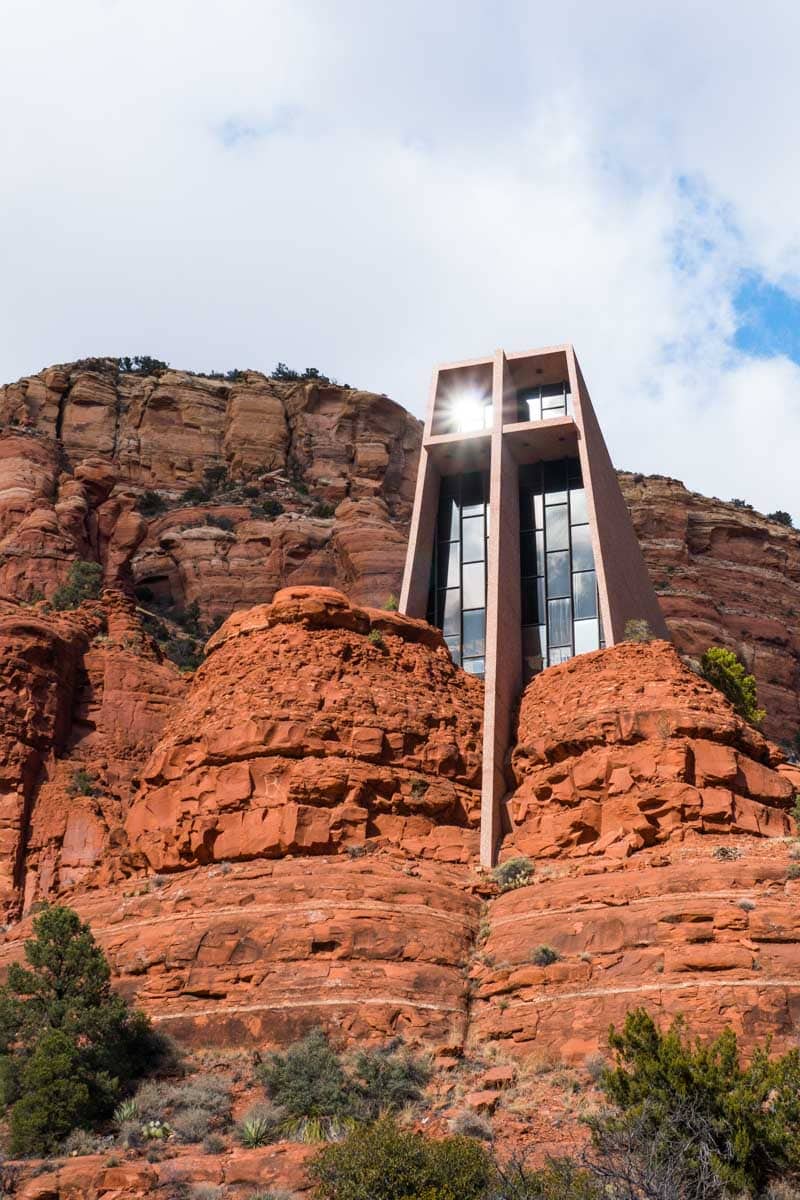 Bus
The Sedona bus system could be better, but it does travel to the top trailheads in the region. It's also free, so it's a great way to save some cash. The free Sedona Shuttle runs from Thursday to Sunday, though, except for 1st March through 17th April, when it runs daily.
Alternatively, the Verde Shuttle connects West Sedona, Uptown Sedona, and the northern portions, with a day pass costing $6 per person.
Car
The bus system in Sedona is handy, but the best way to get around is by car. They allow you to reach the more out-of-the-way sights in Sedona and also will enable you to extend your vacation into one epic Arizona road trip.
If you need to rent a car, I highly recommend using Rentalcars.com, as you'll find the best deals through them.
Taxi
The other option is to use taxis or a rideshare app like Uber or Lyft. It's a small city, but it still has these services, even though they are the most costly way to get around.
I recommend you only use a taxi as a last resort if tours don't provide transportation or the bus route doesn't travel to your destination.
Sedona Arizona Itinerary
Sedona Itinerary Day 1: Explore the Arts and Views of Sedona
I know you're getting itchy feet and want to dive into the itinerary already. So, without further ado, your first day in Sedona is about exploring the city's diverse arts and craft culture.
Don't worry. Those unbelievable landscape views are still very much a priority.
Take in the Views at Airport Mesa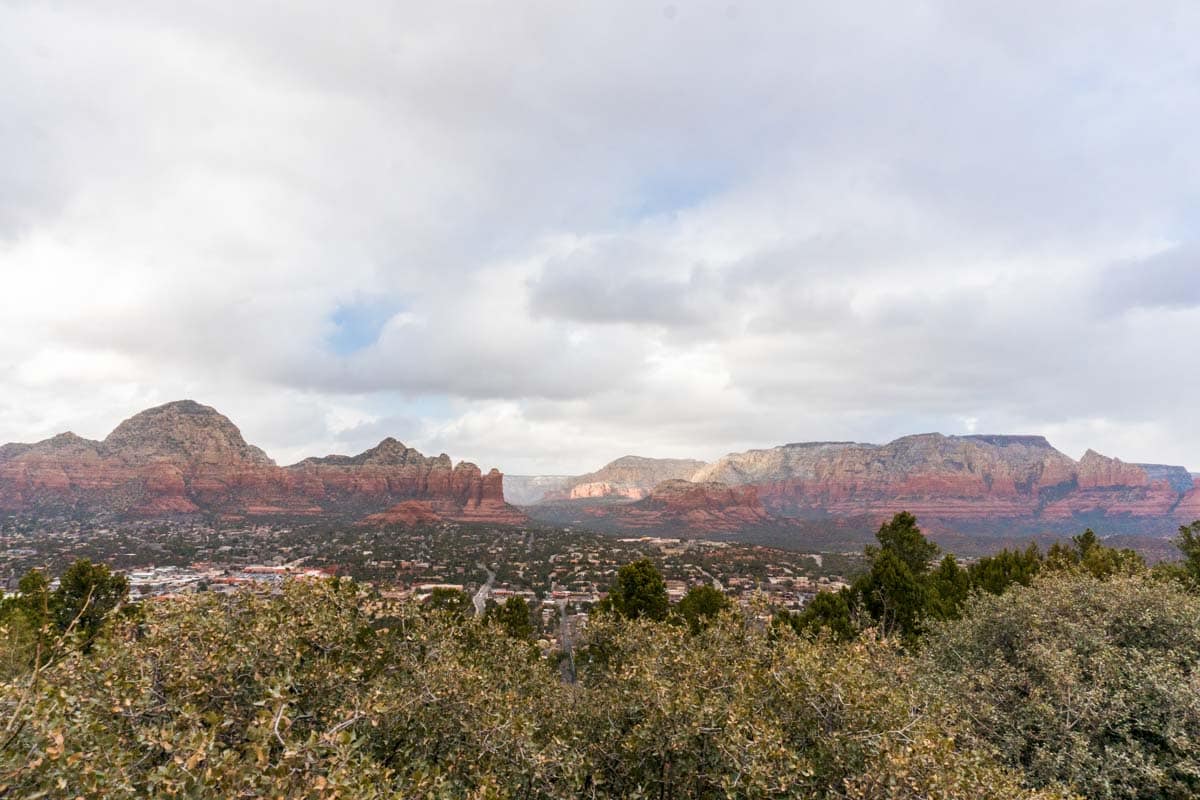 Kickstart your vacation on a health flex (this is Sedona after all) with a refreshing beverage at Local Juicery for refreshing organic drinks to get your energy up for the first hike of the day.
After that, it's a 2.5-mile (6-minute) drive to the unforgettable 3.2-mile hike at Airport Mesa. Many people simply go to the Airport Scenic Lookout, but pull on your boots for a closer look at the red rocks and your first vortex of the trip. IMHO a much better way to experience the landscape.
Throughout the one-and-a-half-hour trek, you'll take in some of the best views of Sedona. Don't say that you haven't been warned.
Pop into the Tlaquepaque Arts & Shopping Village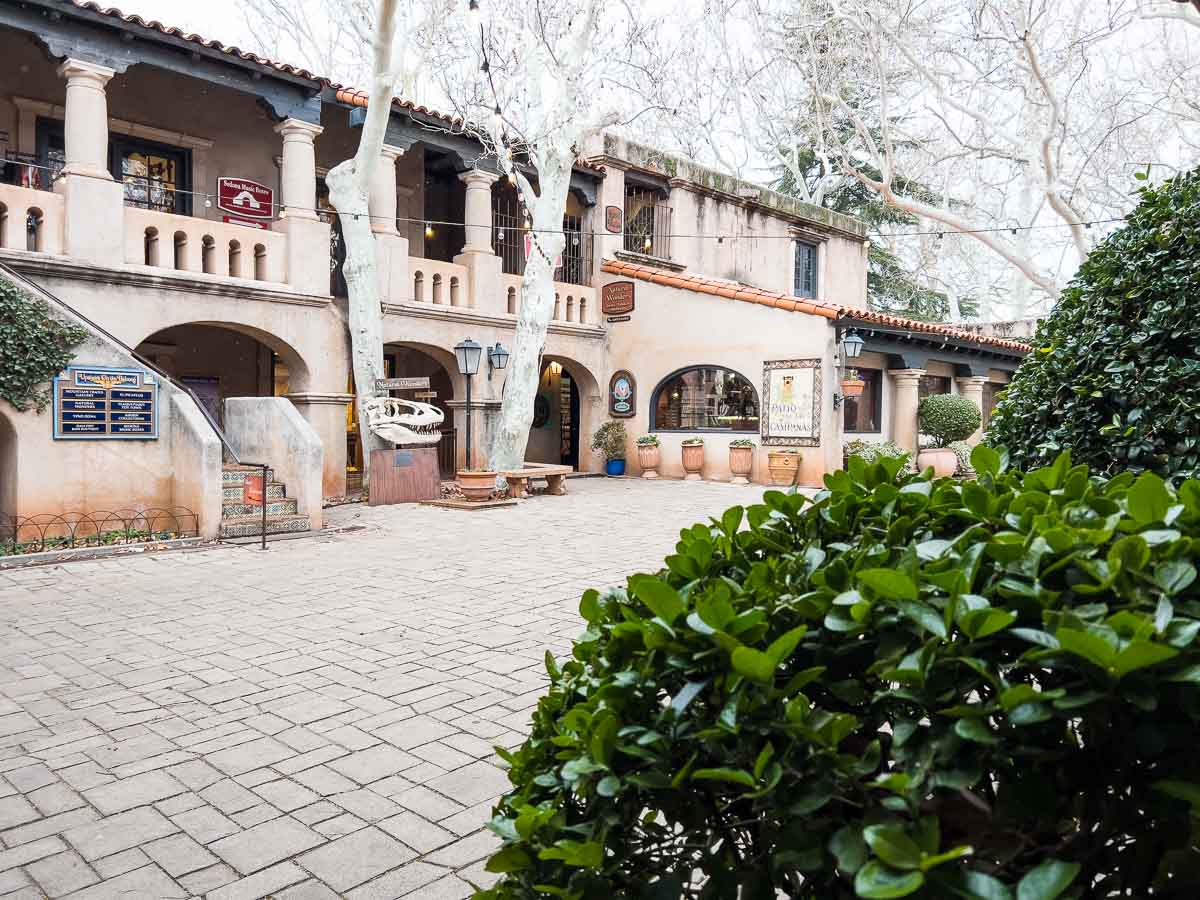 Even if you're not a big shopping person, it's worth popping into Tlaquepaque Arts & Shopping Village – a collection of independent traders and artists showcasing Sedona's cultural heritage.
Admire artistic gems at stores like the Andrea Smith Gallery or find your next favourite piece of jewellery at Environmental Realists.
The food scene is also poppin', with nine restaurants calling this art and shopping village home.
See the Architecture at the Chapel of the Holy Cross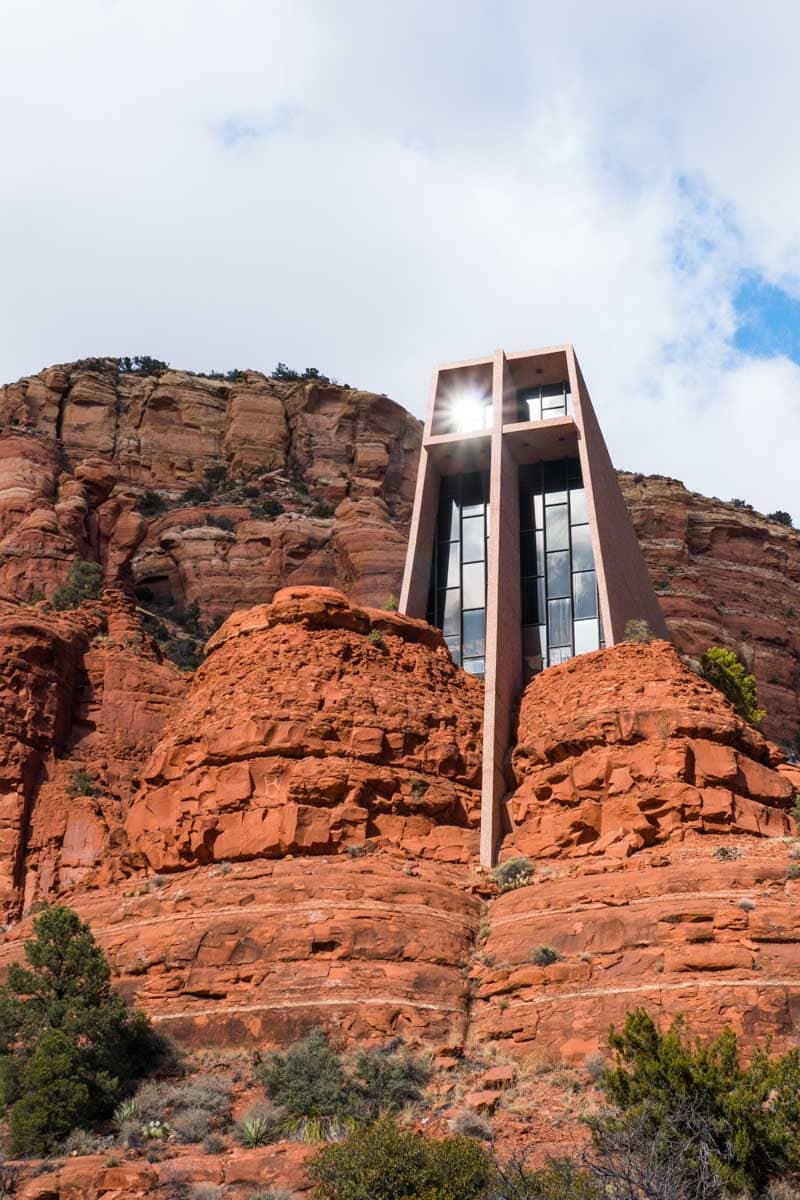 From Tlaquepaque, it's a 10-minute drive (3.4 miles) to the Chapel of the Holy Cross, an architectural masterpiece.
Okay, I may be hyping it up, but why not? It is Sedona's number one attraction after all.
Go inside if you have time, but the true star of the show is the striking exterior that looms over the red rocks overlooking the Twin Buttes. Dating back to 1956, the clean lines and modernist style of this iconic building stands in stark contrast to its natural surroundings.
Hike the Cathedral Rock Trail and / or the Courthouse Butte Loop Trail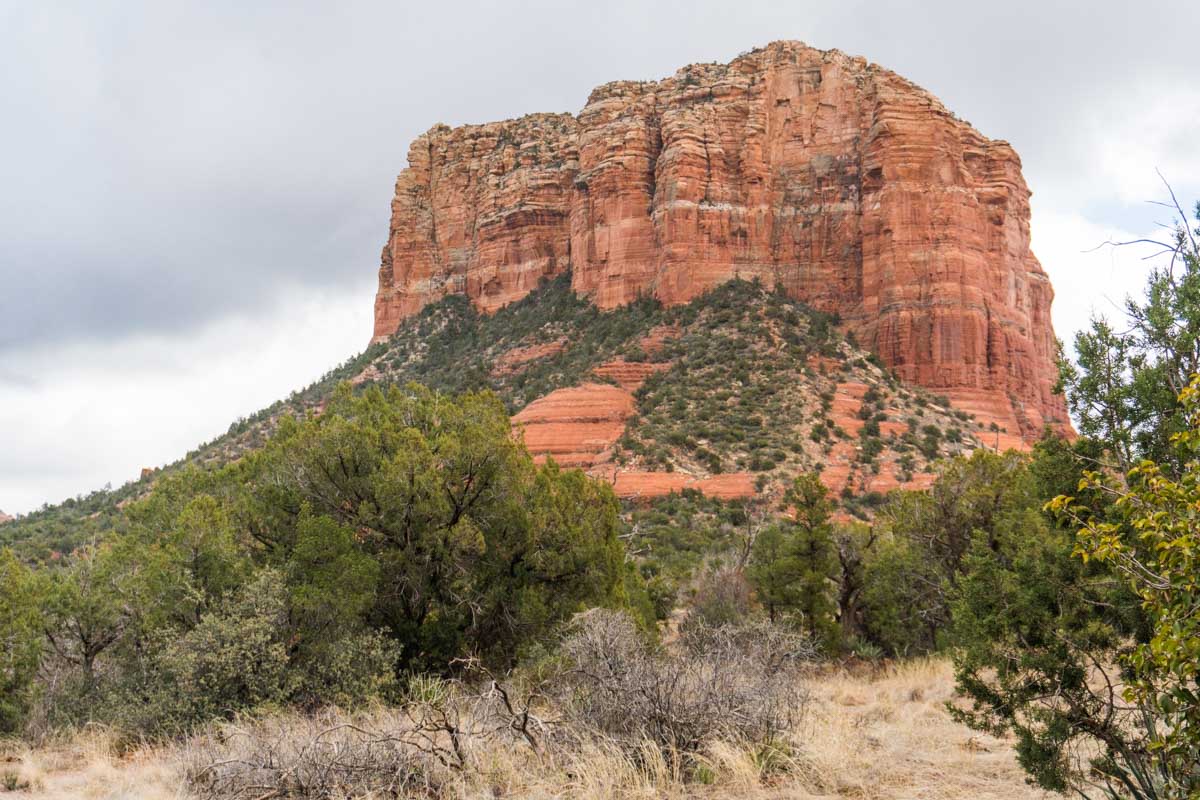 Fancy another hike? How about two? If you're serious about hiking as much as possible on this trip, you can tackle two of Sedona's better-known hikes – but you can also opt to do whichever takes your fancy more.
Start your hiking extravaganza with the short but challenging 1.2-mile out-and-back Cathedral Rock trail. Despite the thigh-burning 741-foot elevation gain, the panoramic views of this green and red landscape are well worth the effort.
Expect to spend around an hour hiking this glorious region before heading 2.7 miles to the Courthouse Butte Loop Trail. This is my favourite hike in Sedona, as it's relatively easy, but delivers big on expansive views of the landscape below.
This 3.9-mile loop trail only takes an hour and a half to complete. Although it has fewer thrills than Devil's Bridge and Cathedral Rock, expect it to be a lot quieter and still has gorgeous views.
Enjoy a Sunset Drive on the Red Rock Scenic Byway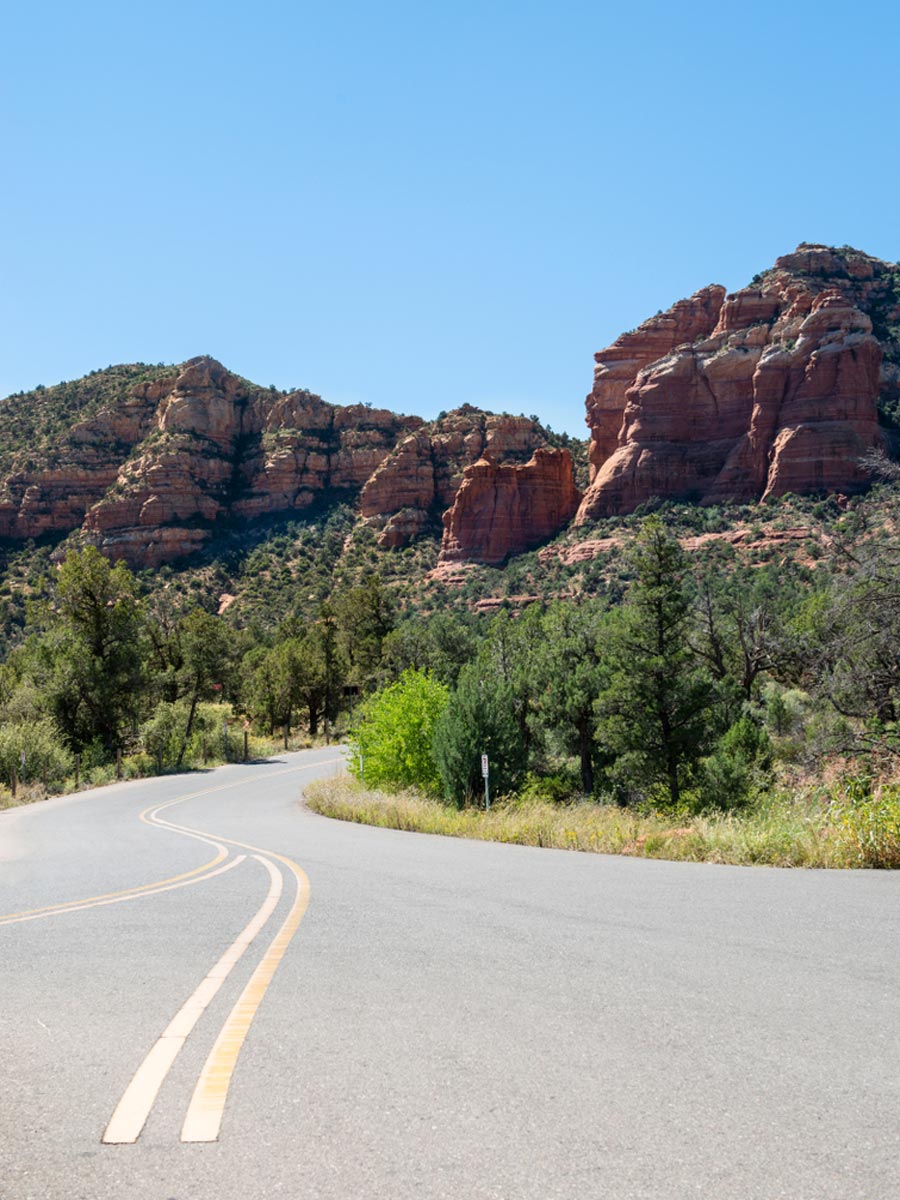 You'll technically already have driven half of the majestic stretch of road that is the Red Rock Scenic Byway by the time you've parked up to do the Courthouse Butte Trail, but that doesn't mean exploring the other half isn't in order. It connects Sedona to the I-17 along SR-179, and let me say, it's an absolute beauty of a drive.
Throughout the 14 miles, you'll pass iconic sights, like the Bell Rock Vista and Oak Creek Canyon (queue the camera clicks). There are also a few restaurants to stop at for a light meal in Oak Creek before heading back into Sedona.
And what makes this even better are the glorious shades of yellows, reds, and purples that will paint the sky.
Sedona Itinerary Day 2: Admire More Scenery and Historic Landmarks
Ready for some more iconic Sedona scenery with a dash of history? Whether you are or not, that's precisely what you can expect during day 2 in Sedona.
Explore the Iconic Devil's Bridge Trail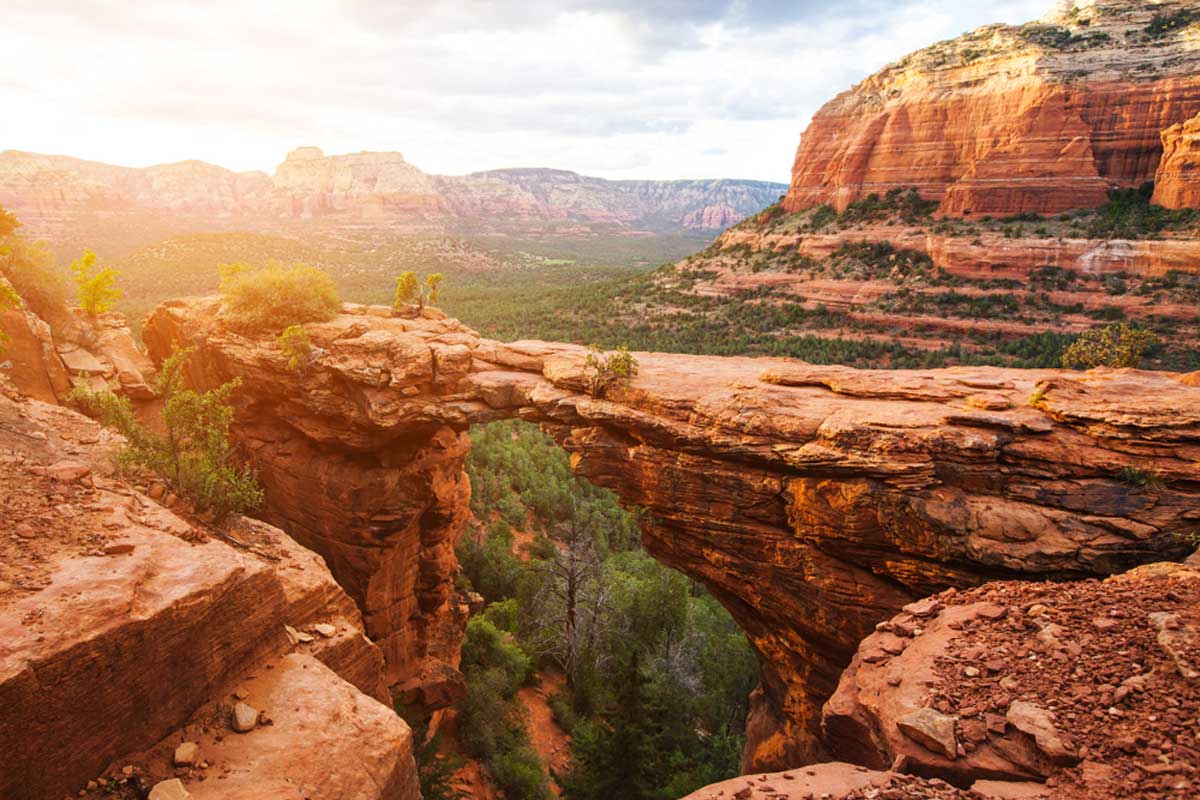 It's not hard to find mesmerising hikes in Sedona, and the 1.8-mile trail at Devil's Bridge is no exception. It's a moderate out-and-back trip that'll take around one and a half hours to complete.
At the trail's end, get ready to admire the largest natural arch in Sedona. Despite its name, this is one heavenly place. The prickly pear cacti and juniper berries line this breathtaking red bridge, resulting in a tapestry of colour.
You may think I'm exaggerating the beauty — and maybe I am a little — but this hike is one of the best things to do in Sedona and you really shouldn't miss it.
Read Next: Best Hikes in Arizona
Spend a Couple of Hours Being Pampered
Ok, so it wouldn't be a trip to Sedona without spending some time appreciating the wellness side of the city. And there's nowhere better to relax and unwind in the Enchantment Resort.
Better yet, it's tucked away between soaring Red Rocks just around the corner from Devil's Bridge.
The resort's Mii Amo Spa is where you'll want to head to be scrubbed, massaged, preened and smoothed. There are also plenty of wellness classes to get involved with too.
Some of the treatments and classes are only available to resort guests, so make sure you check in advance. Alternatively, Sedona's New Day Spa and Blue Sage Day Spa are two other places I highly recommend.
Admire Some Rustic Beauty on Red Rock Loop Road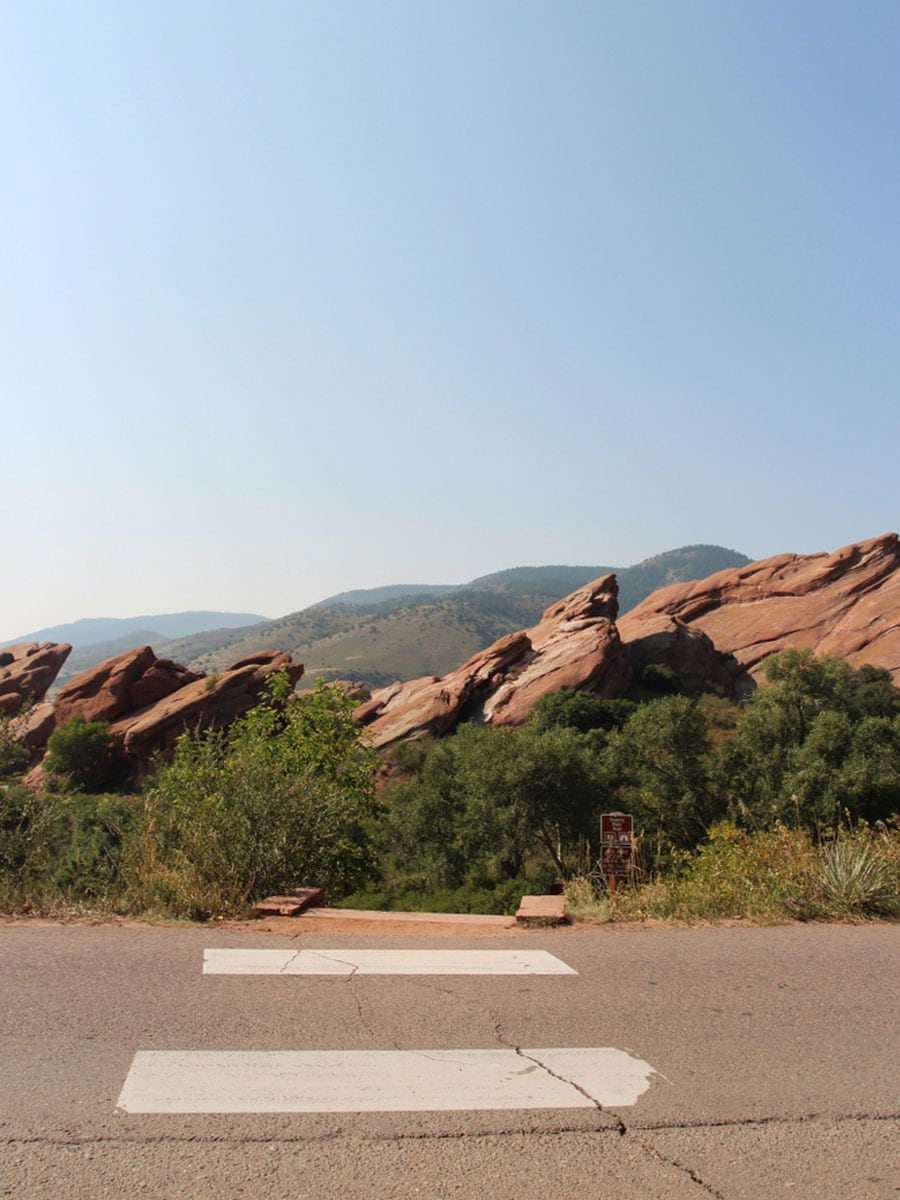 It's time for a different view of Sedona's stunning red rocks. This 8-mile road boasts some of the most beautiful vistas in the city.
You need to stop at Lover's Knoll overlooking Airport Mesa to see what I mean. Other fantastic stops include Cathedral Rock View and Schuerman Mountain peak (which the road loops around).
If you're feeling adventurous and fancy spending some more time in the area, head to the Moon Crescent Picnic Area and refresh with a swim in Oak Creek.
Visit the Palatki Heritage Site and Honanki Heritage Site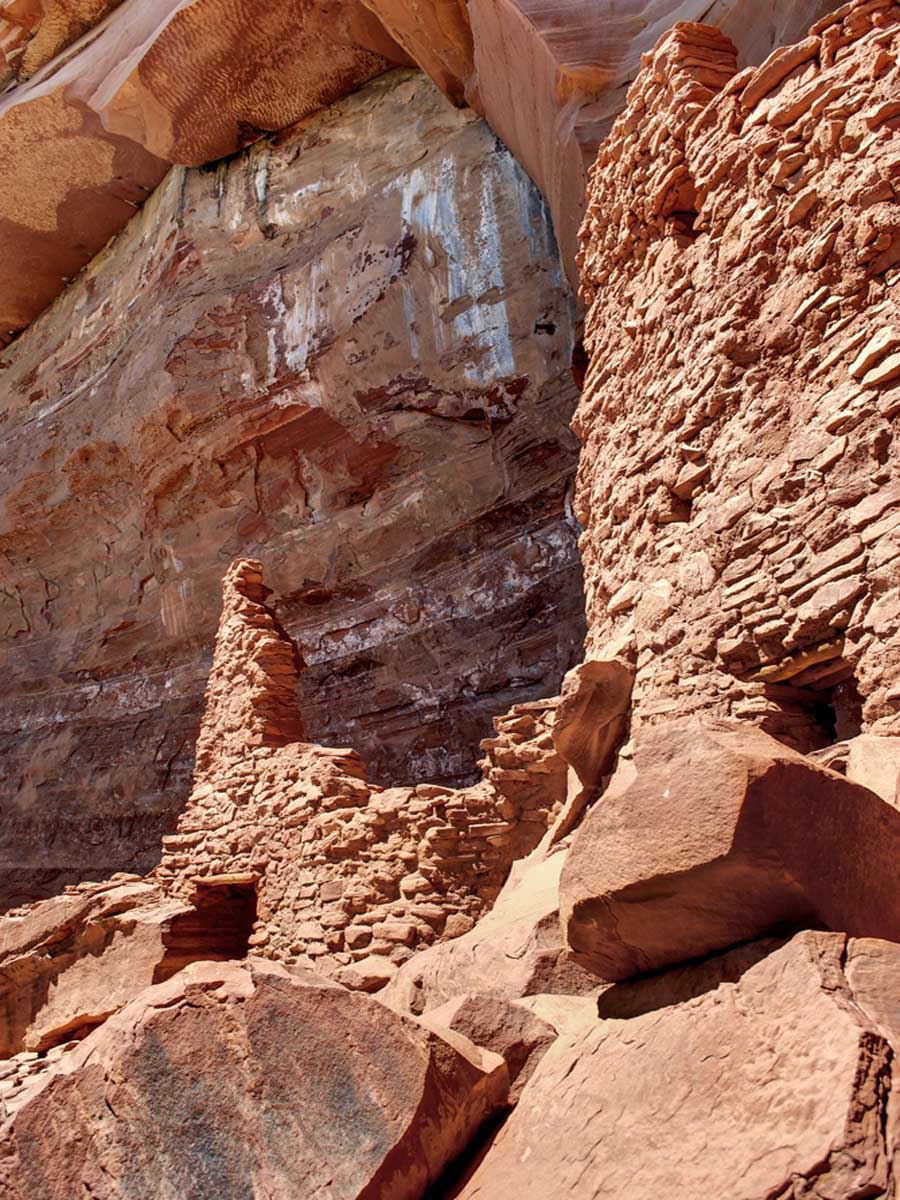 To end the day, drive to the Palatki Heritage Site, which sits around 12 miles from Red Rock Loop Road. Palatki and Honanki (6 miles north) are two historical goldmines, with rock paintings and cliff dwellings dating back 6000 years.
Get ready for wonders you never thought possible. Wander through the site and discover ancient swimming holes and handmade sandstone bridges. Everything at these two sites showcases the skills of the region's ancestors, especially the rock art that ordains the walls of the cliff grotto.
Top Tip: Purchase the Red Rock Pass for $5 to explore both heritage sites freely.
Sedona Itinerary Day 3: Enjoy Downtown Before Exploring the Outdoors
The last 36 hours in Sedona have been one hell of a ride. So day three is all about enjoying downtown before some unique outdoor experiences.
Hit Up the Coffee Pot Restaurant for Brunch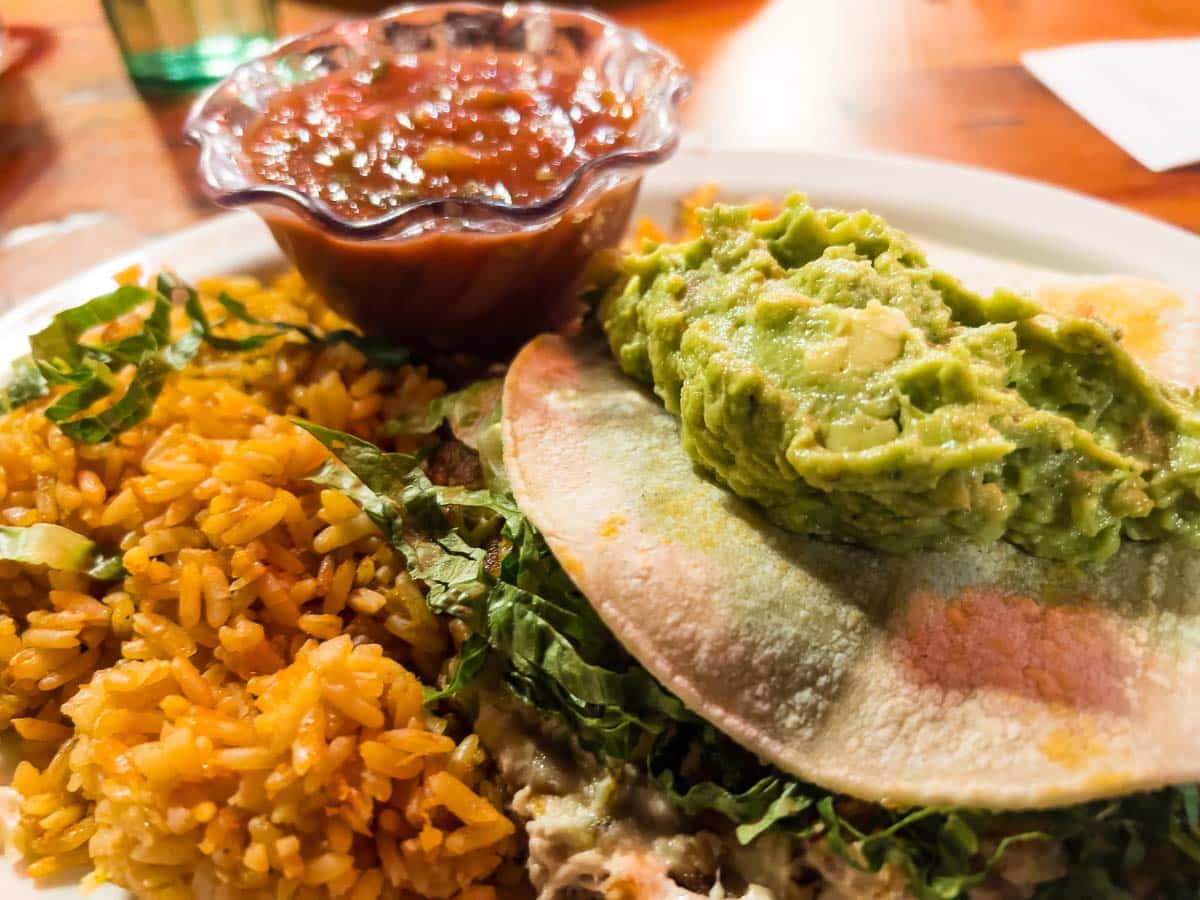 Refuel on your last morning in Sedona with a hearty breakfast – you're going to need it before you explore downtown.
Luckily the Coffee Pot Restaurant comes in clutch – it serves up a delicious brunch with a menu offering 101 omelettes (so of course I had to have a breakfast taco).
In a place where the restaurants trend towards a very curated experience, it's refreshing to find a restaurant that serves stellar food in a lively setting with zero pretension.
Spend the Morning in Amitabha Stupa and Peace Park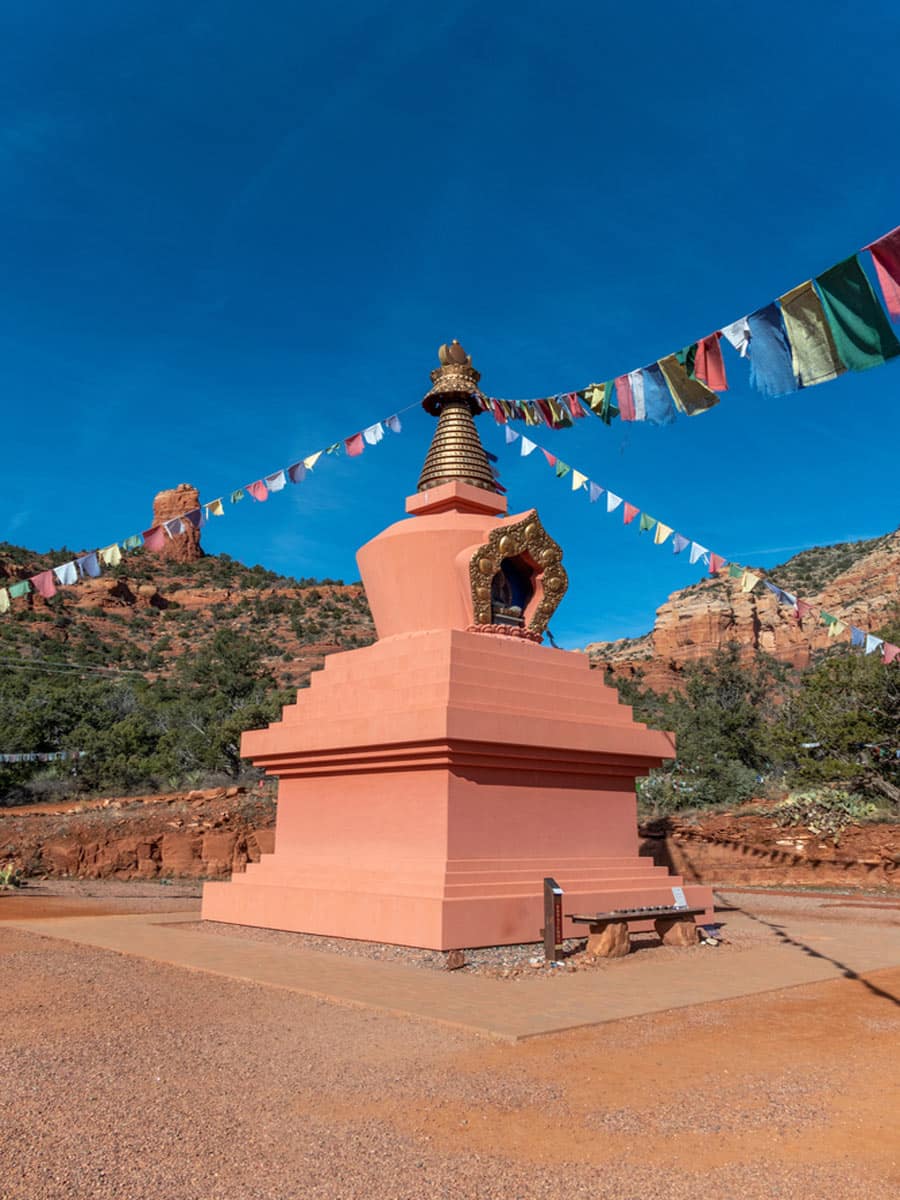 You may have spotted the Amitabha Stupa & Peace Park as you've zipped around Sedona during the past few days but it's a space that deserves a little more time. Immerse yourself in lush greenery as you wander through the 14 acres of the park's pretty environs.
Discover indigenous plants such as globemallow, devil's horn, and plateau cholla, but the main attraction is the 36-foot tall stupa at the park's centre. It's a fantastic place to learn about local spirituality and relax on the itinerary's last morning.
Enjoy a Taste of True Sedona at One of the Region's Coolest Restaurants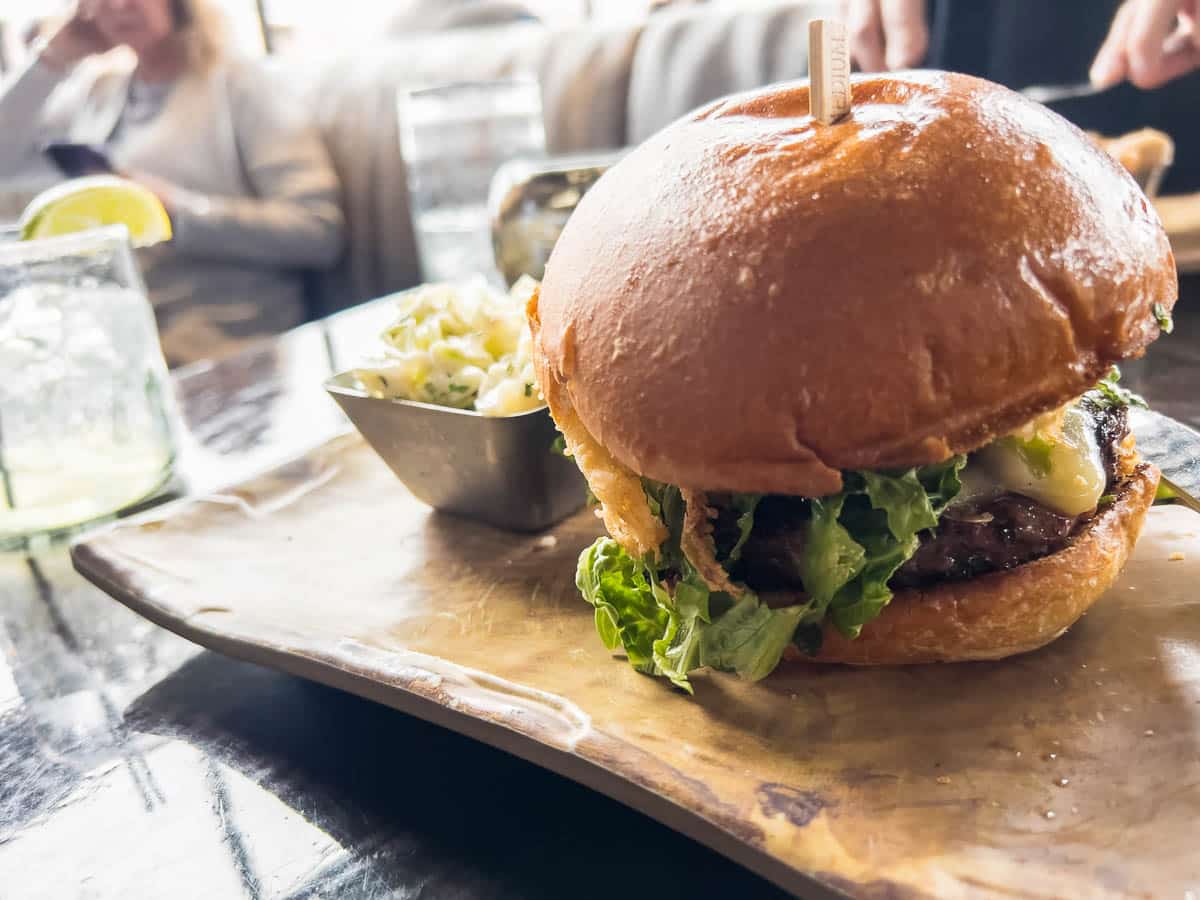 You're yet to indulge in some true Sedonian hospitality, so why not do so after your pleasant Amitabha walk? I recommend trying out Mariposa Latin-Inspired Grill, only 2.7 miles from Amitabha.
It may be pricey, but Lisa Dahl invites you to experience authentic Latin cuisine at its finest. Did I forget to mention the majestic mountain views from the floor-to-ceiling windows? Let's just say it's a stunning location.
Feel the Power of the Vortex Energy on a Jeep Tour
You'll definitely have seen a few vortexes by now, but you are yet to experience them. When you join this vortex Jeep tour, you'll feel the healing power of these landmarks and then some.
Whether you believe in higher powers and energy or not, there's no denying these locations' profound effects on people. Some top spots you'll visit include Bell Rock and Cathedral Rock.
It's not just a simple visit, though, as your guide will teach you all about the different historical approaches to these influential landmarks. Need I say more?
Book Your Vortex Jeep Tour Here
Cap Off Your Sedona Experience With a Stargazing Tour
It doesn't matter how many days in Sedona you spend; it's a given you'll see the stars at night. But rather than just aimlessly looking, how about joining a Sedona stargazing tour?
While you admire the Milky Way in the night sky, there's an additional feature you may not be expecting. Your tour guide will give you military-grade night vision goggles, from which you'll see some peculiar activity in the night sky.
Some say it's UFOs; others say it's shooting stars. Whatever the case, it's a magical way to cap off an unforgettable itinerary.
3-Day Sedona Itinerary – Map
3-Day Sedona Itinerary: Read More Sedona Guides