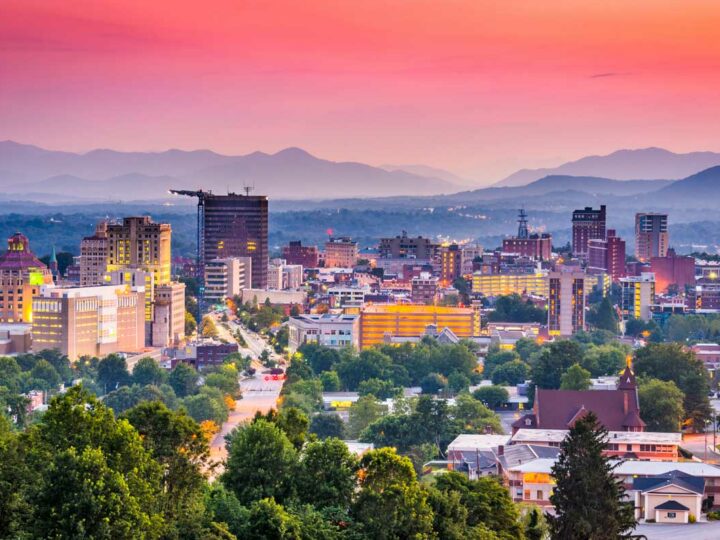 Planning a visit to Asheville? Read my practical Asheville itinerary for the perfect short getaway.
With charming neighborhoods, vibrant history, and beautiful surrounding mountains and hiking trails, Asheville is the perfect city for a quick weekend getaway.
Once famous for being the home base of the prestigious Vanderbilt family, Asheville has since become an interesting oasis for artists, craft brewers, hikers, and more.
If you're located on the East Coast, a weekend in Asheville can be the perfect trip, no matter what your travel style is.
I recommend spending 2-3 days in Asheville to experience the highlights of the city and the surrounding areas.
2 days in Asheville is enough to catch a glimpse of this unique and historic city.
With 3 days, you can tack on a short day trip to some of the state and national parks nearby to enjoy hiking and fresh air. Intrigued? Read on to hear my tips for a perfect weekend in Asheville, NC.
Asheville Travel Tips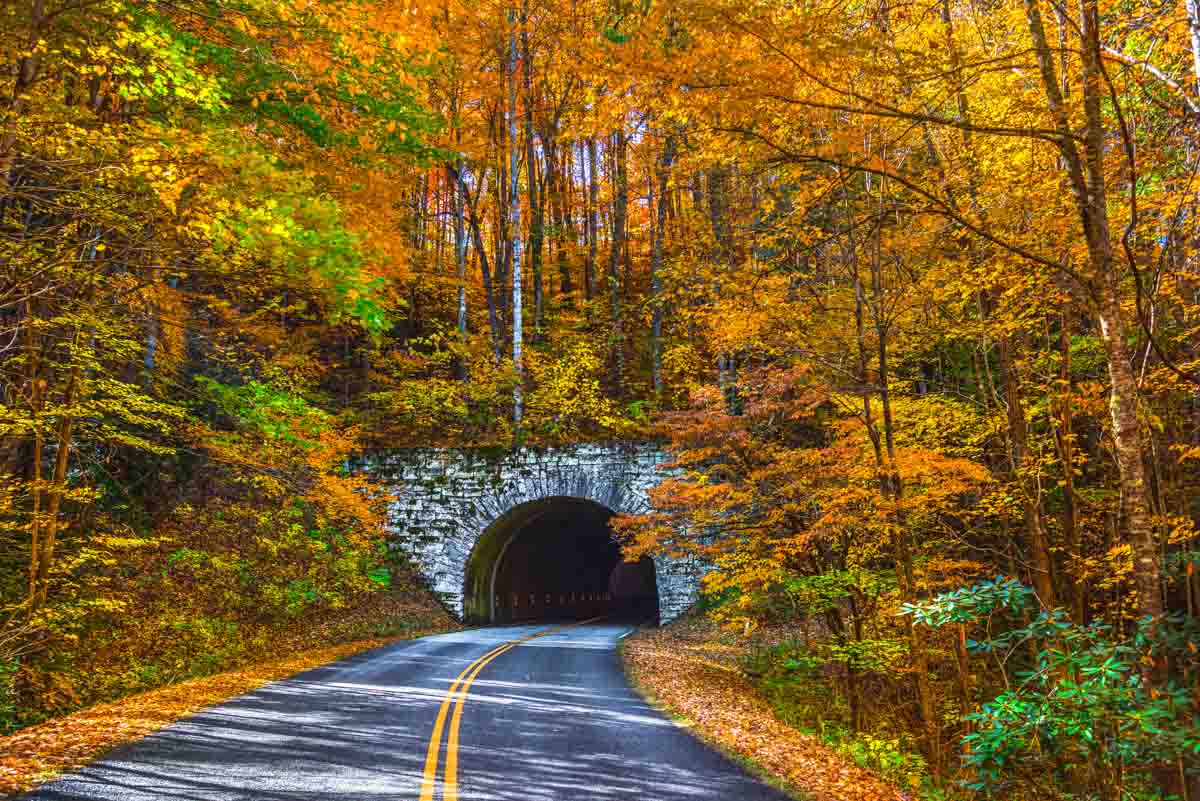 When to Visit Asheville
With four seasons and a temperate climate, Asheville is a fantastic weekend destination year-round.
We spent 3 days in Asheville in the winter and, while it was pretty cold, we still got to experience the best that Asheville has to offer: we went hiking, ate delicious, locally sourced food, and hung out in quirky cafes.
However, if you plan on spending most of your weekend in Asheville doing outdoor activities, it's best to visit in the late spring to early fall to enjoy warmer weather and ensure the mountain roads will be open.
How to Get to Asheville
Located in western North Carolina, Asheville is accessible by car from several East Coast cities. It's about 7.5 hours driving from Washington, DC and 3.5 hours from Atlanta, GA.
There are also several domestic flight arrivals from all over the United States at Asheville Regional Airport (AVL).
Getting Around Asheville
Many neighborhoods in Asheville are walkable, but the best way to get around is to drive. There are so many beautiful mountain hikes near Asheville that are only accessible by driving, and you DEFINITELY won't want to miss out on those stunning Blue Ridge views.
If you need to rent a car, Hertz is our preferred, go-to car rental company, and you can easily pick up a car from Asheville's airport.
What to Bring to Asheville
Visiting Asheville is similar most US cities, so pack as you normally would for a weekend trip. Keep in mind that since Asheville is in the mountains, it can be chilly during any season.
Some extra things I would consider bringing for a weekend in Asheville include:
Where to Stay in Asheville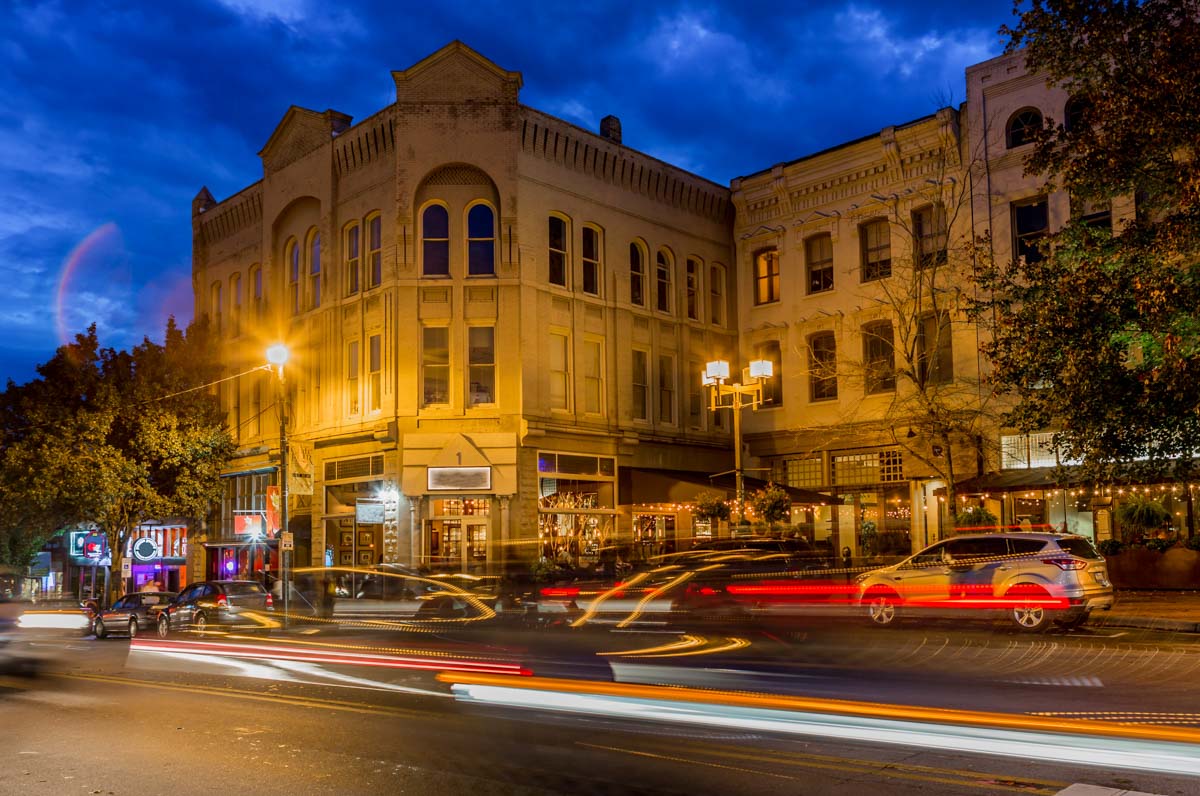 Since it's a popular tourist destination, there are plenty of places to stay in the city for 2 or 3 days in Asheville, ranging from major chain hotels to locally-owned boutique bed & breakfasts.
We recommend supporting local businesses by staying in one of the charming, southern-style bed and breakfasts that are scattered throughout the city. Here are a couple of bed & breakfast options that many travelers recommend:
Looking for other accommodation options in Asheville? Book here now!
The Perfect Weekend in Asheville: A 2-3 Day Asheville Itinerary
Asheville Itinerary Day 1: Asheville Downtown
Morning: Downtown Asheville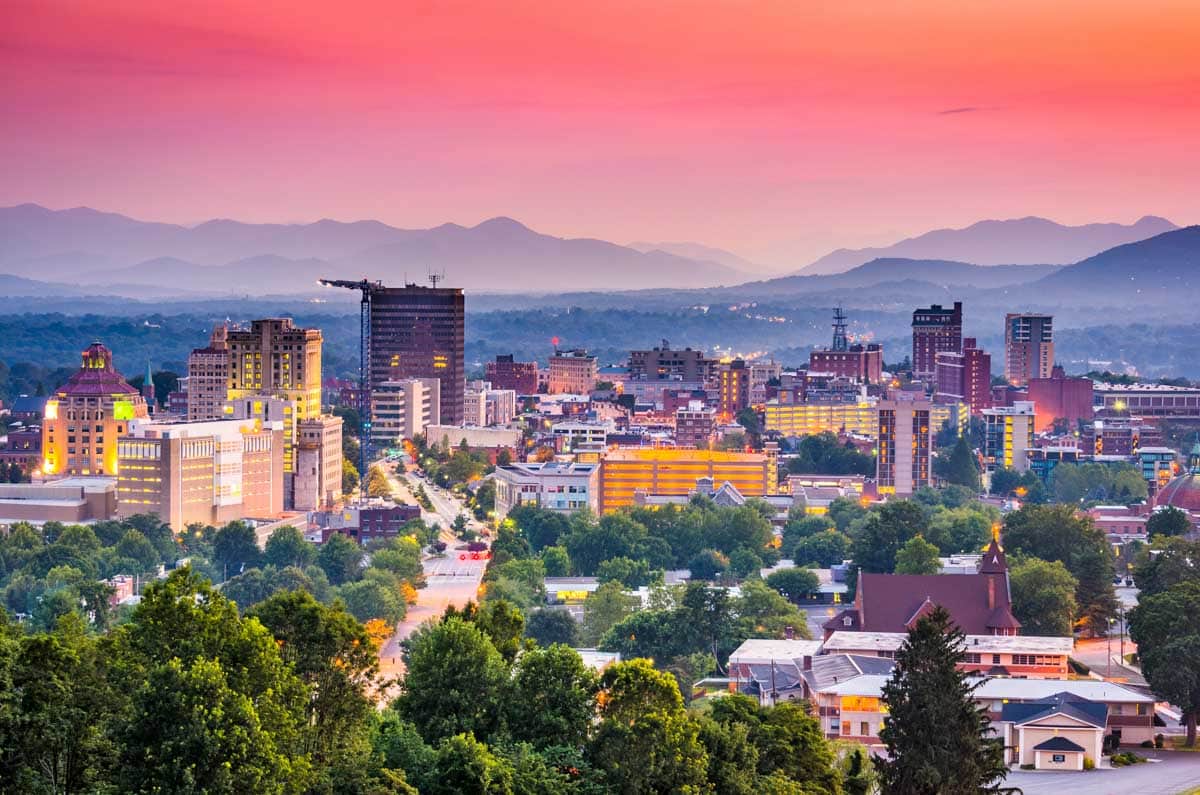 It's your first full day in Asheville! Take this day to wander around the city center and soak in everything this fun and unique city center has to offer.
Once you wake up, grab a quick breakfast and a coffee at the Green Sage Cafe. Their drinks and vegetarian options are to die for (yes, even my meat-loving boyfriend adored them!).
After that, you can begin wandering around the city. Some of the best hidden gems can be found simply by exploring on foot. For a more structured morning, you can join a guided city tour of Asheville to help orient yourself to the city. Afterward, check out some of the colorful streets, or drink champagne and read a book at the Battery Park Book Exchange.
Afternoon: Art & Local Eats
In the early afternoon, head to the River Arts District, which boasts a street full of colorful art galleries with work by dozens of local artists. Here, you can find home furnishings, paintings, jewelry, sculptures, and more made by local artists in these eclectic, refurbished warehouses by the water.
To unwind from your long day in the city, head to Rhubarb, one of the city's most incredible farm-to-table gems, to enjoy a house-made cocktail and some fresh locally-sourced dishes.
If you're seated near the back of the restaurant, you can watch the chefs create their farm-to-table concoctions – pan searing fish, braising pork belly, and chopping vegetables – in the open kitchen.
Afterward, head to a bar or music venue to experience some of Asheville's buzzing live music scene. Or, if you're up for being spooked, try a walking ghost tour of Asheville, which takes you on foot to many of the haunted historic sites in the city, sharing spooky ghost stories along the way.
Asheville Itinerary Day 2: Biltmore, BBQ and Breweries
Morning: Brunch & Biltmore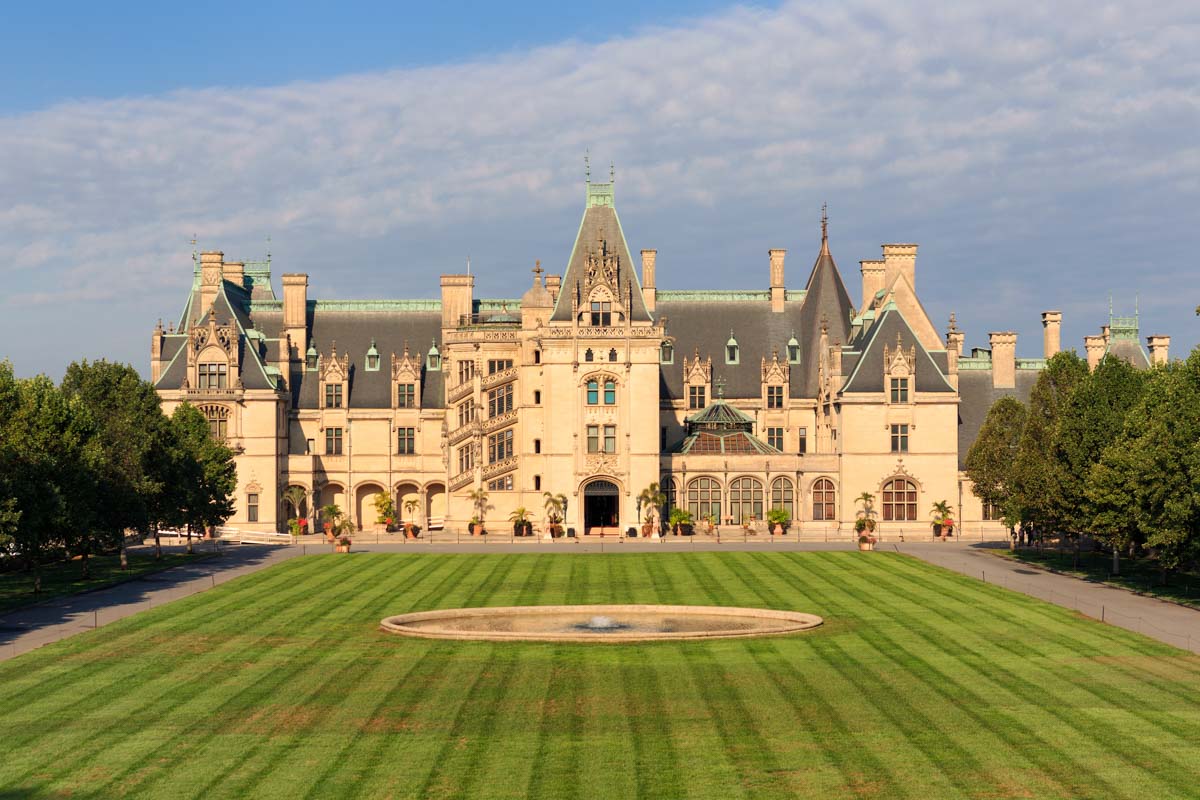 Start your day off with brunch at one of Asheville's esteemed brunch institutions. Our personal favorite was Over Easy Cafe, a delicious southern comfort food joint with incredible savory dishes. We had some amazing Bloody Marys there as well, in case that's your thing.
Next, head over to the Biltmore Estate.
I'm not going to lie – it's pretty expensive to get in, so I opted to just hang around Biltmore village and see it from afar. The village nearby has lots of little shops and cafes, and it's a cute place to spend a morning sipping coffee and walking around.
However, if you enjoy these kinds of historic homes, grandiose architecture, or simply want to learn more about the Vanderbilt legacy, the Biltmore is one of Asheville's most iconic sights and will definitely be worth it for you.
If you decide to go inside the Biltmore Estate, I recommend getting there early so you can take full advantage of the ticket price. I suggest avoiding eating lunch there, since the restaurants are super expensive and you can find great food elsewhere.
Afternoon: BBQ and Brews
After the Biltmore, grab lunch at a traditional North Carolina barbecue joint. Some of Asheville's most famous BBQ restaurants include Buxton Hall BBQ or Luella's Bar-B-Que.
North Carolinians will argue that their BBQ is the best in the world, so if you're from out of state, you really can't miss this regional delight.
Afterward, check out some of Asheville's amazing local breweries in the South Slope Brewery District.
Many of these breweries offer cheap draft pints or flights of several beer samples. You can try one or all of them! Some of the best breweries in this area include:
For an unforgettable sunset view, head to Black Balsam Knob trail in Pisgah National Forest.
It's only about a 1-1.5 hour drive from Asheville, then a 10-15 minute easy hike to the summit, which boasts amazing views into the surrounding ridges and valleys below.
In the summer, you can set out a picnic blanket and enjoy the last few rays of golden light to end your trip in the most beautiful way.
Asheville Itinerary Day 3: Hiking Trails and Day Trips from Asheville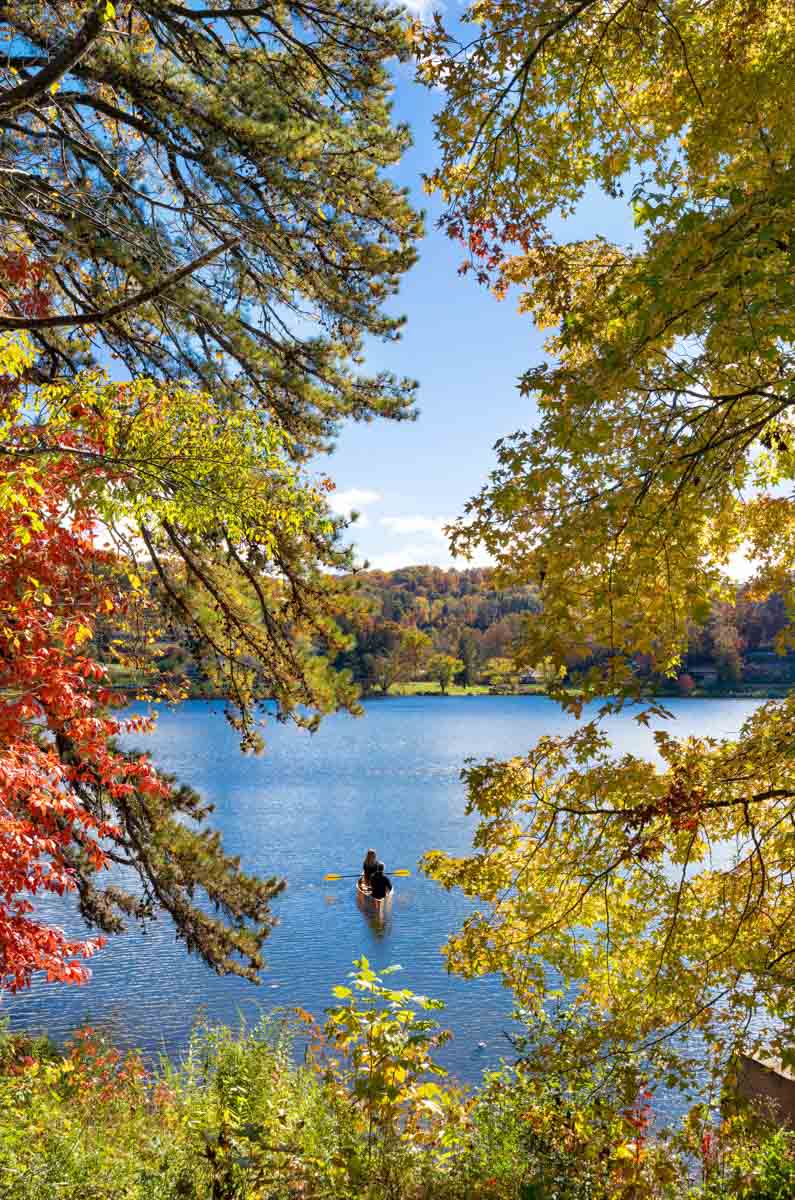 It would be a shame to spend a weekend in Asheville without taking full advantage of the beautiful nature near the city.
For your third day, I've laid out three day trips/excursions you can do, depending on your interests and how much time you have!
Visit Some Local Farms
North Carolina is known for having fantastic produce and local farms are where this produce comes from.
Head to some of the community's farms to learn about Asheville's agriculture and sample fresh foods, including jams, cheeses, and meat products. A few that accept visitors near Asheville include:
If you'd prefer to see nearby farms on a guided tour, Asheville Farm to Table Tours has many different ones to choose from.
Explore State Parks Nearby Asheville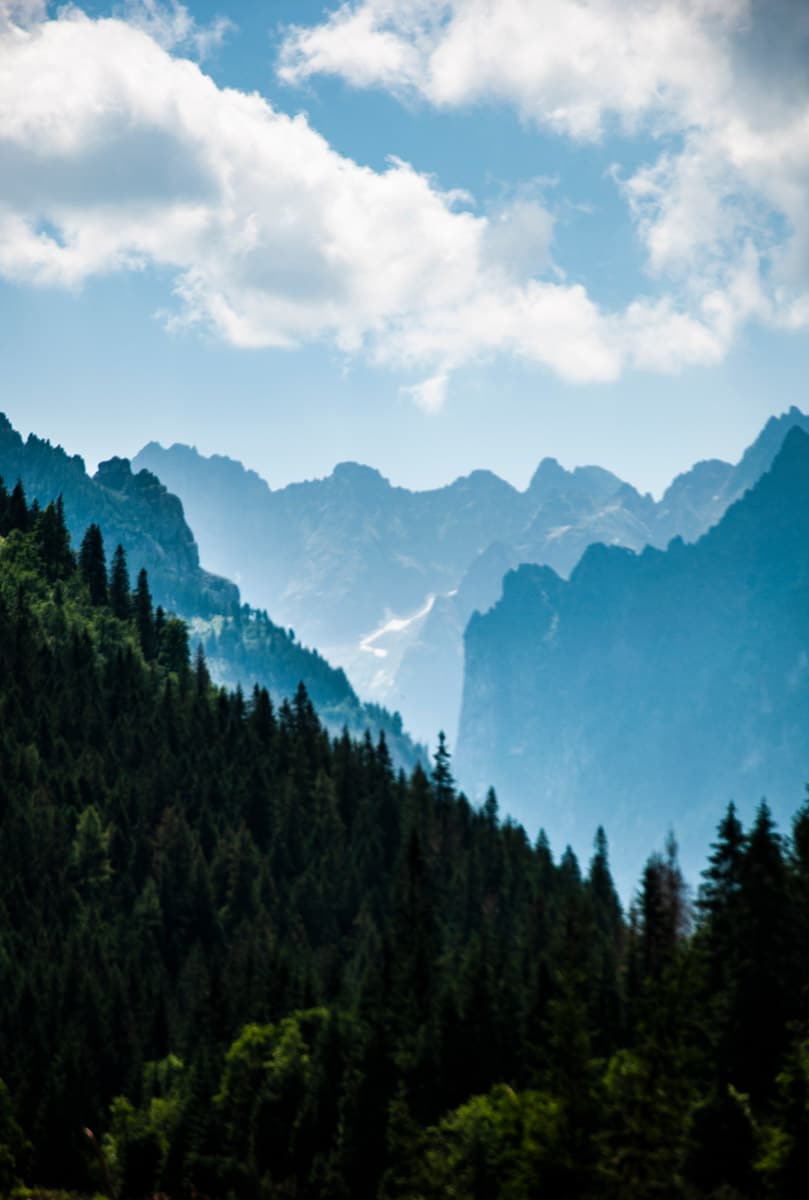 Take some time to explore the nearby state parks. Located in the heart of the Blue Ridge Mountains, Asheville has no shortage of hikes or outdoor activities.
It's worth taking a day to explore Pisgah National Forest, Linville Gorge, Chimney Rock Park, or some of the nearby waterfalls in the Blue Ridge. Alternatively, you can rent a stand up paddle board and explore the regional nature from the water.
Take a Day Trip to Great Smoky Mountains National Park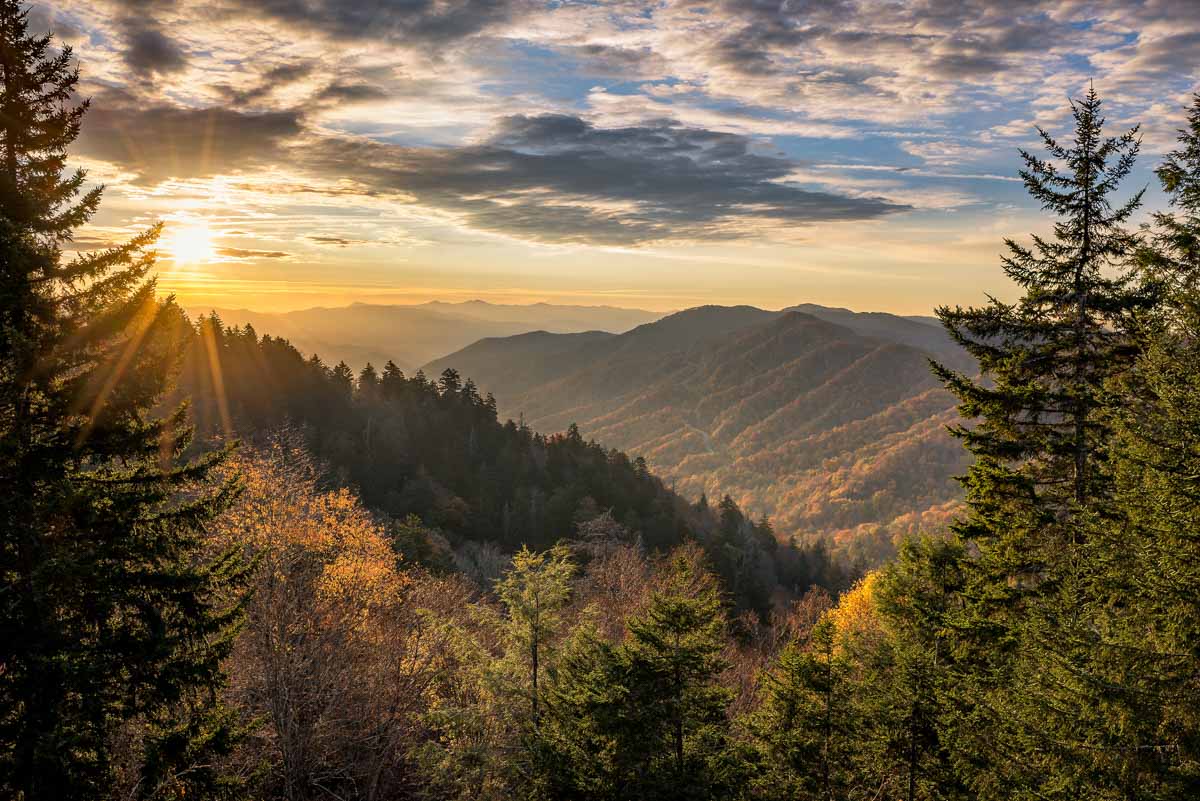 Located less than 2 hours from Asheville is Great Smoky Mountains National Park, which encompasses the Blue Ridge Mountains and parts of the Appalachian Trail.
If you love the outdoors and are spending a weekend in Asheville, tacking on a trip to the Smokies is a great idea. Especially beautiful in the early mornings, when the fog weaves through the mountains, it also makes for a perfect day trip from Asheville.
Drive over to the park and tackle one of its many hiking trails, or simply road trip through its main roads to catch a few beautiful views.
---
Did you enjoy this post? Pin it for later!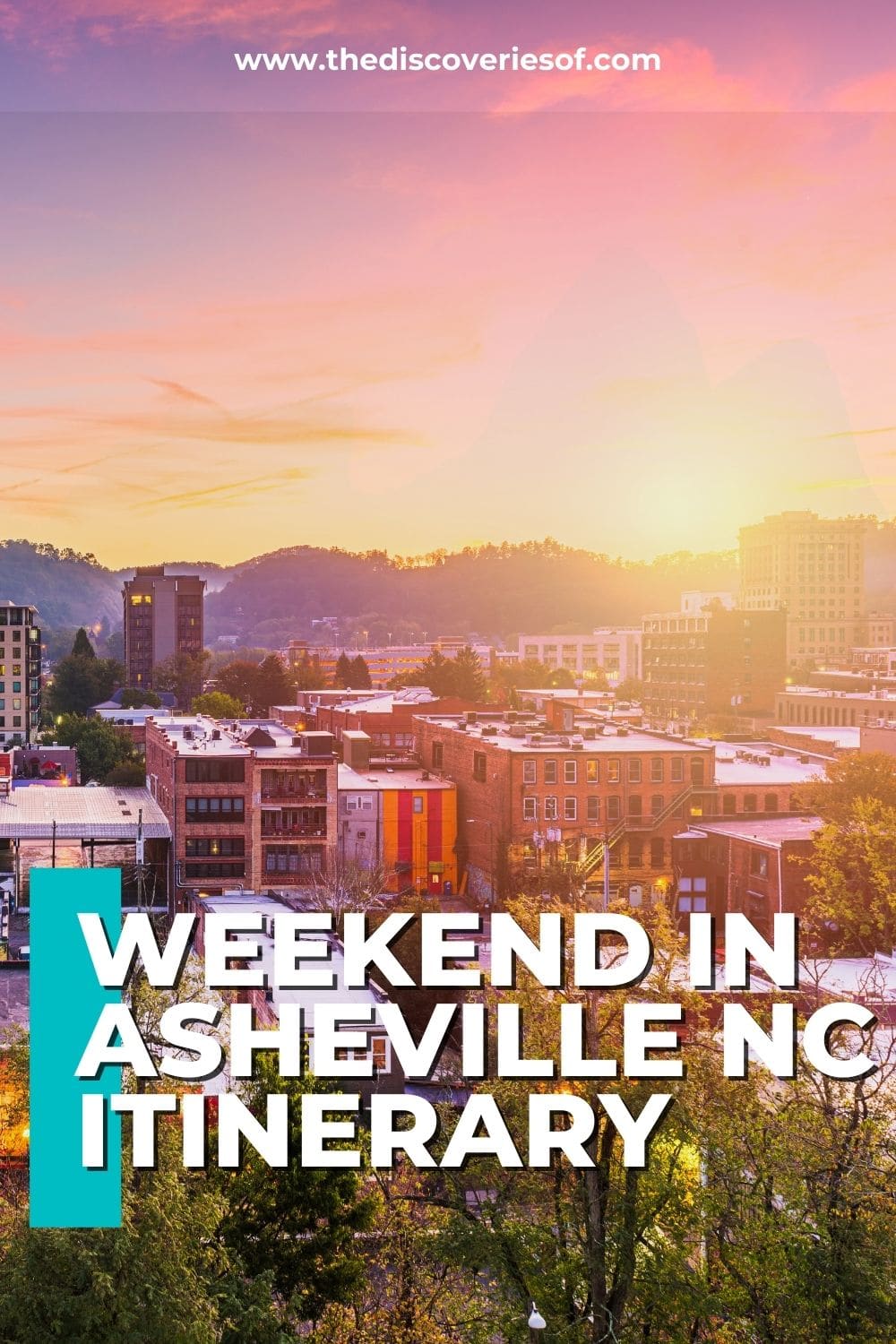 Asheville Travel Itinerary: Read Next