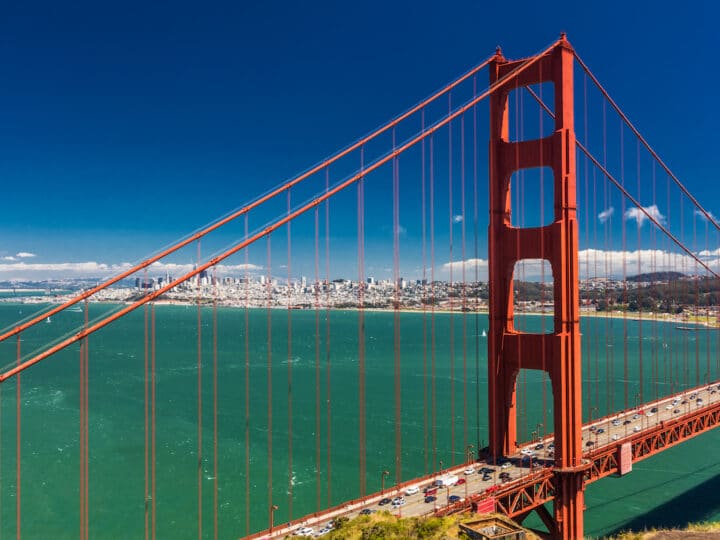 Planning a long weekend in San Francisco? Equipped with this epic 3 day San Francisco itinerary, you're guaranteed to have an incredible trip.
Oh, San Francisco, may you forever have a piece of my heart.
I'm seriously in love with this ultra-cool destination – the gorgeous Californian city has it all, from delicious eateries and museums to quirky attractions and breathtaking coastal views.
And, before you say I'm being overly dramatic, I'm really not.
Its history is another bonus, with the oldest Chinatown in North America and the iconic Golden Gate Bridge. So, how do you nail all the best things to do in San Francisco in just a couple of days?
That's where this 3-day itinerary in San Francisco comes in. Read on to discover how you should be spending a long weekend in San Francisco, as well as the top tips you need to know.
Psst… Spending just 48 hours in the city? Here's a killer itinerary.
Handy Tips for Planning Your San Francisco in 3 Days Itinerary
Group Tours or Independent Travel?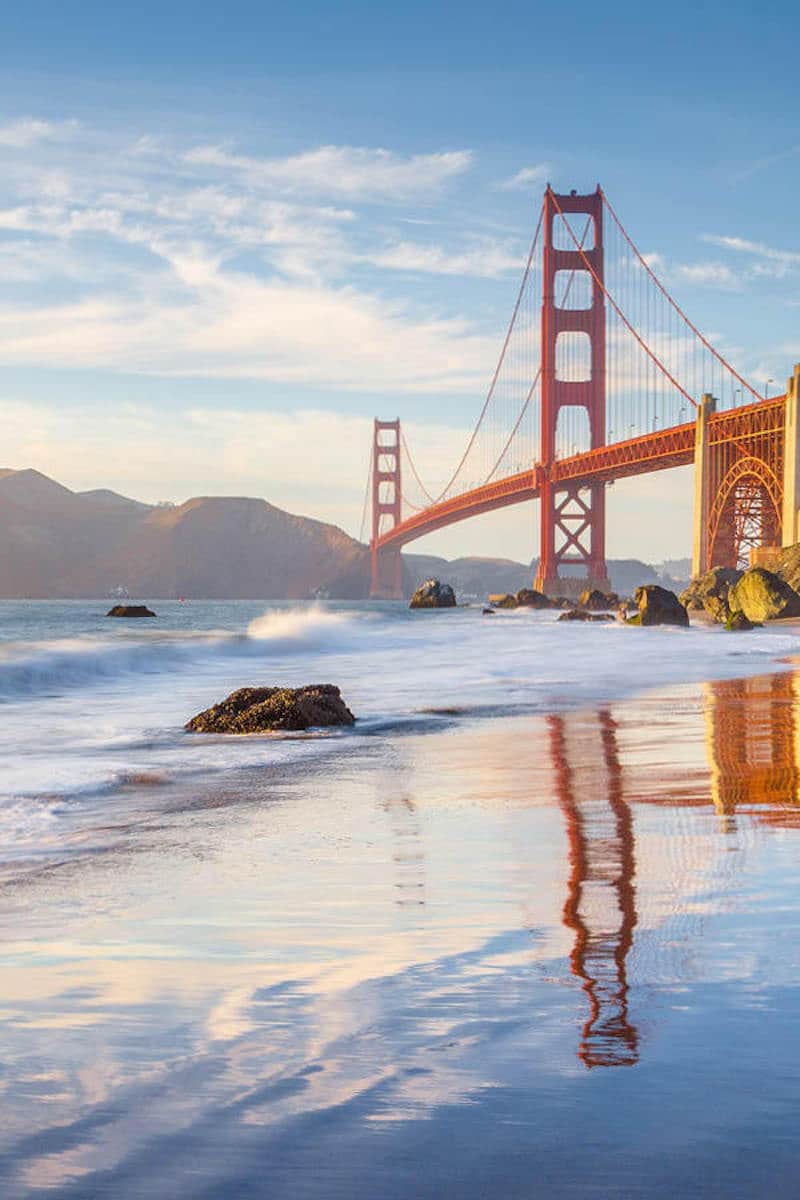 Answering this age-old question is never easy, but I'll give it a whirl.
There's no right or wrong answer. With independent travel, you can control where you go, what you see, and how long you spend at each destination.
In this case, I'm showing you a carefully curated guide to how you can (or should, if you ask me) plan your day out, with the occasional tour here and there.
That said, group tours offer more structure to your plans, with most providing transport, entrance fees, and excellent guides. A couple of my favourites for San Fran are this hop-on hop-off bus tour (great for seeing all the sights in one day) or this wine country tour.
At the end of the day, the choice is yours.
What to Pack for Your San Francisco 3-Day Itinerary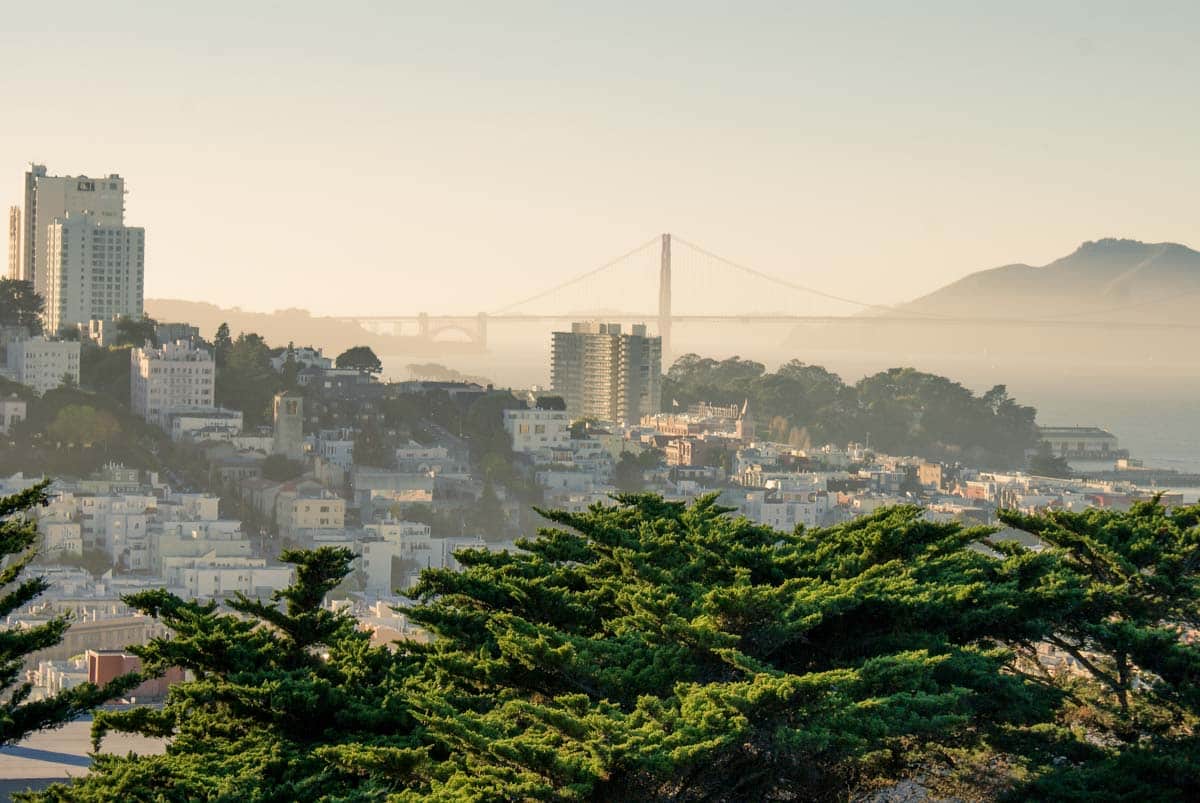 I'm sure that everybody has fallen victim to overpacking at one time or another – even the most seasoned travellers. So it turns out that having a set packing list ideas can be the catalyst for an insanely fun holiday.
Here are some of my recommendations to bring with you to San Francisco:
Where to Stay for Your Three Days in San Francisco
Hotel Nikko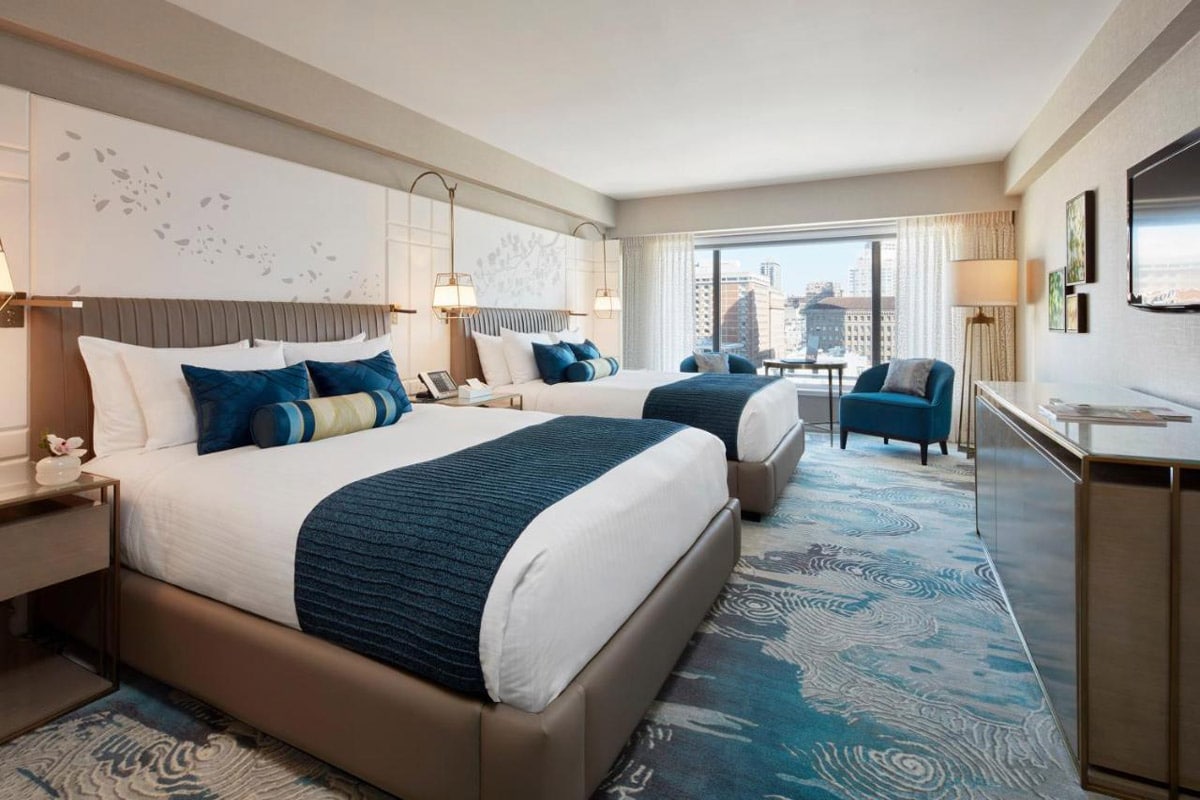 Arguably the best 5-star hotel in San Francisco, stay at Hotel Nikko – which has luxury and location to boot. Its clean and elegant rooms perfectly accompany the heated indoor pool and complimentary breakfast to make this an unforgettable lodging.
Hyatt Regency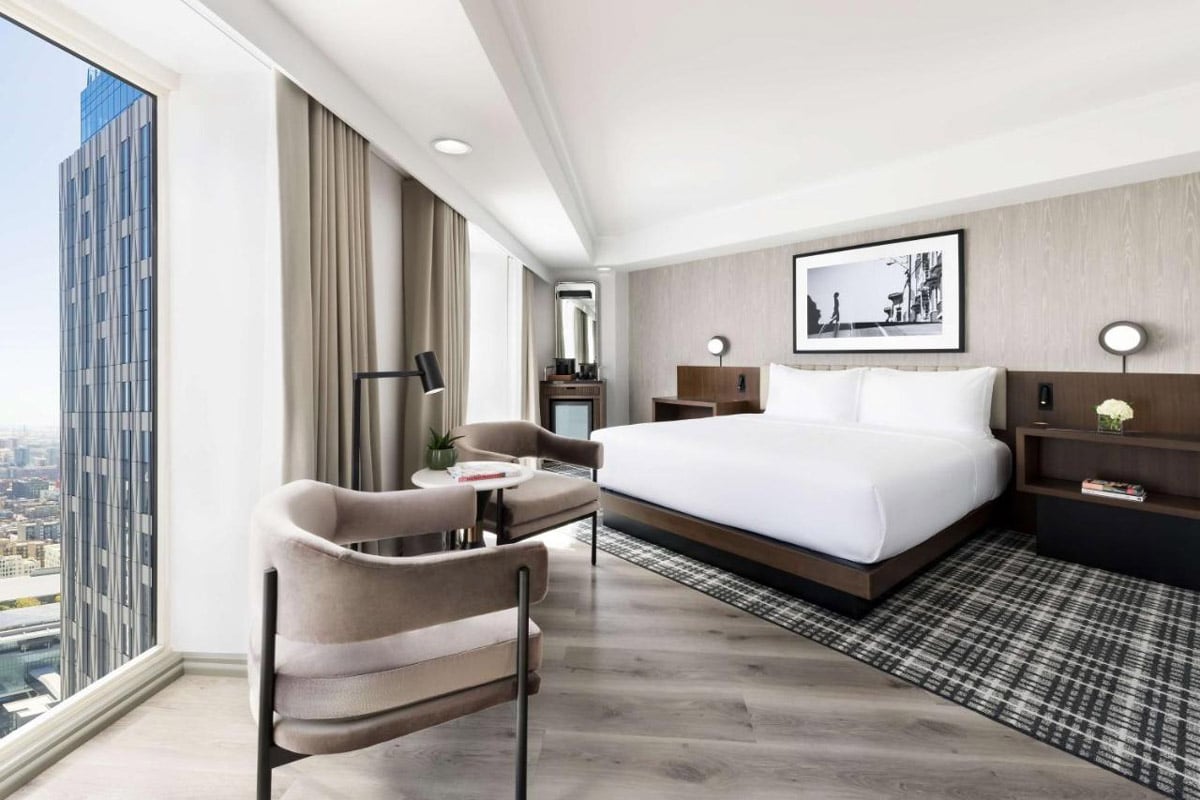 If it's a dark and moody lounge with crisp white bedrooms you seek, look no further than Hyatt Regency. But one of the reasons I love this hotel so much is because of its close proximity to Union Square, Yerba Buena Gardens, and the Museum of Modern Art – all just a short walk away.
Club Wyndham Canterbury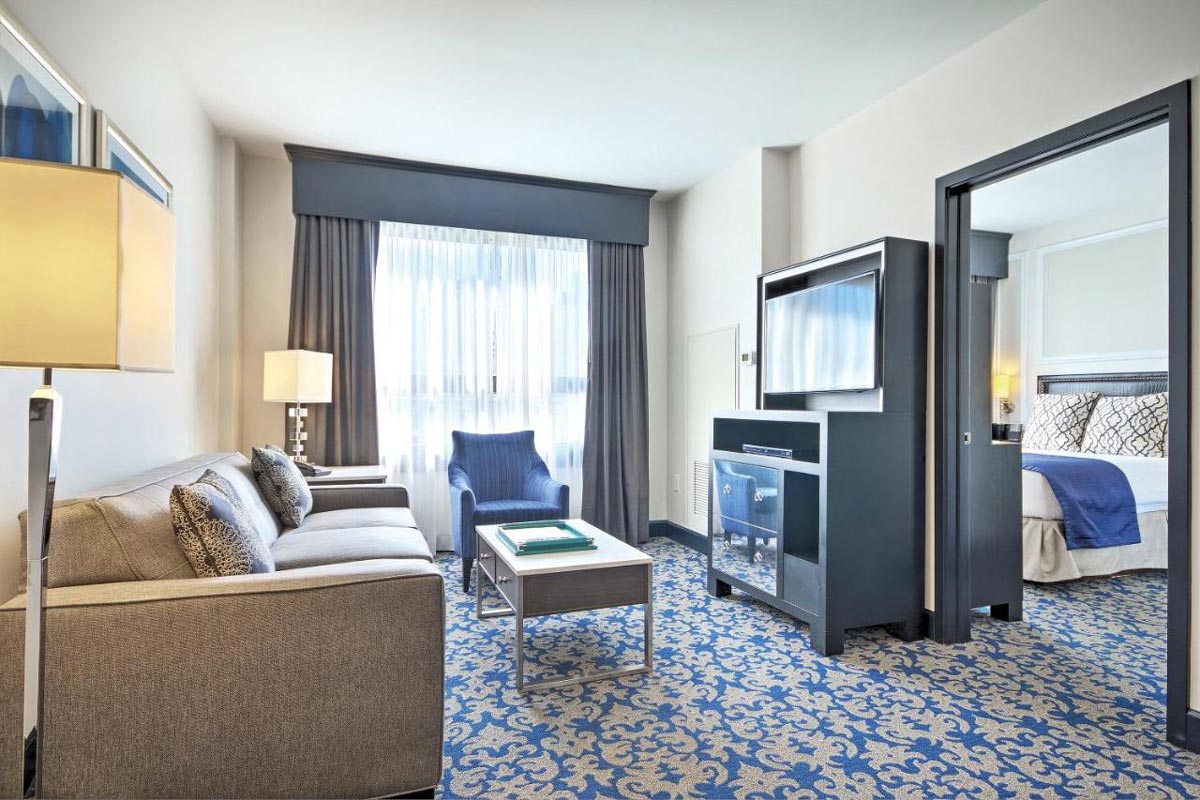 For an affordable yet equally luxurious stay in comparison to the first two options, book a room at Club Wyndham Canterbury. The games room with a pool table adds a touch of class, while the high ceilings and airy rooms make you feel on top of the world.
Looking for more places to stay in San Fran? Check out these best Airbnbs in San Francisco.
Useful Resources
Getting Around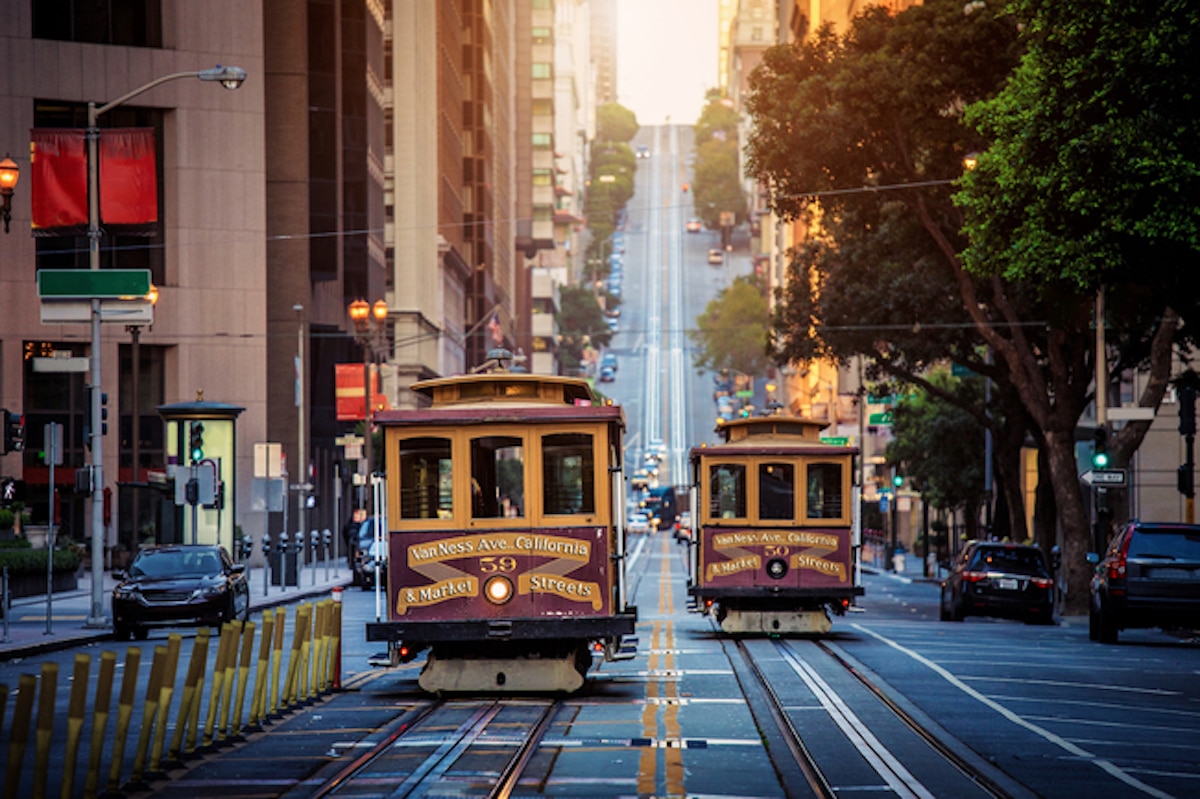 Okay, we're almost there; just one last thing before I let you loose with the itinerary. It's essential you know that this is a pretty big city and you'll want a quick way to travel.
So although areas like downtown San Francisco are walkable, consider getting a rental car. I recommend hiring a vehicle with Rentalcars.com for a hassle-free and reliable experience.
Other options are using public transportation like cable cars or the bus system. It's a bit pricey, but you can also use Uber and Lyft, as both are popular within the city.
Top Tip: Get this San Francisco Go City Pass for free access to the top attractions to make the most of your trip.
3 Days in San Francisco Itinerary
San Francisco Itinerary Day 1: Explore San Francisco's Bay Area
Let's start your San Francisco trip itinerary by exploring the city's gorgeous Bay Area. You'll begin the day admiring the most iconic sites in town before visiting some of the most photogenic spots around.
Explore the Golden Gate Bridge and Presidio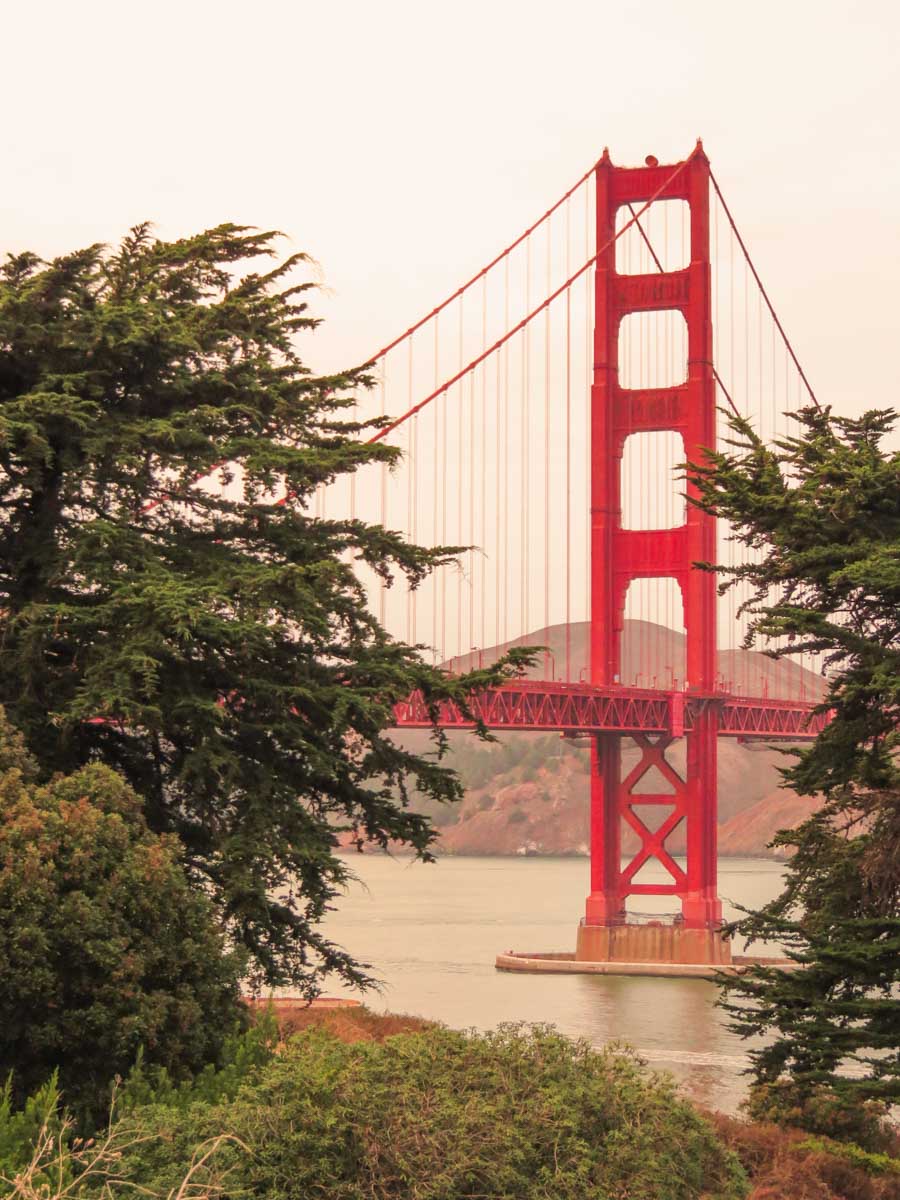 So, let's get the ball rolling. And what's better than exploring the unmissable red bridge that makes this city what it is? Spend a few minutes driving across the bridge towards the Golden Gate National Recreation Area.
You can take in breathtaking views from two Golden Gate viewpoints on either side of the bridge and the observation deck. Once you've got some stunning photos – and trust me, they will be amazing – head back to San Francisco to continue your whistle-stop tour.
On the main city side of the bridge, you can visit the Golden Gate Bridge with sprawling pine forests in the distance.
And once you've had your fill, spend some time walking through the Presidio of San Francisco. Some of the top attractions in the park include Battery Marcus Miller and Golden Gate Beach.
Top Tip: For a fully immersive experience, join this guided bike tour of the Golden Gate Bridge. Besides, it's a lot of walking, so a bike isn't a bad idea.
Snap Photos at the Palace of Fine Arts Before Walking Down Lombard Street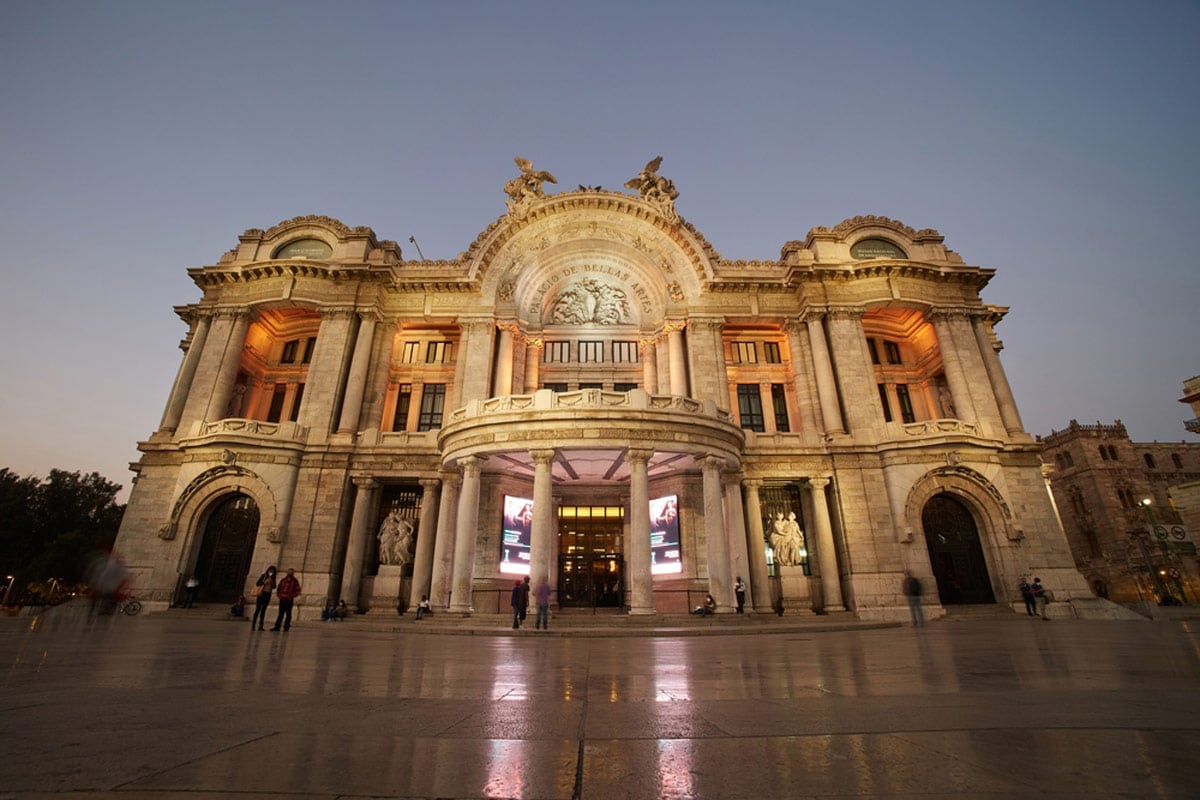 As you head towards Fisherman's Wharf, just outside Presidio, you'll find the breathtaking Palace of Fine Arts. You won't spot its Greco-Roman style anywhere else in the city, and its lakeside location makes it perfect for a romantic snapshot.
Next up – and just two miles from the Palace – is the picturesque Lombard Street. Although you can drive down this windy road with eight hairpin bends, walking is way better. I recommend starting on the west side, so you're walking downhill, as it's ridiculously steep.
You'll see iconic buildings like the Haunted Mantandon House. But what makes it such a photogenic street? With over 2,000 vibrant hydrangeas painting the road with colour, you can see why it's so popular.
Discover Seafood and More at Fisherman's Wharf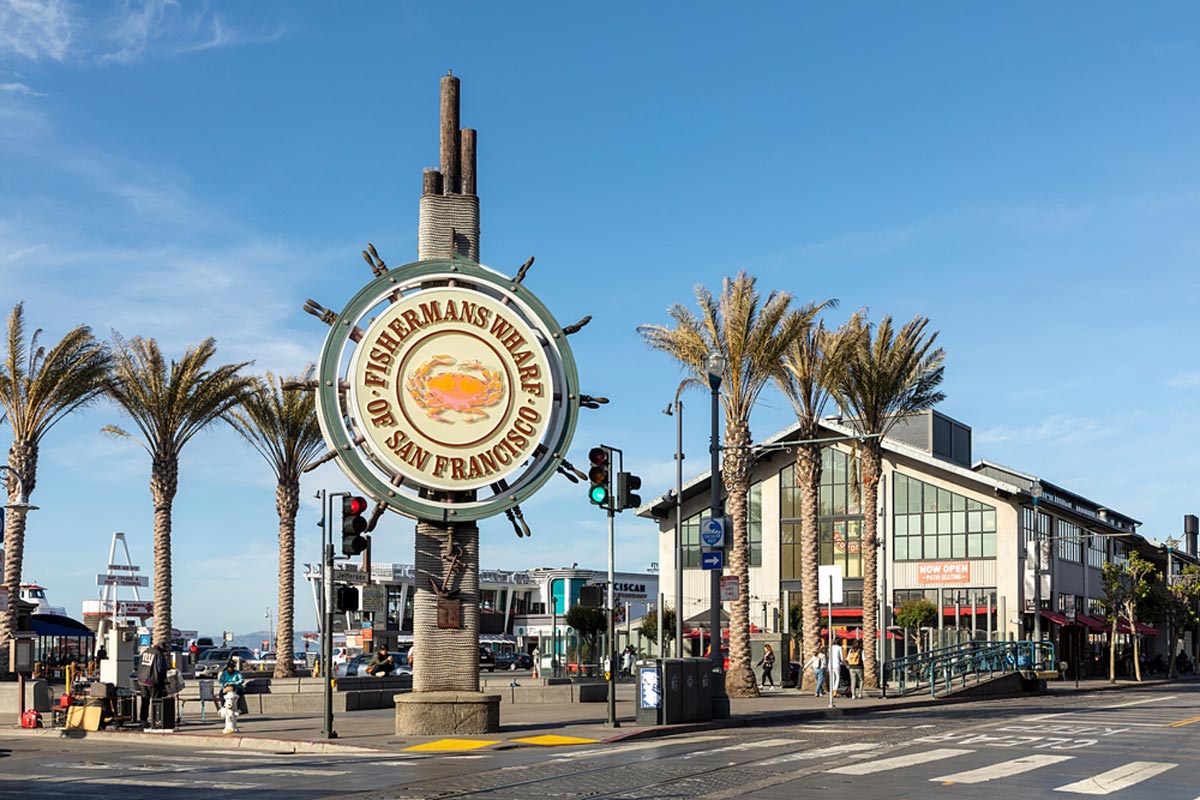 The next destination is Fisherman's Wharf, 0.9 miles from Lombard Street. It's one of the biggest tourist areas in the city, and it's easy to see why. Souvenir shops are in abundance, as well as authentic food stalls selling clam chowder and the works.
I highly recommend diving into some seafood at Scoma's Restaurant before exploring the mesmerising views from the pier. Pop by the SS Jeremiah O'Brien to explore an old WWII warship. It's now a museum, so it's a truly immersive experience.
But there's more. Visit the Sea Lion Viewing Area to catch a glimpse of the city's wildlife.
Top Tip: For a unique exploration experience, join this guided segway tour through Fisherman's Wharf and the city's waterfront.
Join a Sunset Cruise Past Alcatraz Island Before Dinner at Pier 39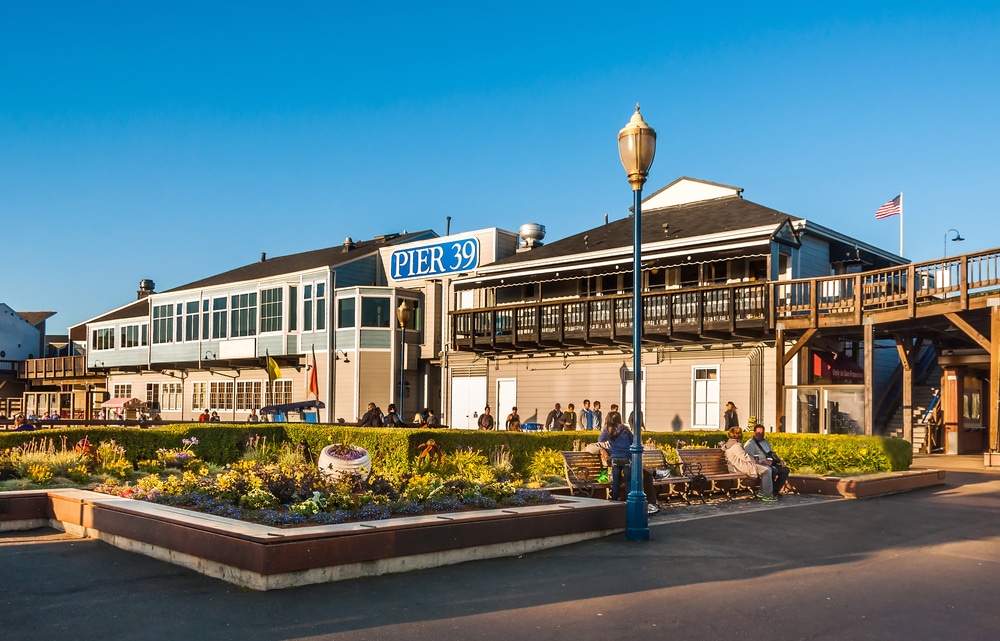 The day will be nearing its end now, but there's still plenty to enjoy. I recommend joining this sunset boat cruise to see sights like the Golden Gate Bridge and Alcatraz Island up close.
The shades of orange, yellow, and purple make these sights pop and provide an iconic photo opportunity. You'll also see other landmarks, like Angel Island and the Transamerica Pyramid.
To end the night with a bang, watch the gentle waves wash against the shore as you enjoy dinner at the Fog Harbor Fish House. They serve everything from crab cakes to roast garlic Dungeness crab. It's arguably the best restaurant in town, so why wouldn't you want to chow down here?
San Francisco Itinerary Day 2: Discover San Francisco Downtown Delights
I hope you're up bright and early: Day two of your itinerary explores the sights and sounds of downtown San Francisco. Get ready for a cultural awakening in Chinatown before curing your shopping craze at Union Square.
Oh, and before I forget, you'll end the day at one of the best pizza places in America.
Discover the Oldest Chinatown in North America
Start exploring by walking through the iconic Dragon Gate, designed by architect Clayton Lee. The emerald green gate sets the tone for what is to be an unforgettable experience as you meander through the Chinese-inspired streets.
Some top things to do while you're here include visiting the Red Blossom Tea Company. Learn about the art of making tea before grabbing a bite at Good Mong Kok Bakery. Then visit the Chinese Cultural Centre.
Here, you can visit two gallery spaces showing classic and contemporary Asian art. You can also visit the oldest Taoist temple in America – the Tin How Temple – and a traditional herbal pharmacy.
Top Tip: Allow your taste buds to explore Chinatown on this culinary walking tour.
Ride an Iconic Cable Car to Union Square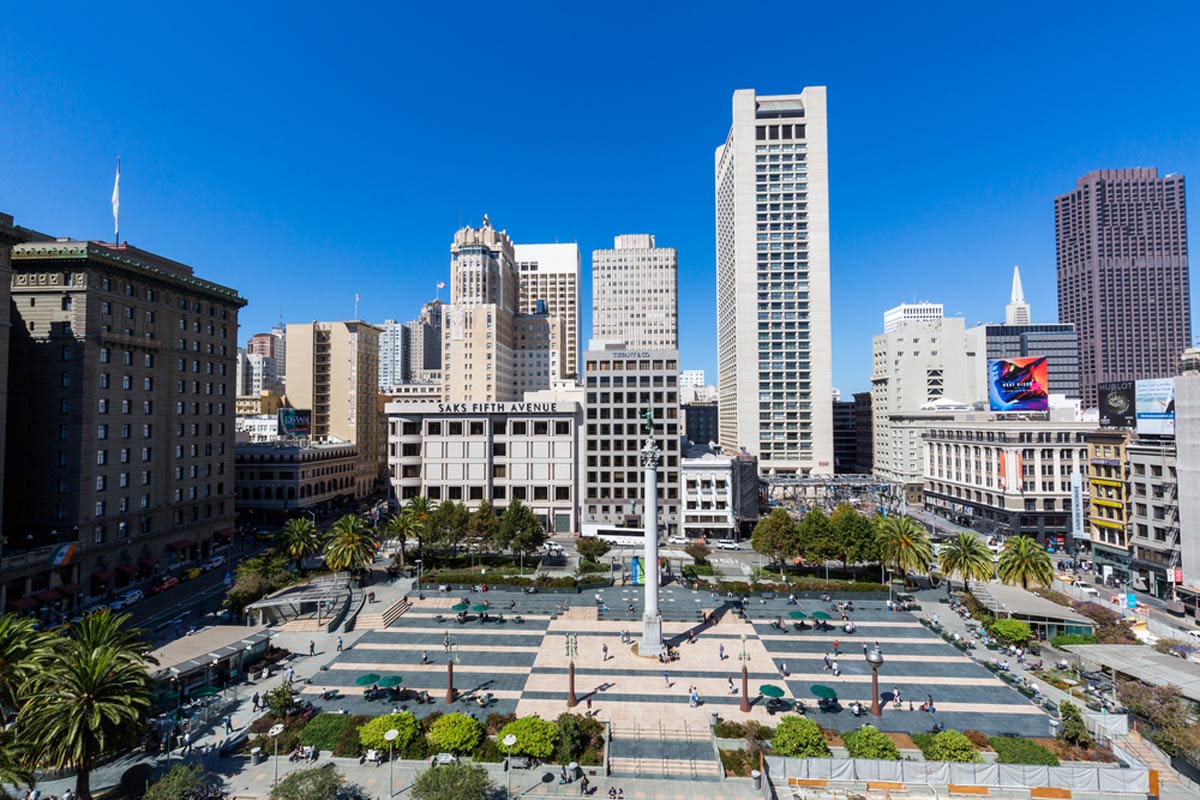 This short but sweet activity takes you straight from Chinatown to Union Square. The city has the last manually run cable car system in the world, so it would be criminal not to try one out while you're here.
The cable car will take you along Stockton Street, with the journey lasting at most 10 minutes. This is a fun way to travel through the city, and if you want a hilly trip, jump on the Powell Hyde Line from Lombard to Fisherman's Wharf on day one.
Feed Your Shopping Desires at Union Square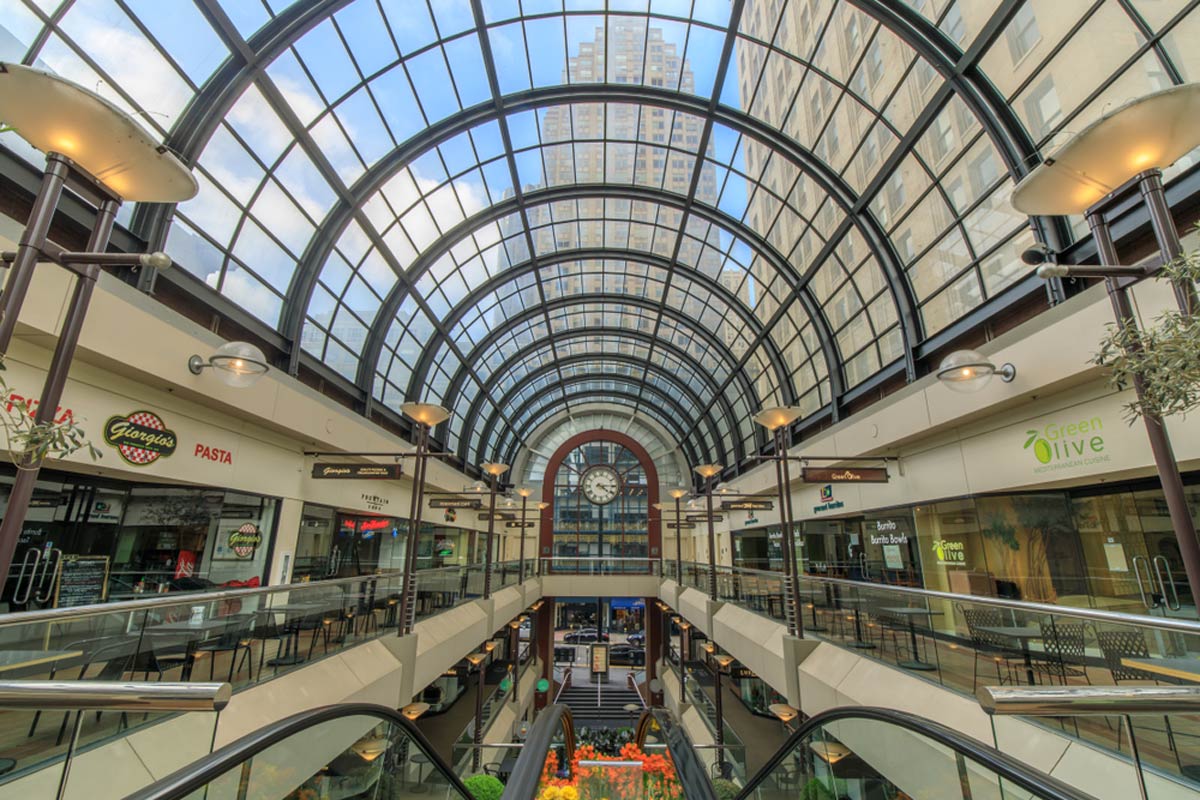 This is where you can enjoy the simple pleasures of modern life as every store you could need is in one place. The Crocker Galleria is the best place to feed your cravings, with shops like Luxe Pieces and TopShelf Boutique all under the glass-domed mall.
You can also get all your clothing essentials here, with big name shops like Zara in the area. If you're travelling on a budget, the thrift stores are also great here, with Out of the Closet being one of the best.
And once you're all done shopping, grab a bite to eat at Sears Fine Food. Union Square's courtyard is also an excellent place for some people-watching as you relax with ice cream from Amorino Gelato in hand.
Visit the Painted Ladies at Sunset Before Dining in Style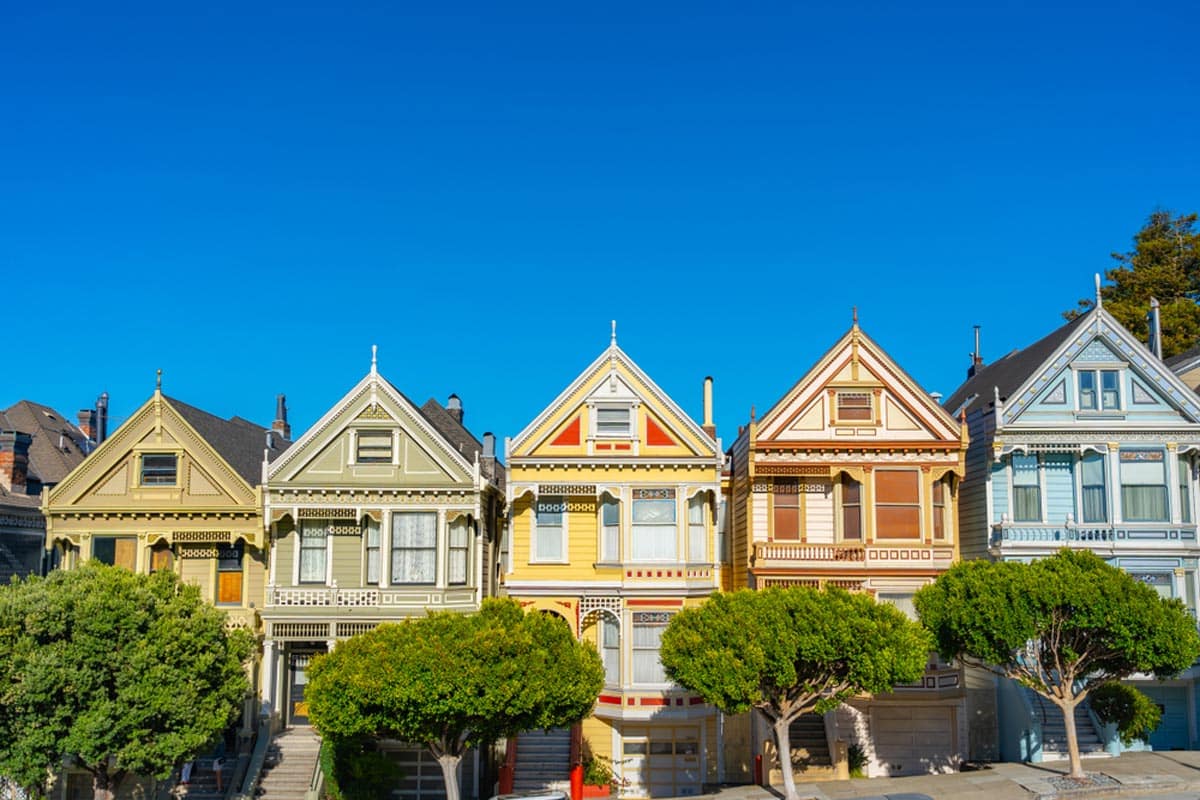 There's only one way to end day two: By snapping sunset photos at The Painted Ladies, of course. It's a short 10-minute drive from Union Square, and the gorgeous views of these iconic Victorian-style buildings are well worth the drive.
Although you can't enter these movie-famous buildings – I'm looking at you, 1984 film The Woman in Red – you can admire them from Alamo Square. Spend some time watching the sunset in the distance before heading to one of the best pizza restaurants in America.
Doppio Zero San Francisco is just 0.7 miles from The Painted Ladies. Get the Carbonara pizza, I urge you. It might be a crime against Italy, but your tastebuds will thank you.
San Francisco Itinerary Day 3: Admire San Francisco's Art Scene
The final day is all about exploring San Francisco's cultural side with a deep dive into the city's art scene. You'll see it all, from gallery spaces to street art, and the local nightlife will be in full swing come the late afternoon.
Spend the Morning at San Francisco MoMa and the Asian Art Museum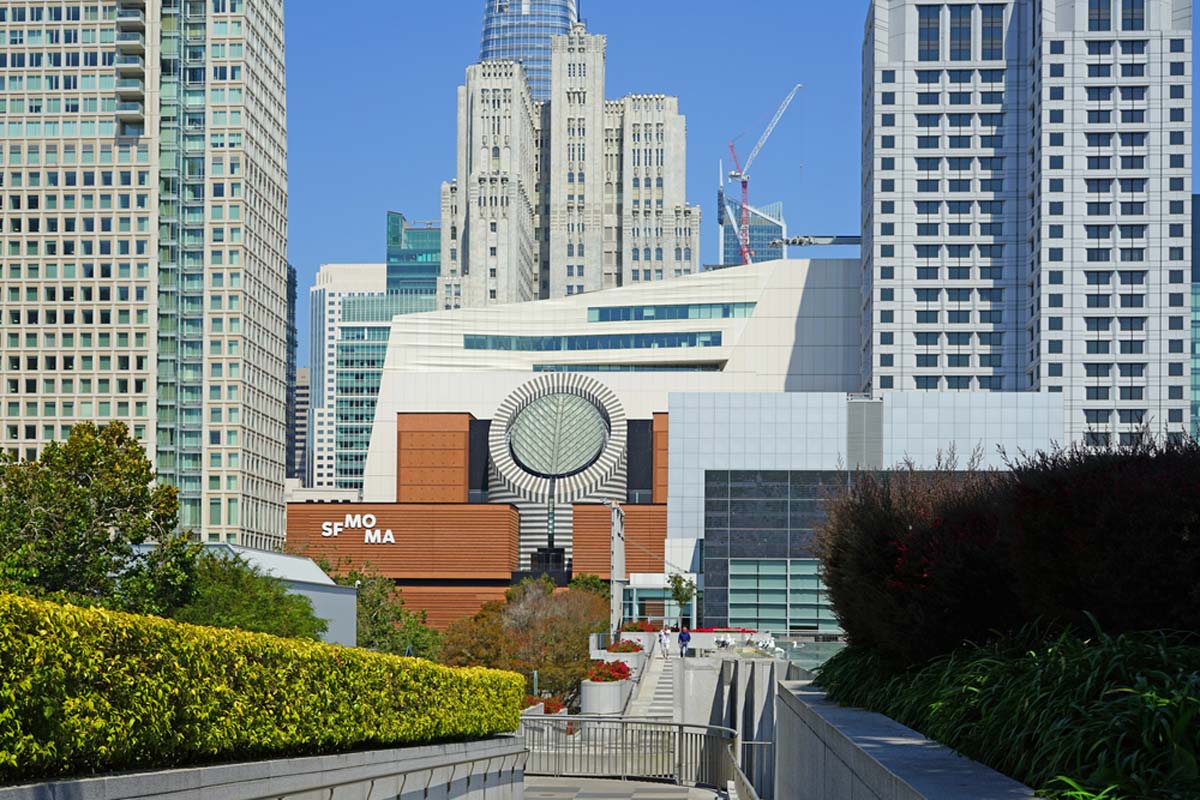 The San Francisco Museum of Modern Art has much more than just classics on show. You'll see works by Henri Matisse and Richard Diebenkorn, but more up-and-coming artists are also on display.
You can explore numerous exhibitions with nearly 15,000 square feet of free public viewing space. There are even works by renowned South African artist Zanele Muholi on show.
And for a deeper focus on eastern culture, visit the Asian Art Museum, just five minutes away. Although the gallery has an extensive collection of classical San Franciscan Asian art, it focuses much more on modern Asian-American art.
Top Tip: Get your San Francisco MoMa ticket to skip the lines.
Explore Mission District's Mural Art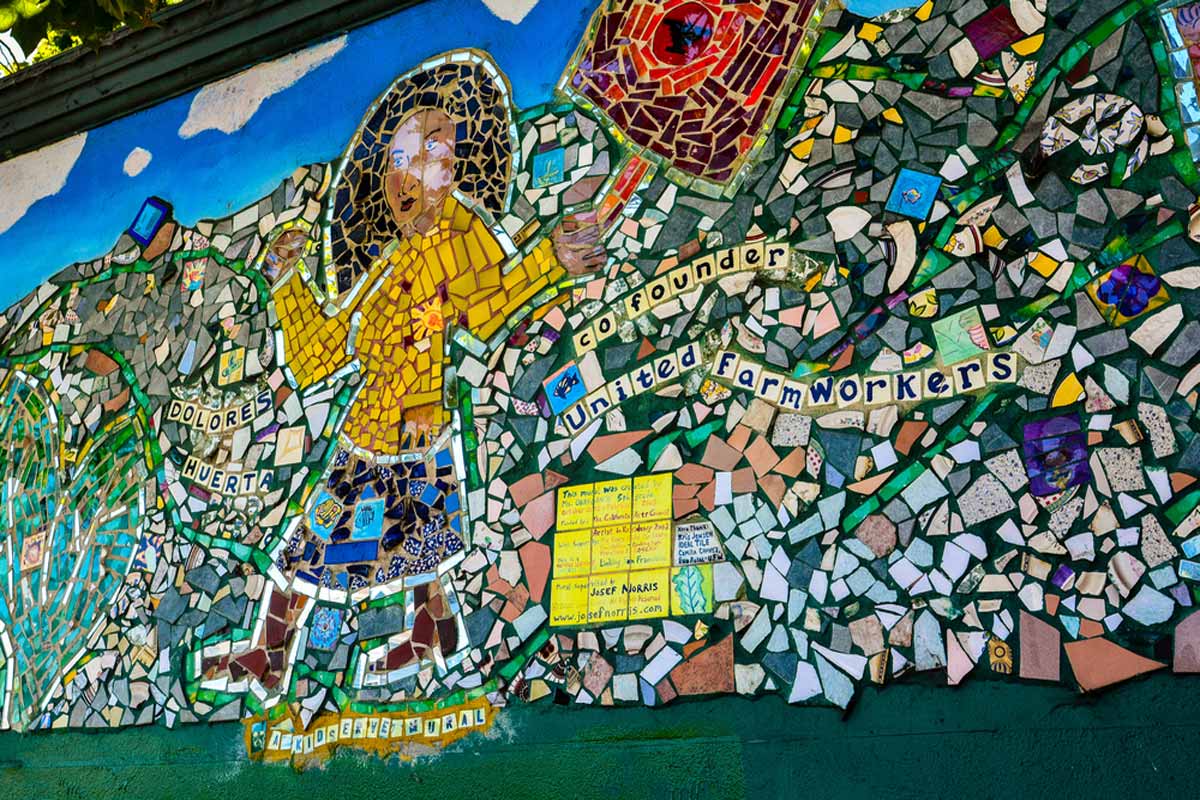 Five minutes away from the Asian Art Museum is the Mission District. It's a well-known area for its participation in the fight for LGBTQ+ rights, and its art scene is as colourful as the pride flag.
Some top artworks on show are the Lilac Mural Project, Clarion Alley Street Art, and Balmy Alley. The best works are from artists like Juana Alicia and Sirron Norris, to name a few.
Top Tip: Pair tasty treats with glorious art on this mural and food walking tour.
Experience San Francisco Through Bar Hopping on Castro Street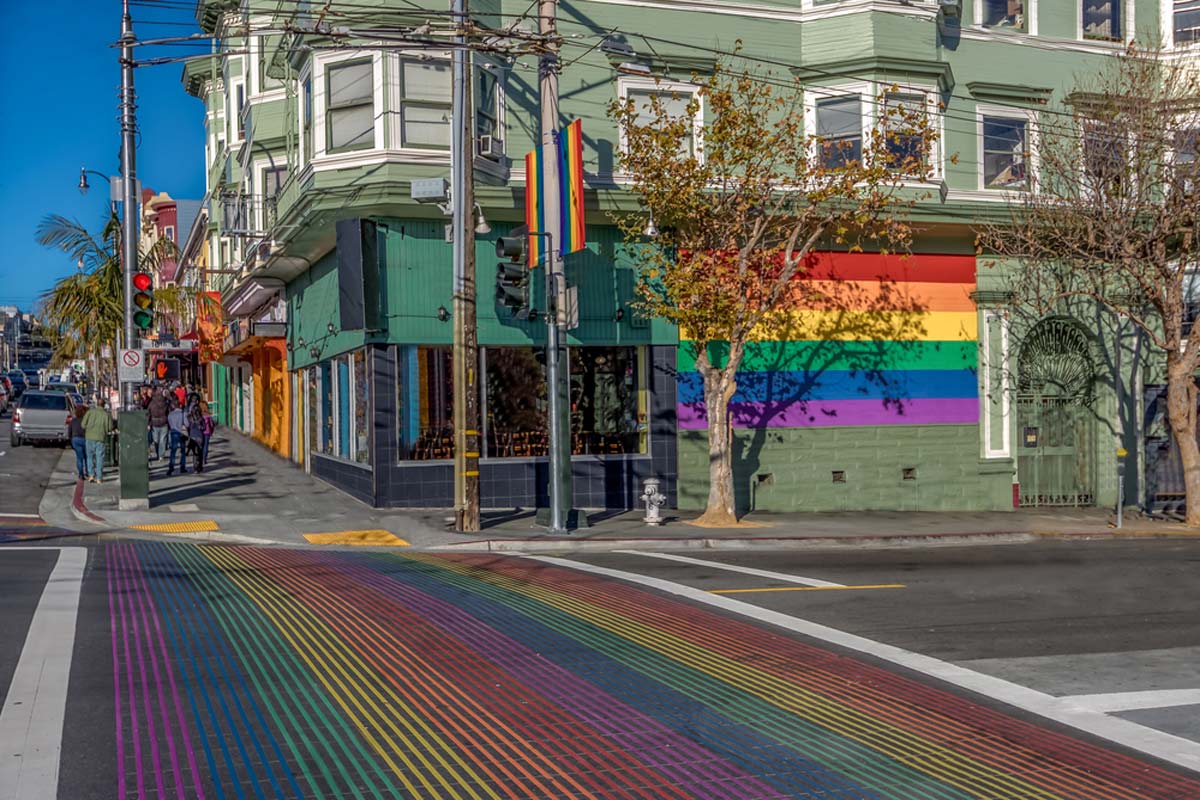 The day may be winding down, but the party has just begun. And Castro Street is one of the best places to experience sundowners in the Mission District.
Watch the sunset with a drink in hand at Lookout's wrap-around balcony. Or soak up the chilled vibe at The Cafe on Market Street. No matter where you decide to go, the energy will always be friendly, welcoming, and downright fun.
End Your Trip By Admiring the Views From Twin Peaks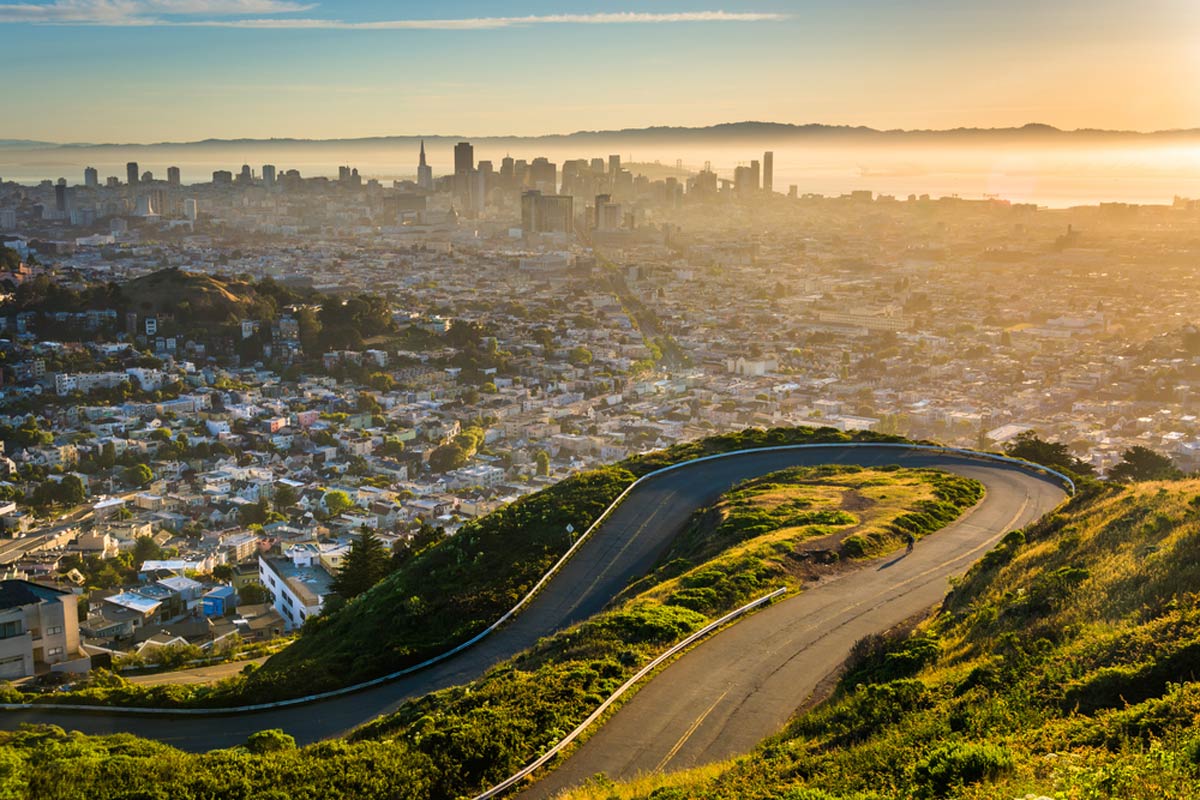 Before I bid you farewell (for now), I've got one more surprise activity you'll love. No more than a seven-minute drive from Castro Street, you'll find the best views of San Francisco from the top of the hills.
This is none other than Twin Peaks, with the 922-foot summits being the highest point within the city. Visiting here before you hit the hay is magical, as San Francisco dazzles with shining night lights in the dark sky.
It's safe to say this is the ultimate way to finish your epic tour of the top things to do in San Francisco in 3 days.
San Francisco Itinerary: Map