So you're planning to visit the Valle de la Luna in Chile's Atacama Desert? Excellent choice. Here's everything you need to know for the perfect trip.
There are few places on Earth as mesmerising as the Valle de la Luna in Chile. Once you get there, you won't even feel like you're on this planet.
It's not the type of destination that's high on most people's bucket lists. The idea of visiting one of the world's most arid places, as opposed to the dreamy landscapes of the Mediterranean, is, well, a bit niche.
So why should you make visiting the Valle de la Luna a priority? Stick around to find out.
Why Visit the Moon Valley, Chile?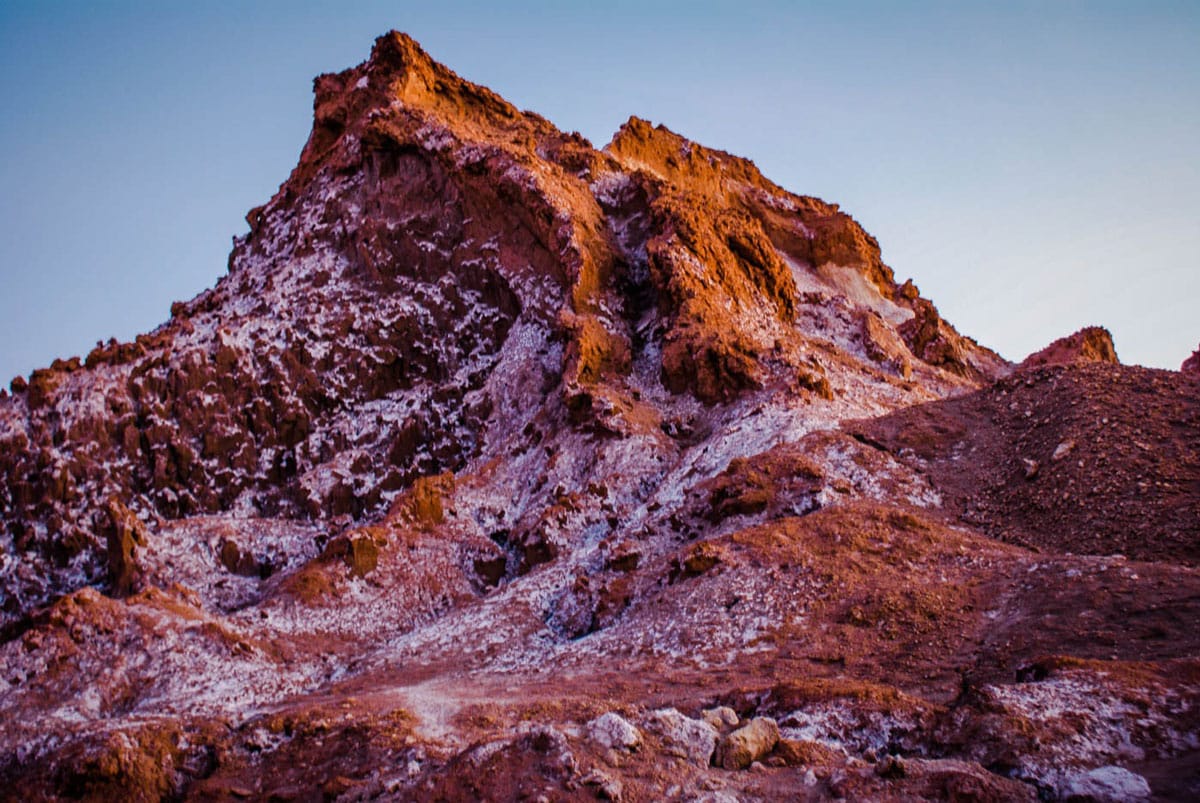 An easier question to answer would be: Why not visit Valle de la Luna? There are many great things to do in the Atacama Desert, but if you ask me, this is up there as one of the best.
The Valley of the Moon in Chile is famous worldwide for its rugged landscape, featuring mountains, dunes, rock formations and salt sculptures.
Valle de la Luna's unique landscape is often compared to Mars. It's so similar that NASA often uses this area for rover testing for their future missions.
Perfect as a half-day trip or road trip stop, Valle de la Luna's biggest claim to fame is its sunsets — but if you go for sunrise, you'll get the same great views, minus the crazy crowds. You only need a few hours to hike through the area, catch some of the beauty, and move on to your next destination.
Visiting Valle de la Luna is the perfect opportunity to live out all your space exploration dreams without ever leaving Earth. Sounds like a win to me.
What You Need to Know About the Valle de la Luna
There are loads of Valle de la Luna facts you'll probably want to know before trekking out there.
Where is the Valle de la Luna?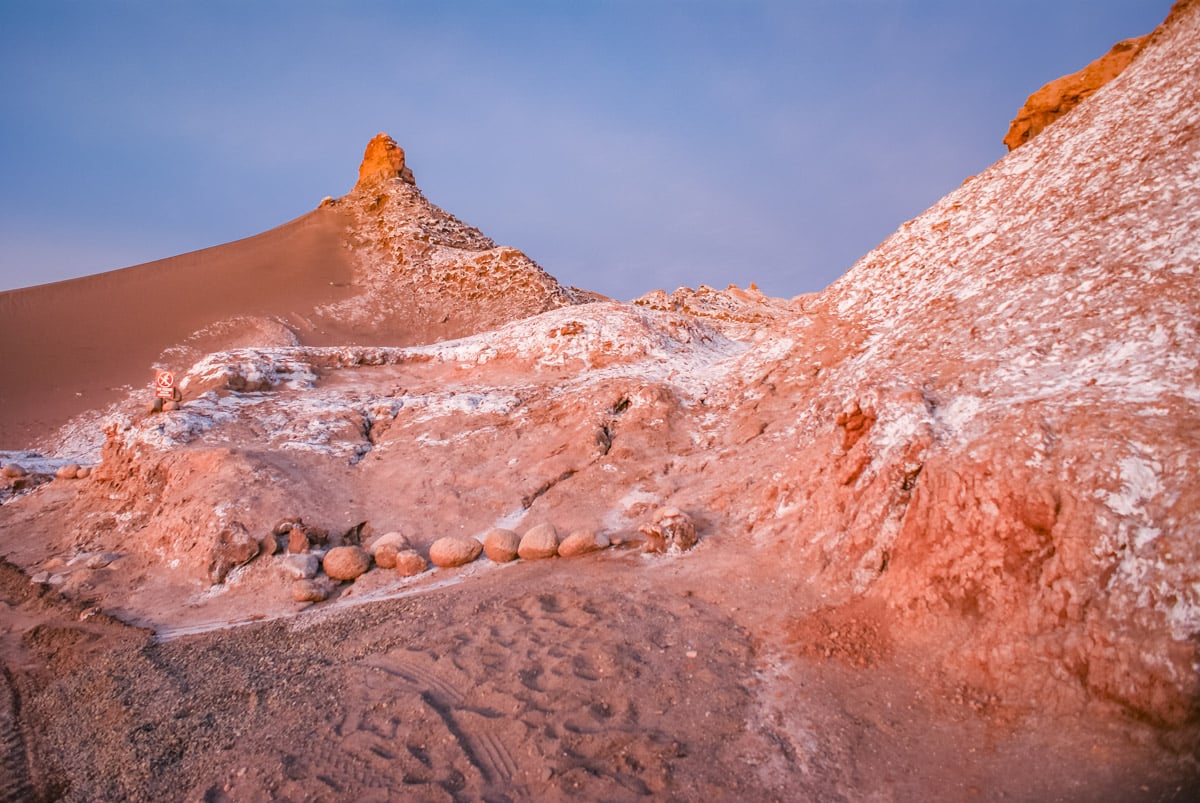 For starters, where is Valle de la Luna? It's about 9 miles (15 km) from San Pedro de Atacama, a town in northern Chile.
It forms part of the Los Flamencos National Reserve in the Atacama Desert. The reserve is a national sanctuary, formed in 1990, and is one of the driest places on Earth.
What Will You See When You Get There?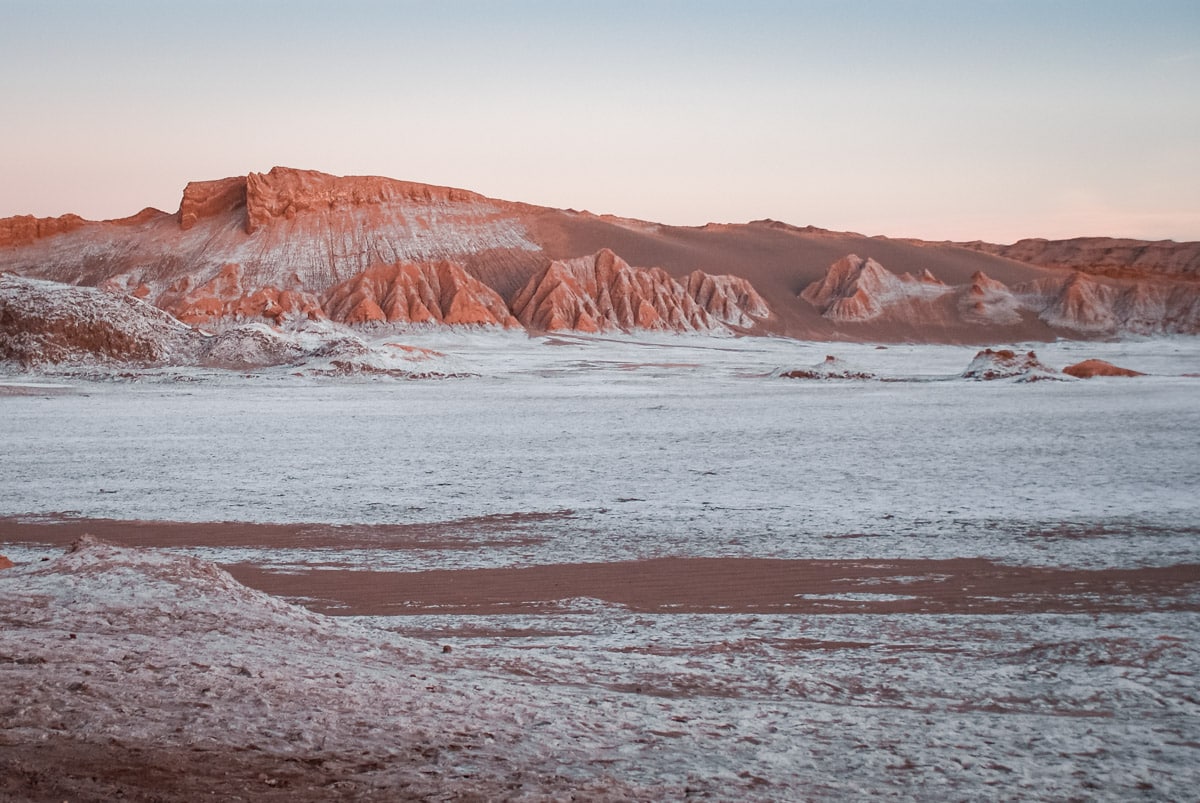 Chile's Valley of the Moon has a distinct landscape, borne from strong winds, lack of water, and the transformation of salt lakes in the Earth's crust. All of this shaped the geological features you see today.
Some features include dry lakes, salt flats, mountains, and caverns. It also has numerous salt sculptures, including the most famous in the valley, Las Tres Marias.
Another notable feature in the valley is its rock formations, like the Amphitheatre, a curved rock formation that looks like a crater on the moon. Lastly, there are salt caves within the reserve and colossal sand dunes extending for miles.
When the sun rises and sets over this area, it colours it with stunning hues – starting with pink and orange, eventually turning into dark red. The Moon Valley is one of the most intriguing and diverse places on Earth because it has features similar to the moon's surface – hence the name.
On the other hand, scientists believe that because of its aridness, it's the closest linked place to Mars.
Save and Share on Pinterest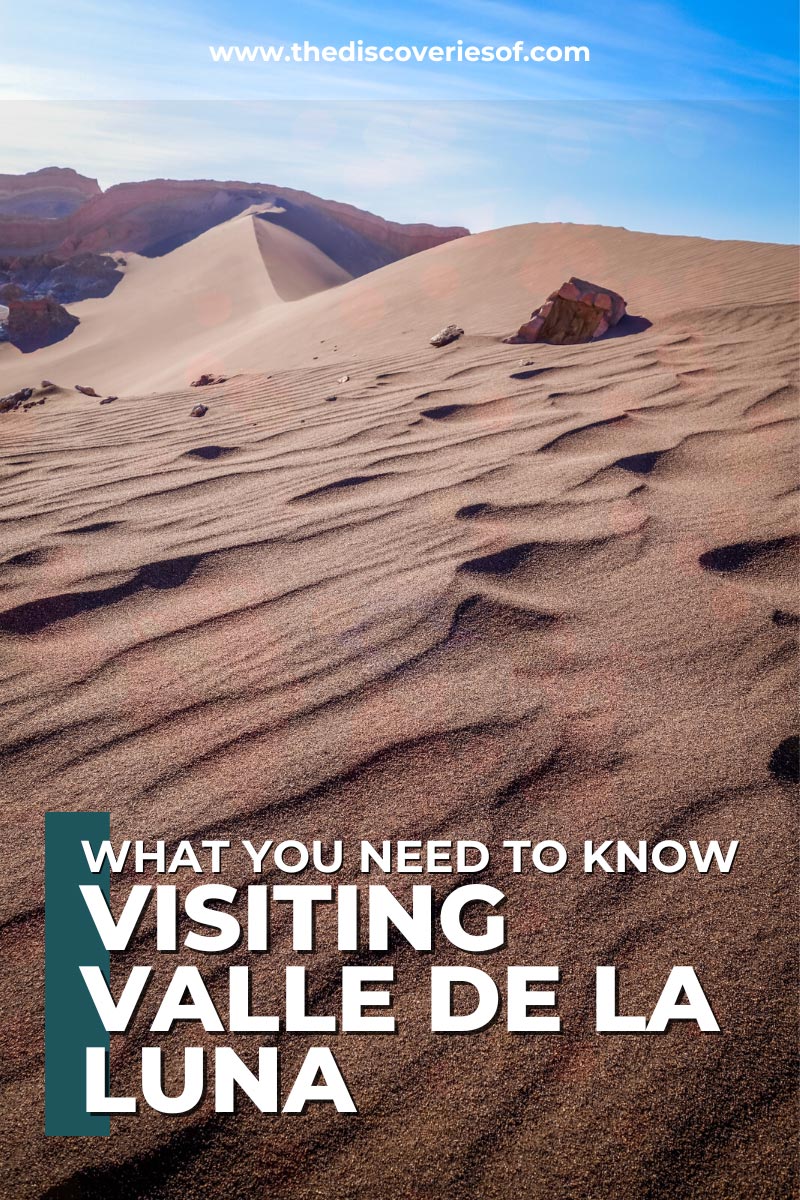 Planning Your Visit to Chile's Moon Valley
Tours to Valle de la Luna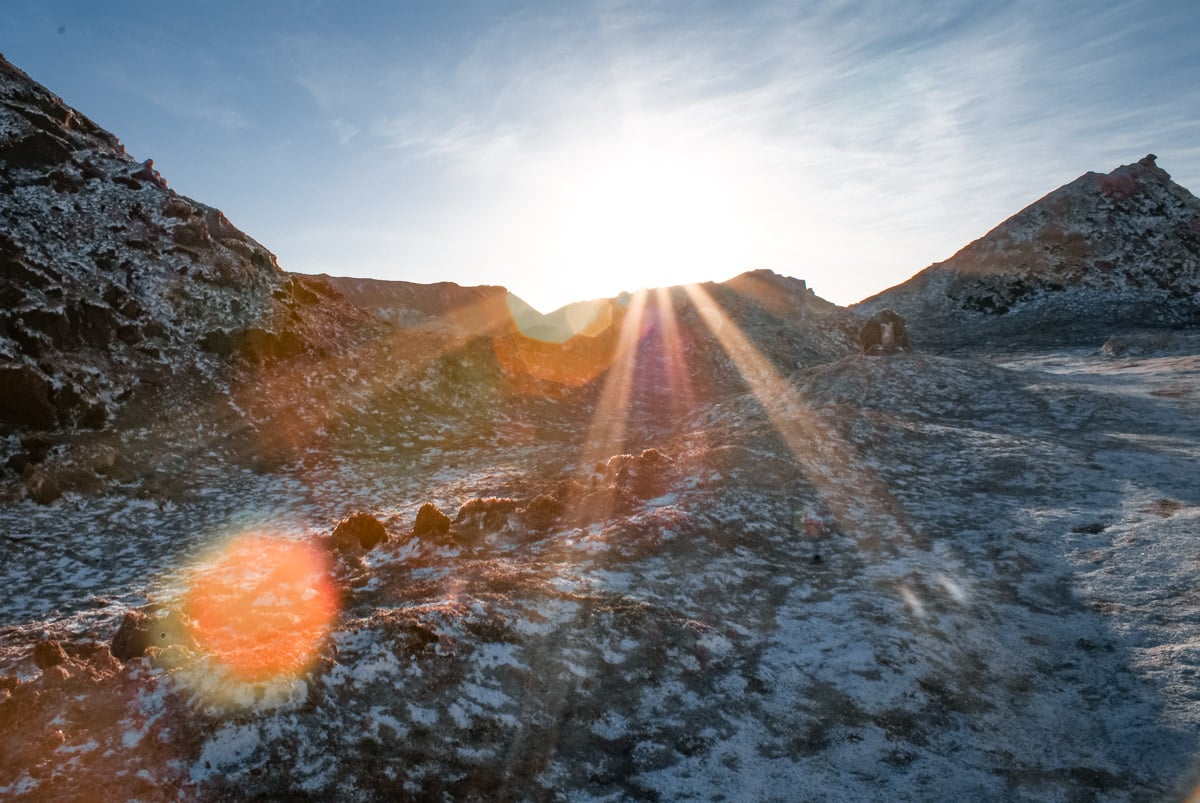 An organised tour comes with an expert local guide, and with Valle de la Luna's vast and tricky landscape, it's better to have someone directing you.
My advice would be to opt for the Valle de la Luna sunset tour, where you'll get to see the red and orange hues over this remarkable area.
Visiting Valle de la Luna Independently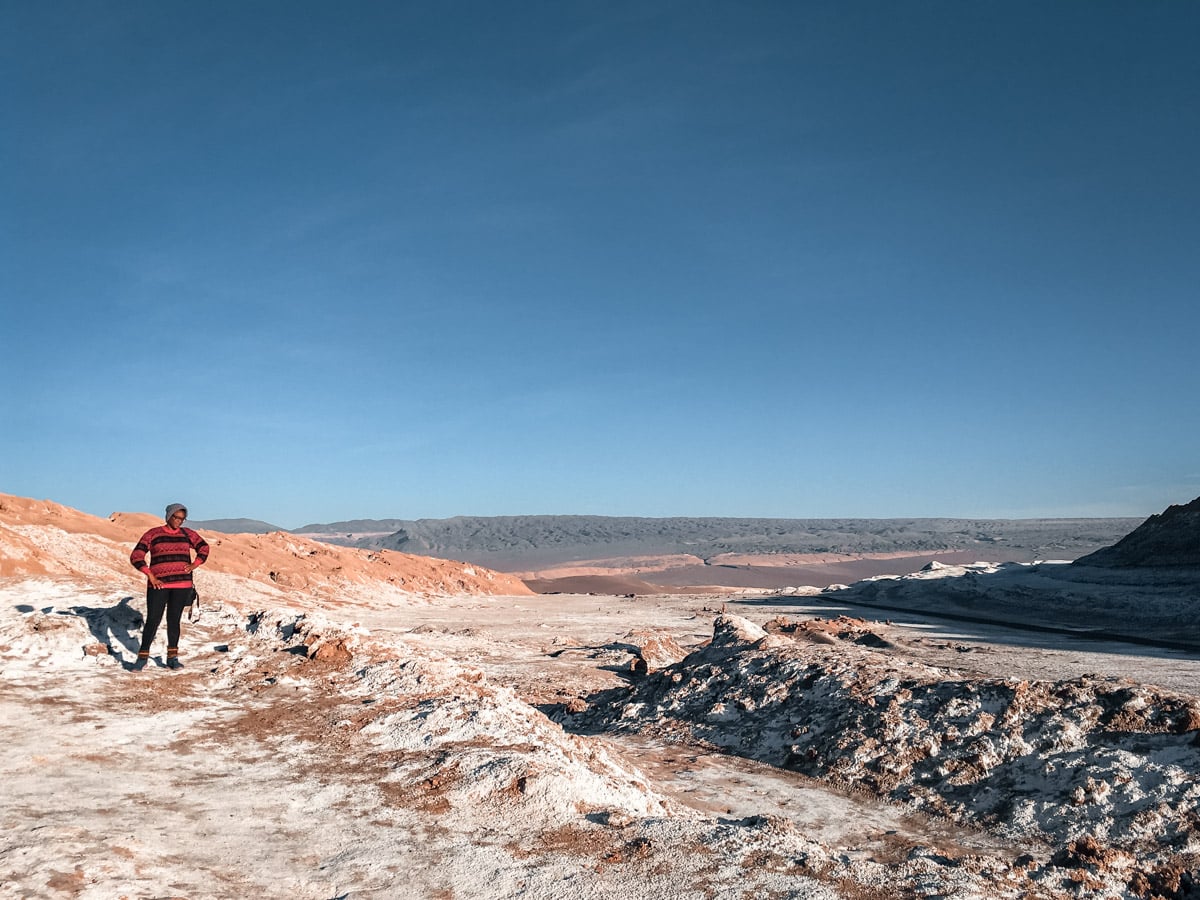 To explore Valle de la Luna without any time restraints, I recommend an independent visit. If you stay in San Pedro de Atacama, you'll be just a ±13-minute drive from Valle de la Luna.
You do need a 4×4 to reach the Los Flamencos National Reserves entrance, and you must book an entrance ticket at least a day before visiting Valle de la Luna. Expect to pay around $12 — just under £10 — to enter.
If you're going independently, you can also go to the valley for sunrise rather than sunset and – because pretty much all the tours go for sunset – the valley is a lot quieter.
Valle de la Luna Address
San Pedro de Atacama, Antofagasta, Chile
Valle de la Luna Opening Times
Opening time: 09:00 am in summer/spring and 08:00 am winter/fall
Closing time: 17:00 pm
Where to Stay Near Valle de la Luna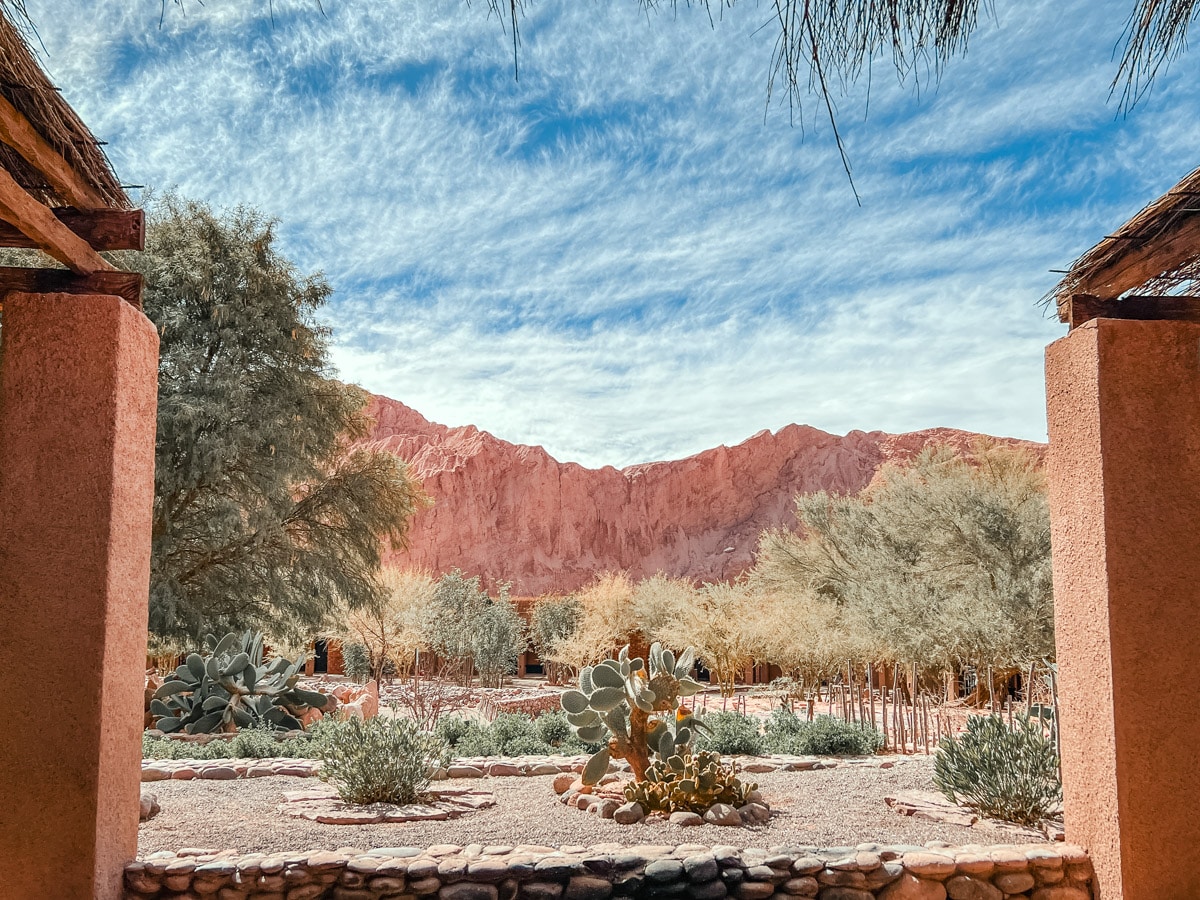 Nayara Alto Atacama is a boutique lodge in the Catarpe Valley boasting six pools, an onsite restaurant, a spa, and 42 spacious rooms.
The rooms feature decor with a muted colour palette and natural materials that reflect the surrounding valley. During my most recent trip, I chose the Catarpe room, with a private terrace.
There are several boarding options, from B&B to all-inclusive packages with group or private tours. I went with the inclusive package with a private tour, which is a bit pricey, but it includes all meals, drinks, and tours.
What to Pack for a Visit to Valle de la Luna
Now You've Explored the Atacama's Moon Valley, Read These
Love This? Save and Share on Pinterest