Set in a desert oasis against a dramatic rocky landscape, Nayara Alto Atacama is one of Chile's most unique hotels. Relish your stay in luxury accommodation where exceptional service reigns supreme.
Imagine golden hues and mesmerising yellow, red, and orange tints across 600 miles (north to south) of expansive land. This is the Atacama Desert.
Tucked away in this spectacular desert wonderland in northern Chile is a truly remarkable property: Nayara Alto Atacama.
I stayed at Alto Atacama during my most recent trip to Chile – it was, quite frankly, an experience that stood out from the ordinary humdrum of standard hotel fare.
Thinking of doing the same? Here's what you need to know about one of the most spectacular desert lodges in the Americas.
Nayara Alto Atacama: At a Glance
Nayara Alto Atacama, also known as Alto Atacama Desert Lodge & Spa or Nayara Atacama, is a luxury desert retreat about three miles from San Pedro de Atacama in Chile.
Nestled in the Catarpe Valley, it's a dream location for solo travellers, couples, families and friends alike. A stay at Nayara Atacama is about soaking in the pleasures of luxury comfort, paired with top-notch amenities and outstanding service.
Nayara Alto Atacama: The Full Review
Location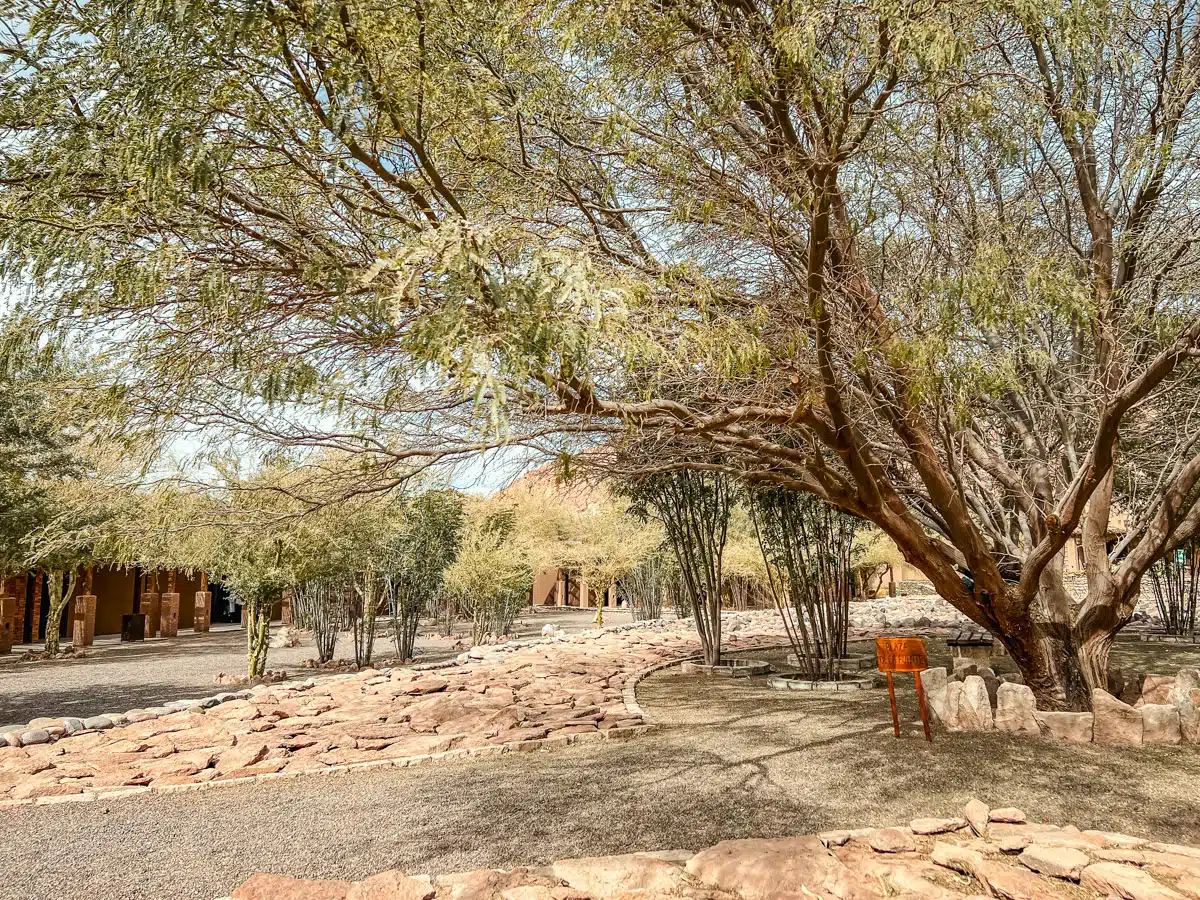 Nayara Alto Atacama sits in the Atacama Desert, near San Pedro de Atacama — 2,400 metres above sea level. The dry climate, high altitudes and barren surroundings create an isolated milieu that makes for a rather spectacular location.
It's a few miles outside of San Pedro de Atacama, but the hotel runs regular shuttles into town or guests can hop on one of the in-house bikes and cycle in at their leisure.
That is, if you end up spending time in San Pedro at all: between the spectacular destinations in the Atacama and the hotel's selection of leisure activities, there's a very good chance you'll skip San Pedro altogether.
Style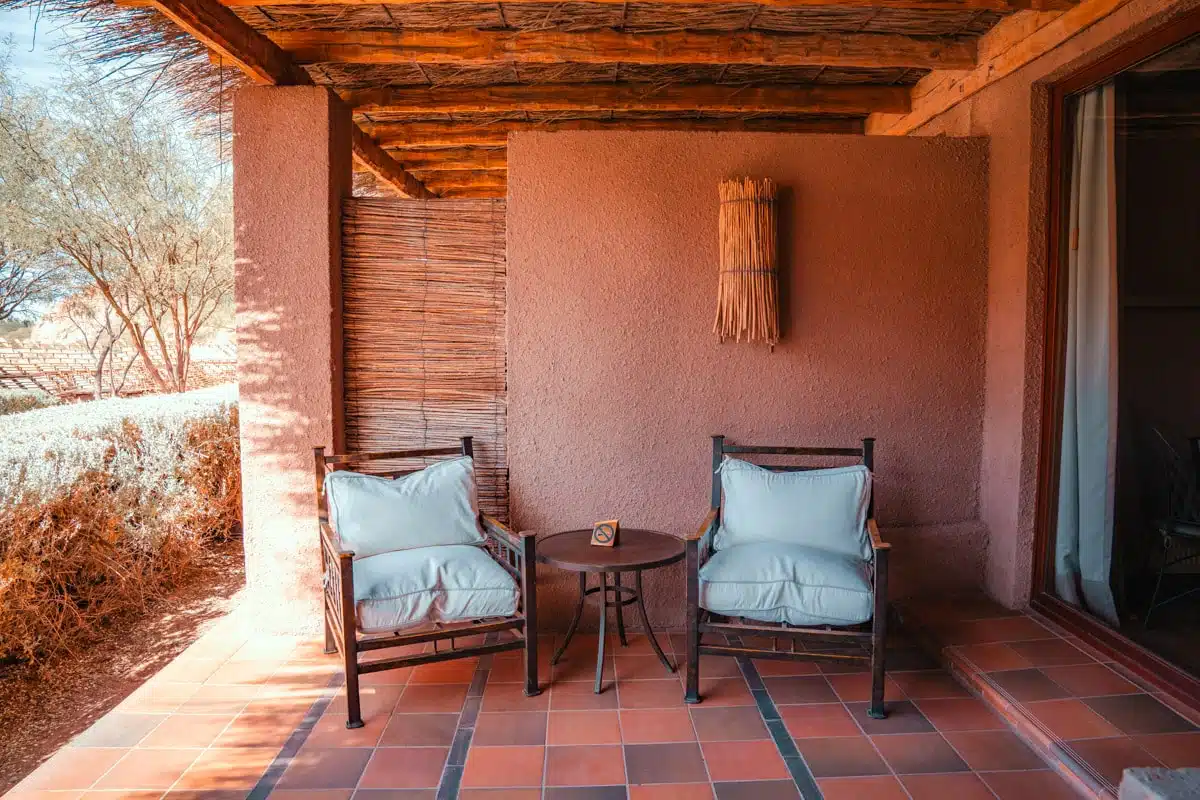 Aesthetic-wise, Alto Atacama is all about pared-back desert chic. Muted colours of ochre, stone and terracotta are combined with natural materials like the stone floor to create rooms that are well-suited to the surroundings.
Sustainability sits at the heart of this design ethos: ensuring the hotel fits seamlessly with the desert surroundings. The colours, tones, and textures showcase Chilean culture, paying homage to the region's history.
The outdoor areas are their own little haven, with airy decks and sun loungers strategically placed to offer serene areas for relaxation. The specially designed Andean garden is particularly impressive, boasting edible plants, shrubs, cardi thistles, and Andean plateau trees.
Rooms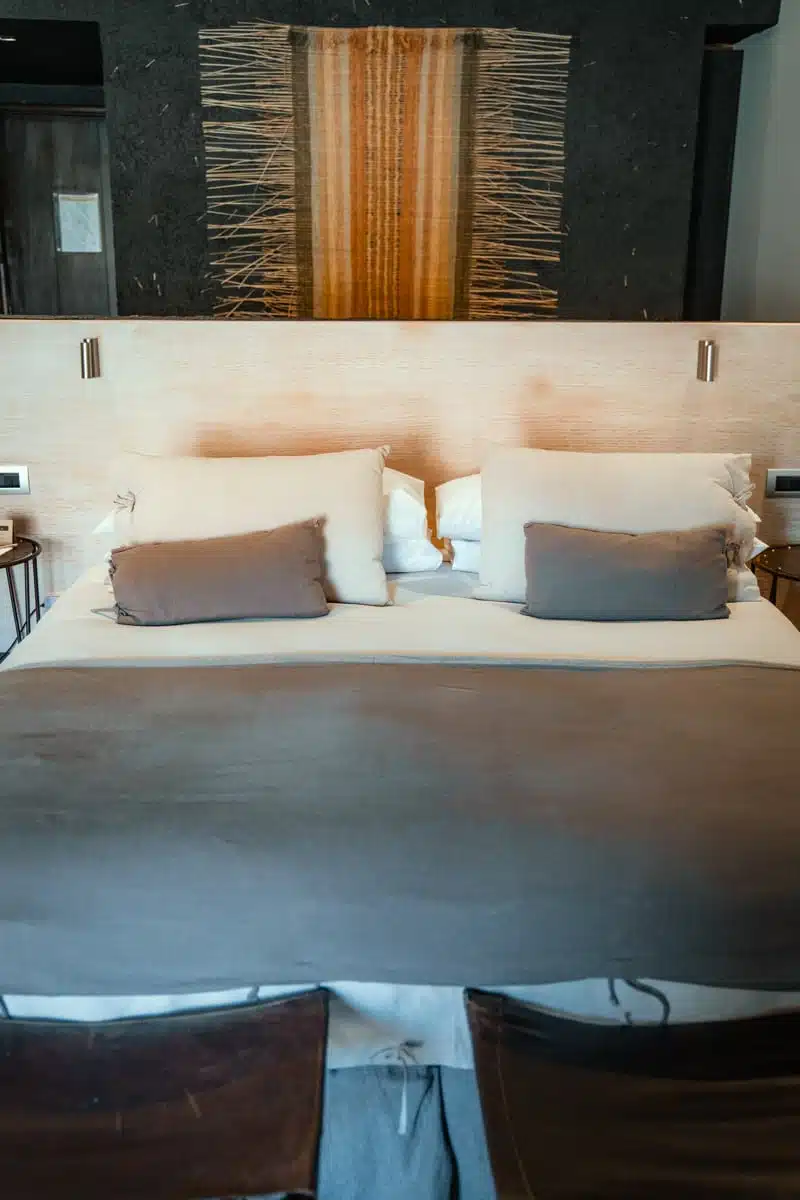 The 42 magnificent adobe-walled rooms are divided into three categories: Quitor, Catarpe, and Tilo.
Like the decor throughout the rest of the hotel, rooms are decked out in calm and earthy tones with rustic details and locally crafted decor. The end result is understated but undeniably chic.
I stayed in one of the Catarpe rooms and can only say good things. The bed was one of the most comfortable I've ever slept on – an all-enveloping cloud of cool, crisp sheets I never wanted to leave.
The private terrace was another highlight – a peaceful enclave with vistas of the valley. It proved a prime spot for relaxing with a good book or an evening drink after a busy day of off-site adventures.
Other room highlights include dedicated wardrobe and study areas and a lavish en-suite bathroom. The Tilo Suites take it one step further, also sporting outdoor showers.
Experience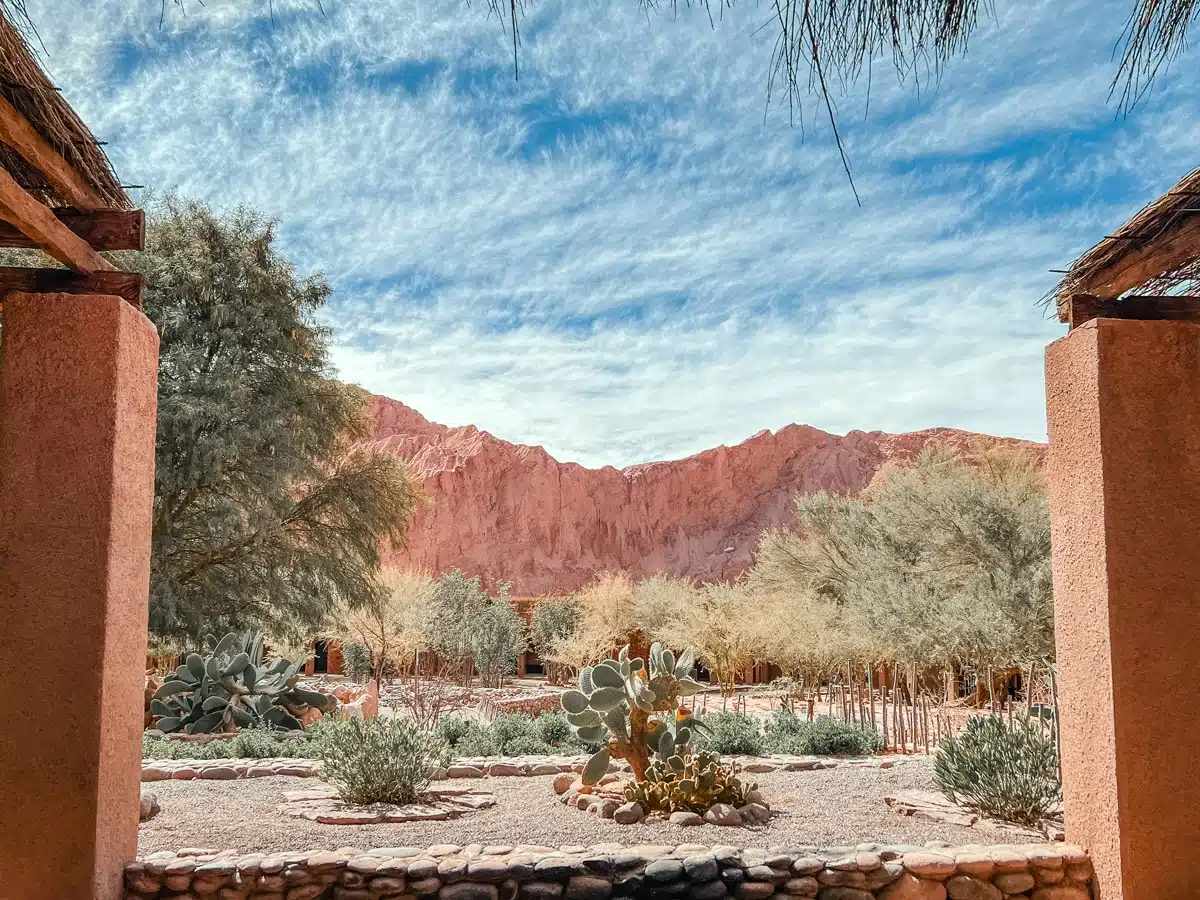 The first and most notable thing at Nayara Atacama is the warm welcome. From the moment you step onto the property, a highly efficient team goes beyond the extra mile to deliver on their promise of "heartfelt hospitality".
Whether it's the service at reception, the restaurant staff, the guides, or the drivers – there really is an emphasis on helping you make the most out of your stay. This brings me to the packages on offer.
You have options: a standard bed and breakfast stay, an all-inclusive group tour package, or an all-inclusive private tour package. The latter is the priciest and will set you back about $1,390 (£1,100) per night for a Catarpe room, but worth every penny.
I opted for the private tour all inclusive option and it was an incredible way to explore the Atacama – my guide Rodolpho was a font of knowledge who grew up in nearby Calama.
There wasn't anything he didn't know about the region's unique geography and culture. The driver, Eric, was also great – navigating around the difficult conditions with ease.
If you really want to explore the Atacama at your own pace and be able to venture to lesser-known places in a completely custom itinerary, I'd highly recommend doing this option.
It is expensive, but, given it includes all your meals, drinks (excluding a couple of premium options) and tours, it's better value than booking all of the above separately
Amenities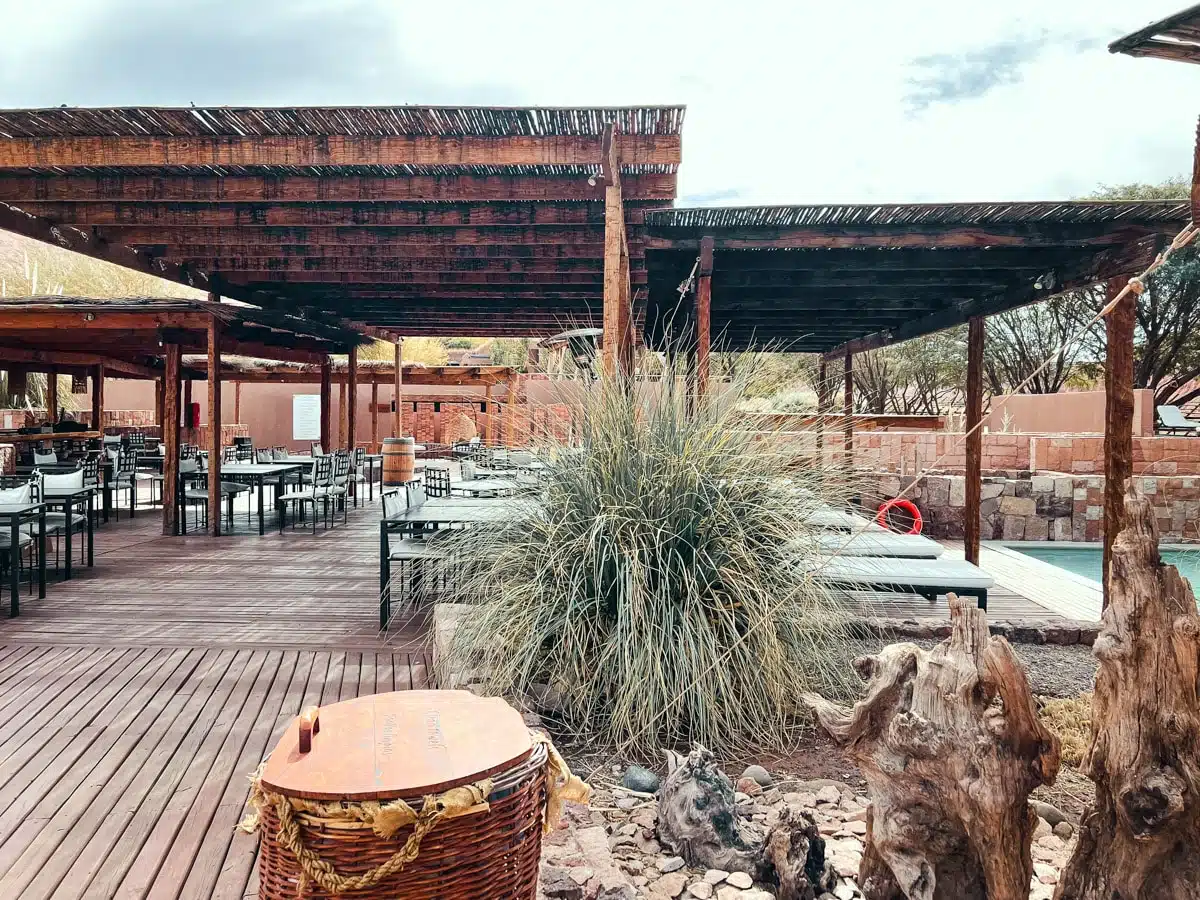 And then there are the amenities. How do an on-site gourmet restaurant and a designated outdoor barbecue pavilion (the "Quincho") sound?
Pools & Spa
What about six swimming pools (including heated, salt-water, and mineral hot springs pools) and various herbal treatments at the Puri Wellness Spa?
The spa offers an extensive selection of treatments, grouped into different categories – Water, Fire, Earth and Air – all of which draw on local herbs and practices to offer unique treatments you won't find elsewhere.
I had the 90-minute Ckautcha massage, a soothing treatment that combines a treatment with a heated herbal poultice filled with Andean herbs with firm strokes from the masseuse, the perfect end to a long day in the Altiplano.
Stargazing at the Observatory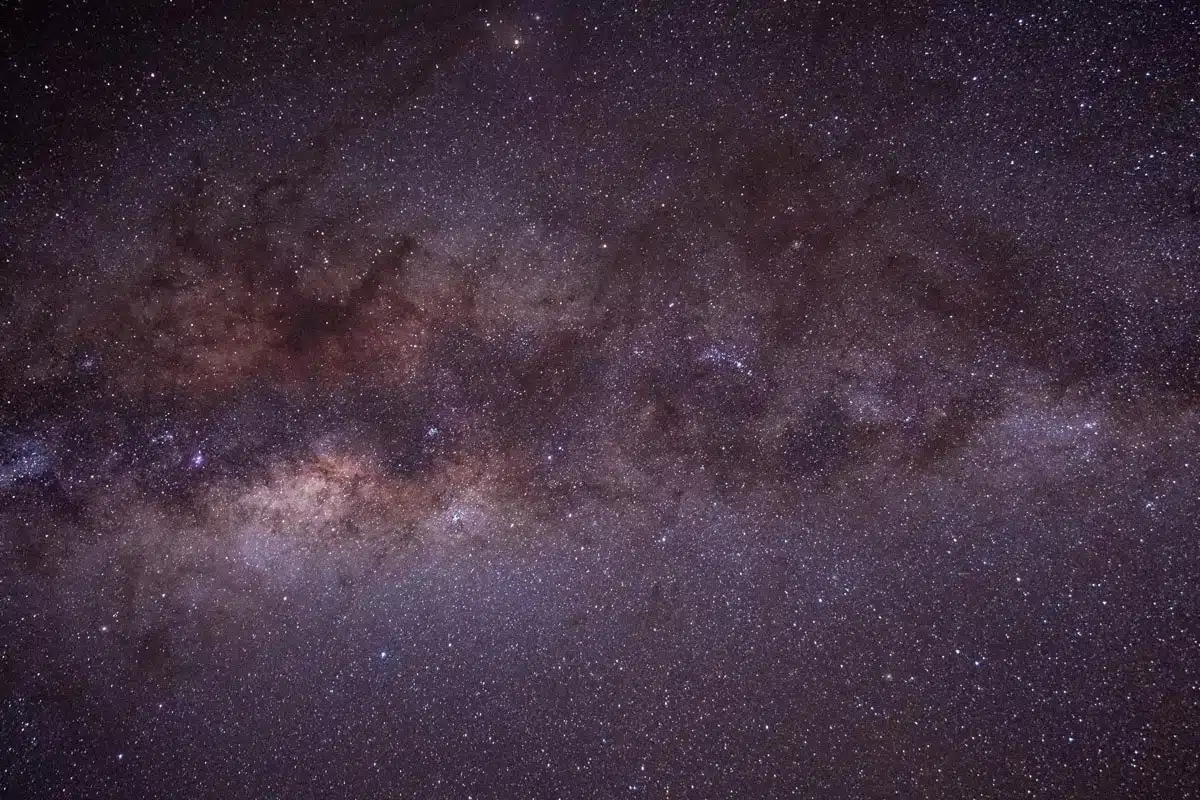 One of the reasons I chose Nayara alto Atacama was because it has its own observatory.
The hotel runs two guided stargazing experiences each evening where you can see the stars up close and personal through the observatory's telescope and chart the constellations as you lie down under a blanket on the reclined seats
The astronomer was wonderful, pointing out southern hemisphere constellations such as the Southern Cross and teaching us how to find the location of the South Pole using the cross, as well as colourful nebulae and old galaxies.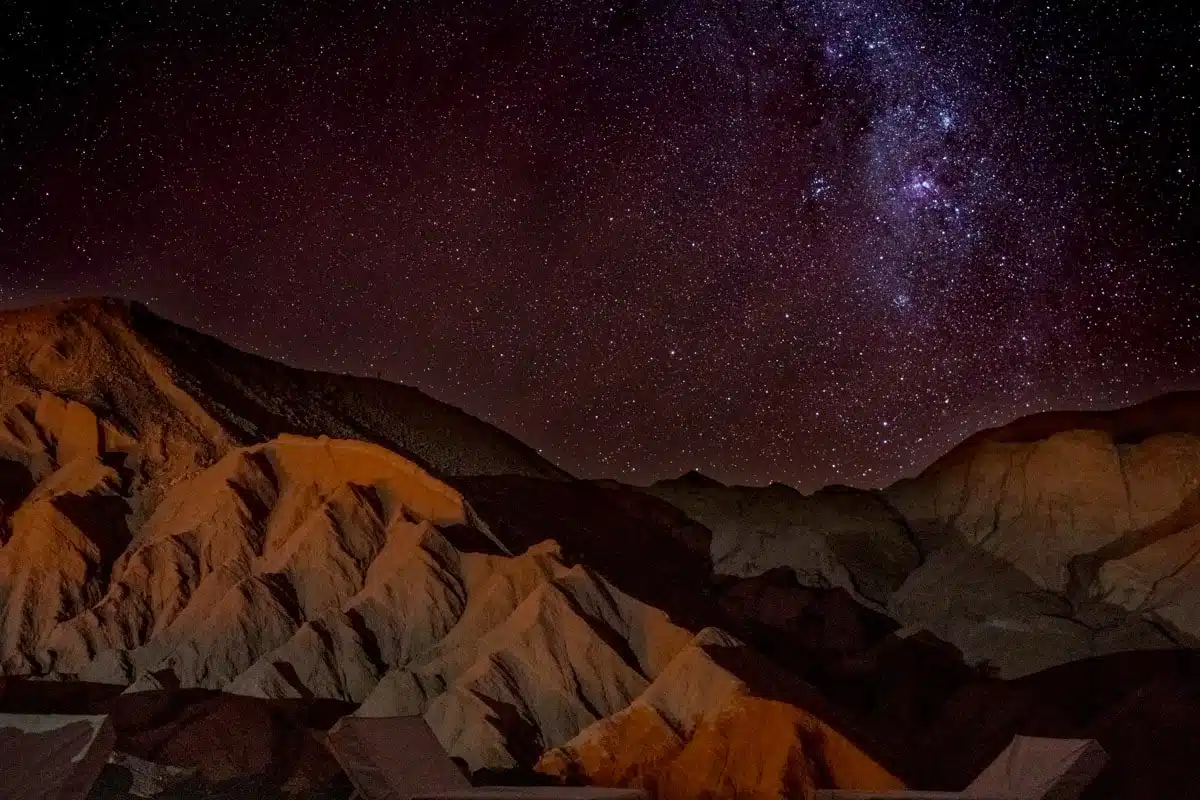 If you're even remotely interested in the night skies, be sure to nab a spot.
Depending on your chosen package, the lodge can arrange certain tours for you. These include hiking and cycling across the landscapes, exploring the caves and dunes and visiting the lagoons and geysers nearby.
Food & Drink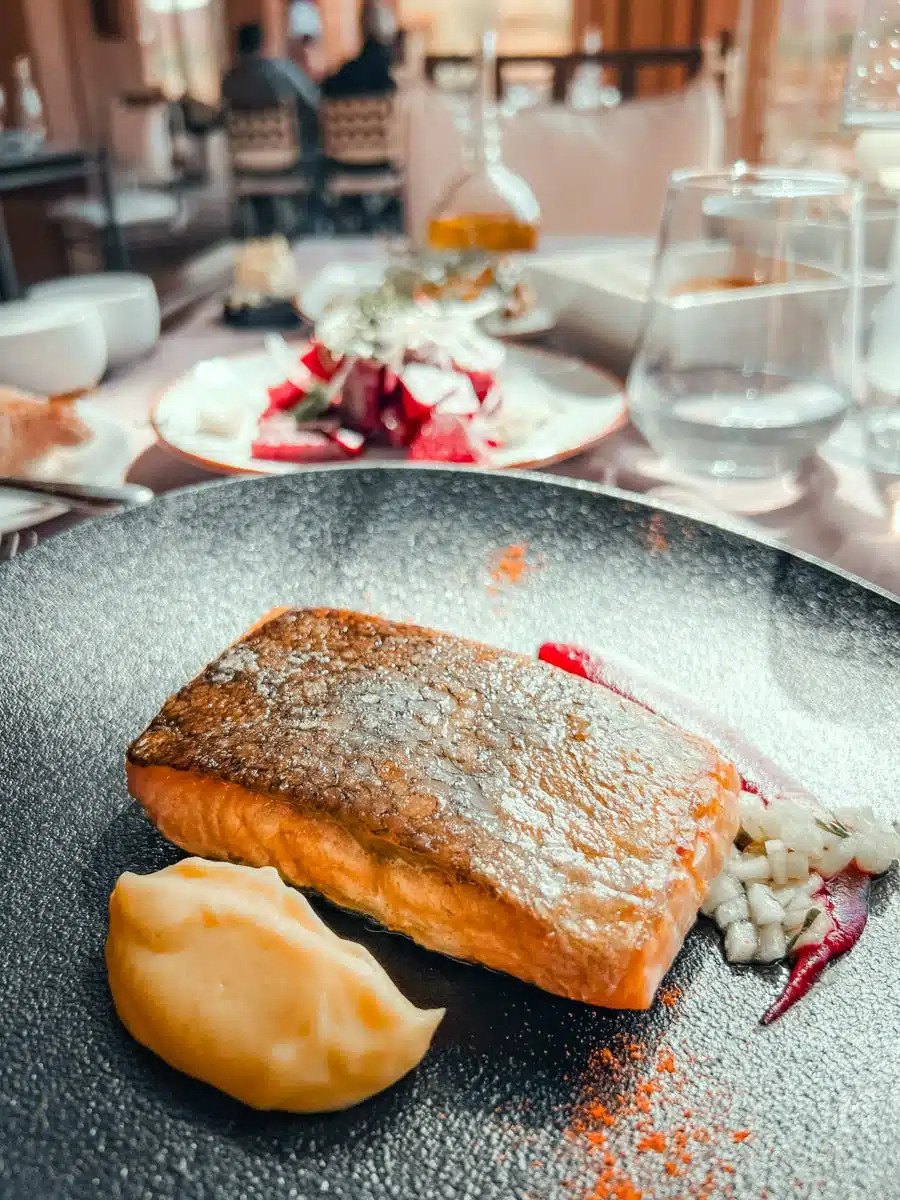 Chef Rodrigo Acuña Bravo is Nayara Atacama's resident culinary master. This small, intimate lodge has one restaurant (Ckelar Restaurant) and one bar (Bar Puri). Both venues craft superb, culturally-inspired creations.
From the kitchen, you'll enjoy fresh, flavourful Chilean dishes made with local seasonal ingredients. Some mouth-watering meals feature imaginative quinoa, corn, meat, and chañar fruit fusions.
When that desert thirst needs quenching, delight in a wide range of Chilean wines, pisco cocktails, and other popular spirits. The outdoor lounges and fire pits are perfect for starry evenings spent enjoying nightcaps and socialising with fellow guests.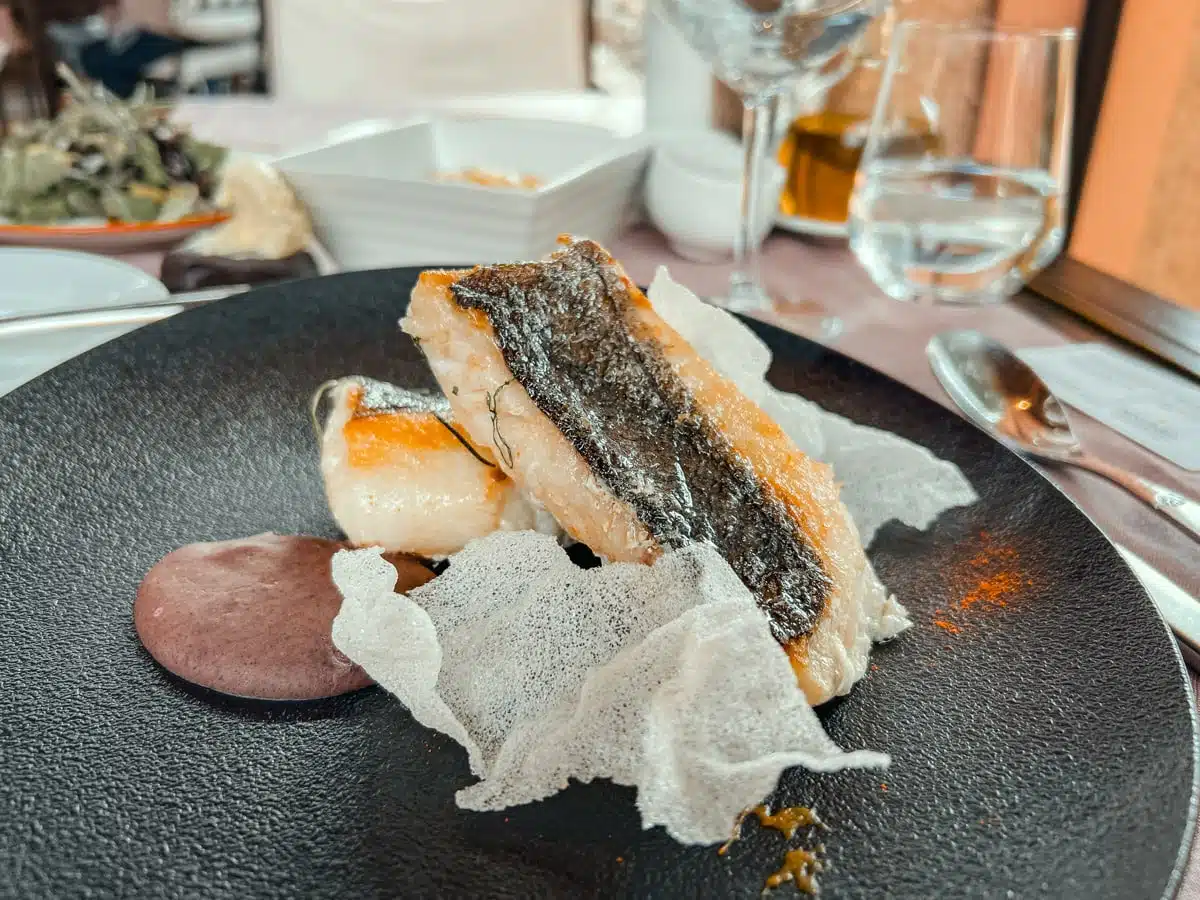 I can't write about the food and drink at Nayara Alto Atacama without mentioning the spectacular outdoor meals they prepared as part of my full-day tours. During my High Altiplano tour, we stopped on the way back from the piedras and lakes for a beautiful picnic.
Alto really does put on a spread – Thai chicken curry, rice, quinoa, cauliflower soup with croutons along with drinks and desserts – it felt like the ultimate indulgence.
Luxury means different things to different people but to me, there's no greater indulgence than eating a stellar-quality meal in the peace and quiet that only comes from being in the middle of nowhere.
It's these kinds of experiences that elevated the hotel well above the norm, even for a five-star stay.
Practical Tips: Nayara Alto Atacama Review
What to Pack for Nayara Alto Atacama
The best time to visit Chile's Atacama Desert is during the region's cool months from May to August. That means packing like a pro.
Opt for a layered holiday wardrobe with enough temperate items for your stay. Include the following, and you're sorted:
How Much Time to Spend at Nayara Alto Atacama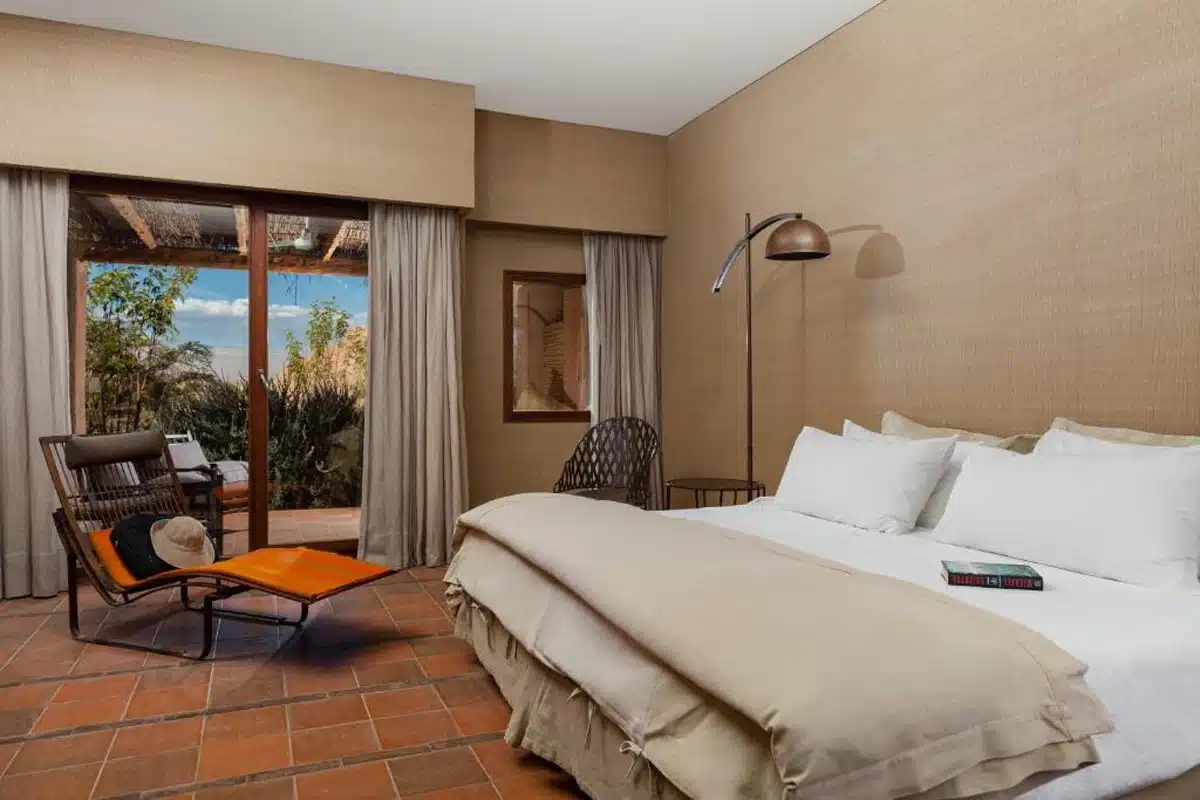 Book at least three nights to spend time exploring the surrounding Atacama and to spend time in the hotel itself. With a five-night stay, you'll be able to discover the area's highlights at your leisure.
Booking Your Stay at Nayara Alto Atacama
Check Rates and Availability on Booking.com
Nayara Alto Atacama, Chile: Map
Booked Your Stay at Nayara Alto Atacama? Read These Next
Love This? Save and Share on Pinterest