Want to know how to spend one day in Santiago? Get your walking shoes at the ready and let's hit up the city's best spots with this Santiago itinerary.
One day in Santiago? It can't be done…
It can! Get ready to embrace Chile's vibrant capital. From the dizzying heights (and stunning views) of Cerro San Cristobal to museums filled with captivating Pre-Columbian art, you're in for a treat.
I've just returned from my third Chile trip and, while I got to spend a decent amount of time exploring Santiago's centre and outer reaches, if you want to see the best of the city in one day, it's totally doable.
Grab your camera and appetite for adventure, this detailed itinerary will show you what to do in Santiago, Chile, for a day, with some tips and tricks along the way.
Let's jump right in!
Handy Tips for Planning Your Santiago Itinerary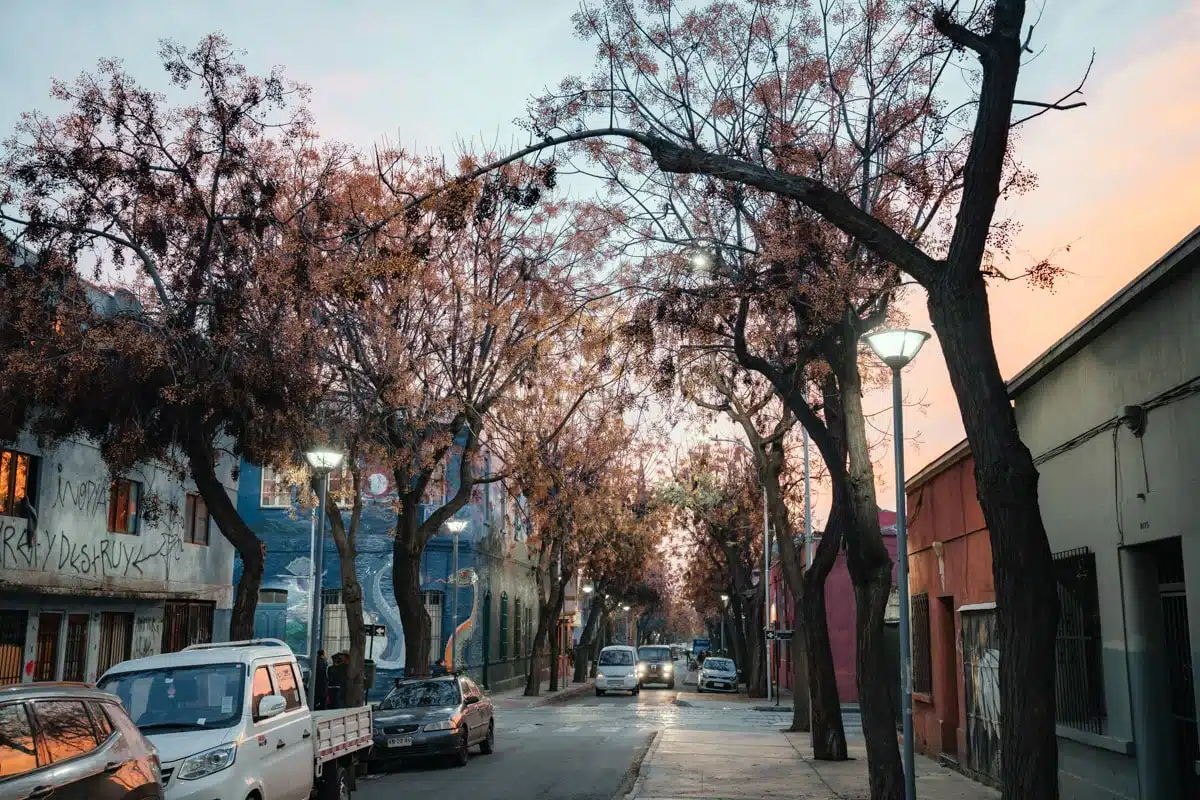 Top Tours for Your Santiago Itinerary
Guided Tour of Santiago: This one-day tour in Santiago, Chile, is a top choice. Take a trip through the city and visit eye-catching locales like Vina Del Mar and Casablanca. End it all off with some fun in the sun at Reñaca Beach.
Hot Springs Tour + Chilean Barbeque: You can journey through Cajón del Maipo's hot springs for something different. Go for a dip in the steaming waters for utter relaxation, then top it all off with some incredible Chilean Barbeque afterwards.
What to Pack for Your Santiago Itinerary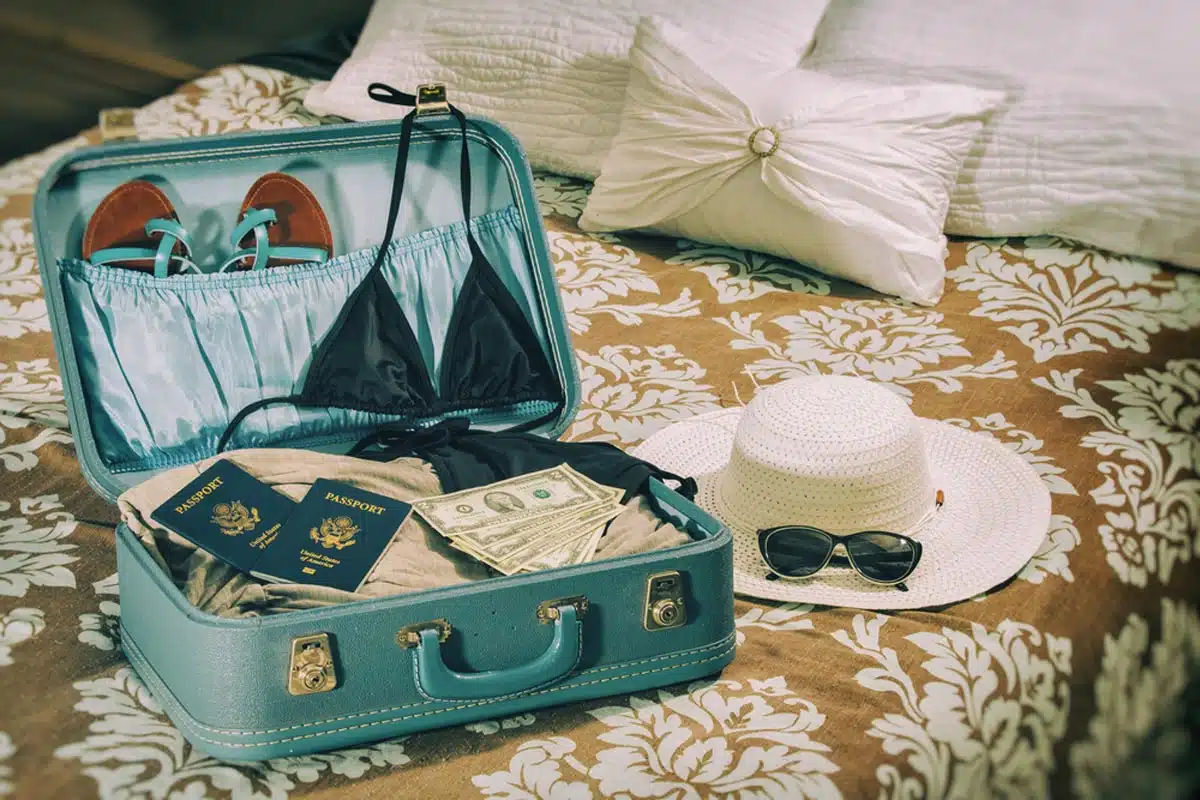 No trip plan is complete without knowing what to pack, and it can certainly be challenging to know what's right. Here are some good items to bring along:
Since you'll be walking around all day, you'll need a good pair of comfortable walking trainers and a good daypack so you can easily explore the city.
When it comes to tap water in Santiago, it contains a large volume of minerals that might cause an upset stomach for some people. To be safe, pack a water purifier and a water bottle.
Finally, as with any international travel location, you should pack a travel adapter to charge all your necessary devices.
Where to Stay for Your Santiago One Day Itinerary
Santiago has some incredible places to stay while you're visiting. I already have a review of Casa Noble Boutique Hotel for you to check out, but that isn't the only place you'll find.
Let's look at another worth-the-stay hotel for you to enjoy in Santiago.
The Singular Hotel Santiago (Boutique Hotel)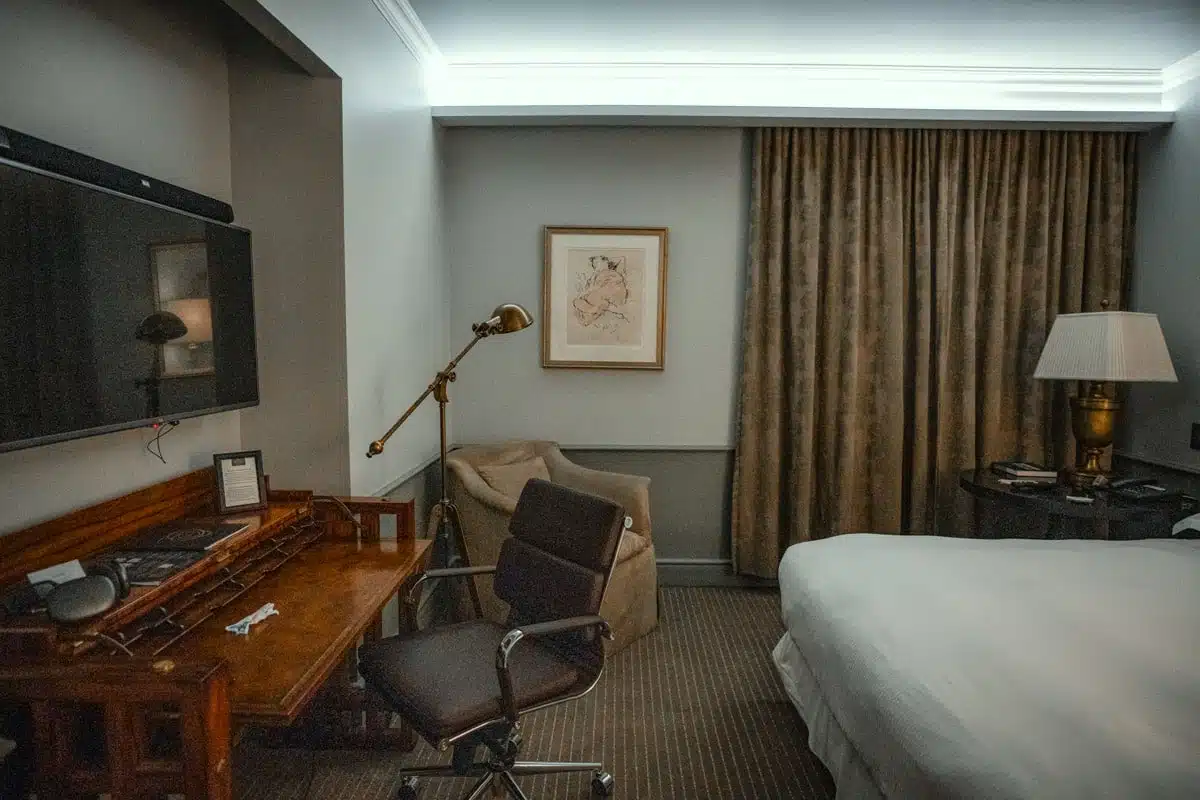 This fabulous boutique hotel in the Lastarria area offers a real bang for your buck. Rooms cost around $140 per night, which is impressive considering you get a true 5-star experience.
Not to mention that the rooms themselves are well-decorated and uber-comfy – it's one of my favourite city hotels I've stayed at full stop.
Don't forget to pop in by the Rooftop Bar & Restaurant for great cocktails and food with an unbeatable view.
Quick Info for Your One Day in Santiago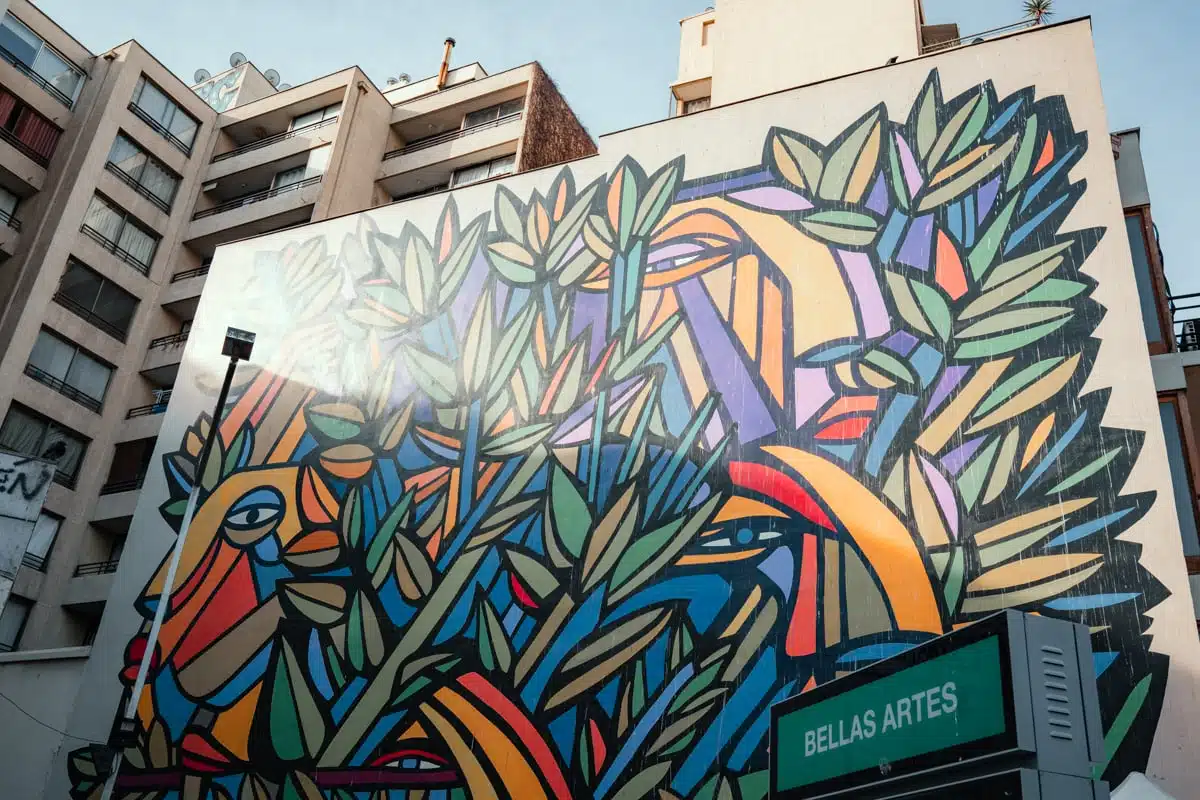 Time Zone: Chile Standard Time (GMT-4)
Currency: Chilean Peso (CLP)
Plugs: Type C and L
Nearest Airport: Santiago (SCL) Airport
5 Must-See Spots: La Chascona, Bellas Artes, Santiago Cathedral, Arte Precolombino, and Saint Lucia Hill.
Top Tip: Keep an eye on your belongings, especially when travelling in the Centro area. It's a bit run down there, so petty theft and petty crimes are rife within the city.
Getting Around
Metro
One of the more popular options for getting around Santiago is taking the metro, which is both quick and convenient. If you use this option, opt for a prepaid Bip! Card over individual tickets to make your travels easier.
You can get tickets on the official Metro de Santiago website or download the Metro de Santiago app to your phone.
Uber
Uber is the best choice for travel outside of the metro system in Santiago. It's reasonably affordable, and you won't have to stress about negotiating taxi prices with drivers.
Plus, it's super convenient to just download the Uber app.
One Day Itinerary in Santiago, Chile
Santiago Itinerary Day One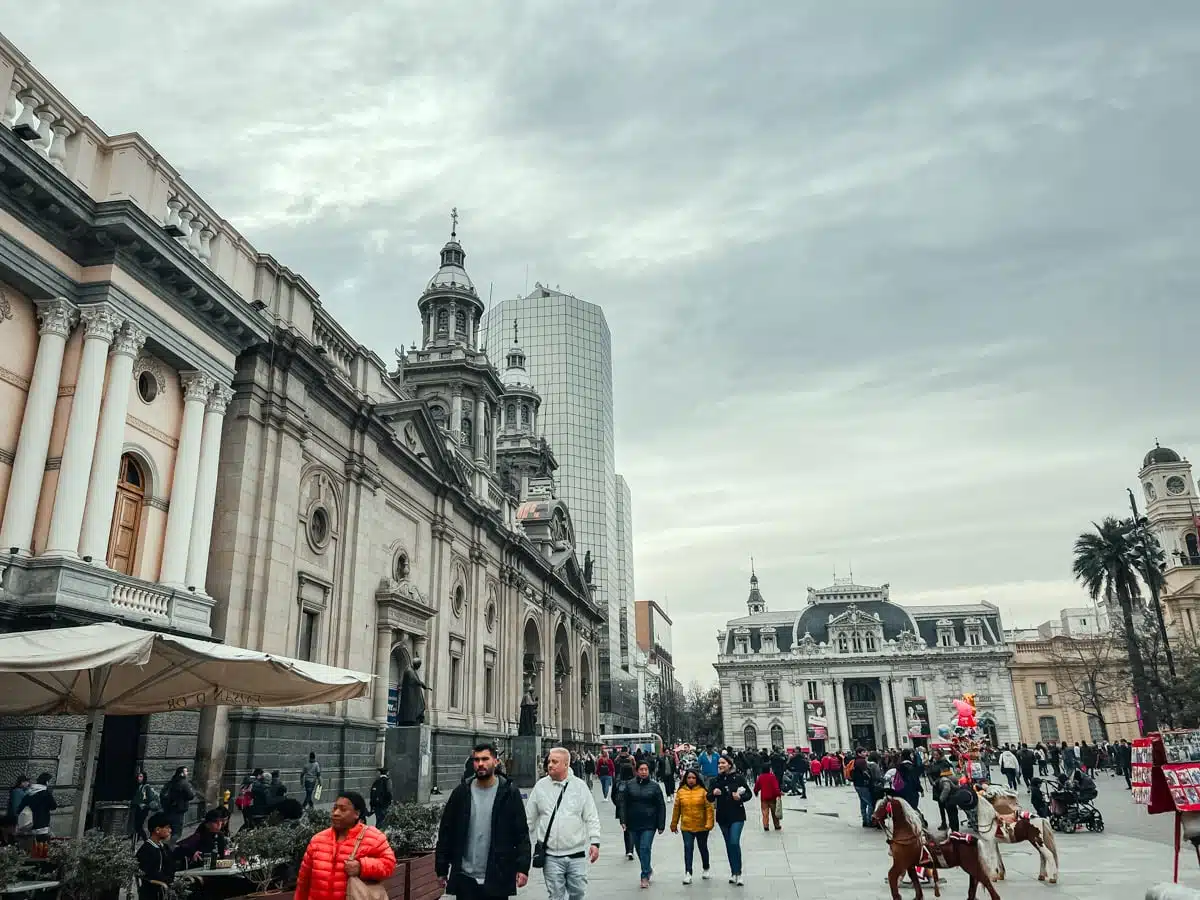 Think it's impossible to explore Santiago in one day? Prepare to be proven wrong. This itinerary will show you some of the best things the city offers.
Expect epic views of phenomenal art pieces at the best museums, a feast at traditional Chilean restaurants and some of the city's best sights before rounding it all off with another impeccable restaurant for drinks and dinner.
Ride the San Cristobal Cable Car & Funicular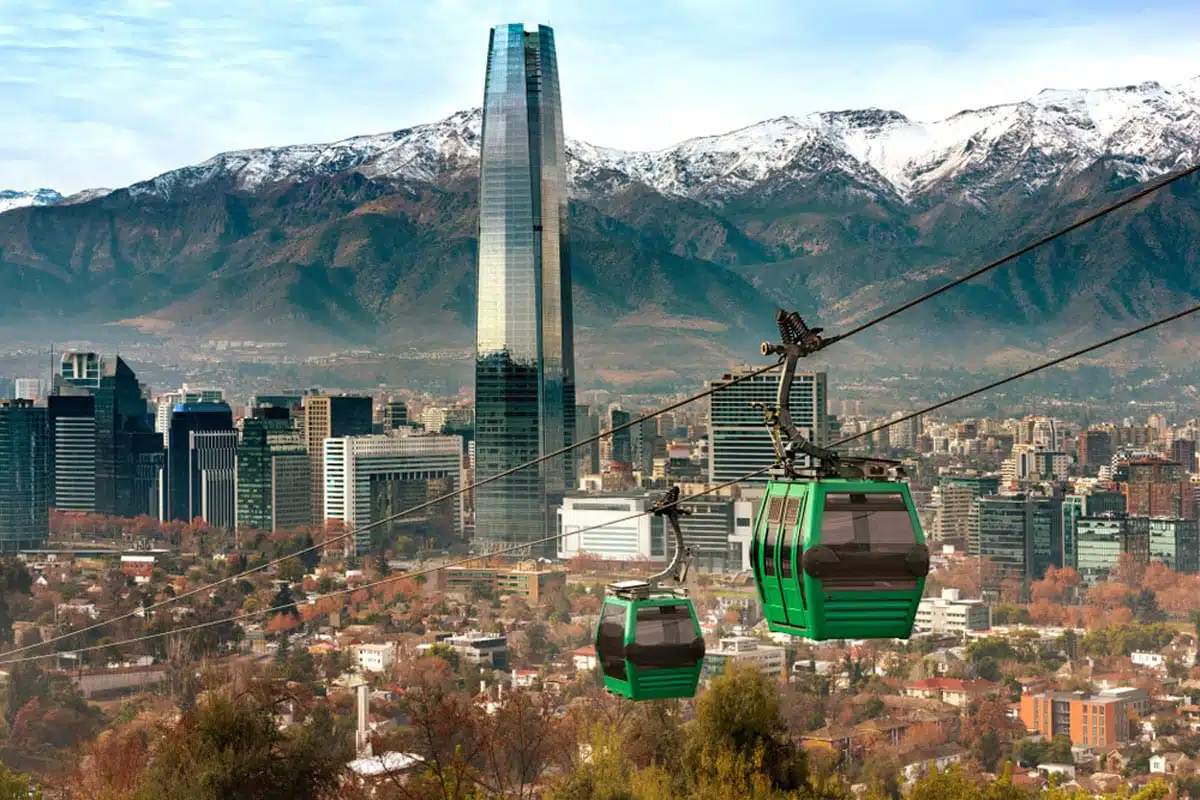 Let's kick things off by hitching a ride on a San Cristobal cable car. Few cities boast such an incredible location as Santiago, so it only makes sense that the first thing we do is to head off to take in the views of the city from above.
You'll find the cable car down at Metropolitan Park and take it up to the peak of San Cristóbal Hill. Each aerial tram compartment can fit up to six people and has three stations, including Oasis, Tupahue, and Cumbre. Each station has access to different places, with Cumbre station closest to the Funicular de Santiago.
That's all very detailed, but just know that the views from the top are stunning – with the Andes poking up into the sky on one side, the sprawling city far below on the other.
Speaking of which, if you're not a fan of heights, you can opt for the on-the-ground alternative, the funicular railway. Either way, they're a great way to start your day and take in the beauty of Santiago.
Top Tip: Combine a trip on the cable car with some of Santiago's must-see spots with this Santiago city pass.
Visit La Chascona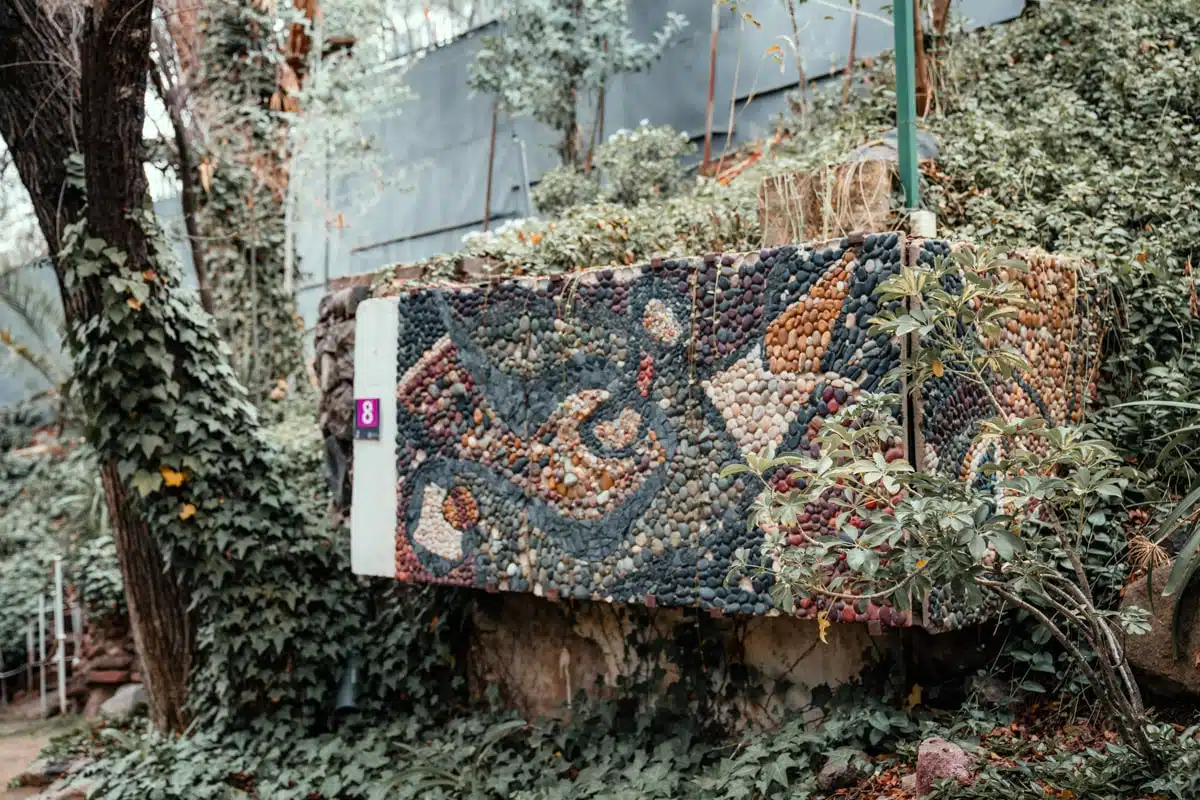 Next up, it's a trip to La Chascona Museum House, one of the homes of the former Chilean poet-politician Pablo Neruda, who won the Nobel Prize for Literature in 1971. Neruda's influence ranges wide and far throughout Chile – how better to learn more about him than visiting his former home?
The entrance fee costs around $9.47 (8,000 CLP) for adults, including a free audio guide to the museum.
While I'm not normally a fan of audio guides (they can be a bit *cough* dry), this one gives an immersive look into Neruda's life in the house and beyond. Without it, I can guarantee that the trip wouldn't be half as engaging. It's also compact enough to explore in around an hour.
Have Lunch at Galindo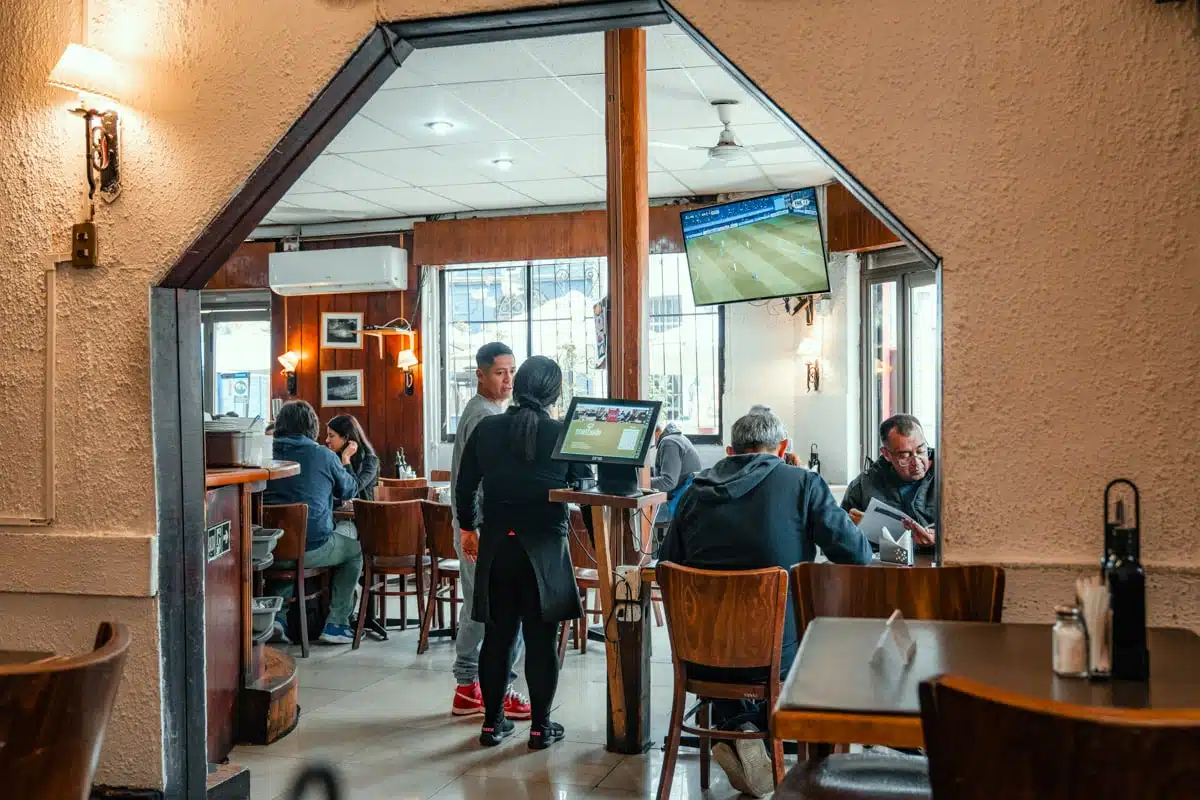 Feeling peckish? I'd be surprised if the answer's no. It's time to have lunch at Galindo restaurant, the spot for affordable, uber-tasty and traditional Santiagian food.
Look, I'll level with you, Galindo does get quite busy, but the restaurant is cheap and cheerful. I'd recommend the Pastel de Choclo, a yummy combination of creamed corn, chicken, olives, ground beef, onions, herbs, and spices.
It's about as good as it sounds (and very hearty, too, so make sure you're hungry).
Visit the Museo Nacional de Bellas Artes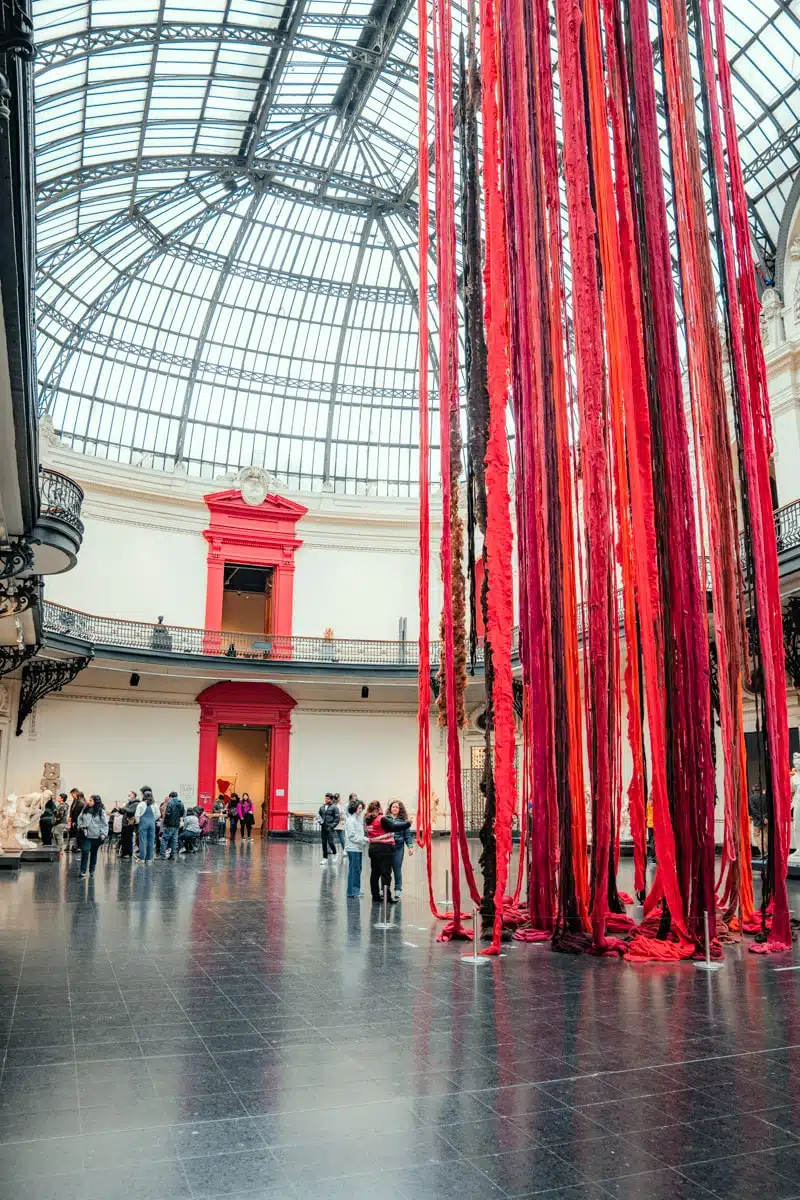 Now that you've had your hearty lunch, you're ready to take on your next location, the National Museum of Fine Arts.
It's impossible not to talk about the National Museum of Fine Arts without talking about the stunning building it's located in – but the exhibitions are just as striking too.
You can walk around to see some temporary exhibitions, like the Human Matter MNBA-MHN Collection of art pieces. Of course, there are plenty of permanent exhibits to keep you enthralled as well.
Don't forget to look in the museum basement for more modern works.
Top Tip: Entrance to the museum is free, but you should bring cash for a locker to keep your backpack safe and sound until you're done (you're not allowed to walk around with it on).
See the Metropolitan Cathedral of Santiago de Chile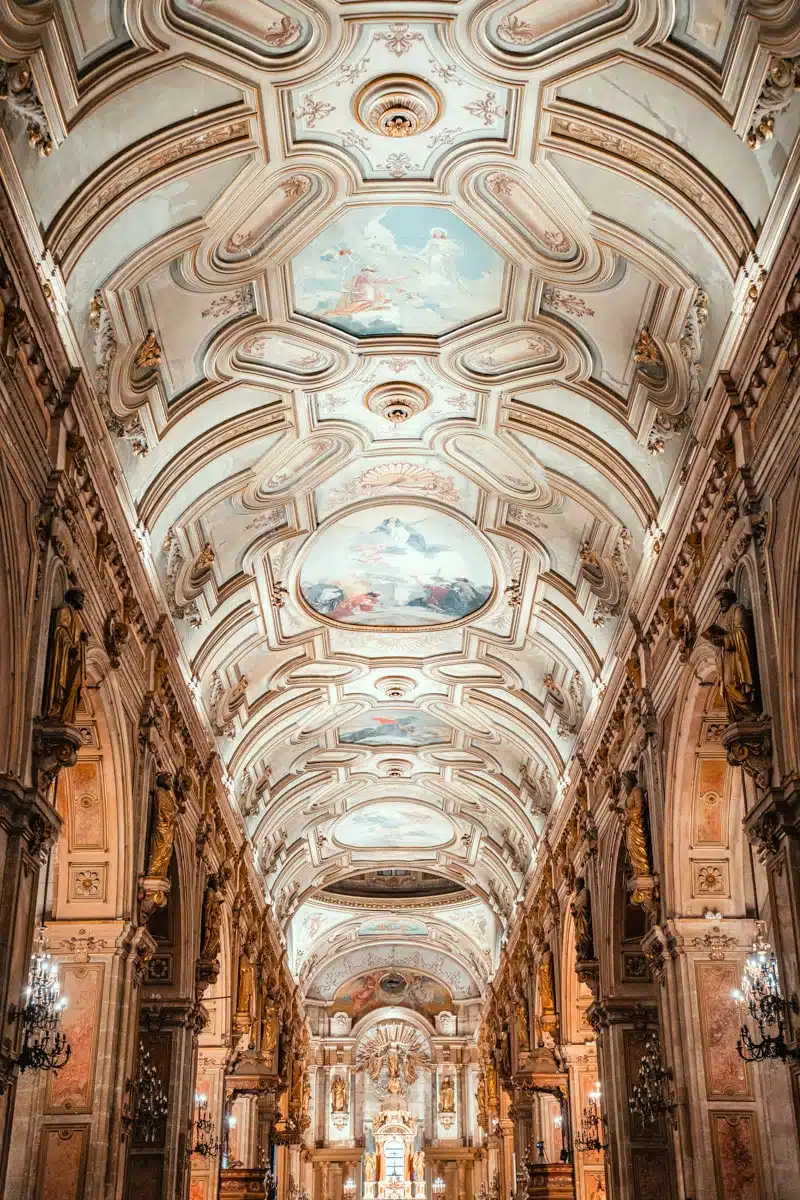 This next stop is a quick one but well worth it.
Sitting on a corner of the Plaza de Armas, Santiago Cathedral is an easy sight to include in your itinerary. It's nice looking, albeit a little unassuming from the outside, but the inside boasts a stunning Neoclassical style.
Entrance to the Cathedral is free, so that's a bonus.
Visit the Museo Chileno de Arte Precolombino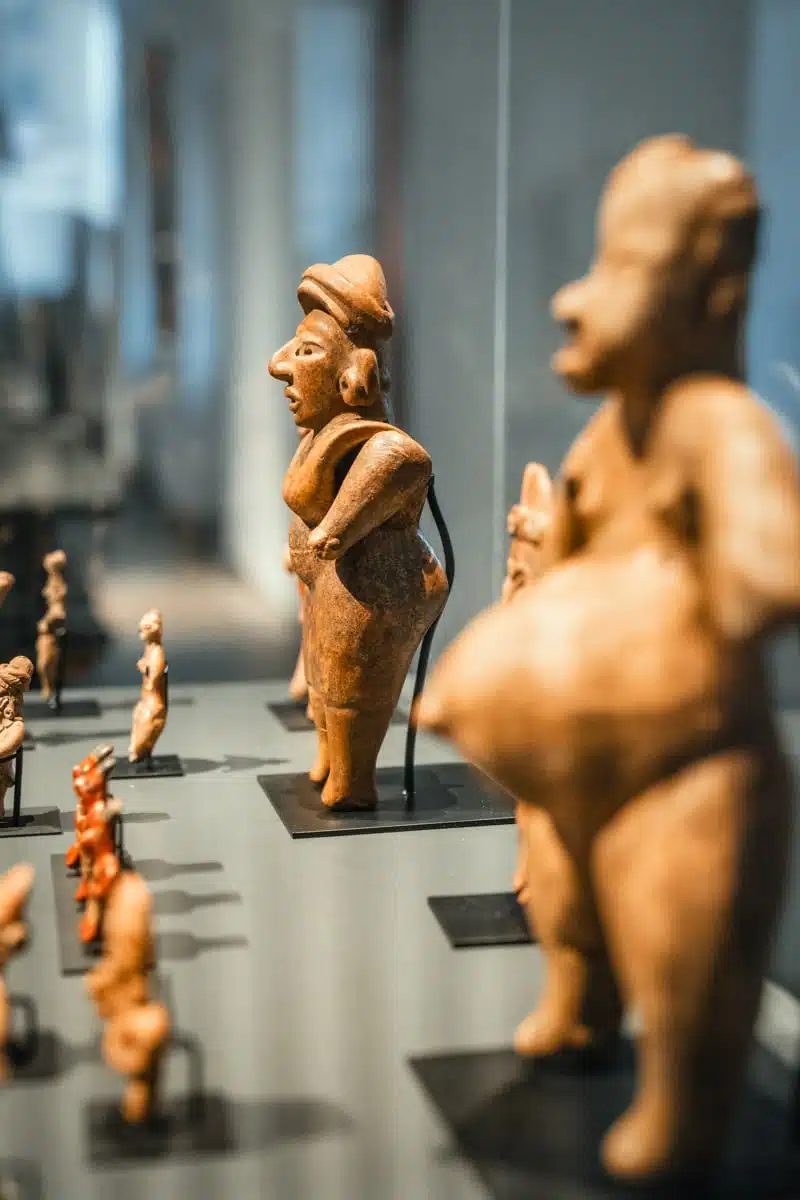 You've still got some time in the day to check out another museum. That can only mean that it's time to head down to one of my absolute favourite places in Santiago, The Chilean Museum of Pre-Columbian Art, to see some fantastic artefacts from across South America.
Like most museums, there's a combination of permanent and temporary exhibits to check out, including displays documenting the history of Chilean indigenous people from as far back as 140,000 years.
When you're done looking around, head to the museum gift shop for some little gifts for your family back home (or yourself).
Marvel at the Views from Santa Lucia Hill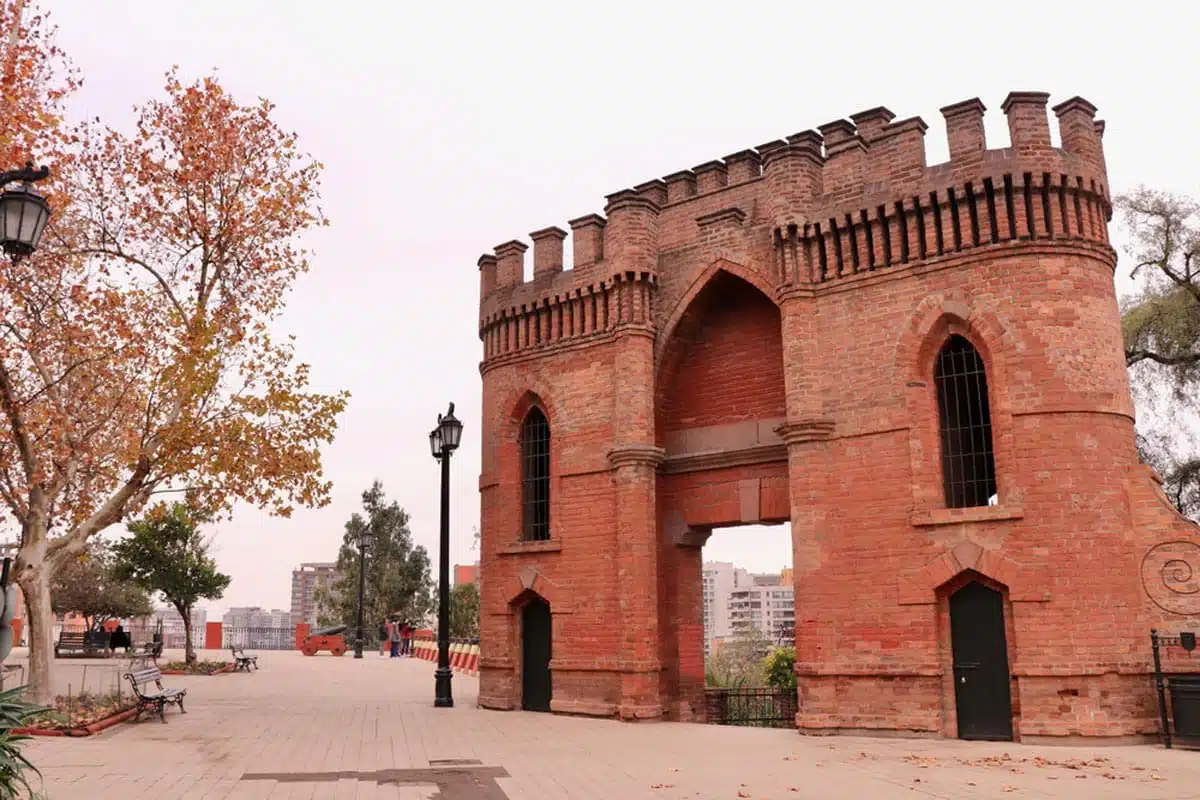 Look, you can't come to Santiago without seeing the historical Santa Lucia Hill.
This hallmark of downtown Santiago sits around 230 feet high and gives impressive panoramic views of the city below. The trek to the top of the stairs can be strenuous, but it is worth the effort.
Top Tip: The cobblestone floors and steps can be uneven, so don't wear flimsy sandals. Instead, opt for some comfy trainers or hiking shoes to make your way up the steps more easily.
Have Dinner & Drinks at Bocanáriz or Borago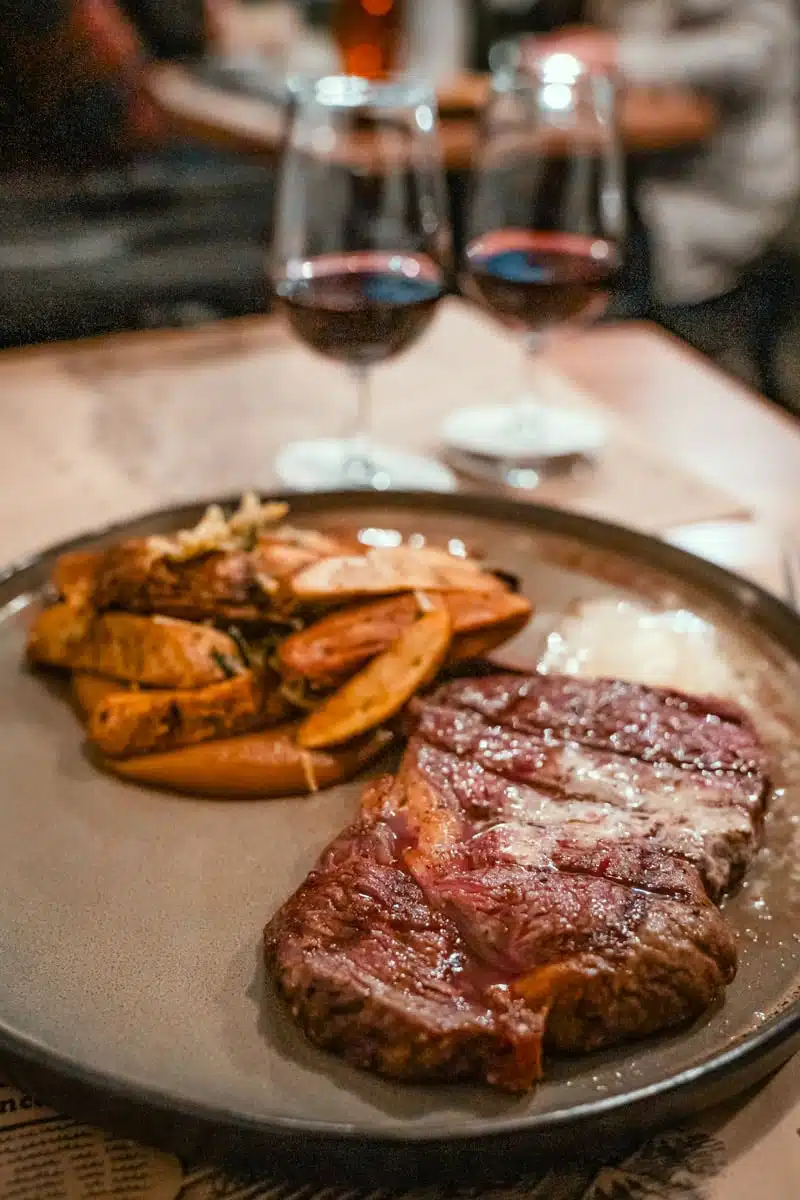 A day in Santiago, wouldn't be complete without some drinks and an out-of-this-world meal.
That's why you'll end your day off at one of Santiago's best wine bars-come-restaurants, Bocanáriz. About ten people told me to make sure that I swung by Bocanariz during my time in Santiago and I'm glad that I did, it's easily one of the best dining experiences I had during my time in the city.
Book one of the wine flights – you can choose from ones focusing on specific varieties or classifications – or opt for a pan-Chilean flight. Food-wise, there's a selection of sharing-style tapas as well as heartier main courses: set your expectations high.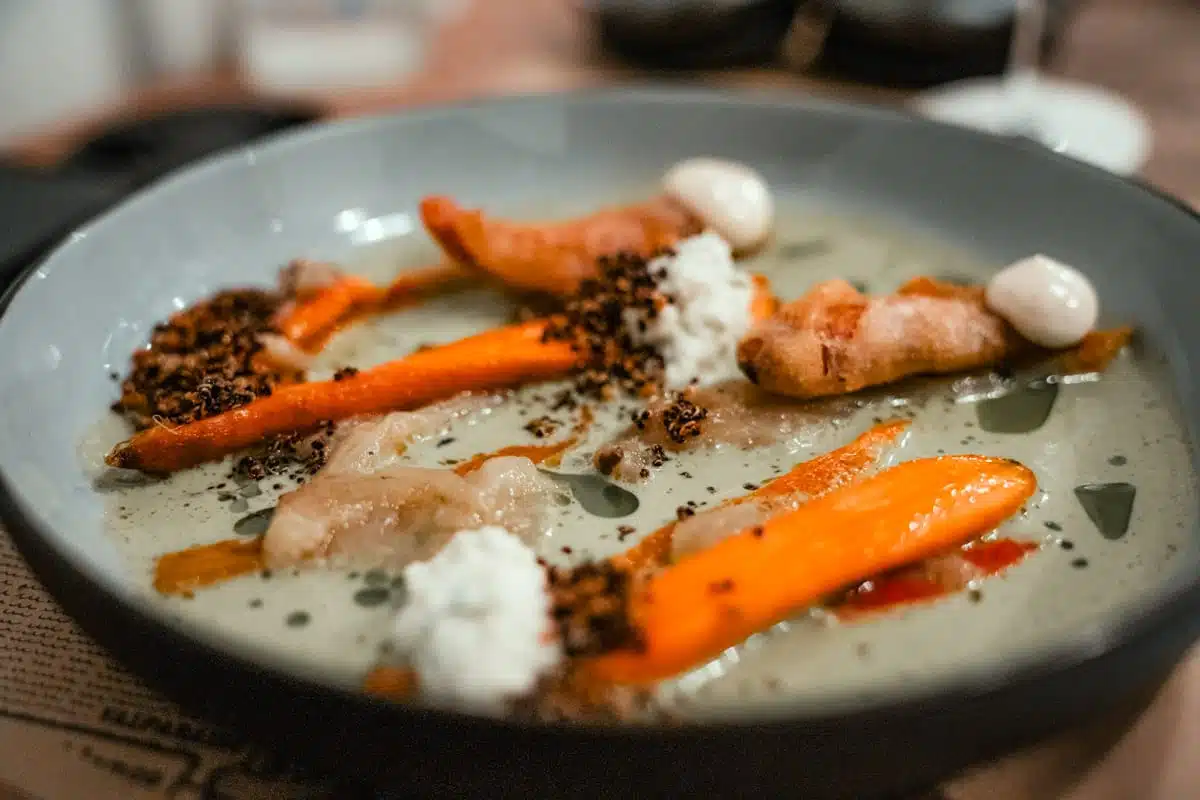 Really want to push the boat out? Book a dinner at Borago. It is expensive (and at around £228 / $240 with wine pairings, pretty much the priciest meal you can buy in Santiago) but the food is superb and hands-down some of the city's best cuisine.
Whether it's the chupe – a dish traditionally made with seafood but here made with mushrooms for the ultimate umami blast, or the ice brulee with mussels, lemon, onion and traditional berries, it's an all-out dining experience.
Santiago, Chile Itinerary – Map
More for Your Santiago Itinerary
Love This? Save and Share on Pinterest