Ibiza Town is the island's charming capital. Explore the best things to do and tips with this Ibiza Town travel guide. Bohemian fun and sun-kissed charm awaits…
Ibiza Town, or Eivissa as the locals know it, attracts party people from around the world, but there's a lot more to Ibiza's capital than banging clubs (though it does have those too).
Immerse yourself into the vibrant charm of Ibiza Town, where history meets nightlife and the striking Dalt Vila towers over it all. This guide will help you navigate the best of Eivissa – think of it as your passport to the very best experiences.
Let's go!
Tip: Staying in town for a few days? You won't regret booking a room at the gorgeous Hotel La Torre del Canonigo, with its stunning views over the town and outstanding luxury.
Top 5 Things To Do in Ibiza Town
Explore Dalt Vila, Ibiza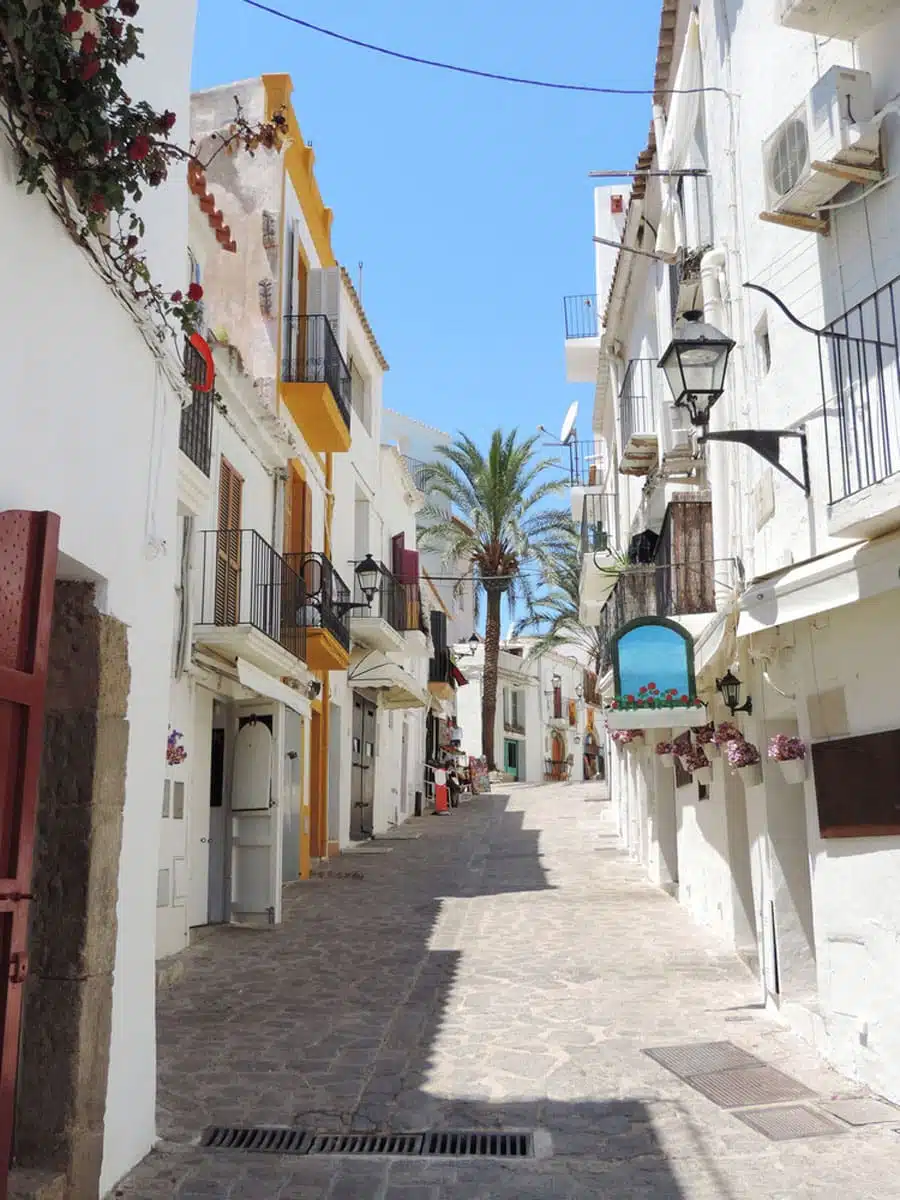 Dalt Vila is the oldest area in Ibiza town, and it's got some stories to tell.
The name "Dalt Vila" translates to "Upper Town", which makes sense when you see it sitting atop a hill overlooking the rest of Ibiza.
In what was once a defensive fortress for Ibiza, the neighbourhood still has remnants of a time gone by, seen in its Renaissance-era walls and charming cobblestone streets.
Party it Up at Pacha (And Other Clubs Too)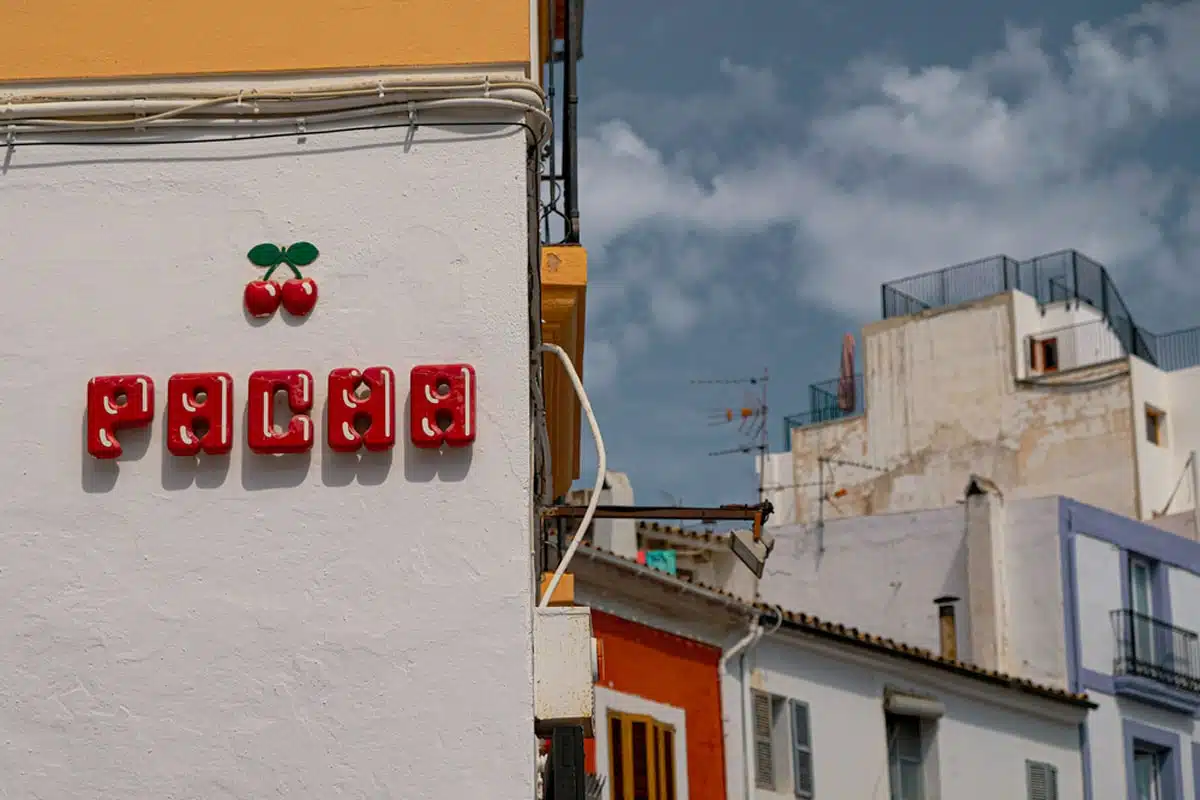 Alright, alright – I said that Ibiza Town wasn't only about clubs, but that doesn't mean it doesn't have it's fair share of brilliant clubs for a hedonistic night or two.
Head down to Pacha, one of Ibiza's most *iconic* clubs. Celebrating its 50th birthday this year, it's no less poppin' than in previous decades. Sunday nights' Solomun takeovers are legendary.
Other great options for clubs in Ibiza Town are Lio and Club Chinois.
Discover the Old Town's Museums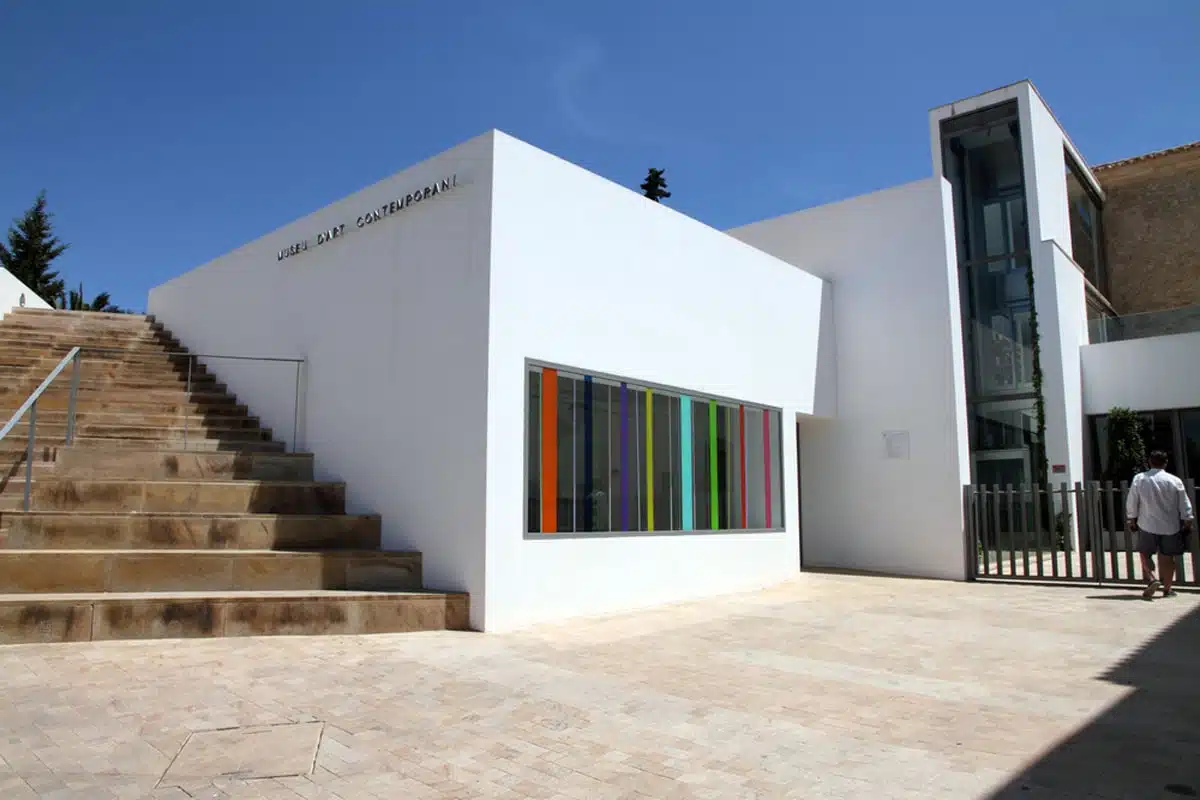 The island city is home to several museums that showcase the many different paths of history seen by the land and its people.
You can visit The Archaeological Museum of Ibiza with its artefacts from ancient times like the Phoenician and Roman eras. And for a look at more artistic pieces, pay a visit to The Museum of Contemporary Art.
Indulge in Local Cuisine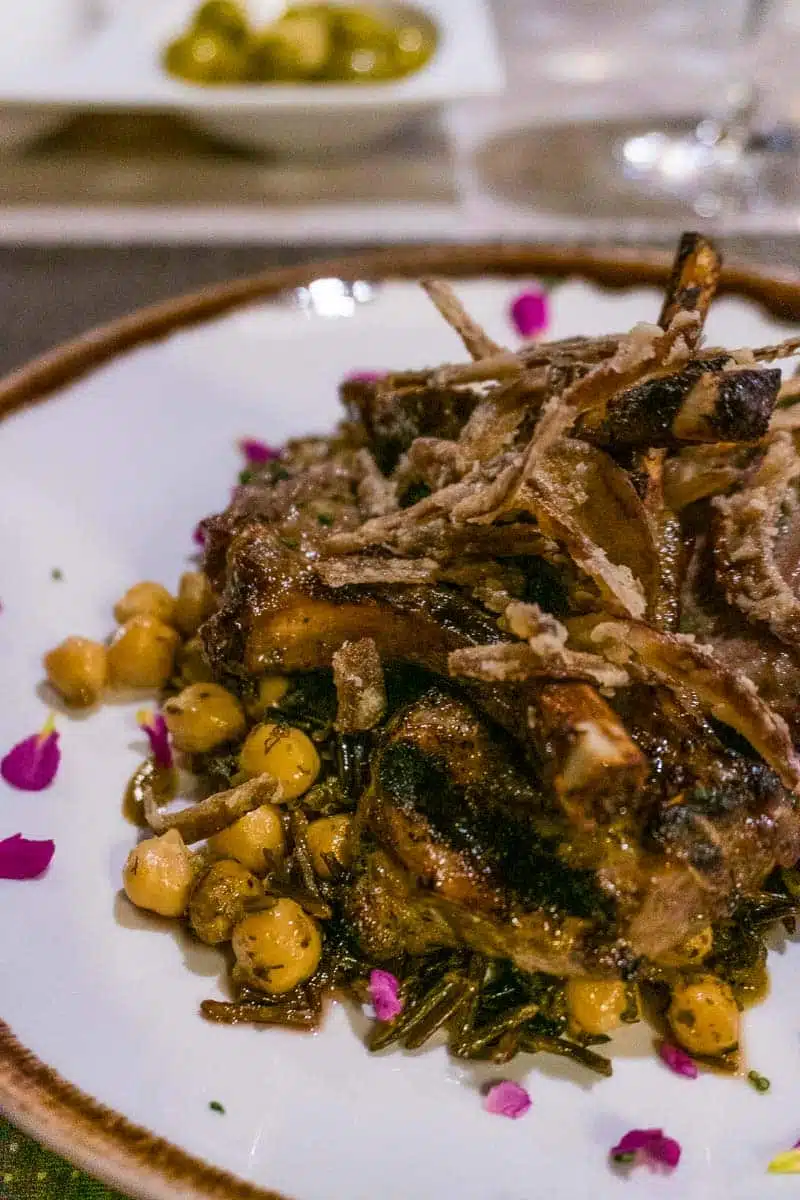 Speaking of food, Ibiza has a melting pot of cultural cuisine, ranging from traditional Spanish food to international dishes and everything in between.
Food can make or break a destination, and to truly get a taste of Ibiza, you should seek out some local favourites. These include the smoky sobrasada (a cured sausage) and ensaimadas (a sweet pastry).
Brilliant Things To See & Do in Old Town, Ibiza
Visit the Cathedral of Santa Maria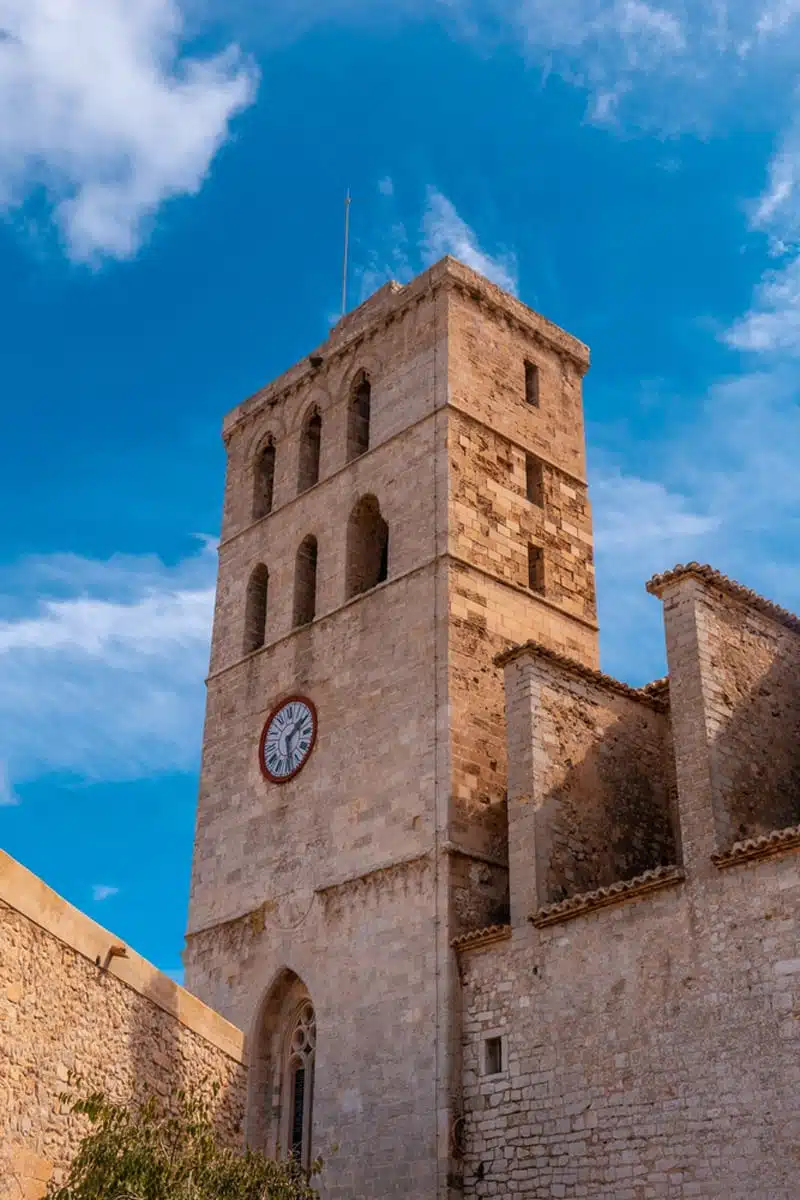 As you stroll through the Old Town, look up, and you'll notice the towering dome and striking spires of the Cathedral of Santa Maria looming in the distance. It's magnificent from any distance, but up close is always better.
Pay the old church a visit to admire its stunning Gothic architecture inside and out. You can also climb the stairs to the top of the dome and look out at the breathtaking views around you.
Explore the Port of Ibiza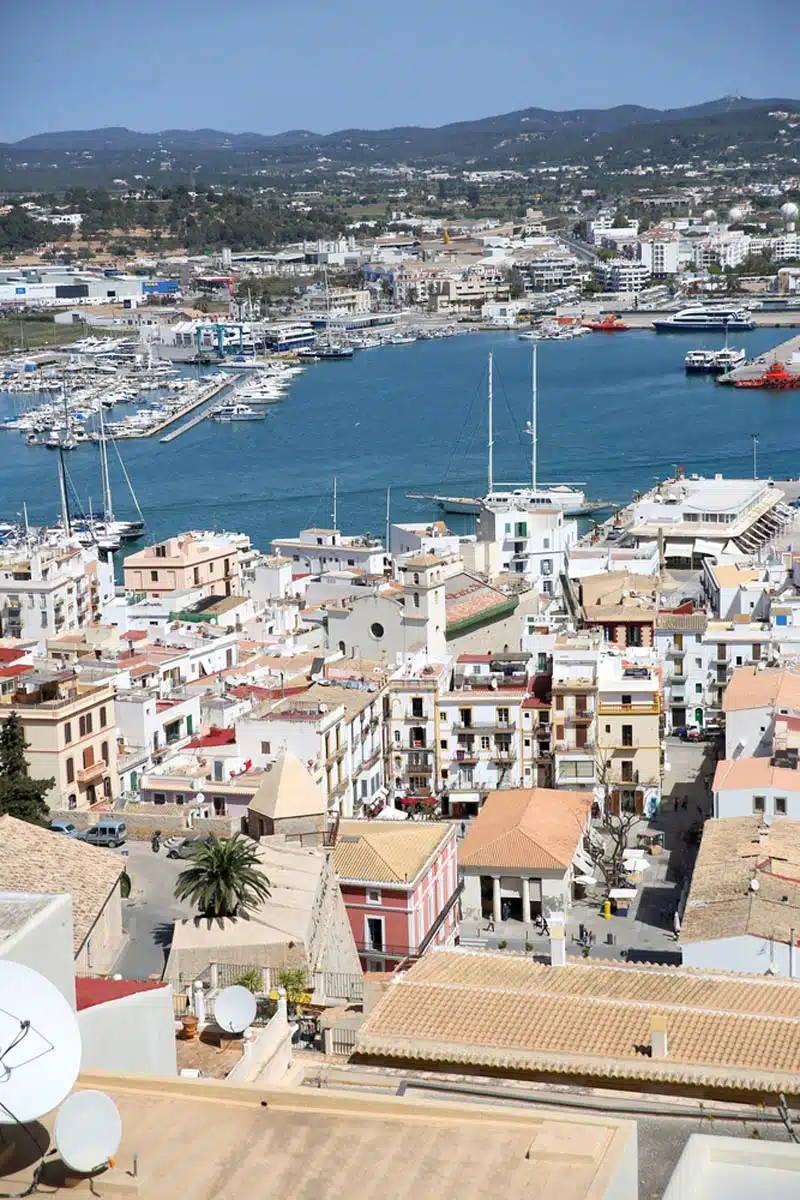 Bustling with activity and offering incredible scenes over Ibiza's port, the waterfront area has cafes and restaurants for breakfast, lunch, or supper, quaint shops with local crafts, and some of the best beaches in Spain.
The nightlife is a scene on its own, but if you're up for a party, the port area won't disappoint. And if it's a boat trip you're after, this is the place to start.
Find Souvenirs in Ibiza's Old Town Shops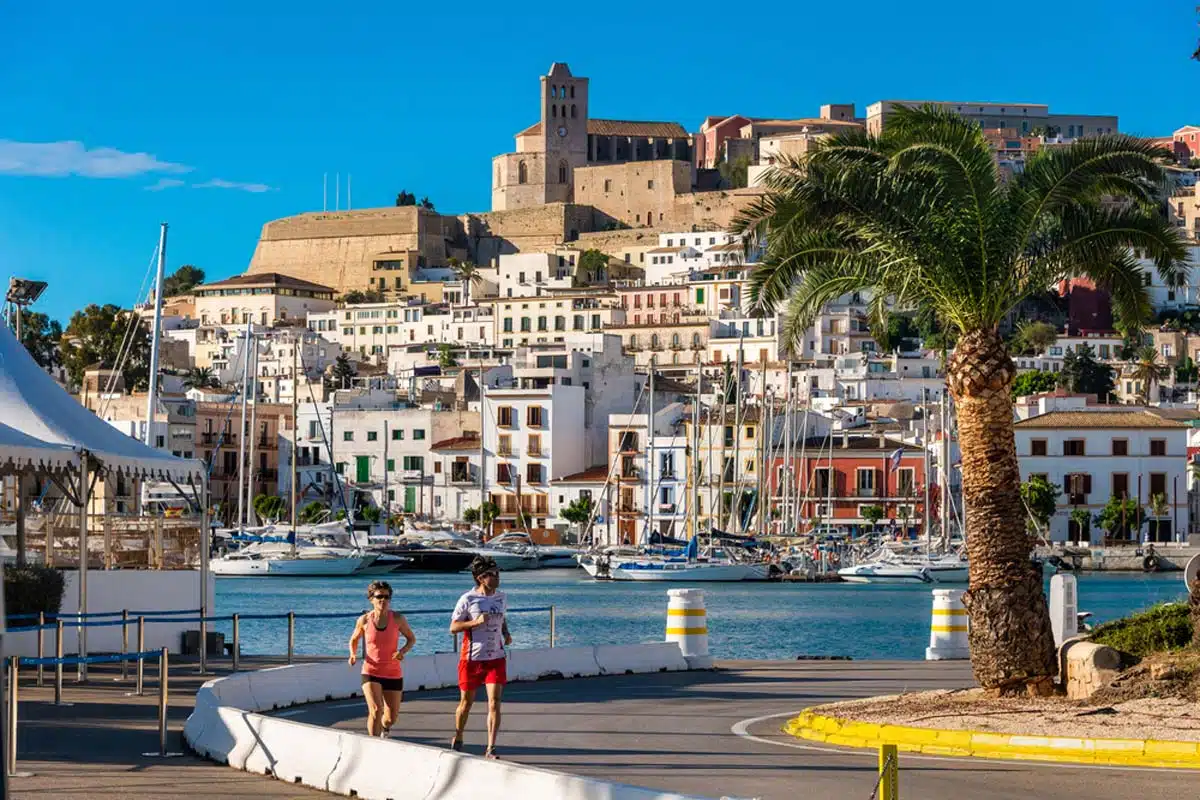 Looking to take home physical memories of your stay? Ibiza Town boasts a range of boutique stores, hippy markets, and waterfront craft stalls to shop at.
There's also a delightful food-centred market, Mercat Vell, where vendors sell local cheese, cured meats, oils, and spices.
Best Restaurants in Old Town Ibiza
S'Escalinata
Popular among locals, S'Escalinata has a reputation for delicious food at affordable prices — a treasured find in Ibiza. That, paired with their expertly crafted cocktails and vibey atmosphere, make this the ideal place to have a tapas dinner and sangria.
Restaurante Sa Vida
Restaurante Sa Vida is right in the heart of Ibiza Town, serving artsy tapas and irresistible Spanish dishes infused with international flavours.
The seafood paella here is to die for, but their meat grill meals are just as divine. If you're not a meat-eater, you'll love the fresh vegetable tapas bursting with taste.
La Bodega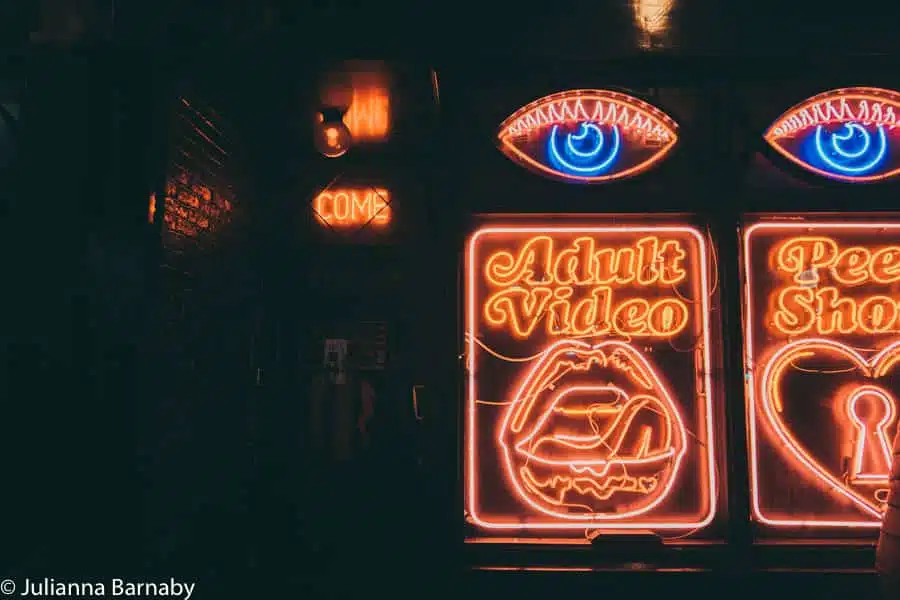 Thanks to being right in the heart of things in Ibiza's Old Market, La Bodega tapas bar benefits from a lot of the city's buzzing nightlife, giving it an energy that attracts people from all walks of life.
The restaurant is where you go for classic tapas and tasty cocktails.
Best Hotels in Ibiza Town
Hotel La Torre del Canonigo
If your desire is convenience, Hotel La Torre del Canonigo is the answer. This hotel is in Dalt Vila, meaning not only is it close to the action, but it provides those magnificent hilltop views that I love so much. 
The rooftop bar is yet another bonus of staying here. This small but opulent hotel is built within a UNESCO World Heritage Site and will; amaze architecture enthusiasts. 
Mirador de Dalt Vila-Relais & Chateaux
The Mirador de Dalt Vila-Relais & Chateaux, in a 19th-century townhouse, overlooks the Mediterranean Sea and offers amazing views from the loungers beside the outdoor pool and hot tub. 
There are 12 rooms to choose from, each as luxurious as the next — and all kitted out with every comfort and amenity you could need. The hotel also has its own restaurant, bar, and wine cellar. Plus, you can have breakfast in your room until 12pm each day. 
El Puerto Ibiza Hotel Spa
El Puerto Ibiza Hotel Spa is only 500 metres from Ibiza's port area. Expect exciting sights, sounds, and smells (coming from the restaurants, not the water). But inside, that bustling activity dies down, and relaxation is the name of the game. 
The hotel's spa has thermal showers, a sauna, and a Turkish bath. The only thing topping the luxury of the stay is the buffet breakfast on offer each morning. 
Ibiza Town: Practical Tips for Your Trip
Recommended Tours in Ibiza Town
Things To Do in Ibiza Old Town: Map
Love This? Save and Share on Pinterest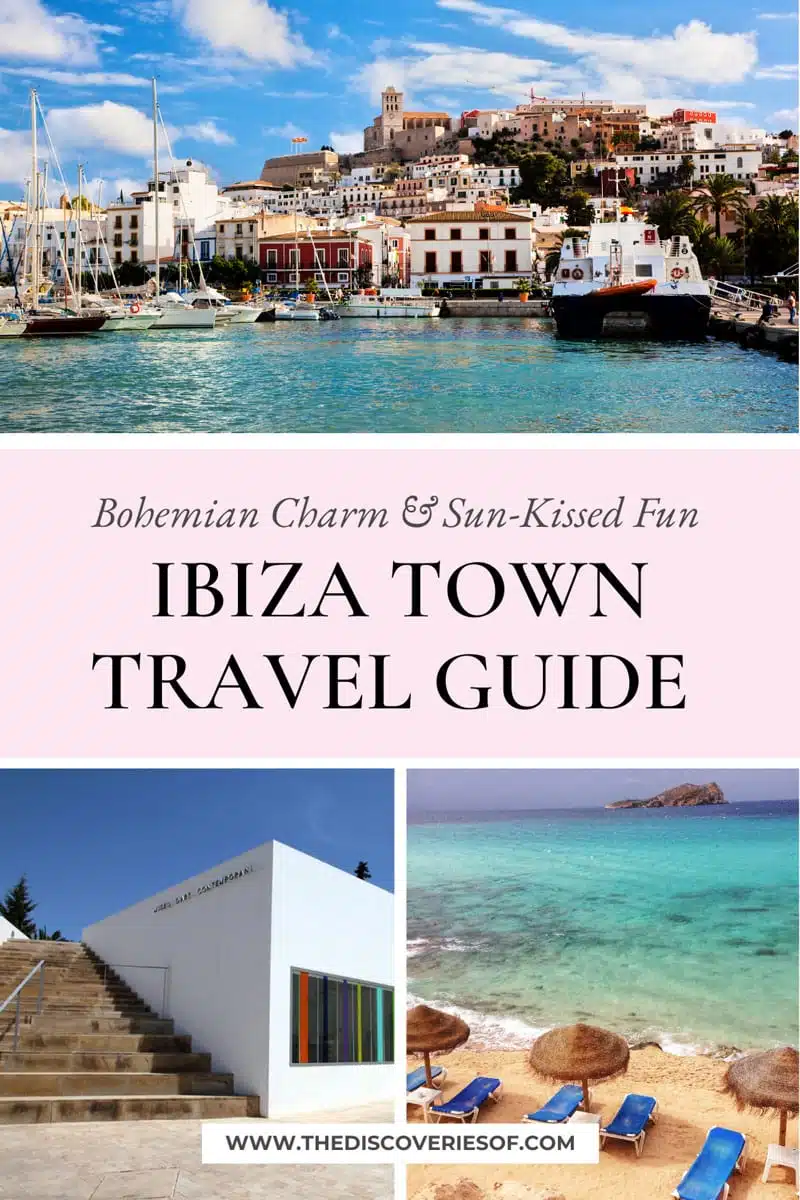 Read More Ibiza Travel Guides: