Hiking in the Atlas Mountains is a must do for anyone visiting Marrakech. Just a few hours away drive away from the city, the Atlas Mountains are the home of some of Morocco's most beautiful landscapes.
"Are you sure that you want to go?" J queried before we booked our trip to go hiking in the Atlas Mountains. "I'm happy to spend another couple of days in Marrakesh if you'd prefer". "I'm keen," I said breezily. "After all, we've lugged the hiking boots with us – it would be a shame not to use them. Plus, it's supposed to be a lot cooler up in the mountains".
Fast forward a day and I was panting my way up the steepest path that had ever been created (OK, maybe some exaggeration). While the scenery was a welcome distraction, it wasn't quite a distraction enough from the fact that my thigh muscles were on fire and I was struggling for breath.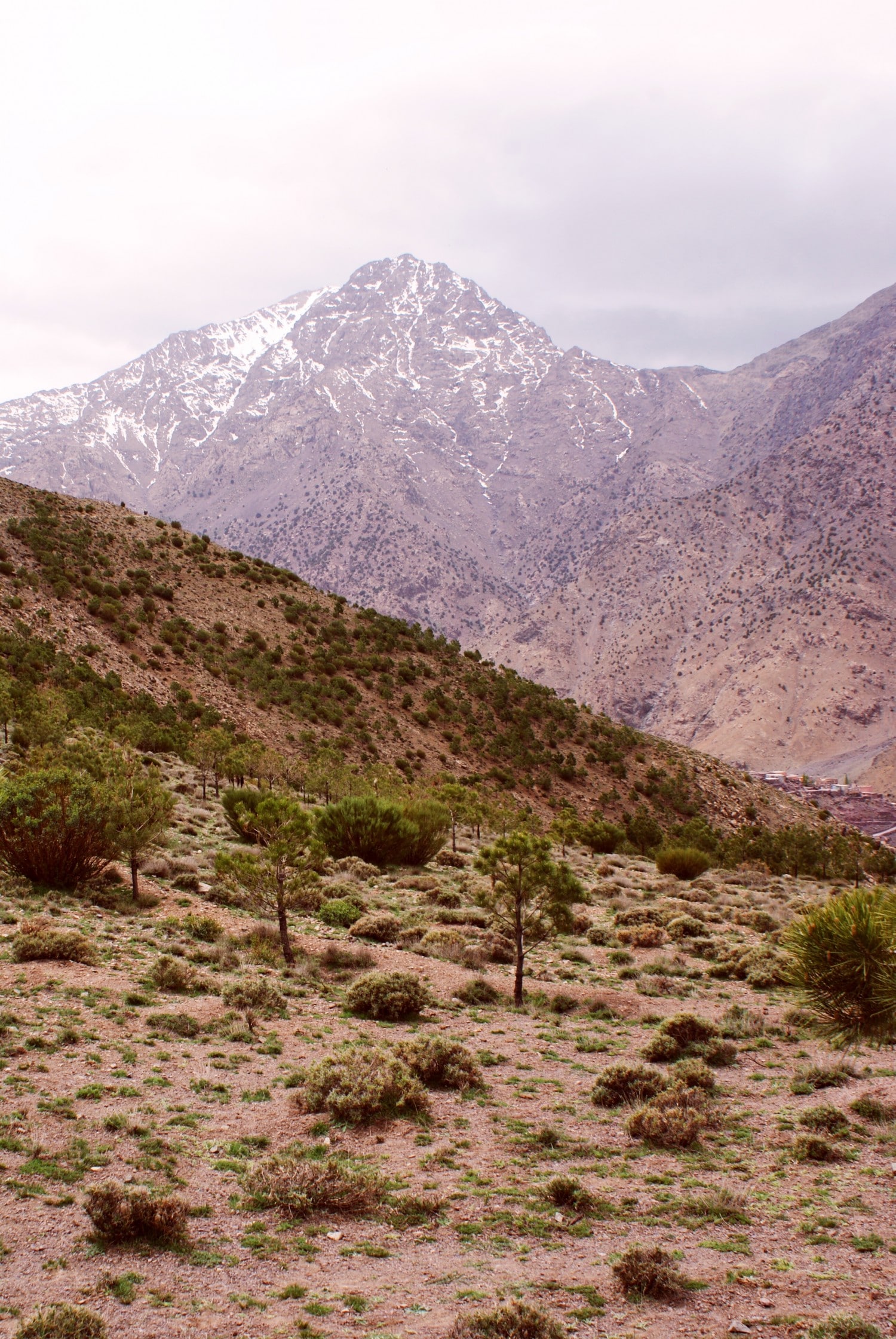 We were in the Atlas Mountains. Take a short trip out of Marrakesh, away from the Moroccan hammams and the medinas and you will find yourself in a world of craggy landscapes, small villages clustered on the hillsides and… steep climbs.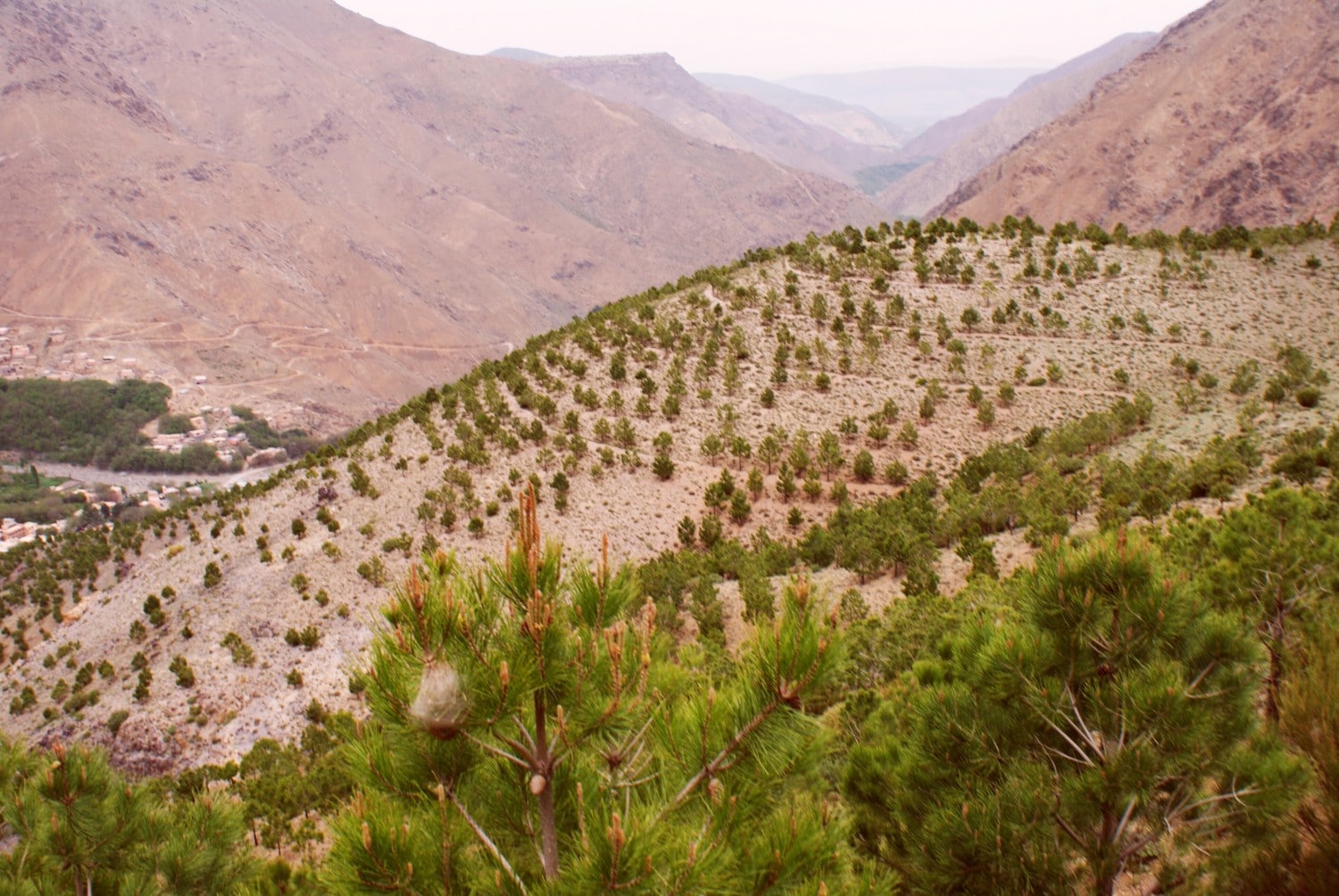 I thought back to my blasé attitude of the previous day with a rueful smile. It's easy to talk about setting off on a trek up and down some pretty steep slopes. It's a little harder to actually do it in practice. While the temperature was quite a bit cooler from the scorching heat in Marrakech, two hours into the hike and I was feeling fairly hot under the collar anyway.
We'd trekked from Imlil – a small town a few hours away from Marrakech. Imlil is also the starting point for the hike up to Jebel Toubkal, Morocco's highest peak. You won't be surprised to find out that's a hike I'll be leaving for another trip.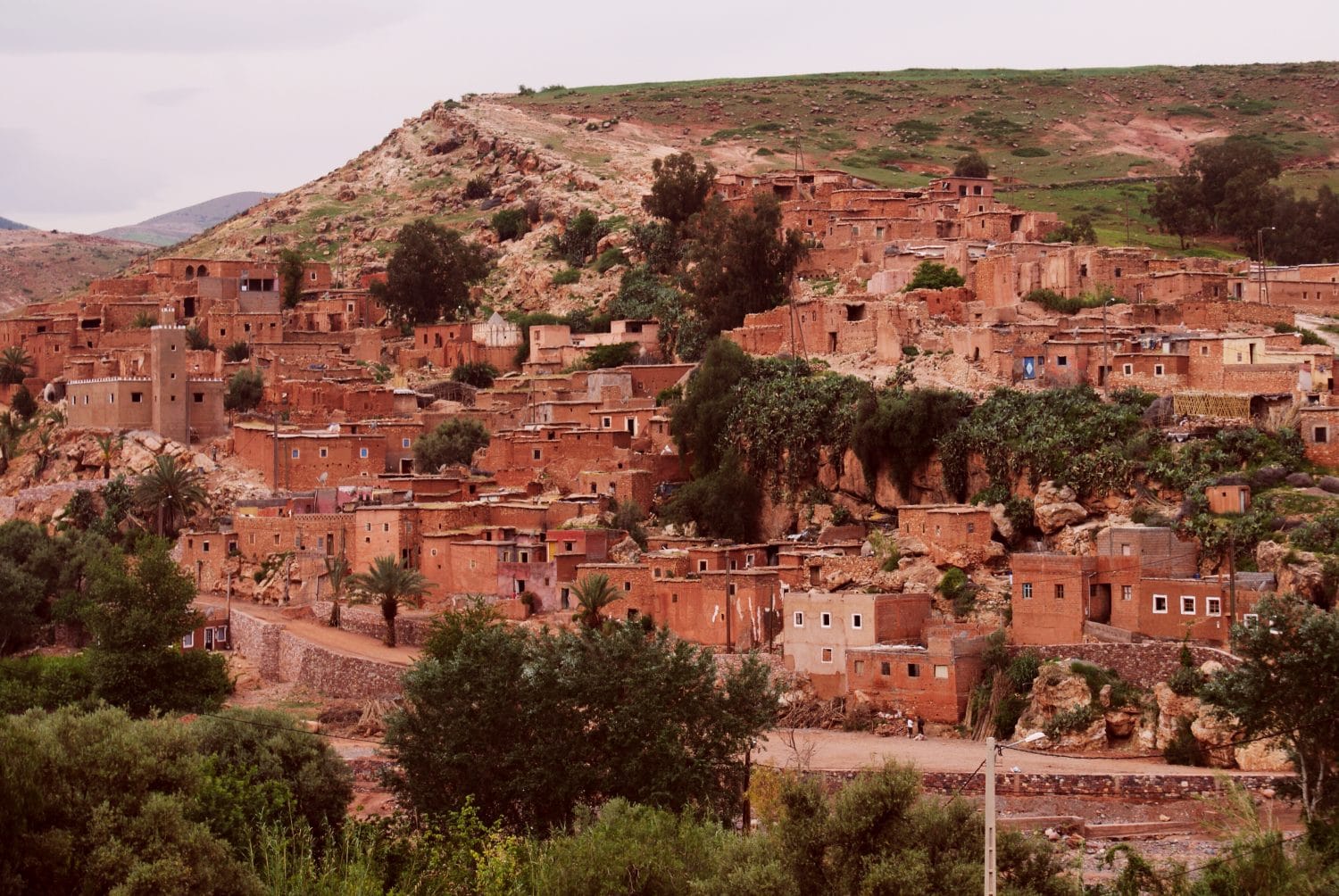 After slogging it up the slope, we walked through a wide and open valley filled with these cute fellows.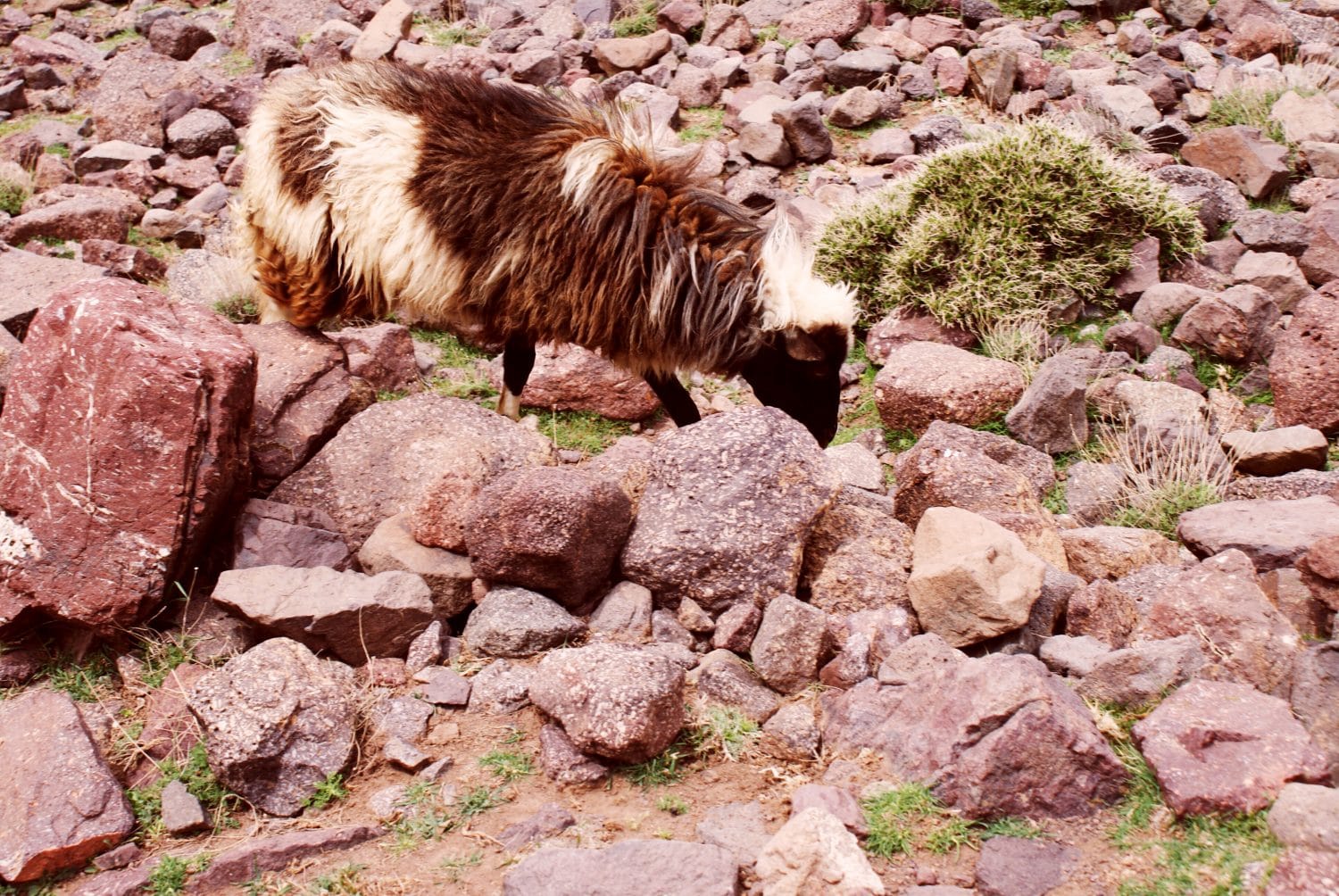 The remainder of the hike was far less difficult. We walked through the valley to a small village.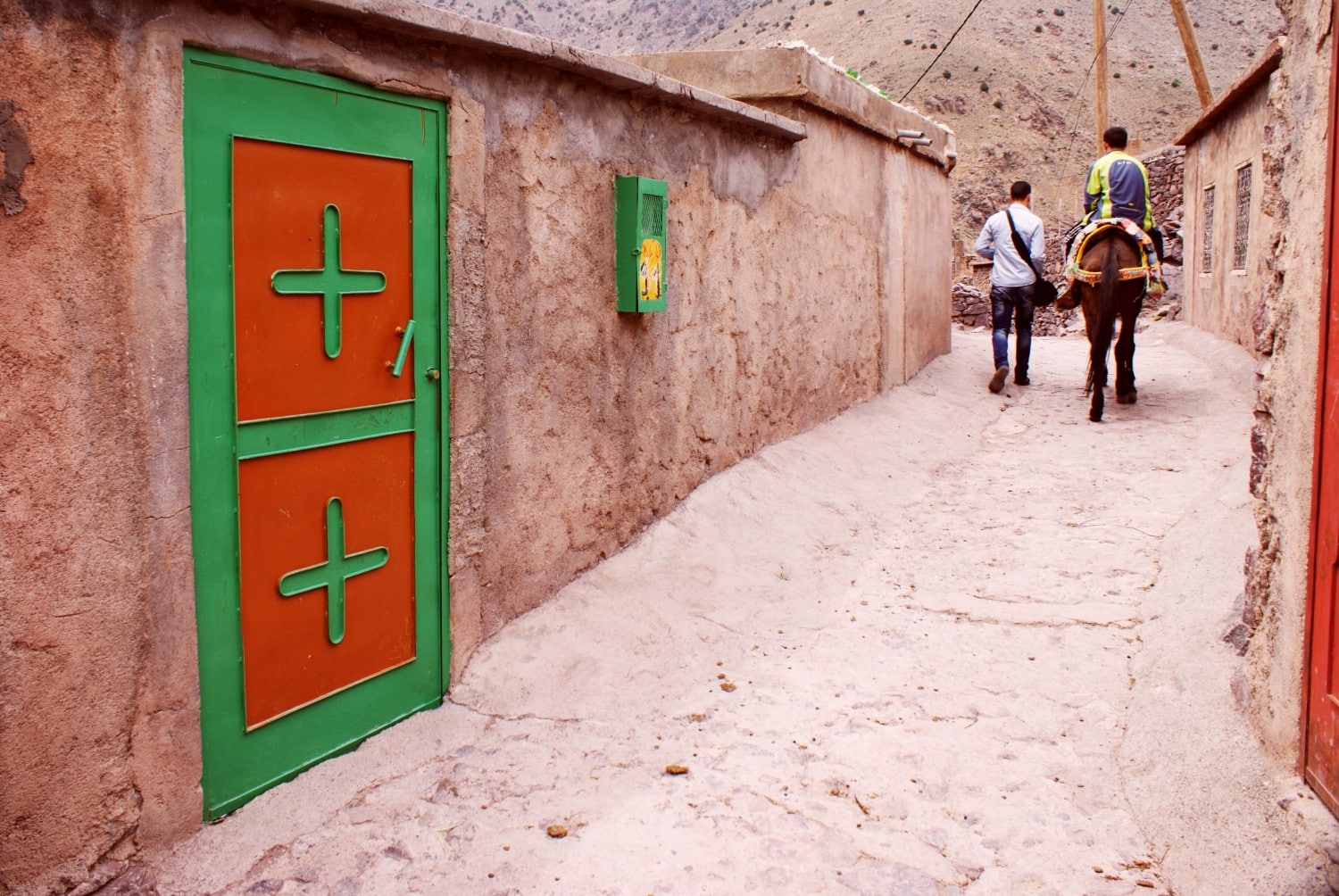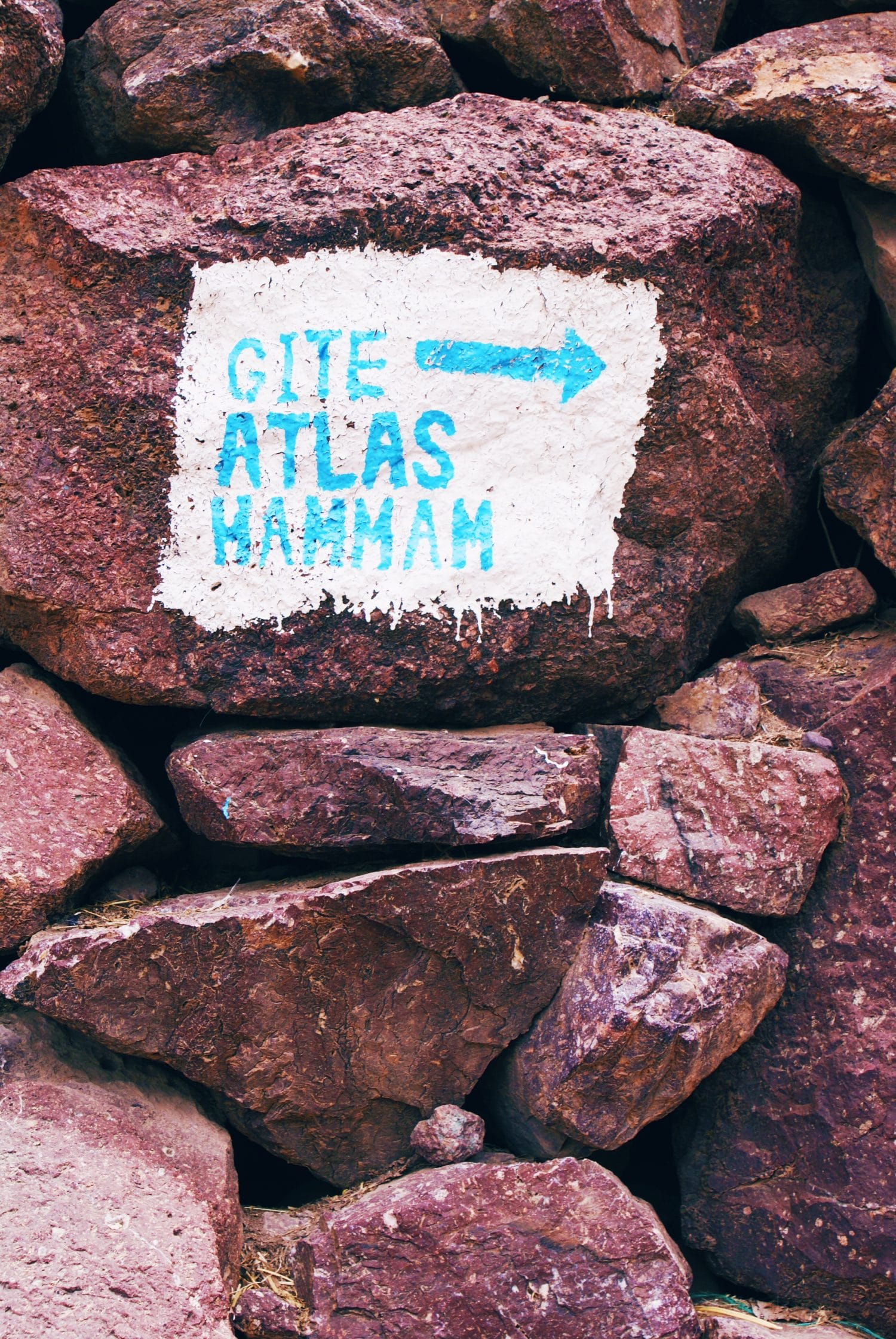 Our guide hinted that we'd be in for a bit of a surprise. He was right: I wasn't expecting to come across a waterfall (it also served as a handy resting stop for a short while).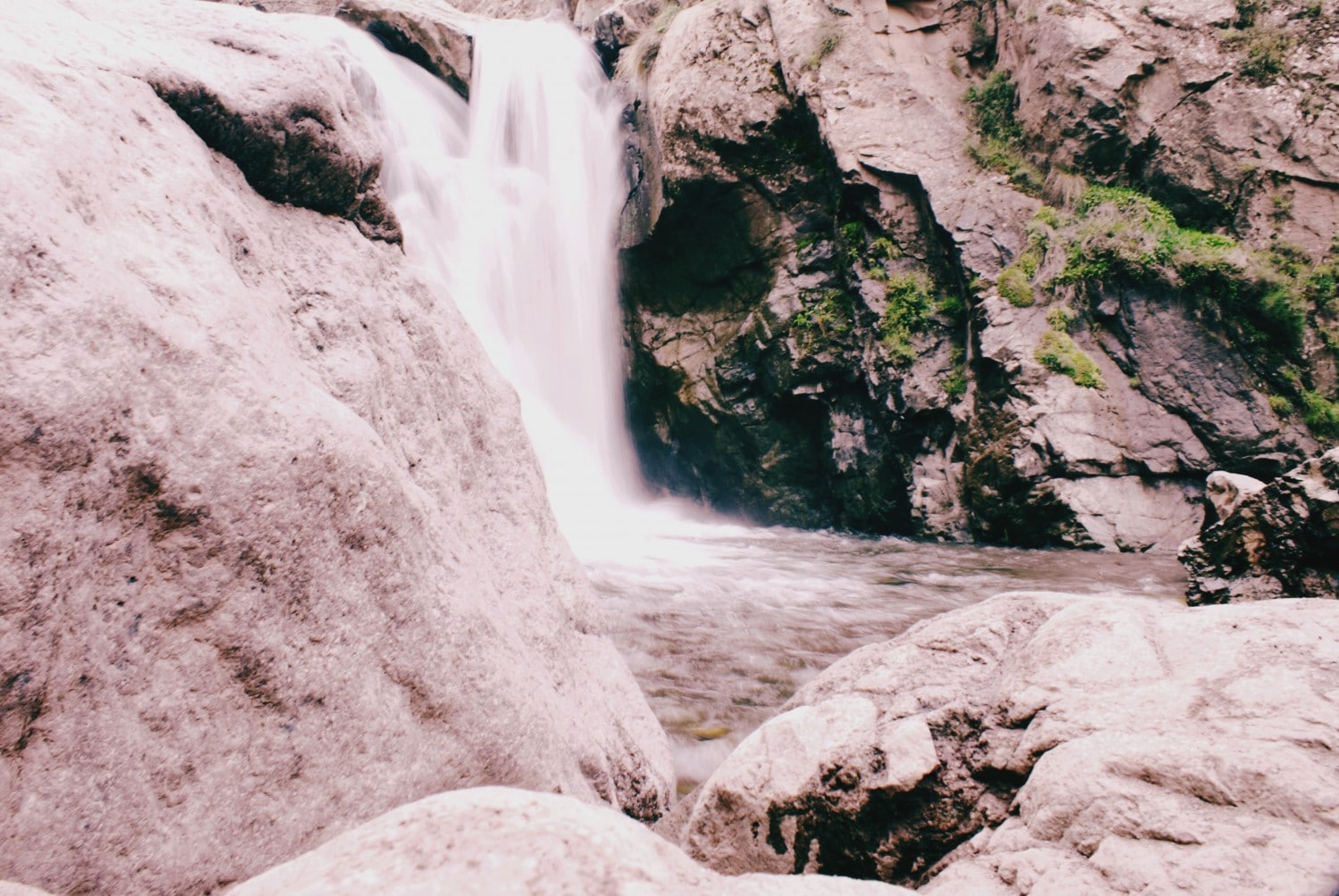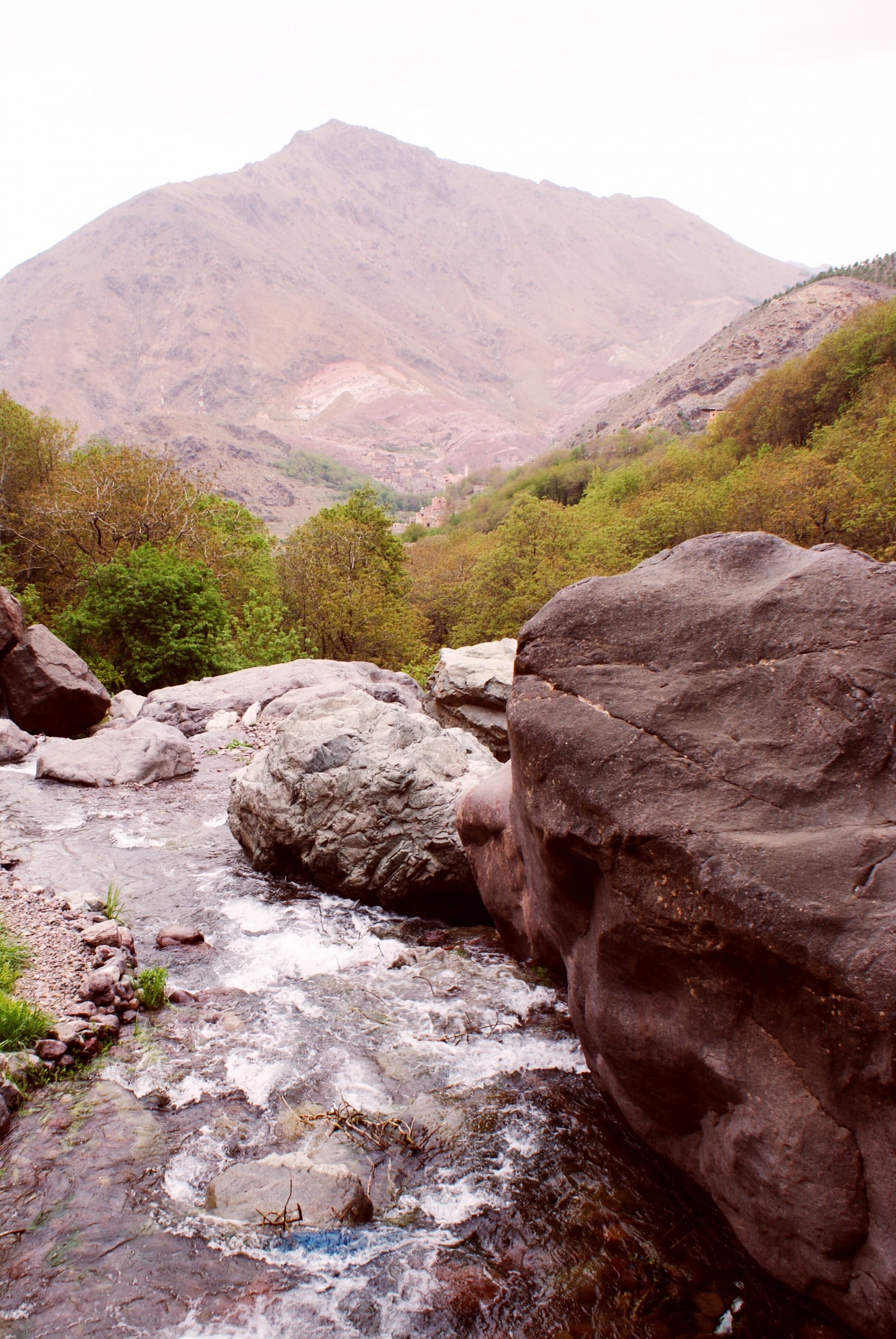 After that, it was a matter of winding our way down from the village to our guide's house and sipping on some mint tea.
Not such a bad way to spend the day after all.
Alternative Hike from Imlil: Summit Jebel Toukbal
Hiking up Jebel Toubkal is best done over two days. The trek traditionally starts in Imlil, then goes to the Toubkal Refuge – a 5-6 hour hike, depending on your fitness levels. After this it's a matter of getting up as early as possible and climb up to the peak. The summit is 4,167m so beware of altitude sickness. It's a four hour climb to the summit, and 2.5 hours back down to the refuge after.
Looking for more Moroccan inspiration? Check out Bewildered in Morocco's Best Photos of Morocco article. Want to do more hiking in Morocco – how about trekking in the Dades Valley?
Want to really test your legs? Why not try Hiking the W Trail in the Torres del Paine National Park, Chile?
Like this? Share it on Pinterest.