How much does it cost to travel to Egypt? This is one of the most common questions and there's not a straightforward answer. What I can tell you is that it doesn't have to break the bank. Here's what you need to know when calculating the cost of an Egypt trip.
Egypt is a truly magical destination that you must visit at least once in your lifetime. 
While you can certainly choose to go all out and splurge on luxury accommodation, private tours and 5* meals, there's equal possibility to visit the country on more of a budget.
Either way, you're in luck. I've compiled this handy guide to help you plan your trip to Egypt.
First Up, Is it Expensive to Travel to Egypt?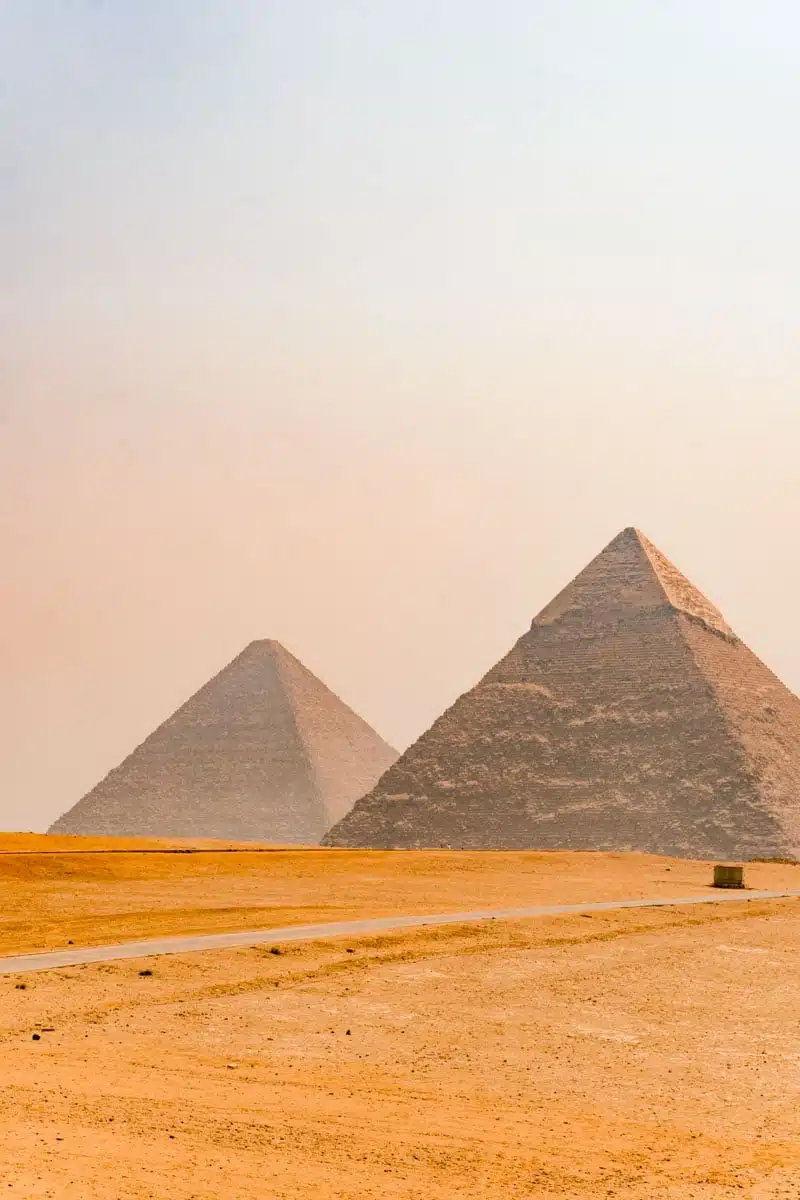 On average, not really.
Of course, this depends on where you are travelling from, how long you're planning to spend in Egypt and how crazy your itinerary is – but you certainly won't need to bring thousands upon thousands of pounds in spending money. That is, unless you're planning to hit up the designer shops.
The main costs are accommodation, transport, and spending money for tours/activities.
Although airfare may seem pricey, there are ways to cut the costs down, including setting price alerts, booking early, and remembering to delete those sneaky little cookies on your browser.
How Much Does an Egypt Trip Cost?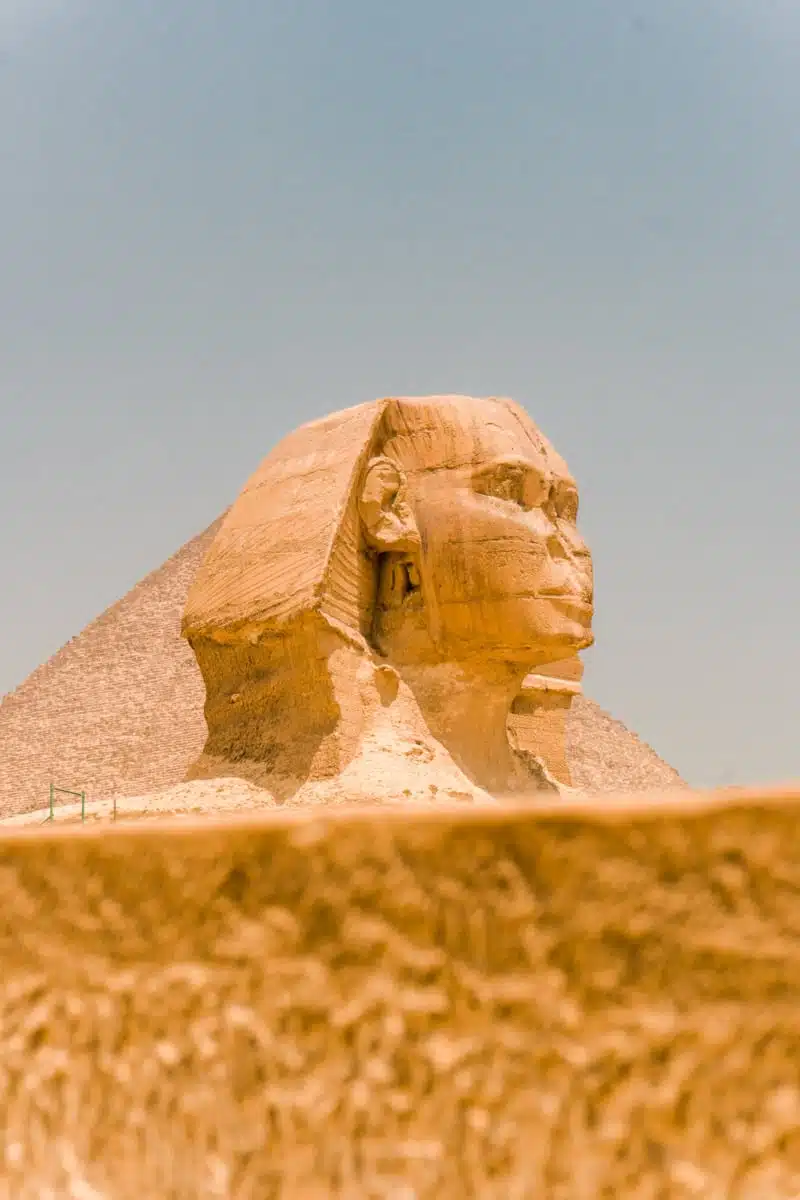 Airfare
Flying to Egypt will set you back a little. Travelling in July is more expensive than if you were to travel in early to mid-September. Though, December is a very expensive month to travel to Egypt.
In late July, airfare to Cairo is quite costly – a return flight from the UK starts at £538. If you travel from the US, return flights start from $1,230.
Flying in September will cost you £229 for a return flight from the UK and $633 from the US.
Food & Drink
Meal prices in Egypt vary, but the average cost for food per day is £8/$10 if you purchase from a market or local street vendor.
A meal for two people at a mid-range restaurant generally costs less than £20 or $25.
Museum / Attraction Fees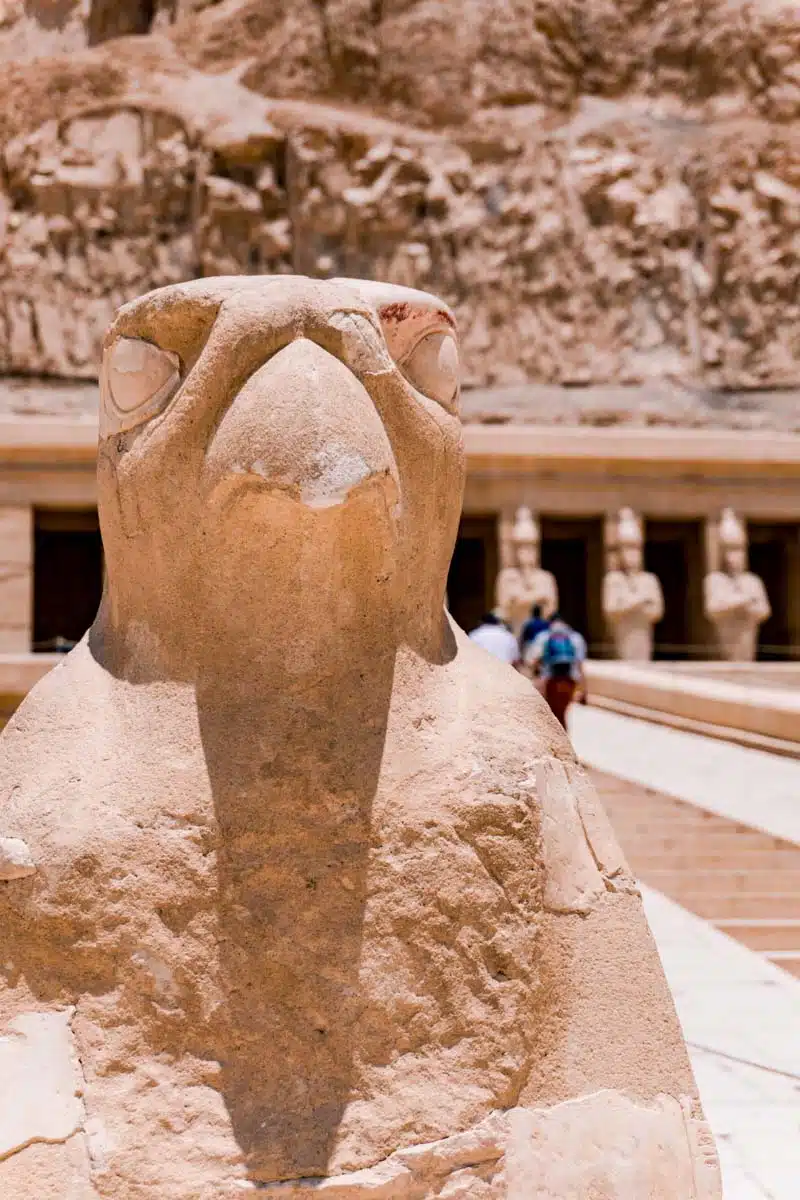 The cost of attraction admission varies depending on where you are, but usually, these prices are under £4.
Most smaller attractions are affordable, but you'll pay more if you want to visit the more popular attractions like the Giza Plateau and the Egyptian Museum.
An inclusive ticket to the pyramids costs roughly £26/$35. This includes entrance into the Khufu Boat Museum and the Great Pyramid.
Plus, there are plenty of things to do in Cairo that don't cost much or are free, so it's worth adding those to your itinerary if you're looking to travel on a budget.
Guided Tours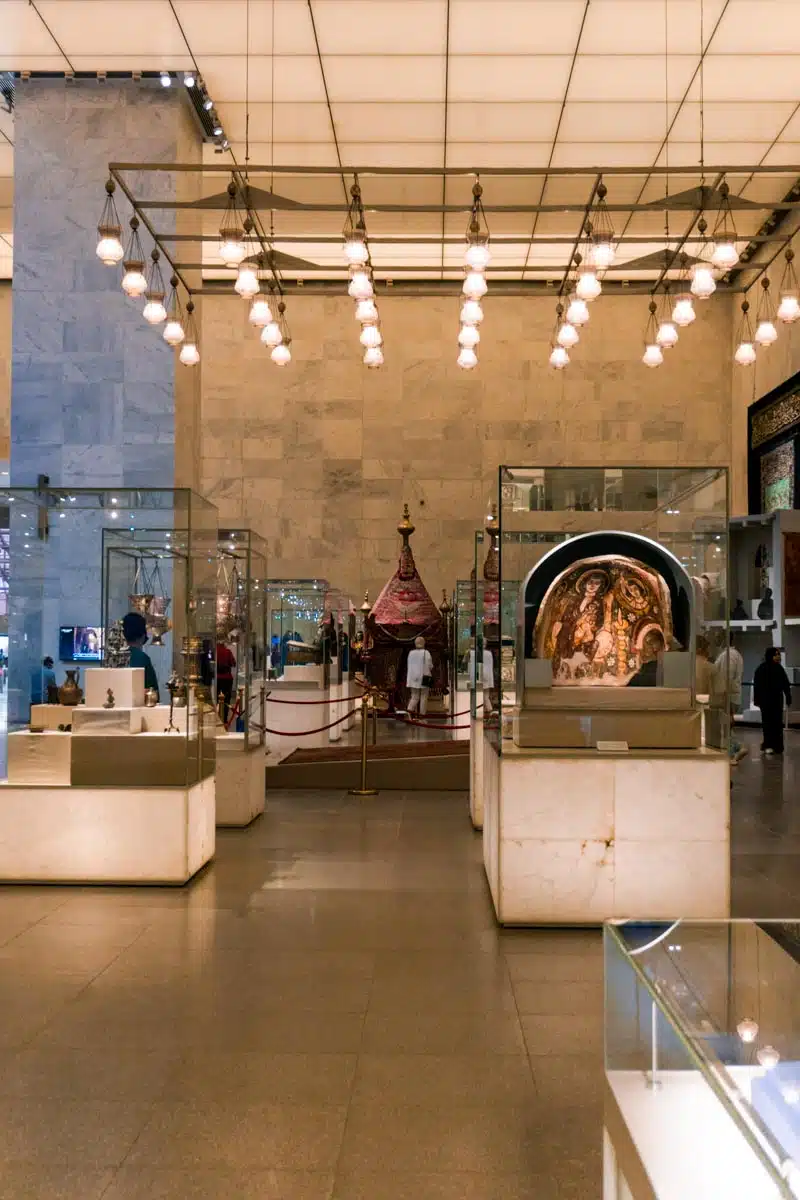 Prices for guided tours range from £486 to £1705 ($600-$2000), depending on the tour.
Some tour companies offer discounted prices for groups – so it's worth keeping an eye out for special deals.
Local Transportation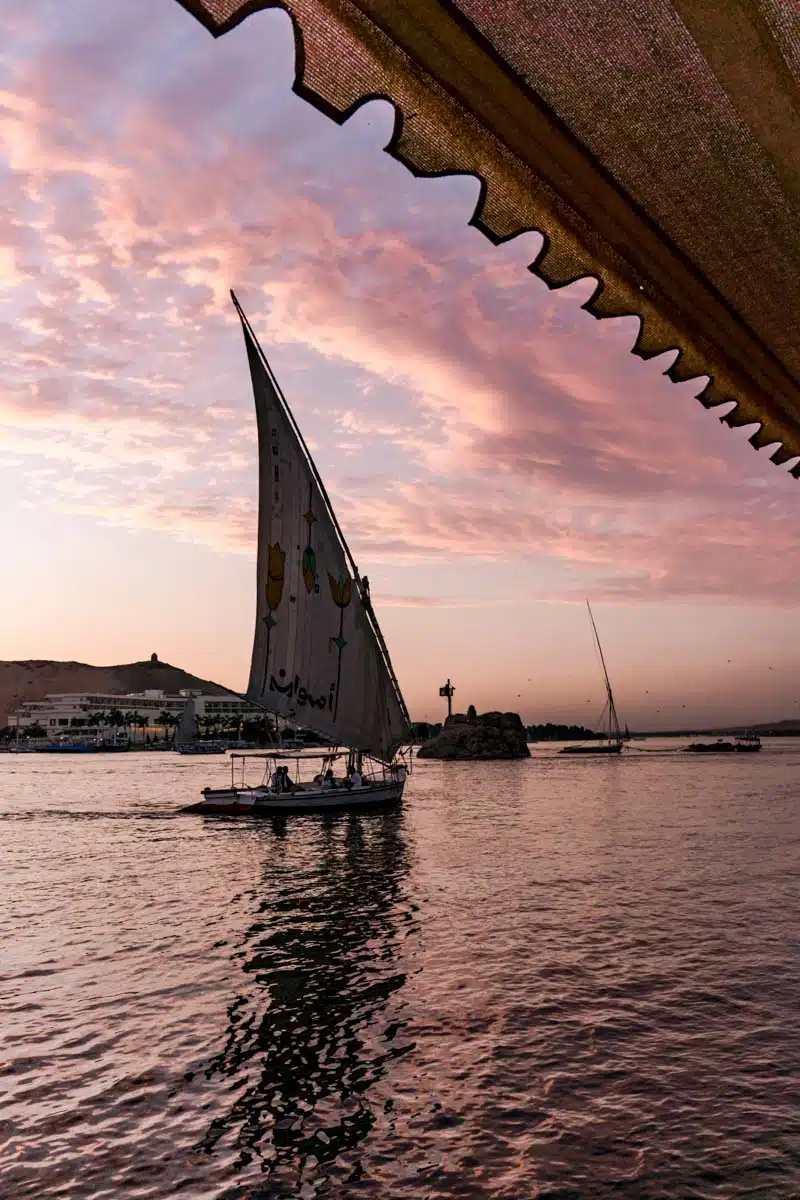 On average, a local taxi ride costs 107 Egyptian pounds (£4.56/$6), and intercity transport costs 482 Egyptian pounds (£21/$26).
Rail tickets depend on the class of tickets and if it is an overnight sleeper. On average, a one-way ticket on a tourist train costs around $100 per person in a compartment.
A local taxi is the most convenient way to travel around Egypt's cities as long as you agree upon a fare before getting into the car. If you are worried about getting scammed by drivers, ride-hailing apps like Careem or Uber are your best bet.
These apps are usually more expensive but save you the hassle of negotiating with drivers. Just be aware that any communication you have with the driver in-app will be in Arabic – I got caught out by this when I was trying to find my Uber driver at the airport.
Another option for travelling through Egypt is by train. This is an excellent option if you want to avoid heavy traffic.
The trains offer first, second, and third-class tickets. Second-class tickets are perfect if you wish to get from A to Z while saving some money. But, if you want to travel in luxury, first-class has air conditioning, padded seats, and serves meals and snacks.
Accommodation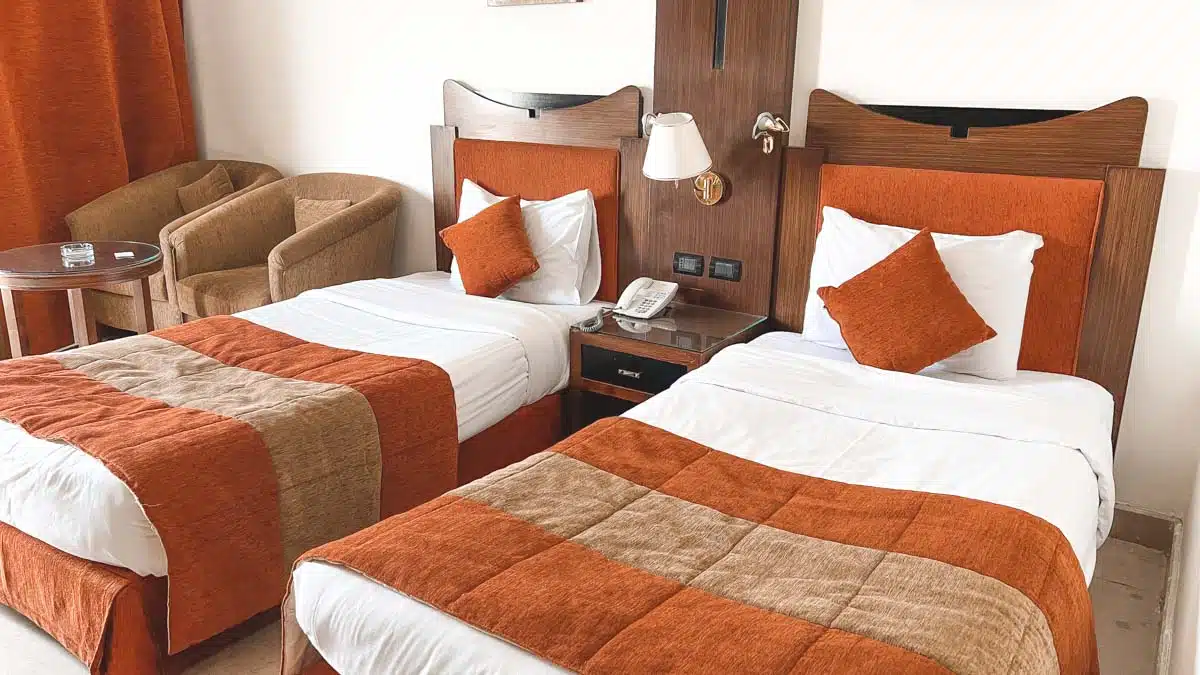 Prices vary depending on the location and the time of year. Peak tourist season in Egypt is from December through February, so you can expect prices to be higher than usual.
I highly recommend checking and comparing prices on Booking.com as they have great deals and a wide range of accommodation types.
Budget
With a budget option, accommodation generally costs between £8.14 and £40.70 per night. The cheaper options are hostels where you will share a room with others.
Mid-Range
At a mid-range hotel, the prices range between £40 and £122 per night. For a double room, the cost is roughly £50.
High-End
For a high-end hotel, such as the Ritz-Carlton in Cairo or the Hilton Luxor, prices start from £277 per night.
Is it a Good Idea to Take An Egypt Tour?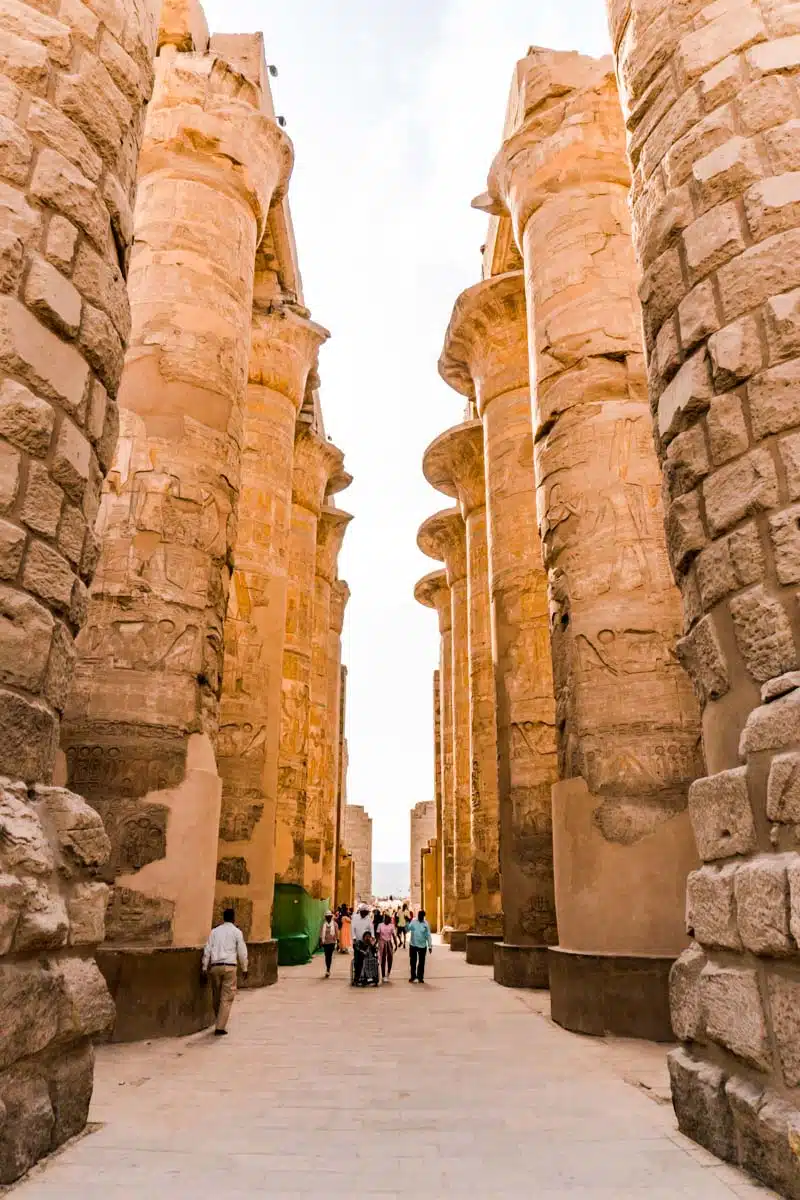 Yes, it's not just a good idea, it's an excellent one. You can, of course, visit many attractions and sites on your own, but nothing beats travelling with a local guide.
They know the ins and outs of the attractions and are also great if you want photo ops as they usually know the best spots.
Another reason to get a private guide is the opportunity to learn more about Egypt's history. On tours, local guides will often show you many hidden places you would have never found on your own. Guides also share fascinating stories and great anecdotes about the attractions.
Guided tours also allow you to skip the long lines to popular sites like the Giza Plateau. In my opinion, tours are a superb way to learn more about Egyptian history.
How Expensive is Egypt: At a Glance. Is Egypt Expensive?
Not too sure about the average cost of a trip to Egypt? I've compiled a quick guide that may help.
| | | | |
| --- | --- | --- | --- |
| Item | Average Cost in Egyptian Pound | Average Cost in British Pounds (£) | Average Cost in US Dollars ($) |
| Double Room in Three Star Hotel in Cairo 1st July | 1,079 | 48 | 58 |
| Double Room in Three Star Hotel in Cairo 1st December | 1,309 | 58 | 74.11 |
| Double Room in Four-Star Hotel Luxor 1st July | 5,897 | 262 | 315 |
| Double Room in Four-Star Hotel Luxor 1st December | 8,252 | 367 | 440 |
| Multi-Day Guided Tour (3 Days) including accommodation | 8,444.03 | 367.82 | 450 |
| Multi-Day Guided Tour (7 Days) including accommodation | 19,452.05 | 858.38 | 1,037 |
| Lunch for Two from a mid-range restaurant in Cairo | 450 | 19.85 | 24 |
| Pint of Beer in a Restaurant / Bar | 30 | 1.32 | 1.60 |
| Glass of Wine | 30 | 1.32 | 1.60 |
| Museum Entrance Fee | 75 | 3.31 | 3.99 |
Conversion rates change quite rapidly these days, so it's best to regularly check them before planning your budget.
Tips for Travelling to Egypt on the Cheap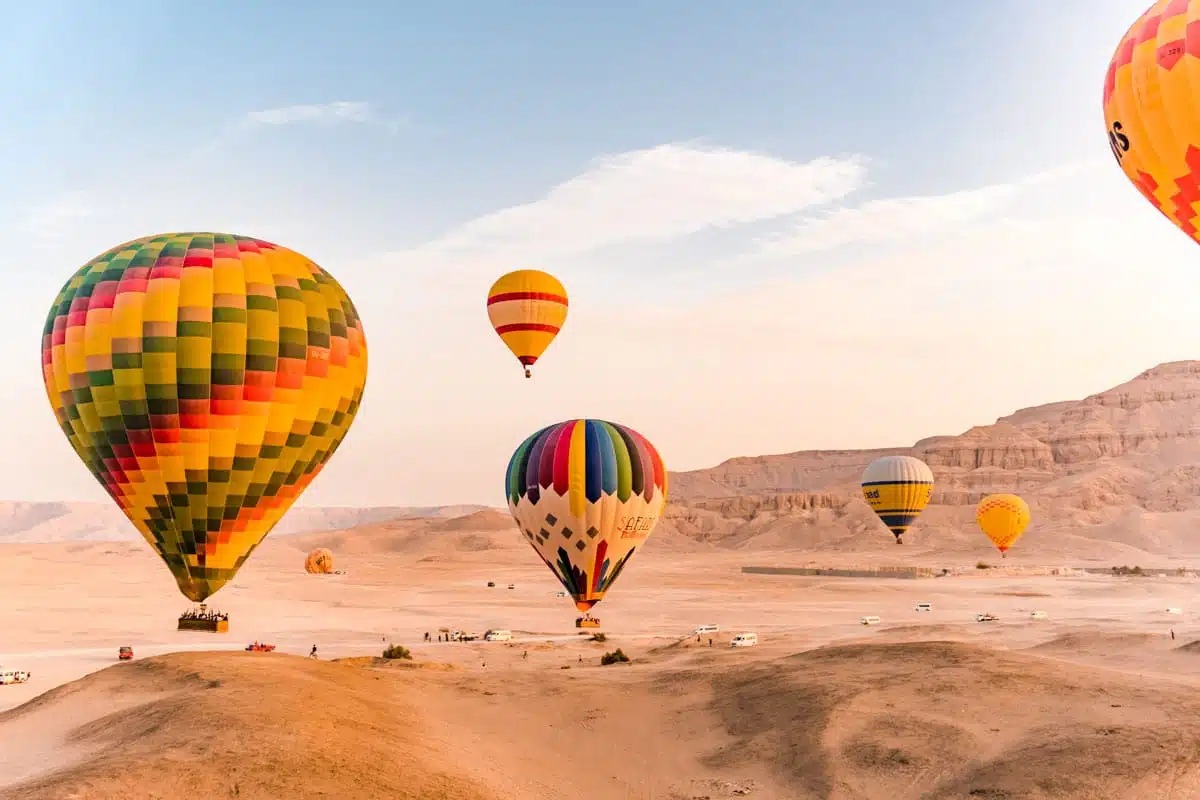 If you are travelling on a budget and you need some advice, here are some top tips on how to travel to Egypt for cheap.
Compare Accommodation Costs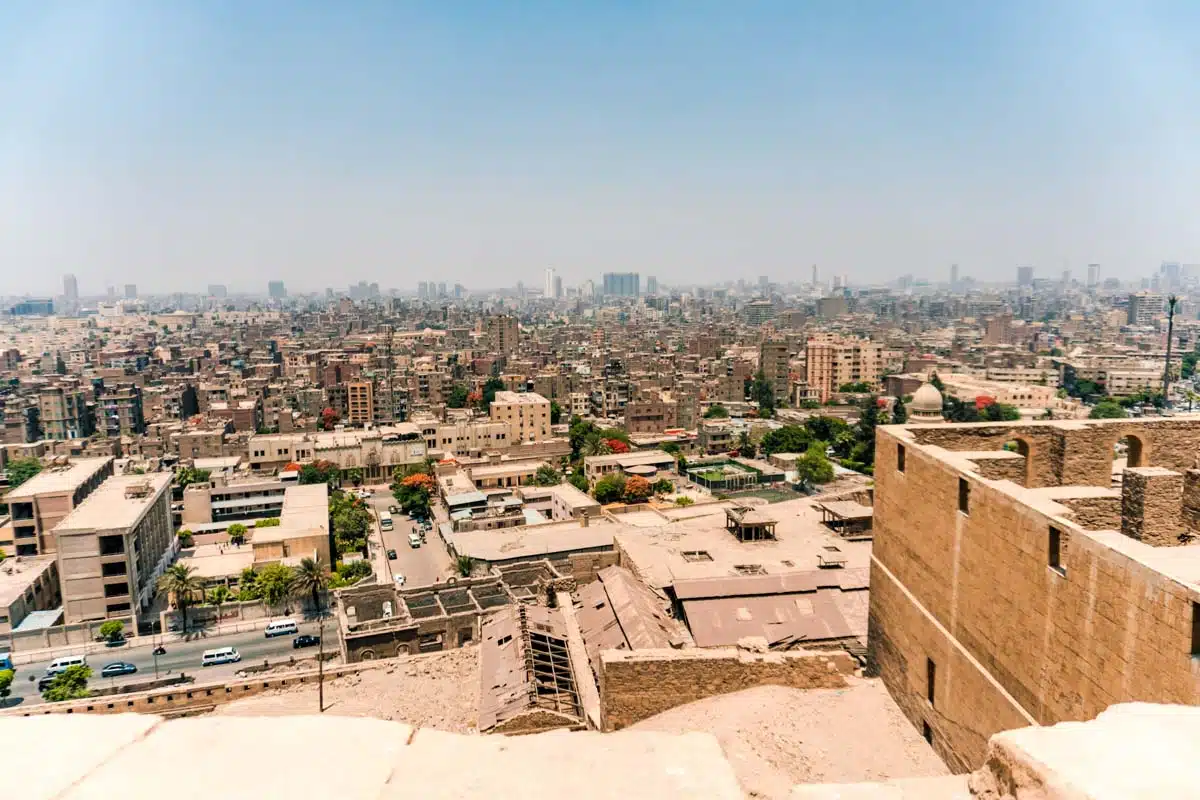 The cheapest way to stay in Egypt is to book at a hostel. Generally, you will stay in a shared dorm room, but for a little extra, you can get a private single room with a shared bathroom.
Another great option is to look for private rooms in guesthouses. These are usually cheaper than the bigger hotels in Cairo and Luxor. Prices are normally listed per room and not per person. This means you can split the cost if you are travelling with a friend.
I also recommend looking for accommodation that offers extra benefits. Some guesthouses offer meals like breakfast and dinner at a more affordable price than if you were to dine out.
If you are travelling in Egypt for more than a few days, vacation rentals are also a great option. Most of these rentals are fully furnished apartments with kitchens. This makes it easy to cut costs by cooking some meals at home as groceries are cheaper in Egypt.
Saving Money on Food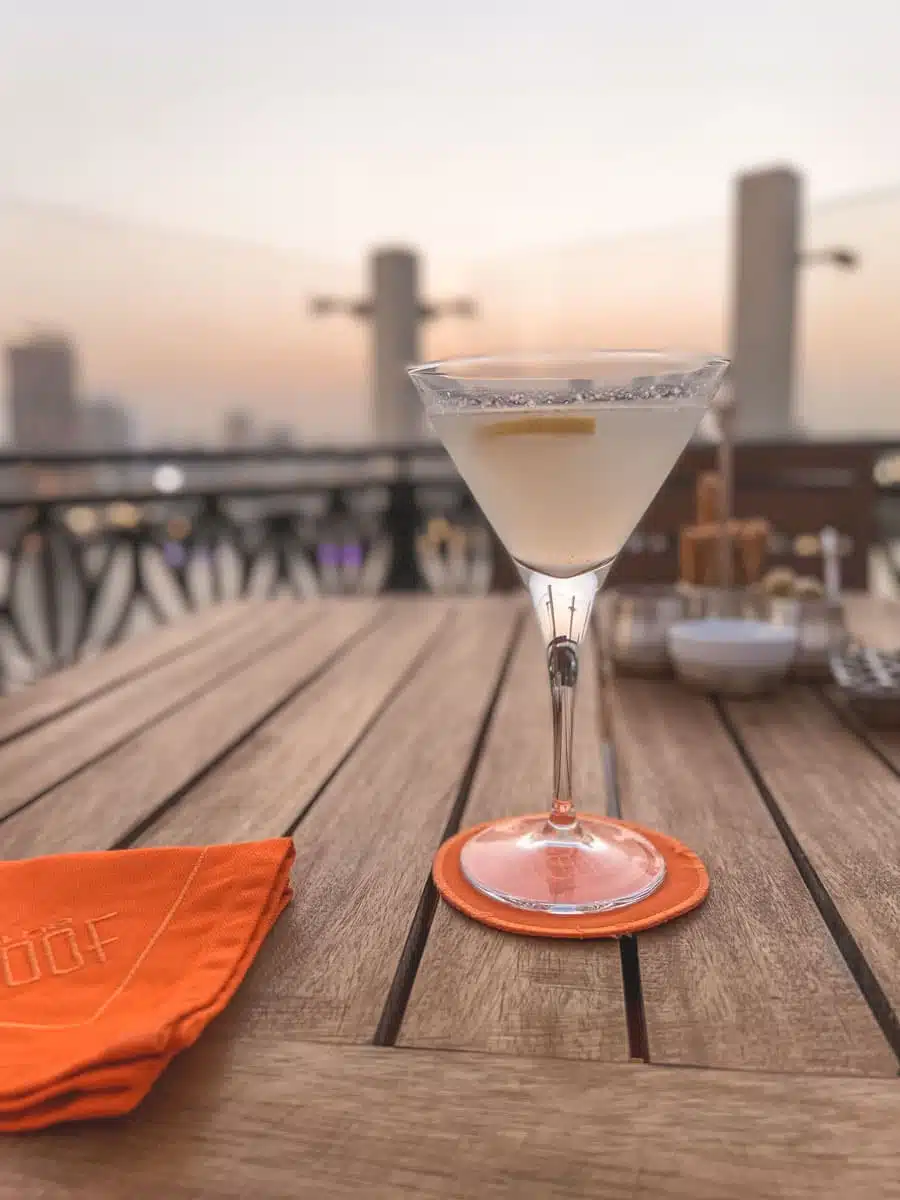 One of the best ways to save on food costs is to eat at local restaurants and street vendors. Ditch opting for Western chain restaurants and try a local place near you – you can easily get falafel for £0.83 or $1.
If you're feeling a little adventurous, I recommend exploring any Cairo market to find delicious shawarma or a stuffed falafel sandwich for £1.65/$2.50. You can also find Arabic bread for cheap, a bargain at less than 5 cents.
Don't be afraid to try out Egypt's street food, especially if vendors cook the food in front of you. Chances are if there is a crowd of locals purchasing from the vendor, you're in for a tasty meal.
If you are a little tentative about eating from street vendors, you can try eating at a koshari. These are small, local restaurants that serve hearty portions of chickpeas, lentil dishes, and pasta.
Don't Book Your Tours in Advance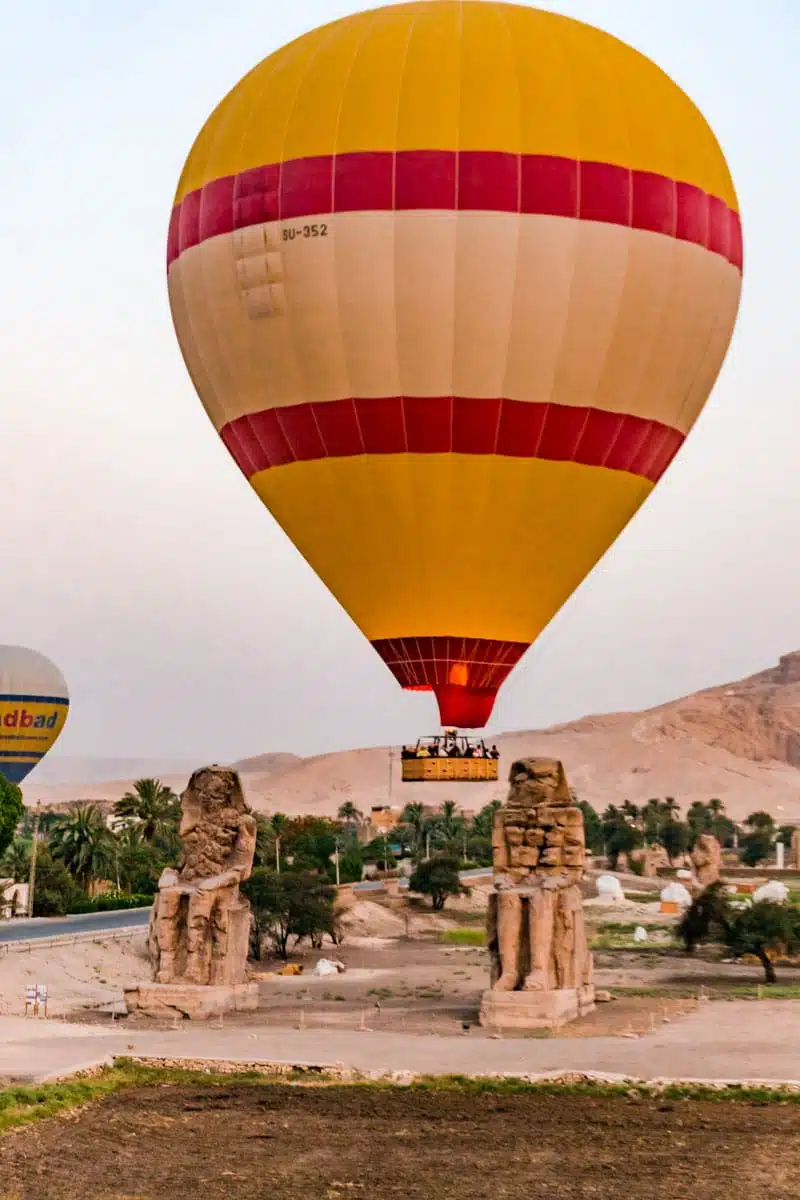 You may not like this if you are someone who likes to plan ahead, but try not to book tours in advance.
You can end up paying less if you use a tour company or local guide as they sometimes offer last-minute discounts on popular tours.
You can book tours, private drivers and even the iconic cruise down the Nile locally at substantially lower prices than if you book in advance. If you're easily adaptable and flexible with your dates, book your tours after you land in Egypt.
Local guides are irreplaceable sources of knowledge and valuable information about the area. Guides are also great when it comes to dealing with hagglers.
Get Travel Passes to Attractions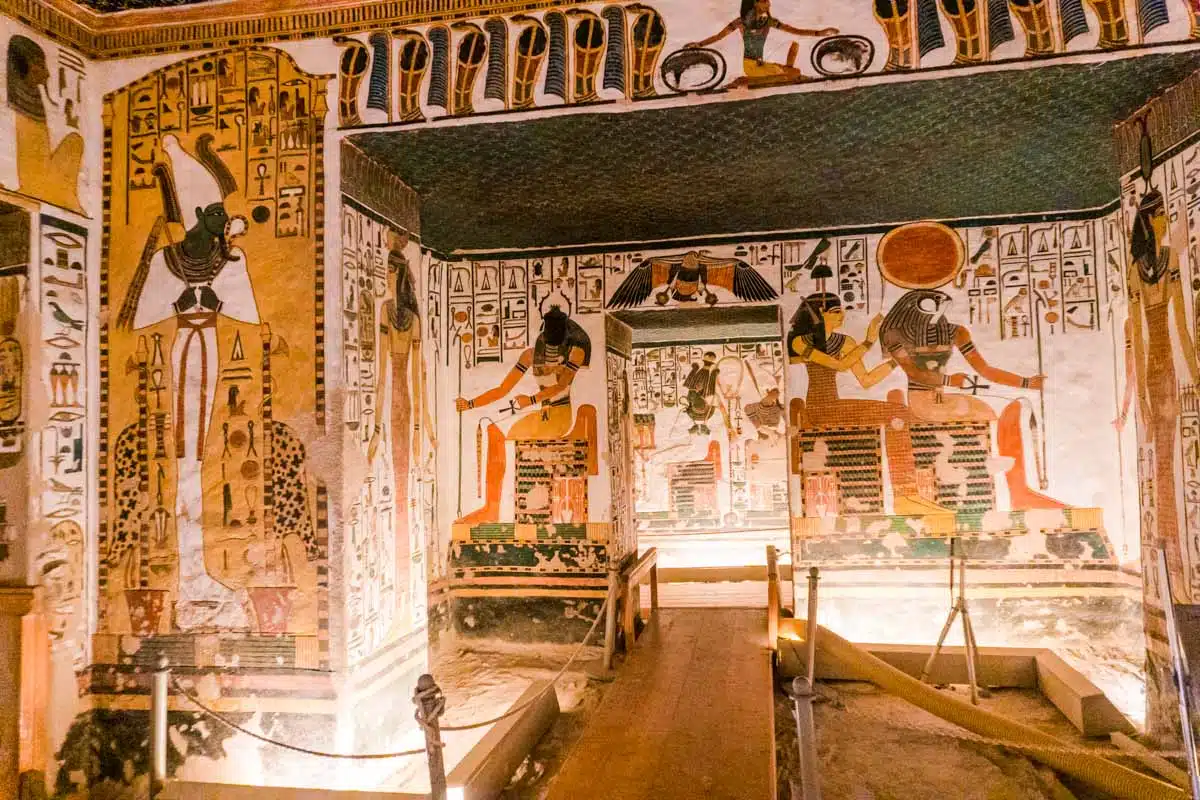 The Ministry of Antiquities, the Egyptian Museum and the Giza Plateau all offer multi-entrance discount passes.
These passes save you about 50% on entries to over 30 attractions in both Giza and Cairo. They cost £82 or $100 and are valid for 5 days.
Travel passes are a fantastic option if you want to visit multiple attractions on your trip or visit the same place more than once. Information and offers for these are scarce online, so your best bet is to go to the Egyptian Ministry of Antiquities, the Egyptian Museum or the Giza Plateau, once you're in Egypt
If you are a registered international student, you can also get an International Student Identity Card which allows you discounted tickets to some of Egypt's best museums.
Using Local Transportation
Taxis are an accessible and cheap way to travel around Egypt. The only downfall is that taxi drivers are quite reckless. Taxi drivers might also try to get more money out of you for the trip.
My advice is to use an unmetered taxi and agree on a price for the trip before getting in. Unsure about an acceptable price? Ask someone at your guesthouse or hostel for a price recommendation. Start your bargaining at half that price.
If you are travelling longer distances, a hired car with a driver is the most cost-effective choice. Regardless if you are travelling with a group or by yourself, the cost will be the same.
The local train between Alexandria, Cairo, Luxor, and Aswan is a great option if you are visiting multiple cities.
The overnight sleeper train is fantastic, and you save on accommodation in a hotel. A deluxe sleeper is £90/$108, and a two-bed cabin is £66/$88. These cabins are secure, and the fares include dinner and breakfast.
So, How Much is a Trip to Egypt?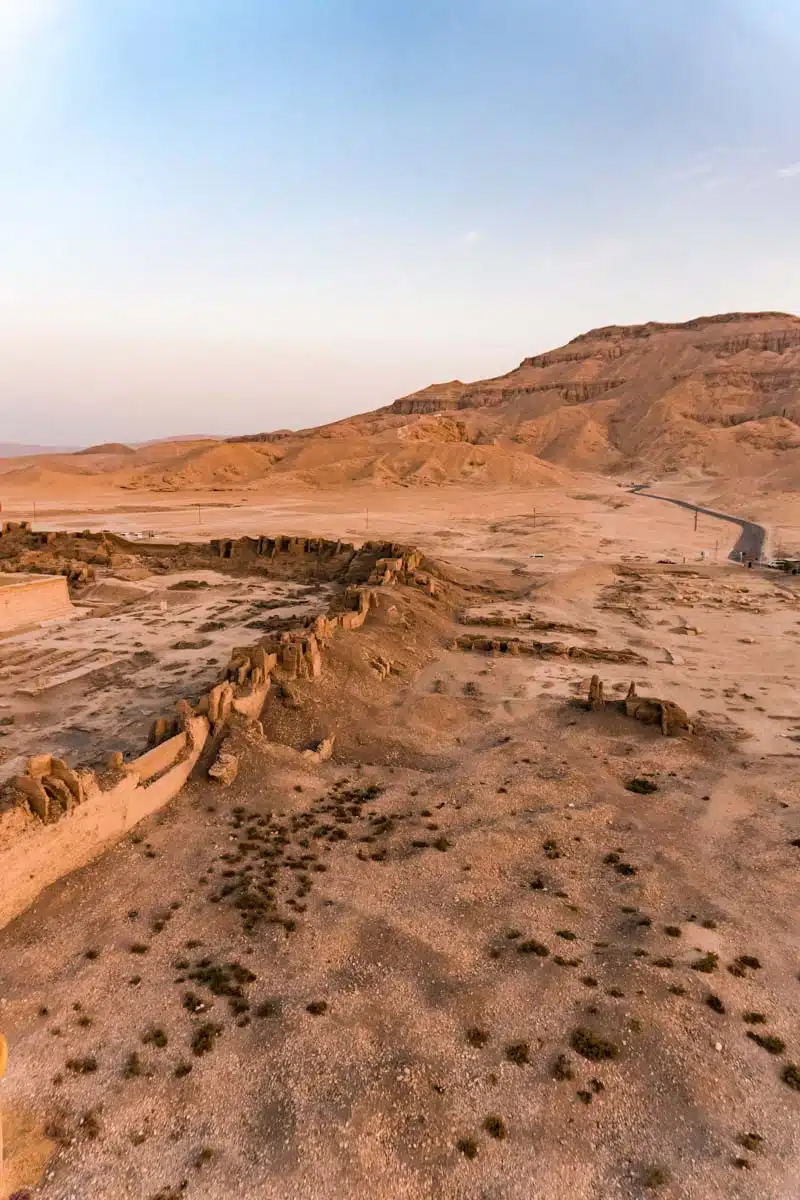 In short, a trip to Egypt doesn't have to cost too much. The most costly expenses will be your airfare and accommodation if you choose to book a luxe hotel.
How much is the average trip to Egypt?
Depending on where you want to go and how much of Egypt you want to experience, your trip to Egypt could cost you less than £1000/$1200.
Following the tips in this guide, spending less than this is easy to do whilst still enjoying the best Egypt has to offer.