Looking for the best day trips from Cairo? Check out these brilliant destinations you can visit from the Egyptian capital in a day.
Cairo is an ancient city with a modern beating heart and one of the world's most beautiful places. It is within easy reach of many of the wonders of the ancient world and a great base from which to explore some of Egypt's most renowned and lesser-known treasures.
If my two-day itinerary in Cairo has whetted your appetite and you want to know where else you can visit without uprooting yourselves from your beautiful Cairo accommodation, read on!
Pull up a pew, open your notepad and read about the best day trips you can take from Cairo.
The Best Day Trips From Cairo
Giza – Pyramids & Sphinx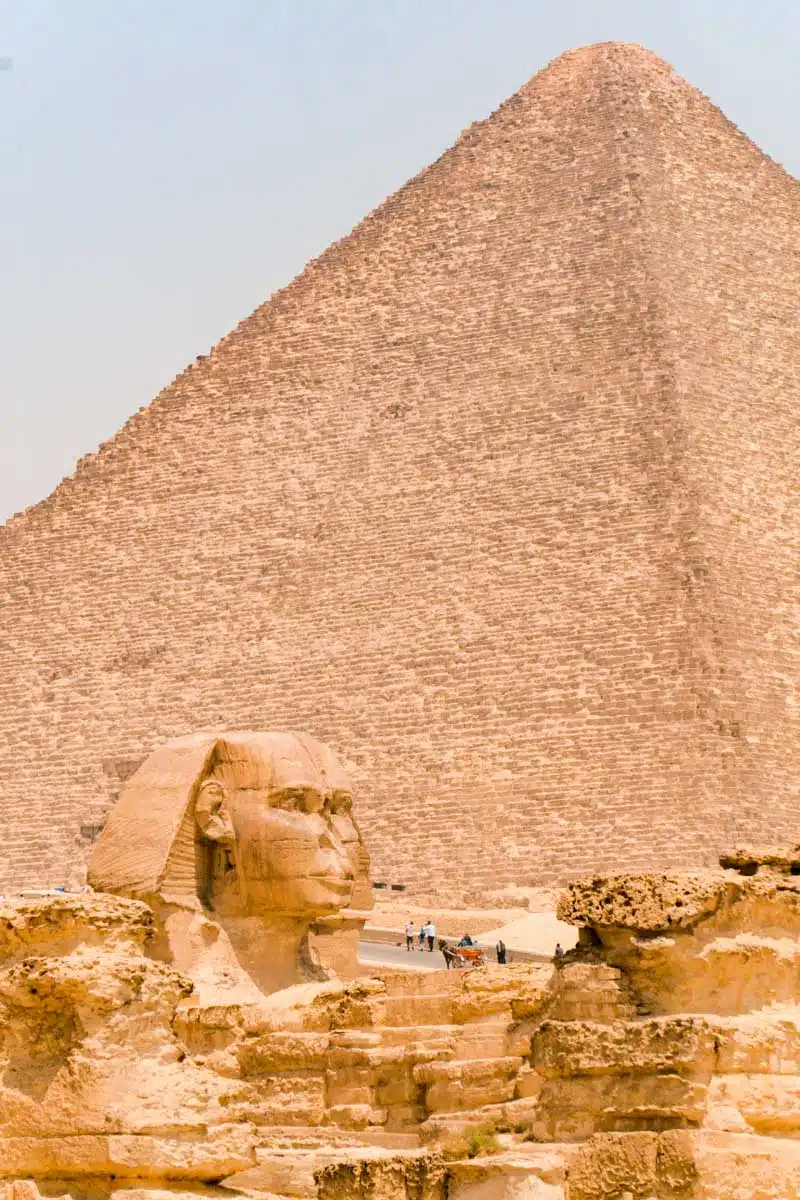 Without question, one of the most recognizable of the world's ancient charms, the Pyramids of Giza, are an indispensable part of any visit to Egypt.
Located across the Nile from the centre of Cairo, they receive almost 15 million visitors annually. They were one of the many highlights of my recent Egyptian jaunt, along with seeing the famous Sphinx.
One of Egypt's UNESCO World Heritage Sites, Giza is home to the last remaining wonder of the ancient world, The Great Pyramid housing Pharaoh Khufu and believe me, it is a pretty wondrous site!
Alongside it sits the Great Sphinx of Giza, built to represent the Pharaoh Khafre. Seeing these incredible structures in the flesh will give you sensational chills.
How to get there: Take Line Two on the Cairo Metro from the Martyrs Station and alight at Cairo University. From there, grab a taxi to take you straight to the pyramids.
Average journey duration: 15 to 20 minutes
Hassle-free option: Book This Full Day Tour
Saqqara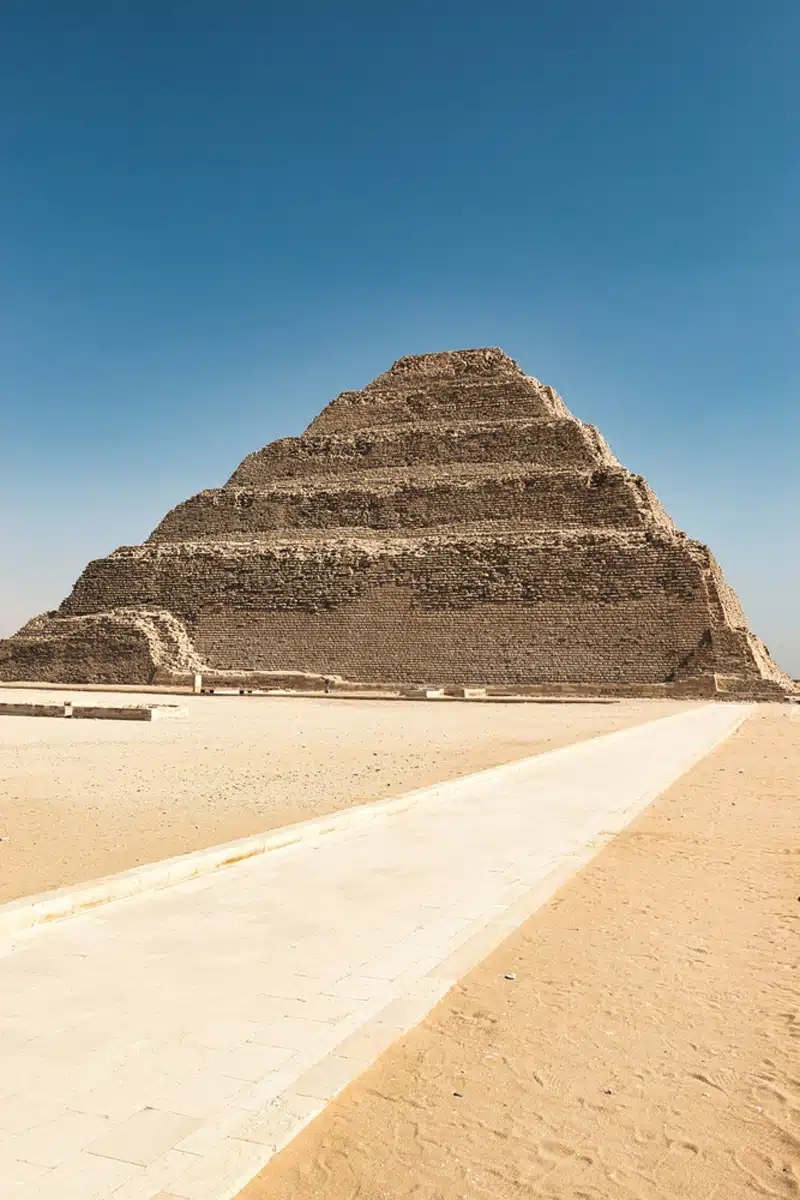 If architecture is your jam, Saqqara, also spelled "Sakkara," is the place for you.
One of the most incredible architectural sites in Egypt, which is some going, Saqqara was an ancient burial ground for the nobility and a destination for many pilgrims.
The Step Pyramid of Djoser, 4,700 years old, is the oldest in Egypt and the entire world. I loved wandering the stunning series of tunnels and burial chambers that include countless royals, the most famous of which is Pharaoh Djoser.
How to get there: There is no direct public transport route from Cairo to Saqqara. The best way to make the journey is to hire a car and drive yourself or take a private taxi. Hiring a taxi driver for a day may pay off to ferry you between the city's many sites.
Average journey duration: 30 to 45 minutes
Hassle-free option: Book this Full Day Tour
Memphis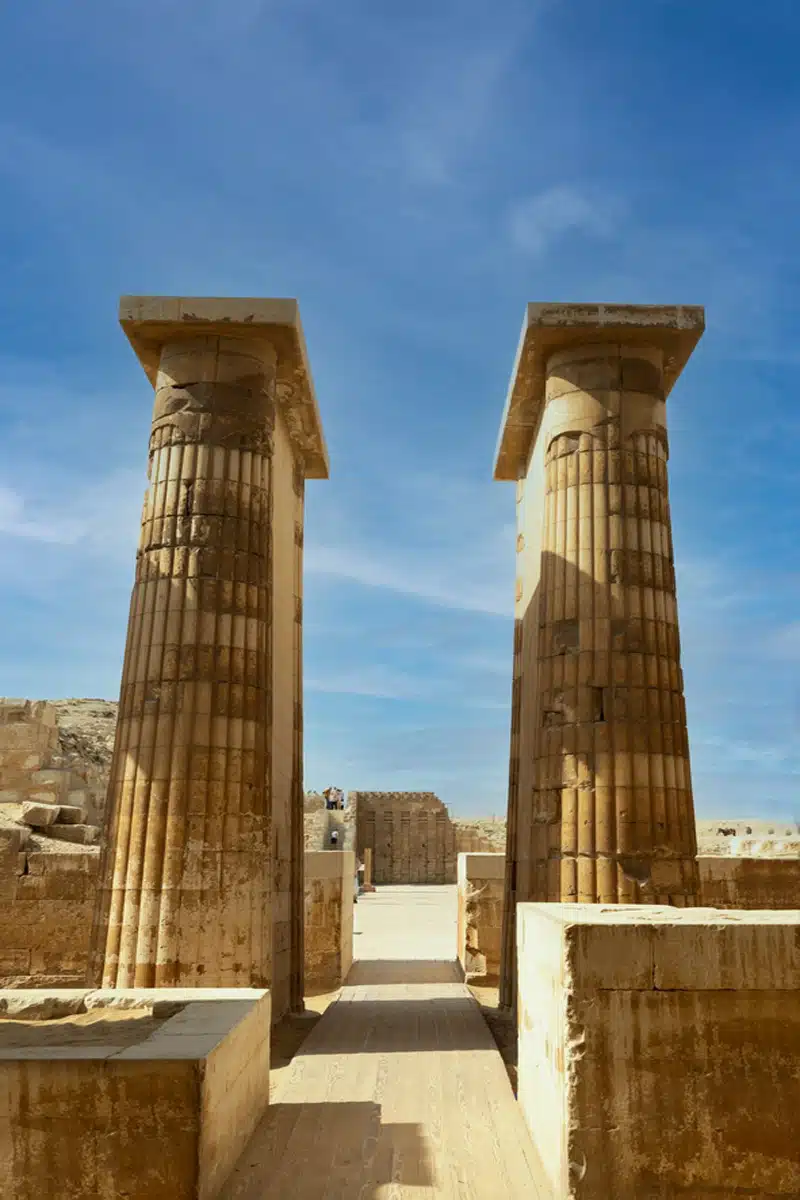 If you arrive at the ancient city of Memphis expecting to pay homage to Elvis, you've taken a wrong turn and need to redirect to the US state of Tennessee.
The original Memphis is a stunning site, Egypt's ancient capital and one of Egypt's most underrated attractions.
While the grandeur of this city that predates rock n roll by millennia has faded somewhat, what remains pays outstanding homage to the ingenuity of the Ancient Egyptians and tells a compelling story. The limestone Alabaster Sphinx is a joy among the pyramids, temples and mastabas.
How to get there: As with Saqqara, there is no direct public transport link from Cairo to Memphis. You can drive it yourself or hire a taxi to make the journey.
Average journey duration: 25 to 40 minutes
Hassle-free option: Book this Full Day Tour to Memphis
Luxor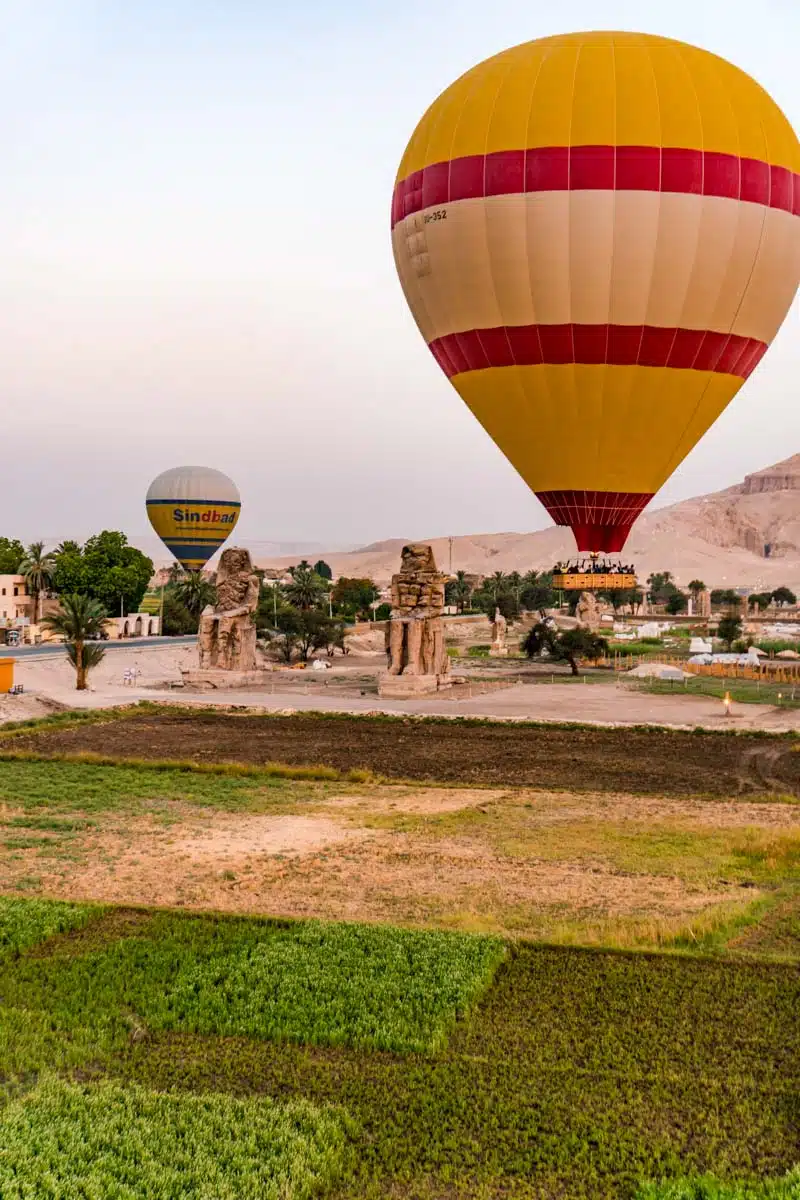 As you'll no doubt have noticed, Egypt is stacked with marvellous sites of the ancient world. And Luxor is no different. Marvel at the staggering sight of the Mortuary Temple of Hatshepsut, the tombs of Tutankhamun and Queen Nefertari before taking in the modern city within the ancient Egyptian capital of Thebes.
You must take a hot air balloon tour over Luxor to give you the full range of sights, from the Valley of the Kings to the Colossi of Memnon, from the rolling dunes of the Egyptian desert to the sprawling metropolis of modern Luxor.
How to get there: Luxor is one of the most accessible cities from Cairo despite its lengthy distance of more than 400 miles. You can get a train, bus, or flight or do part of the trip on a Nile cruise.
Average journey duration: 8 to 10 hours
Hassle-free option: Fly to Luxor and take a Hot Air Balloon Tour in Luxor
Aswan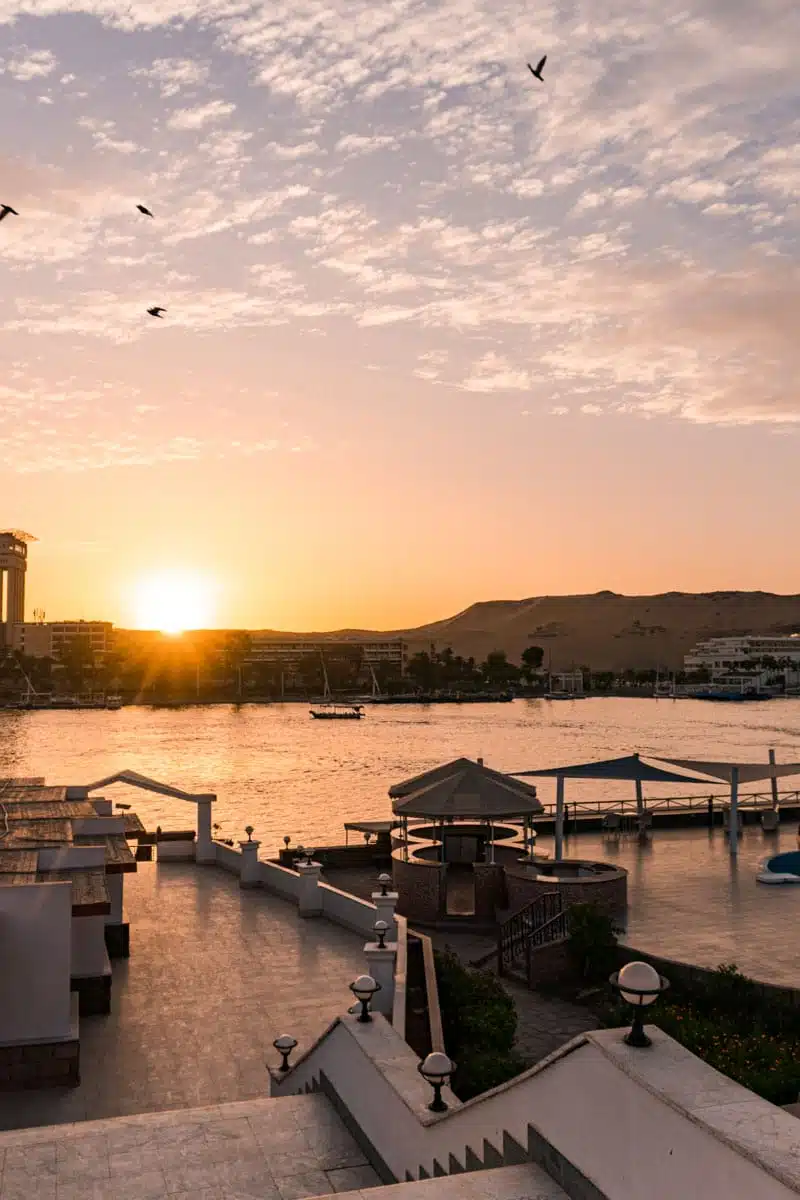 Aswan was the city I knew least about and it surprised me most on my recent trip to Egypt.
Having acted as Egypt's gateway to continental Africa for centuries and known for its unique Nubian culture, most people today know Aswan for its famous dam that spans the River Nile.
Yet, this friendly and laid back city will capture a special place in your heart. Ancient wonders include the Philae Temple, the Unfinished Obelisk and the Tombs of the Nobles.
Take time to learn about the history of the Nubian people at the Nubian Museum and relax with a romantic stroll through Kitchener's Gardens.
Hot to get there: The quickest way to reach Aswan from Cairo is to fly, yet a direct train is significantly cheaper and allows you to enjoy the stunning Egyptian scenery as you travel.
Average journey duration: 4 to 13 hours (flights vs. train)
Hassle-free option: Take this Full Day Tour to Aswan, including flights from Cairo
Alexandria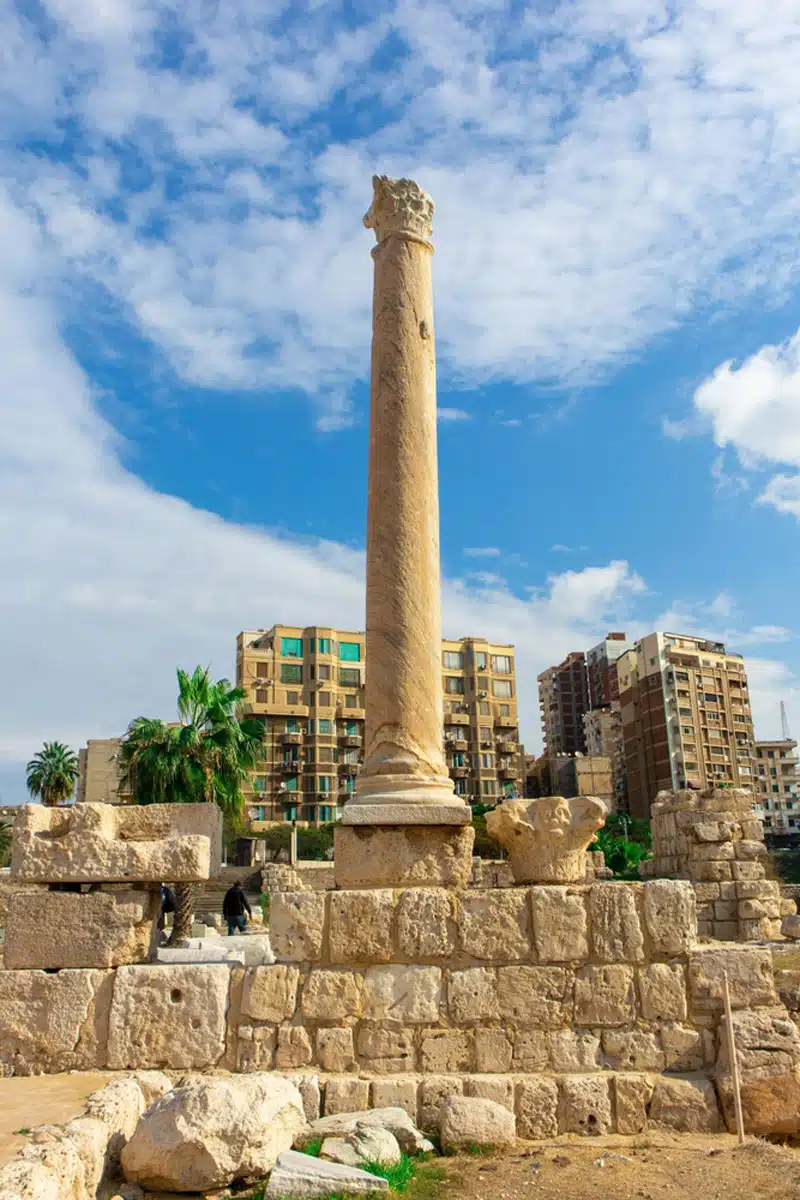 Sat on Egypt's Mediterranean coast, Alexandria is an alluring mix of modernity and ancient wonders. With a blend of European and Middle Eastern cultures, Alexandria is a beautiful cultural and educational centre, providing plenty for us historical nerds to geek out on.
Pompey's Pillar is the last ancient monument still standing in Alexandria, dating back to the Roman age. Meanwhile, the Catacombs of Kom el Shoqafa is an incredible – if eerie – burial site held up by Romanesque columns and decorated with Egyptian motifs.
Other wonders include the Bibliotheca Alexandrina, the Citadel of Qaitbay, built on the site of the ancient Lighthouse of Alexandria and the beautiful archaeological highlight of the Roman Amphitheater at Kom el-Dikka.
How to get there: Take an express Turbo train from Cairo Ramses Station direct to Alexandria. These high-speed services guarantee you air conditioning, which you'll be highly grateful for. Alternatively, there is a direct bus service.
Average journey duration: 2 to 4 hours
Hassle-free option: Book this Full Day Historical Tour to Alexandria
Fayoum Oasis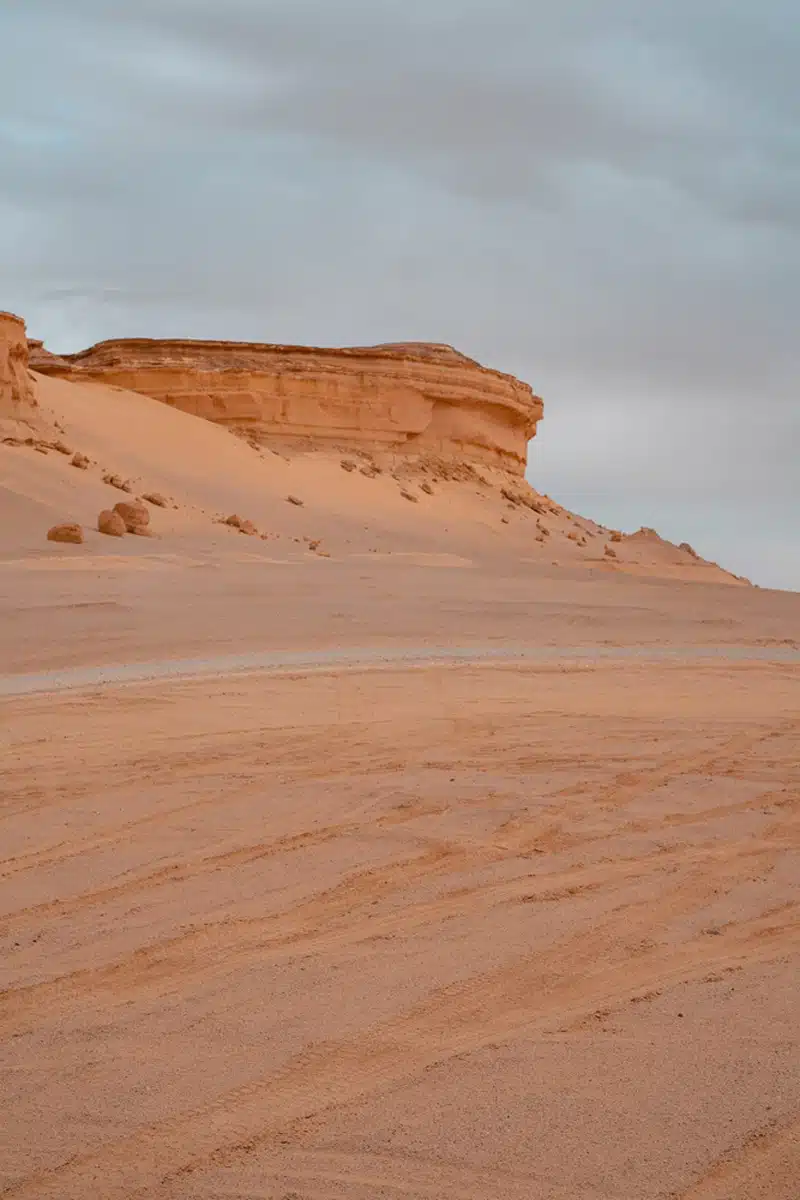 Fayoum Oasis is a UNESCO World Heritage site and one of Egypt's best-kept secrets. While we get our image of what constitutes an oasis from film and TV as small pools of water in the desert, Fayoum is something on a completely different scale.
A collection of several lakes and canals that feed unusually fertile desert land around it, Fayoum Oasis lies west of the River Nile. It occupies more than 500 square miles of desert basin. Fed by a channel from the Nile called the Bahr Yussef, this historical site dates back millions of years. If you want your mind blown by a piece of unbelievable natural history, Fayoum Oasis will succeed in providing the ammunition.
Don't miss the ancient waterwheels in Fayoum city dating back to the 3rd century BCE. Over 200 continue to redistribute water from the Bahr Yussef across the region.
How to get there: You can get a train to the city of Beni Suef from Cairo and then take a taxi to the ancient town of Fayoum. Alternatively, you can choose to drive directly yourself.
Average journey duration: 1.5 to 2 hours
Hassle-free option: Book this Full Day Tour to Fayoum
Dahshur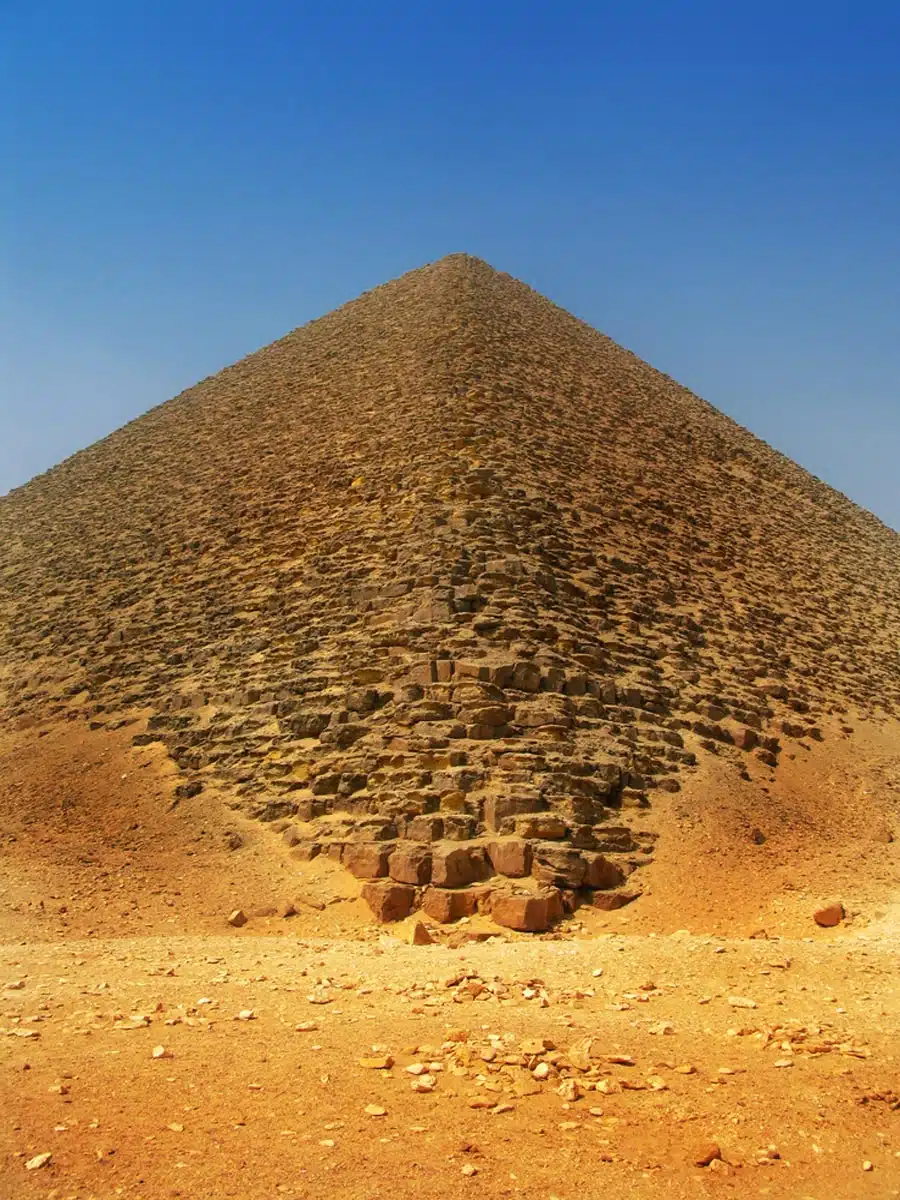 While the pyramids of Giza are unique, you can't help but feel that the enormous levels of tourism have slightly tarnished the experience of visiting them.
No matter, not far away are the incredible pyramids of Dahshur, older and quieter than Giza, miles away from civilization and precisely what you'd hope to find from a trip to Egypt.
Dahshur is home to some truly spectacular sights, with the Red Pyramid thought to be the oldest smooth-sided tomb in the world. Built by the Pharaoh Sneferu, seeing it for the first time is a genuine wow moment. You can get inside the Red Pyramid and explore, but it can be overwhelming for anyone with claustrophobia.
The other unmissable pyramid a short drive away is the Bent Pyramid, built by Sneferu at a 53-degree angle. This causes structural instability but can also be explored inside.
How to get there: You can take the Line 1 Metro service from Cairo to Helwan and then grab a taxi, or make the whole journey from Cairo by taxi. This is quicker but slightly more expensive.
Average journey duration: 40 to 50 minutes
Hassle-free option: Explore Dahshur with this Private Day tour
Petra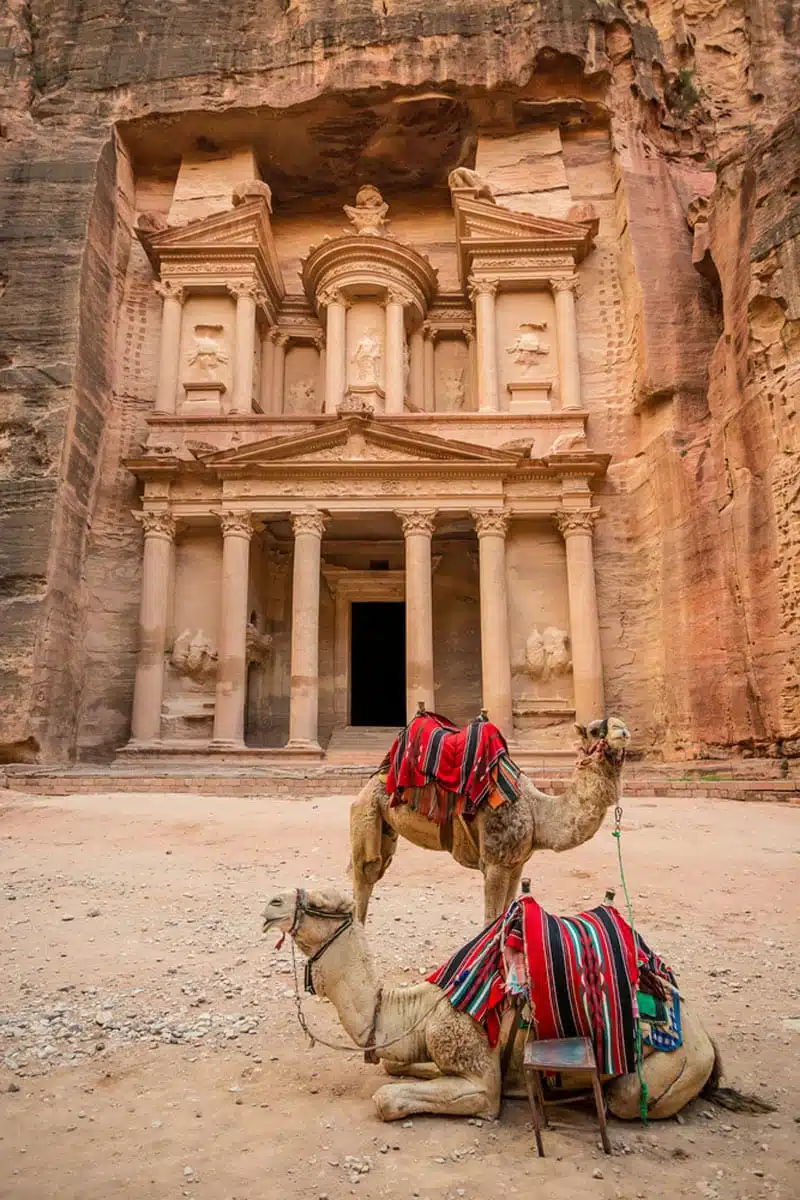 You'll have to traverse international borders for this stunning day trip, which takes you to the iconic UNESCO site of Petra, a historical and archaeological wonder. Formerly the capital of the Nabataean Kingdom, this city, often dubbed the "Rose City" thanks to its pink-tinted rock, dates back to 300 BC!
You can still see stunning archaeological sites such as The Treasury, once home to ancient treasure from an Egyptian pharaoh and The Monastery carved into the rose-pink cliffs.
As you take in the wondrous sites, the stunning feats of engineering brilliance, such as the intricate water conduits, are mind-blowing in their genius.
How to get there: I think the most enjoyable way of getting to Petra is by driving yourself and taking the ferry across the Gulf of Aqaba before resuming your drive. Alternatively, fly to the Jordanian capital, Amman and get a bus to Petra.
Average journey duration: 10 to 12 hours
Hassle-free option: Fly to Amman from Cairo and you can take this Full-Day tour of Petra
Wadi El Natrun Monasteries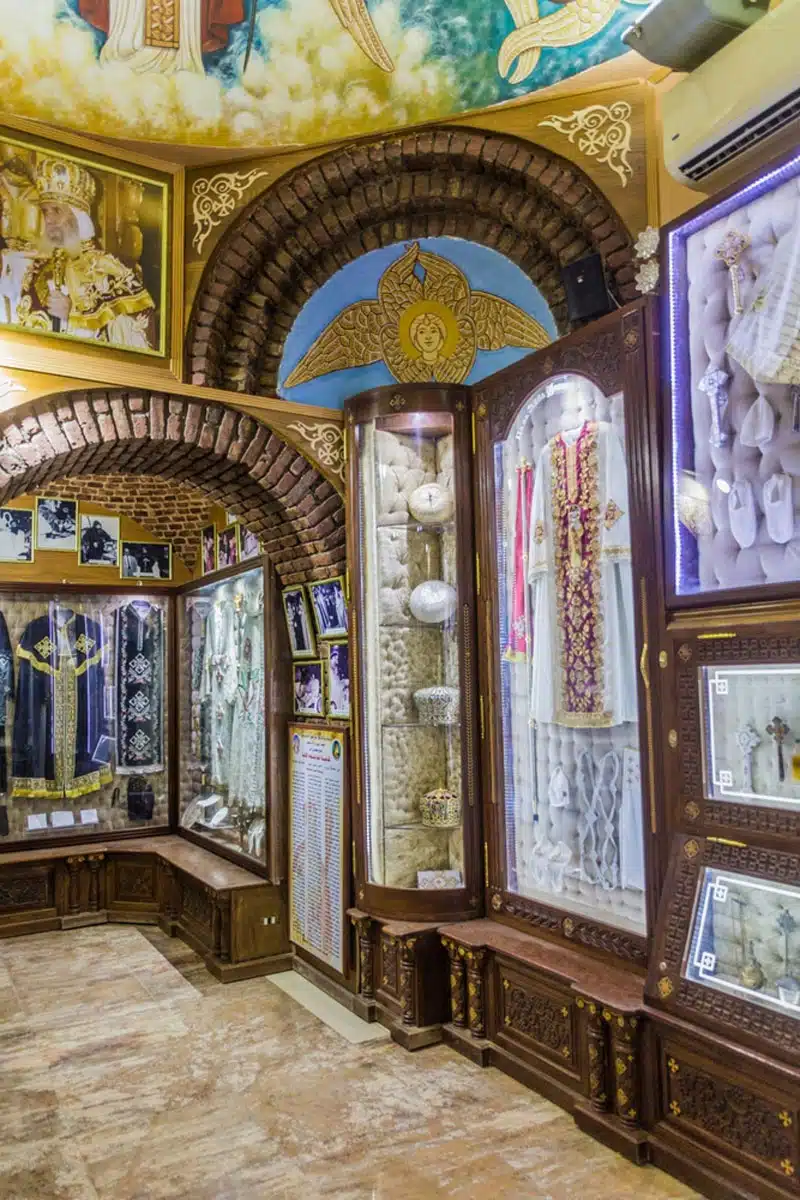 The importance of Wadi El Natrun to ancient Egypt cannot be overestimated. One of the leading producers of sodium carbonate in the ancient kingdom, Wadi Natrun, played a crucial role in the mummification and preservation process.
While elements of the salt industry remain visible today, the true wonder of Wadi Natrun is the four existing monasteries that remain from 10 built by early Christians fleeing Roman persecution. These stunning buildings are some of the most complete ancient structures still standing in Egypt and will take your breath away.
How to get there: You can take a bus to Moharam Bek and then a taxi to Wadi El Natrun. Alternatively, you can hire a taxi for the day from Cairo or drive yourself with a hire car.
Average journey duration: 90 minutes to 2 hours
Hassle-free option: Take this Full Day Tour to Wadi El Natrun's Monasteries
Sharm el Sheikh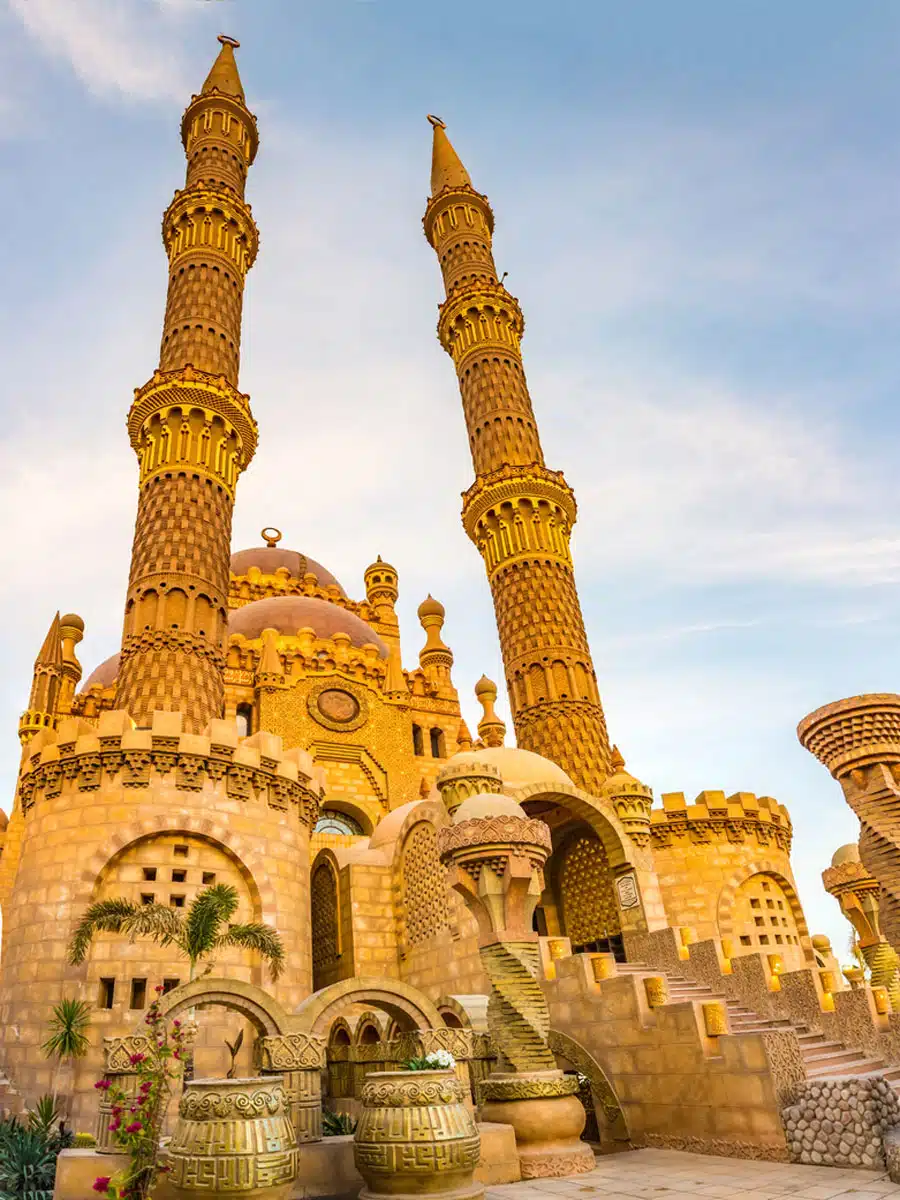 You know me, I love a beachside resort and Sharm el Sheikh, which sits unobtrusively on the Red Sea and offers a stunning oasis of crystal-clear blue oceans and sprawling golden sands as far as the eye can see, ticks every box.
Sharm is a busy tourist trap in the shadow of Mount Sinai but makes an ideal beachside getaway for a day amongst the array of historical gems.
No trip to Sharm is complete without visiting the stunning SOHO Square and the Khan El Khalili bazaar, where you can barter to your heart's content. I loved the peaceful divinity of The Heavenly Cathedral, while Shark's Bay beach is probably the best stretch of sand if you just want to wallow in the sunshine.
How to get there: You can fly to Sharm from Cairo, although there are direct buses which are a fraction of the price. Alternatively, it's a lovely drive southeast from Cairo if you have a car.
Average journey duration: 6 to 7 hours
Abu Simbel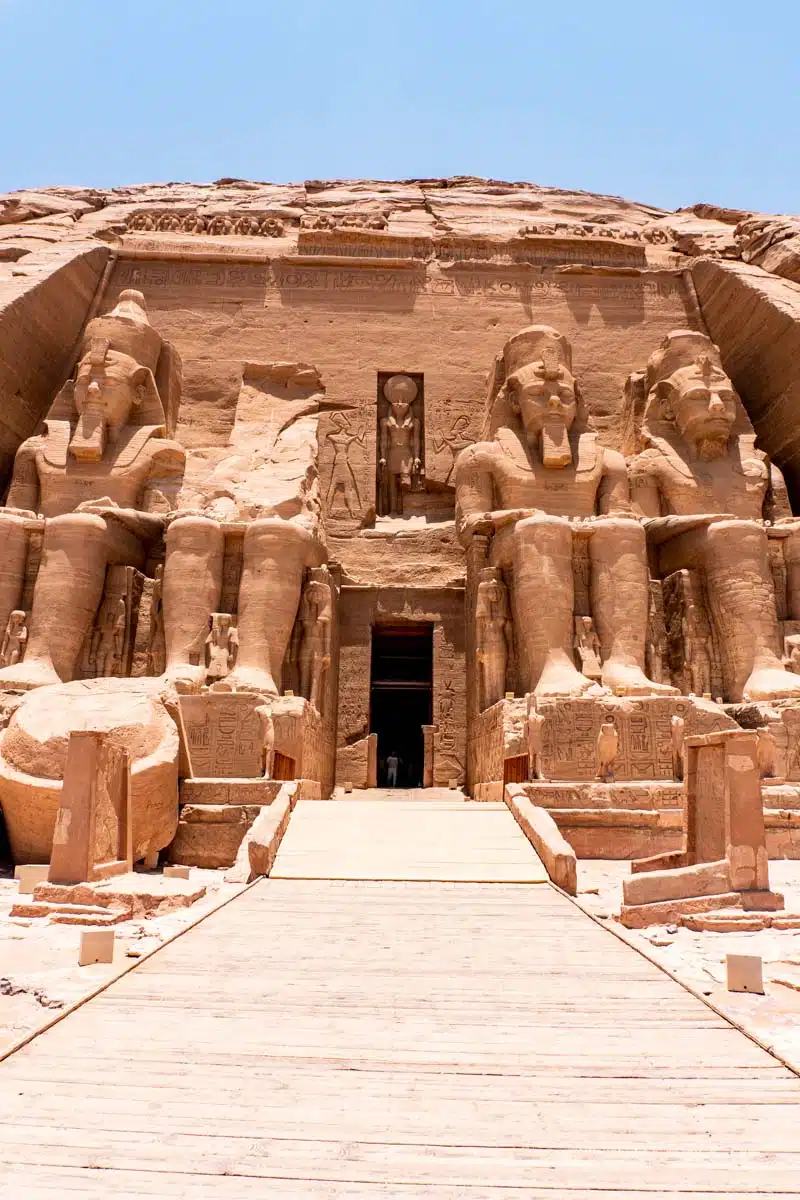 Be warned; you can do Abu Simbel in a day, although it will be very long, including flights. Otherwise, you'll need to allow a couple of days. Whichever you choose to make the trip, you won't be disappointed.
Another UNESCO World Heritage site, Abu Simbel, contains some of Egypt's most stunning ancient temples. The Great Temple stands 30 metres high, carved into the mountain and decorated with the likeness of Ramses the Great. Next door is a smaller but equally stunning temple dedicated to Ramses' wife, Neferari.
How to get there: Take a flight from Cairo to Abu Simbel and a taxi from the airport to the temples.
Average journey duration: 4 to 5 hours
Hassle-free option: Take this Full Day Tour with Flights to Abu Simbel
Bahariya Oasis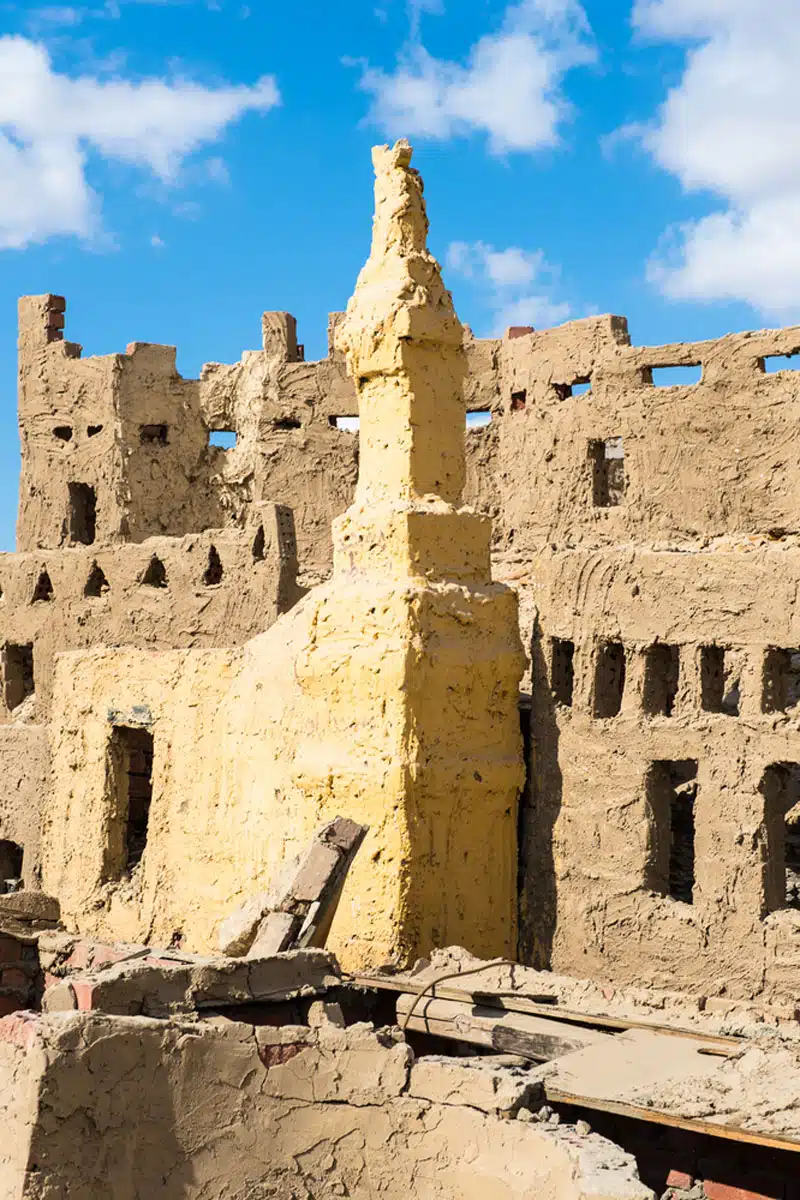 Located in Egypt's Western Desert, Bahairya was the agricultural centre of the ancient age, renowned for its wine exports. In the 1990s, the incredible Valley of the Mummies was discovered, containing 10,000 mummified bodies. Nearby lie the ruins of the Roman Fortress, which is thought to be the largest of the Roman era still standing in the Western Desert.
Among the ruins of centuries gone by are some stunning natural geological sights, including the Black and White Desert, which contains some awe-inspiring rock formations that you'll be itching to add to your Instagram feed.
How to get there: Bahariya is only reachable by car or private taxi. If you choose the latter option, hire a driver for a day to drive you around the area's sites and have a comfortable ride back to Cairo.
Average journey duration: 4.5 to 5 hours
Hassle-free option: Book this Full Day tour to Bahariya
Red Sea at Ain El Sokhna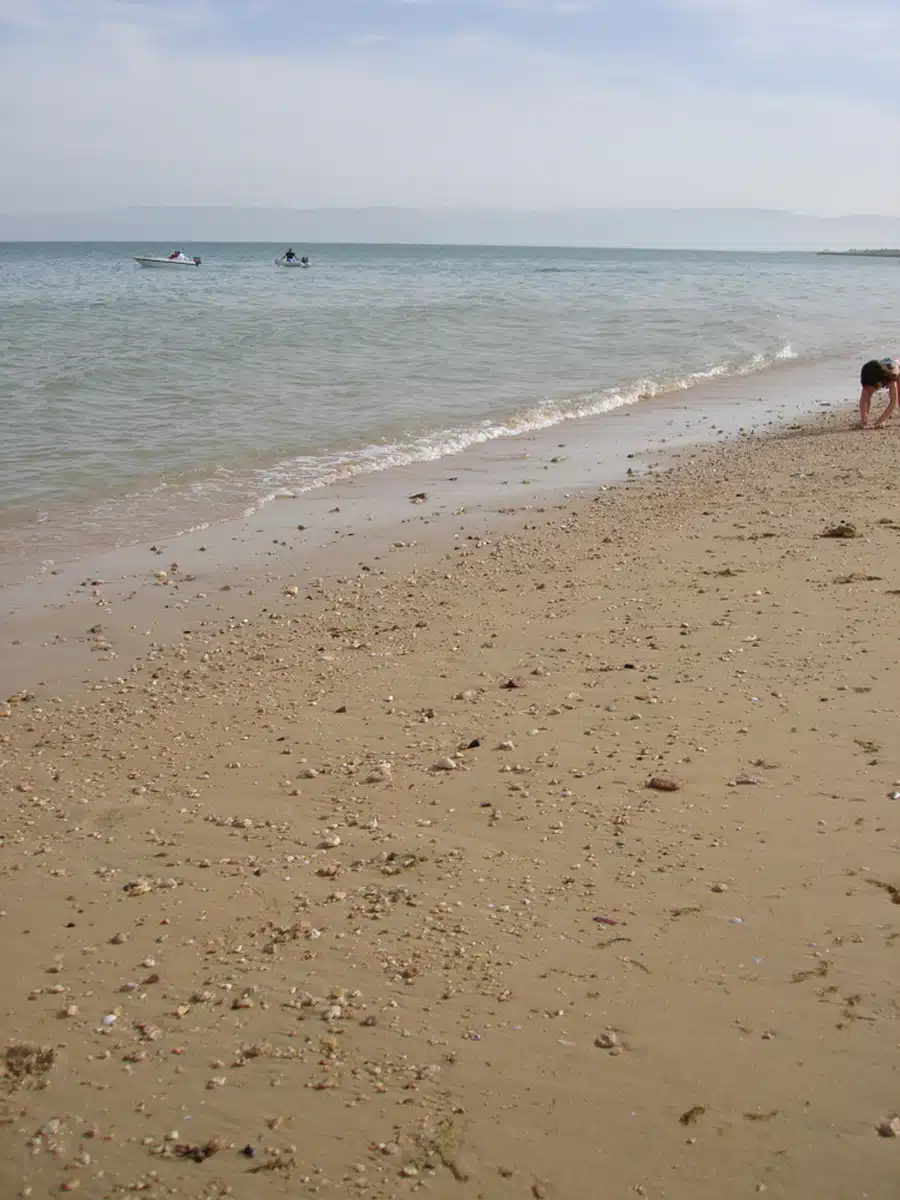 This little-known charm on the Red Sea is one of Egypt's most beautiful hidden treasures. Swim in the stunning sky-blue seas among the coral, or bask in the miles and miles of endless sandy beaches underneath a sprawling parasol.
Although I'd recommend just chilling on the beach to take a well-deserved break from trekking around ancient sites, there is plenty to explore at Ain El Sokhna. Al Galala Mountain is a cultural and religious site of importance said to be near where Moses parted the Red Sea.
Meanwhile, there are ancient monasteries not far from the town centre, which is well worth exploring. For food, check out the range of delights at Porto Sokhna.
How to get there: Take a bus from Tahrir in Cairo to the Grand Ocean and a taxi the remainder of the way. Alternatively, take a taxi to and from Cairo directly to save time.
Average journey duration: 1.5 to 2.5 hours
Hassle-free option: Book this Full Day tour to Ain El Sokhna
Practical Tips for Easy Days Out From Cairo
Wear comfortable shoes. You'll be walking around ancient sites with uneven surfaces, so choose comfort over style.
Take trains or buses where possible as it's much easier than driving to an unfamiliar place. Also, consider booking taxis in advance for the whole day for convenience and to reduce the chances of being taken advantage of.
Dress modestly when visiting Egypt and be considerate when visiting temples and other sites of cultural and religious significance. Wear loose-fitting clothing to stay cool during hot weather and pack plenty of sun cream!
Map of Day Tours from Cairo
Love This? Save and Share on Pinterest