Planning a visit to Mauritius? The island's magical underwater waterfall should be the first stop on your itinerary.
Mauritius is a slice of heaven I'll always want to return to (and, full disclosure, I quite literally just got back from a trip).
This peaceful island nation showcases the finest of mother nature, from luscious rainforests teeming with wildlife to sun-kissed beaches and oceans rich in marine biology.
And, of course, world-famous waterfalls – but I'm here to talk about one in particular.
Let's dive into why you NEED to visit Mauritius' underwater waterfall.
Why Visit Mauritius' Underwater Waterfall?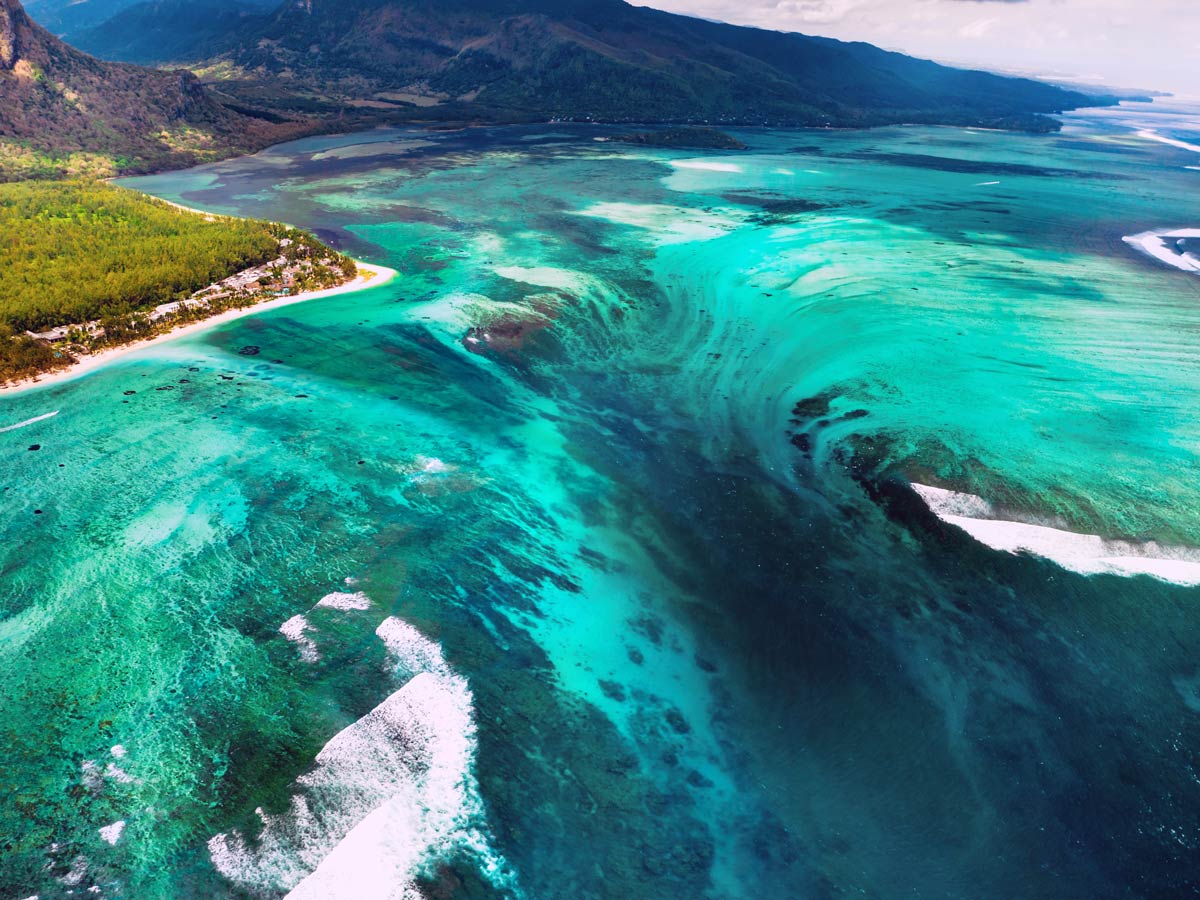 Sure, waterfalls are pretty to look at. But an underwater waterfall that is an optical illusion (more on that later) will blow your mind.
The underwater waterfall in Mauritius is a fascinating phenomenon that draws hordes of travellers from all over the globe. It's stunning beyond measure but it's really its rarity that makes it so special. Besides the bragging rights, you'll have gorgeous photographs to feed your social media.
Viewing it from above will have you in awe but, like most natural wonders of the world, nothing beats seeing it up close.
There's also a story behind the waterfall, a local myth intertwined with this geological wonder, creating even more curiosity and mystery surrounding its existence.
Legend says that after the 1835 abolition of slavery, authorities were to inform a group of escaped slaves of their newfound freedom. However, there was a miscommunication, and the enslaved people chose to dive off a cliff to their demise rather than accept slavery.
But what's mind-blowing is that this mass suicide occurred before discovering the underwater waterfall, leading many locals to believe that the two were somehow connected.
Background and Information for the Underwater Waterfall, Mauritius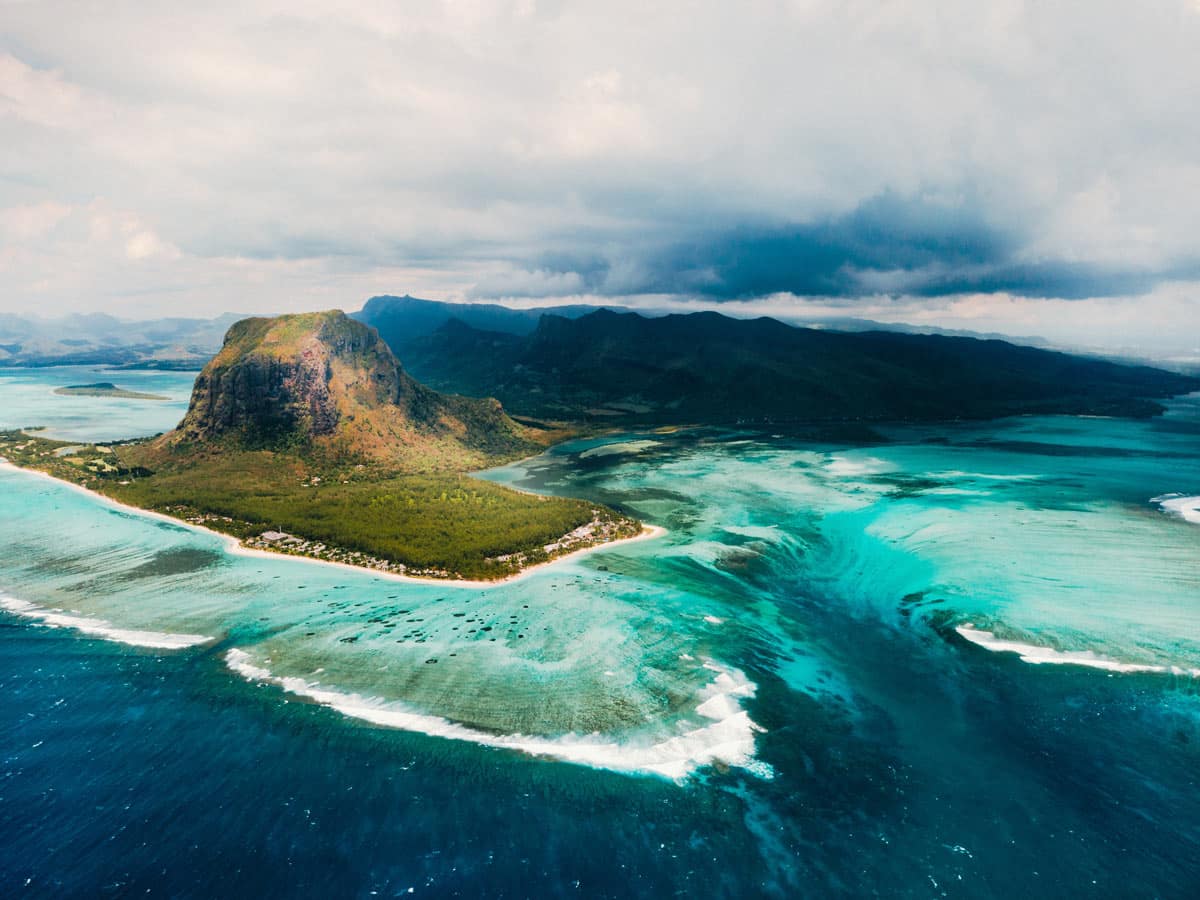 Sorry to spoil the illusion, but the underwater waterfall of Mauritius is not even a waterfall. It's a natural optical illusion caused by moving sand — it's easy to fall for it, though (get it?).
To give a straightforward explanation, the ocean currents collect and drive coastal sand and silt off Mauritius' southern tip into the ocean's depth. This creates an "underwater waterfall". It's a dramatic scene that resembles a part of the island sucked down a drain.
Now I've got that out of the way, let's take a deep dive into the nitty gritty.
Where is the Underwater Waterfall in Mauritius?
You'll find the underwater waterfall on the southern coast known as Le Morne Peninsula.
How Deep is the Underwater Waterfall in Mauritius?
The sand and silt of this underwater waterfall plunge to depths of more than 4000 metres into the oceanic void. Best only to get up close if you're an excellent swimmer, I reckon.
When is the Best Time to See the Underwater Waterfall?
The best time to view this ethereal site is from September to December when the rainfall won't be too much of a problem for helicopter rides. And trust me, a helicopter ride is a magical experience.
Can You Swim in Mauritius' Underwater Waterfall?
Great news – it's entirely safe to swim in and even surf on these waters. So if surfing or diving in the underwater waterfall in Mauritius is on your bucket list, what are you waiting for?
That said, if you're not much of a water baby, you can always catch a glance at this beauty from a distance. A popular viewpoint is Le Morne Brabant, a UNESCO World Heritage peak offering an unmatched vista of the majestic underwater falls.
Planning Your Visit to Mauritius Island's Underwater Waterfall
Mauritius Waterfall Underwater: On a Tour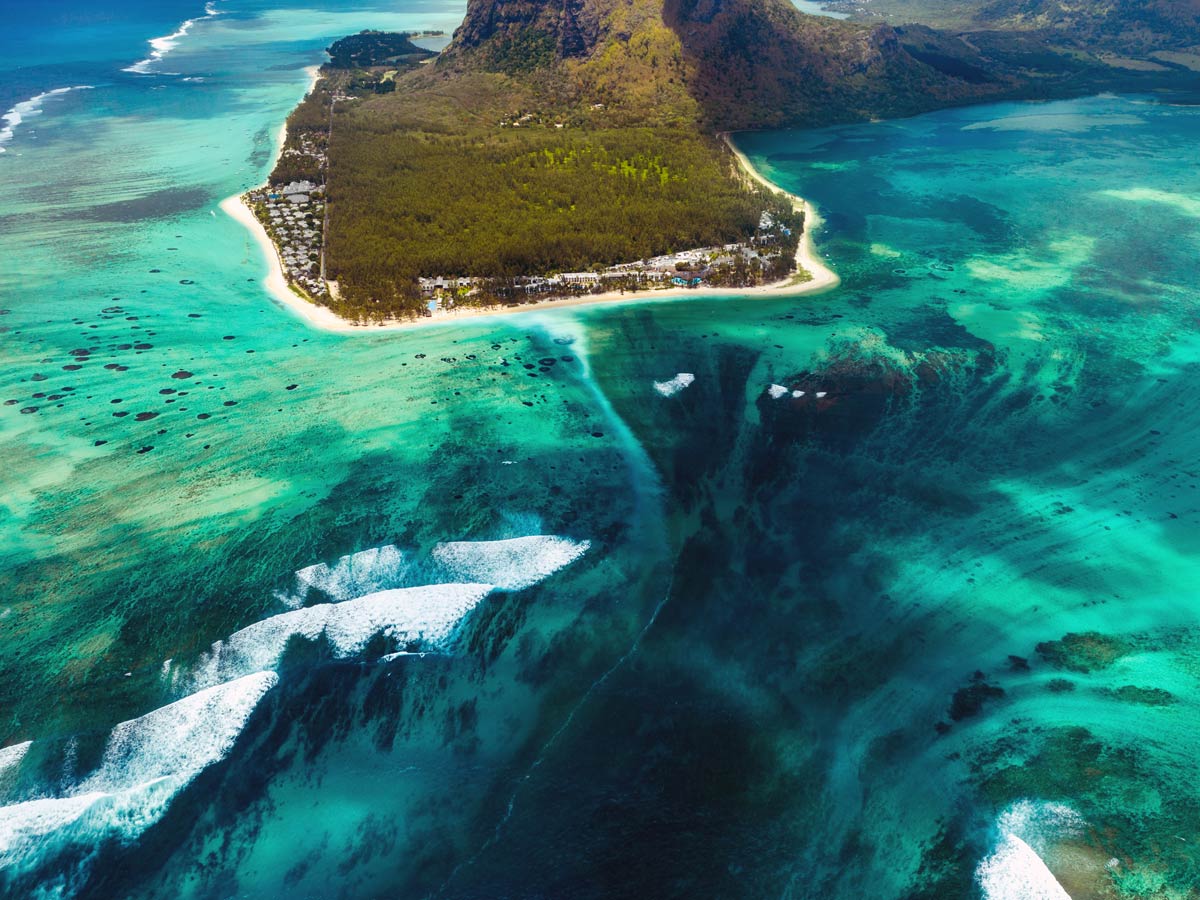 If you haven't figured out how to spot the underwater waterfall in Mauritius yet, you're not alone. But, I'm sorry to say that you can't view the underwater fall from the beach or by boat. And you can't really see it by swimming or surfing, either.
This leaves you with few options to witness its beauty up close. And one of those is by taking a guided hike up Le Morne Brabant, as I mentioned before.
The only other option is a helicopter ride above the Le Morne Peninsula. You'll have a bird's eye view of the breathtaking motion and hues of blues of the cascading wonder. You can organise this memorable moment right here.
Note that touring with a helicopter over Mauritius' underwater waterfall can be pricey but a memorable experience nonetheless.
Where to Stay for Underwater Waterfall in Mauritius
Outrigger Mauritius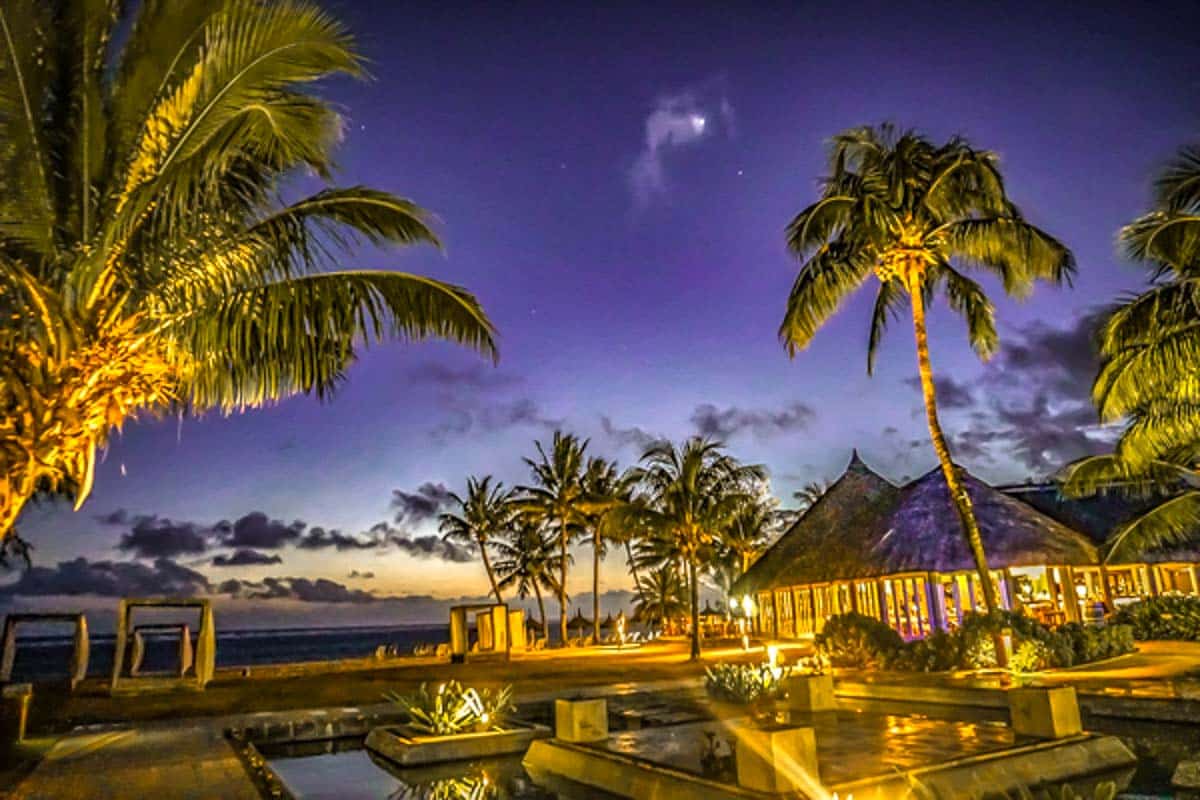 The Outrigger Resort is always my first choice when it comes to where to stay in Mauritius. Situated in the Bel Ombre nature reserve, an area of ridiculous natural beauty, Outrigger blends a laidback stay with sheer indulgence.
The villas are stunning, surrounded by tropical scenery and blessed with an indoor and outdoor shower – which is how you know you're somewhere a little bit more off the grid.
Be Cosy Aparthotel
The Be Cosy Aparthotel is the ideal stylish accommodation for your time in Mauritius. It's mere steps from the beach and features an outdoor pool and sun terrace for the ultimate relaxation.
But there's more. You can arrange a couples massage on-site with the friendly staff and then head to the kitchen and bar area for a bite. The modern rooms are bright and airy, coupled with a luxurious and spacious ensuite, allowing you to feel refreshed after a busy day.
Underwater Falls Mauritius: Map
Read More Mauritius Guides
Love This? Save and Share on Pinterest