Looking for the best places to travel to in June? From London to the Grand Canyon, and Tanzania to Bali, here's your one-stop guide to all the best destinations to book right now.
As June approaches, it's time to start planning your summer vacation. I'll be honest, June is one of my favourite months to travel – many destinations offer warm weather, longer days and plenty of activities to keep you entertained.
However, all these choices can be overwhelming. But that's where I come in. From stunning beaches to cultural hotspots, and plenty of outdoor adventures, these are the top destinations to visit in June.
Best Places to Travel in June
London, UK
Average Temperatures: 21°C high; 13°C low
Season: Summer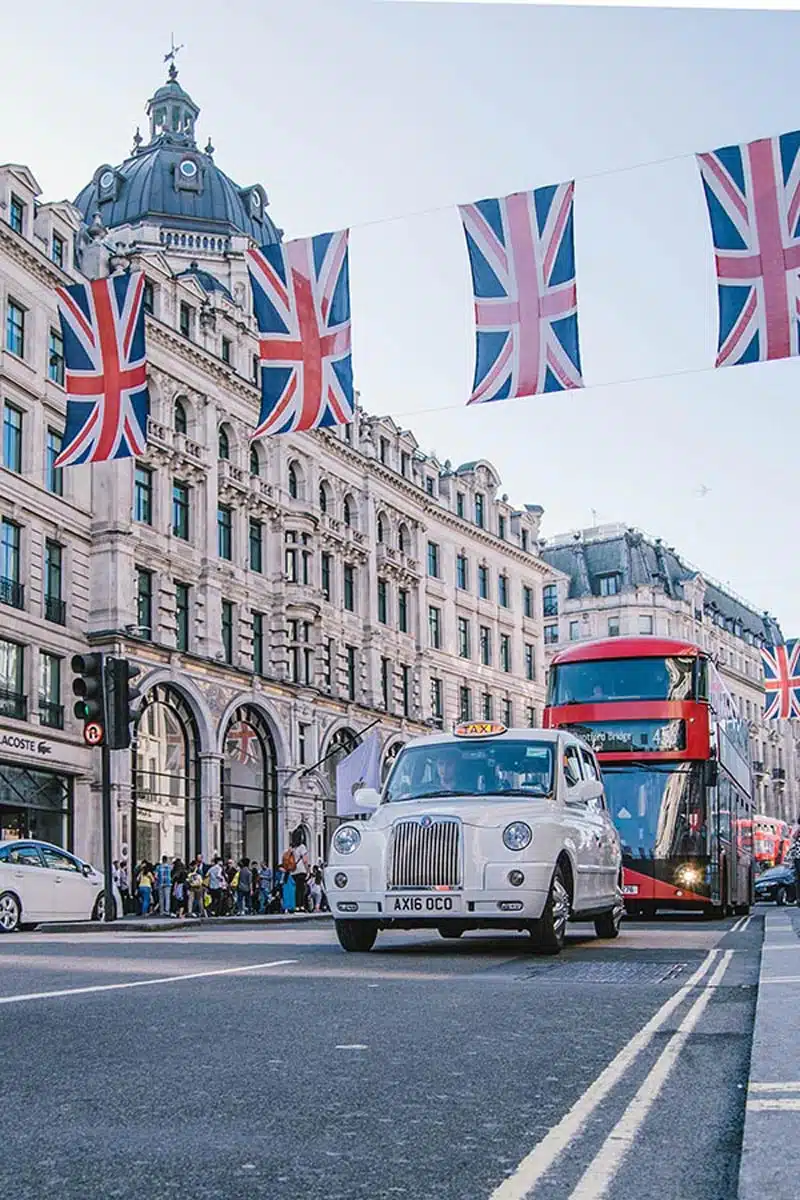 As a Londoner, I might be a little bit biased. But London is arguably the best place to travel in June. Why? Well, it's just about the only time you're practically guaranteed sunny weather (though don't be surprised if you have to hide from the rain, too).
When the sun's out, there's nowhere better to be than in a pub garden nursing a pint. Though you'll be hard-pressed to find anywhere better for a sunny stroll than the likes of Richmond Park and Hampstead Heath.
Then, once you've had your nature fill, head to the likes of Brick Lane and Camden Market for a vintage shopping feast. Or, head to Borough Market for an actual feast. Here's where you'll find the best street food in the city – take my advice and grab a cheese toastie from Kappacasein, followed by a Bread Ahead donut, of course.
I could go on and on about why London is incredible in June… But don't worry – if it does happen to drizzle, take refuge in the London Eye (or, my favourite, the Sky Garden) for unmatched views of the city skyline.
Next Read: Fascinating Facts About London
Suggested Stay: La Suite West in Hyde Park
San Sebastian, Spain
Average Temperatures: 23°C high; 12°C low
Season: Summer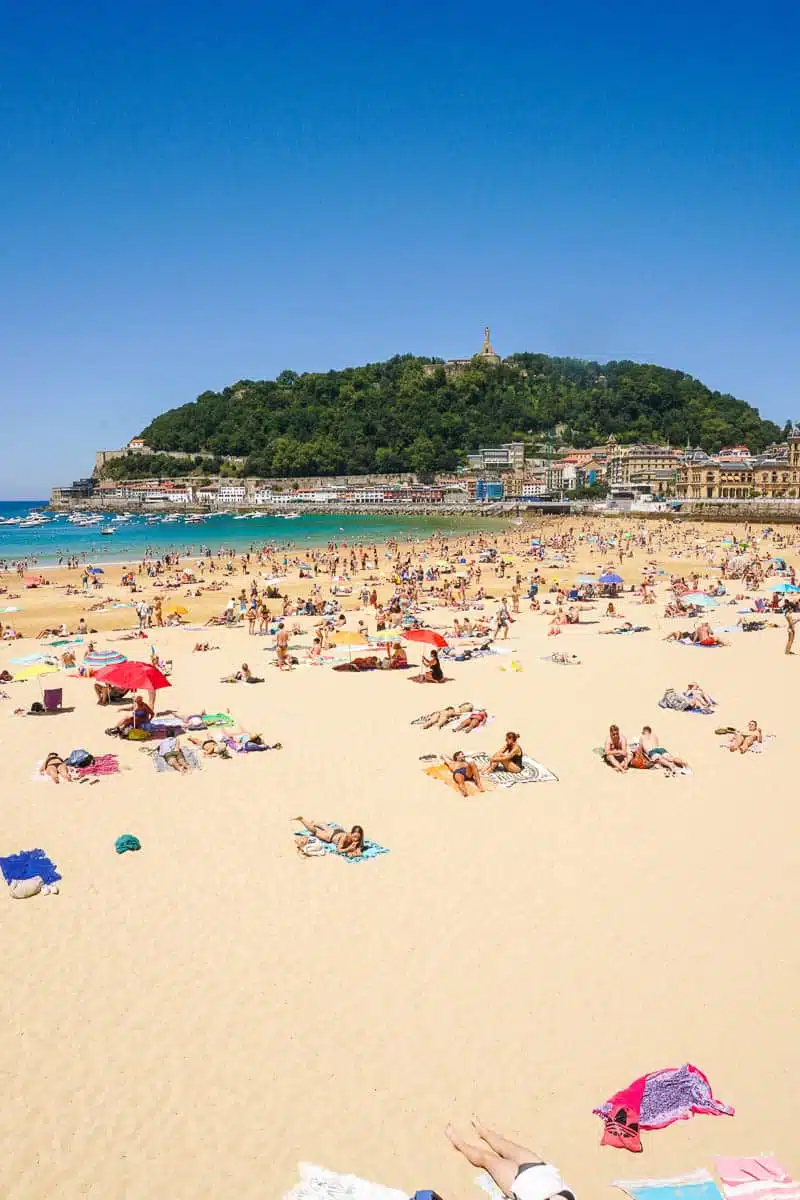 Wondering where to travel in June? San Sebastian is a stellar choice; the sun shines with very little rainfall. Pintxos bar-hopping is the order of the day here – pair your pintxos with txakoli wine and live like a local.
If you're not a foodie (gasp), there's also plenty to do. Stroll along the coast while admiring the many outdoor sculptures and cool down at La Concha Beach. Whatever you do, make sure to end your day with a mesmerising sunset view at Sagues Wall or Mount Igueldo.
Next Read: Where to Stay in San Sebastian
Suggested Stay: Hotel Arbaso
Copenhagen, Denmark
Average Temperatures: 19°C high; 12°C low
Season: Summer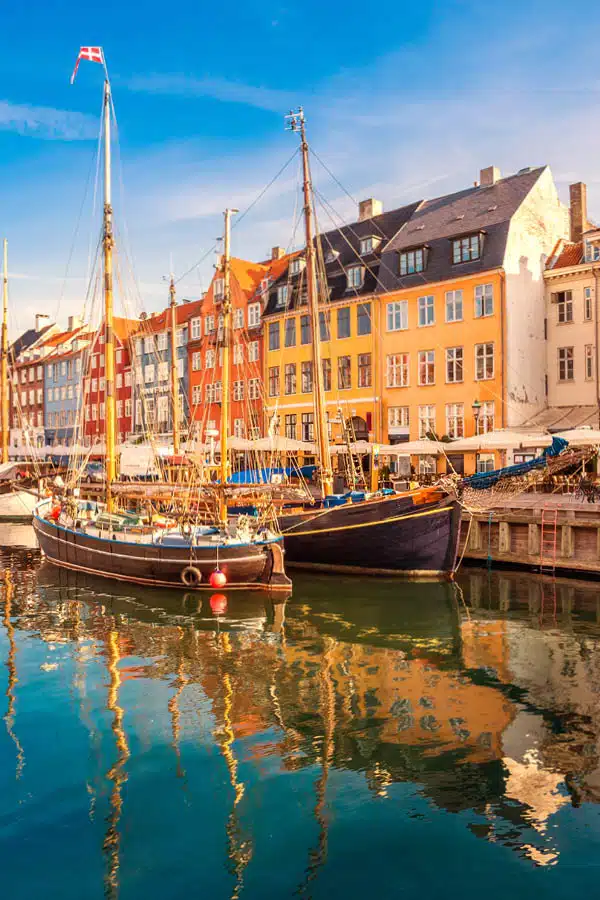 Copenhagen is a gem at any time of the year, but it comes alive in June. It swiftly turns into a charming city draped in nothing but sunshine and exuding the coolest of vibes.
You could easily spend a few days just getting lost in the city's cobbled streets – you can wander between the colourful buildings by bike or (my favourite) on a canal tour.
The fun keeps coming in Copenhagen, with Copenhell keeping metalheads occupied and Distortion the playground for EDM and techno lovers. For something a little more lowkey, satisfy your hunger for art with an exhibition of fantastic photography at the Copenhagen Photo Festival.
Next Read: Three Days in Copenhagen
Suggested Stay: Generator Copenhagen
Split, Croatia
Average Temperatures: 25°C high; 15°C low
Season: Summer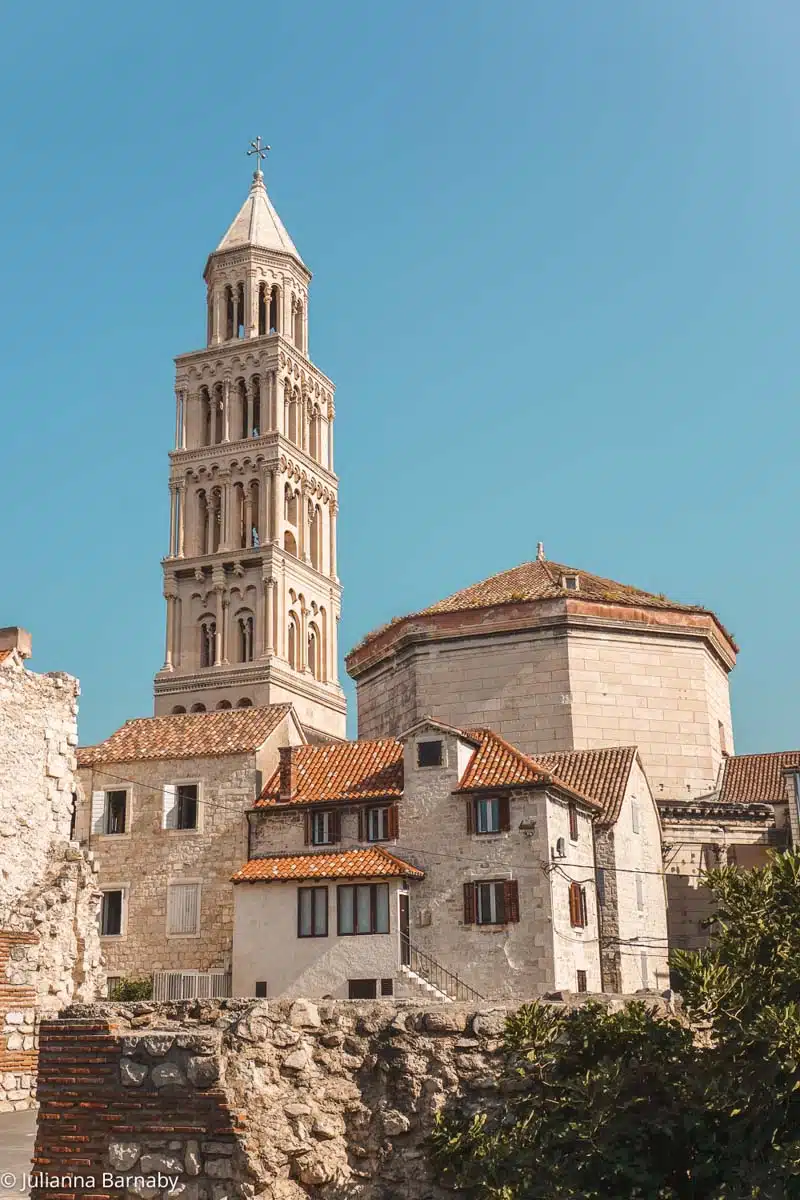 Another excellent June destination is Split, a seriously beautiful city with a rich history and stunning coastline.
However, if you plan on visiting Split in June, be prepared to feel the heat. Temperatures can soar, making it necessary to strip down to your swimsuit and find ways to stay cool. Which, if you ask me, is a great excuse to chow down on gelato along the Riva promenade.
You can also cool off by the beach after walking around the Old Town or, if you fancy something a little more sweaty, head up to the pine tree-covered Marjan Hill for unforgettable views. Bonus points if you time your trip for sunset.
Next Read: Where to Stay in Split
Suggested Stay: Marmont Heritage Hotel
Tanzania
Average Temperatures: 27°C high; 15°C low
Season: Winter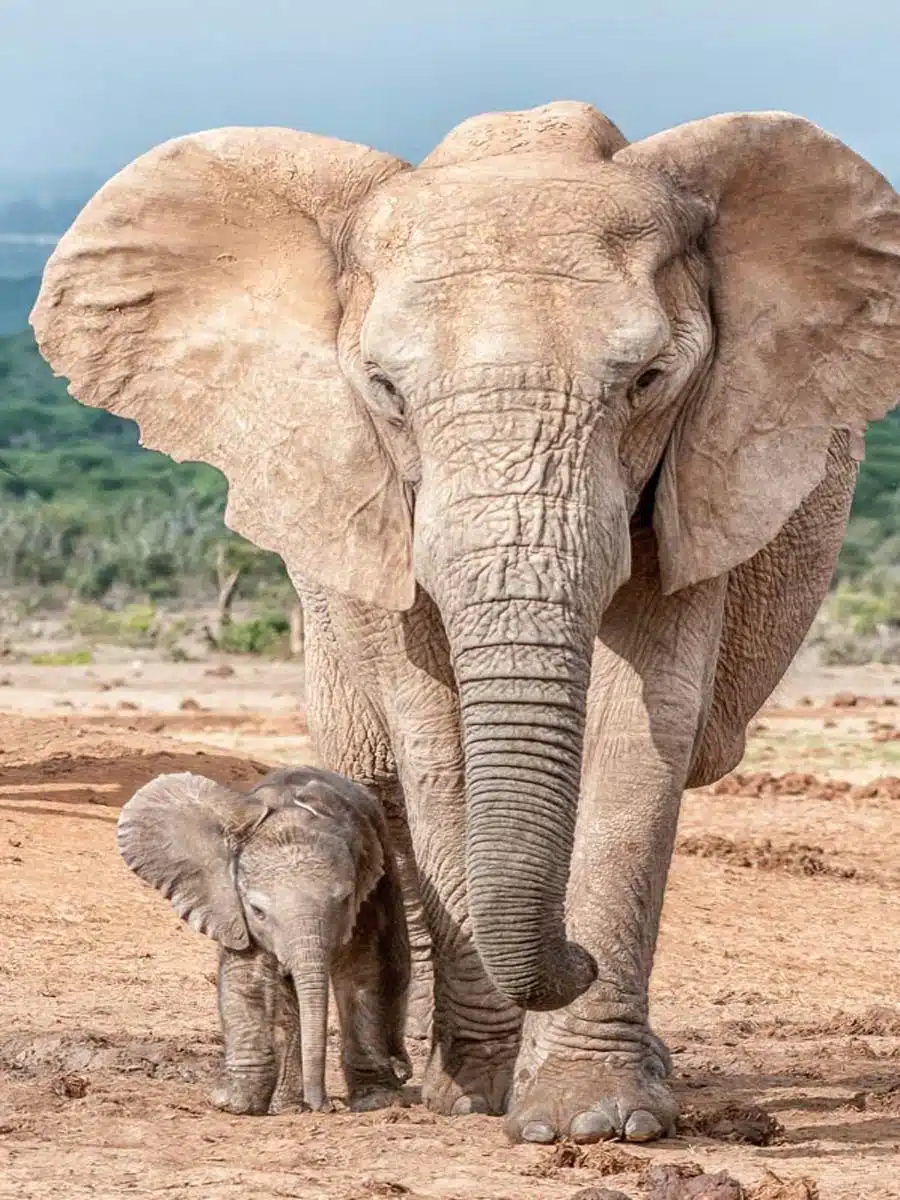 Despite officially being winter, Tanzania is still one of the best places to go in June. Bearable temperatures accompanied by clear skies and no rainfall make exploring the country's natural beauty a must.
Heading to the Serengeti is mandatory; this is where the wildebeest congregate during the famous Wildebeest Migration. But the safari isn't all that's there; you can enjoy a beach escapade in Zanzibar or catch dance performances at the Bulabo Dance Festival.
And, if you're a keen adventurer, June is also one of the best times to tackle Mount Kilimanjaro – the weather is mild, making for a far more pleasant climb.
Next Read: Tanzania + Zanzibar – An Escape to the Exotic
Suggested Stay: Z-Lodge Zanzibar
Bali
Average Temperatures: 28°C high; 22°C low
Season: Summer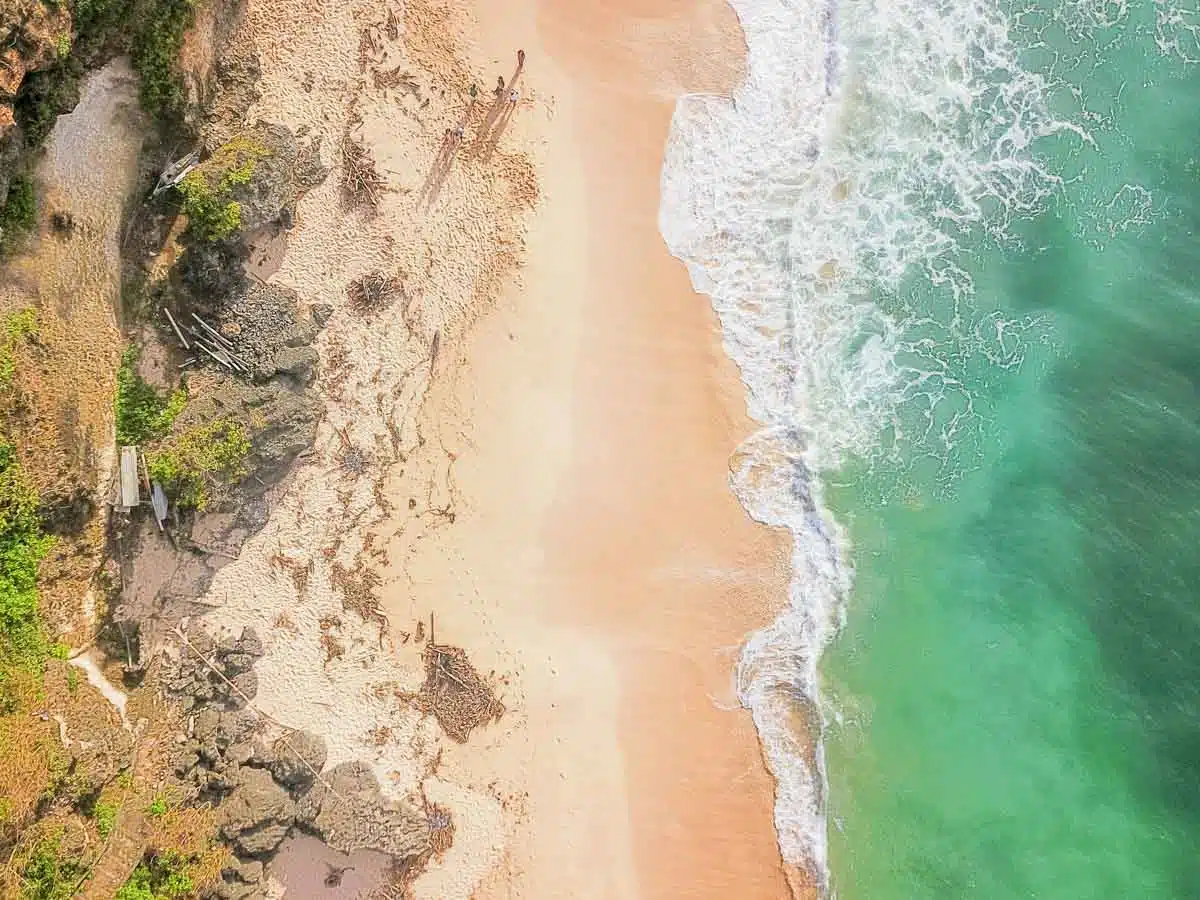 Bali is an ideal destination all year round, but it especially shines during the summer. One of the best vacation spots in June, you can expect clear skies, soothing winds and a little rain.
I'll be honest, trying to pick just a handful of reasons to visit Bali in the summer is difficult. But let me start with its beaches. You won't go wrong with any of the beaches near Canggu, but for those seeking a little bit more of a tranquil escape, Balangan is a little further south and definitely my favourite.
Aside from that, there are plenty of hiking trails that are well worth tackling in the summer months – the Mount Batur Sunrise tour is a classic, but I also recommend you take on a trek in the Jatiluwih Rice Terraces.
Next Read: Bali Travel Tips
Suggested Stay: Alila Seminyak
The Grand Canyon, USA
Average Temperatures: 34°C high; 15°C low
Season: Summer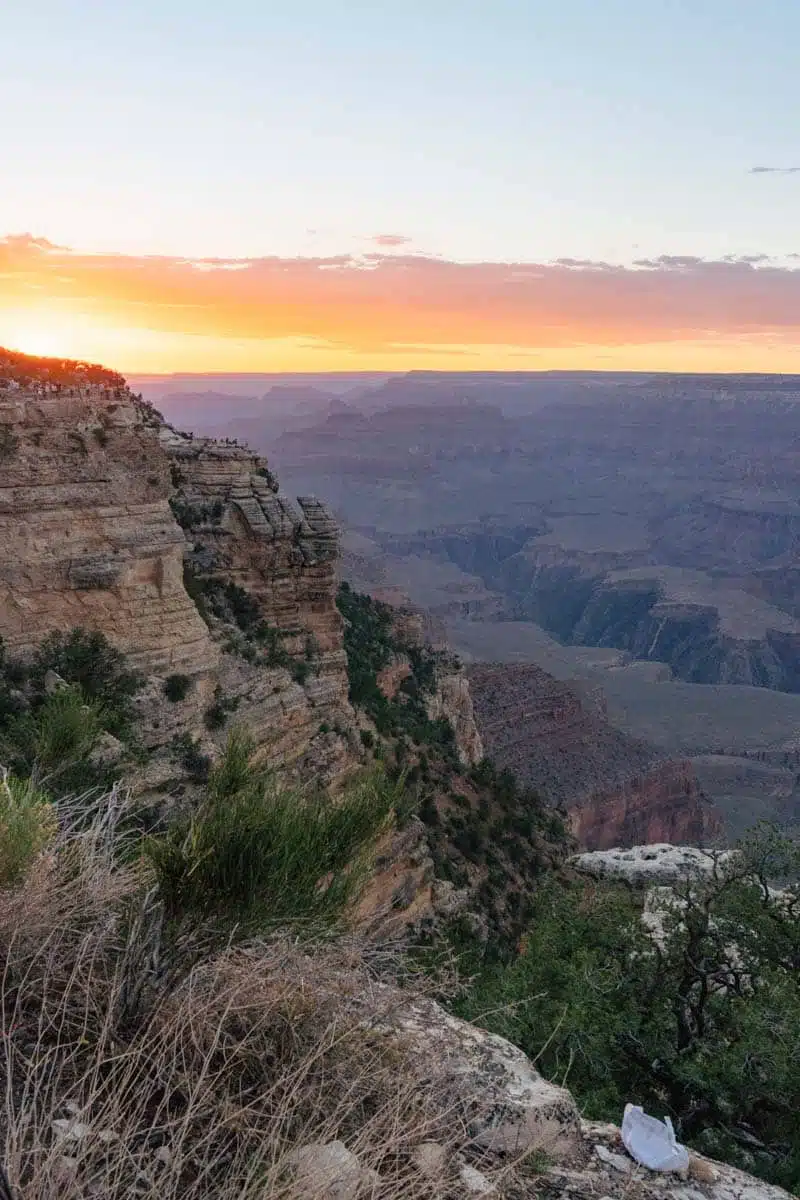 The Grand Canyon isn't exactly a hidden gem, but it does tend to clear out significantly during the summer. This means it's the perfect time to walk around like you own the place, all in exchange for plenty of heat and dry weather — but it's not quite as bad as July and August.
Once here, you can enjoy Desert View Drive, which provides stunning vistas and beautiful sunsets at almost every stop. If you're brave, I recommend a skywalk across the gorge.
Without a doubt, my favourite thing to do in the Grand Canyon, and something I don't think I'll quite ever top, is taking a helicopter tour and witnessing the canyon's beauty from above. Pay the extra $50 for front-row seats and thank me later.
Next Read: 4 Epic Grand Canyon Road Trips
Suggested Stay: The Grand Hotel at the Grand Canyon
Utah's National Parks, USA
Average Temperatures: 35°C high; 17°C low
Season: Summer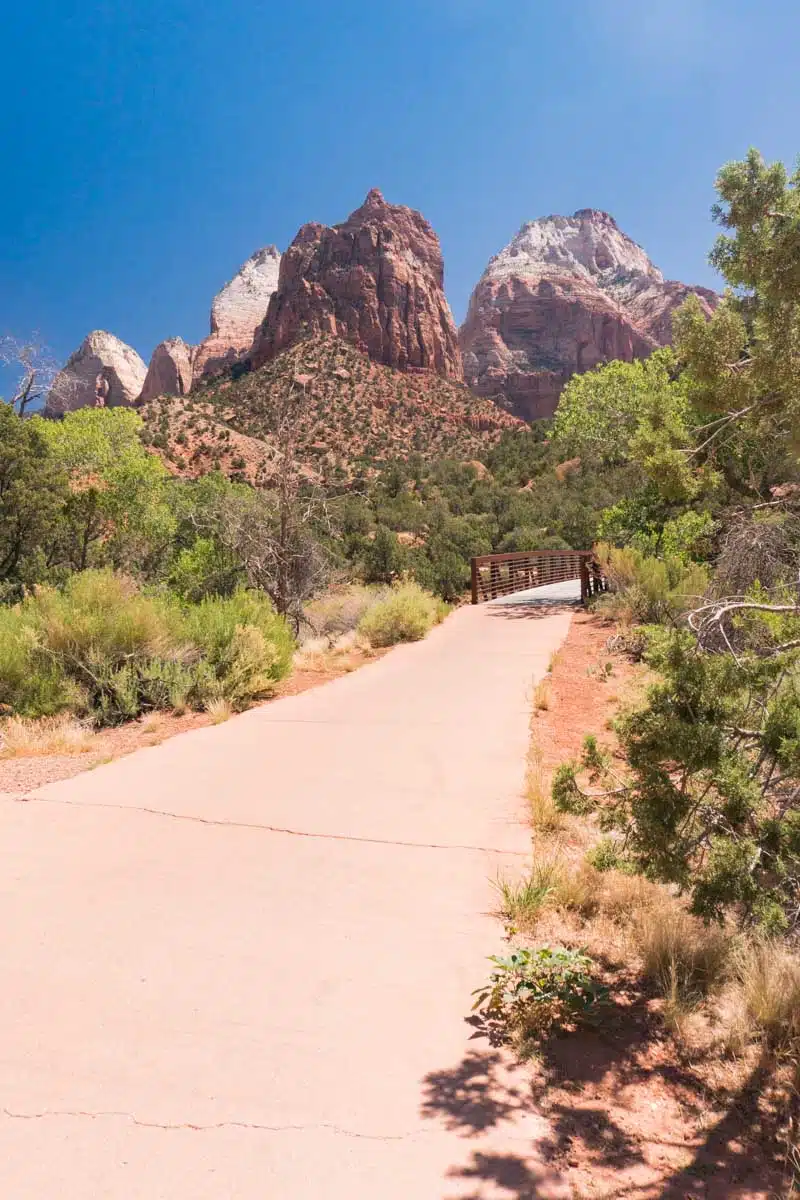 Like the Grand Canyon, Utah's national parks are sweltering in June. The good news is it's a dry heat, so you won't sweat as much. The bad news? It's still hot as heck.
Whether you head to Zion, Bryce Canyon, Arches, Capitol Reef or Canyonlands National Park – or, even better, tackle a mighty roadtrip through them all – you can expect to come across the famous red rock formations and verdant forestry.
Add to that emerald pools, fabulous vistas and scenic hikes and you're guaranteed fun.
Next Read: Things to Do in Utah
Suggested Stay: Little American Hotel Salt Lake City
Yosemite National Park, USA
Average Temperatures: 27°C high; 8°C low
Season: Summer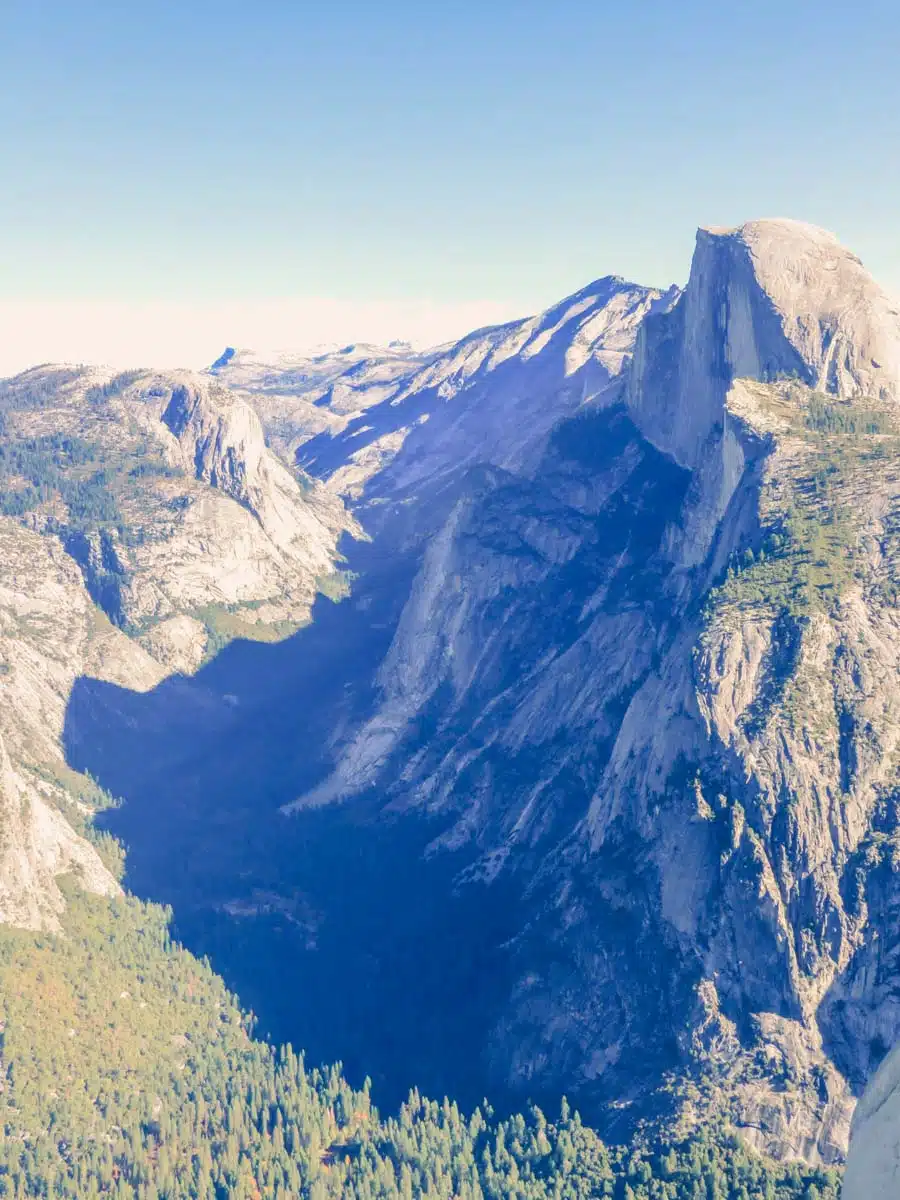 Yes, another incredible US destination – this time, here's why you should visit Yosemite in June. The weather during this time is ideal, with warm days and refreshingly cool evenings, and rainfall is minimal.
I'm not being dramatic when I say that Yosemite in June is a hiker's paradise.
In fact, one of the top activities to enjoy in Yosemite during June is taking a short trek to Yosemite Falls, where you'll be treated to the awe-inspiring beauty of the cascading waters.
Another must-visit spot is Tenaya Lake, boasting a picturesque backdrop of granite peaks that are truly breathtaking. Combine this with epic views of Half Dome and Sentinel Peak, and you'll be glad you brought your camera along.
Next Read: 3-Day Yosemite Itinerary
Suggested Stay: Evergreen Lodge at Yosemite
Mykonos, Greece
Average Temperatures: 27°C high; 18°C low
Season: Summer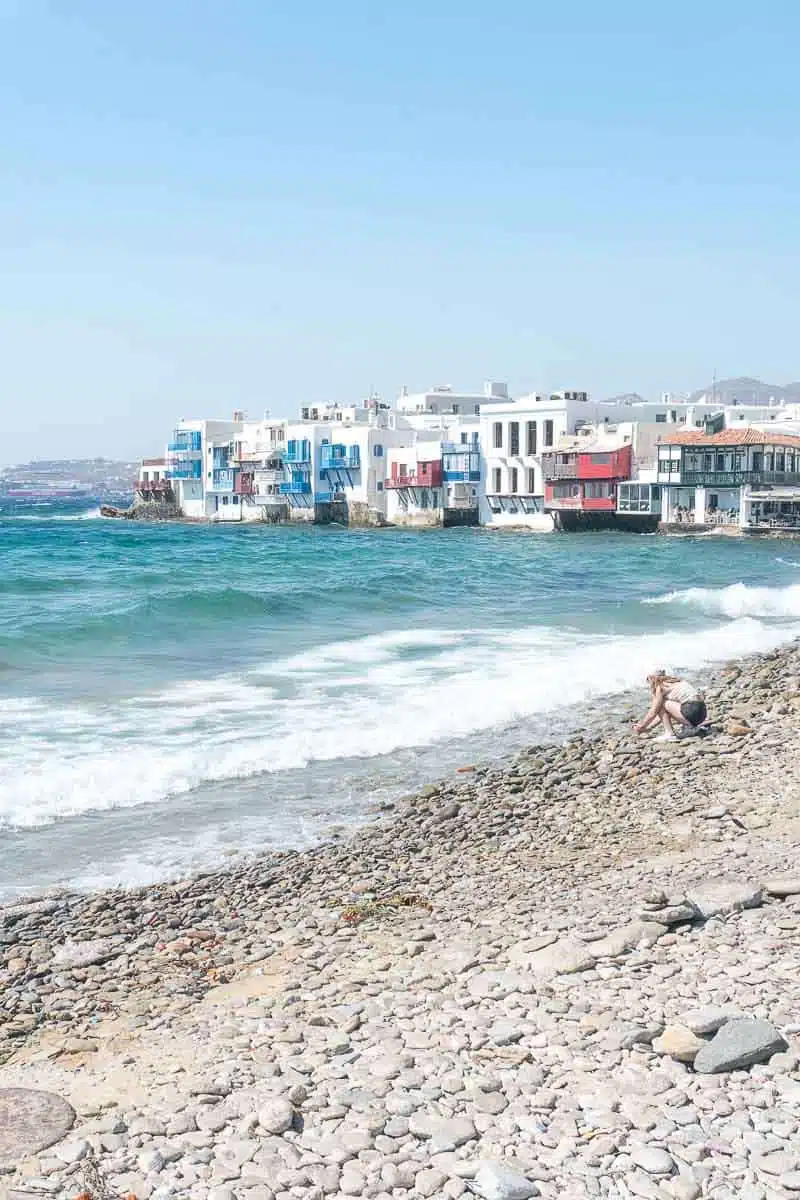 Despite the fact that June marks the beginning of peak season in Mykonos, the crowds that flock to this stunning island are well worth it. The summer months in Mykonos are brimming with activity and provide the perfect opportunity to soak up the endless hours of sunshine.
Spend your days leisurely strolling through the charming, whitewashed alleys of Mykonos Town, lounging on one of the island's many beautiful beaches, and heading to Oniro Sunset Bar for sundowners as you take in the breathtaking sunset.
Next Read: Things to do in Mykonos
Suggested Stay: Adel Private Suites
Menorca, Spain
Average Temperatures: 26°C high; 17°C low
Season: Summer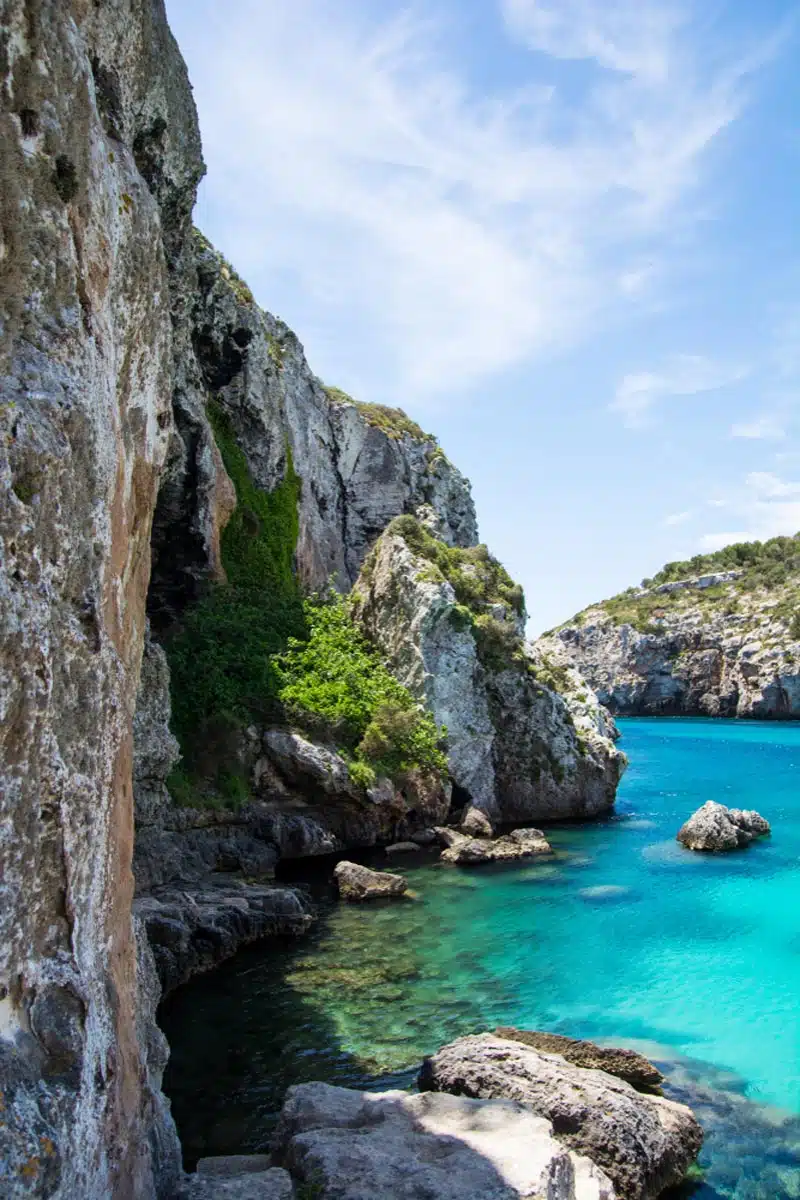 June is the perfect time for some Mediterranean merriment, and what better place than Menorca, one of Europe's top destinations? Think clear skies, little-to-no rainfall and total seclusion; you won't find better June vacation destinations.
At the start of summer, you can expect Menorca beaches without the crowds. Better yet, you'll still have unforgettable sunsets, easy hiking trails and local cuisine to satisfy your hunger for adventure.
Next Read: Best Hikes in Menorca
Suggested Stay: Barceló Nura
Iceland
Average Temperatures: 14°C high; 8°C low
Season: Spring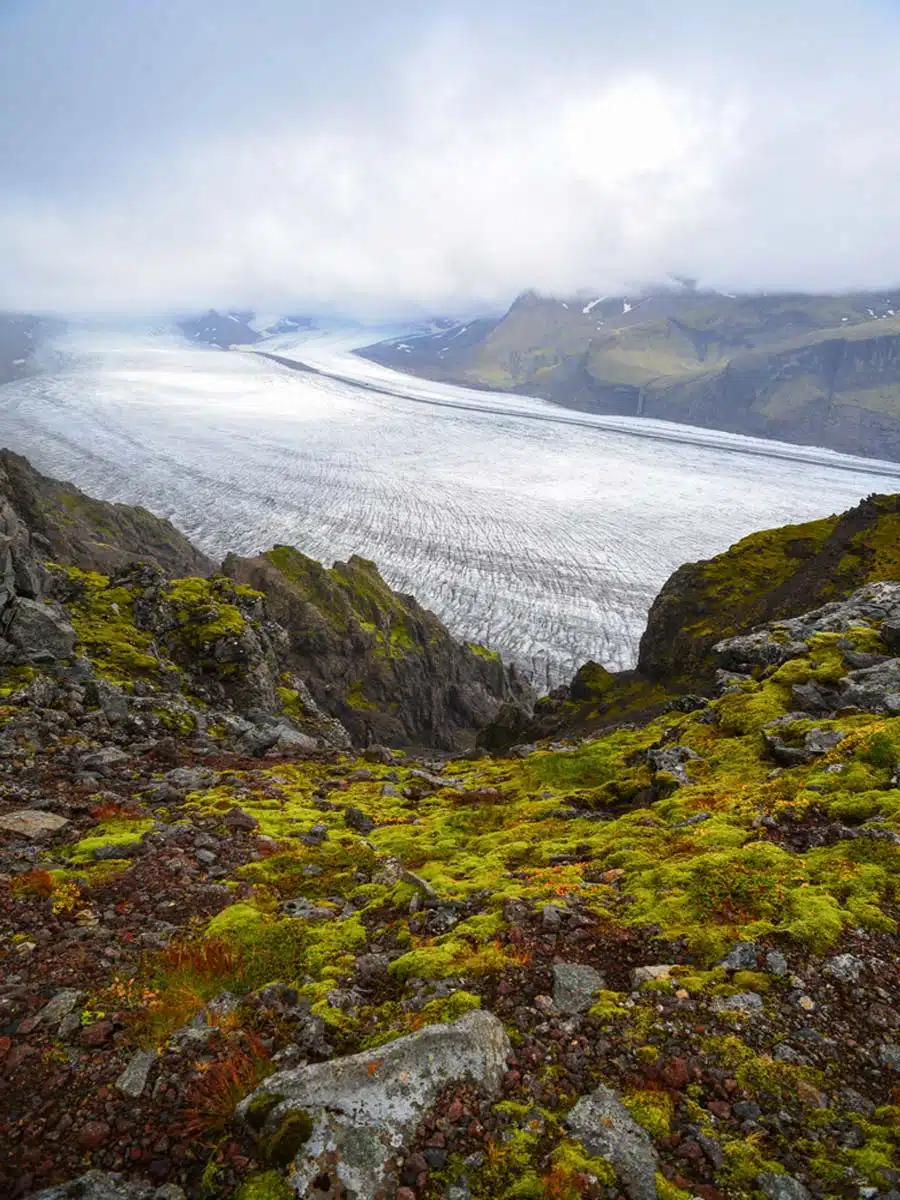 Iceland has quickly become one of the world's favourite destinations. As a result, it's one of the best destinations in June, thanks to a fine blend of activities and mild temperatures.
In June, you'll have the best chance to see the alluring blue whales, and you can also hike the nation's glaciers as trails remain open during the period. And the views are nothing short of breathtaking.
For those looking to see the Golden Circle, June is the ideal time to delve beneath the Silfra fissure – where you can snorkel between the North American and Eurasian tectonic plates without the bone-chilling winter temperatures.
Want to know what else is cool? Another attraction is the midnight sun (no, not the moon), best seen during June. During this time, the sun never fully sets – endless daytime hours? Yes please.
Next Read: Iceland Travel Guide
Suggested Stay: Reykjavik Marina
Nevis
Average Temperatures: 31°C high; 24°C low
Season: Summer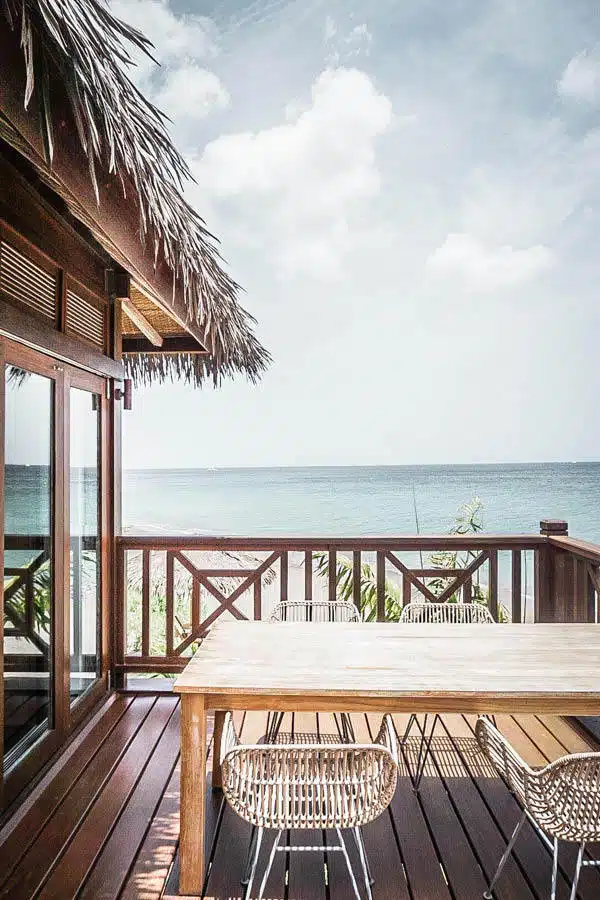 The other half of St. Kitts and Nevis is easily one of the best June vacations. Why? Well, hotel rates are at their lowest, and the winter crowds are long gone — all in exchange for minor but regular downpours.
Still, the sun is out most of the time, meaning the white-sand beaches practically beg you to dive in. But the Caribbean island isn't all sun and water, with Charlestown and its colonial-period architecture waiting.
Another fun activity is admiring Nevis Peak, which a few brave souls have hiked to — just not me.
I'll let you in on a secret, though. If the idea of scaling a volcano on your trip doesn't sound too fun, you can get gorgeous views of the peak from so many spots on the island. The nearby Montpelier Plantation Inn and the Botanical Gardens are my top choices.
Next Read: Most Beautiful Islands in the Caribbean
Suggested Stay: The Hamilton Beach Villas and Spa
Kenya
Average Temperatures: 25°C high; 18°C low
Season: Winter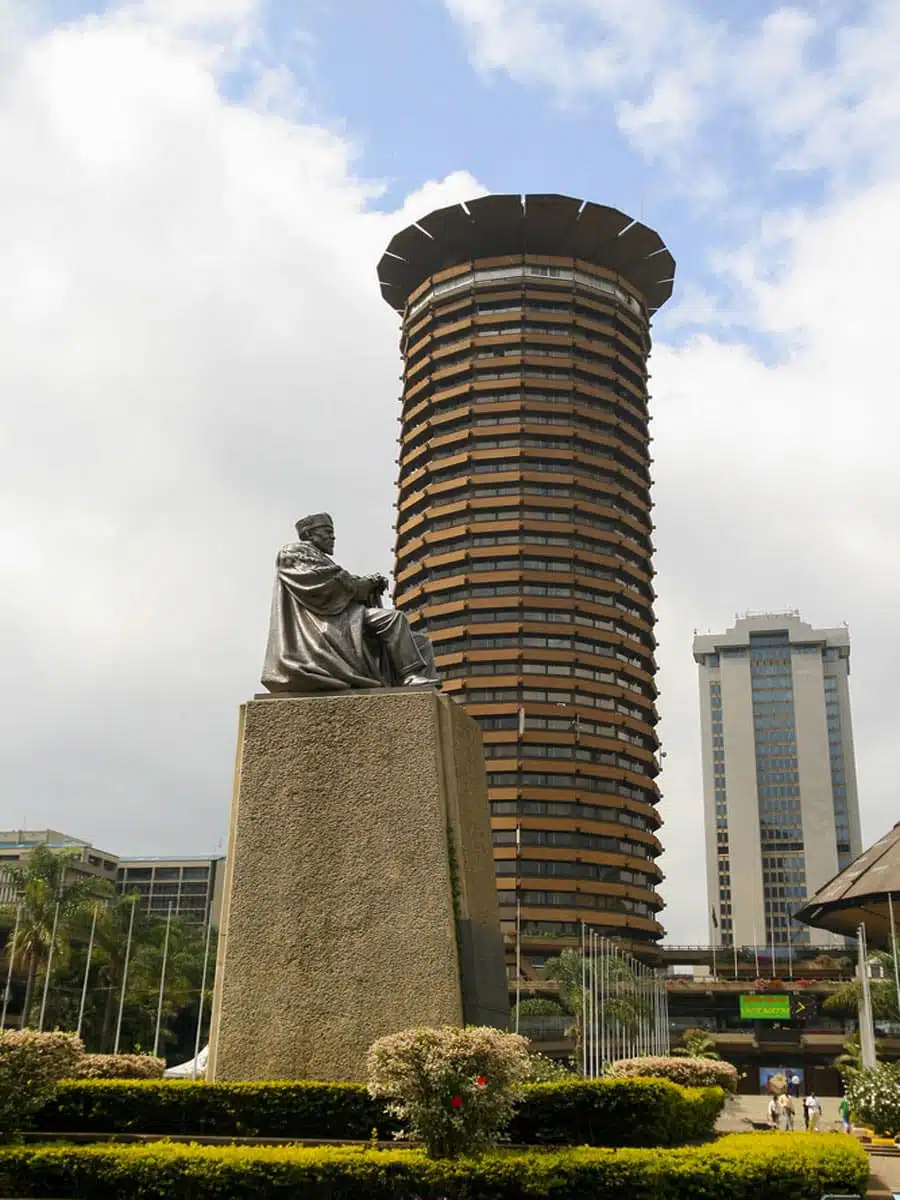 One of the main reasons to visit Kenya in June is for the opportunity to witness the wildebeest migration in its early stages. Don't worry if you're looking to venture off the beaten path, there are plenty of hidden gems waiting to be discovered.
Head to the coastal towns of Mombasa and Malindi to explore the stunning coral reefs and soak up some sun on the beautiful beaches. Or, for those of you who love an adventure, hiking through the dramatic landscapes of Hell's Gate National Park is an absolute must-do.
That said, no visit to Kenya is complete without a stop at the Nairobi National Museum, where you can learn about the country's rich cultural heritage and history.
Next Read: Best Places to Visit in Africa
Suggested Stay: The Boma Nairobi
Ningaloo Reef, Australia
Average Temperatures: 24°C high; 13°C low
Season: Winter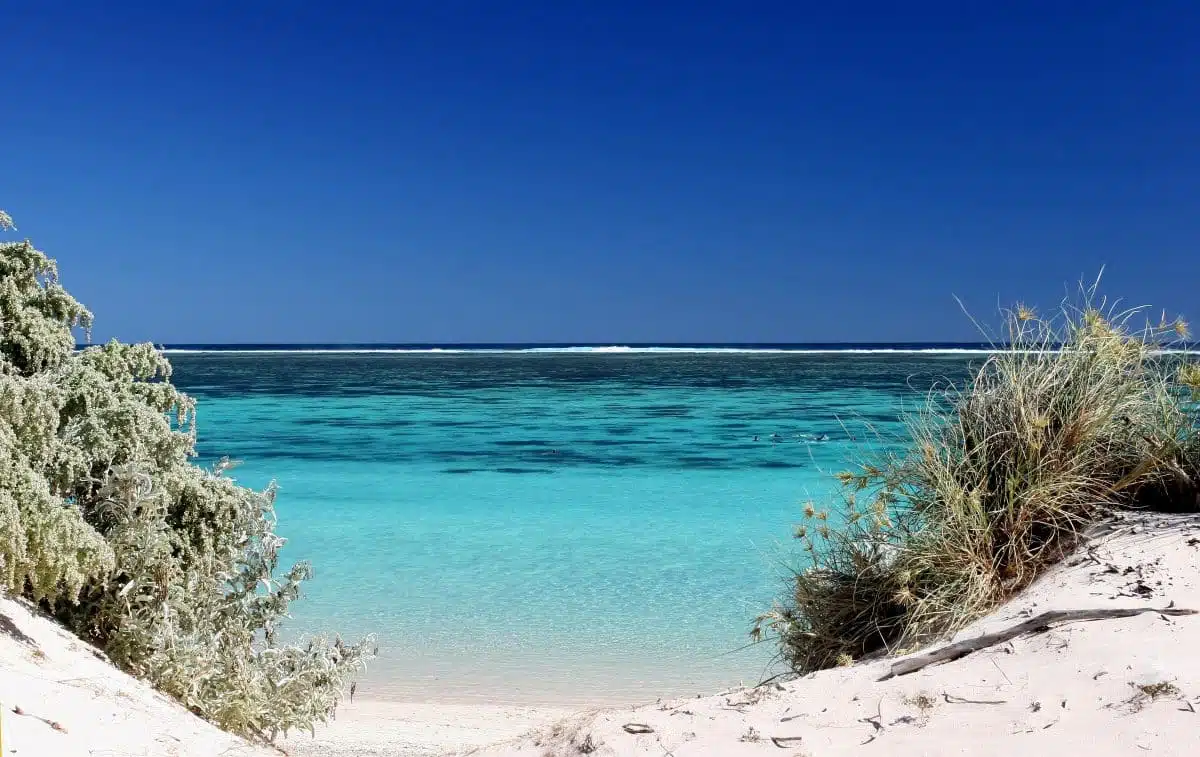 Are you planning on visiting Ningaloo Reef in June? Well, my friend — you are in for a treat. June is rainy, but the natural beauty is a good trade with Mother Nature.
Not only will you witness stunning coral formations, but you might also spot some whale sharks on a snorkelling adventure. Outside the water, see incredible red rock formations at the Cape Range National Park or enjoy 4-wheel driving escapades at Carnarvon's several stations.
Next, Read: Australia Travel Guide
Suggested Stay: Exmouth Escape Resort
The Azores, Portugal
Average Temperatures: 21°C high; 16°C low
Season: Summer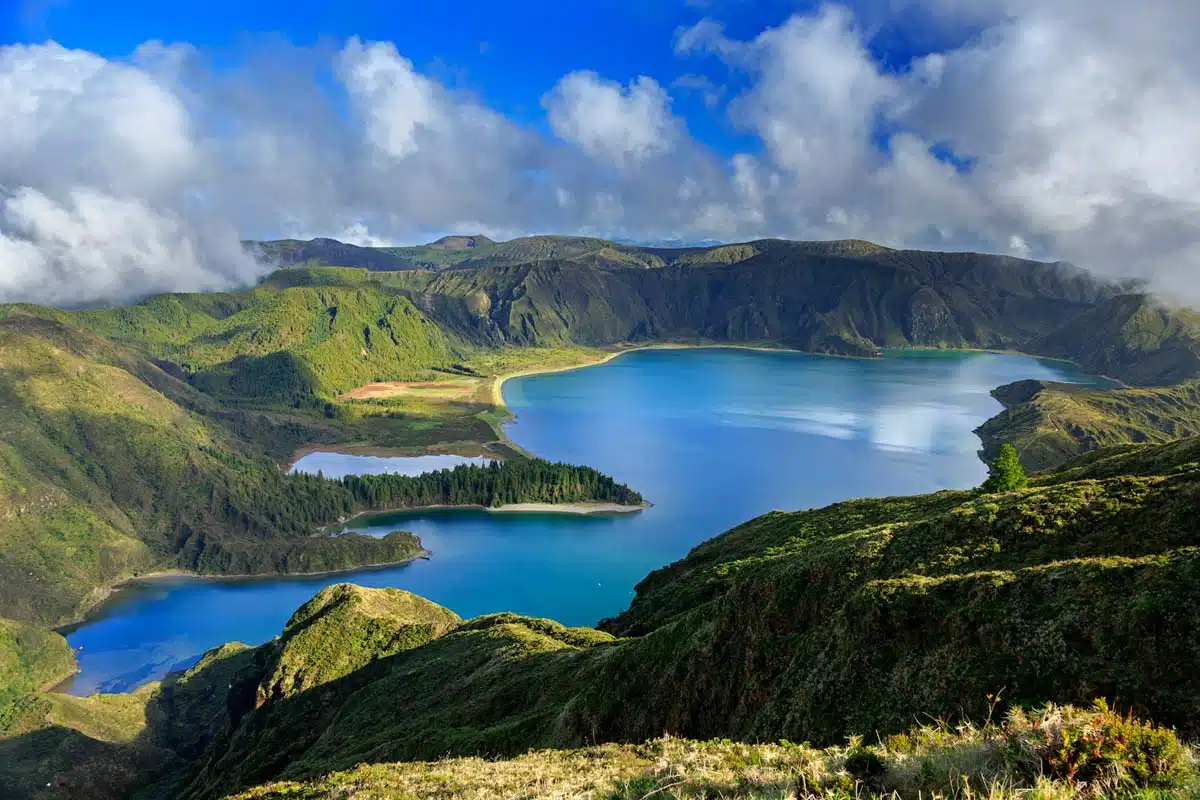 What happens when you pair the warm Mediterranean with rugged natural beauty and fantastic beaches? You get the Portuguese Azores islands, of course.
This archipelago features nine volcanic islands, each with its own unique charm and beauty. They truly are a nature lover's paradise, offering a variety of outdoor activities such as hiking, swimming, and whale watching.
Base yourself in Ponta Delgada, and you can hike the Sete Cidades and end your days in a natural hot pool at the Ponta de Ferreira. Elsewhere, you can take in stunning views of the Capelinhos Volcano on Faial Island or spend time at Terceira's Praia da Riviera beach.
Next Read: Best Time to Visit Portugal
Suggested Stay: Senhora da Rosa, Tradition & Nature Hotel
Edinburgh, UK
Average Temperatures: 18°C high; 9°C low
Season: Summer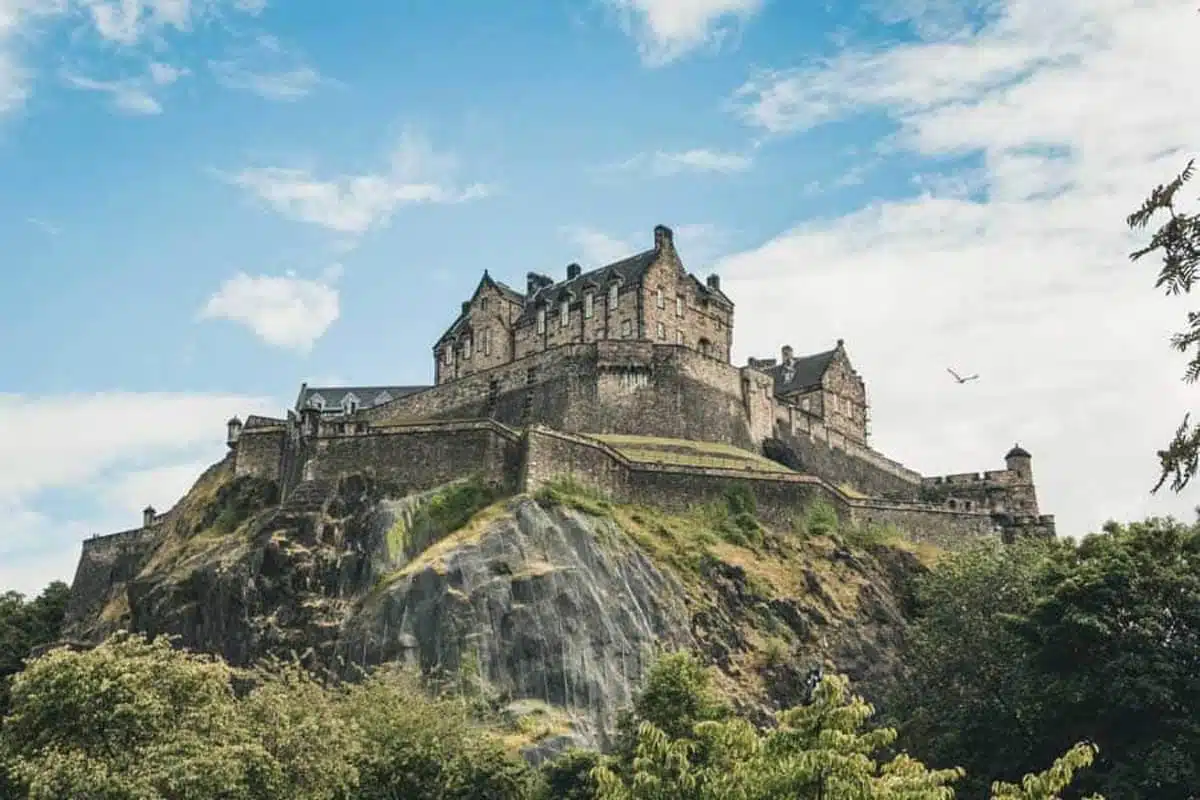 Like its UK cousin, London, June brings sunny skies (with possible drizzle) in Scotland's capital, Edinburgh.
Get your dose of the arts by admiring art at the Leith Festival, or get lost in the world of filmmaking at the Edinburgh International Film Festival.
Otherwise, there's no better time to admire the city's historical attractions – Edinburgh Castle and the Royal Mile being the most prominent. Or, take a hike to Arthur's Seat and enjoy views of Edinburgh in the sun.
Next Read: Things to do in Scotland
Suggested Stay: Apex Grassmarket Hotel
Prague, Czech Republic
Average Temperatures: 24°C high; 14°C low
Season: Summer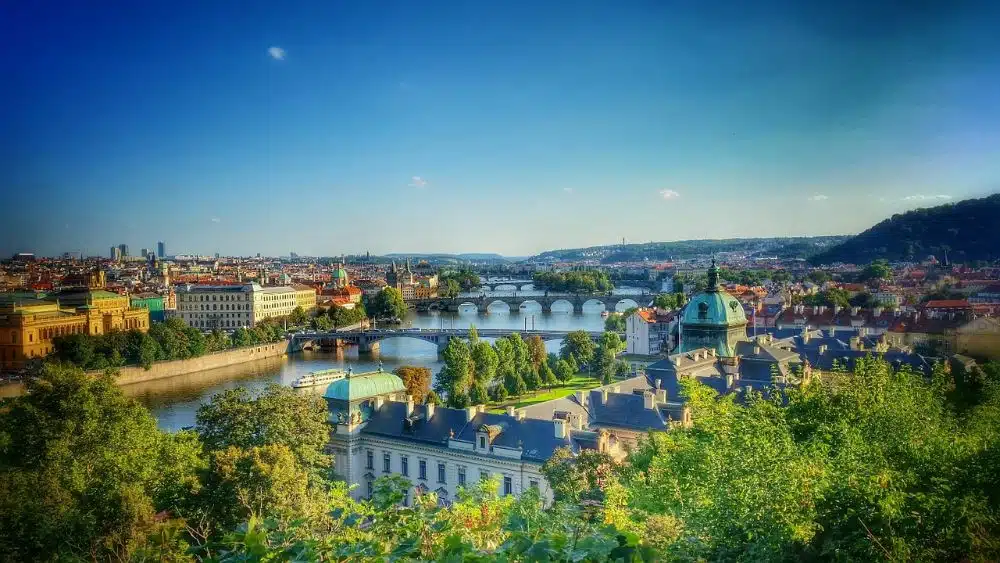 Prague's summer starts in June, promising sunny days, no rainfall and a long list of activities. This also coincides with the peak season in the city, so come with a fat wallet.
Its mild climate is the perfect weather for this walkable city, with Prague Castle the main draw, but Nerudova Street and its historic burgher houses are also worth the toll on your feet. Get your fix of history by heading to Old Town Square and admiring the incredible Astronomical Clock.
Next Read: Where to Stay in Prague
Suggested Stay: Hotel U Prince
Langkawi, Malaysia
Average Temperatures: 32°C high; 25°C low
Season: Summer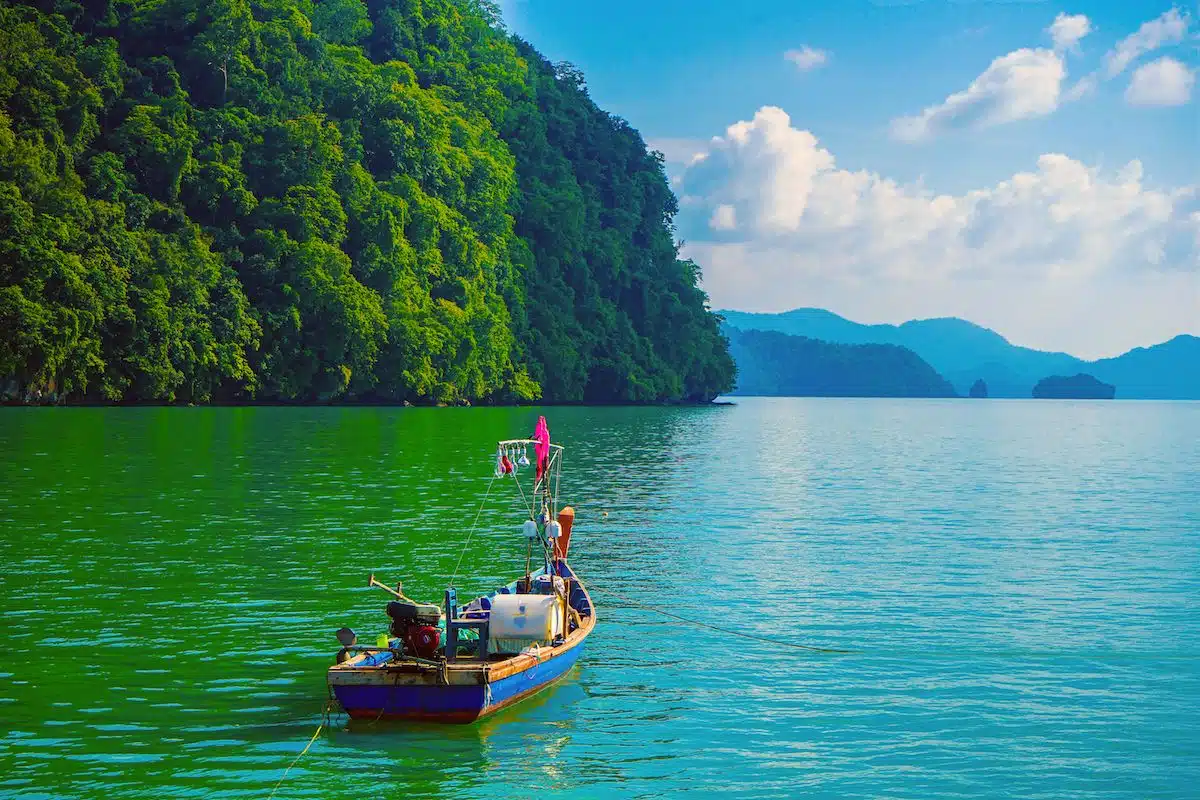 Langkawi is a paradise blessed with fantastic weather all year round, meaning it's easily one of the best June travel destinations. During the month, the island features long hours of sunshine sans the crowds but coupled with some of the wettest periods of the year.
All year, the Langkawi Sky Bridge is a popular attraction for the scenic views enjoyed from the bridge and the gondola rides. Stay in the sky by parasailing above the island's beautiful landscape.
If that's too scary, you can always settle on a visit to the beaches, with Pantai Cenang easily the best beach.
Next Read: Things to do in Malaysia
Suggested Stay: PARKROYAL Langkawi Resort
Best Places to Visit in June: Practical Tips and Guides
It goes without saying, but book well in advance – for places like London, Edinburgh and Menorca, prices can skyrocket in the warmer months.
If you're on a budget, make sure to use tools like Skyscanner to get flight deals and Booking.com for accommodation deals. They can save you serious cash.
Best Places to Travel to in June: Map