Discover the best places to stay in San Sebastian. From its charming Old Town to the vibrant neighbourhood of Gros, here's where to base yourself.
Visiting San Sebastian and not quite sure where to bed down? Let me help you with this handy guide.
Whether you're after a culture-filled adventure spent wandering through the Old Town's streets, prefer to get your party on or want to cheer on Real Sociedad with the locals, there are plenty of cosy neighbourhoods to choose between.
Luckily, you've got me to guide you. Read on to discover the best places to stay in San Sebastian.
Best Places to Stay in San Sebastian: At a Glance
Where to Stay in San Sebastian, Spain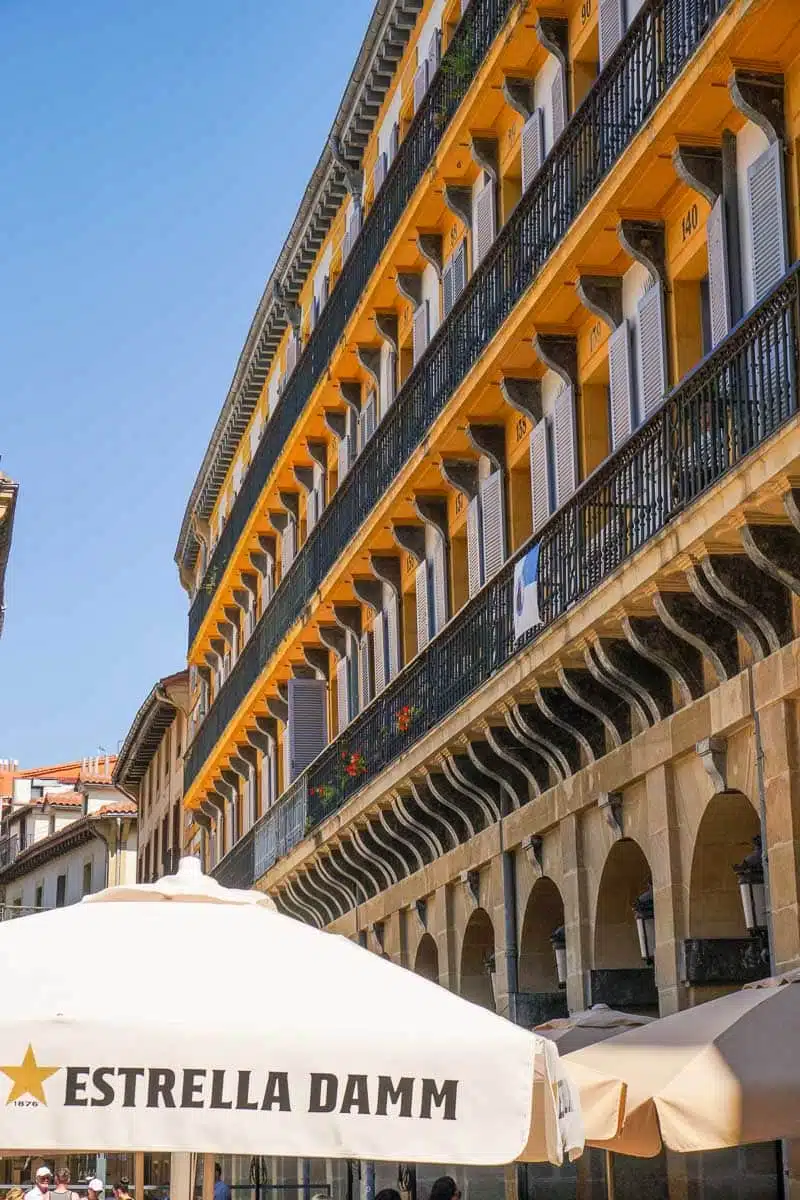 Regardless of whether you're in San Sebastian to eat, drink or soak up the culture, these are the best places to stay…
Parte Vieja: Where to Stay in San Sebastian for Sightseeing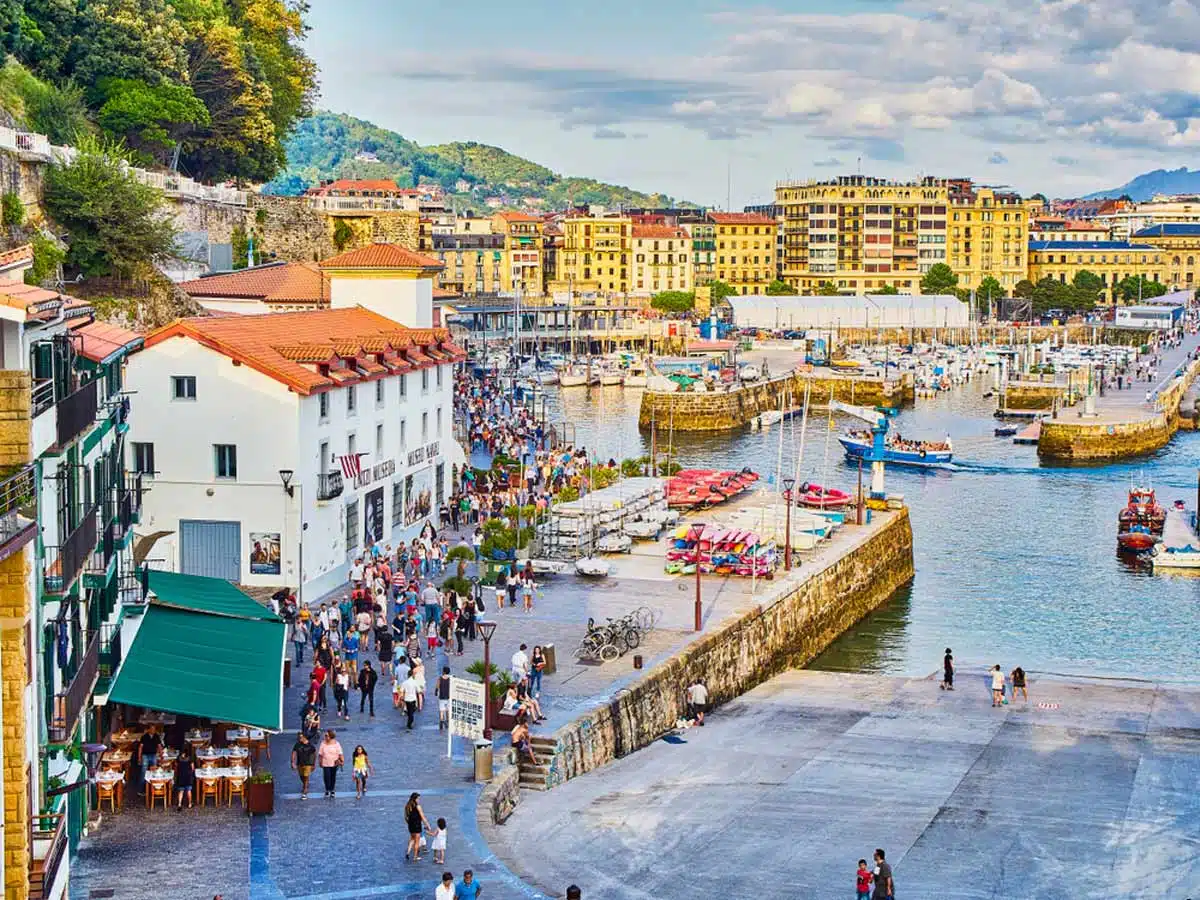 The historic Old Town of San Sebastian is an undeniable entry to the competition for the best places to stay in San Sebastian, Spain.
Why? Strolling through its pedestrian streets gets you close to the city's rich culture and history. It's a collection of sights, sounds and experiences that resonate with any memorable Spanish getaway.
There's enough eye-catching architecture to fill your days, from the 16th-century San Vicente Church to the Santa Maria Basilica. And let's not forget the incredibly vibrant atmosphere created by the many restaurants where a drink (or two) awaits.
Parte Vieja Highlights
Plaza de la Constitución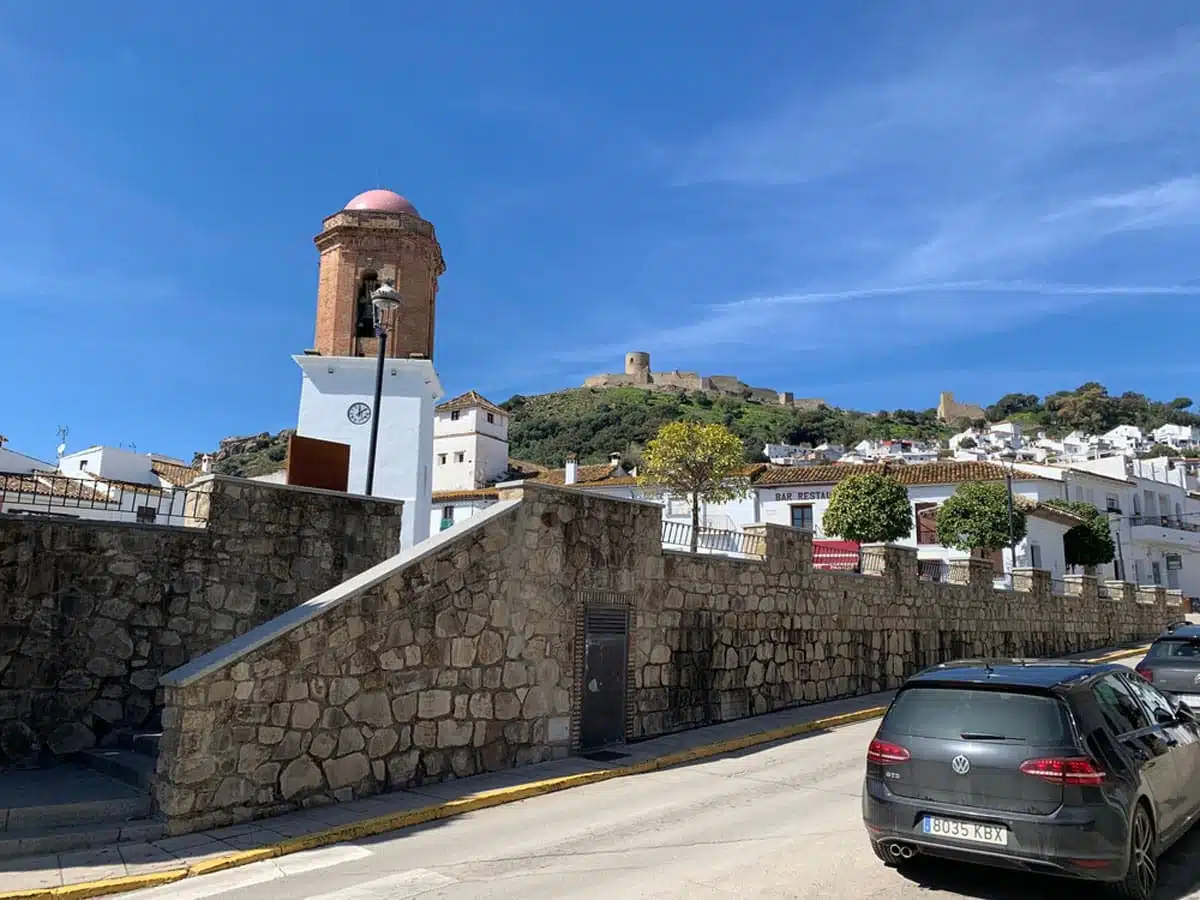 The beating heart of Parte Vieja and the entirety of San Sebastian, the Plaza de la Constitución is one of the best places to explore. Used as the town hall until 1940 and then experiencing a short stint as a bullring, today, restaurants and cafés line the plaza.
The Aquarium of San Sebastian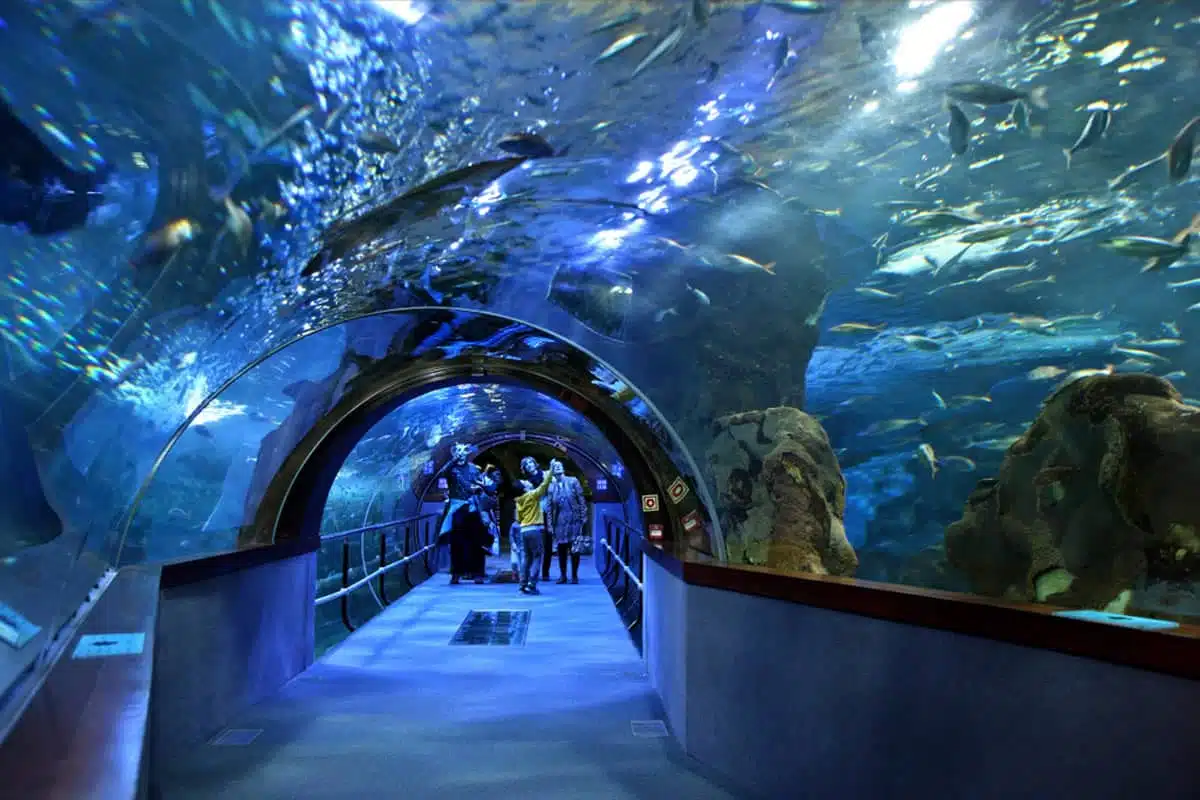 If you're on a sightseeing trip or a first-time visit to San Sebastian, stopping at the Aquarium of San Sebastian is a must. Aside from its stellar seaside location, its show stopping attraction is the walk-through ocean tunnel, complete with sand tiger sharks.
Suggested Hotels in Parte Vieja
SANSEbay Hotel
If you're after a San Sebastian hotel that offers the ideal location and unparalleled views, SANSEbay Hotel sits waiting. With stylish rooms and modern amenities, it's a fantastic mid-range option.
Lasala Plaza
One of the best accommodation options in Parte Vieja, Lasala Plaza, showcases bright contemporary-styled rooms with a fabulous rooftop terrace. Paired with its near-perfect location, it's a grand choice if you want to explore the beating heart of San Sebastian.
Centro: Best Place to Stay in San Sebastian on a Budget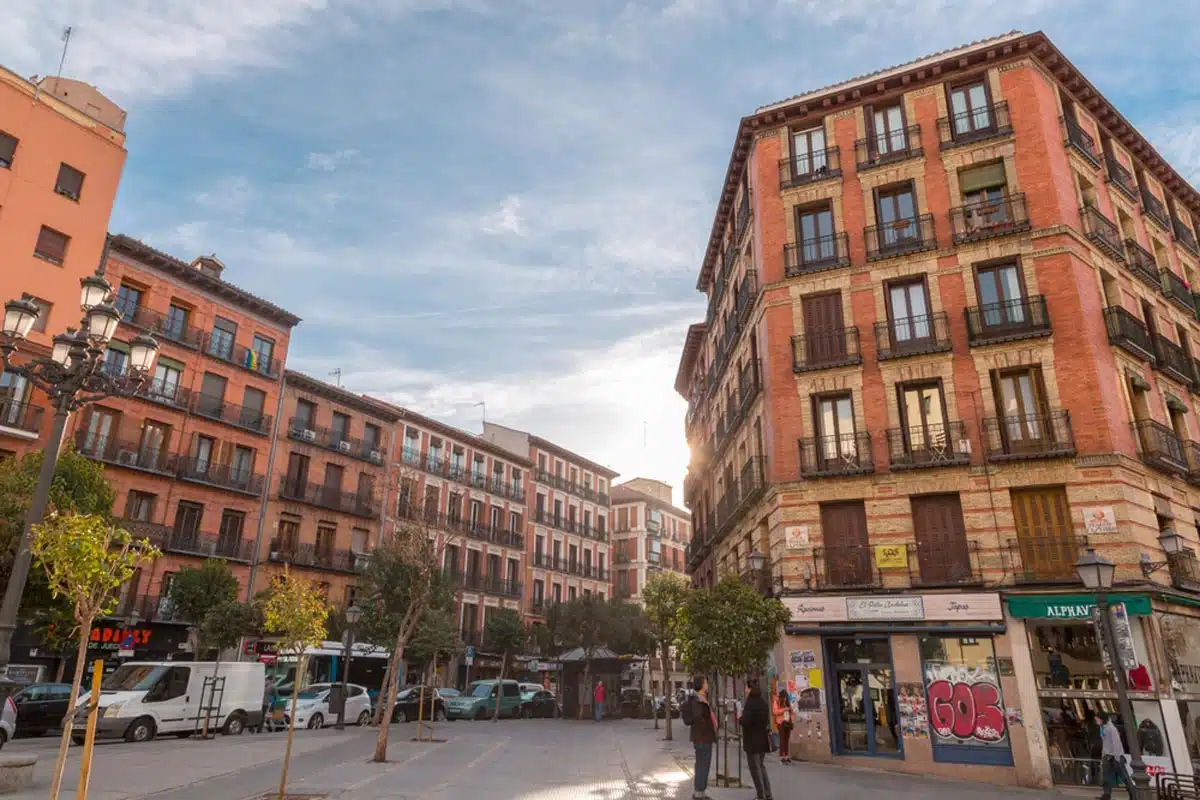 Parte Vieja reflects old-world San Sebastian but, on the other hand, Centro is a modern haven, with numerous high-end retailers lining Avenida de la Libertad.
Home to some of the most iconic landmarks and attractions in San Sebastian, surprisingly, accommodation prices are relatively low here. This means that if you're on a budget but want to experience every taste of the city, you won't go wrong with Centro.
That's not to say it's all shopping and nothing else, as there are numerous architectural hotspots in the neighbourhood. Buildings here range from mediaeval influences through Belle Epoque.
Centro Highlights
Buen Pastor Cathedral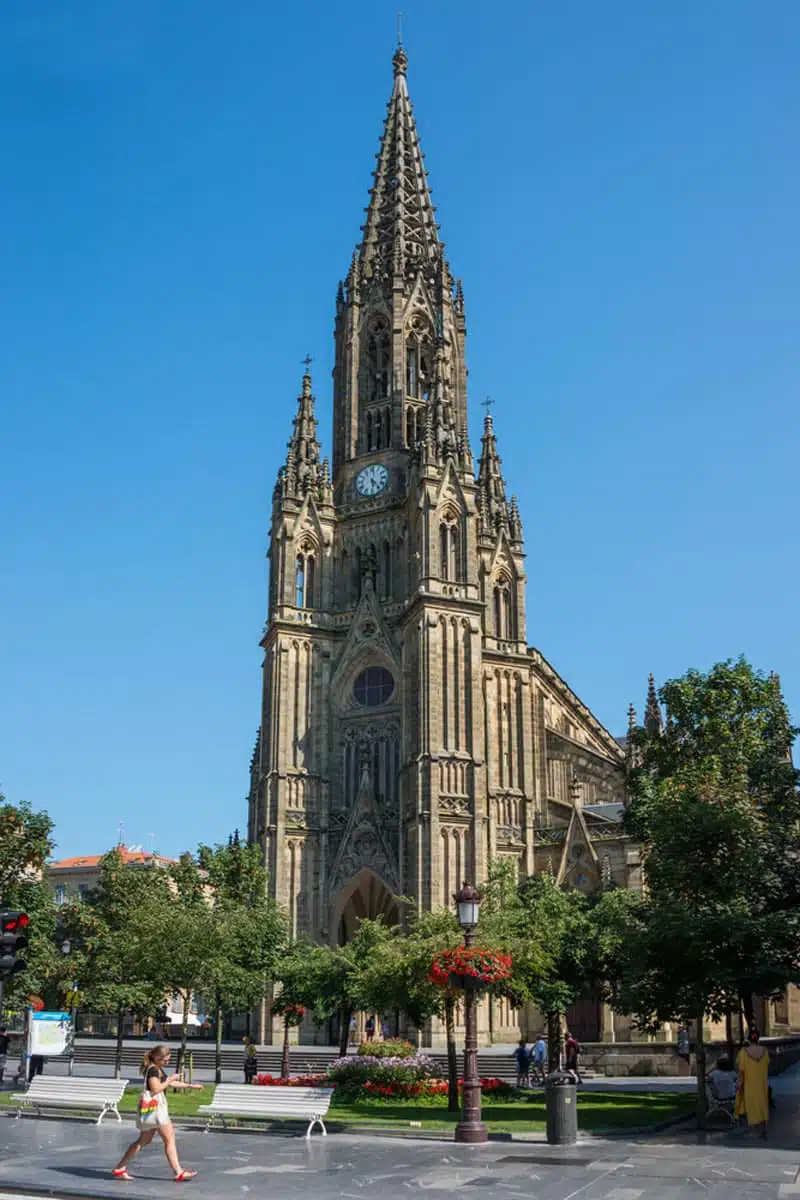 An iconic religious landmark of San Sebastian, the Buen Pastor Cathedral, dating back to 1897, is the tallest building in the city. Drawing influences from France and Germany, it's the perfect spot for some deep cultural diving.
Plaza de Gipuzkoa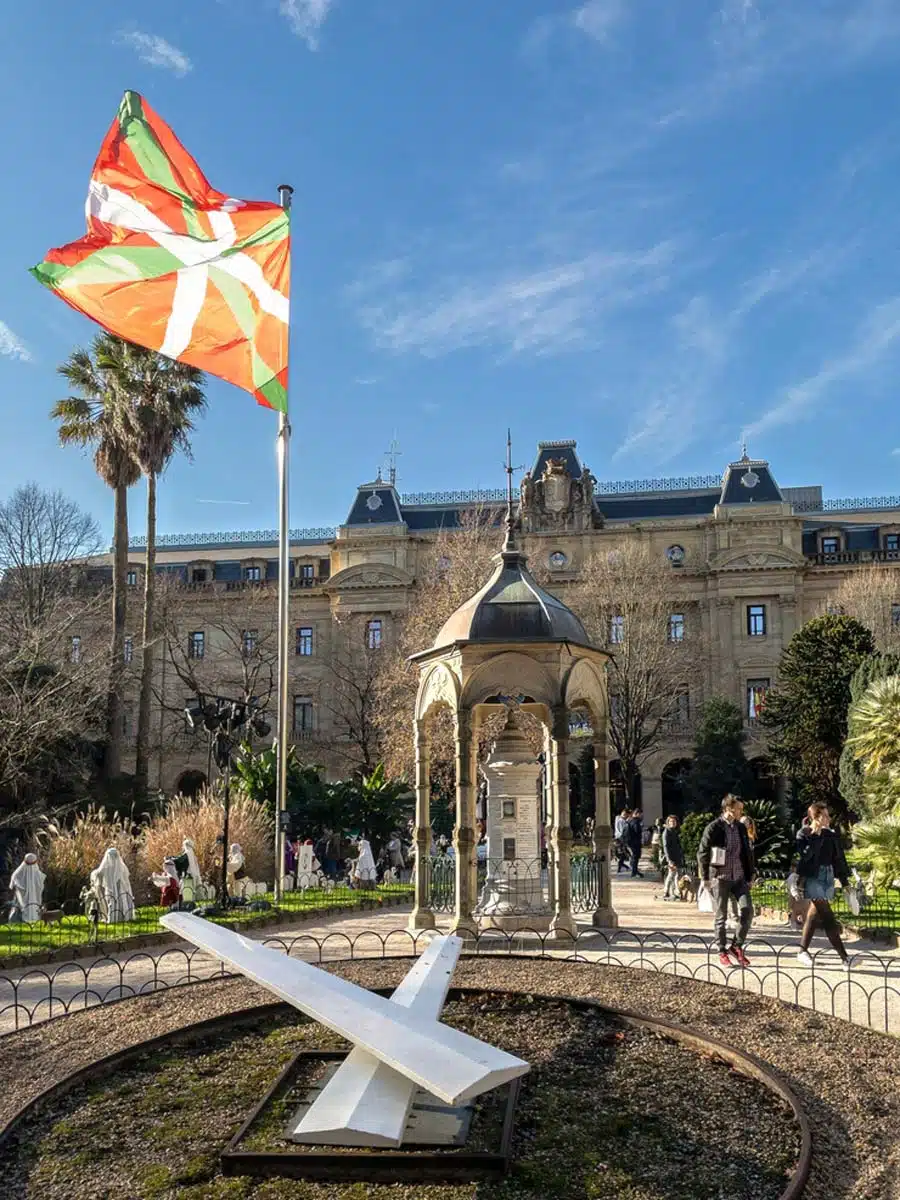 As close to a small (and sometimes off-the-beaten-path) oasis in San Sebastian as possible, the Plaza de Gipuzkoa occupies more than 5,000 m2. Symbolic of the rest of the city, you'll find sprawling outdoor restaurants and cafés and epic architecture here.
Suggested Hotels in Centro
Pension Penaflorida
This adorable apart-hotel is ideal if you're looking to save cash but don't want to compromise on style throughout your trip. Rooms are still rather swish, but the best part is that you'll have plenty of pennies leftover to spend and San Sebastian's top-rated restaurants.
Hotel Arbaso
Keen to stay in one of the coolest properties in the city? Look no further than the new kid on the block, Hotel Arbaso. Housed inside a 19th-century apartment building with beyond-sizable suites, this is also the site of the acclaimed restaurant, Narru.
Hotel Maria Cristina
Ok, so this option isn't as budget-friendly as the other two, but it's a gorgeous Centro option.
A tremendous authentic hotel in San Sebastian, Maria Cristina shines with Belle Epoque styling beside the river Urumea. Opening its doors in 1912, its long history means that staying here is nothing short of memorable.
Gros: Where to Stay in San Sebastian for Nightlife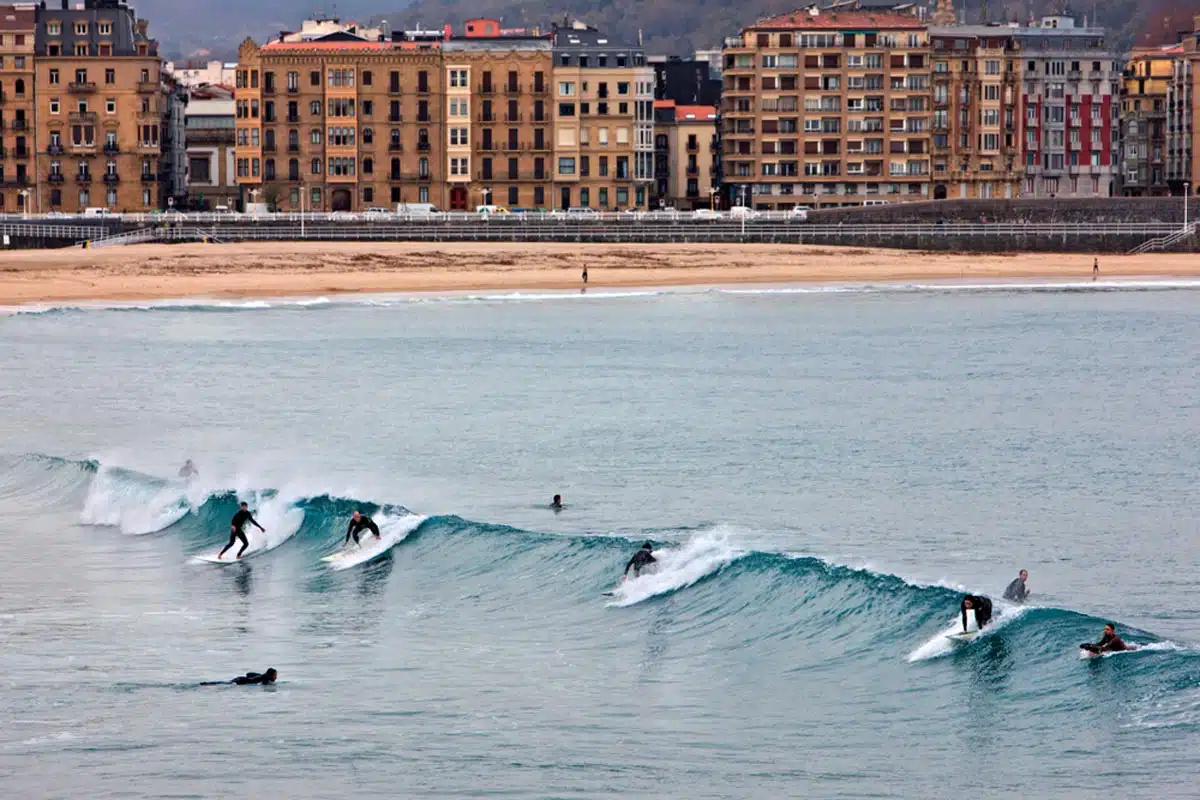 One of the liveliest areas in the city, Gros is among my favourite neighbourhoods in San Sebastian.
Fronting two completely different vibes, this is where surfers flock during the day, and party goers head at night. This is when vibrant bars and open-air clubs take over its otherwise calm streets. Catering to every taste, most of the popular hangout spots boast a more hip and alternative atmosphere.
If you're not keen on spending your nights out partying, Gros offers a more relaxed take on nighttime entertainment as well. Venues such as the Kursaal beckon with international stage shows on a rotational calendar.
Gros Highlights
Zurriola Beach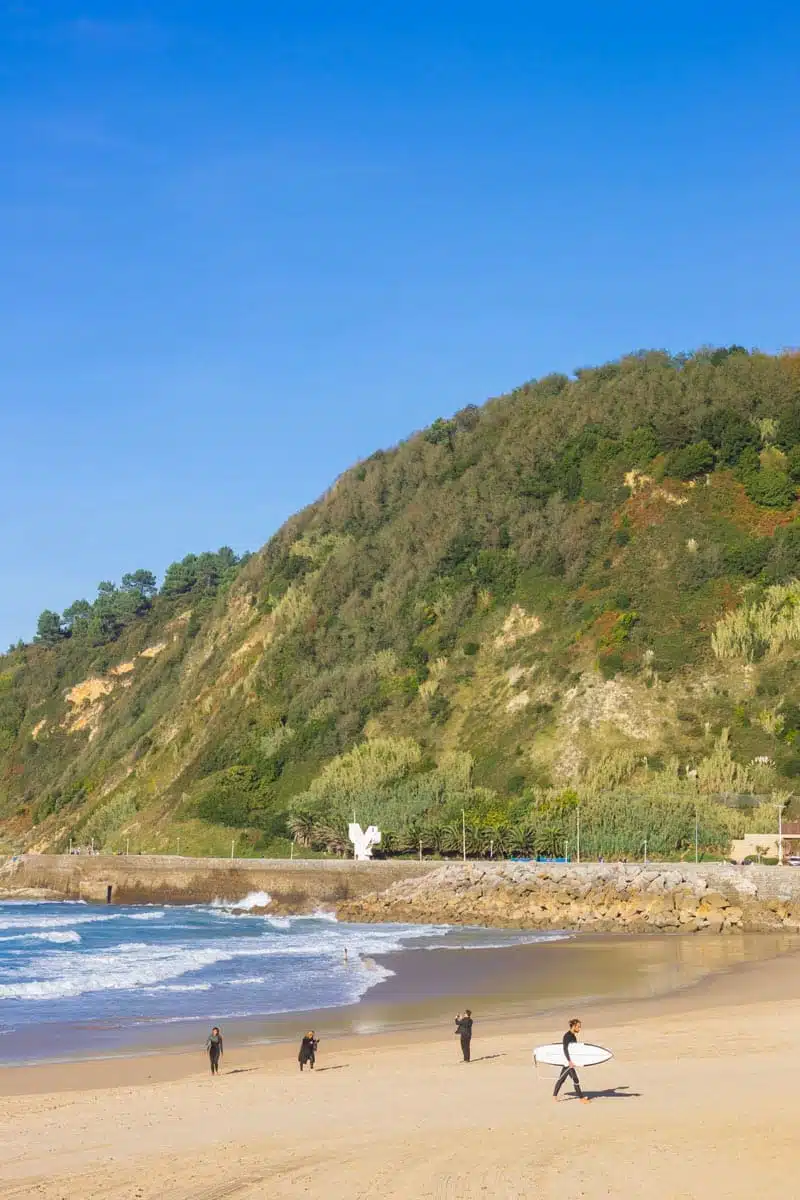 You don't have to be the next Kelly Slater to appreciate the epic surf offered along the waters of Zurriola Beach (although this is a great place to hone your skills). With multiple surf schools lining the beach, time spent on the water is well spent.
Kursaal Congress Centre and Auditorium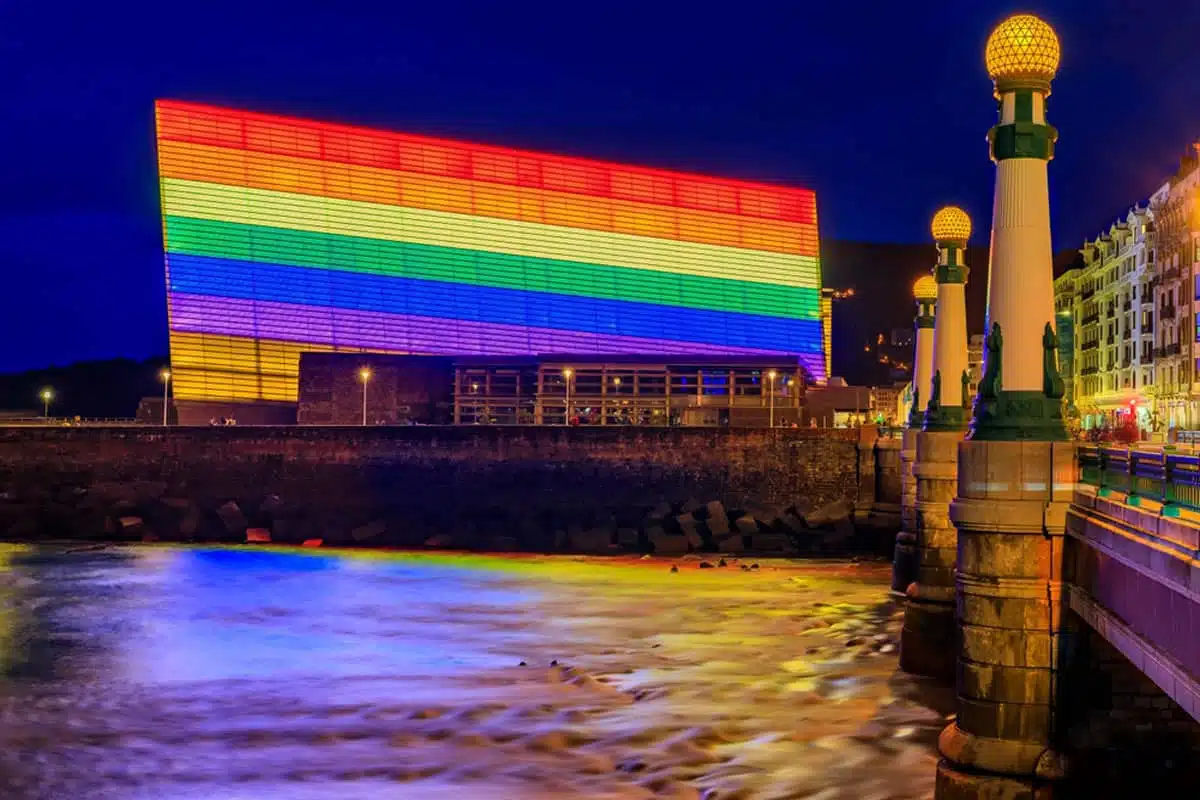 Sure, catching a performance hosted at the Kursaal Centre is a truly unforgettable experience. Still, even if you're just sightseeing, its glass cube construction makes it a standout.
Numerous venues inside offer a world of adventure, including the famous Kubo Kutxa art gallery.
Suggested Hotels in Gros
Villa Soro
A classic summer house only a few steps from the beach, Villa Soro delivers sophisticated rooms with elegant furniture that only elevates things. It's within walking distance of Michelin-starred restaurants, like Arzak, which makes it an excellent pick.
Okako Hotel
For a more stylised boutique stay that doesn't break the bank, book a room or suite at the Okako Hotel. Exposed stone brick walls and raw textiles make it a feast for the senses.
Antiguo: Coolest Place to Stay in San Sebastian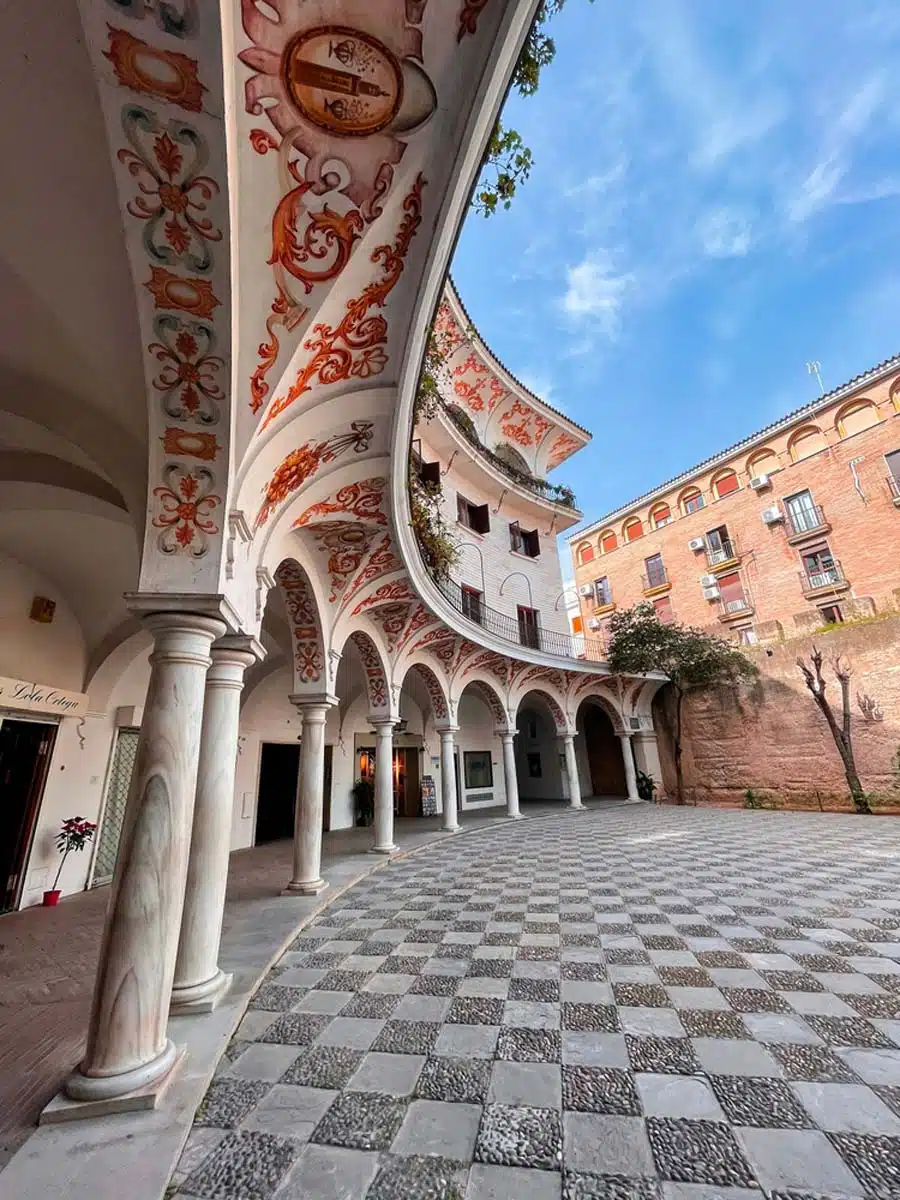 Home to the official oldest building in San Sebastian, Antiguo, ironically, is one of the newest neighbourhoods in the city. You'll find a distinctly youthful vibe here.
But due to it sitting at the foothills of Mount Igueldo, it's also a nature lover's playground with the famed funicular running to its summit providing picturesque regional views. Antiguo is also one of the best places to wander, with grand architecture around each corner.
Of course, it's also home to Playa de Ondarreta, one of the most famous San Sebastian beaches. It epitomises lazy days lounging next to a pristine and calm coastline.
Antiguo Highlights
Miramar Palace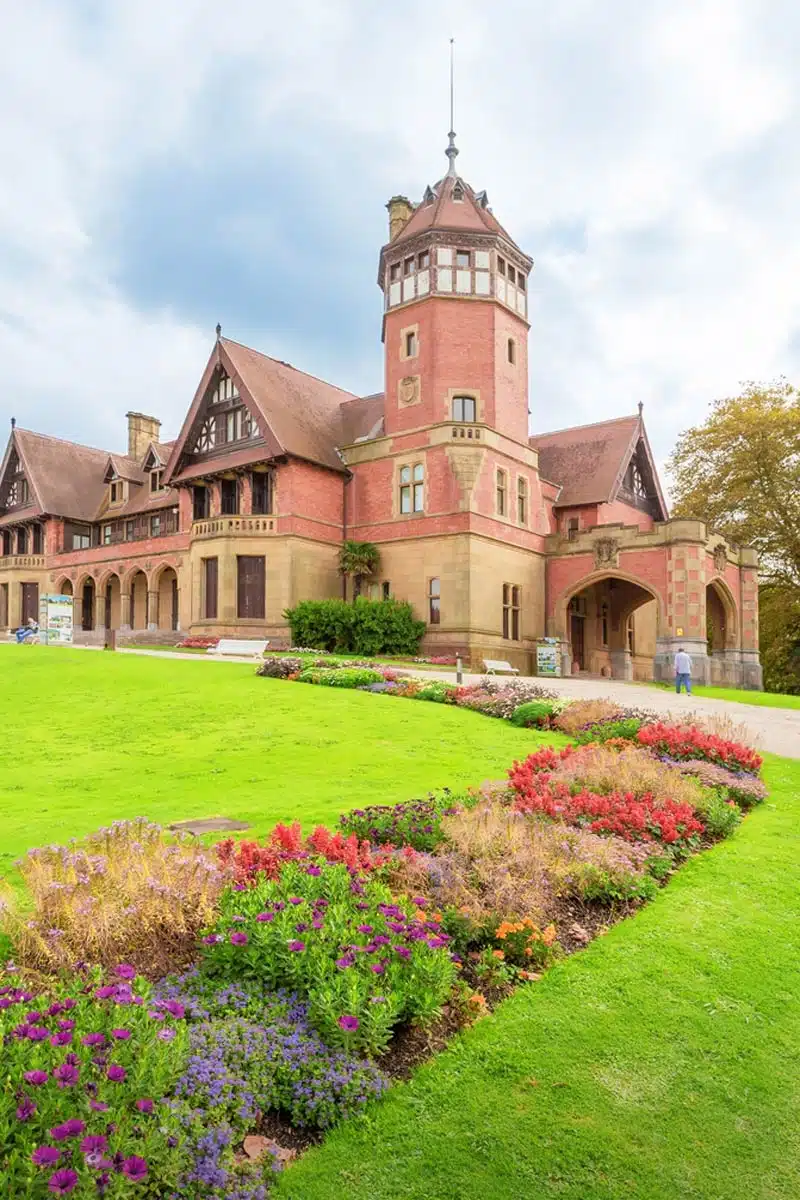 A late 19th-century palace sitting on the edge of La Concha Bay, Miramar Palace dates back to 1893. The summer getaway spot for Maria Cristina for 40 years is open to the public today and perfect for some sightseeing.
Monte Igueldo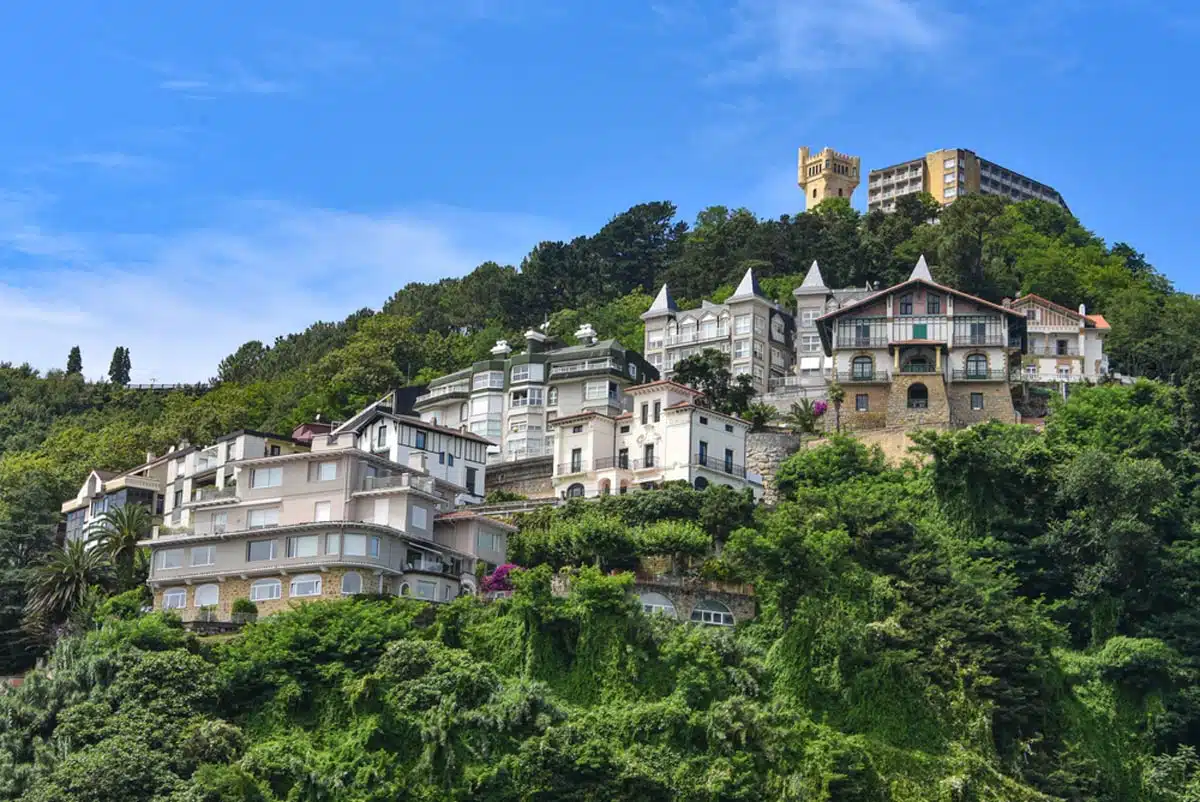 There's no better spot to enjoy captivating views of the landscapes of San Sebastian than at the Monte Igueldo viewpoint. But do yourself a favour and forego the funicular on the way down as the journey on foot takes you past numerous hotspots.
Suggested Hotels in Antiguo
Akelarre
Easily one of the ultimate options when deciding where is the best place to stay in San Sebastian, Spain, Akelarre sits on the fringe of Antiguo and Igueldo. Home to not only opulent living spaces, you'll also find the world-famous restaurant of the same name here.
San Sebastian Aránzazu
Boasting an excellent location in Antiguo, San Sebastián Aránzazu, is undoubtedly the best mid-range option in the city. Modern and stylish rooms and suites at a reasonable price make this a great home-away-from-home.
Amara: Best Place to Stay in San Sebastian for a Local Vibe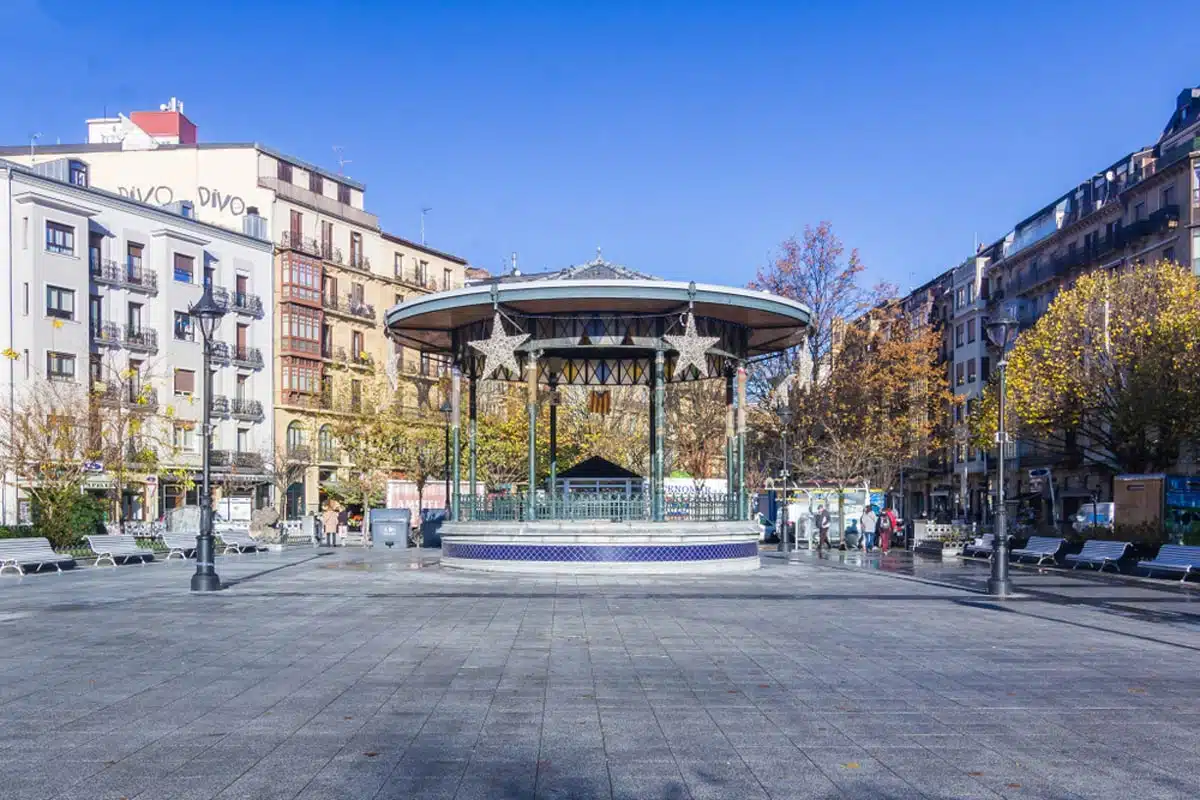 Few travellers ever make it to Amara, which is a massive injustice. On the other hand, this gives it a distinct non-touristy feel, making it the most authentic San Sebastian neighbourhood.
It's off the beaten path and has a whimsical hidden-gem quality to it. Considering it's the home of San Sebastian football, if you want to experience local life in a relaxed and uniquely laid-back area, there's no better spot.
This also means that many restaurants and bars you'll find here offer classic San Sebastian cuisine second to none. But there are also fine dining options that make this a deserving gastronomic essential in the city.
Amara Highlights
Aiete Palace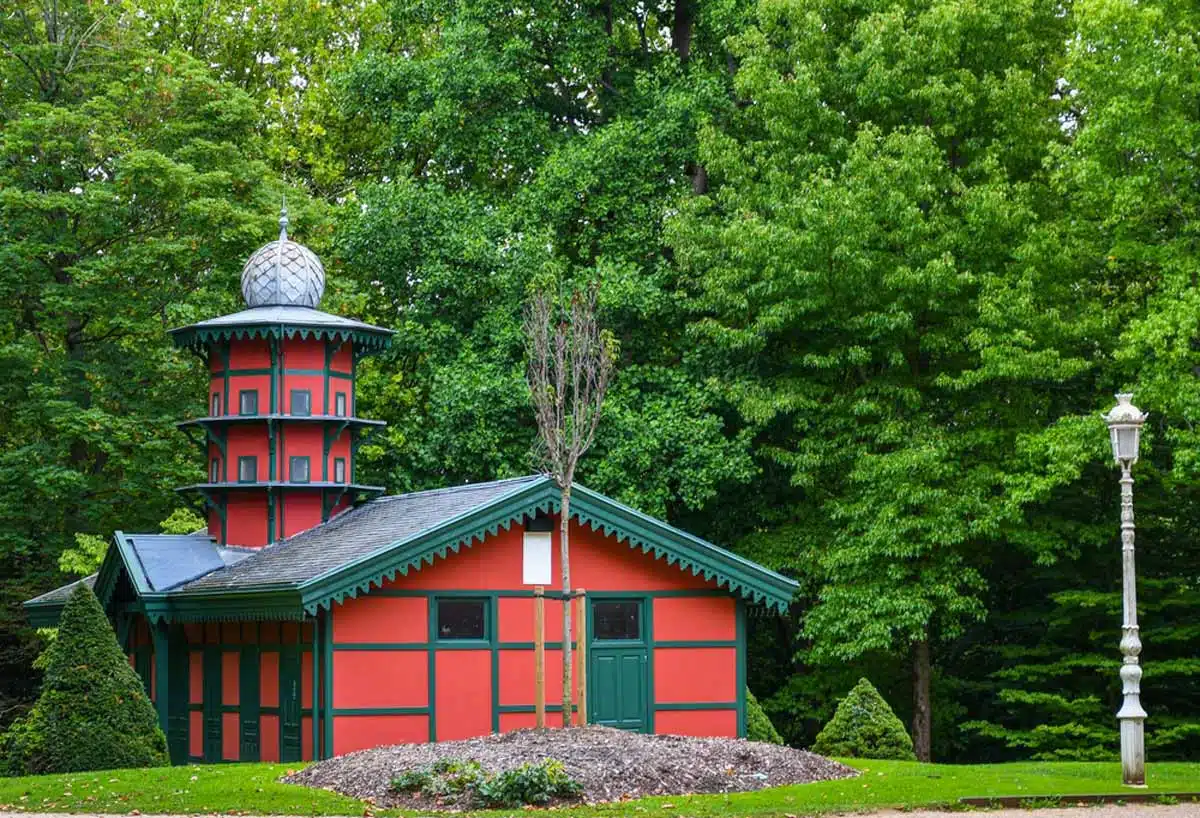 A neoclassical building from the mind of French architect Adolfo Ombrecht, the Aiete Palace is one of the most valued buildings in San Sebastian. Home to nobility, it also served as a gateway for pilgrims heading to St. James.
Reale Arena (Anoeta)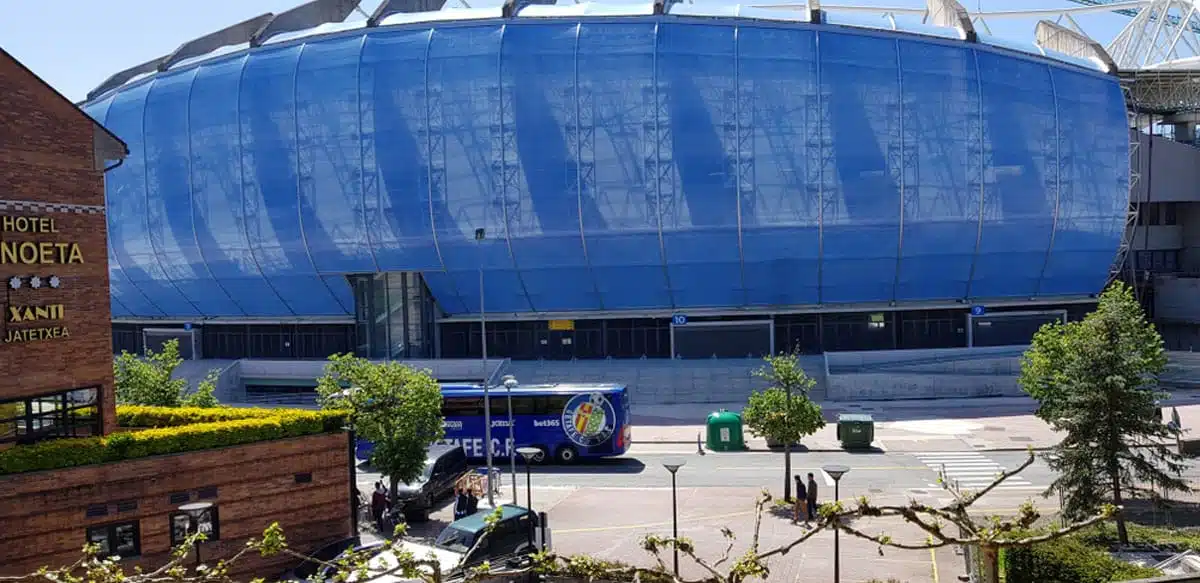 You can't go to San Sebastian and not indulge in local football. Okay, maybe you can, but you shouldn't because it's integral to the city's culture. Catching a match at the Reale Arena is an absolute must.
Suggested Hotels in Amara
Hotel Zinema7
A boutique property that does themed styling excellently, Hotel Zinema7 is a breath of fresh air in San Sebastian. Named after famous actors and directors, each room has individual decor and styling.
TALO Urban Rooms
TALO Urban Rooms and its eclectic Nordic style is a surefire frontrunner in the race for mid-range properties that showcase comfortable luxury. That and its blend of future tech create a stellar getaway spot in San Sebastian.
Where to Stay in San Sebastian: Frequently Asked Questions
Practical Tips to Consider Before Booking Your San Sebastian Accommodation
Accommodation in San Sebastian fills up quickly, so book your stay well in advance.
If you're looking to save some cash, stay slightly further out of the city. The Old Town is beautiful but often the most expensive area.
Love This? Save and Share on Pinterest