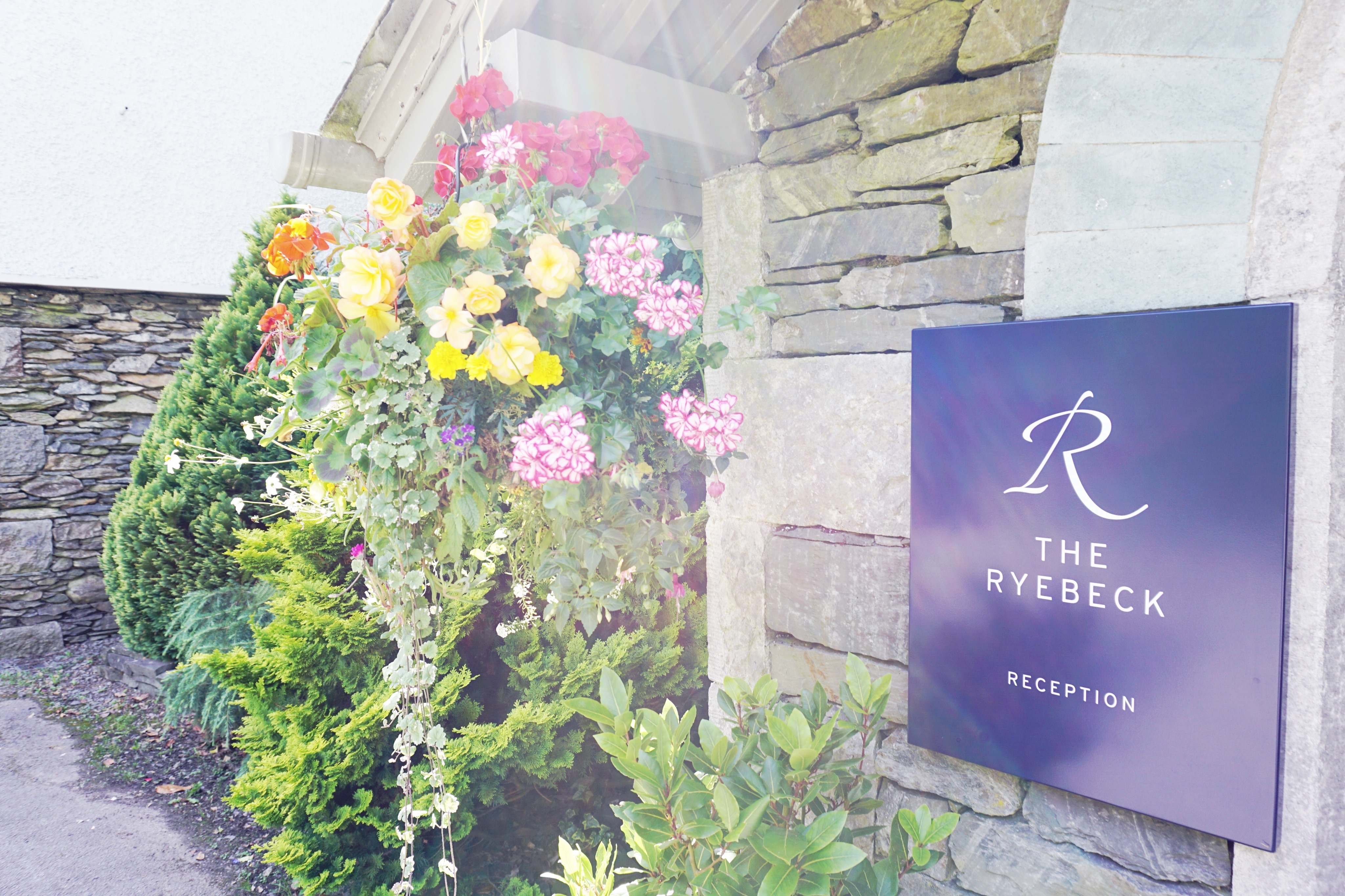 The Lake District isn't lacking in high-end boutique hotels, but The Ryebeck in Bowness-on-Windermere stands out from the rest. Here's why.
Anyone who's been to The Lake District will have their favourite hotel. Whether it's the location, the decor or the staff, something will stand out and make it their go-to destination. For me, that hotel is The Ryebeck.


Set back from Lake Windermere with glorious views over the lake, The Ryebeck is one of those British boutique hotel rarities – luxurious, yet comfortable and friendly.
The hotel was built in 1904 as a private home and the owners have chosen to retain that relaxed and homely feel, with an added dash of luxury. There are 24 rooms, split into a variety of categories ranging from "cosy" to "grand".
Add to that the Lake View Restaurant, serving breakfast, lunch and dinner, a comfortable tea room and extensive manicured gardens and you'll start to get a good idea of why this hotel is sure to become your Lake District bolthole of choice.
Rooms at The Ryebeck
Each of The Ryebeck's 24 rooms has its own unique style. Ours had expansive views over the ever-changing colours and calm of Lake Windermere.


The room itself was spacious and comfortable, with enough luxury touches to turn it into a special hideaway. A thoughtfully-placed chaise-longue by the window, a deep-fill bath complete with a pouch of skin-softening aromatics, a large and ornate mirror perched over the desk. Small details, like a large vase bursting with purple alliums add a touch of colour to the largely neutral decor.





The room was cosy enough to justify an afternoon or two lounging by the window, engrossed in your favourite book and taking advantage of the peace and quiet. In fact, we did just that one rainy morning as we waited for the sunshine to come out for the day's walk.
---
Love hiking? Don't miss our guide to hiking in The Lake District.
---
Dining at The Ryebeck
Guests at The Ryebeck can choose from meals in the Lake View Restaurant, or afternoon tea in the lounge.
The main dining room is large and set in an atrium at the back of the property. During the day, it's well worth grabbing one of the window-side tables for lush garden views. Failing that, you can settle in for a delicious meal anyway.
You may not be able to judge a book by its cover, but you can certainly judge a hotel by its breakfast. The Ryebeck's Lake View's breakfast menu ranges from more traditional options – a full English of course – to other equally pleasing starts to the day.
My favourite breakfast was the twist on eggs benedict, with smoked haddock in place of the ham. In all honesty, I had the haddock both mornings as I couldn't quite resist it on the second day.
Dinner is equally impressive, albeit slightly more formal. Dress relatively smartly to blend in with the crowd.
Dishes tread the fine line between elegance and simplicity: allowing the fresh flavours of quality ingredients to speak for themselves. The seafood platter is a must for those that way inclined. Wash it down with some crisp sauvignon for near-perfection.
For the main course, I (rather unimaginatively) opted for the steak. As someone who normally opts for it as blue as possible, I fully appreciated the waiter's suggestion of having my Porterhouse medium. He was right of course.
The meal passed in a steady stream of easy conversation, largely undisturbed apart from an unobtrusive top up here and there and a (very welcome) prompt to look at the dessert menu.
---
Looking for more luxury hotel escapes? Read our full range of luxury hotel reviews.
---
Atmosphere
It's something of a cliché to talk about a boutique hotel feeling like home (or at least the home of a very well-off friend) but it's never more true than at The Ryebeck. It's one of those hotels where you can come in muddy from tramping on the fells without being given dirty looks, but where you're also perfectly at liberty to spend your day relaxing in the lounge, fuelled by tea, scones and the day's papers.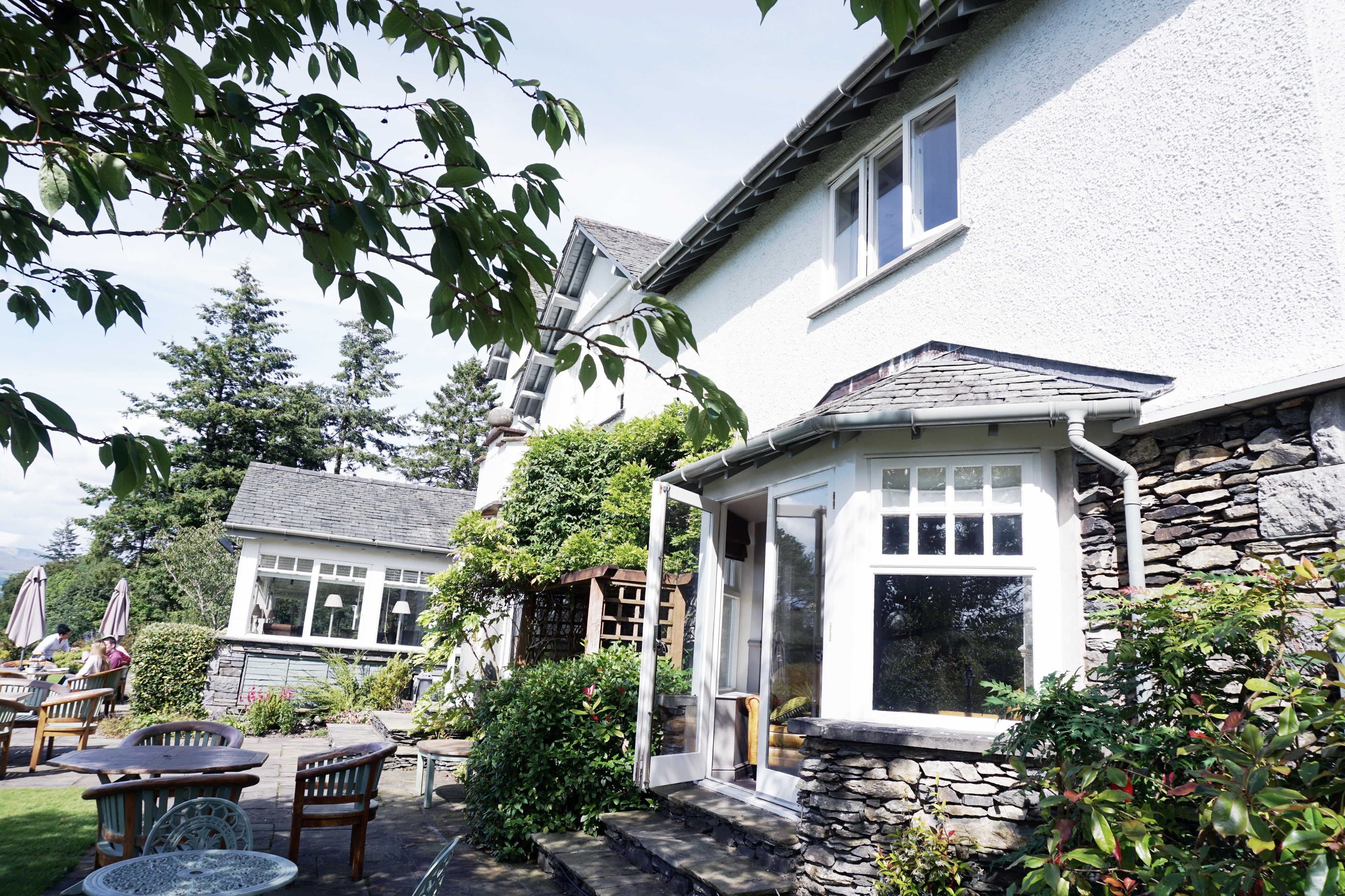 It's one of those hotels where you can come in muddy from tramping on the fells without being given dirty looks, but where you're also perfectly at liberty to spend your day relaxing in the lounge, fuelled by tea, scones and the day's papers.
If the weather's nice, sun-lovers flock out to the large terrace. Whoever's in charge of The Ryebeck's garden does a stellar job and it would be a shame not to spend at least one afternoon enjoying the fruits of their labour.
Clientele-wise, it's a mix of walking enthusiasts and those more focused on taking in the views for which The Lake District is famed at a less exerting pace.
Essential Information
The Ryebeck Country House & Restaurant
LYTH VALLEY ROAD
BOWNESS-ON-WINDERMERE
CUMBRIA, LA23 3JP
Love this? Save and share on Pinterest.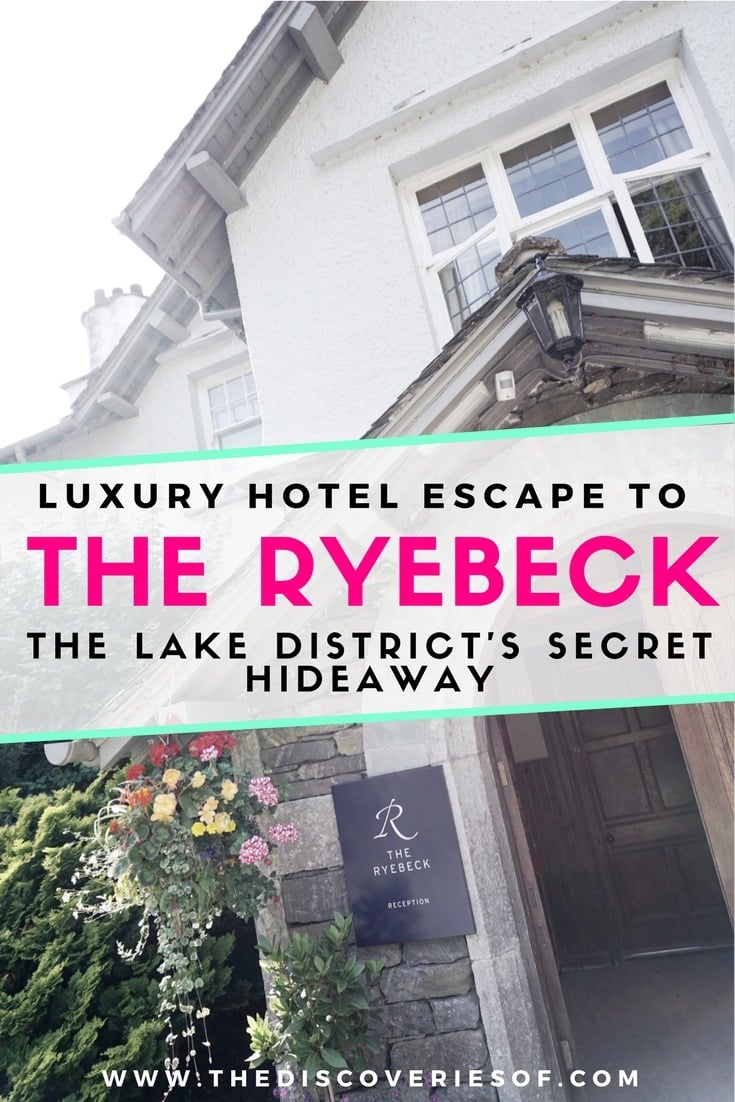 We were kindly hosted by The Ryebeck and www.golakes.co.uk – as ever, our views are our own.