Newquay is one of Cornwall's most vibrant destinations – boasting miles of beaches, perfect surf and a wealth of attractions, it makes for the perfect base for exploring the area. Discover the best things to do in Newquay with this guide.
Newquay's reputation as a surfer's haven precedes it; it's one of my favourite places in the UK and where plenty of Brits head for a tropical staycation (well, as tropical as you're going to find in the UK, anyway).
But there's more to this destination than just surfing spots and stunning beaches – though there are plenty of those, too.
It's time to discover this Cornish gem. These are the top things to do in Newquay…
Top 5 Things to do in Newquay
Visit Fistral Beach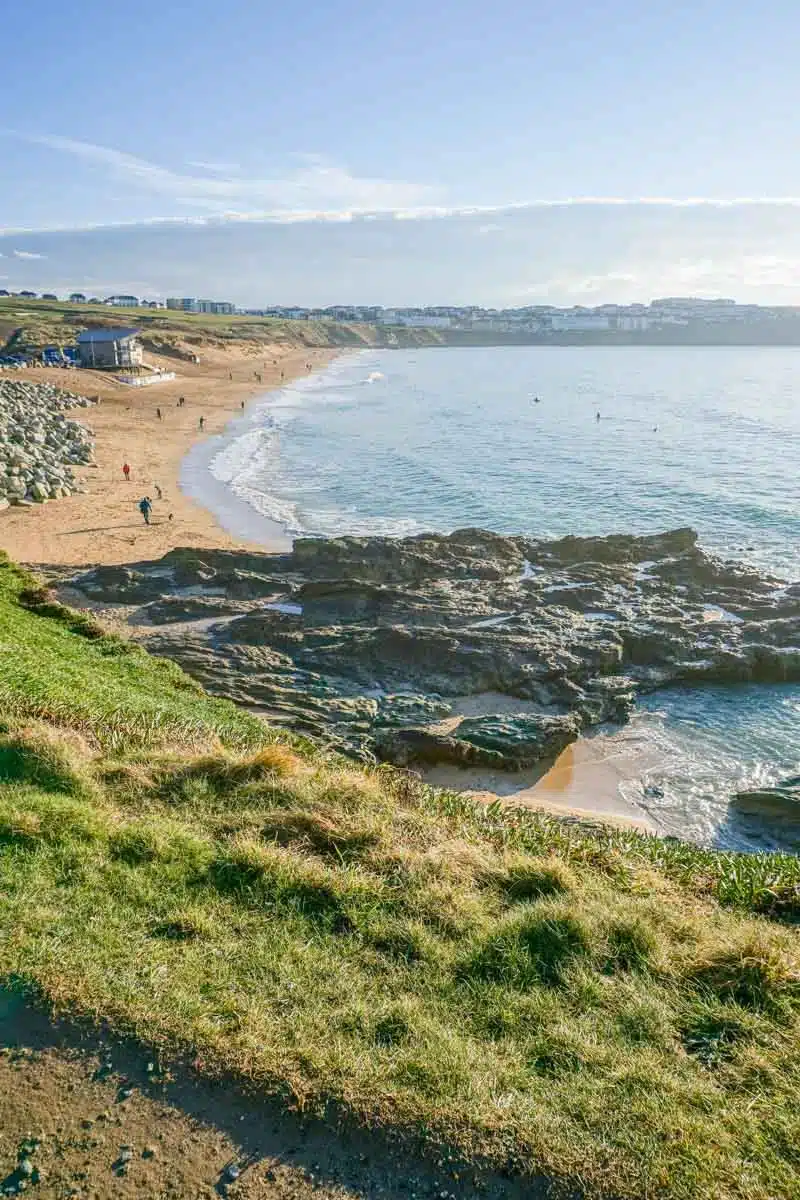 Surfing might not be the first thing that you think of when you're in the UK, but Cornwall is the country's surfing paradise.
Fistral Beach is a beautiful stretch of golden sand that is constantly named as one the best beaches in Britain and has even been voted as such by TripAdvisor.
It's set right next to Newquay's harbour, making it a fantastic spot for watching surfers tackle some great waves or just taking things slowly with a picnic on the beach.
Fistral is Cornwall's premiere surfing beach and it definitely doesn't disappoint. With world-famous breaks and a variety of waves to suit all levels, it's a must for any surfing fan.
If you're not a surfer, there's still plenty to enjoy – the golden sand, stunning views and lively atmosphere make it a great place to spend a day.
If you're not into surfing, there are plenty of things to do on the beach – from taking a dip in the sea, to enjoying an ice cream and doing some sandcastle building.
Explore Trerice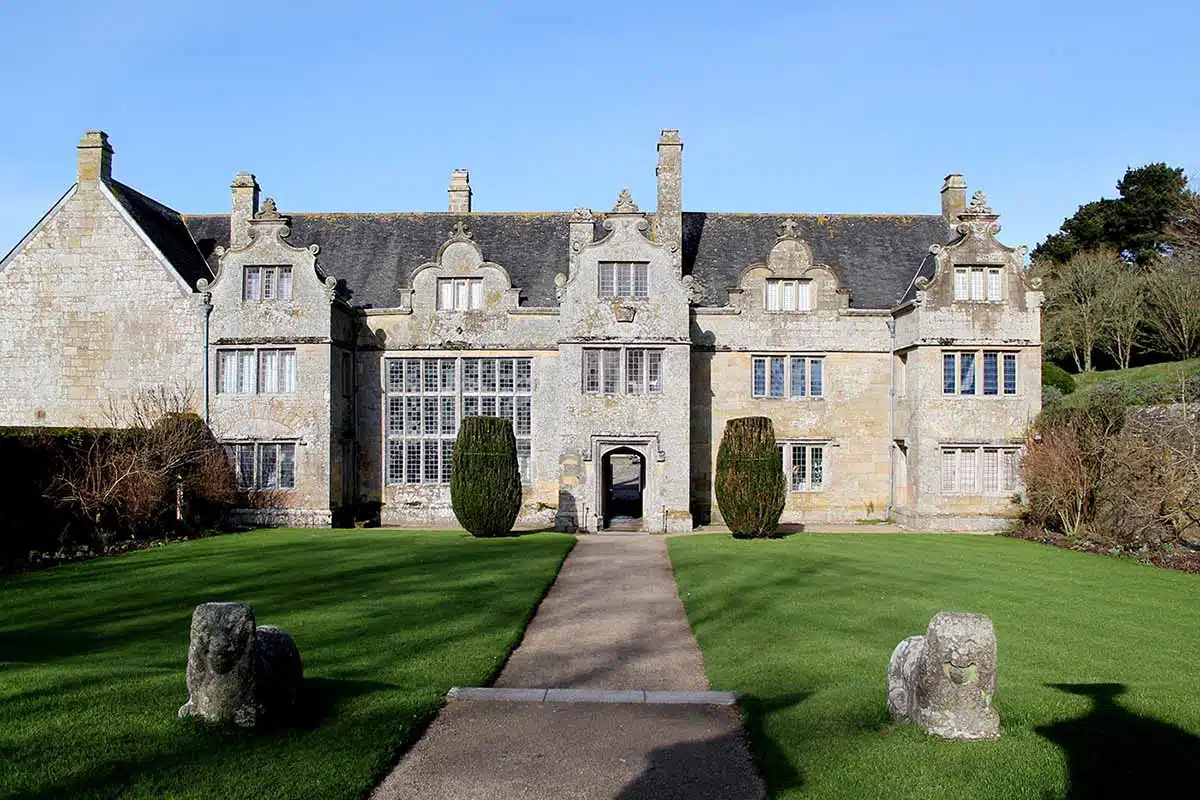 Cornwall's warmer climate means there is no shortage of beautiful gardens for you to go and explore during your trip.
National Trust-owned Trerice is a charming Elizabethan manor house with beautiful gardens perched on the outskirts of Newquay.
Trerice is at the top of many visitors lists for their holiday in Newquay. Spend some time walking around the picture-perfect gardens, including the striking Knot Garden, before heading inside to learn about the history of the house and its inhabitants over the centuries.
What's more – although you'll have to skip the gardens, I'd choose a visit to Trerice Manor as one of the best thing to do in Newquay when it rains.
Take a Surfing Lesson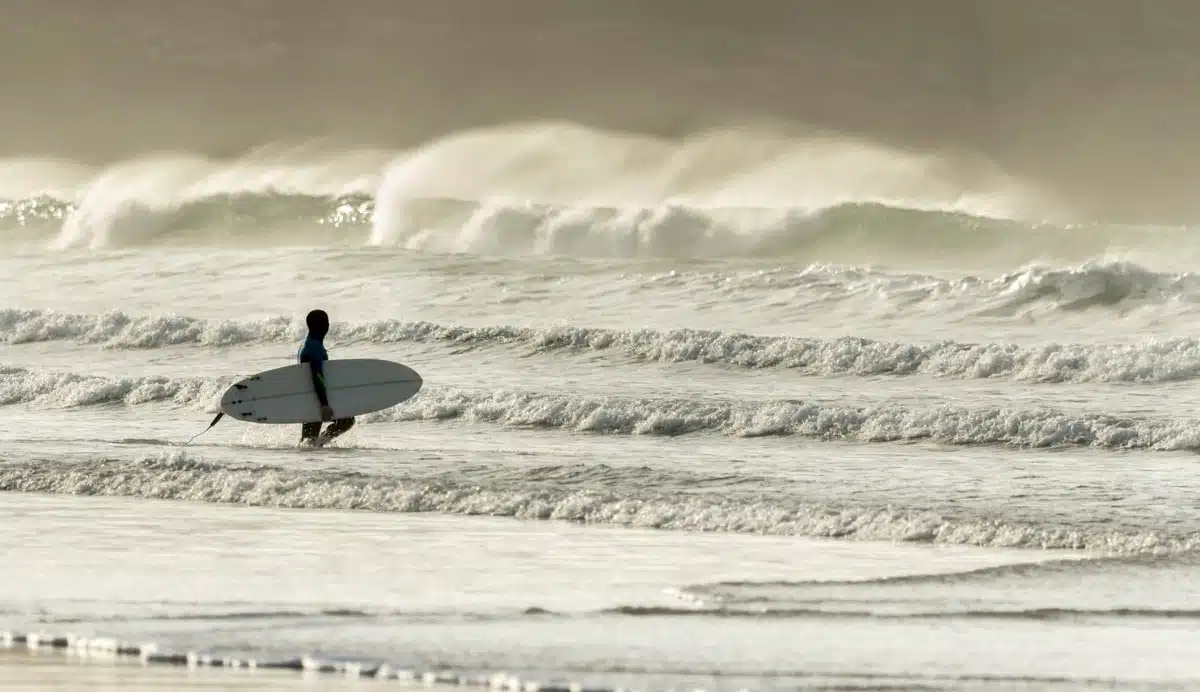 Newquay is one of the biggest surfing destinations in the UK – so much so that a spot of surfing in Cornwall should be at the top of your British bucket list.
It's got the perfect conditions for beginners and experienced surfers alike – not to mention some of Cornwall's best beaches for waves – there are plenty of places where you can book lessons in the Newquay area.
Surfing is a great way to get fit – and it's one of the best things to do in Cornwall if you want to try something different too.
Surfers can take their pick from a number of beaches such as Tolcarne Beach, Towan Beach, Fistral Beach, Great Western Beach and Watergate Bay, Crantock Beach and Lusty Glaze.
Each one promises consistent surf conditions and unique wave spots you'll want to surf time and time again.
Never picked up a surfboard before? There are several surf schools in Newquay to show you the ropes.
Fistral Beach Surf School is the only school located on the famous Fistral Beach and offers private and group lessons to help you work on your skills.
Another option is to book a lesson with Newquay Surf School on Watergate Bay beach. It's run by an experienced team who are super friendly and will give you a good shot at getting up on that board.
Book an introductory surfing lesson in Newquay here
Walk on The South West Coast Path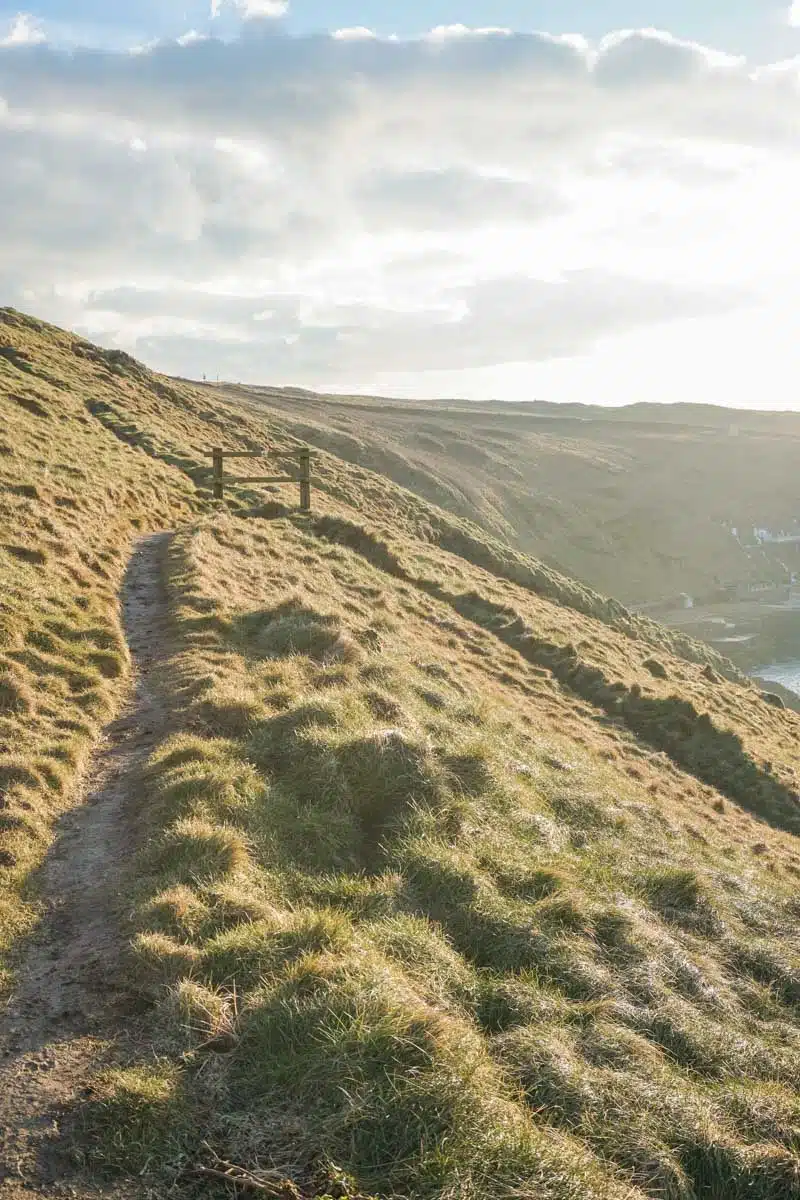 It's pretty unlikely that you're going to have time to walk the whole of the South West Coast Path during your time in Newquay – it's 630 miles after all.
But you should definitely try to squeeze in a walk or two on the sections surrounding the town.
The Newquay section of the path wends its way between the region's stunning beaches, via coastal sand dunes, bluffs and (of course) some spectacular scenery along the way.
Relax on the Beautiful Towan Beach
No trip to Newquay would be complete without a visit to the iconic Towan Beach.
This is one of Cornwall's most stunning beaches – with golden sands and turquoise-blue water it looks like something out of a postcard!
When you've finished sunbathing or swimming in the sea, make sure to check out the local pubs and restaurants for a bite to eat.
Brilliant Things to do in Newquay During the Day
Escape the Crowds at Watergate Bay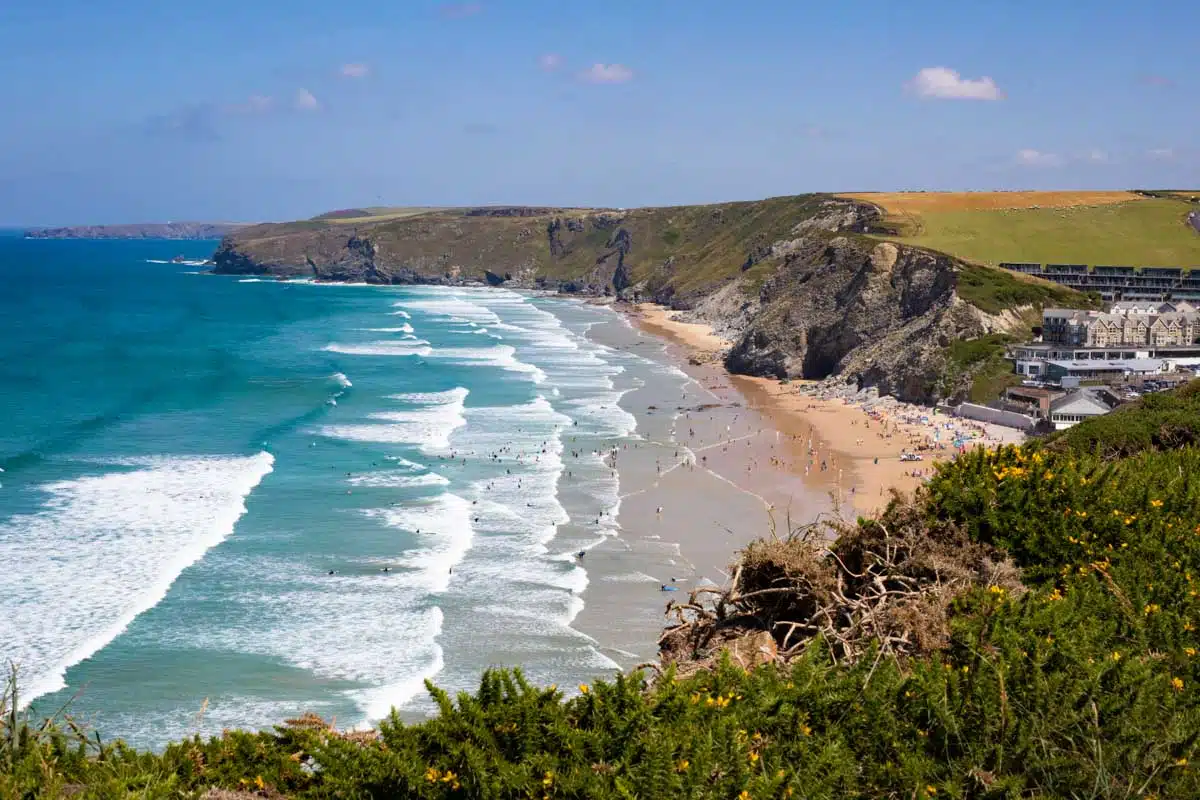 Though not in Newquay itself (it's about three miles out of town), you shouldn't miss a trip to Watergate Bay during your trip to Newquay.
During the summer, the beach is every sun-lover's dream – two miles of soft fine sand that is perfect for soaking up a few rays or a family day out in Cornwall.
Like many of Newquay's beaches, there's consistently good surf to tempt you into the water.
Watergate Bay tends to be quieter than some of Newquay's more central beaches, so it's a great choice if you want to try and escape the crowds during the peak summer months.
Read More: Cornwall Road Trip Itinerary
Chill Out on Porth Beach
Another of the town's fabulous beaches, Porth Beach is one of the best things to do in Newquay. Boasting a picture-perfect wide stretch of sand, when the tide is out, Porth Beach is also a great place to go rock pooling.
Head out on the narrow footbridge to Porth Island for spectacular views – while you're there, be sure to keep your eyes open for Trevelgue Head, an ancient cliff fort and settlement.
There's a seasonal ban on surfing between 10am-7pm during the summer months, so Porth Beach a good choice if you want to have a splash about in the sea without ducking and dodging around surfboards too.
Take a Scenic Yoga Class at Oceanflow Yoga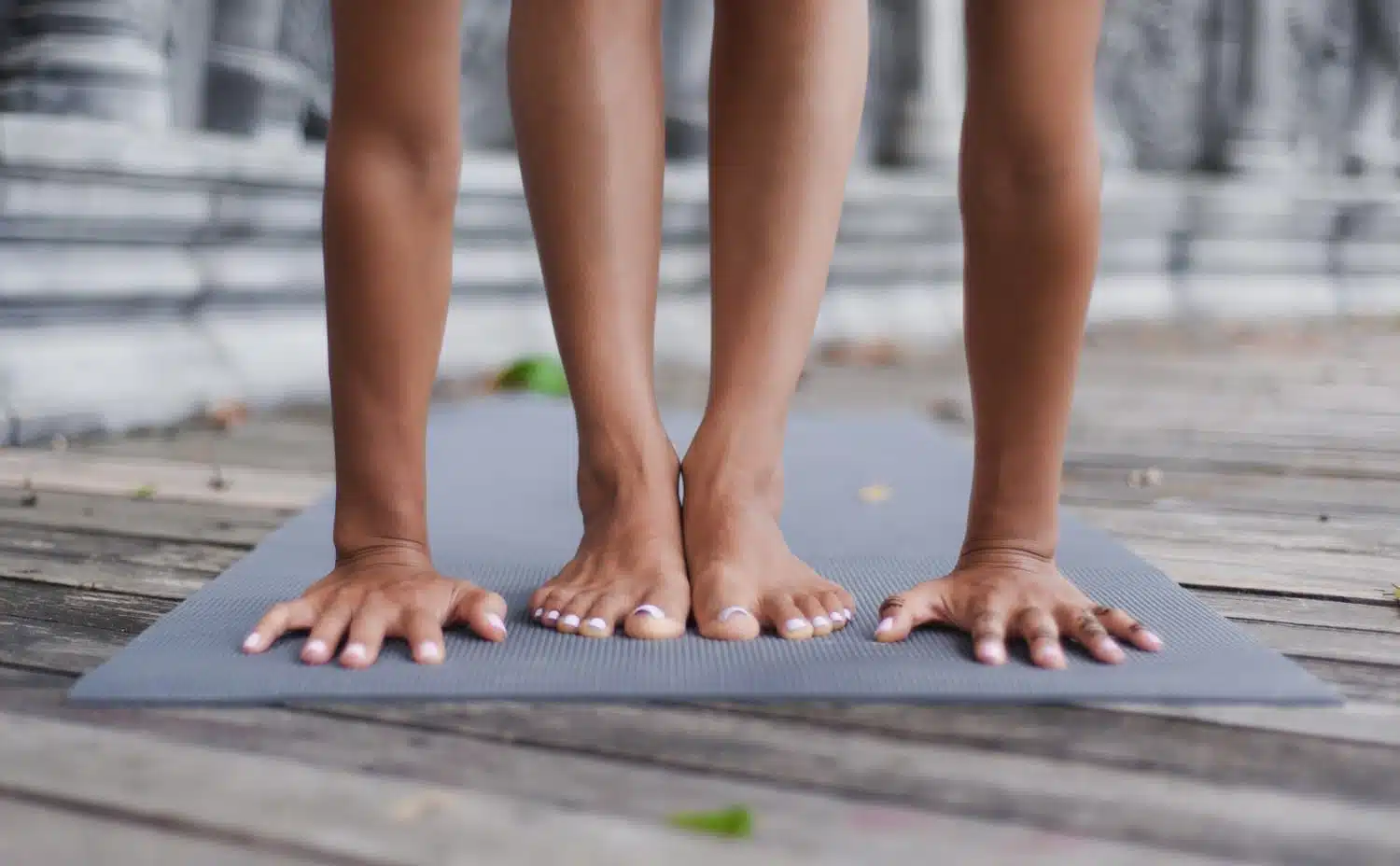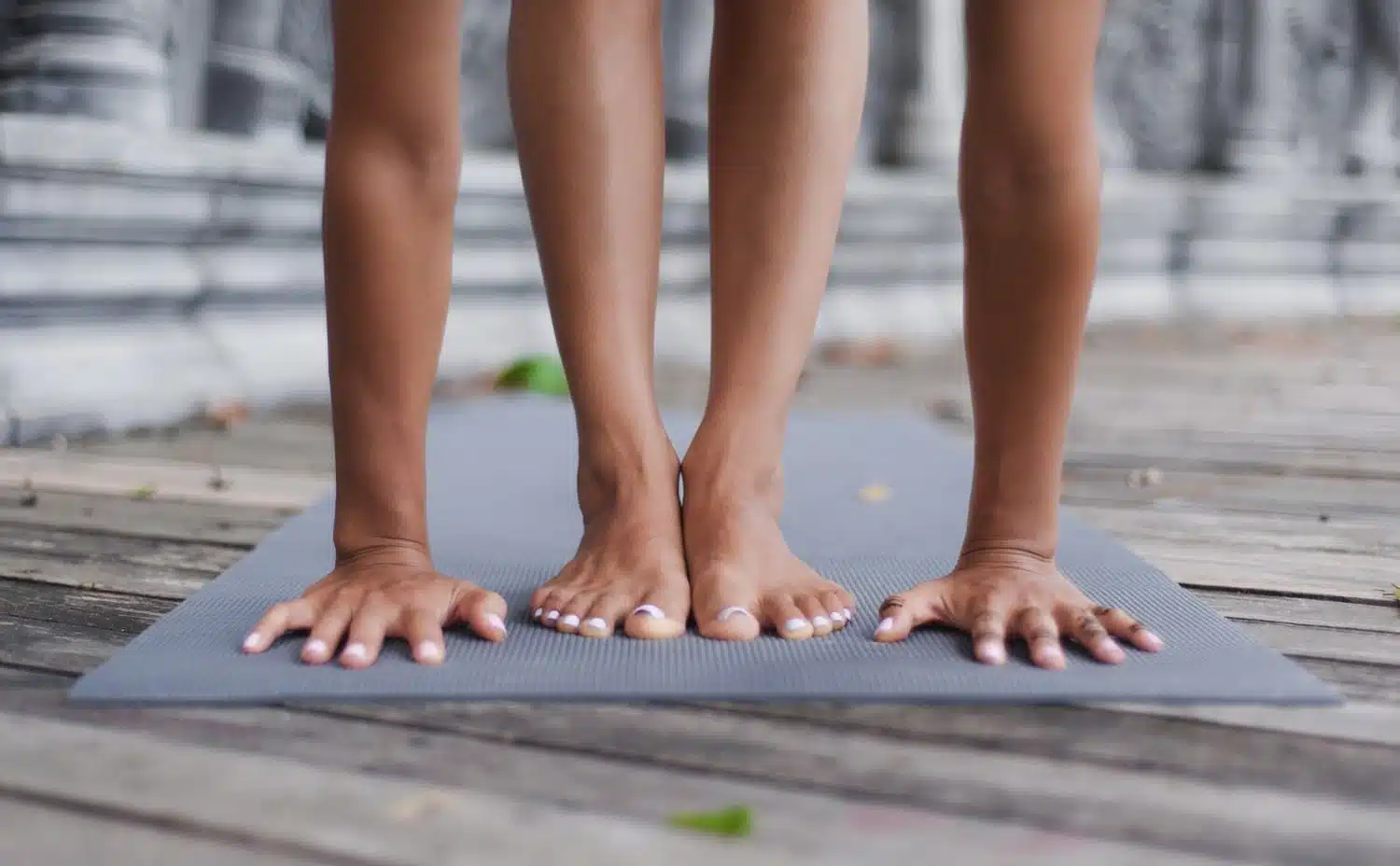 Stretch out your tensions and work on your poses at Oceanflow Yoga.
Located in a sprawling Victorian building overlooking Fistral Bay, the views are reason enough to visit this friendly yoga studio in Newquay.
Add to that a wide roster of classes, ranging from Hot Yoga to Energise and Sunrise Flow and you can see why it's been voted as the best yoga studio in Cornwall.
Whether you're a complete beginner or practice every day, the stellar teachers and welcoming classes make this the perfect spot to unwind after an early morning surf or energise your body ready for the day ahead.
Eat a Cornish Pasty
You can't come to Cornwall without having a Cornish pasty. If that's not already a rule, it certainly should be.
Tuck into the pasties at the award-winning Cornish Bakery – filled with Cornish-sourced fare, they're a tasty treat for lunch on the go.
Take a Day Trip to St Ives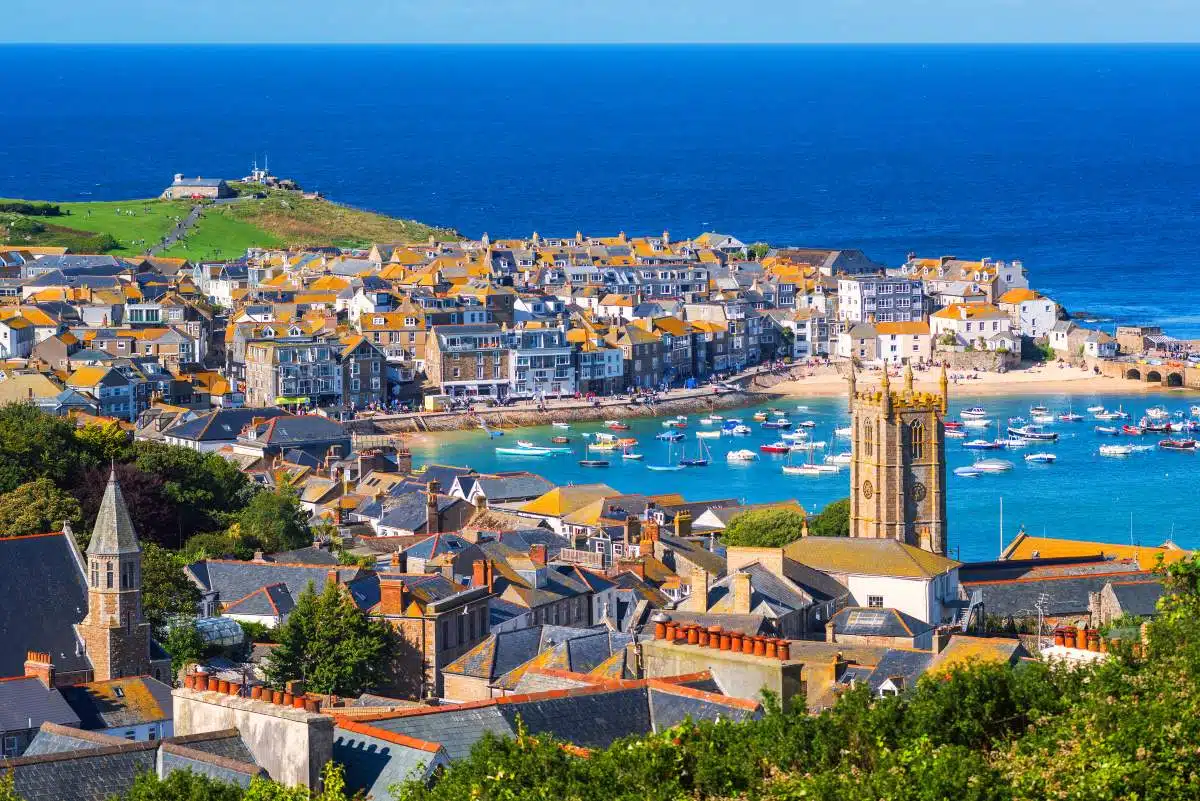 Okay, so it's a little bit of a drive from Newquay (a 45-minute drive, to be precise – or a two-hour rail journey) but it would be extremely rude not to visit St Ives while you're in Cornwall.
The town is a popular choice for British holidaymakers as it's downright stunning, with postcard-worthy beaches and quaint cafes lining the coast. Make sure you pop into the Tate while you're there – it's one of the best art galleries in the country.
Enjoy Sunday Lunch at The Two Clomes
After a quintessentially British Sunday lunch experience? Newquay is full of stellar pubs serving up the perfect roast, but The Two Clomes is my favourite. Nestled in the charming Quintrell Downs, this pub looks like something out of an old-world novel.
While you can't really go wrong no matter what you order, the sunday roasts here are exceptional. Thank me later.
Visit the Eden Project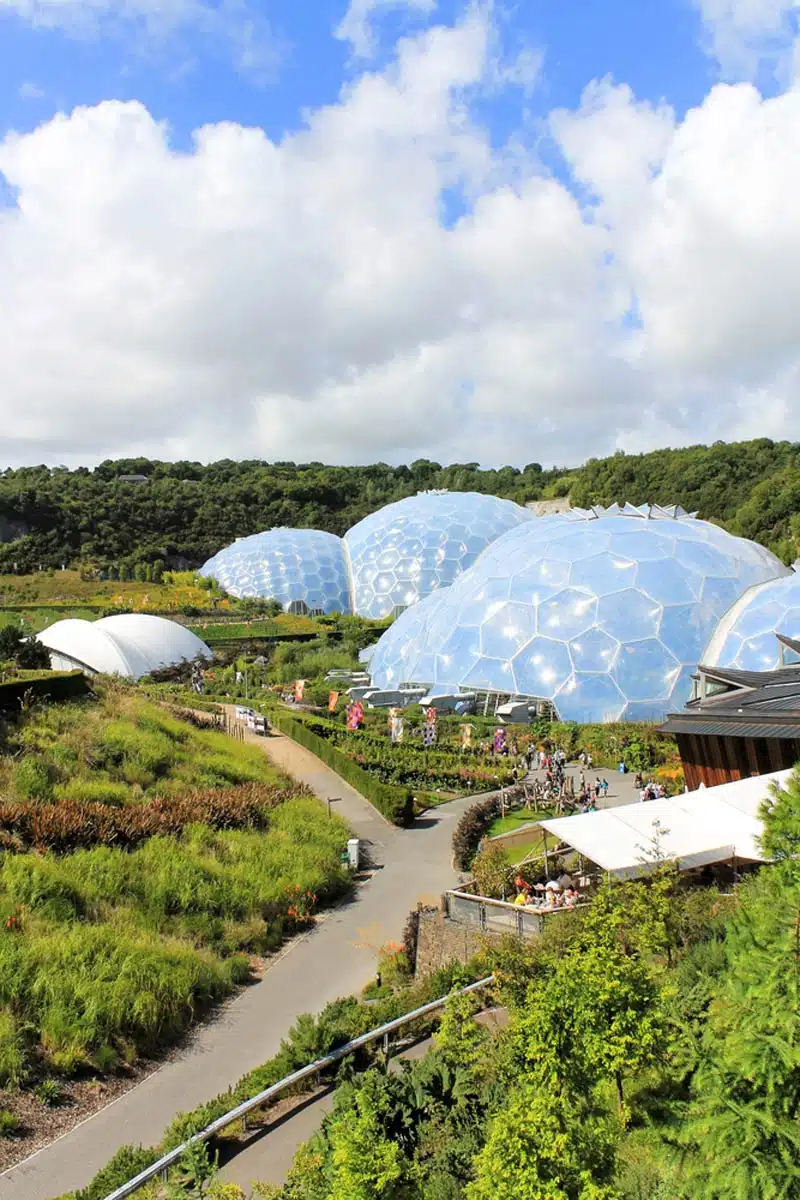 Another spot that sits just outside of Newquay's bounds but is well worth the effort of getting to is The Eden Project – you probably recognise the giant golf ball-esque structures that protrude out of the ground.
This is basically the fanciest botanical garden in the country – picture a huge indoor garden with veggie patches and exotic plants and you're on the right track.
Quirky Things to do in Newquay
Go Coasteering
If you're looking for an adrenaline rush during your stay in Newquay, then coasteering is definitely the activity for you!
Coasteering involves traversing along the coastline, often scrambling over rocks and jumping into the sea – it's a great way to explore inaccessible areas and get up close to marine life.
There are a number of companies in Newquay who offer coasteering trips – just make sure you're wearing the right clothing and shoes, and that you're aware of the risks involved.
It's definitely an experience that you won't forget in a hurry!
Book a coasteering adventure now
Hit Up Crantock Beach and Dunes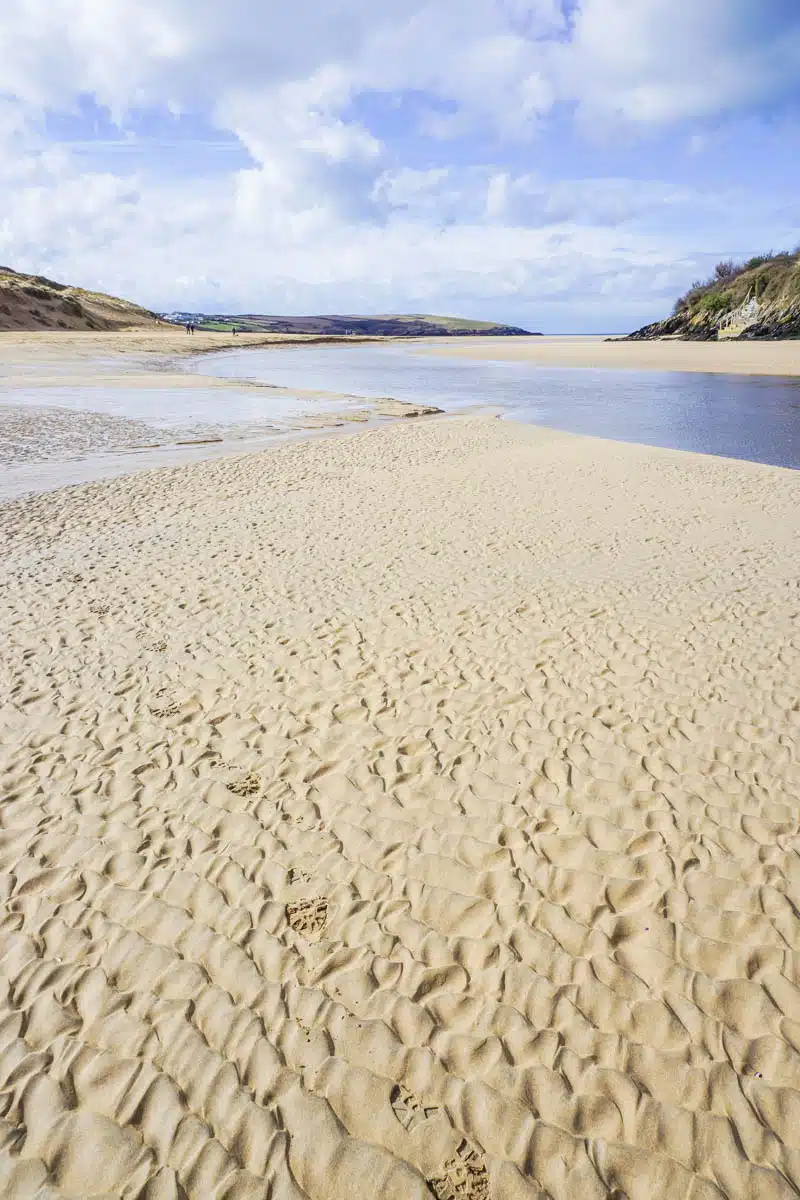 I think that Crantock is my favourite of all of Newquay's beaches.
Situated a short hop (or a beautiful walk across the Gannel Estuary – see below) outside of town, Crantock is one of Newquay's quieter beaches.
So what's so special? Framed by steep sandy dunes, Crantock Beach's sheltered location can feel like a million miles away from the hustle and bustle of some of the more central spots.
Its crystal-clear waters are a watersports haven – and a popular place for surfers and windsurfers – you can even try your hand at canoeing if it takes your fancy.
Get your timing right and you might be lucky enough to spot the schools of dolphins that sometimes make an appearance just out to sea.
Take a Trip to Goss Moor
Newquay is surrounded by an amazing stretch of coastline – but if you want to escape the crowds, head inland for some more unusual things to do in Newquay!
The tranquil expanse of Goss Moor (known locally as 'The Moor') is a great place to wander, listen to the birds and generally take things easy.
Dine at Bush Pepper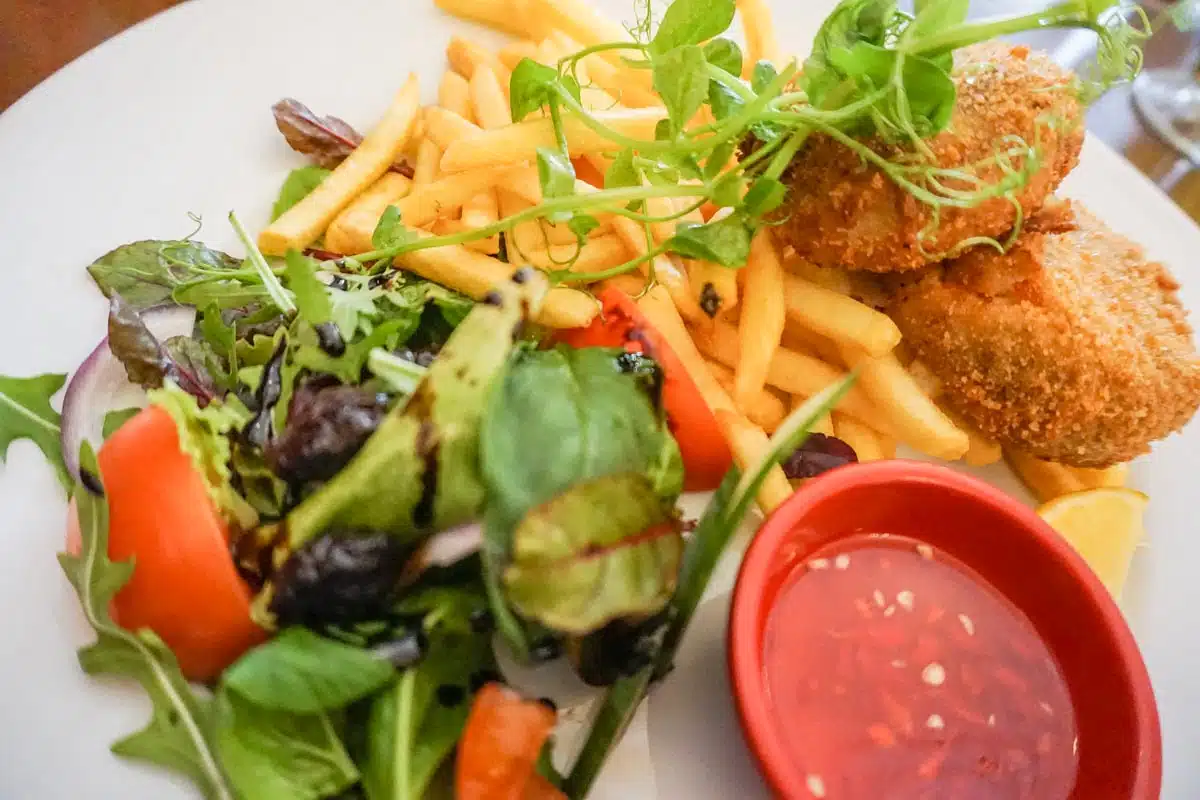 On a bright, sunny day in Newquay, you could be forgiven for thinking that you'd been transported to Australia.
What could be more fitting than popping into an Australian-British restaurant?
Bush Pepper is one of Newquay's culinary treasures – a contemporary restaurant serving the freshest seasonal produce in the centre of town, it's the perfect place to enjoy a tasty meal during your Cornwall trip.
The ever-changing menu features dishes such as the crab and fish cakes with a sweet chilli sauce and courgette, spinach and pesto risotto – and yes, everything is as tasty as it sounds.
Sip Creative Cocktails at Tom Thumb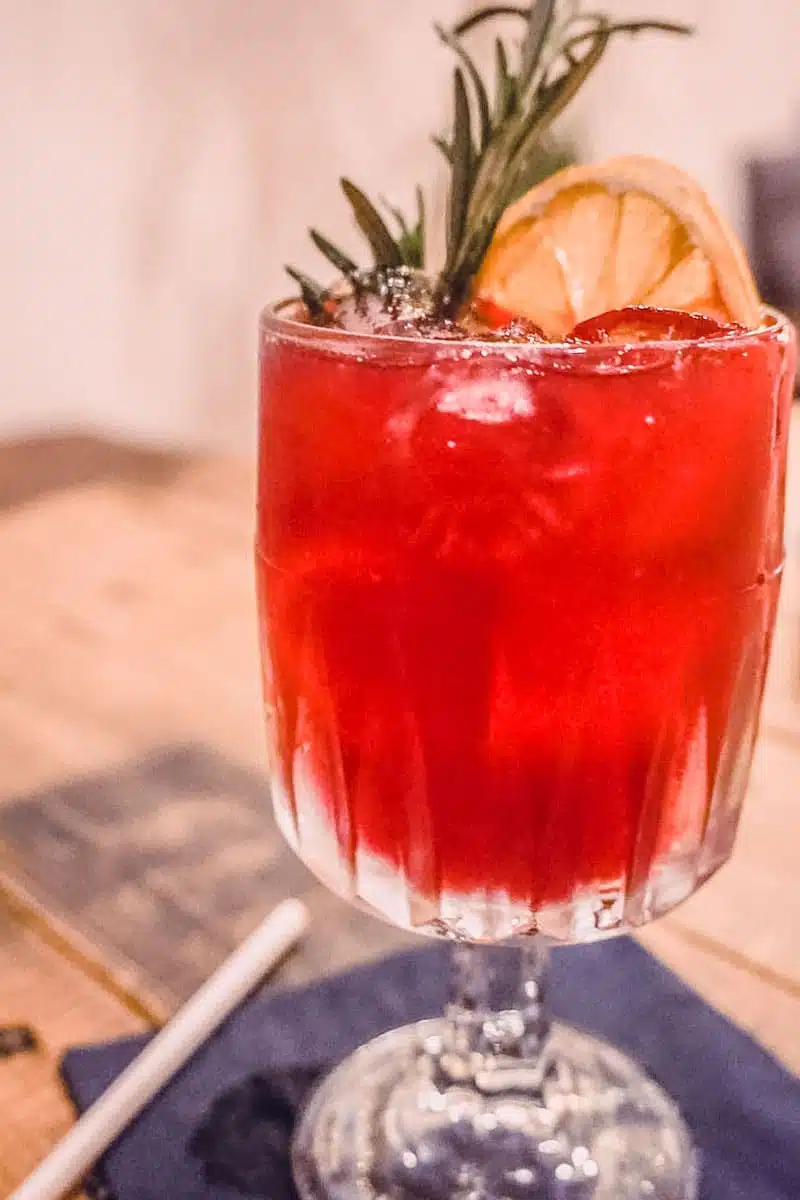 Looking for things to do in Newquay at night? A jaunt to Tom Thumb should be at the top of your list.
OK, it's no secret that I love a well-made cocktail – so there was no way that I wasn't going to make a beeline for Tom Thumb, a cool cocktail bar in the centre of Newquay.
Set up by two guys, Jamie and Paul, the bar is one of Newquay's secret treasures. The seasonal menu features a range of cocktails, some familiar – others completely new, each one expertly made by their mixologists.
All of Tom Thumb's vermouths, syrups and infusions are made in-house, and the garnishes are grown in-house – no detail has been overlooked in their mission to create the perfect cocktail.
The only difficulty you're likely to have is deciding which one's your favourite.
Visit the Gannel Estuary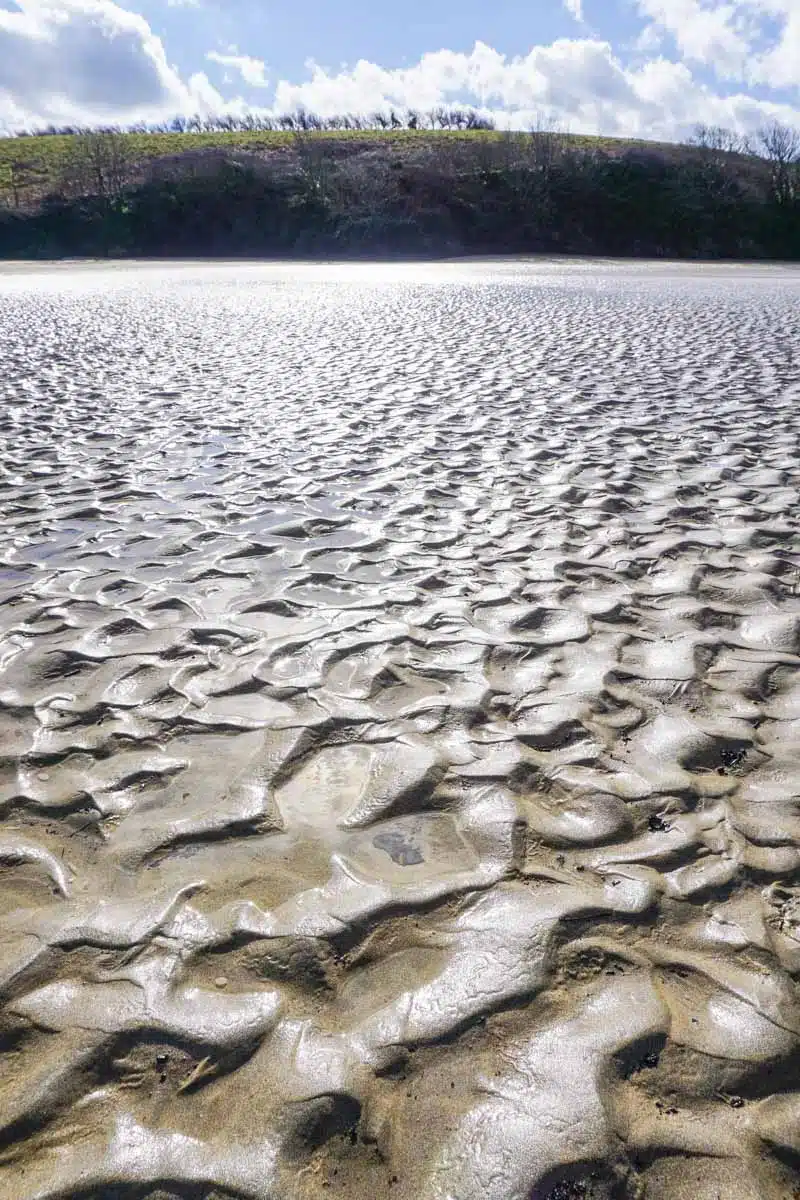 Tucked just behind Crantock, Gannel Estuary is a tidal river north of Pentire Point.
It's a beautiful place, with walks and wildlife spotting opportunities that shouldn't be missed from your list of things to do in Newquay.
The Estuary is a habitat for all kinds of plants and animals – including hundreds of species of birds who shelter from harsh winters in its environs and feed on the estuary's rich marine life.
The ever-changing tides mean that you need to be careful when you're planning your trip – at high tide, the two footbridges crossing the estuary are submerged, making it more difficult for you to get back from the beach side to Newquay on foot.
Things to do in Newquay: Practical Tips
Where to Stay in Newquay: The Headland Hotel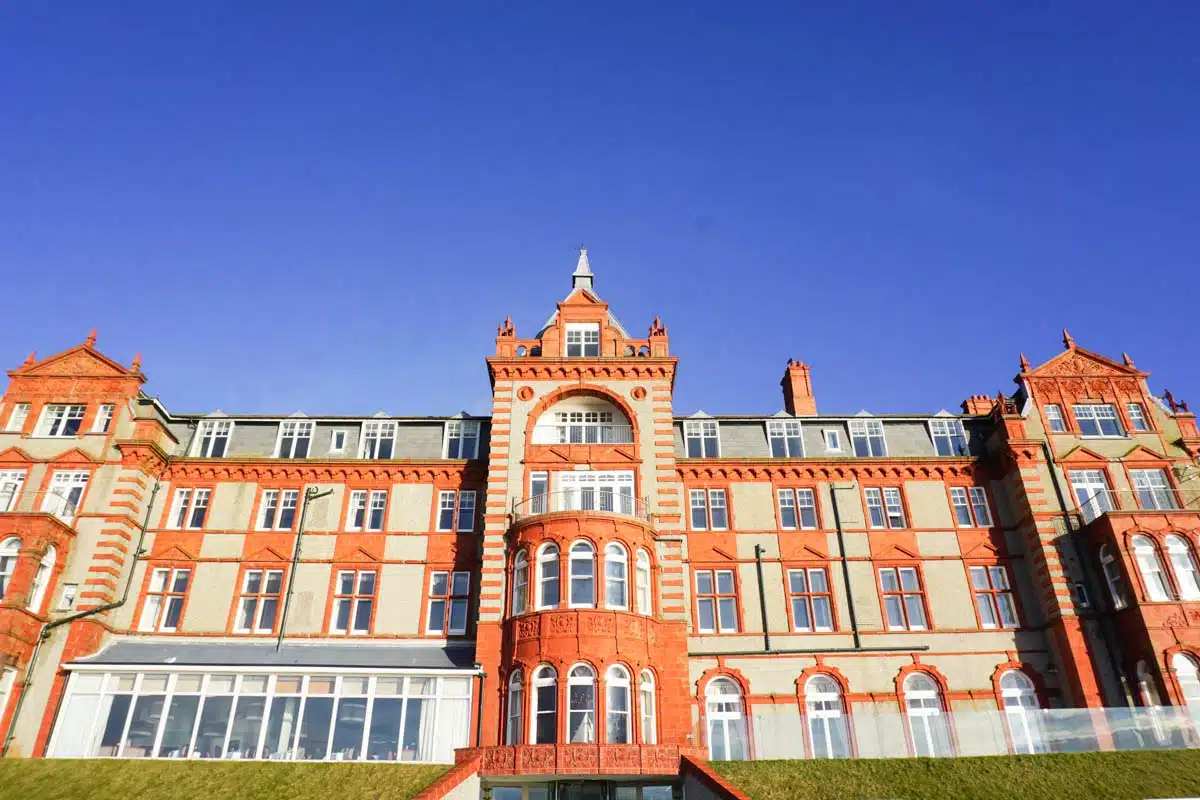 Chances are that if you've ever been to Newquay before, you'll have noticed an imposing building towering over headland next to Fistral Beach. That building is The Headland Hotel.
A glorious Victorian hotel, the Headland has been the destination of choice for royalty, celebrities and discerning guests since it first opened its doors in 1900 and is no less inviting today.
This family-owned independent hotel has so many stories to tell – from the glamorous balls and orchestras of yesteryear, to its tenure as an RAF Hospital during WWII, it even made a starring appearance as the location in which the well-loved adaptation of Roald Dahl's The Witches was filmed.
Though it's brimming with history, The Headland's decor has been tastefully updated – maintaining many of the building's beautiful original features but with all the fittings expected of a contemporary luxury hotel.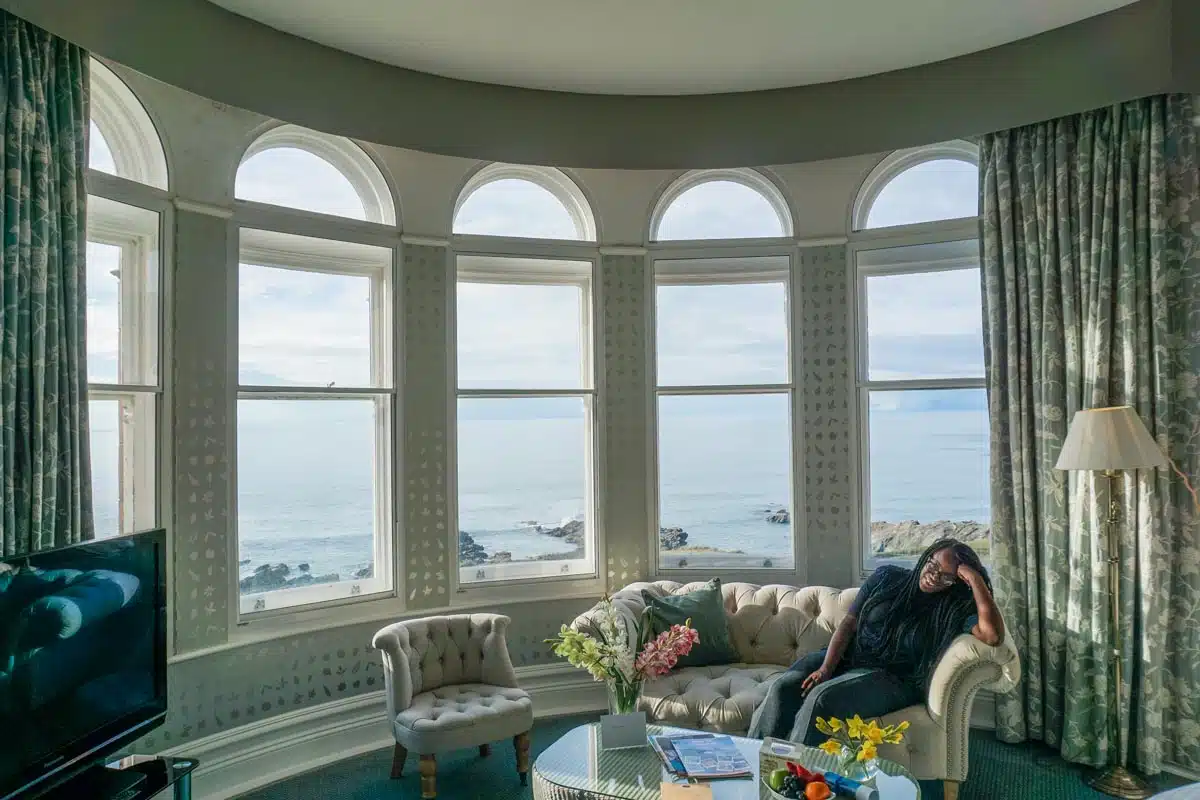 Our room came complete with stunning views over Fistral Beach and out to sea, gorgeous decor and one of the most comfortable beds I've had the pleasure of sleeping in.
With its stellar restaurant, indulgent spa and opulent lounge areas, no one would blame you if you holed up in The Headland for the whole of your stay…
Check Rates and Availability for The Headland Hotel
Places to Visit in Newquay: Map
Read More UK Travel Guides
Love this? Save and share on Pinterest