Spending two days in London? Discover my whistle-stop tour of the Big Smoke – the ultimate 2 day London itinerary, written by a local.
I'll be honest, two days in London is nowhere near enough to immerse yourself in the city's coolest neighbourhoods and hidden gems. But, don't panic; two days does give you plenty of time to see the main landmarks and tick off the top sightseeing spots.
Yep, that's right. From seeing the likes of Big Ben and Buckingham Palace to riding the London Eye and hitting up a West End show, I've curated a handy guide that allows you to make the most out of your visit to the city.
Ready to explore on an epic 2 days in London itinerary? Here's how to spend a couple of days in the English capital.
Handy Tips for Planning Your 2 Days in London Itinerary
Top Tours for Your London Two-Day Itinerary
What to Pack for Your London Itinerary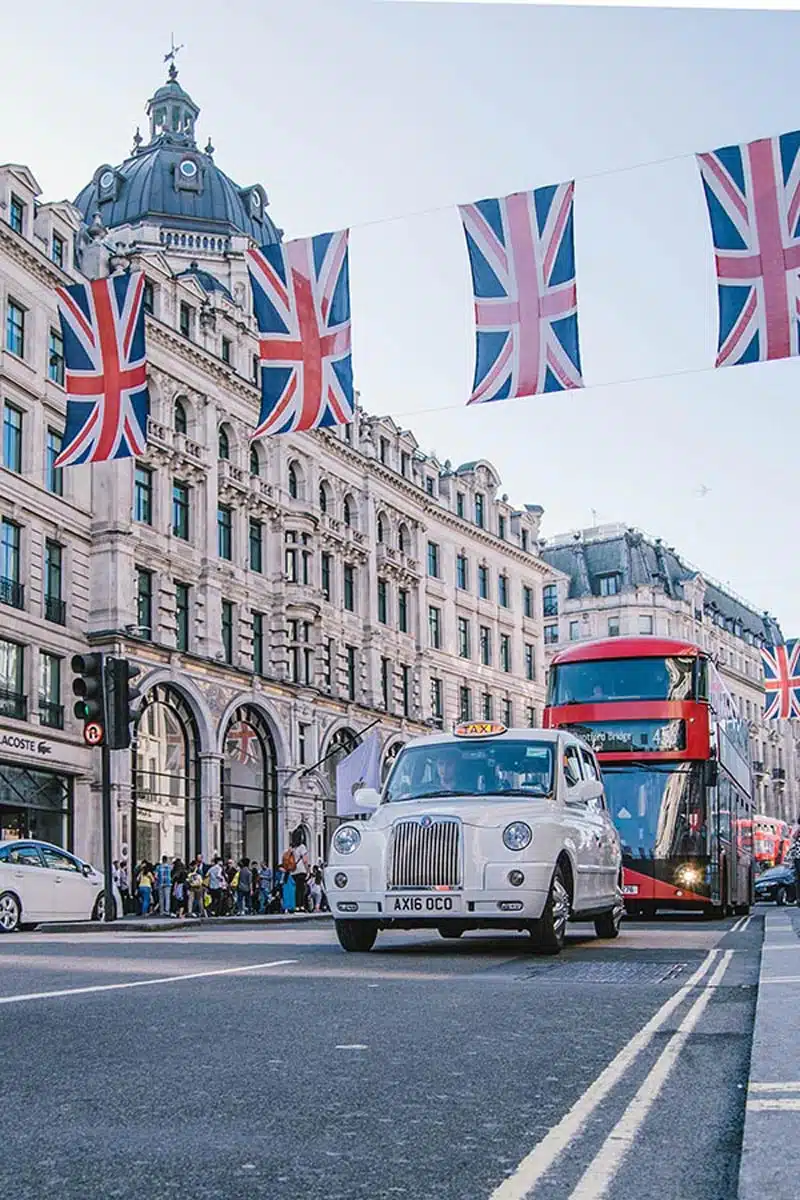 The UK has a reputation for bad weather. But, to be totally fair, London's weather is not all that bad.
All you need to know is that summers are short, temperamental and partly cloudy, while winters are much longer, cold, windy and rainy. So now you know what to expect, here are a few things to pack for London.
Have your rain jacket handy. Bring a winter coat and multiple warm sweaters for layering on colder, wetter days.
You'll benefit from having light jackets even if you visit in summer in case the evening turns out chilly.
London's a city, not a tropical vacation getaway, so pack accordingly. Bring comfy walking shoes and a daypack to keep your belongings close.
Where to Stay in London for 2 Days
The Henrietta Hotel (Mid-Range)
Situated in Covent Garden, The Henrietta Hotel is one of my top picks for London. Oozing chic and elegance from every corner, you can't go wrong with this one. This place also offers five-star service that'll make you feel at home.
The boutique hotel boasts 18 vivid rooms, each with a distinct quirky style leaning heavily on the art deco aesthetic. Enjoy room service, complimentary toiletries and buffet breakfasts every morning.
Amano Covent Garden (Luxury)
Spoil yourself to a lavish stay at the oh-so-fabulous Amano Covent Garden. This four-star hotel showcases fashionable rooms adorned with LED lights giving it that futuristic vibe. You'll sleep like a baby on pristine, plush beds as the grey-toned and ambient rooms tranquilise you. 
Don't get me started on the gorgeous, spa-like ensuites. Some rooms come with balconies to wake up to breathtaking sweeps. After indulging in a cocktail, you can go to the rooftop terrace for more splendid views.
Quick Info for Your 2-Day Trip in London
Time Zone: Greenwich Mean Time (GMT) during standard time and British Summer Time (BST) during Daylight Saving Time (DST), or summer time.
Currency: The British Pound (£)
Plugs: Type G
Nearest Airport: London Heathrow, London Gatwick, London Stansted
5 Must-See Spots: Buckingham Palace, London Eye, Westminster Abbey, Tower Bridge and Big Ben.
Top Tip: Londoners drive on the left side of the road, which can be confusing, but check both ways before crossing a street.
Getting Around London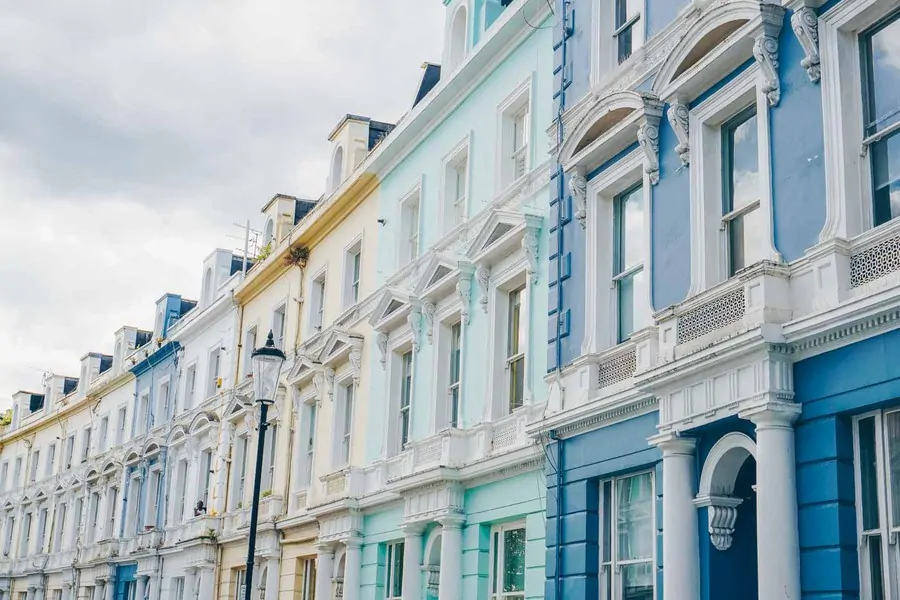 The best way to get around London is via the Tube. Buses will be the cheapest option if you're travelling long distances. Uber, taxis and even bike renting on a sunny day work for city travel.
You can save money on public transport by using a prepaid Oyster Card – though most people now use their contactless card to tap on and off.
Top Tip: Download CityMapper. It's what every Londoner uses to plan their Tube trip.
London in 2 Days Itinerary
London Itinerary Day 1: City Centre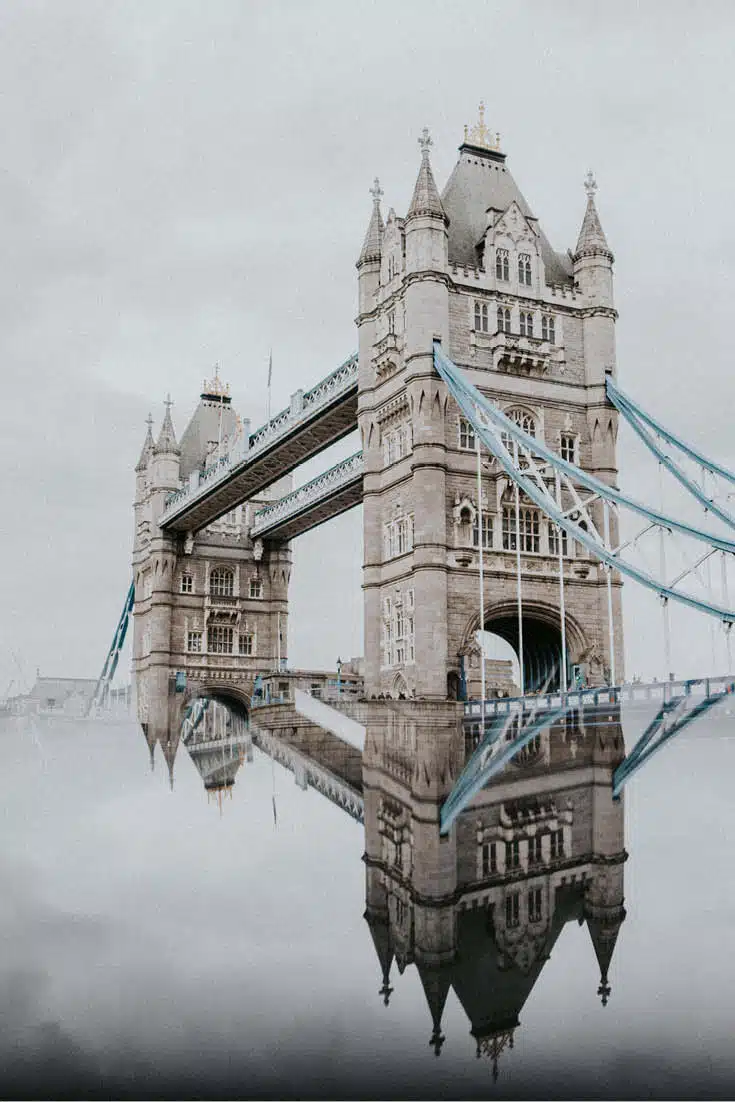 Day one is all about seeing London's top landmarks. Put on your best walking shoes and make sure your camera is fully charged, as endless sightseeing awaits.
You'll get to familiarise yourself with the central city's historical sites, from Buckingham Palace to London Eye and Tower Bridge.
Visit Buckingham Palace and St James's Park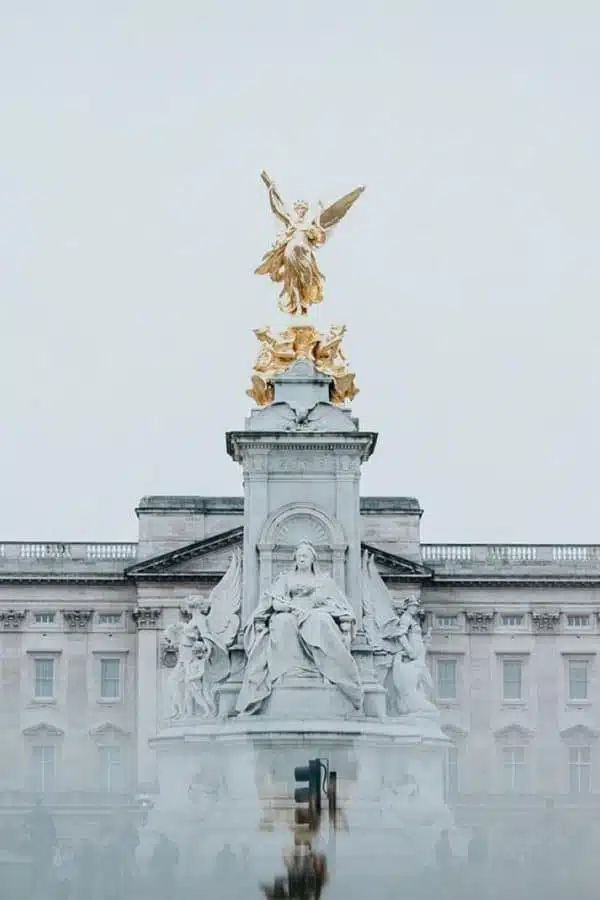 Start your day at Buckingham Palace – the administrative headquarters of the United Kingdom's monarchy and the royals' official residence since 1837. With such a rich history and grandeur appearance, there's no denying the lure of this prestigious landmark building.
The best time to visit the palace is during the Changing of the Guard in the morning (around 10:45, though this changes throughout the year). Make sure you spend some time in St James's Park, too – it's one of my favourites in the city.
Book a tour of Buckingham Palace here 
Wander Through Trafalgar Square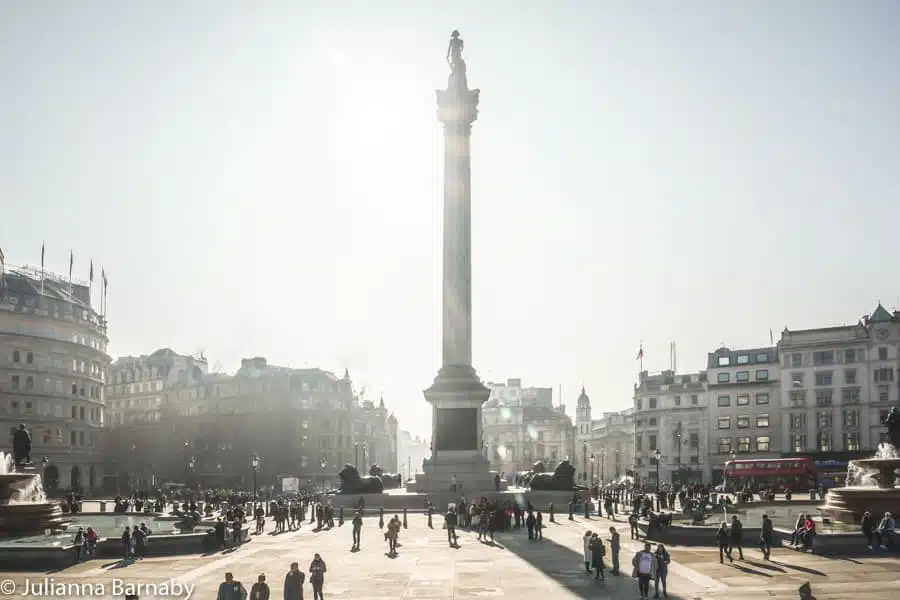 Once you've seen the beefeaters in all their glory, make your way over to the iconic Trafalgar Square. This public square is the ideal spot to soak up the essence of London's constant foot traffic. Come here to people-watch and admire the incredible architecture.
Take in galleries, statues, monuments and numerous historical buildings as some of London's foremost attractions reside here. This famous London square is also home to the National Gallery and the National Portrait Gallery.
So, all-in-all, it's a superb location to capture some stunning pictures thanks to all the fountains and Trafalgar Square lions.
Admire Gothic Architecture at Westminster Abbey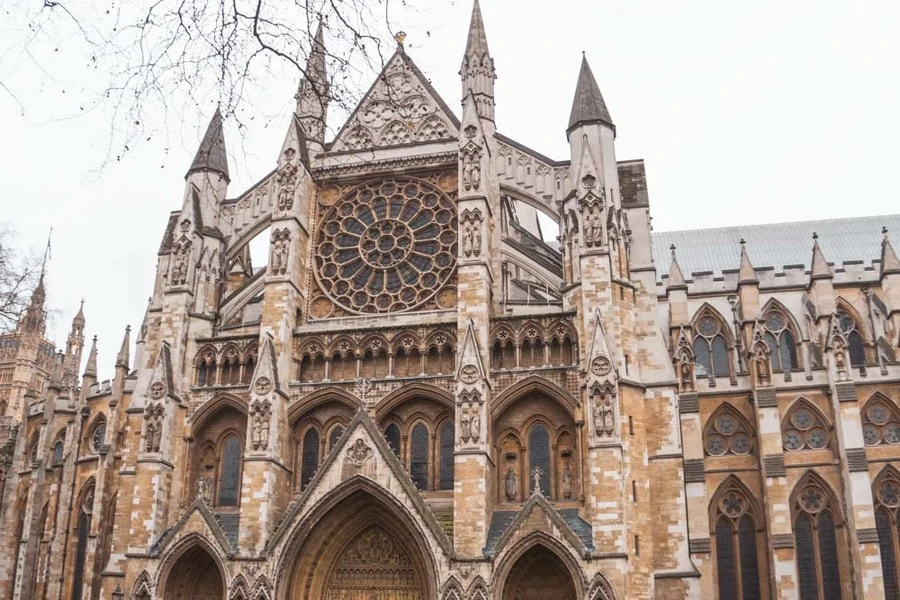 It's just an old building, right? Wrong. History buffs and architecture lovers (myself included) will tell you to run to Westminster Abbey.
This majestic Gothic-style church has eons worth of history ranging from coronations to royal weddings since 1066. You can imagine all the tales kept in the walls.
It's best to visit right after the abbey opens in the morning to avoid crowds, and it'll cost around £27 for adults.
Top Tip: book a tour of Westminster Abbey to discover more about its royal history.
Visit Houses of Parliament / Big Ben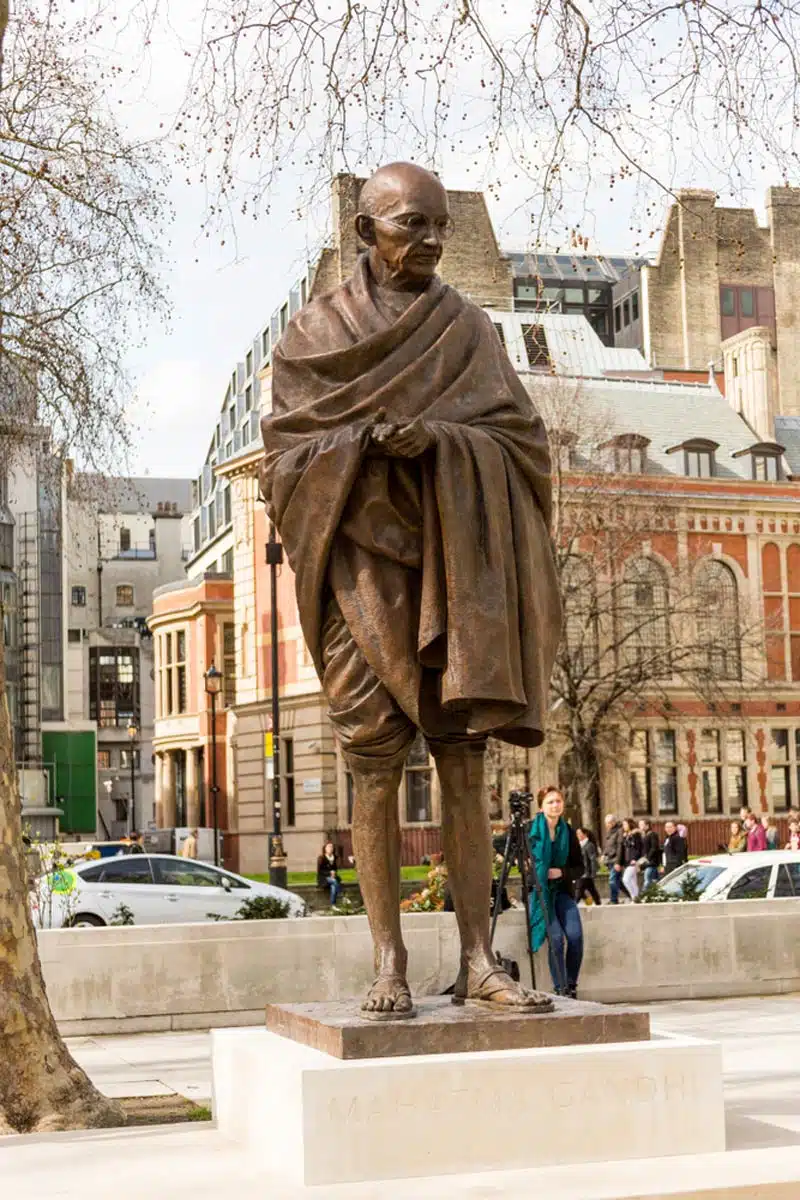 The Houses of Parliament, formally known as The Palace of Westminster, sits distinguishably on the River Thames. This is also where Big Ben resides, which is another one of the best things to see in London in two days.
If the UK parliament is not your cup of tea, you can head to Big Ben, the world's most famous clock. It's one of the planet's most recognisable and Instagrammable landmarks.
Note: Big Ben has closed for renovations since 2017 and will reopen later this year (apparently – though I'm not holding my breath).
Ride the London Eye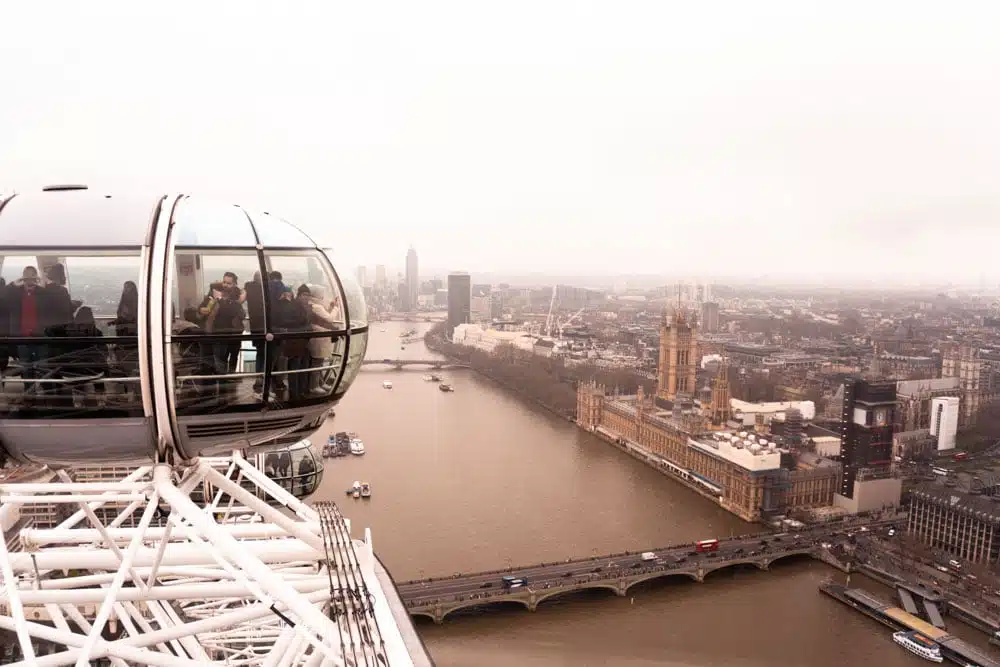 From Parliament, you'll be able to see the London Eye – now make your way over. I might be biased because I used to work in the ticket office in my teens, but the London Eye is a tourist trap worth falling into.
This observation wheel on the south banks of the River Thames is a fantastic place to capture stunning views of the city. Who could pass up the opportunity to ride the world's largest cantilevered observation wheel?
I'll be frank with you, going up the Ferris wheel has a hefty price tag, but the unmissable sweeps are worth it. If you do decide to go on, expect to wait roughly 20-45 minutes in the queue. Seating is available on a first-come-first-serve basis, so try and book your ticket in advance.
Get your entry ticket for London Eye here 
Snap a Photo of Tower Bridge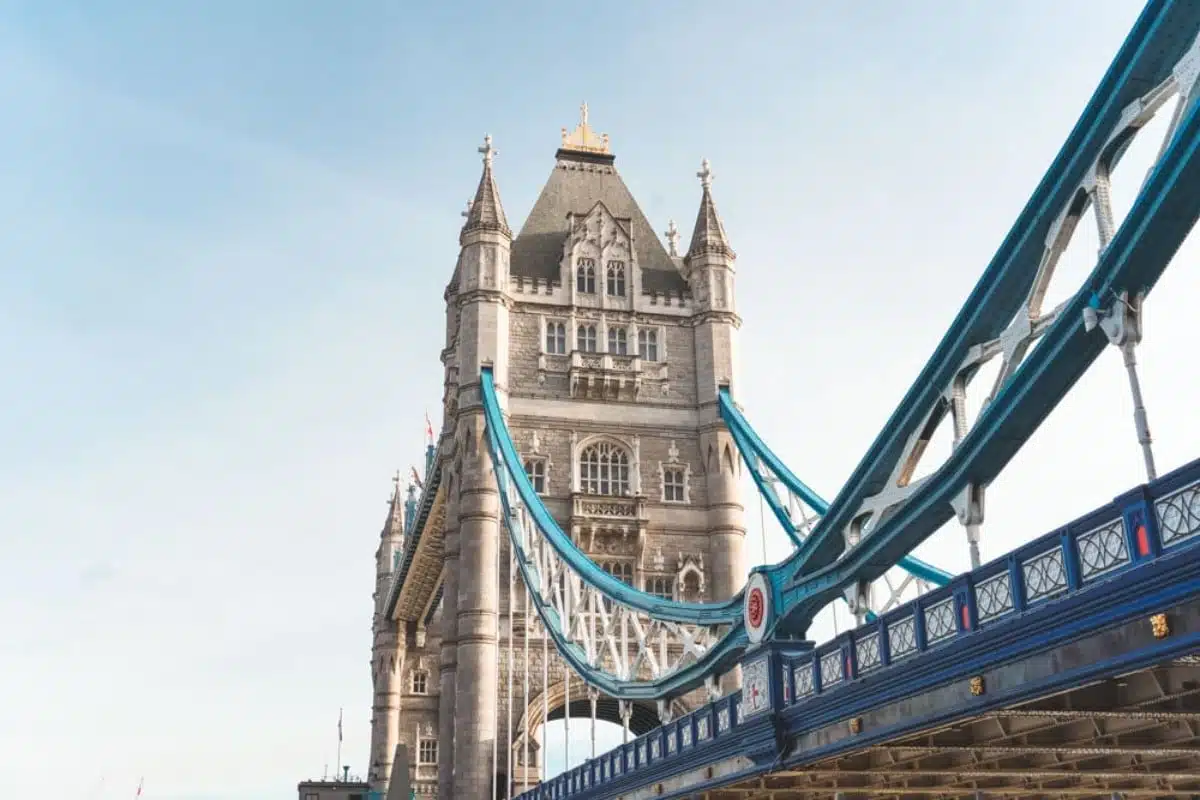 This next attraction is further along the river, but it's worth the journey. You can either walk – it's a long 45 mins, though – or hop on the Circle line to Tower Hill from Westminster.
With its iconic blue bars, Tower Bridge is one of the most famous sights in London. This striking bridge radiates Neo-Gothic architecture, making it the most sophisticated bascule bridge of its time.
Beauty aside, the bridge grants better access to the East End of London. Nothing beats walking across the top of this magnificent bridge, though. Brace yourself for an otherworldly sight as you walk on Glass Floor in the high-level Walkways, rewarding you with a birds-eye view over the bustling city.
Book a tour of Tower Bridge here 
Grab Cocktails at Lyaness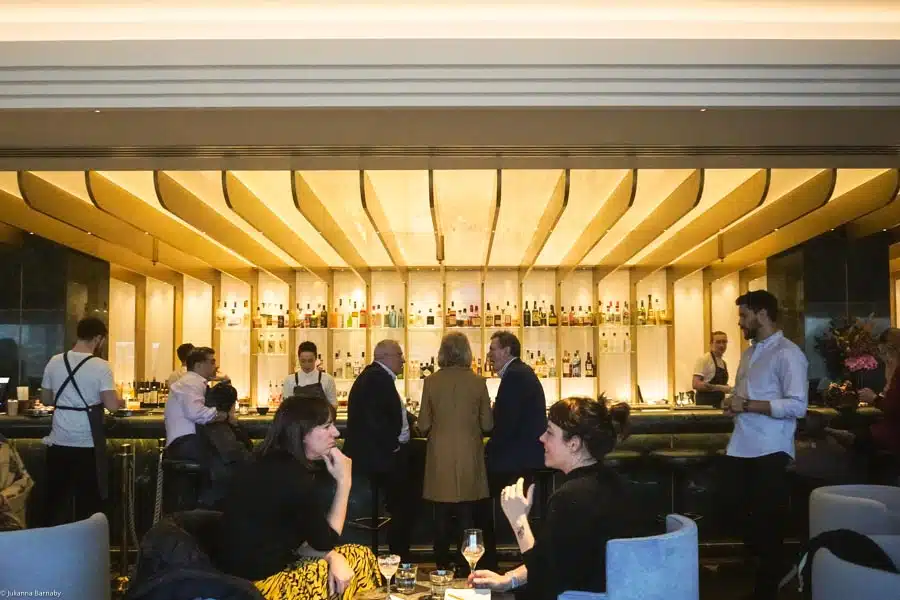 End your first day in London with a delectable cocktail at Lyaness – one of Mr Lyan's many watering holes around the city (FYI he's London's cocktail king).
There's no better way to unwind and embrace the London lifestyle than at a swanky bar with river scenery. And this iconic cocktail bar serves a beautiful range of cocktails (of course), wines, beers and some tasty nibbles.
The award-winning bar whips up innovative drinks and quirky-named concoctions. Lyaness has a cosy yet plush interior that'll have you ordering round after round – if your wallet allows.
Catch a Performance at the National Theatre / West End Show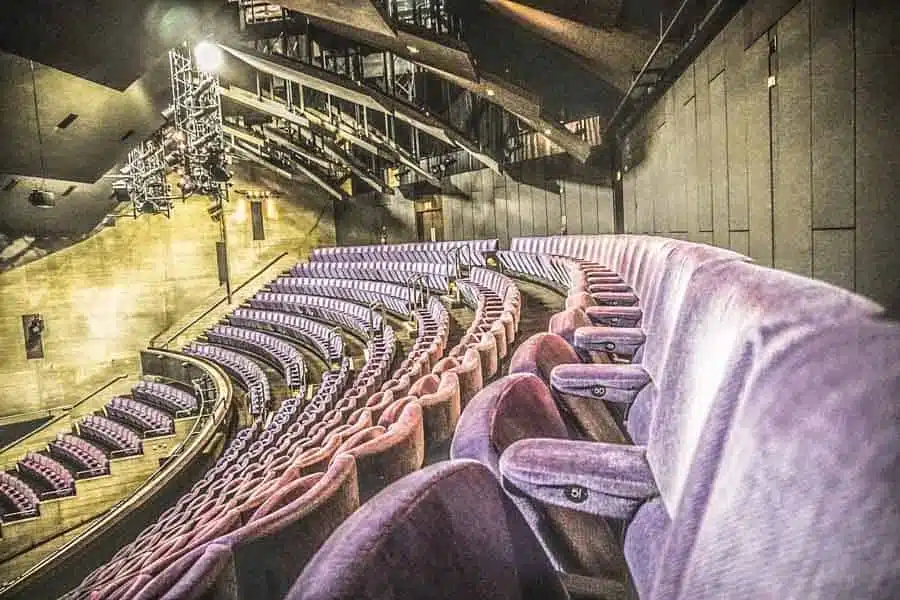 End your day with a show. You've got two options from here: either head towards the West End, or pop into the nearby National Theatre.
The West End is always abuzz with classic performances and modern adaptations (if you haven't seen Les Mis, start there). Or, if you choose to stay local, the National Theatre showcases classic drama, stage adaptations, Shakespeare productions and new plays every month.
London Itinerary Day 2: City Centre + Kensington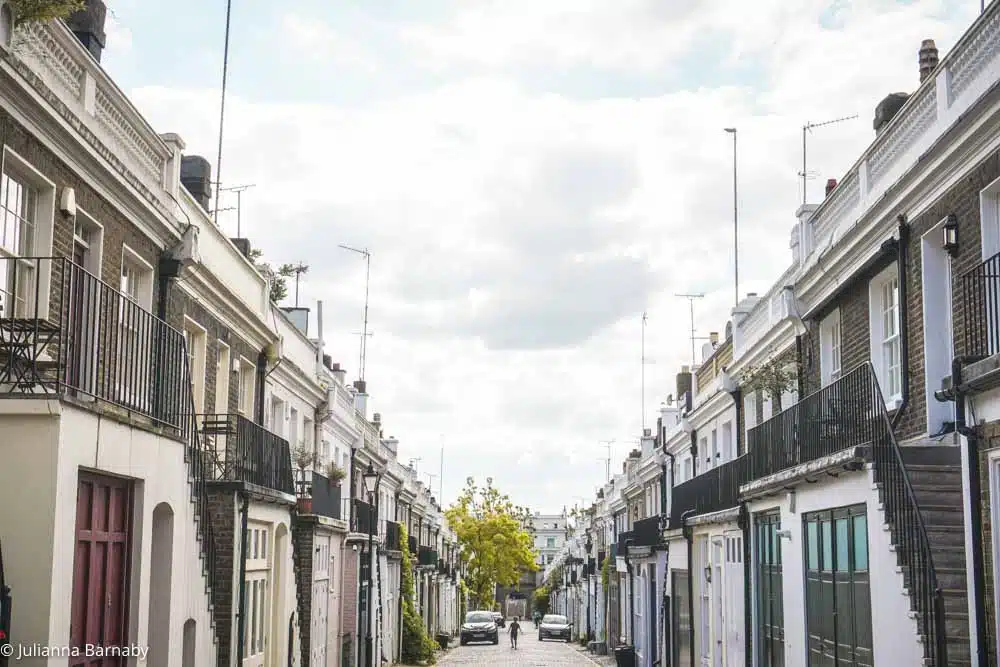 Ready to hit the streets for day two in London? Get ready for cultural immersion – museums, markets and appreciating the arts. Much like day one, you'll want to prepare for lots of walking, sightseeing and bustling crowds.
Have Breakfast and Shop at Borough Market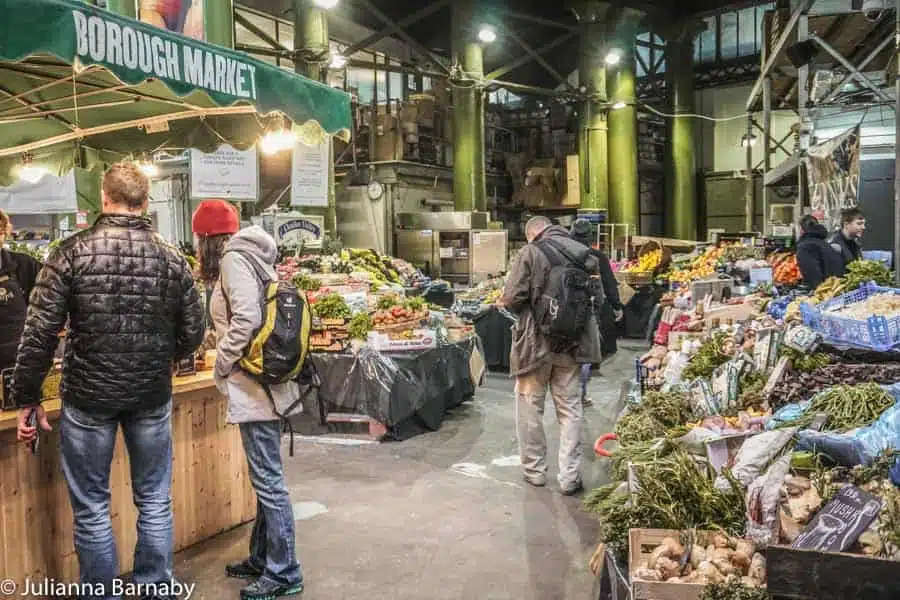 Start your day the Olde English way by going to the market for freshly baked goods. The scent of flowers, pastries and the chattering of locals at Borough Market is hard to beat, and visiting here needs to be at the top of your London itinerary.
With stalls serving everything from epic cheese toasties (hello Kappacasein), huge gourmet donuts and seafood galore, I guarantee you'll leave satisfied. This Southwark market is a playground for chefs and celebrities, boasting everything from cheap takeaways to high-quality British and international foods.
Top Tip: book a tour of Borough Market here to dive into the best foodie spots – and plenty of samples.
Take in Gorgeous Views From The Shard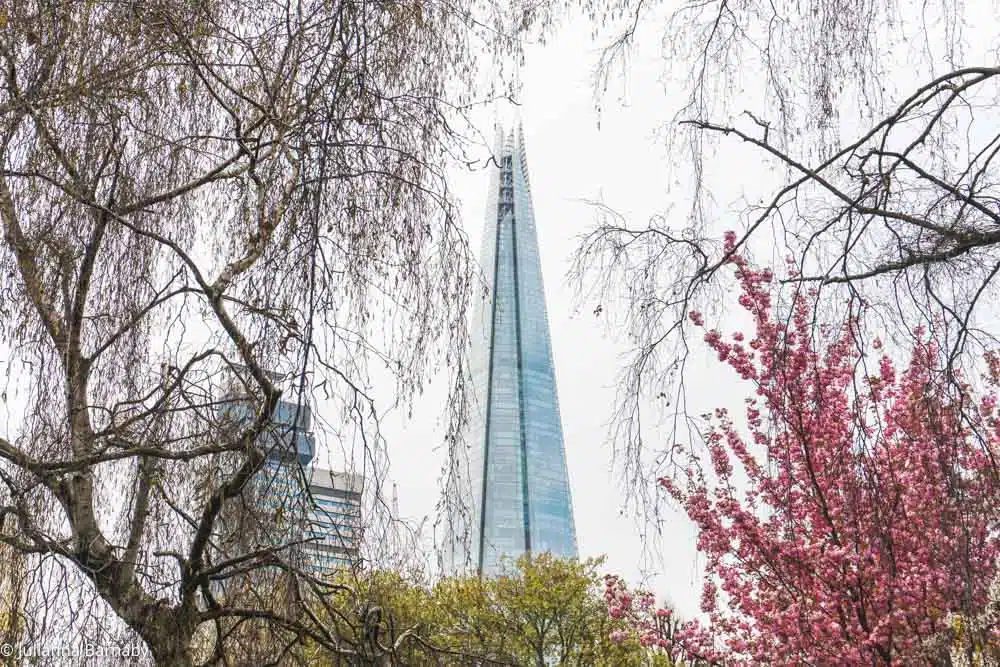 From Borough Market, it's a short walk to The Shard. It's a defining monument in Southwark, London reaching 95 storeys high.
Going up to The Shard's observation deck is free, and it's probably the best view of London you'll ever see. Though, I recommend stopping by Gong (52nd floor) for a cocktail with an epic view.
Admire Captivating Art at Tate Modern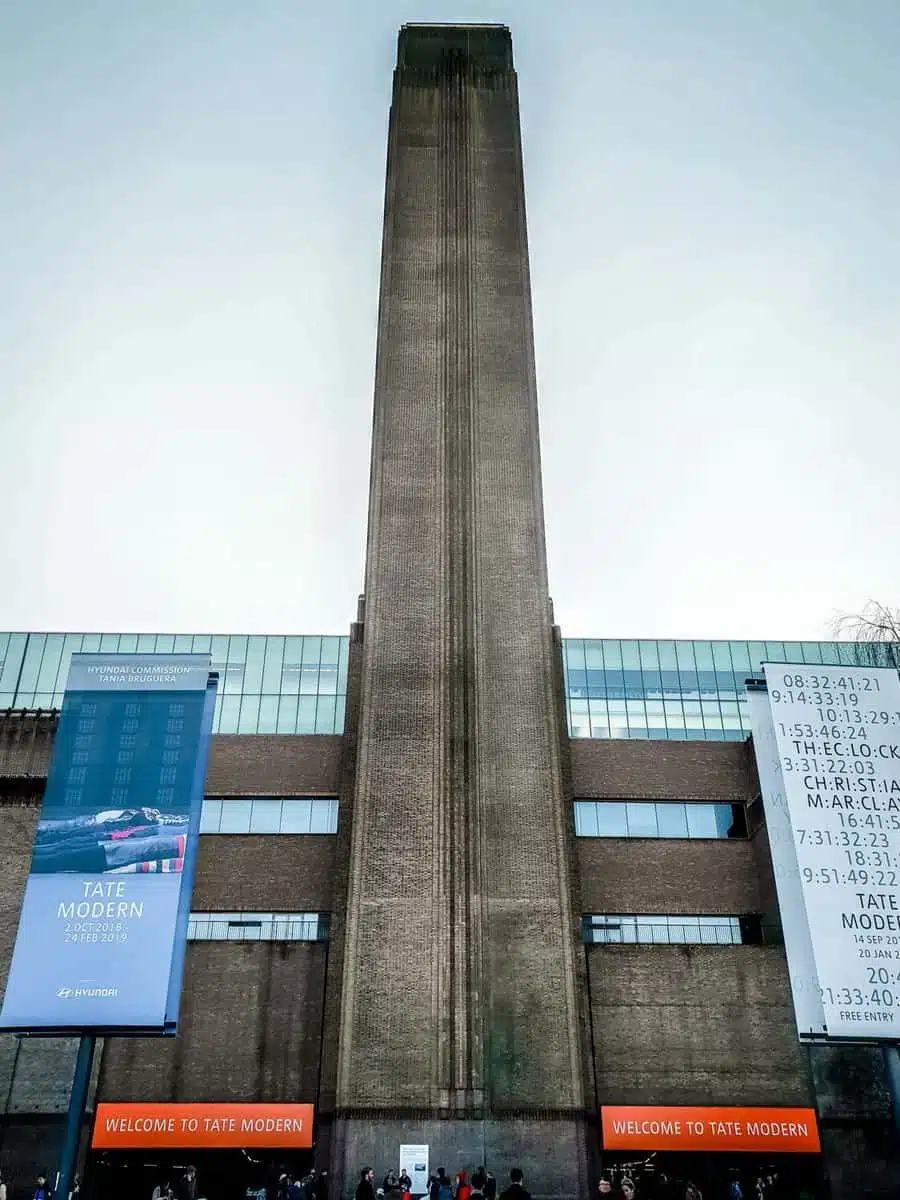 Let me take a moment to swoon over my city's gorgeous art galleries. And the Tate Modern is one of the best. This renowned art gallery shows off pieces that span centuries from the 1900s to the modern day.
These include Pablo Picasso, Andy Warhol,and Salvador Dalí. Better yet, it's generally free to enter, but some temporary exhibitions may have a fee.
Explore St Paul's Cathedral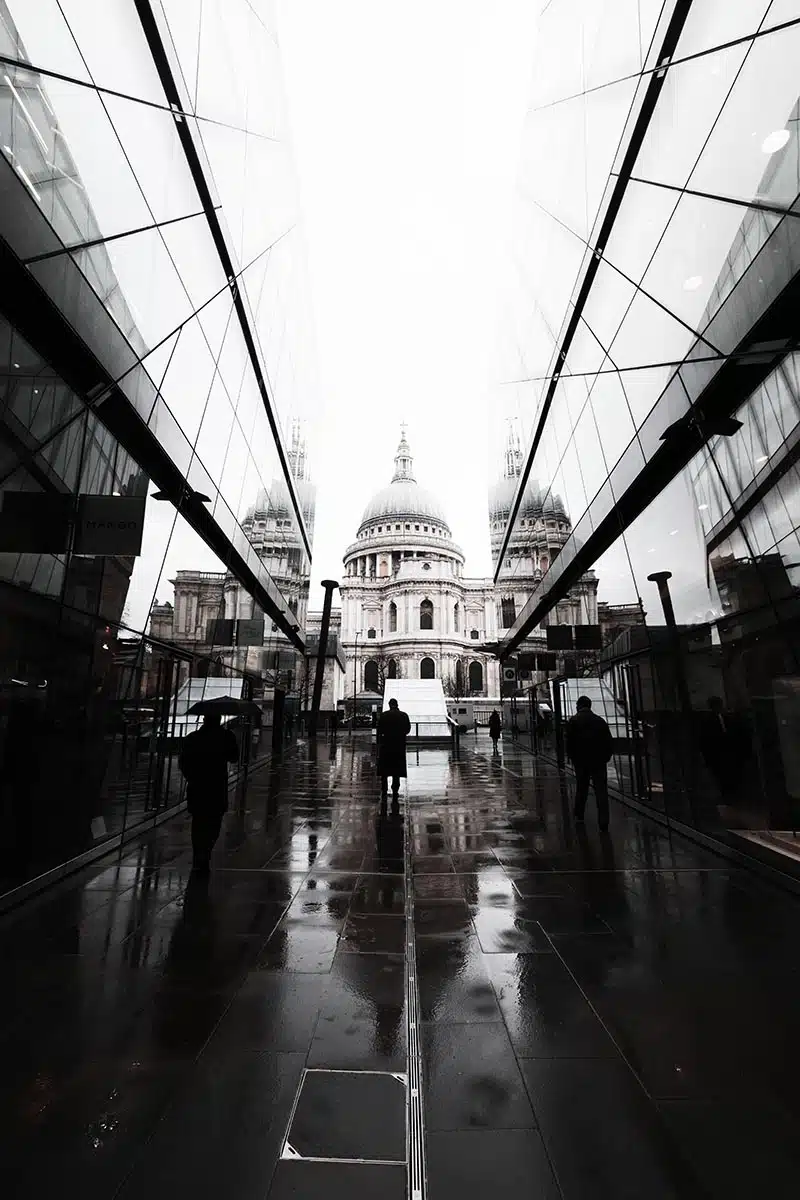 Fancy seeing yet another majestic church? St Paul's Cathedral tops many regarding what to see in London in two days. Combining Neoclassical, Baroque and Gothic elements, the cathedral exudes an archaic feeling that'll entice any traveller with a camera.
St Paul's features prominently in the London skyline, boasting an enormous, world-famous dome at 366 feet (111 metres) high. The intricate sculpting and frescoes adoring the dome make it a dreamy affair urging visitors to ogle at its splendour.
The cathedral is open to visitors daily except Wednesdays and Sundays from 8:30 am to 4:30 pm.
Admire the Majestic Sky Garden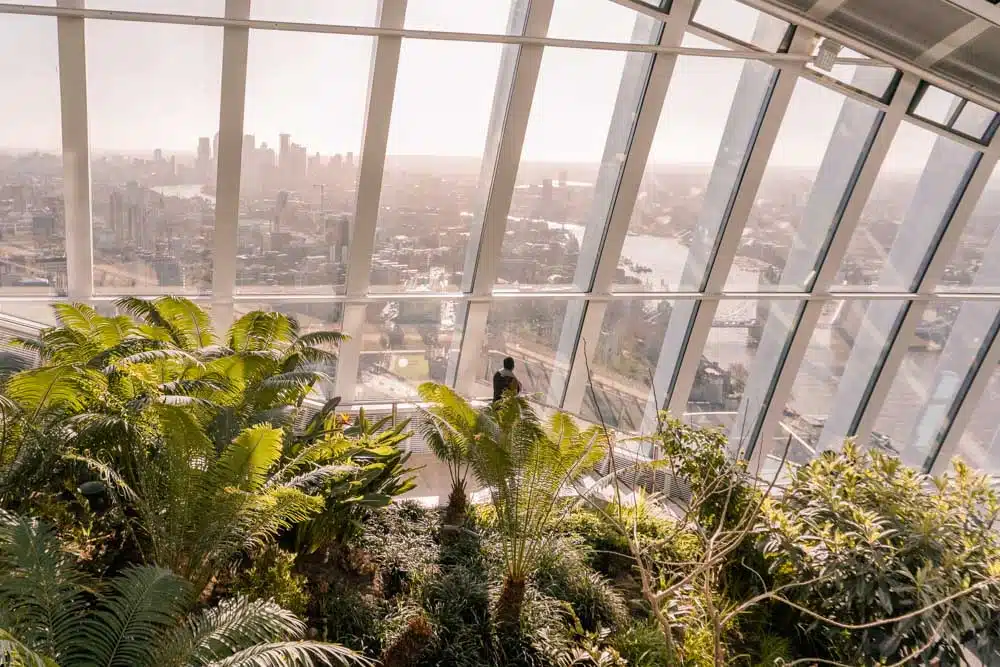 Next up is one of the city's hidden gems. The charming Sky Garden is London's highest public garden – and it's totally free to visit. Though you'll need to book a ticket three weeks in advance to secure your spot.
The skyscraper doles out gorgeous cityscapes of the London skyline with enchanting plants to enhance the space even more. If you fancy some lunch, the Sky Garden also features top-floor restaurants and bars to enjoy food and a few sundowners.
Catch a Tube to Museum Mile in South Kensington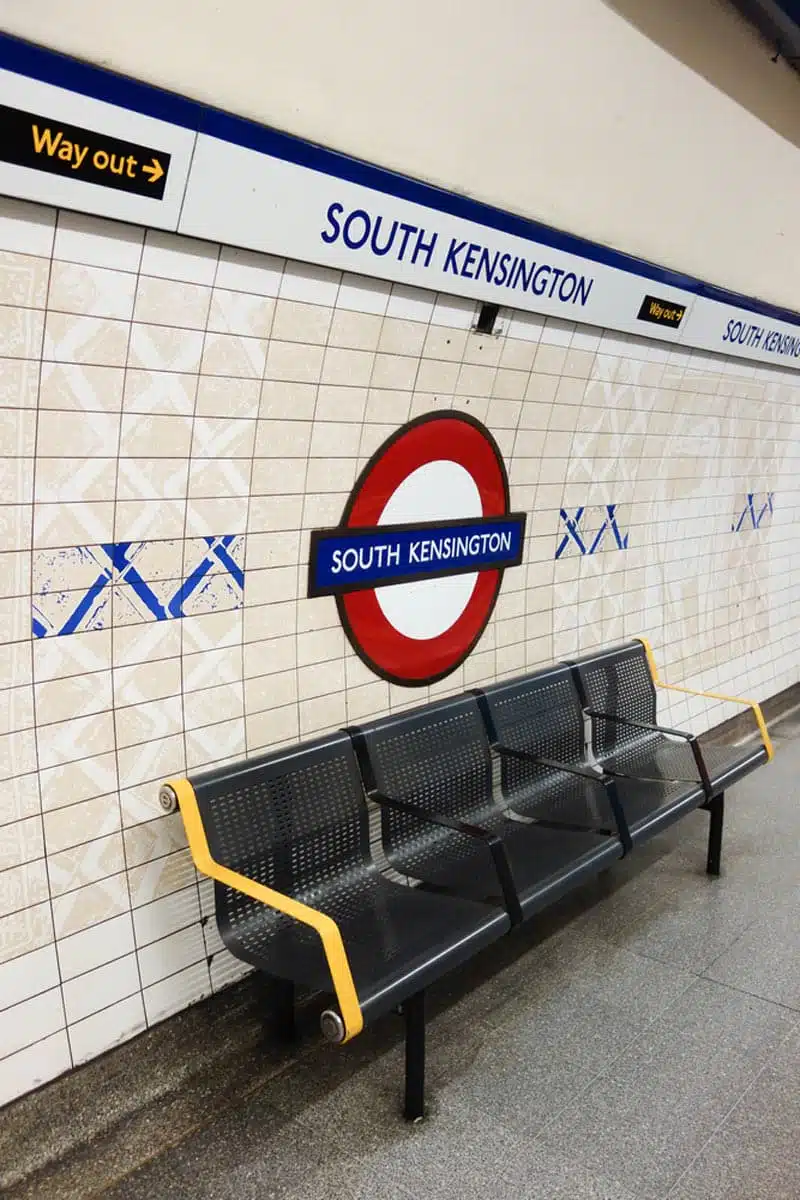 You'll want to catch the District Line (the green one) from Monument to South Kensington for the afternoon. It's time to hit up the Museum Mile.
The Museum Mile is exactly what you think it is: a vibrant hub of numerous museums. These comprise 13 world-class museums located in the heart of London.
You've got three main options: The V&A, the Science Museum and the Natural History Museum. If it's your first time in London, I recommend the latter for its dino and ancient world exhibits, though my favourite of the three is the V&A.
The V&A Museum (Victoria and Albert Museum) is the world's largest harbourer of decorative and applied arts, sporting around 2.27 million objects.
Explore Kensington Palace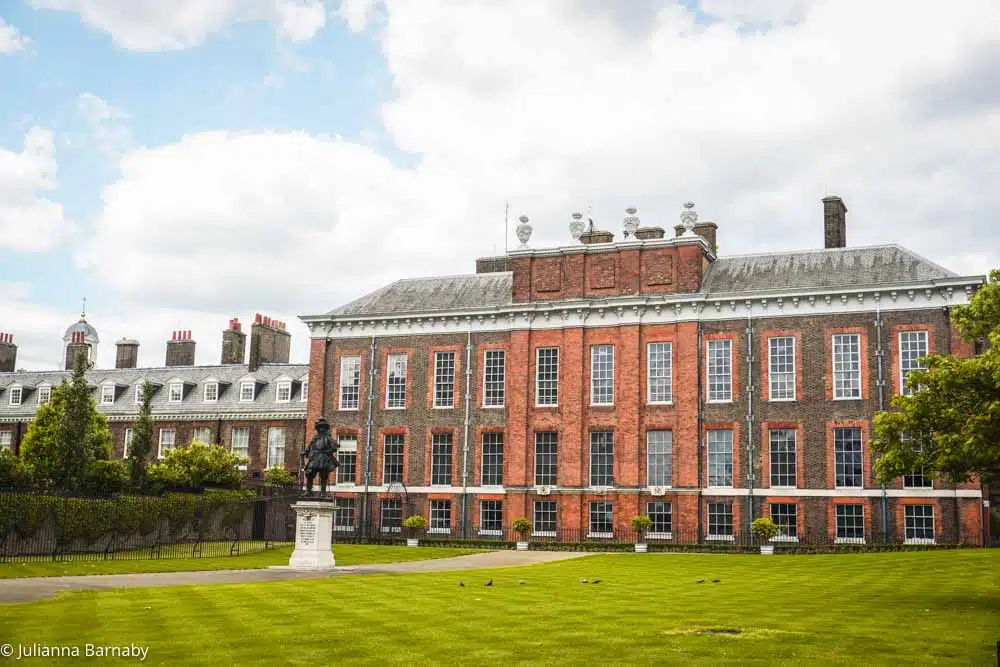 Once you've had your museum fill, it's time to make the journey to Kensington Palace, a royal residence situated in the Kensington Gardens. Seriously, this palace looks dreamy with enchanting gardens reminiscent of a Jane Austen novel.
The Duke and Duchess of Cambridge call this place home, but the public may enter the King's State Apartments, the Queen's State Apartments and the Gardens. You can visit any day of the week from 10 am – 6 pm, with the last entry one hour prior.
Pay Your Respects at the Albert Memorial + See the Royal Albert Hall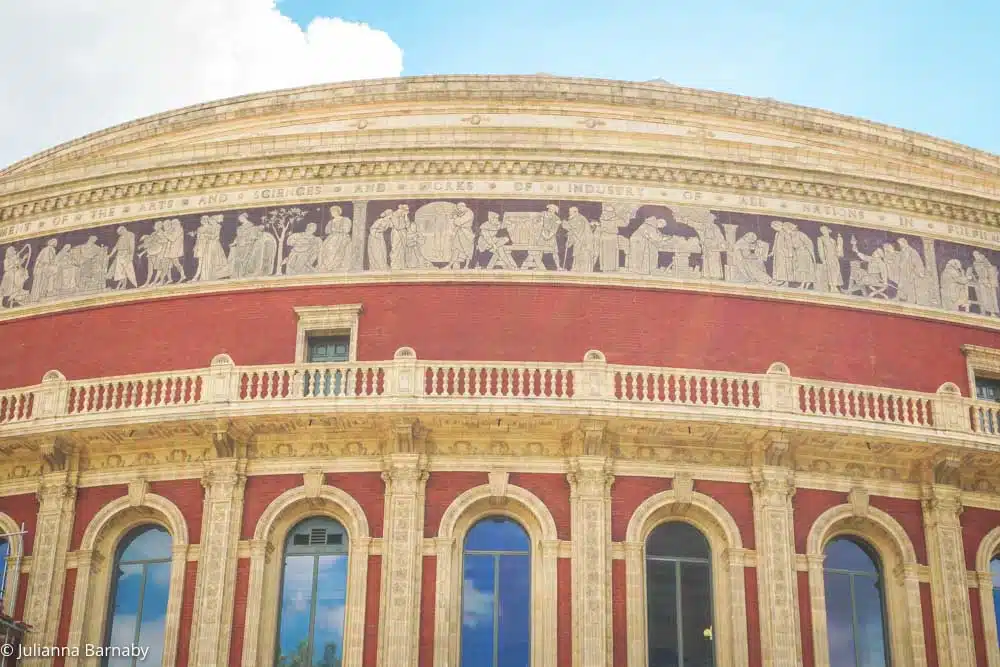 The Albert Memorial sits directly north of Royal Albert Hall, a famous concert hall in its own right. The Royal Albert Hall is a treasured and unique landmark building for its ambitious and mould-breaking design; it features the largest unsupported glass dome in the world.
On the other hand, the Albert Memorial symbolises Queen Victoria's love and devotion to her late husband, Prince Albert, who passed away in 1861. It's one of London's most ornate monuments, surrounded by the beautiful Kensington Gardens.
Enjoy Drinks at The Churchill Arms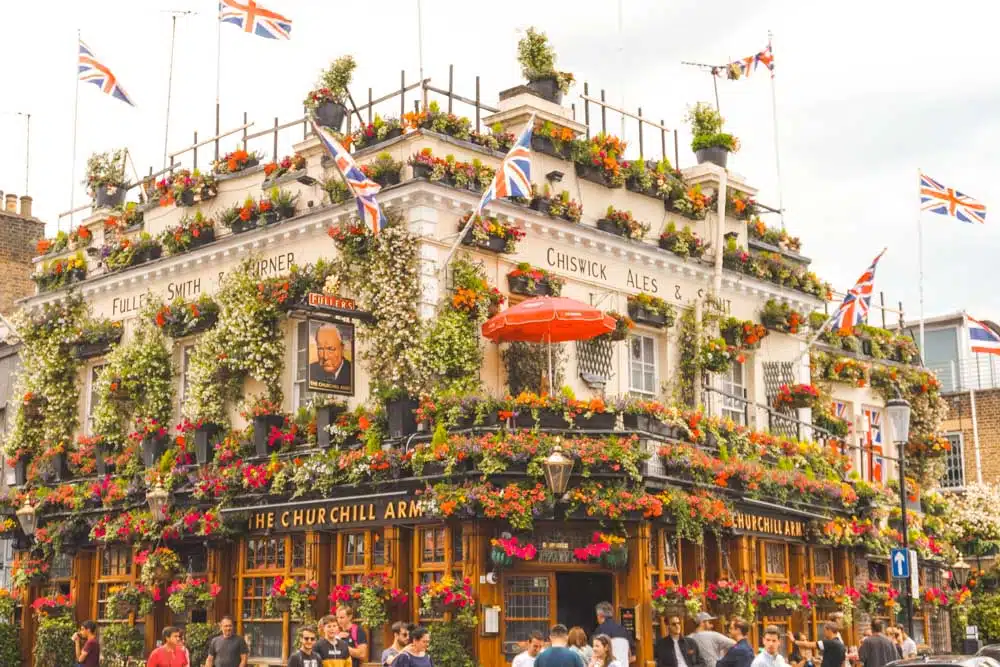 You've definitely seen The Churchill Arms on Instagram – the floral bedecked pub is quite the sight. Once frequented by Winston Churchill's grandparents, today, this pub is one of London's most famous.
Pubs played a huge part in London's history, and this quirky spot will take you back in time, making it a staple for any two-day trip to London. The Thai food menu is an unusual addition, but it really works. Don't get sucked in, though – we're hitting up somewhere even more exciting for dinner…
Have Dinner at Maggie Jones'
Your authentic British experience doesn't end with Churchill Arms and continues with the ever-so-intriguing Maggie Jones'. Themed like an old barn, this charming restaurant has a rustic look with a romantic atmosphere.
Modern, where? This place appears frozen in time, and that has made it a staple among Kensington locals for over 40 years. Its farmhouse-style British menu serves classic dishes like roast pork belly, apple sauce and sausage mashed with onion and gravy.
London Trip Itinerary – Map 
Read More Travel Tips for Your 2-Day London Itinerary