Tuck away your textbooks and flashcards. Here are the best language learning apps for 2023.
What is the best language learning app? Honestly, we have the luxury of choosing from quite a few excellent options nowadays.
From engaging lessons to private chats with native speakers, learning a language has never been as interactive or fun.

You can FaceTime with a Spanish speaker in Mexico, have a friendly message board discussion in German, or even take French classes from a robot (more on that in a bit).
With so many options out there, you might not know where to start. Fear not. I made a list of the best language learning apps for you.
Criteria for Evaluating the Best Language Learning Apps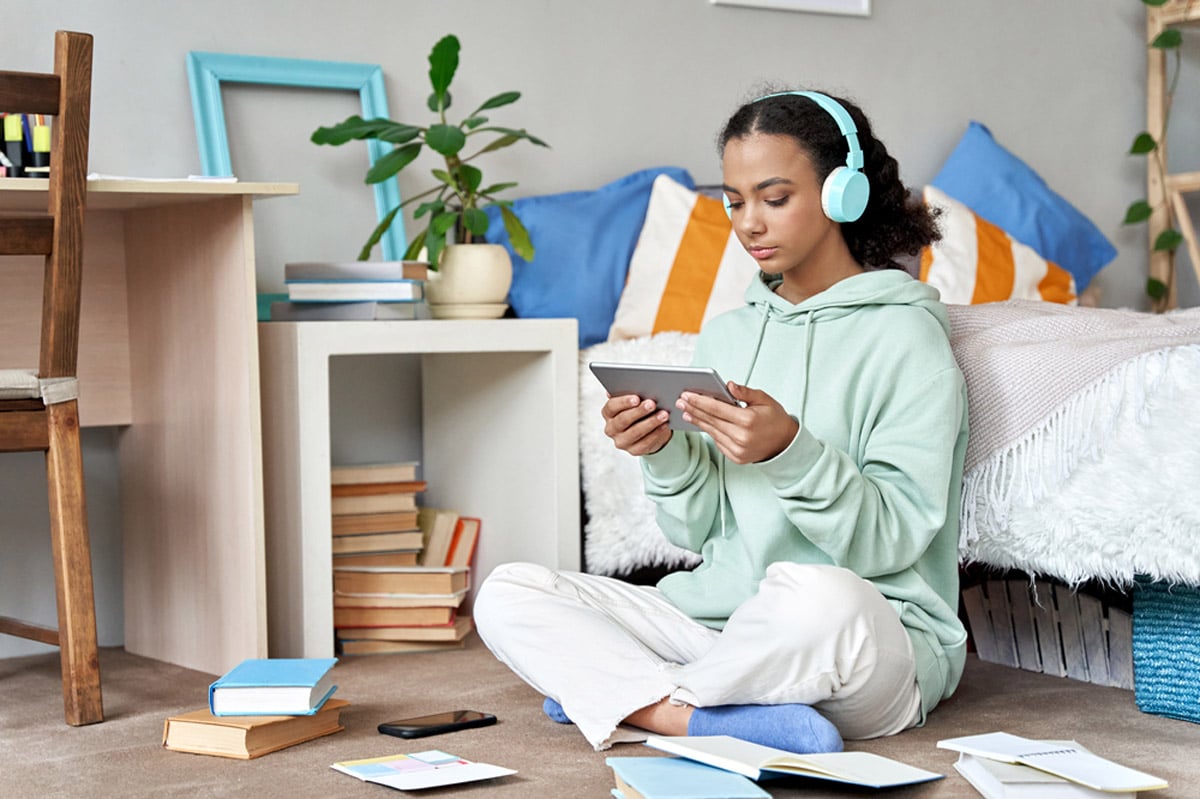 Choosing the best language learning apps is key when you study up for your next international holiday.

But what should you look for? Here's a quick list of things to consider when choosing a language app.
User-Friendliness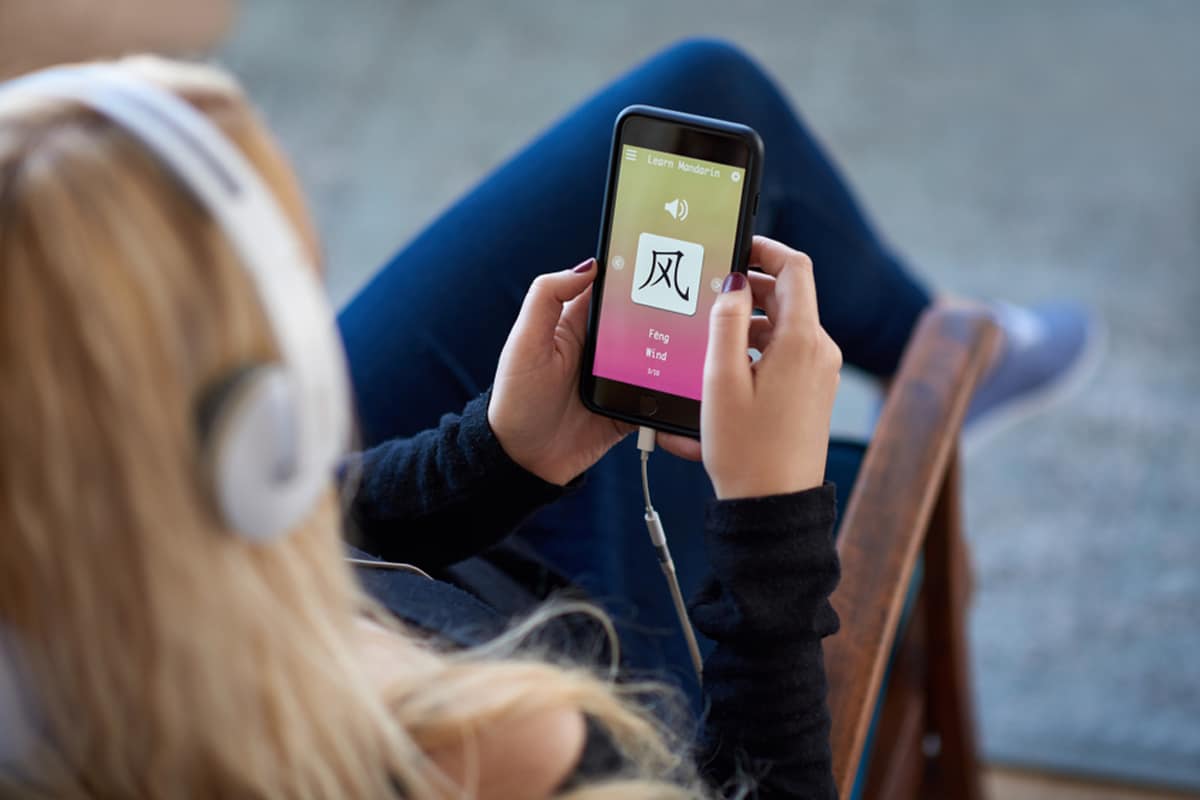 If you're searching for the best language learning app, it often comes down to user-friendliness. And it's not one size fits all.

Decide how you want to learn (are you more of a visual or audio learner) and if you prefer longer or shorter lessons.
Once you hone in on your learning style, choose an app that allows you to navigate the lessons quickly, easily, and intuitively.
Reliability
The best app to learn a language is one you can depend on wherever you go.

Choose an app with a reputation for being easy to use and bug-free. You'll want an app you can download on your Apple or Android device that receives frequent updates and doesn't crash.
Features:
Do you want language learning apps that focus on one specific learning or communication style – or a multi-purpose app that allows you to experience the language in multiple ways?

I like Swiss-army-style apps that provide more than one feature, but this comes down to personal preference.
Reviews and Ratings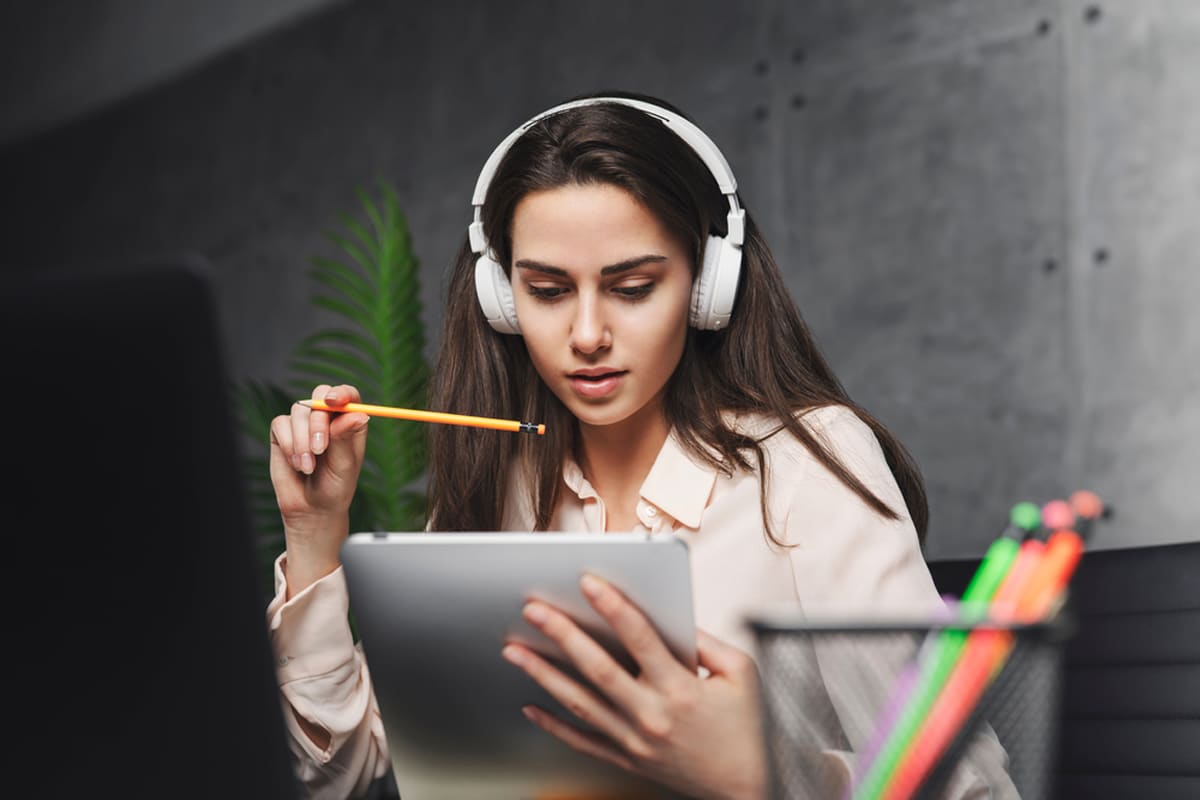 You know how important reviews and ratings are when deciding on… just about anything. The same is true with finding the best language learning app.

Reading through other people's experiences helps you decide if the learning style, price, and length of lessons is right for you.
While a lot of the paid language apps do have free trials, you can save the small hassle of signing up if you read through reviews and double-check that it's a good choice for you.
Best Language Learning Apps
Duolingo
Free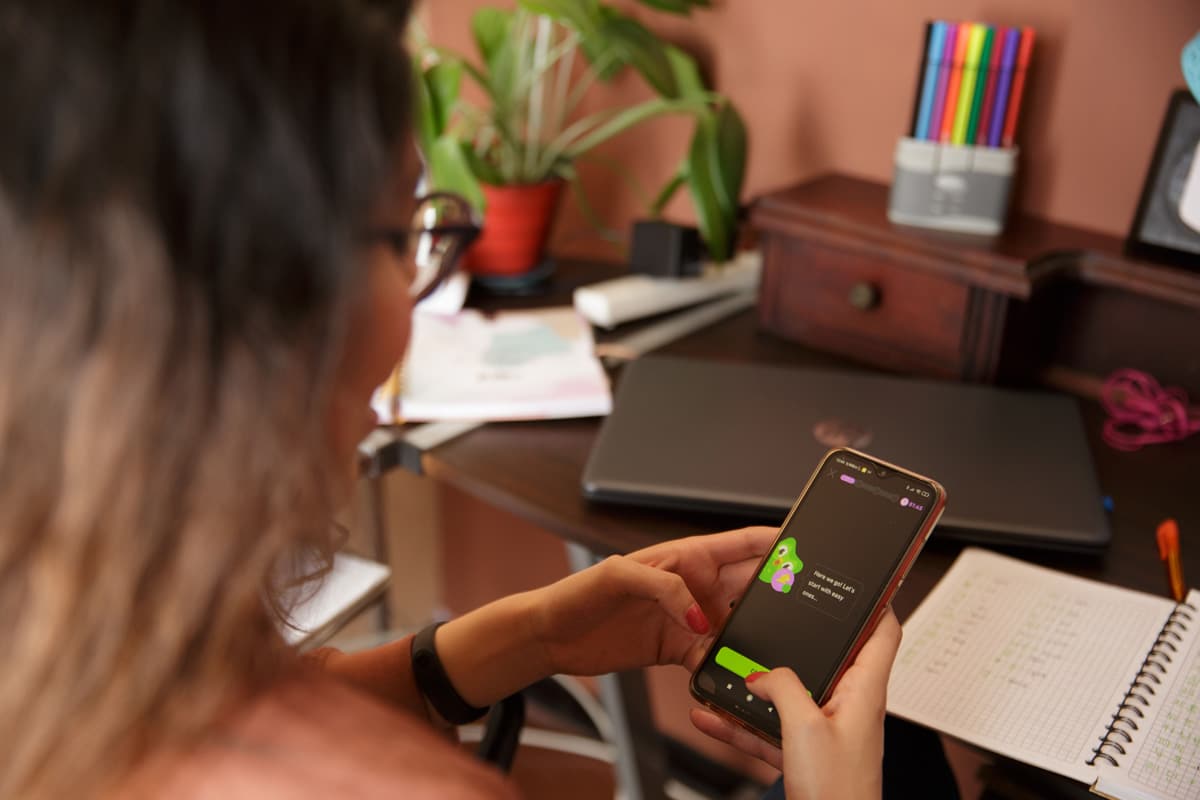 At the root of it, learning a language should be fun. It allows you to connect with other people and make new friends when you're travelling.
I know the challenge of learning a language has frustrating moments – but Duolingo leans into the fun factor and keeps things fresh with "bite-sized" lessons. The result? You can digest everything a bit easier than when using heavy textbooks or stacks of flash cards.

The best part is you can get plenty of lessons with the free version and polish up your verbal and written communication skills in over 40 languages.

But if you want to bypass those pesky ads and get some helpful hints, you can upgrade to Super Duolingo.
Download on App Store I Download on Google Play Store
Pimsleur
$164.95/year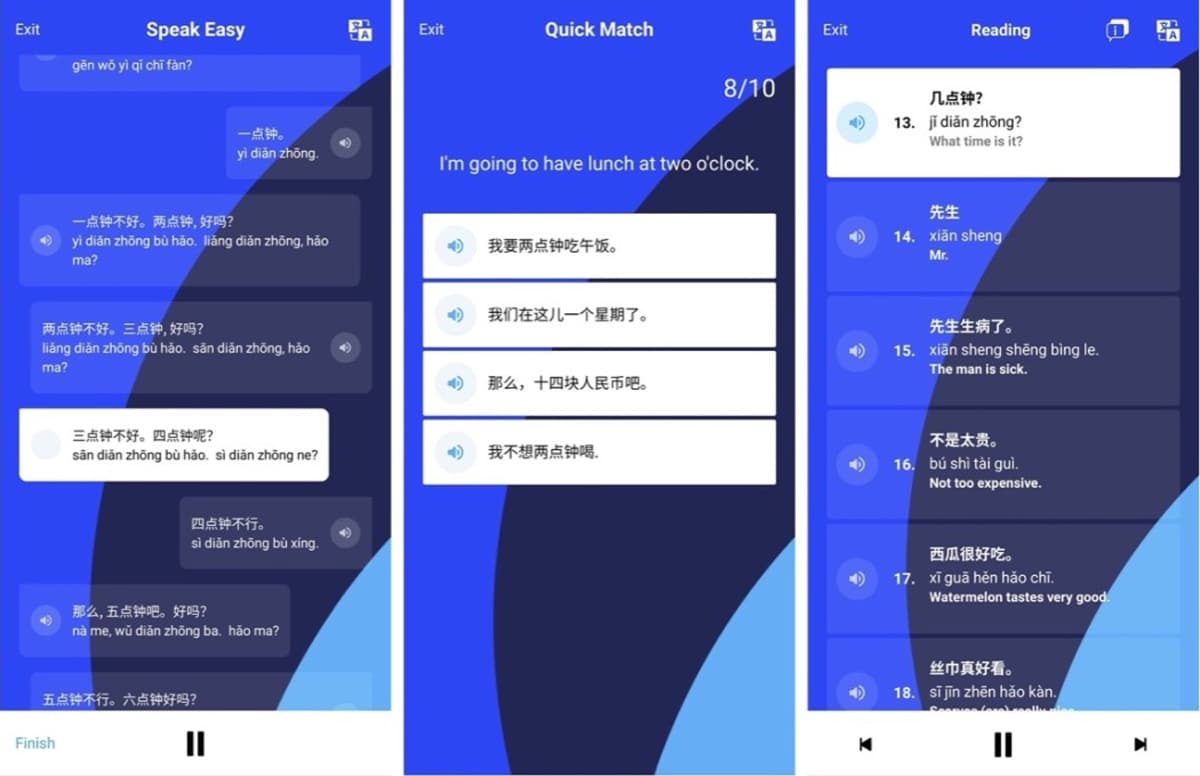 Pimsleur is one of the most popular language-learning apps for good reason. It works well for lots of people.

Why? Because it emphasises audio learning to help boost your conversational skills, which has some excellent real-world applications.

Based on the Pimsleur language model, the app alternates between words and phrases in the language you're learning and your own. It's surprisingly effective in short bursts, mainly because it drives home some common expressions you'll run into while travelling.

You have to choose a payment plan ($164.95/year is the most cost-effective), but you can use a free trial if you just want to take it for a test drive.
Download on App Store I Download on Google Play Store
Babbel
$7-$14/mo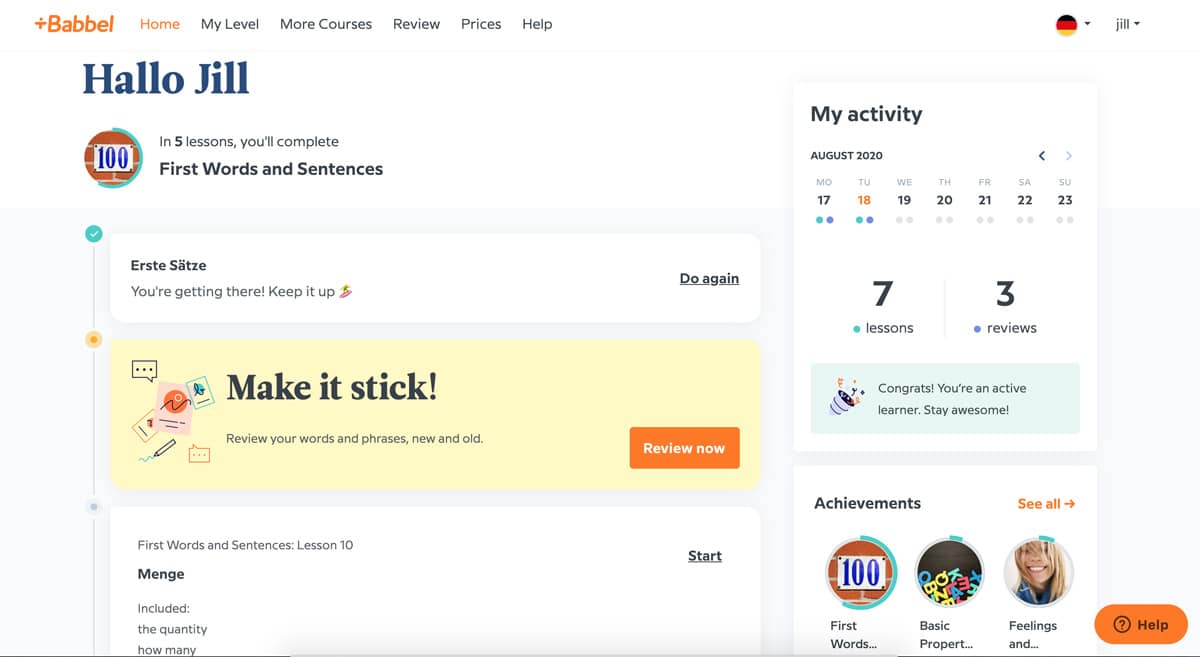 You've probably heard of Babbel. With millions of paid users, it's one of the more popular apps to help you learn different languages.

If you feel like you always need more time in the day, this app is for you.

You can learn up to 14 languages in 10-15 minute sessions, making it ideal for squeezing in on the commuter train or while waiting for your flight.

The main appeal of Babbel is that they personalise your experience using algorithms and information you plug in. Things like your location, native language, and grasp of the language all help decide the best lessons for you.

It's a paid app that costs up to $14/mo, but they frequently run specials with steep discounts.
Download on App Store I Download on Google Play Store
HelloTalk
Free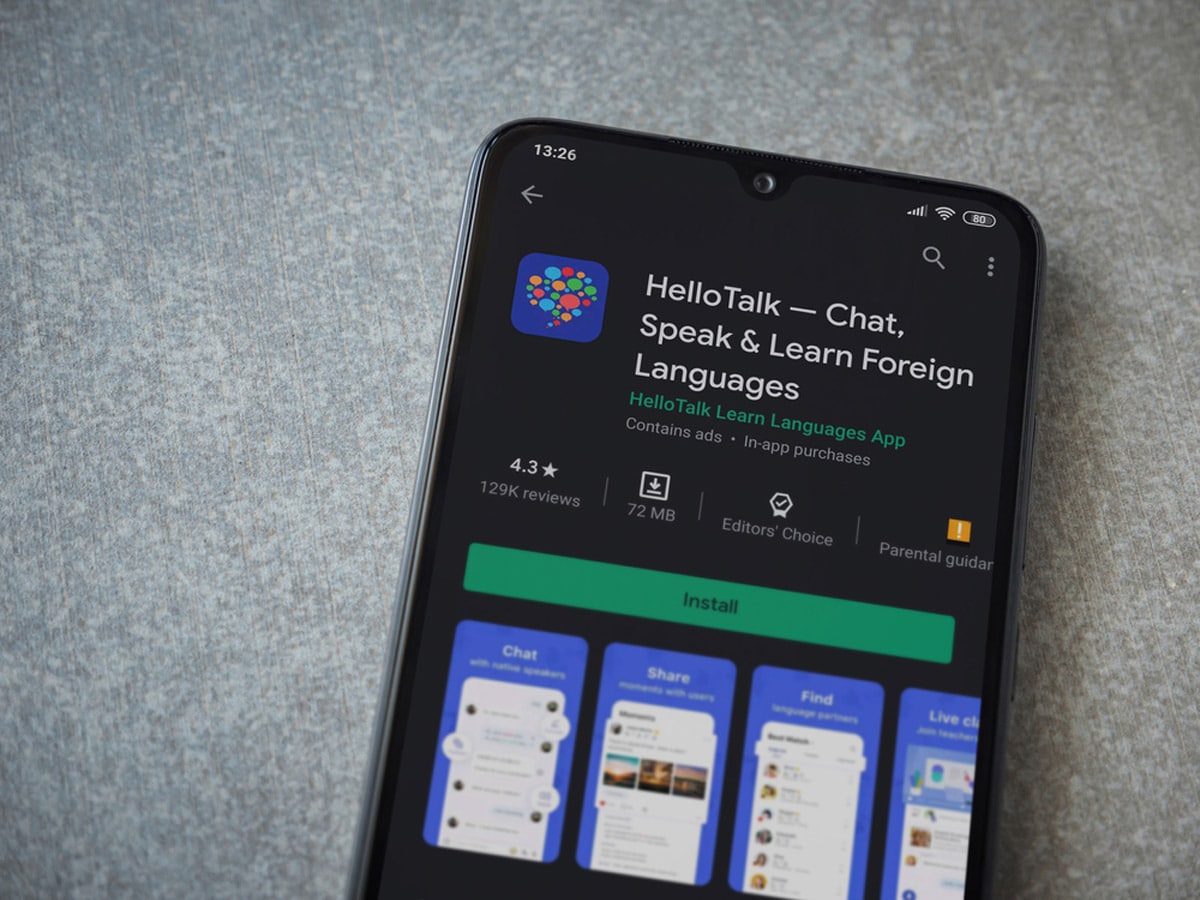 HelloTalk is one of the best free language learning apps, with over 150 languages and 40 million participants on the app.
The main appeal of this app (besides no paywall) is that it connects you with people from around the world who speak the language you're trying to learn.

You can FaceTime, chat on the phone, or text, depending on your preference.

There are message boards and tools you can use to translate and correct mistakes – making it a complete platform for learning.
Download on App Store I Download on Google Play Store
Google Translate
Free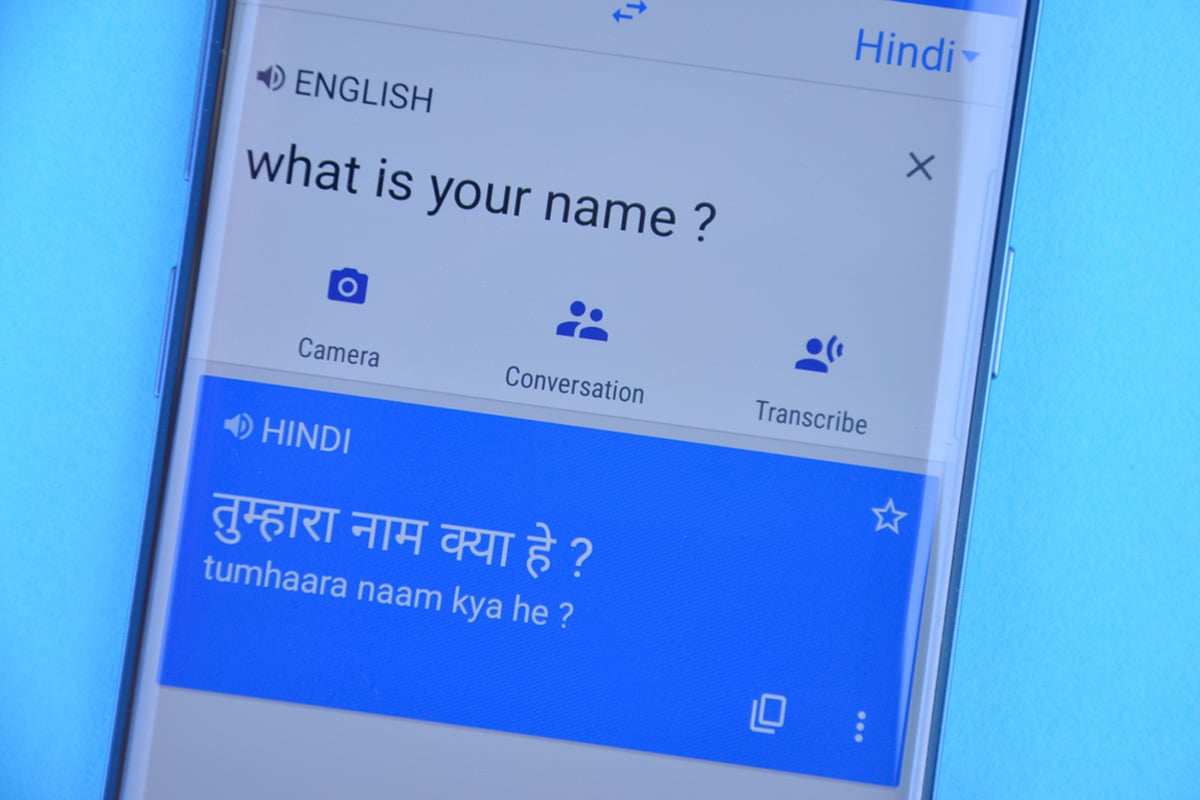 Google Translate? Yes, really. Though it might seem a bit like bringing cliff notes to an exam, using Google Translate is an excellent tool that can help you learn a language if you use it correctly.

The free translation app/website is an excellent resource when you're in a pinch and need a quick translation while speaking or listening to someone else. But you can also use it as a language learning app, anticipating phrases you may need to learn and asking Google Translate for the saying in 133 languages.

It's a great way to speed up learning new words and phrases, making it one of my favourite free language apps.
Download on App Store I Download on Google Play Store
Beelinguapp
Free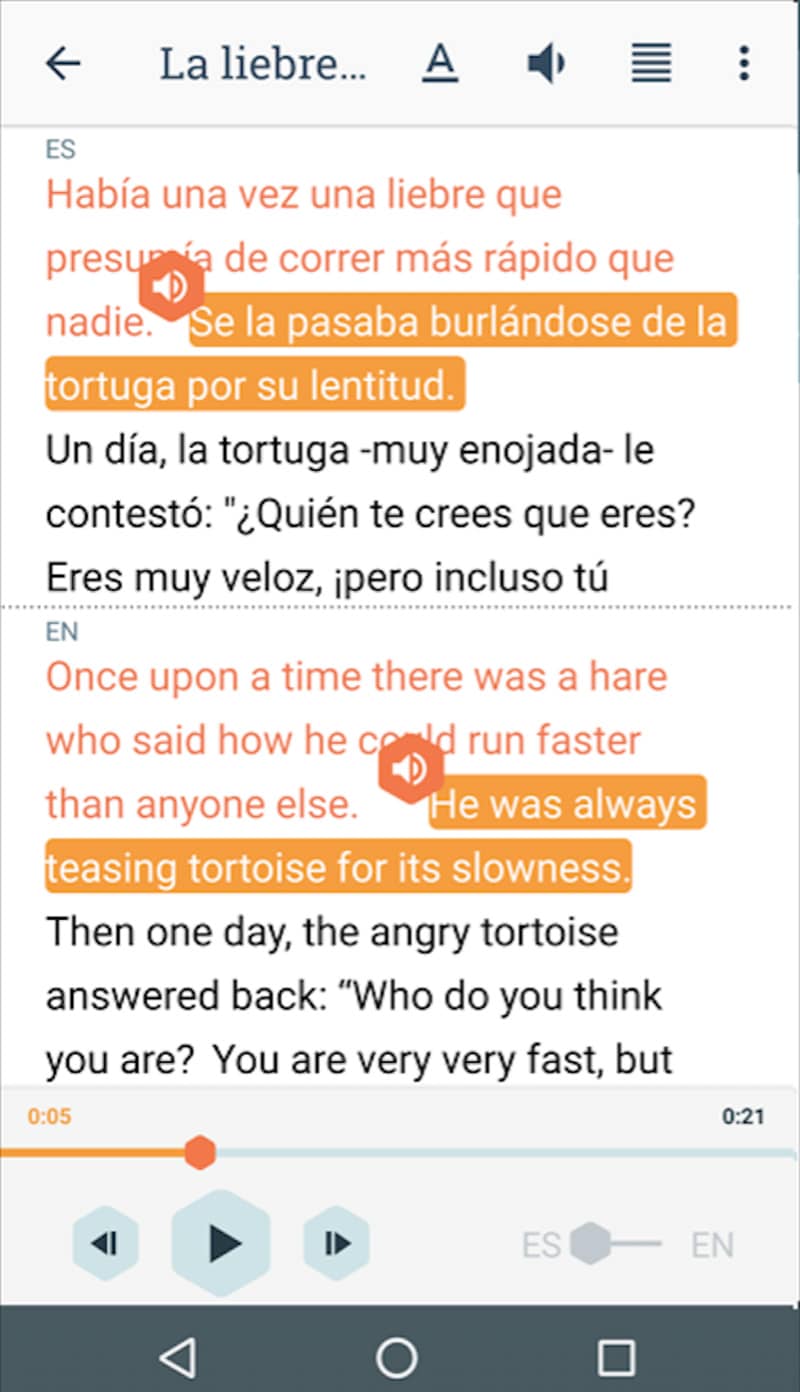 Besides having an adorable mascot, Beelinguapp is one of the top language learning apps – and you can enjoy most of the features completely free.

Beelinguapp is a bit different from some of the many different language learning apps out there because it highlights storytelling as the main learning tool.

Using audiobooks and written text, you can cross-reference the language you're learning with your own while listening to stories or reading.
Download on App Store I Download on Google Play Store
Mondly
Free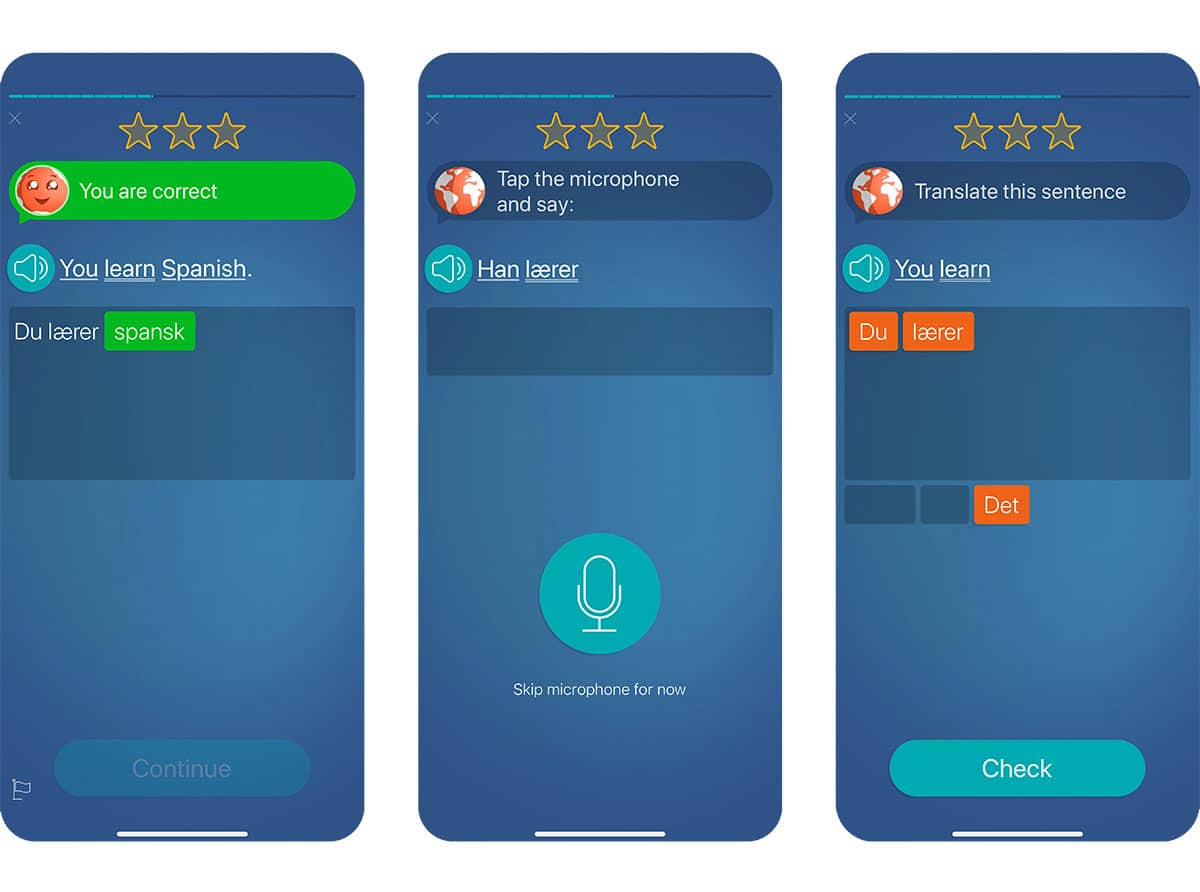 Mondly boasts an impressive 41 languages you can learn for free on the popular app that claims over 100 million users.
The award-winning app uses tools like daily lessons, conjugation tables, and typical conversations to help you learn from numerous angles.

It's an excellent choice for beginners, as it focuses on learning common expressions and essential words through convenient and engaging exercises.

If you want to really learn a language with this app, you may be best upgrading to the paid version, which opens up a lot more lessons and even has a VR feature.
Download on App Store I Download on Google Play Store
Memrise
Free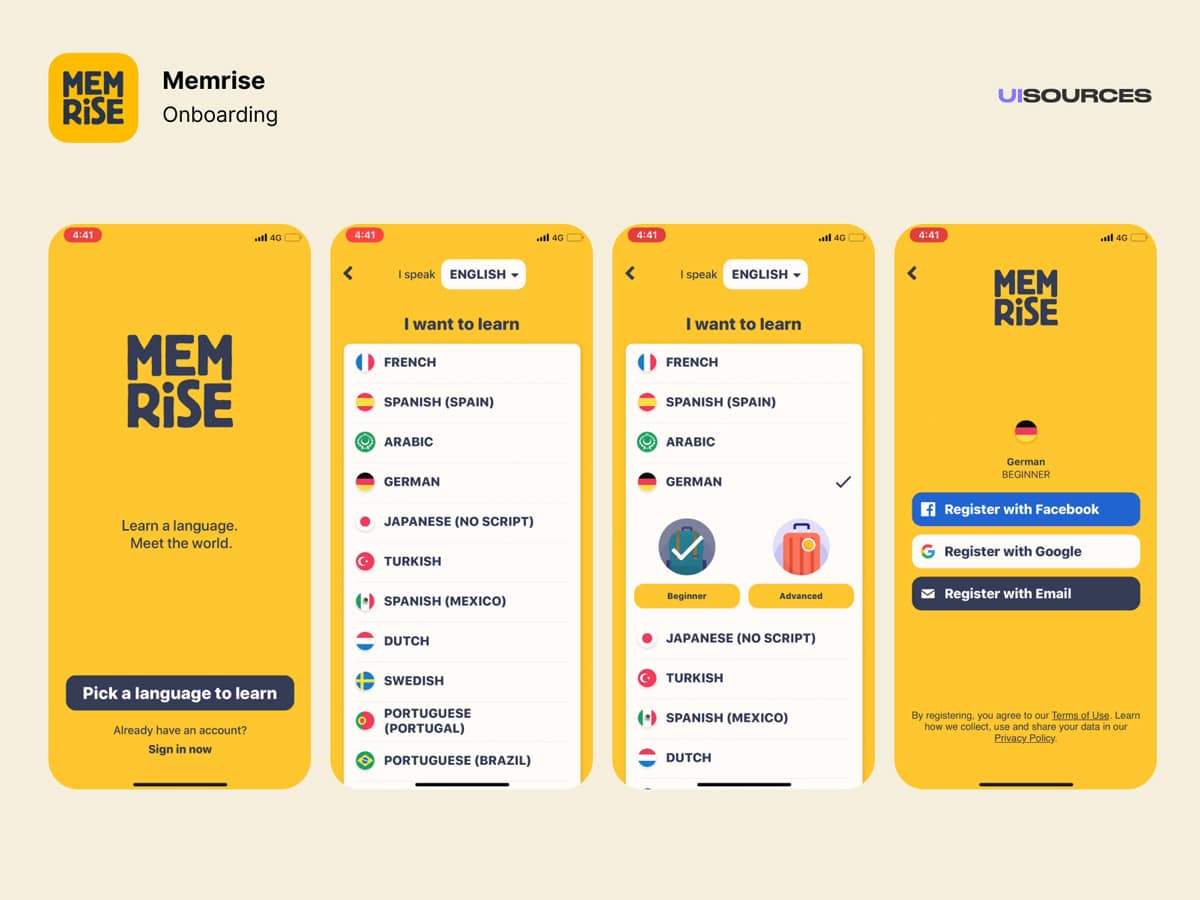 Memrise might be the future of language learning apps. Using a combination of lessons from real-life people and AI, the app allows you to personalise your studies for the most efficient learning experience.

The videos from native language speakers are a great way to get a feel for listening to the language the way it's spoken in real life, which can greatly help your travels.
And if you're OK with relying on AI to learn a language (mixed feelings here), you can rely on MemBot – a robotic tutor. The future is now, folks.
Download on App Store I Download on Google Play Store
Busuu
$13.95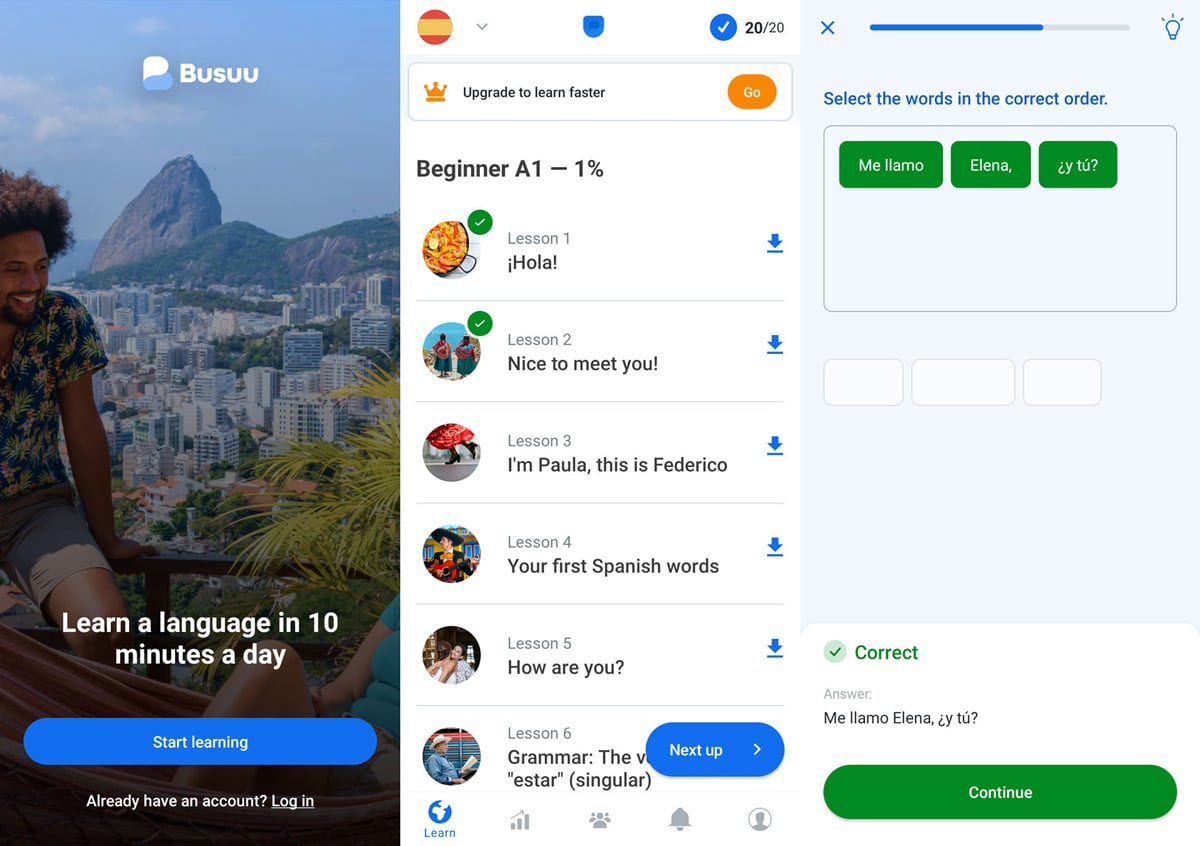 Chegg has been a leader in language learning for almost 20 years, so it's no surprise that when they teamed up with Busuu, it became one of the best language learning apps.
The free version is a nice way to start your lessons, but you'll want to upgrade to a premium membership for the live classes and lesson plans, and reviews of your work.

There are 14 languages available, and you can study online or offline, making it great for travelling.
Download on App Store I Download on Google Play Store
Lingopie
$12/mo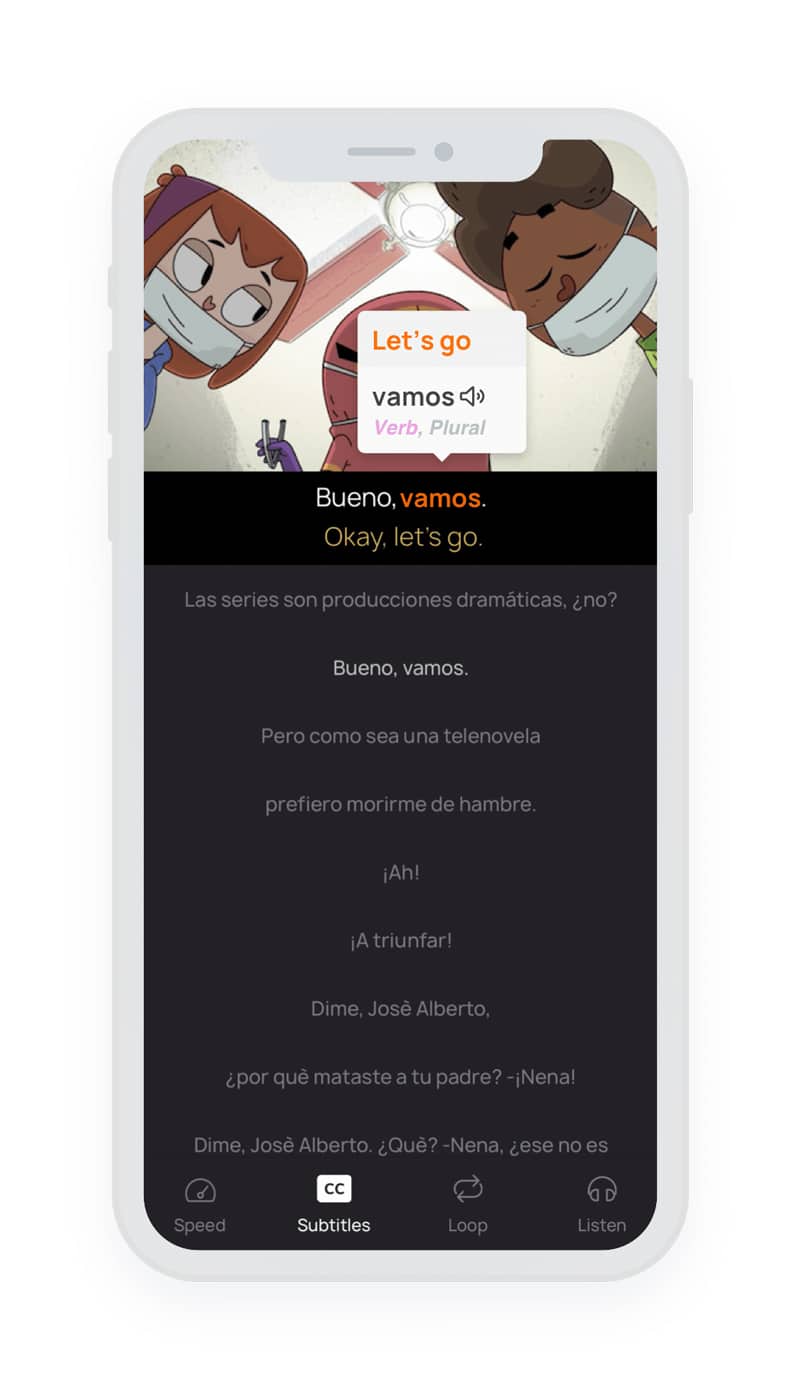 Remember convincing your parents that you were actually learning something when watching TV? You might have been on to something.

Lingopie offers television-based learning for 6 languages, where you can watch popular TV series and movies to learn languages.

Turn on the subtitles, click on words, and translate them to your native language. This is a fun tool to learn languages on a conversational level.
Download on App Store I Download on Google Play Store
FluentU
$29.99
Another platform that uses video learning to help you learn a new language, FluentU is one of the most expensive options on this list.
If you're in the "you get what you pay for" club – this might be an option to consider.

FluentU provides unique and exciting content with videos, games, and audio lessons. And the content is polished and unique.

But if I'm being honest, you can find some of the same tools on other apps – so I'll let you decide if it's worth the price. They offer a 14-day free trial.
Download on App Store I Download on Google Play Store
Drops
$13/mo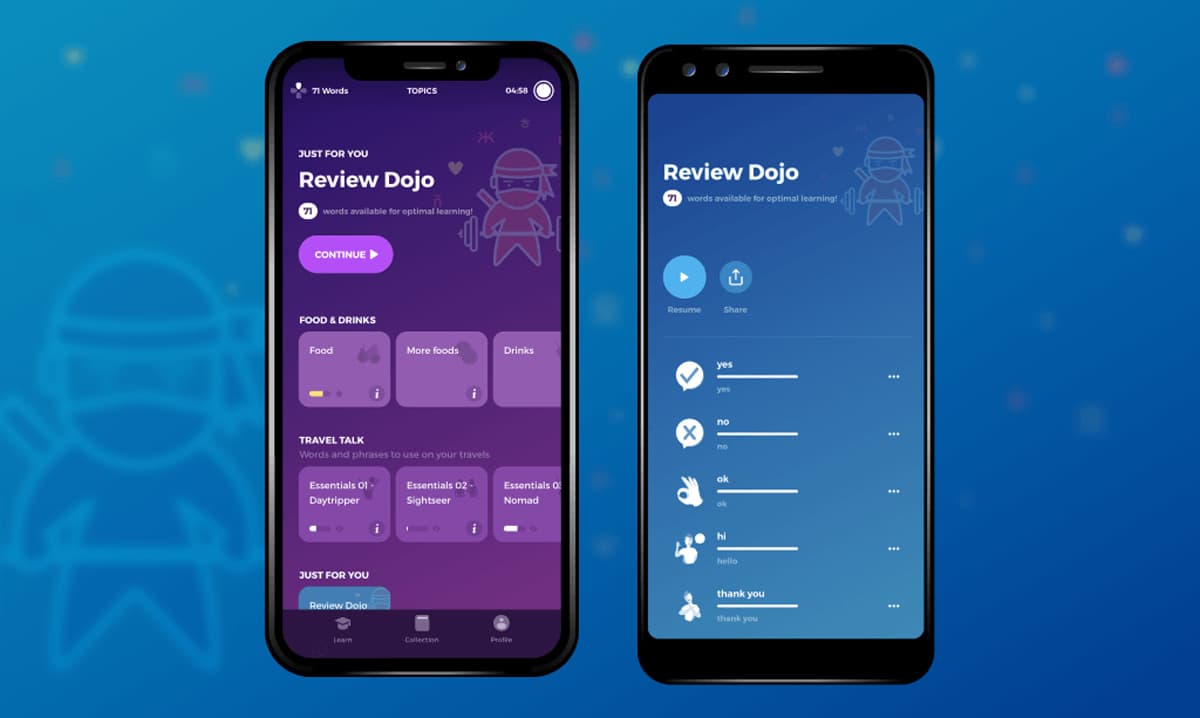 Looking for the best language learning app you haven't heard of? Drops features over 45 languages, and is quickly becoming the go-to app for millennials looking to brush up on their vocabulary when learning a new language.

There are better apps if you want to learn full sentences and grammar, but Drops features thousands of new words that can help you navigate new places when you practise using photos, sounds, and words on the app.
If you don't want to sign up for the premium plan, you can do quick 5-minute lessons each day for free.
Download on App Store I Download on Google Play Store
Speakly
$9.99/mo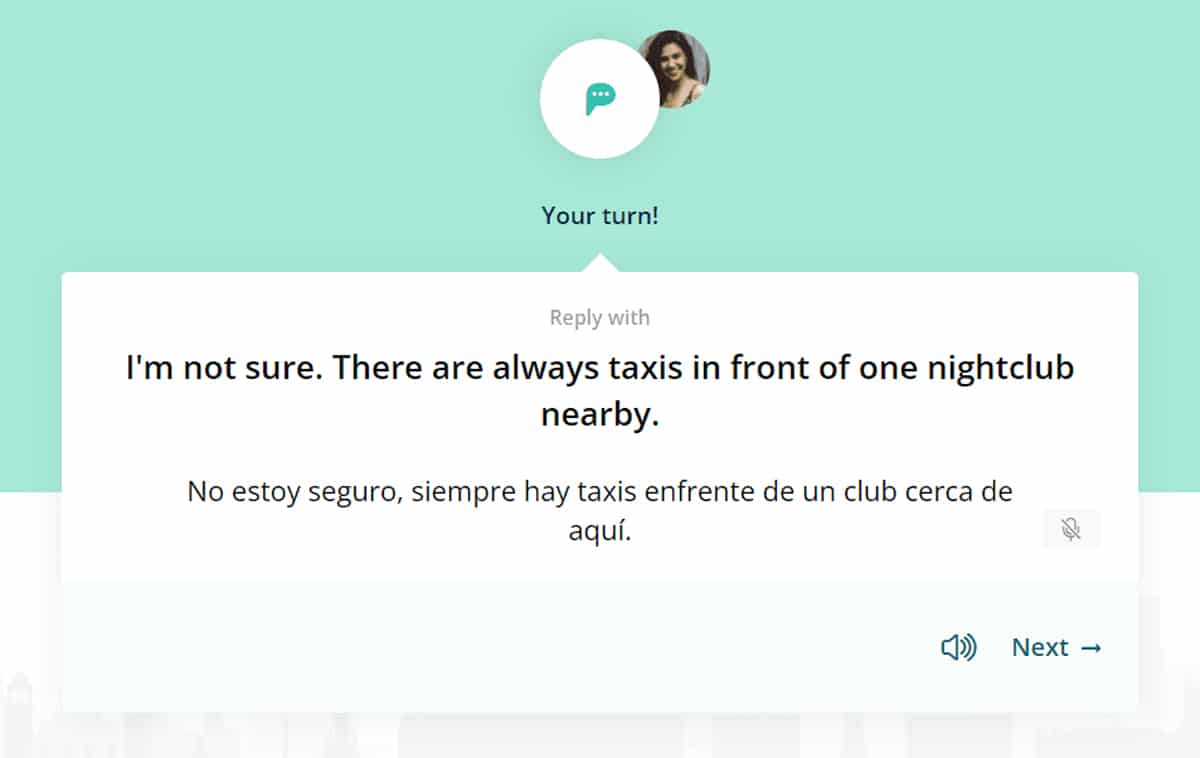 If you want to learn the most frequently used words and expressions in a language, Speakly might be for you. The app compiles the 4,000 most commonly used words and phrases so you can practise for real-life conversations.
Speakly is a paid app, but you can choose from several price tiers, with the lifetime membership of $139.99 a good value for users who want to learn multiple languages over time.
Download on App Store I Download on Google Play Store
Practical Tips for Learning a Language Via an App
If you're considering a paid language app, use a free trial to ensure it's a good fit before committing to a long-term plan. 
Decide your preferred learning style before choosing the best app to learn a new language.
Use more than one language app if you find that you like the features of some better than others. 
Everyone learns at a different pace, but you'll likely need to put in the work to become fluent. That said, even 20 minutes of practice each day should help you navigate your travels a bit more smoothly.
I'm still all about a good book. Purchase language guides at your local bookstore to supplement the language learning apps.
Now You've Chosen Your Language Learning App, Read These
Love This? Save and Share on Pinterest