Planning on travelling to Greece? From when to visit and what to pack, I've got you covered with my ultimate Greece travel guide.
Greece. Home of one of history's great ancient civilisations, a thousand perfect beaches framed by sparkling waters – not to mention that cuisine. Greece may very well be the closest thing to a slice of heaven that we have on this earth.
All that's to say that you should be excited if you're planning your very own Greek odyssey – and I'm going to help you to do it.
In this guide, I'll cover essential information and other practical tips – such as handy phrases – to make your Greek trip easier.
Let's go!
How to Plan a Trip to Greece: Before You Go
Best Time to Visit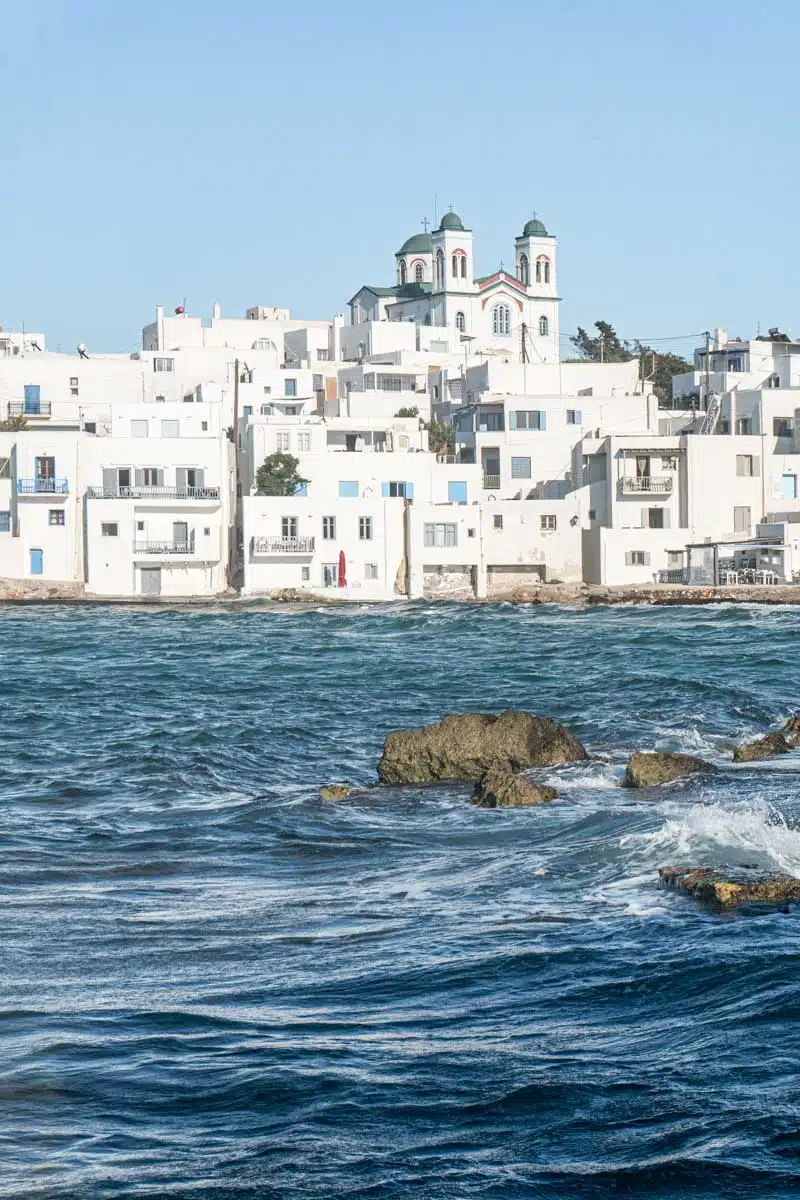 Although Greece is somewhere you can visit all-year round, you should visit between April to June and September to November for the best experience.
These are the shoulder months in Greece, so you can expect lovely warm weather without overheating. You can also find cheaper accommodation as these months fall outside the peak season.
Read Next: The Best Time to Visit Greece
Handy Resources for Getting To Greece
These handy tools will help plan your Greece trip to perfection.
Read Next: My Review of Sailing Greece with G Adventures.
Where to Stay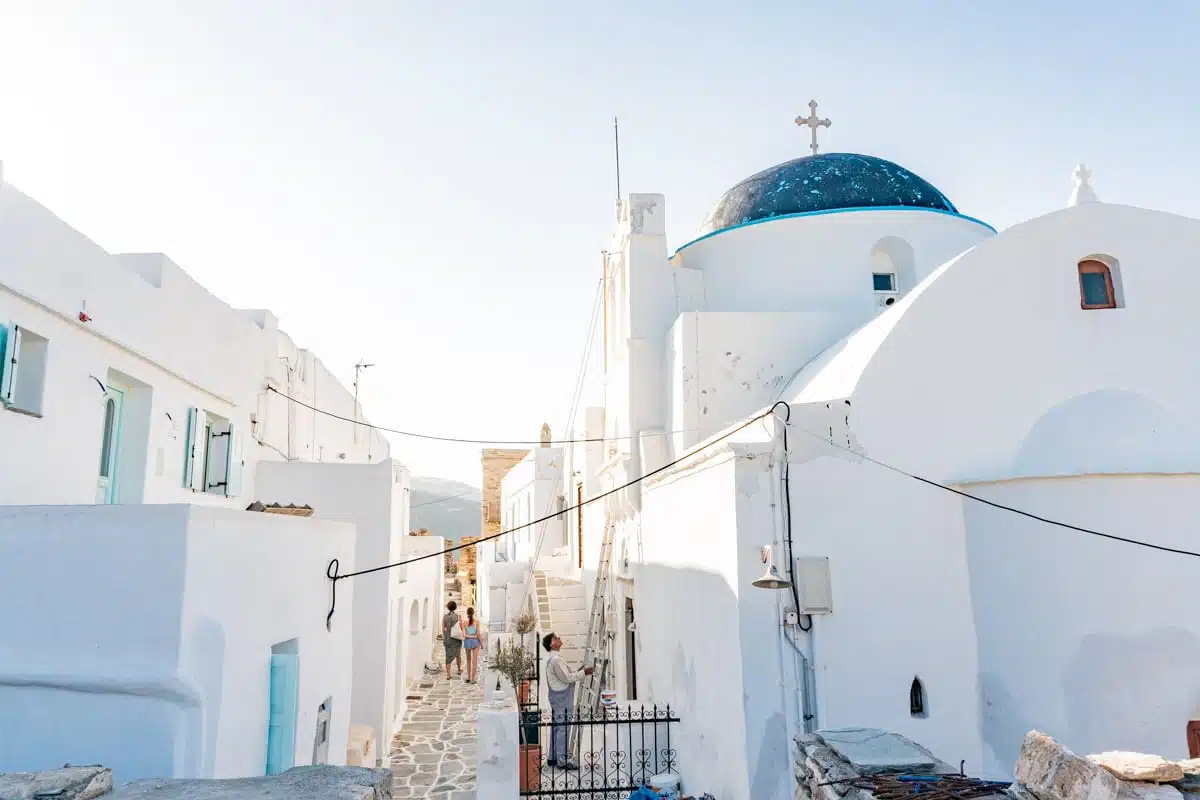 Hotel Accommodation is easy to come by in Greece – you can even find fantastic accommodation in the most remote parts of the country. You'll be able to find the perfect hotel on Booking.com.
Guesthouses and B&Bs are also popular ways of staying in Greece, especially on the smaller islands such as Sifnos. These lodgings offer the perfect opportunity to mingle with the locals and are usually very budget-friendly, with some available on Plum Guide.
Packing for Your Greece Trip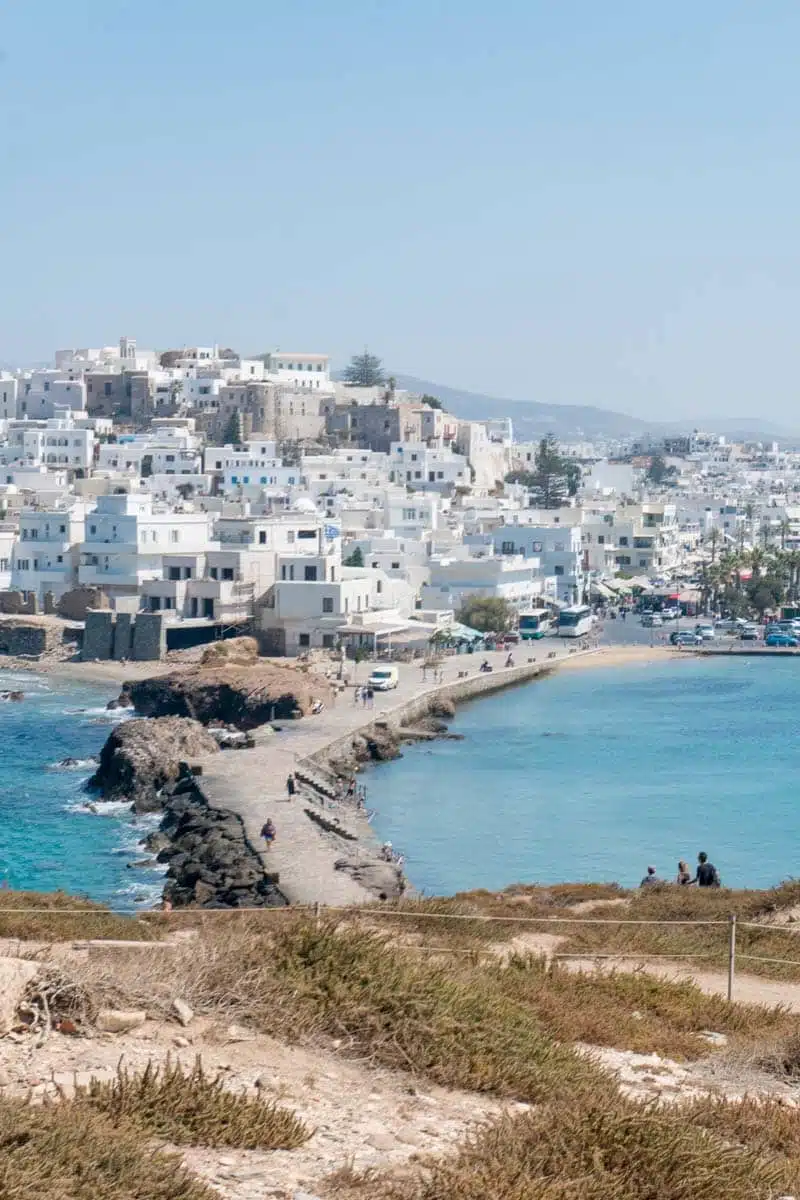 Your Greece packing list should contain high SPF sunscreen first and foremost. Clothing-wise, Greece is very casual, so packing light and airy clothes will help you fit in with the locals.
You don't have to worry too much about rain here, but I recommend getting a wide-brim hat to protect your face from the sun. Read my ultimate holiday packing list for a more detailed dive into the nitty gritty bits of preparing for your Greece trip.
Travel Insurance
When visiting any part of the world, travel insurance is a must. From theft to accidental injuries, travel insurance will always have you covered and should be one of the first things you look for when planning a trip.
Suggested Guidebooks
The best Greece travel guide book is Fodor's Essential Greece or the Lonely Planet Greece travel guide. Both are available in paperback or as an e-book.
Greece Visitors Guide: What to Do During Your Greece Trip
Top 10 Things to do in Greece
Explore Athens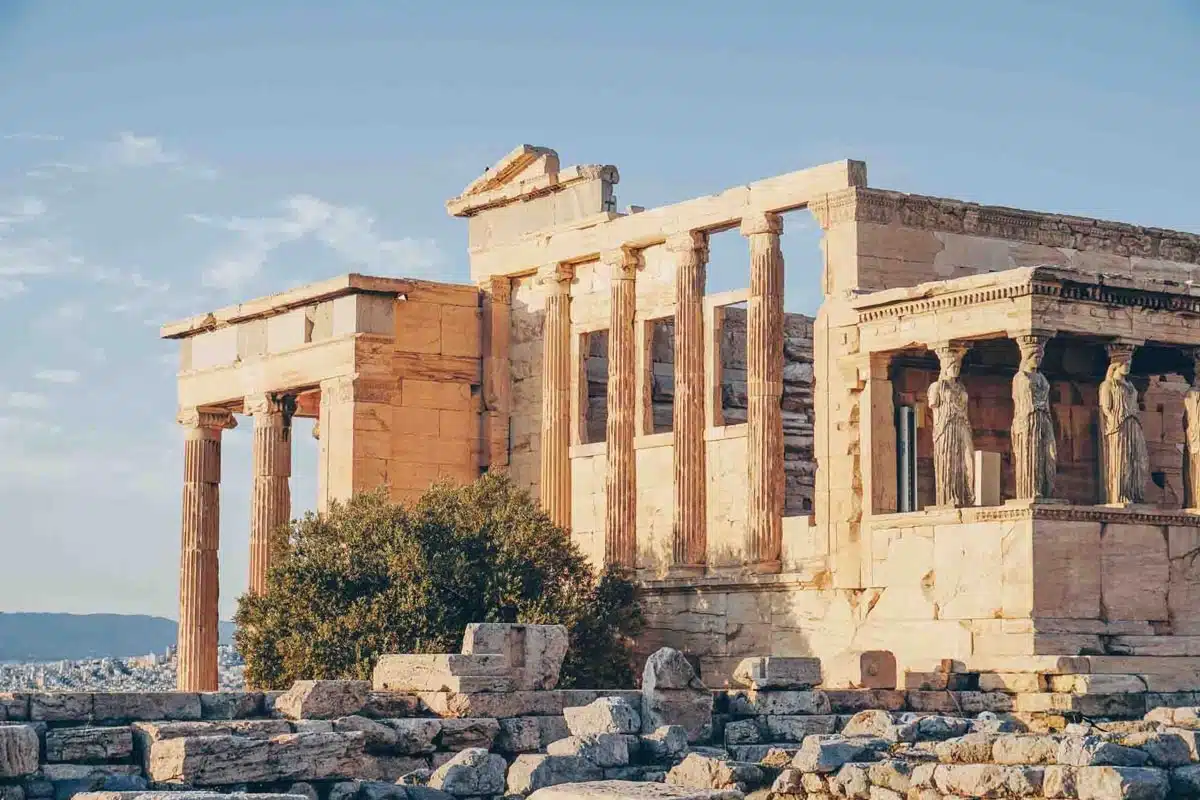 Journey around the Greek capital of Athens and see iconic monuments such as the Parthenon, the Acropolis of Athens, and Mount Lycabettus.
Climb the Steps to Meteora
This UNESCO World Heritage Site nestles on the top of a pillar-like mountain. Climb the 140 steps to the very top to the monastery and you'll be greeted with dream-like views.
Climb Up Mount Olympus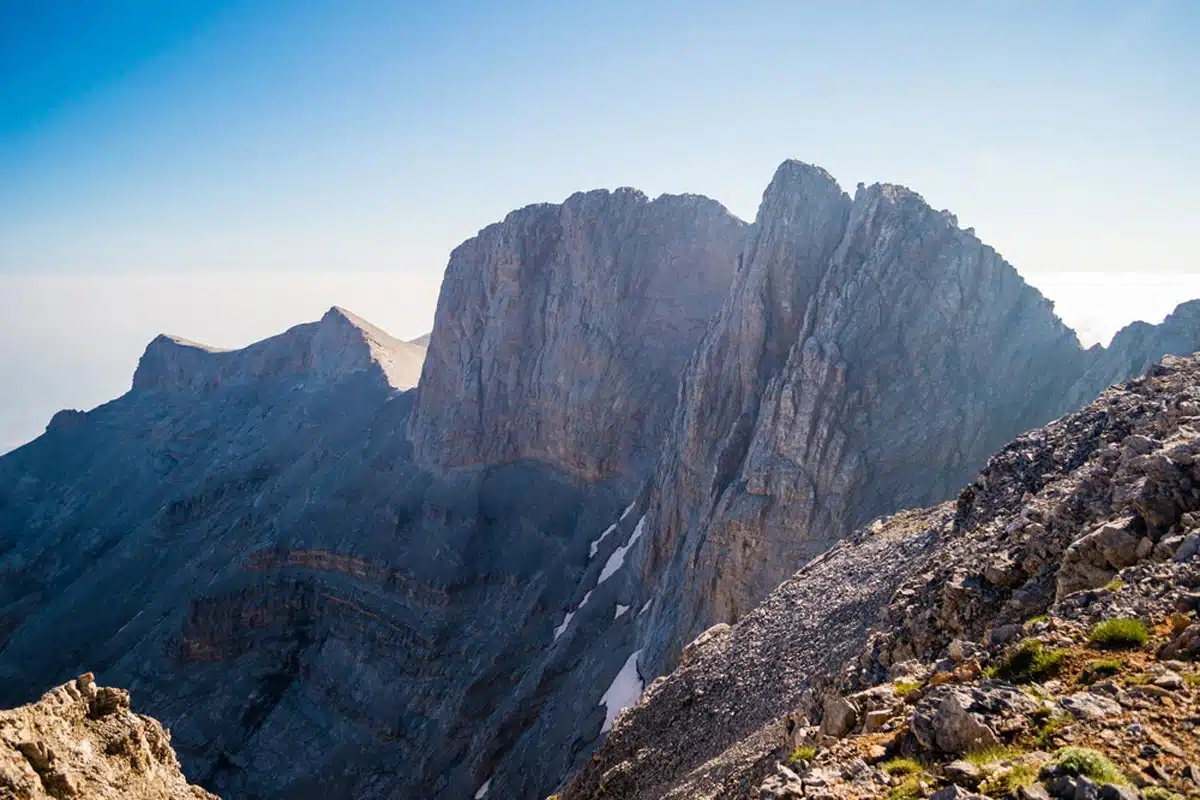 At 2,916 metres in the sky, Mount Olympus provides unforgettable views of the rolling Greek foothills. This outdoor experience will make you fall in love with Greece.
Party it Up in Mykonos
Visit the island that never sleeps and experience some of the best nightlife in Greece. Enjoy some extravagant parties you won't forget anytime soon at the best beach clubs in Mykonos.
Explore the Iconic Shipwreck Beach
With towering sandstone cliffs encapsulating a soft white-sand beach, it's no wonder the exclusive Shipwreck Beach is so famous.
Top Tip: The beach is only accessible from the water, so joining a Shipwreck beach boat tour is a great idea.
Take in the Views at Santorini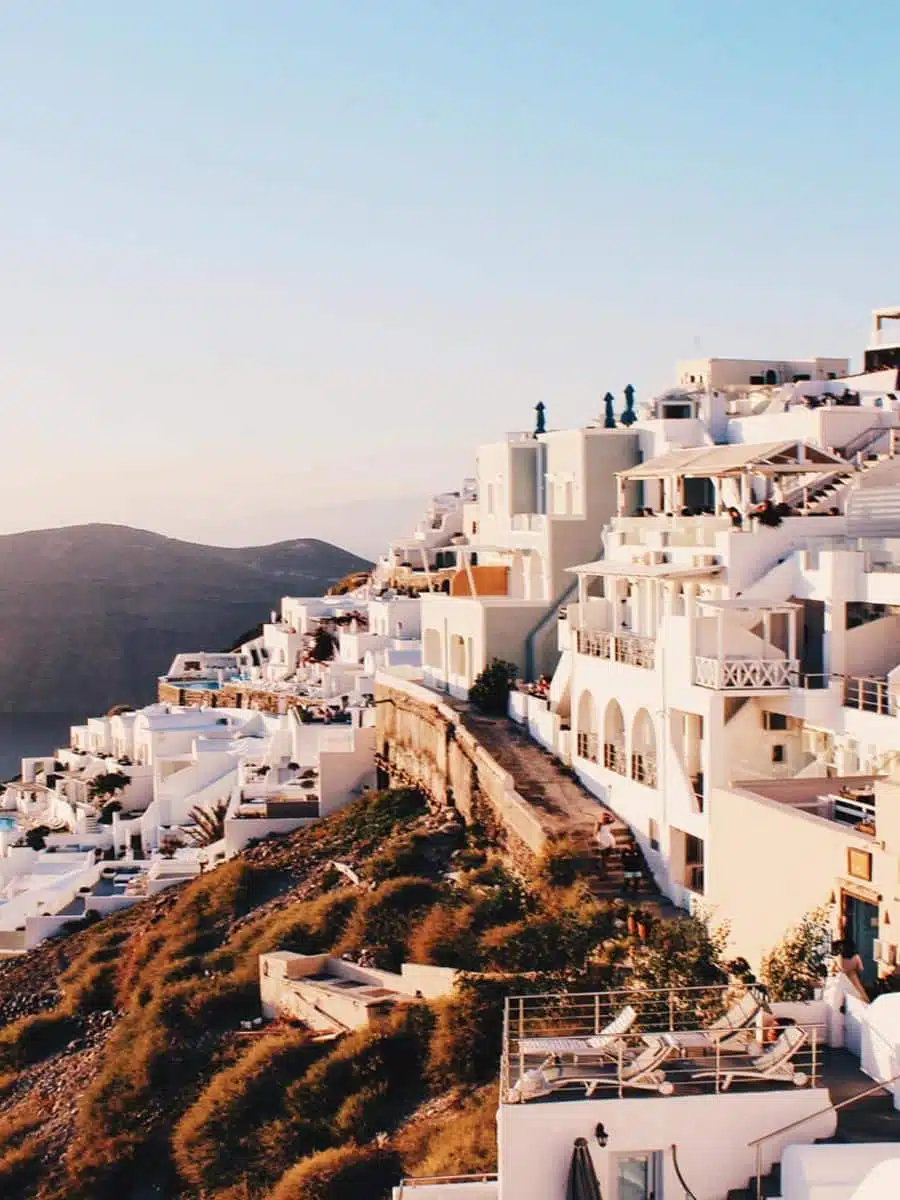 Santorini is an island known for incredible sunsets and luxurious accommodation. But it's more than just that, with quaint villages filled with boutique cafes and restaurants, the island is a travellers' paradise. You can also find the best wines in Santorini and enjoy a relaxing view while sipping some vino.
Explore Kefalonia
Kefalonia is the largest island in the Ionian Sea, so you can imagine there are plenty of wonderful things to see on the island. From the small town of Fiskardo to the breathtaking Drogarati Caves, there is plenty for you to explore.
Enjoy the Pretty Cafes in Corfu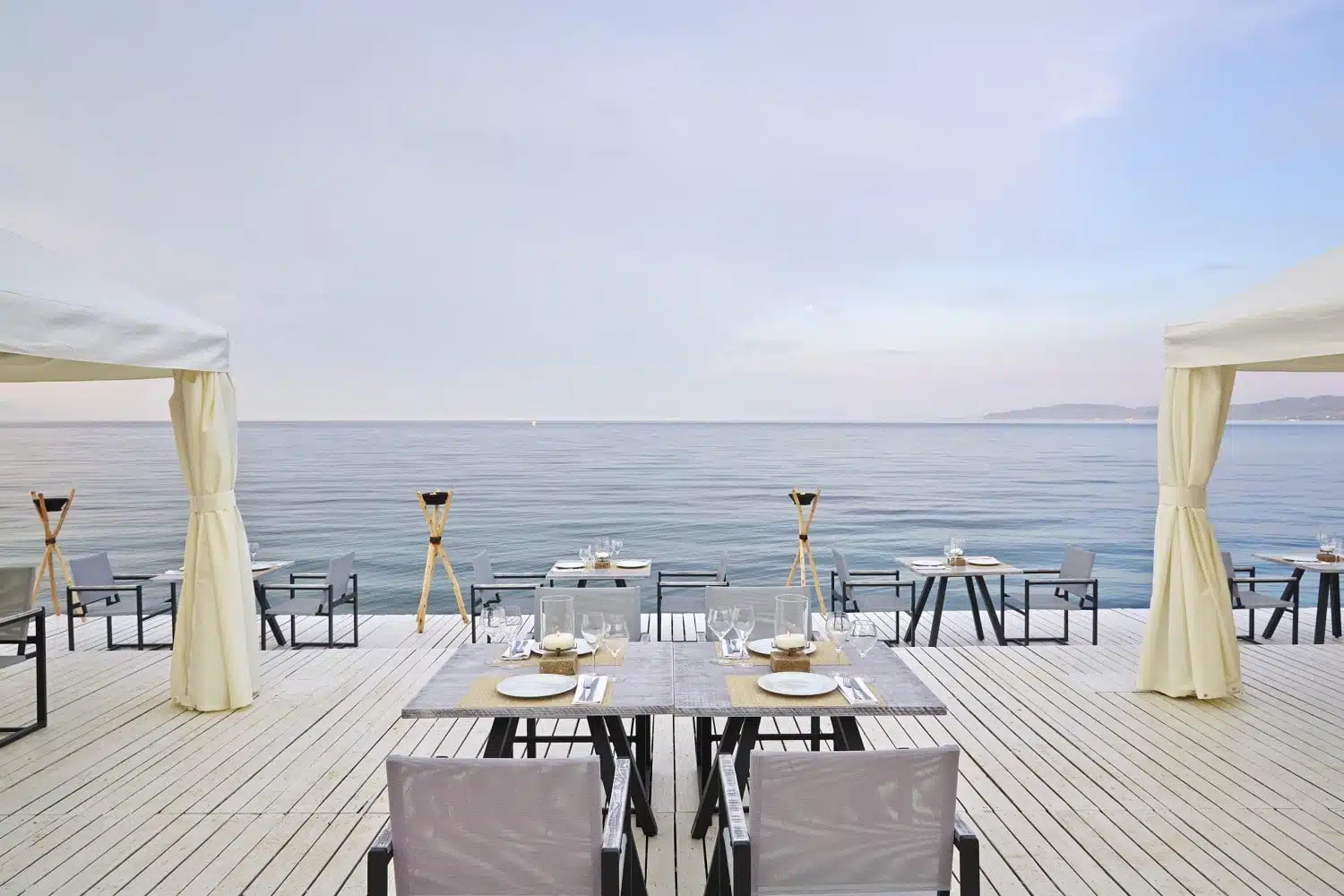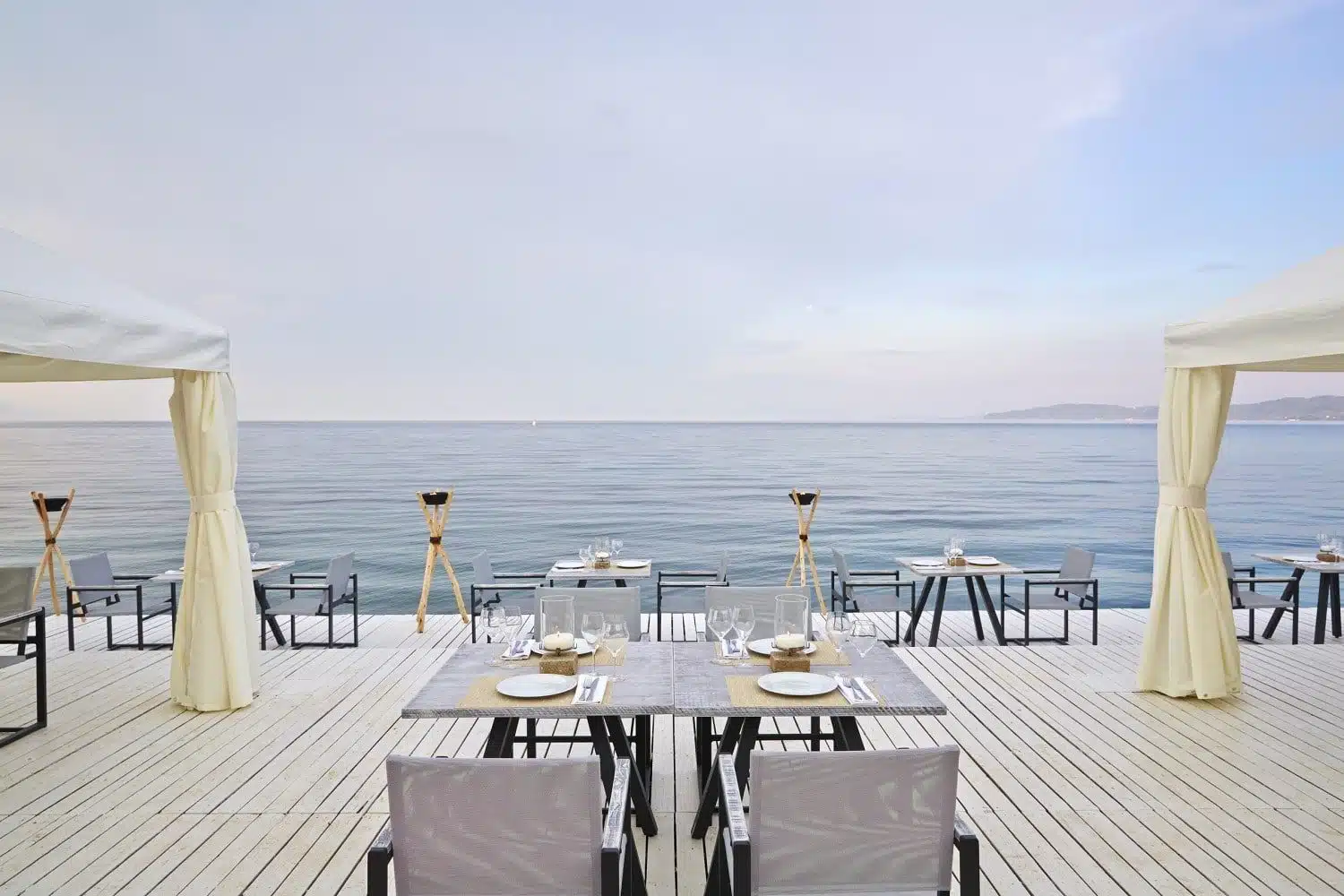 Aside from its mesmerising blue caves, Corfu has lovely cafes that offer beautiful views of beaches such as Paleokastritsa.
Go Sailing Through the Greek Seas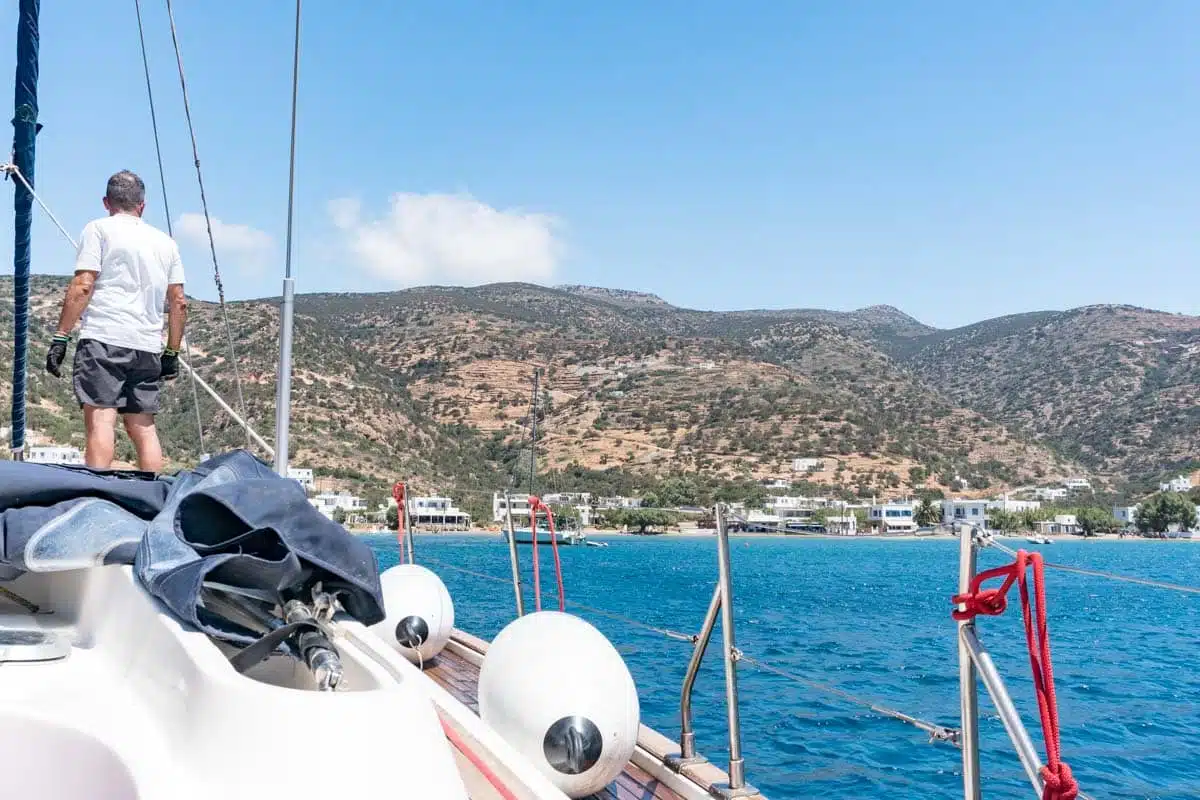 With 227 islands to explore in Greece, it's no wonder people can get overwhelmed. However, this is where a sailing tour of the Greek isles comes in handy, as you can explore Rhodes, Santorini, Paros, and much more.
Read Next: Island Hopping in Greece
Admire the Cycladic Architecture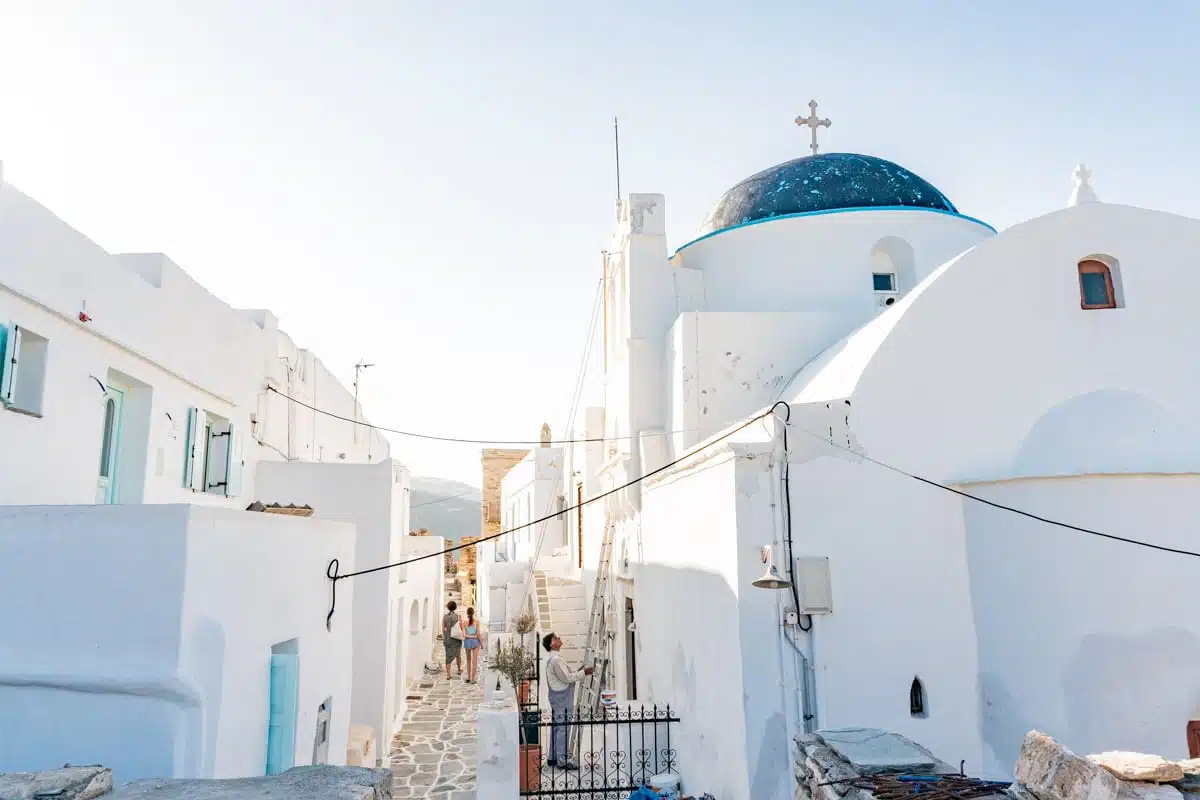 Greece is well known for its Cycladic architecture – whitewashed adobe with rounded corners and flat roofs. You can experience this iconic style everywhere, from hotels to beautiful churches across the country.
Suggested Greece Trip Itineraries
You can explore this beautiful country in many ways, but I suggest starting your travels in mainland Greece and working your way around the islands.
Explore Mainland Greece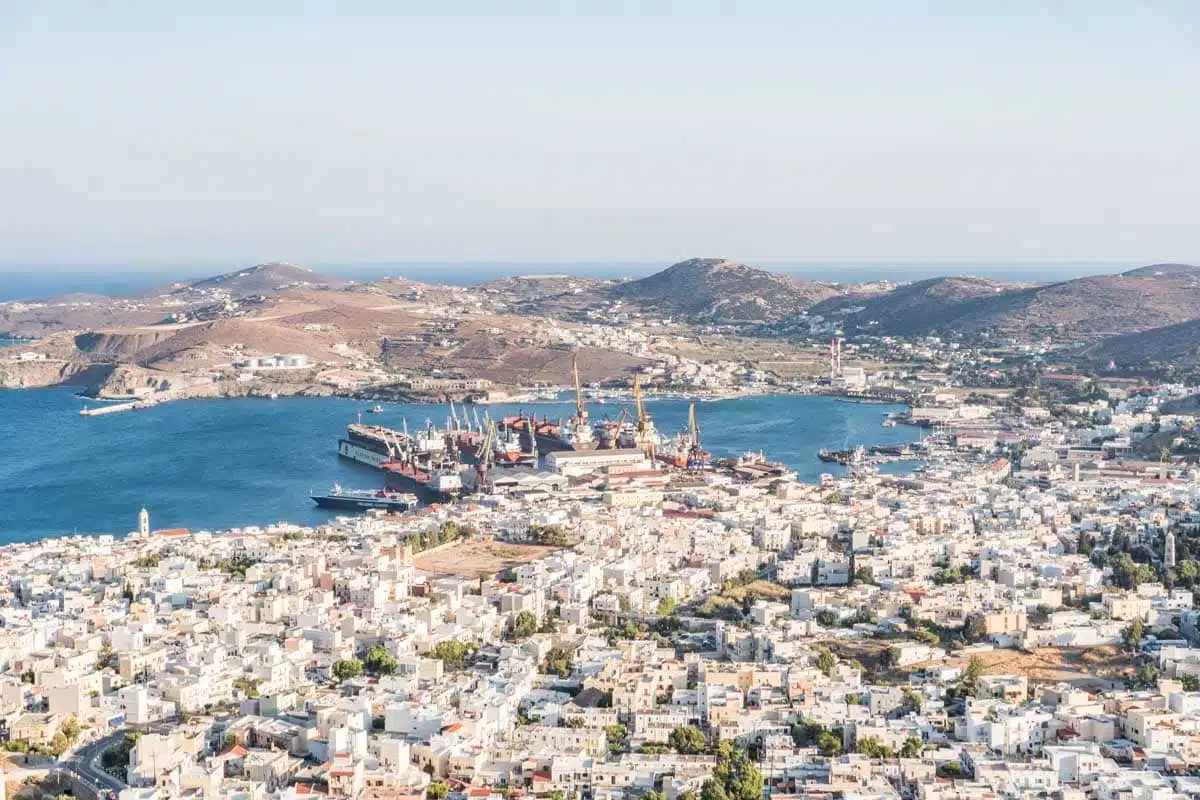 Thessaloniki – visit the northern Greek attractions – fly to Athens – explore archaeological sights – visit Mount Olympus – return to Athens.
Go Island Hopping Through Greece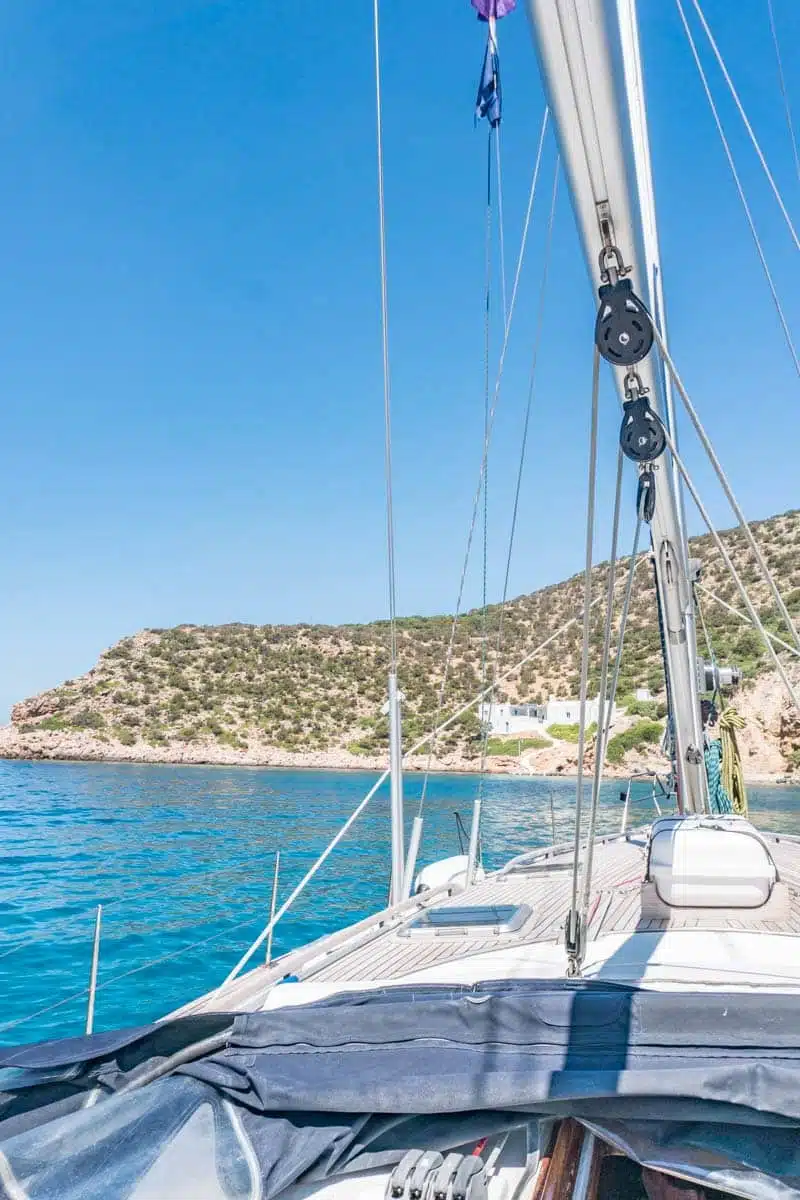 Ferry to Mykonos – visit the main islands in the Aegean Sea – ferry to Athens – fly to Kefalonia – see the main islands in the Ionian Sea.
Hidden Greece – Greece Off the Beaten Path
Greece is a country filled with wonder and intrigue, so there are some hidden gems.
Enjoy a bike ride around Lake Pamvotida in the Turkish-inspired town of Ioannina. You can admire the remnants of Ottoman mosques throughout the town.
If you are in Greece during winter, visit Mount Timfristos, also known as the 'Switzerland of Greece'. Get cosy in log cabins and ski down the lovely slopes of this mountain paradise.
How to See the Best of Greece for Free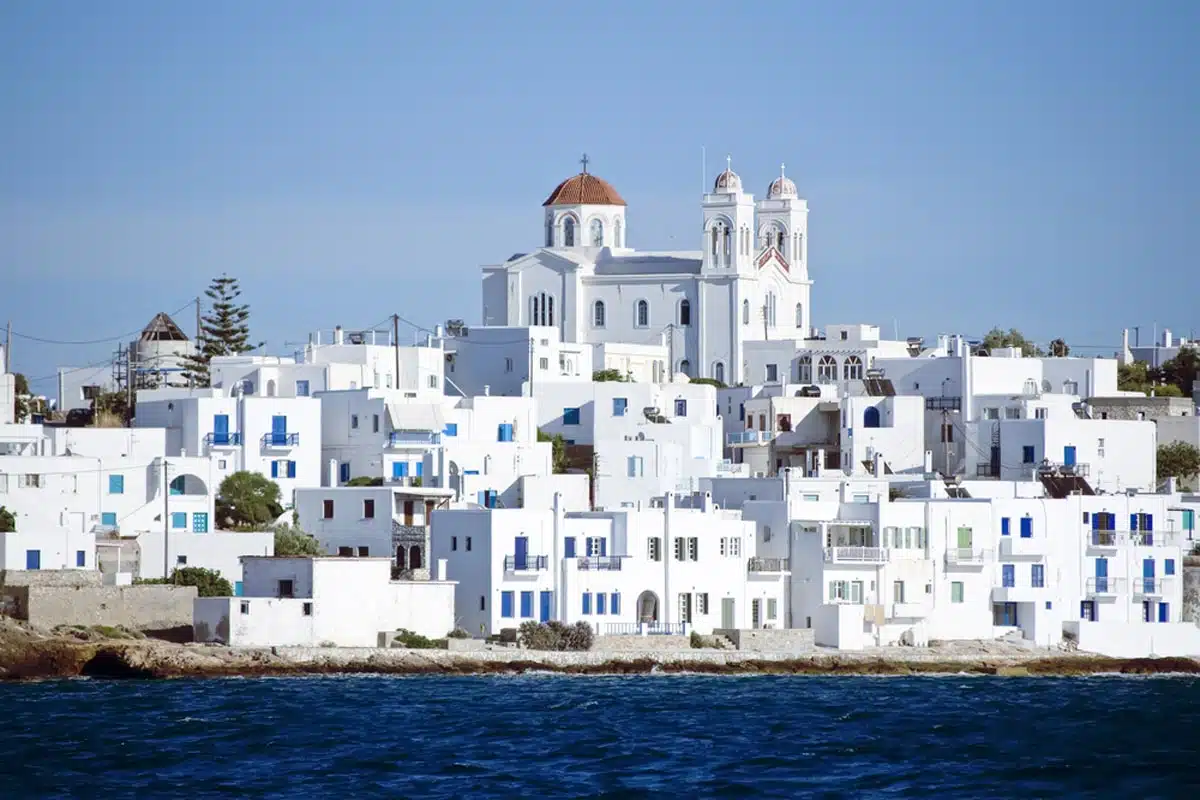 While Greece is a major tourist destination, you don't have to spend your entire savings to have fun.
Some of Greece's best beaches, like Myrtos, are free to visit. In fact, you'll rarely need to pay to access a beach (although you will need to shell out if you want to get a lounger).
Free walking tours are perfect for exploring Greece's towns without dipping into your pockets. And, most of the country's hiking trails are free, so you can explore the Greek wilderness at your own speed.
Dishes to Try in Greece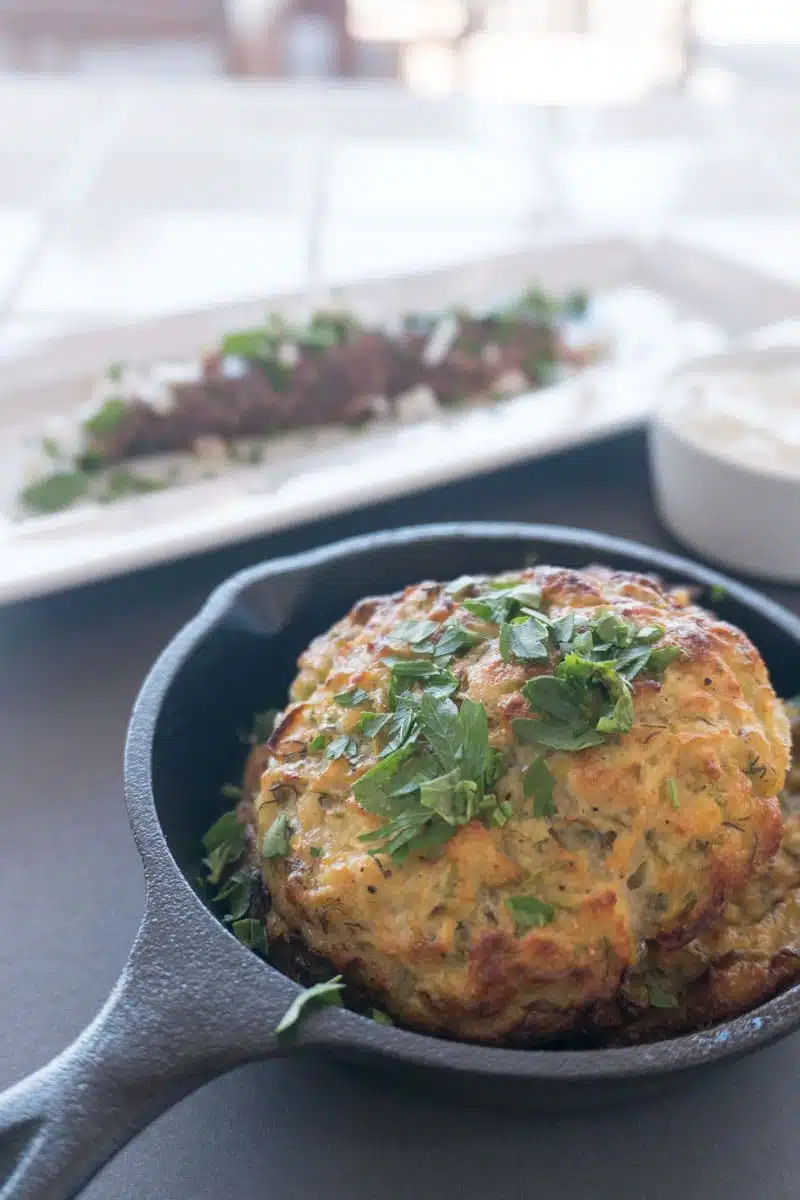 Bougatsa – Start your day right with light phyllo pastry stuffed with creamy custard and a sprinkling of icing sugar and cinnamon.
Moussaka – A classic Greek dish, Moussaka is layers of beef mince, soft potatoes, decadent béchamel, and tender eggplant.
Dolmadakia Yalantzi – A unique Greek delicacy, these appetisers consist of fragrant rice wrapped with tender grape leaves straight from the local vineyards.
Greek Olives and Feta – You can't say you've been to Greece without trying the local olives and feta. They are to die for!
Top Drinks in Greece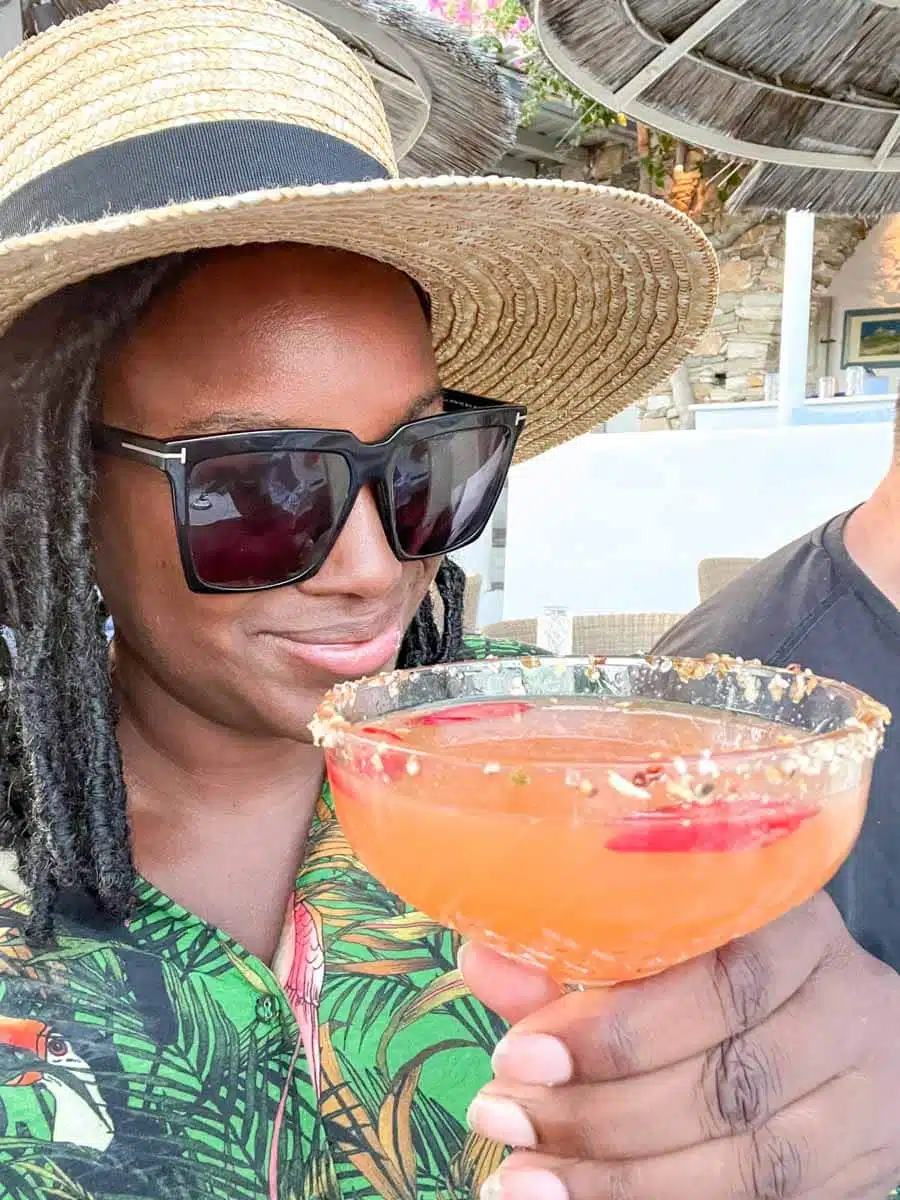 Ouzo – With hints of aniseed, this classic Greek beverage is best with rich dishes and is a lovely palette cleanser.
Raki – Made from local grapes, Raki is a crystal clear drink that packs one hell of a punch. You can drink it straight or have it warm with honey and cinnamon.
Greece Travel Guide: Things to Know Before You Go to Greece
Tips for Travelling to Greece
Try to carry money wherever you go, as Greece still uses physical cash regularly.
Pack according to the season, as winters can get cool while summers are scorching.
Plan well in advance as transportation and accommodation are scarce in the peak tourist season.
If you plan on using mobile internet, buy an e-sim for Greece – they're a lot easier than physical sims and much cheaper than using your roaming internet.
Tipping In Greece
While tipping in Greece isn't mandatory, a tip between 10% and 15% of the bill is the norm for great service.
Interesting Facts
You can add 18 UNESCO World Heritage Sites to your travel guide to Greece.
Athens has more theatres than any other city in the world.
Greece sees roughly 3,000 hours of sunshine a year.
Greece is the country with the most archaeological sites in the world.
Handy Phrases for Travelling to Greece
Although English is not uncommon in Greece, the primary language is Greek. So you must learn some key phrases, especially if you intend to visit the more remote parts of the country.
Efcharistó – Thank you
Chariete – Hello
Naí – Yes
Ochi – No
Neró – Water
Sas parakaloúme – Please
Póso kostízei aftó? – How much is this?
Time Zones
Greece uses the Eastern European Summer Time (GMT+3).
Electricity + Adapters
Greece operates on a 230V supply voltage and uses plug types F and C. To prevent any charging hassles, bring along a handy universal electrical adapter.
Health
Greece is a relatively safe region to travel to, but you risk contracting the West Nile Virus. You can take preventative measures with mosquito repellent or keep an emergency first aid kit nearby.
How to Travel in Greece: Transport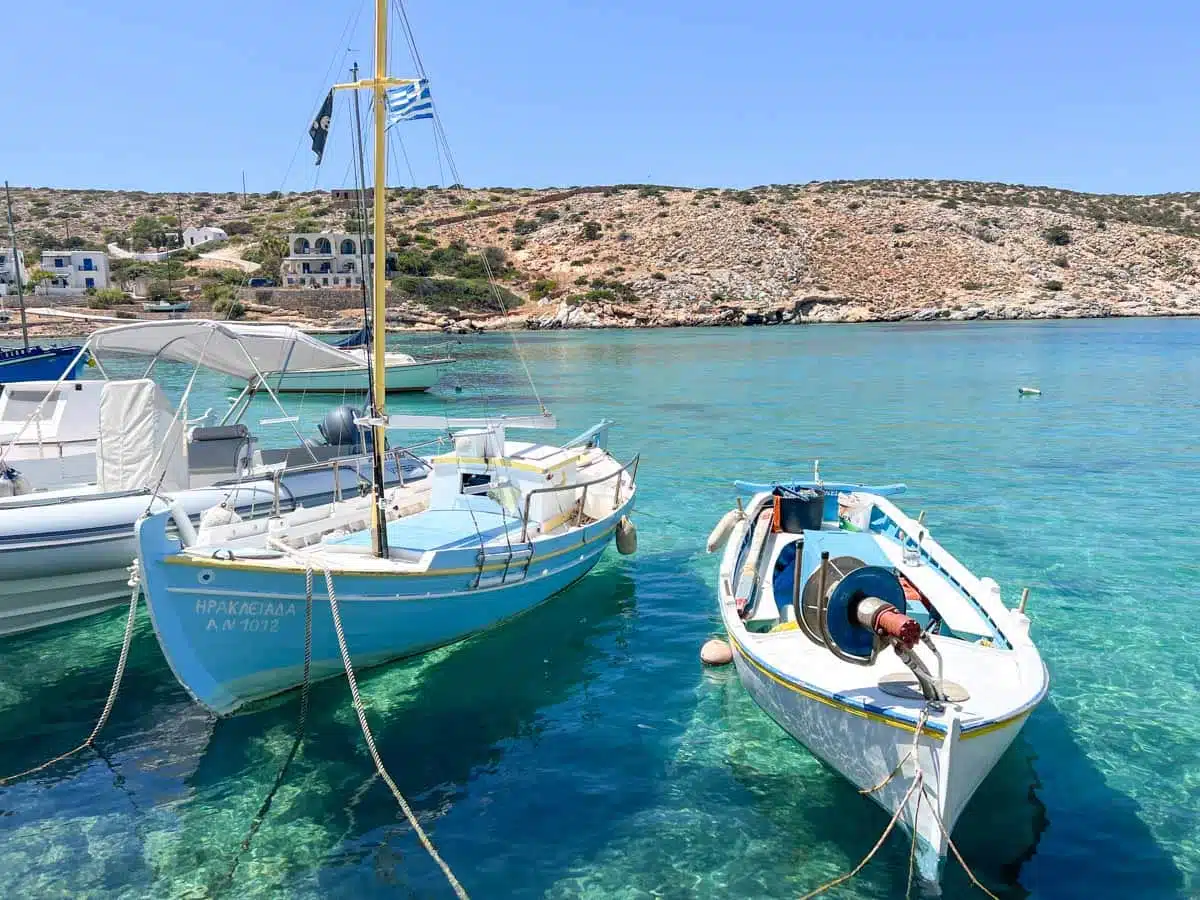 Greek roads are well-maintained, so public buses and taxis are excellent for getting around on land. For island-hopping, ferries are the cheapest and most accessible way to get around.
If you really want to explore properly outside of big cities like Athens and Thessaloniki, you'll need to rent a car.
Greece Travel Guides Safety Tips
In general, Greece is a safe country. You're unlikely to encounter any crime or violence, but stay vigilant – particularly at night, as petty theft in the streets can happen.
Costs and Budgeting
Travel costs and budgeting depend on when you plan your Greece trip, guide books will often tell you that travelling in the shoulder seasons is the best time to get the best value for money.
You can also save money with items such as the Athens Pass, which allows you to see all the major attractions in the city without paying for the destinations individually.
Greece Map