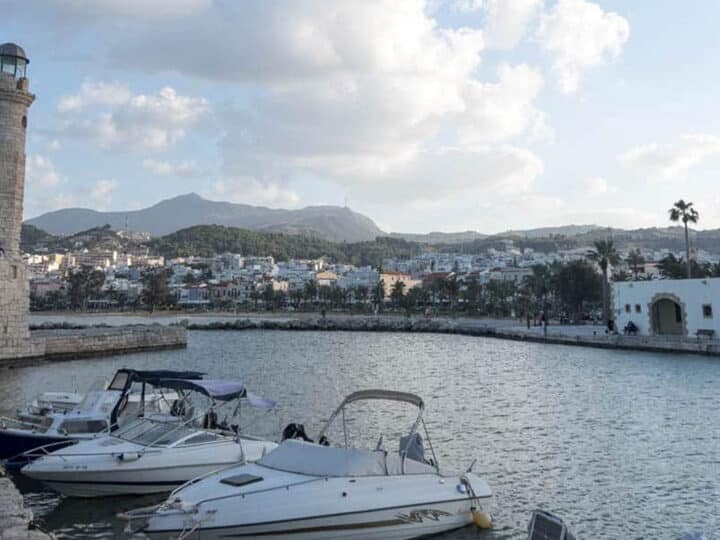 Planning an escape to the coastal paradise that is Crete? Discover the best time to visit the island, from the ultimate activities for each season to the best areas to stay in.
It's no secret that I love Crete – despite being the biggest Greek island, it's a destination that's usually overlooked in favour of other Greek island hotspots.
But I'm here to shout its praises and convince you that you need to plan your next trip to Crete ASAP.
When exactly you decide to visit Crete can make or break your entire trip. Why? Well, while there's not really a bad time to visit, there are seasons to avoid depending on what you want to get up to.
But that's where this handy guide comes in.
Whether you're a culture seeker, beach bum or major party animal, I've got you covered when it comes to the best time to visit Crete.
When's the Best Time to Visit Crete, Greece?: At A Glance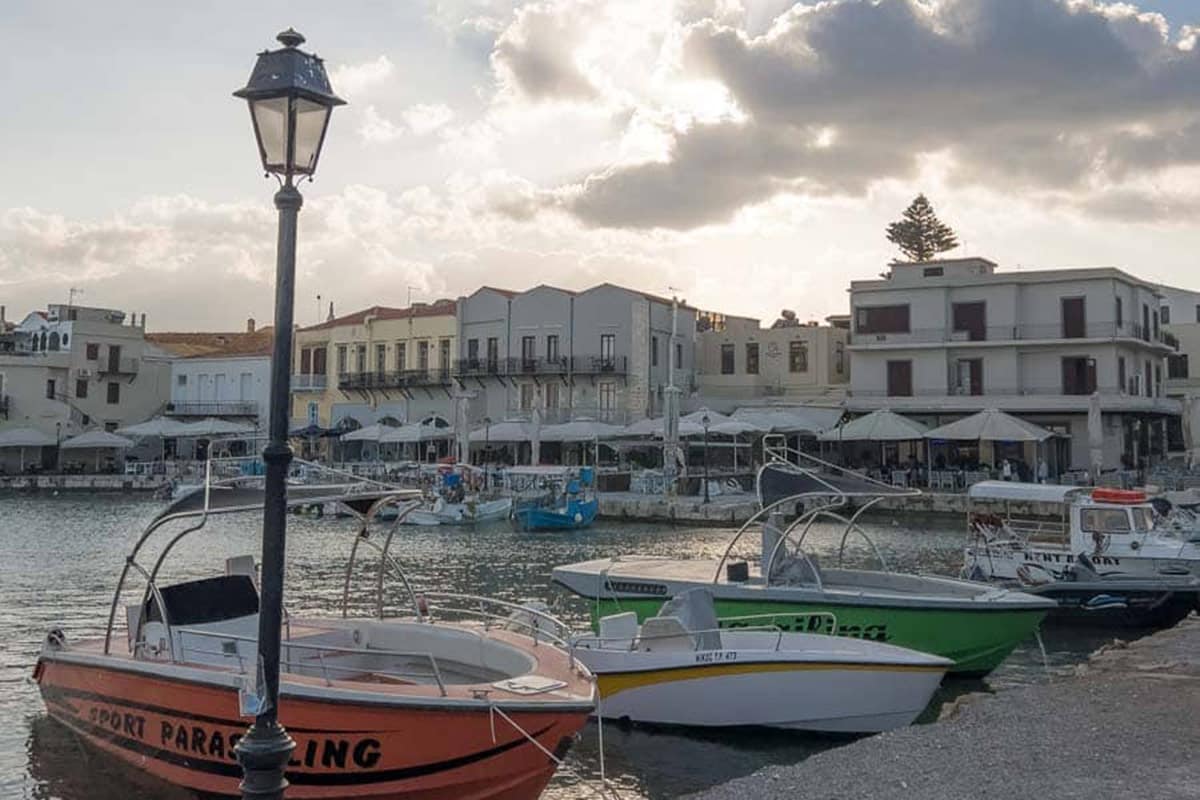 Okay, let me just preface this entire article by admitting that there's no right or wrong answer here; pleasant weather is pretty much guaranteed year round.
But, if I had to choose the best time of year to visit the island, it's between May and October.
The Best Time to Visit Crete
What is the Best Month to Travel to Crete?
Chania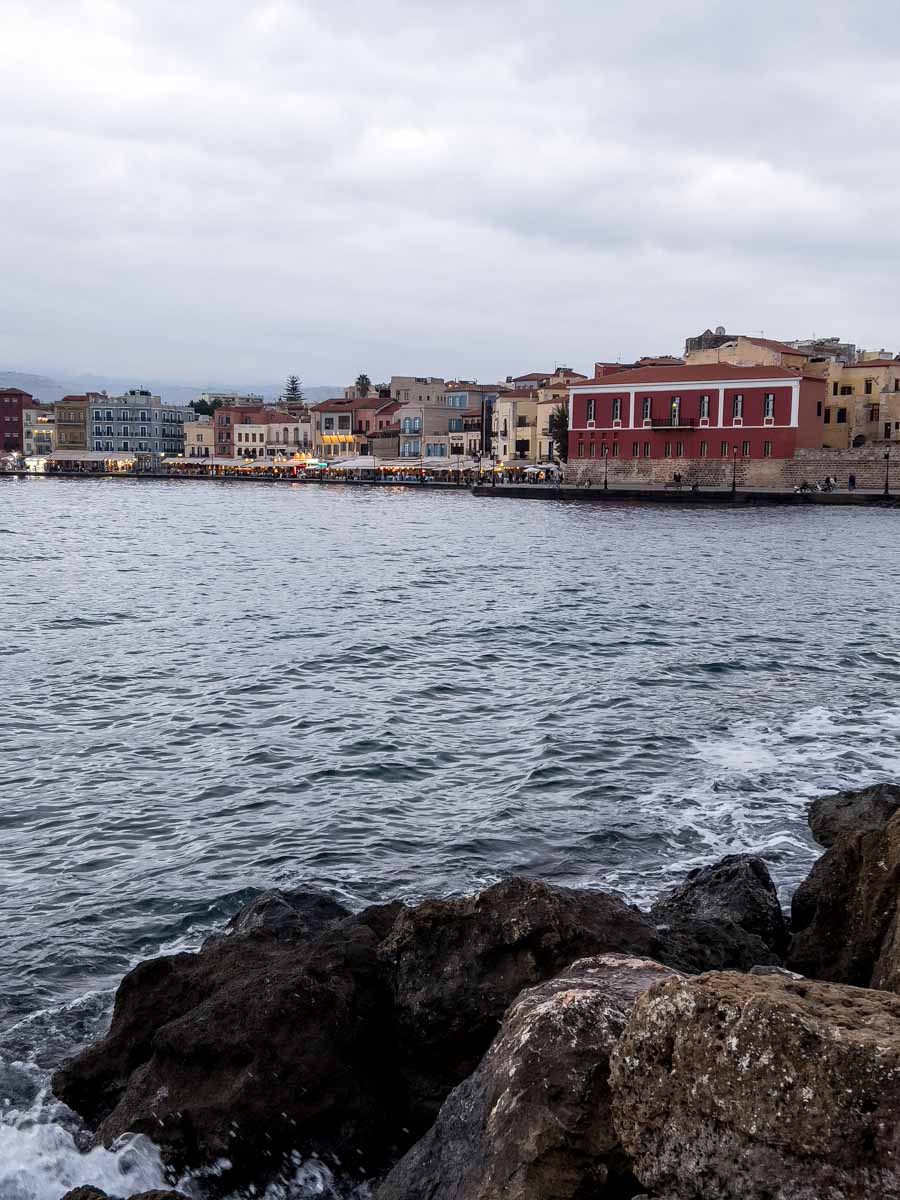 The best time to visit Chania, Crete, is between June and August. Although this is the island's busiest time of the year, it's also when the ocean is at its warmest. Perfect for long days spent pottering between the sand and the sea.
If you book in advance, you can also find some fantastic summer deals on hotels in Chania, Crete.
Heraklion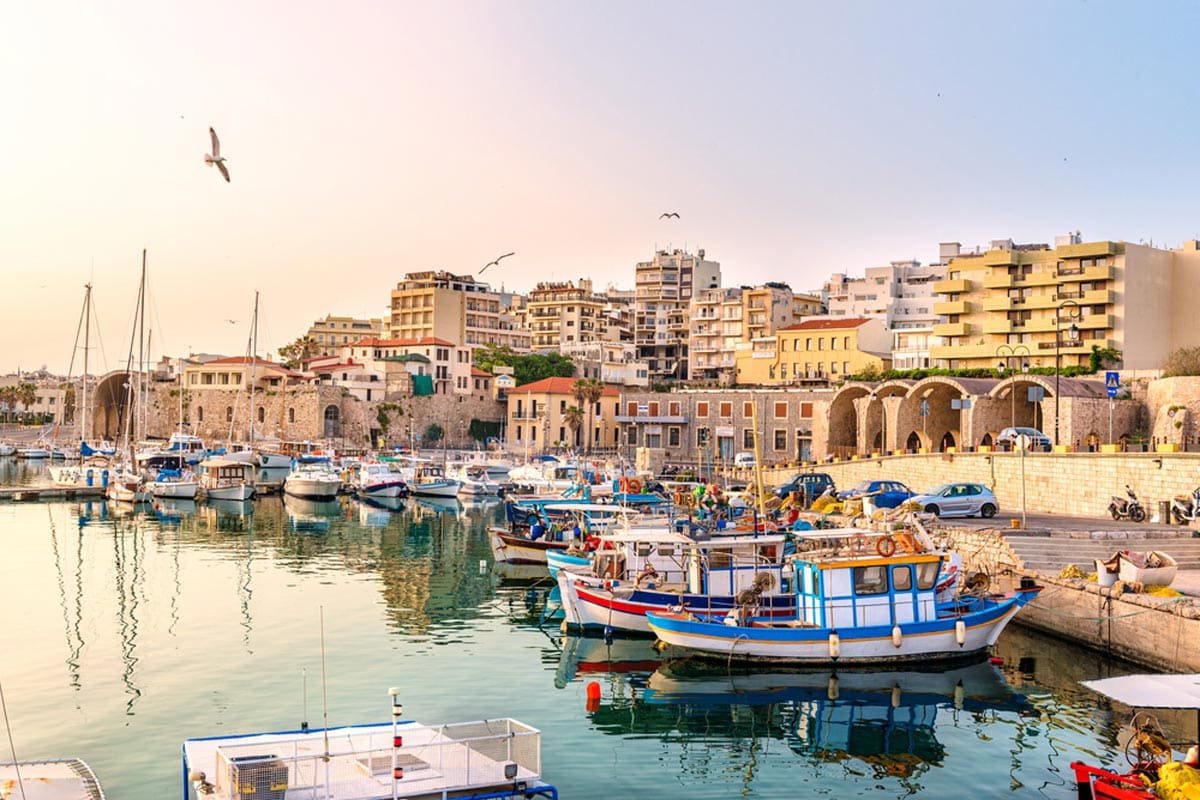 As the largest city on the island, Heraklion can already get pretty busy before the tourist season starts. For this reason, if you want warm weather and fewer crowds, visit in autumn/fall from September to November.
Rethymno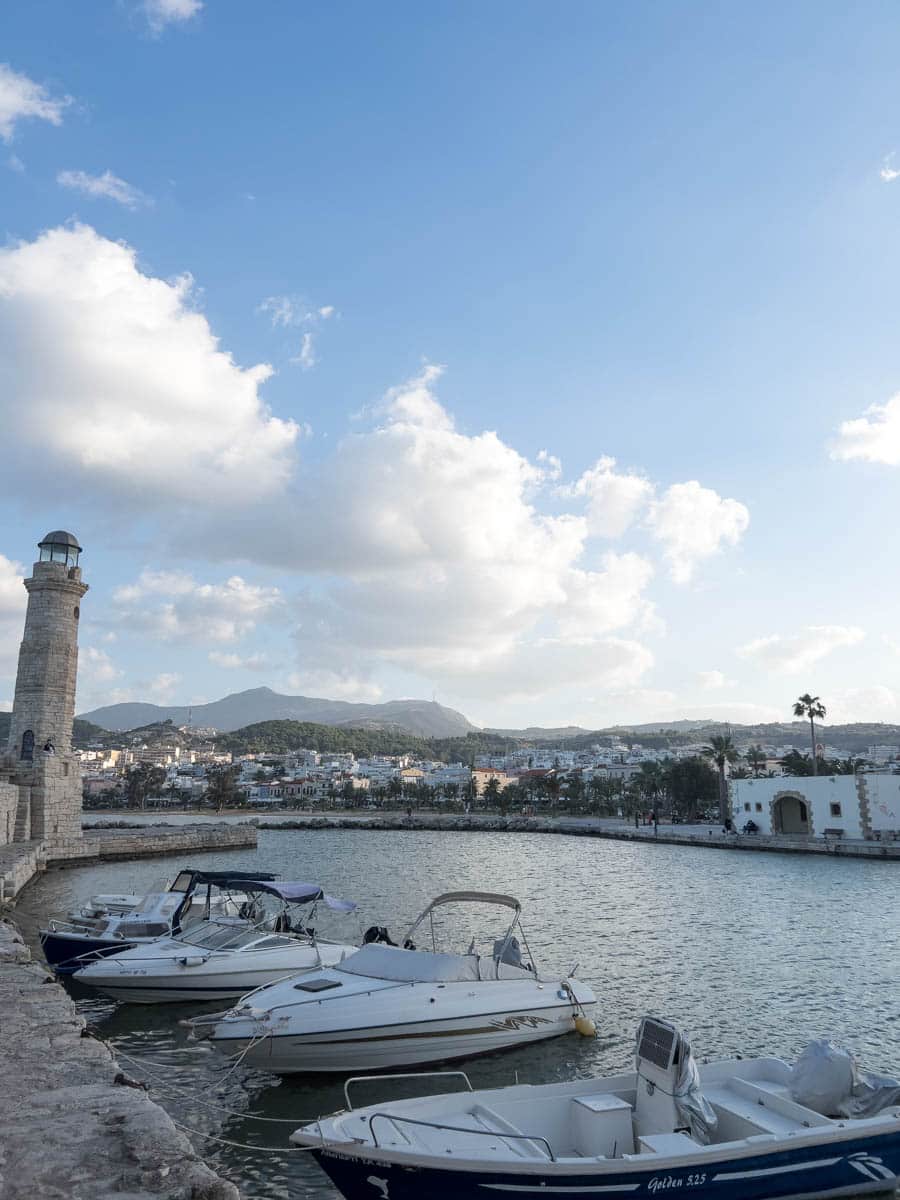 Journey back in time by visiting the Venetian town of Rethymno in summer. This small and picturesque town boasts plenty of luxury resorts, so your choices are endless.
That said, it does get busy during the summer months so book your accommodation in advance.
Malia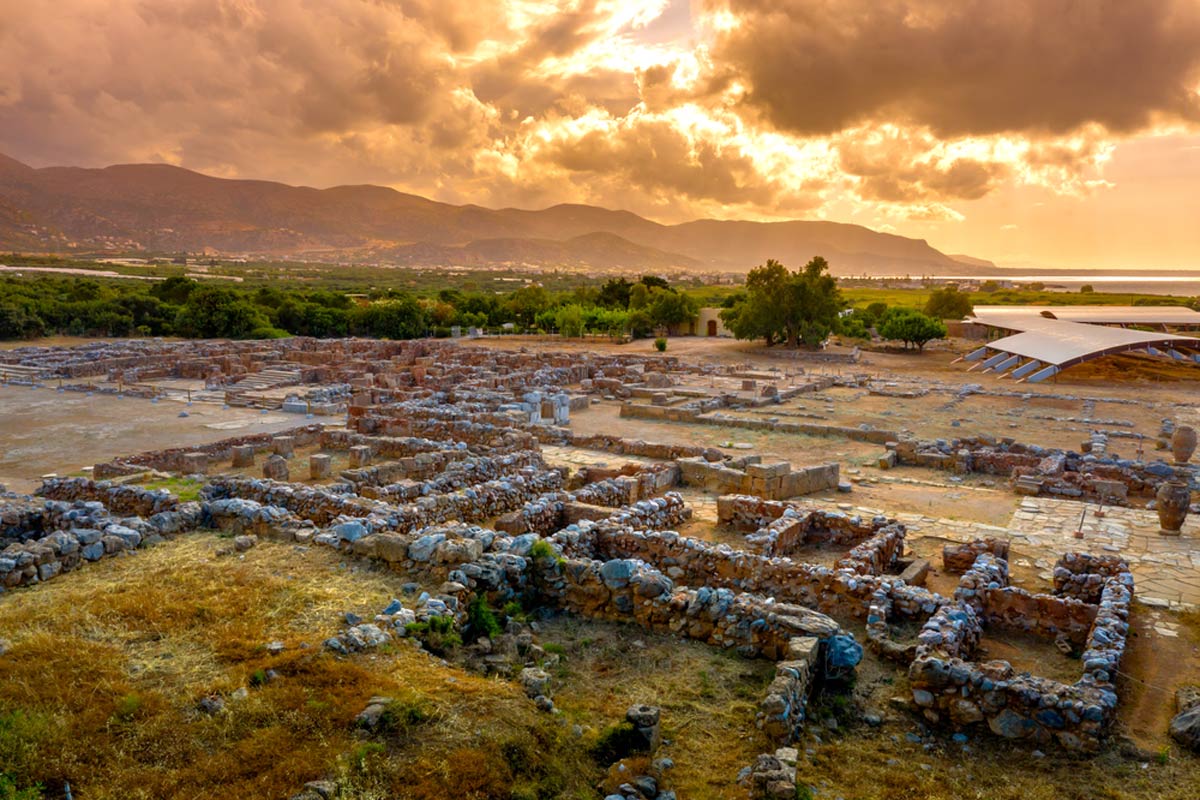 Malia is the undisputed party town of Crete, so head here in summer if you want some wild nights on the beach.
Another great time to visit Malia is in May for warm weather and fewer crowds.
Agios Nikolaos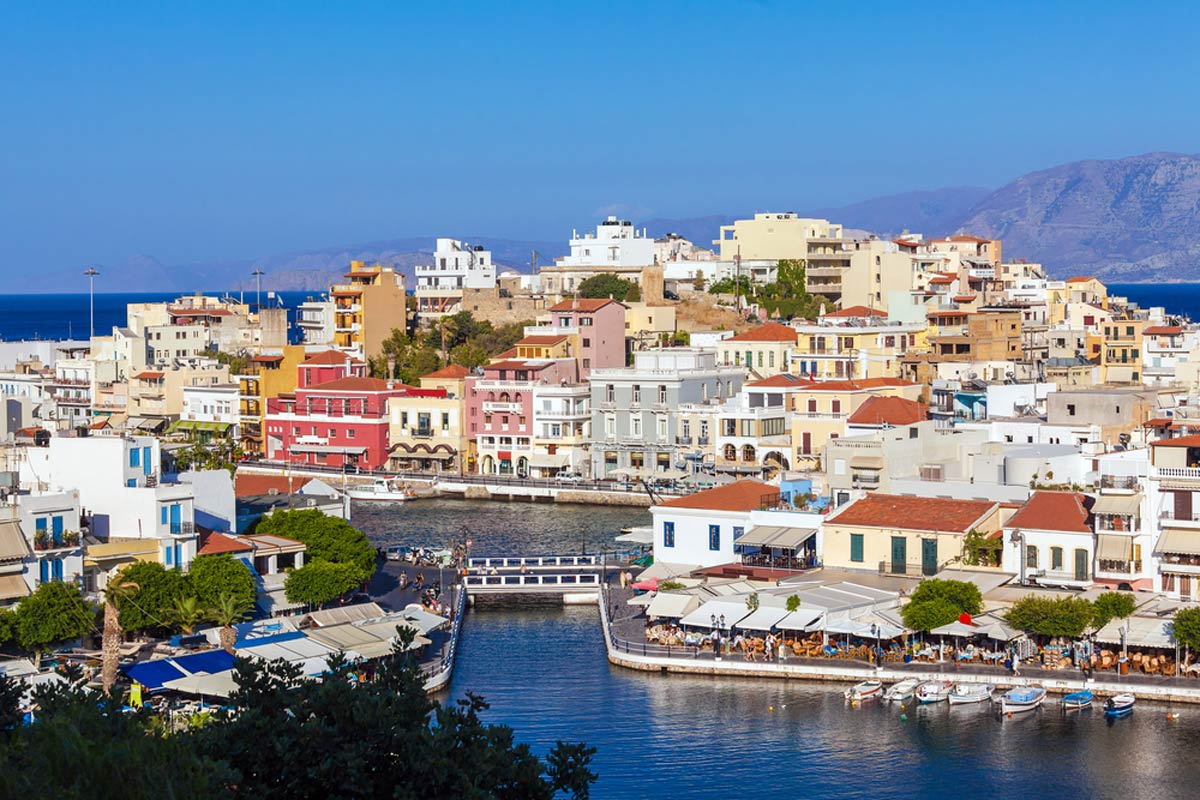 Another summer paradise is Agios Nikolaos. This is a town full of friendly locals and vibrant energy. Agios Nikolaos is also close to the mesmerising Psychro Caves, which is a must-visit.
Another great time to visit is in autumn/fall, as the weather is still pleasurable and there are fewer crowds.
When's High Season in Crete?
The high season in Crete is definitely in summer, from June to August. This is because you'll get hot and dry weather in these months. This weather is perfect for sunbathing – you'll spend a lot of time doing this, trust me – and swimming in the warm Sea of Crete.
The Cheapest Time to Visit Crete
Looking to save some cash? You're in luck – the cheapest time to visit Crete is either April, May or October. Although some things shut down and close for the off-season (winter), you can still find bargain stays.
The waters are also warm enough to swim during these months, and the main activities like hiking Mount Ida are still available.
To See Crete's Nightlife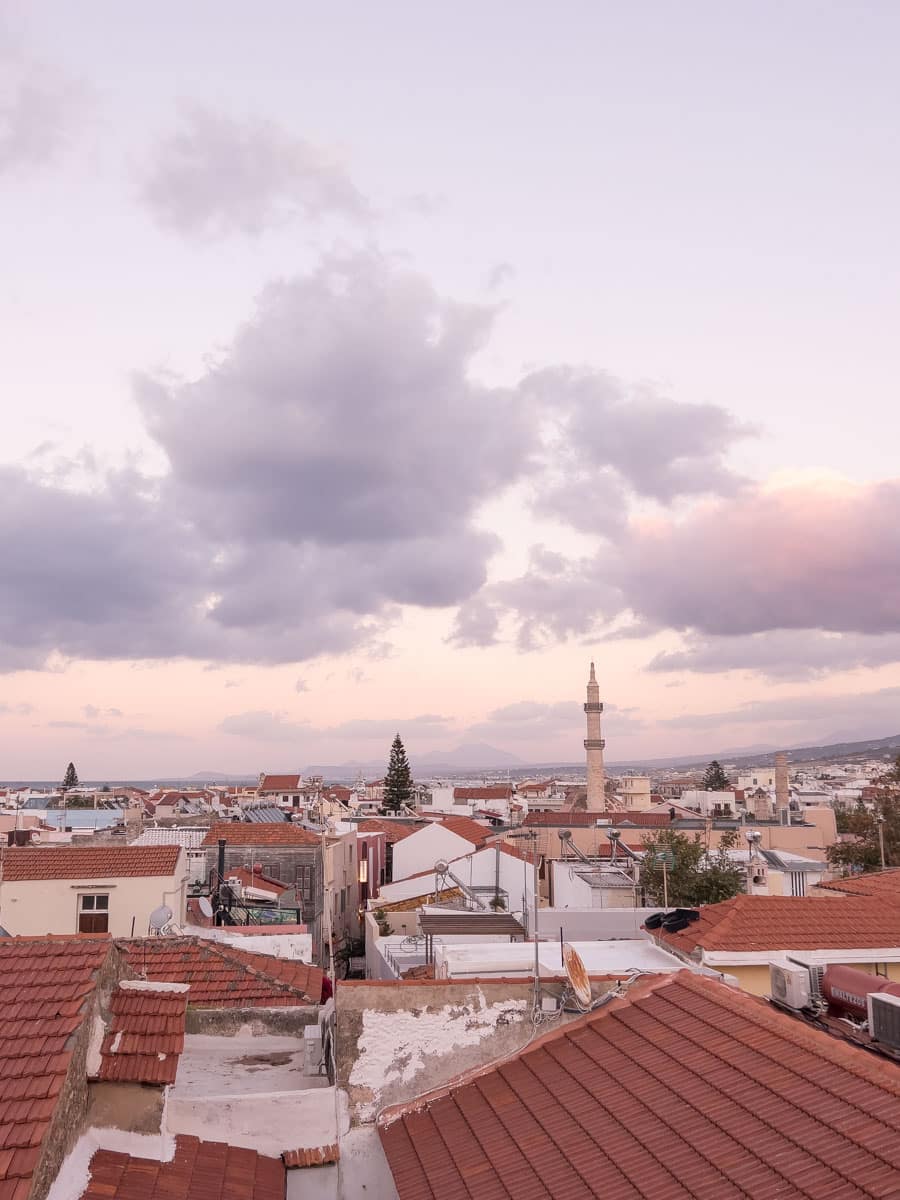 The only time you can genuinely experience Crete's bouncing nightlife is summer. It's the energy of the crowd that makes a Malia or Elounda party memorable.
Summer is also best because the beachside parties are in full swing, as there's a lesser chance of rain. Although many parties happen at night, day raves are also a thing, so don't forget your sunscreen as you live it up on Crete.
Top Tip: If you're a little bit of a party animal, read about the best beach clubs in Mykonos to add to your Greece itinerary.
To See the Island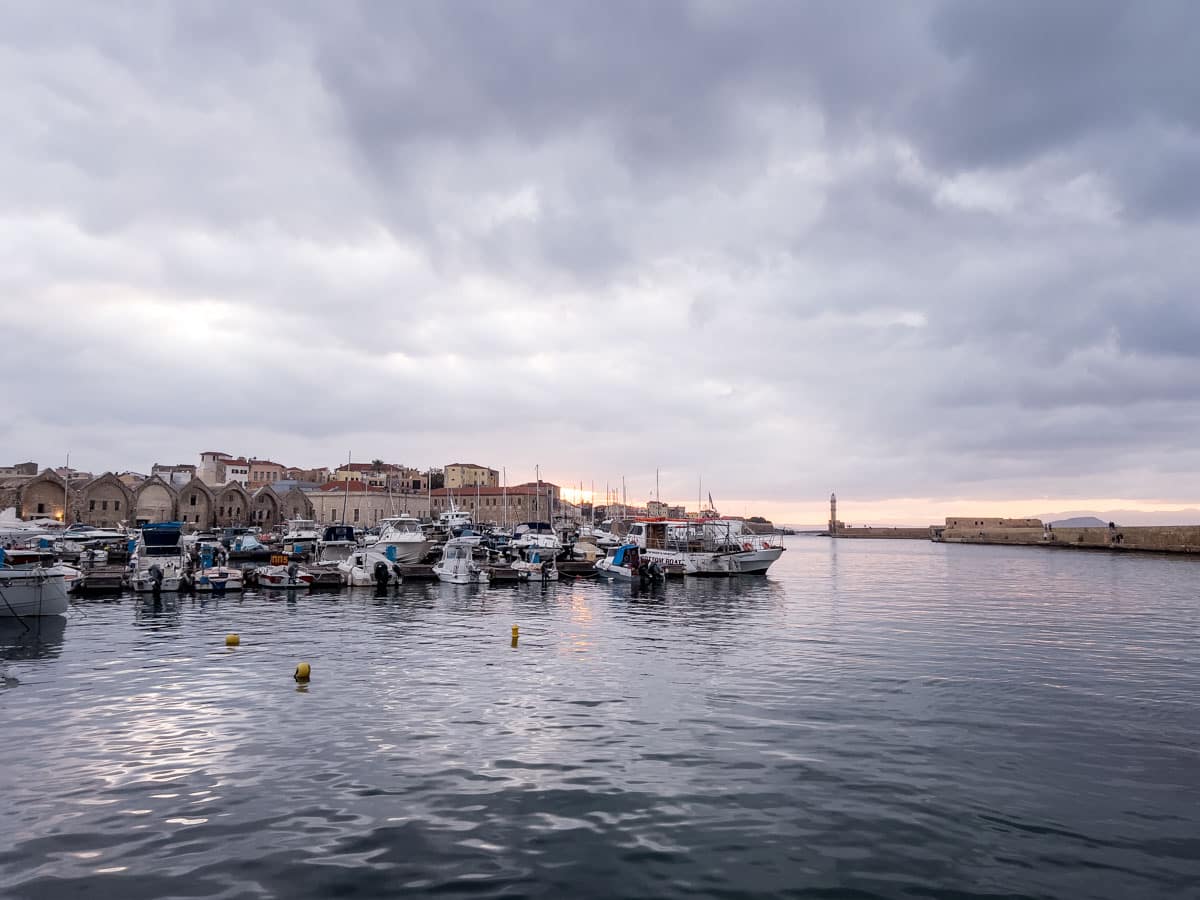 Although summer is an obvious contender, I wager that spring is the best time to see the island. You'll be able to explore the island without the hassle of wading through the hoards of people.
You can also see over 2,000 wildflower species bloom between April and May, especially around Heraklion, Rethymno, and the Lefka Ori Mountain range regions. Other than that, spring still offers warm water at the prettiest beaches like Triopetra and Glyka Nera.
The villages are another lovely visit in spring, as everything begins to open up again after winter. The best towns to visit are Myrtos and Margarites villages for quaint Venetian architecture and breathtaking turquoise waters.
To See Mount Ida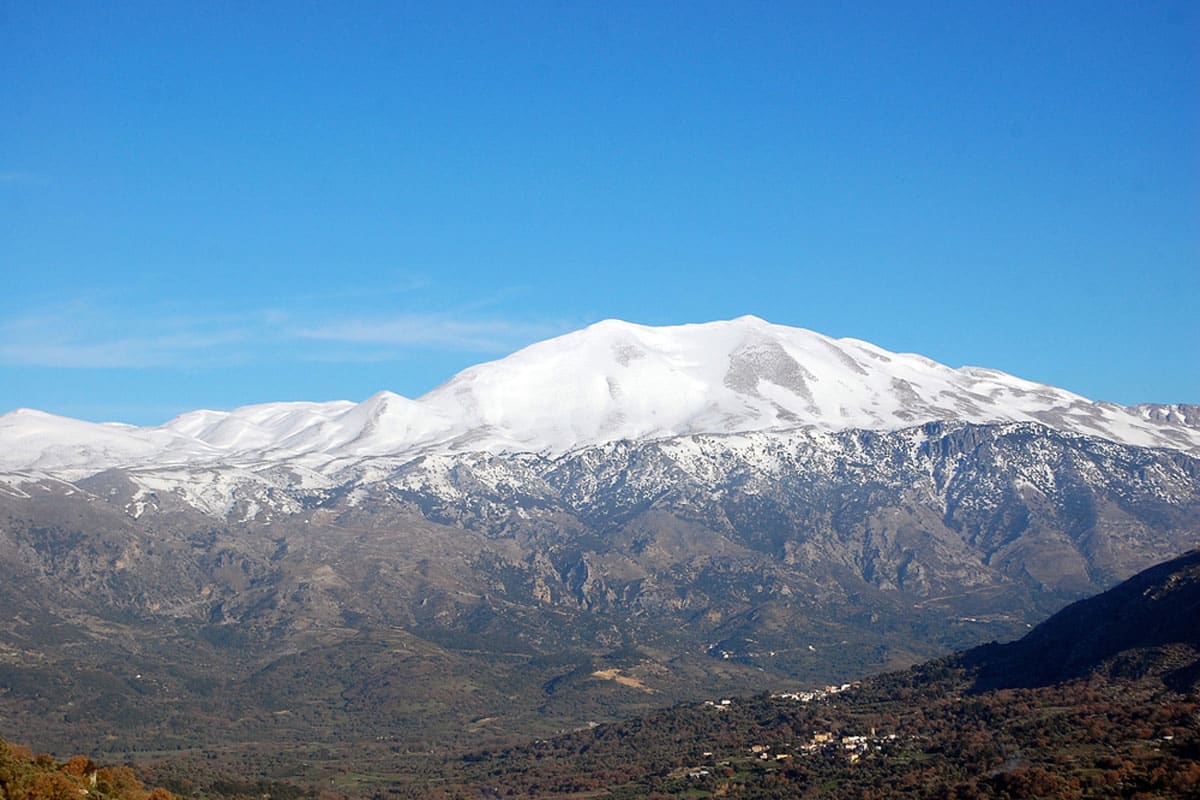 To save yourself from the damning summer heat, I recommend exploring Mount Ida in autumn/fall. It's the highest mountain in Crete and more or less smack dab in the middle of the island, so you know the views are stunning.
With maximum temperatures in autumn reaching around 16/17°C (or 62°F), you won't get too sweaty and hot. It's still essential you bring sunscreen though, as there's no shade at the summit of Mount Ida.
The easiest route you can take is from Nida Plateau, which is a 5.2-mile out-and-back trail. It takes around 5 hours to complete, so bringing water is necessary. As it's such a long and arduous hike, you can understand why I recommend hiking in autumn now, right?
Top Tip: Another fantastic way to explore Mount Ida is on this off-road vehicle safari.
To See Psychro Cave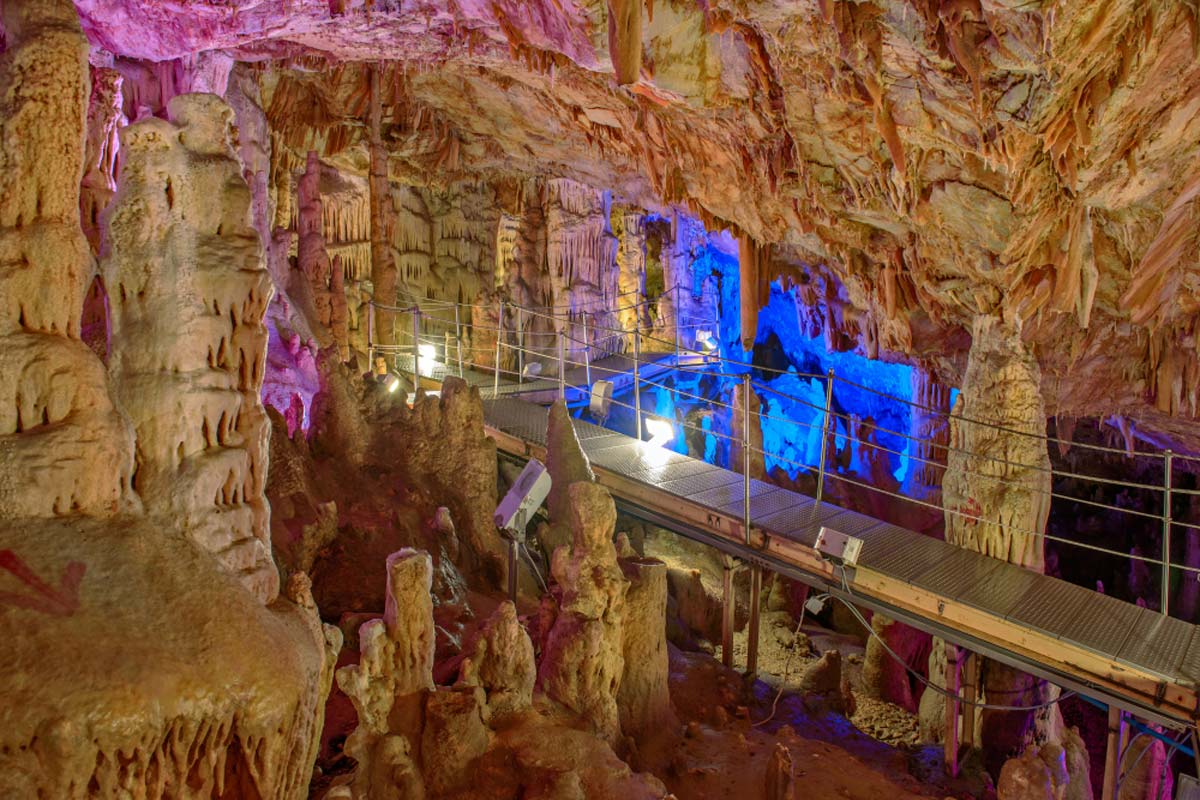 To skip the crowds and explore Psychro Cave to its fullest, I recommend visiting in either spring or autumn. Summer is the peak season for Psychro Cave, so it's very hectic at this time. And not too enjoyable, if I'm totally honest.
Cave temperatures in spring and autumn average between 12°C and 23°C (55°F and 74°F), which is pleasurable. You'll be able to admire the stalactite and stalagmite formations in the cave without feeling stuffy or cramped.
You've also got a better chance of hearing your tour guide explain the myth of how Psychro Cave was the birthplace of Zeus.
The cave is open from 8 am to 8 pm in the warm months and only from 8 am to 3 pm in winter. You can visit in winter, but it does get chilly in the cave during this time.
Top Tip: Join this tour from Heraklion to see the best of Psychro Cave and the Lasithi Plateau.
Crete by Season
Spring in Crete
March – May
Key Events and Things to Do in Crete in Spring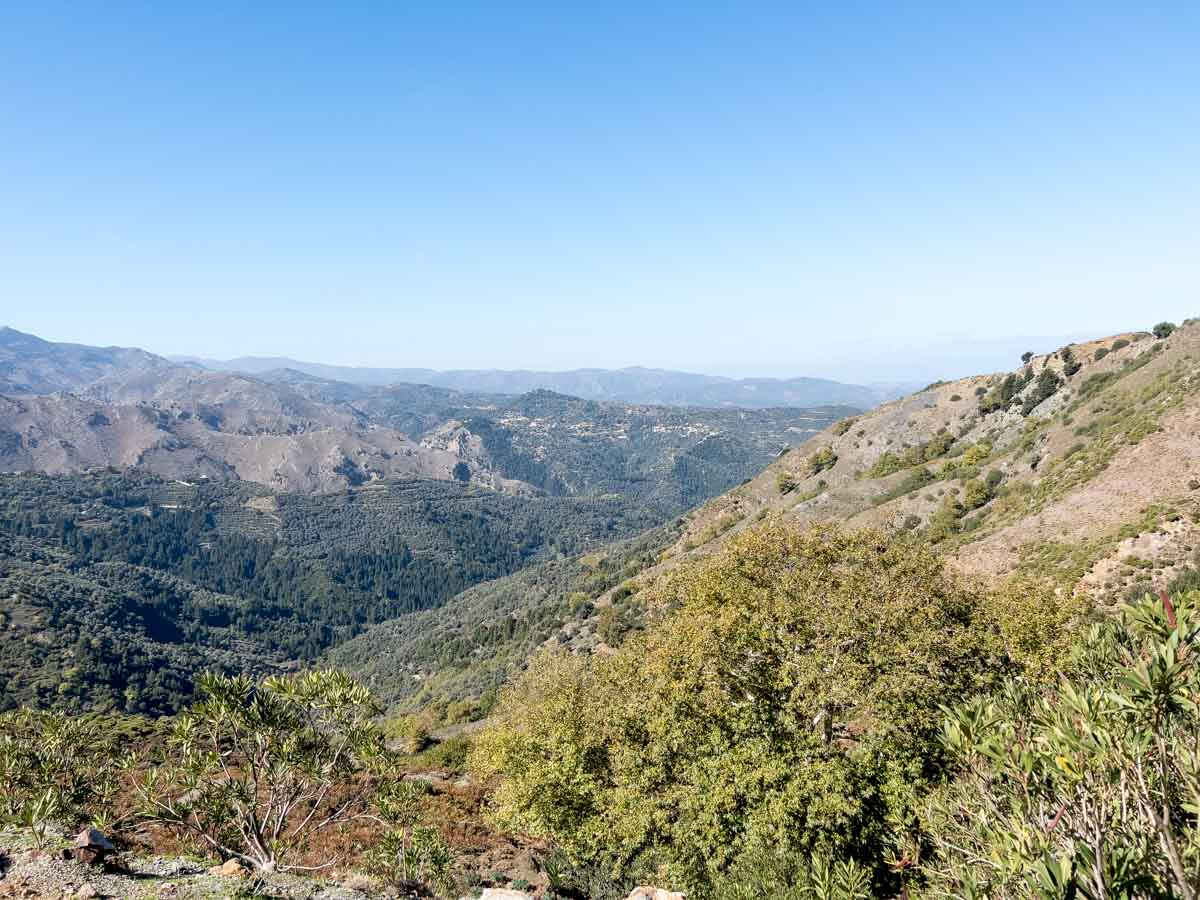 What makes Crete such a great location in spring?
Well, for starters, you can rejoice in the festive spirit of Easter while in Crete. The churches become a hotspot on the island during this time, with the Monastery of Arkadi and Agios Nikolaos Chapel being remarkably breathtaking.
Another great reason to visit is Crete's unique seasonal cuisine. You can taste delights like Horta, a light dish that uses the dandelions of the region. Or try Avronies, which incorporates wild asparagus into the most delicious omelette you'll ever eat.
When you're not feasting or exploring the archaeological sites with fewer crowds, it's a great idea to go hiking. The weather is still mild, so you don't get uncomfortably hot. Some of the best hiking spots on the island include Lefka Ori, Mount Ida, Lassithi Plateau, and Amari Valley.
You'll also see hundreds of bird species like the squacco heron and little grebe. And if that's not enough, the best beaches on the island teem with wildflowers in spring as well.
Pros to Travelling to Crete in Spring
The weather is warm and perfect for hiking and exploring.
There are fewer crowds than in summer.
It's the prettiest time of year to visit.
Cons to Travelling to Crete in Spring
Some cafes, shops, and tours are closed in spring.
There's a higher chance of rain in spring, averaging 30 mm per month.
Summer in Crete
June – August
Key Events and Things to Do in Crete in Summer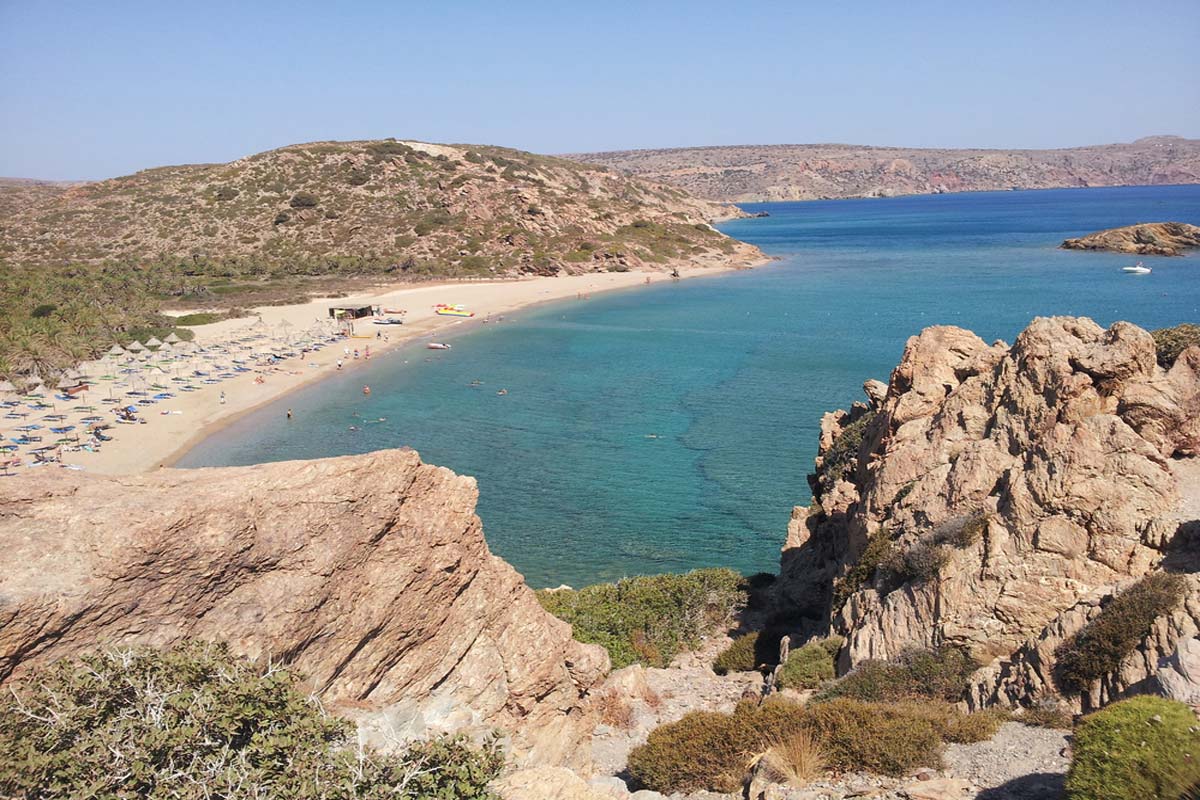 Summer is the time for catching rays of sun and diving right into the artistic side of Crete. You can enjoy a night or two of partying in Malia, but remember to explore the palace of Knossos or walk through the Roman ruins of Gortyna.
The beaches are in full swing during summer, with cafes and bars providing food and drinks on the beachfront. You can also join in fun events, like the Matala Music Festival in June.
For a change of pace, taste some authentic Vilana or Vidiano wines at the Anogia wine festival. And to escape the crowds, hiking the shaded Zakros Gorge is a lovely day outing.
Pros to Travelling to Crete in Summer
Summer offers hot and dry weather, perfect for swimming.
Everything is open during summer in Crete.
It's the best time to experience the vibey nightlife.
Cons to Travelling to Crete in Summer
There are loads of people.
It is the most expensive time to visit Crete.
Summer is windy, so hold onto your sun hats when on the beach.
Autumn / Fall in Crete
September – November
Key Events and Things to Do in Crete in Fall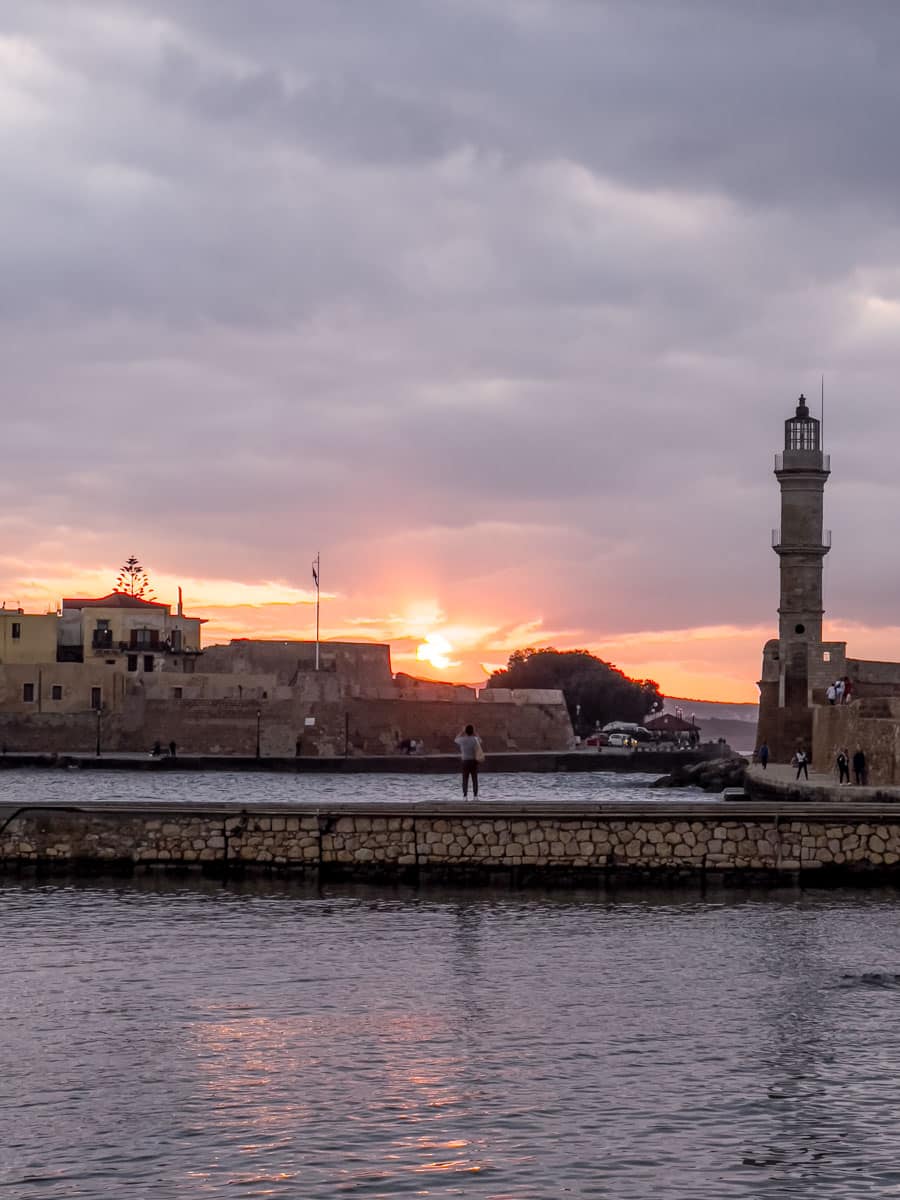 Autumn offers many of the same charms as spring, bar the blooming flowers. That said, there are some quirky events you can enjoy in autumn that spring doesn't offer.
Join the World Day of Tourism (27 September), an event that puts you at the heart of the festivities. Many of the archaeological sites across the island offer free entrance to all visitors, so it's the perfect time to save some bucks.
Another great thing to enjoy is the annual Elos Chestnut Harvest Festival, which takes place between October and November. The date changes each year, but you'll be able to feast on authentic Cretan cuisine, sip wine, and enjoy various activities like dancing throughout the day.
Pros to Travelling to Crete in Fall
Perfect time of year to learn about the island's food processing techniques.
There are fewer crowds.
Accommodation is at its cheapest.
Cons to Travelling to Crete in Fall
It's the rainy season in Crete, with 43 mm of rain per month.
Some shops and cafes start closing near the end of autumn.
Winter in Crete
December – February
Key Events and Things to Do in Crete in Winter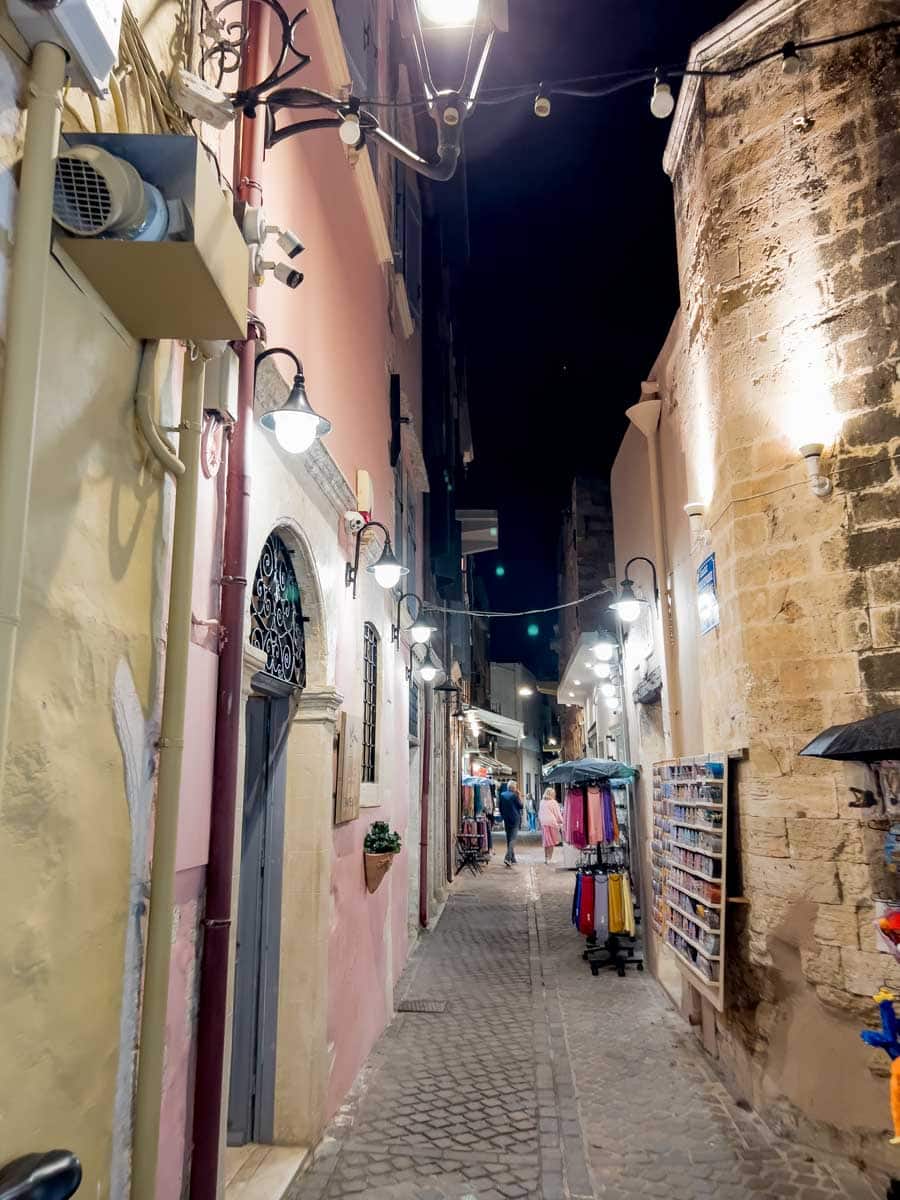 Winter in Crete is the off-season, and some cafes and shops even close during this period. That said, there's still plenty for you to do on the island.
Most of the archaeological sites across the island stay open, and with hardly any crowds, you can enjoy these sites in peace and quiet. It's a great chance to explore the Heraklion Archeological Museum and the town of Knossos.
It also snows in Crete sometimes, so you can go snow trekking in the mountains and snap some memorable photos. And for a wilder, more adventurous activity, enjoy one of the 45 canyoneering routes on the island.
But one of the top festivals to join is Apokries Carnival in Rethymno, ten weeks before Easter. It's known as the carnival season in Crete and lasts from the end of January until the start of Lent in March.
Pros to Travelling to Crete in Winter
Little to no crowds.
Still plenty of outdoor activities to enjoy.
Cons to Travelling to Crete in Winter
It can get pretty cold and even snows in the mountainous regions.
Some cafes and shops close during the off-season.
When to Travel to Crete: Practical Tips + Tricks
When Should I Avoid Crete?
If you want to avoid crowds, don't visit in summer. That said, visiting on the tail ends of the season allows you all the benefits of the warmer weather with slightly less tourists.
When's the Best Time of Year to Visit Crete, Greece, on a Budget?
Visit in autumn to get good deals on accommodation. There's also the handy World Day of Tourism in autumn which can help you save some cash.
What Are the Packing Essentials for Crete?