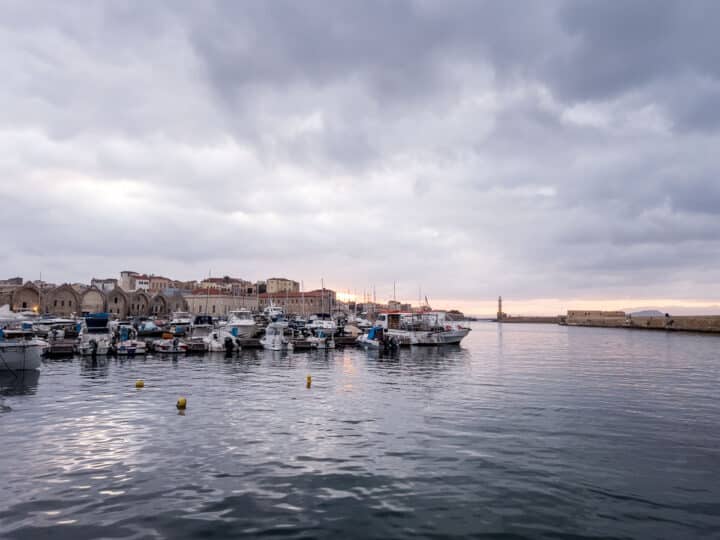 Get ready to discover the ultimate Chania, Crete travel guide. Where to stay, what to do and the best restaurants to dine at.
Chania, the island's second-largest city sits on Crete's western coast. Chania has an incredibly rich history; you'll see traces of the Venetian, Ottoman, and Neoclassical periods dotted around the town.
But there's more to this place than just its past. Today Chania is filled with brilliant restaurants, postcard-worthy beaches, and bustling markets.
It's no wonder that I fell swiftly in love with the city on my last trip to Crete, is it?
If you're planning a trip to Chania, you'll want to keep this guide handy – I'm about to spill the secrets of this gorgeous destination. Where to go, what to do, and where to stay. Let's dive in.
Looking for somewhere to stay in Chania? I love the Porto Veneziano Hotel. It sits on the waterfront of Chania's Venetian Harbour and offers exquisite views of the area.
Top 5 Things to do in Chania, Crete
Explore Chania's Old Town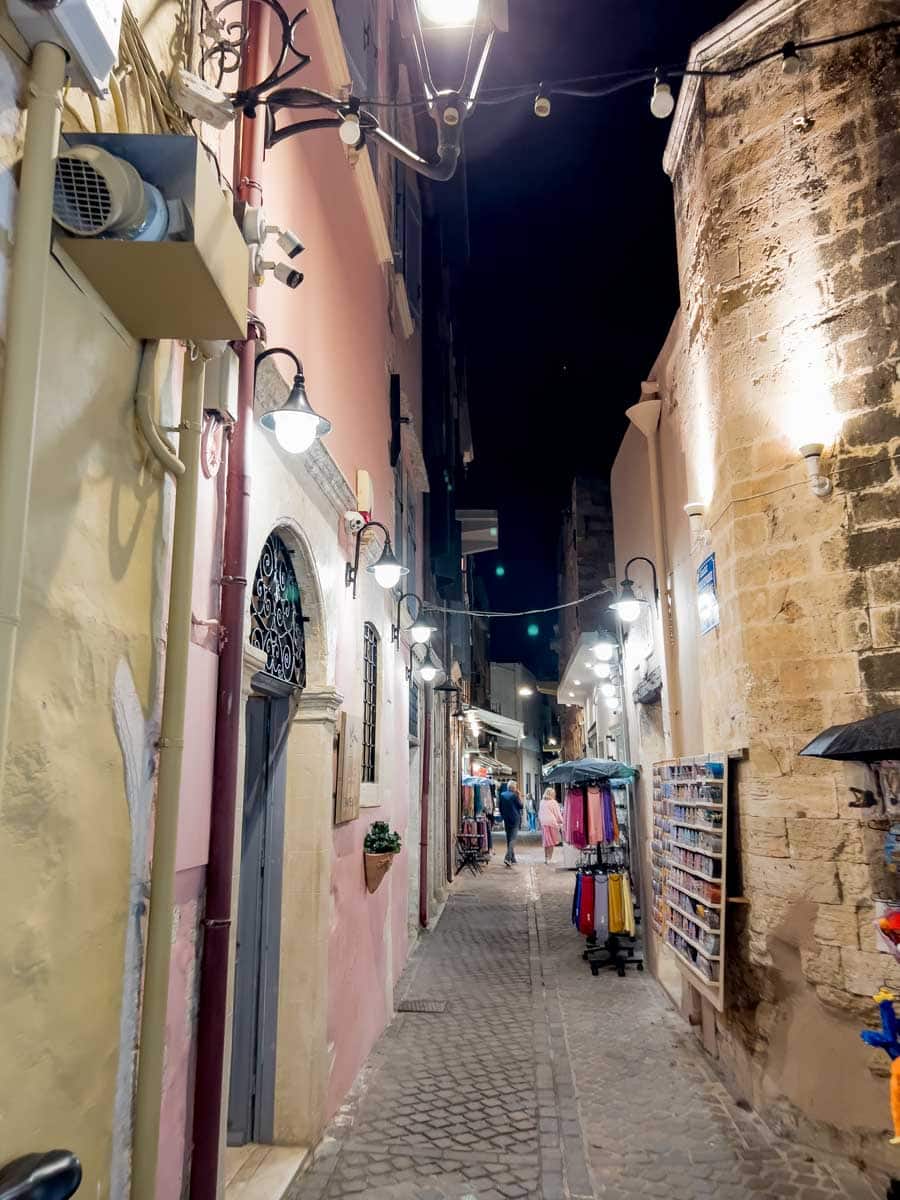 Even if you're struggling for time, I can't recommend visiting Chania's Old Town enough. This charming part of the city has four districts with narrow, pedestrian-only streets making it easy to explore on foot.
As you wander around, you'll see an abundance of historic buildings from various periods, including the Neoclassical periods, all adding to the charm and character of the area.
Stop at Kondylaki, the main street in the Jewish District, if you're looking for a souvenir to take home. Oh, and if you're after tasty Greek food (which you definitely should be), make your way to the Splantzia District, which has the city's largest number of cafes and restaurants.
Visit the Old Venetian Harbour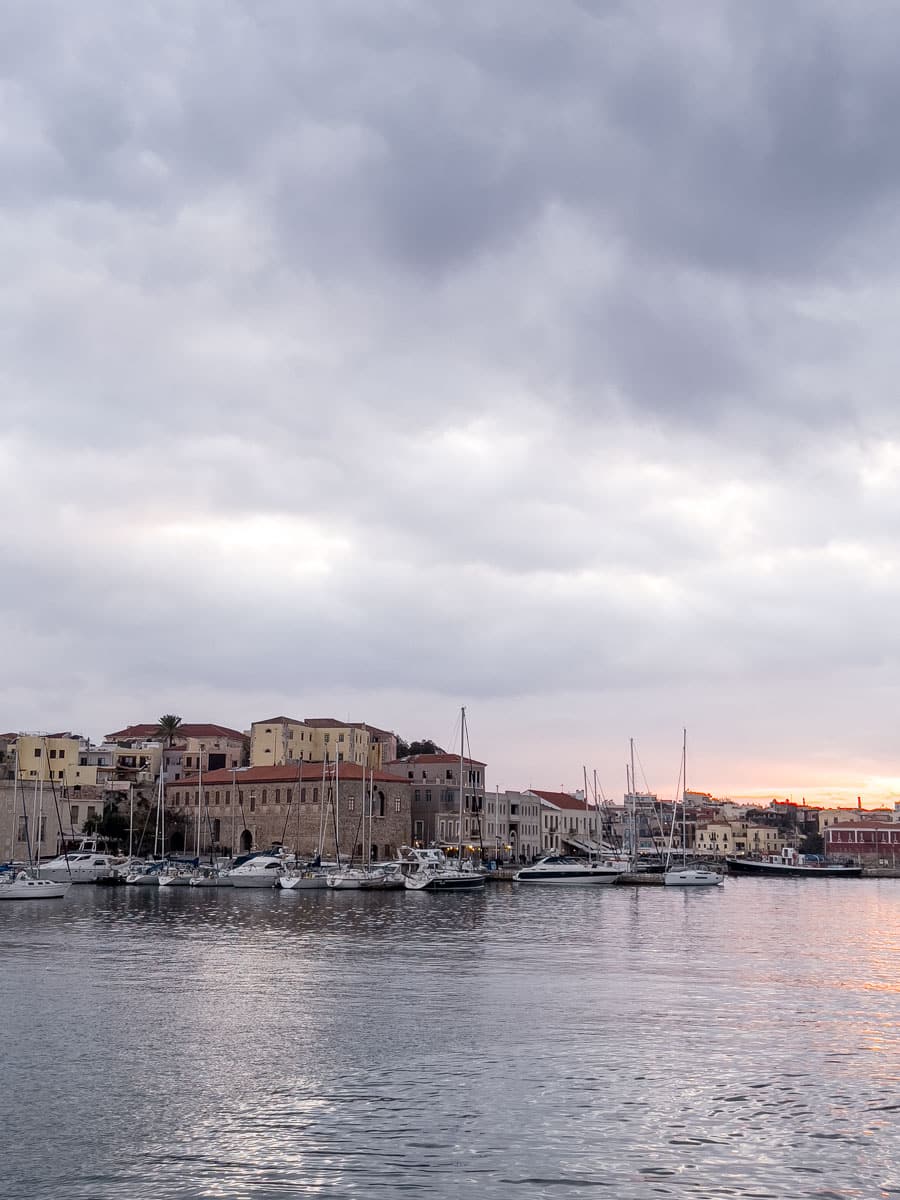 Near Old Town Chania, you'll find the picturesque Venetian Harbour. But this isn't just another pretty thing to look at – this particular Venetian Harbour is one of the oldest harbours in Greece, with the earliest records of it dating to 1356.
This area of Chania is rich in history, and near the harbour, you'll find landmarks such as the Firk Fortress, Giali Tzami Mosque, Grand Arsenal, and Venetian Lighthouse. As an added bonus, the harbour boasts an array of seafood eateries, traditional Cretan restaurants, and cafes, all with incredible views.
Check out the Municipal Garden of Chania
Now, if you're a plant lover keen on searching for greenery, I recommend visiting the Municipal Garden of Chania. Sitting at the base of the Chania's White Mountain range, the gardens are a popular hangout for visitors and locals looking for a calm and relaxing day out.
The garden is over 150 years old and is home to the endangered Cretan mountain goat (very, very cute), native birds, and countless exotic plants. Pack a picnic basket or grab something from the onsite cafe and spend a sunny afternoon here.
Eat at The Municipal Market of Chania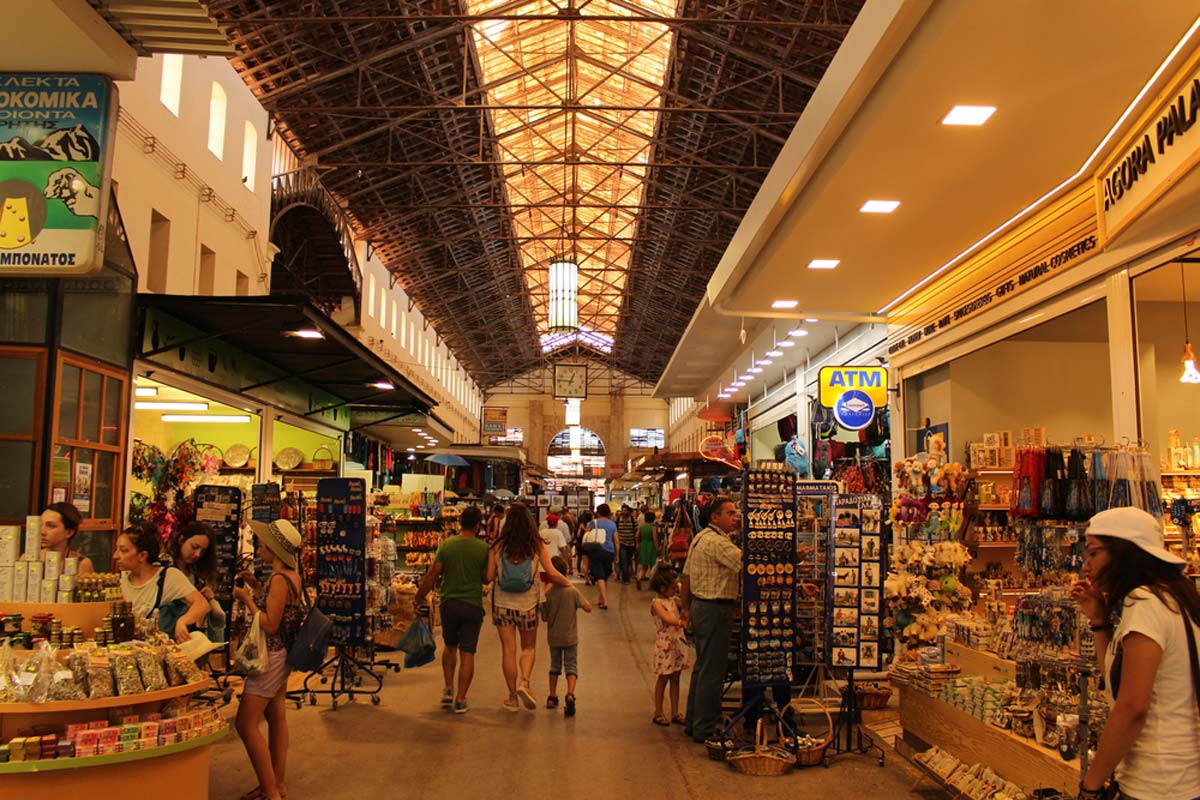 If you ask me, one of the best ways to discover a new place is to try its food. And there's no better place to do so in Crete than at the Municipal Market of Chania.
This covered market spans over 4000 square metres and dates back to 1911. You'll find the freshest produce, meat, fish, and the best olive oil. There are also numerous restaurants peppered around serving up mouthwatering gyros, lamb, and other tasty Greek dishes.
Laze Around at Elafonissi Beach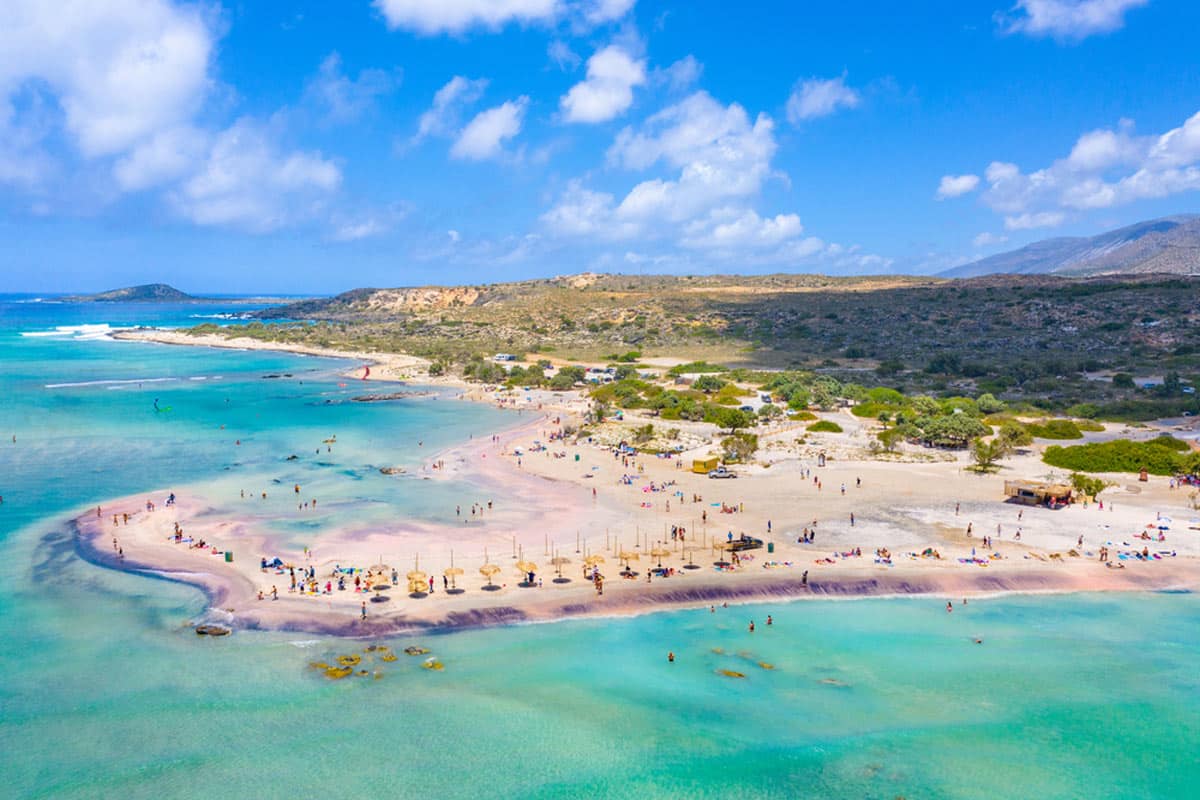 Would it really be a Greek holiday if you didn't stop at the beach? Definitely not.
If there's one beach you won't want to miss, it's Elafonissi. It's one of the best beaches in Crete, famous for its contrasting pink and white sands and gorgeous turquoise waters.
Alright, so the beach is about 47 miles (76 km) from Chania, but that just makes it an excellent place for a day trip. Pack sunscreen, a wide-brim hat, and beach towels, and prepare to bask in the sun. It's glorious.
Brilliant Things to See & Do in Greece, Chania
Learn How to Cook Cretan Food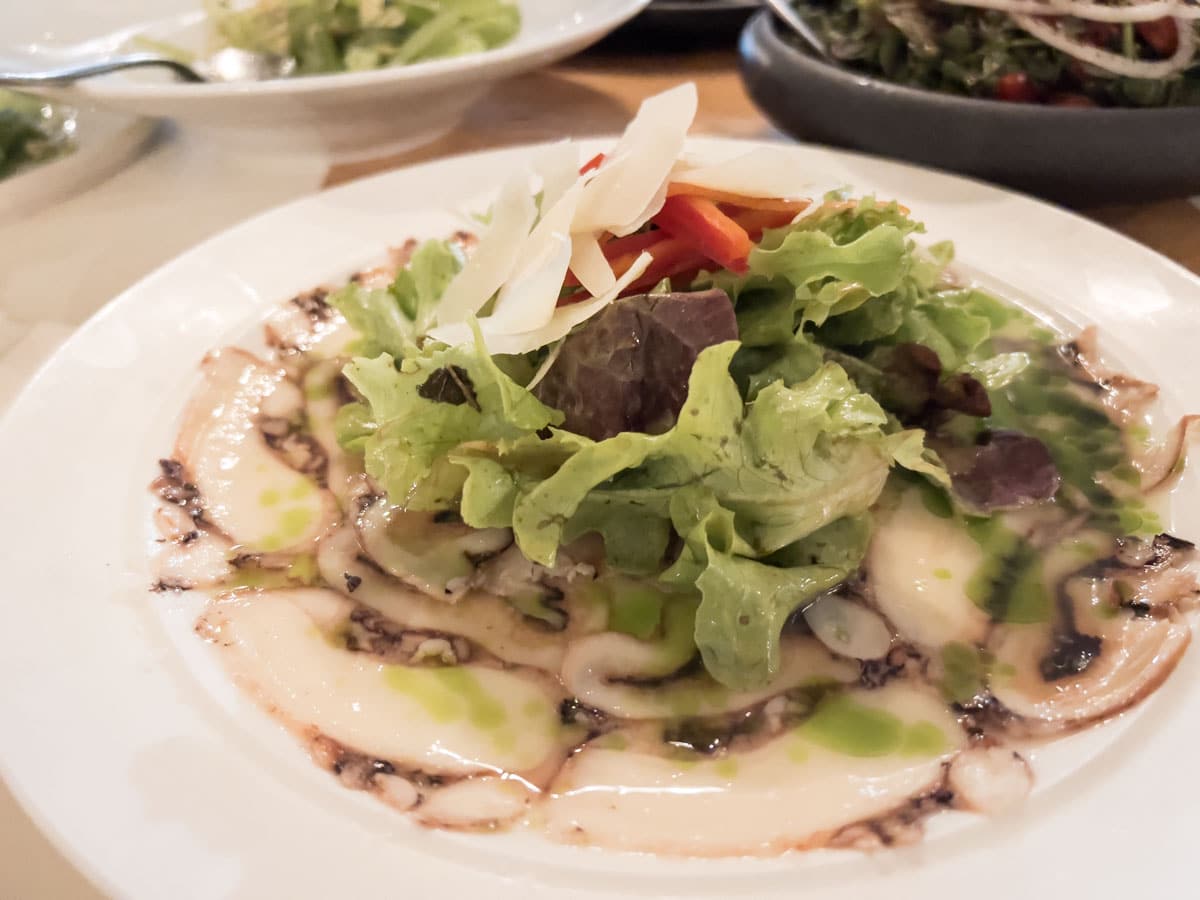 Each region in Greece has its own unique dishes, and Crete is no exception. If you've already fallen in love with Greek cuisine, why not take a Crete cooking class to learn how to make all your favourites?
You'll learn about the history of Cretan food and prepare tasty dishes using only the best ingredients. At the end of it all, you'll enjoy the fruits of your labour.
Walk Along the Seawall to the Lighthouse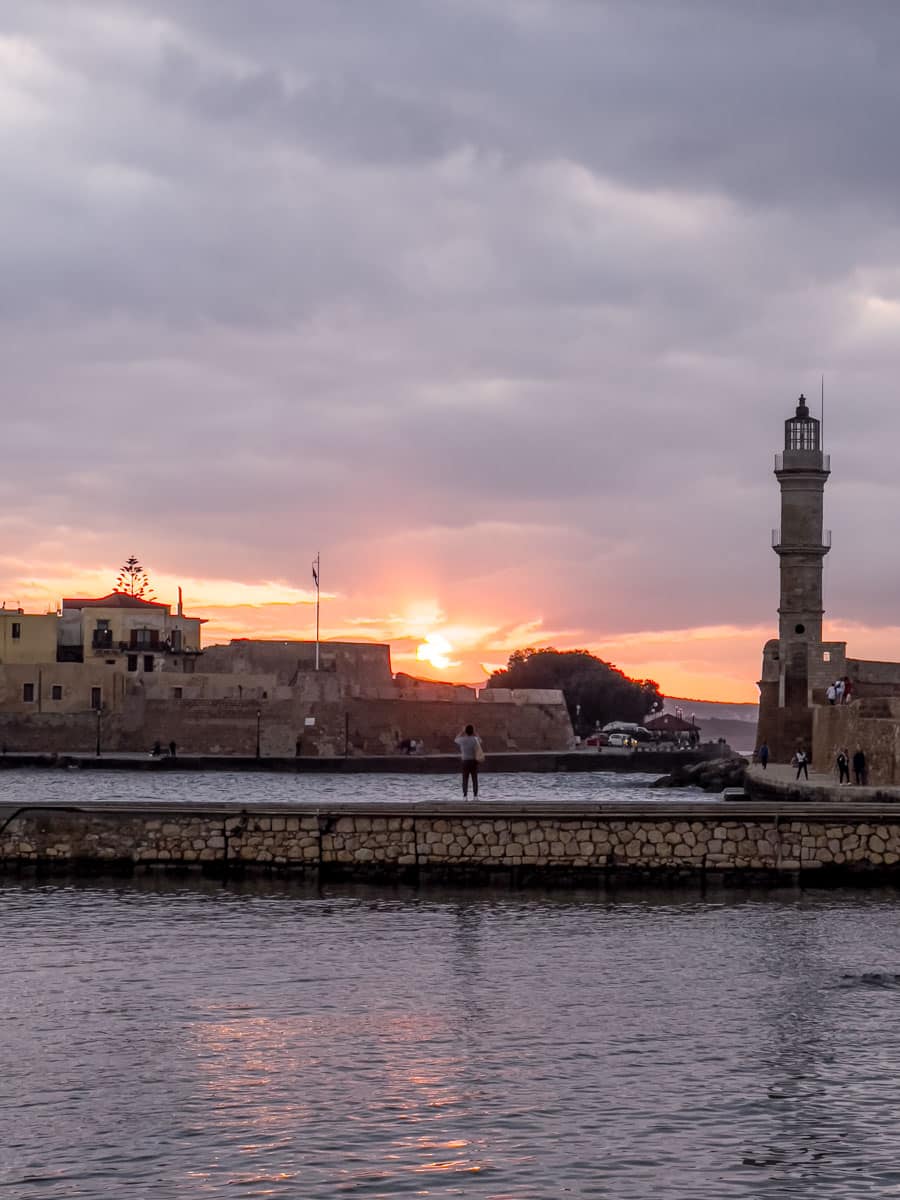 As I've mentioned before, the great thing about Chania is that all its main attractions are close to each other. If you walk along the seawall at the Old Venetian Harbour, you'll eventually land at the Venetian Lighthouse.
Built in the 17th century, the lighthouse is visible from anywhere in the harbour. Although it isn't open to the public, there is a set of stairs on the first level that you can climb to catch stunning views of the Mediterranean Sea and Old Town.
Visit the Archaeological Museum of Chania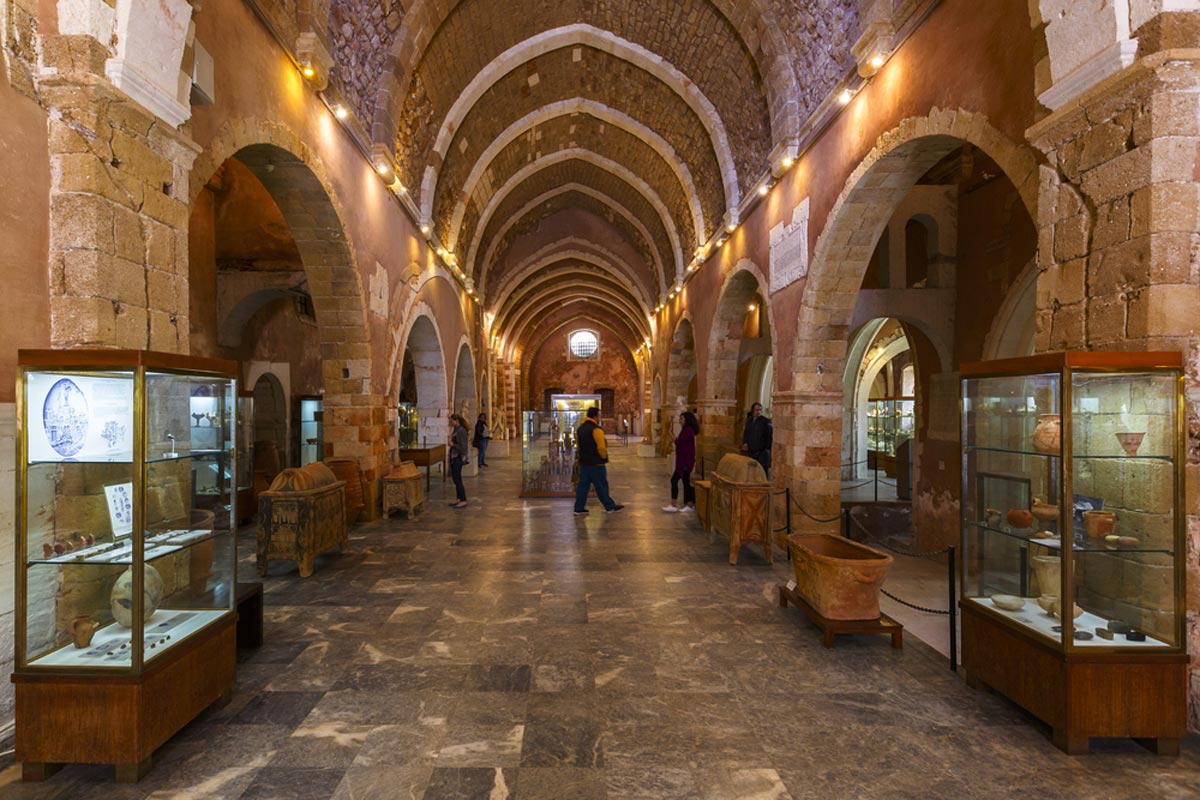 If you enjoy learning about the history of where you're visiting, you might want to add the Archaeological Museum of Chania to your list.
The museum sits inside one of Chania's largest churches and has an impressive collection of artefacts, mainly from the Neolithic and Roman periods. It sits in the centre of Chania's Old Town and is a quick walk from the Venetian Harbour.
It's not big enough to take up a significant chunk of your day, but it's well worth popping in for an hour or so.
Explore the Maritime Museum of Chania & Firka Fortress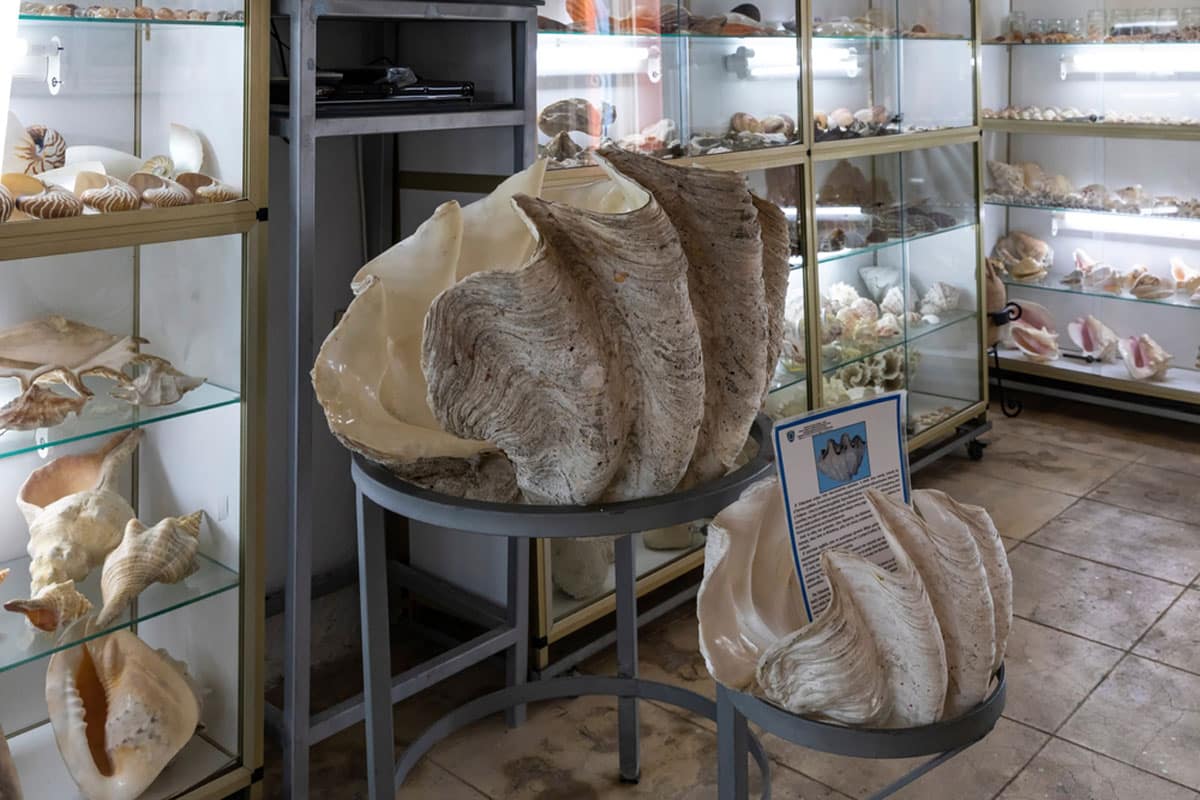 For a different kind of history excursion, a visit to the Maritime Museum of Chania might interest you. It sits right at the heart of the harbour inside the Firka Fortress and provides great insight into Crete's rich maritime history.
You'll discover the seafaring periods of the Byzantines, Venetians, and Turks and how the island fought against Nazi invasion during WWII. After an informative tour, climb to the top of Firka Castle, where you can take in majestic panoramic views of Chania.
Enjoy the Nightlife on Daliani Street
After a long day of walking and exploring, you'll be glad to hear that it's time to unwind in Chania's nightlight capital, Daliani Street.
During the day, it's relatively quiet, but once the sun sets, watch as the restaurants and bars come alive with activity. Visitors and locals flock to the area to enjoy a good meal and drink, and it's a great place to end the day.
Visit a Winery
You know me – I love a winery. In fact, Crete is one of the oldest wine-producing regions in Europe, so it's no surprise that the locals love a bit of wine.
Paying a visit to a local winery is a fantastic way to learn about the different types of grapes grown in the area and the history of winemaking in Crete. And of course, at the end of it all, you'll enjoy some wine tasting – bonus.
Must-Try Bars & Restaurants in Chania Town
Kouzina E.P.E
Since 2008, this family restaurant in the Old Town has put smiles on countless faces with its hearty homemade dishes. Kouzina E.P.E specialise in Mediterranean cuisine, also serving traditional Cretan dishes like Boureki, a fish soup.
Salis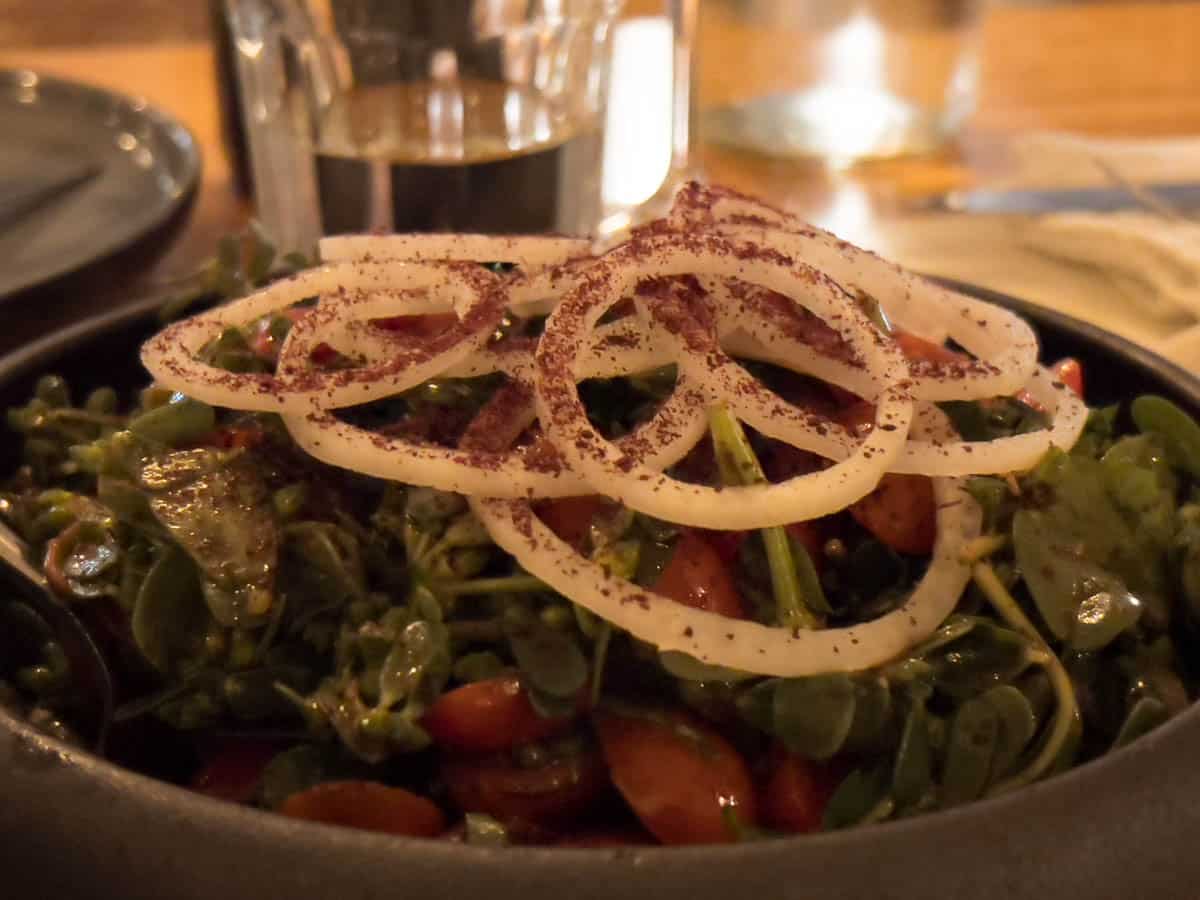 If you're hanging around the Venetian Harbour, consider stopping by Salis. It sits right along the seafront of the harbour and specialises in traditional and contemporary Greek dishes with a fantastic wine list to compliment its food.
Chania Ela Restaurant
Chania Ela Restaurant sits in one of the historically richest buildings in the Old Town. First built by the Jewish community brought to Crete, it's now a buzzing restaurant serving tasty Greek food and local drinks such as Raki.
Best Hotels in Chania
Porto Veneziano Hotel
Only a few metres away from the Old Town and Harbour, Porto Veneziano Hotel is an ideal base for exploring Chania. It offers modern rooms with private balconies and gorgeous views of the town.
Hyperion City Hotel & Spa
This 4-star luxury hotel in the city centre offers you everything you need for a relaxing and comfortable stay in Chania. Rooms are stylish and modern – plus, it's a short distance from many of Chania's attractions.
Belmondo Hotel
The stunning Venetian-style Belmondo sits on the waterfront, offering incredible views of the Old Harbour. It's charming and also the perfect base for exploring Chania. Rooms may be on the more traditional side, but they are perfectly kept and filled with modern amenities.
Best Things to do in Chania: Practical Tips for Your Trip
How Long to Visit Chania?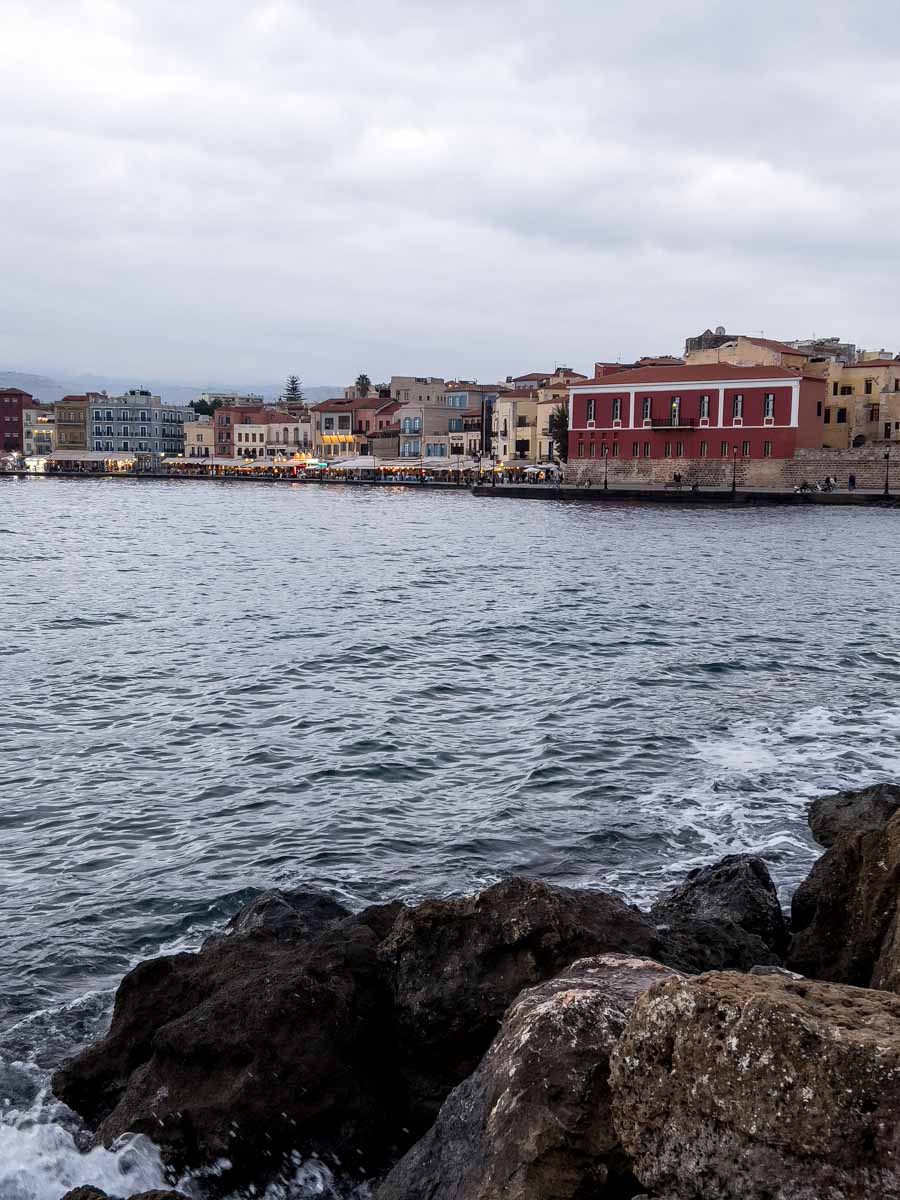 This depends on what you want to do and where else you plan on visiting. However, I would say that two to three days is enough to explore everything in Chania.
Best Time to Visit Chania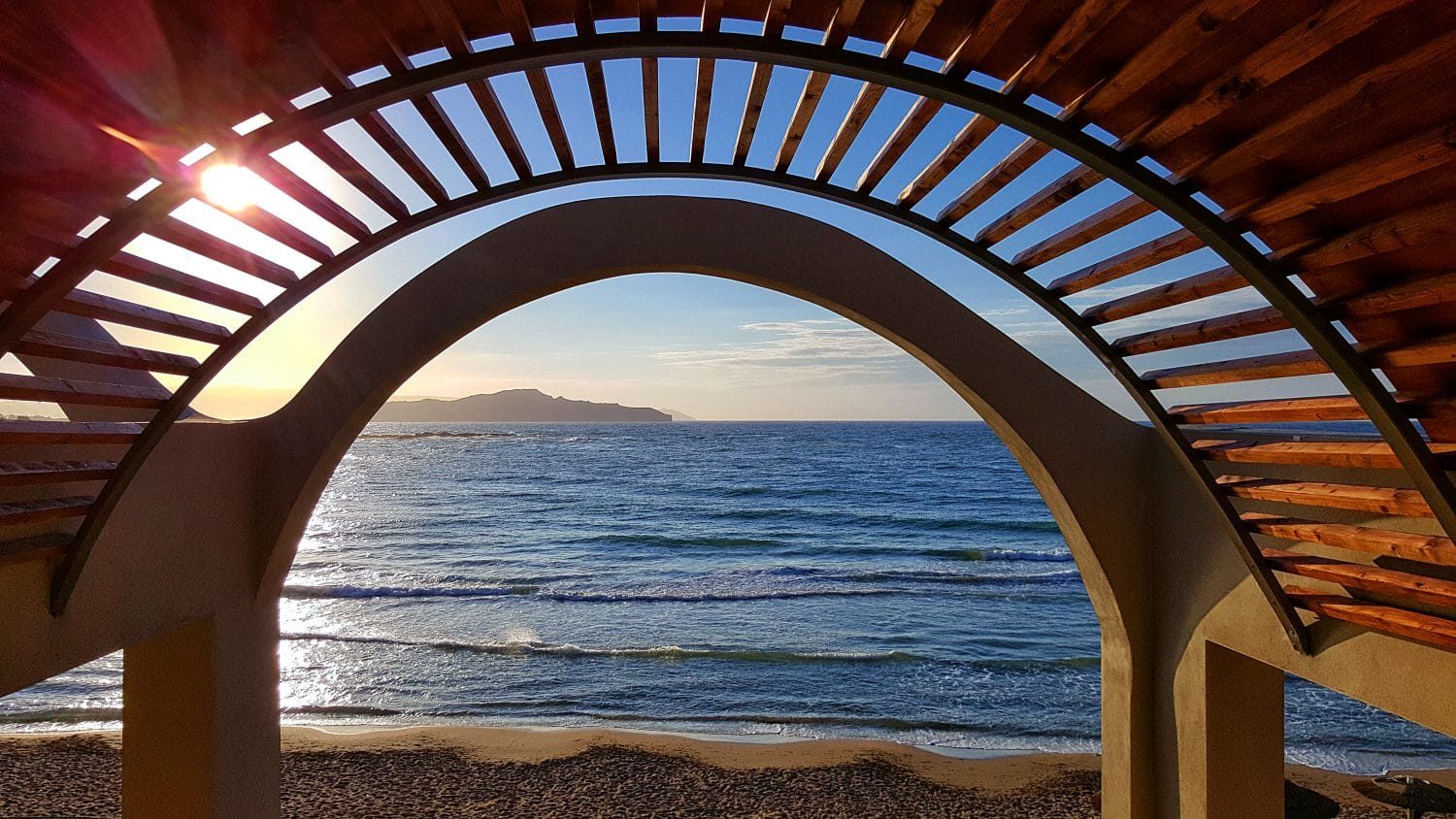 The best time to visit is between May to September for the best weather. For more info, check out my guide on the best time to visit Greece.
Where Should I Stay in Chania?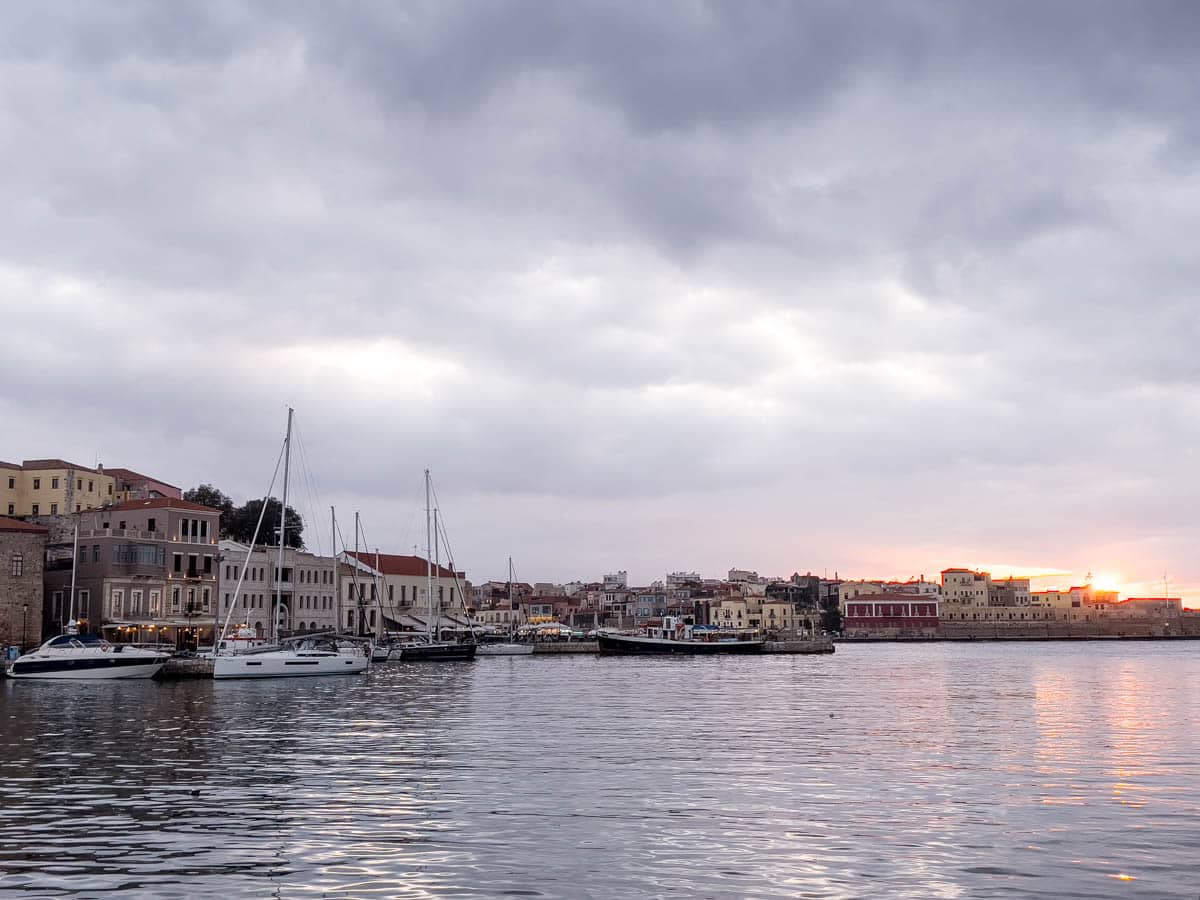 The benefit of staying in Chania is that it's totally walkable, however the Old Town or Venetian Harbour are great areas to base yourself for sightseeing.
How to get to Chania?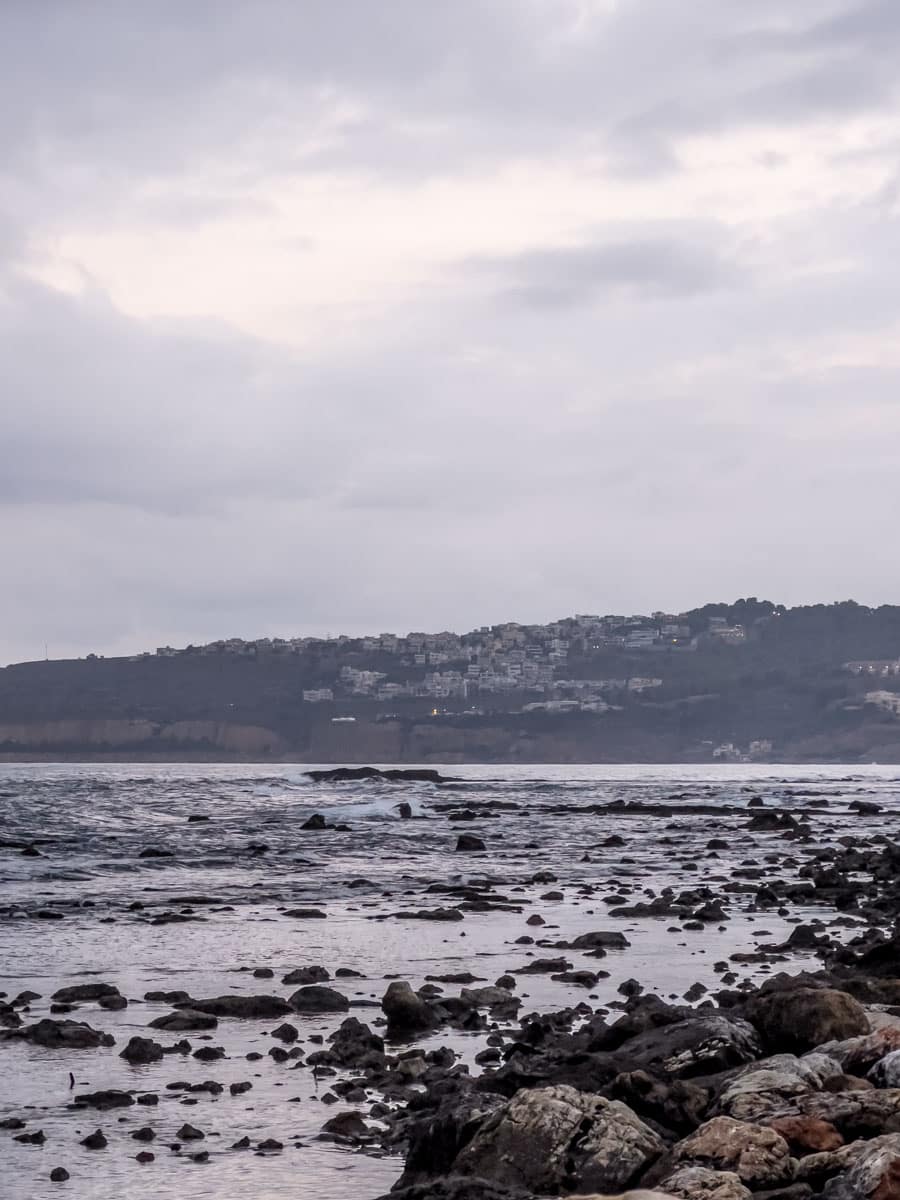 You can take a ferry from Athens all year round. Alternatively, you can fly to Chania from Athens, Thessaloniki, and other European cities.
Recommended Tours in Chania
Things to do in Chania: Map