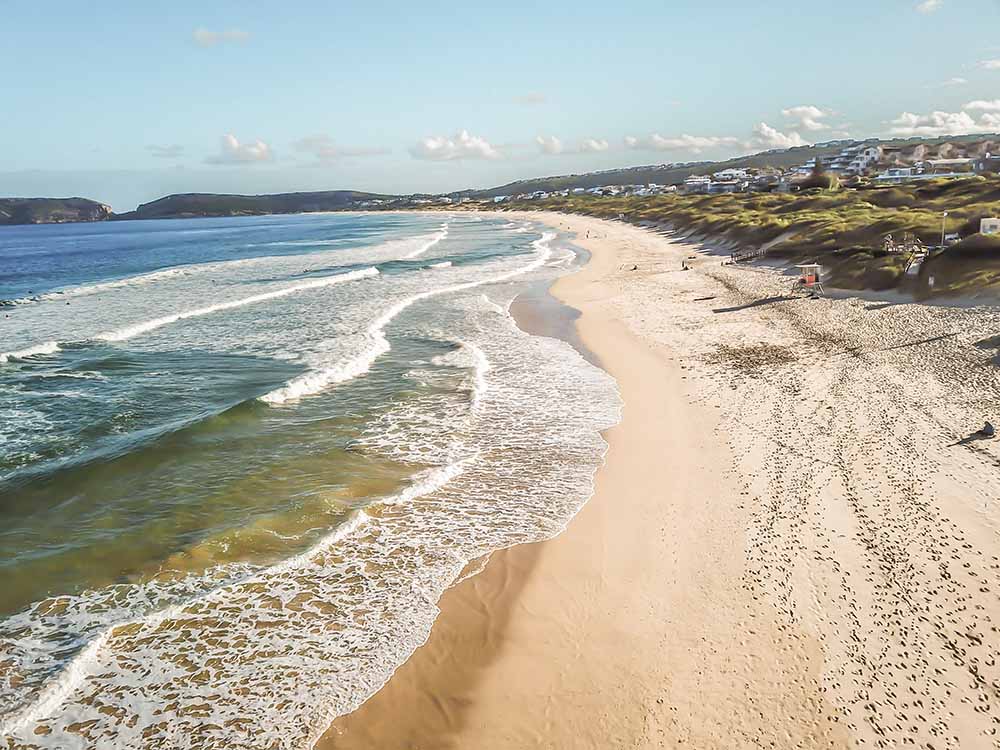 In need of some travel inspiration for this year's travels? Don't miss this insider's guide to where to travel in 2020 – and let's kick this decade off with a travel bang.
Whew peeps. Just like that, 2020 is breathing down our necks like a sly dragon with some pretty potent breath.
No matter how many times we collectively protest that we simply can't believe it's almost 2020, that 2019, nay the last decade, has passed in the blink of an eye, the fact still remains that 2020 is here.
What better time to start planning your 2020 travels?
I don't often get all sentimental or reflective but this decade has been a rollercoaster.
In it I decided to leave travel writing, went to law school to train and then worked as a lawyer in the City [of London] and then threw it all over and became a full-time travel blogger, which is what I've been doing for the last three years.
Don't worry, before you start yarking on about how I'm living the dream, I'll say that it has come with its own fair share of personal angst, crying at the keyboard and sacrifice – nothing is ever as perfect as it looks.
Anyway, this isn't some poor me dirge – throughout the decade I've been able to travel to some mind-blowing destinations and I've chosen my absolute favourites for the places you should be travelling to in 2020.
Watch my coolest pick of things to do in 2020 video from my Youtube Channel
Where to Travel in 2020
Mauritius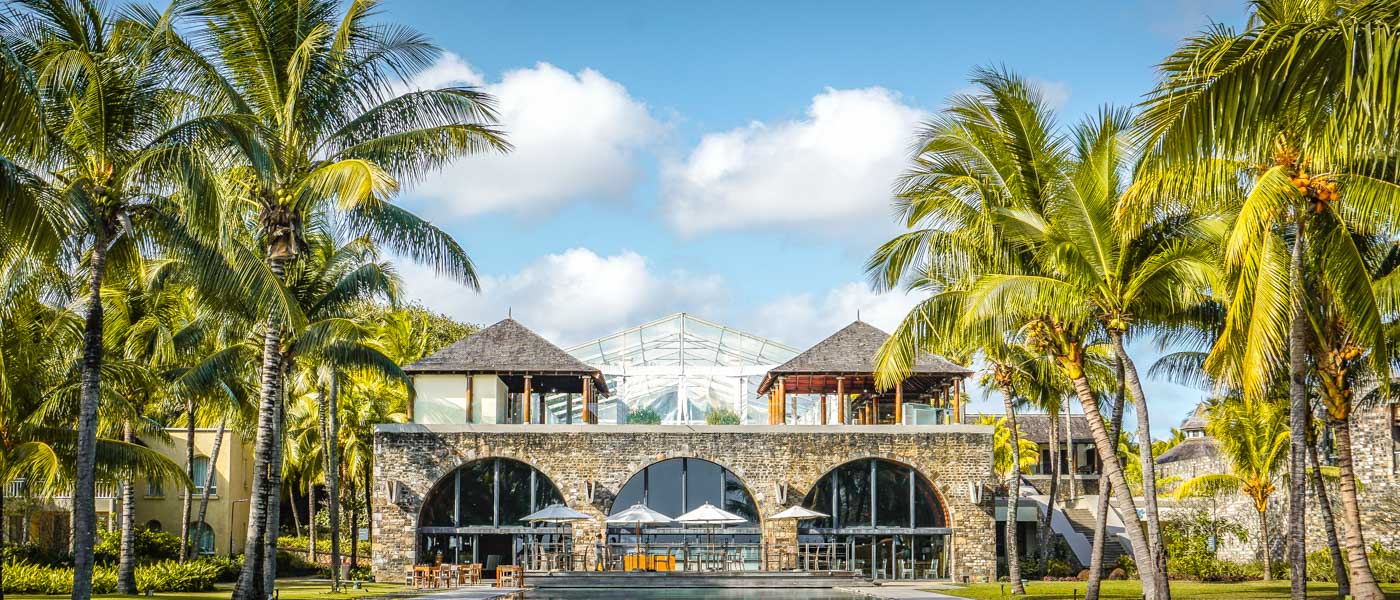 Kicking off my pick of holiday destinations for 2020 is Mauritius.
Mauritius is a drop in the Indian Ocean, an enticing blend of pristine beaches, lush rainforest with waterfalls that look like they've been plucked straight out of Jurassic Park oh – and a dormant volcano to top it all off.
If Mauritius didn't invent barefoot luxe, it's certainly adopted it in all the right ways. Cool hotels like the Outrigger Mauritius offer laid-back but high end beachfront accommodation from which you can explore the rest of the island.
Don't think that Mauritius is all about luxury hotels though – with stunning natural attractions and delicious cuisine, there's a lot to see outside of the resorts.
Where to Stay: Outrigger Mauritius
Read Next: Outrigger Mauritius Hotel Review
Cape Town and The Garden Route, South Africa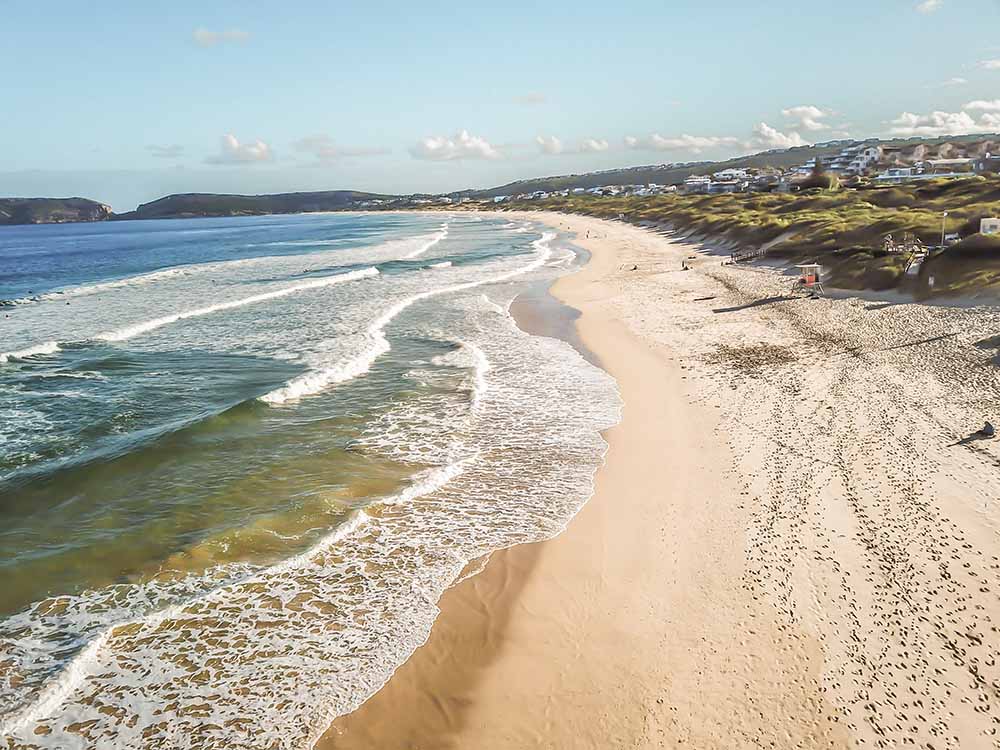 Starting in Cape Town and winding its way along one of the most incredible stretches of coastline in the world, The Garden Route is an absolute must if you're thinking of doing a 2020 road trip.
The reasons are simple. First, let's start with Cape Town itself – a thriving city ensconced cosily between a series of mountains and the sea.
Vibrant neighbourhoods like Bo Kaap and a series of cooler-than-should-be-allowed bars and restaurants lure visitors away from the beach, while must visits like Kirstenbosch Botanical Gardens are jaw-droppingly beautiful.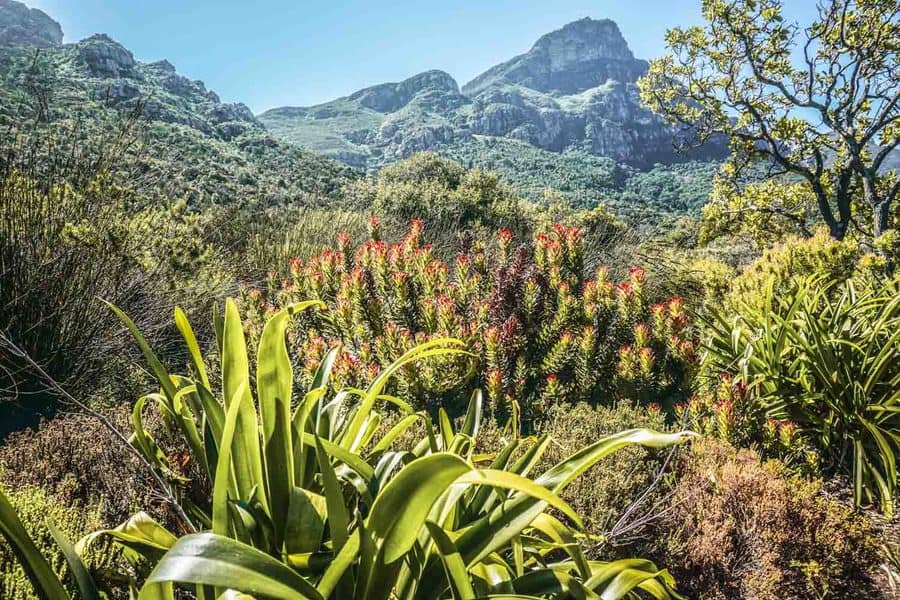 From Cape Town, it just gets better – truck down to the Cape of Good Hope before moving on to Knysa, Plettenberg Bay, Mossel Bay and finishing with a safari in Addo Elephant National Park.
Oh, and you might as well take a detour to the winelands of Stellenbosch while you're in the area because who doesn't want to drink delicious wine against a backdrop of epic views?
Where to Stay: Chrislin African Lodge, Addo Elephant National Park, Bonne Esperance Studio Apartments, Stellenbosch, Views Boutique Hotel & Spa – Wilderness
Read Next: Cool Things to do in Cape Town or my Step by Step Garden Route Itinerary
Denver, USA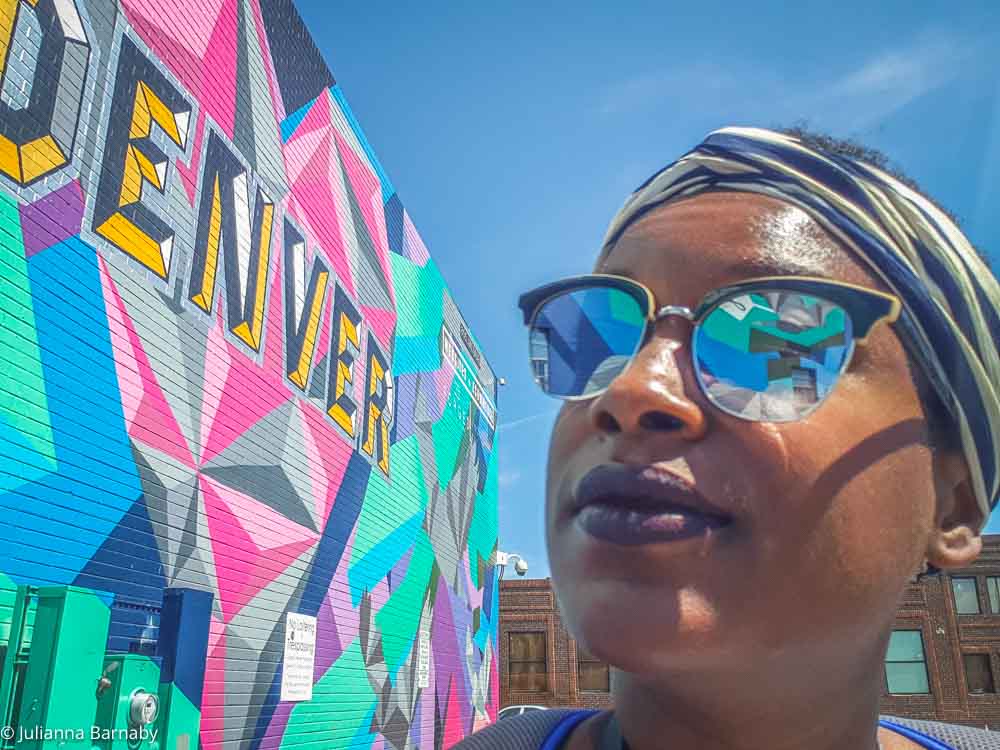 Not been to the Mile High City yet? 2020 is the time to make it happen.
Denver is one of the coolest American cities I've ever visited, packed with independent breweries (er, hello), cool street art, world-class art museums and (you guessed it) some banging restaurants.
I'm a big fan of street art and Denver is packed with it – there's a big concentration of colourful murals and jaw-dropping pieces in the RiNo district. In fact, every year they host a massive street art festival CRUSH Walls that attracts some of the biggest names in street art, as well as nurturing local talent.
Where to Stay: The Maven Hotel at Dairy Block
Read Next: Discovering Denver's Street Art Scene
Ecrins National Park, France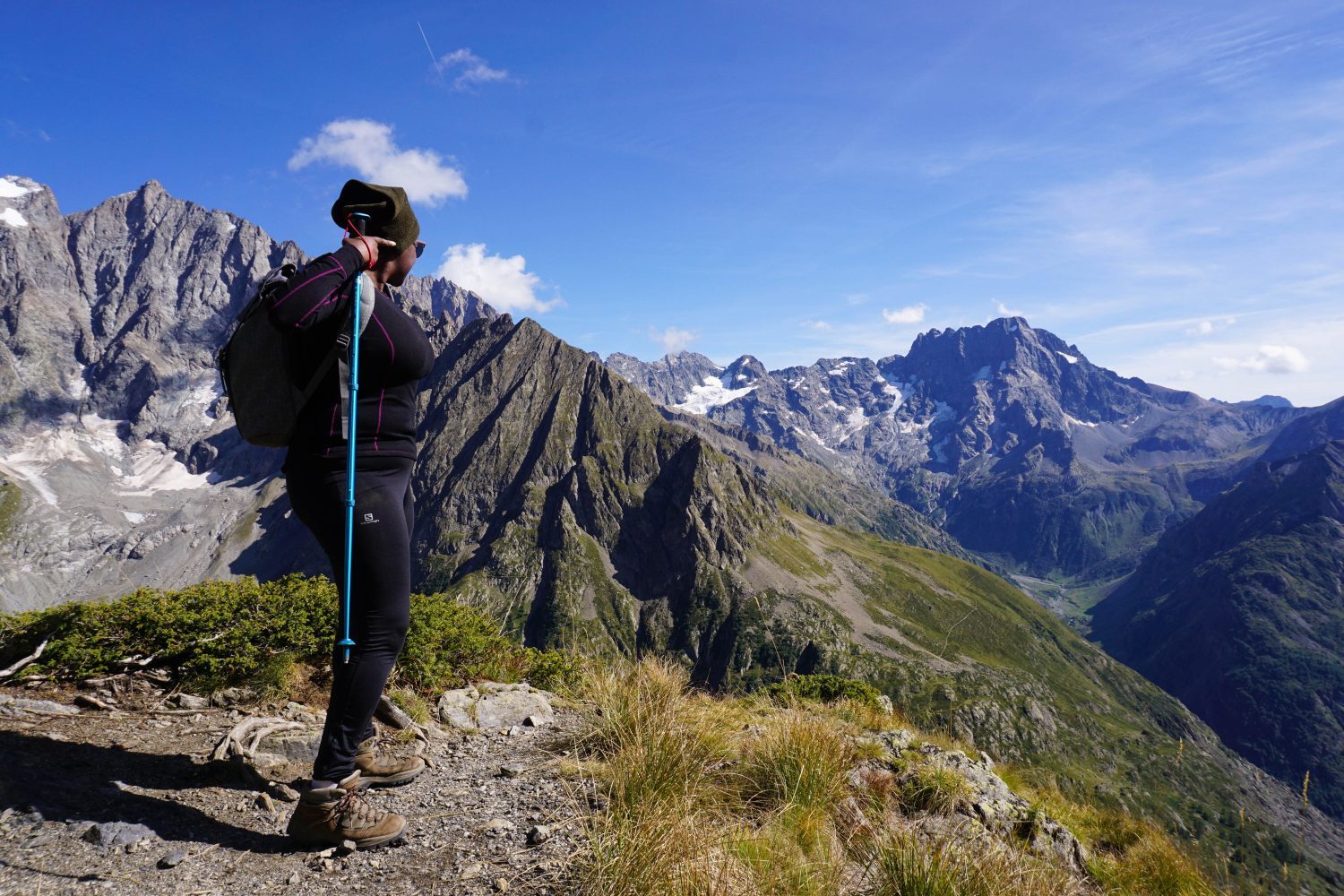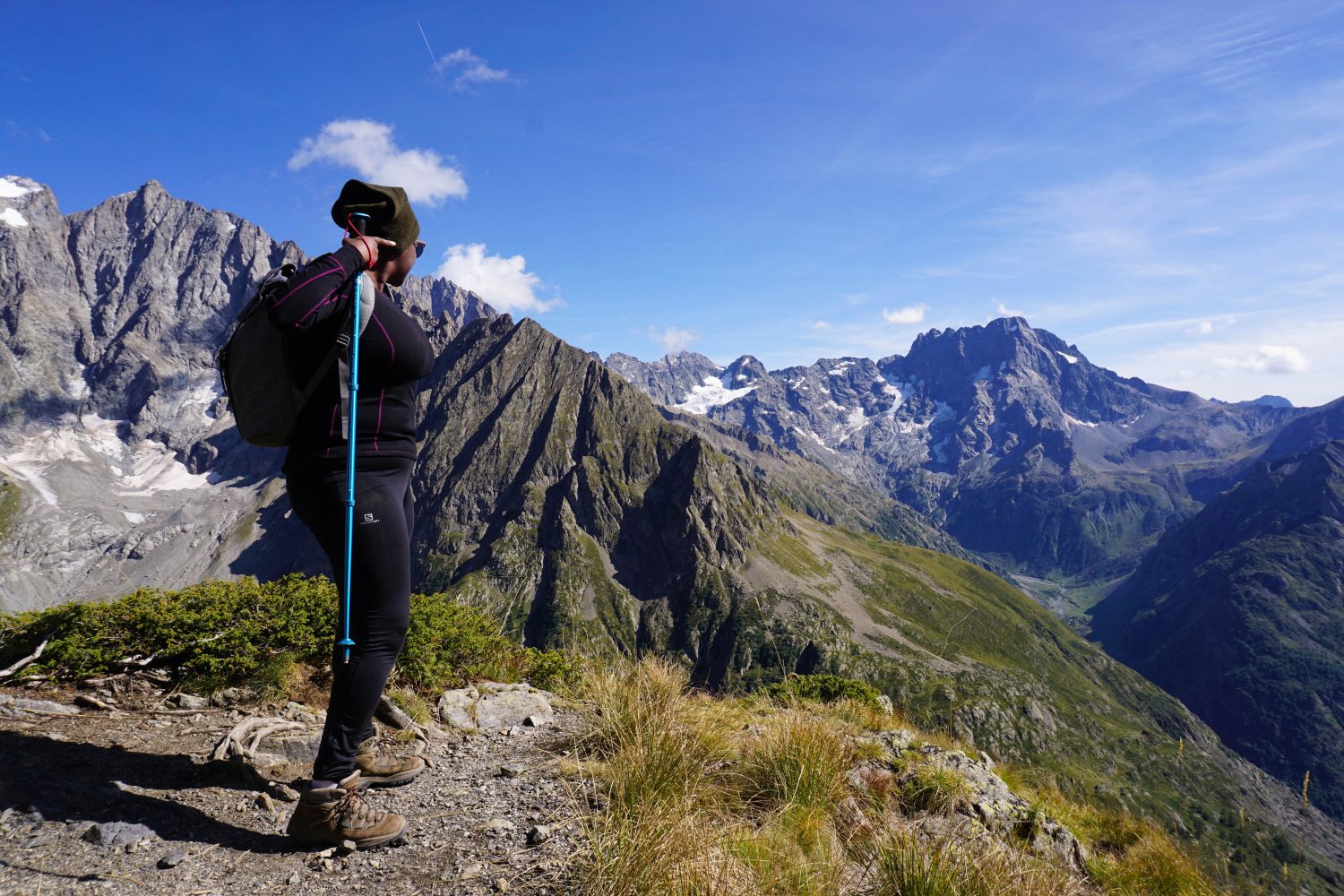 Did anyone say curveball? Here's one of the best places to visit in 2020 that I bet you haven't heard of.
Not many people outside of France have heard of the Ecrins National Park, which is perfectly fine by me as it's cool to have things all to yourself (except now I'm telling you guys, so I guess the secret is out of the bag).
This little enclave in the French Alps is near to Grenoble (which is also a cool destination in its own right) – in the winter it hosts a whole world of skiers and snowboarders and in the summer it's a beautiful hiking and climbing destination (much more my thing).
Strap on your hiking boots (and poles, if you just so happen to be hella clumsy like me) and tackle the thousands of kilometres of hiking trails that wind through the mountains and come with some pretty incredible alpine views.

Read Next: Time to Discover: Ecrins National Park, France
The Algarve, Portugal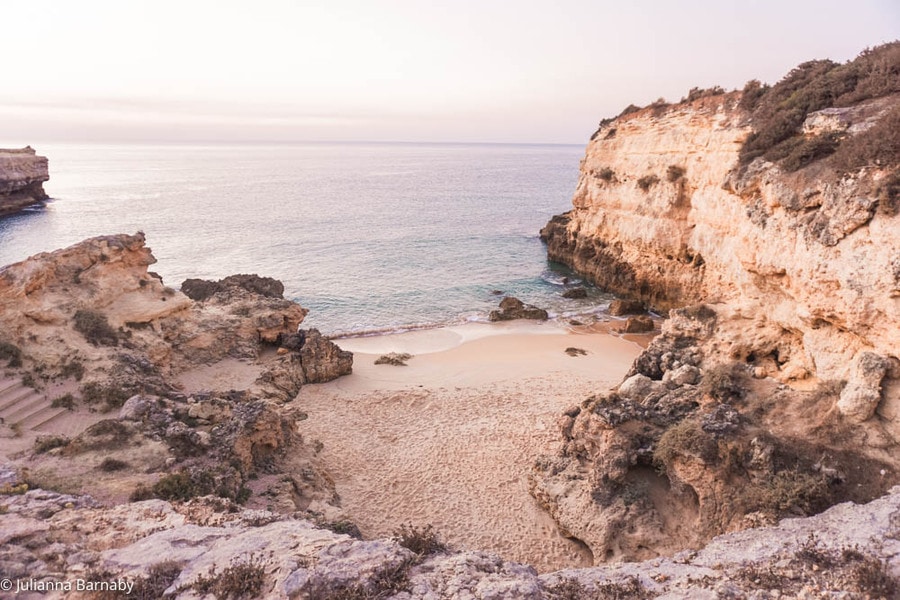 From an obscure destination to one that's decidedly… less obscure, let's take a jaunt to The Algarve.
Forget any thoughts about package holiday and 60s-style all-inclusive hotels, there's a different side of The Algarve you should spend time discovering.
The Algarve is one of my favourite places to escape to for a sunny break from the UK and a cool destination for 2020.
Food-wise, the Algarve is a veritable feast. Deep and rich red wines and crisp whites are paired with freshly-caught seafood, piri piri chicken and hearty stews.
But for many, the biggest draw of The Algarve is the beaches – can't say I blame them. With some of Europe's most striking stretches of coastline, The Algarve isn't short on places to lay your beach towel and soak up the sun's rays.
Where to Stay: Quinta Bonita Hotel near Lagos
Read next: The Best Beaches in The Algarve
The Lake District, UK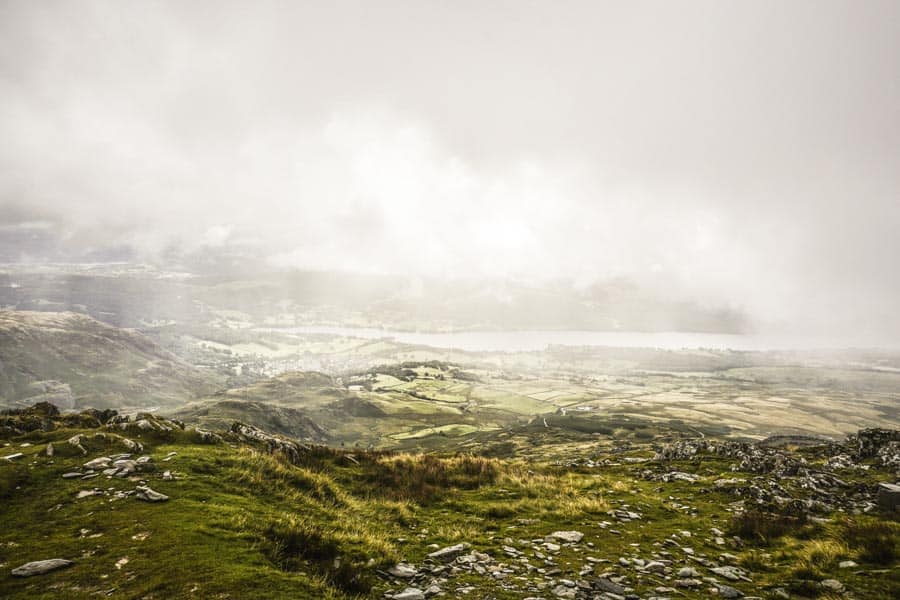 The Lake District isn't exactly a hidden gem, but it is IMHO one of the most beautiful regions in the UK. If you haven't been before, you totally should (and if you have been, you should go again).
Go outside of the madness that is the Lake District in the summer holidays and you'll be surprised by just how wonderful it is to explore the rugged landscapes and twee villages the area's famed for.
Fancy bagging a fell (mountain) or two while you're there? I've climbed The Old Man of Coniston and would give it a big thumbs up…. Just don't be surprised if you end up in the clouds when you get to the top.
Where to Stay: The Ryebeck
Read Next: Hiking in The Lake District
Bali, Indonesia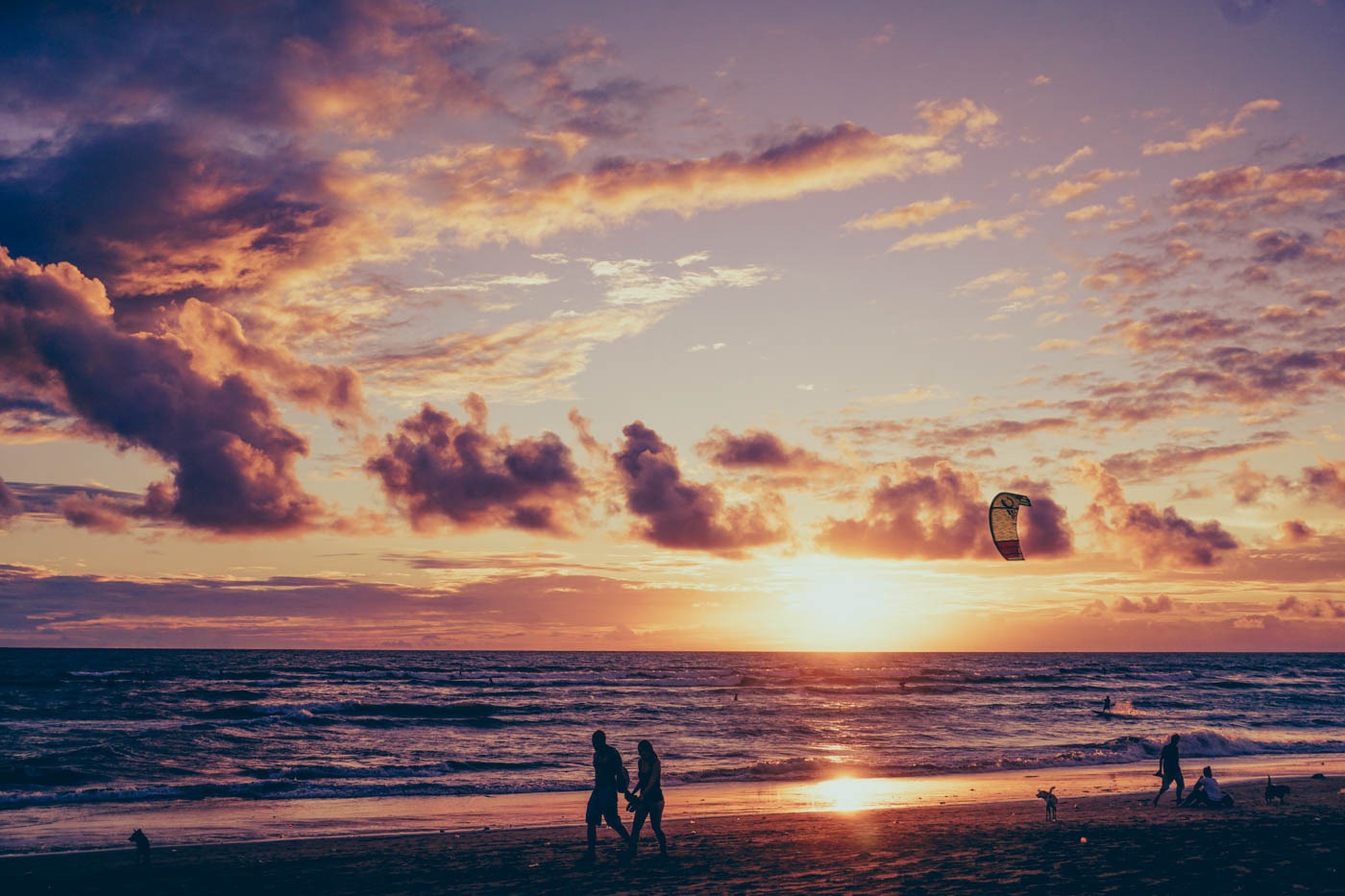 Doooooon't say it. Yes, I know that Bali is not a hidden secret and some parts of it are verging on the edge of over-tourism but before you go all 2020 world-saving warrior on me (and for clarity, I applaud that), hear me out.
Some parts of Bali are a little too busy for comfort but guess what… you don't have to go to them.
The island is full of cool places and all it takes is a little bit of research to find them and escape the crowds at the same time.
I spent a month in Bali last year and it was a totally magical experience. I learnt to cook on organic farms, walked through quiet rice terraces (hint: go to Jatiluwih Terraces rather than the more famous Tegalalang ones) and generally fell hard for the island.
Another handy tip is to travel during the wet season when it's much quieter and cheaper. Yes, there will be rain but it rarely rains all day and it's still Bali, just a little wetter.
Where to Stay: Wirras Village Canggu or Pondok Bidadari, Sidemen
Read Next: How to Spend a Totally Fabulous Two Weeks in Bali
Copenhangen, Denmark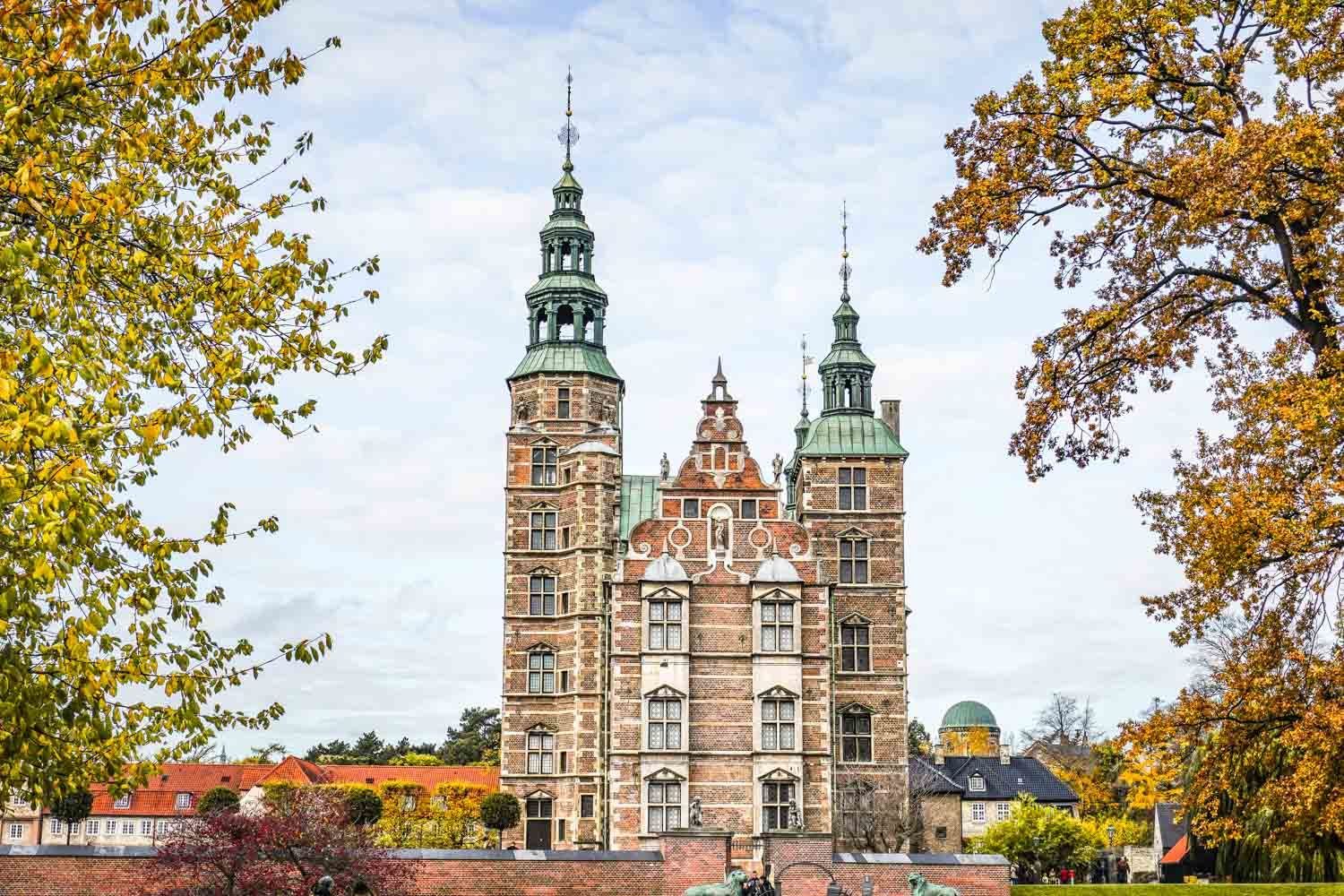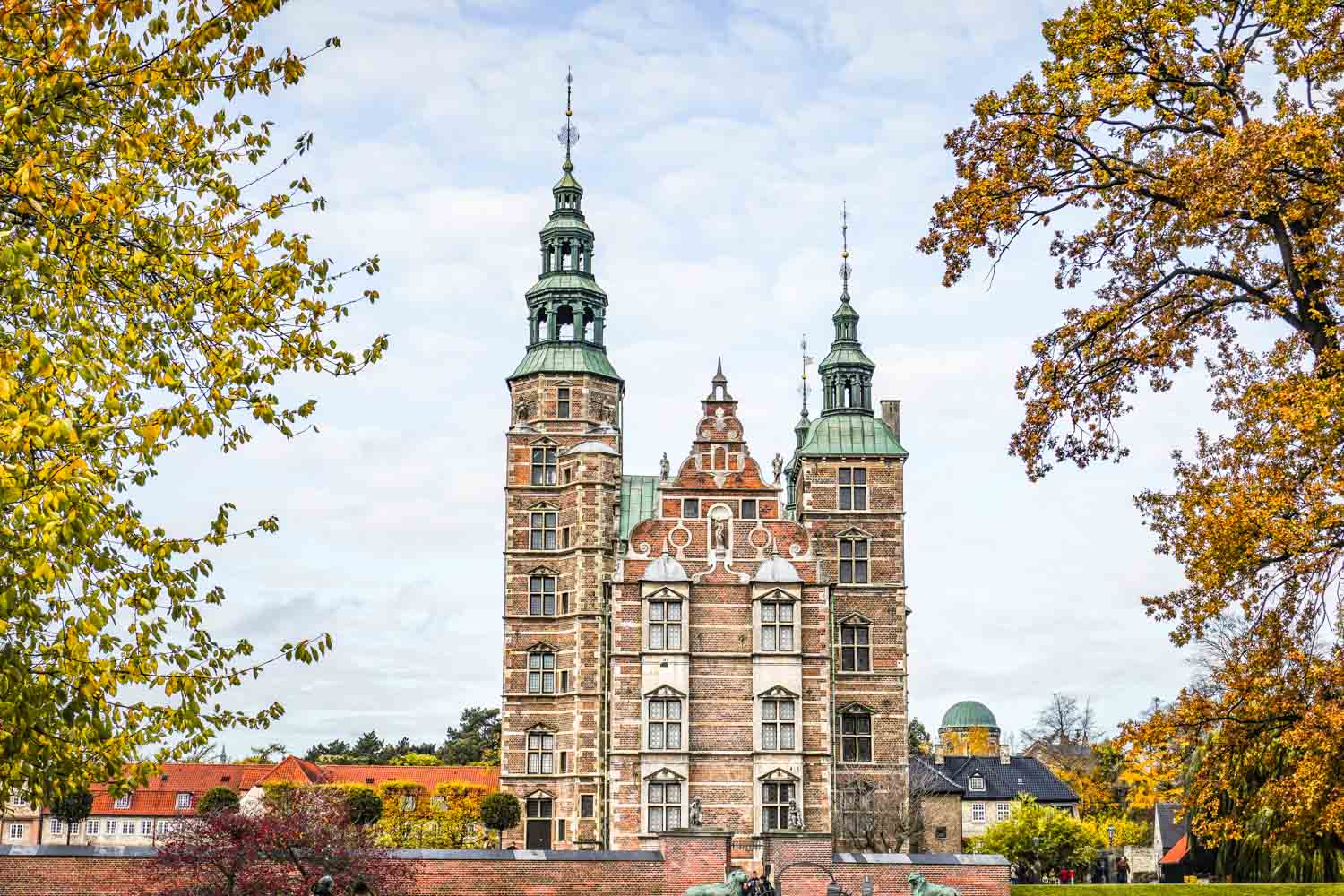 What's cute, filled with waterways and palaces, one of the foodie capitals of Europe and hipster hangouts? Copenhagen of course.
It's no secret that I'm kind of obsessed with Copenhagen (the clue is in the prodigious number of articles I've written about its street food, cool things to do, palaces and general tips on planning a Copenhagen city break).
I'll never admit that a city's cooler than London, but if such a statement were ever to pass from my lips, Copenhagen would be the only contender.
I mean, there are independent breweries around every corner, and hipster cocktail bars that make the meanest and most brilliant of cocktails – but there are also swanky palaces and loads of historical sights and museums too. Love it.
Think we can see why, Copenhagen is one of the best places to travel to in 2020.
Where to Stay: Hotel SP34
Read Next: Your Guide to Discovering Copenhagen
Nevis, Caribbean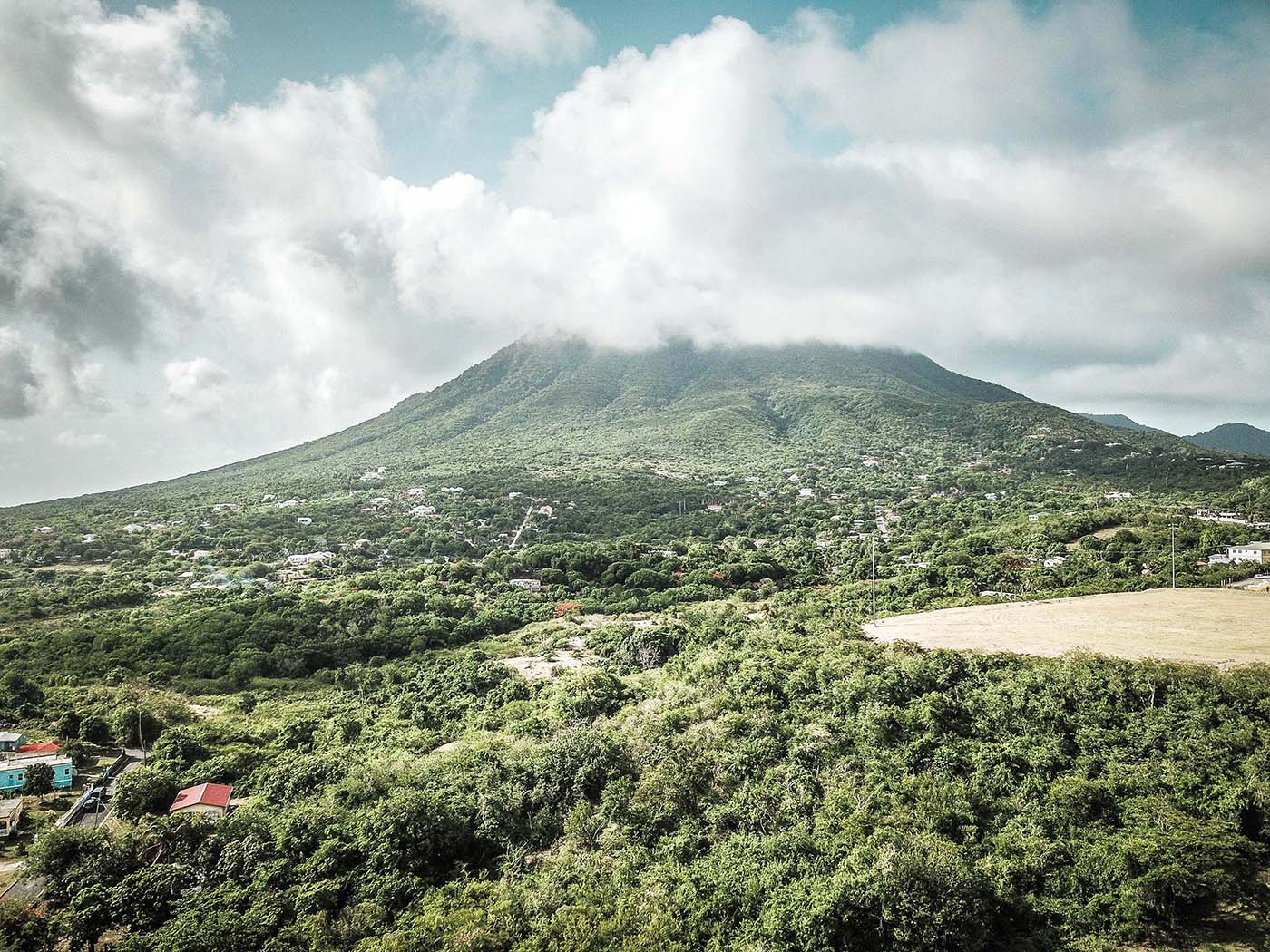 Nevis is the Caribbean's secret hideaway.
I'll level with you. Nevis is the kind of place that royalty escapes to on the down-low (the UK's very own Princess Diana used to holiday here) but that still takes everything in its easygoing, take it as you see it stride.
It's only 16 square miles but what it lacks in size it makes up for in pretty much everything else. Delicious Caribbean food? Check. Gorgeous beaches? Check. Discreet five-star hotels where you can live your best life? Check.
There's even an extinct volcano that you can climb if the Caribbean chill vibes overwhelm you (this would totally be Jon. I'd be fine sitting on the beach and drinking the island's legendary Killer Bee cocktail at Sunshine's Beach Bar).
OK, can I just move there already?
Where to Stay: Paradise Beach Hotel, Montpelier Nevis
Read Next: It's Time to Discover Nevis – The Caribbean's Hidden Gem
Iceland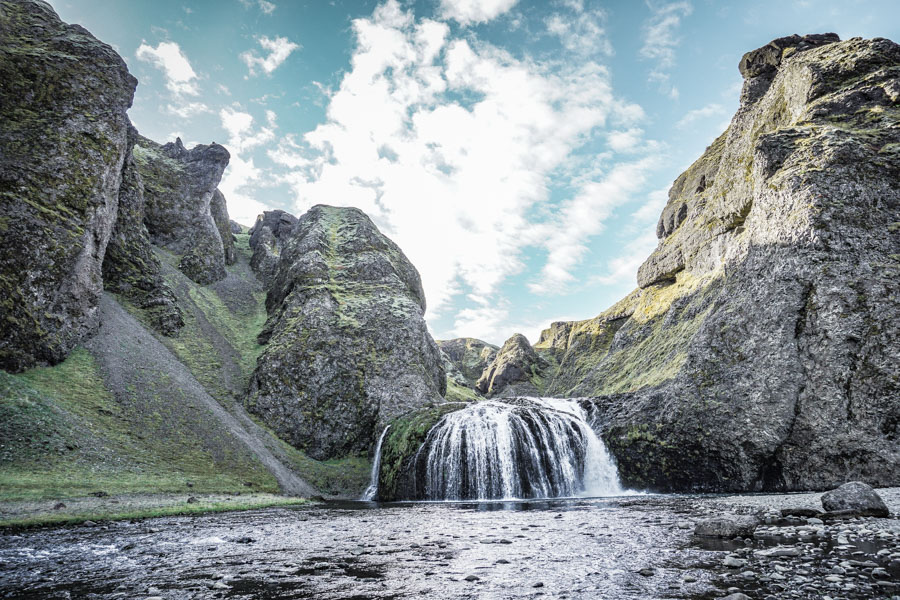 I can feel you drawing breath to start shouting the word overtourism in my face. Hell, if I were only going to suggest that you go to Iceland in the peak summer months, sticking to all the hotspots on the south coast (Gullfoss, Selfoss, Vik Black Sand Beach), I'd shout at me too.
As with Bali above, there are plenty of spots in Iceland that are not suffering from overtourism, so you should either focus on them or think about going in the quieter shoulder months of May and September (I've been in both months and can attest to the fact that it's gorgeous and there's no threat of you being stampeded by the camera-wielding masses). What's more, if you go in late September, there's even a chance of you seeing the Northern Lights as this is when the viewing season starts.
Want a few ideas for spots to explore while you're there?
Landeyjahöfn is just down the road from the famous Reynisfjara black sand beach but unlike its counterpart, you're likely to have it all to yourself on your visit.
Go hiking in Thorsmork National Park, drive to Western Iceland which is much quieter than the south, see the incredible scale of Urriofoss Waterfall – you have so many options.
In other words, don't just write off one of the most incredible destinations you can travel to – get inventive about it and you will still have a great time.
Where to Stay: Hotel Ranga or Fosshotel Glacier Lagoon
Read Next: Discovering Iceland's Hidden Gems
---
So, there we are. My pick of destinations for you to travel to in 2020. Have you been to any of them before? Where are the places you think people shouldn't miss from their 2020 travel bucket list? Drop them in the comments below.