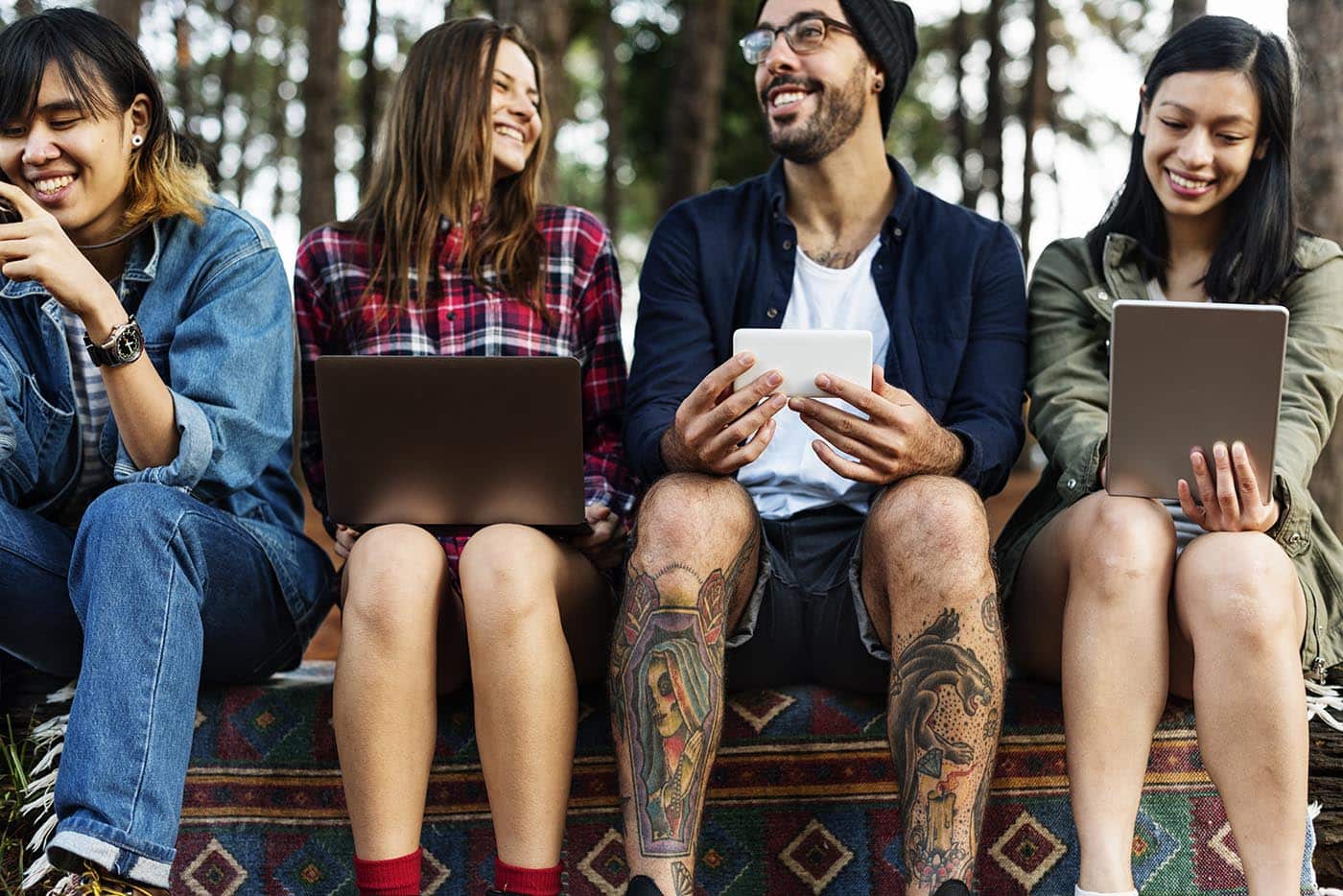 Going on an outdoors adventure? It can be a tough job keeping your devices charged, particularly if you are moving about a lot or going off-grid for a few days.
Solar chargers are environmentally-friendly travel electronics that have made it a lot easier to keep your devices charged when you're away from power points. We've rated and reviewed the each of the best outdoor solar chargers in this handy guide.
At a Glance: The Best Outdoor Solar Chargers
We've reviewed the full range of portable solar power banks and chargers and have chosen these as the best for performance, durability and reliability.
RAVPower RP-PC005(B) Solar Charger
What Should I Consider When Buying an Outdoor Solar Charger?
Should I choose a portable solar charger or solar power bank?
If I buy a solar power bank, what's the capacity of the battery?
What's the output of the solar charger?
What device am I charging?
How much does the outdoor solar charger weigh?
What size is the solar charger?
Is this outdoor solar charger durable?
Is a solar charger the right charger to buy?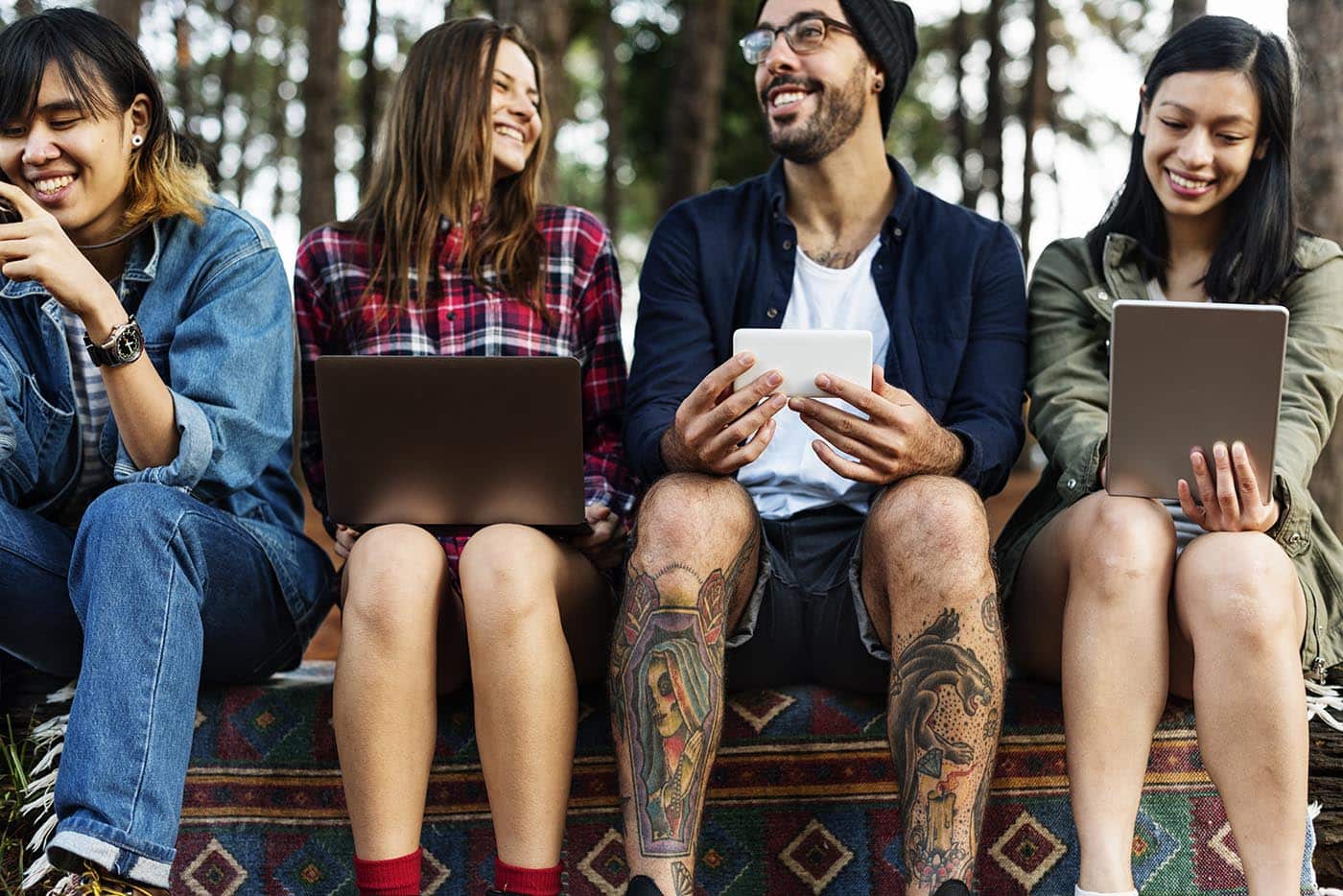 Should I Choose a Solar Charger or Solar Power Bank?
A solar charger generally has a high number of solar panels and is more efficient at converting sunlight into power for your devices but doesn't have a battery to store the power generated – you must charge devices at the same time.
Solar power banks are generally smaller, with fewer solar panels but have a rechargable battery that can be charged up using mains power and then topped up with solar power.
So which should you choose? If you want to primarily use solar energy, you should buy a solar charger. If you want something that can store energy for you to use at a later time, you should buy a solar power bank.
For the best performance, we recommend choosing a solar charger and using it to charge a power bank as you maximise efficiency but can store the power using the power bank until you need it.
If I Buy a Solar Power Bank, What is the Capacity of the Battery?
The capacity of the solar power bank is the amount of energy that it can store. This in turn determines how many times it will be able to charge your device/ devices before it needs to be recharged. As an example, a 15,000 mAH battery can recharge the iPhone 7 three or four times on a single charge.
What is the Output of the Solar Charger?
In short, the higher the Wh output of the solar charger, the faster it will charge your device. Some devices charge a lot faster than others, so if your device is slow to charge, you will want to make sure that you buy a solar power bank with a high Wh output to get it to charge as quickly as possible.
What Device am I Charging?
Not all solar chargers are compatible with all devices – check that yours will be compatible with your device before you buy it.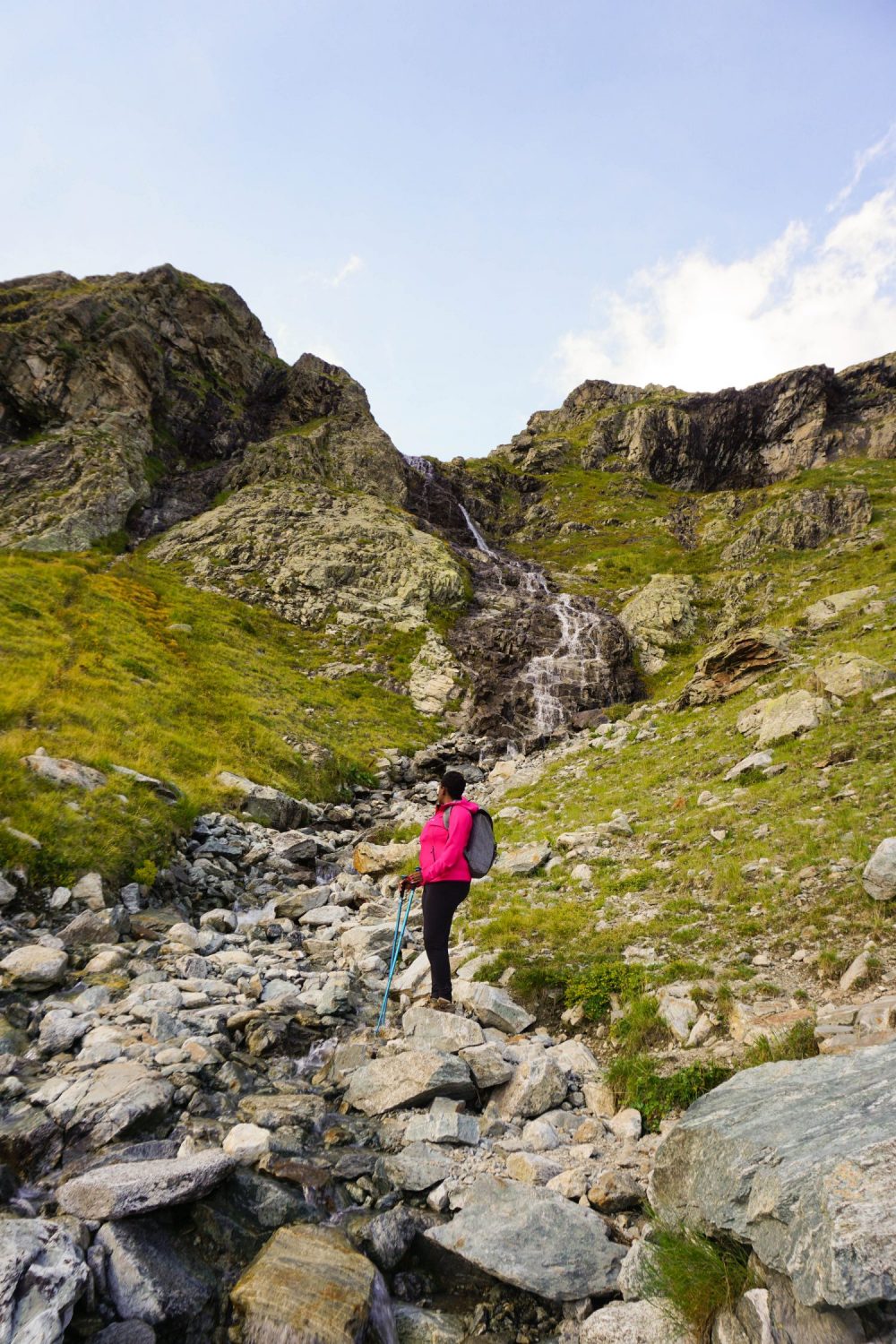 How Much Does the Outdoor Solar Charger Weigh?
No one appreciates a really heavy pack. We all seek the perfect balance between having the things we need without it breaking our backs. The weight of every item in your pack will make a big difference.
What Size is the Solar Charger?
You want to make sure that your solar charger can fit into your bag. Who wants to lug a roof-sized solar panel around with them? Thought not.
Is This Outdoors Solar Charger Durable?
Chances are, you're looking for a solar charger so that you can charge your phone or tablet when you're on a camping, hiking, fishing or other outdoors adventure. You will want a solar power charger with a rugged, shockproof design that will be able to withstand a few knocks without falling apart.
Durability extends to whether the power bank is waterproof too. Waterproof because much as we hate to admit it, we all get caught out in the rain or a river from time to time.
Is a Solar Charger the Right Outdoor Charger to Buy?
It (almost) goes without saying that a solar charger requires sunlight to charge the battery, so if you're not going to be in a situation where you have access to natural daylight, a solar charger isn't going to be the right choice.
You may want to consider a rechargeable power bank, like this Anker Power Bank instead.
It's also useful to know that all of the chargers below charge on cloudy days without direct sunlight – you just need daylight for them to work.
X-DNENG Solar Power Bank
X-DNENG Solar Charger 15000mAh is a great solution for those looking for a solar power bank thanks to its range of impressive features. Both rain-resistant and shockproof, the charger has an LED flashlight as a handy backup for your torch.
The X-DNENG's compact size and relatively light weight makes it perfect for bringing on hiking and outdoors trips. It even comes with a carabiner so that you can easily attach it to your bag or jacket for on-the-go charging. It easily slips into a pocket and the rain-resistance means there's no need to panic if you get caught out in a few drops of rain.
Dual output allows you to charge two devices simultaneously.
With a conversion rate of 30%, the X-DNENG is an efficient charger that's useful for those spending time on the road and a very good option at this price point. Will charge an iPhone 6s 4.2 times, Galaxy S7 2.5 times.
Weight: 281 g
Size: 15 x 7 x 2cm
Buy X-DNENG Solar Charger Now
RAVPower UK RP-PC005(B) Solar Charger
The RAVPower RP-PC005(B) Solar Charger is one of Amazon's best-selling solar chargers thanks to a combination of high output and portability.
You can charge up to three devices at a time with the RAVPower RP-PC005, particularly useful for those of you with separate cameras (such as Go-Pros) and phones – all of which are compatible for charging with the power bank.
Each powerpoint senses the charging requirements of the device connected to it and charges accordingly, meaning minimal wastage and efficient output.
The charger has a conversion rate of between 21.5%-23.5%, not bad when you consider that it has a charging current of 2.4A per port (or a total of 4.8A when all three USB charging points are being used).
Although the RAVPower RP-PC005 is larger than small pocket solar chargers, the increased number of solar panels means a greater capacity. It's also very lightweight for its size – despite measuring 30cm x 16.5cm, it only weighs 750g.
Portability-wise, the RAVPower RP-PC005 comes with four stainless steel hooks, which can be used to hang it up to charge in a convenient location, or on the back of your pack.
One of the biggest draws of this solar power bank is the waterproof nylon cover, which protects the charger from wet weather. The built-in pouch ensures that your devices are kept safe and dry too.
Weight: 748 g
Size: 30 x 16.5 x 0.5 cm
Buy the RAVPower RP-PC005(B) Solar Charger now
Anker PowerPort Solar Charger
Anker is one of the best-known names in the charging world, and for good reason: they consistently create reliable, good-value technology with a world-class warranty.
The Anker PowerPort Solar is a durable solar charger that's easily transportable and that can charge two devices simultaneously.
The port comes with PowerIQ technology that senses the charging protocol of your device and matches it, meaning a fast charging speed and efficient power usage. Surge and short circuit protection mean peace of mind when it comes to the safety of your devices.
As the higher price tag would suggest, this is a bigger and better PowerPort than the Lite – 3amps and 21 watts, meaning fast charging of two devices.
On the downside, bigger also means heavier – not much, but at 413g, the Anker PowerPort solar is enough to make you think twice about it if you have a really heavy pack.
It's still compact though – compact enough to go in your daypack in a breeze – and comes with stainless steel eyelets so you can attach it to your pack or tent without any difficulty.
Like all Anker products, the PowerPort has an 18-month no fuss warranty.
Size: 28.2 x 16 x 2.8 cm
Weight: 413 g
Buy the Anker PowerPort Solar Now
There we are – our pick of outdoor solar chargers for your next trip. Looking for more travel gear guides? Read our full range of gear guides and reviews.