Jersey might be a part of the UK (OK technically it's a crown dependency), but it's a world away when it comes to landscapes, food and, more importantly, sunshine. Looking for a short getaway to explore somewhere different? Welcome to Jersey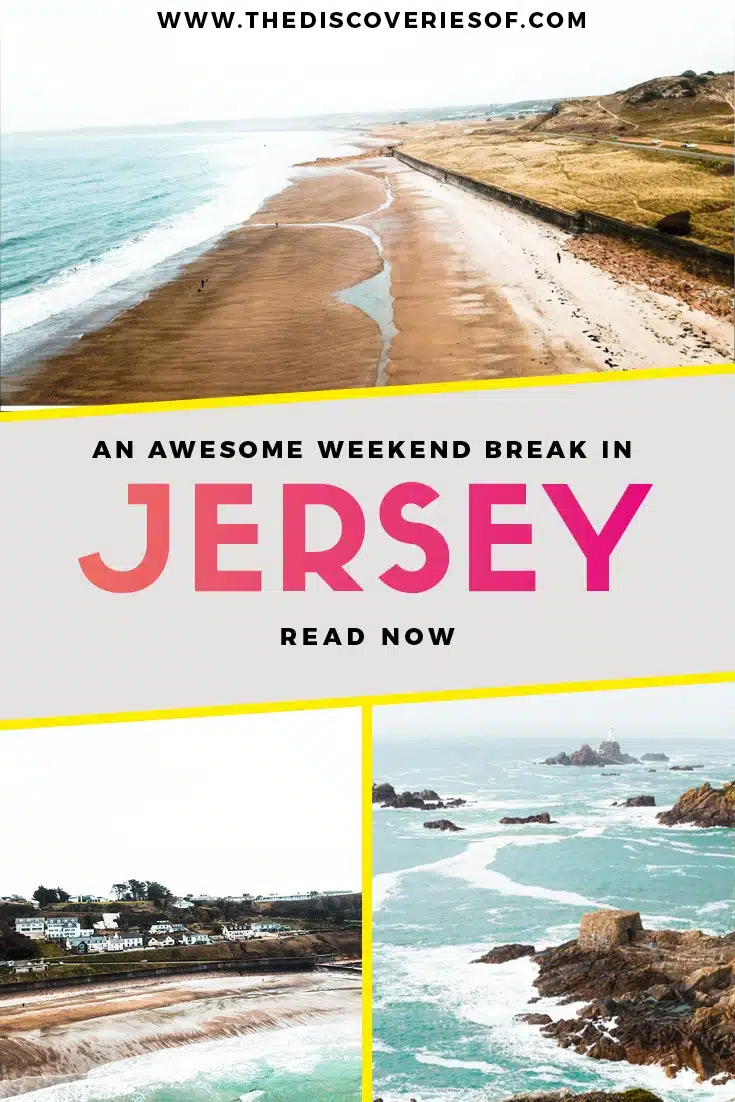 We wound our way along the narrow stone-walled roads peeking for our first glimpse of the hotel.
Dusk was setting, and the glare of the phone told me that we were only a few minutes away – I peered and I peered and as we entered the drive, it slowly came into view – a sharply cool modernist building set amidst acres of gardens leading to the sea.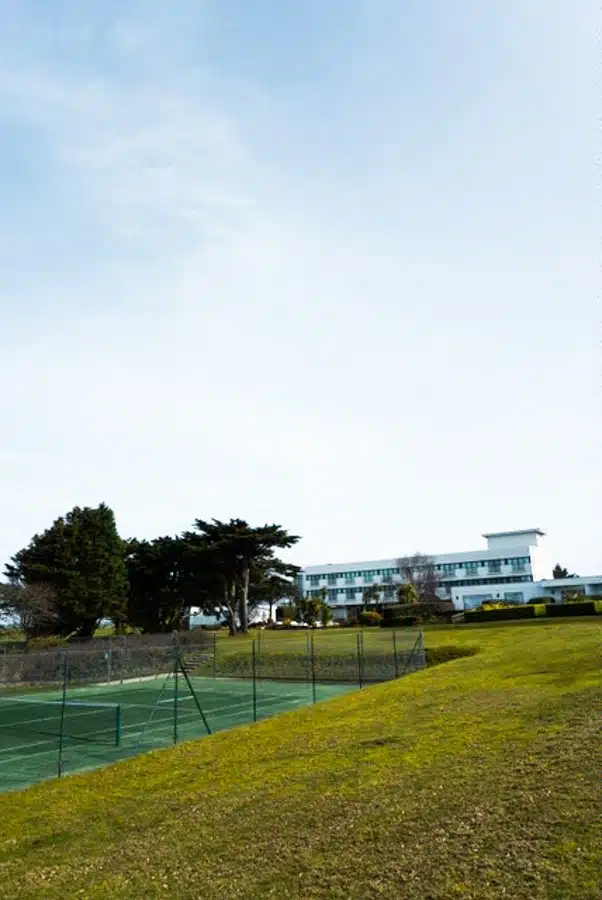 The Atlantic has been Jersey's leading hotel since it opened in 1970. Family-owned and run, it boasts an atmosphere of relaxed luxury that others try to emulate but fail.
With an award-winning restaurant it's the kind of hotel that can (and does) justify a trip in itself.
Tempting as it was to spend the weekend ensconced in The Atlantic, it was my first time in Jersey – it would have been a shame not to explore.
Exploring Jersey
Jersey itself is full of surprises: despite leaving what one would politely call brisk (read grey, cold and damp) weather at home in London, there was nothing but blue skies and spring sunshine on the island.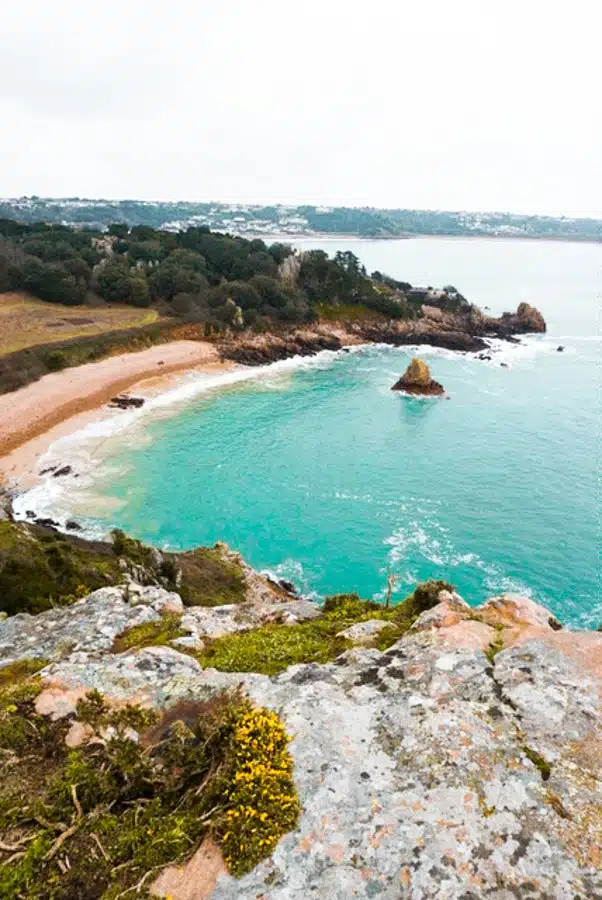 We clambered down the steep footpath to the huge beach The Atlantic overlooks – walking along the shore and soaking in the wide expanse of scenery before us.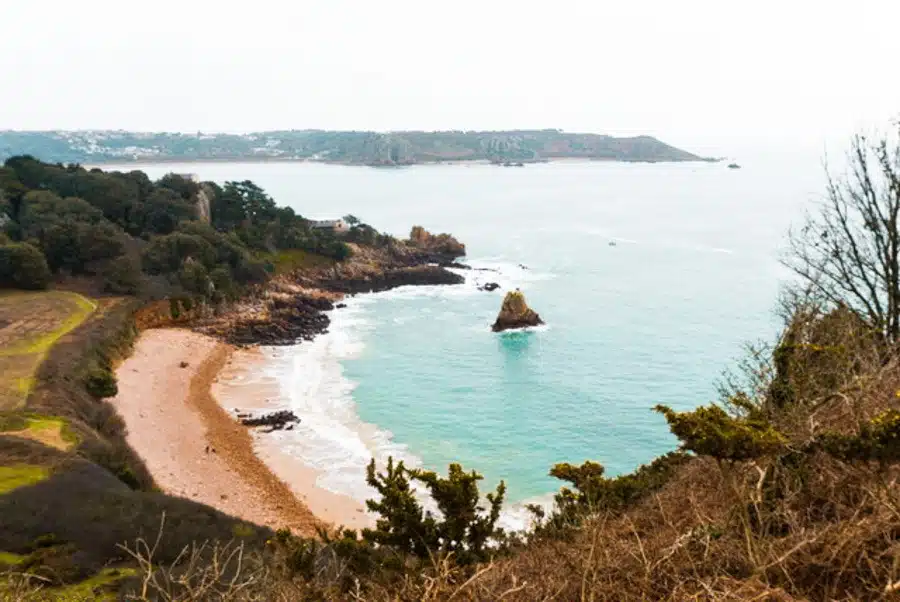 Taking advantage of the well-established route of footpaths and trails, you could spend a whole month discovering the island's beauty on foot. I settled for a day's walk from woods to coast; each turn revealing a subtly changing landscape that took us from bluebell-filled woods to rugged coastal coves.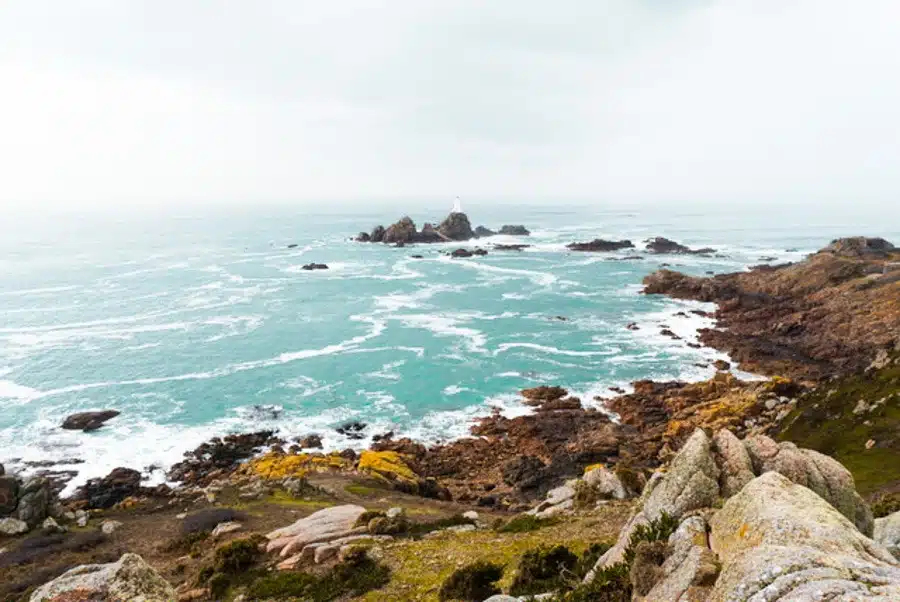 Warmer though the weather was, it wasn't quite warm enough to justify a spell of sunbathing, but, as I passed gorgeous sandy beach after beach, I mentally filed Jersey in my list of unexpected beach getaways within striking distance of home.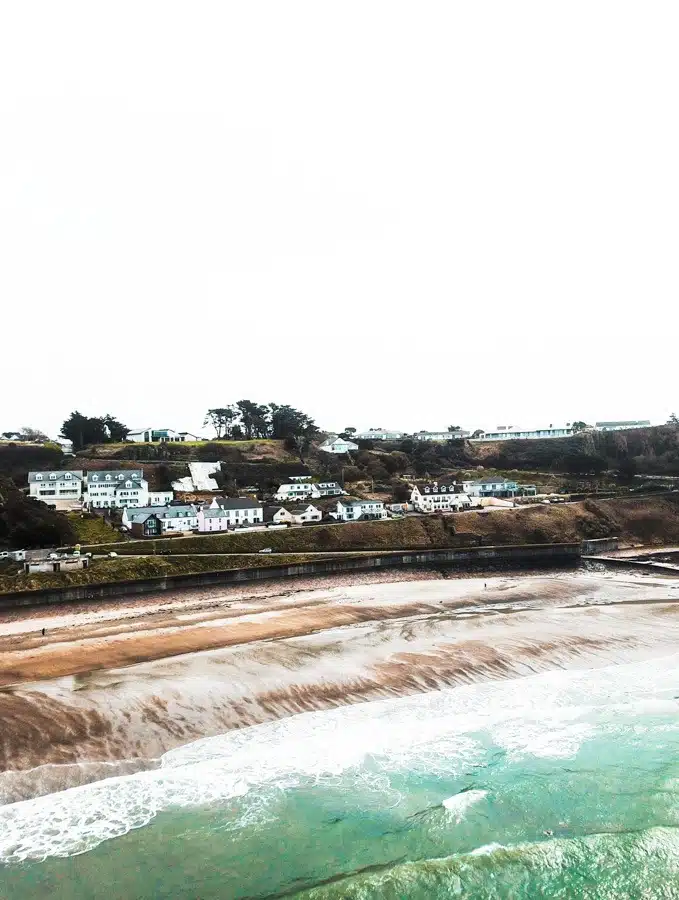 To say they were beautiful was an understatement – some tinged with a distinctly red hue and clustered by large rocks, others stretching out for miles and miles of golden sand – it shouldn't come as a surprise that as an island, Jersey has some rather quite stunning beaches, but the sheer number and variety should satisfy even the most ardent beach lovers.
St Helier
Quaint St Helier is pleasant enough. With its wealth of small, independent shops and boutiques, it has something of its own identity to appeal to shoppers, rather than the standard cookie-cutter chain of high street shops you often find in city centres.
Shopping aside, St Helier is also a hub of good food and good wine (the latter significantly cheaper than mainland UK thanks to it being subject to lower tax). That alone would win me over.
There are endless nice restaurants for you to choose from, but in all honesty, the oysters, freshly shucked and with a slice of lemon and the tiniest touch of shallot vinegar from the Jersey Public Fish Market was the culinary highlight of my time in the city.
Plump and fresh, with the faint tang of the sea, eaten standing at a metal bistro table in the middle of the market and costing less than £5 for half a dozen – the quality of food on the island is so high that it doesn't require pomp and circumstance, the ingredients are left to do the talking.
Dining At The Atlantic
The Atlantic itself boasts the leading restaurant on the island Ocean Restaurant.
Headed up by Michelin-starred culinary whizzkid Will Holland, who earned his Michelin-star at 28, it focuses on showcasing the very best local Jersey produce and creating an ever-changing culinary experience for diners.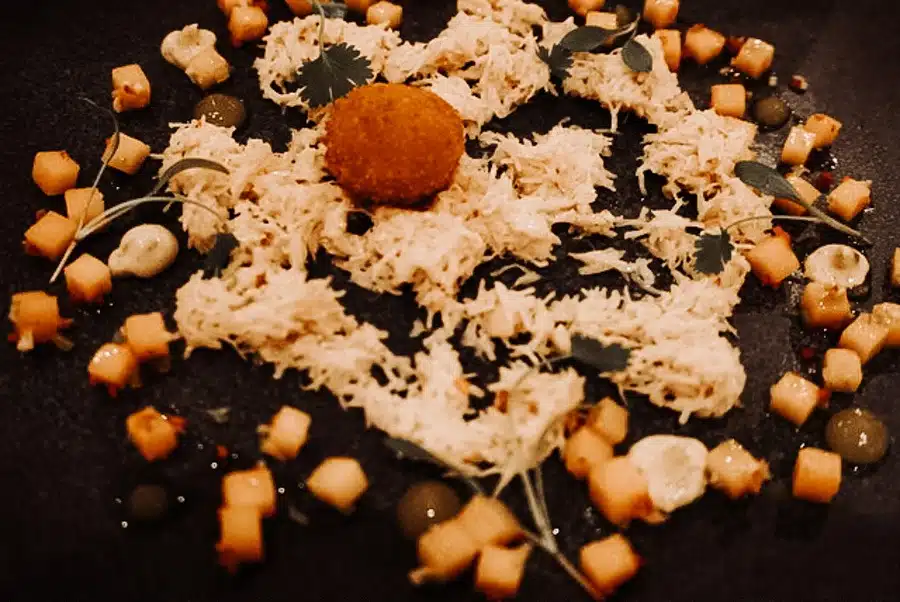 Holland joined the hotel last year and is slowly evolving the food offering at The Atlantic, but always with an eye to showcasing the local ingredients and the island's own heritage.
"When I arrived, I looked at Jersey produce with the eyes of a tourist. I'd heard of the classics and was very excited about the opportunity of working with them," he explained.
"You ask yourself the question, I have all of this incredible produce right on my doorstep, how can I use it? How can I respect the produce so that it can shine when it's on the plate?"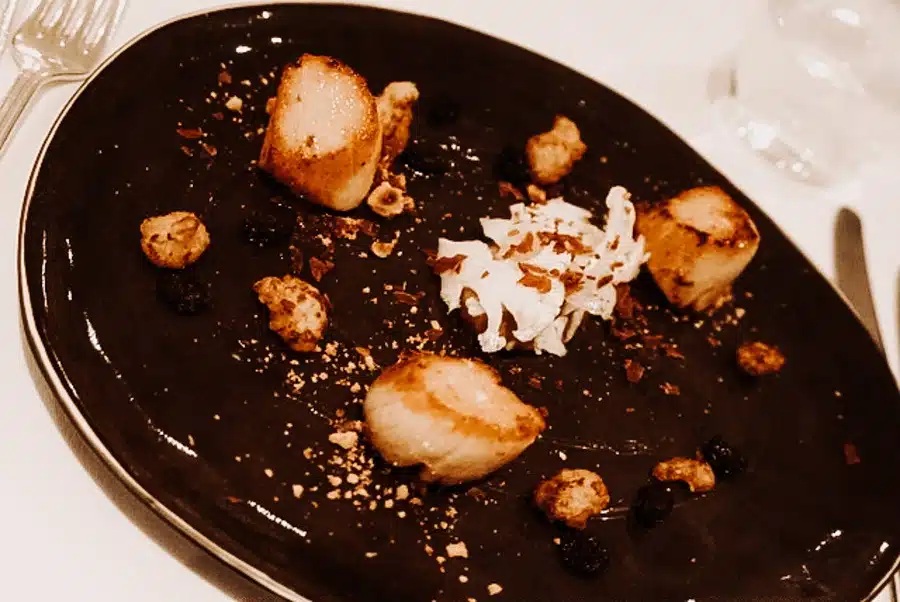 "I can phone the local fishery and within ten minutes I can have the freshest fish on my doorstep. That's something you have to take advantage of," he says.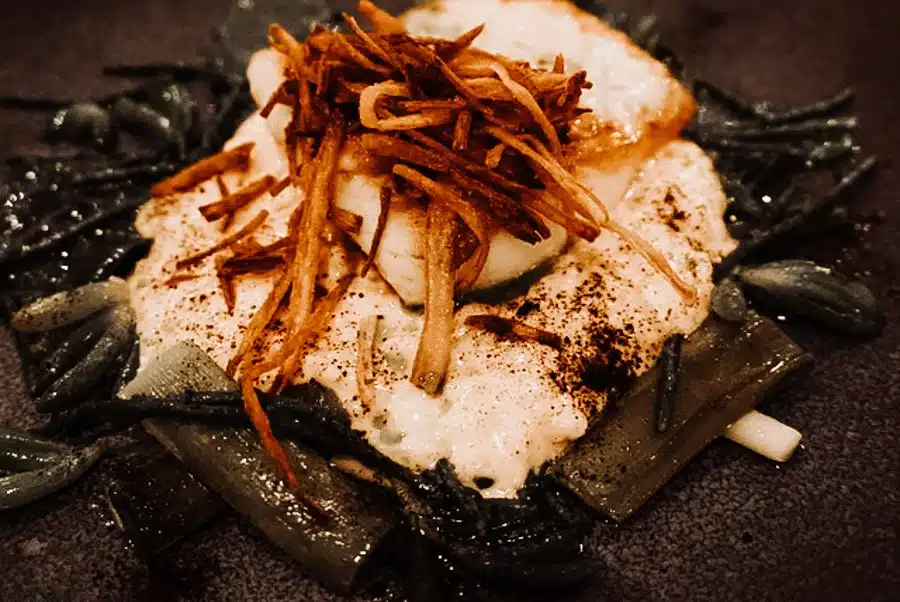 Take advantage of it he does – the daily-changing menus are a roll call of local ingredients resulting in the kind of meal that you remember with fond memories and a hungry stomach.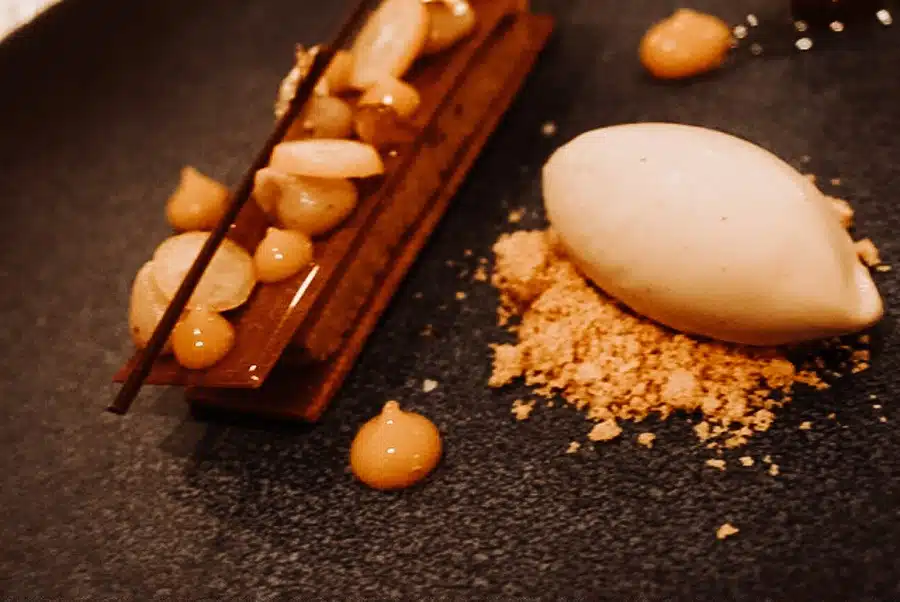 Our dinner was a true delight and the measure of Holland's culinary expertise.
Bedding Down
Accommodation-wise, the cosy rooms come with magnificent views out over St Ouen's Bay.
Is there a better start to the day than waking up to the sight of the calming cerulean ocean and a fresh breeze? I can't think of one.
The Atlantic feels like a true hideaway, an island bolthole that you can escape to when the real world is simply too much to bear and you want to be cosseted with good food in a high-end setting.
Soon enough, it was time for us to hop back on the ferry for an evening snooze – we woke up, disembarked back onto the mainland, ready for the coming week.
Plan Your Weekend in Jersey
The Atlantic Hotel offers an Atlantic break year round from £118 per person per night. This includes accommodation, full English breakfast each morning, a three course dinner in Ocean Restaurant each night, use of the Palm Club and a group B hire car (petrol, insurance and Jersey hire car tax to be settled direct with the hire car company). Minimum two night stay.
To book, visit www.theatlantichotel.com, call +44 (0) 1534 744101 or email [email protected].
Condor Ferries operates a year-round service to the Channel Islands from Poole with its fast ferry Condor Liberation, alongside a conventional ferry service from Portsmouth. To book, visit condorferries.com or call 0345 609 1024.
Read About More European Weekend Break Destinations
Love this? Save and Share on Pinterest