Adventurers ahoy, it's nearly the Bank Holiday weekend in the UK and rumour has it that it is going be a hot one. This is not a drill. Stuck for British travel inspiration? Here are 11 things to do over the Bank Holiday to make the most of your three days of freedom.
Walk on the South West Coast Path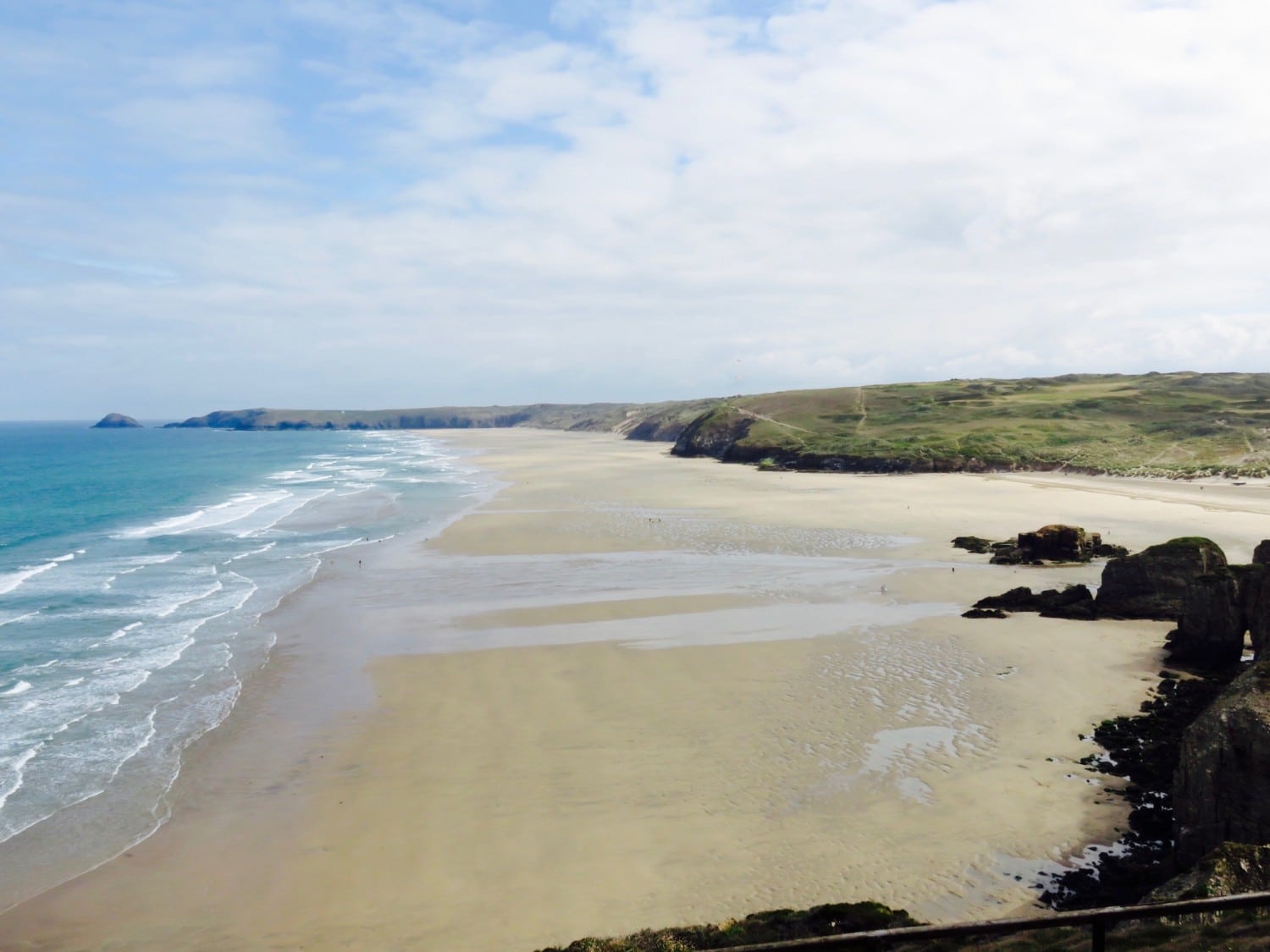 When the sun is shining, there are few places more pleasant than the glorious coastline along the South West Coast Path. The full path runs from Minehead to Poole Harbour with a distance of 630 miles in between, so it's probably not a challenge to take on in a weekend but it can be broken up into much smaller sections that are perfect for a weekend of walking.
Our favourite stretch is the part running between Perranporth to St Ives. Perranporth boasts the kind of beach that you don't expect to find in the UK – the bright blue ocean gives way to a huge stretch of perfect sandy beach.
At the other end, St Ives is the darling of the north Cornish coast, with the Tate St Ives and the endlessly intriguing Barbara Hepworth Museum and Sculpture Garden to explore. 
The South West Coast path is a great one if you have a dog as there is plenty of dog friendly accommodation along the way. Read more dog-friendly hints tips for travelling in the UK.
---
Don't Miss These 12 Awesome Things to do in Newquay during your Cornwall Trip…
---
Do Something in the Lake District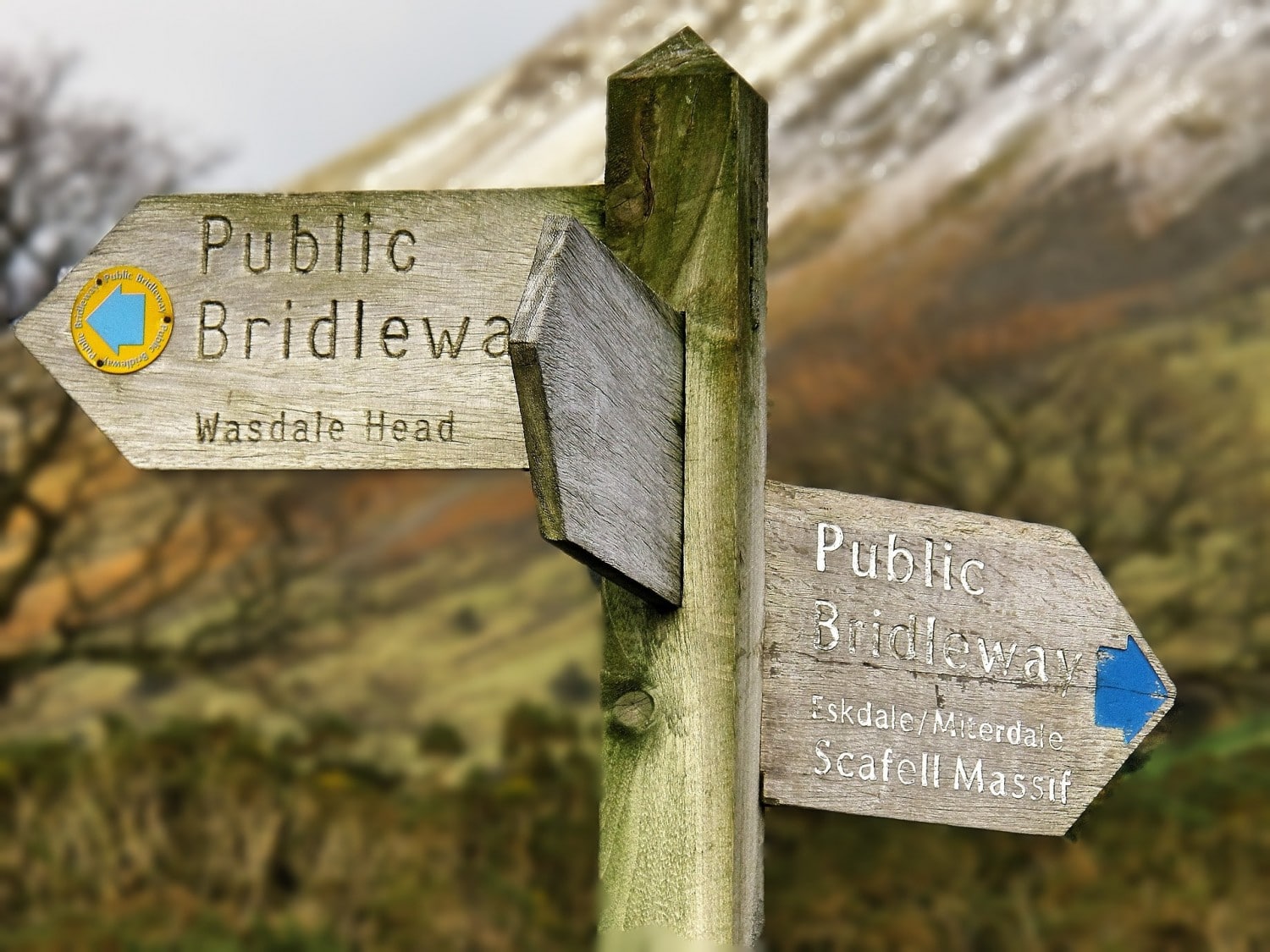 What do we mean by "do something in the Lake District"? Well. We could tell you to go hiking in the Lake District. Or we could say to go cycling in the Lake District. Alternatively, we could tell you to go horse riding  or in… you guessed it, the Lake District. What about heading out in a kayak, swimming, archery, ghyll scrambling, orienteering and canoeing? Basically what we're saying is it doesn't really matter what you're doing in the Lake District on a sunny day, it's going to be fairly wonderful anyway. Enjoy.
---
Go Punting Along the Cherwell in Oxford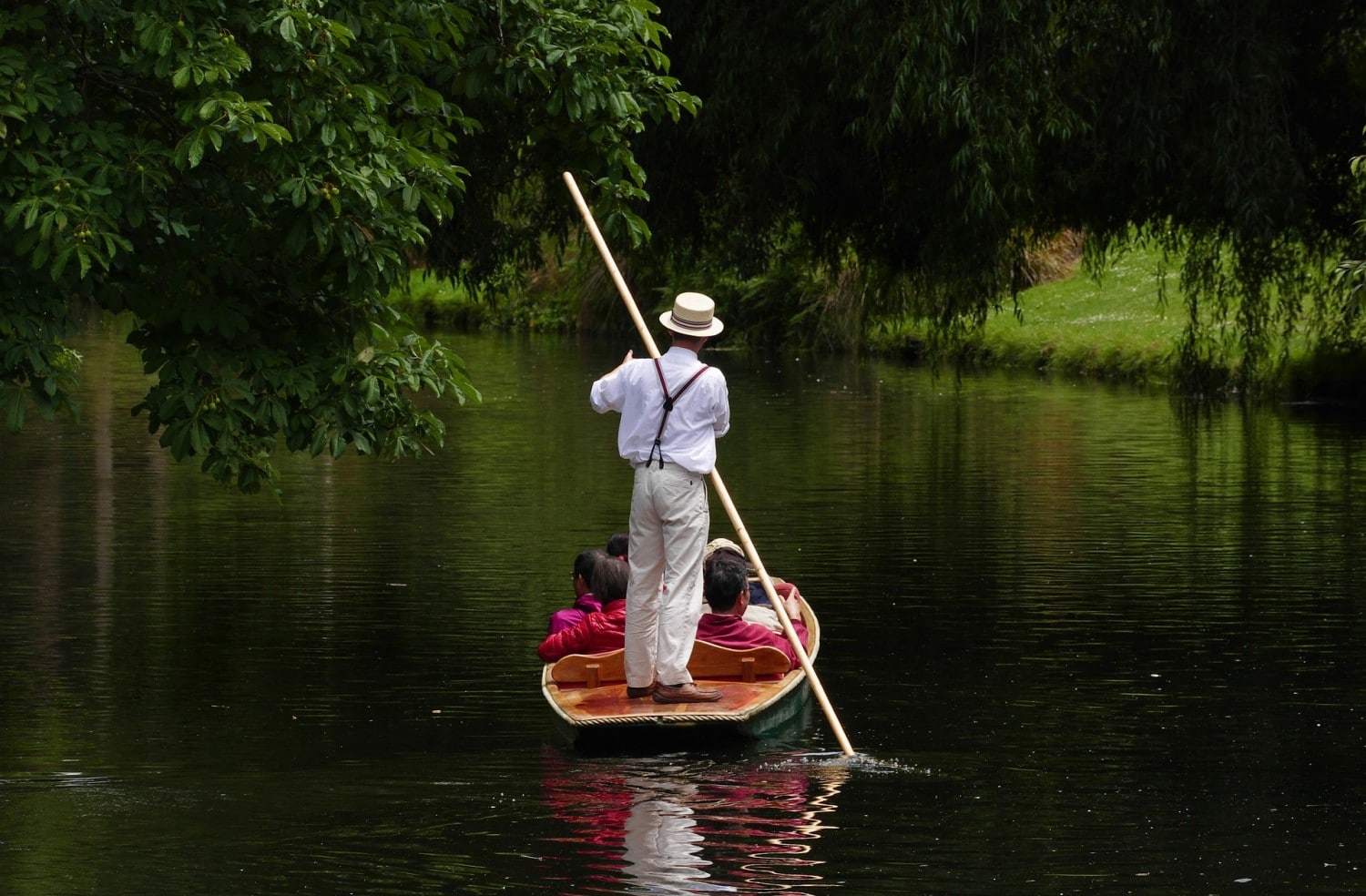 Oxford. Strawberries and cream. Pimms and lemonade. Punting down a quiet river, edged with willows and replete with swans. Is there anything more quintessentially British? Well, you might want to consider bringing a few cucumber sandwiches for good measure.  It's basically the lovechild of Brideshead Revisited and everything ever written by Oscar Wilde.
When it comes to punting in Oxford, forget the busier (and more difficult) River Isis and make your way to the Cherwell Boathouse to punt on the River Cherwell instead. It's prettier, less crowded and if you've got the endurance, the Victoria Arms in Marston makes for an ideal resting stop before you head back to the city.
Check out our 24 Hours in Oxford Guide or our Free Oxford Walking Tour and Map
You might wonder whether you have the skill to navigate a punt – at first glance propelling and steering a boat using a long metal pole might look a bit odd but it's easier than it looks. Failing that, we can tell you from personal experience that the pole floats if you drop it in and the water's not that cold.
Word of warning. Make sure you are punting from the right end. There's a special kind of derision reserved for people in Oxford punting from the Cambridge end of the boat. This video provides a brief introduction on how to punt, which end to stand from and basically how to look like a pro.
---
Sample Artisan Food & Drink at BBC Good Food Show Feast 
Every year, BBC Good Food hosts their big FEAST festival, hosted at Hampton Court Palace. It not only features world class chefs, including Michael Roux Jr and Antonio Carluccio (Yes, of Carluccio's!) taking part in live cooking demos, but also over 100 hand-picked artisan companies and producers which you have free reign to discover, taste and purchase from. It will delight even the most passionate of you foodies!
There's also an array of entertainment and live music to keep you entertained.  And what's more, a purchase of a FEAST ticket includes entry to Hampton Court Palace, so you can feast your eyes on the food in the gardens before feasting your eyes on Henry VIII's elaborate palace.
---
Head to Notting Hill for the Carnival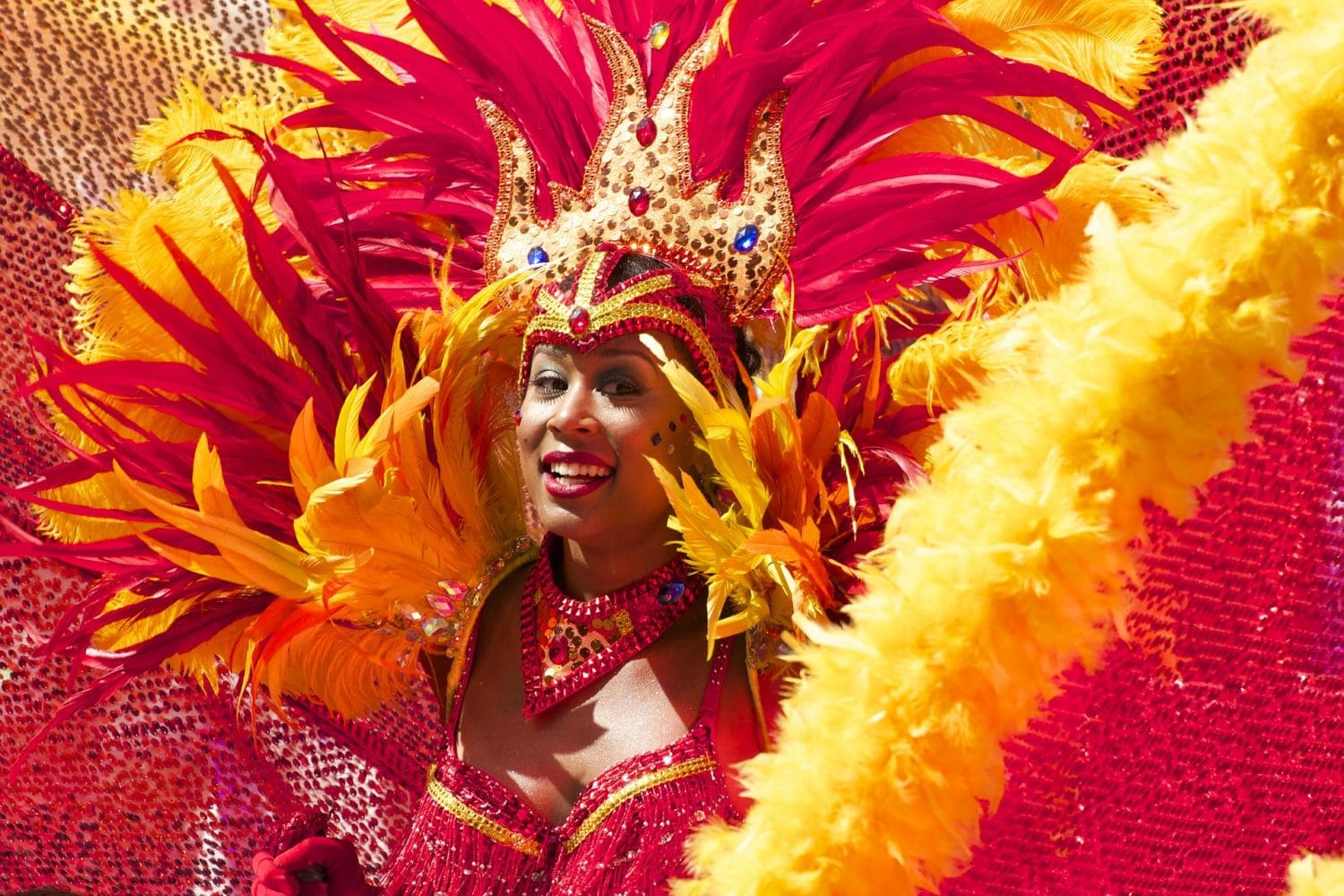 If you're looking for something a bit more upbeat this Bank Holiday Weekend, then head straight to Notting Hill Carnival for Europe's biggest street festival. Starting on Saturday 26th and ending on Monday 28th, the days are packed with fantastic live music, with everything from reggae to salsa to traditional Caribbean sounds, with a whopping 37 static sound systems. You also won't be able to miss the beautiful and vibrant floats and dancers, steel bands, and of course jerk chicken. And go on, have some rum… it is Bank Holiday after all!
---
Go Camping in the Great British Countryside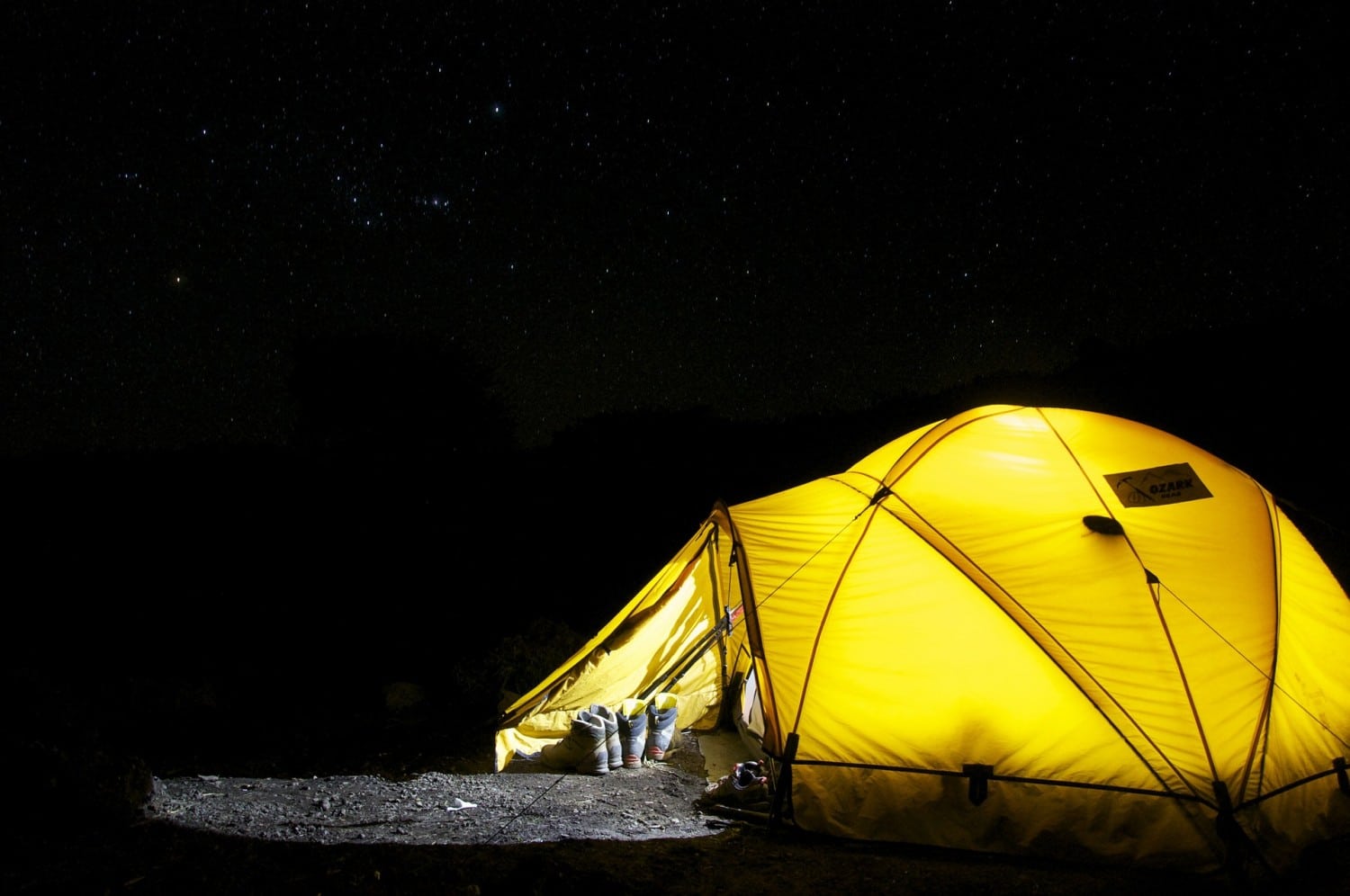 Warm Bank Holiday weekends are few and far between, so you pretty much have a duty to make the most of them and head out into the wild.
Pack more stuff than you will ever need, bundle into your chosen method of transport and then spend some time getting know the great outdoors. It will be great, right? We can build fires right? It won't be too cold at night rigggghhhht? Maybe so, maybe no – just remember that most of the adventure is in the trying.
PS Our favourite campsite in the whole wide world is Firle Camp near to Lewes in East Sussex. The site ticks all the right boxes  – fires are allowed, it's near some glorious walks (the South Downs Way is nearby) and there's a nice 500-year-old village pub, The Ram Inn, within walking distance.
---
Have a Picnic in Richmond Park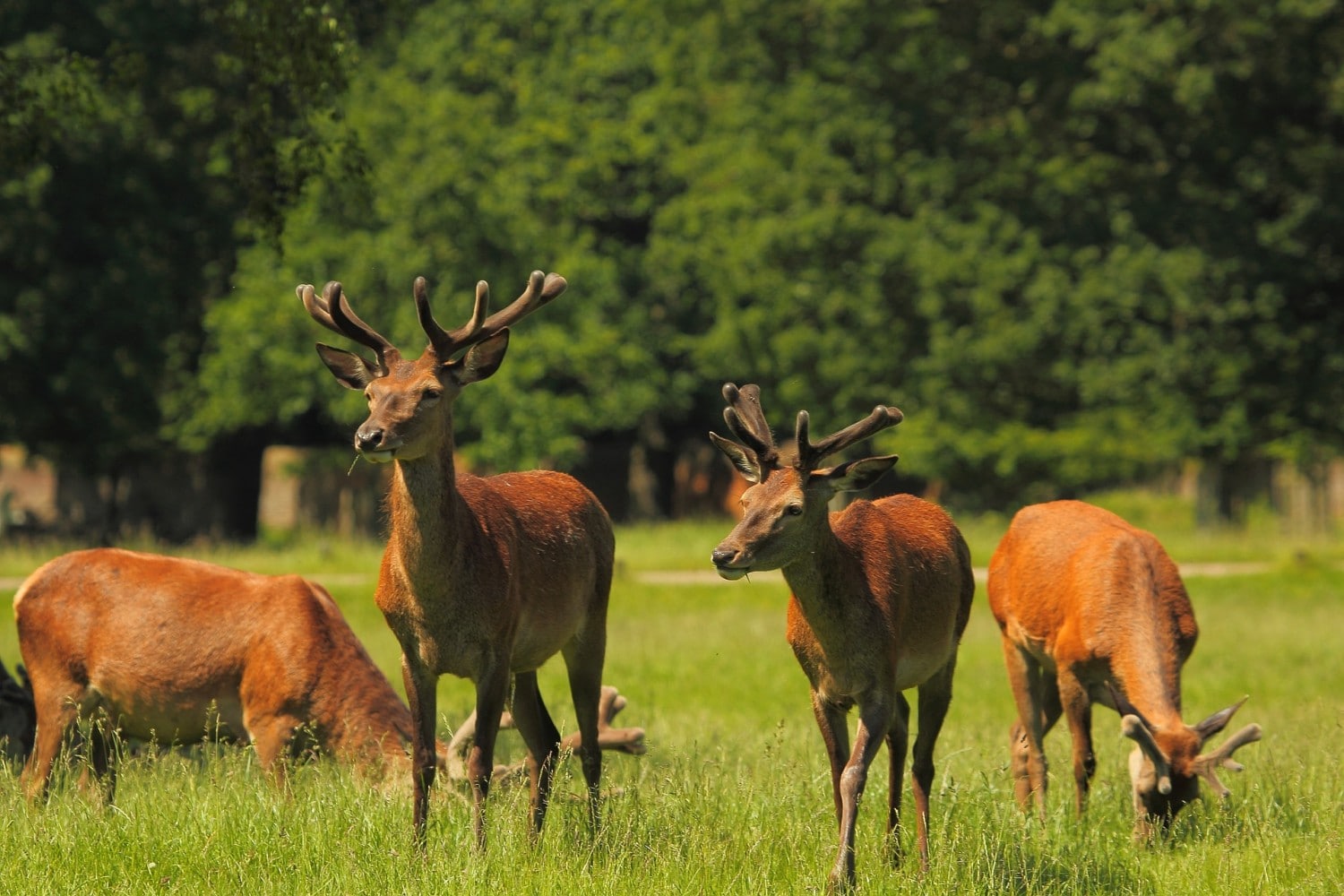 London is packed with parks and the UK has a pretty high standard of the things overall. Pay homage to those wonderful parks and go and sit in one for an afternoon with a tonne of food and perhaps a beverage or two.
Now, no pressure, but your choice of park will basically determine people's view of you for life, so choose carefully. Richmond Park is a bit less "mainstream" (read less likely to be chock full of people on a sunny day) but is a delightful jaunt to a lesser-visited part of town.
Go on one of those pre-picnic shops where you convince yourself it's perfectly acceptable to buy a Pepperami to lovingly serve with some organic giant couscous and a cold Chablis. Afterwards, plump yourself down in a sunny spot for an afternoon of bliss.
---
Climb Arthur's Seat in Edinburgh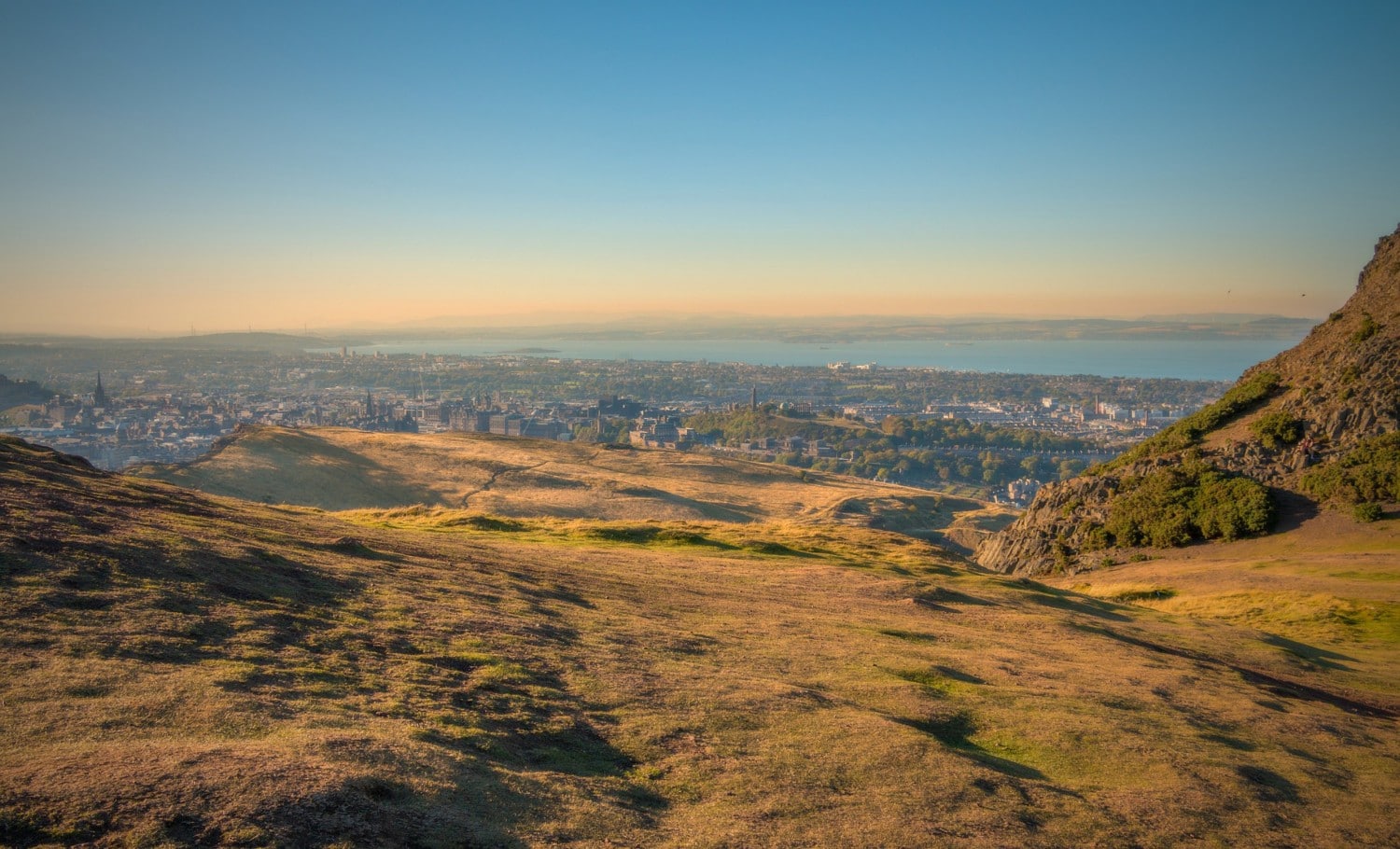 What's prettier than a gorgeous day in Edinburgh? Climbing up to Arthur's Seat and looking down at the city from above.  The "seat" is an ancient volcano towering 250-metres above sea level located in the middle of Holyrood Park. If you're in the city for the bank holiday weekend, you'll love our guide to a short break in Edinburgh. 
Work up a sweat as you scale the surprisingly strenuous crag then soak in the views (with perhaps a well-judged Instagram snap to show people how active you really are).
---
Go Stargazing in the Galloway Dark Skies Park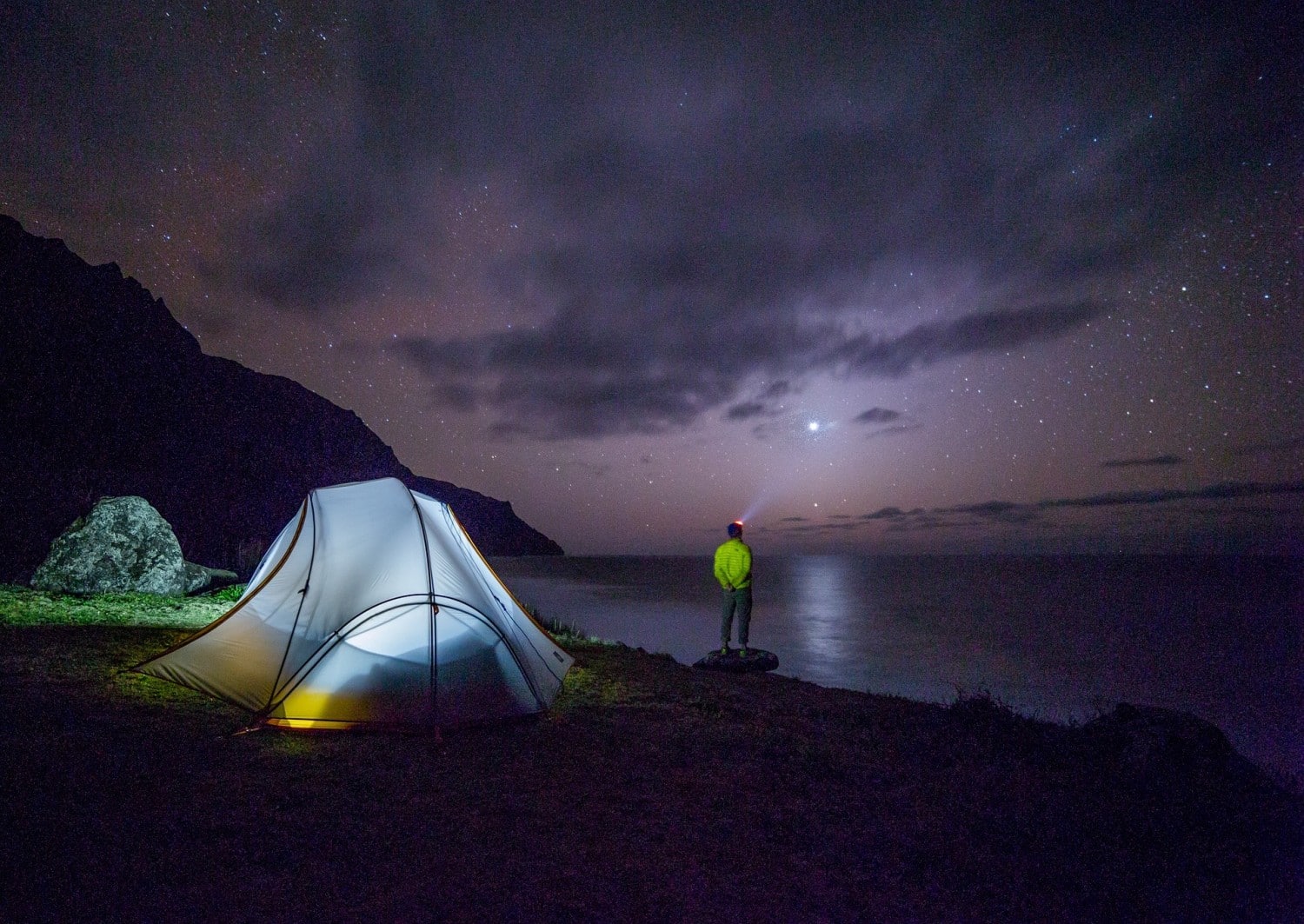 The thing is, some parts of Scotland really don't have loads of pesky people living in them. The area around the Galloway Dark Skies Park is one of them. That essentially means two things:
That you might want to consider that part of the world when you threaten (once again) to retire from society to become a hermit in the middle of nowhere.

It's a very good place to go stargazing in the UK.
We'll level with you – Scotland in May is not the darkest place (midsummer is not so far away). But if you're willing to stay up late and the skies are clear, there's a good chance you are going to be rewarded for your efforts.
The three visitor centres offer wannabe gazers lots of information to help you understand what you're seeing up there. Alternatively, just download the Sky Map app, which uses GPS to identify and chart the stars and planets you can see. 
If you want to combine stargazing with a bit of a high-end getaway, Knockinaam Lodge near Portpatrick is just the place. Read our review of Knockinaam Lodge here.
---
Biking in Afan Forest Park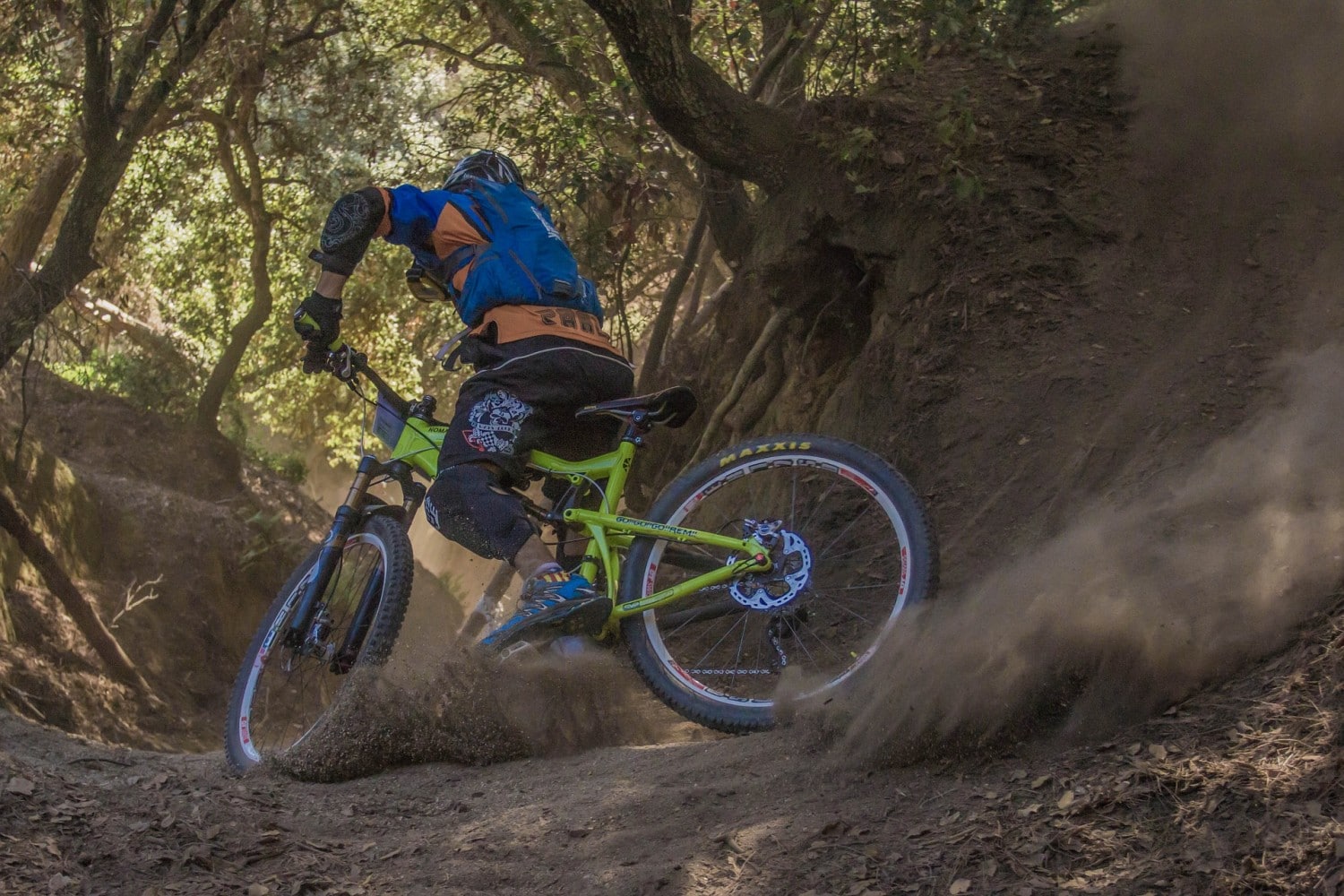 If you're a biking fan (mountain not road) then head to the Afan Forest Park in Wales. The forest itself is a picturesque combination of pine trees and open views, but what you're really there is the thrills of taking on the trails and putting your reflexes to the test. There are loads of purpose built trails, with relatively easy uphills and plenty of graded downhill sections to tackle. The Afan Forest is situated in a former coal mining valley and only takes three hours from London. It's also worth staying overnight (at least) to make the most out of your time there.
---
Have a Seaside Adventure in Brighton
Brighton is the perfect mix of old-school glamour, seaside kitsch and blasé cool. If you like the sound of an amusement park built over the sea, we'd like to introduce you to Brighton Pier. Rollercoasters, dodgems, ghost trains, Brighton Pier possibly the most fun you can have with minimal exertion. Plus, when you've had your share of thrills, you can tuck into some fish and chips, nibble on the famous Brighton rock and stuff your face with candy floss, all at the same time.
If you want to get outside, the South Downs Way is on your doorstep – I'd recommend the wonderful walk along the Seven Sisters for its stunning views.
---
Share the inspiration…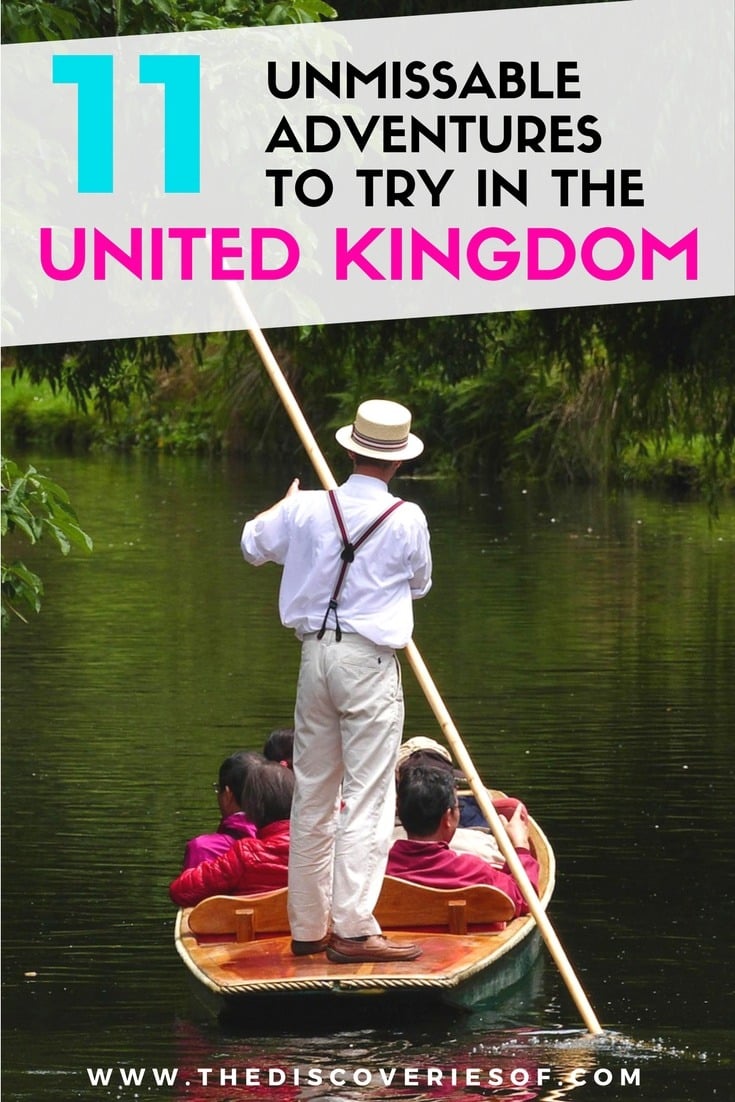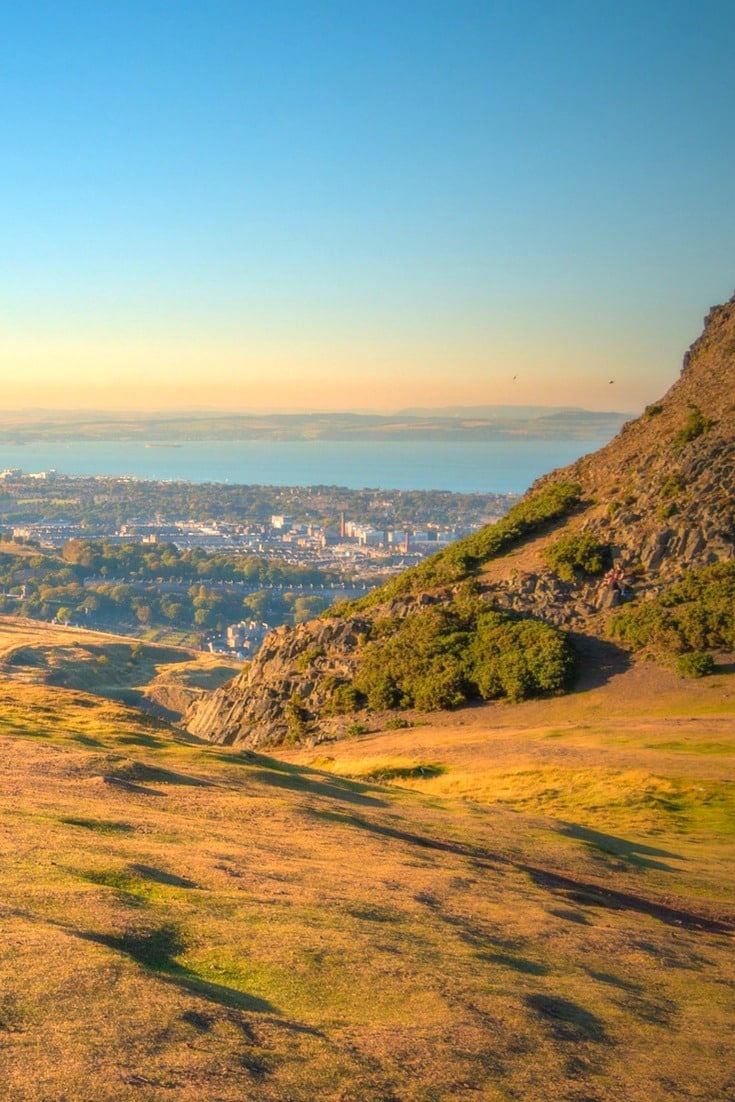 GET THE DISCOVERIES OF MAGAZINE
Get your free copy of The Discoveries Of's digital magazine. Unmissable travel destinations and inspiration to fuel your wanderlust. Straight to your inbox.