Whether you're spending long hours in transit or looking for some social entertainment during a relaxing getaway, a good travel game can transform your experience. We've rated some of the best travel games to help you create fun memories on your next trip.
When putting together a packing list, most travellers think about the obvious items such as their passport and weather-appropriate clothes – but forget about travelling luxuries like games to keep them entertained, especially if you are travelling with kids, games are a must.
Discover these cool travel games for your travels
Best Travel Games
Exploding Kittens – Overall Best Travel Game
2 – 5 players
± 15 minutes per game
Ages 7+
Exploding Kittens is the perfect card game for travellers with an alternative sense of humour. It strikes a balance between thoughtful strategy and luck – as you avoid being blown up by a kitten. If you've got a competitive edge and enjoy a quick game of intense fun, then this is for you.
Exploding Kittens is incredibly easy to learn, making it one of the best travelling games for everyone.
Monopoly Deal – The Ultimate Travel Card Game
2 – 5 players
± 15 minutes per game
Ages 8+
Monopoly is an all-time favourite, and now Monopoly Deal has transformed it into one of the best games for travel. The game works on the premise of fast-shuffling and card-stealing. The pack comes with 110 cards, instructions and a free Shuffle app.
Without the board and a few different rules, it can be played in a lot less time than the original Monopoly. A clear mind is needed when reading the instructions so that you don't get confused.
Catan Travel Edition – The Perfect Portable Board Game
2 – 4 players
± 45 minutes per game
Ages 10+
The gameplay experience of the original Catan is recreated to be one of the best travel board games. Catan Travel Edition is the ultimate strategy travel game to keep your mind sharp while on holiday.
The original game is designed to be effortlessly portable, with pieces that lock into the board, and individual trays for cards. However, there are a few limitations when compared to the original game, due to the size of the board.
Dobble – The Best Kids' Travel Game
2 – 8 players
± 10 minutes per game
Ages 6+
There are plenty of amazing kid's travel games, but none quite like the fun (yet simple) game of Dobble. This game can be played in a variety of ways, all of which rely on quick thinking and action.
Although Dobble is one of the best travel games for kids, adults will love it just as much. The game is highly compact, making it incredibly easy to travel with. It's versatile in the number of players needed, and a game can be as quick as 10 minutes.
The fast game time means it can be played during a short break in travel activities.
Cards Against Humanity – Top Travel Game For Adults
4 – 8 players
± 60 minutes per game
Ages 17+
Who would have thought that a pack of cards could bring about so many inappropriate laughs and gasps?
Cards Against Humanity is one of the best travel games for adults, encouraging players to complete sentences in the most amusing way possible. The game is easy to play, takes up very little space and can be enjoyed in a variety of circumstances.
Chess – Magnetic Travel Game
2 players
± 10 – 60 minutes per game
Ages 8+
An oldie but a goldie, nothing beats board games like chess. The adaption of the traditional game of chess to work on a magnetic board makes it one of the best mini travel games.
This version follows the same principle of achieving "check-mate" but does so in a compact, easy-to-manage way. The magnetic base means that you can play the game wherever you are without strictly needing a stable surface.
Sudoku – A Fantastic Electronic Travel Game
1 player
± 10 – 30 minutes per game
Ages 8+
This electronic version of Sudoku – the mathematically-minded puzzle – is the perfect solo activity for spending long hours on the road or making the most of your time in between activities.
As a single device, the electronic Sudoku keeps your mind sharp while travelling solo. You can pick from various difficulty levels and don't need to worry about your pen drying out.
Bananagrams – A Wordsmith's Dream Travel Game
2 – 8 players
± 5 minutes per game
Ages 7+
This banana-shaped travel pouch stores 144 lettered tiles that are used to create as many words as possible. The game is not only easy to transport with you, but also very easy to learn.
You must be warned, the game is highly addictive and what starts as a quick five-minute game can quickly turn into hours of fun.
Pass The Pigs – The Best No-Think Travel Game
2 – 4 players
± 30 minutes per game
Ages 7+
Logic combines with luck and results in the perfect game to relax with on holiday. Pass the Pigs (Winning Moves version) is one of those fun travel games that doesn't require much thinking, just the roll of a dice.
Packaged in a compact case and cup, the game is easy to transport. It's as amusing as the name suggests, and promises some tense moments as the winner can become the loser in a matter of seconds.
Our Moments – The Ultimate Couple's Travel Game
2 players
± 30 – 60 minutes per game
Ages 17+
Our Moments is a box of thought-provoking questions to answer on your next romantic getaway. The purpose is simple – to spend quality time with your partner as you dive into conversation and spend hours laughing and getting to know one another better.
This is the perfect game for couples to enjoy while on the road or in a hotel room. And best of all – it's really easy to pack!
Yahtzee – An Ideal Compact Game
1+ players
± 30 minutes per game
Ages 8+
Yahtzee consists of five dice and 80 scorecards stored inside a sleek, well-designed container. This game introduces an addictive, casino-like fervour among travellers and is sure to bring out everyone's competitive spirit.
The game is an easy way to pass time and takes up minimal space in your luggage.
Jaipur – A Terrific Strategy Travel Game
2 players
± 30 minutes per game
Ages 12+
Setting the scene in Jaipur, players take on the role of two powerful traders and are put up against one another to become the court's first choice. The card version of the board game is conveniently sized and packaged, meaning that you can take it with you on any trip.
The enthralling game relies on strategy, quick-thinking and the ability to separate the game from reality as your competitive streak surfaces!
Tips To Help You Choose The Best Travel Games
With so many awesome travel games to choose from, how do you make a decision?
You can start by asking yourself the following questions, and then comparing the answers to the information – a game in itself really!
How Much Luggage Space Do You Have?
Although all of these games are compact, you'll still need to decide if you have space for a portable board, or if you only have space to include a pack of cards.
Do You Intend On Playing The Game In Transit, At The Destination, Or Both?
Hopefully, you'll find a game that promises so much fun that you'll answer "both". However, if you plan on playing the game on the long flight from London to San Francisco, then you'll need to consider whether the game requires a surface or not.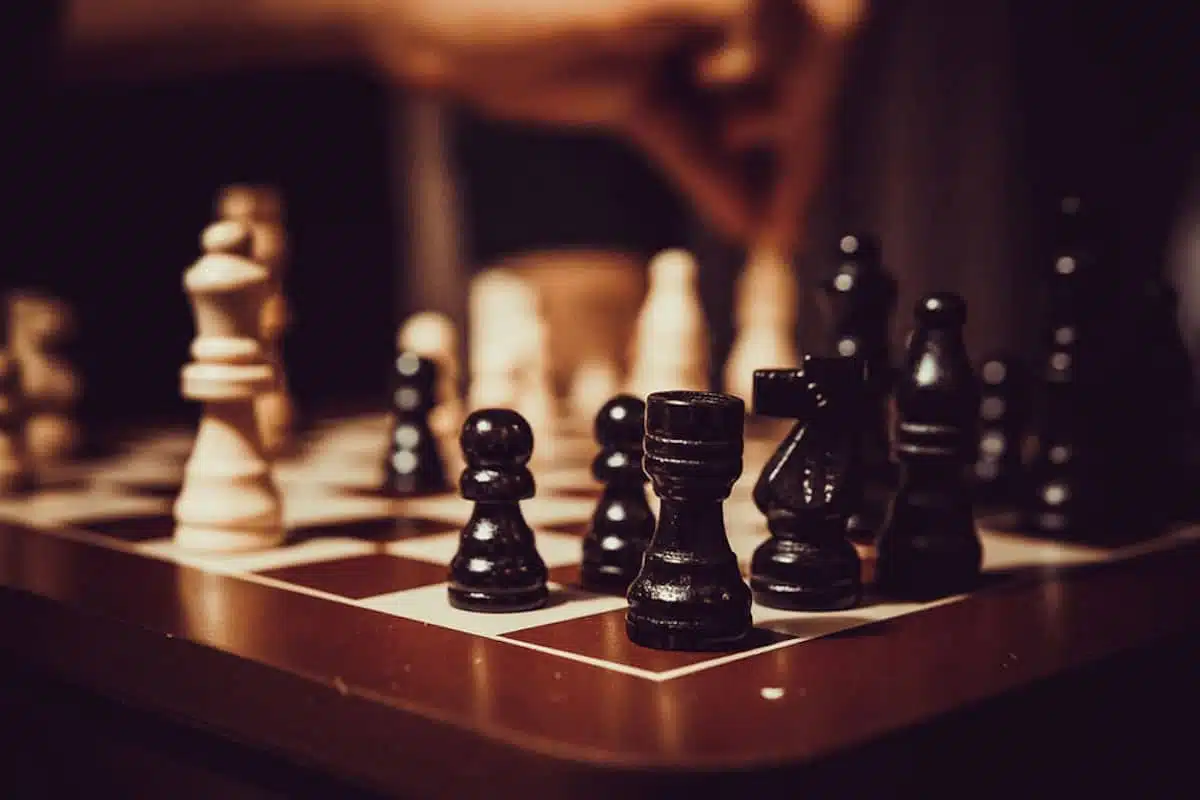 What Age Bracket Do You Have In Mind?
If you're travelling as a family and want to pack a game to enjoy during downtime, then you won't want the difficulty level to be too high.
Another reason to consider age is for enjoyment. Are you planning an adult getaway? A cheeky adult travel game can add to the mood of the trip.
How Many People Will Be Playing The Game At Any Given Time?
What's worse than having to customize a game because you're one player short? Having to leave someone out because there's no space!
The best travel game is one where you can increase or decrease the number of players depending on how many friends you make along the way.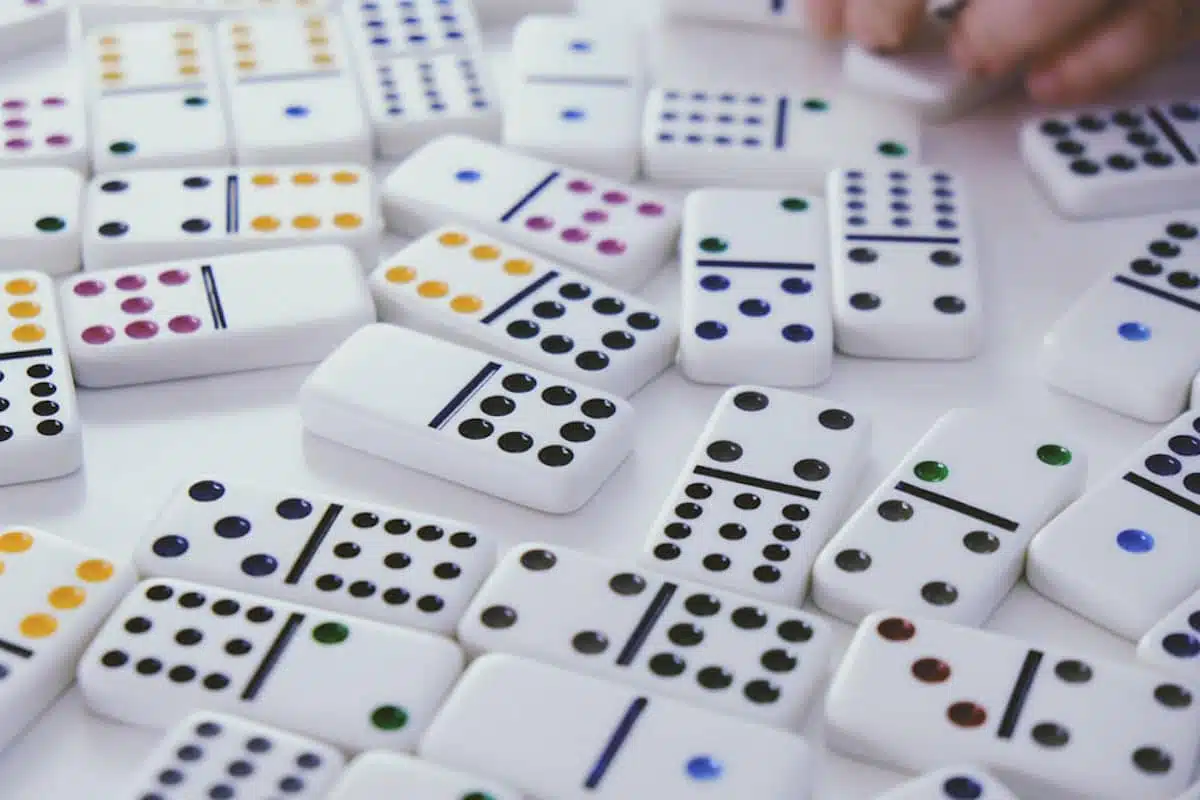 How Many Pieces Does The Game Contain?
There are a few small travel games that have even smaller pieces. These little odds and ends can become quite difficult to keep track of when you're in a new place or moving from one destination to another.