Visit the far flung corners of the Seychelles by sail. These Seychelles cruises ply the waters of the Indian Ocean to help you discover the best of the archipelago.
When it comes to things to do in Seychelles, there's no denying that hopping from island to island is up there with the best. And, in my not-so-humble opinion, there's no better way to do this than on an epic Seychelles cruise.
I think that, to truly unlock the serenity of Seychelles, you'll need to visit one of the many uninhabited, remote islands. You'll find that you're frequently alone on a stunning white sand beach or granite outcrop because you can only reach most islands by boat.
I've been lucky enough to take a couple of cruises through the Seychelles and, while I'm normally a DIY traveller, I have to admit that it is nice having all the nitty gritty logistical details taken care of.
Though it's important to note that while few cruise lines provide dedicated Seychelles cruises regularly, many ships do make port calls here on their way across the Indian Ocean.
With that said, let's dive into the best cruises around the Seychelles. Ready?
Best Seychelles Cruises
Essential Seychelles – Ponant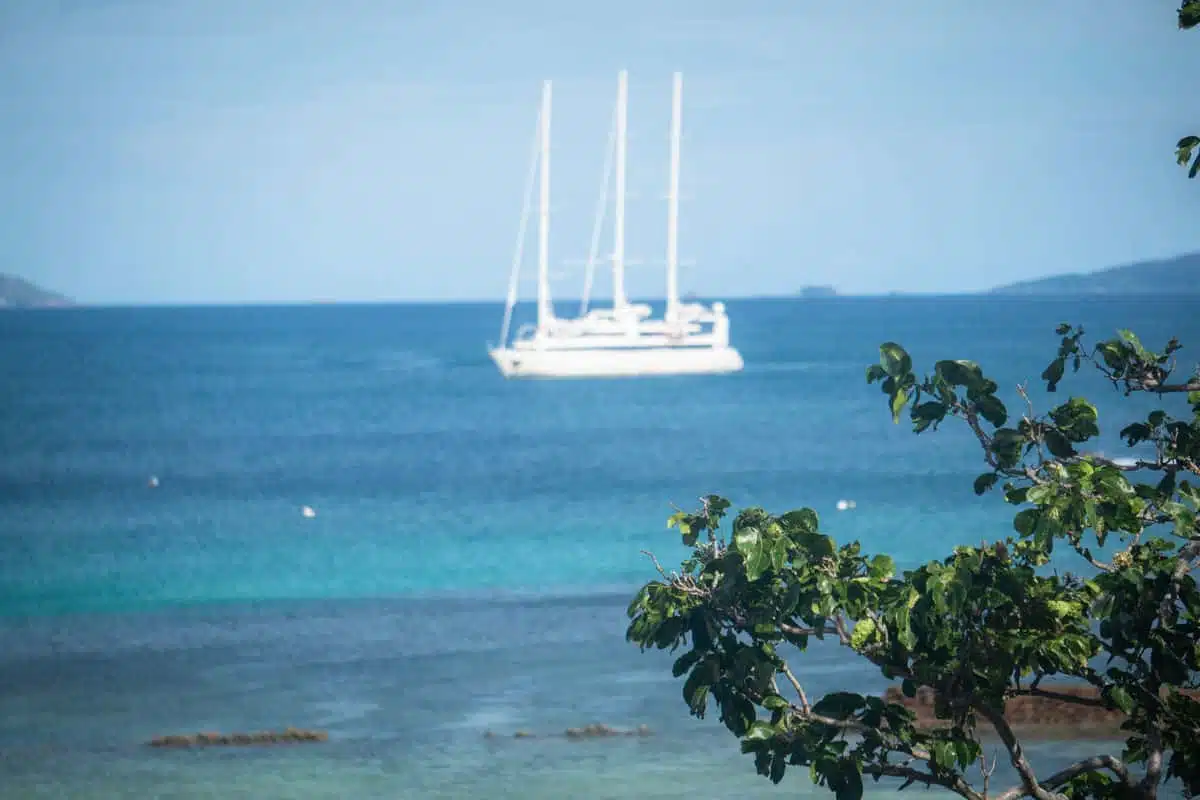 First of all, the cruise that I took to the Seychelles: Ponant's Essential Seychelles.
On this wonderful cruise, Ponant welcomes you to explore the Seychelles' must-see jewels. You'll board Le Jacques-Cartier on Mahé for a nine-day expedition to the Inner Islands of this archipelago in search of paradise. And, no doubt, you'll find it.
This cruise in Seychelles' first port of call is Sainte Anne Marine National Park, where the coral reefs are home to unique species of marine life, making for a spectacular snorkelling experience.
You will then set sail towards Remire Island, a lost paradise in the Indian Ocean. You can discover the island's rich flora on land and in the water here.
Take a trip into the mangroves on Curieuse Island, known for its red soil, and the Aldabra giant tortoises that have made it their home (this was my favourite day of the cruise, if you couldn't tell).
Next, you'll tour Aride, a pristine island in the Indian Ocean home to thousands of birds, including some rare species, like the unique Seychelles Magpie Robin.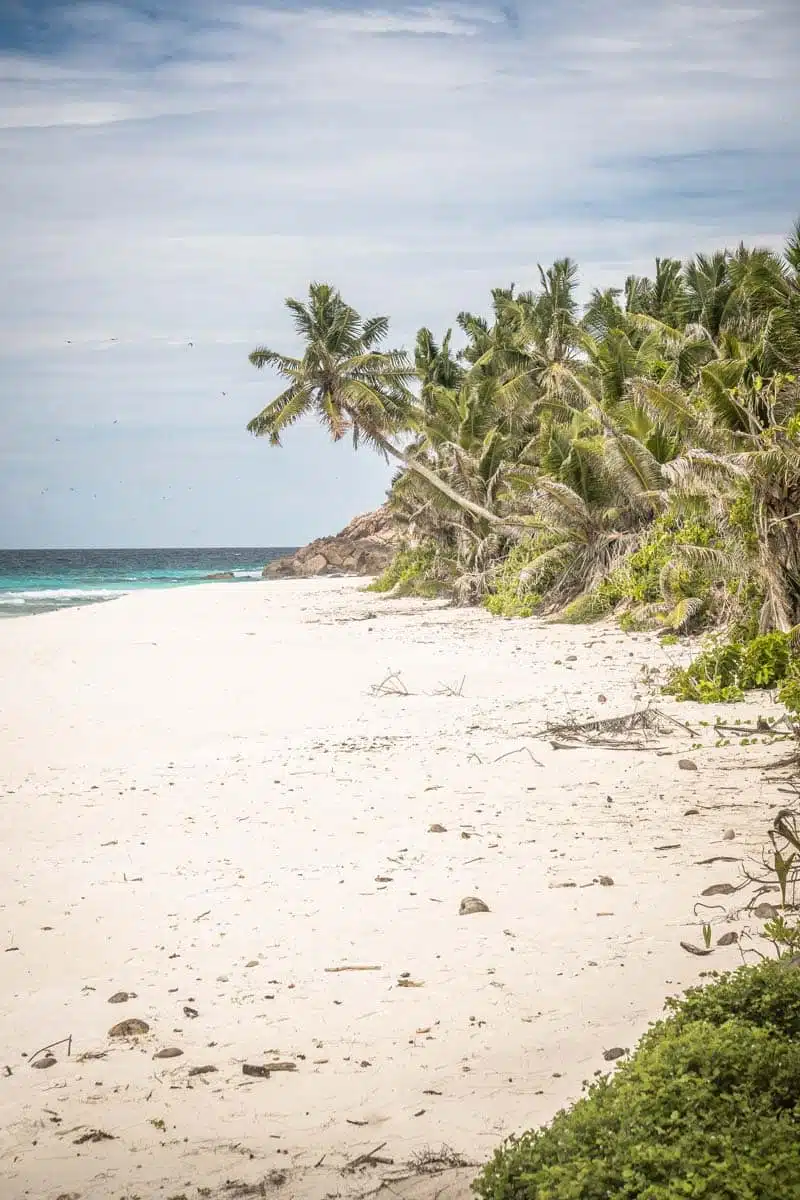 But that's not all: On Grande Soeur, one of Seychelles' most beautiful islands, you'll find palm trees, granite rocks, a white beach, and crystal-clear water. Each beach on this island is more stunning than the one before it – if it's rest and relaxation you seek, you'll find it here.
Then, Le Jacques-Cartier will set sail towards La Digue, an island that looks like a postcard of the Seychelles. And don't miss the opportunity to see the Vallée de Mai Natural Reserve near Praslin island.
Then, after a jam packed 9 days, your ship will finally reach Mahé again, where you will disembark. Cue the ultimate grump-fest because you don't want to leave.
I took this cruise mainly because I thought it would be a brilliant way to experience multiple islands in a short period of time – and it was. Although you do have to sacrifice a bit of personal autonomy, it's worth it if you want to make the most out of your trip.
Book Ponant's Essential Seychelles Cruise Here
MSC Port Victoria Cruise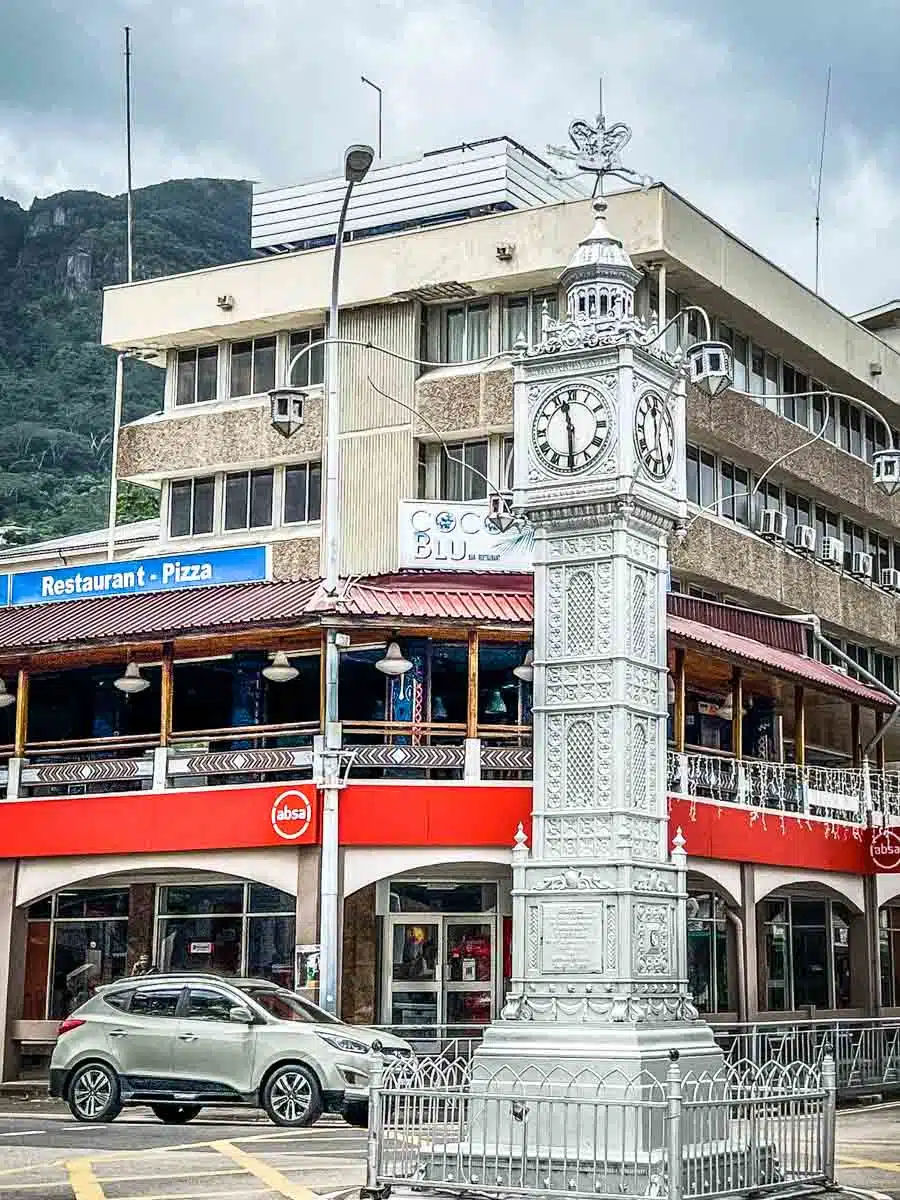 On this MSC cruise, you'll dock at Victoria, the capital of the Seychelles, which comprises 115 islands dotting the Indian Ocean. Throughout your holiday, you'll learn more about Victoria and the secrets the city hides.
A group of Frenchmen created Victoria in 1770, making it one of the world's smallest and youngest capital cities. Victoria has undergone numerous reconstructions, although you can still see the old colonial architecture in the Palace of Justice and the Clock Tower of the Roundabout, a scaled-down replica of Big Ben built in 1903 in Queen Victoria's honour.
I recommend a trip to the Victoria Botanical Garden for those who would rather not go into the forest but still want to learn about the regional wildlife.
The park's six hectares of land are home to the Aldabra giant tortoises and 200 different plant species, including unique and intriguing trees like the Coco de Mer. These fruits have a particular similarity to a pair of buttocks – let's just hope your guide doesn't force you to take a photo with them like mine did *facepalm*.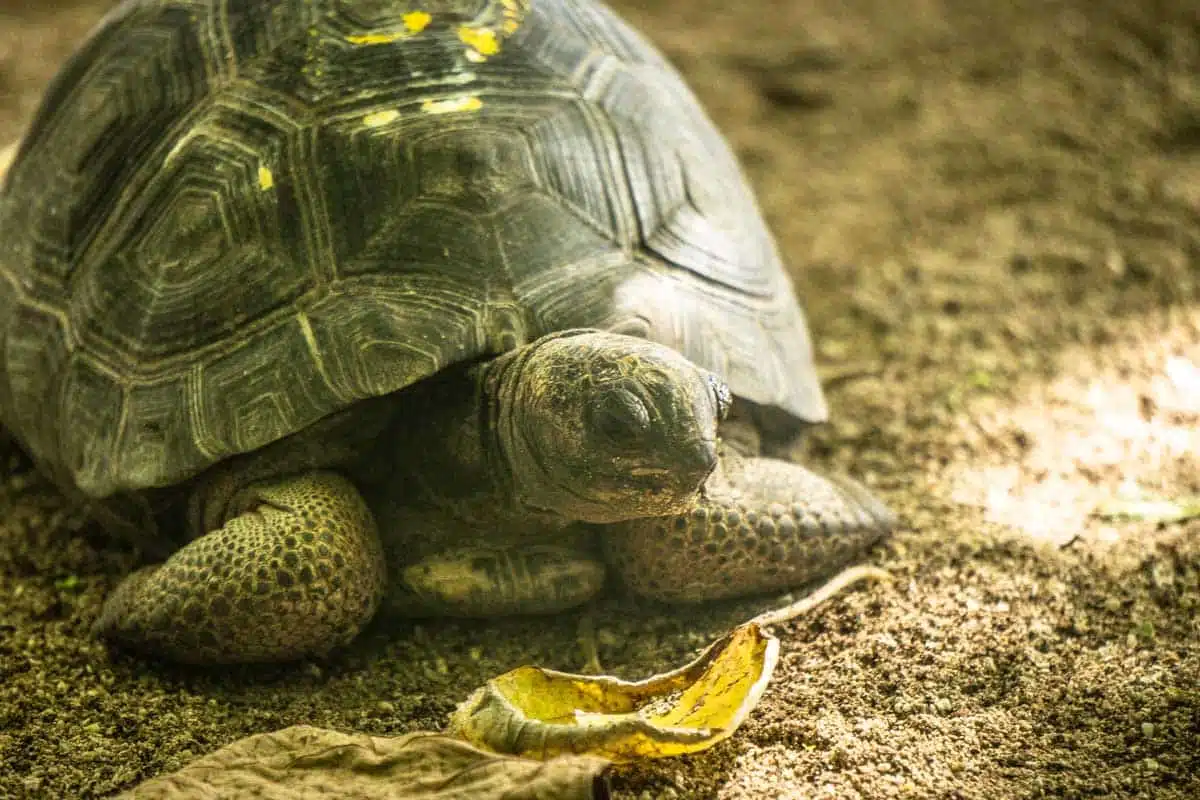 Don't forget to visit Victoria's bazaar, a market with traditional local goods, including fish, fruit, and vegetables, and charming shops selling crafts surrounded by lovely Creole homes.
The Pirate's Arms, the most well-known pub in the archipelago, is the place to go if you want to sip a local cocktail. Afterwards, take a trip to the six-island Sainte Anne Marine National Park – the iconic crocodiles, mangroves, and tropical vegetation are also in great numbers here.
Mahé Beach, a few miles from the city, has everything you need to spend a great day by the sea while you unwind in the sun before heading back home on the cruise liner.
Book Your MSC Port Victoria Cruise Here
Secret Seychelles Islands – Ponant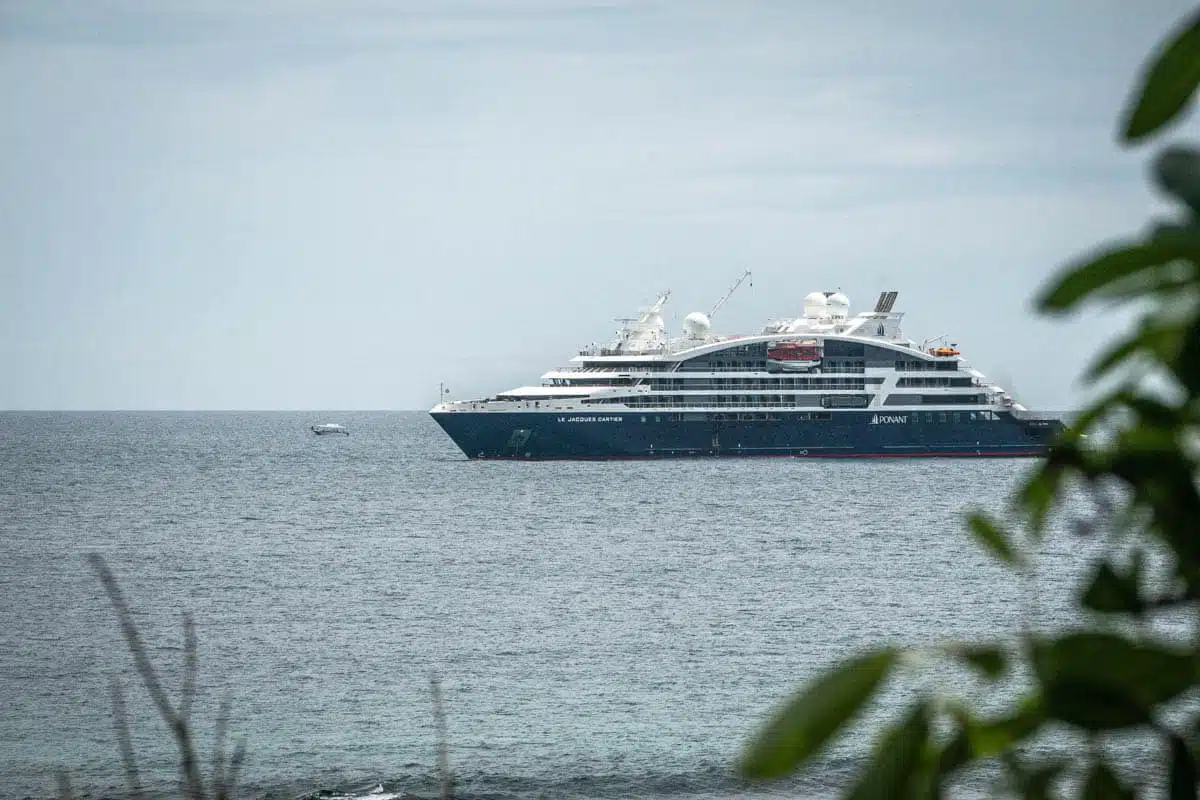 Another brilliant Ponant tour is this adventure cruise to see the Seychelles' most stunning islands. This 13-day itinerary on board the Le Jacques-Cartier will allow you to visit remote locations with spectacular natural beauty and unique flora and fauna.
Again, this cruise is ideal for seeing many locations in a short period of time, though you won't get to fully soak in the atmosphere and enjoy them like you would if you planned a trip yourself.
On this Secret Seychelles Islands cruise, the wildlife and idyllic landscapes will enchant you as you travel from Victoria. Take a trip to Curieuse Island next, known for much more than just Aldabra tortoises (however, they are the most adorable part).
After that, you will come across the island of Aride and do some bird watching – see if you can spot the Seychelles Sunbird here.
You will have numerous opportunities to go diving or snorkelling while on your tour, especially in Poivre and the magnificent Saint-François atoll.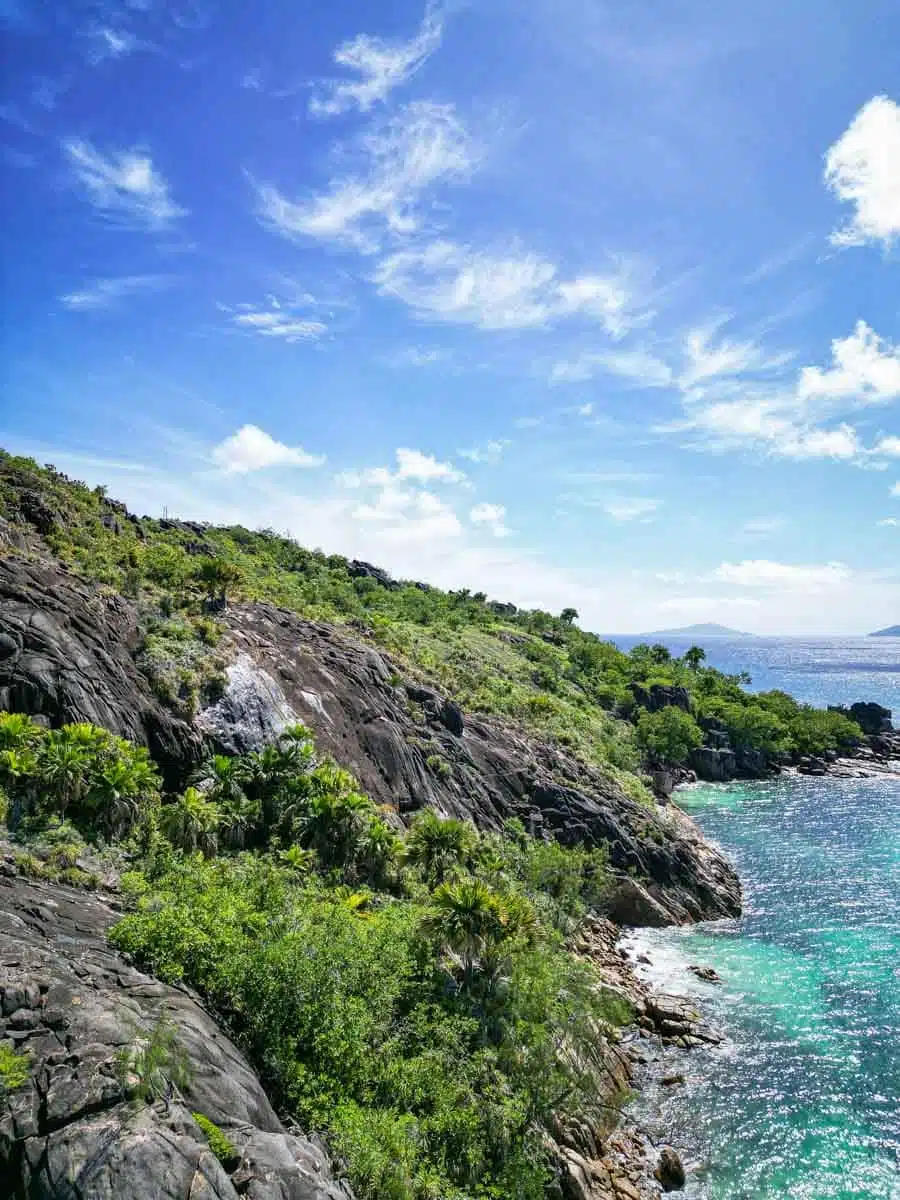 The port of call at Cosmoledo will be another highlight of your journey. The "Galapagos of the Indian Ocean" is the moniker given to this spectacular atoll because of the splendour of its distinctive underwater environment.
You'll next make a stop at Astove Atoll, famous for the beauty and richness of its underwater world. You can also spot sea turtles and tortoises here – undoubtedly, you'll get to see them in their natural habitat.
Don't worry, though – your luxurious journey on Le Jacques-Cartier won't skip Seychelles' most recognised locations. Hit up some of the biggies, including the coral island of Rémire and the magnificent beaches of La Digue, before you return to Mahé.
This particular tour offers the chance to marvel at the untouched habitats of marine life, birds, and other species. Cruising through the Seychelles opens up a treasure trove of hidden gems I guarantee you won't find anywhere else.
Book Ponant's Secret Seychelles Island Cruise Here
Cruises in the Garden of Eden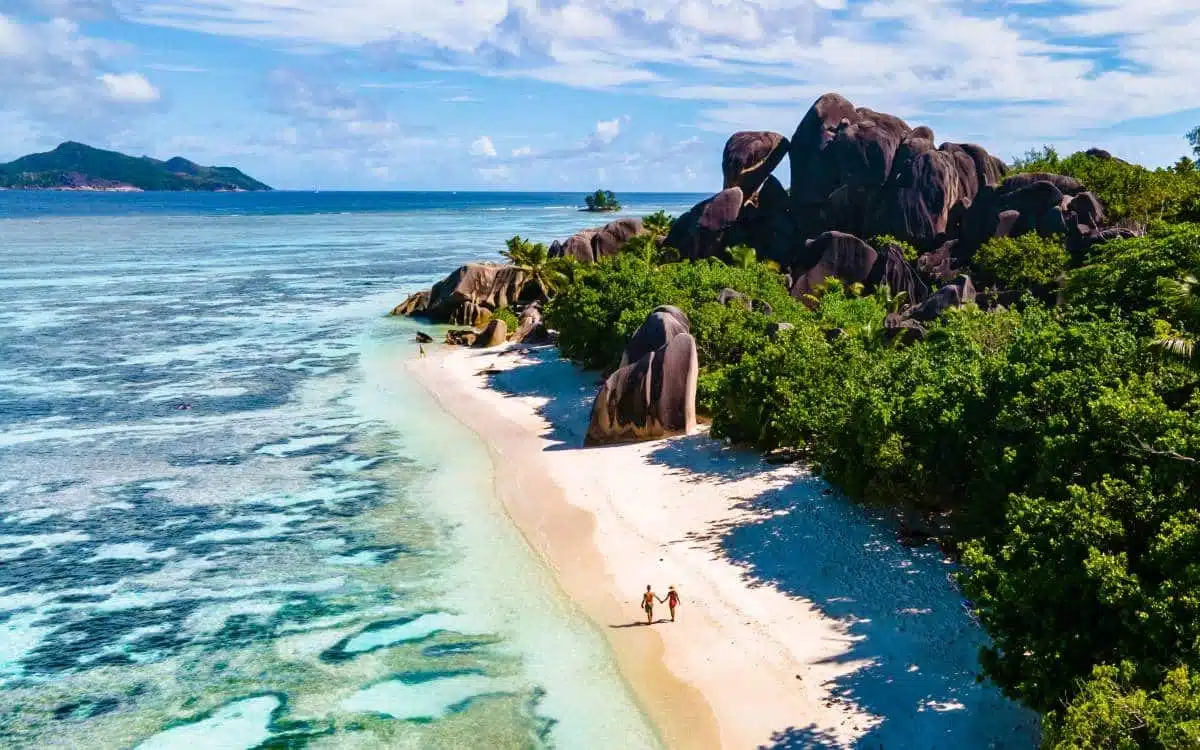 In Port Victoria, board the Pegasos to start your trip sailing across the Seychelles Islands. See numerous deserted islands, snorkel in pristine waters, watch the huge bird colonies, unwind on sun-drenched beaches, and go on daily guided excursions.
Investigate Curieuse, an isolated island that was previously a leper colony, before taking a dip in Anse de Source d' Argent's calm waters, one of the most famous beaches in Seychelles.
But that's not all – you'll get to see coral reefs and other marine life while snorkelling in St. Pierre's crystal-clear waters, as well as visiting La Digue, a small town where time seems to have stopped.
On day 1, you'll set off. Leave Port Victoria in the Seychelles after the welcome drink and safety briefing and cruise to a neighbouring St Anne for a refreshing swim stop off the ship.
Set sail for Curieuse and arrive the following day. Discover the huge tortoises and former leper colony on this isolated island. You'll also get to visit a farm and travel through mangrove forests on your guided walking tour.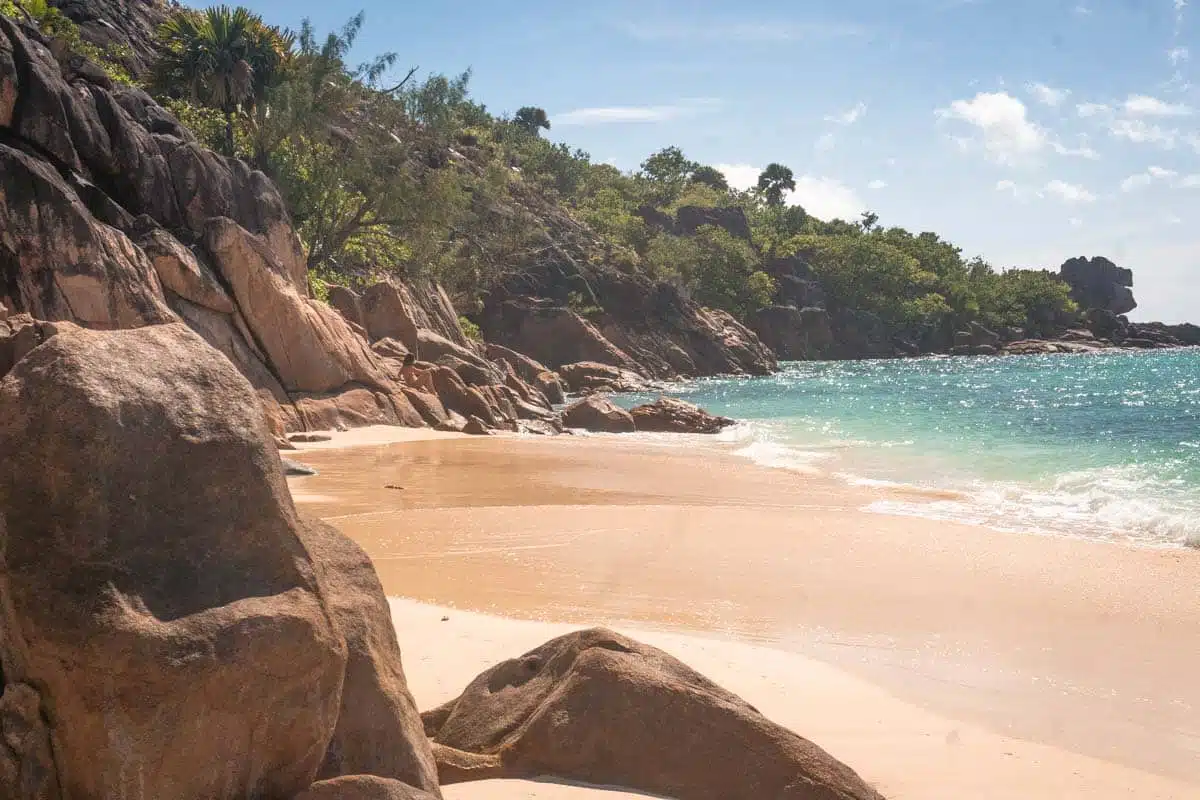 Sail to Cousine Island on day three. You can participate in an optional trip to the Bird Sanctuary under BirdLife International's supervision. This island is where a quarter million birds breed every year, and it's also home to multiple turtle-nesting beaches.
On day 4, depart early to Aride, a stunning granite island north of Praslin. Contrary to her name, the island has lush flora and is a haven for bird populations. You can even visit the island's peak on an optional excursion for an incredible perspective.
On day five, disembark for an optional trip to the well-known Vallée de Mai Reserve, a World Heritage Site. Explore the paths beneath the tall palm palms that yield the renowned Coco de Mer. If you're lucky, you might even see a black parrot along the road unique to Praslin.
Awaken in La Digue before heading to the lovely Anse de Source d' Argent for a cooling swim – you can also participate in a morning oxcart tour.
On day seven, take a quick guided tour of the island. Chow down at a beach barbeque before taking advantage of your final chance to swim and snorkel. In the late afternoon, depart Moyenne Island for Mahé's Victoria Port.
Book the Cruises in the Garden of Eden Here
Practical Tips for Exploring the Best Cruises in Seychelles Islands
Prepare in Advance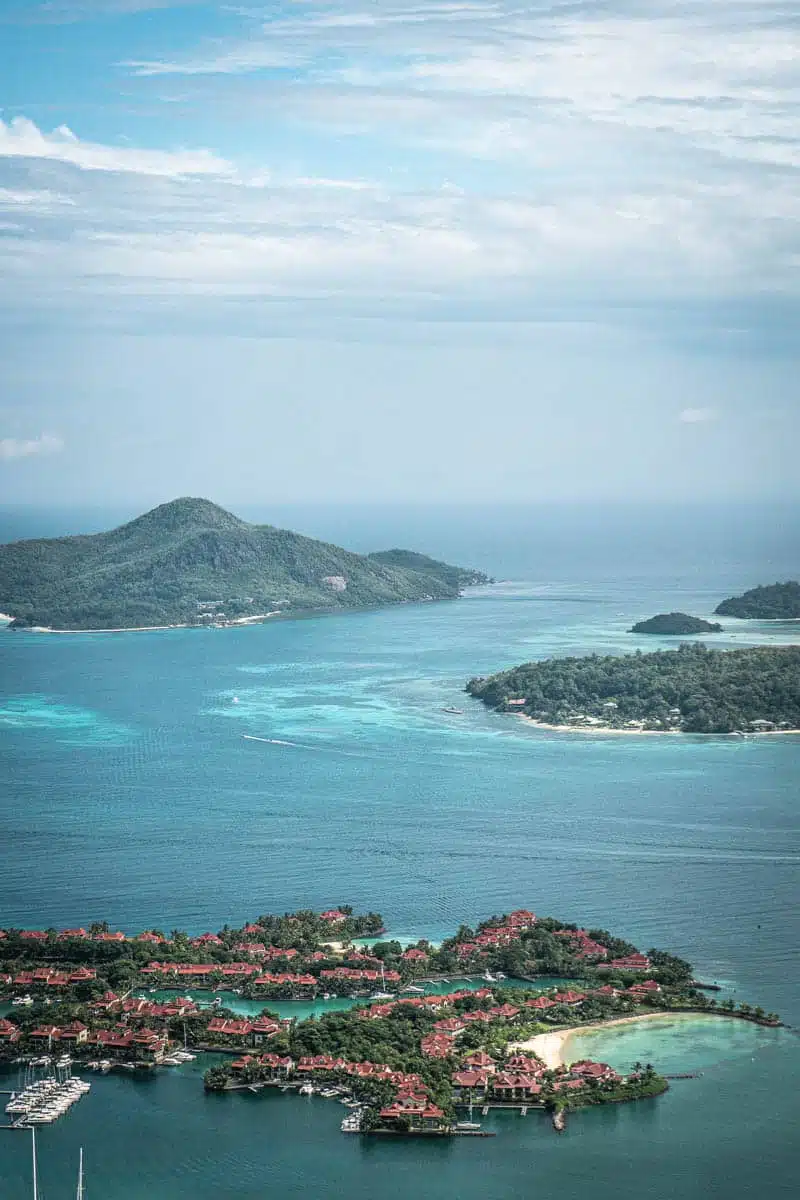 You'll want to make reservations for flights and cruises to the Seychelles far in advance. Read this guide to learn more about when to visit Seychelles.
No later than 72 hours before your flight, you must fill out an immigration form (and pay for processing), but you have to finish it and get it approved before you take off. You can pay for an expedited turnaround if you wait until the last minute (I don't recommend this, though).
It is common for delays in arrivals to the Seychelles due to the remote location and variable flight weather conditions. Although it usually only takes a few hours, travellers passing through Dubai and Abu Dhabi should plan to arrive well before the start of their cruise.
What to Bring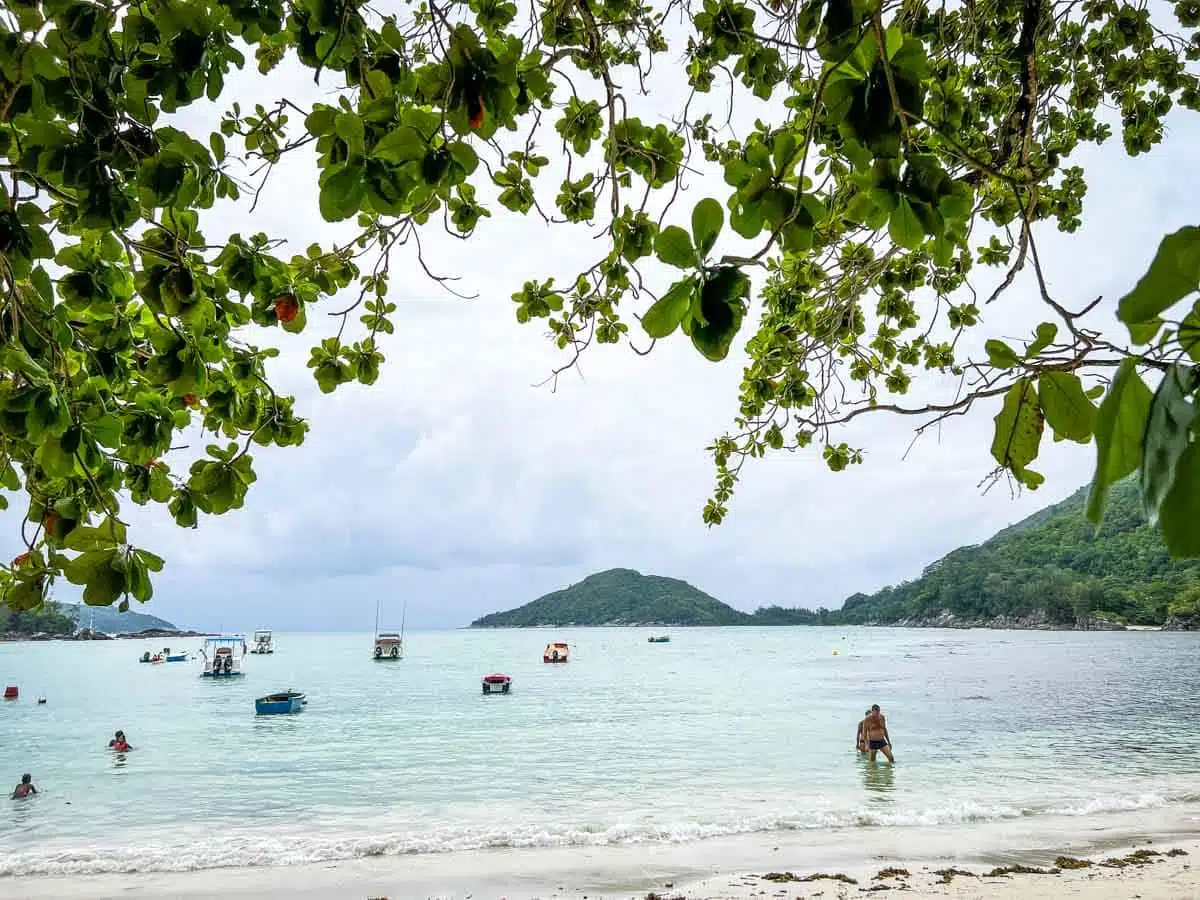 Although the weather is brilliant year-round, some preparation is necessary. Sunscreen and light clothing is a must. You must also bring sensible trainers if you plan on tackling some of the island's hiking trails.
It's also a good idea to get your snorkelling gear; even though the companies usually provide them, having your own is more comfortable. Check out this Seychelles packing list to make sure you're prepared.
You don't need to worry about malaria prevention. The mosquitoes in Seychelles might be hungry but don't carry the disease. It's still a good idea to bring insect repellent, though.
Seychelles Cruises: Read More Seychelles Holiday Inspo
Love This? Save and Share on Pinterest